Africa North
Military trial of Brotherhood members a 'farce,' group leader says
A prominent Muslim Brotherhood leader standing trial in a military court here on Monday decried the proceedings against him and 39 other senior members of the banned opposition group as an "ongoing farce."

Khayrat el-Shater, third top chief of Egypt's largest and oldest Islamic group, was arrested along with 39 other prominent members of the movement last December. The trial against the 40 opened in April but the hearings are banned to media. Only few and close relatives are allowed to attend the proceedings at Haykstep military base on Cairo's outskirts. "The continuation of our imprisonment indicates the authoritarian nature of the regime and its political bankruptcy," Shater, 57, wearing a prison white jumpsuit, told reporters as he was brought under tight security to testify in a different case at a downtown court. "The military trial is an ongoing farce," he said, in a rare chance for public comment from the detained members.
Posted by: Fred || 12/11/2007 00:00 || Comments || Link || E-Mail|| [6459 views] Top|| File under: Muslim Brotherhood
Caribbean-Latin America
Caracas flight stoned in Bolivia
A mysterious Venezuelan air force flight came under attack from vigilantes when it touched down last week at an airfield in northern Bolivia amid fears that the transport plane was delivering weapons.

Suspicions were only deepened when officials confirmed that a Venezuelan banking official on board the flight had been carrying a briefcase stuffed with $160,000 in cash.

The airfield, at Riberalta, is located near a Bolivian uranium-mining area, adding to long-standing suspicions that Venezuelan President Hugo Chavez is trying to purchase uranium from his Latin American neighbor for transshipment to Iran.

Riberalta is in Bolivia's northern and eastern lowlands, where local officials are resisting efforts by President Evo Morales to concentrate more power in his central government, which is dominated by highland Indians.

More than 400 changes to the constitution were approved by a special assembly dominated by Mr. Morales' ruling party during an all-night session ending Sunday morning.

Bolivian government officials said the Venezuelan airplane, a C-130 bearing the registration number 9508, was making an "emergency" stop to refuel on its way to Brazil after delivering helicopter pilots, spare parts and telecommunications equipment to Bolivia"s Andean capital, La Paz.

But Ernesto Suarez, the governor of Beni province where Riberalta is located, said he had received reports that the plane was going to deliver "heavy armaments" to the city when it landed Thursday, and that a posse of citizens had been organized to see what was on board the plane.

When the posse led by the local civic committee was denied access to the aircraft, its members began pelting it with rocks. Mr. Suarez said the group managed to make a short video which showed the plane's hold filled with cargo pallets and armed men.




Posted by: Fred || 12/11/2007 10:04 || Comments || Link || E-Mail|| [6458 views] Top|| File under:
Europe
Khaled el-Masri admits to Arson, Blames CIA
A man who claims the CIA kidnapped and tortured him in a case of mistaken identity fell into criminality after returning to Germany because of his treatment by the U.S., his attorney said as his arson trial opened Monday. Khaled el-Masri, a 44-year-old German of Lebanese descent, faces charges of arson, serious bodily injury and slander for two incidents this year. In one, officials say, he attempted to set fire to a store after an argument with sales staff escalated.


The admission should be good for six .. months in an EU country club prison.

Defense lawyer Manfred Gnjidic told the state court in the southern town of Memmingen that his client admitted the charges against him, but argued el-Masri was suffering the aftereffects of his ordeal at the hands of the Americans and accused the German government of not giving him the psychiatric help he needed. He said el-Masri sees "shadows behind every corner." El-Masri could face up to 10 years in prison if convicted, but before the trial Gnjidic said he hoped that the court would sentence his client to no more than two years' probation with psychiatric therapy.

El-Masri is best known for his assertion that he was mistakenly identified as an associate of the Sept. 11, 2001, hijackers and was kidnapped while attempting to enter Macedonia on New Year's Eve 2003. He claims he was flown to a CIA-run prison known as the "salt pit" in Afghanistan, where he was beaten and sexually abused with an object during five months in captivity before being released in Albania in May 2004. El-Masri's claims, which prompted strong international criticism of the rendition program, were backed by European investigations and U.S. news reports. German Chancellor Angela Merkel has said that U.S. officials acknowledged that el-Masri's detention was a mistake.

The U.S. government has neither confirmed nor denied el-Masri's account and, in urging the court not to hear the case, said that the facts central to el-Masri's claims "concern the highly classified methods and means of the program."

Gnjidic told the court that el-Masri admitted getting into a heated argument with two saleswomen over the return of an MP3 player he had purchased, and spitting at one of them. The slander accusation comes from that incident. He then returned to the store with four gas canisters and set a fire outside a side entrance that caused $147,000 in water and smoke damage. The attorney said el-Masri also admitted punching an official at a driver's testing center who told him that he had missed too many hours in his training as a truck driver. The man was treated in the hospital for head injuries.
Posted by: DepotGuy || 12/11/2007 09:52 || Comments || Link || E-Mail|| [6458 views] Top|| File under:
Great White North
Canadian Moslems protest Sudan's "Stuffie Sharia"
Mark Steyn

The Muslim Canadian Congress is not to be confused with the Canadian Islamic Congress, not at all. Its founder, Tarek Fatah, is currently doing a passable impression of Michelle Malkin:


M: What are you yourself planning to do?

TF: I'm taking a large teddy bear to Ottawa to present it to the Sudanese ambassador there - I am hoping to do this by Sunday. We're encouraging Muslims to mail in teddy bears, with the name "Muhammad" written on them, to the Sudanese ambassador.

It's worth noting when Muslims draw the line at Stuffie Sharia and the other ludicrous improvisations of the perpetually outraged.
Posted by: Mike || 12/11/2007 12:42 || Comments || Link || E-Mail|| [6458 views] Top|| File under:
Home Front: WoT
Sears Tower Terror Jury Told to Work On
MIAMI (AP) - Jurors said Monday they were still deadlocked in the trial of seven men accused of plotting with al-Qaida to blow up Chicago's Sears Tower and bomb FBI offices, but a federal judge ordered the panel to continue deliberating.

U.S. District Judge Joan Lenard denied a defense request for a mistrial. ``It is your duty to agree upon a verdict if you can do so,'' Lenard told the jurors, who have debated the group's guilt or innocence for six days at the end of a two-month trial.

The panel of six men and six women met for three more hours Monday without concluding the case and were ordered to resume work Tuesday. Jurors sent a second note Monday to the judge indicating they were unable to reach a unanimous verdict against any of the ``Liberty City Seven,'' named for the Miami neighborhood out of which they are accused of operating. A similar note had been issued Thursday.

Lenard has refused to publicly release the contents of the notes or allow them to be read in court. ``The trial has been expensive in time, effort, money and emotional strain to both the defense and the prosecution. If you should fail to agree upon a verdict, the case will be left open and may have to be tried again,'' Lenard told the jury in a set of instructions known as an Allen charge.

Lenard did not specify how long deliberations might continue. If jurors cannot reach a verdict, the U.S. Justice Department would have to decide whether to try the case again, drop the charges or negotiate plea agreements with some or all the men. Federal prosecutors took no position on whether a mistrial should be declared.

The seven defendants each face as many as 70 years in prison if convicted on all four terrorism-related conspiracy charges. The case is built mainly on meetings between the group's leader, 33-year-old Narseal Batiste, and a pair of paid FBI informants. There was no evidence the men had acquired any explosives or even had a definitive plan for attacks But some in the group took reconnaissance photos and video of the Miami FBI office and other federal buildings, and all seven took an oath of allegiance to al-Qaida and Osama bin Laden that was recorded by federal agents.
Posted by: Steve White || 12/11/2007 00:00 || Comments || Link || E-Mail|| [6458 views] Top|| File under: Global Jihad
India-Pakistan
JUP to run in elections
The Jamiat Ulema Pakistan (JUP) has announced that it will run in the January 8 elections.


JUP is the Brelvi faction.

The JUP is the third largest party of the six-party religious alliance, the Muttahida Majlis-e-Amal (MMA). The Jamiat Ulema-e-Islam-Fazl (JUI-F), the largest component of the MMA, has already announced that it will contest the elections. The JUP election cell decided on Monday that it would run in the polls from the MMA's platform. However, there is a controversy among the MMA components as to who would use the alliance's election symbol, book. "


The "book" being the Koran, of course.

This little episode represents the death knell of the MMA, if we're lucky, and I've got to admit we owe it all to the combination of Perv's politicking ability and the sizes of the egos involved. Breaking up the Qazi-Fazl-Sami alliance was a major accomplishment.



This article starring:
Jamiat Ulema-e-Islam-Fazl
Jamiat Ulema Pakistan
Muttahida Majlis-e-Amal
Posted by: Fred || 12/11/2007 00:00 || Comments || Link || E-Mail|| [6458 views] Top|| File under: Muttahida Majlis-e-Amal
Govt-Mehsud tribe pact collapses
The Mehsud tribe in the troubled South Waziristan Agency announced on Monday the collapse of their pact with the government, saying they would not support the government or be responsible for militant activities in the agency till the government released seven local Taliban.

The announcement was made by representatives of the Mehsud tribe at a jirga here. Besides tribal elders and religious scholars, a large number of tribesmen participated in the jirga. The jirga also announced a boycott of the election in the agency and a ban on attending the political administration's offices till the acceptance of their demands. Ex-member of the National Assembly Maulana Mirajuddin and other elders including Maulana Asam, Malik Masood Ahmad, Malik Saifur Rehman, Malik Haider Khan and Malik Dilber Khan addressed the jirga participants.

They called upon the government to release the seven arrested men immediately, as it had promised to release them in exchange for the release of more than 200 security personnel taken hostage by the Taliban on August 30 and freed on November 4, a day after the enforcement of emergency rule. A senior jirga member told Daily Times that the government had released 25 local Taliban of the total 32, which they called a violation of the cooperation pact between the government and Mehsud tribes.
Posted by: Fred || 12/11/2007 00:00 || Comments || Link || E-Mail|| [6459 views] Top|| File under: Taliban
Fazl hints at MMA break-up
Jamiat Ulema-e-Islam-Fazl (JUI-F) chief Maulana Fazlur Rehman on Monday hinted at a break-up of the Muttahida Majlis-e-Amal (MMA) on the issue of contesting the upcoming elections. "Yes, there is a possibility of a MMA breakup," Fazl told reporters at a press conference after meeting the ambassadors of different Islamic countries here. Fazl said he had already told the all-parties' conference (APC) in London that it would be impossible for the opposition to boycott the elections because the Pakistan People's Party (PPP) participation would make them credible. He said in the Tuesday meeting of the MMA Supreme Council that he would ask MMA President Qazi Hussain Ahmed to take part in the polls. Fazl said the time for one-on-one contests against government-backed candidates was over, which is why he had made seat adjustments with other parties where possible.
Posted by: Fred || 12/11/2007 00:00 || Comments || Link || E-Mail|| [6457 views] Top|| File under: Muttahida Majlis-e-Amal
APDM expels PML-N, JUI-F
The All Parties Democratic Movement (APDM) component parties having consensus on boycott of the January 8 elections formed a new faction of the APDM sans the Pakistan Muslim League-Nawaz (PML-N), Awami National Party (ANP), Jamiat Ulema-e-Islam-Fazl (JUI-F), and Muttahida Jamiat Ahle Hadith (MJAH).

After a meeting of the APDM parties favouring polls boycott, Pakistan Tehreek-e-Insaaf (PTI) chief Imran Khan said on Monday that the above mentioned parties were not part of the APDM.

Achakzai replaces Zafar: The 12 APDM component parties favouring boycott also dismissed alliance's convenor Raja Zafarul Haq, and appointed Pakhtoonkhwa Milli Awami Party (PkMAP) chief Mehmood Khan Achakzai as the new convenor. Imran said a national conference was being convened in Islamabad on December 18 to chalk out a strategy for a mass movement against the polls.

Withdrawal of nomination papers: Qazi Hussain Ahmed said the candidates of the new APDM would withdraw their nomination papers on December 15. About the Muttahida Majlis-e-Amal (MMA), Qazi said it was no more an election alliance, adding that he being the MMA president would not allow anyone to use the alliance's election symbol, book, without his consent.

The leaders of the Jamaat-e-Islami (JI), PTI, PkMAP, National Party, Khaksar Tehreek, Sindh Tarakipasand Party (STP), Balochistan National Party (BNP), Awami Tehreek, Tehreek-e-Ittehad, National Workers Party (NWP), Pakistan Democratic Party (PDP) and Tehreek-e-Istaqlal attended the meeting.

Posted by: Fred || 12/11/2007 00:00 || Comments || Link || E-Mail|| [6459 views] Top|| File under: Govt of Pakistan
Mullah Fazlullah admits he was injured
MINGORA: Rebel cleric Maulana Fazlullah spoke once again on his FM Radio on Friday night to quash rumours that he had been arrested.
The 32-year-old Maulana, who is on the run after being forced by the security forces to quit his village, Mamdheray, near Mingora, however conceded that he was injured during the fighting. He didn't tell about the type and scale of his injuries and as to how he was injured.


"Really, it's just a flesh wound."

Is now a good time to pray for sepsis?

Maulana Fazlullah refuted the government claims that his deputy, Maulana Shah Dawran, had been killed along with four of his men. He said Shah Dawran had also suffered injuries but was alive.


"Say something for the folks, Shah!"
""
"See? He's fine as frog hair!"

There were reports that Maulana Fazlullah, who led the uprising in Swat and Shangla districts in his capacity as the leader of a breakaway militant faction of Tanzim Nifaz Shariat-e-Mohammadi (TNSM) while forcibly seeking the enforcement of Shariah, had fled to the remote Peochar mountainous area along with his supporters to escape capture.

Continued on Page 49
Posted by: Fred || 12/11/2007 00:00 || Comments || Link || E-Mail|| [6458 views] Top|| File under: TNSM
Iraq rejects permanent U.S. bases:
BAGHDAD (Reuters) - Iraq will never allow the United States to have permanent military bases on its soil, the government's national security adviser said.

"We need the United States in our war against terrorism, we need them to guard our border sometimes, we need them for economic support and we need them for diplomatic and political support," Mowaffaq al-Rubaie said.

"But I say one thing, permanent forces or bases in Iraq for any foreign forces is a red line that cannot be accepted by any nationalist Iraqi," he told Dubai-based al Arabiya television in an interview broadcast late on Monday.

His comments were the clearest sign yet that Iraq's leaders are looking ahead to the days when they have full responsibility for its defense.

The United States has around 160,000 troops in Iraq, officially under a United Nations mandate enacted after the U.S.-led invasion in 2003.

Iraq formally asked the United Nations on Monday to renew that mandate for a year until the end of 2008. It made clear it would not extend the mandate beyond next year and the mandate could be revoked sooner at Iraq's request.

President George W. Bush and Iraqi Prime Minister Nuri al-Maliki signed a declaration of principles last month agreeing to friendly long-term ties. Arrangements for U.S. troops to stay beyond next year will be negotiated in early 2008.

Iraq has become less violent in recent months after Bush sent an extra 30,000 troops. Washington intends to reduce its force by more than 20,000 by June 2008 and is expected to decide in March on force levels beyond that date.

FULLY DEPLOYED

The total number of attacks has fallen 60 percent since June when the additional U.S. troops became fully deployed.

In a statement, the U.S. military said the number of mortar and rocket attacks in Baghdad fell by nearly half last month, to 25 in November from 49 in October. Continued ...


Posted by: Phusing Hupaling8551 || 12/11/2007 12:08 || Comments || Link || E-Mail|| [6458 views] Top|| File under:
Fundies forcing Iraqi policewomen to disarm
The Iraqi government has ordered all policewomen to hand in their guns for redistribution to men or face having their pay withheld, thwarting a U.S. initiative to bring women into the nation's police force.

The Interior Ministry, which oversees the police, issued the order late last month, according to ministry documents, U.S. officials and several of the women. It affects all officers who have earned the title "policewoman" by graduating from the police academy. It does not apply to men in the same type of jobs.

Critics say the move is the latest sign of the religious and cultural conservatism that has taken hold in Iraq since Saddam Hussein's ouster ushered in a government dominated by Shiite Muslims. Now, that tendency is hampering efforts to bring stability to Iraq by driving women from the force, said U.S. Army Brig. Gen. David Phillips, who has led the effort to recruit female officers.

Posted by: Seafarious || 12/11/2007 10:05 || Comments || Link || E-Mail|| [6457 views] Top|| File under: Iraqi Insurgency
Iraq may consider pardon for thousand prisoners
BAGHDAD - The Iraqi government is considering pardons for several thousand people convicted of insurgency-related offenses as a move toward national reconciliation, Iraqi officials said Monday. As a first step, a committee is being formed to study the legal aspects, including what offenses might be excluded and whether any pardon would require parliamentary approval.

But Sunni lawmaker Nasser Al Ani, who is in charge of President Jalal Talabani's office, said any pardons must be in line with the Iraqi constitution, which could require parliamentary approval. That could complicate the process because different Sunni and Shia factions would haggle over the percentages of each sectarian group covered by pardons.

The officials stressed that the pardons would be limited to those convicted of offenses rather than the tens of thousands held without charge by both US and Iraqi forces.


Depends on the offenses of course. The ones convicted of booming the wimmins and the kiddies should stay in jug, as should the IED-makers. I'm a little concerned that this is the usual Arab kiss and make-up, letting really bad boyz back onto the street.

Sunni politicians, notably Vice President Tariq Al Hashemi, have been pushing the government to release thousands of detainees, most of whom are believed to be Sunnis. Sunni leaders believe the recent Sunni revolt against Al Qaeda offers an opportunity to win over the majority of the religious community most hostile to both the US military presence and the Shia-led Iraqi government.
Posted by: Steve White || 12/11/2007 00:00 || Comments || Link || E-Mail|| [6458 views] Top|| File under: Iraqi Insurgency
Merging militias in Iraq Security Forces
While calls to merge militias with Security Forces and state institutions increase, the prior merge revealed a lot of gaps that shall be treated since it weakened the state's institutions corrupted the same and brought about huge damages. Some of the biggest weak points of the merge issue according to an officer in Najaf Police Directorate was bringing in to police members who are unqualified on the military, functional and professional sides and the worst was that they are loyal to prominent parties.

In Najaf, dozens of Officers holding military degrees were shocked since a huge number of police officers that don't hold any degree and that lack military knowledge were brought into the army. Hence, they became a burden that hinders the work of the army that is supposed to spread security in provinces where different political parties try to hold the sway of power and wealth. To that, those who are called "merge officers" in police and army caused a lot of disturbance among security forces.

According to the same source, Former Prime Minister merged 15 thousand militias' and parties' members in the police of Baghdad, and Middle and South Euphrates. These members don't enjoy the physical fitness required to be a part of the army. Moreover, they didn't know how to read or write and they were given a high rank. In the same context, MP Mokhles Al Zamili, coalition bloc member, said that some governmental, administrative and professional positions were for people who were outside Iraq and who came afterwards in order to take in their responsibilities.

On the other hand, Interior Ministry spokesman Abdul Karim Khalaf said that the ministry has an authentic database and those who doubt that these officers hold a degree can refer to this archive. He also called to stop throwing accusations without presenting proofs. Interior Ministry Spokesman added that were merged according to the decision of the local governor, US administrator in Baghdad, Paul Bremer were given low-ranks and other officers who were out of service for political reasons were given back their legal rights.
Posted by: Fred || 12/11/2007 00:00 || Comments || Link || E-Mail|| [6458 views] Top|| File under: al-Qaeda in Iraq
US and Iraq forces start off anew operation
On another hand, US military officials announced that about 1400 US soldiers will implement a new operation next week against Al Qaeda armed men who are reorganizing themselves in many parts south of Baghdad. US Leaders pointed out that the new operation will start December 15 and it would aim armed men in little villages and fishing villages near Euphrates River in Babel. Two contingents, each of them constituted of 700 soldiers, will be spread at the beginning of the operation, to that an observation point will be set up in the region during which US and Iraqi soldiers will carry out the operation.

Colonel Tom Jones who will be in charge of this operation told reporters that the operation will target the region where Al Qaeda desperately tries to set up a position in order to augment its arms and to improve its plans.

Posted by: Fred || 12/11/2007 00:00 || Comments || Link || E-Mail|| [6458 views] Top|| File under: al-Qaeda in Iraq
Iraq: Guerilla groups unite to combat al-Qaeda
(AKI) - Guerilla groups present in the volatile Diyala province in northern Iraq have decided to unite and combat al-Qaeda militants together, said Rostum Muhammad al-Sulukhi, the leader of a new alliance of these guerilla groups in an interview with the Arabic language Al-Hayat newspaper.

The new alliance, known as the "Direction of Revenge Operations", will have as its aim to better coordinate the activities of Sunni militants that make up the 1920 Revolution Brigades of the Iraqi Hamas and the militias of the Shamr, Hamira, Zahirat, al-Baghada and al-Karikha tribes. "We have chosen this name because we want to stop the overreaction and exaggerations of some members. Leaders will change every three months, allowing all guerilla leaders to actively participate in the fight against al-Qaeda," said al-Sulukhi.

In the past week, 61 people have been killed and 90 have been wounded in a spat of bombings and shooting attacks, such as the one last Friday in Diyala where a woman carried out a suicide attack killing 15 people.
Posted by: Fred || 12/11/2007 00:00 || Comments || Link || E-Mail|| [6462 views] Top|| File under: Global Jihad
Israel-Palestine-Jordan
Caught between PA and Israel, Palestinian resistance groups face challenges
Ma'an – Armed Palestinian resistance groups are facing serious challenges from both Israel and the Palestinian Authority (PA) after the Annapolis peace conference last month, political analysts say.

Resistance groups are currently caught between Palestinian President Mahmoud Abbas, who is intent on implementing the US-backed Road Map peace plan, which requires the dismantling of armed resistance groups, and the Israeli military, which appears poised to launch a major military operation in the Gaza Strip.

A panel discussion entitled "Resistance after Annapolis" organized by a Palestinian newspaper addressed these issues this week.

Politicians said in a panel organized by Palestine newspaper entitled "Resistance after Annapolis" that a major Israeli incursion in Gaza Strip has become imminent because the Israeli leaders endeavor to break the will of the Palestinian resistance. However, Analysts believe that the situation will not be as the occupation wishes.

Rabah Muhanna, a political leader in the Popular Front for the Liberation of Palestine (PFLP), a group that continues to launch armed operations against Israel, said, "The Palestinian Authority's commitment to the Road Map plan and to Annapolis to secure the flow of financial aid will result in striking [against] resistance." He added that negative signals began in Gaza Strip and the West Bank as the Israelis began to crack down on resistance fighters from Hamas, Islamic Jihad and the PFLP.

Hamas spokesperson Sami Abu Zuhri said that after the Annapolis conference there has been an escalation in operations targeting the Palestinian resistance in both the Gaza Strip and the West Bank. He added that the resistance factions' fighting ability may have caused Israel to reconsider its plans for a ground invasion of the Gaza Strip.

Political analyst and writer Imad Al-Ifranji suggested that Israel will attempt to exaggerate the threat of Palestinian resistance groups in order to justify an invasion of Gaza. He said, "Israel is about to claim that the Palestinian resistance possesses nuclear weapons."

In reality, Al-Ifranji said, "What Palestinian resistance possesses is very simple as it is resistance rather than an army."

Nonetheless, he said, Israeli leaders have learned, from the experience of limited incursions, that a large scale invasion of the Gaza Strip will not be easy.

Posted by: Fred || 12/11/2007 00:00 || Comments || Link || E-Mail|| [6458 views] Top|| File under: Palestinian Authority
PLO political chief calls for national unity through reactivation of PLO
Ma'an – The Tunis-based head of the Palestine Liberation Organization's (PLO) Political Department, Farouk Al-Qaddoumi, called for the restoration of Palestinian unity through reactivation of the PLO on Monday.



The PLO, recognized in 1974 as the "sole legitimate representative of the Palestinian people" by the UN, has been largely superseded by the Palestinian Authority.

Speaking to the Emerati newspaper Al-Khalij (The Gulf), Al-Qaddoumi said resolving the division in Palestinian society that has existed since Hamas' takeover of the Gaza Strip in June would require putting pressure on both Hamas and Fatah. Al-Qaddoumi said that he has met in recent days with the leaders of several Palestinian factions, and that he expects the leaders of these groups to announce a new initiative for Palestinian unity based on restoration of the PLO in the coming days. He did not specify which factions were involved in the meetings. Al-Qaddoumi called for both factions to return to the "Cairo Agreement" that established the Palestinian government of 2006, and the 2007 "prisoners' letter" calling for unity between Hamas and Fatah.

Hamas, though not a member of the PLO, has tacitly accepted the legitimacy of some of the PLO's agreements and institutions in previous negotiations with Fatah in 2006 and 2007. The PLO, recognized in 1974 as the "sole legitimate representative of the Palestinian people" by the UN, has been largely superseded by the Palestinian Authority, created by the Olso Accords of the 1990s.

This article starring:
FARUK AL QADUMI
Palestine Liberation Organization
Palestine Liberation Organization
Posted by: Fred || 12/11/2007 00:00 || Comments || Link || E-Mail|| [6457 views] Top|| File under: Palestinian Authority
Syria role in Mideast peace process "will be helpful" - Rice
Secretary of State Condoleeza Rice said on Monday that Syria's role in the Middle East peace process after Annapolis conference "will be helpful".

"I would hope that Syria would support the legitimate authority of the Palestinians", said Rice in her appearance at the Womens Foreign Policy Group referring to the Palestinian President Mahmoud Abbas. "Everyone understands that Syria is a party to the conflict, that there are tracks other than the Palestinian-Israeli track that will ultimately have to be resolved if there is to be a comprehensive peace in the Middle East", she added.

Rice did not rule out the possibility of negotiations between Syria and Israel noting that Damascus would play "a helpful role" in the Middle East peace process. "The United States is going to support efforts of peace whenever they come, wherever they come", she said asserting that the Palestinian-Israeli track is "the one that is now most mature".

Rice affirmed that the two-state solution "is going to have to be achieved soon" and argued that Hamas "is going to have to make a choice ultimately" about how to deal with this ongoing negotiation track. Rice said that the United States is "supporting responsible Palestinian leaders as they work together to secure their streets from extremist enemies" and is "affirming our historic support for Israel's security, so its leaders will be confident in their pursuit of peace".

"The Palestinians have waited too long for the Dignity™ that will come with their own state. And the Israelis have waited too long for the security that will come in sitting side by side with a democratic neighbor", she said.

Rice criticized the Israeli built of hundred of apartments in Jerusalem. "This is a time that we should be building confidence and this is not something that builds confidence. It does not help to build confidence", she said.
Posted by: Seafarious || 12/11/2007 00:00 || Comments || Link || E-Mail|| [6459 views] Top|| File under: Govt of Syria
Southeast Asia
Abu Dujana to face trial
(Xinhua) -- The terror trial of a top Indonesian suspected terrorist has been scheduled for Wednesday, a prosecutor said Monday. Prosecutors have prepared multiple charges against Abu Dujana, the accused member of regional terror network Jemaah Islamiyah who has admitted to sending explosives to the restive town of Poso in Central Sulawesi. "The trial against Abu Dujana is scheduled for Wednesday, Dec. 12, 2007," said prosecutor Totok Bambang at the Central Jakarta District Court. "We have multiple indictments against him," he said, adding the defendant would be charged under the country's tough anti-terror law that carries death sentence. Dujana is also blamed for a role in the bombings at the Australian Embassy here in September 2004 and another attack on the JW Marriott Hotel a year earlier.

Dujana, whose real name is Ainul Bahri, was arrested in June this year along with at least six other militants. There was confusion surrounding his arrest as police said he was still on the run. After a DNA test, the police could finally confirm the man who was shot in the leg during a raid in the southern Java town of Yogyakarta was Dujana himself.

This article starring:
ABU DUJANA
Jemaah Islamiyah
AINUL BAHRI
Jemaah Islamiyah
Totok Bambang
Jemaah Islamiyah
Posted by: Fred || 12/11/2007 00:00 || Comments || Link || E-Mail|| [6459 views] Top|| File under: Jemaah Islamiyah
Syria-Lebanon-Iran
Iran evades scanctions - builds AMD based supercomputer
Iranian scientists claim to have used 216 microprocessors made by Advanced Micro Devices to build the country's most powerful supercomputer, despite a ban on the export of U.S. computer equipment to the Middle Eastern nation..

Scientists at the Iranian High Performance Computing Research Center at the country's Amirkabir University of Technology said they used a Linux-cluster architecture in building the system of Opteron processors. The supercomputer has a theoretical peak performance of 860 giga-flops, the posting said. A giga-flop is a billion calculations per second.

The disclosure, made in an undated posting on Amirkabir's Web site, brought an immediate response Monday from AMD, which said it has never authorized shipments of products either directly or indirectly to Iran or any other embargoed country.

"AMD fully complies with all United States export control laws, and all authorized distributors of AMD products have contractually committed to AMD that they will do the same with respect to their sales and shipments of AMD products," the company said. "Any shipment of AMD products to Iran by any authorized distributor of AMD would be a breach of the specific provisions of their contracts with AMD."

Posted by: 3dc || 12/11/2007 12:15 || Comments || Link || E-Mail|| [6458 views] Top|| File under:
Lebanon poll likely delayed for 8th time: MPs
Lebanese politicians on Monday cast doubt on whether MPs would gather the following day to elect the country's army chief as president because of continued wrangling between rival parties.

Barring a last-minute deal, Tuesday's parliamentary session could be postponed for a few days, or even until early next year, several officials said. It would be the eighth time the vote has been postponed for lack of agreement between the Western-backed majority and the Hezbollah-led opposition on who should succeed Emile Lahoud, whose term ended on November 23.
Posted by: Fred || 12/11/2007 00:00 || Comments || Link || E-Mail|| [6457 views] Top|| File under: Hezbollah
Who's in the News
42
[untagged]
4
Global Jihad
4
al-Qaeda in Iraq
4
Taliban
4
Iraqi Insurgency
3
Palestinian Authority
2
TNSM
2
al-Qaeda in North Africa
2
Hezbollah
2
Govt of Pakistan
2
Muttahida Majlis-e-Amal
1
Jemaah Islamiyah
1
Muslim Brotherhood
1
Govt of Syria
1
Islamic Jihad
1
Hamas
1
Egyptian Islamic Jihad
Bookmark
E-Mail Me
The Classics
The O Club
Rantburg Store
The Bloids
The Never-ending Story
Thugburg
Gulf War I
The Way We Were
Bio
Merry-Go-Blog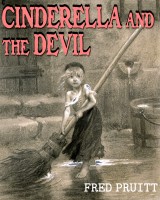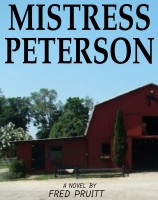 On Sale now!


A multi-volume chronology and reference guide set detailing three years of the Mexican Drug War between 2010 and 2012.

Rantburg.com and borderlandbeat.com correspondent and author Chris Covert presents his first non-fiction work detailing the drug and gang related violence in Mexico.

Chris gives us Mexican press dispatches of drug and gang war violence over three years, presented in a multi volume set intended to chronicle the death, violence and mayhem which has dominated Mexico for six years.
Click here for more information


Meet the Mods
In no particular order...


Steve White
Seafarious
Pappy
lotp
Scooter McGruder
john frum
tu3031
badanov
sherry
ryuge
GolfBravoUSMC
Bright Pebbles
trailing wife
Gloria
Fred
Besoeker
Glenmore
Frank G
3dc
Skidmark
Alaska Paul



Better than the average link...



Rantburg was assembled from recycled algorithms in the United States of America. No trees were destroyed in the production of this weblog. We did hurt some, though. Sorry.
18.232.59.38

Help keep the Burg running! Paypal: