Africa Horn
Somali prez off to UK
Somali President Abdullahi Yusuf is recovering well from bronchitis in a Nairobi hospital and will shortly fly to Britain for a check-up on his liver transplant, the Somali ambassador to Kenya said on Thursday. Suggestions by some security and diplomatic sources that Yusuf was in very serious condition were "lies", the envoy, Mohamed Ali Nur, told Reuters after a morning visit to the hospital where the president has been since Tuesday.


Of course those are lies. Somali bigs always fly to foreign capitals for a bout of .. bronchitis.

"He is doing well and is very upbeat. He was walking and exercising in his room," Nur said, noting that the stress of Somalia's political turmoil had contributed to the infection. "In the last four weeks, he has had a lot of stress. He was busy with the appointment of the new prime minister and cabinet. He had slept very little. All this made him very tired."
Posted by: Fred || 12/07/2007 00:00 || Comments || Link || E-Mail|| [10793 views] Top|| File under:
Arabia
'Militants planned to kill top Saudi clerics'
A recently uncovered cell of Islamic militants planned to kill Saudi Arabia's grand mufti and another top cleric, reported the daily Okaz on Thursday. Quoting an unnamed security official, the paper reported that the 24-member militant cell planned to assassinate Grand Mufti Sheik Abdulaziz bin Abdullah Al Sheik, the country's highest religious authority, and Sheik Saleh Al Fawzan of the Supreme Council of Clerics.

Anti-militancy advisory: Al-Sheik had previously issued several religious edicts against joining the insurgencies in Iraq and Afghanistan and said that young Saudis are being used as "tools to carry out heinous acts"

Last week, Saudi Arabia announced its largest security sweep to date, arresting what it described as 208 Al Qaeda-linked militants in six separate arrest campaigns ahead of late December's Muslim holiday of Eid al-Adha and the annual Mecca pilgrimage.

The report also described the break-up of a second militant cell led by a 37-year-old Yemeni missile experts who had trained fighters in Afghanistan's famed Al Qaeda affiliated al-Farouq training camp. "The ringleader planned to carry out operations targeting vital institutions in the kingdom and train members of his cell to launch missiles," said the paper, adding that he planned to leave the country ahead of the operations. In their initial announcement of the sweeps last week, the Interior Ministry said the attacks were aimed at oil installations in the country's petroleum-rich east.

This article starring:
Sheik Abdulaziz bin Abdullah Al Sheik
Sheik Saleh Al Fawzan
Posted by: Fred || 12/07/2007 00:00 || Comments || Link || E-Mail|| [10793 views] Top|| File under: al-Qaeda in Arabia
China-Japan-Koreas
Bush sends letter to North Korea's Kim Jong-il
President George W. Bush has urged North Korea to keep its promise to reveal all nuclear programs, in his first direct communication with the reclusive leader of a country he once branded part of an "axis of evil." Bush wrote to Kim Jong-il, a communist leader he once said he loathed, telling him "we're at a critical juncture" for Pyongyang to meet its year-end deadline for key steps toward nuclear disarmament, the White House confirmed on Thursday.

But other U.S. officials acknowledged that North Korea might not fully comply before early 2008 and indicated that Washington was prepared to show some flexibility. "The president ... stressed the need for North Korea to come forward with a full and complete declaration of their nuclear programs, as called for in the September 2005 six-party agreement," White House spokesman Gordon Johndroe said.

Visiting U.S. envoy Chris Hill handed the letter to North Korea's Foreign Minister on Wednesday, Pyongyang's KCNA news agency said. The White House declined to release a copy.
Posted by: Fred || 12/07/2007 00:00 || Comments || Link || E-Mail|| [10793 views] Top|| File under:
Fifth Column
Exposing the "Flying Imams"
On November 20, 2006, airline officials in Minneapolis removed six imams from U.S. Airways flight 300 to Phoenix after their behavior raised the suspicion of fellow travelers.[1] The imams decried the incident as racist and evidence of discrimination. On March 12, 2007, they filed suit against the airline, airport, and fellow passengers. Some of the imams' claims are exaggerated; many are false. In reality, the incident was a tactical move to support the imams' claim to leadership over the American Muslim community. Indeed, the "flying imams" case, Ahmed Shqeirat et al. vs. U.S. Airways,[2] appears to mark just the latest front in the war between Islamists and mainstream, pluralistic American Muslims.

The airport episode appeared pre-planned, the American equivalent of the manufactured Danish cartoon controversy, in which Danish Islamists, who hoped to benefit from polarization, exaggerated victimization and sought a pretext for crisis.[3] The six imams, five of whom hailed from the Phoenix area, were returning from a North American Imams Federation conference. Three drew attention to themselves when they conducted prayers at the departure gate rather than in the airport chapel or quietly in their seats. However, they drew no response. On the plane, however, they aroused passenger suspicion with loud Arabic conversations, requests for apparently unnecessary seat-belt extenders—which can be used as weapons—and a post-boarding seating switch. Other passengers expressed their worries to the crew, who had them removed. After this incident, Omar Shahin, president of the North American Imams Federation and a prominent Phoenix imam, told the Council on American-Islamic Relations (CAIR, an Islamist advocacy group) and its attorneys, "Security at the airport isn't our problem; it's their problem."[4]

On March 12, 2007, the imams, CAIR, and attorney Omar Mohammedi, a former president of CAIR's New York chapter, filed suit not only against the airline and the Minneapolis Metropolitan Airports Commission but also against the anonymous "John Doe" passengers who alerted the crew to the imams' suspicious behavior.

The involvement of CAIR, an organization that has received significant Saudi financing,[5] injected impressive machinery and resources into the case. Omar Shahin explained, "Since minute one of this incident, I contacted [CAIR communications director] Ibrahim Hooper and [CAIR executive director] Brother Nihad Awad, and we arranged everything … Everything's being coordinated with CAIR."[6] The group underwrote the cost of any litigation.[7]


Read the rest of you have the time. Very clear cut these terrorist planned the whole thing with CAIR as a PR stunt.
Posted by: Icerigger || 12/07/2007 13:06 || Comments || Link || E-Mail|| [10794 views] Top|| File under:
Home Front: WoT
How to send holiday cards to wounded military personnel
With the support of the U.S. Department of Defense and Walter Reed Army Medical Center, and with help from Pitney Bowes Government Solutions, the American Red Cross will collect, review and distribute holiday greeting cards to wounded military personnel.

For security reasons, the Red Cross will be able to accept only holiday cards but not packages. Red Cross volunteers will receive and bundle the cards, which will be shipped by Pitney Bowes Government Solutions. Then, Red Cross volunteers at the medical facilities will distribute the cards throughout the holiday season.

Please address your holiday cards to:

We Support You During Your Recovery!
c/o American Red Cross
P.O. Box 419
Savage, MD20763-0419

Be sure to affix adequate postage. Cards must be received no later than December 27.
Posted by: lotp || 12/07/2007 12:55 || Comments || Link || E-Mail|| [10794 views] Top|| File under:
Another Dem notes improvement in Iraq
The security situation in Iraq has improved dramatically in the past few months.

That's the assessment of North Dakota Congressman Earl Pomeroy, who just returned from a visit to Iraq. Pomeroy says the incidence of roadside bombings and other violence is down because Iraqis are taking a more vigorous part in attacking factions that are causing violence in the nation.

The congressman says his visit proved to him that General David Patraeus, who is in charge of American forces in Iraq, has done an extraordinary job...
Scene: a smoke-filled room.

NANCY PELOSI: Another one! First Murtha, then Pomeroy!

HARRY REID: What's hapening?

STAFFER #1: It's like Invasion of the Body Snatchers, man! They look the same, they have the same voice, but it's like they've been replaced.

STAFFER #2: Maybe they have, you know, like with robots, like in, you know, The Stepford Wives.

STAFFER #3: You mean the original, or the remake with Nicole Kidmand and Matthew Broderick --'cause the remake was, like, so much better. Matthew Broderick is hawt!

PELOSI: Damnit! This is a crisis, we don't have time to play movie trivia!

STAFFER #3: Sorry.

REID: So what do we do?

PELOSI: Check the Capitol basement immediately.

STAFFER #1: For what?

PELOSI: Pods. Like great big pea pods, 'bout yea long.
Posted by: Mike || 12/07/2007 11:22 || Comments || Link || E-Mail|| [10794 views] Top|| File under:
Marine Corps commandant says Christmas Eve layoff notices possible
The Marine Corps is studying the potential impact on its operations if Congress does not approve a war supplemental appropriations bill before leaving for the year, and as many as 24,000 civilian employees could be affected, a commandant said Wednesday.

Gen. James Conway told reporters at the Pentagon his commanders are preparing a report on the consequences of no additional war funding for Defense Secretary Robert Gates, who is to testify before the House Armed Services Committee Tuesday.

Conway said that without additional money he might have to lay off civilian workers and make other adjustments by March 24. But they would have to notify the federal employees' unions of any personnel actions 90 days in advance, which could mean layoff notices going out Christmas Eve, he said. The general said he could not be specific on the likely extent of the cutbacks until the study was completed, and noted that many of the civilian employees "are absolutely critical" to the Marines' operations.

"We're hopeful this gets resolved" before any of those actions are required, he said.

The Army, which says it will feel the effects of no added war funding sooner, has issued notices to its installation commanders to prepare for cutbacks as early as January.

In a wide-ranging news conference, Conway said the Marines decided to buy fewer of the Mine Resistant Ambush-Protected vehicles than had been planned because of the reduced violence in Iraq and because the heavy MRAPs were not compatible with their expeditionary style of operations. Congress had made it a high priority to provide $8.2 billion in additional funds to buy thousands of the heavily armored vehicles to protect troops against roadside bombs and mines. Conway said the Marines only wanted 2,300 MRAPs, instead of the 3,700 initially programmed. He said acquiring fewer of the vehicles would save the taxpayers $1.7 billion and let the Army to get its MRAPs quicker.

The general said the Marines had checked to ensure their cutback would not hurt the companies that have been hustling to increase production and insisted "no Marine in Iraq or Afghanistan will face additional risk because of this decision." After the Marines leave Iraq, he said, the MRAPs would be used to support combat engineers and explosive ordnance demolition teams.

Recently returned from another visit to Iraq, Conway said Anbar province, which has been the Marines' primary responsibility, is much less violent because the local Sunni leaders have turned against al-Qaida. But it was up to Iraq's elected leaders to take the actions necessary to ensure security, he said. Conway said that after discussions with Gates and the other joint chiefs, it was clear that his proposal for the Marines to leave Iraq and take over the U.S. combat role in Afghanistan was not going to happen in the near future. He said the proposal was based on the assumption that the U.S. role in Iraq would shift increasingly to "sustainment" operations and "that's not what the Marine Corps does for this country."

His Marines would prefer to have a combat assignment, he said. And, if he could put 15,000 Marines in Afghanistan, instead of maintaining 26,000 in Iraq, his troops could spend 14 months at home, instead of seven months, between their seven-month deployments. In addition to more time with their families, that would allow them to train for the full spectrum of conflict, instead of only counter-insurgency missions, Conway said.
Posted by: Delphi || 12/07/2007 08:50 || Comments || Link || E-Mail|| [10793 views] Top|| File under:
Hayden Says CIA Videotapes Destroyed
WASHINGTON (AP) - The CIA videotaped its interrogations of two top terror suspects in 2002 and destroyed the tapes three years later out of fear they would leak to the public and compromise the identities of U.S. questioners, the director of the agency told employees Thursday.

The disclosure brought immediate condemnation from Capitol Hill and from a human rights group which charged the spy agency's action amounted to criminal destruction of evidence.
CIA Director Michael Hayden said the CIA began taping the interrogations as an internal check on the program after President Bush authorized the use of harsh questioning methods. The methods included waterboarding, which simulates drowning, government officials said. "The Agency was determined that it proceed in accord with established legal and policy guidelines. So, on its own, CIA began to videotape interrogations," Hayden said in a written message to CIA employees, obtained by The Associated Press.



"Were they ever to leak, they would permit identification of your CIA colleagues who had served in the program, exposing them and their families to retaliation from al-Qaida"

The CIA decided to destroy the tapes in "the absence of any legal or internal reason to keep them," Hayden wrote. He said the tapes were destroyed only after it was determined "they were no longer of intelligence value and not relevant to any internal, legislative or judicial inquiries."

"The tapes posed a serious security risk," Hayden wrote. "Were they ever to leak, they would permit identification of your CIA colleagues who had served in the program, exposing them and their families to retaliation from al-Qaida and its sympathizers."


Now of course the 'human rights' activists don't care about that. Apparently the Dhimmicrats don't either.

Hayden said House and Senate intelligence committee leaders were informed of the existence of the tapes and the CIA's intention to destroy them. He also said the CIA's internal watchdog watched the tapes in 2003 and verified that the interrogation practices were legal.

Rep. Jane Harman of California, then the senior Democrat on the House Intelligence Committee and one of only four members of Congress informed of the tapes' existence, said she objected to the destruction when informed of it in 2003. "I told the CIA that destroying videotapes of interrogations was a bad idea and urged them in writing not to do it," Harman said.


"Besides, whoever heard of the CIA leaking material that would be harmful to our country or our agents?" Harmon added.

While key lawmakers were briefed on the CIA's intention to destroy the tapes, they were not notified two years later when the spy agency went through with the plan. Senate Intelligence Committee Chairman Jay Rockefeller, D-W.Va., said the committee only learned of the tapes' destruction in November 2006.

Jennifer Daskal, senior counsel with Human Rights Watch, said destroying the tapes was illegal. "Basically this is destruction of evidence," she said, calling Hayden's explanation that the tapes were destroyed to protect CIA identities "disingenuous."

The CIA only taped the interrogation of the first two terror suspects the agency held, one of whom was Abu Zubaydah. Zubaydah, under harsh questioning, told CIA interrogators about alleged 9/11 accomplice Ramzi Binalshibh, Bush said in 2006. Binalshibh was captured and interrogated and, with Zubaydah's information, led to the capture in 2003 of Khalid Sheikh Mohammed, the purported mastermind of the 9/11 attacks.

Hayden said a secondary reason for the taped interrogations was to have backup documentation of the information gathered. "The Agency soon determined that its documentary reporting was full and exacting, removing any need for tapes. Indeed, videotaping stopped in 2002," Hayden said.

Hayden's message was an attempt to get ahead of a New York Times story about the videotapes.

Ah-ha, light dawns in the east. The NYT was about to blow another confidential intelligence matter. Why am I not surprised?

"What matters here is that it was done in line with the law," Hayden said. "Over the course of its life, the Agency's interrogation program has been of great value to our country. It has helped disrupt terrorist operations and save lives. It was built on a solid foundation of legal review. It has been conducted with careful supervision. If the story of these tapes is told fairly, it will underscore those facts."

Beginning in 2003, attorneys for al-Qaida conspirator Zacarias Moussaoui began seeking videotapes of interrogations they believed might help them show their client wasn't a part of the 9/11 attacks. These requests heated up in 2005 as the defense slowly learned the identities of more detainees in U.S. custody.


More use of our legal system by our enemies to bring our country down.

In May 2005, U.S. District Judge Leonie Brinkema ordered the government to disclose whether interrogations were recorded. The government objected to that order, and the judge modified it on Nov. 3, 2005, to ask for confirmation of whether the government "has video or audio tapes of these interrogations" and then named specific ones. Eleven days later, the government denied it had video or audio tapes of those specific interrogations.

Last month, the CIA admitted to Brinkema and a circuit judge that it had failed to hand over tapes of enemy combatant witnesses. Those interrogations were not part of the CIA's detention program and were not conducted or recorded by the agency, the agency said. "The CIA did not say to the court in its original filing that it had no terrorist tapes at all. It would be wrong to assert that," CIA spokesman George Little said.
Posted by: Steve White || 12/07/2007 00:00 || Comments || Link || E-Mail|| [10794 views] Top|| File under:
India-Pakistan
No Skiing in Dubai this weekend for Morticia?
ISLAMABAD - Former Pakistani premier Benazir Bhutto has delayed a trip to Dubai in a mix-up over her passport, her spokesman said on Thursday, denying reports she had been barred from travelling.

Bhutto had planned to leave late Thursday but she turned up at the airport with her old passport which has expired, spokesman Farhatullah Babar told AFP. She will now leave on Friday for the three-day trip to see her children, he said. "She has not been stopped by the government, it is absolutely wrong," Babar said, adding the government was not involved in the change of programme.


Just a lock-out period on her frequent flyer miles, that's all ...

Bhutto returned to Pakistan from eight years in self-exile on October 18. Some two weeks later she left for Dubai to see her children and ailing mother but cut short the trip and returned home immediately after President Pervez Musharraf declared a state of emergency in the country on November 3.
Posted by: Steve White || 12/07/2007 00:00 || Comments || Link || E-Mail|| [10794 views] Top|| File under:
ATC gives interim bail to Shahbaz
An anti-terrorism court granted pre-arrest bail to PML-Nawaz President Shahbaz Sharif till December 8. Shahbaz surrendered before the court on Thursday and requested a grant of bail. The court accepted and granted him bail upon furnishing two bonds of Rs 50,000 each. Shahbaz's counsel Imtiaz Kaifi told the court that the accused had wanted to appear in court before now but had been prevented by government officials. He said Shahbaz had come to Pakistan in 2004 to face the trial but was deported from the airport. He requested to grant Shahbaz concession of bail, which the court accepted.

The case was lodged against Shahbaz on a complaint by Saeedud Din who alleged that his son Salahud Din and four others - Wakeel, Waseem, Haider and Abdur Rauf - had been killed in a police encounter. He also alleged that Shahbaz had directed the police to kill the boys.
Posted by: Fred || 12/07/2007 00:00 || Comments || Link || E-Mail|| [10793 views] Top|| File under: Govt of Pakistan
Iraq
Basra police chief doubts security
The police chief of Iraq's southern Basra province acknowledged Thursday that his forces lack the means to maintain security in the region after a British troop withdrawal later this month. The rare admission from such a high-ranking Iraqi officer reflected concerns ahead of the British pullout from the overwhelmingly Shiite province, which has seen major fighting between militants and coalition troops as well as between Shiite militias vying for control of Basra city and its security forces.

"I'm faced with a lot of hardships," Maj. Gen. Jalil Khalaf, commander of the Basra Police Division, told The Associated Press. "Frankly speaking, we have rifles, machine-guns and a few armored vehicles, which aren't as advanced as the British weaponry and are insufficient to maintain full control of the province." So far, in tough situations, he said Iraqi police have had to rely on calling in "support from Baghdad" or the U.S.-led coalition.

A senior American official in Baghdad said the U.S. was concerned about the oil fields and military transport lines from Kuwait with the pending transfer of security to the Iraqis. Under the pullout, the U.S.-led coalition would remain on standby to help the Iraqis if needed. The official, who spoke on condition of anonymity in exchange for discussing sensitive issues, expressed confidence in the local Iraqi military's capabilities. But he said that to secure the area effectively, "there has to be some political reconciliation that takes place between the various factions ... and in some sense many of the factions have almost devolved into nothing but organized criminal gangs."

Britain will hand over control of Basra province — the last of four regions of southern Iraq it occupied after the 2003 invasion — in mid-December. British troops withdrew in September from their last base in the city to an airport garrison on the outskirts, and half the 5,000 British troops in Iraq are due to go home by the spring.

Khalaf, who last month escaped two separate roadside bomb attacks targeting his convoy in Basra within a single week, was in Jordan to participate in a U.S.-sponsored conference on ways to develop Iraq's 18 provinces. The police chief said his forces are "doing their best" to keep Basra calm, adding that the challenges come primarily from a neighboring country and Shiite-allied militias within Iraq. He declined to name the neighbor but claimed it was "exporting drugs and weapons to the Iraqis to kill each other"_ a likely reference to Iran. "They also send us well-trained criminals to kidnap and kill our people and steal our wealth, including oil and livestock," Khalaf added. Khalaf said his forces also lack "logistical backup gear, like surveillance aircraft and other technical monitoring equipment to control hundreds of kilometers of sea and land borders to hinder the trafficking of drugs, weapons and terrorists."

Basra province, which has an outlet to the Persian Gulf, borders mostly Iran but also Kuwait. Within Iraq, the police chief claimed "obstacles" come from unspecified government circles. "They're trying to impede our task for various personal reasons," Khalaf said, alluding to alleged official ties with militias allied with Iranian-backed Shiite groups. "There are thousands of army and police recruits and officers who don't act under my command and I don't know whom they're affiliated with or work for," he said. Basra has lost more than $64 billion over the last few years, mainly because of corruption and illicit oil exports, Khalaf claimed.

During the three-day meeting at this Jordanian Dead Sea resort, the United States donated $100 million for infrastructure development projects across Iraq, including water sanitation, rehabilitation of schools, road and civic centers. The conference ended Thursday

Posted by: GolfBravoUSMC || 12/07/2007 11:29 || Comments || Link || E-Mail|| [10795 views] Top|| File under:
Qaeda fighters migrating to Iraq's north: US officials
BAGHDAD - US military officials on Thursday claimed that Al Qaeda fighters have been migrating to northern areas of Iraq after being chased out of safe havens in Baghdad and other volatile regions. As more and more Sunni Arabs from Iraq's west and from Baghdad align with US forces to fight the group, Al Qaeda in Iraq militants have been moving to provinces such as Nineveh, Kirkuk and Salaheddin, they said.

General David Petraeus, the head of US-led coalition forces in Iraq, said Thursday that troops were chasing Al Qaeda fighters to where they were headed. "Rest assured we try to make the adjustments necessary to pursue them," he told reporters in Baghdad, referring to the group's increased movements in these provinces.

On Wednesday, US Defence Secretary Robert Gates, who made a surprise one-night visit to Iraq, said Al Qaeda fighters were moving to the north after being pushed "out from the west and south."

The group's increased movements in the north is confirmed by the fact that as violence in Baghad and Anbar fell, there has been a steady rise in bloodshed in the northern provinces. On Wednesday, Gates specifically mentioned that Mosul was witnessing increased militant activities.

The militant group has, however, managed to maintain its threat in Diyala province, north of Baghdad, where despite military assaults suicide attacks are still a regular occurrance. Diyala has been a stronghold of Al Qaeda for many years now. The former head of the group, Abu Musab al-Zarqawi, was slain in a US air strike in the province last year. To counter them the US military began last month Operation Iron Hammer which encompasses not just Diyala, but also Salaheddin, Nineveh and Kirkuk provinces.
Posted by: Steve White || 12/07/2007 00:00 || Comments || Link || E-Mail|| [10793 views] Top|| File under:
ICRC visits detainees held by Iraq government
GENEVA - The International Committee of the Red Cross (ICRC) said on Thursday it had carried out its first visit to security detainees held by Iraq's central government.

Jakob Kellenberger, the ICRC President, said he hoped the visit to Fort Suse near Sulaimaniya in October would lead to a comprehensive agreement for access to the estimated 30,000-35,000 prisoners held by Iraqi authorities. "We were able to make the visit a few weeks ago. We are still in negotiations with them on an agreement," Kellenberger told a news conference.

The neutral humanitarian agency had already visited some 20,000 prisoners held by American forces and semi-autonomous Kurdish authorities in the north and had been seeking access to all Iraqi-run prisons, including those under the Shia-led Interior Ministry, for more than a year.
Posted by: Steve White || 12/07/2007 00:00 || Comments || Link || E-Mail|| [10793 views] Top|| File under:
Israel-Palestine-Jordan
Ma'an Exclusive: Hamas control of Gaza Strip may soon be over
Ma'an Pali Eight Ball sez "Trucefire™"...


Bethlehem – Ma'an Exclusive – Hamas may be in the final days of its control of the Gaza Strip, sources told Ma'an on Friday.


Howda we evah get dis far...


Dialogue between Fatah and Hamas has reached "a moment of decisiveness" and Hamas has contacted Palestinian President Mahmoud Abbas' Ramallah-based government, calling for a return to a national unity™ government, the sources said.


Sure. It worked out so well the last time...


In indirect, but ongoing negotiations, mediated by Saudi Arabia and a number of Arab states, Hamas has agreed to hand over control of civil ministries, such as the health and education ministries, in the Gaza Strip to Palestinian Authority control. But they are not prepared to relinquish control of security.


I thinks we'll keep da guns...


They have also said they will relinquish control of the border crossings.


Does that include the Yassin Memorial Tunnel?


Abbas' Ramallah-based government has agreed in principle to reconciliation with Hamas, but only on the basis of three conditions: that Hamas retract its June takeover of the Gaza Strip and hand the coastal region back to the control of the Palestinian Authority; Hamas must adhere to the commitments made by the Palestine Liberation Organisation; they must also agree to early elections and then accept the consequences of those elections.
...and no more shooting up our parades and throwing people off of buildings and blowing up our stuff, okay?
Sure sure....How much of that aid money do I, I mean "the people!", get?
The next elections in the Palestinian territories were due to be held in 2010.


But, of course, first there's the primaries and the conventions and the debates...


Hamas leaders, including Head of Hamas' political bureau in Damascus, Khaled Mash'al, and others from Syria, Jordan, Lebanon and Palestine will meet in Jeddah, Saudi Arabia, on Sunday for further negotiations.


Da heads of all da Five Families...


Saudi Arabia, Qatar, Sudan and Yemen are calling on Mash'al to accept Abbas' request to retract the Hamas 'coup' in the Gaza Strip in the interests of Palestinian national unity™.


For unity and humanity!!!
Posted by: tu3031 || 12/07/2007 16:07 || Comments || Link || E-Mail|| [10795 views] Top|| File under:
UNRWA facing funding crisis



Serving Your Refugee Needs For Almost Sixty Years...


Bethlehem - Ma'an - The UN agency supplying basic services for Palestinian refugees is in a funding crisis, and is facing a difficult year as the political situation continues to hamper its work in the Gaza Strip and West Bank.

Despite initial pledges towards the 2008 budget from 22 donors at a meeting in New York on 4 December, some US$1.21 billion is still required.

Filippo Grandi, the deputy commissioner general of the UN Palestinian refugee agency (UNRWA) - which provides education, health, relief and social services for some 4.5 million Palestinian refugees - said the refugees must not be forgotten.
What refugees? Oh...those refugees.
"It's a bad situation which becomes worse, and for which we seem to get less resources rather than more resources, to address," said Grandi. In Gaza, this means that UNRWA is unable to provide a single high nutrient biscuit to 200,000 children in schools.


Awwwwwwww...it's for...the children.


In a statement to the conference on 4 December, Grandi said UNRWA's general budget was 20 percent under funded while its emergency funds were only half of what was required, with US$133 million committed towards a US$246 million budget.


Looks like you came up a little short there, Fillipo. One of the Saudi royals have a bad weekend in Monaco?


The agency said its work and the condition of the refugees had also been made harder by the broader political strife. Grandi said Israeli actions had hampered UNRWA's work in the area and stifled economic activity. "We understand the security situation very well and it is the right of Israel to implement measures to address these concerns, but we think if these measures become so operationally cumbersome and difficult to implement, it will be a problem for us to sustain the operation financially and to move around."


Geez, maybe if they stopped shoot rockets at them, little Mahmoud might get his high nutrient biscuit.


UN criticises Israeli policy


Johnson! Stop the presses!!


Grandi also warned that Israeli policy, which includes economic sanctions, the closure of borders in Gaza and the checkpoints across the West Bank was counterproductive. He asked that Israelis be mindful of the rights of the people and of the welfare of those who have no intention of committing any violence against the Israelis, because if these people are blocked from moving, from accessing employment, from earning a livelihood then their intentions may become really more aggressive than they would otherwise be, he said. "So we think that sometimes these measures are counter-productive rather than conducive to increased security."


Ah, Ye Olde Root Causes.


The Israeli view

The Israeli Foreign Ministry has said: "The Israeli government works on a daily basis to help UNRWA fulfil its mandate and allows the entrance of humanitarian goods into Gaza. However, one must keep in mind that Gaza is controlled by an enemy entity, a terror group, Hamas, which continues to fire rockets and attacks the crossing points."

And on Israel's contribution to UN finances, a recent ministry statement said: "While UNRWA's budget is not directly related to Israel, Israel does contribute to the UN budget, and in this way contributes to UNRWA."


Yeah, we gave at the office...


On the humanitarian issue, an unnamed Israeli security official (Israeli policy is not to routinely disclose the names of such officials) said: "While steps are taken for the security of the Israeli population, Israel works to prevent a humanitarian crisis™."

Palestinian politics

UNRWA says over 80,000 civilians in Gaza have lost their jobs in recent months and therefore rely on humanitarian aid. The economic sanctions are seen to be creating poverty and a reliance on help, which would not be necessary if people were allowed the access to get to work and therefore rely on themselves.

The situation has been exacerbated by the internal politics of the Palestinians. Grandi described the split between the West Bank and Gaza as leading to disillusionment within the Palestinian people. "There's a political problem with the rift between Hamas and Fatah which affects people in Gaza, in particular through the intermittent episodes of violence. There are multiple layers of crisis that are worsening; there is a humanitarian crisis but more serious I think, even in Gaza, is an economic and institutional crisis which results in the progressive disillusionment of civil society. This is dangerous: it can lead to radicalisation. It can only play into the hands of those that have a negative agenda. Despair does not push people in the right direction."


But it makes em damn fine tunnel diggers I tell ya...


UNRWA was set up in 1948 to provide assistance to Palestinian refugees. It has become the largest operational agency of the UN and provides support to the displaced now living in the West Bank, Gaza Strip, Jordan, Syria and Lebanon.
...for the last SIXTY YEARS.
Posted by: tu3031 || 12/07/2007 14:15 || Comments || Link || E-Mail|| [10799 views] Top|| File under:
On Sunday, Chairman of the Joint Chiefs of Staff going to Israel
to see IDF's nuclear data on Iran.



Disappointed after failing to make their case on Iran and influence the outcome of the United States's National Intelligence Estimate (NIE) released this week, Military Intelligence will present its hard core evidence on the Islamic Republic's nuclear program on Sunday to the chairman of the US Joint Chiefs of Staff during a rare visit he will be making to Israel.

Admiral Michael Mullen will land in Israel Sunday morning for a 24-hour visit that will include a one-on-one meeting with IDF Chief of General Staff Lt.-Gen. Gabi Ashkenazi, as well as with Defense Minister Ehud Barak.

According to a Time magazine article published Wednesday, Mullen is a member of the Pentagon's "anti-war [with Iran] group" that includes Defense Secretary Robert Gates and Admiral William Fallon, current commander of the US Central Command.

In a recent press briefing in Washington, however, Mullen took a hard-line approach, refusing to rule out the possibility that military force will be used to stop Iran's race towards nuclear power.

"I would never take the military option off the table," Mullen told reporters, although he stressed that his remark did not mean that force would be used. Diplomacy, he added, was very important.

Mullen's visit to Israel will be exactly a week after the publication of the NIE report that claimed Iran had frozen its nuclear military program in 2003 and has yet to restart it. During his visit, Military Intelligence plans to present him with Israel's evidence that Iran is in fact developing nuclear weapons.

"The report clearly shows that we did not succeed in making our case over the past year in the run-up to this report," a defense official said Thursday. "Mullen's visit is an opportunity to try and fix that."

In addition to Iran, Ashkenazi and his staff will also discuss with Mullen America's commitment for Israel to retain its qualitative edge in the face of the sale of advanced JDAM missiles to Saudi Arabia.

In the past, Israel had asked the Pentagon to permit the sale of the F-22 fifth-generation stealth fighter jet - also known as the Raptor - but the request was rejected.

Mullen will be met by an honor guard at the Kirya Military Headquarters in Tel Aviv and will sit through a day of presentations by IDF generals, including Military Intelligence chief Maj.-Gen. Amos Yadlin and OC IDF Planning Maj.-Gen. Ido Nehushtan.

Sunday night he will be honored at a festive dinner hosted by Ashkenazi and will leave Israel Monday morning.

The presentations that Mullen will hear will be on a wide range of topics - including the Hamas buildup in the Gaza Strip, Egypt's failure to stop the smuggling of weapons into Gaza, Hizbullah activities in Lebanon, Syria and Iran.

Israel plans to take advantage of Mullen's visit to Israel to reinforce the already strong ties the IDF has with the Pentagon and the US armed forces. Appreciation for the IDF has increased within the Pentagon in recent months following the Israeli air strike on the alleged Syrian nuclear reactor.

Mullen's visit will be the first time a chairman of the Joint Chiefs of Staff has visited Israel in the past decade. Mullen was in Israel with his wife two years ago when he was the commander of the Navy.
Posted by: Sherry || 12/07/2007 10:40 || Comments || Link || E-Mail|| [10794 views] Top|| File under:
Israeli settlement plans as threat to talks: Jordan
AMMAN - Jordan on Thursday condemned Israel's plans to build over 300 new housing units in annexed east Jerusalem, saying they threaten efforts to jumpstart peace talks with the Palestinians.


Everything the evil Jooooooz do seems to threaten talks.

"The Israeli plans escalate tension with the Palestinians and threaten efforts to start direct negotiations between the two sides and revive the peace process," State Minister for Information Nasser Judeh said.

Israeli officials said on Tuesday that the country had invited bids for the housing units in east Jerusalem, the first settlement expansion since peace talks with the Palestinians were revived.

Judeh demanded the "immediate halt of settlement activities." "Israel violates international law and UN resolutions, which consider the West Bank and east Jerusalem as occupied territories," he told state-run Petra news agency. "Israel does not honour its commitments to peace and continues to build settlements, obstructing any serious progress in the peace process, following the positive outcome of the international peace meeting in Annapolis in the United States," Judeh said.

Palestinians want to make east Jerusalem the capital of their promised future state.


They also want all the Jooooz dead.

Israel and the Palestinians are expected to begin talks on December 12 on core issues such as the status of Jerusalem, the borders of a future Palestinian state and the fate of Palestinian refugees.
Posted by: Steve White || 12/07/2007 00:00 || Comments || Link || E-Mail|| [10793 views] Top|| File under:
Fearing arrest, Israeli security minister shuns UK
JERUSALEM - An Israeli cabinet minister has cancelled a trip to Britain out of concern he could be arrested at the behest of pro-Palestinian groups seeking to press war crime charges, his office said on Thursday.


Apparently the Brit judges have no plans to arrest any Paleos over the suicide bombings in Israel.

Internal Security Minister Avi Dichter, a former director of the Shin Bet domestic spy service, was to have taken part in a London conference on Middle East peacemaking but withdrew on the advice of Israel's Foreign and Justice Ministries. "The minister was told that there was a good chance he could be at risk of arrest," Dichter's chief of staff, Mati Gill, told Reuters.

Dichter was among the planners of the 2002 assassination of Hamas commander Saleh Shehada in an Israeli air strike on the Gaza Strip. The raid also killed 14 Palestinians civilians.

Doron Almog, an Israeli ex-general involved in the Shehada assassination, narrowly avoided arrest in London in 2005. He returned to Israel after being warned that a British magistrate, finding in favour of a motion filed by a Palestinian lobby, had ordered him to be detained on suspicion of war crimes.

Gill said Dichter had planned to confer with British officials in London on terrorism issues. "This incident has not marred our bilateral ties, but it is a shame that an opportunity for Dichter to share from his experience has gone to waste," Gill said.

A private war crimes lawsuit filed against Dichter in the United States in 2005 was thrown out by a federal judge who said the defendant could not be prosecuted for the Shehada assassination because he was a government official at the time.


And American courts, unlike the Euros, don't claim 'world-wide jurisdiction' for stuff that happens elsewhere.

After Almog's near-arrest, Israeli Foreign Minister Tzipi Livni asked British judicial authorities to review laws allowing magistrates to issue such arrest warrants. Livni repeated the request during a visit by British Foreign Secretary David Miliband last month, Israel's Haaretz newspaper reported.
Posted by: Steve White || 12/07/2007 00:00 || Comments || Link || E-Mail|| [10793 views] Top|| File under:
Israel to pardon five Fatah gunmen involved in Bethlehem church standoff
Israel's agreement to pardon dozens of Fatah gunmen will extend to five out of the 25 Palestinians who were involved in 2002's standoff with the IDF at the Church of the Nativity in Bethlehem. Those involved in the standoff were expelled from the West Bank but they will be allowed back into the region as part of the pardon agreement reached in July to boost the standing of Palestinian Authority Chairman Mahmoud Abbas, Channel 10 reported.
Posted by: Fred || 12/07/2007 00:00 || Comments || Link || E-Mail|| [10793 views] Top|| File under: Fatah
Livni to push for int'l force in Gaza
Foreign Minister Tzipi Livni is expected to discuss the idea of the deployment of a NATO force in the region in talks with NATO Secretary-General Jaap de Hoop Scheffer in Belgium over the weekend, The Jerusalem Post has learned.

The idea of a NATO or international force deployed in Gaza has been raised on a number of occasions over the past year, from such diverse sources as Strategic Affairs Minister Avigdor Lieberman and Palestinian Authority President Mahmoud Abbas in talks with French President Nicolas Sarkozy, but has not yet gained much traction.

Not only has Israel traditionally been opposed to the idea, fearing that it would limit its military maneuverability, but NATO has also not been excited about the notion because it is currently overextended in Afghanistan and elsewhere.

Traditionally NATO's position was that it would not deploy here until there was a solution to the Israeli-Palestinian conflict, and does not want to go to Gaza and risk attack from Hamas, which has made clear it would oppose a NATO presence.

Posted by: Fred || 12/07/2007 00:00 || Comments || Link || E-Mail|| [10793 views] Top|| File under: Hamas
PLC passes law to make any concessions on J'lem illegal
The Hamas-dominated Palestinian Legislative Council is pushing through a bill that would make it illegal to make any concessions on Jerusalem. The bill, which passed its first reading on Thursday, also defines such concessions as a crime of high treason. Presented by Hamas legislator Ahmed Abu Halbiyeh on behalf of two parliamentary committees - the judicial committee and the committee for Jerusalem affairs - the bill is expected to pass in second and third readings in the coming days.

The PLC session was boycotted by many members of the rival Fatah faction in protest of Hamas's violent takeover of the Gaza Strip last June. However, many Fatah legislators have made it known that they too support the law, which states that Jerusalem is a Palestinian, Arab and Islamic city and that it is totally forbidden to give up or conduct negotiations about any part of the city. According to the proposed law, anyone who violates these prohibitions would be prosecuted as a traitor.
Posted by: Fred || 12/07/2007 00:00 || Comments || Link || E-Mail|| [10793 views] Top|| File under: Hamas
Syria-Lebanon-Iran
Rice seeks Russian backing on Iran
Armed with the full support of NATO allies, Secretary of State Condoleezza Rice will try to convince a skeptical Russia that it should back U.S. plans to step up pressure on Iran to suspend its nuclear activities.

Having won NATO endorsement to stay the course despite a new U.S. intelligence assessment that concludes Iran stopped its atomic weapons development program in 2003, Rice was to meet Friday with Russian Foreign Minister Sergey Lavrov, who has become the public face of opposition to new U.N. sanctions.

On the sidelines of a NATO meeting already beset by alliance differences with Russia over U.S. plans for European missile defense and troop deployments in Europe, Rice and Lavrov were to discuss Washington's surprising revision of its view of Iranian nuclear intentions. The National Intelligence Estimate, released Monday, credited intense diplomatic activity for Iran's decision on weapons.
Continued on Page 49
Posted by: gorb || 12/07/2007 06:10 || Comments || Link || E-Mail|| [10793 views] Top|| File under:
Aoun refuses to compromise
Free Patriotic Movement leader General Michel Aoun on Thursday dealt yet another blow to efforts exerted by French Foreign Minister Bernard Kouchner to settle Lebanon's ongoing Presidential Crisis.

Aoun told a news conference he rejects compromising on his initiative, vowing to update it daily and stating that "we are not scared by vacuum" in the presidential office. Aoun said he "insists on a political understanding before amending the constitution, and we will not make any concessions in this regard. We want parliamentary consultations prior to the election of a president."

He stressed that he wants a president who has veto powers in the forthcoming cabinet "because without that he will not be able to achieve anything." He stressed that he wants an agreement with the majority on the formation of the forthcoming cabinet prior to the presidential election. "A consensus president is not subject to majority and minority, but to consensus democracy," Aoun stressed. He did not elaborate on the remark.
Posted by: Fred || 12/07/2007 00:00 || Comments || Link || E-Mail|| [10793 views] Top|| File under: Hezbollah
Siniora attacks the obstacles of Hezbollah-led opposition
Prime Minister Fouad Siniora lashed out at the Hezbollah-led opposition, accusing it of delaying a presidential election by setting new conditions. "We should work and push toward carrying out the presidential elections as soon as possible and not shackle the (presidential vote) with obstacles and conditions," Siniora said, in an indirect reference to the opposition. "I am confident we are on the verge and at the beginning of a solution," he added.
Posted by: Fred || 12/07/2007 00:00 || Comments || Link || E-Mail|| [10793 views] Top|| File under: Hezbollah
Hariri tells Kouchner: No to the resignation of the government
Lebanon' s parliament majority leader MP Saad Hariri told French Foreign Minister Bernard Kouchner that he rejects the resignation of Prime Minister Fouad Saniora's government prior to the amendment of the constitution and election of a new president .

Hariri reiterated what Communications Minister Marwan Hemade said earlier " the ruling majority has given everything we have," He stressed that he is open to any discussion "but after the presidential election."

He was quoted as telling Kouchner that" if the opposition is facing obstacles, then this is the problem of the opposition and they should settle amongst themselves , just like we did when we dropped our rejection to amending the constitution despite the reservations of some of our allies."

Al Manar TV, the mouthpiece of Hezbollah has reported that the opposition may meet tonight at the residence of former General Michel Aoun to discuss the issues .
Posted by: Fred || 12/07/2007 00:00 || Comments || Link || E-Mail|| [10793 views] Top|| File under: Hezbollah
Lebanese presidential vote unlikely on Friday
Lebanon's presidential election is unlikely to take place on Friday as planned because rival leaders have yet to finalize a political deal to make the army chief president, political sources said on Thursday.

Parliament had been due to convene on Friday to elect a president, a post vacant since Nov. 23 when the term of pro-Syrian Emile Lahoud expired. But the lack of a deal means the vote will be put off for a 7th time, probably to next week. The presidency is the latest focus of a power struggle between the anti-Syrian governing coalition and the opposition led by the pro-Damascus Hezbollah. Gen. Michel Suleiman has emerged as a candidate acceptable to the rival camps. The vote will go ahead only if the Western-backed ruling coalition and the Hezbollah-led opposition first agree on a broad power-sharing deal, including the shape of a new cabinet.

A senior political source ruled out holding the election on Friday but was confident a deal would eventually be reached. "There is no going back," he said. Parliament Speaker Nabih Berri, also an opposition leader, met anti-Syrian majority coalition leader Saad al-Hariri in the presence of French Foreign Minister Bernard Kouchner.
Posted by: Fred || 12/07/2007 00:00 || Comments || Link || E-Mail|| [10793 views] Top|| File under: Hezbollah
Home Front: Culture Wars
Muslim sues San Bernardino County over hijab removal
A Rialto woman backed by the American Civil Liberties Union has filed a lawsuit against San Bernardino County claiming sheriff's deputies violated her First Amendment rights when they forced her to remove her hijab, a head scarf that also covers the neck and shoulders.

Jameelah Medina, 29, was arrested June 7, 2005, at the Pomona Metrolink station on suspicion of having an invalid train pass, according to the lawsuit, which was filed Wednesday afternoon.

She was taken to West Valley Detention Center in Rancho Cucamonga where her hijab was removed and confiscated for much of the day until her family posted bail. "It's hard to explain how I felt, but the closest words are humiliated, violated, exposed," Medina said at a press conference Thursday at the ACLU Southern California office in Orange County. "I knew that was wrong. I knew I had to fight that."

Medina was on her way to work when she boarded the train in Fontana. When the train reached Claremont, two uniformed officers asked to see her ticket and told her she would have to get off at the Pomona stop, where a sheriff's deputy arrested her, according to the lawsuit.

The deputy, a member of the Los Angeles County Sheriff's Department's Metrolink Bureau, took Medina to West Valley because "he did not want her in his car all the way to Los Angeles," according to the suit. Medina said she feared for her safety as she sat handcuffed in the back of the squad car.

Deputy Craig Roberts subjected her to bigoted statements, railing about how Muslims support terrorism and how Islam is an "evil religion," she said. "That's when I knew it was serious," she said. "I felt he could take the next exit and take me anywhere and who would know about it?"

The suit names Roberts, San Bernardino County, San Bernardino County Sheriff Gary Penrod and nine other unidentified individuals.

Medina, a Ph.D. student at Claremont Graduate University, is not suing San Bernardino County for money, she said. Instead, she wants to pressure officials to adopt a policy that is respectful of all religious beliefs and resembles policies implemented at correctional facilities elsewhere in California, in other states and at the federal level, said her lawyer, Hector Villagra, director of the ACLU Orange County office.

Medina said it would have been appropriate for female guards to take her to a private area to remove her head scarf and search for weapons and contraband, as is done when she is detained at airports.

San Bernardino County sheriff's spokeswoman Jodi Miller declined to comment on the circumstances of the arrest, though she did say the policy is in place for safety reasons and so accurate photos can be taken for booking. "Anytime anyone is brought into our jail facilities, they are required to take any type of head covering off," she said. "Everyone is asked - whether it's a baseball hat or a scarf."
Posted by: ryuge || 12/07/2007 02:58 || Comments || Link || E-Mail|| [10793 views] Top|| File under:
Who's in the News
59
[untagged]
5
Hezbollah
3
Taliban
2
Iraqi Insurgency
2
Global Jihad
2
al-Qaeda in Iraq
2
Hamas
1
Fatah
1
TNSM
1
Govt of Pakistan
1
al-Qaeda in Arabia
Bookmark
E-Mail Me
The Classics
The O Club
Rantburg Store
The Bloids
The Never-ending Story
Thugburg
Gulf War I
The Way We Were
Bio
Merry-Go-Blog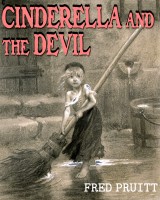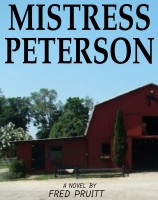 On Sale now!


A multi-volume chronology and reference guide set detailing three years of the Mexican Drug War between 2010 and 2012.

Rantburg.com and borderlandbeat.com correspondent and author Chris Covert presents his first non-fiction work detailing the drug and gang related violence in Mexico.

Chris gives us Mexican press dispatches of drug and gang war violence over three years, presented in a multi volume set intended to chronicle the death, violence and mayhem which has dominated Mexico for six years.
Click here for more information


Meet the Mods
In no particular order...


Steve White
Seafarious
tu3031
badanov
sherry
ryuge
GolfBravoUSMC
Bright Pebbles
trailing wife
Gloria
Fred
Besoeker
Glenmore
Frank G
3dc
Skidmark



Better than the average link...



Rantburg was assembled from recycled algorithms in the United States of America. No trees were destroyed in the production of this weblog. We did hurt some, though. Sorry.
3.236.65.63

Help keep the Burg running! Paypal: