Africa Horn
Somali leader taken to hospital
Somalia's interim President Abdullahi Yusuf has been taken to hospital in the Kenyan capital, the BBC has learnt. He will not attend Wednesday's meeting of regional leaders and US Secretary of State Condoleezza Rice in Ethiopia. But his new prime minister Nur Hussein Hassan has told the BBC that Mr Yusuf's health is not critical. Others described his condition as "serious".

Mr Yusuf's Ethiopia-backed government is battling Islamist insurgents. The UN says one million people are homeless. He was named president in 2004 after protracted peace talks in Kenya but has not been able to end years of conflict.

Ali Mohamed Sheik, a protocol officer for the Somali embassy in Kenya, told the AP news agency that Mr Yusuf had been able to walk from the plane to his car. "He was walking, he was better than we expected." But a Nairobi hospital official told the AFP news agency that Mr Yusuf's condition was "serious". Nairobi hospital doctor Mauro Saio said the president was suffering from a chest infection. Mr Yusuf, 72, is to be flown to London for treatment later this week.
Posted by: Fred || 12/05/2007 00:00 || Comments || Link || E-Mail|| [6536 views] Top|| File under:
Caribbean-Latin America
Venezuela: Raid on Jewish Center Condemned
Here we go again. Leader needs to energize the masses. Needs to get them to support him. Sow fear. Create a common enemy. Divert attention from real issues. How does he do this? Jews.


Jewish leaders here and abroad condemned a police raid over the weekend at a Jewish community center in Caracas. The raid by about two dozen armed security agents, ostensibly a search for weapons, was carried out at about 1 a.m. on Sunday, just hours before the referendum that day on proposed constitutional changes backed by President Hugo Chávez. It failed to uncover any weapons.


One really alarming aspect of this article is how underreported it is. Google News reports just 19 citations. No AP, Reuters, AFP, etc. Just NYTimes, Ha'aretz, Jerusalem Post, etc. The usual suspects. I guess they don't see a trumped-up, illegitimate armed government-sponsored raid against an oppressed minority to be a problem. That is, if the minority is Jews.
Posted by: PlanetDan || 12/05/2007 11:54 || Comments || Link || E-Mail|| [6463 views] Top|| File under:
Europe
Czech Republic: Deputies approve overseas deployments
Prague- The Czech Chamber of Deputies approved today a plan of the Czech military's foreign missions next year that include a marked reinforcement in Afghanistan to which the opposition Social Democrats (CSSD) objected. The plan is yet to be approved by the Senate that will probably discuss it still this week.

Czech soldiers will continue to be deployed in Kosovo, Afghanistan and Iraq.

In Afghanistan the Czech Republic is to have its own Provincial Reconstruction Team (PRT) in the southern province of Logar as from March. The number of Czechs in Afghanistan is to be raised by more than 100 people, to 415. The number of Czech soldiers in Iraq is to be lowered, on the contrary. The Czechs will remain at the Basra airport.

The Czech military will have the strongest contingent, 555 people, in the Balkans the same as this year.

The Defence Ministry wants to earrmark about 3.5 percent of its annual budget, or 1.9 billion crowns, for foreign missions next year.
Posted by: mrp || 12/05/2007 09:20 || Comments || Link || E-Mail|| [6465 views] Top|| File under:
Spanish government resists clamour to outlaw Basque radicals
The government on Monday said it would not rush to outlaw a radical political party despite mounting demands from opposition politicians and victims of terrorism to strip Basque Nationalist Action (ANV) of its rights following the murder of a Spanish police officer in France on Saturday blamed on Basque terrorist group ETA.

The ANV, which won support from Basque nationalist voters in local elections in May after it was endorsed by ETA's outlawed political wing Batasuna, has so far refused to condemn Saturday's attack in Capbreton, France. Undercover Civil Guard officer Raúl Centeno, 24, died in the shooting, while his partner, Fernando Trapero, 23, remains in a coma. They had been investigating ETA's activities in France in collaboration with French police.

The government acknowledged that the ANV's failure to condemn the attack - the first killing by ETA in almost a year - "puts it in a worse situation today than it was yesterday." But it claimed that as yet there is insufficient evidence to make a case for outlawing the party.

"It's an issue that is too important to rush into," Justice Minister Mariano Fernández Bermejo declared yesterday. "We have suspicions, but as soon as there is sufficient evidence - and not one moment before - we will seek the illegalisation of ANV."

Police are thought to be compiling evidence against the Basque party, possibly with a view to seeking a court order to suspend the organisation in the run-up to the general election next March. That could pre-empt the illegalisation of the group.

In the wake of Saturday's attack, Spain's main opposition Popular Party and the country's largest association of victims of terrorism, the AVT, have both intensified their demands for ANV to be outlawed and heightened their criticism of the Socialist government's counterterrorism policies. "There is more than enough evidence to outlaw the AVT," PP Secretary General Ángel Acebes declared. During a march in Madrid yesterday, a government representative, Pedro Zerolo, was insulted and Socialists in general were labelled "terrorists" by far-right protesters.
Posted by: lotp || 12/05/2007 00:00 || Comments || Link || E-Mail|| [6467 views] Top|| File under:
New trial for France's 'Guantanamo six'
A Paris court Monday heard details of a controversial French secret service mission to Guantanamo at the start of the retrial on terrorism charges of six former inmates at the US base.

At the end of the original trial last year, Judge Jean-Claude Kross refused to hand down a verdict, saying he needed to know more about the Guantanamo mission -- whose very existence France initially denied. Mourad Benchellali, 26, Nizar Sassi, 27, Khaled Ben Mustapha, 35, Redouane Khalid, 39, Brahim Yadel, 37, and Imad Achab Kanouni, 30, were captured in 2001 during the US-led war to oust the Taliban in Afghanistan and handed over to US forces. Held for up to three years at the Guantanamo detention centre in Cuba, they were charged upon their return to France in 2004 and 2005 with "criminal conspiracy in relation to a terrorist enterprise. But defence lawyers argue that any information derived from their questioning by French intelligence officials in Guantanamo, outside of any legal framework, should be classed as inadmissible evidence.

On Monday judge Kross read out several reports by the DST domestic intelligence agency, declassified for the purposes of the trial, which he said "give us a knowledge of the DST's activities" in Guantanamo "and the framework in which all of this happened."

The DST files describe the six defendants' links to well-known Islamist circles including figures cited in several terrorism cases, but say they have committed no offence prosecutable in France. In a note dated February 2004, former DST chief Louis Caprioli wrote: "In case of a repatriation, there is no guarantee they will be placed under investigation and jailed, since they are linked to no activities in France liable for prosecution."

Lawyer William Bourdon welcomed the declassification of the intelligence reports. "We hope the court will draw the consequences of the extreme disloyalty with which the French secret services behaved towards the French detainees Guantanamo," he told reporters. "We hope that the court will recall the law: by saying that no one can be convicted if the proof was secured by disloyal means. Acquittal is the only outcome."

During their initial 10-day trial last year, some of the six admitted to staying in Afghan camps linked to Al-Qaeda leader Osama bin Laden, but all denied fighting US forces or planning attacks in Europe.

Last year the French state attorney called for all but Kanouni to be found guilty, but asked for lenient, one-year prison sentences, saying their "abnormal detention" in Guantanamo should be taken into account. Though none is currently in detention, all six spent periods in pre-trial custody and could therefore expect to avoid jail. All but Yadel -- held up for professional reasons -- were present for Monday's hearing. The trial is set to run until December 12.

This article starring:
BRAHIM YADEL
al-Qaeda
former DST chief Louis Caprioli
IMAD ACHAB KANUNI
al-Qaeda
Judge Jean-Claude Kross
KHALED BEN MUSTAPHA
al-Qaeda
Lawyer William Bourdon
MURAD BENCHELLALI
al-Qaeda
NIZAR SASI
al-Qaeda
REDUANE KHALID
al-Qaeda
Posted by: lotp || 12/05/2007 00:00 || Comments || Link || E-Mail|| [6465 views] Top|| File under: al-Qaeda
Fifth Column
OLIVER STONE SEEKS TO FILM "AHMADINEJAD'S ADVENTURES"
From Secrecy News email newsletter. Source links to Teheran Times.


Filmmaker Oliver Stone is expected to visit Tehran in the near future to negotiate arrangements for a film about Iranian President Mahmoud Ahmadinejad, the Iranian press reported last week.


Stone cavorting with the enemy. Giving him aid and comfort by making a propaganda film. I wonder if there is a term for that kind of activity?


"We have announced that he has asked for permission to travel to Iran for direct negotiations and to plan the project," one official told the Tehran Times.

Stone first sought Iranian permission last summer to make the film, variously referred to as "Ahmadijenad's Adventures" or "The Truth About Ahmadinejad." His initial request was denied, but was then reconsidered and approved by the President himself "if certain conditions were met."

Among such conditions, the Tehran Times reported, "Stone would not be allowed to invent any scenarios. [Instead,] he should only use incidents from the president's real life in the film."


The Iranians do, however, have permission to *ahem* create any scenarios, using their artistic license.



Posted by: Alaska Paul || 12/05/2007 14:22 || Comments || Link || E-Mail|| [6502 views] Top|| File under:
Home Front: Politix
Bush still a factor, Rove warns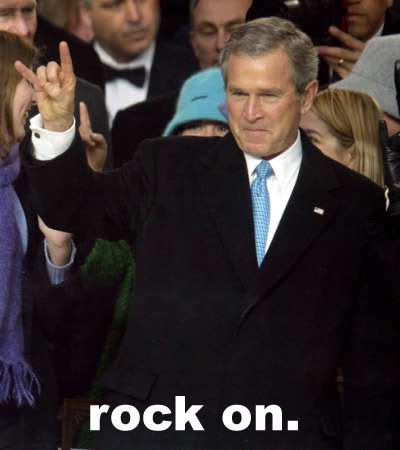 President Bush, down and all but counted out by friend and foe alike just three months ago, is rising like a bloodied but unbowed prizefighter, and Karl Rove predicts peril for Republicans and their presidential nominee if they shun the lame-duck president on the campaign trail.

The president had been pummeled ever since Democrats retook control of Congress in January, but he has pushed ahead with his second-term agenda on issues ranging from opposing federal funding of embryonic stem-cell research, pushing for peace in the Middle East and establishing security in Iraq. Some in his own party broke with him on the war, but as the "surge" takes hold and the president regains his footing — and with rising poll numbers, to boot — Mr. Bush looms large for Republican contenders next November.

"Nobody can risk looking disrespectful to the president without paying a price, and they need to understand that," said Mr. Rove, Mr. Bush's former top political adviser.
Continued on Page 49
Posted by: gorb || 12/05/2007 05:54 || Comments || Link || E-Mail|| [6464 views] Top|| File under:
Home Front: WoT
Bush: Iran Still a Danger Despite Report
Defending his credibility, President Bush said Tuesday that Iran is dangerous and must be squeezed by international pressure despite a blockbuster intelligence finding that Tehran halted its nuclear weapons program four years ago.
Defending his credibility? I'd call it maintaining common sense.
Bush said the new conclusion - contradicting earlier U.S. assessments - would not prompt him to take off the table the possibility of pre-emptive military action against Iran. Nor will the United States change its policy of trying to isolate Iran diplomatically and punish it with sanctions, he said.
You mean mostly contradicting earliler U.S. assessments, don't you? Except for the one that says that Iran could go nuclear by 2010, of course.
"Look, Iran was dangerous, Iran is dangerous and Iran will be dangerous if they have the knowledge necessary to make a nuclear weapon," the president told a White House news conference a day after the release of a new national intelligence estimate representing the consensus of all U.S. spy agencies.
Continued on Page 49
Posted by: gorb || 12/05/2007 04:20 || Comments || Link || E-Mail|| [6468 views] Top|| File under:
NYSlimes: NIE Report: New Data, New Methods, New Conclusion
Even the folks at the NYSlimes sees that something is AFU - they just assign different reasoning.



How could American intelligence agencies have overstated Iran's intentions in 2005 so soon after being reprimanded for making similar errors involving Iraq?

The spy agencies had swallowed hard and pledged to do better after a presidential commission in March 2005 issued a blistering accounting of the intelligence failures leading to the Iraq war.
Continued on Page 49
Posted by: gorb || 12/05/2007 04:08 || Comments || Link || E-Mail|| [6466 views] Top|| File under:
Gitmo Inmate Cuts Throat, but Survives
GUANTANAMO BAY NAVAL BASE, Cuba (AP) - A Guantanamo Bay prisoner slashed his throat with a sharpened fingernail last month, spilling a lot of blood but surviving, a U.S. military commander said Tuesday.


Now that's one impressive suicide attempt. Sharpened fingernail? Props.

Guards administered first-aid and took the prisoner to the prison clinic, said Navy Cmdr. Andrew Haynes, the deputy commander in charge of the guard force. ``There was an impressive effusion of blood,'' Haynes told reporters visiting the base. He would not disclose the man's name or nationality. A medical officer, who could not be identified under military rules for journalists, said the prisoner received several stitches and spent a week under psychiatric observation.

There have been four suicides since the U.S. opened the military prison at Guantanamo in January 2002 for men suspected of involvement in terrorism or links to al-Qaida and the Taliban. Many of the 305 men held at Guantanamo have been there for more than five years without charge. The military has said it plans to prosecute up to 80 of the prisoners.

Haynes said he doubted the latest incident was a real suicide attempt, and characterized it instead as an act of ``self-harm.'' The incident occurred while the man was taking his daily five-minute shower in early November, around the time when more than two dozen journalists were visiting Guantanamo for a military court hearing.

Haynes said there have been up to half-dozen ``self-harm incidents'' in the two months he has been assigned to Guantanamo Bay. He described suicide as a ``paramount tactic'' used by prisoners to discredit U.S. forces. But defense lawyers and human rights groups say the suicides are a result of the prisoners' despair.
Posted by: Steve White || 12/05/2007 00:00 || Comments || Link || E-Mail|| [6465 views] Top|| File under:
India-Pakistan
Code Pink leader and fellow activist get busted in Pakistan
Pakistan sees red over Code Pink activists' antics
Pakistani authorities yesterday ordered the deportation of the leader of the feminist U.S. antiwar group Code Pink, who was in Lahore to join protests against the emergency rule imposed by President Pervez Musharraf, according to a spokeswoman for the group. Medea Benjamin, a co-founder of the group, said she was arrested at a student demonstration by agents of the Pakistan Inter-Services Intelligence and detained for about four hours before being released with orders to leave the country this morning. "I'm OK. A little shaken up," Ms. Benjamin told The Washington Times by telephone from her hotel in Lahore. "They mistreated us."


Golly. Wotta surprise. That's never happened before, has it?

Ms. Benjamin said she feared for her life as the agents held her at gunpoint in a car speeding through the city to the police station. "I thought I was going to die in the car," she said. "They totally terrorized us."

Pakistani authorities also detained and then ordered the deportation of Tighe Barry, a longtime Code Pink activist who was participating in the students' rally outside the Lahore Press Club. "It's a sad state of affairs when the Pakistani government, a government that is trying to portray itself to the West as democratic, tries to harass and deport U.S. human rights activists," Ms. Benjamin said at the press club before her arrest. "If they do this to us, who have the protection of being U.S. citizens, imagine what they do to their own citizens."

Code Pink activists are arrested regularly in the U.S. for disrupting congressional hearings on the war, targeting Democrats and Republicans alike with protests. A Code Pink activist was arrested in October after rushing up to Secretary of State Condoleezza Rice, wrapping her arms around Miss Rice and screaming "war criminal" as she displayed her red-painted hands.

Ms. Benjamin and Mr. Barry have been in Pakistan since Nov. 25 to support opponents of the emergency rule, including lawyers, judges and students. Earlier, they conducted a 24-hour vigil outside the home of lawyer Aitzaz Ahsan, who is under house arrest.

Ms. Benjamin said her ordeal in Pakistan had not changed her view of the protest she leads in the United States. Rather, she said, she was inspired by the struggle against emergency rule imposed Nov. 3 by Mr. Musharraf. "We'll probably be doing a protest at the Pakistan Embassy as soon as we get back to D.C.," Ms. Benjamin said. Ms. Benjamin and Mr. Barry plan to fly back to Washington today.

This article starring:
Aitzaz Ahsan
Code Pink
Medea Benjamin
Tighe Barry
Posted by: Delphi || 12/05/2007 13:16 || Comments || Link || E-Mail|| [6533 views] Top|| File under:
Jamaat says 'final no' to elections
The Jamaat-e-Islami (JI) on Tuesday left nothing to doubt to boycott the January 8 general elections, asking party nominees for the national and provincial assemblies to withdraw their candidature on December 15, the final date for withdrawal of nomination papers, party's central chief announced. "We will not contest the elections in a situation where Martial Law is imposed, the Constitution is in abeyance, Provisional Constitution Order (PCO) is in place, judges are removed and media is gagged," said Qazi Hussain Ahmad while addressing a news conference hours after Maulana Fazlur Rehman announced participation in the elections.

Qazi made the announcement after chairing a meeting of provincial general body or Majlis-e-Amila of his party here. The two leaders, who are partners in the six-party alliance, during separate news conferences here, said the alliance would stay intact. They claimed a majority of the MMA component parties were with them when asked by journalists what was the reaction of the remaining four parties of the religious alliance to their decision of participation or boycott.

This article starring:
MAULANA FAZLUR REHMAN
Jamaat-e-Ulema Islami
QAZI HUSEIN AHMED
Jamaat-e-Islami
Jamaat-e-Islami
Posted by: Fred || 12/05/2007 00:00 || Comments || Link || E-Mail|| [6476 views] Top|| File under: Jamaat-e-Islami
Militants' threats shut video shops to give way to 'Islamic business'
Two men were seen busy putting up a white-coloured banner with announcements in blue, green and red to mark an end to the "business of movies" on Tuesday and the start of "Islamic" business in Fawad Plaza on main University Road. "New businesses, God willing, will soon be inaugurated," the banner read at a former digital versatile disc (DVD) shop that had closed a few months ago, as threatening messages were taking heavy psychological toll on local residents. Several businesses of audio and video compact discs have been shut down following a campaign by the sleeping cells of Al Qaeda-linked militants.

Owner of the shop confirmed the shutting down of his business. "I do not want the neighbouring shopkeepers to get hurt because of my business." He was the second businessman to have decided to close the business in the same market. V-den, another decades-old shop with a huge collection of movies, was the first to pull curtains on the CD business. There have been several bomb attacks on CD shops across NWFP and the main market of CD business in Nishtar Abad in Peshawar has recently experienced the explosion that killed one person.

V-den, centre of English, Indian, Pakistani old and new movies, was launched some 22 years ago when movie-lovers were less in number, but the V-den changed local residents' taste by attracting them to classical movies. "We have shut down the business after threats," Rafique Khattak of V-den told Daily Times. The collection of movies is all set to vanish that took more than two decades to make, he added.
Continued on Page 49
Posted by: Fred || 12/05/2007 00:00 || Comments || Link || E-Mail|| [6465 views] Top|| File under: Taliban
Uneasy in paradise
"CONGRATULATIONS," said the voice on the crackling phone line from Lahore, "your sons have become martyrs for the faith in Kashmir." Ever since that January 27 call, the families of teenagers Mohammed Faseehu of Dhanbidhoo Island in Laam atoll and Shifahu Abdul Wahid of Dhiffushi Island in Kaaf atoll have been engaged in a desperate search for their children. Despite petitioning both the Maldives government and the Pakistan High Commission in Male, both families have so far drawn a blank. Of Mohamed Niaz, the Lahore-based seminary student from the Maldives who called with news of the teenagers' death, there is no trace.

But after the September 29 Sultan Park bombing in Male, the first-ever Islamist terror strike in the Maldives, intelligence services across the world – those of India, the United States and the United Kingdom among them – have developed a new interest in the missing men. Investigators have found that the terror cell that carried out the attack had plans to execute more violent attacks in the Maldives and had a network of regional linkages supporting their project.

A rising tide of violent Islamism, the Sultan Park bombing has made clear, has begun to surge over the Maldives. Dozens of local men who fought with jehadi groups across the region have brought their wars home. Faseehu and Wahid travelled to Pakistan in March 2005 to study at a seminary in Karachi. Soon, they moved to the Jamia Salafia Islamia at Faisalabad – a seminary whose alumni include several Al Qaeda and Lashkar-e-Taiba leaders. It is a leading supplier of Salafi-sect neoconservatism to the Maldives. It now supplies terrorism too.
Continued on Page 49

This article starring:
ABDUL LATHIF IBRAHIM
Lashkar-e-Taiba
ABDUL MALIK
Lashkar-e-Taiba
ABU ANAS
ABU ANAS
Lashkar-e-Taiba
ABU ISA
Jamaat Ahl-e-Hadith
Ahmad Shah
AISHATH RAUSHAN
Lashkar-e-Taiba
ALI JALIL
Lashkar-e-Taiba
Ali Rameez
ALI RASHID
Lashkar-e-Taiba
ALI SHAMIM
Lashkar-e-Taiba
ALI SHARIF
Jamaat Ahl-e-Hadith
ALI SHARIF
Lashkar-e-Taiba
FATIMAH NASRIN
Lashkar-e-Taiba
FEROZE DESHMUKH
Lashkar-e-Taiba
Fiyes magazine reporter Ahmed Abdulla
IBRAHIM ASIF
Lashkar-e-Taiba
IBRAHIM FAUZI
al-Qaeda
Ibrahim Rameez
Ibrahim Shameem
Jamia Salafia Islamia at Faisalabad
journalist Ahmed Nazim Sattar
KAFIL AHMED
Lashkar-e-Taiba
Maldives Home Minister Abdullah Kamaludeen
MAULANA MASUD AZHAR
Jaish-e-Mohammad
MOHAMAD MAZID
Jamaat Ahl-e-Hadith
MOHAMAD SALIM
Lashkar-e-Taiba
MOHAMED FASIHU
Lashkar-e-Taiba
Mohamed Halim
MOHAMED IBRAHIM SHEIKH
Lashkar-e-Taiba
MOHAMED MAZID
Lashkar-e-Taiba
MOHAMED NIAZ
Lashkar-e-Taiba
MUSA INAS
Jamaat Ahl-e-Hadith
President Maumoon Abdul Gayoom
SAID AHMED
Jamaat Ahl-e-Hadith
SHEIKH IBRAHIM FARID
Lashkar-e-Taiba
SHIFAHU ABDUL WAHID
Lashkar-e-Taiba
ZAKIR NAIK
Jamaat Ahl-e-Hadith
Jaish-e-Mohammad
Jamaat Ahl-e-Hadith
Lashkar-e-Taiba
Posted by: Fred || 12/05/2007 00:00 || Comments || Link || E-Mail|| [6466 views] Top|| File under: Global Jihad
Iraq
Religeon of Peace - "Death to women without a headscarf"
BASRA, Iraq (Reuters) - Women in Iraq's southern city of Basra are living in fear. More than 40 have been killed and their bodies dumped in the streets in the past five months for behavior deemed un-Islamic, the city's police chief says.

A warning scrawled in red on a wall threatens any woman who wears makeup or appears in public without an Islamic headscarf with dire punishment. "Whoever disobeys will be punished. God is our witness that we have conveyed this message," it says.

Women in the Shi'ite city are convinced hardline Islamic militants are behind the killings and say they fear going out without a headscarf. "Some women were killed with their children," Basra police chief, Major-General Abdul-Jalil Khalaf, told Reuters. "One with a six-year-old child, another with an 11-year-old." Khalaf, who was sent to Iraq's second-largest city in June with a mandate to get tough on criminals, said he did not know who the perpetrators were but vowed to catch them.

Rita Anwar, a 27-year-old Christian, said she was thinking of leaving Basra, or even Iraq, altogether. "You would not believe that I also wear the headscarf sometimes. It is terrifying to read this graffiti in red threatening murder," she said.

During the long rule of Saddam Hussein, who suppressed Islamists, Iraqi women in urban areas enjoyed some of the most casual dress codes in the Middle East. Conservative Islamist influences have spread since the U.S.-led invasion removed Saddam in 2003. This has led to stricter interpretations of Islam in many parts of Iraq.

Police in Basra showed Reuters pictures of women whose bodies were found with notes attached, accusing them of adultery and other "honor crimes." One photo was of Hayat Jassem, 45, found dead with two gunshot wounds in the stomach. Another was of an unidentified woman in her 30s who was found dead and blindfolded. "The relatives of those killed never report these crimes because they fear scandals or because they fear the threats of those killers," said Khalaf, sitting behind a desk against a backdrop of two large Iraqi flags.

STATE OF FEAR

A group of tribal Shi'ite leaders told Reuters in October that Shi'ite Islamist political parties were imposing strict Islamic rules in southern provinces and using their armed followers to create a state of fear. The sheikhs, who spoke on condition of anonymity, said the conservative attitudes meant that only religious music was now allowed to be played in public places and dancing was forbidden, as was drinking alcohol.

Basra itself has witnessed a turf war between rival Shi'ite groups, including supporters of cleric Moqtada al-Sadr and his Mehdi Army militia, the powerful Supreme Islamic Iraqi Council, and the smaller Fadhila party which controls the governorate. Hareth al-Athari, an official from Sadr's political movement in Basra, said the movement opposed killing women for wearing un-Islamic attire. "This is a hideous crime," said the bearded cleric, wearing a black turban and black robe. He said the role of his movement's members was to educate people through written statements or face-to-face talks.

However, several women interviewed by Reuters said Islamic militants -- they did not say who -- were intimidating them, forcing them to cover their hair and bodies. "A party official who is also a university student came to me and said female students should not attend exams without wearing the headscarves," said one student, who asked not to be identified for fear of reprisals. "He told me 'God willing there won't be any girl left in the university without wearing a headscarf'."

Khalaf, who has won praise from coalition forces for his efforts to clean up Basra, said investigations were still under way to find those behind the killing of women in the city. He said assassinations aimed against other groups, such as university professors, had dropped. "Only a few professors (have been killed). But I do not accept even if it was just one," he said.

Asked who could be behind the killing of women, Athari said: "We cannot accuse anybody. But I can say that these gangs are linked to CIA international intelligence agencies." "Or they are linked to movements that want to accuse the Sadrist trend of this," he said.


Posted by: GolfBravoUSMC || 12/05/2007 10:42 || Comments || Link || E-Mail|| [6463 views] Top|| File under:
Iraq agrees to seek final UN extension for troops
BAGHDAD - Iraq's cabinet agreed on Tuesday to seek a final one-year extension of the UN Security Council mandate covering U.S.-led foreign troops in the country, government spokesman Ali Al Dabbagh said. The UN mandate allows coalition forces to conduct a wide range of military operations in Iraq. The current one-year mandate expires at the end of 2007 and Iraqi officials have said they would only seek an extension for one more year. 'The cabinet has just agreed on extending the UN mandate covering multi-national forces in Iraq. This will be the final extension,' Dabbagh said.

When the UN mandate ends, bilateral agreements will govern U.S.-Iraqi relations, officials have said. The White House has said the two sides will start formal negotiations early next year about the future relationship of the two countries, including the size and role of American forces to remain in Iraq. The talks aim to conclude in July.

Iraqi Prime Minister Nuri Al Maliki has stressed the importance of ending the UN mandate for coalition forces in Iraq. 'This is a goal pursued by all Iraqis who love their homeland and love it to be normal again without all the consequences it endured because of the policies and adventures of the previous (Saddam Hussein) regime,' he said in a speech late last month.

This article starring:
government spokesman Ali Al Dabbagh
Posted by: Steve White || 12/05/2007 00:00 || Comments || Link || E-Mail|| [6464 views] Top|| File under: Iraqi Insurgency
Iraq to hire 12,000 Sunni militia guards
The Iraqi government announced on Monday it would put 12,000 neighbourhood guards on its payroll, a move welcomed by US forces promoting a programme of raising mainly Sunni Arab "concerned local citizen" militia. The order means that armed, predominantly Sunni Arab men will be paid by the Shiite-led government, often in communities that were until recently violent flashpoints of an insurgency.

The Iraqi government has been seen as lukewarm toward the US-backed militia programme, under which 60,000 men, mainly in Sunni Arab areas, have been given ID cards and permitted to carry guns and man checkpoints. Washington says the programme is one of the main tactics that has led to a dramatic reduction in violence across Iraq over the last several months, but many Shiites have expressed fears that it has created dangerous, unaccountable militia. The US military refers to the patrol members as "concerned local citizens" or "CLCs". The vast majority are Sunni Arabs, although some units are Shiite and some are mixed.


Now let's get jobs for the other 48,000 men in recognition for their service. They can do reconstruction, local security, etc., just keep them on a payroll and keep them out of trouble for the next year or two. Ditto for Shi'a men in the same jobs right now.
Posted by: Fred || 12/05/2007 00:00 || Comments || Link || E-Mail|| [6468 views] Top|| File under: Iraqi Insurgency
Israel-Palestine-Jordan
Hamas denies Israeli reports of Shalit's captors agreeing to Red Cross visit
Ma'an – An Al-Qassam Brigades spokesperson on Tuesday denied news reports that a team from the International Red Cross is to be allowed to visit captured Israeli soldier Gilad Shalit. Abu Ubayda told Ma'an that "Shalit's captors do not intend to let anybody visit him or deliver a message from or to him."

He described the news reports as suspicious as they came from Israeli sources. He also said that negotiations over Shalit had been suspended as the Israelis had rejected offers for a deal. The Palestinian factions, detaining Shalit are maintaining the same stipulations as before, he added.

Israeli military radio claimed on Tuesday that the Red Cross representative in the Gaza Strip had said that Shalit's captors had expressed a readiness to meet with Red Cross representatives and allow them to deliver a message from him to his family. Meanwhile, Israeli security services were dubious about the news stories, admitting that negotiations over that case will take long time.

Nobody's brought up Hamas' lack of adherence to any sort of legal norms -- starting with kidnapping the guy in the first place, through refusing to allow Red Cross/Crescent access. That's no doubt an oversight and the critiques should start pouring in any moment now.



This article starring:
ABU UBAIDA
Hamas
Gilad Shalit
International Red Cross
Posted by: Fred || 12/05/2007 00:00 || Comments || Link || E-Mail|| [6463 views] Top|| File under: Hamas
60 wounded Palestinians demand passage through Rafah crossing
Ma'an – Sixty Palestinians, seriously wounded during the recent Israeli attacks and targeted assassinations in the Gaza Strip, gathered near the Rafah crossing on Tuesday, demanding to be allowed to cross into Egypt for medical treatment.



The sixty people intend to wait at the Rafah crossing until they are allowed to enter Egypt, even if they die in the process.

The sixty were selected by a medical committee, who chose the most urgent cases. Some of the injured are in danger of losing limbs if they do not receive immediate treatment. The sixty people intend to wait at the Rafah crossing until they are allowed to enter Egypt, even if they die in the process, according to Abdul-Majid Al-Alul, the director of the charity As-Salamah. The Egyptian authorities on Monday allowed the passage of the second group of 1,200 Hajj pilgrims heading for Mecca, through the Rafah crossing.

This article starring:
ABDUL MAJID AL ALUL
As-Salamah
As-Salamah
Posted by: Fred || 12/05/2007 00:00 || Comments || Link || E-Mail|| [6489 views] Top|| File under: Hamas
Gas stations close as Israel continues Gaza Strip fuel cuts
Ma'an – Gas stations in the Gaza Strip have shut down and most cars are off the road as Israel continues its reduction of vital fuel supplies on Tuesday.

The deputy chairperson of the federation of Gaza's oil and fuel companies, Mahmoud Al-Khizindar, said that the Palestinian General Oil Corporation has just 16,000 liters of fuel remaining.

The Gaza Strip is completely dependent on fuel imports. Normally, hundreds of thousands of liters of fuel pass through the Israeli-controlled Nahal Oz checkpoint each day.

Since June, Israel has reduced deliveries to a trickle. The Israeli High Court upheld the fuel cuts in a ruling on Friday, defeating a petition by Israeli and Palestinian human rights groups, who argue that the cuts constitute collective punishment. Al-Khizindar said that only 30% of the gas needed by Gazan households for cooking and other uses is available.
Posted by: Fred || 12/05/2007 00:00 || Comments || Link || E-Mail|| [6469 views] Top|| File under: Hamas
Sri Lanka
Innocent Tamils caught by Lankan police, freed
COLOMBO, Sri Lanka - Facing a groundswell of criticism, Sri Lankan authorities have released most of the minority Tamils detained in recent days in a security crackdown following two deadly bombings, a Cabinet minister said Tuesday.

Ethnic Tamil politicians and human rights groups have accused government forces in Colombo and its suburbs of indiscriminately arresting more than 2,000 Tamil civilians after last Wednesday's attacks, which killed 20 people and were blamed on the Tamil Tiger rebels.

After meeting Monday with the relatives of some of those detained, President Mahinda Rajapaksa ordered police to release all those being held who were not charged with a crime, according to the president's office. The government released all but 202 of the 2,554 people detained in the security sweep by Tuesday afternoon, according to Cabinet minister Jeyaraj Fernandopulle.

About half those remaining in custody would be released once they showed identification, while the other half were suspected of involvement in terror activities, he said. This is not an action taken against a minority. This is about security and the government safeguarding people in the town,' Fernandopulle said.
Posted by: Steve White || 12/05/2007 00:00 || Comments || Link || E-Mail|| [6464 views] Top|| File under:
JPost: 'US [NIE] report should not deter world'
The threat of Iran obtaining nuclear weapons must not be underestimated, was the message government officials sent out on Tuesday after the release of a US intelligence report claiming that Teheran halted its nuclear weapons program in 2003 but was continuing to enrich uranium.

Defense Minister Ehud Barak said that he was familiar with the report that had been shown to him by US Secretary of Defense Robert Gates during the Annapolis peace summit last week.

"I am familiar with the American intelligence assessment," Barak said following a meeting with Hungarian Chief of Staff Gen. Andras Havril. "Nevertheless, I say again that Iran is today a central threat on the world and the State of Israel."
Continued on Page 49
Posted by: gorb || 12/05/2007 04:04 || Comments || Link || E-Mail|| [6467 views] Top|| File under: Govt of Iran
Hizbullah's Mohammed Raad: No to a Constitutional Amendment by Saniora Government
The head of Hizbullah's parliamentary bloc MP Mohammed Raad said Wednesday Prime Minister Fouad Saniora's majority government does not have the authority to propose a constitutional amendment allowing the election of Army Commander Gen. Michel Suleiman president.


Therefore there's no way Suleiman can become president. There's no way the current crisis can be ended. Nothing can be changed.

Noting that he is voicing "a viewpoint that remains personal," Raad told Naharnet:

"I believe a constitutional amendment in parliament is possible after resignation of Fouad Saniora from the government which is neither constitutional nor legitimate. Parliament cannot meet with a non-constitutional government."

"To me, at the personal level, I believe a constitutional amendment in parliament is possible after resignation of Fouad Saniora from the government which is neither constitutional nor legitimate. Parliament cannot meet with a non-constitutional government. I am not making a proposal, but expressing a view point that remains personal." However, Raad stressed that "we will not block any consensus possibility if the intro to it is a constitutional amendment, provided that all opposition factions have agreed on it."

In answering a question as to whether the Hizbullah parliamentary bloc will attend a session to amend the constitution, Raad said: "We believe that any constitutional amendment will be fabrication based on tacit approval by both the pro-government factions and the opposition due to an extraordinary and very important matter. This issue should be discussed in detail by the opposition."


That sentence was absolute mush. There's no meaning to it whatsoever, much less a clear meaning.

What would your stand be if amending the constitution to elect Gen. Suleiman is the only salvation solution? Raad was asked. He replied: "In fact, this issue needs to be judged to realize its seriousness in the candidate-proposing formula, and to know if the other side considers it the salvation solution."
Continued on Page 49

This article starring:
former President Emile Lahoud
Fouad Saniora
Free Patriotic Movement leader Michel Aoun
Michel Suleiman
MOHAMED RAAD
Hezbollah
Parliament Speaker Nabih Berri
Posted by: Fred || 12/05/2007 00:00 || Comments || Link || E-Mail|| [6467 views] Top|| File under: Hezbollah
French FM on his way to Lebanon to seal presidency deal
Lebanese leaders were approaching agreement on Tuesday on a deal to elect the army chief as president, with France's foreign minister expected in Beirut to help seal it. Rival Lebanese leaders have all come out in support of General Michel Suleiman to take the presidency, vacant since November 23, when the term of pro-Syrian Emile Lahoud ended.

While consensus on one name has finally emerged, the anti-Syrian governing coalition and the Hezbollah-led opposition, backed by Syria, have yet to work out all the details.

Parliament has been convened for Friday, but the vote will only go ahead then if the deal is sealed. A senior political source said the vote might still have to be delayed for a few more days. "After agreement on General Michel Suleiman, (French Foreign Minister Bernard) Kouchner is due in Beirut to complete the mission," the source said.
Posted by: Fred || 12/05/2007 00:00 || Comments || Link || E-Mail|| [6463 views] Top|| File under: Hezbollah
Who's in the News
40
[untagged]
7
Taliban
6
Hamas
3
al-Qaeda in Iraq
2
Hezbollah
2
Iraqi Insurgency
1
Global Jihad
1
al-Qaeda in North Africa
1
TNSM
1
Jamaat-e-Islami
1
Mahdi Army
1
al-Qaeda
1
Thai Insurgency
1
Govt of Iran
Bookmark
E-Mail Me
The Classics
The O Club
Rantburg Store
The Bloids
The Never-ending Story
Thugburg
Gulf War I
The Way We Were
Bio
Merry-Go-Blog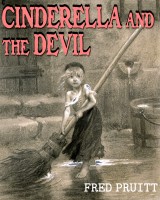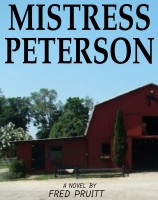 On Sale now!


A multi-volume chronology and reference guide set detailing three years of the Mexican Drug War between 2010 and 2012.

Rantburg.com and borderlandbeat.com correspondent and author Chris Covert presents his first non-fiction work detailing the drug and gang related violence in Mexico.

Chris gives us Mexican press dispatches of drug and gang war violence over three years, presented in a multi volume set intended to chronicle the death, violence and mayhem which has dominated Mexico for six years.
Click here for more information


Meet the Mods
In no particular order...


Steve White
Seafarious
Pappy
lotp
Scooter McGruder
john frum
tu3031
badanov
sherry
ryuge
GolfBravoUSMC
Bright Pebbles
trailing wife
Gloria
Fred
Besoeker
Glenmore
Frank G
3dc
Skidmark
Alaska Paul



Better than the average link...



Rantburg was assembled from recycled algorithms in the United States of America. No trees were destroyed in the production of this weblog. We did hurt some, though. Sorry.
3.236.52.68

Help keep the Burg running! Paypal: