Afghanistan
German officer" Afghani withdrawal would be 'catastrophic'
Withdrawing German troops from the US-led Operation Enduring Freedom (OEF) in Afghanistan would be "a catastrophic decision," Germany's most senior military officer has said in an interview to be broadcast Saturday.

Bundeswehr Inspector General Wolfgang Schneiderhahn said the participation of some 100 German special force troops alongside US forces combatting the Taliban was an expression of Germany's solidarity with its allies. A decision to withdraw the German special forces, even if they were were not actually deployed at present, "would send a political signal that I would like to warn against," Schneiderhahn said.

Up to 3,900 German military personnel are deployed to OEF, around half of them to a naval presence off the Horn of Africa.

The German contribution to OEF comes up for renewal by parliament in November, with the commitment to Afghanistan particularly controversial.

Two other German deployments to Afghanistan are up for renewal in the autumn. Up to 3,000 German troops are deployed on a reconstruction mission to the north of the country under the International Security Assistance Force (ISAF), and six reconnaissance jets with sophisticated cameras are in Afghanistan to assist in operations against the Taliban.
Posted by: lotp || 08/11/2007 00:00 || Comments || Link || E-Mail|| [293 views] Top|| File under:
Calls to oust NATO forces echo at Kabul jirga
A council of Pakistani and Afghan tribal leaders debating ways to end Al Qaeda-backed terrorism in the region heard calls on Friday for Western forces to be thrown out of Afghanistan in favour of Islamic troops, AFP reported.


Pakistani tribal elder and former MP, Malik Fazel Manaan Mohmand, said the presence of NATO and US-led forces in Afghanistan was a major cause of insecurity. "Pakistan had helped Afghanistan battle the invading Soviets in a jihad, but Kabul had now brought in a new foreign force," he said. "How can I accept that yesterday jihad against the Russians was a must, and today this is not a jihad?" he asked.


Could have something to do with the fact that we're not Russers, that we didn't impose our type of government on the Afghans, that the guys who actually fought and died throwing the Russers out had their accomplishment stolen from them by the Talibs, who'd spent the war years warm and dry in Pakistain.

"There is no need for the NATO forces. Bring Islamic countries' troops," said Mohmand.


"Like... ummm... Pakistain's."

Iqbal Khattak adds: Pakistan's State Minister for Education Anisa Zeb Tahirkheli lashed out at the Afghans by reminding them that Kabul had voted against Pakistan's entry to the UN in 1947.


That was 60 years and five or six Afghan regimes ago. Prob'ly twice that many Pak regimes.

"But even then we helped Afghanistan," a charged Anisa told the delegates in Urdu. She said that "invisible forces" did not want the relations between the two countries to normalise. She, however, did not identify the "invisible forces".


RAW? CIA? MI6? MI5? MI4? U.N.C.L.E.? Zionists? Djinns? Efrits? Homonculi? Succubi? The Invisible Man? Abbott and Costello? Adele Jergens?

Sources told Daily Times that the Afghan authorities tried on Thursday night to remove irritation among the Pakistani delegates and officials when the Afghan delegates indulged in blame-game. Ms Barakzai said there was a need to "heal the wounds" and "open doors for dialogue" since women and children were the most affected in the conflict. She urged the jirga delegates to demand for the release for Korean women taken hostage by the Taliban.

Anisa asked why the Hamid Karzai government was opposing Islamabad's efforts to put a new border security management in place to stem illegal cross-border movement.

AP adds: The delegates from the two countries divided into five committees to talk about investigating terrorist groups, intelligence sharing and drugs, said Alimi Balkhi, an Afghan lawmaker who headed one of the working groups.
Posted by: Fred || 08/11/2007 00:00 || Comments || Link || E-Mail|| [452 views] Top|| File under: Taliban
Mujaddadi loses prayer lead
Pakistani delegates stopped former Afghan president Sibghatullah Mujaddadi from leading Friday prayers after his "political speech" during the sermon, an elder said on Friday.


Mojadeddi is the rather nice old man the warlords -- the guys who actually fought the Soviets -- settled on as president. Significantly, he's a Sufi.

Those present during the sermon quoted Mujaddadi as saying that "terrorism taking place in Afghanistan originates from Pakistan".


The fact that he's a nice old man doesn't make him stoopid. Or blind.

"We all condemned his political speech ... which one is not supposed to do at a place of worship," Malik Syed Rehman from Khyber Agency said. Former Mujahideen leader Abdur Rab Rasool Sayyaf led the prayer instead.


Also significantly, Rasool Sayyaf is the Soddies' man on the spot, leader of the Wahabbi faction within Afghanistan.
Posted by: Fred || 08/11/2007 00:00 || Comments || Link || E-Mail|| [300 views] Top|| File under: Taliban
Home Front: WoT
War Czar: US should consider a draft
Frequent tours for U.S. forces in Iraq and Afghanistan have stressed the all-volunteer force and made it worth considering a return to a military draft, President Bush's new war adviser said Friday. "I think it makes sense to certainly consider it," Army Lt. Gen. Douglas Lute said in an interview with National Public Radio's All Things Considered. "And I can tell you, this has always been an option on the table. But ultimately, this is a policy matter between meeting the demands for the nation's security by one means or another," Lute added in his first interview since he was confirmed by the Senate in June.

President Nixon abolished the draft in 1973. Restoring it, Lute said, would be a "major policy shift" and Bush has made it clear that he doesn't think it's necessary.

The repeated deployments affect not only the troops but their families, who can influence whether a service member decides to stay in the military, Lute said. "There's both a personal dimension of this, where this kind of stress plays out across dinner tables and in living room conversations within these families," he said. "And ultimately, the health of the all- volunteer force is going to rest on those sorts of personal family decisions."

The military conducted a draft during the Civil War and both world wars and between 1948 and 1973. The Selective Service System, re- established in 1980, maintains a registry of 18-year-old men. Rep. Charles Rangel, (D-Al Queda) has called for reinstating the draft as a way to end the Iraq war.

Bush picked Lute in mid-May as a deputy national security adviser with responsibility for ensuring efforts in Iraq and Afghanistan are coordinated with policymakers in Washington. Lute, an active-duty general, was chosen after several retired generals turned down the job.


The US should consider a February Revolution to depose the czar. I can argue that if you need a draft, you shouldn't be fighting. We have plenty of volunteers, and it we took in more, we could rotate units out more often.
Posted by: Gary and the Samoyeds || 08/11/2007 11:41 || Comments || Link || E-Mail|| [401 views] Top|| File under:
High court denies prisoner's efforts to stay at Guantanamo
I take it he's not a member of the Gitmo Poets Society...


WASHINGTON (CNN) -- The Supreme Court refused to block the pending transfer of an accused terrorist held by the U.S. military, despite his fears of being tortured if he is sent back to his home country of Algeria.


Tough darts, Ahmed. Get on the bus...


Ahmed Belbacha has been incarcerated at the U.S. military prison in Guantanamo Bay, Cuba, for five years. He has tried to keep himself detained because he said he fears being tortured by the Algerian government if he goes home.
But..I thought...this is very confusing.
The justices, in a one-sentence order, denied his emergency request for a stay to any pending release.
Dear Ahmed,
Screw.
The Justices
Six other Algerians also face release from the Guantanamo prison. The U.S. military has been under pressure to speed the process of evaluating the approximately 360 detainees and freeing those who are not considered dangerous. The Pentagon has said about 80 Guantanamo men are eligible for freedom and has been negotiating with their home countries to accept them. Pentagon and State Department officials have said they would not repatriate any prisoner to countries where they would "likely" be tortured.


Good luck, boys. Don't forget to write when your hands heal up...


There was no immediate reaction from Belbacha's attorney, Zachary Katznelson.
This is, like, really embarrasing. They laugh at me down at the club.
His lawyer said last week that despite the conditions of the prison, his client would prefer to stay if that were his only option. "He said to me, 'My cell is like a grave.' He lives in an all-steel cell. It's about 6 feet by 10 feet; say, the size of someone's bathroom," Katznelson said.


Hmmmmm...sound's "cozy"...


Belbacha said he is not an international terrorist. He said he was an accountant for the Algerian government and said Islamic radicals threatened his life in 1999. He said he fled to Britain to escape the radicals and worked as a waiter.


How would you like that cooked...INFIDEL!


He later traveled to Pakistan to attend a religious school, he said, and was turned over to U.S. forces in 2002 by men seeking bounty money for alleged terrorists.


Ah, yes. "Religious school" in Pakistan. Funny how that always seem to show up in these sob stories.


Belbacha is afraid the stigma of being a U.S. military prisoner would make him a victim of Algerian government interrogation and abuse, his lawyer said. "Now that he's been in Guantanamo, the Algerian government may come after him," Katznelson said.


Too bad ya ain't a Saudi, kid. They'd pick you up at the airport in a limo...


The Algerian Embassy in Washington and the State Department refused earlier requests to discuss the appeal and Belbacha's claims.


Probably too busy planning his Welcome Home party.
Posted by: tu3031 || 08/11/2007 10:40 || Comments || Link || E-Mail|| [398 views] Top|| File under:
Israeli agent testifies in Holy Land Foundation case
Prosecutors and lawyers for a Muslim charity accused of funding terrorists clashed Thursday over whether jurors should see documents that Israeli soldiers seized during raids of Palestinian organizations. An Israeli agent testified about the documents during the trial of five leaders of the Holy Land Foundation for Relief and Development. The agent was not identified, and before he testified the courtroom was cleared of spectators except the families of the defendants. Spectators were allowed in another room to listen to the proceedings.

Prosecutors believe the documents seized by Israeli soldiers will show that the Holy Land leaders knew they were sending millions of dollars to groups controlled by Hamas, which is illegal because the US government calls Hamas a terrorist organization. Defense attorneys tried to cast doubt on the authenticity and significance of the documents, which included pamphlets, brochures and posters that are presumably pro-Hamas. Jurors didn't see the documents because the judge had not ruled by late Thursday on whether to allow them into the case.



Linda Moreno, one of the defense lawyers, asked the Israeli agent whether his soldiers had warrants when they raided Palestinian charities called zakat committees, orphanages and the Palestinian Authority.

In filings before the trial, prosecutors said documents seized from the security offices of the Palestinian Authority contained information on Hamas's funding, including from Holy Land. Defense lawyers suggested that the evidence did not meet the standards for trial in a US court. Linda Moreno, one of the defense lawyers, asked the Israeli agent whether his soldiers had warrants when they raided Palestinian charities called zakat committees, orphanages and the Palestinian Authority. Prosecutors objected, and Federal District Judge A. Joe Fish upheld their protest. "You're not contending that the Fourth Amendment applies outside the United States, are you?" Fish asked Moreno, referring the US Constitution's protection against unreasonable search and seizure. The judge said he did not see the relevance of whether the soldiers had warrants.

The charity officials are charged with aiding a terrorist group, conspiracy, money laundering and tax counts. Prosecutors say Holy Land sent more than $12 million to groups controlled by Hamas under the guise of humanitarian aid from 1995 until the charity was shut down in December 2001.

It is an important case in the Bush administration's anti-terrorism prosecutions, and President George W. Bush personally announced the freezing of Holy Land's assets. The trial's first three weeks have been dominated by the testimony of an FBI agent who described financial records, videos and wiretapped phone conversations that show links between the Holy Land defendants and Hamas officials. Defense lawyers say prosecutors are dragging out events from the late 1980s and early '90s, when it was still legal to have contact with Hamas. Testimony was scheduled to resume Monday.
Posted by: Fred || 08/11/2007 00:00 || Comments || Link || E-Mail|| [316 views] Top|| File under: Hamas
India-Pakistan
Qazi pig-bitin' mad over 'military's silence on US threats'
Jamaat-e-Islami (JI) ameer Qazi Hussain Ahmad has said that the silence of military rulers on the threats against Pakistan's security and Muslim holy places by the US presidential candidates is condemnable.

Military and material weakness does not mean that a country hide the truth required for maintaining an honourable existence, said Qazi in the Friday sermon at Mansoorah Mosque. He said the threats of direct military action in Pakistani territories by the US president and that making military aid conditional to Islamabad's performance in war on terror had exposed the truth of President Pervez Musharraf's claims of being the frontline ally of Washington. He said the military rulers had soaked their hands in the blood of innocent citizens, women and children from tribal areas to Jamia Hafsa to seek Washington's pleasure but the Bush administration had been demanding Musharraf of more to the end where army and people were likely to fight against each other.

The JI leader said it was only because of deviation from Quranic commandments that all the world powers were attacking Muslims. He said in spite of having vital and abundant resources, Muslims were unable to counter the US militarily and materially because of being divided and by having agent rulers with vested interests.

Qazi said Muslim rulers should have courage to speak what was true and right and that they should not remain silent on threats of attacking the holiest Muslim places. He said Muslims could regain their lost power through the observance of the Sunnah of the Holy Prophet (pbuh) and by forging unity among their ranks.
Posted by: Fred || 08/11/2007 00:00 || Comments || Link || E-Mail|| [435 views] Top|| File under: Jamaat-e-Islami
Hafiz urges govt to review foreign policy
Jamaatud Dawa ameer Hafiz Muhammad Saeed on Friday urged the government to revise the country's foreign policy to safeguard Islam and Muslims' interests rather than imposing the state of emergency. Addressing a gathering of thousands of men, women, and children at Al Qadsia Masjid during the Friday sermon, he said Islam was a religion of peace and that it had nothing to do with terrorism. He said Islam had taught to respect the life and property of everyone, even of non-Muslims.

Saeed said things had taken a dangerous turn due to rulers' irresponsible policies. He said pressure on the government was increasing everyday with the introduction of new allegations and conditions. He said the government had been asked to role back the nuclear programme, the asked to handover Dr Abdul Qadeer Khan, then it had been said that Osama bin Laden was hiding in Pakistan. He said the danger posed by the foreign forces could not be countered by adopting weak policies. He said the country faced more internal threats than the external threats. He also said Islam was a complete code of life and that it should not be confined to mosque.
Posted by: Fred || 08/11/2007 00:00 || Comments || Link || E-Mail|| [297 views] Top|| File under: Lashkar e-Taiba
Anti-polio drive extended to cover tribal areas
The Health Ministry has extended its polio inoculation drive to ensure it reaches children in volatile tribal areas where some vaccination teams have been attacked, the ministry officials said on Friday. The campaign, launched nationwide on Tuesday in cooperation with the World Health Organisation, has been extended to five days, they said. Vaccination teams focused on border regions near Afghanistan, where ease of movement between the two countries is seen as especially problematic in curtailing the spread of the crippling disease. "The campaign went very well in the border regions, including Bajaur, South Waziristan, Mohmand and Khyber," Health Ministry official Mazhar Nisar Sheikh told AFP.

Earlier this week, armed men briefly abducted a group of health workers in the Bajaur area as they attempted to administer polio drops to local children. Eleven health workers were held for four hours as their captors smashed vaccination kits after hearing rumours that the drive was a "US plot" to sterilise Muslim children.

Sheikh said no more incidents had been reported. But he said vaccination teams had not been able to reach all areas of "volatile" North Waziristan because of the poor security situation in the area. A health official in charge of a polio inoculation campaign was killed in Bajaur area in a bomb blast in February.

Health officials had been trying to dispel rumours ? sometimes spread by radio stations or from the loudspeakers of mosques ? that the polio campaign was a Western conspiracy to reduce Muslim populations. "We are confident of achieving our target to vaccinate 32 million children at the end of the five-day campaign," Sheikh said.

This is the second polio vaccination campaign in the last seven months. The government plans to launch two more nationwide drives in October and December. Pakistan stands with neighbouring Afghanistan, India and Nigeria as one of four countries where polio is endemic. The number of annual infections in Pakistan was 20,000 to 30,000 in the early 1990s before the inoculation drive, known as the Expanded Programme on Immunisation, was launched in 1994. Eleven cases have been detected in Pakistan this year, a WHO official said, with the government aiming to eradicate the disease by 2010. Worldwide cases in 2006 totaled 1,998, according to WHO figures.
Posted by: Fred || 08/11/2007 00:00 || Comments || Link || E-Mail|| [307 views] Top|| File under: TNSM
Musharraf accepts Karzai's request
Afghan President Hamid Karzai telephoned President General Pervez Musharraf on Friday evening and invited him to attend the closing session of the Pak-Afghan peace jirga. President Karzai said that President Musharraf's personal participation would be a source of support and encouragement for the jirga, a foreign office statement said. According to the statement, President Musharraf "agreed in principle" to address the closing session of the jirga in Kabul.
Posted by: Fred || 08/11/2007 00:00 || Comments || Link || E-Mail|| [287 views] Top|| File under: Taliban
Pakistan to follow jirga decisions
Rustam Shah Mohmand, Pakistan's spokesman for the executive committee of the Afghanistan-Pakistan peace jirga, said on Friday Pakistan was committed to implementing the final decisions of the jirga. Mohmand told reporters that Pakistani agencies "will not be allowed to obstruct the implementations and the Pakistani government will ensure that the jirga's decisions are implemented in letter and spirit". Mohmand said this first people-to-people contact would help the jirga deliver.
Posted by: Fred || 08/11/2007 00:00 || Comments || Link || E-Mail|| [308 views] Top|| File under: Taliban
Israel-Palestine-Jordan
'Abbas is willing to negotiate and truly seeks peace'
"[Palestinian Authority Chairman] Mahmoud Abbas is a man of peace. He is a liberal willing to negotiate, unlike [former PA chairman Yasser] Arafat, who wanted to enact a totalitarian regime based on nepotism," Democratic Front for the Liberation of Palestine (DFLP) leader Nayef Hawatmeh told Channel One in an interview aired Friday evening.

Hawatmeh, who currently resides in Syria and has never lived in the West Bank, wishes to join Abbas in Ramallah to strengthen the Palestinian government against Hamas. A Greek orthodox Christian with marxist leanings, Hawatmeh was a close ally of Arafat and was also the brain behind the lethal Ma'alot terror attack.

On May 15th, 1974 a unit sent by Hawatmeh overtook a school in Ma'alot, leaving in its wake 22 dead, including three of the same family and an additional 68 wounded. When asked about the event, Hawatmeh stopped short of expressing regret, but said that "the action is part of history and one day both sides would have to be accountable for the events of the past."

Recently Hawatmeh cancelled an Israeli offer to visit the West Bank. "The offer should be taken in the context it was made. What the Olmert government offered me is to come for only two weeks without freedom of movement. I want to come permanently, and have freedom of movement including the freedom to go abroad."

When asked by analyst Oded Granot if he was not trying to implement the "right of return" before the signing of any binding agreements, Hawatmeh elaborated: "We are not talking only about the of leaders and [Palestinian] seniors whose job is to find solutions to the conflict. Both sides have lost 30 years during which they could have reached an agreement."

Hawatmeh, however, was skeptic whether the Israeli society and the current government were really interested in making peace. "Olmert's government has stated many times it seeks peace, but we still cannot see signs of this on the ground - in polls, about 70 percent of Israelis say they want peace, but an overwhelming majority also says it would vote for parties from the extreme right-wing. The right-wing parties will not bring peace, so how could this work?" Hawatmeh asked. "Precisely what kind of peace do you desire, I ask all of Israeli society," he added.



"There's a great difference between the DFLP and Hamas. Hamas is a totalitarian, anti-pluralistic organization."

The DFLP leader's stance on Hamas is uncompromising: "There's a great difference between the DFLP and Hamas. Hamas is a totalitarian, anti-pluralistic organization. Their idea of a ten-year long Hudna (ceasefire) that would be renewed every decade is not feasible."

Hawatmeh referred to Hamas's June takeover of Gaza as a "tragic turn of events." When asked on the recent change in the Palestinian government's charter, specifically the removal of the word Mukawama (resistance in Arabic, implying, for some, a license to use violence), and its replacement with "civilian struggle," a revision which brought Palestinian Prime Minister Salaam Fayad into some controversy, Hawatmeh said "I do not play word games. Our movement is absolutely against any kind of armed struggle in which civilians might be hurt."

On other topics, Hawatmeh said that Syrian President Bashar Assad was truly seeking peace but that this would only be possible if Israel returned the Golan Heights in their entirety to Syrian hands. Ma'alot survivors vowed to use any means to stop the government from allowing Hawatmeh to return.
Posted by: Fred || 08/11/2007 00:00 || Comments || Link || E-Mail|| [301 views] Top|| File under: DFLP
Abbas snubs Yemeni bid for unity gov't
Fatah and Hamas officials on Thursday welcomed a Yemeni initiative to form a new Palestinian unity government. However, PA Chairman Mahmoud Abbas rejected Yemeni President Ali Abdallah Saleh's proposal, senior Palestinian Authority officials here told The Jerusalem Post. The officials said Saleh phoned Abbas and informed him that Hamas had accepted the initiative and was willing to resume talks with Fatah to resolve the crisis in the PA. Saleh urged Abbas to accept the initiative and to resume talks with Hamas.

Abbas is facing growing pressure from some Arab governments and Fatah leaders to patch up his differences with Hamas and to agree to the formation of a unity government. On Wednesday, Egyptian President Hosni Mubarak also urged Abbas to resume talks with Hamas. Yemen is one of several Arab countries that have been mediating between the parties in recent weeks. Fatah and Hamas officials revealed this week that the two movements were holding secret talks in a bid to end the dispute and form a national unity government. Damascus-based Hamas leader Khaled Mashaal visited Yemen earlier this week for talks with Saleh on ways of resolving the crisis.

The Yemeni initiative calls for the resumption of Hamas-Fatah talks on the basis of the "national unity" agreement that was reached last February in Mecca, Saudi Arabia, and the Cairo accord that was signed in 2005 between all the Palestinian political factions, a top PA official said. The initiative also called for the "reconstruction" of all of the PA security forces so that members of Hamas and other Palestinian groups would be allowed to serve in them, he said. "President Saleh also proposed that an Arab committee be formed to supervise the implementation of the agreements that were reached in Cairo and Mecca," the official added. "But we have turned down the initiative because we insist that Hamas must first end its military coup in the Gaza Strip and apologize for its actions."

Abbas said Thursday he did not rule out the possibility of talking to Hamas. But he reiterated his condition that Hamas first backtrack from its takeover of the Gaza Strip. "When Hamas reverses its actions in the Gaza Strip, we will consider our steps," Abbas told reporters in Amman after meeting with Jordanian Prime Minister Marouf al-Bakhit and Foreign Minister Abdul-Ilah al-Khatib. "We maintain our position that says if Hamas retracts from what it committed in Gaza, then we will see how we handle the situation," he said.

Abbas also denied reports about secret talks between Fatah and Hamas. "There are no mediation efforts," he said. "There is also no dialogue and no one is authorized to conduct such a dialogue."

Although Abbas reportedly turned down the latest initiative, one of his top aides, Ahmed Abdel Rahman, welcomed it, expressing hope that the mediation efforts would succeed. "We welcome all Arab, Palestinian and international efforts and initiatives aimed at ending the military coup in the Gaza Strip," he said. "What happened in the Gaza Strip serves only the interests of Israel and its expansionist schemes."

Abbas met with Mubarak in Cairo on Wednesday, and appealed to him to authorize the construction of a moat that would prevent weapons being smuggled into the Gaza Strip from Egypt via the Philadelphi Corridor. Abbas proposed that the corridor - a land barrier under which terrorist groups dig tunnels to move weapons and ammunition - be turned into a trench and flooded with seawater, which would collapse any tunnels dug beneath it.
Posted by: Fred || 08/11/2007 00:00 || Comments || Link || E-Mail|| [469 views] Top|| File under: Hamas
US Rep: Payment to Hamas a 'slap in the face'
The Palestinian Authority's payment of Hamas salaries on Wednesday - the day PA Prime Minister Salaam Fayad told American congressmen there would be no reconciliation with Hamas - was nothing less than a "slap in the face," said Eric Cantor, a Republican congressman from Virginia. "It was quite an awakening, if not a slap in the face, for our members this morning to wake up and read in your paper that Fayad and the PA have been paying some of the Hamas militias," Cantor, heading a delegation of 19 Republican congressmen, told The Jerusalem Post on Thursday.

Cantor, the only Republican Jewish member of the US House of Representatives, said that Fayad had told the delegation something entirely different 24 hours before the story appeared. "He assured us that there was no attempt at reconciliation with Hamas, that there would be no remarriage with the terrorist organization - those were almost the exact words out of Prime Minister Fayad's mouth," Cantor said.
Posted by: Fred || 08/11/2007 00:00 || Comments || Link || E-Mail|| [304 views] Top|| File under: Hamas
Fatah trying to starve 1.5 million Gazans
Hamas Prime Minister in Gaza Ismail Haniyeh said Firday that "those sitting in the Mukata in Ramallah are preventing the opening of Rafah crossing as an effort to starve 1.5 million of their people," Israel Radio reported. Haniyeh, speaking at a Friday sermon, said that Hamas was offered to "recognize the Zionist entity" as a precondition for negotiations with Fatah, but added that Hamas has rejected the offer.
Posted by: Fred || 08/11/2007 00:00 || Comments || Link || E-Mail|| [300 views] Top|| File under: Hamas
Egypt refuses to return envoys to Gaza
Egypt has turned back Israel's request that it return its envoys to Gaza and resume efforts to bring about the release of captured IDF soldier Cpl. Gilad Schalit, Israel Radio quoted the London-based Arab daily Al Hayat as saying Friday. According to the report, Prime Minister Ehud Olmert's envoy for prisoner negotiations, Ofer Dekel was told in Cairo that Egypt would not consider resuming its presence in the Gaza Strip until the situation there reverted to the way it was before Hamas took over. "The matter of the situation in Gaza is more important to us than the Gilad Schalit issue," the Egyptians reportedly said.
Posted by: Fred || 08/11/2007 00:00 || Comments || Link || E-Mail|| [407 views] Top|| File under: Hamas
Syria-Lebanon-Iran
Aoun accuses US of destabilizing Lebanon
General Michel Aoun accused the United States of destabilizing Lebanon, just like it did in Somalia, Afghanistan and Iraq hoping to create an internal conflict that will facilitate the settlement of the Palestinians in Lebanon. In an interview with the French newspaper Le Monde, Aoun accused the US of resisting any move to get Hezbollah out of its current political isolation and of giving full support to the Siniora administration, that the opposition ( Aoun and Hezbollah ) have been opposing for about one year

Aoun regretted the Bush executive order to freeze the assets of all opposed to the government of prime minister Siniora, The US treasury has decided to put on its watch list those that donate funds to Aoun.

He was asked if Syria continues to interfere in Lebanon and about his meeting with a Syrian representative in Germany during his recent visit as reported by Saudi Arabia. He denied the meeting and said that he lost many votes because of Syria's support for him. Yesterday two of Syria's staunch allies threw their full support behind Aoun saying he is the candidate of the opposition and should follow the path of the pro-Syrian president Emile Lahoud. Wiam Wahab and Talal Arslan , former ministers during the Syrian occupation announced their full support for him. Today another pro-Syrian politician, Michel Murr threw his full support behind Aoun.
Posted by: Fred || 08/11/2007 00:00 || Comments || Link || E-Mail|| [300 views] Top|| File under: Govt of Syria
Gegea vows to prevent Lahoud from staging coup in Lebanon
Members of the ruling majority government lashed out at the pro-Syrian president Emile Lahoud, accusing him of violating the Lebanese constitution if he hands over power to the Army instead of the government. Lebanese Forces leader Samir Geagea warned pro-Syrian President Emile Lahoud against handing over power to the military if a new president was not elected by November 23. Geagea said Lahoud was behaving outside the realm of the constitution and the regime "as though (the presidential) Baabda Palace is owned by Emile Lahoud."

"Lahoud has no right to hand over or not hand over (power)," Geagea said in remarks published by the daily An Nahar on Friday. "He just has to leave Baabda Palace at the end of his term," Geagea warned, adding that "we will not allow anyone to stage a coup."
Posted by: Fred || 08/11/2007 00:00 || Comments || Link || E-Mail|| [300 views] Top|| File under: Govt of Syria
US makes new move to free Lebanon from Syrian influence
The Bush administration has quietly opened a new diplomatic front in its efforts to free Lebanon from Syrian influence, with a move to undermine the authority of the country's pro-Syria president. The behind-the-scenes campaign began to bear fruit last month when the State Department sought and won the replacement of Lebanon's ambassador to the United States, Farid Abboud, an ally of President Emile Lahoud who had served in Washington for eight years, officials said.

The Lebanese foreign ministry, run by Prime Minister Fouad Siniora's Western-backed government, transferred Abboud to Tunisia and chose career diplomat Antoine Chedid to succeed him in Washington. But Lahoud, the country's head of state, has refused to sign Chedid's letter of accreditation, meaning he is not considered an ambassador. On Thursday, though, Secretary of State Condoleezza Rice took the unusual step of inviting Chedid to her office to personally welcome him to the United States, effectively recognizing the diplomat as Lebanon's ambassador and here, although his official title is Charge d'Affaires. "It's good to receive you on behalf of the democratic government of Lebanon," Rice said in comments seen as a slight to Lahoud and Abboud, whom the administration had snubbed for years. "I am sure we will have very close contacts because the United States is and wants to be a friend of a free and sovereign Lebanon."

Chedid, who has previously served in Washington and is well-known and admired as a professional here, replied by making clear he represents Siniora's embattled government and that he was honored by his reception since arriving in late July.

An official with the Lebanese Embassy declined to discuss the circumstances of Chedid's appointment but noted that the envoy already held the rank of ambassador in Lebanon's foreign service and that matters of protocol would not interfere with his mission. In addition to Rice, Chedid met Thursday with the top U.S. diplomat for the Middle East, David Welch, and Iraq coordinator David Satterfield, both of whom he knows from previous jobs. He will also soon see President Bush's national security adviser Stephen Hadley, officials said.

One U.S. official familiar with the situation said the slew of high-level meetings accorded Chedid is intended as both a signal of support for Siniora's government and a diplomatic slap in the face to Lahoud, whose term in office is due to end in November.

Washington has long sought to bolster Siniora and reduce Syria's role in Lebanon. Earlier this month, Bush signed an executive order letting the U.S. freeze the assets of anyone deemed to be working to destabilize efforts to promote Lebanese security and sovereignty.
Posted by: Fred || 08/11/2007 00:00 || Comments || Link || E-Mail|| [305 views] Top|| File under: Govt of Syria
Hezbollah showcases 'divine victory' over Israel
ONE year after its devastating war with Israel, the Lebanese militant group Hezbollah is celebrating its "divine victory" over the Jewish state with an elaborate exhibition complete with sound and light show.

Set in the southern suburbs of Beirut controlled by Hezbollah, the exhibition showcases seized Israeli weapons, military apparel, pictures and video footage highlighting the "crushing defeat" inflicted on Israel in its 34-day war with the militant Shiite group.

Bunkers surrounded by sandbags, underground listening posts and detailed maps also aim to recreate the living conditions of the militants on the battlefield, as loudspeakers blare out the sound of bombs exploding, machine gun fire and speeches by Hezbollah leader Hassan Nasrallah.

Huge photos of US President George W Bush, his former defence secretary Donald Rumsfeld and Israeli leaders meanwhile stand alongside an American flag with its 50 stars in the shape of bombs and a message that reads: "American democracy, danger".

Throughout the neighbourhood, banners proclaim "divine victory" along with the messages "the era of defeat is over" or "the era of victory is here".

"Our aim is to highlight the truth and show proof of our victory," said Ali Ahmed, a spokesman for the exhibition entitled "Spider's Web", which plays on a popular phrase coined by Nasrallah in which he calls Israel "more feeble than a spider's web".

"We want to set the record straight," Ahmed added.

Posted by: Fred || 08/11/2007 00:00 || Comments || Link || E-Mail|| [299 views] Top|| File under: Hezbollah
Nasrallah turns down meeting with Bishara
Hizbullah leader Sheikh Hassan Nasrallah turned down a meeting with former MK Azmi Bishara, the Arabic newspaper Al-Sinara reported on Friday. According to the report, Nasrallah told Bishara he was busy. Bishara has recently held meetings with Lebanese officials from both the ruling coalition and the opposition.
Posted by: Fred || 08/11/2007 00:00 || Comments || Link || E-Mail|| [310 views] Top|| File under: Hezbollah
Who's in the News
39
[untagged]
7
Taliban
6
Hamas
3
Govt of Syria
2
Islamic Courts
2
Global Jihad
2
Hezbollah
1
al-Qaeda in Britain
1
al-Qaeda
1
Jamaat-e-Islami
1
Lashkar e-Taiba
1
Muttahida Majlis-e-Amal
1
Abu Sayyaf
1
DFLP
1
TNSM
1
Fatah al-Islam
1
Govt of Iran
Bookmark
E-Mail Me
The Classics
The O Club
Rantburg Store
The Bloids
The Never-ending Story
Thugburg
Gulf War I
The Way We Were
Bio
Merry-Go-Blog
Hair Through the Ages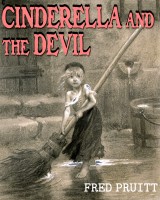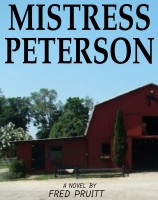 On Sale now!


A multi-volume chronology and reference guide set detailing three years of the Mexican Drug War between 2010 and 2012.

Rantburg.com and borderlandbeat.com correspondent and author Chris Covert presents his first non-fiction work detailing the drug and gang related violence in Mexico.

Chris gives us Mexican press dispatches of drug and gang war violence over three years, presented in a multi volume set intended to chronicle the death, violence and mayhem which has dominated Mexico for six years.
Click here for more information


Meet the Mods
In no particular order...


Steve White
Seafarious
Pappy
lotp
Scooter McGruder
john frum
tu3031
badanov
sherry
ryuge
GolfBravoUSMC
Bright Pebbles
trailing wife
Gloria
Fred
Besoeker
Glenmore
Frank G
3dc
Skidmark
Alaska Paul



Better than the average link...



Rantburg was assembled from recycled algorithms in the United States of America. No trees were destroyed in the production of this weblog. We did hurt some, though. Sorry.
3.236.59.63