Africa North
Libya to decide fate of foreign medics in HIV case
TRIPOLI (Rooters) - Five Bulgarian nurses and a Palestinian doctor imprisoned in Libya eight years ago and sentenced to die for infecting hundreds of children with HIV may know this week whether they are to go free.

The medics were sentenced to death in December after being convicted of infecting 426 Libyan children with the deadly virus while working at a children's hospital in the city of Benghazi.

The six say they are innocent and were tortured to make them confess. Some Western scientists say negligence and poor hygiene were the real culprits and that the infections started before they arrived at the hospital.


As proved by virus DNA tests.



Relatives of the children have said the infections were part of a Western attempt to undermine Muslims and Libya.
Libya's Supreme Court last week upheld the death sentences, placing their fate back in the hands of the government's High Judicial Council, which is controlled by the government and has the power to commute sentences or issue pardons.

With the Council due to meet on Monday, European Union governments are hopeful the six will be set free after hectic negotiations with an association of families.

Both sides have suggested agreement is close, and Libya has hinted it could free the nurses if an accord is reached.

The families have asked for compensation of 10 million euros ($13.3 million) for each infected child's family -- "blood money" under which Islamic law lets victims' relatives withdraw death sentences in return for reparations.

The EU refuses to accept the idea of compensation, which would imply the medics were guilty, but has offered a fund to pay for the children's future care.


Because, that's different if you pay a ransom like that rather than directly.



Libyan officials say the Council could take several sessions to reach a final decision and will only agree to the release of the nurses if a settlement had been reached in the private talks between the families and the EU.

"The Council will take into consideration several factors like compensation, the age and the time spent by the prisoners in jail," Libyan Foreign Minister Mohammed Abdel-Rahman Shalgam told reporters last week.

Libya emerged from decades of international isolation in 2003 when it scrapped its program of prohibited weapons and returned to international mainstream politics.

Washington said last week it was sending the first U.S. ambassador to Tripoli in nearly 35 years, but failure to free the medics could carry a heavy diplomatic cost for Libyan leader Muammar Gaddafi.
Posted by: anonymous5089 || 07/16/2007 09:22 || Comments || Link || E-Mail|| [6471 views] Top|| File under:
Egypt's intel chief flies to Washington for talks
CAIRO, Egypt - Egypt's powerful chief of intelligence, who acts as a key diplomatic link with the United States and Israel, flew to Washington on Sunday for talks with administration officials on bilateral ties and Mideast issues, officials said. The visit by Omar Suleiman came amid friction between Egypt and the US because of increasing criticism by the Bush administration and Congress over President Hosni Mubarak's lack of democratic reforms.

Suleiman did not speak to reporters on departure, but Egyptian officials said he would meet with top officials at the White House, the State Department and the CIA. Bolstering bilateral relations will be top on his agenda,' said one official.

Relations between the two allies took a dip after the US House of Representatives tabled legislation last month to withhold US$200 million in military aid until Cairo takes steps to curb police abuses, reform its judicial system and stop arms smuggling into the neighboring Gaza Strip. Under the draft, the aid would be withheld from the total of US$1.3 billion that Egypt is due to receive in military aid from the US in 2008. The legislation has yet to be approved by Congress or signed by President George W. Bush.

Egypt also receives vast US civilian subsidies, and is the second largest recipient of American aid in the world after Israel.

The Egyptian government blasted the proposed US legislation as an unacceptable' interference in Egypt's internal affairs.


No problemo: don't take our money.

Last week, Foreign Minister Ahmed Aboul Gheit paid visits to US Vice President Dick Cheney and Secretary of State Condoleezza Rice, and warned Washington of the Egyptian people's wrath' if it continued meddling in Egypt's internal affairs.

Bush angered Mubarak's government and parts of the Egyptian media when he met last month with leading human rights activist Saad Eddin Ibrahim and criticized the jailing of opposition leader Ayman Nour.

Ibrahim has been advocating cuts in US military aid as an instrument to press Egypt for democratic reforms. Nour is serving a five-year prison sentence for allegedly forging signatures on petitions to register his political party. He challenged Mubarak for the presidency in 2005, finishing a distant second in Egypt's first contested presidential elections.
Posted by: Steve White || 07/16/2007 00:00 || Comments || Link || E-Mail|| [6463 views] Top|| File under: Global Jihad
Arabia
Pakistan: Navy to take charge of force in Gulf


Islamabad, 16 July (AKI/DAWN) - Pakistan will take over next month the command of a multinational naval coalition patrolling waters around the Arabian Peninsula to stop terrorism and piracy and search vessels suspected of smuggling arms or material used for making nuclear weapons, an official source told the Pakistani daily Dawn.

This would be for the second time that Pakistan would get the command of Combined Task Force 150 (CTF-150) of the Coalition Maritime Campaign Plan on August 1 for four months.

The CTF-150 is one of the several naval units operating under the US-led maritime coalition that was formed as part of the Operation Enduring Freedom.

The United States, Britain, France, Italy, Japan, Germany, the Netherlands, Spain and Pakistan all contribute to the maritime component of Operation Enduring Freedom.

The mission oversees the Straits of Hormuz through which almost a quarter of the world's oil is transported from the Gulf.

While two other units handle the Gulf, CTF-150's 15 vessels also patrol an area that includes the Gulf of Oman, the Arabian Sea, the Red Sea and parts of the Indian Ocean.
Posted by: anonymous5089 || 07/16/2007 10:00 || Comments || Link || E-Mail|| [6460 views] Top|| File under:
'Saudi Arabia is the biggest source of foreign jihadis in Iraq'
Although Washington has been accusing Syria and Iran of helping insurgents in Iraq, it is the US ally Saudi Arabia which is the largest source of foreign insurgents in Iraq, a media report has said.

About 45 per cent of all foreign militants targeting US troops and Iraqi civilians and security forces are from Saudi Arabia, compared to 15 per cent from Syria and Lebanon; and 10 per cent from North Africa, according to official military figures made available to The Los Angeles Times by a senior US military officer.

Nearly half of the 135 foreigners in US detention facilities in Iraq are Saudis. Fighters from Saudi Arabia are thought to have carried out more suicide bombings than those of any other nationality, said the officer, who spoke on condition of anonymity because of the subject's sensitivity.

This has left the US military in the awkward position of battling an enemy whose top source of foreign fighters is a key ally that at best has not been able to prevent its citizens from undertaking bloody attacks in Iraq, the paper said.

Fifty per cent of all Saudi fighters in Iraq come as suicide bombers, the source told the newspaper adding suicide bombings have killed or injured 4,000 Iraqis in the last six months.

While the Saudi government accepts the fact that some of its youths are ending up as suicide bombers in Iraq, it asserts it has done everything it can to stop the bloodshed.


"Who are you going to believe, me, or your own lying eyes?"
Posted by: anonymous5089 || 07/16/2007 08:55 || Comments || Link || E-Mail|| [6464 views] Top|| File under: Iraqi Insurgency
Britain
Fears grow over "Mega Mosque"
GORDON Brown is under pressure to block a £75million "mega mosque", amid claims one of the suspected Glasgow Airport bombers belongs to the radical Islamic group behind it.

More than 200,000 people have signed a Downing Street petition calling on the Prime Minister to intervene over plans for the mosque near the Olympics site in east London. It is being funded by the fundamentalist Tablighi Jamaat sect. One member of the sect is said to be Kafeel Ahmed, who was engulfed in flames when a Jeep laden with gas canisters crashed into a Glasgow Airport building two weeks ago.

He is said to have taken up the teachings of Tablighi Jamaat after he was asked to leave his local mosque which he had tried to convert to what he called a purer form of Islam.

The 7/7 suicide bombers Moham­med Siddique Khan and Shehzad Tanweer attended the European headquarters of Tablighi Jamaat at Dews­bury, West Yorkshire.

The sect's plans for a huge mosque just a mile from the main Olympics stadium have caused much concern. Local Tory councillor Alan Craig said: "It will be a horrendous security nightmare if they are allowed to build this large mosque so close to the Olympics.

"They have a growing and ominous track record as further young men follow Tablighi teaching about Islam and then go on to plan horrendous atrocities." The Newham councillor accused the sect of radicalising and dehumanising young Muslims and said: "The dangerous truth about Tablighi Jamaat is coming out.

This article starring:
Kafeel Ahmed
Moham­med Siddique Khan
Shehzad Tanweer
Tablighi Jamaat
Posted by: tipper || 07/16/2007 01:39 || Comments || Link || E-Mail|| [6497 views] Top|| File under: Global Jihad
Foreign Secretary insists US will remain Britain's main ally
David Miliband, the Foreign Secretary, insisted yesterday that the United States would remain Britain's main ally, as he issued a coded warning to government colleagues not to interfere in foreign policy. His move was part of the government's continuing effort to kill off speculation that Gordon Brown, the Prime Minister, is preparing to distance Britain from the US and President George Bush.

The speculation started last week when Douglas Alexander, the International Development Secretary, used a speech in Washington to call for a more "multilateral" foreign policy that put greater emphasis on economic development than military might. And it was fuelled by Mark Malloch-Brown, the former United Nations official now serving as a junior Foreign Office minister in the House of Lords, who has been a persistent critic of the Bush administration. On Saturday, he told a newspaper Mr Brown and Mr Bush would not be "joined at the hip", as he said the president and Tony Blair had been.

But Mr Miliband made clear Britain's relationship with the US was unchanged. "We have a very clear view in the government - it's been the case for many years - that our bilateral relationship with the United States is the most important bilateral relationship we have," he said.

In a BBC interview, he said pointedly that neither Mr Alexander nor Lord Malloch-Brown were authorised to drop hints or send signals about UK foreign policy. "We are not into the game of hints," Mr Miliband said. "If we want to say something, we will say it and we will say it in plain terms and you will hear it from the Prime Minister and you will hear it from myself." The Foreign Secretary's rebuke was aimed mainly at Lord Malloch-Brown, the minister for Africa, Asia and the UN. But he is also said to have been upset that Mr Alexander ranged so widely into foreign policy in his Washington speech, although the address had been cleared by Downing Street in advance.
Posted by: ryuge || 07/16/2007 01:11 || Comments || Link || E-Mail|| [6493 views] Top|| File under:
UK police defend longer terror limit
Senior police officers say their calls to be allowed to hold terror suspects for longer without charge would not mean any kind of "internment". "We are not arguing for some kind of Guantanamo nonsense for the UK," said Ken Jones, head of the Association of Chief Police Officers (Acpo).


No, no - certainly not.

This would be a kinder, gentler, more British (if not EUropean) form of protection for misunderstood youts in danger of doing bad things. Nothing like that nasty US Guantanamo nonsense, not at all.

Mr Jones said the police needed more flexibility over the current limit of 28 days without charge.

Shami Chakrabarti, of campaign group Liberty, attacked the police proposal. "We elect politicians to determine legislation and we expect chief constables to uphold the rule of law, not campaign for internment," said Ms Chakrabarti, director of Liberty.

The head of the senior police officers' organisation had warned in a newspaper interview that terror investigations were "up against the buffers on the 28-day limit" - and that suspects should be held for "as long as it takes".

But facing criticism over such an open-ended form of detention, Mr Jones sought to clarify what flexibility the police needed in such cases. "We do not want internment. That would be crazy. It needs to be as long as is proportionate and necessary, subjected to sufficient judicial checks and balances," Mr Jones told the BBC. "But I can tell you now, Acpo is not calling for indeterminate detention."

The Metropolitan Police distanced themselves from any calls for indefinite detention. "Any such proposal would not have the support of the Metropolitan Police service."



Extending the detention period without trial was rejected by the Shadow Home Secretary, David Davis.

And extending the detention period without trial was rejected by the Shadow Home Secretary, David Davis.

The Tories have gotten wierder and wierder on the GWOT.

"All the evidence shows that when the police tried to claim the need for 90-day detention without charge they were wrong and Parliament's decision on 28 days was right," said Mr Davis. "Since the 28-day limit was introduced neither the police or security services have produced one shred of evidence to demonstrate the need for extension, either in public or in confidential briefings," said Mr Davis.

Liberal Democrat MP, Evan Harris, also condemned the calls for such an extension. "The police have not provided evidence from their experience of recent investigations that the current 28-day limit - already one of the longest for a democracy - is not sufficient to collect evidence to bring charges," said Dr Harris.

The government has tried to raise the limit a suspect can be held without charge to 90 days. But MPs have consistently rejected that proposal - handing former Prime Minister Tony Blair his first defeat in the Commons, in 2005.
Posted by: lotp || 07/16/2007 00:00 || Comments || Link || E-Mail|| [6465 views] Top|| File under: Global Jihad
China-Japan-Koreas
Nork Demands UN Human Rights Investigation of Japan For Selling Nork Spy Properties
North Korea has written letters to the United Nations calling for a human rights investigation into Japan's treatment of Koreans resident in Japan, the official Korean Central News Agency reported Sunday.

"The DPRK permanent representative at the United Nations sent letters to the U.N. secretary general and the president of the U.N. General Assembly on July 6 as regards the Japanese authorities' evermore pronounced suppression of the General Association of Korean Residents in Japan (Chongryon)," KCNA said. "He, in the letters, cited facts to disclose the Japanese security authorities' suppression of the Koreans in Japan," the report said.

Noting the recent decision of a court in Japan to call for the auctioning off of Chongryon's headquarters in Japan, the ambassador charged the move was "aimed to physically destroy the center of the activities of Chongryon, champion of the democratic national rights of the Koreans in Japan, and stamp out the activities of Chongryon and the Koreans in Japan."

"It is a wicked act of infringing upon the sovereignty of the DPRK, which no preceding regimes of Japan dared to do so."

"For these crimes Japan has become an object of concern among the U.N. human rights organizations," the letter continued. "Japan is whitewashing the crimes committed by it in the past, far from admitting its invasion of Korea and other Asian countries and massacre of tens of millions of innocent civilians, and is now covetous of the permanent membership of the U.N. Security Council. The DPRK, therefore, cannot remain an onlooker to these inhuman acts of Japan," the letter said.

In conclusion, the ambassador asked the U.N. officials to "include the item 'Contemporary form of ethnic cleansing' in the agenda of the 61st session of the U.N. General Assembly and distribute this letter as an official document of the U.N. General Assembly and the UNSC for the purpose of sounding a note of warning against the national chauvinism including Japan's suppression of the Koreans in Japan."
Posted by: Anonymoose || 07/16/2007 11:19 || Comments || Link || E-Mail|| [6460 views] Top|| File under:
IAEA Says Bribery is Working in North Korea
U.N. inspectors have verified that North Korea shut down its nuclear reactor, the watchdog agency's chief said Monday, the first on-the-ground achievement toward scaling back Pyongyang's nuclear ambitions since the international standoff began in late 2002.


The main U.S. envoy on the issue, meanwhile, said that the United States is looking to build on momentum and will start deliberations on removing North Korea from a list of terrorism-sponsoring states.

North Korea pledged in an international accord in February to shut the reactor at Yongbyon and dismantle its nuclear programs in return for 1 million tons of oil and political concessions. However, it stalled for several months because of a separate, but now-resolved dispute with the U.S. over frozen bank funds.

The shutdown over the weekend was confirmed by a 10-member team of IAEA inspectors, said Mohamed ElBaradei, chief of the International Atomic Energy Agency. "The process has been going quite well and we have had good cooperation from North Korea. It's a good step in the right direction," ElBaradei said, speaking in Bangkok ahead of an event sponsored by Thailand's Science Ministry.

The Yongbyon reactor, about 60 miles north of the capital, generates plutonium for atomic bombs; North Korea conducted its first nuclear test explosion in October.

On Monday, South Korea sent the second of two initial shipments of what eventually will be 50,000 tons of oil to reward North Korea specifically for the reactor shutdown. The first arrived Saturday, prompting North Korea to begin the shutdown of the Yongbyon. The second shipment departed Monday, South Korea's Unification Minister Lee Jae-joung said.

The North's Foreign Ministry said Sunday that further progress under the disarmament accord would now depend "on what practical measures the U.S. and Japan, in particular, will take to roll back their hostile policies toward" North Korea.

In an interview with The Associated Press, U.S. nuclear envoy Christopher Hill laid out an aggressive agenda of a steps Washington hopes can be made in the reconciliation process as Pyongyang lays aside its nuclear weapons program.

"If North Korea wants to denuclearize, all of this stuff is very doable," Hill told the AP.

A first step will be the North declaring a complete list of its nuclear programs to be dismantled. However, the North has yet to publicly admit to embarking on a uranium enrichment program _ which the U.S. in 2002 alleged it had done to spark the nuclear crisis. Washington wants the facilities disabled by the end of the year so they cannot be easily restarted, Hill said.

Along with the oil deliveries, Hill said the U.S. would look at other incentives for the North such as humanitarian aid.


Posted by: Bobby || 07/16/2007 06:58 || Comments || Link || E-Mail|| [6461 views] Top|| File under:
Down Under
Haneef visa cancelled, waiting transfer to Immigration Detention
THE Federal Government has cancelled the visa of Mohamed Haneef for failing a character test, and will transfer him to the Villawood Detention Centre in Sydney to wait during legal proceedings.

Haneef has been charged with supporting terrorism but was granted bail by Brisbane Magistrate Jacqui Payne today. "I am satisfied the (visa) cancellation is in the national interest," Immigration Minister Kevin Andrews said.

Haneef's lawyer Peter Russo today said he would appeal the decision. "We will start the next battle. If that's the way they want to do it - bring it on,'' he said outside Brisbane Watchhouse.

Mr Russo said his client had remained calm when he was told of the new development. "He's very respectful. He listened to what I said. I probably reacted worse than he did,'' he said. "I told him 'We've won a few battles and we will fight the next battle'.''

Mr Russo was scathing of Mr Andrews' claim that Haneef "had or has an association with persons involved in criminal conduct namely terrorism''. "I've been trying to avoid the political debate but maybe it's landed on my doorstep and maybe it's time I took them on,'' Mr Russo said. "He (Mr Andrews) obviously doesn't understand the presumption of innocence for him to make a comment like that when the evidence hasn't been heard in court.''

Mr Russo wasn't aware of the decision to revoke Haneef's visa until informed by journalists outside the Brisbane Watchhouse. He expressed frustration at the lack of communication from authorities. "No one has bothered to tell us anything but that's what they've been doing all along,'' he said.

Mr Andrews said the matter of the visa cancellation was unrelated to whether Haneef received a fair trial. He said the responsibilities of Ms Payne, who granted Haneef $10,000 bail, were separate to those of the Federal Government. "The magistrate in Brisbane has a set of responsibilities which she has carried out and I am making no comment whatsoever on the magistrate or any decision made by the magistrate in Queensland.

"I have parallel to that a set of responsibilities and that's what I've acted upon."

Mr Andrews rejected the suggestion the cancellation of the visa was a face-saving exercise designed to prove the AFP's investigation and detention of Haneef had been justified. "This is simply a matter of me looking at the responsibilities that I have under the migration legislation and then making a decision," he said.

This article starring:
Mohamed Haneef
Posted by: Oztralian || 07/16/2007 02:27 || Comments || Link || E-Mail|| [6464 views] Top|| File under: al-Tawhid
Home Front: Politix
Democrats Vow All-Night Session on Iraq
EFB


WASHINGTON (AP) -- The Senate this week will pull its first all-night debate on the Iraq war in advance of a vote on whether to bring home all combat troops by next spring, Democrats said Monday. The rare, round-the-clock session Tuesday night through Wednesday morning is intended to bait Republicans into an exhaustive debate on the politically unpopular war, as well as punish GOP members for routinely blocking anti-war legislation. "How many sleepless nights have our soldiers and their families had?" said Democratic Whip Dick Durbin, D-Ill.

Democrats are trying to ratchet up pressure on Republicans who have grown uneasy with the lack of progress and begun questioning President Bush's military strategy. Republicans shrugged off the planned marathon debate as political theater. Minority Leader Mitch McConnell, R-Ky., said GOP senators are "happy to stay and debate this."

Democrats want to pass legislation by Sen. Carl Levin, D-Mich., that would order combat troops to begin leaving in 120 days and complete the pullout by April 30. Republicans have insisted it take 60 votes to pass - a de facto filibuster threat because it takes as many votes to cut off debate under Senate rules. With only three RINO's Republicans –

Presidential Doubtful

Sens. Chuck Hagel of Nebraska, Olympia

"The Big O"

Snowe of Maine and Gordon

"Fishsticks"

Smith of Oregon - having promised to back the measure, it's expected to fail.

Frustrated by the minority's ability to block its anti-war proposals, Democratic Majority Leader Harry Reid said he planned an endless night of tantrums votes and live quorum calls to force members to the floor in advance of the Wednesday morning vote. "We're not going to let everybody go home and have a good night's rest," Reid, D-Nev., told reporters. Republicans shrugged off the endless session as political theater. "I doubt that they can accomplish in an extra seven hours what they've failed to accomplish in the last seven months," said Don Stewart, McConnell's spokesman.



Not the kind of All-Nighter Teddy Kennedy was hoping for.



Posted by: DepotGuy || 07/16/2007 18:58 || Comments || Link || E-Mail|| [6465 views] Top|| File under:
India-Pakistan
Pakistan not right place for suicide attacks: Fazl
ISLAMABAD: The Muttahida Majlis-i-Amal and Ittehad Tanzeemat Deenia (ITMD),
a conglomerate of five Wafaqul Madaris,
on Sunday called upon the government to immediately reopen Lal Masjid and allow academic activities in Jamia Hafsa.


'academic' activities: bomb-making classes?

Speaking incoherently at a meeting, MMA and ITMD leaders linked the sudden jump in suicide attacks in Fata and the NWFP to the Lal Masjid operation.

Briefing gullible reporters after the meeting, MMA secretary-general Maulana Fazlur Rahman said the religious leadership was of the view that Pakistan was not the right place for suicide bombing and militant activities to achieve political objectives, including enforcement of Sharia.


"Yeah, take it to Britain!"

Replying to a question, he said they were in a position to influence the youth to shun their extremist activities.


Yes, they're in that position allright.

The Maulana said: "We are against troop deployment in the NWFP's settled areas as the provincial government had made it clear on the federal government that it was capable to handle any situation."


And see how well they've done so far.

MMA president Qazi 'Chia-pet' Hussain Ahmed presided over the meeting. A whole bunch of other reprobates Qari Saeedur Rahman, Sahibzada Abul Khair Mohamamd Zubair, Liaquat Baloch, Maulana Abdul Malik, Allama Ramazan Tauqir, Dr Ataur Rahman, Maulana Rehmatullah Khalil, Rana Shafiq Pasroori and Allama Abdul Jalil Naqvi attended the meeting. They unanimously rejected the standpoint of Gen Musharraf on the issue and said it was intriguing that he ordered operation before a decision of the Supreme Court which had taken suo motu notice of the seige.


Um, guys, Perv's a military dictator, in case you hadn't noticed.

The meeting called for an inquiry by the Supreme Court into the circumstances in which the military operation was ordered by leaving the course of talks.

The meeting expressed anguish over the disappearance of a large number of suckers rubes splodydopes cannon fodder students during the operation.
Posted by: anonymous5089 || 07/16/2007 09:59 || Comments || Link || E-Mail|| [6467 views] Top|| File under: Muttahida Majlis-e-Amal
Durrani urges politicians to fight extremists
Federal Minister for Information and Broadcasting Muhammad Ali Durrani on Sunday urged politicians, intellectuals, lawyers and teachers to unite to face the challenges of extremism. "All patriots should join hands against terrorism and extremism. Extremists are targeting innocent civilians and security forces, which is deplorable," he said while talking to the APP. Condemning the attacks in Miranshah and Dera Ismail Khan, the minister said political parties should condemn such incidents hampering the remote areas' development. "We should fight terrorism as it is not against any individual but against the country," the minister went on to say.

He said the attacks were being launched at a time when the political process in the country was entering into another 'positive' phase and the elections were also nearing. "Now, all political parties should support the government in strengthening the political process," he added. The minister paid tributes to the martyred troops died and prayed for their eternal peace.
Posted by: Fred || 07/16/2007 00:00 || Comments || Link || E-Mail|| [6475 views] Top|| File under: Taliban
Sharia can't be enforced through suicide attacks: MMA
Mutahida Majlis-e-Amal (MMA) on Sunday said that Shariah could not be enforced in the country by carrying out suicide attacks and insisted that the country needed a political struggle for Islamization. Maulana Fazlur Rehman, leader of opposition in the National Assembly, said this while addressing a press conference along MMA President Qazi Hussain Ahmad after their meeting with a delegation of Itehad Tanzeematul Madaris (ITMD).



Fazl also demanded restoration of religious education in Jamia Hafsa and Jamia Faridia and vowed to resist any government control on both of the seminaries. He said MMA would not allow demolition of Jamia Hafsa and resist any government measure in this regard.

Fazl also demanded restoration of religious education in Jamia Hafsa and Jamia Faridia and vowed to resist any government control on both of the seminaries. He said MMA would not allow demolition of Jamia Hafsa and resist any government measure in this regard.

Fazl also demanded a judicial inquiry into the Lal Masjid military operation and asked the government to make public the names of the people who had gone missing in the operation. He demanded immediate release of the imprisoned male and female students of Jamia Hafsa and Lal Masjid and reminded the government that they had announced general amnesty for all students of Jamia Hafsa. Earlier, the ITMD sought control of Jamia Hafsa and Jamia Faridia in its convention held in Rawalpindi. Qari Saeedur Rehman chaired the session.
Posted by: Fred || 07/16/2007 00:00 || Comments || Link || E-Mail|| [6468 views] Top|| File under: Muttahida Majlis-e-Amal
Afghan war responsible for extremism: Akram
Munir Akram, Pakistan's permanent representative at the United Nations, has said that Islamic extremism has not grown during President Musharraf's term of office, arguing that its origins lie in the anti-Soviet war in Afghanistan 25 years ago. The origin of the problem of extremism lies in the use of jihadis against the Soviets, he pointed out in a CNN interview over the weekend.

Asked about a CIA claim that Al Qaeda has regrouped in Pakistan, Akram said, "I think that estimate has to be balanced with what you have also heard from Ambassador Boucher who deals with our region and he said, if Pakistan was not fighting terrorism there is no way that you could win in Afghanistan nor could you ensure the Security of the homeland, if Pakistan was not fighting terrorism. So we are fighting terrorism and if there is any evidence of presence of Al Qaeda, we shall go and eliminate it."

When reminded that the Lal Masjid operation had shown that Islamist extremism has reached the big cities of Pakistan, Akram responded that Pakistan is a free country with people who have different views. Islamic extremists in Pakistan are a very small minority though they appear in various places. Pakistan has dealt with the problem in a "very effective way," doing its best to save lives and avoid causing casualties. "But in the final analysis, I think it has demonstrated that we are against terrorism, that we are capable of effective action so that innocent lives are not lost, but at the same time we try to address issues in a humanitarian way, and I think that has been demonstrated in the operation we have conducted. We will be able to cope with all the backlash and we have an effective army and effective law enforcement agencies to be able to do so."

Answering a question about the peace deal made by the government in Waziristan, Akram said in fighting terrorism, Pakistan has lost more lives than anybody else in this 'war against terror'. "We have captured 500 Al Qaeda, we have captured 1,500 Taliban and we are determined to put down extremism and terrorism in all its forms. I think after the action against the Lal Masjid, there should be no doubt about the determination of President Musharraf and the government of Pakistan towards dealing with extremism and terrorism. There can be no doubt, despite all the doubts that have been cast by non-objective reporting, if I may say so. Wherever this challenge arises we deal with it. Of course we will try to deal with it in accordance with the rule of law but when the rule of law is challenged by extremists and terrorists we shall use all the force necessary to impose it," he added.
Posted by: Fred || 07/16/2007 00:00 || Comments || Link || E-Mail|| [6462 views] Top|| File under: Taliban
Attacks 'natural' reaction: Durrani
Recent attacks on the army are the natural outcome of what our security forces have been doing in the last four to five years, former ISI chief Asad Durrani told Geo news programme Meray Mutabiq on Sunday.

Durrani said the army took action in different areas of Pakistan and killed its own countrymen. Surprisingly, those who took the action were congratulated for such killings, he added. He said such actions had been affecting the army credibility because there was a perception that everything was being done at the behest of the United States. According to Durrani, uniform has now become a compulsion for Musharraf "to remain on the safer side". He said whatever was happening in the tribal areas had not only linkages with the Lal Masjid operation but also with the military actions in recent years.
Posted by: Fred || 07/16/2007 00:00 || Comments || Link || E-Mail|| [6475 views] Top|| File under: ISI
Musharraf should be tried for Lal Masjid 'massacre': Qazi
Muttahida Majlis-e-Amal (MMA) President Qazi Hussain Ahmed on Sunday demanded that President Pervez Musharraf be tried for the killing of "hundreds of innocent women and children" in the Lal Masjid operation. "Only President Musharraf is can be blamed for the killings. He ordered the massacre to please his Western masters. Hence, he must be tried and handed down the severest punishment under the law," Qazi told reporters during a visit to Al-Khidmat Foundation Information Centre, a non-government organisation established to guide parents of Lal Masjid students who went missing in the operation.
Posted by: Fred || 07/16/2007 00:00 || Comments || Link || E-Mail|| [6460 views] Top|| File under: Muttahida Majlis-e-Amal
'Predator buzzed over Lal Masjid'
An American writer based in Pakistan, who claims to have been a friend of Abdul Rashid Ghazi, has disclosed that on the night of July 8, a Predator drone buzzed over the city of Islamabad.
The Predator must have been a US one because Pakistan does not have Predators. The next night, claims Nicholas Schmidle in the Washington Post, that Ghazi took a shot in the leg, refused to surrender and was finally killed.


"It wuz the Predator as shot him. I seen that, too."

"Over the past year, I'd gotten to know Ghazi quite well. Every few weeks, I would visit him at Lal Masjid to chat about everything from jihad and the Islamic revolution he planned to lead, to our preferred vacation spots and his favorite English authors. We rarely agreed about anything substantive."
Posted by: Fred || 07/16/2007 00:00 || Comments || Link || E-Mail|| [6461 views] Top|| File under: Taliban
US backs Musharraf against Taliban
The US administration Sunday lent its "full support" to President Pervez Musharraf after Taliban militants scrapped the North Waziristan peace accord. National Security Adviser Stephen Hadley said the deal "hasn't worked". "President Musharraf understands it. We understand it. President Musharraf is taking steps to move troops back into that region. That probably accounts for the statements we heard from the Taliban," he said on Fox News. "There is pooling of Taliban there. There is training," Hadley said, adding that Gen Musharraf is "doing more. We are urging him to do more, and we're providing our full support to what he's contemplating."
Posted by: Fred || 07/16/2007 00:00 || Comments || Link || E-Mail|| [6460 views] Top|| File under: Taliban
Musharraf calls meeting today
President General Pervez Musharraf has called a high-level security meeting today (Monday) to draw up a plan to counter the increasing number of attacks on security forces in NWFP and the tribal areas. Sources told Online that the meeting would likely plan action against militants in Swat and Dir and step up the presence of security forces in the tribal areas. Online learnt that intelligence agencies had warned the government of a potential backlash from the Lal Masjid operation from Taliban supporters in the areas bordering Afghanistan and had suggested preventative measures, but these measures had been delayed.
Posted by: Fred || 07/16/2007 00:00 || Comments || Link || E-Mail|| [6464 views] Top|| File under: TNSM
International-UN-NGOs
Nobel Peace Prize winner apologizes for Kill Bush remarks



Another ringing endorsement for the Nobel Peace prize...


DALLAS: Nobel Peace Prize winner Betty Williams apologized Thursday for saying she could kill President Bush, remarks that drew scorn from Bush loyalists and shook up the International Women's Peace Conference in Dallas."My feelings now and again get way ahead of me," Williams said. "I couldn't kill anybody, but I must confess that I'm extremely angry with the Bush administration and what they have done. To say that was wrong."


I'm just a wild and wacky Irish broad. We drink you know...


Conference organizers immediately sought to distance themselves from her speech Wednesday night, but it brought a swift rejoinder from the White House, dominated some radio talk shows and drew a flurry of hateful e-mails to attendees. Questioned about her speech Thursday morning, Williams initially denied making the comment, but reversed course after organizers confirmed the quote.
Oh, that death threat against the president...
In a speech before 1,000 people Wednesday, Williams said that violence is a choice and the push for peace takes hard work and commitment."Right now, I could kill George Bush," she said. "No, I don't mean that. How could you nonviolently kill somebody? I would love to be able to do that." As she made her point, she chuckled and some members of the audience laughed. Williams, who won the Nobel Peace Prize in 1976 for creating a group that helped start peace talks in Northern Ireland, also said that Bush should be impeached. About half the audience responded to that with a standing ovation.
Maybe Bush ought to order an airstrike on the International Women's Peace Conference the next time it's in town?
No, hahahaha, that's just a joke. I'm sure he'd get away with a joke like that. Hahaha...
Several women at the conference said they admired Williams for having the courage to say what she thought -- even if it is unpopular."It was an incredible act of bravery to make that statement in Texas," said Lucinda Marshall of Louisville, Ky., who added that the anti-Bush rhetoric appealed to her. "When you have a president that's consistently breaking the law, you do not have a democracy. You have a dictatorship."


Oh, good. Another addition to the Bushitler list.


White House spokesman Blair Jones called Williams' comments "surprisingly hostile rhetoric coming from someone who has been recognized for promoting peace."
Geez, I'm glad somebody noticed that...
It wasn't the first time Williams has spoken critically of Bush. Last July, she made an almost identical comment about wanting to "kill George Bush" to a group of schoolchildren in Brisbane, Australia. She said her point was that it is hard to be nonviolent when there are so many atrocities in the world.


So you can see why she was confused...I mean, which death threat are you talking about here?


Williams said Thursday that the focus on her comments about Bush was a distraction from her more important message about peace. "I'm just really passionate about my work. Sometimes it's `open mouth, insert foot,"' she said. "I'll spend the rest of the day saying I'm sorry to everybody."


So, hahaha, let's just blow it off, and...move on, okay, peons?


Conference chairwoman Carol Donovan stressed Thursday that the conference is nonpartisan and that Williams' views are her own. "The remarks were spoken from her heart and were based on her own concern and opinions," she said. "With over 1,000 delegates, you can imagine the range of opinions is very wide."


Now, now. It's just an opinion. I'm sure a lot of us here at the International Women's Peace Conference agree with her.


Nancy Sonntag, a Dallas psychotherapist who has worked with Iraq war veterans, said she is not a Bush supporter but called Williams' comments "totally inappropriate. I was a little disappointed in her response," Sonntag said, referring to the conference's overarching question of how to achieve peace. "I don't think that's the solution I was looking for."


Didn't expect to hear murder advocated at a peace conference?


Assistant Police Chief Ron Waldrop said police presence at the Adam's Mark Hotel and Conference Center was not increased as a result of the speech. "We have people that work with protesters and monitor controversial events," he said. "We do that on a routine basis." Secret Service spokesman Eric Zahren in Washington declined to comment, but a Dallas agent said Williams had not been questioned and there were no plans to do so.


...and another moonbat walks away clean.
Posted by: tu3031 || 07/16/2007 15:59 || Comments || Link || E-Mail|| [6464 views] Top|| File under:
Iraq
Iraqis and Afghans welcome their new overlord: The Reaper!
You gotta love the AP's headline calling it a "robot" plane, lol! A little more on the deployment soon of the Raptor, and some stats on it that are pretty interesting.


BALAD AIR BASE, Iraq - The airplane is the size of a jet fighter, powered by a turboprop engine, able to fly at 300 mph and reach 50,000 feet. It's outfitted with infrared, laser and radar targeting, and with a ton and a half of guided bombs and missiles. The Reaper is loaded, but there's no one on board. Its pilot, as it bombs targets in Iraq, will sit at a video console 7,000 miles away in Nevada.

The arrival of these outsized U.S. "hunter-killer" drones, in aviation history's first robot attack squadron, will be a watershed moment even in an Iraq that has seen too many innovative ways to hunt and kill. That moment, one the Air Force will likely low-key, is expected "soon," says the regional U.S. air commander. How soon? "We're still working that," Lt. Gen. Gary North said in an interview.

The Reaper's first combat deployment is expected in Afghanistan, and senior Air Force officers estimate it will land in Iraq sometime between this fall and next spring. They look forward to it.


More info/stats at link, assuming they (the AP) got them correct, LOL!
Posted by: BA || 07/16/2007 13:41 || Comments || Link || E-Mail|| [6463 views] Top|| File under:
Violence ebbing. Wealth returning. Can this be Iraq?
A major western newspaper has noticed. The Observer, fergawdsakes. Perhaps the NYT will now get a clue? EFL to remove the hand-wringing and moral equivalency.

For there are two Iraqs in evidence these days: not just the one where weddings are bombed and young women murdered in reply. The other Iraq is harder to dramatise but it is equally real. It is a place where boring, ordinary things take place. And in taking place become extraordinary in the context of conflict.

Last week it was the opening of a new $20 million government centre next to Tal Afar's ancient ruined fort. The day before Jamil detonated his explosives' belt, the sheiks and dignitaries came in and crowded through the building's corridors, muttering approvingly as they examined its new painted walls, the photocopiers, printers and computers - some of them still wrapped in plastic - sitting on the brand new desks.

Last week the debate over whether to pull out of Iraq took on an urgent new intensity as the struggle between the Democrat-led Congress and the White House of President George W Bush finally reached a head. Driven by a presidential election cycle, six years of building animosity in US politics has finally been focused on the lightning rod that is Iraq. After four years of war, perhaps more than 650,000 Iraqi dead, ...


Wrong, it's 1/3 that or less.

... it has finally come to a single question of accounting: which of the two Iraqs is winning, the Iraq of death or an Iraq that looks to peace?

Continued on Page 49
Posted by: Steve White || 07/16/2007 00:00 || Comments || Link || E-Mail|| [6465 views] Top|| File under: Iraqi Insurgency
Aide: Iraqi PM's Comments Misconstrued
BAGHDAD (AP) - Iraq's prime minister was misunderstood when he said the Americans could leave ``any time they want'' an aide said Sunday, as politicians moved to end a pair of boycotts that are holding up work on crucial political reforms sought by Washington.

Prime Minister Nouri al-Maliki told reporters Saturday that the Iraqi army and police were capable of maintaining security when American troops leave. ``We say in full confidence that we are able, God willing, to take the responsibility completely in running the security file if the international forces withdraw at any time they want,'' al-Maliki said. Those comments appeared to undercut President Bush's contention that the 155,000 U.S. troops must remain in Iraq because the Iraqis are not capable of providing for their own security.

On Sunday, al-Maliki's adviser Yassin Majid told The Associated Press that the prime minister meant that efforts to bolster Iraq's security forces would continue ``side-by-side with the withdrawal.''

Majid urged the United States to continue building up Iraqi forces so they would be ready whenever the White House orders a troop withdrawal.

Al-Maliki's remarks appeared to reflect Iraqi frustration with American complaints that the country's religious and ethnic communities have failed to move fast enough to enact power-sharing deals - the key to long-term stability after more than four years of war.

Legislation has stalled in part because of separate boycotts by Sunni legislators and Shiite lawmakers loyal to anti-American cleric Muqtada al-Sadr. Negotiations have been under way to convince both blocs to return during Monday's scheduled parliamentary session.

Adnan al-Dulaimi, a Sunni leader, met Sunday with al-Maliki to discuss the Sunni boycott, which began last month following the ouster of the Sunni speaker of parliament, Mahmoud al-Mashhadani. The Shiite-dominated parliament voted June 11 to remove al-Mashhadani because of erratic behavior and comments that frequently embarrassed al-Maliki's government.

Sunnis also want the government to set aside an arrest warrant against the Sunni culture minister, accused of ordering an assassination attempt against a fellow Sunni legislator.

After the meeting, al-Dulaimi's spokesman, Muhannad al-Issawi, said that the boycott would continue and if the speaker were replaced, the decision should be made by the Sunnis and ``not imposed'' by Shiites and Kurds.

But al-Dulaimi was more optimistic about a settlement that would allow the Sunnis to return. ``Things are, God willing, on their way to be resolved,'' al-Dulaimi told The Associated Press. ``The pending issue of al-Mashhadani and that of the minister of culture will be solved by the end of the week, and things will go back to their normal course.''

Hassan al-Suneid, a Shiite lawmaker close to al-Maliki, also said a deal was near under which al-Mashhadani could return to his post briefly, then permitted to retire.

Meanwhile, a member of the Sadr bloc said his faction would meet Monday with parliament leaders to discuss their own boycott, launched to protest delays in rebuilding a Shiite shrine in Samarra that was damaged by a bomb in February 2006. ``We will end our boycott when our conditions are accepted,'' lawmaker Naser al-Saidi told the U.S.-funded Alhurra television. Those conditions include a plan to rebuild the shrine and secure the road from Baghdad to Samarra, which passes through Sunni insurgent areas.

The absence of the two major blocs has delayed work on such key benchmark legislation as the oil bill, constitutional reform, scheduling local elections and restoring many former Saddam Hussein loyalists to government jobs. Those are among the 18 benchmarks which Washington uses to measure progress toward national reconciliation. A White House report last week found that Iraqis had made only limited progress, fueling calls for a U.S. troop withdrawal.
Posted by: Steve White || 07/16/2007 00:00 || Comments || Link || E-Mail|| [6460 views] Top|| File under: Iraqi Insurgency
Iraq and Saudi Arabia agree to monitor fatwas
Iraq and Saudi Arabia have agreed to monitor sectarian fatwas from clerics that could inflame violence between Sunni and Shiite Muslims, Iraq's national security chief was quoted as saying on Sunday. Iraq has long complained that fellow Arab countries are not doing enough to help end sectarian violence there — a complaint backed by Washington. Sunni Muslim insurgents fighting the US-backed Iraqi government and US forces regularly attack Shiite targets. Some of the insurgents have been Saudis whose Al Qaeda-based radical Sunni ideology despises Shiites. In turn Shiite militias attack Sunni targets. "We emphasised monitoring fatwas that support this element...and give religious justification for their acts," Mowaffak Al-Rubaie told Okaz newspaper, citing agreements signed in meetings in Saudi Arabia last week with Saudi Interior Minister Prince Nayef Bin Abdulaziz. Saudi authorities fear Saudi militants fighting in Iraq could return to fight the US-allied monarchy, which has been fighting its own insurgency since 2003. Rubaie said Iraqi courts had passed sentences against 160 Saudis since 2003. He said "hundreds" were awaiting trial. "We learned that a great number of those who have been duped [into fighting] in Iraq are Saudis, who entered from a certain neighbouring country," Rubaie said. "When they train in Iraq, they could return to the kingdom...and threaten civilians."
Posted by: Fred || 07/16/2007 00:00 || Comments || Link || E-Mail|| [6466 views] Top|| File under: Iraqi Insurgency
Hey, Kiddies, it's Nahoul the bee from Hamas TV
Hamas children's TV has replaced Farfour, the recently martyred (and Disney-copyright infringing) mouse with Farfour's cousin, Nahoul the Bee.

(The mixed-species nature of Farfour's extended family is never adequately explained.)

Video at the link.

I understand there's a lot of buzz in the Gaza Strip about this show.

[ducks]
Posted by: Mike || 07/16/2007 06:41 || Comments || Link || E-Mail|| [6475 views] Top|| File under: Hamas
Southeast Asia
Manila terror law draws criticism
A tough new anti-terrorism law has come into effect in the Philippines. The Human Security Act allows the government to detain suspects for up to three days without charge, use wiretaps and also seize suspects' assets.

The government in Manila says the law will help it to tackle militant groups, such as Abu Sayyaf. But critics, including the Roman Catholic Church, fear the law could be used to quell legitimate political dissent in the country.

The government says the anti-terrorism law will give it a specific weapon to counter extremists, including choking off funds used to finance their attacks.

The government also argues there are adequate safeguards in the law, pointing out the detention period without charge is far shorter than in many other countries, while wiretapping requires a court order.

But critics, including the influential Roman Catholic Church,

Sheesh. The bodies of the Pinoy marines aren't even cold yet, and still no sign of the kidnapped priest...

fear President Gloria Arroyo may be tempted to use the new powers to harass her political rivals. They also say the law is being pushed through without clear implementing guidelines.

Opponents further worry that rogue elements in the army, accused of killing hundreds of mainly political activists over the past few years, will take the new law as a green light to step up their murderous activities, our correspondent says.
Posted by: lotp || 07/16/2007 00:00 || Comments || Link || E-Mail|| [6476 views] Top|| File under: Abu Sayyaf
Cheney pushes Bush to act on Iran
The balance in the internal White House debate over Iran has shifted back in favour of military action before President George Bush leaves office in 18 months, the Guardian has learned.



A well-placed source in Washington said: "Bush is not going to leave office with Iran still in limbo."



The shift follows an internal review involving the White House, the Pentagon and the state department over the last month. Although the Bush administration is in deep trouble over Iraq, it remains focused on Iran. A well-placed source in Washington said: "Bush is not going to leave office with Iran still in limbo."

The White House claims that Iran, whose influence in the Middle East has increased significantly over the last six years, is intent on building a nuclear weapon and is arming insurgents in Iraq and Afghanistan.



Cheney is being resisted by the secretary of state, Condoleezza Rice, and the defence secretary, Robert Gates.

The vice-president, Dick Cheney, has long favoured upping the threat of military action against Iran. He is being resisted by the secretary of state, Condoleezza Rice, and the defence secretary, Robert Gates.

Last year Mr Bush came down in favour of Ms Rice, who along with Britain, France and Germany has been putting a diplomatic squeeze on Iran. But at a meeting of the White House, Pentagon and state department last month, Mr Cheney expressed frustration at the lack of progress and Mr Bush sided with him. "The balance has tilted. There is cause for concern," the source said this week.

Nick Burns, the undersecretary of state responsible for Iran and a career diplomat who is one of the main advocates of negotiation, told the meeting it was likely that diplomatic manoeuvring would still be continuing in January 2009. That assessment went down badly with Mr Cheney and Mr Bush.

"Cheney has limited capital left, but if he wanted to use all his capital on this one issue, he could still have an impact," said Patrick Cronin, the director of studies at the International Institute for Strategic Studies.



The Washington source said Mr Bush and Mr Cheney did not trust any potential successors in the White House, Republican or Democratic, to deal with Iran decisively.

"The choices are: tell Israel no, let Israel do the job, or do the job yourself."

The Washington source said Mr Bush and Mr Cheney did not trust any potential successors in the White House, Republican or Democratic, to deal with Iran decisively. They are also reluctant for Israel to carry out any strikes because the US would get the blame in the region anyway.

"The red line is not in Iran. The red line is in Israel. If Israel is adamant it will attack, the US will have to take decisive action," Mr Cronin said. "The choices are: tell Israel no, let Israel do the job, or do the job yourself."



Almost half of the US's 277 warships are stationed close to Iran

Almost half of the US's 277 warships are stationed close to Iran, including two aircraft carrier groups. The aircraft carrier USS Enterprise left Virginia last week for the Gulf. A Pentagon spokesman said it was to replace the USS Nimitz and there would be no overlap that would mean three carriers in Gulf at the same time.

No decision on military action is expected until next year. In the meantime, the state department will continue to pursue the diplomatic route.
Posted by: lotp || 07/16/2007 00:00 || Comments || Link || E-Mail|| [6478 views] Top|| File under: Govt of Iran
Who's in the News
53
[untagged]
7
Taliban
6
Iraqi Insurgency
6
Global Jihad
4
al-Tawhid
4
Muttahida Majlis-e-Amal
3
Govt of Iran
3
Fatah al-Islam
3
TNSM
3
Hamas
2
Islamic Courts
1
Mahdi Army
1
al-Qaeda in North Africa
1
Thai Insurgency
1
IRGC
1
Palestinian Authority
1
ISI
1
al-Qaeda in Iraq
1
Fatah
1
Govt of Syria
1
Jund al-Shams
1
Abu Sayyaf
Bookmark
E-Mail Me
The Classics
The O Club
Rantburg Store
The Bloids
The Never-ending Story
Thugburg
Gulf War I
The Way We Were
Bio
Merry-Go-Blog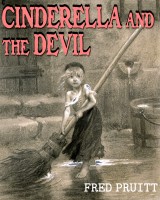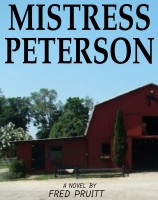 On Sale now!


A multi-volume chronology and reference guide set detailing three years of the Mexican Drug War between 2010 and 2012.

Rantburg.com and borderlandbeat.com correspondent and author Chris Covert presents his first non-fiction work detailing the drug and gang related violence in Mexico.

Chris gives us Mexican press dispatches of drug and gang war violence over three years, presented in a multi volume set intended to chronicle the death, violence and mayhem which has dominated Mexico for six years.
Click here for more information


Meet the Mods
In no particular order...


Steve White
Seafarious
Pappy
lotp
Scooter McGruder
john frum
tu3031
badanov
sherry
ryuge
GolfBravoUSMC
Bright Pebbles
trailing wife
Gloria
Fred
Besoeker
Glenmore
Frank G
3dc
Skidmark
Alaska Paul



Better than the average link...



Rantburg was assembled from recycled algorithms in the United States of America. No trees were destroyed in the production of this weblog. We did hurt some, though. Sorry.
44.197.230.180

Help keep the Burg running! Paypal: