Afghanistan
Taliban leader vows more attacks against West
A Taliban commander warned Western nations in an interview broadcast on US television on Friday that they could expect more attacks. Mansour Dadullah, in the interview shown on ABC News, said the July 2005 suicide attacks on London's transport system, in which 52 people had died, were "not enough" and that bigger attacks were coming. "You will, God willing, be witness to more attacks," Dadullah told a Pakistani journalist in an interview ABC said was conducted four days earlier.

The commander of the Islamic group, which was ousted from power in Afghanistan by US troops after the September 11, 2001 terrorist attacks, talks about his ability to operate inside neighbouring Pakistan. "We have many friends," he said. "It is very easy for us to go in and out of the tribal areas (at the Pak-Afghan border). It is no problem."

Last month, ABC broadcast a video showing Dadullah presiding over a "graduation ceremony" of fighters trained by Al Qaeda and the Taliban somewhere in the Afghanistan-Pakistan tribal border region on June 9. In that video, Dadullah had threatened members of the North Atlantic Treaty Organisation military alliance deployed in Afghanistan. "These Americans, Canadians, British and Germans come here to Afghanistan from faraway places," Dadullah said on the video. "Why shouldn't we go after them?"
Posted by: Fred || 07/15/2007 00:00 || Comments || Link || E-Mail|| [6474 views] Top|| File under: Taliban
Africa Horn
Three foreign teachers arrested in Mogadishu
(SomaliNet) Three foreign teachers have been arrested in Mogadishu today in connection with what the government called 'terror groups' after the security forces in the transitional federal government stormed an educational institute of SIMAD on the main industry road in north of the Somalia capital Mogadishu.


Wanna bet they weren't three Lutherans at the American school in Mog?

Yusuf Moalim, among principals of the institute told Somalinet that heavily armed soldiers raided the school this morning extracting two Ugandans and one Kenyan who were in their class periods. "The soldiers came and informed us that they were going to search for weapons, they entered all the rooms in the school but we were shocked when the soldiers took three of our foreign teachers," said Moalim.

Local colleges, institutes and universities in Mogadishu have always hired outside teachers, but most of the foreigners left the country during and after of the Ethiopian led massive military offensive that ended the six-month rule of Somalia's Islamic Courts Union and installed the interim government in Mogadishu.
Posted by: || 07/15/2007 00:44 || Comments || Link || E-Mail|| [6462 views] Top|| File under: Islamic Courts
Additional Allied Forces Deployed In Mogadishu
(SomaliNet) Somalia's interim government has sped-up its security steps in the capital of Mogadishu to ensure the opening of the national reconciliation conference on Sunday as large number of Ethiopia and Somalia forces were deployed in all the areas in which the government sees as hotspots.

Some key streets in north and south of the capital received heavily armed allied soldiers with armored vehicles and tanks where they search people and cars. The Somali soldiers were mainly brought from the military camps in the outskirts of the capital to bolster operations aimed to restore peace. An Ethiopian tank could be seen in almost every junction in the capital.

Mohamed Mohyidin, the spokesman for Banadir authority told Somalinet that the new military step was to encourage the security and prevent any violent acts that might damage the opening of Sunday's meeting.

The ordinary people in Mogadishu are now growing concern over the additional deployment of soldiers in the city. People fear this might lead to war. "I am very worried about the military movement in the capital," said Ali Olow, a local resident in Wardhigley district, south of the capital. On Friday, the insurgents in Mogadishu vowed to disrupt the peace meeting and kill anyone whose ambition is to attend what they called 'the misguided meeting'.
Posted by: || 07/15/2007 00:38 || Comments || Link || E-Mail|| [6471 views] Top|| File under: Islamic Courts
Britain
Gorgeous George to be suspended from Commons over Iraq
GEORGE GALLOWAY, the MP who campaigned against the Iraq war, is to be suspended from parliament over his links to the United Nations oil-for-food programme in Iraq.

The parliamentary standards watchdog will rule this week that Galloway failed properly to declare his links to a charitable appeal partially funded from money made by selling Iraqi oil under Saddam Hussein, according to a source close to the inquiry. The one-month suspension for Galloway, often referred to as "Gorgeous George", is one of the most severe given to an MP.

In 1998 Galloway founded the Mariam Appeal, which campaigned for the lifting of sanctions on Iraq. The appeal, which paid Galloway's wife and funded international travel for the MP, received almost £450,000 from Fawaz Zureikat, a Jordanian businessman who was also a trustee of the appeal. It subsequently emerged that more than half of this money came from the proceeds of Iraqi oil sales. An investigation by the American Senate alleged that the Mariam Appeal was used by the Iraqi regime to finance Galloway.

The Mariam Appeal, which raised more than £1.4m, has never filed any accounts and the parliamentary authorities have been unable to account for some of the expenditure.
Posted by: trailing wife || 07/15/2007 16:51 || Comments || Link || E-Mail|| [6464 views] Top|| File under: Iraqi Baath Party
UK police: Lock terror suspects up indefinitely
One of Britain's most senior police officers has demanded a return to a form of internment, with the power to lock up terror suspects indefinitely without charge.

The proposal, put forward by the head of the Association of Police Chief Officers (Acpo) and supported by Scotland Yard, is highly controversial. An earlier plan to extend the amount of time suspects can be held without charge to 90 days led to Tony Blair's first Commons defeat as Prime Minister. Eventually, the government was forced to compromise on 28 days, a period which Gordon Brown has already said he wants to extend.

The Observer understands that the Acpo proposal has been discussed in meetings between Brown and senior police officers. Whitehall sources said the PM was receptive to the association's demands, but believes an upper detention limit is essential to avoid a de facto Guantanamo Bay based in the UK.

More on the proposal and the debate at the link.
Posted by: lotp || 07/15/2007 00:00 || Comments || Link || E-Mail|| [6463 views] Top|| File under:
China-Japan-Koreas
N Korea 'closes' nuclear facilities
North Korea has shut down its Yongbyon nuclear facilities, the United States announced on Saturday, saying Washington now hopes for 'rapid progress' toward Pyongyang's nuclear disarmament.

"The US has been informed on Saturday that the Democratic People's Republic of Korea shut down its nuclear facilities at Yongbyon," State Department spokesman SeanMcCormack said in a statement. "We welcome this development and look forward to the verification and monitoring of this shutdown by the IAEA team that has arrived in the DPRK," he said.

Posted by: Fred || 07/15/2007 00:00 || Comments || Link || E-Mail|| [6470 views] Top|| File under:
Home Front: Politix
Graham Vs Webb
I'll let my disgust with Graham over Grahamnesty abide - on this he's spot on. Va needs to rethink Webb. He's a temperamental tool, and no friend of the military he once served, IMHO


WASHINGTON - When senators from opposing parties call each other "friend" and pat each other as they talk, there's a fighting chance they're angling to wring each other's neck.

So it appeared on NBC's "Meet the Press" on Sunday when Democrat Jim Webb of Virginia and Republican Lindsey Graham of South Carolina testily exchanged views on President Bush's Iraq policy and troop welfare. An impromptu troop surge debate turned into a temper surge.

"Just wash your hands of Iraq," an animated Graham said to the war critics, including the Democrat seated to his immediate right. "History will judge us, my friend."

"It's been a hard month, Lindsey," Webb commiserated, wearing a tight smile. "You need to calm down, my friend."

"Lindsey's had a hard month," Webb repeated.

"It ain't about Lindsey having a hard month," Graham snapped.

The Democrat, a Vietnam veteran, lost an effort in the Senate last week to require specified periods of home time for troops deployed in the war, his bill winning majority support but falling short of the 60 votes needed to proceed. He took sharp objection when Graham asserted that high re-enlistment numbers are a vote of confidence in the Iraq policy by the troops.

"This is one thing I really take objection to — may I speak? — is politicians who try to put their political views into the mouths of soldiers," Webb said over his opponent's interruptions. He placed his hand briefly on Graham's back, then jerked his thumb in the Republican's direction.

"Have you been to Iraq?" Graham demanded.

"I've covered two wars as a correspondent," Webb said. "I have been to Afghanistan as a journalist."

Graham: "Have you been to Iraq and talked to the soldiers?"

Webb: "You know, you've never been to Iraq, Lindsey."

The Republican pointed out he's been there seven times.

"You know," Webb said dismissively, "you can see the dog and pony shows. That's what congressman do.

"Why don't you go look at the polls, Lindsey, instead of the seven or eight people that are put in front of you when you make your congressional visit?"

Graham tried to ease the tension. It didn't work.

"Let's — something we can agree on," he said, placing his hand on Webb's arm. "We both admire the men and the women in uniform. "

"Don't put political words in their mouth," Webb interrupted.

The exchange ended with Graham praising the troops: "God bless them and let's make sure they can win because they can."

And Webb getting the final, combative word:

"I'll let them judge what you said."

Posted by: Frank G || 07/15/2007 19:21 || Comments || Link || E-Mail|| [6464 views] Top|| File under: Iraqi Insurgency
India-Pakistan
Zawahiri behind the Red Mosque bloodbath
AL-QAEDA'S leadership secretly directed the Islamic militants whose armed revolt at the Red Mosque in Islamabad ended last week with more than 100 deaths after it was stormed by the Pakistan army.

According to senior intelligence officials, the troops who finally took control discovered letters from Osama Bin Laden's deputy, Ayman al-Zawahiri. They were written to Abdul Rashid Ghazi and Abdul Aziz, the brothers who ran the mosque and adjacent madrasah.

Government sources said up to 18 foreign fighters including Uzbeks, Egyptians and several Afghans had arrived weeks before the final shootout and set up firing ranges to teach students, including children, how to handle weapons.

Al-Qaeda has wanted to open a Pakistan front in its global jihad since President Pervez Musharraf sided with America after the terrorist attacks of September 11, 2001.

Diplomats were surprised by the speed with which the fugitive Zawahiri condemned the raid and called on Pakistanis to rise up against Musharraf.

The response to his appeal was equally swift. Twenty-seven soldiers were killed when a suicide attacker struck a military convoy in northwest Pakistan near the Afghan border yesterday. At least 58 have been killed in bombings and shootings since the Red Mosque crisis began 12 days ago.

This weekend street protests were organised by religious parties as the government dispatched thousands more soldiers to its troubled North West Frontier province. Some were sent to the Swat Valley, where a suicide car bomber killed three policemen last Thursday and a madrasah controlled by Maulana Fazlullah, a militant mullah, is expected to be the next flashpoint. Fazlullah has been using a radio station to rally support for Al-Qaeda and has urged followers to arm themselves in preparation for a siege.

Ministers blamed the presence of foreign fighters for the breakdown of negotiations at the Red Mosque just as they seemed about to reach a deal to end the standoff peacefully.

According to government sources and western diplomats, Al-Qaeda sought martyrdom instead. "They wanted a poster boy for Pakistan and Ghazi was the perfect guy," said one western diplomat. Ghazi was shot dead in the army's final assault on the mosque a week after his older brother tried to escape disguised in a burqa.

Musharraf's use of overwhelming force to defeat the militants was welcomed not only by international allies in the war on terror but by Pakistan's urban middle classes. Advisers were weighing up whether his declaration of war on militants, could be turned to political advantage. His presidential term expires in September and he must decide whether to seek reappointment by the current parliament or call early parliamentary elections with the aim of securing a fresh mandate.

Diplomats believe an initial surge of support may already be fading, however, as concern grows over the number of women and children killed in the Red Mosque.

Ministers denied at first that any had died but the army has since admitted 19 bodies were "beyond recognition". "They could be anybody, any age," a spokesman said.

Although the interior ministry confirmed later that up to 25 women and children had been killed in the mosque, survivors suggested that the toll could be considerably higher.

Asma Hayat, 15, said she had seen several classmates shot and had been told of 15 other girls killed. She claimed she had seen "dozens" of 12 and 13-year-old boys dead, insisting: "Their faces were recognisable." According to Asma, she was handing out water to children affected by tear gas near the main gate when her friend Nasmeen, 17, was shot in the side. When she went to help her, Nasmeen pushed her away, saying: "It feels good, it's martyrdom." She was taken away for treatment, but her father called a few days later to say she had died.

Bilal Sabir Khan, 11, claimed one of his friends had been shot in the foot and he saw "many martyrs and injured students on the roof of the library and the lawn in front of the mosque".

At the Jinnah stadium, where more than 100 distraught relatives waited to learn the fate of their children, charity workers posted the names of those admitted to hospitals and morgues.

Mattiullah Khan, 50, said he had not spoken to his 16-year-old nephew Mohammed Yusuf since the previous week, when the boy had said he wanted to escape. "He didn't want to be a martyr," his uncle said.

The lists of injured, dead and detained told their own story of panic and terror. Among those held in Adyala jail were a six-year-old boy, with two nine-year-olds for company. There were 23 names on the list of confirmed dead, many of them aged 15 and 16. At the Federal Government Services hospital, 34 girls under 16 were treated for tear gas inhalation, including a six-year-old, four girls of eight, and many more younger than 12.

Hamid Gul, a former head of Pakistan's ISI intelligence service, said statistics like these, and the stories of dead and injured children, could drive Musharraf from power. "The government is trying to hide the number of young girls killed," he claimed. "As the truth comes out that young girls were gassed and burnt, riddled with bullets and killed, it'll be bad for Musharraf."
Posted by: trailing wife || 07/15/2007 17:07 || Comments || Link || E-Mail|| [6464 views] Top|| File under: al-Qaeda
Govt issues snaps of 10 foreign militants killed in mosque raid
The government on Saturday released photographs of 10 more foreign militants who were died fighting security forces during the Lal Masjid operation on July 10. "We have identified 10 more bodies of the foreigners who died fighting security forces. We are not sure about their nationality, but their faces clearly show that they are foreigners," Interior Ministry spokesman Brigadier (r) Javed Iqbal Cheema told a press conference here. The Interior Ministry has already issued photographs of four foreign militants. The latest announcement brings the number of foreigners killed to 14.

Cheema said the security agencies had recovered 76 bodies from the mosque compound. He said 22 out of 76 bodies were charred. He said one of the charred bodies recovered from the house of Ghazi was most probably of the cleric's mother.
Posted by: Fred || 07/15/2007 00:00 || Comments || Link || E-Mail|| [6460 views] Top|| File under: Taliban
'Criminals hijacked TNSM's Shariah drive in Malakand'
A commander of the outlawed Tehrik Nifaz-e-Shariah Muhammadi (TNSM) has revealed that the group's goal, the enforcement of Shariah in Malakand, failed because "criminals" hijacked the movement for their own goals. Abdul Mateen Jan spent several years as a commander of the outlawed group in the 1990s. He says a Peshawar High Court ruling abolishing Provincially Administered Tribal Areas Regulations in early 1994 laid the foundation for the movement when Dir district Jamaat-e-Islami leader Maulana Sufi Muhammad launched TNSM for the enforcement of Islamic laws in absence of any other system.

He said the inclusion of "criminals" into the movement spoiled the struggle for Shariah. "Kidnappers, car-snatchers and mercenaries surrounded Sufi Muhammad, changing him dramatically," Jan, in his 50s, told Daily Times. The government outlawed the TNSM after its leader Sufi Muhammad mobilised thousands of volunteers to cross into Afghanistan to fight alongside the Taliban against the Northern Alliance days after 9/11. Maulana Sufi Muhammad is presently serving a lengthy prison term in Dera Ismail Khan after he was arrested upon his return from Afghanistan.

More recently, alleged Islamic militants have disturbed Swat and the arrival of an army brigade has increased the local population's fears about a likely military operation. "I joined the movement just to play a role in enforcement of Shariah," Jan said.

Replying to a question about how criminals managed to join the movement, the former commander who hid in Afghanistan when government forces launched an operation against the TNSM, said, "No one noticed anything amiss till they were controlling our leader. Sufi Muhammad was good in the beginning as he used to consult all of us before taking any decision. But later, our leader seemed a different man." He said the maulana stopped taking advice from the consultative body and started passing orders like a "military dictator". He said the Taliban were suffering from a similar problem in Waziristan and the joining of "criminals" was tarnishing its image.

Another former TNSM leader, Muzaffar Syed, who is a lawyer, said anti-Pakistan Afghan commander Ahmed Shah Masood offered his aid to the exiled TNSM members. "Ahmed Shah Masood's emissaries met the TNSM commanders and fighters when we took refuge in Kunar province." He was unable to explain what help Masood's emissaries offered. Syed, after his experiences with the TNSM, now regards clerics with a critical eye. "For a mullah, every good Muslim looks an infidel," he opined, and said the movement did not enjoy popular mass support as it was conceived.
Posted by: Fred || 07/15/2007 00:00 || Comments || Link || E-Mail|| [6462 views] Top|| File under: TNSM
Jirgas have no legitimacy, says Sindh CJ
The Sindh High Court's (SHC) chief justice, Justice Sabihuddin Ahmed, has said that the Jirgas being held in Sindh were wrong and had no legitimacy. He termed the SHC Sukkur division's decision in this regard as correct. While talking to the media Saturday after a meeting with all the district and sessions judges of the province, the CJ Sindh said that a third person had no right to a impose decisions on others and ask them to pay compensation or withdraw a complaint. "According to the law, a complainant could only withdraw a case by personally appearing before the court, no decision could be made above the law," Ahmed added. He said that the SHC would form district committees to bring the people and the judiciary closer. He said that 20,000 cases were pending in the courts of Sindh.
Posted by: Fred || 07/15/2007 00:00 || Comments || Link || E-Mail|| [6459 views] Top|| File under:
Indian Navy Seeks Second Troop Carrier (LPD) From US
The Indian Navy has sought a second troop carrier from the US to build on its newly acquired capabilities but Washington would have to clear the sale of the ship before a deal was negotiated, a senior US military officer said Saturday.

'The Indian Navy has expressed interest in the USS Nashville. Congress has not yet approved the ship for transfer (sale). That is likely to happen next year and we can then begin negotiations,' Lt. Gen. Jeffrey Kohler, director of the US Defence Security Cooperation Agency, told reporters here.

The Indian Navy had last month commissioned INS Jalashva, formerly the USS Trenton landing platform dock (LPD) it purchased for $53.5 million. The ship is expected to sail to India later this month from Norfolk, where it was extensively refitted after being decommissioned from the US Navy.
Continued on Page 49
Posted by: Anonymoose || 07/15/2007 00:00 || Comments || Link || E-Mail|| [6477 views] Top|| File under:
Qazi resigning to protest Lal Masjid operation
Muttahida Majlis-e-Amal President Qazi Hussain Ahmad announced on Saturday that he would resign from the National Assembly to protest the Lal Masjid operation.

Addressing a press conference here, he said he would submit his resignation to the Speaker of the NA in the next few days. He said he would resist a government plan to demolish the Jamia Hafsa, adding that the MMA would not allow the government to run the madrassa. He said he was trying to form a team of retired judges to investigate the Lal Masjid issue. He said the government had been determined to kill Abdur Rashid Ghazi and his followers.

He said there was no law and order problem in the NWFP, adding that the provincial government had not requested any military action.
Posted by: Fred || 07/15/2007 00:00 || Comments || Link || E-Mail|| [6460 views] Top|| File under: Muttahida Majlis-e-Amal
Musharraf has failed to contain Al Qaeda: US
President Pervez Musharraf has failed to contain Al Qaeda and must regain control over areas bordering Afghanistan, said Stephen Hadley, President George Bush's national security adviser. Answering questions in an interview with Bloomberg Television's 'Political Capital with Al Hunt', Hadley said Musharraf's strategy of giving tribal leaders more autonomy "has not worked the way it should have".


Hasn't worked any way at all that we can see. Unless you're on the other side.

The US is working with the Pakistani government to thwart the latest threats, Hadley said, adding that the Musharraf government is "beginning to take some moves that will reassert control in those areas".

Faced with growing unrest in Congress over the perception that terrorism risks are growing, the administration is stepping up pressure on Pakistan. US Assistant Secretary for South and Central Asian affairs Richard Boucher has said Al Qaeda fighters have found more freedom to operate in Pakistan since Musharraf made the deal with tribesmen. Concerning Iraq, Hadley said the government of Iraqi Prime Minister Nuri Al-Maliki needed to end sectarian violence before it could achieve political stability. The Iraqi government had thus far failed to meet several political goals deemed necessary for enabling a US military withdrawal from the country, the Bush administration told Congress on Friday.

Hadley was, however, upbeat about prospects for the success of the US troop increase in Iraq and said military commanders, not Congress, should determine the next steps. "We will have another two months operating under this new strategy," Hadley said.
Posted by: Fred || 07/15/2007 00:00 || Comments || Link || E-Mail|| [6462 views] Top|| File under: al-Qaeda
Iraq
Air Force quietly building Iraq presence
Away from the headlines and debate over the "surge" in U.S. ground troops, the Air Force has quietly built up its hardware inside Iraq, sharply stepped up bombing and laid a foundation for a sustained air campaign in support of American and Iraqi forces.

Squadrons of attack planes have been added to the in-country fleet. The air reconnaissance arm has almost doubled since last year. The powerful B1-B bomber has been recalled to action over Iraq.

The escalation worries some about an increase in "collateral damage," casualties among Iraqi civilians. Air Force generals worry about wear and tear on aging aircraft. But ground commanders clearly like what they see.

"Night before last we had 14 strikes from B-1 bombers. Last night we had 18 strikes by B-1 bombers," Maj. Gen. Rick Lynch said approvingly of air support his 3rd Infantry Division received in a recent offensive south of Baghdad.

Statistics tell the story: Air Force and Navy aircraft dropped 437 bombs and missiles in Iraq in the first six months of 2007, a fivefold increase over the 86 used in the first half of 2006, and three times more than in the second half of 2006, according to Air Force data. In June, bombs dropped at a rate of more than five a day.

Inside spacious, air-conditioned "Kingpin," a new air traffic control center at this huge Air Force hub 50 miles north of Baghdad, the expanded commitment can be seen on the central display screen: Small points of light represent more than 100 aircraft crisscrossing Iraqi air space at any one time.

The increased air activity has paralleled the reinforcement of U.S. ground troops, beginning in February, to try to suppress the insurgency and sectarian violence in the Baghdad region. Simply keeping those 30,000 additional troops supplied has added to demands on the Air Force.

"We're the busiest aerial port in DOD (Department of Defense)," said Col. Dave Reynolds, a mission support commander here. Working 12-hour shifts, his cargo handlers are expected to move 140,000 tons of cargo this year, one-third more than in 2006, he said.

The greatest impact of the "air surge" has come in close air support for Army and Marine operations. Early this year, with little fanfare, the Air Force sent a squadron of A-10 "Warthog" attack planes - a dozen or more aircraft - to be based at Al-Asad Air Base in western Iraq. At the same time it added a squadron of F-16C Fighting Falcons here at Balad. Although some had flown missions over Iraq from elsewhere in the region, the additions doubled to 50 or more the number of workhorse fighter-bomber jets available at bases inside the country, closer to the action.

The reinforcement involved more than numbers. The new F-16Cs were the first of the advanced "Block 50" version to fly in Iraq, an aircraft whose technology includes a cockpit helmet that enables the pilot to aim his weapons at a target simply by turning his head and looking at it.

The Navy has contributed by stationing a second aircraft carrier in the Persian Gulf, and the reintroduction of B1-Bs has added a close-at-hand "platform" capable of carrying 24 tons of bombs. Those big bombers were moved last year from distant Diego Garcia in the Indian Ocean to an undisclosed base in the Persian Gulf. Since February, with the ground offensive, they have gone on Iraq bombing runs for the first time since the 2003 invasion.

As chronicled in the Air Force's daily summaries, more and more pilots are getting the "cleared hot" clearance for bombing runs, usually with 500-pound bombs. In recent Army operations north of Baghdad, for example, Air Force planes have struck "factories" for makeshift bombs, weapons caches uncovered by ground troops and, in one instance, "several houses insurgents were using as fire positions."

The demand for air support is heavy. On one recent day, at a briefing attended by a reporter, it was noted that 48 requests for air support were filled, but 16 went unmet. "There are times when the Army wishes we had more jets," said F-16C pilot Lt. Col. Steve Williams, commander of the 13th Expeditionary Fighter Squadron, a component of Balad's 379th Air Expeditionary Wing.

In addition, the Air Force is performing more "ISR" work in Iraq - intelligence, surveillance and reconnaissance. "We have probably come close to doubling our ISR platforms the past 12 months," said Col. Gary Crowder, a deputy air operations chief for the Central Command. Those proliferating reconnaissance platforms include Predator drones, high-flying U2s and AWACS, the technology-packed airborne warning and control aircraft, three of which returned to the Persian Gulf in April after three years' absence.

The F-16Cs and other attack planes also do surveillance work with their targeting cameras, keeping watch on convoy routes, for example. By Oct. 1, Crowder said, all squadrons will have "ROVER" capability, able to download real-time aerial video to the laptop computers of troops on the ground - showing them, in effect, what's around the next corner. "They love it. It's like having a security camera wherever you want it," said Col. Joe Guastella, the Air Force's regional operations chief.

Air Force engineers, meanwhile, are improving this centrally located home base, which supports some 10,000 air operations per week. The weaker of Balad's two 11,000-foot runways was reinforced - for five to seven years' more hard use. The engineers next will build concrete "overruns" at the runways' ends. Balad's strategic ramp, the concrete parking lot for its biggest planes, was expanded last fall. The air traffic control system is to be upgraded again with the latest technology. We'd like to get it to be a field like Langley, if you will," said mission support chief Reynolds, referring to the Air Force showcase base in Virginia.

The Air Force has flown over Iraq for many years, having enforced "no-fly zones" with the Navy in 1991-2003, banning Iraqi aircraft from northern and southern areas of this country. Today, too, it takes a long view: Many expect the Army to draw down its Iraq forces by 2009, but the Air Force is planning for a continued conflict in which it supports Iraqi troops.

"Until we can determine that the Iraqis have got their air force to sufficient capability, I think the coalition will be here to support that effort," Lt. Gen. Gary North, overall regional air commander, said in an interview. The new Iraqi air force thus far fields only a handful of transports and reconnaissance aircraft - no attack planes.

North also echoed a common theme in today's Air Force: Some of the U.S. planes are too old. Some of his KC-135 air-refueling tankers date from 1956. Heavy use in Iraq and Afghanistan is cracking the wings of some A-10s, the Air Force says. "We are burning these airplanes out," North said. "Our A-10s and our F-16s are rapidly becoming legacy systems."

If the equipment is under strain, it doesn't appear the personnel are. The Air Force's four-month Iraq tours and extensive use of volunteer pilots from the Reserve and National Guard contrast sharply with an Army whose 15-month tours are sapping energy and morale. In the Air Force, Iraq duty can even be cut to two months. Lt. Col. Bob Mortensen's 457th Fighter Squadron - F-16Cs from Fort Worth, Texas - managed it by working a deal with another Reserve unit to share one four-month rotation.

How much longer can these flyers answer the call?

"As many times as we're asked," Mortensen said.
Posted by: trailing wife || 07/15/2007 16:56 || Comments || Link || E-Mail|| [6461 views] Top|| File under: Iraqi Insurgency
Israel-Palestine-Jordan
Hamas rejects Abbas' new government as illegal
Hamas on Saturday rejected as unconstitutional the government appointed by Palestinian President Mahmoud Abbas to replace a Hamas-led cabinet, and called for parliament to convene to try to reverse the decision. Abbas, who leads the secular Fatah faction, disbanded a government led by the Islamist group and formed an emergency administration after Hamas seized the Gaza Strip by force on June 14. Since then he has ruled by emergency decree. Responding to a constitutional limit on the 30-day state of emergency, Abbas on Friday swore in three new ministers and reappointed Salam Fayyad as prime minister. Fatah said the manoeuvres put the government on a new legal footing. But Hamas spokesman Fawzi Barhoum said the caretaker government was illegal. He said the Islamist group "will not deal with it in any way or form, and we call upon our people not to deal with it". Hamas called for a special session of the Palestinian parliament to be convened on Sunday to try to challenge Abbas's decisions.
Posted by: Fred || 07/15/2007 00:00 || Comments || Link || E-Mail|| [6461 views] Top|| File under: Hamas
State Dept. warns of likely attack on US buildings in Israel
More on the warning we posted yesterday. Detailed restrictions at the link.

The American State Department has issued a warning Saturday to citizens and residents of the US living in Israel.

The warning was released after information was received that suicide bombings were planned against American institutes, restaurants and businesses in Israel that are connected to the US, especially in Jerusalem.

The warning refers to the "general state of security in Israel, Jerusalem, the West Bank and the Gaza Strip, and to the repeated threats against American citizens and sites."

The State Department added that "the Israeli authorities are concerned by the continued threat of suicide attacks," and that "the US government has received information that American interests might be targeted for terrorist attacks."

Americans were cautioned to leave the Gaza Strip immediately and to refrain from entering the West Bank. They are asked to be attentive in the vicinity of American buildings such as the embassy in Tel Aviv and the consulate in Jerusalem.
Posted by: lotp || 07/15/2007 00:00 || Comments || Link || E-Mail|| [6465 views] Top|| File under:
Science & Technology
More Predators, Faster
Air Force Chief of Staff Gen. T. Michael Moseley is accelerating delivery of the Defense Department's December 2009 goal of 21 daily MQ-1 Predator unmanned aerial vehicle combat air patrols, or CAPs, by one year.

At the chief of staff's request, Air Force officials coordinated deployment actions with the Joint Staff and Central Command to increase three additional Predator CAPs, boosting full motion video and rapid strike capability to the Joint Force commander in Iraq. Two of these CAPs are expected to be active this summer or early fall.

"The Predator provides a tremendous capability for our joint and coalition forces on the ground," said Lt. Gen. David A. Deptula, the deputy Air Force chief of staff for intelligence, surveillance and reconnaissance. "The Air Force is pushing to expand Predator air patrols for Admiral (William J.) Fallon's use as quickly as possible."

Admiral Fallon is the commander of U.S. Central Command.

Currently, Airmen operate 12 Predator CAPs providing combat capability to joint forces in Iraq and Afghanistan.

The acceleration is possible due to the chief of staff's "total force" approach to fielding enhanced combat capability. The recently increased Predator training capacity, and the inclusion of additional Air National Guard Airmen supports both increased flight operations and a more robust exploitation of Predator data.

Each Predator CAP provides 24-hour, seven days a week combat operations. They are flown by both active duty and Air National Guard personnel through secure communications to bases in Nevada, California and North Dakota. The Air Force also will begin flying Predator combat operations from Arizona next week, all part of the chief of staff's "total force" approach in combining Active, Air Force Reserve and Air National Guard capabilities in a much more inclusive and effective manner.

The Air Force continues to deploy all operational Predator assets and will look to sustain this combat capability as new production aircraft, ground stations and aircrew are delivered. To fully man this new level for Central Command, the Air Force will maintain 160 "total force" Predator crews, up from 120 last year.

The Predator is an armed multi-role intelligence, surveillance and reconnaissance asset with sophisticated sensors and weapons delivering critical combat capability to U.S. and U.K. forces in both Iraq and Afghanistan. This weapon system has the capability to find, track, and, if necessary, strike an enemy threat with immediate effect. This type of tactical agility is imperative to neutralize insurgent activity. The Air Force's Predator is the most requested medium- or high-altitude UAV in the U.S. Central Command theater of operations.
Posted by: Anonymoose || 07/15/2007 00:00 || Comments || Link || E-Mail|| [6460 views] Top|| File under:
Syria-Lebanon-Iran
Iran demands Japan pay for oil in Yen
Iran asked Japanese refiners to switch to the yen to pay for all crude oil purchases, after Iran's central bank said it is reducing holdings of the US dollar.

The yen rose on speculation for an increase in demand for the currency, the result of Japan's annual 1.24 trln yen ($10.1 bln) of oil imports from Iran. Central bankers in Venezuela, Indonesia and the United Arab Emirates have said they will invest less of their reserves in dollar assets because of the weakening currency.

"What else can Japan do but to accept the request, once the oil producer sent its wish?'' said Hirofumi Kawachi, an analyst at Mizuho Investors Securities Co. in Tokyo. "The tensions between the US and Iran are escalating, and it is Iran's measure to hedge risk.''

Iran is cutting its US dollar reserves to less than 20% of total foreign currency holdings, and will buy more euros and yen as tensions with the US increase, Central Bank Governor Ebrahim Sheibany said on March 27.



Iran isn't alone in wanting to drop the dollar for pricing oil. Russia plans to open the Energy Stock Exchange in St. Petersburg in the first half of next year to trade oil in rubles

Iran isn't alone in wanting to drop the dollar for pricing oil. Russia has been examining plans to price the Urals oil export blend in rubles to curb currency risks. The nation plans to open the Energy Stock Exchange in St. Petersburg in the first half of next year to trade oil in rubles, UBS AG reported June 14.

Iran asked the refiners to use the yen exchange rate quoted at the Bank of Tokyo Mitsubishi UFJ on the date oil cargoes are loaded. The use of yen-based letters of credit for oil "has finally been approved'' by the Iranian central bank and the NIOC, according to the letter, titled "New payment mechanism for Iranian Crude Oil Cargoes.''

Japan imported 1.59 mln kiloliters of Iranian crude oil in May, the least since June 2006, according to government data.

Only Saudi Arabia and the United Arab Emirates are larger oil suppliers to Japan than Iran.
Posted by: lotp || 07/15/2007 07:47 || Comments || Link || E-Mail|| [6461 views] Top|| File under: Govt of Iran
Bulgaria bars arms exports to Iran
London, Jul. 13 – Bulgaria on Friday imposed an arms embargo on Iran, the Bulgarian news agency Focus reported. The decision was made by the Bulgarian government at a cabinet meeting earlier in the day.

In April, Bulgaria imposed sanctions on Iran in line with a resolution by the United Nations Security Council ordering a partial economic and arms embargo against the Islamic Republic over its sensitive nuclear work.
Posted by: || 07/15/2007 00:50 || Comments || Link || E-Mail|| [6461 views] Top|| File under: Govt of Iran
Iranian economists warn Ahmadinejad
Over 50 Iranian economists bluntly told President Mahmoud Ahmadinejad in a face-to-face meeting this week his economic policies were "inexpert" and lacked "any basis in science", the press reported on Saturday.

At Friday's meeting, arranged so the president could hear their criticism, the economists launched a withering attack on Ahmadinejad's government which they said was frittering away the benefits of unprecedented oil wealth.

"In your government, economic policies are adopted without any basis in science or the directives of the fourth development plan," said a statement from the 57 economists read out at the meeting, the Etemad Melli newspaper reported.

They asked for "documented statistics" in official reports that could prove the government's achievements. Iranian news agencies said Ahmadinejad later told the economy ministry to draw up such a report.

"It would seem that after the Islamic revolution, no government has benefited from such a surge in oil revenues," the economists told the president, referring to the high crude prices.

"This gives us a unique and historic opportunity to resolve the structural problems of the economy. But we are worried that we will miss this opportunity."

The economists, who include a former chief of the planning and budget organisation and ex-head of the stock exchange, last month published an open letter which accused the government of failing to create social justice.

Ahmadinejad was elected in 2005 on a platform of helping the poor in OPEC's number two producer feel the benefits of oil wealth but has been repeatedly criticised for harming the worst-off by failing to halt surging inflation.

There has been a conspicuous rise in basic foods and service prices over the past months and the central bank has predicted inflation will rise to 17 percent in the year to March 2008.

Money supply growth is also soaring and is estimated to be running at a colossal 40 percent.

The economists warned against short-termism, saying that Iran's oil and gas wealth belonged to all generations and Ahmadinejad's policies risked "leaving heavy financial commitments for subsequent governments."

Ahmadinejad has also been lambasted by reformists and many conservatives for going on a spending spree to finance infrastructure projects to fulfill promises made in his visits to all 30 provinces over the past two years.

A decision to lower interest rates - taken without the consultation of the central bank chief and economy minister - earlier this year has in particular aroused the ire of economists.

"Such decisions are harmful and inexpert. The most sensitive financial institutions of the country will be weakened and in the not too distant future we will see the negative outcomes of these decisions," they said.

Etemad Melli said that the president described the meeting as "frank, friendly and scientific."

Ahmadinejad also asked the assembled economists to present solutions to resolve the country's economic problems and ideas on how Iran's oil wealth should be spent.

The president has always vehemently rejected criticism over his handling of the economy, insisting that inflation is under control and Iran is reaching new levels of technological progress.
Posted by: Fred || 07/15/2007 00:00 || Comments || Link || E-Mail|| [6460 views] Top|| File under: Govt of Iran
Lebanon & France have low expectations from Saint-Cloud talks
Rival Lebanese politicians open French-sponsored roundtable talks near Paris on Saturday which could make modest progress towards ending an 8-month-old political crisis that threatens to plunge Lebanon into chaos. Officials have been at pains to dampen expectations for the 2-day meeting, hosted by French Foreign Minister Bernard Kouchner at a secluded site in the Saint-Cloud suburb.

The French Foreign Ministry said the meeting had been cut to two days from three because Kouchner had other engagements. Hopes for the meeting do not exceed laying the groundwork for a resumption of dialogue between the various factions in Beirut on how to break their impasse. "I do not look to Paris as the final station. I look at it as a starting point of a new strategy," MP Ibrahim Kanaan, a representative of Christian opposition leader Michel Aoun, said.
Posted by: Fred || 07/15/2007 00:00 || Comments || Link || E-Mail|| [6461 views] Top|| File under: Hezbollah
Hizbullah's 'divine victory' in ruins
Despite the Shiite group's propaganda efforts, criticism of its conduct during last summer's war and its aftermath are filtering through.



"Tell me, do you know what this means?" a Shiite from south Beirut asks as he makes the victory sign with his two fingers.

"It means that we have only two buildings still standing."

"Tell me, do you know what this means?" a Shiite from south Beirut asks a reporter from the Al-Awan news website as he makes the victory sign with his two fingers. "It means that we have only two buildings still standing."

Shoal Rada's macabre joke demonstrates the general atmosphere in Lebanon in the aftermath of the war with Israel, despite Hizbullah's attempts to present last summer's conflict as a "divine victory".

Unbiased reports on the situation in Lebanon are few and far between, as Hizbullah representatives accompany each and every journalist to make sure no reports and photos that may be detrimental to the organization's propaganda efforts are published. However, some criticism against Hizbullah and the Lebanese government does filter through every now and again.

"I don't understand the benefit of this war," says Rada, who works as a driver. "When you have a criminal neighbor such as Israel, you must think a hundred times before provoking it. Hizbullah should have expected this outcome. What's heroic about having a million refugees? Believe me, if they don't pay reparations to all those who have lost their homes in the war, the Shiites will rise up against them and spit at them," he says.

You'd better be prepared to do more than spit at them.

Muhammad, a university professor from west Beirut, says "I was against Hizbullah's attack (on Israel), but when Israel attacked – I supported Hizbullah. Now I am glad that the UNIFIL forces are here. What would become us, the secular Muslims, if we would have had to face Hizullah on our own?"

Words of condemnation and fear of another war with Israel can even be heard in Bint Jbeil, considered to be the Shiite capital in south Lebanon. Dozens of structures suspected of containing bomb duds are marked with red tape, which is not removed until the buildings are 'cleansed". The duds spread out in the area also make it difficult for farmers to cultivate their lands.



"All of our leaders are liars. They make promises, but destroy homes, just like the leaders of the people of Palestine."

"I've lost millions and haven't received any compensation," says Abbas Ibrahim, a 60-year-old local farmer. "All of our leaders are liars. They make promises, but destroy homes, just like the leaders of the people of Palestine."

Residents from other south Lebanon towns, such as Marj Ayun and el-Hiam, are also finding it hard to deal with the new reality.

"People who left the area last July due to the war have not returned because of the cluster-bomb duds," Hadj Muhammad tells a reporter from the Saudi newspaper –Al-Watan.

"The recent attack (against a Spanish UNIFIL battalion in south Lebanon) has killed out hope that life here will ever return to normal," he says.

Action, meet consequence.

During a recent meeting of about 150 Shiite academics at the Commodore Hotel in Beirut, participants called on Hizbullah to halt its attacks against Lebanese government institutions and authorities.



"Hizbullah and the opposition want to drag the country into chaos on behalf of the Syrian regime."

"Hizbullah and the opposition have lost their credibility," says Hamad Sayef, who took part in the conference. "They want to drag the country into chaos on behalf of the Syrian regime. Hizbullah must stand by the government in its war against the Fatah el-Islam militia in Tripoli."
Posted by: lotp || 07/15/2007 00:00 || Comments || Link || E-Mail|| [6471 views] Top|| File under: Hezbollah
Egyptian Extremist Rewriting Rationale For Armed Struggle
Jailhouse Dissent Seen as Challenge to Al-Qaeda
The guerrilla leader who crafted what became al-Qaeda's guide to jihad is preparing to renounce its extremes, including the killing of innocent civilians, according to his onetime colleagues and his own writings.

Abdul-Aziz el-Sherif, an emir, or top leader, of the armed Egyptian movement Islamic Jihad and a longtime associate of al-Qaeda deputy leader Ayman al-Zawahiri, is writing his dissent behind prison walls on Egypt's Nile River.

Retired Gen. Fouad Allam says state security officials tried to discredit extremists' religious reasoning for armed attacks.
Such jailhouse "revisions," as they are known here, have helped to widen rifts between al-Qaeda and some of its former admirers and have led to the release of thousands of erstwhile Islamic extremists from Egypt's prisons. "It will be a challenge to al-Qaeda, from someone from inside, who speaks the same language," said Kamal Habib, a former Islamic Jihad leader imprisoned for 10 years after Islamic extremists assassinated President Anwar Sadat in 1981.

Habib, who bears scars from cigarettes that he said Egyptian security officials stubbed out in his palms during interrogations, said that based on his own experience, Sherif probably was tortured after he was imprisoned in Egypt in 2004 but not as he has been writing his revision. "Torture is not the thing to break Sayed Imam," Habib said, using an honorific for Sherif. "He is very strong."

Fawaz A. Gerges, a Middle East scholar at Sarah Lawrence College in New York, said the revisions "pour fuel on a raging struggle within the jihadist community and . . . challenge the narrative offered by Ayman al-Zawahiri and Osama bin Laden."

Without such dissents, armed attacks "would be much greater, much broader and much more devastating," Gerges said.

The main body of Sherif's revision is a tract of no more than 100 pages that Egypt's state security forces and state-allied religious scholars are vetting. Publication is expected to lead to Egypt's release of up to 5,000 former Islamic Jihad members and other activists.

Among other well known Islamic Jihad figures behind bars in Egypt, Abbud al-Zumar, another former leader, is believed to support Sherif's revision; Mohammed al-Zawahiri, the younger brother of the al-Qaeda deputy leader, publicly "neither supports nor condemns it," according to an associate of the radicals familiar with the revision. He spoke on condition of anonymity.

The associate said he was not convinced of the sincerity of Sherif's revision, in part because Sherif had argued at length against revisions issued by Egypt's other leading militant movement, the Islamic Group.
Posted by: ryuge || 07/15/2007 02:07 || Comments || Link || E-Mail|| [6463 views] Top|| File under: Egyptian Islamic Jihad
Who's in the News
25
[untagged]
12
Iraqi Insurgency
9
Taliban
7
al-Qaeda
4
Islamic Courts
3
Govt of Iran
2
al-Tawhid
2
Hezbollah
1
Muttahida Majlis-e-Amal
1
Palestinian Authority
1
Thai Insurgency
1
TNSM
1
Abu Sayyaf
1
al-Qaeda in Iraq
1
Egyptian Islamic Jihad
1
Fatah al-Islam
1
Global Jihad
1
Hamas
1
Iraqi Baath Party
Bookmark
E-Mail Me
The Classics
The O Club
Rantburg Store
The Bloids
The Never-ending Story
Thugburg
Gulf War I
The Way We Were
Bio
Merry-Go-Blog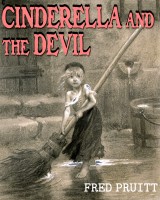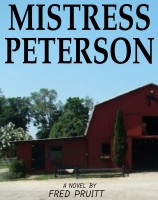 On Sale now!


A multi-volume chronology and reference guide set detailing three years of the Mexican Drug War between 2010 and 2012.

Rantburg.com and borderlandbeat.com correspondent and author Chris Covert presents his first non-fiction work detailing the drug and gang related violence in Mexico.

Chris gives us Mexican press dispatches of drug and gang war violence over three years, presented in a multi volume set intended to chronicle the death, violence and mayhem which has dominated Mexico for six years.
Click here for more information


Meet the Mods
In no particular order...


Steve White
Seafarious
Pappy
lotp
Scooter McGruder
john frum
tu3031
badanov
sherry
ryuge
GolfBravoUSMC
Bright Pebbles
trailing wife
Gloria
Fred
Besoeker
Glenmore
Frank G
3dc
Skidmark
Alaska Paul



Better than the average link...



Rantburg was assembled from recycled algorithms in the United States of America. No trees were destroyed in the production of this weblog. We did hurt some, though. Sorry.
3.95.131.146

Help keep the Burg running! Paypal: