Africa Horn
Somalia: Nothing will delay reconciliation conference, president
(SomaliNet) Somalia's interim president Abdulahi Yusuf Ahmed insisted that the reconciliation conference will take place in Mogadishu as intended ignoring the violence in the city. In a news conference held today inside the presidential house jointly with the traditional leader of Hawiye clan Haji Abdi Iman, president Yusuf spoke out about the current situation in the country and the government's decision to hold the reconciliation meeting on its deadline.

When asked about the night's mortar attacks on government positions, Mr. Yusuf said the violence would not deter the government from its efforts to hold the meeting. "Let alone a mortar attack, even if a nuclear bomb is launched, the national reconciliation meeting will open on its scheduled time, our security forces will continue the disarmament operations and hunting down the plotters," said president Yusuf.

In his speech, the president again offered an amnesty to all supporters of the ousted Islamic Courts Union except those who support extremism. "Somalia president promised us that all those who fled the country for fear of reprisal will be given amnesty and can return to their homes," Abdi Iman told the reporters in the presidential palace.

The president also ruled out the possibility of any foreign troops withdrawal from the country saying that the outside forces will stay in the country until peace is restored.
Posted by: Fred || 07/13/2007 00:00 || Comments || Link || E-Mail|| [6461 views] Top|| File under: Islamic Courts
Arabia
Bahrain Iran's province claim sparks uproar
Claims by the editor of a hardline Iranian newspaper that Bahrain is part of Iran and should be returned have provoked uproar in the Gulf Arab island which is seeking an explanation from Tehran.

Hossein Shariatmadari, editor of conservative Iranian daily Kayhan, said in an article published on Monday that Bahrain was a province of non-Arab, Shiite Iran, and that Bahrainis were demanding the island's return to its "native land". The comments caused a firestorm in Bahrain, which has a majority Shiite population but is ruled by a Sunni royal family, and threaten to escalate into a diplomatic spat.

"We are awaiting an official response from Iran on the ... Shariatmadari issue," a Bahraini Foreign Ministry official who declined to be named told Reuters on Thursday. Sectarian tensions have flared in Bahrain in the past, as Shiites complain of discrimination in jobs and services. Iran's supreme leader Ayatollah Ali Khamenei, to whom Shariatmadari is considered close, is one of a number of religious leaders to whom Shiite Muslims look for guidance, although only a minority of Bahraini Shiites follow Khamenei.

Bahrain's shura council, or upper chamber of parliament, condemned Shariatmadari's comments. "The shura council in Bahrain has strongly deplored the irresponsible statements released by the advisor to Iranian supreme leader Ayatollah Ali Khamenei and managing editor of Iranian daily Kayhan, Hossein Shariatmadari," it said in a statement.

Bahrain is an ally of the United States and hosts the US navy's Fifth Fleet, whose deployment of two aircraft carriers off Iranian waters in recent months has raised pressure on the Islamic Republic in its nuclear standoff with the West.

Iran's embassy in Bahrain said Iranian Foreign Minister Manouchehr Mottaki would address the issue during a trip to the tiny Gulf Arab kingdom on Friday. It was not clear whether Shariatmadari's comments triggered the visit. Embassy spokesman Abulghasem Vafaei distanced Iranian policy from Shariatmadari, saying he did not advise Iran's leadership in foreign affairs. "This article is completely his personal view, it is not related to any official. This man is a journalist, not an adviser in foreign policy," he said.
Posted by: Fred || 07/13/2007 00:00 || Comments || Link || E-Mail|| [6480 views] Top|| File under: Govt of Iran
Britain
Brown mulls bar on offenders visiting Pakistan
British Prime Minister Gordon Brown is considering introducing restrictions on offenders travelling to Pakistan and other countries in an attempt to stop radical Muslims going abroad for training by terror groups, the Guardian reported on Thursday.

According to the British daily, powers to ban those convicted of terror-offences from travelling overseas on their release are to be included in a new crime and terrorism bill. However, ministers acknowledge that such a measure would not have stopped Muktar Ibrahim, the 21/7 bomb plotter jailed for life yesterday, from going to Pakistan because his previous convictions were for only minor offences. Travel to certain countries could be restricted, and those convicted of less serious crimes could be included in a ban. "We may need to go wider than just terrorist offences," Brown's spokesman said.

Answering a question on Wednesday, Brown said he was "looking very carefully" at how Ibrahim was allowed to travel to Pakistan for terror training. "He applied for a passport, he applied for citizenship of this country, and received citizenship because all his offences as a juvenile had been wiped off. That would not happen now and he would not get citizenship of this country. And I'm looking very carefully at the circumstances that surround his visit to Pakistan."

According to the Guardian, Brown also indicated on Wednesday that he was ready to move forward on proposals to extend the time police can detain terror suspects without charge. After resisting talk of changes to anti-terror laws during the attempted car bombings in London and Glasgow, Brown told MPs he wanted to extend the maximum time for pre-charge detention from the current limit of 28 days.

In November 2005, the House of Lords defeated government plans to extend the maximum pre-charge detention to 90 days. Lord Carlile, the independent reviewer of anti-terror legislation, supports an extension with stronger judicial oversight, but the Tories and the Liberal Democrats have resisted it. Other anti-terror measures are likely to be less controversial, including changes to enable post-charge questioning of terror suspects, and enhanced sentences for terrorist-related offences. Links between Ibrahim and Mohammad Sidique Khan, the leader of the July 7 suicide bomb attacks, are still being investigated, but a senior security source believes both men may have attended the same training camp in North Waziristan. The source told the British newspaper that intelligence suggested Khan and Ibrahim had both gone to Pakistan in late 2004 to fight jihad but were sent back to attack Britain by Al Qaeda.

Posted by: Fred || 07/13/2007 00:00 || Comments || Link || E-Mail|| [6461 views] Top|| File under: al-Qaeda in Britain
China-Japan-Koreas
Born and raised in a North Korean gulag
On Nov. 29, 1996, 14-year-old Shin Dong Hyok and his father were made to sit in the front row of a crowd assembled to watch executions. The two had already spent seven months in a North Korean prison camp's torture compound, and Shin assumed they were among those to be put to death.

Instead, the guards brought out his mother and his 22-year-old brother. The mother was hanged, the brother was shot by a firing squad.

"Before she was executed, my mother looked at me," Shin said in a recent interview. "I don't know if she wanted to say something, because she was bound and gagged. But I avoided her eyes. . . ."

Shin, now 24, was a political prisoner by birth. From the day he was born in 1982 in Camp No. 14 in Kaechon until he escaped in 2005, Shin had known no other life. Guards beat children, tortured grandparents and, in cases like Shin's, executed family members. But Shin said it did not occur to him to hate the authorities. He assumed everyone lived this way.

He had never heard of Pyongyang, the capital city 90 kilometers, or 55 miles, to the south, or even of Kim Jong Il, the North Korean leader.

"I didn't know about America, or China or the fact that the Korean Peninsula was divided and there was a place called South Korea," he said. "I thought it was natural that I was in the camp because of my ancestors' crime, though I never even wondered what that crime was. I never thought it was unfair."

Since 1992, about a dozen former North Korean prison camp inmates have fled to South Korea. But most were held in the "revolutionizing zone" at Camp No. 15 in Yodok in eastern North Korea. This means that the emphasis was on "re-educating" the prisoners. If they survived long enough to complete their sentences, they were released.

Shin is the first North Korean who came south who is known to have escaped from a prison camp. Moreover, he was confined to a "total-control zone." According to a report released in June by the government-run Korea Institute for National Unification in Seoul: "Prisoners sent to a total-control zone can never come out. They are put to work in mines or logging camps until they die. Thus the authorities don't even bother to give them ideological education. They only teach them skills necessary for mining and farming." . . .

Ahn Myeong Cheol, who worked as a driver and guard at four camps before reaching South Korea in 1994, has no doubts that Shin was in a total-control zone. Ahn said that when he met Shin in June, he immediately noticed the telltale signs: the avoidance of eye contact and arms warped by heavy labor from childhood.

"An instruction drilled into every guard's head is: Don't treat them like humans," Ahn said.

According to Shin, the prison authorities matched his father, Shin Kyong Sup, with his mother, Chang Hye Kyong, and made them spend five days together before separating them. This sort of arrangement was known as "award marriage," a privilege given only to outstanding inmates. An exemplary worker might be allowed to visit the woman chosen as his wife a few times a year.

Shin's brother was born in 1974 and Shin in 1982. Young children lived with their mothers, who worked from 5 a.m. to midnight. Once they turned 11, children were moved to communal barracks but were allowed to visit their mothers if they excelled at their work. . . .

Inmates were fed the same meal three times a day: a bowl of steamed corn and a salty vegetable broth. They scavenged whatever else they could find: cucumbers and potatoes from the fields, frogs, mice, dragonflies and locusts. Shin said he once ate corn kernels he found in cow droppings. When a teacher found a girl had hidden wheat grains in her pocket, he beat her on the head with a stick. She died the next day.

Shin's life changed in 1996, when his mother and brother were accused of trying to escape. Guards interrogated him in an underground torture cell about a suspected family plot to flee the camp. They stripped and hung him by his arms and legs from the ceiling, and held him over hot charcoal.

During the interrogations he learned for the first time that his father's family belonged to a "hostile class" - a category that entailed punishment over three generations - because his uncles had collaborated with the South Korean Army during the Korean War.

Shin owed his unusual escape to two friends: an older cellmate who helped him recover from his torture wounds, and a man he met in the garment factory where he worked in 2004 who told him about life beyond the camp.

"Everything he told me about the outside world - the food, China - was fascinating," Shin said. "I loved his stories. Once I heard about the outside, I thought I would go crazy. I wanted to get out. I couldn't focus on work. Every day was an agony."

On Jan. 2, 2005, when Shin and his co-worker were collecting firewood near the camp's electrified fence and could not see any guards, they ran.

Shin is still struggling to understand what happened next: his friend fell against the high-voltage fence, his body creating an opening.

"I climbed over him, through the hole," Shin said. "I ran down the hill like a madman. I looked back and he wasn't moving." . . .

Today, Shin bears burn scars from the torture and the electrified fence, and walks with a slight limp. He says he has recurring nightmares about being back in Camp No. 14. Awake, he wonders what happened to his father and about the man he left behind at the fence. Did he sacrifice himself to help Shin escape?
Posted by: Mike || 07/13/2007 13:32 || Comments || Link || E-Mail|| [6486 views] Top|| File under:
Russian, ChiCom ships smuggling goods from Japan to Nork
From East Asia Intel, subscription.


North Korea is using foreign ships to smuggle cargo from Japan to circumvent an international embargo, according to Japanese authorities.


Yes, we can trust the Norks as far as we can throw a stick.


Tokyo banned the North Korean vessel Mangyongbong-92, which was the main source of goods from Japan to North Korea following Pyongyang's seven-missile volley in July 2006 followed by its nuclear test in October.


A good-will volley by Kimmie.


According to Japan's Sankei Shimbun, North Korea is using ships flagged under foreign nations to import used bikes, refrigerators, waste tires and other used goods from Japan.

Tokyo is considering new ways to tighten controls, according to people involved in Japan-North Korea trade.

A total of 13 cargo vessels sailed for North Korea from Japan with goods on Russian, Georgian, Cambodian, Belizean and Chinese ships. Most of the crews were Russian and Chinese.

In addition to used goods, cargo included daily needs and such food as orange juice, oranges, chocolate, shampoos, blankets and old clothes.

North Korea uses tires as fuel and removes cooling pipes from refrigerators to make weapons. Bicycles are exported to China and other countries to obtain foreign currency, according to Japanese security authorities.

"It proves that Japan's economic sanctions are working. But if the act of slipping through the net is common, we need to take measures immediately," one source said.
Posted by: Alaska Paul || 07/13/2007 12:59 || Comments || Link || E-Mail|| [6459 views] Top|| File under:
Down Under
Former premier likens Australia PM to Hitler
A comparison of Australian Prime Minister John Howard's nationalism to that of Nazism prompted outrage on Thursday, with one top minister calling the former leader who called it an "unguided missile". Former Prime Minister Paul Keating, who led the country from 1991 until defeated by Howard in 1996, used a speech on Wednesday to accuse Howard of being a Nazi-like nationalist rather than a patriot for disparaging multiculturalism and so-called "elites".

"In Hitler's day the term "elite" had not yet arrived. If it had, the nationalist in him would have compelled him to use it," Keating told a festival at the Sydney Film School. "A nationalist will always remain suspicious of someone who does not seem to belong to his kind of people or more likely his kind of thinking. "Shades there of John Howard's discomfort with Australia's multicultural community and a disgust of the Islamic community."

The animosity between Howard and Keating, once dubbed the "Lizard of Oz" by British newspapers for appearing to manhandle the Queen, is legendary in Australia. Howard has led the country for 11 years and through four election wins. Howard, lagging in polls ahead of a fifth election bid due later this year, said Keating ought to get on with life. "I'm a nationalist, I'm a patriot, I'm a believer and I feel sorry for Mr Keating," he told reporters.
Posted by: Fred || 07/13/2007 00:00 || Comments || Link || E-Mail|| [6465 views] Top|| File under:
Europe
Muslim group loses cartoons libel case in Denmark
A Muslim group lost a libel case on Friday against the leader of a Danish anti-immigrant party who had accused its members of treason for publicizing cartoons of the Prophet Mohammad.

A court ruled that Pia Kjaersgaard, leader of the Danish People's Party (DPP), did not libel the Islamic Faith Community when she accused some of its members of treason for traveling to the Middle East to publicize a Danish newspaper's publication of the drawings, which caused a worldwide uproar in 2006. The court said the term "treason" was not libelous because it was used extensively in public debate. It ordered the plaintiffs, a loose network of Danish Muslim organizations which says it represents 50,000 members, to pay Kjaersgaard 40,000 Danish crowns ($7,400) in costs.

"We are very disappointed with the verdict and are considering an appeal," said Kasem Ahmad, a spokesman for the Muslim group. He added that the group would issue a fatwa, or religious edict, against Jyllands-Posten if it did not receive an apology from the paper. "It's too early to say any details of the fatwa," Ahmad said. "The fatwa is the last step and will also satisfy Muslims in the Middle East."

Kjaersgaard said she was relieved at the outcome but had expected to win. "As a politician, I have both the duty and the right to express my opinion," she said. "I am convinced that many Danes felt as I did in the hectic winter days of 2006."
Posted by: ryuge || 07/13/2007 10:19 || Comments || Link || E-Mail|| [6464 views] Top|| File under: Global Jihad
France: Hizbullah not a terror group
Hizbullah is part of Lebanese politics and must not be regarded as a terror organization, said the French Foreign Ministry in a statement Thursday night.


The honeymoon is over
Posted by: gromgoru || 07/13/2007 06:55 || Comments || Link || E-Mail|| [6461 views] Top|| File under: Hezbollah
Drawdown: Ramstein nukes removed
Hattip Instapundit


Without any official announcement, the United States appears to have reduced its once enormous nuclear weapons stockpile still further. An administrative document showing that there would no longer be nuclear weapons inspections at Ramstein airbase, means that the U.S. no longer stores nuclear weapons there. These bombs were intended for the use by German aircraft, in the event of a major war with, well, there don't seem to be any suitably scary enemies available any more. There are still apparently about 300 American nuclear weapons stored in Europe, all of them believed to be 1960s era B61 nuclear weapons, configured as a half ton bomb that can be carried by most U.S., and some European, fighter-bombers.


Difficult to accidentally wander off with.


During the early 1970s, the United States had over 7,000 nuclear warheads stored in Europe, most of them 8 inch and 155mm artillery shells.
Posted by: trailing wife || 07/13/2007 00:00 || Comments || Link || E-Mail|| [6470 views] Top|| File under:
EU rejects murder as tool to fight terror
The European Union does not support the idea of using assassinations in the fight against terrorism, EU Justice Commissioner Franco Frattini was quoted as saying on Thursday. Frattini was responding to comments made by German Interior Minister Wolfgang Schaeuble, who said in an interview that Germany should clarify under what conditions the constitution permits the state to target and kill terrorists.



"The fact that we fight terrorism cannot mean that we kill people. I'm against all forms of the death penalty."

"The fact that we fight terrorism cannot mean that we kill people," Frattini said in an interview with Financial Times Deutschland daily. "I'm against all forms of the death penalty," he added.


Jeesix H. Christ Almighty. Can we at least rough 'em up?

Panties on their heads is right out.

In an interview published in this week's issue of German weekly Der Spiegel, Schaeuble said: "Imagine someone knew what cave Osama bin Laden is sitting in. A remote-controlled missile could then be fired in order to kill him." Schaeuble also pressed for changes in laws to allow pre-emptive detention of suspected militants and said authorities should have the right to prevent people they deem dangerous from using the Internet and mobile phones.
Posted by: Fred || 07/13/2007 00:00 || Comments || Link || E-Mail|| [6460 views] Top|| File under: Global Jihad
Wilders lawmaker trying to ban burqas in Netherlands
A Dutch rightwing anti-Islam politician on Thursday submitted new proposals for a law banning burqas after an earlier attempt failed. In a letter to parliament, Geert Wilders, who heads the Freedom Party which has nine of the 150 seats in the lower house, wrote that "the burqa and the niqab are a symbol of the oppression of women" and are "in defiance of the democratic constitutional state".

It is not known how many women in the Netherlands wear the face veils but estimates are a few dozen. Nearly two years ago, in October 2005, a majority of the Dutch parliament voted in favour of a motion by Wilders to ban burqas in public places. However, the then minister of integration, hardliner Rita Verdonk, did not craft the law for a burqa ban after an advisory committee said such a ban could be unconstitutional because it violated the right to equal treatment for all residents of the country.

Now Wilders, known for his harsh anti-Islam rhetoric, has submitted his own law proposal and hopes parliament will agree. It is unlikely that he will get another majority as the November 2006 elections put an end to a centre-right majority in parliament that backed the plans. Wilders wants to specifically ban burqas and niqabs in public places including stations, stadiums, shops, restaurants, museums, hospitals, cars driving on the public roads and public transports. He proposes a maximum sentence of 12 days in jail or a fine of $4,619.

If the law were passed, it would be a world first. No national government has yet banned the use of face veils in public places although some Belgian municipalities, including Antwerp, have introduced local bans.

In his proposal, Wilders also cites Turkey and France. Turkey bans the wearing of veils and headscarves in public buildings while France has banned the use of obvious religious symbols like Islamic headscarves and veils in government buildings including schools and hospitals.
Posted by: Fred || 07/13/2007 00:00 || Comments || Link || E-Mail|| [6463 views] Top|| File under: Global Jihad
Home Front: Politix
WH Report to Congress: Initial Benchmark Assessment Report
For those who want to know what it actually says, instead of what AP, et al say it says.



Introduction

Section 1314 of the U.S. Troop Readiness, Veterans' Care, Katrina Recovery, and Iraq Accountability Appropriations Act, 2007 (Public Law 110-28) states that the President is to submit to Congress two reports assessing the status of each of the 18 benchmarks contained in the Act and declaring whether, in the President's judgment, satisfactory progress is being achieved with respect to those 18 benchmarks.

Summary of Achievements and Shortfalls

This report provides, consistent with the Act, an assessment of how the Iraqi Government is performing on 18 specified benchmarks, rather than the effects being generated. Some of the benchmarks may be leading indicators, giving some sense of future trends; but many are more accurately characterized as lagging indicators, and will only be achieved after the strategy is fully underway and generates improved conditions on the ground. For example, local political accommodations have dramatically improved conditions in what had been some of Iraq's most violent areas, and we are deploying our resources to help ensure that these trends continue and spread. It will take time, however, for improved conditions locally to translate into broader political accommodations at the national level; what is important is the overall trajectory, which, under our present strategy, has begun to stabilize, compared to the deteriorating trajectory seen over the course of 2006. Thus, the assessments in this report should be viewed in a larger context: the discussion below provides a snapshot of achievements and shortfalls that can round out the picture given in the detailed assessment section of this report.
Posted by: trailing wife || 07/13/2007 00:00 || Comments || Link || E-Mail|| [6462 views] Top|| File under: Iraqi Insurgency
India-Pakistan
Red Mosque complex battered after battle
Time to recast the hard boyz of Lal Masjid as simple, if extremely heavily arsenaled seminarians, yearning for enlightenment and a fervent wish for a personal connection to G-d.

Chunks of concrete are missing from the mosque's minarets. The walls of a religious school painted with Islamic verses are peppered with bullet holes. Black flies swarm over a makeshift bunker, blasted apart under a stairwell. A day after Pakistani commandos killed the last Islamic militants barricaded inside the Red Mosque complex, the army guided journalists around the shattered masonry and blackened interiors Thursday amid lingering questions over how many civilians died.

Officials say 108 people in all were killed during eight days of fighting that began with street battles between militants and security forces on July 3, but they haven't provided a precise breakdown of casualties. The government says 85 deaths occurred during the 35-hour battle that ended the siege, including nine soldiers and 19 bodies burned so severely they couldn't be identified. It said earlier deaths included a soldier, a policeman, some militants and several civilians who were caught in the crossfire of the initial street fighting.

The military hoped to ease public skepticism and demonstrate how the heavily armed extremists turned one of the capital's most prominent holy sites into a fortress. Opening barriers of tangled barbed wire around the sprawling compound, soldiers escorted reporters through the bent-back metal gates of the Jamia Hafsa, a religious school for girls next door to the Red Mosque.
Continued on Page 49
Posted by: Seafarious || 07/13/2007 01:31 || Comments || Link || E-Mail|| [6459 views] Top|| File under: Taliban
FATA alliance demands expulsion of army from tribal areas
The FATA Grand Alliance (FGA) demanded on Thursday the government withdraw the army from tribal areas and form an autonomous legislative FATA council elected by tribal people to solve their problems.

The grand alliance urged foreign elements to leave the tribal areas, as they had no connection with FATA. The FGA, an organisation comprising FATA elders, ulema, parliamentarians, doctors, engineers, lawyers, councilors, journalists and students, held a meeting at a local hotel on Thursday to approve its 8-point agenda and demanded the government accept its demands to solve people's problems.

Later, briefing the media at the Peshawar Press Club, FGA President Abdul Karim Mehsud advocate said the loya jirga (grand alliance) formed a committee, which would talk to FATA politicians to assure them that the FGA was a non-political organisation and its aim was not to harm political parties.

"The FGA has been formed to solve tribal people's problems," said Mehsud in the presence of numerous tribesmen belonging to various walks of life. Mehsud said one could not solve problems through guns. "We want jirgas and dialogues as that's the only way to solve problems," said the FGA president.

He said a handful of "abnormal people" were unnecessarily opposing and criticising the FGA. "We are showing tolerance. They are our brothers and we ask them not to divide tribal people," he said. Mehsud said the loya jirga would arrange a walk on August 14 from Khyber House to Peshawar Press Club and the Governor House to express solidarity with Pakistan and urged the government to fulfil our demands. "We want to tell the world we (tribal people) are not terrorists and are not undemocratic people. We are organised people and the best in the world," said Mehsud. The FGA president demanded the government form an elected and independent legislative FATA council to solve the problems of tribal people. "Tribal people want a forum where they could discuss their problems, consult each other and resolve all matters on their own," he said. Prominent among those present during the briefing were Col (retired) Amanullah Khan Orakzai, Nisar Mohmand, Iqbal Khabarwal, Abdul Hakim Shinwari, Taj Mahal Afridi, Dr Said Alam Mehsud, Advocate Samiullah, Advocate Rashid Ahmed, and Advocate Sartaj Ahmed.

Posted by: Fred || 07/13/2007 00:00 || Comments || Link || E-Mail|| [6462 views] Top|| File under: Taliban
Another standoff brews in Swat
MINGORA: In the wake of the Lal Masjid operation, another confrontation apparently brews between government forces and a cleric and his followers in the scenic mountainous region of Swat district. Residents here call local cleric Maulana Fazlullah a "magician" who holds them enthralled when he broadcasts lectures on Islam on his illegal FM radio station. His support-base seems to be expanding with each passing day, and the religiously conservative people of the district seem ready to sacrifice their lives on a single call for jihad issued by the cleric.

As security forces could be seen taking up positions across from his sprawling under-construction madrassa in Iman Dherey, Fazlullah told Daily Times he is "inspired by [Taliban supreme leader] Mullah Mohammad Omar".

The cleric made no attempt to hide his links with the Taliban. "I have links with the Taliban on the basis of religion," he said. However, he denied helping the Taliban militarily, even though he fought in their ranks at Bagram near Kabul in late 2001. His jailed father-in-law, Sufi Muhammad, at the time mobilised volunteers to fight against the US-backed Northern Alliance.

Despite a 'peace agreement' with the NWFP government in June, the cleric is not at ease and the situation in the district is tense. A build-up of security forces in the district has led people here to believe that an operation against the young cleric is imminent.

In what has been perceived as a breach of the agreement, the cleric issued a call for jihad following the Lal Masjid operation in Islamabad. "The army arrived in the district at night, and I asked people to take up arms because the army presence is a clear violation of the agreement," Fazlullah asserted.

Moderate voices in the district say the cleric would be rendered "ineffective" if his FM radio station were shut down. Fazlullah was allowed to continue his transmissions over the unlicensed radio station as part of the agreement with the government.

Setting clear terms for any sort of rapprochement with President Gen Pervez Musharraf's regime, the cleric said, "Peace will only be achieved if the country lives under the Sharia. The government should declare that Sharia will be enforced and peace will be restored automatically."

The cleric said he would need around four years to prepare Muslims for an Islamic revolution. "I am working on this and I will need the next four years to mentally prepare the people for the revolution." Analysts expect a major confrontation between Fazlullah and the government in the coming months or years as he is growing in stature and they say he could become the Abdur Rashid Ghazi of Swat district.
Posted by: Fred || 07/13/2007 00:00 || Comments || Link || E-Mail|| [6465 views] Top|| File under: TNSM
CNN banned from visiting Lal Masjid and Jamia Hafsa
The government on Thursday arranged a visit for journalists to Lal Masjid and Jamia Hafsa, but did not allow reporters from the Cable News Network (CNN), a US-based news television network, to participate. Daily Times learnt that the government had some complaints regarding CNN's reporting of the army's operation and the network was not allowed to visit the scene along with other local and foreign media teams after completion of the operation. When asked about his point of view regarding CNN being banned from reporting onsite at the Lal Masjid, CNN Bureau Chief in Pakistan Mohsin Naqvi told Daily Times by e-mail that, "The actions by Pakistan's government are regrettable. We remain committed to reporting from Pakistan."
Posted by: Fred || 07/13/2007 00:00 || Comments || Link || E-Mail|| [6457 views] Top|| File under: Taliban
Lal Masjid cleric sent on 7-day remand
Maulana Abdul Aziz, chief cleric of Lal Masjid and Jamia Hafsa, on Thursday was given to Aapara police on a seven-day physical remand in a case of the murder a Rangers soldier. After his return from Rojhan Mazari, where he led his younger brother's funeral prayers, Aziz was produced before Anti-Terrorism Court Judge Sakhi Muhammad Kahut. Earlier, the judge ordered Aziz sent to jail on completion of his physical remand in a case of the abduction of Chinese citizens. To this, the police said that Aziz was required for investigations into the murder case after which the judge sent him on the remand.
Posted by: Fred || 07/13/2007 00:00 || Comments || Link || E-Mail|| [6460 views] Top|| File under: Taliban
MMA forms body to probe Lal Masjid action
Muttahida Majlis-e-Amal (MMA) has formed a commission comprising its elected representatives from the National Assembly to investigate the Lal Masjid operation. The commission consists of Dr Fareed Ahmad Paracha, Rehmatullah Khalil, Asad Ullam Bhutto, Shah Abdul Aziz, Shujahul Mulk, Syed Mukhtar Ali, Samia Raheel Qazi, Aysha Munawar and Pervaiz Masi, MMA Deputy Secretary General Liaqat Baloch told a press conference on Thursday.
Posted by: Fred || 07/13/2007 00:00 || Comments || Link || E-Mail|| [6460 views] Top|| File under: Muttahida Majlis-e-Amal
Gulbuddin Hekmatyar urges Islamist revolt in Pakistan
An Afghan warlord on Thursday condemned the Pakistani army's raid on Lal Masjid and called on Muslims there to revolt against the US-backed government, a spokesman said. Veteran Islamic fighter Gulbuddin Hekmatyar charged that President Pervez Musharraf "attacked the mosque to please [US President George W] Bush," according to Hekmatyar's spokesman Haroon Zarghon.

"We strongly condemn the brutal killing of innocent students by the Pakistani army in Lal Masjid," said the spokesman for Hekmatyar, the one-time leader of the anti-Soviet Hezb-i-Islami and a former prime minister. "Musharraf martyred the students to please Bush."

Zarghon said Muslims were now left with no choice but to fight the "infidel powers" and their puppet governments — like Musharraf's. "Today all Muslims around the world are oppressed by infidels — at the top the US. The Islamic movements started by Muslims around the world will result in real Islamic governments in Palestine, in Pakistan and in Afghanistan."." He said, "This is an imposed crusade war by Bush and his allies, but gone are the days they have dreamt of. Muslims will now stand united for their rights."

Zarghon said Hezb-i-Islami wishes a "Pakistani Muslim nation's revolt against the Musharraf regime" but said Hekmatyar's faction had no intention of getting involved militarily. "We voice only our political support to them," he said. "We already have a mission to finish in Afghanistan. Our country is invaded and there are 50,000 foreign troops here. We cannot extend any military support." Meanwhile, Taliban spokesman Yousuf Ahmadi declined to give an official reaction to the crisis in Islamabad. He said the Taliban had no interest in interfering in other countries' affairs. "We cannot extend our war experience physically to them by training them, but they can copy our tactics of suicide attacks and roadside bomb attacks — just as we did from Iraq."
Posted by: Fred || 07/13/2007 00:00 || Comments || Link || E-Mail|| [6483 views] Top|| File under: Hizb-i-Islami-Hekmatyar
Radicals' buildup under agencies' nose a question
As troops cleared bodies and booby traps from the Lal Masjid, the question arose: how could Islamic radicals build a fortress under the noses of intelligence agencies in the capital?

At least 73 militants and nine soldiers died in two days of fierce room-to-room fighting at the complex in the heart of Islamabad, where insurgents had built bunkers and trenches to hold off the army commandos. The militants used heavy weapons including rocket launchers and machine guns to combat security forces. A decapitated head indicated there had been a suicide attack during the raid and an unexploded suicide belt was also found.

Many residents have asked how the radicals were able to amass this arsenal.

"It looked like a real mosque fortress," State Minister for Information Tariq Azeem told AFP during a visit to the scene on Thursday, adding that an acrid burning smell permeated the mosque and the adjoining Jamia Hafsa madrassa.


[sniff, sniff] Oh pay that no mind, that's just Ghazi.

Officials have said that militants linked to the Al Qaeda and the Taliban, including some foreign rebels, were among those who had been holed up in the compound. Yet the mosque is only about a kilometre away from foreign embassies and the residence of President Pervez Musharraf.

"It was the biggest intelligence failure," said SCBA President Munir A Malik. "How come the intelligence agencies were not aware of the happenings in the mosque?"


He can't be that naïve. The ISI was perfectly aware.
Posted by: Fred || 07/13/2007 00:00 || Comments || Link || E-Mail|| [6459 views] Top|| File under: Taliban
Jamia Hafsa used as fortified compound, says Aftab Sherpao
Interior Minister Aftab Ahmed Khan Sherpao said on Thursday Jamia Hafsa had been used as an armoured compound for terrorist activities, according to reports by various agencies.

The minister, along with Interior Secretary Kamal Shah, visited Jamia Hafsa and Lal Masjid and reviewed different parts of the building. Security officials informed Sherpao about the cleanup operations in which the compound was cleared of weapons. Sherpao said two suicide belts carrying the fingerprints of Abdul Rashid Ghazi had been recovered. The minister said foreign militants had been using the madrassa.

Sherpao said the government was considering razing Jamia Hafsa if structural experts deemed it unsalvageable. Lal Masjid was not heavily damaged and it will be repaired after consultation with architects, he added. He said that no operation was planned against any other madrassa.

Meanwhile, a private TV channel reported that security forces seized several important documents and computers from the Jamia Hafsa compound and found the bodies of four students, including two women.

Irfan Ghauri adds: Authorities on Thursday arranged a visit of media persons to the Lal Masjid complex where the visiting journalists saw the weapons used by the militants and the badly damaged Jamia Hafsa.

The visit that was arranged after the culmination of the operation to sweep the building of unexploded ordnance could not clear up the ambiguity regarding the death toll.

The weapons put on display included hand grenades, seven machine guns, 20 kalashnikov rifles, sten guns, RPGs, improvised rockets, anti-tank and anti-personnel mines, improvised explosive devices, pistols, hundreds of bullets, gas masks, two suicide jackets and some wireless sets. The authorities also displayed CDs with titles of jihadi poems and literature, speeches of Abdul Aziz and nine Pakistani passports. The other room the media were led to contained discarded computer monitors and recording equipment that the authorities claimed was "communication equipment".

The pungent odour of decomposed bodies surrounded the compound, whose three-storey building had no room without bullet-riddled walls and roofs. Some of the rooms and libraries were partially burnt, but the books placed on the stools and racks were completely undamaged.

ISPR DG Maj Gen Waheed Arshad said the security forces had not found any tunnel in the mosque complex. He said that no foreign militant had yet been identified from among the bodies found from the complex and from those captured during the operation.

Arshad said that no woman had been killed in the operation and the security forces had not found any mass grave in the compound. Arshad said that 75 bodies had been recovered from the complex. "Out of these 19 bodies are beyond recognition and they could be anybody, any gender, any age." Meanwhile, officials said the body of Abdul Aziz's son Hasaam had been identified.
Posted by: Fred || 07/13/2007 00:00 || Comments || Link || E-Mail|| [6460 views] Top|| File under: Taliban
Calls for Jihad at Funeral for Lal Masjid cleric
Days after he was caught fleeing Islamabad's Lal Masjid in a burqa, its captured chief cleric gave an incendiary funeral oration at the village burial of his slain brother, predicting the bloodshed would drive Pakistan toward an "Islamic revolution."


Doesn't seem to be in jug anymore, despite Perv's crackdown on extremism.

But hours later, President Gen. Pervez Musharraf vowed to crush extremists throughout Pakistan and move against religious schools, like the Red Mosque's, that breed them.


He just won't do it by keeping the guys running the jihad in the clink.

In a nationwide television address, Musharraf also said within the next six months security forces along the Pakistan-Afghanistan border would be equipped with modern weaponry, including tanks, to bolster a counterterrorism push. "Terrorism and extremism has not ended in Pakistan. But it is our resolve that we will eliminate extremism and terrorism wherever it exists," he said. "Extremism and terrorism will be defeated in every corner of the country."


"But the people running it won't."

In an apparent backlash to the weeklong army siege that left 108 dead, a suicide bomber attacked the office of a top government official near the Afghan border, while thousands of angry tribesmen mourned three of the fallen militants. The bloodshed at the mosque has given hardliners a rallying point and new martyrs to mourn, and has sparked calls from Al Qaeda and Taliban for revenge attacks.
Posted by: Fred || 07/13/2007 00:00 || Comments || Link || E-Mail|| [6461 views] Top|| File under: Taliban
Lal Masjids never again: Musharraf
President General Pervez Musharraf on Thursday vowed that no other madrassa or mosque in Pakistan will be allowed to take the law into their own hands as Lal Masjid and Jamia Hafsa did. "We will not let any mosque and madrassa follow Lal Masjid and Jamia Hafsa," Gen Musharraf said in a televised address. "I am an ardent supporter of madrassas but these kinds of madrassas will not be allowed to function in the country." He vowed that militancy, extremism and terrorism in the country would be crushed. "We have yet to achieve our goals to get rid of these menaces," he warned.

He expressed grief over the killings during the operation against "militants and extremists" in Lal Masjid and Jamia Hafsa, but said the government was forced to take them head on. "We have succeeded in this operation but this is not a time to rejoice…those who had been killed were our own people…but they had detracted from the right path…the operation had become inevitable for Pakistan," the president said. He blamed Lal Masjid deputy chief cleric Abdul Rashid Ghazi, who was killed in the operation, for the failure of last-ditch talks to reach a peaceful solution, saying his demands were unacceptable. "Ghazi wanted a safe passage for himself and he also wanted amnesty for all his comrades and a safe passage for the foreigners hiding there," the president said.

He explained the efforts the government had made over the last six months to resolve the issue peacefully, but regretted that the militants and extremists were not ready to contain their activities.

"They had challenged the writ of the government and the most unfortunate event was the kidnapping of seven Chinese," he said. Nothing was more shameful for Pakistan than insecurity for citizens from China.

"They had challenged the writ of the government and the most unfortunate event was the kidnapping of seven Chinese," he said. Nothing was more shameful for Pakistan than insecurity for citizens from China, a country which had always stood by Pakistan in difficult times, he added.

The president praised PML President Chaudhry Shujaat, other ministers and ulema of the Wafaqul Madaris for their efforts to resolve the issue through negotiation. He also lauded the commandos, police and rangers who took part in the operation. He said the government had tried its best to ensure there were as few casualties as possible in the operation. He said 2,000 students had left Jamia Hafsa before July 3, while another 1,300 left after. "We could have launched this operation much earlier but we wanted that maximum women and children leave this place," the president said.

Gen Musharraf said the extremists of Lal Masjid had tarnished the image of Islam. "They were training the children for terrorism and extremism. The women were carrying batons and the men were armed with weapons. Is this what Islam teaches us?"

He said the militants had links with people in NWFP and FATA. "We are supporting the NWFP government with full back-up support of the army to fight militancy and terrorism."

He said the militants had links with people in NWFP and FATA. "We are supporting the NWFP government with full back-up support of the army to fight militancy and terrorism."

He urged moderates to support the government in changing the hearts and minds of those who had chosen militancy and extremism. He said ulema and the Wafaqul Madaris should help bring all madrassas into the mainstream. "Remove the sentiments of hatred and extremism from the hearts and minds of the students and guide them to shun militancy and terrorism," the president said.
Posted by: Fred || 07/13/2007 00:00 || Comments || Link || E-Mail|| [6460 views] Top|| File under: Taliban
Iraq
Iraq police colluded in Kerbala attack
A US Army investigation has concluded that Iraqi police assisted insurgents in an assault in the Shi'ite holy city of Kerbala in January that killed five US soldiers, USA Today reported on Thursday.

USA Today said the information was contained in an investigative file made available to the newspaper and authenticated by the Army.

During the attack, guerrillas posing as Americans entered a government compound in Kerbala, killed a US soldier and drove away with four others whom they shot and killed later.

"(The American) Defence hinged on a level of trust that ... early warning and Defence would be provided by the Kerbala Iraq police. This trust was violated," said the army report, dated Feb. 27.

The paper said the attack had attracted special scrutiny by Pentagon officials because of the unprecedented breach of security and the tactics used by the insurgents.

Among details included in the investigation were that Iraqi police vanished from the government compound before the attack, that gunmen knew exactly where to find and abduct US officers and that a back gate was left unlocked and unguarded.

Some US soldiers who survived the assault told investigators they believed some attackers were allowed to blend in among Iraqi police inside the compound in the hours before the attack, the report said.

It added that soldiers also told investigators they saw an Iraqi police commander in the compound talking on a cell phone and laughing as the assault ended.
Posted by: Fred || 07/13/2007 00:00 || Comments || Link || E-Mail|| [6459 views] Top|| File under: Iraqi Insurgency
Israel-Palestine-Jordan
Hizbullah silent on fate of soldiers


Miki Goldwasser's most cherished dream is one she fears to dwell upon. She has imagined more times than she can count how it would be when her 32-year-old son, Ehud, returns from captivity. "I open the door and there he is standing and smiling," Miki told The Jerusalem Post on Wednesday. Joy crept into her voice at the very thought. "After all the kissing and the hugging, he will get from me such a kick that it will send him back to [Hizbullah leader Hassan] Nasrallah," she said.

That kick, Miki said, would be for all she and her family have endured in the last year, since Hizbullah kidnapped her son and Eldad Regev, 26, as their reserve unit patrolled the northern border on July 12. Their capture helped spark the Second Lebanon War, which ended for most of the country last August, but not for these two families, whose battle to free their loved ones continues. Miki tries not to focus on the vision of her son's return. "It can weaken me, and I need to send him my strength," she said.


Brave, brave woman.


She first understood that her world had been turned upside down when her husband and a rabbi broke the news to her in the living room of their home in Durban, South Africa, where they had lived on and off since 1987. For the last year, they have been in their Israeli hometown of Nahariya, where they intend to remain until they hear from Ehud, whom they call Udi. In the interim, the Goldwasser and Regev families have continued to travel the world to seek support from the international community and its leaders to secure the pair's release.

Working alongside them is the family of Cpl. Gilad Schalit, kidnapped by Hamas on June 25, 2006, on the Gaza border. But while the Schalit family received a cassette of Gilad on the anniversary of his capture and a letter in September, the Goldwasser and Regev families have not been given any sign regarding the fate of their loved ones. They only know that one was seriously wounded and the other critically, but they do not even know which one suffered the most extensive wounds. "It is a year now, and nothing has changed. We do not have even a single sign of life. It is exactly as it was the day it happened. So for me it is really frustrating. I am full of anger, there are no words to describe it," said Miki.


Try describing massively disproportionate retaliations against your Islamist foes. Then, get back to me.


While she has been bolstered by the outpouring of support from people around the world, she has been frustrated that the government has not done enough to free the two men. "It [the public support] strengthens us and that is why we can go on. Standing in front of our government with all those voices, it is like a wave, which is now a (sewage) tsunami that needs to be heard in the ears of our leaders," Miki said. Israeli leaders and politicians have reached out to the family in the last year, she said, but she wants more than just words of support.


Your child knew the chances being taken when he donned his uniform.


"It is a year and my son is not back; for me, that means that not everything was done, because I am still waiting," Miki said. Waiting along with her is her husband, Ehud's two younger brothers and Ehud's wife, Karnit. The couple had been married for less than a year when Ehud was taken. To mark the anniversary of the two soldiers' kidnapping as well as that of Gilad Schalit, the families plan to hold a rally in Haifa on Thursday evening in Gan Ha'em for women who have lost children or siblings in war and terrorist attacks.


Just be sure to blame Hamas for the lack of news.


Among the speakers scheduled is a rare appearance by Schalit's mother, as well as speeches by Regev's sister-in-law, Miki herself, and other women. Miki said she has composed a song for the occasion. She also plans to make a second appeal to Lebanese mothers to raise their voices as well. "I wrote letters to mothers [in Lebanon] three months ago and I didn't get any response," she said.
Not much to say here but that Hezbollah are scum of the earth to manipulate the feelings of relatives like this. Why Israel releases so many terrorist operatives from their jails only to endure this abuse of their own soldiers is beyond me. Many, many Palestinians need to die so that there is an end to any popular support for this sort of vile extortion.

The West's value of human life must not blind us to the need for exterminating Islamic terrorism or confusing these loathsome cretins with people who give a damn about human life.
Posted by: Zenster || 07/13/2007 00:00 || Comments || Link || E-Mail|| [6464 views] Top|| File under: Hezbollah
Syria-Lebanon-Iran
Poirot has identified a 'number of persons' in Hariri murder
The chief UN investigator of the murder of Rafik Hariri said Thursday he has identified a "number of persons" who may have been involved in planning and executing the murder in 2005 of Lebanon's former prime minister Serge Brammertz said in a report to the UN Security Council that his investigators will pursue their work in coming months, and that more than 200 interviews have been planned on the Hariri murder and another 100 interviews on the killing of 17 politicians and journalists known for their anti-Syrian views.

Brammertz said his team had prepared a 2,400-page comprehensive report on the investigation, calling it a "significant step" in the efforts to find those responsible for the murder of Hariri on February 15, 2005. The attack also killed 22 people in a Beirut street.

He said a host of questions remain open, a task for the investigators to pursue in coming months. The Lebanese government has provided "close and collegial" cooperation with the investigation while Syria and other governments gave "positive responses" to investigators' requests, he said. Brammertz said he plans to hand over the findings to Lebanon's special tribunal judging the murders when it begins functioning.

Brammertz warns
Lebanon's worsening political and security situation is likely to have a negative impact on the U.N. probe, according to a U.N. report released Thursday. The Belgian prosecutor Serge Brammertz, expressed concern about the deteriorating environment in Lebanon over the past few months. "Although the commission -- in close cooperation with the Lebanese authorities -- has put in place mitigating measures to protect its staff and premises, the deterioration in the political and security environment is likely to have a negative effect on the Commission's activities in the coming months," it warned.
Posted by: Fred || 07/13/2007 00:00 || Comments || Link || E-Mail|| [6463 views] Top|| File under: Govt of Syria
Home Front Economy
Free Calls Home To End For Soldiers
Jim Robertson posed for an unsual birthday photo Thursday. He wrapped his arm around the television in the family den and smiled. His youngest son the Marine was on the tube - grinning live from the frontlines in Iraq.

It was a birthday party across the miles.

"It's great to see y'all," said Cpl Jason Robertson, a Gwinnett County cop, from his camp in Fallujah. "It's great to see the house. I feel like I'm in the room."

For 45 minutes, father and son were reunited by a 40-inch JVC and a free phone call to Snellville with a satellite feed. The call, compliments of the Freedom Call Foundation, was a gift arranged by Robertson's wife.

"I have a bad reputation for returning gifts," Robertson said. "This is something that I can't return. You couldn't ask for anything better."

Thursday's birthday call home may be the last one the Freedom Call Foundation can cover, however. Officials with the national charity have announced that they have run out of money to cover the expenses associated with the calls. The Morristown, N.J.-based charity has been providing the service for military families for free since 2004.

"We do about 2,000 of these a month," said John Harlow, executive director and founder of Freedom Calls. The calls can get very expensive, Harlow said. "We have to maintain these satellite links which costs tens of thousands of dollars a month."

Harlow said the organization is looking for donations and is planning some fund-raisers to help find money for its $1,000 a day budget. The organization uses e-mail, phone calls, and video tele-conferencing to connect soldiers with their families. "If we don't find the funds we are going to have to stop operation," Harlow said.

The organization has helped soldiers to be their for births, graduations, weddings and birthdays.

Like the one Thursday for Jim Robertson, a computer network administrator.

Jason got to be "there" in the room as his father open a few gifts. He and his wife Julie, who also was in the room, bought Jim a cutting board for the barbecue grill. Jason's brother, Kelly Robertson, 29, phoned to say happy birthday and hello to Jason. The family sat the receiver on the television so the brothers could chat.

The family sang the "Happy Birthday" afterwards. The tune sounded more like a round because of the four second satellite transmission delay. Sherryl Robertson, a Gwinnett County school teacher, baked a yellow cake with chocolate icing and pecans for the occasion.

"I wish you were here to have some birthday cake," she said. "This is the longest we've ever gone without seeing you."

Jason Robertson works in a unit that recovers the bodies of fallen soldiers and sends them home to their families. He has been stationed in Fallujah for four months. Father and son usually stay in touch every week by e-mail or phone calls.

"He has a great attitude," Jim Robertson said of his son. "He never complains. He is a super kid."

Before Jason said good-bye he read a card he had bought for his father and promised that he would take him fishing and camping when he returned home.

The Robertsons were teary-eyed when the call finished. The gift of the phone call was one that the family equally shared.

"You can actually see that there are no broken bones, no new scars," said his mother. "You can see your baby."

For more information on Freedom Calls Foundation, visit www.freedomcalls.org or call 973-290-7886.
Posted by: Anonymoose || 07/13/2007 20:15 || Comments || Link || E-Mail|| [6460 views] Top|| File under:
Who's in the News
34
[untagged]
13
Taliban
7
Iraqi Insurgency
7
Global Jihad
3
Govt of Iran
3
Islamic Courts
2
TNSM
2
Fatah al-Islam
2
Hezbollah
2
Mahdi Army
2
Muttahida Majlis-e-Amal
1
Govt of Syria
1
al-Qaeda in North Africa
1
Islamic Jihad
1
Thai Insurgency
1
al-Aqsa Martyrs
1
Palestinian Authority
1
Hamas
1
al-Qaeda in Britain
1
Hizb-i-Islami-Hekmatyar
Bookmark
E-Mail Me
The Classics
The O Club
Rantburg Store
The Bloids
The Never-ending Story
Thugburg
Gulf War I
The Way We Were
Bio
Merry-Go-Blog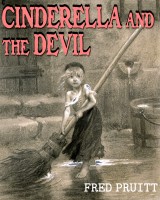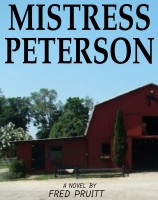 On Sale now!


A multi-volume chronology and reference guide set detailing three years of the Mexican Drug War between 2010 and 2012.

Rantburg.com and borderlandbeat.com correspondent and author Chris Covert presents his first non-fiction work detailing the drug and gang related violence in Mexico.

Chris gives us Mexican press dispatches of drug and gang war violence over three years, presented in a multi volume set intended to chronicle the death, violence and mayhem which has dominated Mexico for six years.
Click here for more information


Meet the Mods
In no particular order...


Steve White
Seafarious
Pappy
lotp
Scooter McGruder
john frum
tu3031
badanov
sherry
ryuge
GolfBravoUSMC
Bright Pebbles
trailing wife
Gloria
Fred
Besoeker
Glenmore
Frank G
3dc
Skidmark
Alaska Paul



Better than the average link...



Rantburg was assembled from recycled algorithms in the United States of America. No trees were destroyed in the production of this weblog. We did hurt some, though. Sorry.
52.91.0.112

Help keep the Burg running! Paypal: