Britain
Nepali women rush for Gurkha training
MORE than 1,500 Nepali women have signed up with private firms to train for a possible career with the British Army after it allowed them to join the Brigade of Gurkhas for the first time in nearly two centuries.

Britain is studying how Nepali women could be recruited for its Gurkha force and authorities took out a newspaper advertisement this month asking women to give "notification of interest".

British officials said practical issues such as recruitment and selection standards needed to be settled and actual recruitment could take time. "I know it is very good for my career," said Bunita Gurung, 19, taking a course in Pokhara in west Nepal. "I want to be a soldier in the British Army." Ms Gurung, a management student, was inspired to look for an army career by her father, a former Gurkha.

Sirjana Rana, 20, also a student, said she would barely get $150 a month after completing her studies. If she joined the British Army, her wages could be ten times higher. "This is the first opportunity and the first is auspicious. I don't want to miss it," she said.

Britain, which recruits 230 Gurkha men a year, has not said how many women it will take. There are about 3,400 Nepalis in the Brigade of Gurkhas, which has fought in Iraq, Afghanistan and the Balkans.
Posted by: Seafarious || 06/27/2007 00:48 || Comments || Link || E-Mail|| [334 views] Top|| File under:
Caribbean-Latin America
'Steel Rain' brings U.S., Peruvian Marines together
In the first of a series of field exercises, Marines of Special Purpose Marine Air-Ground Task Force 24 and Peruvian Marines of Batallon Infanteria de Marina 1 arrived motivated and ready to conduct various live fire drills in the mountainous, desert terrain of the Quebrada Inocente training area, June 19.

This training event kicked off the Peruvian field portion of Partnership of the Americas 2007, an annual exercise which promotes regional stability and enhances relationships among nations of the Western Hemisphere. Although Marine mortar sections train regularly with live rounds, here they had what seemed like an endless supply, more than most had ever seen at one time. For many, this was a chance to do the type of training which spurred them to join the Marine Corps in the first place.

"This training cycle was like none other that I've experienced. I've never fired so many rounds in my life!" said Lance Cpl. Philip T. Brown, an ammunition technician from Weapons Company, 2nd Battalion, 24th Marine Regiment, in Waukegan, Ill. "Nothing can come close to the power of 30 high explosive rounds going off at one time."

"We covered that hill with shrapnel," continued Brown, a native of Rochester, Minn. "The best part was watching the illumination rounds bouncing off the rock, and training with the Peruvians was also a highlight. I had the time of my life already."

It is clear that these Marines love their job, and they were thankful for the chance to practice their skills in a more realistic environment. The excitement was contagious, and as their Peruvian counterparts shared in the action, looks of joy could be seen on their faces. Once the Marines of each nation began opening up to one another, they realized they shared even more than their joy of exploding targets with live ordnance.

"The training was realistic, and Marines love realistic training," said Sgt. Baldo Bello, a mortar section leader from Chicago with Weapons Co., 2/24. "Even more importantly, as Marines, we often fall into the idea that we are the best, that no others do it as well as we do, and that we have the only right way. Training hand in hand with these guys totally opened my eyes to how different and alike we are."

"The Spanish-speaking Marines went out of their way to make sure the Peruvian Marines understood our mortar systems and why we do things the way we do, and everyone learned something," added Bello.



The Peruvian Marine mortarmen fire an average of approximately two rounds per year for training. This was the first chance that many had to see how things would go in a situation where they were required to fire over a longer period of time.

The Peruvian Marine mortarmen fire an average of approximately two rounds per year for training. They explained that until they are in combat, they have virtually no way of actually knowing what a real-life mission is like. This was the first chance that many had to see how things would go in a situation where they were required to fire over a longer period of time.

The Marines from Peru were eager to learn, however, and by the time the mission was over, they had learned a lot. The Marines of SPMAGTF 24 had learned some things about their Peruvian counterparts as well, and felt they were better men for it.

"I was impressed with the Peruvians' knowledge of the mortar system, especially after they explained to us how they only get one chance a year to fire live rounds," said Sgt. Timothy Gena of Palos Hills, Ill. "They were very eager and helpful on the gun line."

"I'm really happy to have had the chance to train with them, as they were all very easy to get along with," added Gena, a mortar section leader from Weapons Co., 2/24. "The mission went very well."

As the day turned into night, illumination rounds were fired into the desert sky. Across the hills could be seen an explosive display of light as Marines fired the M252 81mm mortars off in a rapid succession of blasts, one right after another. It is said that the light from one of the illumination rounds is equal to that of 400 candles, something hard to believe until you witness it.

For the Peruvians, who never fire at night, this was even more exceptional – something they had never seen before. Altogether, it was a day and night that everyone who played a part in will remember for a long time.

Posted by: lotp || 06/27/2007 00:00 || Comments || Link || E-Mail|| [273 views] Top|| File under:
Caucasus/Russia/Central Asia
Turkish Court Rejects Orthodox Patriarch Status
A court Tuesday backed Turkey's long-held position that the Istanbul-based Orthodox Patriarch is only the head of the city's tiny Greek Orthodox community and not the spiritual leader of the world's 300 million Orthodox Christians.

The decision has no influence on the status of Ecumenical Patriarch Bartholomew I outside Turkey, where he is regarded as the so-called "first among equals" of the Orthodox leaders. But it bolsters Turkey's strong resistance to acknowledge a wider role for Bartholomew and his ancient Christian enclave. Turkey has strongly objected to giving concessions to the patriarchate, fearing it could open the doors to similar claims by other minority groups including Kurdish rebels fighting for greater autonomy. Officials in mostly Muslim Turkey also have been suspicious of the patriarchate's close cultural and religious ties to longtime rival Greece.

The court said Turkey could not give "special status" to any minority group. The ruling came as part of an appeals proceeding that upheld Bartholomew's acquittal in a dispute with a Bulgarian priest. "The Patriarchate, which was allowed to remain on Turkish soil, is subject to Turkish laws," the appeals court ruled. "There is no legal basis for the claims that the Patriarchate is ecumenical."

The Patriarchate's spokesman could not immediately be reached for comment.

Among Orthodox Christians, Bartholomew's position holds great historical weight. The patriarchate dates from the Byzantine Empire, which collapsed when Ottoman forces conquered Constantinople -- now Istanbul -- in 1453. But he holds no direct sway over the more than a dozen autonomous Orthodox churches in Europe and the Holy Land. Bartholomew's flock includes Istanbul's 3,000 remaining Greek Orthodox and several other congregations scattered around the globe, including the United States.

Turkey maintains tight controls, including rules requiring that patriarchs must be Turkish citizens. This sharply limits the potential pool of candidates to one day succeed Bartholomew. The patriarchate -- backed by the Greece and other Orthodox nations -- also has pressed Turkey to allow the reopening of a seminary that was forced to close more than two decades ago.

Let's take a look at those last two sentences. Only Turks are alllowed to accede to the Patriach position, and all of the Turkish seminaries have been shuttered. Cultural genocide in one generation.

In Athens, the Greek Foreign Ministry said the court decision would not change the Christians' perception of the Patriarch. "The ecumenical dimension of the Patriarchate of Constantinople is based on international treaties, the sacred regulations of Orthodoxy, on history and Church tradition," ministry spokesman George Koumoutsakos said. "But, above all, recognition of the Ecumenical Patriarch as a spiritual leader is -- and has been for centuries -- deeply rooted in the conscience of hundreds of millions of Christians, Orthodox or not, worldwide."
Posted by: lotp || 06/27/2007 00:00 || Comments || Link || E-Mail|| [250 views] Top|| File under:
Europe
Norwegians shocked by genital mutilations
The Department of Justice has called the Public Prosecutor, the Director of Police and the Oslo Police to an urgent meeting at short notice this week to discuss the ongoing practice of sexual mutilation of girls with immigrant background.

The meeting has been called after public broadcaster NRK TVNews aired shocking reports this weekend, showing that a large number of Norwegian-Somali girls have been sexually mutilated in their parents' homeland over the past three years.

In Norway, sexual mutilation of children has been a crime since January 1996, also if the operation is performed abroad. However, so far no one has been sentenced for such a crime.

Which means a whole lot of people have been actively looking the other way.

Funny how thousands of Norgie pediatricians and gynecologists haven't seen a single case in ten years ...

The aim of the urgent meeting this week is to find out if the police could be able to to do more in order to prevent parents from from sending their children abroad to be sexually mutilated, and prosecute those who do.

Opposition MPs have demanded that health personnel who discover cases where sexual mutilation has been carried out, will have an obligation to submit reports.


But they haven't seen any, aren't you paying attention?

Family Minister Karita Bekkemellem says the Government will soon submit a plan of action on how to prevent the practice.


Boy howdy there you go, a plan of action! Must have been talking to someone over at the World Health Organization.

School vacation has just started in Norway, and the authorities fear that some parents have already planned to have their daughters sexually mutilated while on vacation in their homeland.


"Hokay, sweetie, here's your ticket, Uncle Mahmoud will meet you at the gate in Karachi!"

The police is helpless in the fight against sexual mutilation of children, unless health personnel report cases discovered, says Chief Inspector Finn Abrahamsen of the Oslo Police. Abrahamsen asks school nurses to be more on the offensive, and report to the police when they become concerned.


None of the nurses have seen a case of FGM in ten years either. Nope, not a one, nope, nope ...

A health official said in an interview with NRK Monday that it might be best for the child to NOT report such encroachments. She said it would be very difficult for the child to see parents punished.


The 'health official' who said that should be drummed out of the profession.

Abrahamsen says that with such attitudes the fight against sexual mutilation becomes very difficult.


Bad enough the parents of these kids think it's okay; when the health officials roll over as well it's as good as over.
Posted by: lotp || 06/27/2007 00:00 || Comments || Link || E-Mail|| [525 views] Top|| File under: Global Jihad
Home Front: Politix
Bolton: Military Intervention Or Regime Change Only Option For Iran
ht Drudge: more at Linky


Sanctions and diplomacy have failed and it may be too late for internal opposition to oust the Islamist regime, leaving only military intervention to stop Iran's drive to nuclear weapons, the US's former ambassador to the UN, John Bolton, told The Jerusalem Post on Tuesday.

Worse still, according to Ambassador Bolton, the Bush administration does not recognize the urgency of the hour and that the options are now limited to only the possibility of regime change from within or a last-resort military intervention, and it is still clinging to the dangerous and misguided belief that sanctions can be effective.

As a consequence, Bolton said he was "very worried" about the well-being of Israel. If he were in Israel's predicament, he said, "I'd be pushing the US very hard. I am pushing the US [administration] very hard, from the outside, in Washington."


Deep Strategic Feedback Wanted

:
Posted by: RD || 06/27/2007 13:17 || Comments || Link || E-Mail|| [353 views] Top|| File under: Govt of Iran
Home Front: WoT
Statement of Chairman Lantos at hearing, "Iraq: Is the Escalation Working?"
With this kind of atitude, we ain't got a change. Of course, there will eventually be troop drawdown, that's a natural phase of battles in wars, but wanting dates and numbers? Too much for me. From The Tank at NRO



Statement of Chairman Lantos at hearing, "Iraq: Is the Escalation Working?"

The recent U.S. troop escalation in Iraq simply is not working. We are now the proverbial man wandering the barren desert desperately in search of an oasis that doesn't exist.

The predicament facing our nation in Iraq became quite clear long before the surge was announced in January. But even after all outside observers pointed out this mirage, the Administration refused to stop what retired General Barry McCaffrey has called "a fool's errand."

The Administration wanted to make millions of Americans believe that we should wander further into the desert, investing more and more blood and treasure there. This belief, in turn, would reduce the mounting pressure to seek a safe and wise exit. And so it has - at least for some months.

As a long-time professor of economics, let me tell you: you don't consider sunk costs when making decisions about the future. We need a sober assessment of the troop escalation and the situation in Iraq right now, and we need to stop pretending we can attain plainly delusional goals. We need more wake-up calls like we had on Monday, when veteran Republican Senator Dick Lugar said on the Senate floor that continuing to pursue the surge strategy would actuallydamage our national security interests.

This troop escalation has, in fact, been a categorical and catastrophic failure. The month of May claimed the most U.S. lives in Iraq in more than two-and-a-half years - 127 of our brave servicemen and women were killed. June hasn't been much better, with more than 80 U.S. deaths so far.

According to the widely respected Brookings Institution Iraq Index, the number of daily attacks has increased markedly this year, and the period from March through June has been among the deadliest for Iraqi military personnel and police. Four years into the war, these metrics should bedecreasing, not increasing.

For the people of Iraq, security and stability are elusive mirages, too. Insurgents have resorted to the sickening strategy of suicide bombings - just Monday, four separate attacks killed at least 40 people. One of these bombings killed six Sunni leaders who had joined with U.S. forces in the battle for stability in Iraq.

Many prominent Republicans have already stated that unless they see substantial progress by September, they will support a drawdown of U.S. forces. But with typical obstinacy, the Administration is already feeding out the line that a little more time and a few more troops will turn things around.

Instead of hoping against hope each day that the mirage will suddenly transform into the oasis of a triumphant U.S. victory in Iraq, let's figure out how to make Iraq as stable as possible. Let's figure out how to save the lives of our courageous soldiers still there - the bullets and roadside bombs that they face every day are all too real.

As we know, there is a slew of proposals on the table right now that range from full withdrawal to partial withdrawal to regional redeployment. I would like to come away from this hearing - and I think my fellow members would appreciate this, too - more informed about the real pros and cons of these plans. I would like us to think with sobriety about the safest and most prudent way out of Iraq.

We will discuss several proposals floating around Washington, some of which are emanating from some prominent and respected public figures and military experts.

Two think tanks recently released thoughtful withdrawal proposals that will serve as fodder for today's discussion. The Center for American Progress promotes withdrawing all but 8,000 to 10,000 troops by the end of 2008, with the remaining forces positioned in northern Iraq to prevent and to contain a possible cross-border conflict between the Kurds and Turkey.

The Center for a New American Security suggests slimming down our Iraq force to 60,000 troops by the beginning of 2009. That force would remain for four more years largely to train the Iraqi army and work with Iraqi leaders to fight insurgents. Improving Iraq's own security forces and army is an absolute necessity for the long-term sustainability of Iraq - a notion that the Baker-Hamilton report described in great detail. This is now long overdue.

In fact, most rational exit strategies suggest reducing our forces in Iraq to those needed for training Iraqi security forces, fighting identified terrorist cells in hotspots, protecting our embassy and reconstruction workers, and shielding important Iraqi infrastructure facilities, such as the Baghdad airport.

Some analysts have proposed variations on regional redeployment, in which the lion's share of our troops would withdraw to bases in nearby countries, such as Kuwait. Many of these troops would remain as a quick-reaction force to strike if serious flare-ups occurred in Iraq.

Others have offered a vision that would include the replacement of our troops with an international stabilization force in Iraq, with many of the troops coming from nearby Middle Eastern and North African countries. Unfortunately, precious few nations have expressed any willingness to commit troops to such a mission so this plan appears to be a non-starter.

Given the abject failure of the escalation, we are no longer debating whether to withdraw. We are discussing how to do it, when to do it, and the number of the remaining force in Iraq.

So with our expert witnesses today, I want to discuss what makes the most sense for Iraq, for the region, and for American forces. No more illusions. We must banish the mirages and take a clear-eyed view of where we are and where we go from here.


Posted by: Sherry || 06/27/2007 17:38 || Comments || Link || E-Mail|| [269 views] Top|| File under:
Bin Laden looms over Padilla terrorism trial
Osama bin Laden's face and words loomed over the U.S. terrorism trial of former "dirty bomber" suspect Jose Padilla on Tuesday as jurors were shown a 10-year-old videotaped interview of the al Qaeda leader.

Jurors were attentive but poker-faced as they watched the CNN interview on a giant screen in a Miami courtroom. Padilla and two co-defendants are on trial on charges of conspiring to murder, kidnap and maim people overseas and of providing material support for terrorism.

The three defendants are not accused of having any direct connection to bin Laden, and defense lawyers objected vigorously and called the tape inflammatory and irrelevant.



U.S. District Judge Marcia Cooke told jurors to ignore it when deciding Padilla's fate since there was no evidence he saw or discussed the interview.

U.S. District Judge Marcia Cooke told jurors to ignore it when deciding Padilla's fate since there was no evidence he saw or discussed the interview. She said jurors could consider it as proof of the other defendants' state of mind but reminded them that the charges had nothing to do with September 11.

In the 1997 interview, long before the September 11 attacks made him one of the world's most-hunted men, a gun rests at bin Laden's side as he praises U.S. deaths in Saudi Arabia and Somalia and urges that more U.S. troops be killed.

Prosecutors played the tape as a prelude to airing secretly recorded telephone conversations in which defendants Adham Amin Hassoun and Kifah Wael Jayyousi chuckle as they discuss the interview.

Prosecutors played the tape and the phone conversations as evidence that Hassoun, a Lebanese-born Palestinian, and Jayyousi, a Jordanian-born U.S. citizen, supported violent Islamist groups.

Padilla was arrested at Chicago's O'Hare airport in 2002, declared an "enemy combatant" by President George W. Bush and held without charge in a military jail for 3-1/2 years.

The government said he was plotting to set off a radiological "dirty bomb" in the United States but no mention of that allegation was made when he was transferred into the civilian justice system and added to the Miami case.

The defendants are accused of running a support cell that provided money and recruits for Islamist militants in Chechnya, Bosnia, Afghanistan and elsewhere beginning in the mid-1990s.
Posted by: lotp || 06/27/2007 00:00 || Comments || Link || E-Mail|| [259 views] Top|| File under: al-Qaeda
U.S. Efforts against Terrorism Financing: A View from the Private Sector


On June 15, 2007, Robert Werner addressed The Washington Institute's Policy Forum seminar series. Managing director of Merrill Lynch's Monetary and Financial Control Group since December 2006, he previously served as director of the Treasury Department's Financial Crimes Enforcement Network (FinCEN) and, before that, as director of the department's Office of Foreign Assets Control (OFAC). The following is a rapporteur's summary of his remarks

Now more than ever, the private sector needs to help prevent terrorism financing. Emerging markets in the Middle East, Africa, and Southeast Asia present law enforcement authorities and the private sector with new challenges and possibilities in the areas of terrorism financing and money laundering. For those companies that value their reputations and wish to uphold the moral and ethical imperative to prevent the funding of illicit activity, increased cooperation with U.S. government efforts is vital.

Background

Although terrorism financing and money laundering are often categorized together, the former is in fact much more difficult to detect. As opposed to laundering -- the process of layering and integrating funds into the financial system -- terrorism financing often involves clean money being used for illicit purposes. In addition, terror financiers transfer funds through increasingly sophisticated means. Beyond using traditional banks and wire transfers, they are now investing in securities and moving money through related transactions.

There is a misconception that terrorists do not require large sums of money to operate. Although the cost of individual attacks is relatively low, the cost to maintain terrorist infrastructure is comparatively high. The focus of efforts to counter terrorism financing should not be preventing individual attacks, but breaking the networks that facilitate them. Even this worthwhile effort can have unintended consequences, however. The offshoots of large, sophisticated terrorist networks remain highly dangerous even when they lack formal connections to said networks.


Posted by: lotp || 06/27/2007 00:00 || Comments || Link || E-Mail|| [260 views] Top|| File under: Global Jihad
First big wave of Iraqi refugees heads for the US
Adnan Abbas – with his poor English, four young daughters, and little money to speak of – shrugs when told that making a new life in the US will be hard.

"I know that a new country, new language, is difficult and that America isn't going to say, 'Welcome, Adnan, here's a million dollars,' " he says. "But life in Iraq? That's impossible. We're one of the luckiest families in the world."

On Tuesday, the Abbas family will take their five small suitcases, close the door on the small flat they've rented for the past year in Amman, Jordan, and start a journey that will eventually taken them to Lansing, Mich. They are in the vanguard of what's likely to become – if the history of American wars is anything to go by – the latest wave of immigrants to have an impact on the demographics of the US.

In February, the US agreed to accept 7,000 Iraqi refugees this year, a large jump over the fewer than 700 Iraqis accepted by the US in the first three years of the war but a drop in the ocean when measured against the estimated 2 million Iraqis who have fled the country since the war began. About 2,000 of those Iraqis coming this year, say refugee officials, will start their lives anew in Michigan.

For now, the Abbases are among the exceptions that prove the rule. Adnan, a driver in Baghdad for this paper, was witness to the murder of Allan Enwiyah and the kidnapping of reporter Jill Carroll in January 2006.



lots more at link




Posted by: lotp || 06/27/2007 00:00 || Comments || Link || E-Mail|| [545 views] Top|| File under: Iraqi Insurgency
India-Pakistan
Military reaches deep into Pakistani society
DAULAT NAGAR, Pakistan - Nusrat Riaz, a doctor for 17 years, has spent the past three directing a clinic that provides care to thousands of poor patients in this remote, wheat-farming village on the plains of Punjab.

So Riaz was surprised this spring when he learned the government had appointed a monitor to look over his shoulder as he worked. He was even more surprised when he learned the man had no medical background, had no experience supervising doctors and was functionally illiterate.

But when Riaz learned the monitor was a retired Pakistani army officer, it all made sense. "This is part of the militarization of the entire country," said Riaz, 46. "It is very insulting, and it is happening because of the man sitting at the top."

That man, Gen. Pervez Musharraf, the president, has been Pakistan's leader for almost eight years. In that time, the nuclear-armed military has quietly exerted its influence over nearly every segment of Pakistani society.

Active-duty or retired officers now occupy most key government jobs, including posts in education, agriculture and medicine that have little to do with defense. The military also dominates the corporate world; it reportedly runs a $20 billion portfolio of businesses from banks to real estate developers to bakeries. And everywhere lurks the hand of the feared military-led intelligence services.

Yet in a country where the military has long been immune from criticism, its extraordinary power is now drawing open contempt from civilians. A campaign against Musharraf that began three months ago, following his suspension of the chief justice, has exploded into a full-fledged movement to oust the armed services from civilian life and send the generals back to their barracks.

They are not expected to go easily, and the wealth and influence they have attained during the Musharraf era helps explain why.

"If the generals don't recede, I fear a civil-military conflict," said Zafarullah Khan, a leading Pakistani lawyer and opposition figure. "Ultimately the question is: Who gets to rule? Sixteen generals or 160 million people? Sooner or later we have to decide that once and for all."

History in Pakistan is on the generals' side. They have ruled the country for more than half of the 60 years since independence. Even when civilians have ostensibly been in charge, they have had to bow to the military just to keep their jobs. Of the nation's past three civilian leaders, two are in exile and one was hanged.

Musharraf's brand of military rule has been different from most. Since coming to power in a bloodless coup in 1999, he has not declared martial law. As army chief, he still wears his uniform, but just as often opts for a business suit or traditional shalwar kameez. For the most part, he eschews grand, strutting military parades. Soldiers are a rare sight on the nation's streets.

Yet the military's imprint is everywhere.

It's by the side of the road, where men in orange jumpsuits labor for a military-run foundation that controls a huge share of the nation's construction industry. It's also present up and down the ranks of the civilian bureaucracy, where government workers answer to retired military men and complain that loyalty is consistently rewarded over hard work or competence. And it's in Riaz's health clinic, where his doctors say they take heat from army inspectors if they spend more than 10 minutes with a patient.

The military's might, Pakistanis say, also comes in much more insidious forms. The calls that wake Khan, the lawyer, in the middle of the night, for instance.

"We've purchased your coffin," a caller once told him at 2:15 a.m. "Get ready for Pakistan's Tiananmen Square," said another.

Khan, a vigorous man whose office in Islamabad is crammed with classic works of history and philosophy, said he is certain that Pakistan's elite, military-run intelligence agencies are behind the calls. And he knows the threats are not idle.
Posted by: John Frum || 06/27/2007 06:03 || Comments || Link || E-Mail|| [259 views] Top|| File under: Global Jihad
'Suicide bombers are in Islamabad'
Suicide bombers are presently in Islamabad and could target important personalities, Geo television quoted Interior Ministry Spokesman Brigadier Javed Iqbal Cheema as saying during a news briefing in Islamabad on Tuesday. According to the channel, Cheema said intelligence agencies had reported that suicide bombers had entered the federal capital to target some important people, but didn't include the names of any of the bombers' potential targets. He said President Musharraf had approved a four-point strategy to stop Talibanisation and extremism in tribal areas and other parts of NWFP.

Staff Report adds: Cheema said the government would not allow anyone to use Pakistani soil to carry out terrorist activities.
Posted by: Fred || 06/27/2007 00:00 || Comments || Link || E-Mail|| [262 views] Top|| File under: Lashkar e-Jhangvi
Tribal MPs boycott jirga addressed by Musharraf
Tribal parliamentarians boycotted a grand tribal jirga that President Gen Pervez Musharraf addressed at Governor's House here on Tuesday, in protest at the government ignoring their input on the tribal areas, a senator said. "We have boycotted the jirga because our opinion is not sought while devising a policy on peace and development in the tribal areas," Senator Hameedullah Khan told Daily Times.

Ten MNAs and eight senators did not turn up at the jirga, which a senior aide to Governor Ali Jan Orakzai said was attended by 400 tribal elders. Only MNA GG Jamal, a federal minister, attended the jirga, the senator added. Gen Musharraf urged tribal elders to shoulder the responsibility of evicting foreign extremists who have "outlived their welcome". "They (foreign extremists) are conspiring to wreak havoc in the lives of innocent people in Pakistan and the West." He said the Pak-Afghan jirga would "sort out a peaceful solution" to Afghanistan's problems, adding that the government would compensate the victims of NATO mortar fire in North Waziristan on June 23 in which 10 people were killed.

Also on Tuesday, Gen Musharraf addressed garrison officers at 11 Corps Headquarters, where he reiterated his government's commitment to maintaining law and order "at all costs". He said the capability of paramilitary forces, levies and tribal police was being enhanced so they could fight extremism and Talibanisation. "The writ of the government will be ensured," he said.
Posted by: Fred || 06/27/2007 00:00 || Comments || Link || E-Mail|| [264 views] Top|| File under: Taliban
Israel-Palestine-Jordan
Hamas discovers sex tapes of Fatah members used as blackmail by the security forces
Hey, big boy, is that a mysterious object in your pants, or are you just glad to see me?


Bethlehem – Ma'an – The Israeli newspaper, Maariv, reported on Wednesday that Hamas discovered videotapes during the seizure of power in the Gaza Strip that reveal the corruption of the security forces and the sexual deviancy of several Fatah leaders.
Oh! Achmed! That goat is hot!!!
Maariv reported that Hamas members discovered dozens of recorded sexual encounters of leading figures, which were being used by the security forces as blackmail. According to Maariv, Fatah ordered the videotapes to be destroyed so they did not fall into the hands of Hamas.
So what'll it be tonight, Achmed? "Weekend at Mo Dahlan's"?
Nah, we saw that last night...
Hamas said the videotapes involve several Fatah ministers and prominent leaders. Maariv added that many of the tapes remain in the hands of Hamas.


Really? I'da figured they'd want to keep their hands free. At least one of them...


Maariv said that the videotapes show several Fatah leaders committing infidelity.


Is it infidelity if it involves barnyard animals?


The videotapes were recorded in several locations including offices, hotels, hospitals and houses. The purpose of the recordings was to recruit agents and collaborators and blackmail Fatah officials.


I wonder if they had those thumpy, heavy bass soundtracks?


The paper added that some of the videotapes were recordings of Hamas leaders, one of whom was forced to collaborate with Fatah against Hamas. The tape showed him cheating on his wife.


Ewwwwww...I hope it wasn't Warty Nose.


Maariv added that some of the women who appeared in the tapes were imported prostitutes. Maariv's reporter said that he had seen one of the tapes which was recorded in a hospital and involved a doctor with a girl. The reporter said that this type of blackmail is very common.


A doctor and a girl? Ain't that original. No pizza delivery guys in Gaza? No TV repairmen?


Maariv's reporter concluded that Hamas are very satisfied by their discovery, which they intend to use to blackmail the Fatah figures recorded on the tapes.


Very satisfied? Just don't get them too sticky, guys...
Posted by: tu3031 || 06/27/2007 11:24 || Comments || Link || E-Mail|| [274 views] Top|| File under: Hamas
The political storm for Palestinians in the West Bank and Gaza is not yet over
Egyptian analysis of the Palestinian civil war. Excerpt:


Whether the newly-formed Palestinian government in Ramallah will be able to function efficiently and fulfill its obligations and responsibilities according to a political agenda, even if it has one, remains to be seen.

Due to the speed with which the new government was established, it has been dubbed a "knee-jerk" government by some. This followed Hamas' dramatic take-over of Gaza. The fledgeling government has already gained regional and international support and recognition, with the US, EU and Israel all pledging to lift the economic embargo imposed on the Palestinians following Hamas' election victory in 2006.

However, recognition and foreign aid alone won't guarantee success. Salam Fayyad, the Ramallah-based Prime Minister has described his government's mission as "very hard but not impossible." This is a more or less accurate prognosis. Fayyad, a former World Bank official, is a favourite of the US and EU (but not necessarily Israel).

He is not a member of Fatah and doesn't have a power base or a strong following in the Palestinian street. Hence, his ability to effect real change on the ground is very limited. Indeed, the success or failure of the new government, e.g. in maintaining security and reestablishing the rule of law, depends to a very large degree on the extent to which the Fatah movement, the backbone of the PA political and security apparatus in the West Bank, will be willing to cooperate and abide by its decisions.

Unfortunately, experience shows that Fatah, particularly its largely undisciplined and numerous militias and gangs, has a record of refusing to acknowledge the authority of previous Palestinian governments whether in Ramallah or in Gaza. The organisation may prove to be even more at odds with a government led by a "Western-oriented' prime minister who believes that all militia men and security agencies ought to be answerable to his office.


Posted by: lotp || 06/27/2007 00:00 || Comments || Link || E-Mail|| [269 views] Top|| File under: Hamas
Security Officials Confirm Authenticity of Shalit Tape
A high-ranking defense official confirmed Tuesday that an audio tape of the voice of kidnapped IDF. Cpl. Gilad Shalit released Monday was an authentic recording, according to a report on Voice of Israel government radio.



The unnamed official also said the tape, posted on an Internet website frequently used by terrorists, appears to have been recently recorded, sparking hope that Shalit is still alive.


The unnamed official also said the tape, posted on an Internet website frequently used by terrorists, appears to have been recently recorded, sparking hope that Shalit is still alive.

Shalit's father, Noam, also confirmed that his son's voice was on the recording, as did the soldier's mother after hearing the tape on Israel's Channel 2 television Monday night.

Although the tape was released by the Hamas-linked Popular Resistance Committees terror group, there remain conflicting reports about who is actually in control of Shalit's fate.

Damascus-based Hamas political bureau chief and arch-terrorist Khaled Mashaal has denied knowledge of Shalit's whereabouts, according to a report by the Jerusalem Post. Mashaal also said he does not have the power to force the soldier's captors to release him, despite the fact that it was a team of Hamas terrorists who kidnapped Shalit.

It is also not clear what options, if any, still exist for Israeli forces to rescue Shalit, whether his location has really been identified and whether an attempt might still be made. A spokeswoman for the Defense Minister told Arutz-7 Tuesday morning that the defense establishment is continuing to "invest numerous efforts to return the kidnapped soldiers," but added that "Due to the sensitivity of the matter, we cannot publicly discuss the answers to the questions you have raised."

The captive IDF soldier was grabbed a year ago during an infiltration raid near the Kerem Shalom border crossing with Gaza. A team of terrorists from three Hamas-linked organizations carried out the sophisticated attack.

The operatives, who also killed two soldiers and wounded four others, included members of the Popular Resistance Committees (PRC), the Izz el-Din al-Kassam (considered to be the military wing of Hamas), and the Army of Islam, a shadowy group that has also claimed responsibility for the kidnapping of British Broadcasting Corporation (BBC) journalist Alan Johnston. The Scottish national's whereabouts are also unknown, but his captors recently released a video of Johnston draped in a suicide bomb vest, claiming that it was rigged to explode if there was any attempt to forcibly release him.

Despite the lack of concrete evidence on Shalit's current condition, former Israeli Prisoners of War told reporters Monday that the release of the Shalit tape is the first positive sign that the 20-year-old IDF officer is still alive.


Posted by: lotp || 06/27/2007 00:00 || Comments || Link || E-Mail|| [262 views] Top|| File under: Hamas
Yadlin Warns What Happened In Gaza Will Happen in Judea, Samaria
General Amos Yadlin, Chief of Military Intelligence told participants at a Jewish Agency conference in Jerusalem Tuesday that Israel should not withdraw from Judea and Samaria. Nor should it fear a nuclear threat from Iran. The head of Israel's Military Intelligence Division addressed a wide range of security-related issues, among them the controversial subjects of Israeli withdrawal from parts of Judea and Samaria, and the possible need for a military response to a nuclear threat from Iran.



"Hamas does not want peace with Israel. It is continuing its terrorist activities, and moderate Palestinians are unable to do anything about [the situation], even though they want peace."

Yadlin warned that a unilateral withdrawal from Palestinian Authority-controlled areas of Judea and Samaria would be tantamount to inviting Hamas to re-enact its takeover of Gaza.

"Hamas does not want peace with Israel," he pointed out. "It is continuing its terrorist activities, and moderate Palestinians are unable to do anything about [the situation], even though they want peace."

Yadlin added that he does not believe a political agreement with the PA is in Israel's best interest. "If Israel withdraws from the West Bank," he warned, "what happened in Gaza will happen there."

The military intelligence chief was more positive on the subject of concerns that war may break out in the north this summer. The intelligence chief also spoke about the threat of war with Syrian and/or another possible conflict with Hizbullah this summer on Israel's northern border. Yadlin admitted that Syria is indeed readying itself for war, but added that it does not appear to be committed to carrying out an attack on Israel.

He also said Hizbullah is unlikely to launch a conflict from southern Lebanon, primarily because it is involved in recruiting and training new members from Iran. A more serious threat, said Yadlin, is the prospect of an Islamic Republic armed with an atomic bomb. He noted, however, that it will take Iran at least ten years to complete its attempts to build a nuclear weapon. "Iran is trying to prevent any control over its nuclear development activities," he said, but noted that the growing threat to Israel is now becoming a threat to Arab nations in the region, "who are beginning to understand that Iran is dangerous" to them as well.

Yadlin was upbeat about Israel's ability to deal with the threat of terrorism, be it local or international. "Today, Israel is prospering, and terrorism has very little influence over our everyday life. IDF and General Security Service (Shin Bet) officers arrest terrorists every night," he emphasized. "The peace treaty with Israel has survived and is stable," an important issue for Israel.

And as far as the threat from Iran, said Yadlin, "We will do whatever is necessary to neutralize the Iranian threat. Israel is strong enough to handle any danger."

Let us hope you are right.
Posted by: lotp || 06/27/2007 00:00 || Comments || Link || E-Mail|| [258 views] Top|| File under: Hamas
Southeast Asia
Hardliners demand Indonesia disband anti-terror unit
Indonesian Muslim hardliners demanded on Tuesday the government disband an American trained special anti-terror unit, saying it was a tool of the United States to fight Islam. Indonesia has been hit by a spate of deadly bombings in recent years mostly blamed on Islamic militants from the Jemaah Islamiah (JI) militant group. Hundreds of Muslim militants allegedly linked to JI have been arrested since the 2002 nightclub bombings in the resort island of Bali that killed 202 people mostly foreigners.

In the latest anti-terror crackdown this month, Detachment 88, a police unit funded and trained by the United States and Australia, arrested two top leaders, including the head of its military wing, Abu Dujana. An umbrella group representing various Indonesian Muslim organisations said Detachment 88 was an American tool to "stigmatise Islam". "We call on the Indonesian government to stop cooperation with the United States and its allies in the global war on terror," Kholil Ridwan, a spokesman for the Islamic Community Forum, told a news conference. "The United States war on terror, with the help of its sheriff, Australia, and deputy sheriff, Singapore, is a war against Islam," Ridwan said.

Indonesia is a key regional ally in the US-led "war on terror" and looks to America for trade and investment. But many of President George W Bush's policies, especially in the Middle East, are unpopular in the world's most populous Muslim country.
Posted by: Fred || 06/27/2007 00:00 || Comments || Link || E-Mail|| [363 views] Top|| File under: Jemaah Islamiyah
Syria-Lebanon-Iran
Hezbollah investigating UNIFIL attack in south Lebanon
Spanish Foreign Minister Miguel Angel Moratinos telephoned his Iranian counterpart Manuchehr Mottaki on Monday asking Tehran to use its influence to help find about the causes of an explosion in south Lebanon which killed six Spanish and Colombian soldiers. Today, Hezbollah has acted on the request and launched its own investigation into the bombing attack that targeted U.N. peacekeepers in southern Lebanon, a Hezbollah source said on Tuesday. "We are carrying out our own investigations and are ready to share (the findings) with UNIFIL (the United Nations Interim Force) if necessary," the source said.
Posted by: Fred || 06/27/2007 00:00 || Comments || Link || E-Mail|| [256 views] Top|| File under: Hezbollah
Preacher: Syria is behind the Lebanon violence not al-Qaeda
A Muslim Sunni preacher deported from Britain to Lebanon in 2005 has claimed Syria and not al-Qaeda is behind the latest violence in Lebanon, accusing Damascus of masterminding attacks carried out by the Palestinian militant group, Fatah al-Islam. "One can accuse Fatah al-Islam of having created the space into which extremists can infiltrate Lebanon. But it is wrong to say that this group is linked to al-Qaeda," Omar Bakri Mohammad said in an interview published by Rome-based daily La Repubblica on Tuesday. "Fatah al-Islam is a creature of Syria. The violence in Lebanon depends on Syria and not al-Qaeda," added Bakri who in the past has praised Osama bin-Laden and the 11 September 2001 attacks against the United States.

Bakri said he "did not know" whether Damascus was behind an attack that killed six Spanish soldiers serving with the United Nations peacekeeping force in southern Lebanon. But he added, that "the hidden hands behind the massacre of Marjayoun (where the Spaniards were killed) are the same as those that have planted the bombs in Lebanon".
Posted by: Fred || 06/27/2007 00:00 || Comments || Link || E-Mail|| [275 views] Top|| File under: Fatah al-Islam
Rice: U.S. to continue support for Lebanese PM
U.S. Secretary of State Condoleezza Rice on Tuesday reiterated American support for Fuad Siniora after meeting the Lebanese prime minister in Paris during two-day European visit.

"Not only he is a very good administrator, he is a very good leader," Rice said of Siniora aboard an airplane as she was returning Washington.

"He has run his country through extraordinary difficult times since last July and continues to do that," Rice said of the Lebanese leader. "We will help in any way that we can," she added.

Washington has been praising Siniora, in the face of a threat of violence and intimidation, for having stuck fast to the principles of political reform, democracy and sovereignty in the country.

The U.S. Congress approved in late May a budget request of 770 million dollars in aid for Lebanon, with 280 million dollars of that earmarked for military assistance to Lebanon. @

Posted by: lotp || 06/27/2007 00:00 || Comments || Link || E-Mail|| [260 views] Top|| File under: Govt of Syria
Iran Sanctions Bill Passes First U.S. Congress Test
President George W. Bush would be forced to sanction oil and gas companies doing business with Iran under legislation that cleared a first hurdle on Tuesday by winning overwhelming approval from a congressional committee.

The bill was approved 37 to 1 by the House of Representatives International Relations Committee.

It also would eliminate some tax breaks for companies investing in Iran, decrease U.S. contributions to the World Bank if the bank invests in Iran and bar a nuclear cooperation agreement with Russia if Moscow continues to assist Tehran's nuclear program.

To become U.S. law, the measure still must be approved by the full House and also by the U.S. Senate.
Posted by: lotp || 06/27/2007 00:00 || Comments || Link || E-Mail|| [256 views] Top|| File under: Govt of Iran
Ahmadinejad puts "moderate" Arabs on notice
Egypt and Jordan were informed Tuesday that Iranian president Mahmoud Ahmadinejad disapproves of their "moderate" stance towards Israel and holds them accountable for "helping the Zionist regime oppress the Palestinian people [sic]."

They are guilty, he said, of "betrayal."

Posted by: lotp || 06/27/2007 00:00 || Comments || Link || E-Mail|| [274 views] Top|| File under: Govt of Iran
Who's in the News
43
[untagged]
7
Govt of Iran
6
Taliban
6
Global Jihad
5
Hamas
4
Iraqi Insurgency
4
Govt of Syria
3
Fatah al-Islam
3
[untagged]
2
Islamic Courts
1
Lashkar e-Jhangvi
1
Mahdi Army
1
al-Qaeda
1
Jemaah Islamiyah
1
Islamic Jihad
1
Hezbollah
Bookmark
E-Mail Me
The Classics
The O Club
Rantburg Store
The Bloids
The Never-ending Story
Thugburg
Gulf War I
The Way We Were
Bio
Merry-Go-Blog
Hair Through the Ages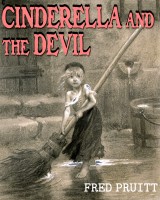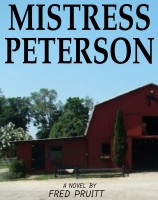 On Sale now!


A multi-volume chronology and reference guide set detailing three years of the Mexican Drug War between 2010 and 2012.

Rantburg.com and borderlandbeat.com correspondent and author Chris Covert presents his first non-fiction work detailing the drug and gang related violence in Mexico.

Chris gives us Mexican press dispatches of drug and gang war violence over three years, presented in a multi volume set intended to chronicle the death, violence and mayhem which has dominated Mexico for six years.
Click here for more information


Meet the Mods
In no particular order...


Steve White
Seafarious
Pappy
lotp
Scooter McGruder
john frum
tu3031
badanov
sherry
ryuge
GolfBravoUSMC
Bright Pebbles
trailing wife
Gloria
Fred
Besoeker
Glenmore
Frank G
3dc
Skidmark
Alaska Paul



Better than the average link...



Rantburg was assembled from recycled algorithms in the United States of America. No trees were destroyed in the production of this weblog. We did hurt some, though. Sorry.
3.235.45.196