Afghanistan
Most opium now processed inside Afghanistan
KABUL - Sophisticated laboratories inside Afghanistan are now converting 90 percent of the country's opium into heroin and morphine before smuggling it around the world, the United Nations said Monday.

Afghanistan, the world's biggest producer of opium, had until two years ago exported the illicit drug almost exclusively in its raw form, said the United Nations Office for Drugs and Crime (UNODC). 'The amount of the opium being processed (in Afghanistan), I think, is around 90 percent -- at least the lion's share,' UNODC representative Christina Oguz told reporters in Kabul.

Oguz said that anyone flying over the major opium producing areas 'would see a lot of small fires in the mountains. These are heroin labs.' 'A couple of years ago, most of the drugs that were trafficked out of this country was opium,' Oguz said. 'Now more and more of the opium is being processed into morphine and into heroin. And this indicates sophistication that we didn't have in this country before,' she added.

War-shattered Afghanistan accounts for 92 percent of the world's heroin supply despite vast internationally-backed efforts to eradicate its opium poppy fields.

Oguz said the annual income from the drugs trade -- more than three billion US dollars -- helps finance the Taleban-led insurgency plaguing mainly southern and eastern Afghanistan. 'The drugs have to be fought together with the insurgency,' she said.

Afghanistan produced a record 6,000 tonnes of opium last year and officials fear that with a surge in opium cultivation in the southern provinces, this year's harvest could top even that. 'I fear we'll be faced with at least the same amount as the last year, perhaps even more,' Oguz said, adding that good weather conditions had also contributed to the increase.

Oguz also downplayed international efforts to eradicate poppy crops, saying that it was more important to provide cash-strapped opium farmers with alternative livelihoods.
Posted by: Steve White || 06/26/2007 00:00 || Comments || Link || E-Mail|| [256 views] Top|| File under: Taliban
Africa Horn
France urges tough stance against Sudan over Darfur
French President Nicolas Sarkozy urged world powers on Monday to take a tough line with Sudan if it refuses to cooperate with international efforts to end bloodshed in Darfur. "Silence kills," Sarkozy told ministers from some 20 nations taking part in a one-day meeting in Paris on efforts to ending four years of fighting in Darfur. "Now we know that the absence of a decision and the absence of a response is unacceptable. Sudan must know that if it cooperates, we will help it greatly and that if it refuses, we will be firm." US Secretary of State Condoleezza Rice said the international community had failed to do enough to end the violence that has left at least 200,000 dead and driven more than two million from their homes, according to UN figures.

"I do not think that the international community has really lived up to its responsibilities here," said Rice on Sunday.

Rice joined representatives from China, Sudan's top oil customer and arms supplier, UN Secretary General Ban Ki-moon and officials from some 15 other nations including Egypt, Japan and Russia. Neither Sudan nor the rebels were represented at the conference, held after President Omar al-Beshir bowed to months of pressure and agreed to a new peace force for Darfur under the United Nations and the African Union.

The African Union, which has brokered peace talks between Khartoum and Darfur rebels, is also not taking part in the meeting that it sees as duplicating its own efforts. China's envoy for Sudan said threats and pressure on Khartoum would be "counterproductive" and argued that world must instead focus on reconstruction aid to alleviate poverty.
Posted by: Fred || 06/26/2007 00:00 || Comments || Link || E-Mail|| [273 views] Top|| File under: Janjaweed
Arabia
Soddies urge Paleos to Unite™, avoid division
Saudi Arabia urged Monday Palestinians to observe national unity™ and avoid division through prioritizing general interest over personal goals.

"We have the velvet glove on, for the moment."

At the conclusion of a cabinet meeting headed by King Abdullah bin Abdul-aziz, acting Information Minister Dr. Jubarah Al-Suraysri said the cabinet approved a draft accord for aviation services with Yemen, as well as two protocols to counter smuggling immigrants and suppress human trafficking. Other matters, he said, included reviewing the outcome of the monarch's recent visits to Spain and France.
Posted by: Seafarious || 06/26/2007 00:00 || Comments || Link || E-Mail|| [461 views] Top|| File under: Global Jihad
Bangladesh
Witnesses say BNP bigwigs abetted militants
A Rajshahi court yesterday recorded depositions of two witnesses in the case against BNP leaders Aminul Haq, Ruhul Kuddus Talukdar Dulu and Nadim Mostafa for aiding the JMB militants. The witnesses -- Ayub Ali Pramanik, a victim of brutalities by JMB militants at Bagmara, and Abbas Ali -- told the court that militants including Bangla Bhai mentioned the BNP lawmakers as their patrons during their operations. They claimed that they had seen Bangla Bhai, Jalil Amin and Murshid having talks and receiving directions from the BNP bigwigs frequently over cellphone while torturing Ayub.
Posted by: Fred || 06/26/2007 00:00 || Comments || Link || E-Mail|| [272 views] Top|| File under: Jamaat-ul-Mujahideen Bangladesh
Britain
Lockerbie conviction may be overturned
A Libyan intelligence agent will learn this week if he can appeal against his conviction for blowing a Pan Am airliner out of the sky over the Scottish town of Lockerbie in December 1988.

An eight-member independent review commission will announce at noon (1100 GMT) on Thursday whether it will refer the case of Abdel Basset al-Megrahi to the Scottish High Court as a possible miscarriage of justice.

If Megrahi were to appeal and win, it would throw wide open the question of who ordered and carried out the bombing of Pan Am 103, which killed 259 people on board and 11 on the ground.

Victims' relatives, legal sources and diplomatic analysts said such an outcome could also prompt compensation demands from Libya, which has paid more than $2 billion to victims' families on the premise that Megrahi was guilty.

Posted by: lotp || 06/26/2007 13:51 || Comments || Link || E-Mail|| [269 views] Top|| File under: Global Jihad
Europe
CIA Arrest Warrants Strain US-German Ties
Long article that happily gives details so people can find the agents' homes. Looks like German authorities are going to push Washington hard to have the agents extradited. May or may not be related to Merkel's push to revive the EU constitution. It's going to be a long summer.
Posted by: lotp || 06/26/2007 06:07 || Comments || Link || E-Mail|| [254 views] Top|| File under:
Spain's obvious minister sez attack targeted UN resolution 1701
Spanish Obvious Defence Minister Jose Antonio Alonso said Monday the bomb attack, which targeted a Spanish contingent in the UNIFIL forces Sunday, was an attack targeting Security Council Resolution 1701 and UNIFIL forces themselves. The Spanish minister, who had flown to the south on board a military helicopter was speaking at an obituary service staged for three Spanish soldiers at their contingent headquarters in the South Lebanon town of Marjayoun. He said his country had suffered "a great loss" as a result of the terrorist attack. Spain had made it clear Monday that the attack would not deter its contingent from fulfilling its mission in South Lebanon.

Spain, I am sorry for the loss of your brave soldiers. Now will you take this euro and go buy or rent yourselves a clue?

It'll happen again, and then again, until the Spaniards realize that the Hezbies are ready to carry out their master's instructions and go get the Israelis, and to do that UNIFIL has to remove itself from the theater. I think the over/under on the next attack is about five days.
Posted by: Seafarious || 06/26/2007 00:00 || Comments || Link || E-Mail|| [263 views] Top|| File under: Fatah al-Islam
NATO backs US missile plan on eve of talks with Russia
NATO's secretary-general mounted a stout defense of Washington's missile shield plan on Monday, the day before meeting Russian President Vladimir Putin when the issue is likely to top the agenda.

Russia has described United States' plan to place part of its missile shield in eastern Europe as a threat and the issue has divided European politicians with some saying it is vital for defense and others saying it is misguided. In echoes of the Cold War, Putin this month said he would order Russia to aim its missiles back at major European cities if Washington went ahead with the plan to site elements of the shield near Russia's borders. On Tuesday de Hoop Scheffer meets Russian Foreign Minister Sergei Lavrov and Putin.



"You don't have to be Einstein to understand that 10 interceptor rockets don't pose any threat to Russia and the Russian people"

"You don't have to be Einstein to understand that 10 interceptor rockets don't pose any threat to Russia and the Russian people," NATO's Jaap de Hoop Scheffer said via an interpreter in a debate on Russia's Ekho Moskvy radio station.

He underlined the shield was aimed at shooting down missiles fired by rogue states such as North Korea and Iran, and that Russia also shared these common enemies. "We were enemies and we tried to destroy each other but that era has now finished," de Hoop Scheffer said on Monday.

The United States wants to place part of the missile shield in Poland and the Czech republic.

As an alternative to the shield, Russia has also offered the United States use of a Soviet-built radar station in Azerbaijan. The United States said it would consider the offer although the Azeri radar station could not replace the main missile shield.
Posted by: lotp || 06/26/2007 00:00 || Comments || Link || E-Mail|| [251 views] Top|| File under:
Home Front: WoT
Heads up: 3,807 employee security badges gone missing at Chicago/O'Hare airport
O'Hare is one of the busiest airports in the nation. The [CBS channel] 2 Investigators have learned that 47 more employee access badges are missing, bringing the total we've discovered to 3,807 – the biggest security failure involving access badges ever to be exposed. Airport employees are allowed to go through a back gate. All they have to do is show their access badge. They are not searched.

The latest missing badges belong to employees of Mesa Airlines, which operates flights for United Express. One of them belonged to Marcia Pinkston, who worked as a flight attendant.

She says she was fired for complaining about security. She says the airline never asked her to return her access badge and for months she could have used it to gain access to airplanes. Last month, Pinkston told CBS 2 about other security failures, including employees sharing security codes or "piggybacking" by following someone through open doors to gain access to secure areas.

At the time, the Transportation Security Administration vowed to investigate. But Pinkston tells CBS 2 that no one from TSA has contacted her even after she made allegations about piggybacking and code sharing.

Paul Maniscalco, a terrorism expert at George Washington University, says the threat of airport employees is real and points to numerous incidents including one in March at Orlando's airport when two employees smuggled drugs and guns on to a plane, and earlier this month in New York at JFK Airport a former cargo worker was charged with plotting to blow up fuel tanks.

Thanks to the CBS 2 investigation, the Department of Aviation fined Mesa Airlines $47,000 because of the missing badges. That's the first time any airline has been fined for this issue.

Mesa Airlines said the fine is just a proposal and did not want to comment.
Posted by: trailing wife || 06/26/2007 14:09 || Comments || Link || E-Mail|| [267 views] Top|| File under: Global Jihad
India-Pakistan
Afghans resist camp closure, forced return to Afghanistan
Afghans living in the Jungle Pir Alizai refugee camp are resisting the government's enforced closure of the camp because many are reluctant to return to a country at war while others claim they are Pakistanis.

The authorities want to shut down the refugee camp and send its residents to Afghanistan, because they say the camp is infested with militants, guns and drugs. The camp in southwest Pakistan was first setup in 1979 during the Soviet invasion of Afghanistan and according to the government has lately become a haven for the Taliban. It is one of four such camps scheduled for closure this year.

The UN refugee agency, which is running a voluntary repatriation programme for Afghans, refused to help the camp in 2005 after its lost its "humanitarian value", an agency official said. "It could no longer be considered, by UNHCR standards, a humanitarian camp. There was trafficking of arms, drugs and miscreants were living there," said the official.

However, the closure of the camp is facing resistance. Many Afghans say they don't want to return to a country at war, while other inhabitants say they are not even Afghans, but Pakistanis – and they have the identification to prove it. One resident, Ahmedullah, has spent his entire life as a refugee in Pakistan and says he desperately wants to go him. But the war is preventing him from returning. "Give us peace and we will go home," he said.

Abdul Ghani, 65, said many people had been killed, including hundreds of Taliban militants, by NATO forces in his home region of Panjwai, in the southern Afghan province of Kandahar.

Another problem facing the authorities is many of the inhabitants claim to be Pakistanis and not Afghans at all. According to a 2005 UN census, the camp was home to 35,000 Afghans, but thousands of Pakistani villagers fleeing drought and tribal feuds have moved to the camp, raising its total population to more than 100,000, residents say.

Some residents said up to 80 percent of inhabitants were Pakistani ethnic Pashtuns. "We're Pakistanis. I have as much right to be in Pakistan as you do. Why are you forcing me to Afghanistan?" said Haji Zardad Kakozai, head of a 25-member residents' committee that manages camp affairs. He showed his Pakistani identity card to Reuters to prove his statement. "All of us have decided that if the government wants to send us to jail, we will go to jail. If it kills us, we will die, but we will not leave," Kakozai added.

However, officials say many Afghans have acquired identity cards through marriage and other means. Many Afghans live and run businesses in Pakistani cities and towns across the country. "They carry both identities. They show their Afghan cards when they get aid meant for refugees, otherwise they show themselves as Pakistanis," said a government official in Quetta.

Kakozai also denied there were any Al Qaeda or Taliban guerrillas hiding out in the camp. "I have told authorities that if you find a single Al Qaeda man or training camp for militants you should slaughter all 25 of us," he said, referring to the committee.
Posted by: Fred || 06/26/2007 00:00 || Comments || Link || E-Mail|| [257 views] Top|| File under: Taliban
'Interior Ministry will ensure safety of Chinese in Pakistan'
The Interior Ministry will ensure the safety of Chinese citizens living in Pakistan, said Interior Minister Aftab Ahmed Khan Sherpao on Monday.

Talking to reporters on his arrival at the Beijing Capital Airport, where he was received by senior officials of the Chinese Ministry of Public Security and Pakistani Ambassador to China Salman Bashir, he said the objective of his visit to China was to "expand the scope of bilateral cooperation between the two ministries on security issues". Referring to the assistance provided by China to Pakistani security agencies, including provision of equipment to police, the minister said the assistance would help in the capacity building of Pakistani police. "China is working on a number of mega projects in Pakistan and is a major investor in the country," he said. Sherpao is scheduled to hold a meeting with his Chinese counterpart Zhou Yongkan on Tuesday. He is also scheduled to visit Niu Jie Police station where he will be briefed about the working of the Chinese police.
Posted by: Fred || 06/26/2007 00:00 || Comments || Link || E-Mail|| [363 views] Top|| File under:
Court sentences 9 to life for killing nationalist leader in India
AHMADABAD, India - A court sentenced nine Muslims to life in prison on Monday for murdering a Hindu nationalist leader to avenge the killing of Muslims in one of India's worst Hindu-Muslim riots, a prosecutor said. Haren Pandya, 43, a former home minister in the western Gujarat state government, was shot dead after finishing his morning workout at a park close to his residence in Ahmadabad city on March 26, 2003.

The Central Bureau of Investigation, India's federal investigative agency, said the main suspect, Mohammed Asghar Ali, was hired by a Muslim cleric, Mufti Sufian, to kill Pandya to avenge the killings of Muslims in Gujarat a year earlier. Sufian was sentenced to life in prison, but he remains on the run.
The judge found eight others were part of the conspiracy and also sentenced them to life imprisonment. Two others were given seven-year jail terms and another was handed five years, prosecutor G.M. Panchal said.

Violence erupted on Feb. 27, 2002, when Muslims torched a train car in the town of Godhra, killing 60 Hindus. Hindus retaliated, burning Muslim neighborhoods throughout Gujarat state. Police estimated 1,000 people were killed in one of the worst Hindu-Muslim riots in India.
Posted by: Steve White || 06/26/2007 00:00 || Comments || Link || E-Mail|| [263 views] Top|| File under: Global Jihad
Iraq
Iraq: Warrant issued for Sunni minister
An arrest warrant was issued against Iraq's Sunni culture minister, and police raided his home on Tuesday after he was accused of ordering a 2005 assassination attempt against a secular Sunni politician that killed his two sons, officials said.

The main Sunni political bloc immediately demanded the decision be reversed.

Culture Minister Asad Kamal al-Hashimi, who was not home during the raid, was identified by two suspected militants as the mastermind of a Feb. 8, 2005, ambush against then-parliamentary candidate Mithal al-Alusi, according to Ali al-Dabbagh, a government spokesman. Al-Alusi escaped unharmed but two of his sons were killed.

"The two who planned and carried out the killings of Mithal al-Alusi's two sons confessed that they took orders from him," al-Dabbagh said. He added that al-Hashimi was a mosque imam at the time.

Al-Dabbagh said the arrest warrant was issued for the killings of al-Alusi's sons, not the failed attempt against the politician. He also said al-Hashimi's status as a Cabinet minister provides no immunity.

Al-Hashimi was the first full Cabinet minister to face arrest, although Iraqi authorities have arrested other senior officials, including the deputy health minister who was linked to Shiite militiamen loyal to radical cleric Muqtada al-Sadr.

Prime Minister Nouri al-Maliki, a Shiite, has promised not to let political or sectarian considerations stop him from cracking down on violence, but the warrant against a prominent Sunni politician could set back efforts to bring the disaffected minority into the political process.

Al-Hashimi's party, the hardline Congress of the People of Iraq, condemned the arrest warrant and warned the Shiite-dominated government to avoid "playing with fire by continuing the policy of fabricating lies to exclude Sunni politicians and officials from the Iraqi arena."

Al-Hashimi said he was being targeted unfairly and accused the government of trying to sideline the leadership of the biggest Sunni parliamentary bloc, the Accordance Front, which comprises his party, as well as the moderate Iraqi Islamic Party and the National Dialogue Council.

"When they want to get rid of anybody, the easiest way for them to do that is to charge him with terrorist activities," he said in an interview with the pan-Arab satellite channel Al-Jazeera.

"They have ready-made charges and they use them against us so that they can chase us out of the country," he added.

Muhanad al-Essawi, an Accordance Front spokesman, said U.S. and Iraqi forces raided al-Hashimi's house and detained several guards. The U.S. military denied involvement in the raid.

"Iraqi authorities have issued an arrest warrant against al-Hashimi over fabricated terrorism charges," al-Essawi said.

The bloc later issued a statement denouncing the raid and the arrest warrant, saying it was based on information from detainees who had been tortured; the statement said al-Maliki had promised that al-Hashimi would not be arrested.

"The prime minister promised to stop all the procedures against the culture minister because it is not legal and the minister has immunity, but what happened was to the contrary," the statement said, adding another appeal was issued on Tuesday.

The statement said al-Maliki had ordered the guards released and the proceeding against the culture minister halted: "We are fed up and there is no room for patience and we wish that this mistake would be fixed and not repeated."

A government official, speaking on condition of anonymity because he was not authorized to disclose the information, said the arrest warrant was a judicial matter and denied that al-Maliki had given guarantees that al-Hashimi would not be arrested.
Posted by: lotp || 06/26/2007 15:30 || Comments || Link || E-Mail|| [272 views] Top|| File under: Iraqi Insurgency
US: Biased Shiites moved from Iraq force
More than a third of Iraq's national police battalion commanders are now Sunni after a purge of Shiites who had a sectarian bias, a U.S. general said Monday.

Despite improvements, he predicted it will still be years before Iraqi forces are capable of securing the country by themselves.

Speaking to Pentagon reporters from Iraq, Army Brig. Gen. Dana Pittard said he had been saddened to see the destruction in one province where the number of U.S. forces had been reduced too soon.

"We cannot be in a hurry to withdraw our coalition forces," he said, using Diyala province north of Baghdad as an example.

Pittard this week ends his tour as day-to-day head of the effort to train Iraqi army soldiers, police, national police, border guards and other security workers.

"The growth of the Iraqi security forces over the past couple of years has really been quite dramatic in many ways," he said by video conference. Among improvements: Iraqi officials have recruited Sunnis to the national police command, a group that a year ago was almost entirely Shia. The national police have been known for their ties to Shiite militia.

Pittard said that since October, officials had removed seven of nine brigade commanders — five because of sectarian bias. One of two division commanders is now Sunni, as are four of nine brigade commanders and 9 or 10 of the 27 battalion commanders, he said.

But he warned against being "in a hurry" to hand over responsibility for Iraq security to local soldiers and police — a handover U.S. officials have said is key to bringing American forces home.

In a previous assignment, Pittard commanded a brigade combat team in Diyala province for a year. "It was just a few years ago ... where, believe it or not, many people were saying Diyala province was going to be one of the first ... to go to provincial Iraqi control," he said of the thinking in late 2005.

American forces were drawn down, and after the surge in killing that followed the February 2006 bombing at the Samarra mosque there weren't enough people left there "to be able to keep a lid on that violence," he said.

Diyala was a hotbed of the Sunni insurgency before President Bush in January ordered a buildup of forces to calm Baghdad. The province got worse after militants fled there to avoid the increased U.S.-led operations in the capital.

Diyala is a target of a new operation started some 10 days ago to clear out insurgents in and around the Baghdad area.

"I nearly shed a tear when I saw Baqouba today," Pittard said of the capital city in Diyala province. "The markets aren't up, the projects that we had spent so much time on, together with the Iraqi government, are now, in many places, in shambles."

Asked if Iraqis will be able to move fairly soon to take control of areas now being cleared out, Pittard said, "We've really got to be careful."

"A lesson learned is ... do not draw down too quickly when we think there's a glimmer of success," he said. "It will take time, it will take time for the Iraqi security forces to be able to take over from our forces."

The No. 2 commander in Iraq, Maj. Gen. Ray Odierno, said last week that the current operation should last through the summer and he won't be able to determine until then how much of the follow-on work U.S. forces will have to do themselves.

Pittard noted that Iraqi security forces are taking the lead in some places, such as in Maysan in the south, the province of Muthanna, and in Irbil in the north.

"I think it'll take a couple of years before the Iraqi security forces are going to be able to fully take control of the security situation in Iraq," he said.

Meanwhile, a think tank led by John Podesta, President Clinton's former chief of staff, recommended Monday that the U.S. immediately stop arming the Iraqis and redeploy U.S. troops within a year.

"Spending billions to arm Iraq's security forces without political consensus among Iraq's leaders carries significant risks — the largest of which is arming faction-ridden national Iraqi units before a unified national government exists that these armed forces will loyally support," wrote the Center for America Progress in Washington.

Officials at the center downplayed the possibility that such an approach would lead to a genocide or a takeover by neighboring countries.

Iraq's neighbors "have an interest in not seeing things get even worse," said Brian Katulis, a senior fellow at the center.

Riyadh, Teheran, Damascus, Istanbul ... promoters of stability, that's what they are. Bloomin' saints.
Posted by: lotp || 06/26/2007 07:30 || Comments || Link || E-Mail|| [294 views] Top|| File under: Mahdi Army
Abbas to demand release of Barghouti
Palestinian Authority Chairman Mahmoud Abbas is expected to demand the release of hundreds of Fatah prisoners from Israeli jails during Monday's summit in Sharm e-Sheikh, PA officials said.

"We want thousands of rifles, hundreds of armored vehicles and a lot of ammunition," one PA official told The Jerusalem Post. "We also want Jordan and Egypt to help train our forces in the West Bank."

The officials also said Abbas would call for supplying the Fatah-controlled security forces with more weapons to thwart attempts by Hamas to try to take over the West Bank. "We want thousands of rifles, hundreds of armored vehicles and a lot of ammunition," one PA official told The Jerusalem Post. "We also want Jordan and Egypt to help train our forces in the West Bank."

Another official said that Abbas and his aides would ask Israel to release senior Fatah operative Marwan Barghouti and hundreds of Fatah prisoners to enhance Fatah's status. "We will also ask Israel to remove most of the checkpoints in the West Bank and to increase the number of Palestinians who are permitted to work in Israel," he said. "These measures are needed to boost Fatah's standing in the West Bank and to prevent Hamas from establishing bases of support there."

Posted by: Fred || 06/26/2007 00:00 || Comments || Link || E-Mail|| [331 views] Top|| File under: Fatah
Olmert says he'll propose the release of 250 Fatah prisoners
Prime Minister Ehud Olmert, in a surprise gesture intended to strengthen Palestinian Authority Chairman Mahmoud Abbas, announced at Monday's summit here the unilateral release of 250 Fatah prisoners.

"As a gesture of goodwill to the Palestinians, and amid an understanding of the importance of the issue of the prisoners, I decided today that I'll bring to the Israeli government at its next meeting a recommendation to release 250 prisoners from Fatah, without blood on their hands, as long as they sign commitments not to again become involved in terrorism," Olmert told the gathering at the Red Sea resort.

Olmert and his aides have said for days that there was no intention at this time to discuss a prisoner release.

Posted by: Fred || 06/26/2007 00:00 || Comments || Link || E-Mail|| [262 views] Top|| File under: Fatah
Gaza reporter's family urges captors not to harm him
The family and colleagues of Alan Johnston, a BBC reporter kidnapped by Islamists in Gaza, urged his captors on Monday not to harm him after he appeared in a video wearing what he said was an explosive belt. Johnston's father said he and his family were "most concerned and distressed" about the video.

Islamists adore the footage of groveling, weeping hostage families.

The BBC also said it was "very distressing" to see Johnston "being threatened in this way". "Our thoughts, of course, are with Alan in his present predicament. We earnestly request his abductors to release Alan unharmed in any way," Johnston's father said in a statement. In the one-minute-long video posted by the Army of Islam on a Web site used by militants, Johnston looked tired but unharmed and appealed to the Hamas movement and the British government "not to resort to tactics of force in an effort to end this".
Posted by: Fred || 06/26/2007 00:00 || Comments || Link || E-Mail|| [262 views] Top|| File under: Hamas
Tony Blair to be confirmed as Middle East envoy
The four major international players in the Middle East peace process will this week confirm outgoing British Prime Minister Tony Blair as their envoy, the Financial Times reported on Monday. The business daily said in its last edition that representatives from the Middle East Quartet, comprising the European Union, United Nations, Russia and the United States, would formally agree the 54-year-old's role when they meet in Jerusalem on Tuesday. "Blair's appointment has been 150 percent approved," the newspaper quoted an unnamed figure close to the negotiations as saying in a report from London. "The Jerusalem meeting is all about arranging logistics, making final arrangements and getting the announcement out." The FT said there was speculation in London that Blair's long-serving chief of staff Jonathan Powell could accompany him in the new role but no independent confirmation. It added that Russia's Foreign Minister Sergei Lavrov is thought to have discussed the appointment with President Vladimir Putin, who has not opposed to it.
Posted by: Fred || 06/26/2007 00:00 || Comments || Link || E-Mail|| [741 views] Top|| File under: Global Jihad
Southeast Asia
Return Muslim lands, detained Indonesian militant says
Stolen Muslim land drives the hatred of Indonesia-based extremist network Jemaah Islamiyah for the west, the group's jailed military boss told CNN in an interview broadcast on Monday. Abu Dujana, one of Southeast Asia's most wanted men, was arrested by Indonesian anti-terror police on June 9 as he rode a motorcycle with three of his four young children. Police say he is linked to several major bombings that have rocked Indonesia in recent years, including the 2002 Bali attacks. Analysts however have said they are sceptical of his involvement in that bombing, which left 202 dead. He has claimed he was against the 2003 bombing of the Marriott hotel in the Indonesian capital Jakarta. In the interview with CNN at a police station in the central city of Yogyakarta, Dujana, shown handcuffed and smiling, said he thought "Americans or other civilians can become a target - that's how I see it." Asked where the hatred of the west came from, he replied: "Many lands owned by Muslims have been taken away by our enemies.
Posted by: Fred || 06/26/2007 00:00 || Comments || Link || E-Mail|| [397 views] Top|| File under: Jemaah Islamiyah
Syria-Lebanon-Iran
UNIFIL Military Commander: Lebanon not Iraq or Afghanistan - Yet
Interesting photo accompanies the article.


Gen. Claudio Graziano, commander of the U.N. peacekeepers in this conflict-ridden country, said Lebanon is not yet like war-torn Iraq or Afghanistan where suicide attacks and car bombs are regular occurrences.

Graziano said the U.N. Interim Force in Lebanon (UNIFIL) does not know who was behind Sunday's car bombing that killed six members of the Spanish contingent -- three Spaniards and three Colombians. But the Italian general told The Associated Press in an interview from Ibl el Saqi in south Lebanon that he was sure the attackers aimed to undermine peace in Lebanon and the region.


That limits the number of suspects, somewhat.


The car bomb that blew up an armored personnel carrier was the first attack against U.N. peacekeepers in southern Lebanon since an expanded force deployed almost a year ago to monitor a cease-fire that halted last summer's war between Israel and Hizbullah. That attack carried some similarities to the roadside bombs targeting U.S. and allied forces in Iraq and Afghanistan -- attacks that were carried out by militant groups, including al-Qaida.

Asked whether he foresees a similar situation in south Lebanon, Graziano replied: "Not yet."

"Now there are some elements -- minor for sure -- some small elements who want to hamper the peace process for many reasons that we don't know yet. At this point, it is very difficult to mention that it is becoming something similar to Iraq and Afghanistan while the situation is completely, totally different," he said.


I can imagine that it's very difficult for an Italian general operating under a UN mandaate to mention that the situation is becoming something similar to Iraq and Afghanistan.


"That doesn't mean they are not trying because a terrorist has to carry on his agenda," he said at the Spanish contingent's base in this southern town just after the commemoration ceremony for the six fallen peacekeepers.


Unlike the NYT or the Washington Post, Graziono has no problem calling his enemies "terrorists".


Graziano would not speculate whether it was al-Qaida or other groups behind the attack, saying it was too early to tell. "I'm not in a condition to speculate ... There are a lot of people working and investigating." But he added: "For sure, we can say we have to look maybe to who has interest in keeping disorder in the south of Lebanon."


Actually, that's pretty bold talk, considering the circumstances. I doubt we'd be hearing even that much if Chirac were still in power.


Since the arrival of the reinforced UNIFIL force last summer, Graziano said the peacekeepers received many threats, "and we took all the threats very seriously, even if they were not direct."

"But of course we can understand there are people who don't like at all 1701 (the cease-fire resolution), don't like at all the peace process, to see a stable south Lebanon. So we took always (the threats) very seriously," the general said.


A truly ponderous exercise in circumlocution when everyone knows that he's pointing all ten fingers at Syria and Iran


He said security measures were taken but "it's very difficult to make any preventive action when such kind of terrorist action happens."

Graziano would not say what security precautions peacekeepers were taking after Sunday's attack, saying they would remain confidential. However, those familiar with the UNIFIL movements say that since Sunday, troops have donned helmets and flak jackets all the time, in contrast with the more relaxed atmosphere before the attack.(AP-Naharnet)
Posted by: mrp || 06/26/2007 10:10 || Comments || Link || E-Mail|| [275 views] Top|| File under: Fatah al-Islam
Spanish Defense Minister arrives in Lebanon
Spain's defense minister arrived in southern Lebanon Monday to collect the bodies of six U.N. peacekeepers slain in a car bombing, as the U.N. commander stressed the force remained committed to keeping the peace between Lebanon and Israel.
Posted by: Fred || 06/26/2007 00:00 || Comments || Link || E-Mail|| [266 views] Top|| File under: Fatah al-Islam
Iran: We'll launch nuclear plant in Oct.
Iran's energy minister said Monday the country would launch its first nuclear power plant in October, state-run television reported.

A Russian company leading construction of the plant near Iran's southern port of Bushehr, earlier this year delayed its launch, which had been set for September, saying Teheran was behind schedule on payments.

But Atomstroiexport said in April that it had agreed on a financing plan with Teheran, setting the stage for Monday's announcement. "Bushehr nuclear power plant will be launched in October, according to schedule," Iranian television quoted Energy Minister Parviz Fattah as saying. "Power substations and lines for supplying electricity, which would be produced by the plant, are ready to use."

Iranian officials had earlier denied any payment delays, and accused Russia of caving in to Western pressure.

Moscow has cultivated close ties with Iran, but has supported limited UN sanctions against Teheran, while warding off US efforts to level harsher punishments. But Iran has irritated Moscow by turning a cold shoulder to its efforts to resolve the persistent confrontation over its nuclear program, including an offer to enrich uranium for Iranian plants in Russia, which could provide Iran with nuclear fuel while easing concerns it might develop weapons.

Construction of the Bushehr plant began in 1974 with help from then-West Germany. Work was then interrupted during the 1979 Islamic revolution that toppled the pro-Western Shah Mohammad Reza Pahlavi and brought hard-line clerics to power. Iraq also bombed the plant during its 1980-88 war with Iran. When Iran tried to resume the project after the war, the Germans refused to help. Iran turned to Russia, signing a US $1 billion contract to build the 1,000-megawatt Bushehr plant in 1995. It was first scheduled to open in 1999, but has suffered many delays.
Posted by: lotp || 06/26/2007 00:00 || Comments || Link || E-Mail|| [364 views] Top|| File under: Govt of Iran
Who's in the News
37
[untagged]
9
Global Jihad
8
[untagged]
6
Iraqi Insurgency
6
Fatah al-Islam
5
Taliban
4
al-Qaeda in Iraq
2
Hamas
2
Mahdi Army
2
Govt of Iran
2
Fatah
1
Jemaah Islamiyah
1
Thai Insurgency
1
IRGC
1
Jamaat-ul-Mujahideen Bangladesh
1
Janjaweed
Bookmark
E-Mail Me
The Classics
The O Club
Rantburg Store
The Bloids
The Never-ending Story
Thugburg
Gulf War I
The Way We Were
Bio
Merry-Go-Blog
Hair Through the Ages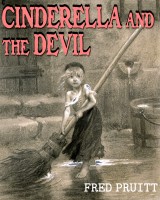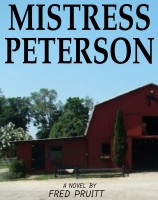 On Sale now!


A multi-volume chronology and reference guide set detailing three years of the Mexican Drug War between 2010 and 2012.

Rantburg.com and borderlandbeat.com correspondent and author Chris Covert presents his first non-fiction work detailing the drug and gang related violence in Mexico.

Chris gives us Mexican press dispatches of drug and gang war violence over three years, presented in a multi volume set intended to chronicle the death, violence and mayhem which has dominated Mexico for six years.
Click here for more information


Meet the Mods
In no particular order...


Steve White
Seafarious
Pappy
lotp
Scooter McGruder
john frum
tu3031
badanov
sherry
ryuge
GolfBravoUSMC
Bright Pebbles
trailing wife
Gloria
Fred
Besoeker
Glenmore
Frank G
3dc
Skidmark
Alaska Paul



Better than the average link...



Rantburg was assembled from recycled algorithms in the United States of America. No trees were destroyed in the production of this weblog. We did hurt some, though. Sorry.
3.235.45.196