Africa Horn
UNHCHR official expresses shock over continuing attacks in Chad
(KUNA) -- The United Nations High Commissioner for Human Rights Louise Arbour expressed deep concern Friday over continuing attacks against civilians and deadly inter-communal clashes in the area of Chad bordering Sudan's Darfur region. According to recent reports, armed men on horseback have attacked, looted and burned several remote villages in south-eastern Chad over the past week, leaving many dead and forcing hundreds to flee their homes.

Over 180 people may have been killed in these raids, adding to the 140 killed during the period starting on 31 October, information received by United Nations agencies indicates. The attacks, she said, compound ongoing fighting between different ethnic groups in the region that mirrors the armed conflict in Darfur. "I am deeply concerned that the horrendous violence that has been wracking Darfur is affecting Chad, action must be taken immediately to stop a full-blown human rights crisis in south-eastern Chad," she said.


Then she had a nice lunch.

Arbour urged the Government of Chad to protect the civilian population and called on armed groups to stop their attacks. "It is also the Government's duty to bring those responsible for the violence to justice, noting an official announcement on 8 November that the authorities would establish responsibility for the attacks," said Arbour. She recalled that the Government had declared a state of emergency in the region and in the capital N'Djamena on 13 November and urged authorities to abide by their obligations to respect fundamental human rights and freedoms during this period, which she hoped would be as short as possible.
Posted by: Fred || 11/18/2006 00:00 || Comments || Link || E-Mail|| [407 views] Top|| File under:
Khat banned by Somali Islamists -- Riots ensue
The Islamist group which controls much of southern Somalia has banned the popular stimulant khat, a day after protests in which one person died. Islamist leader Sheikh Sharif Sheikh Ahmed said khat was a bad influence. Many Somali men, especially gunmen, spend hours chewing it each day.

He also warned squatters to vacate public buildings they have occupied. After 15 years of conflict, many ministries are full of people who have fled fighting in their home regions.

Eyewitnesses say one person was shot dead by Islamist fighters on Thursday following protests over khat shortages. About 60 khat vendors burnt tyres and threw stones in protest at shortages of the drug since a ban on flights to Somalia from Kenya, where most khat is grown.

"From today onwards we have banned khat in the areas we control," Mr Ahmed said. "Dealers found in possession of khat will pay 7 million Somali shillings ($500) and the khat will be burned. This substance is badly influencing our people."

The Islamists have burned two big khat consignments flown in this week to make up for the lack of Kenyan khat.
Posted by: Anguper Hupomosing9418 || 11/18/2006 00:00 || Comments || Link || E-Mail|| [367 views] Top|| File under:
'Hybrid' force to control Darfur
SUDAN has backed down in its battle to keep UN forces out, with the Government in Khartoum agreeing after hours of talks to a "hybrid" peacekeeping force. The deal signals the end of UN Security Council resolution 1706, which had authorised a 20,000-strong UN peacekeeping force for the country's troubled western Darfur region.

Outgoing UN chief Kofi Annan announced yesterday that Sudan had agreed "in principle" to the deployment of a "hybrid" UN-African Union peacekeeping force in the region. The force could be as large as 27,000 troops, including the existing 7000-strong African Union peacekeeping force in Darfur, but no timetable has been laid out for the force to begin work partly because Sudan has some reservations.

In a statement released after hours of discussions with AU, Arab League and African officials at the AU's Addis Ababa headquarters, Mr Annan said the proposed transformation of the current AU mission into one involving the world body had been agreed. "A hybrid operation (phase three) is also agreed in principle, pending clarification of the size of the force," he said. "Appointment of senior officials in the hybrid operation will be discussed between stakeholders."

Phases one and two refer to the build-up of the existing AU force and provision of major UN support to the African mission, which has been criticised for not having the means to stop the escalating violence in Darfur. Phase three is the merging of the AU force, known as AMIS, with a UN mission, although Mr Annan said in his statement that the hybrid force would have to be "predominantly African". He said the UN and AU would call a meeting of all parties yet to sign a May peace deal - mainly two Darfur rebel groups - within two weeks to discuss the matter.
Posted by: Fred || 11/18/2006 00:00 || Comments || Link || E-Mail|| [289 views] Top|| File under:
Libya denies arming Islamists in Somalia
Libya on Friday dismissed as unfounded a report that it had supplied Islamists in Somalia with arms, saying Tripoli had played a peace-broker role for years between the Somali government and its rivals for years. "It is unfounded and absolutely untrue and incredible to name Libya in this subject. We are surprised by such information which is baseless," said Foreign Ministry spokesman Hassouna Chaouch in statement.
Posted by: Fred || 11/18/2006 00:00 || Comments || Link || E-Mail|| [281 views] Top|| File under:
Africa North
Veil Debate: Brotherhood Demands Egyptian Minister Step Down
(AKI) - The parliamentary bloc of the Muslim Brotherhood has issued a statement calling on the prime minister, Ahmed Nazif, to force the resignation of the culture minister, Farouk Hosni, for his comments that the traditional Muslim veil for women "is a symbol of backwardness". In a long communique, posted on its internet site, the Brotherhood - which is legally banned but tolerated - calls on Hosni to be replaced, in the name of respect for the Constitution, the Sharia (Islamic Law) and the Egyptian people.


You figured Farouk was going to get the rubes all riled up.

The document, signed by Mahdi Hasan, the spokesman of the Brotherhood parliamentary bloc - 88 in the 444-member house - cites passages from the interview given by the minister to independent daily Al Masri Al Yom, in which he said "the use of the veil by Egyptian women is a sign of backwardness and a backward step".

"The fact that the mother of the minister did not wear the veil on her way to work or the university, as he recalls in the interview, does not create a legal precedent and in fact contravenes the principles of our religion which invites women to wear it, as any man of faith will confirm" the statement said. "The declarations of Farouk Hosni show a personal viewpoint but do not fit with hsi role as minister of culture in our country" it added.


"It's in the holy book! You could look it up!"

The statement is addressed also to the main religious authorities of the country, such as Sheikh Tantawi, rector of the Al-Azhar university, the main theological centre of Sunni Islam, and the Grand Mufti of Egypt, so that they speak out on the minister's declarations. In the interview published on Thursday Farouk Hosni said that "women with their beautiful hair are like flowers and should not be covered up" and that "religion today is linked only to appearances, while every woman's veil should be inside her, not outside."
Posted by: Fred || 11/18/2006 00:00 || Comments || Link || E-Mail|| [267 views] Top|| File under:
Britain
UK Military Spending Blunders
The march of the amateurs
We have spent considerable time chuntering that the MSM does not give any space to defence procurement. Now, however, equipping the armed forces is at last on the agenda and we are beginning to see some articles on the issue. But, if the Guardian is any guide, they might as well not bother.

In a piece headed, "British military bites the bullet", with Mark Oliver
asking, "Is the British military underfunded, or just spending badly," we find that the years of ignoring the subject, combined with the inherent ignorance and laziness of the MSM, produces something so distorted it is hardly worth reading.

The one thing Oliver does not do is answer his own question - to which the answer is "yes" - yes, it is underfunded and it (or the MoD) is spending badly. But there is a strong European element to the mis-spending, which The Guardian does not even begin to address (although it does mention the Eurofighter and the Type 45 Destroyers), so I thought it would be helpful to put together some examples of Euro-wastage. These are just some of them:


Heh - see the article, some are amazing...
Posted by: .com || 11/18/2006 14:38 || Comments || Link || E-Mail|| [311 views] Top|| File under:
UK universities get guide on radicals
Britain issued new guidelines to universities on Friday on how to prevent Islamist radicals from recruiting students and preaching hatred on campus, the government's latest bid to clamp down on militants. The rules from Higher Education Minister Bill Rammell advise how staff should react if they suspect groups are circulating extremist literature to students or fear radical speakers are coming to campus. "The guidance provides a recognition — that I believe must be faced squarely — that violent extremism in the name of Islam is a real, credible and sustained threat to the UK," Rammell told journalists. "And that there is evidence of serious, but not widespread Islamist extremist activity in higher education institutions," he said.



Faisal Hanjra of the Federation of Student Islamic Societies (FOSIS) complained that the government had not asked Muslim students about the guidelines, saying extremism must be tackled through open dialogue.

The minister said the new guidance to universities was "not about targeting one particular community. "It is about promoting safety within higher education institutions ... and about higher education providers taking their responsibilities for the safety and welfare of all their staff and students very seriously."

The department of education said the guidance, based on events that have occurred in the past, follows talks with lecturers, government experts and law enforcement agencies. It also brings universities up to date on recent changes to the law, such as the Terrorism Act 2006.

Speaking on BBC television, Rammell said he disagreed with Anthony Glees, a professor of politics at Brunel University who last year issued more dire warnings about the threat of radicalism on campus. Glees said that Rammell has taken "an important step forward" by telling universities, especially the "less prestigious universities to stop being in denial and to recognise there is a problem and the problem needs to be fixed." However, "he should have gone further," he added.

Faisal Hanjra of the Federation of Student Islamic Societies (FOSIS) complained that the government had not asked Muslim students about the guidelines, saying extremism must be tackled through open dialogue.
Posted by: Fred || 11/18/2006 00:00 || Comments || Link || E-Mail|| [279 views] Top|| File under:
Briton leaves Pakistan after 18 years in prison
A British man on Pakistan's death row for 18 years returned home Friday following an act of clemency by President Gen. Pervez Musharraf. Mirza Tahir Hussain, 38, emerged from a British Airways plane at Heathrow Airport and was expected to issue a statement - just hours after being freed from prison and flown out of Pakistan.

Hussain maintains he was defending himself from an armed sexual assault when Jamshed Khan was shot to death.

He reportedly has negotiated a deal to tell his story exclusively to a British newspaper.

Hussain, who faced death by hanging after being convicted of murdering a taxi driver in 1988, maintains he was defending himself from an armed sexual assault when Jamshed Khan was shot to death. On Wednesday, after lobbying from British politicians and royal figures, Musharraf commuted Hussain's death sentence to life behind bars. Under Pakistani sentencing rules this equated to a 14-year term, meaning he had served his time, the president's office said.
Posted by: Fred || 11/18/2006 00:00 || Comments || Link || E-Mail|| [306 views] Top|| File under:
Caucasus/Russia/Central Asia
KGB 'try to poison man' in sushi bar
Scotland Yard is investigating the attempted murder of a top Russian defector poisoned by political enemies in London.

Alexander Litvinenko, an ex-KGB colonel who fled the current Russian regime to claim asylum in Britain, is under armed police guard in hospital.

Sources have confirmed that the Russian was taken suddenly and dangerously ill on November 1 while investigating the recent murder of dissident Russian journalist Anna Politkovskaya. Mr Litvinenko was poisoned following a clandestine meeting with an associate at a sushi bar in London's Piccadilly.

The ex-KGB man was given documents which claimed to name Ms Politkovskaya's killers. According to the papers, she was murdered by four members of President Vladimir Putin's federal security service, known as the FSB. A source close to Mr Litvinenko claimed he had been the victim of a revenge attack by the increasingly hard-line Russian regime.

The source added: "He is convinced that he has been poisoned at the instigation of President Putin."

Any suggestion that Putin's men are attacking their enemies on British soil is bound to place serious strain on relations between the two countries - and raises the ghosts of Cold War scandals such as the assassination of Georgi Markov, the Bulgarian dissident murdered with a poison-tipped umbrella.

Scotland Yard confirmed last night that the Litvinenko case was being investigated as a 'suspicious poisoning' and that his condition was 'serious, but stable'.

It was also clear that MI5 had launched an urgent operation.

Senior security sources told The Mail on Sunday that the Russian had been poisoned with thallium, a virulent toxin that can cause death within ten hours.

Mr Litvinenko collapsed three weeks ago after meeting an Italian associate, Mario Scaramella, at the Itsu Japanese restaurant in Piccadilly.

Friends of the Russian believe he was followed around London by the FSB, which also monitored his e-mails and phone calls. Putin's agents would then have seen him take receipt of the documents at the sushi bar - and decided to move in for the kill.

Thallium - an odourless, colourless poison - can be lethal even in doses of less than a gram. Mr Litvinenko's supporters believe FSB agents injected the toxin into a meal either at the restaurant or shortly after his meeting with Mr Scaramella.

The Russian and his supporters are certain Mr Scaramella had no knowledge of the poison attempt.

The victim survived, they say, only because of his high fitness levels and his quick-wittedness when he first felt ill. He induced vomiting in an attempt to rid his system of the poison.

He told the Russian Izvestia news agency last week that Mr Scaramella had e-mailed him from Italy in October asking to meet him in London on November 10 and 11.

Mr Litvinenko added: "But suddenly he called me on November 1 and, as usual, we decided to meet at Piccadilly Circus. We met at around 3pm and I invited him to dine in the restaurant.

"I ordered the food, and he took just water and was hurrying me. From the text of the documents, I understood that the mentioned people could have arranged the murder of Anna Politkovskaya. We parted nearly at once. As soon as I got home, I fell down."

Last night Tatiane Assis, duty manager of the Itsu sushi bar, said: "The police came here in the morning and they asked if we had CCTV cameras around. They didn't give me any details - they just said it was because they were looking into a poisoning but they weren't sure if it was in here. They didn't take anything away and we don't have any CCTV."

Mr Litvinenko, a former colonel in the FSB and before that its predecessor the KGB, defected to Britain in 2000 after fleeing treason charges in Russia. He was granted political asylum in May 2001.

Last night, friends of Mr Litvinenko said he had lost his hair, had difficulty speaking and had a 50 per cent chance of survival in University College Hospital, London.

Mr Litvinenko has proved a constant irritant to Mr Putin since a meeting between the pair eight years ago.

In 1998, shortly after Mr Putin was appointed head of the FSB, he invited Mr Litvinenko to meet him. Mr Litvinenko has described how he used the occasion to tell Mr Putin about corrupt practices in the organisation. The meeting was cut short and he was suspended.

In November that year he went public with his claims - including the bombshell allegation that the FSB had plotted to kill the business tycoon Boris Berezovsky. From that point on, Mr Litvinenko was in and out of jail, facing corruption charges, until he fled to Britain.

The following year he co-authored a book - apparently funded by Berezovsky - Blowing Up Russia: Terror From Within, which claimed the Russian security services had used organised crime gangs and war criminals to carry out contract killings in Russia and abroad.

He described a secret FSB department which specialised in locating and liquidating people considered a danger to the state. He also alleged that top Russian officials took million-dollar payments from Chechen leaders as payment for weapons and ammunition left in the war-ravaged republic by Russian troops - and in exchange for Russian commanders agreeing to halt certain military operations.

Most damagingly, he claimed that the FSB was behind the deadly apartment bombings in Moscow in 1999, which he said the Kremlin had blamed on Chechen terrorists. Recently he had become interested in the murder of Anna Politkovskaya, a journalist who investigated human-rights abuses by Russians in Chechnya and was gunned down in her Moscow apartment building in October.

The poisoning mystery recalls the spy dramas of the Cold War, when deep mistrust existed between East and West. The era was synonymous with treachery and betrayal - and some would go to almost any lengths to silence opponents.

One notorious case was that of Georgi Markov, the Bulgarian dissident killed by a poisoned umbrella in 1978.

He was standing at a bus stop on Waterloo Bridge when he felt a sting in his right leg. At the same moment, a man behind him picked up an umbrella he had dropped and sprinted away to get into a taxi.

Three days later, Markov was dead, a victim of the Cold War and the Bulgarian secret police.

Two years ago the world was given a startling reminder of the Soviet Union's grisly heritage with the attempted murder of Ukrainian presidential candidate Viktor Yushchenko. He was poisoned by political rivals, and his face is still grossly disfigured.

Professor Scaramella, who Mr Litvinenko met in the sushi bar, is an academic at Naples University and a consultant to the Mitrokhin Commission which was set up by the Italian parliament to investigate the activities of the KGB in Italy during the Cold War.

In 2004 he was the victim of a murder attempt when a Mafia hitman tried to kill him. Several shots were fired but the gunman missed.


Posted by: Frank G || 11/18/2006 20:03 || Comments || Link || E-Mail|| [401 views] Top|| File under:
China-Japan-Koreas
US expects APEC statement on North Korea
HANOI (AFP) - The White House has said that it expected leaders of 21 Asia-Pacific countries meeting here to issue a statement calling on North Korea to renounce nuclear weapons and return to disarmament talks.


Kimmie's going to be even more ronery ...

"There is a statement, I think it's pretty well agreed. There are a couple, sort of, issues remaining, dealing mostly with the form, not the substance of that statement," said US national security adviser Stephen Hadley Saturday. "I think we're pleased with that statement, and I think it will be a good contribution to the diplomacy," Hadley told reporters at a briefing on the sidelines of the Asia-Pacific Economic Cooperation ( APEC) summit.

Another White House official, who requested anonymity, said it would be a written statement but that it was unclear whether the statement would be separate from the summit's final communique. But the official said the statement would condemn North Korea's October 9 nuclear test, urge it to comply with international demands to abandon its atomic weapons programs and come back to six-party disarmament talks. "It will reiterate APEC leaders' concern over the missile launches and then the nuclear test and urge the North Koreans to comply with (UN Security Council Resolution) 1718 and to get back to the six-party talks," the official said.

Thai foreign ministry spokesman Kitti Vasinonh said the statement would be separate from the leaders' wide-ranging end-of-summit communique but that differences remained on the format. "The reasons for having a separate statement is for members of APEC to give their common concerns on the Korean peninsula," he said. "There are still different views on how to proceed even though there is consensus on common concerns from all APEC economies on the situation in the Korean peninsula," the spokesman said.

"The question is, how to move on the so-called joint statement, whether it is a written statement or a verbal statement, and the language," he said.
Posted by: Steve White || 11/18/2006 16:21 || Comments || Link || E-Mail|| [405 views] Top|| File under:
Europe
Dutch Muslims hit out at proposed burqa ban
Dutch Muslims have hit out at a proposed government ban of face veils, saying it was over the top, ill-conceived and infringed religious rights.


Whoa! Didn't see this one coming!... Oh. We did. Never mind.

On Friday the Dutch cabinet said it was proposing a bill banning clothing that covers the face in public, targeting in particular Muslim woman wearing the burqa or niqab.


Targeting also young Muslim men who're into dressing up as Muslim women, whether it's because they're transporting ammunition, on the run from the coppers, or they just like wearing women's underwear...

The burqa is an Islamic veil covering the entire face and body and a mesh screen to see through, while the niqab is a veil covering the face but leaving the eye area clear. The garments are worn by a few dozen women in the Netherlands.


"So, really, y'see, it's not a problem..."

Rita Verdonk, minister of immigration and integration, said the bill proposed a ban on the basis that covering the face constituted a risk to public order and safety. The ban would be imposed in public and "semi-public" places such as schools, courts, ministries and trains, her spokesman Martin Bruinsma told AFP. "In this country, we want to be able to see each other. The ban is a question of security," daily De Telegraaf quoted on Saturday the minister as saying.


If government has the power to ban running around nekkid at the beach, it should also have the power to ban its exact opposite at the bus station. That's logic.

But representatives of the country's Muslim population were unimpressed.


They've never been particularly impressed by logic, have they?

"They are going to have to find a better argument than security.


Why would they have to? It's gummint's responsibility to ensure citizens' security.

"It is an infringement on the freedom of religion," said Ahmed Markouch, a Moroccan mosques representative. He predicted that the bill would go down badly with the country's sizeable Muslim population, "because it comes from Verdonk, not because they are in favour of the burqa."


Meaning that if it came from somebody else they'd accept it without a grumble. I somehow doubt that. It it came from somebody else, they'd be "just as bad as Verdonk."

Green Party lawmaker Mustapha Laboui, who is of Moroccan origin, said that although he believed the wearing of the burqa in Dutch society was "not logical", he was sceptical as to the bill's legality. And Ayhan Tonca from the CMO, a group representing Muslims, said that such a law would be "useless". "The existing laws are sufficient for dealing with the problems. It's over the top, a law for a dozen people!," Tonca told AFP.
Posted by: Fred || 11/18/2006 09:57 || Comments || Link || E-Mail|| [285 views] Top|| File under:
India-Pakistan
MMA rift widens
The rift between the Muttahida Majlis-e-Amal (MMA) widened when Jamaat-e-Islami (JI) Amir Qazi Hussain Ahmed asked Jamiat Ulema-e-Islam-Fazl (JUI-F) chief Maulana Fazlur Rehman, in a harsh tone, to resign from the National Assembly along with other party parliamentarians. "Ask your MNAs to submit their resignations, otherwise allow other parties of the MMA to do what they want, " sources quoted Qazi as telling Fazl during a meeting of the supreme council on Thursday.

Sources said that Fazl made last ditch efforts to convince Qazi and the leaders of the other four component parties to delay the decision to resign, but in vain. Later, Fazl agreed to tender resignations but sought some time to consult his party senators, MNAs and MPAs. Sources said Fazl told the meeting that JUI-F Balochistan chief Maulana Muhammad Khan Sherani and other members belonging to the same province were not ready to resign. "They are not ready to act according to my advice," sources quoted Fazl as saying. On this Qazi said, "They should follow the discipline of the alliance."

Qazi recalled that the decision regarding resignations was taken in the last supreme council meeting and that Maulana Sherani had also supported the decision, sources said. Maulana Sherani had refused to resign from the assemblies on the issue of Nawab Akbar Bugti's killing and had said that if the MMA wanted to quit the assemblies, it should do the same over the issue of the Hudood Bill, sources quoted Qazi as saying.
Continued on Page 49
Posted by: Fred || 11/18/2006 00:00 || Comments || Link || E-Mail|| [322 views] Top|| File under:
Fazl announces 'forceful resistance' against government
Muttahida Majlis-e-Amal (MMA) Secretary General Maulana Fazlur Rehman has announced that a "forceful resistance" against the government's "anti-Islam agenda" would be launched to remove it from power. Fazl told a press conference on Friday that the MMA's decision to resign from the National Assembly in protest at the Women's Protection Bill (WPB) was "final", and plans for this purpose would be made at a meeting of the MMA supreme council on December 6. He challenged President Pervez Musharraf to shed his uniform and "step into the political field" to judge his public worth.

He said the MMA would only resign from the National Assembly because "we do not want to punish the NWFP and Balochistan assemblies". The MMA would "not allow" by-elections for seats that its members would vacate, he added. Fazl said that the WPB would "not be implemented" in NWFP and Balochistan. "Provinces have the constitutional right to reject un-Islamic legislation," he added.
Posted by: Fred || 11/18/2006 00:00 || Comments || Link || E-Mail|| [313 views] Top|| File under:
Iraq
General takes centre stage in political battle
The testimony of General John Abizaid, the head of US forces in the Middle East, before the Senate Armed Services Committee was dramatic and clear: any timetable for a withdrawal of US forces from Iraq would be a disaster.

He seemed to confirm the view of many that George Bush, who has insisted that he will be guided by his military commanders on Iraq strategy, means it when he says there will be no withdrawal of US forces in the near future. And it showed that the Democrats, despite their big victory in the mid-term elections, are unlikely to get far with their demand for a US withdrawal starting in four to six months.


McCain said he was distressed that Abizaid was advocating a "status quo" position that had been rejected by the American people. Abizaid insisted he was doing no such thing. More troops were needed in Iraq, but they should be Iraqi troops.
Posted by: KBK || 11/18/2006 16:23 || Comments || Link || E-Mail|| [421 views] Top|| File under:
Iraqi Sunni head says arrest warrant illegal
The head of Iraq's most influential Sunni Muslim organization said Friday that the government's bid to arrest him was illegal, and his spokesman urged Sunni politicians to quit the parliament and government. The brewing political crisis threatened the Shi'ite dominated government of Prime Minister Nouri al-Maliki and could provoke an even more violent surge in sectarian conflict as Iraq teeters on the edge of civil war.

The new upheaval began late Thursday when Interior Minister Jawad al-Bolani, a Shi'ite, announced on state television that he had issued the arrest warrant against the leader of the powerful Association of Muslim Scholars, Sheik Harith al-Dhari, for allegedly inciting terrorism and violence.
Posted by: Fred || 11/18/2006 00:00 || Comments || Link || E-Mail|| [406 views] Top|| File under:
Bush tells Howard "We Stay"
US President George W. Bush has assured John Howard that he will be fully consulted about any change in Iraq troop deployments, as the two men reaffirmed their vow to stay in the war zone until "we get the job done".

Despite his political buffeting at the hands of the Democrats, the US President declared he would not be watering down the military commitment to Iraq, declaring it was "going to take a while". And he refused to rule out increasing the US's 140,000 troops in the strife-torn country, after talks lasting an hour with Mr Howard in the Vietnamese capital yesterday.

The President said the Vietnam War, which ended more than 30 years ago, offered lessons for the Middle East conflict, as he brushed aside calls to begin phasing down the US military presence in Iraq.
Continued on Page 49
Posted by: Grunter || 11/18/2006 00:00 || Comments || Link || E-Mail|| [318 views] Top|| File under:
Israel-Palestine-Jordan
Take Back Gaza, Israeli Official Says
Israel should ignore moderate Palestinian President Mahmoud Abbas, wipe out the Hamas leadership and walk away from the U.S.-backed "road map" peace plan, Israel's new deputy prime minister, Avigdor Lieberman, said Saturday.

Prime Minister Ehud Olmert forged an alliance with Lieberman, one of Israel's most divisive politicians, last month to shore up his shaky coalition. The appointment of Lieberman as minister of strategic affairs raised concern that Olmert's government, weakened by the summer's war in Lebanon, would freeze all peace efforts.

Olmert's spokeswoman, Miri Eisin, had no comment Saturday on Lieberman's latest remarks laying out his views on the conflict with Palestinians. Palestinian negotiator Saeb Erekat, a top Abbas aide, said Lieberman is stuck in the past and that his ideas "are a recipe for the continuation of bloodshed, violence, extremism and hatred between the two sides."

In an interview with Israel Radio, Lieberman proposed a series of measures, based on what he said is his belief that the Palestinians are not interested in setting up their own state, but rather in destroying Israel.

Israel must walk away from interim peace deals, the so-called Oslo Accords, and from the U.S.-backed "road map" plan, which envisions the establishment of a Palestinian state alongside Israel in several stages, he said. "A continuation of Oslo, of the road map ... will lead us to another round of conflict, a much more bloody round, and in the end to an even deeper deadlock, and it threatens our future," he said.

He dismissed Abbas, elected president in 2005, as an ineffective leader and said he should be ignored, in favor of closer coordination with the Jordanian government about the fate of the West Bank. "We have a reliable partner there which is Jordan," he said. "We have to coordinate with Jordan. We have to say that Abbas is simply not relevant, we have to ignore him ... He has no authority, no power."

Israel also needs to get tougher with the Hamas and Islamic Jihad groups, particularly their leaders, Lieberman said. "I see the entire leadership of Hamas and Jihad walking around freely, and it's continuing to incite," he told the radio. "They ... have to disappear, to go to paradise, all of them, and there can't be any compromise."

The leader of the Hamas bloc in the Palestinian parliament, Mushir al-Masri, said any attack on the group's leaders would trigger immediate retaliation. Israel has killed a series of Hamas leaders in targeted missiles strikes in recent years, including the group's founder, but has not targeted members of the Hamas government elected nine months ago.

Lieberman also proposed that Israel take back control of the Gaza-Egypt border to stop weapons smuggling. Israel ceded the border in a U.S.-brokered agreement, after leaving the Gaza Strip last year. Since then, the border has repeatedly been closed over security alerts, and Israel troops have raided the area in search of weapons-smuggling tunnels. The Israeli military has expressed concern about weapons flowing into Gaza. The border's Rafah crossing is controlled by Egypt, the Palestinians and EU monitors.

Lieberman said Israel cannot rely on others to prevent the influx of weapons. "We have heard about tons of weapons, of missiles, we have heard about the smuggling of hundreds of millions of dollars into Gaza, and this is the fuel driving this entire war," he said. "They have all failed, the international observers who are sitting at the Rafah crossing, the Egyptians."

Lieberman's Yisrael Beiteinu Party (Israel is Our Home) has 11 seats in Israel's 120-member parliament, and gives Olmert a comfortable safety net in parliament votes. The government expansion was roundly criticized by Israeli doves and Arab activists.
Posted by: Fred || 11/18/2006 13:35 || Comments || Link || E-Mail|| [421 views] Top|| File under:
Peres: 'We must not enter the Gaza swamp'
"We must not enter the Gaza swamp," said Vice Premier Shimon Peres on Friday.


"Paralysis is better than action."

Peres went on to say that it was vital to search for operational and technological answers to the Kassam rockets and to exert the necessary pressure in order to stop the attacks, Israel Radio reported.


A high enough corpse count among the enemy would stop the attacks. Fear can do that, just as fear can induce paralysis.

Peres added that while Israel was gong through a tough period, it was "even tougher for the Palestinians."


Send them a card and shuddup.

He stressed that Hamas was "going through considerable distress," which was manifesting itself in attempts to be more flexible to facilitate the establishment of a Palestinian Authority unity government.


This guy used to be prime minister. Of Israel, not Palestine. And the country's still there. That says something for Israeli resilience.
Posted by: Fred || 11/18/2006 00:00 || Comments || Link || E-Mail|| [388 views] Top|| File under:
PA official: Kuwaitis send Abbas $30m. in aid
Kuwait on Friday sent $30 million in aid to the office of Palestinian President Mahmoud Abbas, a presidential aide said, the latest move in an international strategy to help the Palestinians while bypassing the Hamas-led government.

Rafiq Husseini, Abbas' chief of staff, said the president would distribute the money to civil servants who did not receive salaries last month. The Hamas-run Palestinian Authority has been unable to pay full salaries to the government's 165,000 employees since Western donors cut off vital aid to the government after the Islamic group won legislative elections earlier this year. Israel and the West have demanded Hamas renounce violence and recognize Israel's right to exist.
Posted by: Fred || 11/18/2006 00:00 || Comments || Link || E-Mail|| [299 views] Top|| File under:
UN General Assembly calls for Israel to end military operation in Gaza
The UN General Assembly called for an end to Israeli military operations in the Gaza Strip, overwhelmingly passing a resolution in an emergency special session the Israeli ambassador blasted as a "farce" and a "circus."

The Arab League had asked for the session after the United States vetoed a similar, but watered-down UN Security Council draft resolution against Israel's actions last weekend - its second veto on the matter this year. The resolution passed Friday by a vote of 156 to 7, with six abstentions. The US, Israel and Australia voted against the document, along with four Pacific island nations. All the European Union members supported the resolution after last-minute changes were made to soften the tone of the text. There are no vetoes in the 192-member General Assembly, and the chamber's resolutions are nonbinding, considered more a reflection of international opinion.

The Palestinian UN observer, Riyad Mansour, said earlier that Israel had committed war crimes against Palestinian civilians in its nearly five-month offensive, which Israel says is aimed at stopping militants from firing rockets from Gaza into its territory. Mansour said 82 Palestinians were killed during a six-day Israeli assault on the town of Beit Hanoun this month, including 19 members of an extended family who died in an early-morning artillery attack on Nov. 8. "What is required is serious and firm action in response to these crimes, especially the massacre in Beit Hanoun, as well as putting an end to this rampant Israeli campaign, which intends to destroy an entire people," Mansour told the General Assembly.
Posted by: Fred || 11/18/2006 00:00 || Comments || Link || E-Mail|| [823 views] Top|| File under:
Palestinian government unity may be delayed
Palestinian negotiators said Friday a hoped-for deal this week on a unity government could be delayed by difficulties in working out a parallel prisoner swap with Israel. The Palestinian president and premier, heading the rival Fatah and Hamas factions, have been trying to wrap up the deal in an effort to end the economic sanctions and pave the way for a resumption of long-frozen talks with Israel. The negotiations have been dragging on for months.

President Mahmoud Abbas of Fatah, a moderate, has been pushing Hamas to enter a coalition with Fatah in hopes of ending the sanctions. He hopes the government to endorse a softer position to Israel that will enable him to resume peace talks. The concept is to replace the Cabinet of Hamas ministers with independent experts linked to, but not members of, the two movements. Abbas and his Palestine Liberation Organization would be charged with handling peace negotiations, while the Cabinet would deal with the daily affairs of the Palestinian areas.

The negotiator, who took part in Thursday's meeting with Abbas and Prime Minister Ismail Haniyeh, spoke on condition of anonymity because the meeting was not public. The two met again Friday. Ghazi Hamad, spokesman for the current Hamas-led government, said a deal might take a bit longer to reach, but expressed optimism the sides would resolve their differences. A key sticking point is which party will appoint the interior minister, who oversees powerful security forces.
Continued on Page 49
Posted by: Fred || 11/18/2006 00:00 || Comments || Link || E-Mail|| [322 views] Top|| File under:
Islamic Jihad says it will weigh truce
The Islamic Jihad on Friday said it would consider halting rocket attacks on Israel in response to a request from President Mahmoud Abbas. Abbas met Friday with leaders of the hard-line group, which has carried out numerous suicide bombings and rocket attacks against Israeli targets, and urged them to halt the violence. "Abbas said the truce is a necessity in the framework of national interest," said Khedr Habib, an Islamic Jihad leader in Gaza. "We said the truce must be mutual ... and part of a national consensus."

Islamic Jihad's Web site, quoting Khaled al-Batch, another leader of the group, said Abbas' proposal is "worth studying." While Islamic Jihad is not the only group to fire rockets, it has repeatedly resisted calls from Abbas to end its attacks on Israel. A halt in rocket fire by the group would be an important accomplishment for Abbas, who hopes to revive peace talks.
Posted by: Fred || 11/18/2006 00:00 || Comments || Link || E-Mail|| [281 views] Top|| File under:
Warty Nose: Unity gov't depends on Israel, renewed aid
Palestinian Authority Foreign Minister Mahmoud Zahar said Friday while visiting Damascus that the establishment of a unity government in the PA was conditional upon Israel stopping its "siege" on the Palestinians and a renewal of international economic aid.
Posted by: Fred || 11/18/2006 00:00 || Comments || Link || E-Mail|| [282 views] Top|| File under:
Syria-Lebanon-Iran
Bush's "Religion of Peace" speeches embolden terrorists
President Bush is undermining criticism vital to the survival of Western civilization and empowering terrorist leaders by proclaiming Islam a "religion of peace," says one of the most outspoken critics to emerge from the Muslim world in recent years. Wafa Sultan, a native of Syria, seized attention worldwide in February when her electrifying interview on Al-Jazeera television spread across the Internet through a video clip produced by the Middle East Media Research Institute.

Named this year to Time Magazine's list of 100 influential people in the world, Sultan spoke with WND after addressing a symposium on radical Islam and terrorism in Las Vegas hosted by America's Truth Forum. She understands Bush's position as president and believes he is only trying to be diplomatic, but insists, nevertheless, his words are "empowering" Muslim leaders whose ultimate aim is for Islamic law to govern the world. "I believe he undermines our credibility by saying that," said Sultan. "We came from Islam, and we know what kind of religion Islam is. In her February Al-Jazeera appearance, which has brought her death threats, she asserted the world is witnessing "a battle between modernity and barbarism which Islam will lose."

Sultan, who identifies herself as a secular ex-Muslim, told WND she would urge Bush to take a closer look at Islamic culture and its general embrace of violence as a means of establishment and expansion. "Facts are very stubborn things. Facts are facts," she said. "If you are not familiar with Islamic culture, how can you claim Islam is a peaceful religion?" The White House declined WND's request to respond to Sultan's comments.

Continued on Page 49
Posted by: Jackal || 11/18/2006 11:54 || Comments || Link || E-Mail|| [598 views] Top|| File under:
Lebanese speaker voices opposition to street demonstrations
BEIRUT: Speaker Nabih Berri has voiced opposition to street demonstrations to topple the government, according to an Al-Jamaa al-Islamiyya official who met with him on Friday, as Lebanese politicians continued to navigate the political crisis gripping the country. Assad Harmoush said that Berri had "refused to go down on the street" in an attempt to force the creation of a national unity government.

And thank heavens for that.



Berri, head of the Shiite Amal Movement, also met Friday with Egyptian Ambassador Hussein Darrar.

Darrar said after the meeting that Berri had "several formulas and many suggestions to get Lebanon out of the political stalemate it is passing through."

These will be announced as soon as the IRG courier arrives.



Separately, Premier Fouad Siniora met with Spain's ambassador to Lebanon, who said the premier has assured him "that the Shiite must have an effective participation in the Cabinet."

That's rich. Who tugged Zappy's leash?



Lebanon's five Shiite ministers, representing Hizbullah and Amal, resigned from the Cabinet one week ago, demanding a "real" say in the decision-making process.

That's what all the dictators say just before the putsch.



Should Hizbullah and its allies decide to hold demonstrations, they will have to let the government know in advance, Acting Interior Minister Ahmed Fatfat said on Friday.

In a telephone interview with The Daily Star, Fatfat said the law was clear that "those organizing a demonstration must inform the government's representative at least 72 hours before they take to the streets."

"They don't need a license; all they have to do is inform the appropriate official," he said.

An email, or even a phone call is fine.



"This is needed so that the security forces would be able to make their preparations and accompany such an action." Should we suppose that Minister Fatfat is referring to government security forces?

The minister, a member of the anti-Syrian parliamentary coalition, said earlier in a televised interview that "there is an impression among the March 14 Forces that a Syrian-Iranian axis is trying to settle its scores in Lebanon."

The secret's out!



For his part, Hizbullah Executive Council head Sayyed Hashem Safieddine said on Friday that the government had two choices: "Either surrender to the people's rejection and return to the principles of true partnership, or wait for the decision that will bring a thousand, thousand merciless democratic ways to topple the fallen and unconstitutional group."

Gee, and Speaker Berri was just tellin' Ambassador Darrar that he's got pockets full of formulas and suggestions to end this mess.



Safieddine said the government had "underestimated a national insect on Monday" when the Cabinet approved a UN draft to form an international court into the assassination of former Premier Rafik Hariri despite the resignation of its Shiite members.

In a statement released late Thursday, the March 14 Forces said it was "determined" to prevent any attempts "to foil UN Security Council Resolution 1701, the international tribunal or Paris III [January's international donors' conference] at the expense of foreign interests."

In related comments, Lebanese Forces leader Samir Geagea said Friday that efforts to topple the government could lead to assassination attempts against Cabinet ministers.

He did not elaborate

no need - there's recent precedent

, but said that Syria was determined to stop the formation of the international tribunal.

Geagea noted the fact that should three additional ministers somehow be lost, the Cabinet could not achieve a quorum.

"There are no three ministers who will resign of course, but someone might think of sacking them, in quotes, by pushing them to a final resignation," he told Reuters in a telephone interview.

"I think there might be operations targeting ministers and I take this opportunity to say it publicly and especially to tell the ministers to take all precautions," Geagea said.

If Hez-Amahl-Syria-Iran off three ministers in order to deny a cabinet quorum, wouldn't a reasonable person declare the situation beyond the scope of Robert's Rules Of Order? ... but then this is Lebanon. Let us continue ...



The Christian leader once more warned that small, pro-Syrian groups could incite violence should demonstrations be held.

"Unfortunately there are some small sides, not the big ones, who might go this far because they are still linked to the Syrian regime," he said. "It is very clear that this regime has taken a decision to try to stop the international court even through causing strife in Lebanon." - With Agencies
Posted by: mrp || 11/18/2006 09:34 || Comments || Link || E-Mail|| [279 views] Top|| File under:
Iran Ready To Cooperate, Ahmadinejad Tells Prodi
(AKI) - Iran is ready to cooperate with the international community on the most important Middle Eastern dossiers, Iranian president Mahmoud Ahmadinejad told Italian prime minister Romano Prodi in a letter delivered Friday by deputy foreign minister Said Jalili, according to the online edition of Rome-daily La Repubblica. Quoting government sources, the paper said that at a meeting in Rome, Prodi and Italian foreign minister Massimo D'Alema told Jalili that Iran needed to cooperate in resolving Middle Eastern conflicts and contributing to stability in the area if it wanted to gain regional power status.
Posted by: Fred || 11/18/2006 00:00 || Comments || Link || E-Mail|| [285 views] Top|| File under:
Rafsanjani to Bush: Iran not 'axis of evil'
Former President Hashemi Rafsanjani on Friday urged the United States to exclude the Islamic country from its so-called "axis of evil" and warned Washington not to treat Iran the same way it has Iraq and Afghanistan.

US President George W. "Bush made a strategic mistake. He should exclude Iran from the circle (axis of evil) that he has made," Rafsanjani told the crowd in Teheran during Friday's prayer ceremony. Rafsanjani also warned the US not to consider military intervention in Iran, saying Washington's "iron fist policy" has failed. "It will be dangerous if the US thinks that it can behave toward Iran in the same way that it has treated Afghanistan and Iraq," he said.
Posted by: Fred || 11/18/2006 00:00 || Comments || Link || E-Mail|| [299 views] Top|| File under:
Lebanese Sunnis urged to confront Hezbollah
A statement posted on Friday on an Internet website used by Al Qaeda's branch in Iraq called upon Lebanese Sunnis to confront the Shia group Hezbollah which it accused of wanting to dominate the country. 'We call on our brothers in Lebanon ... to face up to Hezbollah and the hatred of the rafidha (a pejorative term for Shia Muslims) and prepare for a confrontation,' appealed the statement from the 'Mujahedin of Lebanon'.

The tone and wording of the statement is similar to that of messages from the Al Qaeda branch in Iraq. 'Today they want to dominate Lebanon in its totality, allying themselves with the crusaders in Lebanon, to definitively eliminate the Sunni community. The rafidha should know we are ready to combat them,' said the statement, which also slammed Iran and Syria.

The statement accused Hezbollah of being under the control of Syria, which it charged had opened the door to Iranian influence in the country. A message last week purportedly from the head of Al Qaeda in Iraq, Abu Hamza Al Muhajer, called on Sunnis to stand up to Iran, Syria and Hezbollah.
Posted by: Fred || 11/18/2006 00:00 || Comments || Link || E-Mail|| [385 views] Top|| File under:
Terror Networks
The Militant Ideology Atlas (pdf)
Hat Tip: Robert J. Avrech @ Seraphic Secret


EFL - This is just a tidbit


The Militant Ideology Atlas identifies the most influential thinkers in the Jihadi Movement (see appendices) and delineates the movement's key ideological vulnerabilities.* It situates the Jihadi Movement within the various Muslim constituencies that Jihadi leaders seek to influence and persuade. These constituencies can be envisioned as a series of nesting circles (Diagram 1: Jihadi Constituencies). Each constituency is responsive to leaders in the broader constituencies of which it is a part, but each also has its own set of thinkers that are best positioned to influence their base.
The largest constituency is comprised of Muslims, people who follow the Qur'an and the example of Muhammad. This includes Sunnis (people who follow the example of the Prophet) and Shi`is (people who follow the example of the Prophet and his descendents through his son-in-law Ali), and ranges from secularists to fundamentalists.


Most here at Rantburg won't find anything suprising - but it provides a nice list of who's who in jihadi literature.
Posted by: Chuck || 11/18/2006 05:40 || Comments || Link || E-Mail|| [284 views] Top|| File under:
Who's in the News
75
[untagged]
Bookmark
E-Mail Me
The Classics
The O Club
Rantburg Store
The Bloids
The Never-ending Story
Thugburg
Gulf War I
The Way We Were
Bio
Merry-Go-Blog
Hair Through the Ages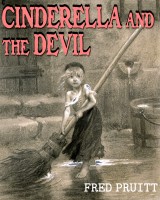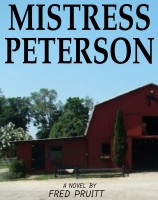 On Sale now!


A multi-volume chronology and reference guide set detailing three years of the Mexican Drug War between 2010 and 2012.

Rantburg.com and borderlandbeat.com correspondent and author Chris Covert presents his first non-fiction work detailing the drug and gang related violence in Mexico.

Chris gives us Mexican press dispatches of drug and gang war violence over three years, presented in a multi volume set intended to chronicle the death, violence and mayhem which has dominated Mexico for six years.
Click here for more information


Meet the Mods
In no particular order...


Steve White
Seafarious
Pappy
lotp
Scooter McGruder
john frum
tu3031
badanov
sherry
ryuge
GolfBravoUSMC
Bright Pebbles
trailing wife
Gloria
Fred
Besoeker
Glenmore
Frank G
3dc
Skidmark
Alaska Paul



Better than the average link...



Rantburg was assembled from recycled algorithms in the United States of America. No trees were destroyed in the production of this weblog. We did hurt some, though. Sorry.
18.204.55.168