Afghanistan
'Pakistan must not harbour Taliban'
Pakistan must be persuaded not to harbour the Taliban so that the explosive situation that now exists on its shared border with Afghanistan can be brought under control and stability can come to the region, according to a panel of experts.

The experts - Marvin Weinbaum, Steve Coll, James Dobbins, Bruce Riedel and Col Richard Giguere - were on a panel organised at the two-day annual conference of the Middle East Institute at the National Press Club on Monday to discuss Afghanistan, Pakistan and regional stability.

Weinbaum, who moderated the discussion, said Afghanistan put the entire blame for regional instability on Pakistan, which, for its own part, is witnessing some disconcerting developments domestically, both for Gen Pervez Musharraf and the military. There is an insurgency in Balochistan, while in the tribal areas there is a "state within a state". The US-Pakistan relationship is fragile in character and it is unclear if elections in the country next years would throw up a legitimate government or how the issue of Gen Musharraf's uniform would be resolved. It is also uncertain how exactly he would be elected president. The destinies of Pakistan and Afghanistan are closely related; if one were destabilised, the other would be affected. Stability, therefore, is essential not only in the regional interest but in the global interest as well.
Continued on Page 49
Posted by: Fred || 11/16/2006 00:00 || Comments || Link || E-Mail|| [303 views] Top|| File under:
Africa Horn
Somali Islamists dismiss UN report as 'fabrication'
Somalia's powerful Islamists on Wednesday dismissed as "fabrication" a UN report which says they are receiving military support from seven African and Middle Eastern nations and international Islamic militants. An advance copy of the 80-page report to the UN Security Council, obtained by Reuters, paints a detailed picture of foreign interests it says are allied both to Somalia's interim government and its Islamist rivals. Written by four security experts from the United States, Kenya, Belgium and Colombia, it says at least seven nations are providing arms and military supplies to the Islamists, who aim to rule the anarchic nation through sharia, Islamic law. It says three are arming the weak but Western-backed government.

"This is very much a fabrication and doesn't have any credibility," Islamist leader Sheikh Hassan Dahir Aweys, who is on a UN list of al Qaeda associates, told Reuters. "The UN will lose its credibility by releasing this kind of report and by the way they collect information," he said. The Islamists, who seized Mogadishu in June from US-backed warlords and now dominate a swathe of south-central Somalia, are vying with the government for control of the Horn of Africa nation. A third round of peace talks in Sudan between the two sides failed two weeks ago and many fear war could spread around the Horn and possibly further south into Kenya and beyond. The primary violators of a widely ignored 1992 arms ban on Somalia, the report says, are Ethiopia and Eritrea, who are respectively backing the government and Islamists.



More: al-Guardian reports on the UN report.
Posted by: Fred || 11/16/2006 00:00 || Comments || Link || E-Mail|| [314 views] Top|| File under:
UN dithers mulls central Africa force as Darfur woes spread
The United Nations is considering deploying a protection force on Sudan's western borders with Chad and Central African Republic as hundreds more refugees spill over from its Darfur region. Violence in Darfur, where tens of thousands of civilians have been killed in political and ethnic conflict since 2003, has spread to the two central African countries, which have both called for the deployment of international peacekeepers.

"We are convinced that the deterioration in the situation in Chad and in Central African Republic could require the deployment of a peacekeeping mission," Jean-Marie Guehenno, the U.N. undersecretary-general for peacekeeping, told BBC radio. A U.N. delegation is due to travel to both countries next week to evaluate what form any such mission should take. "Will it be a very light mission with observers, will it be a mission with troops, that is what the evaluation mission will determine," Guehenno told the BBC's French service.

Chad declared a state of emergency across vast swathes of the country on Monday to try to halt the insecurity across its border region with Sudan, where the government accuses Sudanese Arab militia of frequent raids into Chadian territory. Central African Republic accuses Sudan of arming rebels who say they have captured two northeastern towns and are demanding power-sharing talks with President Bozize, whom they accuse of ruling the country like a personal fiefdom.
Posted by: Fred || 11/16/2006 00:00 || Comments || Link || E-Mail|| [264 views] Top|| File under:
Africa North
Sarkozy draws cheers, vitriol in Algeria
French Interior Minister Nicolas Sarkozy drew both cheers and criticism on a visit to ex-colony Algeria on Tuesday, winning praise for an easing of visa rules but anger at his failure to apologise for colonial misdeeds. Sarkozy, who was meeting President Abdelaziz Bouteflika on the second and last day of his trip, is visiting the giant north African oil-exporting country, France's touchiest former overseas possession, to discuss counter-terrorism and migration.

Government daily El Moudjahid said Monday's announcement by Sarkozy, a French presidential contender, of a streamlining of visa rules would help to build trust in view of the importance for both countries of the large Algerian community in France. The measure, sure to please the estimated one million voters of Algerian origin back home, will shorten the time it takes Algerians to get a French visa by 15 days. At the moment it can take weeks or months to get the much sought after document.

The decision by Sarkozy "can only serve to further strengthen the trust and human exchanges between the two traditionally friendly countries", Moudjahid said. Algerian authorities have said they see a loosening of visa restrictions as fundamental to advancing a stalled attempt to secure a friendship treaty between the two countries, whose relations have been uneasy for decades.
Posted by: Fred || 11/16/2006 00:00 || Comments || Link || E-Mail|| [291 views] Top|| File under:
Arabia
Qatar's emir criticizes Western attitudes to Hamas
STRASBOURG (AFP) - Qatar's emir, Sheik Hamad bin Khalifa Al-Thani, criticized Western countries for their attitude toward the embattled Palestinian government led by the militant group Hamas.

"The Palestinian government, formed by Hamas in accordance with the free will of the Palestinian people, should have the opportunity to work for the people who elected it," he told the European Parliament.

But "instead of rewarding the Palestinian people for practising democracy, something rarely witnessed in our region, they have been punished for it," with an international embargo, he said.

"Is this not a double standard: to demand free elections, and then object to the results?" said the emir, the first Gulf nation head of state to address the European assembly in Strasbourg.

Hamas swept Palestinian elections in January -- deemed free and fair by the EU -- but its government faces collapse under an international embargo for refusing to recognize Israel, renounce violence or accept past peace accords.

Qatar has been closely involved in trying to break the political deadlock.
Posted by: anonymous5089 || 11/16/2006 05:58 || Comments || Link || E-Mail|| [271 views] Top|| File under:
Saudi Arabia sets up tribunal to try extremists
Saudi Defence Minister Prince Sultan bin Abdul Aziz has announced the establishment of an Islamic tribunal to try Muslim extremists, newspapers reported Wednesday. "Our country has been exposed to problems but cooperation between the men of the security services, the national guard and the army has allowed the sedition to be put out," he said in a speech Tuesday before military officers.

"Those who want the good of those close to them have returned (to the right path) but those who want evil will be judged according to Islamic norms," said Prince Sultan, who is also the Gulf Arab state's crown prince. Saudi authorities have been hunting down suspected members of the Al-Qaeda network that has carried out a series of deadly attacks in the oil-rich kingdom since May 2003.
Posted by: Fred || 11/16/2006 00:00 || Comments || Link || E-Mail|| [288 views] Top|| File under:
China-Japan-Koreas
US scientist: N. Korea has fuel for up to 9 nukes
An American nuclear scientist who toured North Korea this month said Wednesday he believes the North has enough fuel for as many as nine nuclear weapons and the capacity to make about one bomb's worth of fuel a year.

Siegfried Hecker, a former director of the Los Alamos Nuclear Laboratory who met with chief North Korean nuclear scientists during his Oct. 31-Nov. 4 visit, said that while he learned no technical details about the North's Oct. 9 nuclear test, officials indicated the test was "fully successful." He said he and the small group of former US officials who made the trip noticed a palpable sense of national pride about the test among the North Koreans they met.

Hecker, who based his observations on meetings with the director of the North's five-megawatt Yongbyon nuclear facility and with nuclear specialists in China, said the North Korean nuclear test was most likely "at least partially successful," but the country probably was "still a long way from having a missile-capable nuclear design."
Posted by: Fred || 11/16/2006 00:00 || Comments || Link || E-Mail|| [279 views] Top|| File under:
Down Under
Suspicions over new detention centre
A NEW high-tech refugee detention centre on Christmas Island would be used to hold suspected terrorists, a local official said today. Christmas Island shire president, Councillor Gordon Thompson, said today he toured the detention centre site and it was "most definitely being set up as a place" where people could be isolated very securely.

"Within the complex there are different sections, each of which can be separated very simply and very quickly by bringing down electronically controlled gates," he said on ABC radio. "The electronic surveillance is going to be totally intrusive, the control of information from the outside will be total."

Asked if the prison would be used to house suspected terrorists, Mr Thompson said "absolutely". He said US defence officials had recently visited the Indian Ocean territory. "They tell us it's so they can do good humanitarian work in our area in the event of natural disasters," Mr Thompson said.

"We think that maybe they're looking at Christmas Island from the point of view of how useful it might be in a logistical sense for their military efforts around the world but also (they) have got an eye for what they might want to do in the Guantanamo Bay-style operation."

A spokesperson for the immigration department said only unauthorised arrivals would be held at the centre. The Government has said the centre is a deterrent to illegal entrants and smugglers. The 800-bed complex is believed to have cost more than $240 million.
Posted by: tipper || 11/16/2006 16:28 || Comments || Link || E-Mail|| [405 views] Top|| File under:
Hezbollah 'cash' sparks inquiry
TWO Australian citizens suspected of sending thousands of dollars to Lebanon to help fund Hezbollah during the recent conflict with Israel are being investigated for allegedly breaching terror financing laws.

Australia's anti-money laundering regulator Austrac has identified at least five suspicious transactions involving two people after closely examining every financial transfer between Australia and Lebanon during the 57-day war.

Austrac's head of intelligence, John Visser, confirmed that an investigation was under way into a "network" suspected of providing financial assistance to the banned terror organisation. "One particular network was of interest," Mr Visser told a national security conference in Sydney on Wednesday. "The people in that network have been picked up."

Mr Visser revealed that Austrac's specialist financial intelligence unit had linked two suspect transaction records to a name and an address and a further three suspect transaction records to another name. But Mr Visser, citing official secrecy, refused to give further details, including whether the people had been arrested or charged with an offence or the amounts involved.

An Australian Federal Police spokesman told The Australian they had not charged anyone in relation to the matter.

Hezbollah's terrorist arm, the External Security Organisation, is proscribed terrorist organisation in Australia and supporting its political and military wings isillegal under UN counter-terrorist financing declarations. At the time of the conflict, Attorney-General Philip Ruddock warned the Lebanese community in Australia it was illegal to provide financial support to Hezbollah.

The latest investigation comes after The Australian revealed last year that Tamils living in Australia were supporting the Tamil Tiger terrorist group in Sri Lanka. Last year, domestic spy agency ASIO assured federal parliament's joint intelligence committee that the Hezbollah organisation had no active links to Australia.

The head of the Supreme Islamic Shia Council of Australia, Kamal Mousselmani, told The Australian yesterday he had also assured ASIO right at the beginning of the conflict that the Shia community would not provide any financial support to Hezbollah. He said his community often sent money to relatives in Lebanon, but not to Hezbollah. He added that he was confident there was no organised financial support for Hezbollah in Australia."That's what we told ASIO," he said. "There is no benefit in being with Hezbollah. We support our people in Lebanon, but not Hezbollah."
Posted by: tipper || 11/16/2006 09:21 || Comments || Link || E-Mail|| [399 views] Top|| File under:
Europe
Spain unveils Mid-East peace plan
Spain, Italy and France are to launch a new Middle East peace initiative, Spain's prime minister has said. "Peace between Israel and the Palestinians means to a large extent peace on the international scene," Jose Luis Rodriguez Zapatero said.

He said a plan would be put to an EU summit in December and he hoped it would be backed by the UK and Germany.

The proposal would include an immediate ceasefire and the formation of a Palestinian unity government.


Thus allowing the money spigot to be turned on.

The other three components of the plan would involve an exchange of prisoners, talks between Israel's prime minister and the Palestinian Authority president and an international mission in Gaza to monitor a ceasefire.


This means that the hard boyz currently jugged will be freed so that they can again murder Zionists. And it means that Olmert and Abbas can talk, which they can already do, and it means that someone's going to be part of UNIFIL-SOUTH. Oh boy.

Mr Zapatero, currently playing host to French President Jacques Chirac, called for a major international conference on Middle East peace. "We cannot remain impassive in the face of the horror that continues to unfold before our eyes," Mr Zapatero said.


Dead Joooz didn't bother him a lot, but dead Gazans can't be tolerated.

"Violence has reached a level of deterioration that requires determined, urgent action by the international community."

For his part, Mr Chirac said the EU had to act in the face of "the increasingly dramatic situation". "We are going to act jointly with the Spanish and Italian governments, with the co-operation of the EU... to try to initiate the indispensable moral and political reforms in the Middle East," he added.


Because the EU considers itself the moral leader of the world.
Posted by: tipper || 11/16/2006 09:30 || Comments || Link || E-Mail|| [278 views] Top|| File under:
Fifth Column
33 Pakistani Immigrants Arrested: pretend religious workers
Thirtythree Pakistani immigrants who came to the United States posing as religious workers were arrested Wednesday, as Homeland Security agents tried to close a commonly exploited avenue for illegal immigration. The aliens arrested Wednesday were held on immigration violations and could face criminal charges. Immigrants who were supposed to be teaching or conducting religious ceremonies were arrested across the East Coast, where authorities said many worked as gas station attendants, taxi drivers, landscapers and factory workers.

U.S. Immigration and Customs Enforcement officials have been scrutinizing the religious worker visa program, which a 2005 review found was rife with problems. Homeland Security officials found fraud in one of every three religious visas they reviewed. "What we see are religious institutions such as churches that may exist only on paper but are sponsoring people," ICE spokesman Dean Boyd said. "Our concern is we don't know who these people are. They're obviously not who they say they are and they don't have religious training."

Though most were not performing religious work, authorities said two Massachusetts imams were arrested for using fraudulent documents.

In the report released last year, officials found cases where workers could not be found and addresses could not be verified. In one incident, the address on the visa application was found to have been used by a terrorist suspect, though Boyd said there was no indication of a terrorist threat in Wednesday's case. He said the aliens paid large fees to get people or organizations to sponsor them for visas.

Arrests were made in Connecticut, Georgia, Massachusetts, Minnesota, New Jersey, New York, Pennsylvania, Virginia and Washington, D.C.

In June, Washington state pastor Dong Wan Park was convicted of helping South Korean nationals file fraudulent religious visa applications. None of the applicants was ever employed at the church.

Boyd said the agency is committed to the visa program, which is said is important for legitimate religious institutions, but said it must not be exploited
Posted by: trailing wife || 11/16/2006 00:31 || Comments || Link || E-Mail|| [386 views] Top|| File under:
Great White North
George Galloway to speak to Syrian Social Nationalist Movement in Ottawa
Fascist Arab dictators' favourite British MP George Galloway will be speaking on November 17 to Concordia University's Syrian Students Association and on November 19, in Ottawa, to the Syrian Social Nationalist Movement on the occasion of its 74th anniversary which coincides with the 74th anniversary of the Syrian Social Nationalist Party (SSNP).

Neither is the party name's echo of the National-Socialist Party (the Nazi Party) nor is its insignia's evocation of the Nazi-hijacked swastika a coincidence. It was founded in 1932 by Antun Saadeh, a Christian journalist from Mount Lebanon inspired by contemporary European fascist movements.

The secular party promotes the idea of a Greater Syria that would cover the territories of Syria proper, Lebanon, Israel, Jordan, the Palestinian zones, and the Egyptian Sinai. Repressed since the mid-fifties, it joined the Baath-led National Progressive Front coalition in 2005 and has a bloody history of terrorist attacks.

In 1987, the Atlantic Monthly published a study of the SSNP by Ehud Ya'ari: excerpts from the article follow at link
Posted by: Grotch Flaviling7365 || 11/16/2006 11:33 || Comments || Link || E-Mail|| [292 views] Top|| File under:
Bolton predicts he would win Senate vote on U.N. post
John Bolton said on Wednesday that he believed a vote in the full U.S. Senate would confirm him as ambassador to the United Nations, despite opposition from Democrats and a key Republican. "The White House is continuing to search for ways to get the nomination to the floor of the Senate," Bolton told CNN. "And I think we've believed for 18 months now that if I could get a straight up or down vote, I'd be confirmed."

"So I'm glad they are continuing to push for it," Bolton said. "I'd actually like that vote." In the meantime, Bolton said he was focusing on Iran and North Korea and hoped "the situation in the Senate will take care of itself."

At the United Nations, some diplomats sigh with relief while others say they will miss his expertise and no-nonsense approach to issues if he is replaced. Everyone has an opinion on Bolton although few will speak publicly. Some diplomats distinguish between Bolton's work in the 15-nation Security Council and that in the 192-member General Assembly, which handles budgets and U.N. reform plans. "In some ways, he seems to have been more an ambassador to the Security Council than to the United Nations as a whole and I think he has done very well there," said Edward Luck, a Columbia University professor and U.N. expert.

In the council, Bolton was key in negotiating two unanimous resolutions on North Korea's nuclear program, put abuses in Myanmar, formerly Burma, on the agenda, was intricately involved in peacekeepers for Lebanon and is praised for his knowledge on nuclear proliferation in current talks on Iran's programs. "I enjoy working with him," China's U.N. Ambassador Wang Guangya said. "Professionally he is capable, he is effective but I don't want to get into the politics of the U.S."

But the problem, say Luck and others, is his actions in the General Assembly, which is increasingly polarized between developing and developed countries. "He is very good on preaching on reform but not good at doing it," said Luck, raising the question of "whether he wants to strengthen it or find excuses for abandoning it."

Algeria's former U.N. Ambassador Abdallah Bali, who served in the Security Council last year, said, "When you look at what he did in the reform of the U.N., he did not achieve any of the goals he set for himself -- budget reform, management, a different Human Rights Commission."

The White House could give Bolton a second recess appointment, but he would not receive a salary. Other possibilities include creating a position in the State Department that would allow him to continue his work at the United Nations, according to some U.S. officials.
Posted by: Grotch Flaviling7365 || 11/16/2006 12:03 || Comments || Link || E-Mail|| [277 views] Top|| File under:
Home Front: WoT
Dems attempting to scrap border security fence
Rep. Bennie Thompson, D-Miss., told reporters this week that he expected to "re-visit" the issue when he becomes chairman of the House Homeland Security Committee in the 110th Congress, which has a Democratic Party majority.

He said that the high technology Secure Border Initiative, or SBI Net -- essentially a set of monitors, cameras and other integrated surveillance systems to monitor the border -- was a viable alternative.

"We might do away with it, or look at (integrating it into) SBI Net," he said, "A virtual fence rather than a real one."

Virtual Fence to keep out virtual illegals. Problem is it requires real fences to keep out the real illegals. Fences are cheap compared to nebulous tech solutions, so less money available for porkers to distribute except along the border - with a virtual fences they can steer funding and kickbacks easier to "virtual" companies on the "virtual" fence in their home districts, like say, San Fran, or NY. Sad thing is the bureaucracy in DC, including immigration wimp President Bush, probably will go along with this.
Posted by: OldSpook || 11/16/2006 14:55 || Comments || Link || E-Mail|| [500 views] Top|| File under:
CIA Agent: Don't fly any plane from Amsterdam to Minnesota
A short video of ex-CIA agent Robert Baer. Warning about,


wait, pause, you guessed it,


Muslim baggage handlers in Europe. The clip is about three minutes long. Baer has been studying Muslim baggage handlers in Europe and gets specific about not flying a Northwest flight from Amsterdam to Minneapolis. You might ask why Minneapolis. That answer may be very simple. The Minneapolis international airport is crawling with Somali Muslims.


Posted by: Icerigger || 11/16/2006 11:13 || Comments || Link || E-Mail|| [560 views] Top|| File under:
India hands Pakistan list of 40 wanted criminals
(KUNA) -- At the conclusion of two-day foreign secretary-level talks, India handed over a list of 40 wanted criminals to Pakistan, said official sources on Wednesday. "Some material has been given to us, but it does not relate to the Mumbai blasts. It is about certain linkages of banned groups in India and Pakistan", said Pakistani Foreign Secretary Riaz Muhammad Khan at a press conference without elaborating. Official sources told Kuwait news Agency (KUNA) that a list of 40 criminals was given to the Pakistani delegation during the talks.

They said the list of 40 criminals also included Dawood Ibrahim, adding that New Delhi demanded the extradition of all the criminals. Ibrahim is wanted in India for illegal acts. Currently, he is believed to reside in Pakistan.
Posted by: Fred || 11/16/2006 00:00 || Comments || Link || E-Mail|| [274 views] Top|| File under:
Iraq
Iraq sectarian strife imperils entire region
Imperiling Iran and Syria would be nice
BAGHDAD, Iraq - While American commanders have suggested that civil war is possible in Iraq, many leaders, experts and ordinary people in Baghdad and around the Middle East say it is already underway, and that the real worry ahead is that the conflict will destroy the flimsy Iraqi state and draw in surrounding countries.

Whether the U.S. military departs Iraq sooner or later, the United States will be hard-pressed to leave behind a country that does not threaten U.S. interests and regional peace, according to U.S. and Arab analysts and political observers.


Eric Severid use to say the Middle East is like having your hand in a can of fish hooks - hurts like to leave it in and hurts like hell to take it out.


"We're not talking about just a full-scale civil war. This would be a failed-state situation with fighting among various groups," growing into regional conflict, Joost Hiltermann, Middle East project director for the International Crisis Group, said by telephone from Amman, Jordan. "The war will be over Iraq, over its dead body," Hiltermann said.

Continued on Page 49
Posted by: GolfBravoUSMC || 11/16/2006 14:20 || Comments || Link || E-Mail|| [425 views] Top|| File under:
General warns against withdrawal timetable
Gen. John Abizaid instead urged quick action to strengthen Iraq's government, predicting that the vicious sectarian violence in Baghdad would surge out of control within four to six months unless immediate steps were taken. "Our troop posture needs to stay where it is," he said...



Dhimmicrats must be livid.



Video:
Posted by: Icerigger || 11/16/2006 11:53 || Comments || Link || E-Mail|| [391 views] Top|| File under:
Abizaid: It Ain't Over Yet
WASHINGTON, Nov. 15, 2006 – Both Iraqi and American leaders believe the Iraqi government can take control of its country and develop a stable nation that is at peace with its neighbors and an ally in the war on terror, the top U.S. commander in the Middle East said here today.


Testifying before the Senate Armed Services Committee, Army Gen. John P. Abizaid, commander of U.S. Central Command, outlined the current situation in Iraq and the way forward. Violence remains high across Iraq, Abizaid acknowledged, but the Iraqi security forces consistently perform well and, with strong support from the government, can be successful against the insurgents.

"Iraqis and Americans alike believe that Iraq can stabilize and that the key to stabilization is effective, loyal, nonsectarian Iraqi security forces coupled with an effective government of national unity," Abizaid said.

Iraqi forces can take more control and responsibility faster, but the U.S. must invest more resources into the military transition teams, speed the delivery of logistics and mobility enablers, and embrace an aggressive Iraqi-led effort to disarm illegal militias, Abizaid said. The shift of responsibility from the coalition to Iraqi security forces is still being worked out, but leaders believe that ultimately, capable and independent Iraqi forces will set the stage for the withdrawal of U.S. combat forces, he said.

"Our commanders and diplomats believe it is possible to achieve an end state in Iraq that finds Iraq at peace with its neighbors, an ally in the war against extremists, respectful of the lives and rights of its citizens, and with security forces sufficient to maintain order, prevent terrorist safe havens, and defend the independence of Iraq," he said.

The Iraqi armed forces continue to perform well, even under pressure from sectarian violence, Abizaid said. Operations against al Qaeda in Iraq and illegal militias have yielded results, he said, and security transitions to Iraqi forces continue throughout the country.

At this point in Iraq, the coalition needs flexibility with its own forces and with Iraqi security forces, Abizaid said. Any limits on force levels or specific timetables for withdrawal would limit that flexibility and therefore limit the transition to an Iraqi-led security environment, he said. Iraqi Prime Minister Nouri al-Maliki and his government want to do more in their own country, Abizaid said. He added that the coalition wants to give them more responsibility, but that will only happen if national reconciliation is achieved.

"(Maliki's) duly-elected, legitimate government deserves our support, and his armed forces, backed by ours, deserve his full support," he said.

Abizaid acknowledged there will be tough challenges in the future as Iraq moves toward peace, but he stressed that U.S. and Iraqi leaders believe they can be successful and defeat the terrorists who are seeking to destabilize an entire region.


Posted by: Bobby || 11/16/2006 06:05 || Comments || Link || E-Mail|| [384 views] Top|| File under:
Iraqi officials clash over kidnapping numbers
A day after a mass kidnapping in the capital, Shiite and Sunni Arab government officials Wednesday bickered over the actual number of men still missing.

Iraqi Prime Minister Nouri Maliki, a Shiite, said that all but two of 39 people abducted Tuesday by heavily armed men wearing police uniforms had been released. Sunni officials, including the minister in charge of the Higher Education Ministry building where the raid took place, said that as many as 150 were kidnapped and that 70 remained missing.

Higher education officials criticized Maliki's insistence that the kidnappers were not real police commandos and his reluctance to blame Shiite militias, some of whom have infiltrated the force and carried out death-squad killings and kidnappings. The ministry is run by Sunnis.

At a news conference at the University of Baghdad, Maliki emphasized the effectiveness of the government's response and pledged to punish those behind the raid at the Scholarship and Cultural Relations Directorate. Five Iraqi security officials, including the police chief and an army general in charge of the Karada district where the raid occurred, were in custody Wednesday.

But Abed Dhiyab Ajili, a Sunni Arab politician who is minister of higher education and scientific research, said Wednesday that 150 men had been abducted and that he was suspending his leadership of Iraq's 200 universities and research centers until the last hostage was freed.

Ministry spokesman Basil Ismael Khateeb said that the number of released captives proved that estimates by Maliki's office were too low, and that initial reports of more than 100 abductees were more accurate.

Khateeb said ministry officials arrived at that figure by counting the number of men who work at the building on a daily basis, interviewing released hostages and witnesses, and estimating the number of visitors who might have been there at the time of the raid.

Even by the government's estimate, the mass kidnapping would be among the largest in a battle zone where ransom demands are common. Sunni insurgents as well as Shiite paramilitary groups engage in kidnappings to intimidate opponents. Mafia-style ransom networks also abduct people with impunity.

Kidnappings by men in police uniforms, however, raise the specter of militia death-squad operations that have produced a steady flow of mutilated corpses, many of them Sunnis.

Khateeb said hotlines set up after the raid had been swamped by relatives searching for loved ones, and ministry fears were compounded by the discovery of the bodies of 55 unidentified people in the capital. By Wednesday night, however, none of those had been linked to the mass kidnapping.

"I'm very afraid that some of the kidnapped people will be among those bodies," Dr. Ala Maki, a Sunni Arab parliament member, said earlier in the day. "If that is the case, we will be in a very critical situation that will put the government and the Interior Ministry and Defense Ministry and the power of the state into question: What are their real intentions? Is this a real government? Or is there no government at all?"

In his comments at the University of Baghdad, the prime minister took pains to condemn the kidnappers and to praise his government's reaction to the assault.

"The government has shown a strong response in chasing the ignorant and undisciplined criminals who have joined hands with Satan. By doing this, these criminals proved themselves to be worse than the takfiris," Maliki said, using a term for extremists.

"We will never tolerate anyone who would dare to harm an Iraqi's dignity, especially professors and students in particular, who have regrettably become targets of assassination and intimidation."

Although the prime minister did not accuse Shiite militias of being behind the kidnappings, he suggested that the abductions were motivated by sectarianism when he announced an order banning "sectarian and ethnic activities" inside educational institutions.

Ministries in Iraq's coalition government are divided among various Muslim sects and ethnic groups.

Maliki's response to Tuesday's attack does appear to be more robust than those to previous mass kidnappings.

But Maki said Maliki was exaggerating the effectiveness of the government's response by insisting that all but two abductees had been released.

"They say they have been conducting operations against the kidnappers, but the government is avoiding even saying that the criminals are militia, that they are inside the police," said Maki, a medical school professor who is also the chairman of the legislature's higher education committee.

The attack was the latest in a series of blows to Iraq's academic community. Education officials estimate that 150 to 300 university professors have been killed since the 2003 U.S.-led invasion and that thousands more educators have fled death threats and violence.

Khateeb said another academic was kidnapped Wednesday near his home in Adhamiya, a Sunni neighborhood in north Baghdad.

This month, gunmen killed the Shiite dean of the University of Baghdad's college of administration and economy, along with his son and wife.

A few days before that, geologist Issam Rawi, a prominent Sunni leader and chair of Iraq's University Professors Union, was slain.

"Unfortunately, the professors who are being killed and threatened are the most experienced and senior professors," said Suha Azzawi, a political science professor at the University of Baghdad.

"We need their leadership. I was just speaking with one of my old professors and he told me he was leaving for Egypt. He said: 'I can't take it anymore — all this killing and shooting. I cannot wait in my house for these criminals to murder me.'"
Posted by: .com || 11/16/2006 03:30 || Comments || Link || E-Mail|| [297 views] Top|| File under:
Kurds Ousted by Saddam Returning Home
Halal Abdul Khalaq lives in a mud and cement hut behind a soccer stadium waiting for a break in the violence to start building her dream. Three years ago she returned to a homeland she and her parents fled when she was only a baby. They were running decades ago from Saddam Hussein's persecution of the Kurds. Hundreds of other Kurds have joined Abdul Khalaq in the anxious but miserable wait to reclaim their past.

Saddam's bid to turn oil-rich Kirkuk into an Arab city forced Kurds to flee by the tens of thousands during the 1980s and 1990s. After the U.S.-led invasion in 2003, the refugees streamed back with house keys in hand -- only to find their homes sold or given outright to Arabs. Some returned to exile in Kurdish territory farther north, but others, like Abdul Khalaq, stayed and built shantytowns in which to wait it out.

"We're happy to be home, and we're safe here, but as far as living conditions, we're suffering," Abdul Khalaq, 22, said Wednesday as she cradled the child she bore two years ago in a hut without running water. This is what she knows of her fabled hometown: poverty, gunfire in the distance and occasional patrols by U.S. soldiers who pass out food and soccer balls to children. "I see my child barefoot, and I know I want a better life -- the one that was promised to us. I don't care whether it's in Kurdistan or Iraq," Abdul Khalaq said.

Kurds say they are the dominant population group in Kirkuk, but geography works against them. The city lies just south of the Kurdish autonomous region stretching across Iraq's northeast. Kurdish leaders want to annex the city, but Iraq's new constitution calls for a census and referendum on the issue by the end of next year. Until then, it remains a demographics game.

The new Iraqi government has adopted a policy of "normalizing" Kirkuk -- repatriating Kurds expelled by Saddam, and resettling Arabs to outlying villages or to their ancestral homes to the south. But the process is slow: Some 100,000 claims have been filed by Kurds who have returned to Kirkuk since 2003, and local officials are processing fewer than 30 a month, said Lt. Col. Michael Browder with the U.S. Army's 2nd Battalion, 35th Infantry Division. Browder, 45, of Clarksville, Tenn., trains Iraqi police in Kirkuk. "Officials are learning the democratic process, but it takes time, and meanwhile the Kurds are piling in," he said.

Violence has also derailed progress. While the killing is nowhere near the level in Baghdad, bombings and shootings have increased in recent months, as Kurds and Arabs struggle for power ahead of the 2007 referendum. In the past 90 days, Kirkuk has seen some 20 car bombs resulting in about 300 civilian casualties, Browder said.

Kurds like Abdul Khalaq are, thus, in limbo -- home but homeless, and feeling betrayed. "They (Kurdish leaders) encouraged us to come back, but they don't care about citizens like us. We're just a number," she said, wringing her hands and then stopping to brush away flies from her son's face.

"We want Kurdish leaders to help us as they promised, to help us get out of this place," said Amir Mustapha, 27, who also lives in the soccer stadium's shadow. "The Kurdish government, coalition forces, the Baghdad government -- whoever. Someone has to help us."

Brightly colored laundry flaps in the breeze on a line strung between a gnarled tree and the wall of Abdul Khalaq's cement house. Raw sewage pools in an oblong ditch nearby, while children with dirty faces and blue eyes play hide-and-seek between pillars of the stadium, which hasn't hosted a game since 2003.

Across town, dozens of Kurds have also built temporary homes behind Celebration Square, where scouts used to march past Saddam and his Baath Party cronies. "I didn't think we'd live like this. I thought Mr. Talabani would give us money," said Awat Najat, 21, referring to Iraqi President Jalal Talabani, who is Kurdish.

Najat too fled Kirkuk to escape Saddam's persecution and grew up in Suleimaniyah, farther northwest. Barefoot and nine-months pregnant, she waddles around atop mats spread over the cement floor of her one-room house, and looks up at the bleachers overhead. "I will stay here and wait for my child to be born in Kirkuk, God willing," she said.
Posted by: trailing wife || 11/16/2006 00:42 || Comments || Link || E-Mail|| [281 views] Top|| File under:
Russia: Saddam's execution may destabilize Iraq
The lower house of Russian parliament on Wednesday warned that the execution of Saddam Hussein could lead to a further escalation of violence in Iraq.


They're prob'ly right, since I can't think of anything that won't destabilize Iraq.

The Kremlin-controlled State Duma unanimously approved a statement saying that "carrying out the death sentence would not solve the existing problems of the long-suffering people of Iraq, but may create new ones and trigger a new wave of harsh confrontation, revenge and hostility."

An Iraqi court earlier this month convicted Saddam for the killings of some 150 Shiite Muslims after an assassination attempt against him in 1982. The Duma voiced hope that "further consideration of Saddam Hussein's fate would take into account possible negative consequences of carrying out the verdict for a peaceful domestic dialogue in Iraq."
Posted by: Fred || 11/16/2006 00:00 || Comments || Link || E-Mail|| [263 views] Top|| File under:
Most Israelis want military chief to quit
Most Israelis want the country's armed forces chief to resign amid widespread public criticism of military failures during a war with Hezbollah guerrillas in Lebanon, an opinion poll showed on Wednesday. The Yedioth Ahronoth daily found 71 percent of people polled believed that Lieutenant-General Dan Halutz should step down and 58 percent thought he should be fired if he chooses not to quit.
Posted by: Fred || 11/16/2006 00:00 || Comments || Link || E-Mail|| [268 views] Top|| File under:
Olmert vows action against Kassams
Israel's military actions in Gaza will continue, Prime Minister Ehud Olmert pledged from Los Angeles Wednesday, adding that compromising with Hamas would be tantamount to compromising with Iran. Olmert, wrapping up a five-day visit to the US, was briefed on the situation throughout the day by Defense Minister Amir Peretz. Prior to an Israeli Bonds meeting in LA, Olmert told reporters "our actions in Gaza will continue." He said that decisions would need to be taken on what additional steps to take, but "we will continue to fight the murderous terror emanating from Gaza."

In what appeared to be a response to critics arguing that Israel has been too weak in trying to stop the steady barrage of Kassam attacks on Sderot, Olmert said that the IDF has been operating inside the Gaza Strip for a long time, and "lately an intensive operation in Beit Hanoun ended, in the course of which dozens of Hamas operatives and terrorists were killed."

During his appearance before the Bonds group, Olmert lashed out at what he said was the UN Security Council's hypocrisy, pointing out that while that body met to condemn Israel for last weeks errant shell that killed 21 people in Beit Hanoun, it did not meet to condemn the continuous firing of Kassam rockets on Israel. He said that he discussed earlier in the week with US President George W. Bush and Secretary of State Condoleezza Rice the US veto of a UN Security Council condemnation of Israel for its actions in Gaza.
Continued on Page 49
Posted by: Fred || 11/16/2006 00:00 || Comments || Link || E-Mail|| [303 views] Top|| File under:
Peretz: Terror groups will pay dearly
Following a Kassam rocket attack on Sderot in which one person was killed and another seriously wounded, Defense Minister Amir Peretz planned to convene an emergency meeting of security officials on Wednesday afternoon to discuss the incident. "We will take action against anyone involved in Kassam rocket attacks, from the terror chiefs until the last of the terror operatives," Peretz said. "The terror organizations will pay a heavy price."


Here's a suggestion: Quit rolling your eyes and threatening dire revenge™. That's an Arab thing. Instead, say nothing and beat the living crap out of them with no warning.

Meanwhile, Internal Security Minister Avi Dichter told Army Radio following the morning's attack that the political echelons must order the IDF to stop the Kassam fire completely and by any means necessary - artillery, aerial, or land attacks - even at the risk of endangering soldiers.


Soldiers really don't mind being "endangered" when it makes sense. Sending a "signal" doesn't make sense. Leveling a significant portion of Gaza and the bad guyz with it makes sense.

"The political echelons' instructions to the IDF should have been and still must be an absolute halt to Kassam fire from the Gaza Strip at Israel," Dichter said. "Unfortunately, there is currently no such instruction. The steps taken up to now have not been successful in putting a stop to Kassam fire. The army's activity is not sufficient. A broadening [of operations] is necessary, whether it's a ground operation or an aerial operation or other special operations. Defense forces exist to protect citizens, even at the expense of harm to the defense forces. "The reality we live in today is unthinkable, intolerable," he said.


One option is to remove the Paleos from Gaza. Or to give it back to Egypt and let them deal with it. Making faces and grimacing isn't a real option.
Posted by: Fred || 11/16/2006 00:00 || Comments || Link || E-Mail|| [276 views] Top|| File under:
EU: No change in policy on Hamas
Amid growing concern in Jerusalem that the European Union will begin showing flexibility on the three criteria for legitimizing the Palestinian Authority if a new Palestinian national unity government is formed, the EU is officially saying that nothing yet has changed. "It is too early to discuss any change," a senior EU official in Tel Aviv said this week. "If the Palestinians set up a government of experts it will be an improvement of the current situation, and must be considered. But there are no reports yet on a change of EU policy [toward the PA], and there must be some sort of assessment before this takes place." The Quartet has said it would not deal with the PA government until it recognized Israel, forswore terrorism and accepted previous Israeli-Palestinian agreements.

The Quartet, meanwhile, met in Cairo to discuss ways to push the diplomatic process forward and Palestinian attempts to form a new unity government. The meeting took place at the residence of the Russian ambassador in Cairo and included US envoy David Welch, UN envoy Alvaro de Soto, Sergei Iacovlev from Russia and Marc Otte from the European Union. "The aim of this meeting is to come up with a common analysis of the situation and consider the next move, in particular if and when the Palestinians form a national unity government," European Union Middle East envoy Otte told AFP. "One of the main issues will be how to respond to a national unity government," a UN official told the French news agency.
Posted by: Fred || 11/16/2006 00:00 || Comments || Link || E-Mail|| [285 views] Top|| File under:
EU lawmakers criticize IDF maneuvers in Gaza
European Union lawmakers on Wednesday joined EU governments in criticizing IDF maneuvers in the Gaza Strip that killed 19 civilians last week, saying the large-scale military actions in the town of Beit Hanoun were not justified.


Pop a few rockets into Belgium from Luxembourg and see if doing something about it's justified.

"Israel is a democratic country which needs to ask questions. We should ask them how they can describe something like Beit Hanoun as an accident. In democracy people who are responsible need to be held up to their responsibilities," said Martin Schulz, leader of the Socialists in the European Parliament.

The EU has expressed strong concerns over the death of civilians and warned Israel to show utmost restraint in its military actions. "How many enemies does Israel want?" asked Graham Watson, leader of the Liberal Democrats.


Except for us, and usually the Brits, they've already got just about all there are.

The Beit Hanoun shelling came after IDF troops wound up a weeklong incursion meant to curb Palestinian rocket attacks on Israel from the town.
Posted by: Fred || 11/16/2006 00:00 || Comments || Link || E-Mail|| [267 views] Top|| File under:
Arab group condemns Israeli aggression against Palestinian people
(KUNA) -- Chair of the Arab group Bahraini ambassador Abdulla Abdullatif Abdulla stressed that the Arab group strongly condemns the continued Israeli aggression against the Palestinian people on their land the latest in Beit Hanoun against the civilian population especially women and children and represents collective punishment and "we" hold Israel responsible for all the repercussions of those aggressions and attacks. He added that the continued gross violations by Israel for Palestinian Human Rights are another proof of Israels disrespect for this distinguished Council. African group presented by Algerian ambassador chair Idriss Jazairy supported the draft resolution presented by the OIC and the Arab group and called upon the Council to rise up to the challenge of its mandate to put an end to those human rights violations.

The Kingdom of Saudi Arabia represented by Saudi ambassador Abdulwahab Abduksalam Attar called for the convening of an international conference in order to move the peace process ahead and put and end to the continued human rights violations by Israel in the Occupied Palestinian Territories. The Palestinian head of mission ambassador Dr. Mohammad Abu-Koash told the Human Rights Special Session on Beit Hanoun that when it was struck by the Israeli artillery this was as if was struck by an earthquake. He urged the Council to stop Israeli atrocities and provide international protection to the Palestinian people. Abu-Koash stressed that manipulation of international law has been elevated to the rank of virtue.

"We are not invading Israel but it is Israel which is doing so to prolong its occupation of our land," he added. Tyranny and suppression in America , he added, gave birth to the revolution; Washington is the name of a great leader who was called a terrorist, a description that applies now to the Palestinian resistance fighters. Chair of the OIC group, Pakistani ambassador Masood Khan that some say too frequent special sessions will devalue the currency of the Human Rights Council.
Continued on Page 49
Posted by: Fred || 11/16/2006 00:00 || Comments || Link || E-Mail|| [304 views] Top|| File under:
Syria-Lebanon-Iran
Lahoud: US, France 'are acting the same way Syria used to'
EFL

President Emile Lahoud called Wednesday for the speedy formation of a national unity government to reduce tensions - and for foreign powers to stop interfering in Lebanon.

Emile, are you saying all foreign powers?

Lahoud denounced France and the United States, accusing them of aggravating the crisis and of "acting the same way that Syria used to act in Lebanon."



I guess not.



"It is one of the factors ... and prevents dialogue among the Lebanese," he added.



Nothing on this green planet can prevent dialogue among the Lebanese.



"We need a government of national unity which represents all parties as soon as possible or else there will be demonstrations on the streets that we are against," the president said in an interview with AFP.



And who would be doin' the demonstrating? Where's the "unity" in that?



Lahoud, who has been snubbed by visiting Western officials, reiterated Wednesday he was determined to stay in power "until the last moment."



"until the last moment." An Allende moment? A Nixon moment? A Charles Foster Kane moment? How 'bout a Nicholae Ceausescu moment?



Lahoud, who boycotted Monday's Cabinet session, repeated his claim that "the current government has lost its legitimacy" after the resignation of all five Shiite representatives and one of Lahoud's ministers.

"When it comes to the country's fateful decisions, all parties should participate," he said.



10-4, that's an invitation to an "I'll see you guys at the OK Corral" moment



Hizbullah - whose two ministers resigned Saturday - and its allies have called for an expanded Cabinet that would secure them veto power. Threats of street protests have prompted the ruling majority to warn of counter-demonstrations.

The anti-Syrian ruling majority has rejected the demand for a unity government before achieving a pledge for the ouster of Lahoud, whose term was extended by three years by a Syrian-imposed constitutional amendment in September 2004.

Meanwhile, Prime Minister Fouad Siniora said in an interview with CNN broadcast on Wednesday that his government would not be toppled and that he would not step down as long as he enjoyed the confidence of Parliament.

Asked if he believed Syria was involved in the resignations, he refused to make any accusations, but said he wished Syrian officials would translate their positive statements on Lebanon "honestly on the ground."

I think that's a request to read between the lines.





This line...



Syria's ambassador to the United Nations, Bashar Jaafari, told CNN on Wednesday that Damascus does not interfere in Lebanon's affairs and that the resignation of the ministers was not a Syrian issue.



... and this line. Conclusion?



Siniora highlighted his government's role in ending the July-August war with Israel through his seven-point peace plan and the passage of UN Security Council Resolution 1701, which halted the fighting.

Lebanese leaders broke off national roundtable talks Saturday on forming a unity government, after months of political stalemate because of disputes between the pro- and anti-Syrian camps in Parliament.

Speaker Nabih Berri, the sponsor of the talks, said in remarks broadcast Wednesday that any Cabinet sessions were unconstitutional after the resignation of the Shiite ministers.



Speaker Berri is a charter member of the "Living Constitution" movement.



Berri, who heads the Amal Movement, had three ministers in Cabinet. He told Dubai-based Al-Arabiyya television any Cabinet session held without Shiite ministers violated a national pact designed to guarantee representation for all of Lebanon's religious communities.

Berri wrapped up a four-day visit to Iran on Tuesday. It was not clear where he headed from Tehran, with conflicting reports suggesting he went to Kuwait and/or Britain.

Or Switzerland



Without Shiites from Hizbullah and Amal, the Cabinet is stacked with anti-Syrian allies of MP Saad Hariri, who heads the parliamentary majority.

The majority accuses the ministers of resigning to block the formation of a tribunal to try those accused of assassinating Hariri's father, late Prime Minister Rafik Hariri, in February 2005. A UN commission investigating the Hariri killing has implicated senior Lebanese and Syrian security officials.

The Central News Agency quoted a senior political source Wednesday as saying there are no indications the crisis will be solved in the near future. "The two sides have become more adamant in their demands," the source said. - Agencies



Kinda has the flavor of that outdoor cantina scene in the "Wild Bunch"



Posted by: mrp || 11/16/2006 13:16 || Comments || Link || E-Mail|| [294 views] Top|| File under:
Iran soon to take "final step" in atomic plan: report
TEHRAN (Rooters) - Iranian President Mahmoud Ahmadinejad said on Thursday his country would soon take the "final step" in its nuclear program, Iran's official news agency reported without saying what that would involve.


Let's hope it doesn't involve a nuclear mushroom over Tel Aviv or any other western city...



The president did not explain what the "final step" was, but Iran has said it will press ahead with its atomic plans despite U.N. calls to halt uranium enrichment, which the West believes is part of a plan to build atomic bombs.

Tehran, which says its aims are peaceful, now faces possible sanctions for ignoring the U.N. demands, but there is still no agreement at the U.N. Security Council about possible penalties.

"The Iranian nation is about to take its final step in the nuclear issue," the official IRNA news agency quoted Ahmadinejad as saying.

The president has previously said Iran would celebrate its nuclear achievements by the end of the Iranian year, which falls in March 2007.

Iran now operates two experimental chains of 164 centrifuges, which can be used to make fuel for power plants or material for warheads.

But the Islamic Republic has said it wants to develop "industrial-scale" enrichment. It plans to install 3,000 centrifuges by March and Ahmadinejad told a news conference on Tuesday Iran's ambition was to have 60,000 centrifuges.

The U.N. nuclear watchdog, the International Atomic Energy Agency (IAEA), said in a report Iran was still stonewalling investigations aimed at determining whether its plans are peaceful.

Iran, the world's fourth largest oil exporter, says it only wants to harness nuclear power to generate electricity.
Posted by: anonymous5089 || 11/16/2006 06:03 || Comments || Link || E-Mail|| [258 views] Top|| File under:
Ahmadinejad replaces one of his vice presidents
Iranian President Mahmoud Ahmadinejad replaced one of his vice presidents on Wednesday, apparently as part of a redistribution of departmental authority within the government, the official news agency reported. Vice President Farhad Rahbar, who headed the Management and Planning Agency, was replaced by Amir Mansour Borghei, the Islamic Republic News Agency said.

The report gave no reason for the change, but last month the president decided to merge the Management and Planning Agency's provincial branches with the local governors' administrations. The move significantly downgraded the planning agency's responsibilities. IRNA quoted an anonymous government official as saying that Rahbar would be reassigned, but this could not be confirmed Wednesday.
Posted by: Fred || 11/16/2006 00:00 || Comments || Link || E-Mail|| [280 views] Top|| File under:
Who's in the News
105
[untagged]
Bookmark
E-Mail Me
The Classics
The O Club
Rantburg Store
The Bloids
The Never-ending Story
Thugburg
Gulf War I
The Way We Were
Bio
Merry-Go-Blog
Hair Through the Ages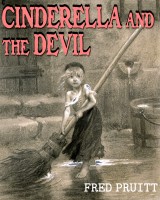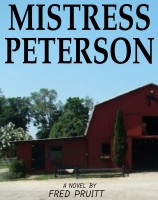 On Sale now!


A multi-volume chronology and reference guide set detailing three years of the Mexican Drug War between 2010 and 2012.

Rantburg.com and borderlandbeat.com correspondent and author Chris Covert presents his first non-fiction work detailing the drug and gang related violence in Mexico.

Chris gives us Mexican press dispatches of drug and gang war violence over three years, presented in a multi volume set intended to chronicle the death, violence and mayhem which has dominated Mexico for six years.
Click here for more information


Meet the Mods
In no particular order...


Steve White
Seafarious
Pappy
lotp
Scooter McGruder
john frum
tu3031
badanov
sherry
ryuge
GolfBravoUSMC
Bright Pebbles
trailing wife
Gloria
Fred
Besoeker
Glenmore
Frank G
3dc
Skidmark
Alaska Paul



Better than the average link...



Rantburg was assembled from recycled algorithms in the United States of America. No trees were destroyed in the production of this weblog. We did hurt some, though. Sorry.
52.3.228.47