Africa Horn
Somali Council of Islamic Courts: "Send Cash"
July 18, 2006: In a clever "info ops" move, the Somali Council of Islamic Courts has made a public appeal for international aid in providing humanitarian assistance, reconstruction, and "retraining" for demobilized warlord militias. The appeal comes with a promise of "complete freedom of movement" and protection for anyone who is helping provide assistance to Somalia.

In reality, not all of the warlord militias have surrendered to the Islamic Courts, and the UN is still having trouble obtaining security for its aid convoys. The UN is quietly trying to get a peacekeeping force into Somalia, something the Transitional Government would like. But the Islamic Courts, and Islamic nations, are opposed to peacekeepers, unless they are from Moslem countries. But no Moslem country, or any other country for that matter, wants to send peacekeepers to Somalia. That's because, despite the recent string of victories by the Islamic Courts militias, there is still no law & order throughout the country. There are still many clan based militias that oppose the Islamic Courts, and have the clout and firepower to make that opposition work.

Meanwhile, the Islamic Courts are trying to pitch themselves as a worthy recipient of foreign aid. That won't last long, even if the current information war campaigns attracts some donors. Many of the Islamic Courts leaders are simply warlords that got religion, and not much religion according to the way some of them are acting. Any foreign aid going through the Islamic Courts will get pilfered before it gets to the "suffering Somalis" it was intended for.
Posted by: Steve || 07/18/2006 11:27 || Comments || Link || E-Mail|| [270 views] Top|| File under:
Britain
Muslims Are Victims of Media "Islamophobia"
How do you alienate a Muslim? Show him the part of the Koran that says "Do not take Jews and Christians as friends."



UK Muslims blame Islamophobia on the portrayal of their religion in the media, a survey has revealed. The research found that 40% of Muslims blamed anti-Islamic feelings on the media, while 74% of non-Muslims blamed Islamophobia on the 9/11 bombings. The internet survey of 1,360 people was carried out by Global Market Insite, Muslim Voice UK, Queens University in Belfast and the University of Liverpool.

The report by Shaista Gohir, from online forum Muslim Voice UK, stated: "The Muslim-West relations have become increasingly strained due to a string of events such as the September 11 attacks in 2001, the Afghanistan war in 2002, the Iraq war, the London bombings in 2005 and the Danish cartoon row. In this current climate, it is essential to gauge Muslim and non-Muslim attitudes with a view to resolving differences."

The research found that both sides agree that Muslims and non-Muslims "don't understand each other" but have different concerns about the cause of the culture clash. She sets out recommendations including action by the Muslim community and police; breaking down barriers to integration and misunderstandings; tackling discrimination and Islamophobia; measures to deal with extremism; reviewing foreign policy; protecting human rights and more responsible reporting by the media.

She said: "It was striking that Muslims feel more strongly about international issues than say, their treatment by police or discrimination in the UK. "It also appears that Islamophobia, Western foreign policy and human rights abuses of Muslims are contributing substantially to the alienation of UK Muslims...
Posted by: Anginens Threreng8133 || 07/18/2006 05:35 || Comments || Link || E-Mail|| [295 views] Top|| File under:
Sanaullah Baloch attacked in London
Some unidentified people attacked a leader of the Balochistan National Party (BNP), Sanaullah Baloch, while he was speaking at a seminar in London Sunday, According to a BNP spokesperson Monday.

Abdul Hammed Baloch, who is a spokesperson of the BNP, told Daily Times, "Sanaullah Baloch was speaking at a seminar Sunday when some unidentified people attacked him with a glass bottle filled with poisonous gas. The bottle exploded on his body that could have destroyed his face, specially his eyes." The seminar on "Third World Solidarity" was organized by the Baloch community. The spokesperson said that eggs and tomatoes were also thrown at Sanaullah, Dr Ishaq Baloch as well as other Baloch politicians.
Posted by: Fred || 07/18/2006 00:00 || Comments || Link || E-Mail|| [280 views] Top|| File under:
China-Japan-Koreas
U.S.S. Enterprise in S.Korea amid missile issue
SEOUL, South Korea - The aircraft carrier USS Enterprise arrived in South Korea Tuesday for a routine port call, officials said, amid heightened tensions in the region over North Korea's missile launches. The Carrier Strike Group 12 led by the world's first nuclear-powered aircraft carrier arrived at the southern port of Busan, the U.S. Navy in South Korea said in a statement. The vessel's visit "has been previously scheduled and it is not in response to any specific event," the statement said.


No, no, certainly not ...

It wasn't clear how long the vessel will stay at the port. It is the first time in 17 years for the Norfolk, Virginia-based Enterprise to travel to Pacific waters. The carrier's deployment to the Asia-Pacific region is "part of a regular rotation of vessels in support of U.S. commitments to around the world," the Navy said.


Nothing to see here. Yet...
Posted by: tu3031 || 07/18/2006 10:01 || Comments || Link || E-Mail|| [265 views] Top|| File under:
DPRK Foreign Ministry Refutes "Resolution of UN Security Council"
(KCNA) -- The Foreign Ministry of the Democratic People's Republic of Korea issued today the following statement vehemently denouncing and totally refuting the "resolution" of the UN Security Council against the DPRK, a product of the U.S. hostile policy toward it: The vicious hostile policy of the United States towards the DPRK and the irresponsibility of the UN Security Council have created an extremely dangerous situation on the Korean Peninsula where the sovereignty of the Korean nation and the security of the state have been seriously infringed.

The U.S. has recently kicked up much row after bringing the issue of the missile launches conducted by our army as part of the routine military training for self-defence to the UN under the motto of reacting to it in one voice. It was against this backdrop that the U.S. forced the UN to adopt a UN Security Council resolution taking a serious note of our exercise of its right to self-defence on July 15. The U.S. sponsored "resolution" called for an international pressure for disarming the DPRK and stifling it, terming the missile launches pertaining to its right to self-defence "a threat to international peace and security". By doing so the U.S. sought to describe the issue between the DPRK and the U.S. as an issue between the DPRK and the UN and form an international alliance against the DPRK.

This has brought such serious consequences as gravely violating the dignity and sovereignty of the DPRK and driving the situation to an extreme pitch of tension, thereby seriously disturbing peace and security on the peninsula and in Northeast Asia. It was an entirely unreasonable and brigandish act that the U.S. brought to the UN the DPRK's missile launches nothing contradictory to any international law after branding them as a violation.
Continued on Page 49
Posted by: Fred || 07/18/2006 00:00 || Comments || Link || E-Mail|| [298 views] Top|| File under:
Europe
Italians march for Lebanese
Hundreds of people, many of them holding Lebanese flags, marched Monday night in Rome to protest the escalation of fighting in the Middle East, while a few blocks away, a rally near the capital's main synagogue was organized to show support for Israel. Shortly after sunset, the marchers set out from near Piazza Venezia and lit candles as they headed toward the Colosseum. Italian communist parties, pacifist groups and other organizations participated in the march. "It is a complicated situation," said Otello Coccia, a 21-year-old university student in the march. "I think the solution would be to help the Palestinian people and favor coexistence between the Israeli people and Palestinians."


Hezbollah's not a Paleostinian organization. It's Lebanese, owned and operated by the Medes and Persians. Otello's right on top of things, isn't he?

Well sure, he's our intellectual and moral better. He's a Y'urp-peon progressive.

Wrapped in a U.S. flag was marcher Patrick Boylan, a Los Angeles native who teaches English in Rome. "We want to stop all the aggression and all the retaliation," Boylan said. "I would not get into who started this, but they need to stop the conflict."
A five-minute stroll away from Piazza Venezia was the gathering point for a rally later Monday night along the Tiber, outside the synagogue, organized by the tiny Jewish community in Italy to show solidarity for Israel. "What we must hope for is that the causes of this conflict are eliminated," Renzo Gattegna, the president of the Union of Italian Jewish Communities, told Sky TG24 news in an interview. "The events of these days are very painful, also because they involve civilian populations in a heavy way." He said the gathering was called to rally Italian and European opinion in favor of "guaranteeing the security of Israel."
Posted by: Steve White || 07/18/2006 00:00 || Comments || Link || E-Mail|| [279 views] Top|| File under:
Turkish president signs controversial anti-terrorist law
Turkey's President Ahmet Necdet Sezer has promulgated a new anti-terror law that expands the scope of crimes punishable as "terrorist" acts and introduces restrictions on the media, his office said. Sezer nevertheless deferred the controversial bill to the constitutional court in order to cancel several clauses, the brief statement said without specifying which measures would be removed.

Turkey's parliament approved the law on June 29 despite objections from human rights and press groups. They have accused the government of back-tracking on democracy reforms that were introduced in recent years, including measures that eased restrictions on the press, in a bid to boost Turkey's European Union membership bid.

The legislation was proposed following a sharp increase in violence over the past two years by the separatist Kurdistan Workers Party (PKK), considered a terrorist group by Ankara and much of the international community. The amendments make a wide range of criminal offences -- from drug- and human-trafficking to hijacking of transport vehicles and forgery -- punishable as terrorist acts if they are committed with the aim of supporting terrorism.
Continued on Page 49
Posted by: Fred || 07/18/2006 00:00 || Comments || Link || E-Mail|| [327 views] Top|| File under:
Fifth Column
NYT to cut paper size and close plant
NEW YORK (Reuters) - The New York Times Co. plans to narrow the size of its flagship newspaper and close a printing plant, resulting in the loss of 250 jobs, the company said in a story posted on its Web site late on Monday.


I guess we'll need to get smaller birdcages.
Posted by: glenmore || 07/18/2006 07:58 || Comments || Link || E-Mail|| [353 views] Top|| File under:
Great White North
Farhat Hashmi told to leave Canada
Farhat Hashmi, founder of the ultra-conservative Al-Huda centres, who moved to Canada nearly two years ago with her family has been told by Canadian immigration officials to leave the country but so far has failed to do so. A letter sent to Hashmi and her family by a Canadian immigration official as far back as 30 September 2005 says, "We regret to inform you that we are unable to approve your request. You are required to leave Canada immediately. Failure to depart Canada may result in enforcement action being initiated against you."


"Pack your shit and get out!"

According to an exclusive report in Maclean's, a popular Canadian magazine, "Days after that stern letter, which has yet to be followed up by a removal order that would permit the federal government to force her from Canada, Lorne Waldman, a high-profile Toronto immigration lawyer ... filed an application for leave and for judicial review on Hashmi's behalf. That application, should it succeed, would lead to a review of the case. Yet the legal gambit does not supersede the official's request that Hashmi and her family leave Canada, where she continues to live and to teach." Hashmi is operating classes attended by upscale, generally idle and mostly affluent Pakistani women and impressionable teenagers. Her reactionary teachings, which many see as bordering on retrogressive interpretations of Islam, have set a challenge to liberal sections in the Muslim Canadian community in Toronto, which is already trying to cope with increasing difficulties triggered by the recent arrest of 17 youngsters, almost all Pakistanis, on terrorism charges.
Posted by: Fred || 07/18/2006 00:00 || Comments || Link || E-Mail|| [515 views] Top|| File under:
Senator Clinton: All Americans are standing behind Israel
Speaking at a large demonstration in support of Israel in Manhattan on Monday, United States Senator Hillary Clinton expressed unreserved support for Israel and commended President George Bush for his stance in the present crisis.

Clinton said on Monday that all Americans, whether Democrats or Republicans, stood behind Israel at this time. The demonstration, which drew an estimated 5,000 people, was described as one of the largest Jewish events in recent years.

Nobel Laureate Elie Wiesel also spoke at the gathering, which ended in a call to free the captured soldiers.
Posted by: Steve White || 07/18/2006 00:00 || Comments || Link || E-Mail|| [508 views] Top|| File under:
India-Pakistan
Shahi Imam ''absolves'' LeT, blames RSS for Mumbai blasts
The last line says it all: ''We were rulers here for 800 years. Inshaallah, we shall return to power here once again''



Using a rostrum overlooking the majestic Red Fort, the Shahi Imam of Delhi's grand old Jama Masjid today hit out at the principal political rivals of the United Democratic Front (UDF) he has floated ahead of Assembly polls in Uttar Pradesh while challenging the charge that Islam breeds terrorists.

''I can say with authority that it is not any Muslim but the Shiv Sena, the RSS and the Vishwa Hindu Parishad who are responsible for the serial blasts in Mumbai,'' Imam Syed Ahmed Bukhari told a gathering inside the historic mosque.

He cited the recent Sena backlash against the defilement of a statue of the late wife of the party chief as evidence that the Saffron forces were desperate to politically revive themselves in Maharashtra.

The Imam was of the opinion that Muslim men were being blamed for ''every'' terrorist outrage as part of a deep rooted conspiracy.

Community members were being harassed by law enforcing agencies in Mumbai in the wake of the serial blasts even though they had ''no role in the anti-Islamic outrages'', he said, slamming the Congress Governments in Maharashtra and at the Centre.

''Why is it that security forces blame the Lashkar-e-Toiba within ten minutes of a blast. If they already know who did it, why don't they go ahead and arrest the culprits well before the crime is done,'' he asked.

He said he was willing to visit Pakistan and ''talk'' to the LeT commanders if he was given proof of its involvement in terrorist incidents in India. ''If they are responsible then we will talk to them, tell them that they do more harm to the cause of Islam and to Muslims in India through their actions''.

Imam Bukhari said he was worried that while real culprits went scot free and trigerred more blasts, ordinary Muslims were becoming terror suspects in the eyes of the people and the police. ''Every bearded man becomes a suspect'', he said.

Charging the security forces with perpetrating excesses on Muslims, he said terrorism could not be wiped out in such a manner.

''If you want to end terrorism, then you would also have to end State terrorism''.

''The Government should handle the issue of terrorism tactfully.

We want equality before the law'', he said, alleging that the ''yardstick'' was different when it concerned violence perpetrated by Maoists and insurgent groups in the North-East.

He hit out at the Congress and the Samajwadi Party, saying these ''so-called secular parties'' were to blame for all the ills afflicting Muslims today.

''When Muslims get targeted under these so called secular parties, it is time we teach them a lesson. It is time Shias, Sunnis, Ansaris, Saifis, Barelvis, Qureshis and all else stand up as one -- as Muslims -- and snatch back our collective rights and dignity,'' the Imam said, asking the community to stand up to the political challenge.

''We were rulers here for 800 years. Inshaallah, we shall return to power here once again'', he said to loud approval by the nearly 200 assembled men.
Posted by: john || 07/18/2006 18:05 || Comments || Link || E-Mail|| [441 views] Top|| File under:
Police on the lookout for Turabi's neighbours
Investigators are looking for a Seraiki-speaking family they believe had a possible hand in last Friday's suicide killing of Shia scholar, Allama Hasan Turabi. Police officials are on the hunt for this family, which they say has been missing since after the attack.

On Monday, a high-level investigation team, which included a senior army officer, visited Turabi's residence to collect evidence of Friday's attack. Turabi family sources said that the main suspect is the Seraiki family, which they said was living in the house right in front of Turrabi's residence. They also helped police point out several other Southern Punjab-based families and individuals they believe might have had a hand in the deadly plot. Police visited the houses of these families and took facsimile copies of their ID cards for any future investigations.

However, the main suspect remains Turabi's neighbours who were living in front of his house. Family sources also said that police found an unexploded hand grenade in front of the main gate of this house. They also said that the main gate of the house was found unusually open on the day of the attack. They said that the family usually used the small gate, hardly opening the big one.
Posted by: Fred || 07/18/2006 00:00 || Comments || Link || E-Mail|| [277 views] Top|| File under:
Qazi and Fazl still at odds over resignations
The Jamaat-e-Islami and Jamiat Ulema-e-Islam (Fazl), the two major components of the Muttahida Majlis-e-Amal (MMA), have failed to reach agreement on the issue of mass resignations from parliament.

The matter was discussed in an MMA Supreme Council meeting chaired by MMA President Qazi Hussain Ahmed, who is also chief of the JI, at Markaz-e-Islami on Monday. "Every effort by the JI and JUI to convince each other over the issue failed," sources said. JUI chief Maulana Fazlur Rehman reportedly opposed Qazi Hussain's stance on the mass resignation on opposition parliamentarians, saying this was not an "appropriate time".
Posted by: Fred || 07/18/2006 00:00 || Comments || Link || E-Mail|| [287 views] Top|| File under:
PM urges India not to quit talks
Prime Minister Shaukat Aziz has urged India to keep intact a two-year-old peace process between the two nuclear-armed neighbours. His comments underlined concern in Islamabad at being drawn in to the political fallout from Mumbai train blasts. Indian leaders have said the attacks were led by bombers who had support from people operating inside Pakistan. "We should carry on," Aziz told Financial Times. Aziz said India had not responded to Pakistan's offer of co-operation with the investigations into the blasts.
Posted by: Fred || 07/18/2006 00:00 || Comments || Link || E-Mail|| [283 views] Top|| File under:
Iraq
Japan completes troop withdrawal from Iraq
TOKYO - The last batch of Japanese troops touched down in Kuwait from southern Iraq on Monday, winding down Japan's biggest and most dangerous overseas mission since World War II. About 220 troops arrived at Kuwait's Ali Al Salem Air Base from Samawah, the provincial capital of Muthanna, on C-130 transport air planes, the Defense Agency said in a statement. The contingent was the last of about 600 non-combat soldiers previously stationed in Samawah to distribute water and assist in other humanitarian tasks.

"Our ground forces have bravely completed their mission and have now safely withdrawn to Kuwait," Prime Minister Junichiro Koizumi told reporters at the Group of Eight summit in St. Petersburg, Russia. "We carried out our humanitarian and reconstruction tasks without firing a single shot -- in fact, without pointing a gun at anyone," Koizumi said. "Our mission was very highly rated by the Iraqi people."
Posted by: Steve White || 07/18/2006 00:00 || Comments || Link || E-Mail|| [271 views] Top|| File under:
Israel-Palestine-Jordan
Rice primed to take the trip when it will be "helpful and necessary."
So, she hasn't packed her makeup yet!


.....
Elsewhere in Washington, Secretary of State Condoleezza Rice said any cease-fire in Mideast fighting ought to be based on fundamental changes that could lead to a lasting impact.

"We all want a cessation of violence. We all want the protection of civilians. We have to make certain that anything that we do is going to be of lasting value," Rice said.

"We all agree that [a cease-fire] should happen as soon as possible, when conditions are conducive to do so.

But Rice said there should be a "conducive environment" for a cease-fire. That, she said, would involve implementation of a standing U.N. Security Council resolution and the deployment of the Lebanese army to the borders as well as the introduction of a strong peacekeeping operation.

The Council resolution in 2004 led to withdrawal of Syrian forces from Lebanon. But its call for disarming militant guerrillas has not been heeded.

Rice, at a joint news conference with Egyptian Foreign Minister Ahmed Aboul Gheit, also indicated she would not be going to the troubled region immediately. She said she was primed to take the trip when it will be "helpful and necessary."

Posted by: Sherry || 07/18/2006 16:56 || Comments || Link || E-Mail|| [290 views] Top|| File under:
Israel's Past Experience With Int'l Peacekeepers 'Unsatisfactory'
Jerusalem (CNSNews.com) - Israel's past experience with international peacekeeping missions in Lebanon has been unsatisfactory, Israeli Foreign Minister Tzipi Livni said on Tuesday. However, she did not rule out a peacekeeping force as part of the solution to the current crisis with Lebanon.

United Nations Secretary General Kofi Annan and British Prime Minister Tony Blair want to send an international force to southern Lebanon to prevent Hizballah from rebuilding its forces there. The United Nations already has a force of some 2,000 international troops deployed in southern Lebanon. The United Nations Interim Force in Lebanon (UNIFIL) was sent there in 1978 as a result of a U.N. Security Council resolution. "Past experience with UNIFIL was not satisfactory," Livni said on Tuesday following a meeting with a United Nations team.

But Annan said on Tuesday that he envisioned a much larger and more powerful international force to "stabilize the situation" in Lebanon. "Details will have to be worked out, including the concept and the size. I would expect a force, which is considerably larger than the 2,000 force that is there," Annan said after a meeting with European Union Commission President Jose Manuel Barroso. But Livni said that Israel would decide what would work for them. "We shall examine what solutions are suitable for us. The criteria are: the implementation of [U.N. Resolution] 1559 and the Lebanese Army deployed in the South," Livni said.

Among other things, Resolution 1559, passed in 2004, calls for "the disbanding and disarmament of all Lebanese and non-Lebanese militias" (a veiled reference to Hizballah), and it supports "the extension of the control of the Government of Lebanon over all Lebanese territory." The question many people are asking is whether the Lebanese government is strong enough or even willing to deploy its army in place of Hizballah, which has the backing of Syria and Iran.

According to UNIFIL's 1978 mandate, the U.N. interim force went to southern Lebanon "for the purpose of confirming the withdrawal of Israeli forces, restoring international peace and security, and assisting the Government of Lebanon." In May 2000, Hizballah filled the vacuum created by Israel's unilateral withdrawal from the buffer zone it had maintained in southern Lebanon for 18 years. Hizballah claimed victory when Israel decided to withdraw.

UNIFIL failed to prevent Hizballah's rise to power in southern Lebanon, and the Lebanese government never deployed its army there, as it was supposed to do. In fact, Hizballah -- a Lebanese Islamic fundamentalist terrorist organization - established outposts next to UNIFIL installations near the Israeli border after Israel withdrew. In October 2000, a UNIFIL spokesman told Cybercast News Service that his soldiers had watched as Hizballah carried out a cross-border attack and snatched three Israeli soldiers. Their bodies were returned (along with one live Israeli businessman) in January 2004 -- in exchange for 435 "security prisoners" held in Israeli prisons.
Posted by: Steve || 07/18/2006 10:50 || Comments || Link || E-Mail|| [290 views] Top|| File under:
Jordan urges for boosting efforts to battle money laundering
(KUNA) -- Jordanian Interior Minister Eid Al-Fayez urged on Monday boosting regional and international efforts to battle money laundering as a source for funding terrorism. At the opening of a forum regarding money laundering and terrorism's financial sources, Al-Fayez said money laundering jeopardized the world economy, social norms and security, noting that money laundering was part of organized crime that aimed legitimizing money that was obtained through illegal means.

People involved in money laundering are not interested in building an economy or maintaining its growth, they simply want to achieve personal benefits at the expense of others, he said. He said there have been many technological breakthroughs that have made discovering money laundering operations quite difficult, that means productive counter measures, as well as proper legislations and accords, have to be developed.

The first of its kind four-day forum will include discussing global cooperation in battling money laundering, probing this form of crime and how to train money laundering investigators.
Posted by: Fred || 07/18/2006 00:00 || Comments || Link || E-Mail|| [283 views] Top|| File under:
Science & Technology
Conflict Tech: Israel vs. Hezbollah-Iran
With the situation of war-by-proxy heating up in Lebanon and Gaza, DID thought our readers might be interested in some of the military technologies being featured.

Indeed we are. Good article with many, many links, look about half way down the page.



Posted by: Steve || 07/18/2006 10:56 || Comments || Link || E-Mail|| [296 views] Top|| File under:
Syria-Lebanon-Iran
Really Raad!
Lebanon mother names newborn after Raad rocket
18 July 2006

BEIRUT - Raad is born -- not the long-range missile which Hezbollah is firing at Israel but a Lebanese baby boy whose mother wants to honor the Shia militant group's showdown with the Jewish state.

After a difficult Caesarean delivery, Kawkab Al Akli gave birth to a boy at the Labib medical hospital in the southern coastal city of Sidon, her husband Mohammed Al Khaled told AFP.

"We had sought refuge at a school in Sidon after running away from our village of Marwahine in the south because a lot of people were killed in Israeli attacks," he said.

"This morning, my wife gave birth to a boy. She wanted to name him Raad to honor the resistance, Hezbollah and (its leader) Sayyed Hassan Nasrallah," he said.

Still in pain, his wife, a mother of seven already, added: "I will also bring Raad 2 and Raad 3."

Hezbollah has since last week for the first time fired Iranian-made Raad missiles, extending the reach of the militant group up to the northern Israeli city of Haifa.

The missile attacks come amid a fierce Israeli aerial assault on Lebanon triggered by Hezbollah's capture of two Israeli soldiers on July 12. The battle has so far cost 230 lives in Lebanon, all but some two dozen of them civilians.

Hezbollah's relentless barrage of rocket fire on northern Israel has killed 12 civilians and wounded dozens more.

I suppose Raad is better than...... "Lance."


Posted by: Besoeker || 07/18/2006 15:11 || Comments || Link || E-Mail|| [406 views] Top|| File under:
Why Hizbollah Scares the Arabs
July 18, 2006: The leader of Hizbollah, Hassan Nasrallah, is being declared another Nasser (the Egyptian leader that took the Arab world into several wars with Israel). This comparison is not seen as flattering. In retrospect, Nasser's pugnaciousness is seen as a disaster for the Arab world. The last war Nasser participated in, was in 1967. It lasted six days, and the armed forces of Egypt, Syria and Jordan were shattered by the Israelis. It's called the Six Day War because six days was all Israel needed to accomplish this. Arabs blame Nasser for this disaster, and many now believe that Nasrallah is playing the same game. It has become conventional wisdom that Israel will only be defeated in the long term. It will take generations, perhaps over a century to overwhelm Israel.

Nasrallah sounds like a brave, bold and heroic figure now, as Hizbollah fires rockets into Israel. But at the same time, Israeli bombs, missiles and shells destroy Lebanon, inflicting far more damage on Arabs than Hisbollah on Israel. Worse yet, Nasrallah is doing the bidding of Iran, a radical, and too most Moslems, heretical, nation that has never looked after the best interests of Arabs. Thus when an Arab calls Hassan Nasrallah, "another Nasser," there's good reason why this is done without a smile.
Posted by: Steve || 07/18/2006 11:29 || Comments || Link || E-Mail|| [275 views] Top|| File under:
Chinese Anti-Ship Missiles in Lebanon
July 18, 2006: Chinese C-802 ("Silkworm") anti-ship missiles were fired at an Israeli Saar class corvette off the Lebanese coast recently. Four of the crew were killed after the 20 foot long, 360mm, 1,500 pound missile hit the rear of the ship, destroying the helicopter pad, and starting a fire that took hours to extinguish. The C-802 has a 360 pound warhead, which must have been defective or detonated prematurely. That's because the Saars displace only 1,100 tons, are 281 feet long and have a crew of 61. The Saar carries dozens of missiles, and lots of fuel for its turbine engine, so it is unlikely that the S-802 scored a direct hit. This would have destroyed a ship the size of a Saar 5.

The Saar 5s carry a 20mm Phalanx auto cannon for knocking down anti-ship missiles, and, in this case, the Phalanx may have only been partially successful. A second C-802, fired at the same time, locked onto a near by Egyptian freighter, and sank it. Both ships were about 60 kilometers off the coast. The C-820 has a max range of 120 kilometers, and moves along at about 250 meters a second. Phalanx is supposed to be turned on whenever the ship is likely to have an anti-ship missile fired at it. The radar can spot incoming missiles out to about 5,000 meters, and the 20mm cannon is effective out to about 2,000 meters. With incoming missiles moving a 250 meters a second, you can see why Phalanx is set to automatic. There's not much time for human intervention. The Israelis are not releasing any information about how their defenses (including the electronic ones) handled the incoming C-802s.

Iran bought 150 C-802s from China in the early 1990s, but shipments were halted in 1995 because of diplomatic pressure from the United States. Iran is believed to be building its own version of the C-802, which is 30 year old technology. Several years ago, it was reported that C-802s had been shipped to Hizbollah. The C-802 needs a radar to spot the target at long distance, and guide the C-802 to the general vicinity of the target. In this case, the Lebanese government coastal radar apparently was used. As a result, Israel destroyed the Lebanese coastal radars after the use of these two C-802 missiles.
Posted by: Steve || 07/18/2006 11:25 || Comments || Link || E-Mail|| [275 views] Top|| File under:
Hizbollah's Iranian Rocket Force
July 18, 2006: It's been no secret that, for years, Iran has been shipping, through Syria, thousands of unguided rockets to Hizbollah in Lebanon. As far back as 2001, there were reports of 240mm Fadjr rockets arriving in Hizbollah controlled territory in southern Lebanon. Both 240mm and 333mm Fadjr rockets are normally mounted on modified Mercedes-Benz 2624 15 ton trucks (10 wheels on 6 axles). There are either twelve 240mm (900 pound) rockets or four 333mm (one ton) rockets. About a third of the weight of rockets like this are the explosive charge in the warhead. The 240mm rocket has a range of 43 kilometers, the 333mm one, 75 kilometers. The Fadjr rockets brought into Lebanon are believed to have come individually, to be fired from locally built launchers. If enough care were taken in the construction of these launchers, the Fadjrs stood a good chance of hitting large urban areas within Israel.

It the last five years, constant reports of Iranian rocket deliveries to Hizbollah indicate that over 10,000 such missiles were brought into southern Lebanon. Most of these rockers are the smaller 107mm and 122mm models. The B-12 is a 107mm, 42 pound, 107mm, 33 inch long, Russian designed rocket that is very popular with terrorists. This rocket has a range of about six kilometers and three pounds of explosives in its warhead. Normally fired, from a launcher, in salvoes of dozens at a time, when used individually, it is more accurate the closer it is to the target. This 107mm design has been copied by many nations, and is very popular with guerillas and terrorists because of its small size and portability.

The 122mm BM-21s weigh 150 pounds and are nine feet long. These have 45 pound warheads, but not much better accuracy than the 107mm model. However, these larger rockets have a maximum range of 20 kilometers. Again, because they are unguided, they are only effective if fired in salvos, or at large targets (like cities, or large military bases or industrial complexes.)

It is believed that fewer than a hundred of the 240mm or 333mm rockets arrived in Lebanon. There may be more of intermediate caliber weapons (160mm), but little has been said about those. Thus it appears that the majority of Hizbollah rockets are the smaller ones. This is important because Hizbollah has to hide these rockets from constant Israeli aerial and satellite surveillance. Moreover, once hostilities begin (as they have now), it's going to be difficult to move large rockets around. Even the 122mm rockets are nine feet long, and not easy to conceal.
Posted by: Steve || 07/18/2006 11:20 || Comments || Link || E-Mail|| [285 views] Top|| File under:
Orient Queen chartered to evac
The State Department has hired the cruise ship Orient Queen to evacuate U.S. citizens from Beirut starting Tuesday, according to the Pentagon. The Orient Queen can carry about 750 passengers for the approximate five-hour crossing from Beirut to Cyprus, according to Pentagon spokesman Bryan Whitman. An American Navy destroyer, the USS Gonzales will escort the ship for security reasons.

At least 8,000 of the estimated 25,000 American citizens in Lebanon registered with the American embassy prior to the war between Israel and the terrorist group Hezbollah. Several hundred have expressed interest in being evacuated.

USS Gonzalez is named after Medal of Honor winner Marine Sergeant Freddy Gonzalez.
Here are links to photos of the cruise ship. Note the helicopter pad on the ship.
Posted by: 3dc || 07/18/2006 00:00 || Comments || Link || E-Mail|| [265 views] Top|| File under:
UN plans stability force in Lebanon
UN Secretary General Kofi Annan called on Monday for a "cessation of hostilities" between Israel and Hezbollah in order to buy valuable "time and space" to put a well-armed "stabilisation force" along the Lebanon-Israel border.


Too bad they couldn't get one in there before Hezbollah went nutz... Oh. I forgot. There used to be one there, made up of Frenchies and U.S. Marines. Hezbollah blew them up.

There's another one there now called UNIFIL. It's working well, huh?

"We need to get the parties to agree as soon as practicable to a cessation of hostilities to give us time and space to work" on the multinational force, said Annan after talks with British Prime Minister Tony Blair at the G8 summit. Referring at least twice to "a stabilisation force", he said the UN needs "time and space ... to make sure we have the troops — well-trained, well-equipped troops — to go in quite quickly."


That'd be Americans, Brits, and Frenchies. Hassan must be licking his chops.

Israeli Prime Minister Ehud Olmert is opposed to the deployment of international forces in Lebanon in an effort to end bloodshed in the region, senior officials said, countering a call by Britain and the UN.
Posted by: Fred || 07/18/2006 00:00 || Comments || Link || E-Mail|| [478 views] Top|| File under:
Iran calls for cease-fire, prisoner exchange
Just wait and he'll speak out of the other side of his mouth; he's trained that way ...

Iran called on Monday for a ceasefire followed by a prisoner exchange to end the confrontation between its Lebanese Hezbollah guerrilla allies and Israel. "A reasonable and just solution must be found to end this crisis. A ceasefire and then a swap is achievable," Iranian Foreign Minister Manouchehr Mottaki said after meetings with senior Syrian officials in Damascus.

Hezbollah wants to exchange two Israeli soldiers it captured on Wednesday in a cross-border raid for several Lebanese prisoners of war Israel has held for years and a number of the estimated 10,000 Palestinians in Israeli jails.

Iran's foreign minister arrived in Syria for talks with its government Monday on the crisis in neighboring Lebanon. Mottaki did not speak to reporters on arrival in Damascus, but went headed straight for talks with President Bashar Assad and Foreign Minister Walid Moallem.
Posted by: Steve White || 07/18/2006 00:00 || Comments || Link || E-Mail|| [331 views] Top|| File under:
Iran Expects Russian, Chinese Support in Nuclear Crisis
Iran has said that it was still counting on support from Russia and China over its disputed nuclear programme, and warned the referral of the issue back to the UN Security Council would derail any possible negotiations.

"If the case goes to the United Nations Security Council, regardless of the kind of resolution adopted, the negotiations will be derailed," foreign ministry spokesman Hamid Reza Asefi told reporters Sunday. "The Security Council path is not constructive," he added. "We expect Russia and China to defend our legitimate stances. Defending the rights of the Islamic republic means backing up international treaties and the Non-Proliferation Treaty."

Asefi said Iran was also awaiting the outcome of a G8 summit in Russia, where the mounting nuclear crisis is set to be discussed. "We hope the G8 chooses the reasonable path. In this case, the Islamic republic is ready for any cooperation and negotiation," he said. Last week Britain, China, France, Germany, Russia and the United States decided to send Iran's case back to the Security Council after Tehran failed to respond to demands it freeze sensitive uranium enrichment work.
Posted by: Fred || 07/18/2006 00:00 || Comments || Link || E-Mail|| [270 views] Top|| File under:
Iran Provider of Hezbollah's Weaponry- Source
According to a source close to a high-ranking official in the Iranian Revolutionary Guard Teheran has supplied Hezbollah with approximately 11,500 missiles and projectiles. The source said more than 3,000 Hezbollah members have undergone training in Iran, which included guerilla warfare, firing missiles and artillery, operating unmanned drones, marine warfare and conventional war operations. He said they have also trained 50 pilots for the past two years. According to the source, Hezbollah currently possesses four types of surface-to-surface missiles, some of which extend to a distance of 150 kilometers.

Katyusha missiles hit Tiberias, on the Lake of Galilee, for the first time on Saturday, while today Hezbollah fired rockets, which killed eight people in the Israeli city of Haifa, and bombs shook Beirut as Israel pursued a five-day-old assault in Lebanon aimed at crippling the Shi'ite Muslim group. It was Hezbollah's deadliest rocket strike on Israel in at least 10 years and Israeli Prime Minister Ehud Olmert said it would have "far-reaching" consequences for Lebanon. Hezbollah said the attack was retaliation for Israel's killing of civilians and destruction of Lebanese infrastructure.
Posted by: Fred || 07/18/2006 00:00 || Comments || Link || E-Mail|| [294 views] Top|| File under:
U.N.: Lebanon should help restore peace
Lebanon's government should play a role to bring peace to the nation which has been crippled by violence between Israel and Hezbollah, said the chief of a United Nations delegation in Beirut on Monday. The head of the delegation, Vijay Nambier, spoke with Lebanon's parliament speaker and prime minister, and said more diplomacy is needed to come up with a solution to the conflict, which has entered its sixth day.

The Lebanese government was marginalized by the Hezbollah decision to unilaterally begin this latest round in the conflict. And many fear that any Lebanese government effort to stop Hezbollah would result in the Lebanese military splintering, bringing another Lebanese Civil War. So, with these comments, the UN is apparently trying to give the Lebanese government a place at the table.

Nambier issued assurances that strides have been made to address the hostilities, where the number of dead in Lebanon and Israel is approaching 200 -- 165 in Lebanon and 24 in Israel. "We have made many efforts to improve the situation, and our teams have discussed these issues with the Lebanese government, and we will continue to discuss these suggestions and ideas, and we will come back to Lebanon to develop and explore these ideas further," Nambier said.
Continued on Page 49
Posted by: lotp || 07/18/2006 00:00 || Comments || Link || E-Mail|| [306 views] Top|| File under:
Who's in the News
117
[untagged]
Bookmark
E-Mail Me
The Classics
The O Club
Rantburg Store
The Bloids
The Never-ending Story
Thugburg
Gulf War I
The Way We Were
Bio
Merry-Go-Blog
Hair Through the Ages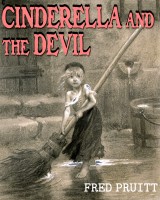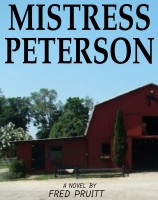 On Sale now!


A multi-volume chronology and reference guide set detailing three years of the Mexican Drug War between 2010 and 2012.

Rantburg.com and borderlandbeat.com correspondent and author Chris Covert presents his first non-fiction work detailing the drug and gang related violence in Mexico.

Chris gives us Mexican press dispatches of drug and gang war violence over three years, presented in a multi volume set intended to chronicle the death, violence and mayhem which has dominated Mexico for six years.
Click here for more information


Meet the Mods
In no particular order...


Steve White
Seafarious
Pappy
lotp
Scooter McGruder
john frum
tu3031
badanov
sherry
ryuge
GolfBravoUSMC
Bright Pebbles
trailing wife
Gloria
Fred
Besoeker
Glenmore
Frank G
3dc
Skidmark
Alaska Paul



Better than the average link...



Rantburg was assembled from recycled algorithms in the United States of America. No trees were destroyed in the production of this weblog. We did hurt some, though. Sorry.
3.228.10.34