-Short Attention Span Theater-
Israeli group announces anti-Semitic cartoons contest!
Eyal Zusman (30), actor and writer, and Amitai Sandy (29), graphic artist and publisher of Dimona Comix Publishing , both from Tel-Aviv, Israel, have followed the unfolding of the "Muhammad cartoon-gate" events in amazement, until finally Zusman came up with the right answer to all this insanity - and so they announced today the launch of a new anti-Semitic cartoons contest - this time drawn by Jews themselves!

"We'll show the world we can do the best, sharpest, most offensive Jew hating cartoons ever published!" said Zusman, and Sandy added: "No Iranian will beat us on our home turf!"

The contest has been announced today on the www.boomka.org website, and the initiators accept submissions of cartoons, caricatures and short comic strips from people all over the world. The deadline is Sunday March 5, and the best works will be displayed in an Exhibition in Tel-Aviv, Israel.

Sandy and Zusman are now in the process of arranging sponsorships of large organizations, and promise lucrative prizes for the winners, including of course the famous Matzo-bread baked with the blood of Christian children.

For more info contact:
Amitai at amitaiss@yahoo.com or 972-54-316-4117
Eyal at 972-50-4446007

Amitai Sandy
Publisher
Dimona comix group
www.dimonacomix.com




Posted by: Besoeker || 02/15/2006 18:16 || Comments || Link || E-Mail|| [6476 views] Top|| File under:
Afghanistan
Wanted: A Few Good Taliban Recruits
Taking a cue from the media-savvy Iraqi insurgency, the Taliban has produced its first fund-raising, recruiting and training VCD shot entirely in Afghanistan. Taliban sources say that over the next few months, Mullah Mohammed Omar's anti-U.S. movement hopes to distribute hundreds of thousands of copies of the hour long VCD throughout Afghanistan, Pakistan and the wealthiest of the gulf states. "We want to motivate people, make them emotional, so they'll join, contribute to and support our growing jihad against the United States and their puppets in Afghanistan," says Zabihullah, a senior Taliban official based along the Afghanistan-Pakistan border.

The VCD, titled "Lions of Islam"—a copy of which was obtained by NEWSWEEK—is thoroughly professional. Shots of silhouetted guerrillas armed with AK-47s and RPG launchers are accompanied by songs in Pashto. Groups of masked fighters in Afghan Army camouflage are shown taking target practice, firing mortars and antiaircraft missiles. Getting the VCDs to their intended audience will be difficult for the Taliban. Because they lack access to industrial VCD manufacturers, supporters currently have to reproduce the VCDs by copying them one by one in small Pakistani video stores. They then have to be smuggled back inside Afghanistan—often inside the jackets of popular Bollywood movies—where, according to one Quetta shop owner who peddles the VCDs, they are sold clandestinely, "just like pornography."
—Sami Yousafzai and Ron Moreau
Posted by: anonymous5089 || 02/15/2006 07:32 || Comments || Link || E-Mail|| [6460 views] Top|| File under:
Africa Horn
Resolve Darfur or face sanctions, says Straw
Jack Straw has threatened the Sudanese government and rebel forces with new UN sanctions unless they begin serious talks to end the Darfur crisis. The foreign secretary gave the warning when he met the two sides at drawn-out peace talks in Abuja, Nigeria. He said: "The international community is not going to allow those individuals who are responsible for gross human rights violations or blocking the peace process to escape the consequences of their actions."

The security council is considering sanctions against some members, and he said Britain was prepared to put more names forward.


Think the Sudanese care what Jack Straw says? Me neither.
Posted by: Steve White || 02/15/2006 00:00 || Comments || Link || E-Mail|| [6458 views] Top|| File under:
Food crisis looms in African Horn
International aid agencies are warning of a growing humanitarian crisis caused by the drought in the Horn of Africa. The UN estimates that over 17m people in Ethiopia, Somalia, Kenya, Eritrea, Tanzania and Burundi will require food assistance for the next six months.

The International Committee of the Red Thingy Cross (ICRTC) has begun emergency relief to 500,000 people in southern Somalia. It says the drought is making an already appalling humanitarian situation much worse there.

Somalia has had no functioning government forever 15 years - it is riven by civil conflict and has, the International Red Thingy Cross estimates, the highest number of weapons-wounded casualties in the whole of Africa.

Now drought has arrived to add to the suffering. The ICRTC believes it is the worst in a decade - grazing land and cereal production have been decimated, food and water shortages are acute. Pascal Hunt, the ICRTC's head of operations in Somalia, says the international community must act. "The consequences of the drought have to be addressed now and it needs an emergency response," said Mr Hunt.


Sure, Pascal, talk to your friends in Europe, they're always willing to help.

"In some places more than 80% of the cattle are going to die.

"Somalis were used to sell the cattle in order to get cereals, so in some places they don't have the means to buy the food and in some places there is simply no food any more."

The Red Thingy Cross says thousands of people are moving towards the Juba River in search of what little water is left. In the parched villages, children trying to collect water from wells have been attacked by wild animals also desperate with thirst.

The ICRTC has now launched an emergency relief operation in Somalia, delivering water and food and buying livestock for families who have lost their cattle. The hope is that the drought will end soon, but the latest forecast from the World Meteorological Organization suggests it will continue until April. If the rains fail again and there is no proper harvest this summer, aid agencies fear a humanitarian catastrophe across the Horn of Africa.
Posted by: Steve White || 02/15/2006 00:00 || Comments || Link || E-Mail|| [6459 views] Top|| File under:
Larger Darfur Force Needed, Bush, Annan Say
President Bush and U.N. Secretary General Kofi Annan agreed on the need for a bigger, more mobile peacekeeping force in Sudan's troubled Darfur region during a White House meeting yesterday, but Annan made no specific requests for U.S. military help.

Speaking to reporters after the Oval Office session, Annan said it is premature to ask for more than a general commitment from the United States until the United Nations determines what it needs for the planned peacekeeping force in Darfur. "Once we've defined the requirements, then we will approach the governments to see specifically what each of them will do in terms of troops, in terms of equipment," Annan said.


Send in the mighty Uruguayans!

Annan has said the African Union troops have been hamstrung by a lack of darned near everything air transport capabilities and modern communications as they have attempted to keep the peace in the region, which is the size of France.

The United States has sent a small contingent of military strategists to help plan the U.N. intervention in Darfur, a commitment that Annan did not press to expand during his meeting with Bush. "I'm very happen that we have agreed to work together on the Darfur issue," Annan said. "It is not going to be easy for the big and powerful countries with armies to delegate to Third World countries," Annan said. "They will have to play a part if we are going to stop the carnage that we see in Darfur."


I hear the Russians are available. As are the Chinese. Perhaps the Spanish? Maybe the Greeks?

Annan said that a peacekeeping force in Darfur needs modern communications and rapid air transport to intervene in time to stop violence -- all beyond the capabilities of African Union peacekeepers.


And lots of other countries that have refused to spend money to ensure their militaries can communicate and move rapidly.

Bush, speaking to reporters after the Oval Office meeting, pointed out that he recently met with Rebecca Garang, the widow of John Garang, the vice president of Sudan. Garang was killed in a helicopter crash last summer, not long after a peace accord marked the end to two decades of civil war in southern Sudan. "She and I had a long discussion not only about the Darfur region, but about implementing" the fragile peace accords, Bush said.
Posted by: Steve White || 02/15/2006 00:00 || Comments || Link || E-Mail|| [6459 views] Top|| File under:
Africa North
US objects to postponement of Egyptian polls
The United States on Tuesday objected to the move by Egyptian President, Hosni Mubarak, to postpone municipal elections for two years, and said it would raise the matter with Cairo. "As a matter of principle we do not favor postponing elections," State Department spoksman Sean McCormack said of the polls that were due to be held in Egypt by April. "It is something that we are going to be discussing with the Egyptian government," he told reporters. "I expect we'll do it through conversations here, probably as well as in Cairo."


Sure, bring it up, won't do much good ...

McCormack spoke two days after Egypt's consultative council, the upper house of parliament, approved Mubarak's proposal to delay local elections for two years and extend the mandate of the current municipal bodies. The measure, which has to go through the lower chamber dominated by the ruling National Democratic Party (NDP), drew fire from the Muslim Brotherhood, which had made spectacular gains in last year's parliamentary elections.


Which is why further elections are postponed, of course...

The Islamist group charged the move was aimed at stemming their rise and was part of Mubarak's strategy to prevent them from winning enough support to field a candidate in the next presidential poll.


So as to ensure that Hosni's boy becomes the next president.

Safwat el-Sherif, consultative council speaker and NDP secretary general, said the postponement was necessary to draft a new law governing municipal administration.


"Nope, nope, can't be done in less than two years, nope."
Posted by: Steve White || 02/15/2006 00:00 || Comments || Link || E-Mail|| [6459 views] Top|| File under:
Africa Subsaharan
Darfur refugee shocked by world's apathy
Edited for brevity.


A refugee from the troubled Darfur region of Sudan, who entered the United States illegally and spent five months in Pennsylvania jails, is free on bond in Pittsburgh now, seeking political asylum in hopes of bearing witness to the genocide at home. "I am a man without a country," said Hashim Adam Mersal, 25, flanked by two attorneys and his Pittsburgh sponsor in a Downtown law office on Monday. "I have witnessed so many atrocities. I cannot understand the silence of the world," he said through a interpreter. "They are wiping out my people and nobody seems interested."

Mr. Mersal entered the country last May through Dulles International Airport near Washington, D.C., using a phony diplomatic passport from Chad. For two months, he moved among Sudanese exile communities in Washington, New York and Indiana. On July 29, he was riding in a car with other young men from Sudan when Pennsylvania state troopers pulled them over on Interstate 80. According to his court-appointed lawyer, Bill Kaczynski, Mr. Mersal showed the police his passport and told them it was a fake. "He was very forthright and didn't try to hide anything," Mr. Kaczynski said.


More at link...
Posted by: Dar || 02/15/2006 06:30 || Comments || Link || E-Mail|| [6467 views] Top|| File under:
Arabia
Middle East: Boycott of Danish Goods "out of control"
The boycott of Danish products in Saudi Arabia, following the publication of a series of drawings featuring Prophet Mohammed was out of control, according to major food distributors and shopping mall owners. In the three weeks since the boycott started, the network of relations between importers, manufacturers and supermarkets has reached a complete standstill. Abdullah Saleh al Athim, the general director of al al Athim Trading Company, revealed that the boycott is no longer bound by personal decisions taken by certain companies. Officials at Danish food manufacturers have indicated their products have lost all their share of the market, which would have long-term damage to their companies.

A spokeswoman for Arla Foods indicated the Danish company had lost $20million US since consumers across the Middle East and North Africa have decided to shun its products, which represents between 8 and 10% of its annual revenue. She said the company had retained its 800 employees in Saudi Arabia despite the suspension of work. Talks were currently underway with headquarters to inform them of the losses incurred, totaling $1.8 million US a day. Al Athim indicated that his company had acted, on its own initiative, after the row over the Danish cartoons erupted, and stopped selling Danish products in 70 outlets and terminated new contracts made in conjunction with Saudi importers by recovering all the products stored in warehouses, worth in excess of 260 thousand USD. The total value of products that stopped or cancelled reached $21 million US OR 10% of gross sales.


I look forward to someday being able to boycott Soddy petroleum.
Posted by: Fred || 02/15/2006 00:00 || Comments || Link || E-Mail|| [6459 views] Top|| File under:
Britain
Jail Guards Battered By Muslim Boys
EXCLUSIVE 'Al-Qaeda' gang ambush Belmarsh staff

THREE prison officers were viciously attacked during a day of extreme violence led allegedly by al-Qaeda terror suspects in Belmarsh.

One guard was ambushed by three prisoners and battered with a pool cue and a sock filled with tins of tuna.

The incident sparked a riot at the jail's high security unit.

A source claimed the attack was led by a prominent member of the jail's Muslim Boys Gang, with alleged links to al-Qaeda.

The officer had serious head and upper body injuries and needed hospital treatment.

He is expected to be off work for a number of weeks.

Two other warders were beaten by inmates in the shower block and treatment room as the violence escalated.

The flare-up comes after the Mirror revealed Belmarsh is run by violent Islamic extremists who are said to be bullying inmates into joining al-Qaeda.

Our source claimed yesterday: "The officer is in a pretty bad way. He had some nasty cuts to his head and severe bruising.

"The prisoners involved have been threatening this for a while. It is the gang's way of trying to make out they run the prison.

"Things are getting pretty nasty. It's never been this bad before - for three officers to get attacked in one day is very bad. It's a real cause for concern."

The attack came a day after the governor sent a memo saying staff enjoyed a "cordial" relationship with inmates.

A total of five prisoners face disciplinary action over the incidents at the category A jail in South East London.

The source said that the ringleader and his No1 henchman had threatened officers in the past. He went on: "The first attack was premeditated.

"For prisoners to equip themselves with a sock stuffed with tins of tuna and a pool cue shows they meant business.

"It was a very nasty attack that has shocked even the most experienced staff.

"Two prisoners who have alleged links to al-Qaeda launched the attack with the weapons. A bystander then joined in for the hell of it.

"It was frenzied. The officer was hit with the sock and cracked his head on a door as he collapsed. Then they laid into him - he didn't stand a chance.

"All staff were dispatched to the incident and it ended up with 10 staff and 10 prisoners confronting each other.

"It was one versus one before the officer was rescued and things calmed down."

According to the source, dogs would normally have been sent in as a first line of response - but he says the governor ordered that they were not to be used.

The source said: "Officers weren't even allowed to restrain the prisoners to lead them to segregation - which meant they were able to walk unrestrained through the prison after beating up an officer.

"That really infuriated the officers, but the governor is worried about upsetting prisoners due to political correctness.

"The prisoners were lording it - and the other inmates were cheering them on."

In the second incident an officer was punched and kicked by an inmate in the shower block in an unprovoked attack.

The third assault happened in the treatment room where a warder was beaten after giving a prisoner his medication.

The flare-ups came after staff were ordered to crack down on gangs and bullying.

A Prison Service spokesman said: "Like all assaults on staff this is taken very seriously and an investigation will be held."
Posted by: tipper || 02/15/2006 09:21 || Comments || Link || E-Mail|| [6463 views] Top|| File under:
Caribbean-Latin America
Iranian official calls on Venezuela to join Iranian alliance
An Iranian official has said that his country might consider a proposal to move its nuclear enrichment activities to Russia, while playing down Tehran's resumption of small-scale uranium enrichment as simple lab research.

Iranian parliament speaker Gholam Ali Haddad Adel yesterday also called for Venezuela to join his country in forming an alliance to counter threats from the world's nuclear powers. He accused the US of attacking Iran's nuclear program in order to undermine Iran's independence.

Asked by reporters if Iran would accept Moscow's proposal to enrich uranium on Russian soil, Haddad Adel said: "If that means we are deprived from the peaceful use of nuclear energy, we could study the Russian proposal."

The plan is designed to allay fears about Iran using enrichment to build nuclear weapons. A top Iranian nuclear negotiator said yesterday in Tehran that Iran would resume negotiations with Moscow next week on the proposal after saying earlier it would indefinitely postpone them.

Haddad Adel, part delegation visiting Venezuela, thanked President Hugo Chavez's government for its "favourable position" toward Iran, especially its support on the International Atomic Energy Agency board earlier this month, when Venezuela voted against referring Iran to the UN Security Council.

Later in a speech to Venezuela's National Assembly, Haddad Adel denounced the US and other nuclear powers for possessing "thousands of nuclear warheads … (used for) threatening other non-nuclear countries".

"Mutual help is necessary in these circumstances," he said. "Iran and the Mideast and Venezuela and Latin America can act as two convergent axes to neutralise the plans of arrogant world (powers)."

Iran has maintained its nuclear program is designed solely to generate electricity. But the US and others say the program could be a cover for producing a nuclear bomb and have sought to restrict Iran's moves to enrich uranium.

Haddad Adel yesterday called US opposition to Iran's nuclear program "only a pretext".

Chavez's government, fiercely critical of Washington, has strengthened ties to Iran, now its closest ally in the Middle East – a relationship that US officials have called a matter of concern.

Haddad Adel said: "The people of Iran and Venezuela have common causes: the fight against imperialism and arrogance in the world, and that can be a very strong foundation for developing bilateral relations."
Posted by: Dan Darling || 02/15/2006 03:24 || Comments || Link || E-Mail|| [6465 views] Top|| File under:
Down Under
Aussie broadcaster to show some Abu Ghraib pics
Andy Sullivan must be very happy.
MORE photographs have been leaked of Iraqi citizens tortured by US soldiers at the notorious Abu Ghraib prison on the outskirts of Baghdad. Tonight the SBS Dateline program plans to broadcast about 60 previously unpublished photographs that the US Government has been fighting to keep secret in a court case with the American Civil Liberties Union. Some of the photos are similar to those published in 2004, others are different. They include photographs of six corpses, although the circumstances of their deaths are not clear. There are also pictures of what appear to be burns and wounds from shotgun pellets. The executive producer of Dateline, Mike Carey, said he was showing the pictures leaked to his program because it was important people understood what had happened at Abu Ghraib.


I think we all understand what happened.

Mr Carey said he could not explain why the photographs had not yet been published, as he thought it was likely that some journalists had them. "It think it's strange, maybe they think its more of the same."
Posted by: Steve White || 02/15/2006 00:00 || Comments || Link || E-Mail|| [6462 views] Top|| File under:
Europe
Editor unrepentant over cartoons
THE cultural editor of a Danish newspaper that started a global row over cartoons of the Prophet Mohammed today stood by his decision to publish the controversial caricatures, saying they were aimed at promoting debate. Flemming Rose, editor of Danish newspaper Jyllands-Posten, told a panel discussion at the Brookings Institution in Washington that his decision to commission the drawings was legitimate, in light of the self-censorship that prevailed in his country and elsewhere when it came to dealing with Islam. "There was a legitimate news story we had to cover and we chose to cover it in a not very ordinary way," he said, referring to the letter he sent in September to 40 cartoonists asking them to draw the prophet as they saw him. My intention was to have them appear under their own name and go against this tendency to self-censorship," Flemming said. "I did not ask them to make (the prophet) a laughing stock or to mock him or to make fun of him.


This is the big lie being pushed by Islamists who play the victim card "they deliberately set out to humiliate Muslims! burn the embassies! bring on the anti-blasphemy laws cos we're offended! - and it's worked.


"But because we do have a tradition of satire in Denmark, some of the cartoonists, in fact, did make satirical cartoons, but that is what we do with Jesus Christ and that is what we do with the royal family and with politicians," he said. "So in fact the cartoonists were just treating Islam and Muslims in the same way they would treat everybody else."


no, we're victims i tell ya, victims! Islamists don't want equal treatment they want you to live by their rules.


He acknowledged that his newspaper two years ago had declined to publish satirical cartoons depicting Jesus Christ, but said the current situation was not comparable, and noted that over the years Jyllands-Posten had printed cartoons deemed offensive by Christians, Jews and other religions. When asked whether he regretted his decision to publish the Mohammed cartoons, in light of the firestorm they unleashed in the Islamic world and threats against him, Flemming said it was like asking a rape victim whether she regretted wearing a short skirt.


Denmark has been raped and every lilly-livered publication that refused to print those cartoons in solidarity when the muslim world went nuts has been like the man who stood by and did nothing. I'm buying Danish cheese every day and I suggest you guys do too. Incidentally, Islamists believe that a woman who wears a short skirt is 50% to blame if she gets raped. I read that on Q&A section of the old Islamic Youth Movement website (Lakemba Leb group now disbanded - you know the Lakemba Lebs of the Cronulla race riots fame?).


"What I did did not transcend normal practice," he said.


It was reasonable, tasteful and not offensive. I fear we have lost the battle. Islam 1: West: 0. This wasn't about the West pushing Islam but about Islamists pushing the West to see if we would fight to defend our freedom of speech - a cherished right. Other Muslims read this as shame on us we are the weak horse, admire Islamists they are the strong horse. I fear our weak response will only encourage further attack. I used to think they were prepping the ground for a violent strike but they won't bother when this method works so much better. Qaida have evolved. They fight us using our own society against us. They don't need to fly planes into buildings now, when they can lobby congress/parliament, shut down media debate and wage law against us.
Posted by: Elmeth Hupereck9708 || 02/15/2006 20:06 || Comments || Link || E-Mail|| [6466 views] Top|| File under:
Cartoon crisis : Italian mosques sue italian newspapers
Note than in France the Cfcm (official "representative" council of "french" islam, set up notably by Sarkozy, and dominated by the MB and foreign gvts) is also suing newspapers, and that the islamoleftist "antiracist" org Mrap (marxists who want hallal meals for french schools and a "blasphemy law") is suing France-soir.


Italian mosques will sue media outlets that have displayed cartoons depicting the Prophet Mohammed after the Italian Union of Islamic Communities (UCOII) launched the proposal on Tuesday. The mosques will take to court Italy's largest circulation paper Corriere della Sera, Turin-daily La Stampa, as well as Milanese-daily Libero and La Padania, the newspaper of anti-immigration Northern League party, UCOII members told Adnkronos International (AKI). The television programmes 'Otto e mezzo' broadcast on the private La 7 channel and 'Controcorrente' shown on Sky's Tg 24 newscast are also being sued.

The list was drafted during a meeting called by UCOII in Milan on Sunday to discuss measures to protest against the publication of the cartoons. The Islamic Anti Defamation League (IADL), which is in charge of judicial issues concerning Muslims in Italy, will manage the lawsuits. A toll free number (800115711) has also been set up so that members of the community can seek legal help to sue the papers.

"Non-Muslims who feel offended by this episode can also file lawsuits and we will help them," said IADL in a statement. "We will ask for six-figure compensations to donate to organisations helping people in need, such as Unicef and Islamic Relief."

On Friday, 24 October, mosques throughout the country will raise funds for the initiative.

At the meeting on Sunday UCOII called on mosques to help it defuse a row over cartoons depicting the Prophet Mohammed and vowed to promote initiatives honouring the Prophet. However, it also suggested suing Italian media outlets that published the controversial cartoons.
(Ham/Aki)
Posted by: anonymous5089 || 02/15/2006 07:40 || Comments || Link || E-Mail|| [6459 views] Top|| File under:
Italian minister puts Mohammad cartoon on T-shirts
By Crispian Balmer

ROME (Reuters) - Italy's Reform Minister Roberto Calderoli has had T-shirts made emblazoned with cartoons of the Prophet Mohammad in a move that could embarrass Prime Minister Silvio Berlusconi's government.

Calderoli, a member of the anti-immigrant Northern League party, told Ansa news agency on Tuesday that the West had to stand up against Islamist extremists and offered to hand out T-shirts to anyone who wanted them.

"I have had T-shirts made with the cartoons that have upset Islam and I will start wearing them today," Ansa quoted Calderoli as saying.

He said the T-shirts were not meant to be a provocation but added that he saw no point trying to appease extremists.

"We have to put an end to this story that we can talk to these people. They only want to humiliate people. Full stop. And what are we becoming? The civilization of melted butter?" Calderoli said.

The publication of the cartoons in some European newspapers, including one showing an image of the prophet with a bomb for a turban, have provoked widespread anger in the Muslim world.

Many Muslims believe it is blasphemous to depict the Prophet and there have been a number of violent protests in the Middle East and Asia.

The Northern League, which is gearing up for an April general election, has leapt on the controversy to promote its own far-right political agenda.

RELIGIOUS WAR

The League has long led the charge against illegal immigration and its leaders say the cartoon violence shows the dangers of allowing Muslim immigrants to settle in Italy.

"This is only the tip of the iceberg of the religious war Islamist extremists have declared on us," Calderoli told reporters earlier this month.

The Italian press reported that Berlusconi last week urged Calderoli to take a more moderate stance over the issue, but the minister said on Tuesday he had no intention of keeping quiet.

"As for Berlusconi, seeing as he has compared himself to Jesus Christ, I would call on him to follow (Christ's) example and think about evangelizing Christian values and not be evangelized by Islam," Calderoli was quoted as saying.

Berlusconi caused a storm at the weekend when he said: "I am the Jesus Christ of politics...I sacrifice myself for everyone."

Maintaining a steady stream of anti-foreigner invective, Calderoli earlier this month dismissed a Palestinian journalist on a television chat show, as: "that suntanned lady." He also said he was delighted newcomers to Italy would not benefit from a government scheme to encourage people to have more children.

"I am proud of the fact that the baby bonus will only go to Italian citizens. I say to all those Ali Babas that either Allah or their governments will have to think of them."

The League's anti-immigrant stance has found a sympathetic audience in the wealthy north of Italy, where many third world immigrants have settled in recent years.

League politicians say the immigrants are responsible for growing crime rates and are also challenging Italians for jobs.

Latest opinion polls say the League will get up to six percent of the vote in the April election against just 3.9 percent in the 2001 ballot. However, it is not clear what part the anti-immigrant rhetoric has played in this increase.
Posted by: anonymous5089 || 02/15/2006 07:25 || Comments || Link || E-Mail|| [6466 views] Top|| File under:
Scheuer sez rendition began under Clinton administration
The CIA's controversial "rendition" program to have terror suspects captured and questioned on foreign soil was launched under US president Bill Clinton, a former US counterterrorism agent told a German newspaper.

Michael Scheuer, a 22-year veteran of the CIA who resigned from the agency in 2004, told Thursday's issue of the newsweekly Die Zeit that the US administration had been looking in the mid-1990s for a way to combat the terrorist threat and circumvent the cumbersome US legal system.

"President Clinton, his national security advisor Sandy Berger and his terrorism advisor Richard Clark ordered the CIA in the autumn of 1995 to destroy Al-Qaeda," Scheuer said, in comments published in German.

"We asked the president what we should do with the people we capture. Clinton said 'That's up to you'."

Scheuer, who headed the CIA unit that tracked Al-Qaeda leader Osama bin Laden from 1996 to 1999, said that he developed and led the "renditions" program, which he said included moving prisoners without due legal process to countries without strict human rights protections.

"In Cairo, people are not treated like they are in Milwaukee. The Clinton administration asked us if we believed that the prisoners were being treated in accordance with local law. And we answered, yes, we're fairly sure."

At the time, he said, the CIA did not arrest or imprison anyone itself.

"That was done by the local police or secret services," he said, adding that the prisoners were never taken to US soil. "President Clinton did not want that."

He said the program changed under Clinton's successor, President George W. Bush, after the attacks of September 11, 2001.

"We started putting people in our own institutions -- in Afghanistan, Iraq and Guantanamo. The Bush administration wanted to capture people itself but made the same mistake as the Clinton administration by not treating these people as prisoners of war."

He accused Europeans of being hypocritical in criticizing the US administration for its anti-terror tactics while benefiting from them.

"All the information we received from interrogations and documents, everything that had to do with Spain, Italy, Germany, France, England was passed on," he said.

US Secretary of State Condoleezza Rice defended renditions on a trip to Europe this month as a "vital tool" for fighting international terrorism but insisted that Washington does not condone torture.
Posted by: Dan Darling || 02/15/2006 03:10 || Comments || Link || E-Mail|| [6459 views] Top|| File under:
NATO members cut defense spending post-9/11
America's major NATO allies have cut military manpower and defense funds as a share of their economies since the September 11 attacks, in sharp contrast with the United States, which embarked on deficit spending to boost arms outlays to fight global terrorists.

The downward trend is raising alarms inside the Pentagon, which needs the allies' help to battle al Qaeda and other militants in Afghanistan, Iraq and other trouble spots.

A comparison of force structures in 2001 and 2005 showed countries such as Britain, Canada, France, Italy, Poland, Spain and Germany cut their active-duty forces, according to statistics compiled by the London-based International Institute for Strategic Studies. At the same time, the United States increased its ranks from 1.37 million to 1.42 million.

More telling is the share of each countries' gross domestic product (GDP) that is devoted to defense expenditures. The U.S. share has gone from 3 percent to 3.7 percent since September 11, 2001, while other NATO nations collectively have dipped from 2.02 percent to 1.8 percent, according to the Pentagon. Twelve years ago, NATO, excluding the United States, devoted 2.5 percent of GDP to defense.

Defense Secretary Donald H. Rumsfeld, who once referred to France and Germany as "old Europe" during their vocal opposition to the war that ousted Iraqi dictator Saddam Hussein, has stepped into the dangerous arena of criticizing Western allies before. But this time, he is doing it diplomatically as he tries to explain the dangers of declining defense budgets in the age of global terror, which has struck NATO countries Turkey, Great Britain and Spain, as well as the United States.

At last week's NATO defense ministers' conference in Munich, Mr. Rumsfeld gently prodded his colleagues to rethink defense spending after he detailed the job ahead.

"This commitment cannot be done on the cheap," he said. "It's always easier for all of us to use our scarce tax dollars to meet some of the desires and appetites we have at home. But unless we invest in defense and security, the reality is that our homelands can be at risk."

The lack of NATO spending can show up in war. The alliance's 1998 air assault on Serbia was carried out by American warplanes in virtually all strike missions. Other countries had not invested money in the smart munitions needed to hit targets in Belgrade and on the battlefield.

Defense officials say European countries are short on capabilities for unmanned spy planes, cargo airlift, countermine technology and precision-guided weapons. All these shortfalls can affect U.S. troops relying on NATO forces to complement operations overseas in places such as the Balkans, Afghanistan and Iraq.

Retired Army Gen. George Joulwan, NATO's supreme commander in the mid-1990s, said Europe has to be convinced that the war on terror involves a commitment to global operations.

"This is just not the United States in the fight but civilization as they know it," Gen. Joulwan said. "You've go to get them educated to a degree that they understand this is a global war and give them a voice in the process. The initiatives agreed to in Prague in 2002 by all the heads of state need to be fulfilled."

It was in Prague that Europe, prodded by President Bush, agreed to improve defense spending. But the goals remain unmet today, defense officials say.

NATO is taking a historic step later this year when it moves far outside its treaty area and takes command of coalition forces in Afghanistan in the fight against Taliban and al Qaeda.

British Defense Minister John Reid sees NATO at a testing point.

"If we're going to make sure that NATO is a true force in the world, then we Europeans have to step up to the mark and make sure that we are contributing not only towards the discussions in NATO, which are very important, but also the resources, the types of troops that are necessary for today's world," Mr. Reid said.
Posted by: Dan Darling || 02/15/2006 03:03 || Comments || Link || E-Mail|| [6463 views] Top|| File under:
Great White North
Harper outlines terms for Palestinian aid
Ottawa — Future Canadian aid to the Palestinian government will depend on its support for three key benchmarks, says Prime Minister Stephen Harper. "Future assistance to any new Palestinian government will be reviewed against that government's commitment to the principles of non-violence, recognition of Israel and acceptance of previous agreements and obligations," Mr. Harper said in a statement released after the phone call.

Unless the conditions are met, Canada could cut off assistance to the Palestinian government, a Harper spokesman signalled. "That is a possibility," said William Stairs. "The prime minister said that providing assistance to a Palestinian government that doesn't commit to those principles . . . would be difficult."

"Any government that sits in the Palestinian Authority cannot have as one of its goals violence and the destruction of Israel."

Mr. Stairs couldn't say whether Mr. Abbas agreed with Mr. Harper's stand, and said he wasn't aware of any other issues of importance discussed by the two leaders. Mr. Abbas called Tuesday to congratulate Mr. Harper on his Jan. 23 election victory.

In his written statement, Mr. Harper commended Mr. Abbas for "his leadership and commitment to the peace process in the Middle East." "During this interim period, President Abbas has Canada's full support," added Mr. Harper, "although our government will continue to review the situation on an ongoing basis.
Posted by: Steve White || 02/15/2006 00:00 || Comments || Link || E-Mail|| [6458 views] Top|| File under:
Home Front: Politix
Congressional probe of NSA spying in doubt
Congress appeared ready to launch an investigation into the Bush administration's warrantless domestic surveillance program last week, but an all-out White House lobbying campaign has dramatically slowed the effort and may kill it, key Republican and Democratic sources said yesterday.

The Senate intelligence committee is scheduled to vote tomorrow on a Democratic-sponsored motion to start an inquiry into the recently revealed program in which the National Security Agency eavesdrops on an undisclosed number of phone calls and e-mails involving U.S. residents without obtaining warrants from a secret court. Two committee Democrats said the panel -- made up of eight Republicans and seven Democrats -- was clearly leaning in favor of the motion last week but now is closely divided and possibly inclined against it.

They attributed the shift to last week's closed briefings given by top administration officials to the full House and Senate intelligence committees, and to private appeals to wavering GOP senators by officials, including Vice President Cheney. "It's been a full-court press," said a top Senate Republican aide who asked to speak only on background -- as did several others for this story -- because of the classified nature of the intelligence committees' work.

Lawmakers cite senators such as Olympia J. Snowe (R-Maine) to illustrate the administration's success in cooling congressional zeal for an investigation. On Dec. 20, she was among two Republicans and two Democrats who signed a letter expressing "our profound concern about recent revelations that the United States Government may have engaged in domestic electronic surveillance without appropriate legal authority." The letter urged the Senate's intelligence and judiciary committees to "jointly undertake an inquiry into the facts and law surrounding these allegations."

In an interview yesterday, Snowe said, "I'm not sure it's going to be essential or necessary" to conduct an inquiry "if we can address the legislative standpoint" that would provide oversight of the surveillance program. "We're learning a lot and we're going to learn more," she said.

She cited last week's briefings before the full House and Senate intelligence committees by Attorney General Alberto R. Gonzales and former NSA director Michael V. Hayden.

"The administration has obviously gotten the message that they need to be more forthcoming," Snowe said.

Before the New York Times disclosed the NSA program in mid-December, administration briefings regarding it were highly secret and limited to eight lawmakers: the top Republican and Democratic leader of the House and Senate, respectively, and the top Republican and Democrat on the House and Senate intelligence committees.

The White House characterized last week's closed-door briefings to the full committees as a significant concession and a sign of the administration's respect for Congress and its oversight responsibilities. Many Democrats dismissed the briefings as virtually useless, but senators said yesterday they appear to have played a big role in slowing momentum for an inquiry.

John D. Rockefeller IV (D-W.Va.), the Senate intelligence committee's vice chairman, has drafted a motion calling for a wide-ranging inquiry into the surveillance program, according to congressional sources who have seen it. Rockefeller declined to be interviewed yesterday.

Sources close to Rockefeller say he is frustrated by what he sees as heavy-handed White House efforts to dissuade Republicans from supporting his measure. They noted that Cheney conducted a Republicans-only meeting on intelligence matters in the Capitol yesterday.

Senate intelligence committee member Mike DeWine (R-Ohio) said in an interview that he supports the NSA program and would oppose a congressional investigation. He said he is drafting legislation that would "specifically authorize this program" by excluding it from the 1978 Foreign Intelligence Surveillance Act, which established a secret court to consider government requests for wiretap warrants in anti-terrorist investigations.

The administration would be required to brief regularly a small, bipartisan panel drawn from the House and Senate intelligence committees, DeWine said, and the surveillance program would require congressional reauthorization after five years to remain in place.

Snowe said she is inclined to support DeWine's plan. Sen. Chuck Hagel (R-Neb.), who also signed the Dec. 20 letter seeking an inquiry, said yesterday that the FISA law should be amended to include the NSA program and to provide for congressional oversight.

As for Rockefeller's bid, Hagel said: "If some kind of inquiry would be beneficial to getting a resolution to this issue, then sure, we should look at it. But if the inquiry is just some kind of a punitive inquiry that really is not focused on finding a way out of this, then I'm not so sure that I would support that."
Posted by: Dan Darling || 02/15/2006 03:33 || Comments || Link || E-Mail|| [6461 views] Top|| File under:
India-Pakistan
Pakistan's Baluch insurgency
The usual explanation for Pakistan's failure to go all-out against al Qaeda and Taliban forces along the Afghan frontier is that Gen. Pervez Musharraf's armed forces and intelligence services are riddled with Islamic extremists. But there is also another, equally disturbing, reason. Musharraf has increasingly been forced to divert ground forces and U.S.-supplied air power from the Afghan front and from Kashmir earthquake relief efforts to combat a bitter, little-noticed insurgency in his strategic southern coastal province of Baluchistan.

Musharraf's "other war" against the Baluch, an ethnic minority of 4.5 million, has become increasingly bloody in recent weeks. According to U.S. intelligence sources, six Pakistani army brigades, plus paramilitary forces totaling some 25,000 men, are battling Baluch Liberation Army guerrillas in the Kohlu mountains and surrounding areas. The independent Pakistan Human Rights Commission has reported "indiscriminate bombing and strafing" by 20 U.S.-supplied Cobra helicopter gunships and four squadrons of fighter planes, including U.S.-supplied F-16 fighter jets, resulting in 215 civilian dead and hundreds more wounded, many of them women and children.


Visiting U.S. Undersecretary of State Nicholas Burns told human rights commission leaders recently that the Baluch conflict is an "internal matter" for Pakistan to resolve and that the United States has not raised the issue with Musharraf. This policy should be reversed, not only to stop the carnage but also because the United States has a major strategic stake in a peaceful accommodation between Islamabad and Baluch leaders. The administration should call on Musharraf to start negotiations immediately, and President Bush should keep up the pressure when he visits Islamabad in March.

Multiethnic Pakistan, dominated by the Punjabis, who control the army, is likely to become increasingly ungovernable in the absence of a political settlement with the Baluch. A continued military confrontation in Baluchistan could well intensify long-festering ethnic unrest in neighboring Sind and embolden various anti-Musharraf forces throughout Pakistan. Musharraf's ability to put adequate military resources into the fight against al Qaeda and the Taliban, already limited, would be further reduced, undermining U.S. efforts to stabilize Afghanistan.

The strategic importance of Baluchistan has grown since China started building a port for Pakistan at the Baluch port of Gwadar, close to the Strait of Hormuz, with a projected 27 berths, enough for a major Pakistani naval base that could be used by Beijing. The Baluch ancestral homeland stretches west beyond Gwadar into adjacent Baluch-majority areas of eastern Iran, where there is a nascent Baluch rebellion against President Mahmoud Ahmadinejad.

Iran fears Baluch nationalism, but India is more ambivalent. New Delhi wants a stable Pakistan that will negotiate a peace settlement on Kashmir. At the same time, many Indian commentators appear happy to see Musharraf bogged down in Baluchistan and hope that the Baluch crisis will force him to ratchet down Pakistani support for Kashmiri Islamic extremist insurgents.

Musharraf has presented no evidence to back up his accusations that India is aiding the Baluch insurgents. But New Delhi did say on Dec. 27 that it is "watching with concern the spiraling military violence in Baluchistan" and called for political dialogue. Both Baluch and Sindhi leaders have often said that they would welcome Indian intervention to liberate them from Islamabad.

At present, most Baluch leaders do not call for independence. They are ready to settle for the provincial autonomy envisaged in the 1973 Pakistani constitution, which successive military regimes, including the present one, have nullified. What the Baluch, Sindhis and a third, more assimilated ethnic minority, the Pushtuns, want above all is an end to blatant economic discrimination by the dominant Punjabis. Most of Pakistan's natural resources are in Baluchistan, including natural gas, uranium, copper and potentially rich oil reserves, both onshore and offshore. Although 36 percent of the gas produced in Pakistan comes from the province, Baluchistan consumes only a fraction of its production because it is the most impoverished area of Pakistan. For decades, Punjabi-dominated central governments have denied Baluchistan a fair share of development funds and paid only 12 percent of the royalties due to the province for the gas produced there.

The Baluch were forcibly incorporated into Pakistan when it was created in 1947 and have subsequently staged two short-lived rebellions, in 1958 and 1962, as well as a protracted struggle from 1973 to 1977 that involved some 80,000 Pakistani troops and 55,000 Baluch tribesmen.

The big difference between earlier phases of the Baluch struggle and the present one is that Islamabad is no longer able to play off feuding tribes against each other and faces a unified nationalist movement. Another important difference is that the Baluch have a better-armed, more disciplined fighting force. Baluch leaders say that rich compatriots in the Persian Gulf are providing the money needed to buy weapons in the flourishing black market.

It is clear that a continuing Baluch insurgency would pose a major threat to the Musharraf regime and to U.S. interests in Pakistan. Future military and economic aid to Islamabad should clearly be withheld until Musharraf stops his military repression in Baluchistan and enters into serious negotiations with Baluch leaders. Once the present crisis is defused, the United States should launch a sustained effort to promote a process of democratization in Pakistan that gives long-overdue recognition to its multiethnic character.
Posted by: Dan Darling || 02/15/2006 03:01 || Comments || Link || E-Mail|| [6459 views] Top|| File under:
International-UN-NGOs
Cartoons crisis : tunisian sez what we need is worlwide limits on freedom of expression
Tunis, 14 Feb. (AKI) - In order to repair the rift between sections of the West and the Muslim world caused by the series of satirical Danish-originated cartoons depicting the Prophet Mohammed - which have been republished in over a dozen newspapers around the globe - regional political organisations need to act fast, Mongi Bousnina, director general of the Arab Organisation for Education, Culture and Science and former Tunisian culture minister Mongi Bousnina told Adnkronos International (AKI).

Bousina said organisations such as the European Union, the Arab League and the Organisation of the Islamic Conference (OIC) must swiftly reach agreement on an "an honourable compromise" for both sides, to prevent any further escalation of the violent protests and consumer boycotts of Scandinavian goods in several Middle Eastern countries caused by Muslim outrage over the cartoons first published by Danish daily Jyllands-Posten last year.

"In the medium term, the most important thing to do is to develop a set of rules for the international community that put religions above politics and gives them special protection from the excesses of freedom of expression," argued Bousnina.

Last week, the OIC called for the insertion of language requiring the UN's new Human Rights Council to "prevent instances of intolerance, discrimination, incitement of hatred and violence," arising from "any actions against religions, Prophets and beliefs." The move is a direct result of the dispute over the Jyllands-Posten's caricatures of Mohammed, of whom the Islamic teachings explicitly forbid images.

According to Bousnina, in Tunisia's view, freedom of expression must stop where other human rights begin, such as the right to religious belief and practice. All this must go hand in hand with increased forums for dialogue between cultures, peoples, civilisations and religions, he argued.

"The first thing that we need to remember is that the entire Muslim world has considered these cartoons offensive and unacceptable, as they concern the venerated Prophet Mohammed." We strongly defend our beliefs, just as we defend freedom of expression and dialogue between civilisations and religions," he said.

"We are convinced that the Prophet of this religion [Islam], who has over the course of more than 14 centuries, spread the values of tolerance, fraternity, justice and solidarity among peoples, may not be portrayed in this way and his image may not be associated with terrorism," Bousnina emphasised.

"In our view, this populist simplification represents a major threat to the future of relations between the Arab world and Western nations, and forms further proof of the absolute need to pursue dialogue... and to oppose the intellectual illiteracy present in some quarters," he continued.

Such "erroneous", "simplistic" and "irresponsible" acts as the Danish-originated cartoons are likely to exacerabate terrorism and violence and militate against mutual understanding between civilisations and religions, and set this back centuries. Bousina contended. "But despite this, the great majority of Arabs and Muslims remain committed to the fight against terrorism and to constructive dialogue in a spirit of equality and mutual respect," he concluded.

Every society views some things as sacred and does not accept their profaning, Habib Boularas, a former Tunisian foreign minister and minister of culture, told AKI. "In Europe, examples of such things are the Holocaust and Jesus Christ," he said.

On the question of whether the recent publication of the Danish-originated cartoons, one of which portrays Mohammed as a terrorist, or the retaliatory Holocaust competition reportedly planned by an Iranian daily should be upheld as freedom of expression, he said only: "Freedom of speech must mean that in all areas."

Mongia Souyahi, a lecturer in Koranic studies at one of Tunisia's oldest religious universities, the Azzitounna, located in the Tunisian capital, Tunis, told AKI that the current standoff between Muslims and the West is "very dangerous for the whole world".

"Artists are free to express what does not insult the beliefs of any religion. While she confirmed that images of the Prophet are blasphemous, according to the Koran, she deplored the violent Muslim reaction to the cartoons (embassies torched, and 14 people killed in protests in Afghanistan, Somalia, Lebanon and Pakistan) as barbaric excess. Muslims must not be violent, that is not Islam - Mohammed was not a fanatic, she said. "Rage is not civilised - there are other avenues, such as dialogue, to address a problem. .

"The Western world does not believe the Prophet Mohammed was a prophet, and Arabs are not respected in some parts of it," she noted. The anti-cartoon protests have been an excuse for Muslims to vent their anger over the American occupation of Iraq, the suffering of the Palestinian people, the indefinite detention without trial of Muslims in the US military prison at Guantanamo Bay, Cuba, she added.

Western leaders and opinon-maker must change their view of Muslims, and respect moderate Muslims' religious beliefs, she argued, saying: "Especially in this inter-connected world, we must respect each other." Just as important, she argues is to treat people equally, and address the issues of of poverty and colonisation.

Asked how important a cessation of Muslim-Western hostilities would be during the 2006 Winter Olympics - currently taking place in the northern Italian city of Turin - at this difficult moment in Muslim-Western relations, Souyahi said: "It would be a great sin now and in the future to disrupt such an event, which like cultural events, brings peoples closer together. People taking part in these events should never be terrorised. All intelligent people want peace," she emphasised.
Posted by: anonymous5089 || 02/15/2006 07:26 || Comments || Link || E-Mail|| [6465 views] Top|| File under:
Weekly Piracy Report 7-13 February 2006
Suspicious crafts

February 08 2006 at 0450 UTC in position 15:21.7N - 052:34.1E, Gulf of Aden. Several high speedboats approached a RO RO ferry underway at forward and stern. Boats came within 400m at stern. Several persons in each boat had what appeared to be weapons. Master increased speed and after 10 minutes boats sped off in a southerly direction.

Recently reported incidents

February 07 2006 at 0120 LT in position 01:15N - 104:07E, Singapore Straits. An unlit speedboat approached a chemical tanker underway at port bow. Master altered course and took evasive manoeuvres. However another speedboat with three persons came close to stern and tried to board. Crew took anti piracy measures and boarding was averted. It seems the boat at port bow was meant to create a diversion.
Posted by: Pappy || 02/15/2006 00:17 || Comments || Link || E-Mail|| [6457 views] Top|| File under:
Al Gore Event Funded by Bin Laden's Family
The Saudi Arabia seminar that was addressed by former Vice President Al Gore over the weekend in a speech that criticized the U.S. for being too tough on Arabs was sponsored, in part, by Osama bin Laden's family.


This doesn't surprise me a bit, though it saddens me greatly ...

On Saturday, the state-run Saudi news outlet Arab News reported that the Jeddah Economic Forum, where Gore spoke, was funded by "Saudi Arabian Airlines, the Saudi Binladin Group, Gulf One Investment Bank, Saudi Basic Industries Corp." and an array of other big companies with ties to the Middle East.


As well they should, since they're in the Middle East.

The Saudi BinLadin Group - which is Saudi Arabia's largest construction company - is run by Osama bin Laden's brothers and cousins. Jeddah, the site of the forum attended by Gore, is Osama bin Laden's hometown. Although family members claim they've disowned bin Laden, his mother told reporters after the 9/11 attacks that she received advanced warning from him that something big was about to happen. A wealthy bin Laden niece also reportedly abandoned her lower Manhattan apartment three weeks before the 9/11 attacks.

The BinLadin Group's longtime involvement in the Jeddah forum has been widely reported in the Mideast and European press. In January 2002, ex-President Clinton addressed the JEF, which paid him $267,000 for his speech. According to London's Financial Times: "The conference was dominated by the Saudis' desire to overcome the pressures of September 11 and strengthen U.S.-Saudi ties . . . The BinLadin Group, one of the forum's backers, has been battered by its association with Osama." Other JEF speakers that year included President Bush's younger brother, Neil. It's not known whether - or how much - Mr. Gore was paid for his speech.


Does it matter how much? And Emily, can I rent your plane? I have a banner I want to tow as well ...
Posted by: Steve White || 02/15/2006 00:00 || Comments || Link || E-Mail|| [6459 views] Top|| File under:
Hillary gains international endorsement at Jeddah conclave
I have changed my mind. Now I want the *director's cut* of the DVD box set from the 2006 Jeddah Economic Forum. It's one for the ages.

JEDDAH, Saudi Arabia -- Former German Chancellor Gerhard Schroeder, a fierce critic of the Bush administration, said Saturday that he's pulling for U.S. Sen. Hillary Rodham Clinton to win the White House. "I'd be very pleased if Hillary Clinton would become the next American president," Schroeder said to applause from a largely Saudi audience at the Jeddah Economic Forum, which opened here Saturday. "But don't quote me too loud. I hope I'm not harming her by saying that."

I'm renting a plane to pull that quote on a banner along every beach in the US...

Schroeder made the statement during a discussion of global women leaders at a gender-segregated theater where a plastic barrier separated women from men.

Way to go to stand up for wimmin's rights, Gerhard.



Posted by: Nimble Spemble || 02/15/2006 00:00 || Comments || Link || E-Mail|| [6464 views] Top|| File under:
Iraq
Searching Saddam's Hard Drives
February 15, 2006: One of the biggest uncovered stories of the war on terror, is the mountain of internal memos from Saddam Hussein?s regime. Not just the two million documents (some of which have already hit the media), but a large number of computer hard drives as well. This has been probably one of the most ignored aspects of the war in Iraq, with only some 50,000 documents translated (less than three percent of the total) out of this mountain of data.

Documents have many advantages in intelligence. One of the most important is as a way to double-check the information what comes from interrogations (prisoners have been known to try to mislead their captors – during the Vietnam War, at least one American POW named a Disney character as a superior officer). These documents can also provide intelligence on their own. Saddam's intelligence agency was, in many was, a lot like the KGB in having voluminous archives, and some of the documents released have been explosive. One, recovered by a reporter with the Toronto Star in April 2003, discussed bringing an envoy from Osama bin Laden to discuss the future of the relationship between al Qaeda and Saddam's regime. Other documents have revealed the extent to which Saddam's regime trained terrorists.

There is a new push to get more of these documents out. The chairman of the House Select Committee on Intelligence has requested forty of these documents. Some of the titles indicate that there could be explosive revelations in store. One such title indicated an al Qaeda presence in Salman Pak, a terrorist training camp which trained terrorists in hijacking airliners. Defectors reported that the method of operation used involves knives and bare hands, the same method used in the September 11, 2001, attacks. Other documents in the list include communications with the embassy in Malaysia, where an al-Qaeda summit occurred in January, 2000. The Iraqi connection is centered around Ahmed Hikmat Shakir, who escorted at least one of the 9/11 hijackers through Malaysian customs when he worked as a greeter – a job he got through the Iraqi embassy.

These documents have another advantage – they will be words from the regime itself, and will be harder to mischaracterize as fabricated intelligence. These will also leave a number of media outlets, activists, and politicians in a real bind – as other documents may point toward Saddam's weapons of mass destruction (at least document title suggests that Saddam's regime carried out deception operation regarding the WMD programs), and others may provide details into the setup of the insurgency. The truth is out there – in millions of documents and on hard drives. It just has to be accessed, translated, and released.
Posted by: || 02/15/2006 10:04 || Comments || Link || E-Mail|| [6466 views] Top|| File under:
Second Saddam General Says WMDs Taken To Syria
A former general and friend of Saddam Hussein who defected but maintains close contact with Iraq claims the regime supported al-Qaida with intelligence, finances and munitions and believes weapons of mass destruction are hidden in Syria.

Ali Ibrahim al-Tikriti, southern regional commander for Saddam Hussein's Fedayeen militia in the late 1980s, spoke with Ryan Mauro of WorldThreats.com.

Known as the "Butcher of Basra," al-Tikriti commanded units that dealt with chemical and biological weapons. He defected shortly before the Gulf War in 1991.

Last month, Saddam Hussein's No. 2 Air Force officer, Georges Sada, told the New York Sun Iraq's weapons of mass destruction were moved to Syria six weeks before the war started. Sada claimed two Iraqi Airways Boeing jets converted to cargo planes moved the weapons in a total of 56 flights. They attracted little attention, he said, because they were thought to be civilian flights providing relief from Iraq to Syria, which had suffered a flood after a dam collapse in 2002.

Discussing Saddam's support of terrorism, al-Tikriti said the dictator's regime sponsored Palestinian groups with logistical and material support.

For a time, support for al-Qaida was limited, the former general said, mainly because al-Qaida's aim was to create an Islamic empire while Saddam wanted a secular Arab nationalist empire.

"They only really came to terms in the mid '90s due to the fact that both knew they shared the same short-term enemy," the general said. "Once they came to terms on this, Saddam provided al-Qaida with intelligence support and whatever money or munitions they could provide."

Al-Tikriti said Saddam "had very long-standing contacts in the black market as well as with Moscow and would provide whatever munitions he could through these contacts."

The secular Baathists and radical Islamists certainly are able to put aside their differences to cooperate against the U.S., he insisted.

"If you look in Iraq today, you are witnessing Arab nationalist terrorist organizations and Islamist terrorist organizations working together to fight the United States."

Al-Tikriti dismissed the commonly heard claim that the U.S. helped bring Saddam to power, calling it "absolutely ludicrous."

The Baathist revolution, he said, was backed by the Soviet Union because of the shared socialist ideology.

"I was there helping with the revolution and worked on two occasions with Soviet KGB officials to help train us, much like the United States did with the Taliban during the Soviet campaign in Afghanistan," he said. "The United States never directly gave us any WMDs but rather ingredients. They were not mixed and these 'ingredients' could have been easily used for commercial use but were rather used to build low life chemical weapons."

Al-Tikriti says he knows Saddam's weapons are in Syria because of contingency plans established as far back as the late 1980s, in the event either Damascus or Baghdad were taken over.

"Not to mention, I have discussed this in-depth with various contacts of mine who have confirmed what I already knew," he said.

Saddam, after lying for so many years, knew the U.S. eventually would come for the weapons, he said, and wanted to maintain legitimacy with pan-Arab nationalists.

Also, he had "wanted since he took power to embarrass the West, and this was the perfect opportunity to do so," al-Tikriti said.

"After Saddam denied he had such weapons, why would he use them or leave them readily available to be found?" he said. "That would only legitimize President Bush, who he has a personal grudge against."

What we are witnessing now, he said, "is many who opposed the war to begin with are rallying around Saddam saying we overthrew a sovereign leader based on a lie about WMD. This is exactly what Saddam wanted and predicted."

Al-Tikriti said he turned against the Baath Party after his wife stood up to him and questioned his brutal tactics.

"This really made me think, because no one has ever even considered to question the tactics of myself or any others and lived to tell about it," he said. "This courageous move made me think deep and hard."

Al-Tikriti said he still maintains good sources inside and outside of Iraq.

"Some of Saddam's key scientists are personal friends of mine, as well as other key leaders in the former Iraqi military," he said. "I have helped draw information since my defecting to the United States government voluntarily and with the permission of these contacts. The only difference between many of them and I, is that I had the opportunity to defect and they didn't."
Posted by: Anonymoose || 02/15/2006 08:49 || Comments || Link || E-Mail|| [6459 views] Top|| File under:
Radicalization fears over Abu Ghraib
American commanders in Iraq are expressing grave concerns that Abu Ghraib prison has become a breeding ground for extremist leaders and a school for terrorist foot soldiers, as the time in confinement allows detainees to forge relationships and exchange lessons of combat against the United States, its allies and the new Iraqi government.

As a result, a number of officers said, they no longer automatically send every suspect rounded up in raids to the prison and instead release those who are thought not to be hardened fighters against the American troops and the Iraqi government.

The perception of the notorious, overcrowded prison as an incubator for more violence is the latest shift in how Abu Ghraib has been seen - once a feared dungeon of the old regime, then the center of the storm over abuses of prisoners by the Americans, and ever since a festering symbol of the unsolved problems with how the Americans and the Iraqis alike are handling criminals, terrorists, rebels and holdovers from the Baathist era.

"Abu Ghraib is a graduate-level training ground for the insurgency," said an American commander in Iraq, explaining the new approach.

"These decisions have to be intelligence-driven, on holding those who are extreme threats or who can lead us to those who are," said another American officer in Iraq. "We don't want to be putting everybody caught up in a sweep into 'Jihad University."'

Officials at the Pentagon say these concerns have been raised by General George Casey Jr., the senior American commander in Iraq, and by Major General John Gardner, commander of the American-run prison system there.

General Gardner has ordered a number of steps to deal with the problem, with the goal of isolating suspected terrorist ringleaders from the broader detainee population, and of limiting clandestine communications among those in custody.

"We are clearly concerned about the potential for extremists and insurgents to use our detention facilities as recruiting and networking centers and are aggressively taking actions to disrupt their efforts," said Lieutenant Colonel Guy Rudisill, a spokesman for General Gardner.

"Central to our program is a continuous and systemic analysis of the population inside each compound to identify extreme negative influences and corresponding actions to separate the insurgents and extremists from the general population," Colonel Rudisill said. "We also attempt to reduce illicit communications between detainees in separate compounds to disrupt their ability to network and recruit."

The role of Abu Ghraib as a new center of terrorist networking and education is the latest chapter in a sordid history of a prison that once served as a place where the Saddam Hussein regime incarcerated and tortured its political enemies. The prison became internationally known following the release of photographs showing American military jailers abusing Iraqi detainees after the fall of Baghdad.

But plans to turn the detainees, and the detention center, over to the new Iraqi government have been stalled despite concerns of American commanders that the detainee mission saps personnel and continues to blot the American image in Iraq and around the world.

After a series of raids on Iraqi-run detention centers late last year uncovered scores of abused prisoners, commanders of the prisons under American control said that no detainees, nor the centers themselves, will be handed over to Iraqi jailers until American officials are satisfied that the Iraqis are meeting international standards for care of detainees.

In the meantime, the prison population under American or allied control continues to swell, and stood at 14,767 this week.

At present, Iraqis may be freed from the American-run detention centers only after review by a special panel called the Combined Release Board. Detained Iraqis are turned over to Iraqi jailers only if they are convicted by the Central Criminal Court of Iraq, American officials said.

The problem of insurgent networking and instruction inside the detention system in Iraq is part of a broader problem in the American counterterrorism effort. American military and intelligence officers say that Iraq has become a magnet for violent extremists from across the Islamic world who want to fight U.S. policies; these American officials also warn that violent extremists who are not killed, captured and held or persuaded to give up the struggle will emerge battle-tested, and more proficient at carrying out terror attacks around the globe.

Although no historic comparison is perfect, some officers warn of a parallel to the Soviet experience in Afghanistan, when radical Islamic fighters drawn to fight the Soviet occupiers forged strong relationships with religious extremists from within Afghanistan and across the Islamic world.

Among those anti-Soviet mujahedeen fighting in Afghanistan was Osama bin Laden, whose original Al Qaeda network has been severely disrupted by American military and intelligence operations, but who still is the figurehead and inspiration for more than 30 new terrorist groups that have sprung to life since the attacks of Sept. 11, 2001, according to senior military officers.

"The opportunity for networking and training inside the detention centers is certainly one that is a concern," said another U.S. officer in Iraq. "That's something the detainee operations people look at closely. They look at behavior of groups inside the camps, and are constantly rotating people around to get the right dynamics - which means lessening the hostile dynamics."

The task of monitoring detainees is made more difficult by the chronic shortage of Arabic speakers available to the American military; it is all but impossible to thoroughly screen private conversations and written communications among all the detainees.

Rudisill said that along with efforts "to mitigate the negative influence of extremists" inside the camps, American officers have launched programs "designed to prepare detainees for potential reintegration into Iraqi society" pending their release.

"Our reintegration program is designed to help prepare those potentially scheduled for release for reintegration back into a different society that includes a freely elected government and increasingly capable Iraqi Security Force," he said.

The program, he said, includes "speeches and presentations provided by prominent community, political and religious leaders, access to objective TV, radio and print media highlighting the changes in Iraqi society, and a sponsorship program directed at integrating released detainees back into their respective communities."
Posted by: Dan Darling || 02/15/2006 03:13 || Comments || Link || E-Mail|| [6457 views] Top|| File under:
Israel-Palestine-Jordan
Hamas and the IRA
When Palestinians revealed their true colors electing Hamas to 74 seats in the Palestinian Legislative Council, the Arab world was dumb-struck. An Islamist terror group had finally snatched power from the ruling old guard and woke up the world to a new Middle East reality. But does Hamas' victory really represent the decisive shift where Palestinian politics began going down-hill?

Historians and students of current affairs often compare the Israeli-Palestinian conflict to that between Northern Ireland and the Irish Republican Army (IRA), in which an organization claiming to represent Catholics took up arms against Irish Protestants and the British. For decades, the IRA's modus operandi was slaying thousands of innocent men, women and children. It also utilized terror tactics such as human bombs, which involved chaining one of its unfortunate victims to the steering wheel of a lorry laden with explosives, which was then exploded. The IRA was Western Europe's most successful terror organization and has spread its malign tentacles across the globe. The parallels with Hamas are inescapable.

Balance at the link.
Posted by: Besoeker || 02/15/2006 14:49 || Comments || Link || E-Mail|| [6465 views] Top|| File under:
US says "no plot" for Hamas ouster
The United States and Israel were not plotting to destabilize a Hamas-led Palestinian government, the White House said on Tuesday, but urged the militant group to respect Israeli-Palestinian accords.

The New York Times reported that U.S. and Israeli officials were discussing ways to isolate Hamas, which won an overwhelming victory in the Palestinian election, if it failed to recognize Israel's right to exist and renounce violence.

"There's no plot," White House spokesman Scott McClellan said. "The issue that this goes to is the choice that Hamas has before it. If it wants to realize better relations with the international community, then Hamas must renounce violence, recognize Israel and disarm." McClellan told reporters that Palestinian officials had for years recognized Israel's right to exist and worked in negotiations toward peace.

"If Palestinians were to change that decade-old policy, then their relations with the international community will change as well," he said.

At the State Department, spokesman Sean McCormack denied Washington was developing a strategy that differed from its public policy.

"The conversations that we are having with the Israeli government are the same conversations we are having with other members of the international community," he said.

Israeli officials also denied they were drafting a plan to force new elections.

"The strategy is to present the incoming leadership of the Palestinian Authority a clear choice: either they transform themselves into a legitimate political interlocutor ... or they face international isolation," said foreign ministry spokesman Mark Regev.
Posted by: Pappy || 02/15/2006 00:27 || Comments || Link || E-Mail|| [6461 views] Top|| File under:
Road map "no longer exists": Meshaal
Sudanese President Omar Hassan Al-Bacheer held talks on Tuesday with the visiting Palestinian Islamic resistant movement's politburo chief Khaled Mishal who said the road map was no longer "alive" and vowed to pursue the armed struggle as long as the Israelis continue occupying Palestinian territories.

Emerging from the meeting with Al-Bacheer, Mishal told journalists that he briefed the president "about developments of the Palestinian cause and the movement's perspective with regard of current conditions" on the Palestinian arena, adding that he consulted the president on the needed support for the "Palestinian people in shadow of threats to isolate it after Hamas won elections." Asked about his reaction to a call by UN Secretary General kofi Annan on the movement to surrender guns and stop the armed struggle, Mishal said Annan's call "is unrealistic as most of the territories are under occupation and we will continue to defend our people until the occupiers withdraw from the territories. The international community must coerce Israel into recognizing our rights."

He added that the road map "no longer exists" because Ariel Sharon refused to recognize borders of 1967 and right of the Palestinians in diaspora to return home." "There is no road map ... only the Arabs are speaking about it," Mishal said at conclusion of a two-day visit by a Hamas delegation.
Posted by: Seafarious || 02/15/2006 00:00 || Comments || Link || E-Mail|| [6460 views] Top|| File under:
Mubarak thinks Hamas will succumb to international pressure, change ways
Egyptian President Hosni Mubarak thinks Hamas militants soon to head the Palestinian government will succumb to international pressure and renounce their violent campaign against Israel, Israel's Defense Minister Shaul Mofaz quoted him Monday as saying.


Yeah. I think I'm going to wake up some morning and this lard gut will be gone and my hair grown back.

"The president says that he believes that Hamas will change its ways in the future and adopt the Israeli conditions," said Mofaz, who traveled to Cairo on Tuesday for talks with Mubarak and other Egyptian officials. His remarks were broadcast over Israel Radio. In other remarks translated into Arabic at a news conference, Mofaz said Mubarak pledged to "exert all of his efforts to make Hamas accept all the Israeli conditions." Last week, Hamas leaders meeting in Cairo said Egypt didn't put any pressure on them to yield to Israel's demands.


Enunciates clearly out of both sides of his mouth, doesn't he?
Posted by: Fred || 02/15/2006 00:00 || Comments || Link || E-Mail|| [6470 views] Top|| File under:
Southeast Asia
Phillippines: Threat To Demolish Mosque Provokes Sectarian Tension
Tensions are high on Basilan, an island in the south of the Philippines, where the Muslim community has threatened to attack Christians if the government does not stop its plan to destroy the Ihya Unsunna mosque, one of the oldest mosques on the island, in order to construct a market depot. "This is our place of worship, this is the house of God and destroying the mosque will only bring trouble because the Muslims are angry. We appeal to our leaders to please spare the mosque," Ustadz Omar Suhod, one of the Muslim religious leaders told The Manila Times. Basilan, which is situated just south of the island of Mindanao, is one of the few areas in the Philippines where Muslims are still in the majority.

The Ihya Unsunna mosque is in Isabela City, on the island of Basilan, just south of the Mindanao region.

Muslim villagers have been guarding the mosque everyday but tensions remain high. Hundreds of Muslims demonstrators took part in a protest outside the mosque, shouting angry slogans condeming the local politicians who want to destroy the 13-year-old mosque.

"We will fight for [our] right[s]. There will be bloodshed if they destroy the mosque," said one of the protestors while another demonstrator identified as Usman Sahibul told the local media that he is ready to die in the name of Islam.

Aside from the Ihya Unsunna mosque, there are also dozens of mosques in Isabela City, where about 60,000 Muslims pray.

If the local government goes ahead with the project to destroy the mosque, angry Muslims have threatened to destroy a Catholic cathedral in response. The cathedral is the only place of worship for the minority Christian population on the island.

Once dominated exclusively by Muslims and animists, the Mindanao region has in the last 50 years seen an influx of Catholics, who have moved to the south of the country under a government programme. Today only 18 percent of the population of Mindanao is Muslim.

Basilan is part of the autonomous Muslim region of Mindanao, an area of five provinces to which the pro-Catholic government in Manila has conceded partial autonomy.

The island, together with the nearby archipelago of Sulu and Tawi-Tawi, are considered to be hot zones in terms of religious tensions. The area is also the stronghold of the radical Islamic group, Abu Sayyaf, which is linked to the trans-national terrorist groups, Jemaah Islamiyah and al-Qaeda.
Posted by: tipper || 02/15/2006 06:55 || Comments || Link || E-Mail|| [6459 views] Top|| File under:
AQ Khan network traced through Malaysia, Pakistan, and Libya
Tokyo's Metropolitan Police Department has found that a 3-D measuring tool, which was illegally exported by Mitutoyo Corp and discovered in Libya, was first sold to a Malaysian firm with close ties to a Pakistani scientist suspected of establishing an international black market for nuclear materials.
The Kawasaki-based precision toolmaker is being investigated on suspicion of exporting products without government permission in violation of the Foreign Exchange and Foreign Trade Law. MPD Public Security Bureau investigators were analysing documents in the belief that the tool's presence in Libya was connected to the nuclear black market.

The device was found in a Libyan nuclear development research facility at the time of International Atomic Energy Agency inspections between December 2003 and January 2004. According to investigators, the tool was initially shipped by Mitutoyo to Scomi Precision Engineering (SCOPE), a Malaysian toolmaker, in December 2001.

Mitutoyo's affiliates in Singapore and Malaysia handed the 3-D measuring tool over to SCOPE in January 2002, but Malaysian authorities found it was shipped on an Iranian-registered freighter to Dubai in December 2002, and then to Libya.


Dubai is where B.S.A. Tahir was based. He was Khan's man on the ground setting up the Malaysian centrifuge production line. We haven't heard from him since the Malay cops picked him and his family up.


SCOPE is said to have been founded by aides to Abdul Qadeer Khan, a Pakistani nuclear scientist suspected of being the nuclear black market's mastermind.

A check on Malaysia's Security Commission records show that SCOPE or Scomi Precision Engineering Sdn. Bhd. was set up as a subsidiary to Scomi Group on 4 Dec 2001. Before SCOPE was set up as a subsidiary of Scomi, it was known as Prisma Wibawa Sdn. Bhd. (PWSB).


Scomi is a division of Kaspadu, owned in part by Kamaluddin Abdullah, son of the Malaysian Prime Minister. Other records show that in October 2000, Nazimah, Tahir's wife, was one of only three shareholders in Kaspadu. The others are Kamaluddin and his business partner, Shah Hakim Shahzanim Zain, who is a director of Kaspadu and Scomi Precision Engineering, and is the Scomi Group's chief executive. Which is most likely why the investigation stalled.


The firm's executives have apparently told Malaysian investigators that SCOPE received an order for the tool from Libya. The executives said Mitutoyo sent engineers to teach SCOPE staff how to use the device. SCOPE staff in turn took instructional videotapes to Libya and taught Libyan personnel how to use the tool. The Libyan government admitted to the IAEA that the tool was bought on the nuclear black market.

In October 2003, Libyan efforts to smuggle centrifuge components made by SCOPE for enriching uranium came to light. Investigators believe Libya asked Khan to arrange the smuggling attempt. That's where Tahir came in. Malay cops report here.

Mitutoyo was denied permission to export a 3-D measuring tool to Iran in 1992, an incident suspected to have triggered a decision by company executives to illegally export products, MPD investigators said Tuesday (Feb 14). According to the investigators, Mitutoyo applied to the International Trade and Industry Ministry, a predecessor of today's Economy, Trade and Industry Ministry, for permission to export the tool in July 1992. The ministry did not permit the export under the Foreign Exchange and Foreign Trade Law because the product had the capability to be used in the manufacture of nuclear weapons.

A Mitutoyo employee told investigators that in or around 1993, a company executive told employees in charge of export control to do something or the company would not be able to export anything. Around the same time, some company employees are alleged to have discussed a measure to have the tool's capabilities underestimated by removing parts at the time of shipment. Investigators said they suspect that the failure to obtain permission to export the 3-D measuring tool triggered a decision, taken at the behest of the company's executives, to export goods without permission.
Posted by: Dan Darling || 02/15/2006 03:29 || Comments || Link || E-Mail|| [6457 views] Top|| File under:
Russia Sells Warplanes to Iran
February 15, 2006: Iran is buying Su-25UBT ground attack aircraft from Russia. Three of them are to be delivered this year. The UBT is the latest model of the Su-25, which is similar to the American A-10. The 17 ton aircraft carries up to 4.4 tons of missiles and bombs. The UBT version is also equipped with electronic countermeasures and a fire control system that can handle the latest Russian air-to-ground missiles and smart bombs. No mention was made of Russia selling those munitions (similar to the American Maverick missile and laser guided bombs). But there's no point in buying the UBT model, unless you get the modern munitions that version of the Su-25 can handle. The Su-25 can operate over a thousand kilometers from its base, if it uses drop tanks.


Posted by: || 02/15/2006 10:07 || Comments || Link || E-Mail|| [6463 views] Top|| File under:
UN asks Lebanon about reports of arms to guerillas
UNITED NATIONS - The United Nations on Tuesday asked Lebanon to explain reports of arms shipments crossing the Syrian border destined for the Lebanese guerrilla group Hizbollah.

Lebanese Druze leader Walid Jumblatt, a foe of Syria, said over the weekend that truckloads of arms and missiles had crossed the border intended for "armed groups" inside Lebanon. He alleged that the Lebanese army intercepted the shipment but allowed delivery to Hizbollah and possibly Palestinian groups.
The army said on Monday Jumblatt was incorrect and the weapons had been stocked inside Lebanon and shipped south to the "Lebanese resistance." "We have followed the statements about the recent armed shipments including the statements of the Lebanese army," said a spokesman for UN envoy Terje Roed-Larsen. "If this information were to be confirmed it would be an alarming development in clear violation of resolution 1559," the spokesman said.

Security Council resolution 1559, adopted in September 2004, called for Syria to withdraw troops and intelligence agents from Lebanon and for the disarmament of militias. This would include Palestinian groups and the Hizbollah guerrillas, who dominate southern Lebanon.

Roed-Larsen, who reports on compliance with resolution 1559, asked the Lebanese government for an explanation on Tuesday, UN officials told Reuters. On Oct. 26, Roed-Larsen issued a report that cited "an increasing influx of weaponry and personnel from Syria to some of these groups." It said Syria acknowledged arms and people were being smuggled "albeit in both directions." Asked about the reports, US Ambassador John Bolton told reporters: "I think it is clear that any assistance that Syria is giving, which it is, to the continued supply of weapons to armed groups inside Lebanon, is a violation of 1559."

Jumblatt also said the main reason for Hizbollah to have arms was to attack Israel's occupation of the Shebaa Farms in the false belief they were Lebanese territory. This, he said, contradicted legitimate maps from 1962, which, as the United Nations has said, puts the Shebaa Farms inside Syria. Other maps produced since then, he said, were forgeries. "Lebanon should not remain an open battlefield against Israel and this state-within-state status should end," Jumblatt said.
Posted by: || 02/15/2006 09:10 || Comments || Link || E-Mail|| [6459 views] Top|| File under:
Lebanon remembers Hariri
Lebanon's Cedar revolutionaries returned to the streets here Tuesday, transforming the city center into a swaying sea of red and white national flags as the country marked the anniversary of the assassination of former Prime Minister Rafik Hariri.

The rally, which drew as many as 1 million, echoed last spring's huge anti-Syrian protests spurred by Mr. Hariri's murder that compelled Damascus to withdraw its troops from Lebanon. The Syrian disengagement was supposed to usher in a new era of independence from Damascus's embrace.

Yet a year on, Lebanon is deeply divided, split by a resurgent sectarianism, threatened by a growing Al Qaeda presence, and torn by competing political visions over the future direction of the country.

This country is once more becoming a battleground in a broader struggle for control of the Middle East, pitting the axis of Iran, Syria, and Lebanon's powerful Hizbullah organization against the influence of the West, chiefly the US, Britain, and France.

"Lebanon will be engulfed again in a huge power game that will last quite a long time. This is the tragic destiny of Lebanon," says Walid Jumblatt, the leader of Lebanon's Druze community.

Twelve months after his death, the shadow of the billionaire construction tycoon and politician continues to loom over a country that saw the heady optimism of last spring's Independence Uprising, often called the Cedar Revolution, turn into disillusion, political turmoil, and bloodshed.

From dozens of newly erected billboards, Hariri's face gazes benevolently out over a city that he helped rebuild from the ruins of the 1975-1990 civil war. "They feared you and killed you," reads one sign. At one junction, an electronic counter ticks away the number of days in red numerals since Hariri died along with 22 others when a van packed with nearly a ton of TNT exploded beside his motorcade in central Beirut.

In Martyrs' Square where the flag waving demonstrators gathered Tuesday, organizers hoped to revive the spirit of the Independence Uprising, focusing this time on ousting Emile Lahoud, the pro-Syrian president.

"There is one person who is playing with Lebanon's security and that's Emile Lahoud," says Tarek Balad, carrying a portrait of Hariri. "All Lebanese want him to go."

In an address to the crowd from behind a bulletproof glass screen, Saad Hariri, Rafik's son and political heir, called for Mr. Lahoud's ouster, describing him as "the symbol of [Syrian] domination."

Chibli Mallat, a democracy campaigner who advocates replacing Lahoud, says that the rally marked a "new phase" in the struggle for full independence. "The extraordinary momentum we have gathered again today will have been lost if we don't succeed in translating this very massive demand for him to leave into his ousting," he says.

Yet, like the mass rallies of last year, the participants were mainly Christians, Sunni Muslims, and Druze. Other than formal delegations, Lebanon's Shiites, the largest of the country's sects, were absent, underlining Lebanon's deep political and sectarian divisions.

The US is urging the Lebanese government to disarm the powerful Shiite Hizbullah organization in compliance with UN Resolution 1559. However, Hizbullah and its allies represent a third of the government, and the party refuses to disarm. The political dispute is paralyzing the government's ability to tackle the moribund economy and improve the fraught security climate.

Sensing the government's weakness, Syria's former allies are gaining confidence and mobilizing their supporters. "There's a new order in Lebanon that is getting ready to change the situation," says Wiam Wahhab, a staunch pro- Syrian former minister.

The political turmoil is aggravated by a heightened sectarianism that is further complicated by the emergence of a militant Islamist trend that has taken hold in the poorer Sunni regions of north Lebanon. "The political differences have assumed very sharp cultural dimensions which is very disturbing," says Samir Khalaf, professor of political science at the American University of Beirut.

Last month, Lebanese authorities arrested 13 members of an Islamist cell, the latest evidence, the government says, of Al Qaeda-style militancy establishing a foothold in Lebanon.

Earlier this month, thousands of mainly Sunni demonstrators, including Islamist militants and pro-Syrian activists, rampaged through a Christian quarter of Beirut when a protest against the publication in Europe of cartoons depicting the prophet Muhammad turned into a sectarian riot.

The Lebanese government accuses Syria of seeking to destabilize Lebanon by inciting this kind of violence. Of the rioters arrested, almost half were Syrians or Palestinians.

Damascus is also blamed for a sporadic campaign of bombings and assassinations that has forced some prominent critics of Syria to stay overseas.

Many Lebanese say the tensions will continue until a UN investigation into Hariri's death is concluded and the culprits are known. But the commission has warned that it could take months, maybe years, before the identity of the killers is finally revealed.
Posted by: Dan Darling || 02/15/2006 03:08 || Comments || Link || E-Mail|| [6461 views] Top|| File under:
Iran: Scale of nuclear work is small
After a two-year break, Iran has resumed nuclear-fuel enrichment on what it called a small scale, stoking a diplomatic showdown with the West. On Tuesday, Iran announced it was deferring until next week talks on a Russian proposal to defuse the standoff. But it gave no sign that it was ready to stop purifying uranium on its own soil. Officials close to the Ineffectual International Atomic Energy Agency (IAEA) said on Tuesday that inspectors observed Iranian scientists putting uranium hexafluoride (UF6) gas into a small number of centrifuges. The centrifuge machines can convert uranium into fuel for nuclear reactors or, if enriched to high levels, warheads.

Gholamreza Aghazadeh, director of Iran's atomic programme, was quoted by ISNA students news agency as saying the centrifuge work re-launched at the Natanz pilot fuel enrichment plant was on a "small and laboratory scale. Injecting gas into one or a few centrifuges could not be termed enrichment."


I knew a gal once who was a little bit pregnant, too...
Posted by: Fred || 02/15/2006 00:00 || Comments || Link || E-Mail|| [6459 views] Top|| File under:
Lebanese rally draws 500,000 to mark Hariri's death
A crowd of 500,000 flag-waving Lebanese packed a square in central Beirut on Tuesday to mark the first anniversary of the assassination of former Prime Minister Rafik al-Hariri. The turnout, reminiscent of huge protests after the Feb. 14 2005 murder that forced Syria to bow to international pressure and leave Lebanon, looked set to give fresh impetus to the country's anti-Syrian coalition that dominates the government after winning a general election in May and June.

The coalition of Sunni Muslim, Christian and Druze political forces, which called the rally, is demanding to know the truth about Hariri's assassination, which it blames on Damascus, and the resignation of pro-Syrian President Emile Lahoud. "We miss you," read large posters of Hariri. "They feared you, so they killed you," others said. "He lived Lebanon and died for its sake," a black banner read. "I came here to say that the terrorist Syrian regime that kills will never escape punishment," Amal Yassin, a mother of three, told Reuters as she waved a red-and-white Lebanese flag.

Leaders of the coalition, including Hariri's son Saad al-Hariri, were expected to address the crowd, estimated by security sources at half-a-million of Lebanon's 4 million population. Shi'ite Muslims, led by Syrian and Iranian ally Hezbollah, largely stayed away from the rally. Thousands of Lebanese soldiers and police were deployed in Beirut and its suburbs as people converged from across Lebanon on Martyrs' Square in downtown Beirut, where Hariri is buried.
Posted by: Fred || 02/15/2006 00:00 || Comments || Link || E-Mail|| [6461 views] Top|| File under:
Terror Networks
Binny and Ayman elusive post-Afghanistan
"Bush, do you know where I am?" With these words, Ayman al-Zawahri, al Qaeda's No. 2 after Osama bin Laden, taunted U.S. President George W. Bush last month after a U.S. airstrike in Pakistan failed to kill him.

CIA Director Porter Goss said last year he had an excellent idea of where bin Laden was, but more than four years after the September 11 attacks and despite military operations and high-level arrests, bin Laden and Zawahri are still eluding capture.

U.S. officials say only that they are thought to be somewhere in the rugged tribal areas that run for more than 500 miles (800 km) along the Pakistan-Afghanistan border.

"We think they're in the border region, but cannot disclose more than that for obvious reasons," a U.S. counterterrorism official said, adding the two men were probably always on the move.

Bin Laden was last heard from on January 19 in an audio tape and Zawahri appeared in a video on January 30. Officials hope both messages may shed some light on their location.

Several officials said Zawahri's use of a relative high quality video while bin Laden only made a mediocre-quality audio tape supported a belief that the two men had unequal access to hi-tech recording devices. Some experts have wondered whether bin Laden was ill and did not want a video to highlight any apparent weakness.

"The fact that bin Laden did an audio tape would suggest he's in a more isolated remote environment and Zawahri's video would suggest that he's in closer contact with al Qaeda's propaganda apparatus," said a U.S. counterterrorism official, who declined to say whether this meant Zawahri was probably near or in an urban environment.

Strategic Forecasting, a private intelligence firm, questioned the theory of bin Laden's isolation, saying his taped references to detailed current events make it unlikely he is "stuck in a cave."

"Unless there are platoons of couriers bringing reports to him ... it would appear that bin Laden is able to access satellite television and possibly the Internet. Wherever he is, there is electricity and some degree of connectivity to the world," the group said in a recent report.

Pakistani intelligence officials say Zawahri, at least, is almost certainly still in the Pashtun tribal lands that straddle the long, porous border between the two countries.

The terrain ranges from arid dust-blown plains marked by dry gullies and covered in low scrub, to jagged mountain ranges, some barren, others heavily forested. There are few proper roads, and militants can be alerted to any ground movement of security forces long before the troops arrive.

While bin Laden and Zawahri have managed to get more than a dozen video and audiotapes to Arab television stations in the Gulf since the 2001 attacks, authorities have been unable to trace them back and locate the world's most wanted men.

Several intelligence officials in the United States, Europe and Pakistan said bin Laden and his deputy were probably hiding in separate locations. All of the officials declined to be named because of the sensitivity of the topic.

"It seems unlikely that they'd hide in the same place all the time, because then the two of them would be hit with one missile or with one raid," a European counterterrorism official said.

He said bin Laden's choice of an audio tape could simply mean he is avoiding the additional risk of making and smuggling videotapes. It could also be part of a deliberate strategy to operate from the shadows where "you hear his voice but don't see his face."

"I don't see the cave (as a hide-out for bin Laden). I rather see some backrooms in a large house in a densely populated suburb or something like that," he said.
Posted by: Dan Darling || 02/15/2006 02:55 || Comments || Link || E-Mail|| [6461 views] Top|| File under:
Home Front: Culture Wars
Film on Gay Muslims to be released soon
hat tip - drudge



Sandi Dubowski, who won the Teddy gay and lesbian award in 2001 for his controversial doc "Trembling Before G-d," may cause an even bigger stir with "In the Name of Allah," which explores the struggles of homosexual Muslims.
Gay Indian Muslim helmer Parvez Sharma is directing the pic, which looks at gay, lesbian, and transgender Muslims across the Muslim and Western worlds.

"The world right now needs to understand Islam, and these are the most unlikely storytellers of Islam," Dubowski said, who is producing 'Allah.'



The movie "Trembling Before G-d" was a serious flick (not like Brokeback Mountain) with serious theological discussions and real people. This one seems similar. If there are any KFCs or MacDonalds left in Pakland after the cartoon riots, they risk being trashed next month based on this movie.
Posted by: mhw || 02/15/2006 10:47 || Comments || Link || E-Mail|| [6467 views] Top|| File under:
Who's in the News
112
[untagged]
Bookmark
E-Mail Me
The Classics
The O Club
Rantburg Store
The Bloids
The Never-ending Story
Thugburg
Gulf War I
The Way We Were
Bio
Merry-Go-Blog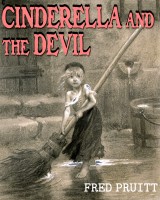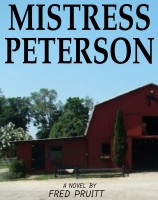 On Sale now!


A multi-volume chronology and reference guide set detailing three years of the Mexican Drug War between 2010 and 2012.

Rantburg.com and borderlandbeat.com correspondent and author Chris Covert presents his first non-fiction work detailing the drug and gang related violence in Mexico.

Chris gives us Mexican press dispatches of drug and gang war violence over three years, presented in a multi volume set intended to chronicle the death, violence and mayhem which has dominated Mexico for six years.
Click here for more information


Meet the Mods
In no particular order...


Steve White
Seafarious
Pappy
lotp
Scooter McGruder
john frum
tu3031
badanov
sherry
ryuge
GolfBravoUSMC
Bright Pebbles
trailing wife
Gloria
Fred
Besoeker
Glenmore
Frank G
3dc
Skidmark
Alaska Paul



Better than the average link...



Rantburg was assembled from recycled algorithms in the United States of America. No trees were destroyed in the production of this weblog. We did hurt some, though. Sorry.
34.239.160.86

Help keep the Burg running! Paypal: