Afghanistan
Afghans fed up with Pakistani tolerance for Taliban
Afghan President Hamid Karzai will call on neighboring Pakistan to tackle the Taliban with the same vigor it has shown in dealing with al Qaeda when he visits Pakistan this week, officials said.

Allies in the U.S.-led war on terrorism, relations between Afghanistan and Pakistan have been testy for much of the time since Pakistan's independence in 1947.

Pakistan officially dropped support for the Taliban after the September 11 attacks and has since arrested hundreds of al Qaeda members, including top lieutenants of Osama bin Laden.

But the Taliban, most of them ethnic Pashtun, often with tribal links on both sides of the porous border, are being allowed to operate from Pakistan, says an increasingly exasperated Afghanistan.

"Mr Karzai will explain that the people of Afghanistan want an end to terrorism and there has been no decisive campaign (by Pakistan) about it," said Rangeen Dadfar Spanta, an Afghan presidential adviser on foreign affairs.

"One of the requests will be for Pakistan to act with the same vigor in arresting Taliban as it has been doing with clamping down on al Qaeda," Spanta told Reuters.

A wave of 15 suicide bombings since November, most claimed by the Taliban, has fueled accusations Pakistan is not doing enough to stop militants from attacking from the safety of its soil.

"Diplomacy is stretched here," said an aide to Karzai who declined to be identified. Afghanistan wanted action: "honest, sincere and intensive cooperation" in tackling the Taliban.

Pakistan denies helping Afghan insurgents but says some Taliban might be able to slip back and forth over the border.

But Pakistani political analysts say it is constrained by internal and external considerations when it comes to getting tough with the Taliban.

Pakistan has a large Pashtun minority, many of whom have risen through the ranks of the army, and partly as a result, Pakistan sees Pashtuns, Afghanistan's largest ethnic group, as natural allies.

Afghanistan's Tajik factions, which rose to power after the Taliban were ousted, are seen as close to Pakistan's rival, India.

So Pakistan risks alienating both Afghan and Pakistani Pashtuns with a crack down in a conservative, anti-American region where many sympathize with the Taliban, analysts say.


There are also domestic compulsions for not getting tough with the Taliban, said Pakistani analyst Hasan Askari Rizvi.

Pakistan's volatile North West Frontier Province on the Afghan border is ruled by an alliance of Islamist parties, some of which openly back the Taliban, which would be enraged by drastic action against the Afghan Islamists.

"It would strain the government's relations with the MMA and it doesn't want to do so at the moment," Rizvi said, referring to the alliance ruling North West Frontier.

Pakistan's core foreign policy issue -- its decades old rivalry with India -- also hangs over its Afghan relations.

Afghanistan's trade, aid and diplomatic relations with India are flowering, much to the suspicion of Pakistan which recently accused India and Afghan drug lords of meddling in an insurgency in Baluchistan province, in Pakistan's southwest.

Karzai is due to arrive in Pakistan on Wednesday and will meet President Pervez Musharraf during his three-day stay.
Posted by: Dan Darling || 02/14/2006 01:26 || Comments || Link || E-Mail|| [10794 views] Top|| File under:
Africa Horn
Hamas supremo arrives in Sudan
Hamas leader Khaled Meshaal held talks with Sudanese officials Monday as part of a tour of Muslim countries aimed at mustering support for his Palestinian movement following its electoral victory.

He said "Our relations with Sudan, whether it be its leadership, government or people, have always been strong... and will further grow now that we have obtained political legitimacy through the polls."

He described as "fruitful" his meetings with first vice-president Salva Kiir and vice-president Ali Osman Taha and said his delegation had asked for Khartoum's support.

He said "We are also here to benefit from the ruling experience of the National Congress."

He was referring to the Islamist party of President Omar al-Beshir, who seized power in a 1989 military coup.

Meshaal also said Hamas and Sudanese officials had discussed the March 28-29 Arab summit, which was to be held in Khartoum and he hoped would confirm wide Arab support for his Islamist movement.

Meshaal and his delegation had embarked on a tour of several Arab and Muslim countries - including Turkey, Saudi Arabia and Iran - in a bid to muster support as Western powers stepped up the pressure on the radical group and threatened to slash aid to the Palestinians.

Meshaal confirmed on Sunday on arrival in Khartoum that he had accepted a controversial invitation to hold talks in Moscow, but didn't provide a date.
Posted by: Dan Darling || 02/14/2006 01:30 || Comments || Link || E-Mail|| [10795 views] Top|| File under:
Africa North
Rummy confident of stopping al-Qaeda in North Africa
Winding up three days of talks with North African leaders, U.S. Defense Secretary Donald H. Rumsfeld said Monday he is confident that al Qaeda and other terrorist groups will fail to find a haven in this Muslim region.

At a news conference after meeting with King Mohammed VI at his royal retreat in the Atlas Mountains, Rumsfeld was asked what risk he saw of Islamic extremist groups putting down roots in Morocco, Algeria or Tunisia.

"Each of those three countries are managing their internal affairs in a way that makes that an extremely low possibility," he said.

"There are so many places in the world where there are large ungoverned spaces, where the governments have not taken the kinds of steps that we've seen in these countries," he added.

He said Algeria, Morocco and Tunisia had created "an environment that's inhospitable to terrorism."

After the meeting with the king, Rumsfeld was flying back to Washington.

Morocco was the last stop for Rumsfeld on a five-day trip that began in Sicily for a NATO defense ministers meeting and included his first visit to North Africa as President Bush's defense secretary.

Rumsfeld came to North Africa to try to strengthen U.S. military ties to Tunisia, Algeria and Morocco. All three are viewed by the Bush administration as important allies in the global fight against terrorism -- not least because they have spoken out publicly against Islamic extremism and terrorism.

Morocco is the oldest U.S. ally in North Africa. The relationship began with a treaty of friendship in the late 18th century. After a successful North Africa campaign in World War II, U.S. forces continued to make use of Moroccan airfields and other military facilities.

The U.S. military even stored nuclear weapons on Moroccan soil. In 1952, President Truman ordered the storage of non-nuclear components for nuclear bombs at three U.S. Strategic Air Command bases in Morocco -- which was then a French colony -- where B-36 and B-47 bombers were located.

Full nuclear bombs were stored in Morocco from 1954 and for much of that decade. With Moroccan independence in 1956, pressure mounted for U.S. forces to leave, and by 1963 all U.S. forces had withdrawn.

This was Rumsfeld's first visit to Morocco as defense secretary. Upon his arrival Sunday afternoon, Rumsfeld visited the Moroccan royal stables near the village of Bouznika; he watched about a dozen of King Mohammed VI's prized Arabian horses strut their stuff.

Rumsfeld, who keeps horses on his property in Taos, New Mexico, also toured a trophy room where the king displays several extraordinary saddles given to him by people around the world. One saddle, Rumsfeld was told, once belonged to a sultan who ruled Libya before Col. Moammar Gadhafi.

After the display, Rumsfeld was presented with a saddle and other gifts. He then returned to Rabat and had dinner at a government villa with Moroccan Prime Minister Driss Jettou.
Posted by: Dan Darling || 02/14/2006 01:25 || Comments || Link || E-Mail|| [10797 views] Top|| File under:
Egypt's Gamaa Islamiya Confirms Internal Rift
In a surprising turn of events, deep divisions have emerged within Egypt's Gamaa Islamiya (Islamic Group) which Ayman al Zawahiri led before allying himself with Osama bin Laden and al Qaeda. In a statement faxed to Asharq al Awsat, "The Legitimate Committee of Gamaa Islamiya" revealed it had "followed with sadness and sorrow the changes in the beliefs of Abboud al Zomor who wrongly speaks on behalf of the group, after links between him and the Gamaa have been severed for several years." The Committee indicated it was aware of al Zomor's writings "where he recognized the Bahai faith and demanded it preach freely, as well as calling all political groups in Egypt to defend it and ally themselves with it." The non-dated statement claimed that the Bahai faith had "turned its back on Islam".

A senior Islamist figure, who requested anonymity, confirmed the statement was issued on Sunday in Cairo. He added that the Legitimate Committee had existed prior to Al Zawahiri joining forces with al Qaeda under the banner of "the World Islamic front for jihad (holy war) against Jews and Crusaders". It appointed the Egyptian physician as bin Laden's deputy and issued a number of statements by al Zawahiri when he was al Gamaa's leader, before he merged with al Qaeda. It was headed Dr. Fadhl al Mukna extradited by the Yemeni authorities to Egypt in 2004.

Meanwhile, Um Haitham, wife of al Zomor, said the latest statement, which she had yet not read, was aimed at creating conflict among Islamists in Egyptian jails. She revealed that her husband, who was convicted for his role in planning the assassination of Egyptian President Anwar Sadat in 1981, had served his full sentence but was yet to be released, in spite of several court orders ordering he be freed. Judging him a threat to national security, the Egyptian authorities have extended his sentence. As far as Um Haitham was concerned, her husband had never spoken to her about the Bahai faith. They had last met during a 30- minute visit to the Leman Tora prison on 16 January. On her next visit ten days later, Um Haitham discovered al Zomor had been moved to an unknown location.

Denying his client had claimed to speak on behalf of al Gamaa Islamiya, Nizar Ghorab, al Zomor's lawyer, questioned the motives behind this latest statement from an unknown group adding, "I am a man of law. I can only discuss well-documented matters."

Mahmoud Ismail, an Egyptian lawyer representing Islamist extremists in Egypt, told Asharq al Awsat the statement was probably issued by a number of Gamaa members currently in prison, in collaboration with the security service, in order to secure their release. In a previous interview, Al Zomor, he said, had not mentioned the Bahai faith but spoken about the Shia. His comments were taken out of context by the journalists and criticized by his wife Umm Haitham. The latest statement was aimed at creating confusion following al Zomor's disappearance from his Egyptian prison Ismail added.
Posted by: Fred || 02/14/2006 00:00 || Comments || Link || E-Mail|| [10797 views] Top|| File under:
Arabia
Elbaneh's relatives puzzled why he escaped from Yemeni prison
The escape of a suspected al-Qaida trainee from a Yemeni prison more than a week ago is puzzling to his U.S. relatives, leaving them wondering why someone who surrendered on his own would turn around and flee custody.

Jaber Elbaneh, 39, a U.S. citizen accused of training with the "Lackawanna Six," was among a group of 23 known and suspected terrorists who tunneled out of an underground cell in Yemen Feb. 3, the FBI said last week.

"I can't comprehend why he would decide to join the escape after he turned himself in," an uncle, Mohamed Albanna, said at the Buffalo wholesale business where Elbaneh once worked with him.

Albanna and FBI officials said they believe Elbaneh surrendered in Yemen more than two years ago, soon after the U.S. government offered a $5 million reward for information leading to his capture.

With his nephew in custody, "We were relieved because at least we knew he was safe from bounty hunters," Albanna said.

Elbaneh is wanted in Buffalo on a 2002 charge of providing material support to a terrorist organization for allegedly attending Osama bin Laden's al-Farooq camp in Afghanistan months before the Sept. 11 terrorist attacks.

The United States had asked Yemen to hand over Elbaneh, but Yemen had not yet issued an official response. It was months before the country even confirmed it was holding Elbaneh, authorities said.

"It's very frustrating," said Peter Ahearn, special agent in charge of the Buffalo FBI office. "But every country is different, every issue is different" in negotiating extradition.

With Elbaneh again a fugitive, the hefty reward is again up for grabs, leaving the family fearing for his life. The situation took a toll on Elbaneh's father, who died a year ago, Albanna said.

"We were hoping that it might not be true," the uncle said after the FBI listed Elbaneh among those who had escaped. "The bad dream is resurfacing."

Ahearn said he was not aware of any recent attempts by Elbaneh to contact relatives here.

"If any family members are contacted, for his safety they should contact us," he said.

"He is running with a crowd of what we believe are extremely dangerous known terrorists," Ahearn said.

Elbaneh left the United States in the spring of 2001 as part of a larger group recruited from the city of Lackawanna, near Buffalo, to the camp in Afghanistan. Six of his traveling companions _ dubbed the "Lackawanna Six" _ returned to the United States after the training and were arrested in September 2002. All are serving sentences ranging from seven to 10 years after pleading guilty in 2003 to providing support to a terrorist organization.

Elbaneh never returned to the United States, authorities said, traveling instead to his native Yemen to live.

Ahearn declined to speculate on whether Elbaneh's decision to remain in the Middle East was an indication he had been swayed by his al-Qaida training. Authorities have said they knew of no imminent threat posed by the others in the group.

Elbaneh's uncle said the move was one he had contemplated for a few years.

"He had teenage boys that were growing up here and he wanted to raise them in a different atmosphere," Albanna said, "and he figured going back to Yemen would be the best thing for his children."

Elbaneh's parents, his wife and other relatives in Lackawanna opposed the move, Albanna said. Nevertheless, his wife packed up the couple's seven American-born children and joined her husband in 2001, he said.

"He was seeing how kids in the neighborhood were conducting themselves ... showing some signs of disrespect to their parents," Albanna said. "He felt he wasn't going to allow that to happen."

Elbaneh's wife had been visiting him in prison about every two weeks since his arrest, bringing some of the children along, he said. He described his nephew as a family man who never displayed violent behavior.

"We don't know what the last two years have done to him mentally or physically, but having known him just about all his life, he was as harmless a person as you can imagine," Albanna said.

FBI officials said they consider Elbaneh dangerous.

"Given the circumstances of what he's charged with and where it seems he's fled, we certainly would consider him armed and dangerous," said Paul Moskal, an FBI spokesman.

The 23 al-Qaida prisoners, who were kept in the same cell, broke out through a tunnel 180 yards long that surfaced in a mosque. The fugitives also include a man convicted of the 2000 attack on the destroyer USS Cole in Aden harbor and another convicted of the 2002 attack on the French tanker Limburg.
Posted by: Dan Darling || 02/14/2006 01:41 || Comments || Link || E-Mail|| [10796 views] Top|| File under:
Britain
Protester in suicide bomber's outfit sent back to jail
My heart bleeds for that poor, pious, peace-loving Moderate Muslim.


A DEMONSTRATOR who dressed as a suicide bomber during a protest against cartoons depicting the Prophet Muhammad was sent back to prison yesterday. Omar Khayam, 22, was photographed in London at the weekend wearing an imitation suicide bombing outfit to denounce the caricatures satirising the Prophet of Islam.

In 2002, the student was given a six-year prison sentence for possessing crack cocaine with intent to supply and had been on licence after his release last year halfway through his sentence. But yesterday, at the request of the Home Office, police arrested Khayam in Bedford for breaching the terms of his parole and he was taken back to jail.


Leftist seething over the way the poor con was treated, or Islamist seething over being arrested for looking like a splodydope? Decisions, decisions ...

Muslim groups were swift to condemn demonstrators in London at the weekend who threatened violence over the cartoons, first published in a Danish paper in September. Some protesters waved placards threatening a repeat of the 11 September and 7 July atrocities.

On Monday, Khayam apologised "wholeheartedly" for his behaviour in London, saying it was "wrong, unjustified and insensitive" to protest dressed as a suicide bomber.


"Please don't send me back to prison!"

A Home Office spokeswoman said: "If an offender is in the community on licence and his behaviour gives cause for concern, he is liable to be recalled back to prison."

Last night, the Lord Chancellor, Lord Falconer of Thoroton, warned "freedom of speech does not mean the freedom to incite crime" .


That's true. You're free to print stupid-ass cartoons but not free to dress up like a splodydope.

In a speech at the London School of Economics, he said freedom of speech was an "embedded" part of the constitution, but he emphasised it came with "duties and responsibilities".

Web link: Jyllands-Posten
Posted by: anonymous5089 || 02/14/2006 14:07 || Comments || Link || E-Mail|| [10795 views] Top|| File under:
The ID card vote is won
Most Britons will be forced to have an identity card within five years after MPs defeated the Lords last night, despite a Labour backbench rebellion. Moves to require people to buy ID cards when they request or renew a British passport were carried by 310 votes to 279, a majority of 31.

The Government's Commons majority was halved, but by recent standards the revolt was modest. The result spared Tony Blair embarrassment. The Prime Minister was again absent for a key division after the aircraft bringing him from South Africa was grounded. Gordon Brown, with a big speech on security, and John Prescott, who stood in for Mr Blair at the weekly meeting of the Parliamentary Labour Party, appealed to MPs not to damage the Government. The Chancellor spent three hours seeing Labour backbenchers to try to contain the rebellion.

The Commons reinstated the Government's original plans for people to pay an estimated £93 for both documents when they request or renew a British passport from 2008. Critics say that the cost could be higher.

The Identity Cards Bill will now go back to the Lords, who had voted to decouple the issuing of ID cards from passports, blocking ministers' plans to add millions of people to the identity register each year technically on a voluntary basis. The Lords must decide whether to insist that passport applications stay separate from identity cards, amending the Bill again in a "ping-pong" with the Commons, or to give way, which is the more likely option.

Charles Clarke, the Home Secretary, moved amendments overturning changes made to the Bill by peers, saying that the Government had made clear that it envisaged linking ID cards to passports as part of their phased introduction.

Applicants for residents' permits and for visas from certain non-European Union countries and asylum-seekers would also be subject to compulsory registration of biometric data — fingerprints and iris scans — on the identity database. Mr Clarke told MPs that certificates issued by the Criminal Records Bureau might in future be added to the list of designated documents requiring registration on the identity database, but Parliament would debate such a move first. Driving licences will not be conditional on having an ID card.

Under the Government's plans, people will be free to apply for an ID card on their own initiative, at a cost estimated to be £30. But relatively few would be expected to, given that potential benefits such as guaranteeing entitlement to public services could apply only if cards became compulsory. If ID cards are linked to passports, 48 million people will eventually have their details added to the national identity register; 12 million do not have a passport.

Several Labour MPs unhappy at the plans intervened during Mr Clarke's remarks. David Davis, the Shadow Home Secretary, opposed the plan to link passports with ID cards, saying that it amounted to "creeping compulsion": people who had to travel abroad for work, family or other reasons would have no choice but to submit to the identity register.

David Blunkett, who had set out plans for identity cards when he was Home Secretary, defended the policy, saying that it would enable the Government to know who was in the country and who was entitled to work and services. Alistair Carmichael, for the Liberal Democrats, gave warning that the move would create an "irresistible momentum" towards compulsion and accused ministers of breaching Labour's manifesto commitment by linking passports with ID cards.

Ministers say that they would be unlikely to make ID cards compulsory until at least 2012, by which time at least one general election would have been held.
Posted by: Pappy || 02/14/2006 00:00 || Comments || Link || E-Mail|| [10796 views] Top|| File under:
Caucasus/Russia/Central Asia
Russian global broadcaster plans Arabic channel
The Russia Today English-language news channel that broadcasts by satellite around the world plans to launch a new Arabic language network this autumn, a company official told AFP. The channel, to be called "Russia Al Yaum" -- the Arabic translation of "Russia Today" -- will start broadcasting in about eight months' time, said Sofia Ranneva, a spokeswoman for the state-run Russia Today (RT). "It's a new channel in Arabic," Ranneva told AFP.


Right up there with "Russia Al Chechnya".

Russia Today is a state-funded broadcaster launched last December with the aim of changing negative perceptions of Russia. The new network's producer will be the former Moscow bureau chief of the Qatar-based Al Jazeera channel, Akram Khazam, said Ranneva. The English-language version got off to a rocky start amid technical foul-ups and accusations that it was too close to the government. Russia Today can be seen on the NTV-Plus subscription in Russia and broadcasts to North America, Europe and Asia on the Intelsat Americas 5, Hotbird 6 and Taicom 3 satellites.
Posted by: Steve White || 02/14/2006 00:00 || Comments || Link || E-Mail|| [10796 views] Top|| File under:
Down Under
Muslim-abortion link furore
PRIME Minister John Howard must distance himself from comments on Muslims made by Liberal backbencher Danna Vale and force her to apologise to the Australian people, minor party senators say.


Does anybody pay attention to what minor party senators say?

Ms Vale has caused a furore by tying debate over the abortion drug RU486 with published comments by an imam saying Australia would be a Muslim state in 50 years. She said Australians were aborting themselves out of existence and at the current rate of 100,000 a year "that's five million potential Australians we won't have here."


So she's supposed to grovel for pointing out the obvious?

Australian Democrats leader Lyn Allison said the comments were outrageous. "I think they're outrageous and she should retract them," Senator Allison told reporters. "They're very unfortunate from almost every point of view."


Except that of truth, of course...

"I've heard those very silly remarks made about immigrants to this country since I was a child. If it wasn't the Greeks, it was the Italians ... or it was the Vietnamese who were going to outbreed us – it's a nonsense." Asked if she thought Mr Howard should pull Ms Vale into line, Senator Allison replied: "Yes, I do, yes I do.


"Yes! I want to see her humiliated! I want to see her degraded! I want to see her paraded naked through the streets..."
"Take your hands outta yer lap, Senator! That's disgusting!"

"I think the prime minister should come out and say that was ill-considered and that she ought to apologise. I don't think there's any doubt about that. Let's see him get off the fence for a change and reprimand his coalition members and just tell Australians where he stands on these issues, what are his values, does he support that kind of comment and if he doesn't, he should say so."


"We wanta see him grovel, too! We wanta see him naked — Ow! Hey! That hurt!"

Ms Vale – whose southern Sydney electorate takes in areas hit by racial strife – yesterday joined four other female coalition colleagues in opposing attempts to strip Health Minister Tony Abbott of his approval powers over the abortion drug RU486. But Senator Allison, who co-sponsored the private member's bill now before parliament to hand authority for RU486 over to the Therapeutic Goods Administration, said Ms Vale's argument did not hold true. "The point I made in my speech in parliament on this issue was that you cannot coerce women into motherhood – it never did work, it's not going to work in the future, it doesn't work now," Senator Allison said.


"We realize this. We're against motherhood, y'know. Apple pie's fattenting, so we're against that, too."

It's not like they play baseball, ya know.

Fellow Democrats senator Andrew Bartlett said Mr Howard should dissociate his government from Ms Vale's comments.


"Yes! Throw her out! Throw her out naked!"
"Cheeze. Wotta buncha pervs. No wonder nobody votes for you!"

Senator Bartlett also referred to comments made last year by government backbenchers Bronwyn Bishop and Sophie Panopoulos describing the wearing of Muslim headscarves in Australian schools as an act of defiance. "This Islamophobia is just getting out of control and it's quite dangerous if it's allowed to be repeated by senior politicians of the governing party without clear condemnation by the prime minister," Senator Bartlett said.


"Better if they just stick with being mealy mouthed and politically correct, like we do."

Asked if Ms Vale's comments were simply a left-field argument for keeping the administration of RU486 out of a bureaucratic control, Senator Bartlett replied: "I don't know if it's left-field, it's off the planet is what it is."


"I mean, whoever hearda such a thing? They oughta..."
"Yeah, yeah. You said that."

Australian Greens senator Rachel Siewert said many people would take offence at Ms Vale's comments. "I think they're insensitive, I think she actually needs to concentrate on the real issues and I think she's completely off the mark," Senator Siewert said. "I think she needs to sit down and have a good think about it."
Posted by: tipper || 02/14/2006 00:00 || Comments || Link || E-Mail|| [10797 views] Top|| File under:
Europe
Anger in Iran over German football cartoon
The general secretary of the Iranian press association called Sunday for action over a football cartoon printed in a German newspaper showing the Iranian national team standing in a World Cup stadium with bomb belts strapped to their jerseys.

Manuchehr Sandi called the cartoon, which was printed in the Friday edition of Berlin's Tagesspiegel, a "dirty joke" and in an interview with the ISNA news agency demanded the German Embassy in Tehran give an "appropriate reaction" to it.

The cartoon also depicts German soldiers standing in the stadium with a caption saying "Why at the World Cup of all places does the German army have to be on duty?"

The newspaper said it regretted the reactions from Iran.

Earlier Sunday, the Iranian newspaper 90 published the cartoon, calling it "shameless" and demanded the Iranian football federation to lodge an official protest.

"It is now clear that the Germans are under the influence of the Zionists (Israel) and have lowered themselves to become their scarecrows," wrote 90.

Iran's most famous sports journalist, Ardeschir Larudi, accused the Tagesspiegel of becoming the first newspaper in Germany to demand Iran's exclusion from this summer's World Cup in Germany, which runs June 9 to July 9.

"Iran was the second country (after Japan) to qualify for the World Cup and it is totally unfair to present the players in this way," he told ISNA.

"We have to protest against this cartoon but we Iranians should remain civilised and not trade insults for insults."


Posted by: tipper || 02/14/2006 04:26 || Comments || Link || E-Mail|| [10795 views] Top|| File under:
Mosque sculpture pulled from German art show
A sculpture depicting a mosque with missiles as minarets was pulled from a German art show Monday after threats were made, the director of Duesseldorf's art academy confirmed. Titled "Aggression", the work by a Swiss art student was removed from the show at the request of the artist, said academy director Peter Lynen.

Lynen said there had been no pressure from the academy itself to pull the work and that every artist had to be given the freedom to address what he termed "contemporary themes". The design of the mosque with rockets as its minarets was very "low-key", said Lynen.

He did not say what kinds of threats had led to removal of the
sculpture.


I mean, if it was beheading I could understand, but a simple riot means the artist buckled ...

About 30,000 people visited the exhibit over the past four days with the missile-minaret mosque. Lynen said there had been no incidents related to the sculpture while it was shown but complained of a "lurid" media report having led to the threats.
Posted by: tipper || 02/14/2006 04:22 || Comments || Link || E-Mail|| [10796 views] Top|| File under:
Solana tours Middle East to calm cartoon tensions
The EU's foreign policy chief on Monday began a tour of the Middle East aimed at defusing the row over cartoons of the Prophet Mohammed, as Egypt called for urgent dialogue between the West and Muslim countries to avert a clash of civilisations. "People in the Muslim world are starting to feel this is a new September 11 against them," said Javier Solana after arriving in Saudi Arabia.


I find that comparison particularly offensive. In fact, it's making me seethe...
"(In) the European Union ... we never had wanted in any case to offend their feelings," he said following a meeting in Jeddah with the Organisation of the Islamic Conference's (OIC) Secretary General Ekmeleddin Ihsanoglu. The OIC had urged the European Union on Saturday to combat what it termed "Islamophobia" which it said should be equated with xenophobia and anti-Semitism.

Solana's four-day tour, to include visits to Egypt, Jordan, the Palestinian territories and Israel, is aimed at easing tensions over the cartoons. The row, sparked by the publication in a Danish newspaper of cartoons of the Prophet Mohammed, including one with him wearing a turban shaped as a bomb, pits defenders of free speech against Muslims who see the cartoons as insulting and blasphemous.
Posted by: Fred || 02/14/2006 00:00 || Comments || Link || E-Mail|| [10796 views] Top|| File under:
EU Parliament May Question CIA Officials
STRASBOURG, France (AP) - European Union lawmakers said Monday they were looking into the possibility of questioning senior CIA and Bush administration officials as part of their investigation into whether the U.S. held terror suspects at secret prisons in Europe.

Some deputies acknowledged that the European Parliament cannot subpoena U.S. officials to testify, however, and suggested sending a delegation to the United States to speak with officials there.


Oh, that'll work. The Bush administration will just fall over themselves to be interviewed.

One of the EU lawmakers, British Liberal Democratic Sarah Ludford, said they could also seek to speak with former members of U.S. or other intelligence services who might be able to help their inquiry, which so far is relying largely on unconfirmed press reports.


I'm sure Ramsey Clark is available. And Scott Ritter. And Paul Pillar. And Richard Clarke. All reliable, guaranteed testimony.

Allegations the CIA hid and interrogated key al-Qaida suspects at Soviet-era compounds in Eastern Europe were first reported Nov. 2 in The Washington Post. The 732-member EU legislature agreed two weeks ago to launch its own investigation. A separate inquiry is also being conducted by the Council of Europe, the continent's leading human rights watchdog.


If one investigation doesn't succeed, just launch another.

"We need to check who in the American administration would be willing to cooperate," said Giovanni Claudio Fava, an Italian Socialist. Previously, EU deputies suggested Vice President Dick Cheney, Defense Secretary Donald H. Rumsfeld and Secretary of State Condoleezza Rice could be asked to testify.

Human Rights Watch has said it has unsubstantiated circumstantial evidence gathered from newspapers indicating the CIA transported suspected terrorists captured in Afghanistan to Poland and Romania. Both countries have denied the claims.

In addition to the allegations of secret prisons, there are also claims that CIA officials traveled through European territory while transporting terror suspects to countries where they faced harsh interrogation methods and possibly torture - a practice known as "extraordinary rendition." Such actions would breach the human rights treaties that all 25 EU countries have signed up to.

A preliminary report by the Council of Europe accused European governments of ignoring human rights breaches. But the report failed to uncover tangible evidence proving clandestine detention centers existed in Romania or Poland.


Normally a lack of evidence shuts down an accusation. Normally.

Swiss Sen. Dick Marty, who drafted the council's report, said more than 100 suspects may have been transferred by U.S. agents to countries where they faced ill treatment. "We need to talk with these people," Fava said.


They've all read the al-Q manual so they'll lie through their teeth. And be believed by Mr. Fava since they'll tell him what he wants to hear.
Posted by: Steve White || 02/14/2006 00:00 || Comments || Link || E-Mail|| [10796 views] Top|| File under:
Great White North
Calgary Muslims May Sue Over Cartoons
Yes, comes as a shock to me, too...


"The head of Calgary's Muslim community is considering a civil lawsuit against two local publishers for reprinting controversial Danish cartoons of the Prophet Muhammad -- images that have sparked deadly riots overseas. "Syed Soharwardy, president of the Islamic Supreme Council of Canada, said he would consult lawyers to see whether it was possible to sue the Jewish Free Press and conservative Western Standard, which have published the cartoons; the general-circulation Calgary Herald has not. More: Feb. 10, etc.
Posted by: Raj || 02/14/2006 11:55 || Comments || Link || E-Mail|| [10796 views] Top|| File under:
Home Front: Politix
Antiwar candidate Hackett driven out of politics by Dem leaders
New York Times

EFL & LRR*



Paul Hackett, an Iraq war veteran and popular Democratic candidate in Ohio's closely watched Senate contest, said yesterday that he was dropping out of the race and leaving politics altogether as a result of pressure from party leaders.


We're more likely to have a civil war within the Dhimmicratic party than we are in southern Iraq. And it's much more likely to be a quagmire.

Mr. Hackett said Senators Charles E. Schumer of New York and Harry Reid of Nevada, the same party leaders who he said persuaded him last August to enter the Senate race, had pushed him to step aside so that Representative Sherrod Brown, a longtime member of the party machine Congress, could take on Senator Mike DeWine, the Republican incumbent.

Mr. Hackett staged a surprisingly strong yet ultimately futile Congressional run last year in an overwhelmingly Republican district and gained national prominence for his potty mouth scathing criticism of the Bush administration's handling of the Iraq War. It was his performance in the Congressional race that led party leaders to recruit him for the Senate race.

But for the last two weeks, he said, state and national Democratic Party leaders have urged him to drop his Senate campaign and again run for Congress. "This is an extremely disappointing decision that I feel has been forced on me," said Mr. Hackett, whose announcement comes two days before the state's filing deadline for candidates. He said he was outraged to learn that party leaders were calling his donors and asking them to stop giving


That, kids, is a dirty trick!


and said he would not enter the Second District Congressional race.

"For me, this is a second betrayal," Mr. Hackett said. "First, my government misused and mismanaged the military in Iraq, and now my own party is afraid to support candidates like me." . . .

This is the real battle for the soul of the Democratic Party: the old-line left-of-center, but not fanatically so, party machine against the upstart, fanatical, terminal BDS moonbat fringe led by DU, Kos, and Soros. In 2004, the machine candidate (Kerry) smacked down the fringe guy (Dean), and the fringe dutifully fell in line behind the haughty, French-looking etc. out of a shared sense of Bush-hatred. In 2005, the moonbats took control of the party chairmanship and much of the fundraising. Now, we see the machine pushing back, shoving people like Hackett out of the way, and not even being subtle about it. It's interesting to see the rage emerging on some of the comment threads at DU and Kos--in particular, moonbat-in-chief Markos "screw 'em" Zuniga sided with the machine to screw Hackett, to the dismay of many of his syncophants.

*If you don't have an NYT logon, use mine:
name: nytisfishwrap
password: dowdsucks
Posted by: Mike || 02/14/2006 12:48 || Comments || Link || E-Mail|| [10798 views] Top|| File under:
Home Front: WoT
Would-be al-Qaeda recruit planned to hit Columbia county
A community in Columbia County is one target listed by a man who prosecutors say was planning an attack on America.

Federal officials connect the man from Wilkes-Barre with Al Qaeda. In court documents, the FBI lists Benton as one of the places where Michael Reynolds was plotting a terrorist strike.

Benton is a small community set in rural Columbia County. It's a place far from cities many would consider potential terrorist targets, a reason some people live here.

"These little towns are so nice. I wouldn't think anyone would have any interest in doing something out here," said Louise Remenar of Benton.

Right outside of town runs the transcontinental gas pipeline. Investigators believe Michael Reynolds wanted to attack it there.

People in the community said they're shocked hearing about Benton on any terror target list.

"That's why we're here. We want to raise our kids in a small town because it's safe here. That's amazing," said Allison Cross.

In court papers, the FBI said Reynolds was working online with operatives he believed were part of Al Qaeda. Agents said he had plans for explosives and maps of targets including the Transalaska Pipeline, a refinery in Opal, Wyoming, the pipeline in Benton, and a refinery near Newark, New Jersey.

Terrorism expert Joe Peters said don't be surprised.

"Terrorists can be homegrown, motivated by environmentalism, animal rights or domestic sympathizers to Al Qaeda or other terrorist groups," said Peters. He used to work in the U.S. homeland security department and now runs a consulting service that deals with terrorism.

Police activity filled Reynolds's neighborhood in Wilkes-Barre last year. A grenade was found in his home on Scott Street after he moved out. It was detonated safely. A federal investigation began not long after, much of it tracking Reynolds' moves on the web.

"They get on the internet, know how to search and where to search they get placed into contact rather near them or half way around the globe and begin to connect through this new technology," added Peters.

Reynolds is not charged in connection to this alleged terror plot. He is in the Lackawanna County jail charged with causing that grenade incident.

He tells the FBI he's not a terrorist, that he was working to trap Al Qaeda members and prevent an attack.
Posted by: Dan Darling || 02/14/2006 01:39 || Comments || Link || E-Mail|| [10795 views] Top|| File under:
Congresswoman Harman: NYT should be prosecuted
In a stunning break with her party, the ranking Democrat

(!)

on the House Intelligence Committee said Sunday that the New York Times should be prosecuted for damaging national security by revealing the National Security Agency's top secret terrorist surveillance program authorized by President Bush. "If the press was part of the process of delivering classified information, there have to be some limits on press immunity," Rep. Jane Harman told NBC's "Meet the Press."

Moderator Tim Russert then pressed: "But if [the NSA leak] came from a whistleblower, should the New York Times reporter be prosecuted?"

Harman countered: "Well, it's not clear it was a whistleblower. You have to prove that first. If it's protected by the whistleblower statute, then it's protected," she explained. Harman then added, however, that CIA Director Porter Goss recently said that the Times' sources don't qualify under the whistleblower statute.


Because the statute has a specific mechanism that the whistleblower has to invoke; they get protection and the agency gets the word that something is seriously wrong.

"By the way, I deplore that leak," Harman declared moments before her comments on prosecuting the Times. "This is a very valuable foreign [intelligence] collection program. I think it is tragic that a lot of our capabilities are now [spread] across the pages of the newspapers."


A liberal who is a patriot. Is this who LiberalHawk really is? There are so few.
Posted by: Jackal || 02/14/2006 00:00 || Comments || Link || E-Mail|| [10799 views] Top|| File under:
UN report calls for closure of Guantánamo
A UN inquiry into conditions at Guantánamo Bay has called on Washington to shut down the prison, and says treatment of detainees in some cases amounts to torture, UN officials said yesterday.


This is of course the opinion of an organization that can't decide whether Darfur is genocide.

The report also disputes the Bush administration's legal arguments for the prison, which was sited at the navy base in Cuba with the purpose of remaining outside the purview of the US courts, and says there has been insufficient legal process to decide whether detainees continued to pose a threat to the US.

The report, prepared by five envoys from the United Nations Commission on Human Rights and due for release tomorrow, is bound to deepen international criticism of the detention centre. Drafts of the report were leaked to the Los Angeles Times and the Telegraph newspapers, but UN envoys refused to comment yesterday.

During an 18-month investigation, the envoys interviewed freed prisoners, lawyers and doctors to collect information on the detainees, who have been held for the last four years without access to US judicial oversight. The envoys did not have access to the 500 prisoners who are still being held at the detention centre.


And the released prisoners, of course, have to be believed. No skepticism allowed.

"We very, very carefully considered all of the arguments posed by the US government," Manfred Nowak, the UN special rapporteur on torture and one of the envoys, told the LA Times. "There are no conclusions that are easily drawn. But we concluded that the situation in several areas violates international law and conventions on human rights and torture."

The report lists techniques in use at Guantánamo that are banned under the UN's convention against torture, including prolonged periods of isolation, exposure to extremes of heat and cold, and humiliation, including forced shaving.

The UN report also focuses on a relatively new area of concern in Guantánamo - the resort to violent force-feeding to end a hunger strike by inmates. Guards at Guantánamo began force-feeding the protesters last August, strapping them on stretchers and inserting large tubes into their nasal passages, according to a lawyer for Kuwaiti detainees who has had contact with the UN envoys. The effort to break the hunger strike has accelerated since the UN envoys produced their draft, with inmates strapped in restraint chairs for hours and fed laxatives so that they defecate on themselves. "The government is not doing things to keep them alive. It is really conducting tactics to deprive them of the ability to be on hunger strike because the hunger strike is an embarrassment to them," said Thomas Wilner, an attorney at the Washington firm Shearman & Sterlin, who represents several Kuwaiti detainees.


No responsible government allows prisoners to starve themselves to death. Not a single western government would allow it to happen today.

The report adds to a body of evidence about mistreatment. A report by the International Committee of the Red Cross last year said interrogation techniques there were "tantamount to torture".

Tom Malinowski, Washington director of Human Rights Watch, said: "This is going to solidify the already highly negative views around the world about what the United States is doing in Guantánamo, and since the Red Cross complaints are more than a year old, it will suggest to a lot of people around the world that the problems are not solved."

However, the report did not seem to carry weight in Washington. A White House spokesman said it was an al-Qaida tactic to complain of abuse, while the Pentagon does not comment on UN matters. But a Pentagon official yesterday insisted there had been no attempts to break a hunger strike with punitive measures. "All detainees at Guantánamo are being treated humanely and are being provided with excellent medical care," he said.


It's not punitive to put down a feeding tube, and it's not punitive to restrain someone to keep him from ripping out the feeding tube.
Posted by: Steve White || 02/14/2006 00:00 || Comments || Link || E-Mail|| [10796 views] Top|| File under:
India-Pakistan
Stop Muslim count in military: NDA to Kalam
NEW DELHI: The opposition National Democratic Alliance (NDA) on Tuesday stepped up pressure against a government-sponsored survey of Muslims in the military, petitioning President A.P.J. Kalam to have it immediately halted.

"It's a very serious issue. Nobody has ever thought of holding this kind of an exercise which this (United Progressive Alliance) government has done," former Bharatiya Janata Party (BJP) president L.K. Advani said after a meeting with Kalam, who is supreme commander of the armed forces.

Advani also termed the survey a "shameless attempt to woo the communal vote".

A seven-member panel appointed by the Prime Minister's Office (PMO) had in March 2005 asked the armed forces to provide data on the number of Muslims in their ranks, the positions they held and their role in some key operations.

The BJP-led NDA said in its memorandum to the president: "For the committee to start inquiring into religious denominations of the personnel of the armed forces and further probing the kind of postings being given to each one of them is fraught with dangerous consequences."

The army has objected to the survey, saying it would send out wrong signals in what has traditionally been a secular and apolitical organisation.

Indian Army chief Gen. J.J. Singh reiterated his objection on Monday, saying: "We're an apolitical, secular and professional force. That's the way I would like to look at it."

Rajinder Sachar, a former chief justice of the Delhi High Court who heads the survey team, has defended the exercise, which he said was not limited to the armed forces and covered all government services.
Posted by: Flolush Thaimble3956 || 02/14/2006 16:26 || Comments || Link || E-Mail|| [10797 views] Top|| File under:
Dawood Ibrahim ready to stand trial?
India's most-wanted man Dawood Ibrahim, blamed for a series of blasts in Mumbai that killed 257 people in 1993, is prepared to stand trial, an aide to the fugitive crime kingpin was quoted as saying on Monday. A man claiming to be the legal consultant for Ibrahim announced that he was ready to stand trial in London, but did not rule out a return to India.

Meraj Siddiqui claimed that the charges against Ibrahim were "fabricated" and "baseless" and said that he would not get a fair trial in India. "We are ready for a fair trial in London, since all the charges against him are fabricated," the Times of India quoted Siddiqui, said to be speaking by telephone from London, as saying. The demand for a trial in Britain appeared to be based on a successful battle against extradition in London of a former suspect in the 1997 killing of a Bollywood producer, said Mumbai attorney Majeed Memon.
Posted by: Fred || 02/14/2006 00:00 || Comments || Link || E-Mail|| [10796 views] Top|| File under:
Musharraf says he supports Iranian gas pipeline
ISLAMABAD - Pakistan's leader said Monday he supports building a pipeline that would carry gas from Iran to Pakistan and India - a project the US has opposed. Pakistan needs more gas because the nation's economy has become stronger in the past two years, President Gen. Pervez Musharraf told a visiting group of journalists from the US and Asia.

"Pakistan wants gas. Iran wants to sell it. What is the problem?" Musharraf said.
Posted by: Steve White || 02/14/2006 00:00 || Comments || Link || E-Mail|| [10797 views] Top|| File under:
Indian PM invites Kashmir's pro-indy leader for talks
NEW DELHI - India's prime minister on Monday invited Kashmiri pro-independence leader Yasin Malik for talks on ending the decades-old dispute over the Himalayan territory, officials said. The talks with Prime Minister Manmohan Singh are scheduled for Feb. 17 in New Delhi, said Sanjaya Baru, the media adviser to the prime minister.

Malik is the chief of the Jammu-Kashmir Liberation Front, which launched insurgency in the Indian portion of Kashmir in 1989. The group, however, later gave up arms and has been campaigning for a Kashmir independent of both India and Pakistan.

Reached for comment, Malik said he had just received the invitation, and would be meeting with top members of the group to discuss whether to accept it and what the agenda should be.

As Singh launched peace initiatives with Pakistan, he also held talks with the All Parties Hurriyat Conference, an umbrella group of political and religious separatist leaders in Kashmir, in September. He followed it up with a meeting in January with Sajad Lone, who heads the Jammu-Kashmir Peoples Conference.
Posted by: Steve White || 02/14/2006 00:00 || Comments || Link || E-Mail|| [10797 views] Top|| File under:
Iraq
Judge rules detainee cannot be transferred to Iraqi custody
A federal judge ruled on Monday that the Bush administration could not transfer a United States citizen held by the military in Iraq to Iraqi civilian custody.

In his ruling, Judge Ricardo M. Urbina of Federal District Court in Washington rejected arguments made last week by Justice Department lawyers that the courts had no jurisdiction because the man, Shawqi Ahmad Omar, was not technically in United States custody. In his ruling, Judge Urbina minimized as "legalistic" the government's argument that Mr. Omar was actually in the custody of the 27-nation Multi-National Force in Iraq, of which the United States was only a part.

Mr. Omar, 44, a naturalized American citizen, was arrested in Baghdad over a year ago by military authorities. He has not been charged or allowed to consult with a lawyer.

Lawyers who have brought a lawsuit on behalf of Mr. Omar's wife say that he went to Iraq as a businessman to obtain contracts in the reconstruction of the country.

In its filing last week, the Justice Department gave a long list of particulars in an effort to show that Mr. Omar was, in fact, a senior associate and even a relative of Abu Musab al-Zarqawi, the leader of Al Qaeda in Iraq. Department officials said that he would be tried before the Iraqi criminal court on charges in connection with his activities, which they said included plans to use his fluency in English to help kidnap foreigners from hotels in Baghdad.

The case has presented the courts with yet another set of legal questions about the judiciary's role in overseeing government actions connected to the conduct of war. The courts have already grappled with detentions of American citizens arrested inside the United States and those arrested on the battlefield in Afghanistan. Mr. Omar appears to be the first case of an American citizen apprehended in Iraq in connection with the insurgency there.

Judge Urbina said he recognized the importance of the issues before him. "The court is mindful," he wrote, "that this case presents complex questions regarding the executive's power in enigmatic times, mindful of American citizens' due process rights and humbled by the gravity of the judiciary's role as arbiter of the two."

He said that although the Justice Department had insisted that Mr. Omar was not in United States custody, his wife had received formal messages from United States consular officials in Baghdad saying that her husband was "under U.S. military care, custody and control."

The Justice Department said last week that Judge Urbina should not intervene because Mr. Omar was not in the control of the United States and because the government had given assurances that he would not be transferred to Iraqi custody until after he was convicted of any crimes.

Judge Urbina said the assurances did "little to ease the court's apprehension of irreparable injury" to Mr. Omar if the judge did not prohibit such a transfer in a formal ruling.
Posted by: Dan Darling || 02/14/2006 01:32 || Comments || Link || E-Mail|| [10796 views] Top|| File under:
Saddam spars with judge as chaos again mars trial
BAHGDAD - Ousted Iraqi dictator Saddam Hussein angrily sparred with the judge during his trial on charges of crimes against humanity Monday, saying he had been dragged back to court against his wishes after boycotting the last hearings. "Down with traitors, down with Bush, long live the ummah (Islamic nation)," roared Saddam as he arrived under tight security in the Baghdad courtroom for the first time since January 29.


Cause we all know how religious Saddam was when he was in charge.

The trial of Saddam and seven co-defendants, which has frequently descended into chaos since it opened in October, was adjourned until Tuesday after only a few hours. "I was forced into the courtroom," Saddam told chief judge Rauf Rasheed Abdel Rahman, whose tough handling of the trial had triggered a boycott by all defendants at the last hearing on February 2.


No doubt he'll be forced onto the trap.

"This is not a court this is a game," said Saddam, wearing a robe and heavy jacket rather than his usual smart suit, pounding on a podium in the dock. "Shame on you Rauf, you are insignificant," he shouted at the judge, accusing him of being "ignorant of the law" and implementing "American law".

Abdel Rahman, who took over as chief judge only last month after the resignation of his precedessor, banged his gavel on several occasions as he sought to silence Saddam's efforts to discredit the tribunal. The Kurdish judge warned the former dictator he would not be permitted to boycott the trial. "The law states that if the defendants refuse to appear before the court, he will be forced to appear before court, we are implementing the law."

Monday's hearing featured the written testimony of 23 complainants as well as the appearance of two former regime officials, who also said they were there against their will.
The visibly-annoyed Kurdish judge made clear his patience had run out and cut Saddam off when the 68-year-old asked for another chance to speak. "I've given you enough chances," Abdel Rahman retorted, amid repeated insults by Saddam, who shouted: "God damn your moustaches," a slur meant to denigrate the judge's manhood.
Barzan also frequently interrupted the session as guards were seen pushing him down into his seat in the dock. "You are a military judge," shouted Barzan, bare-headed and clad in a white undershirt instead of his usual traditional Arab headdress and gown.

After being cut him off several times, Barzan sat with his back defiantly to the judge for much of the session. During witness testimony, however, he returned to arguing with the judge and frequently had to be disciplined.

Ahead of Monday's session, Saddam's chief lawyer Khalil Al Dulaimi said the defense team had a number of conditions for its return, including replacing Abdel Rahman and prosecutor Jaafar Al Mussawi. He also called for improved security for defense counsel and continuous television transmission of the trial without periodic cuts to ensure it is "transparent and fair".


The more they protest the judge and prosecutor, the more confidence I have in the trial.

During the session, the court read the written testimony of 23 witnesses who could not attend the trial. Their testimony was similar to that of past complainants detailing their arrest and abuse by security services after the attempt on Saddam's life.

Saddam's former chief of staff Ahmed Hussein Khudeir was brought to the witness stand, complaining bitterly that he had been coerced. "I don't want to be a witnesss, not in this trial, not in any other.

"I won't testify against my president," he said, adding that he only heard about the Dujail events from the BBC and he could not remember any details.


"I know nothing! NA-thing! Tell them, Hogan!"

The court presented several execution decrees stemming from the Dujail case bearing Khudeir's signature. But he said they were routine office procedure notifying government departments about the implementation of a sentence of execution.

Hassan Al Obedi, the second witness, also said he was coerced into appearing and said the "Americans asked me to give testimony".

Human rights campaigners believe that Abdel Rahman, a Kurd who was twice arrested by the Saddam government and at one point was tortured so badly he was partly paralyzed, has a tough job ahead of him. Abdel Rahman was born in Halabja, the Kurdish town bombed by Saddam's forces with chemical weapons in 1988 -- another of the events for which Saddam could be tried later.
Posted by: Steve White || 02/14/2006 00:00 || Comments || Link || E-Mail|| [10797 views] Top|| File under:
Israel-Palestine-Jordan
Israel and US plot Hamas downfall
THE US and Israel are reportedly examining ways to effect the collapse of a Hamas government within a few months in order to bring about new Palestinian Authority elections. The talks have been held at "the highest levels" in Jerusalem and Washington, The New York Times reported last night, citing Israeli officials and Western diplomats. The risky strategy, which would involve starving the Hamas-led authority of cash, might be attempted, according to the report, if Hamas refuses to recognise Israel and accept previous Israeli-Palestinian agreements calling for peaceful co-existence between the Jewish state and a Palestinian state.

I'm so happy that I can read this in the NY Times. Oh joy oh joy.



Posted by: Gleck Shomoth8195 || 02/14/2006 15:07 || Comments || Link || E-Mail|| [10795 views] Top|| File under:
Hamas's post-election goals
Hamas' victory in the Palestinian Legislative Council (PLC) elections presents a substantial threat to the future of Israeli-Palestinian relations and even to the future of the entire Middle East. The concern over this threat can be seen in the urgent summit on January 30, 2006 in London, where member-states of the Quartet discussed how to deal with the new and unexpected situation. The focus of the concerns is that a terrorist organization has won the right to rule the Palestinian Authority (PA), while still refusing to recognize the state of Israel, to not abandon its "armed struggle, or to renew the peace process.

Hamas calls upon quartet not to impose economic sanctions against the Palestinian people

Senior members of the Hamas movement-among them Khalid Mash'al, head of Hamas' political bureau, Isma'il Haniyya, head of Hamas' list for the PLC, and Sami Abu-Zuhri and Mushir Al-Masri, Hamas spokesmen-rejected the demands of the Quartet that Hamas lay down its arms and recognize Israel. The Hamas leaders called on the Quartet to respect the decision of the Palestinian people and not to base the transfer of funds to the PA on accession to these demands. According to Mash'al, since the Palestinian people still do not have a state they are dependent on foreign economic aid, however "they are not beggars."[1] Mash'al added that the European Union (EU) in particular, must be able to see that the aid is given to the Palestinian people, if it wishes to win their sympathy. If this is not done, Mash'al warns, "it (the EU) is likely to regret it later, when Hamas will lead the Palestinian people to the haven of rest." At the same time, both Mash'al and Haniyya called upon the leaders of the Arab and Muslim states, as the Arab investors, to stand by the Palestinians and not abandon them.[2]

Local Arab leaders join in the international pressure against Hamas

On February 1, 2006, Mahmud 'Abbas (Abu Mazen), chairman of the PA, met with Husni Mubarak, President of Egypt, and 'Umar Suliman, head of Egyptian intelligence. After the meeting, Abu Mazen promised that he would avoid imposing the task of forming the Palestinian government on the Hamas movement-despite its victory in the PLC elections-as long as Hamas refused to abandon the path of violence, recognize the state of Israel, and respect all of the agreements signed thus far. If Hamas continues to refuse, he said, he would be forced to impose on other factions the task of forming the new government. Suliman, who in recent years served as a mediator between Hamas and the PA, added that "if they will not accept upon themselves these issues, nobody will negotiate with them." Notwithstanding, he noted that Hamas is a radical organization that will have difficulties putting forth a precise and instant change in its policy. Ahmad abu al-Ghit, Egyptian Foreign Minister, added that Hamas is unable to escape reality and that "whoever sits in the parliament speaks through his mouth and not through arms."[3]

Even Jordan joined the pressure of the international community upon Hamas to abandon terror and recognize Israel. Jordanian Prime Minister Ma'ruf al-Bakhit said in Amman that the Jordanian government-which expelled leaders of Hamas following the signing of a peace treaty between Jordan and Israel-would continue its policy of zero contact with the exiled leadership of the organization.[4]

Hamas will not recognize Israel in spite of the heavy international pressures

In his victory speech on January 28, 2006 in Damascus, Mash'al, stressed that Hamas will not succumb to international pressures to recognize Israel. "We are adhering to the liberation of Palestine and Jerusalem, the right of return, the evacuation of settlements and the option of armed resistance," he said. Addressing Israeli voters ahead of the March 2006 Knesset elections, Mash'al said: "there will be no peace or security amid the Israeli occupation."[5]

Nevertheless, Mash'al mentioned that Hamas is a pragmatic movement, and is aware that the PA is based on the foundation of the Oslo Accords. According to him, Hamas is willing to fulfill all accords signed by the PA, so long as this does not contradict its principles and does not violate the Palestinians' rights. He argued that every agreement that is in favor of the Palestinian people and does not harm their rights will be acceptable by Hamas. Furthermore, he added that "non-recognition of Israel does not mean that no steps will be implemented that will consider the existing situation and the circumstances of this level…non-recognition of the occupation does not mean that I want to destroy Israel in a flash." He noted that Hamas does not intend to alter its charter and that the armed struggle against Israel is what brought victory in the elections.[6]

In contrast to the non-recognition of Israel, Mash'al noted that Hamas will be willing to negotiate with the United States and the EU, however only on the provision that no preconditions will be imposed on it.[7]

Hamas is prepared for a "Hudna" (armistice) with Israel on restricted terms

In spite of this refusal to recognize Israel, Khalid Mash'al and Mahmud al-Zahhar expressed willingness to signing a temporary long-term peace treaty ("Hudna").[8]

The "Hudna" that Hamas is proposing is very similar to The Hudaybiyya Treaty, a temporary treaty lasting ten years that was signed between the Prophet Muhammad and the Quraysh tribe in the year 628 (6 to the Hijra). This pact was representative of the period, and there exist numerous explanations for its signing: the first being the desire of Muhammad to allow himself and the Muslim believers, through significant religious concessions, to enter Mecca for a period of three days in order to fulfill the "'Umra" (a minor pilgrimage to Mecca not during the period of Hajj), in return for the promise that during this time Mecca would be evacuated of its residents and the two sides would not confront one another. A second explanation was Muhammad's desire to prevent a potential Quraysh-Jewish coalition against him. The third explanation is Muhammad's desire to neutralize the Quraysh tribe in the south while he planned to attack the Khaybar-Jews in the north.

In retrospect, The Hudaybiyya Treaty allowed Muhammad and the Muslims to strengthen their ranks without needing to worry about a confrontation with the Quraysh tribe. After only two years (630) the Muslims annulled the agreement and conquered Mecca. This agreement has since been exploited more than once by radical Muslim organizations that seek to justify the annulment of agreements signed with those characterized as "enemies".[9]

Hamas: Our democracy is not that of the United States and of Israel

According to Khalid Mash'al, the democracy preferred by the United States and its allies, particularly Israel, is a democracy that fits the norms and political agendas of those states, but is completely different from that of the Hamas. The Hamas version of democracy is based on the Islamic democracy, which espouses "divine sovereignty" rather than "people's sovereignty".[10] Nevertheless, Mash'al turned to the Palestinian people and "calmed" them, claiming that Hamas does not intend, at this stage, to apply "Shari'a" (Muslim religious law) in the PA. In his words, "Hamas is aware of the existing situation at this stage, it believes in gradation and does not intend to force its plans on anybody, since the nation itself voted in favor of the armed struggle option."[11]

In order to prevent turbulence in the PA, especially in the security apparatus, Mash'al declared that "there is no intention to enact a change of personnel in the Palestinian mechanisms, even though it is subject to change."[12] In regards to this, 'Atef 'Adwan, elected to the PLC on the Hamas list from northern Gaza, declared that there is no intention to replace the heads of the Palestinian security network with members of Hamas, even though changes will possibly occur based on criteria of effectiveness, professionalism and incorruptibility.[13]

Mash'al characterized the present period as transitional and warned of any attempt to sabotage Hamas' victory. According to him, the forming of the Palestinian government will take place over a number of weeks or even months, and until then all of the authorities will remain under the previous government. Mash'al called upon Fatah to join the future government, and rejected criticism that the Hamas invitation stems from Hamas' inability to manage the PA alone.[14] He presented three primary goals that Hamas must fulfill throughout its service in the government: first, improving the situation of the Palestinian people in all aspects. Secondly, continuing the armed struggle. Third, "cleaning house" in the various bodies of the PA followed by the rebuilding of the Palestinian Liberation Organization (PLO), which Hamas will be a part of.[15]

Borders of the Palestinian state and the return of Hamas leaders to the Territories

Khalid Mash'al declared that "the map of Palestine is the known map as it existed during the British Mandate" (in other words, from the sea to the river - author's note.). According to him, "we believe in operating in stages, gradually and realistically. We can achieve our rights step by step and establish our state, on the condition that there will be sovereignty."[16]

Mash'al denied the existence of plans to return to the Territories, and said that "once Hamas decides to return its leaders to the Territories, it will choose the appropriate path and the right time to do so." Furthermore he added that "the return is a right that we will fight for, although it will be carried out at the right time…we trust those that are present in the Territories and Hamas does not need an irresponsible migration from abroad."[17]

Establishing a Palestinian army for a future state

Mash'al noted that Hamas is ready to collect the arms from the Palestinian street and to unite the various military wings of all organizations into one Palestinian army, "as exists in other countries." This army will operate, according to him, to liberate the rest of the Palestinian Territories, to defend the Palestinian people and to return the Palestinians' rights. As such, he will oversee the arms that will be collected from the public. Mash'al noted that the establishment of a Palestinian army will not interfere with the role of the "'Iz al-Deen al-Qassam Brigades", the military wing of Hamas, who "will continue to defend the Palestinian people."[18]

Summary and Conclusion

Despite declarations on the part of Hamas leaders that it is willing to fulfill all of the commitments of the previous government, there is a clear contradiction here, since these commitments contradict two main principles central to the movement's charter: non-recognition of Israel and continuance of the armed struggle against it.

Hamas' calls for the "Hudna" with Israel is merely an ancient maneuver commonly used by radical Islamic organizations to reestablish and strengthen their power without being exposed to danger from their adversaries. The "Hudna" is intended to serve the step by step program that Hamas advocates for the liberation of all of Palestine, from the sea to the river. This is evident in Mash'al's words: "we believe in operating in steps, gradually, and realistically. We can achieve our rights step by step and establish our state, on the condition that there will be sovereignty."
Posted by: Dan Darling || 02/14/2006 02:46 || Comments || Link || E-Mail|| [10796 views] Top|| File under:
MPs strengthen Abbas' grip on Palestinian Authority
The outgoing Palestinian parliament used its final session Monday to give Palestinian leader Mahmoud Abbas broad new powers, infuriating Hamas just days before the Islamic group was to take control of a suddenly weakened legislature. The new legislation was designed to preserve Abbas' control over the Palestinian Authority, though it was unlikely to assuage international concerns about dealing with a Hamas-led government.

Hamas officials said they would immediately try to overturn the laws after the new parliament is sworn in Saturday. "I think this session was illegal. It is a kind of bloodless coup," said Abdel Aziz Duaik, an incoming Hamas legislator. The new law "puts complete authority in the hands of the president," he added.

Abbas' Fateh Party, which dominated Palestinian politics for four decades, was roundly defeated by Hamas in January 25 parliamentary elections. Abbas was elected last year to a four-year term. In their final session with a parliamentary majority, Fateh lawmakers gave Abbas the authority to appoint a new, nine-judge constitutional court, which would serve as the final arbiter in disputes between him and a Hamas parliament and Cabinet. The court could also veto legislation deemed to violate the Palestinians' Basic Law, which acts as a quasi-constitution. Legal expert Issam Abdeen said the legislation would essentially give Abbas power over what laws the new parliament passed "since he is the one who appoints the judges of the constitutional court." "He can use (these powers) to nullify laws that are unacceptable to him. If Hamas now approves Islamic laws, he could say it is against the constitution," Abdeen said.
Posted by: Fred || 02/14/2006 00:00 || Comments || Link || E-Mail|| [10797 views] Top|| File under:
Abbas now controls Palestinian media
JPost - Reg Req'd


In an attempt to prevent Hamas from taking control over the media, PA Chairman Mahmoud Abbas on Monday decided to place the PA's radio and television stations under his jurisdiction, PA officials in Ramallah told The Jerusalem Post.


Arafat taught well: control the message - be the conduit


The decision, which comes days before the new Hamas-dominated Palestinian Legislative Council is sworn in, drew sharp criticism from Hamas leaders, who called it "illegal." The Palestinian Broadcasting Corporation, a body that consists of the official Voice of Palestine Radio and TV, has always functioned as a department inside the PA Information Ministry. The corporation was established soon after the return of the PLO to the West Bank and Gaza Strip following the signing of the Oslo Accords.


"following strict Nigerian Corporation laws"...you may have read about them...


According to the officials, the decision came in the form of a "presidential decree." The decree means that Abbas and his office, not the Information Ministry, will now be directly in charge of the electronic media. The decision also affects the PLO's official news agency, Wafa, which will now report directly to Abbas's office.


WAFA=WTF?


"Hamas is about to form a new cabinet and we don't want to give them control over the radio and television stations," a top PA official explained. "This means that a Hamas information minister would have no power over the media."

Palestinian journalists and editors who met lately with Abbas warned that they would not agree to serve under a Hamas administration. PA security officials expressed a similar position immediately after the results of the election were announced. Abbas's move is the latest in a series of similar decisions taken since Hamas won the January 25 parliamentary election. In the past two weeks, Abbas issued several decisions to appoint or promote officials in various ministries and PA institutions.

At least five Health Ministry officials were promoted to senior positions last week, triggering protests from Hamas and other groups. The officials are all members of the ruling Fatah party.


Go figure!


The majority of the PA's top officials are Fatah members who fear that they will lose their jobs when, and if, Hamas takes over. Hamas representatives said last week that they were planning to cut the number of civil servants, pointing out that many people were on the payroll but not working. Hamas also said that it would cut the number of senior officials in PA ministries, especially in cases where more than 10 directors-general were serving.

Hamas spokesman Sami Abu Zuhri strongly criticized as "illegal" the latest decisions, saying Abbas had no right to make such changes before the formation of the new cabinet. He said Abbas was exploiting the transitional period to make last-minute changes and to create new facts on the ground.


the Paleos are learning politics at its' cut-throat best, some day they may learn the Art of Compromise™..... naaaaaaggghhh
Posted by: Frank G || 02/14/2006 00:00 || Comments || Link || E-Mail|| [10796 views] Top|| File under:
Hamas collects arms from militants in northern Gaza
The Hamas military wing, Iz al-Din al-Qassam, has recently finished registering and collecting weapons used by its activists in the northern Gaza Strip, a process sources said began at the order of the Hamas political bureau, after Hamas' victory in the Palestinian parliamentary elections last month.

The Palestinian and foreign sources said weapons collection in the central and southern parts of Gaza was hindered by fighting between Fatah and Hamas activists. The weapons that were collected have been transferred to Hamas military wing leaders in Gaza.

Hamas sources said the weapons collection was an attempt to show the West that Hamas is succeeding in enforcing internal discipline. Some also see the move as a step toward the possibility that a future government will decide to extend the period of "calm," in which Palestinian organizations agree to refrain from attacking Israeli targets, and to collect weapons from all the armed Palestinian groups.

However, other sources said the arms collection is the first step in unifying all armed Palestinian factions under one body, which will be under the jurisdiction of a future Hamas government. The unified factions are meant to constitute a counterweight to the PA security services, which will, for the most part, be under Abbas' jurisdiction.


Thus setting the stage for the upcoming civil war. Ummm, yummy popcorn.

The weapons collection comes in the wake of several moderate statements made by Hamas leaders recently in an effort to make the Hamas victory more acceptable in the eyes of the West. The most recent such comments came Monday, when a Russian newspaper published an interview with the head of Hamas' political bureau, Khaled Meshal, who was quoted as discussing, for the first time, the possibility that Hamas will disarm. Meshal also recognized the 1967 borders, despite the Hamas position that Palestine's borders are the river and the sea. "If Israel recognizes our rights and pledges to withdraw from all occupied lands, Hamas, and the Palestinian people together with it, will decide to halt armed resistance," Meshal told the Nezavisimaya Gazeta.


"Until it's more convenient to start planting bombs again," he added.

Meshal also criticized the roadmap, saying Hamas is not obligated to adhere to the Quartet-backed peace plan. He said no one was carrying out the roadmap demands and that the Palestinians need not do so.


That should do it for the roadkill.

In the Gaza Strip, Hamas has stopped holding armed parades following Palestinian criticism after an explosion killed 20 Palestinians during a Hamas parade in the Jabalya refugee camp in September. The explosion took place aboard a truck carrying Qassam rockets in the midst of the parade.


Forgot the safety pin, huh?
Posted by: Steve White || 02/14/2006 00:00 || Comments || Link || E-Mail|| [10797 views] Top|| File under:
Science & Technology
Robots dying in Iraq, so soldiers don't have to
EFL.


The Defense Department is rapidly expanding its army of robot warriors on land, air and sea in an effort to reduce American deaths and injuries in Iraq and Afghanistan. "We want unmanned systems to go where we don't want to risk our precious soldiers," said Thomas Killion, the Army's deputy assistant secretary for research and technology. Robots should take over many of the "dull, dirty and dangerous" tasks from humans in the war on terrorism, Killion told a conference of unmanned-system contractors in Washington last week.

Despite doubts about the cost and effectiveness of military robots, the Defense Department's new Quadrennial Defense Review, a strategic plan that's updated every four years, declares that 45 percent of the Air Force's future long-range bombers will be able to operate without humans aboard. No specific date was given. One-third of the Army's combat ground vehicles are supposed to be unmanned by 2015. The Navy is under orders to acquire a pilotless plane that can take off and land on an aircraft carrier and refuel in midair. Robotic submarines also are planned.

The Pentagon is doubling the number of Predators and Global Hawks, unmanned surveillance aircraft that have been prowling the skies since before the Iraq war began.

While they may save lives, robots can be very expensive. Operating the Global Hawk costs as much as $100,000 per flight hour, many times higher than a piloted aircraft, according to Melody Avery, an advanced-aeronautics expert at NASA's Langley Research Center in Hampton, Va. Still, those vehicles are being joined by a host of small robotic machines with such names as Talon, Raven, Shadow, Hunter, Pointer, Dragon Eye and Sand Dragon.


That's the American way of war. Expend hardware, not people.


Miniature drones equipped with cameras and weighing only a few pounds can be launched by hand, bungee cord or catapult, from a rooftop or a moving truck.

A hopping gadget described by John Feddema, a robotics expert at Sandia National Laboratories in Albuquerque, N.M., can jump 50 feet in the air to place a communications system in a tree or on a rooftop. A "throwbot" can be tossed over a wall or into a building to avoid a deadly ambush.

The remote-controlled Pacbot can sniff a roadside bomb 50 yards away, roll up and defuse or detonate it. A new, larger version, the Marcbot, pokes its video camera through doors or windows, looking for signs of danger.

Soldiers "love" the robots, said Army Col. Edward Ward of the Pentagon's Robotics Systems Joint Project Office. "We're in the business of saving lives, and it works."

Marine Col. Terry Griffin, who also works in the Robotics Systems office, talked about a hypothetical situation in which soldiers were ordered to check out a multistory building in which insurgents might be lurking. "Do you want to send your son or daughter in there? No, let's send a robot," Griffin said. "Three years ago, I had to beg people to try a robot," he said. "We don't have to beg anymore. Robots are here to stay."

According to Ward, the Army had 150 combat robots in 2004 and 2,400 at the end of 2005, and it will have 4,000 by the end of this year. Robots also can help in other ways; for example, they can relieve soldiers of the heavy loads they must carry in combat. The Pentagon wants to get a soldier's fighting weight down from 100 pounds of equipment to 40 pounds, Killion said.


Caddy, the number 5 grenade.


An unmanned truck - known as a MULE, an acronym for Multifunction Utility Logistics Equipment - can carry supplies, water and extra batteries. MULEs can run in convoys with or without human leaders. The Army is developing armed ground vehicles that can maneuver along trails and across country at speeds of 25 mph or more without drivers.

Next month, Boeing will deliver the first of its new X45 pilotless bombers, with a 50-foot wingspan and the ability to refuel in midair.


Darn. That thing could stay up for weeks.


Northrop Grumman is working on an X47 model that's designed for use on an aircraft carrier.

Not satisfied with the abilities of its current crop of robots, the Pentagon wants unmanned machines that can operate completely without human controllers. At present, most of these systems are controlled by radio signals or through long wires, known as a "robot-on-a-rope." "The goal is a fully autonomous system by 2020," said Jeffrey Kotora, the manager of the Joint Robotics Program in Defense Secretary Donald H. Rumsfeld's office. Killion called it "a system that has the smarts to operate like a manned system."

Robotic experts at the conference, which was sponsored by the Association for Unmanned Vehicle Systems International, said it would be extremely difficult to produce fully autonomous systems with what Kotora called "sensing and almost thinking ability."

Larry Jackel, the Robotics Initiatives director at the Defense Advanced Research Projects Agency said, "We've just scratched the surface."


And he has a great name, even if he can't spell.




Just don't connect them all to Skynet.



Posted by: Jackal || 02/14/2006 00:00 || Comments || Link || E-Mail|| [10798 views] Top|| File under:
Southeast Asia
Pro-US rally staged in Jolo
More than 1,000 Filipino Muslims staged a pro-American rally in Jolo, on the island of Sulu, over the weekend.

Impoverished Sulu is about 600 miles south of the capital Manila and has been the site of an ongoing Islamic insurgency.

According to local media, the islanders were demonstrating their support for a joint U.S.-Filipino military exercise called "Balikatan" -- "shoulder-to-shoulder." The joint military drill and humanitarian mission begins Feb. 20 and runs until March 5.

Approximately 5,500 U.S. personnel and 2,800 Armed Forces of the Philippines personnel will participate in the exercise, the 22nd in a series that began in 1981. Approximately 250 U.S. personnel along with Filipino colleagues will provide medical, dental and veterinary care and work on civic action projects during the exercise.

Jolo is one of Muslim Mindanao Autonomous Region's poorest districts.

The Manila Times reported that some of the demonstrators came from as far as Parang in southern Sulu.

The influential but reclusive Sultan of Sulu and North Borneo, Sharif Ibrahim Ajibul Mohammad Pulalun, led the rally.

The rally is the first time Pulalun has openly supported the Balikatan exercise.

Pulalun, a staunch supporter of President Gloria Macapagal Arroyo, told those at the rally, "I call on every Muslim in Sulu to support the government and the Balikatan program, because this will bring us more humanitarian aid. Let us show the world that we are peaceful citizens. I appeal to every Muslim to welcome our American visitors and support their peaceful cause."

Many attended the rally after hearing Pulalun appealing on local radio stations for the public to support the military drills because it would bring humanitarian and medical aid to Sulu.

Security for the exercise will be tight, as Jolo is also known as a stronghold of the Abu Sayyaf Group, which Filipino intelligence believes to be closely linked to al-Qaida.
Posted by: Dan Darling || 02/14/2006 01:50 || Comments || Link || E-Mail|| [10796 views] Top|| File under:
Sri Lanka
Lankan president rules out homeland for Tigers
Sri Lankan President Mahinda Rajapakse on Monday ruled out Tamil Tiger demands for a separate homeland in the island's north and east, but said he would rein in armed groups %u2013 a central rebel demand ahead of crunch talks.

The Liberation Tigers of Tamil Eelam (LTTE) have threatened to resume an armed struggle that led to two decades of civil war which killed more than 64,000 people up until a 2002 truce unless the government gives them a separate homeland for ethnic Tamils. "There's only one country, we can share power. Not a separate state. That idea must be taken off ... it is completely out," Rajapakse told Reuters in an interview ahead of upcoming talks with the rebels in Switzerland to avoid a slide back to war. This is a small country, where you can't have two states. I won't allow the country to be divided. You have to give up the concept of having two nations, or two countries ... There is no Tamil Eelam in Sri Lanka. There cannot be an Eelam."
Posted by: Fred || 02/14/2006 00:00 || Comments || Link || E-Mail|| [10797 views] Top|| File under:
Syria-Lebanon-Iran
More Iranian Presidential Seething And Ultimatums
Mahmoud Ahmadinejad: "The affront to the honor of the Prophet of Islam is in fact an affront to the worship of God, and to the seeking of truth and justice, and an affront to all the prophets of God. Obviously, all those who harm the honor of the prophet of Islam..."

Crowd: "Death to Denmark.

"Death to Denmark.

"Death to Denmark.

"Death to Denmark."

[...]

Ahmadinejad: "As the representative of the great Iranian people, I call upon all free people of the world - Christians and Jews - to rise together with the Muslims and not to let a handful of shameless Zionists, who have been defeated in Palestine, to harm the sanctity of the prophets.

"I call upon them not to let a few weak governments - which owe their rise to power to the support of the Zionists - support them in this ugly manner.

"As I have said before, as far as several aggressive European governments are concerned, and as far as the Great Satan [the U.S.] is concerned, it is permissible to harm the honor of the divine prophets, but it is a crime to ask questions about the myth of the Holocaust, and about how the false regime occupying Palestine came into being.

"On the basis of this myth, the pillaging Zionist regime has managed, for 60 years, to extort all Western governments and to justify its crimes in the occupied lands - killing women and children, demolishing homes, and turning defenseless people into refugees.

"When we protest to the [Europeans], they say: 'There is freedom in our country.' They are lying when they claim they have freedom. They are hostages in the hands of the Zionists. The people of Europe and America are the ones that should be paying the heavy price of this hostage-taking.

"How come it is allowed to harm the honor of the prophets in your country, but it is forbidden to research the myth of the Holocaust? You are a bunch of tyrants, who are dependent upon the Zionists and who are held hostage by them.

"We proposed the following: If you are not lying, allow a group of neutral, honest researchers to come to Europe, and to talk to people, examine documents, and let people know the findings of their research about the Holocaust myth. You have even prevented your own scholars from researching this issue. They are allowed to study anything except for the Holocaust myth. Are these not medieval methods?"

[...]

"Even today, a group of people convene and declare: 'We rule that the Holocaust happened, and everybody must think the same.' This is a medieval way of thinking. On the face of it, the technology has changed, but the culture and the way of thinking remain medieval. If you are looking for the real Holocaust, you should look for it in Palestine. Over there, the pillaging Zionists are massacring the Palestinian people every day. If you are looking for the crimes of the Holocaust, you should find them among the oppressed people of Iraq. Today, all the people throughout the world are familiar with your methods and your way of thinking. Your behavior is the essence of Western liberalism."

[...]

"Until now, the Islamic Republic of Iran has been operating, on nuclear affairs, within the framework of the IAEA and the NPT. But if we see that you are trying, on the basis of these regulations, to deny the Iranian people of its right, you should know that the Iranian people will reconsider its policies."

[...]

"You have destroyed the prestige of the NPT. You should know that the Iranian people will not give up its indisputable right. Hear this: This is the voice of the Iranian people. It is expressing its opinion about nuclear energy clearly. Hear this:"

Crowd: "Nuclear energy is our indisputable right.

"Nuclear energy is our indisputable right.

"Nuclear energy is our indisputable right.

"Nuclear energy is our indisputable right."

[...]


"You've got to fight, for your right, to be stooooopid."
Posted by: Anonymoose || 02/14/2006 20:13 || Comments || Link || E-Mail|| [10796 views] Top|| File under:
Iran to West: Remove Israel, or we will...... seeth and seeth
Ahmadinejad says time has come for world to bow to Allah

By Ryan Jones

February 12th, 2006
PRINTABLE VERSION

If the West fails to peacefully remove the "Zionist entity" from the Middle East, the "Palestinians" and their Islamic allies will do so through violent fury, warned Iranian President Mahmoud Ahmadinejad at a mass demonstration in Tehran Saturday.

Addressing the hundreds of thousands who turned out to mark the 27th anniversary of Iran's "Islamic Revolution," the virulent leader, as reported by WorldNetDaily, said regarding Israel:

"We ask the West to remove what they created sixty years ago and if they do not listen to our recommendations, then the Palestinian nation and other nations will eventually do this for them. Remove Israel before it is too late and save yourself from the fury of regional nations."
Islam dictates that formerly-Muslim dominated lands cannot revert to permanent non-Muslim control. It is this cornerstone of their faith that drives the murderous anti-Israel policies of Hamas and most of the Jewish state's Middle East neighbors.

But the threat is not only to Israel and other non-Muslim nations that have regained their sovereignty. Reconquering them is only the first step.

According to the Muslim faith, jihad must be waged until the entire world is under the thumb of Islam. Ahmadinejad declared that now is the time for the West to bow to this reality and submit to Allah:

"On the anniversary of the victory of the Islamic Revolution, the Iranian nation, numbering in the millions, calls upon those governments to worship Allah."
Similar sentiment was expressed by Iran's Hamas allies in the Palestinian Authority last week.

Speaking at a Damascus mosque on February 3, overall Hamas political leader Khaled Mashal declared:

"We say to this West... By Allah, you will be defeated... Tomorrow, our nation will sit on the throne of the world. This is not a figment of the imagination, but a fact."



Poor helpless, illiterate bastard.
Posted by: Besoeker || 02/14/2006 15:59 || Comments || Link || E-Mail|| [10800 views] Top|| File under:
IRGC commander addresses suicide bomber corps
A senior commander of Iran's elite Islamic Revolutionary Guards Corps (IRGC) vowed that following the printing of insulting cartoons of Islam's prophet Muhammad in European dailies, the Islamic Republic's suicide volunteers abroad were being placed on readiness alert to attack Unites States and Israeli interests.

Mohammad-Reza Jaafari, the commander of Iran's "Lovers of Martyrdom Garrison" and a Brigadier General in the IRGC, said, "Now that America is after gaining allies against the righteous Islamic Republic and wants to attack our sanctities, members of the martyrdom-seeking garrisons across the world have been put on alert so that if the Islamic Republic of Iran receives the smallest threat, the American and Israeli strategic interests will be burnt down everywhere".

He was speaking to a group of suicide volunteers in Shahr-Rey, on the outskirts of Tehran, on Saturday evening.

Jaafari defended recent comments by Iran's hard-line President Mahmoud Ahmadinejad regarding the Islamic Republic's suspected nuclear weapons program. "Ahmadinejad's speech in Bushehr reflected the words of the Imam [Ayatollah Ruhollah Khomeini], the Supreme Leader [Ayatollah Ali Khamenei], the beloved martyrs and the victorious, brave, and martyrdom-seeking nation of Iran".

"The only tool against the enemy that we have with which we can become victorious are martyrdom-seeking operations and, God willing, our possession of faithful, brave, trained and zealous persons will give us the upper hand in the battlefield", he said.

"America and any other power cannot win in the unbalanced war against us".

"Upon receiving their orders, our martyrdom-seeking forces will be uncontrollable and a guerrilla war may go on in various places for years to come", Jaafari said.

"We tell the American people that tomorrow's actions are based on the stance and adventurism of their president [George W. Bush]. So it will be a lot less costly for the American people to contain Bush than to wage a war, which will definitely cost them a great deal".

Previously, the senior IRGC commander had declared that his suicide volunteers will destroy U.S. interests all over the world in retaliation to any attempt by Washington to hit Iran's nuclear installations.

In his recent speech, the commander of Iran's suicide units hinted that the theocratic state might also make use of long-term "sleeper cells" in the West for these operations.

In an earlier interview with Parto-Sokhan, Jaafari announced that more than 50,000 individuals had been enlisted in the Iranian military garrison opened to recruit and train volunteers for "martyrdom-seeking operations".

He added that several military divisions of the "Lovers of Martyrdom Garrison" had already been established in several of Iran's provinces and others were presently being formed to "confront threats by America and Israel".
Posted by: Dan Darling || 02/14/2006 01:38 || Comments || Link || E-Mail|| [10802 views] Top|| File under:
Iran kicks of Holocaust-bashing cartoon fest
A controversial contest for cartoons of the Holocaust was launched in Iran on Monday in a tit-for-tat move over the caricatures of the Prophet Mohammed that have enflamed Muslims worldwide.

The first entry was said to be from renowned Australian cartoonist Michael Leunig, according to the Website organizing the competition with Iran's biggest selling newspaper Hamshahri, triggering outrage in the United States and Germany in particular.

"As a show of solidarity with the Muslim world, and an exercise in free speech, I would like to submit a cartoon to you on the theme of the Holocaust," Leunig was quoted as saying in a statement on the Irancartoons.com Website.

Hardline President Mahmud Ahmadinejad has already prompted international anger by dismissing the systematic slaughter by the Nazis of mainland Europe's Jews as a "myth" used to justify the creation of Israel.

The first of Leunig's two cartoons on the Website show a poor man with a Star of David on his back walking toward the Auschwitz death camp in 1945 with the words "Work Brings Freedom" over the entrance.

The second shows the same scene but depicting "Israel 2002" with the slogan "War Brings Peace" over the entrance and the same man walking toward it bearing a rifle.

"I have had some difficulty getting this work published in my own country, and I believe it would help highlight the hypocrisy of the West's attitude to free speech if you were to publish it," the Melbourne-based Leunig was quoted as saying.

Hamshahri, which is published by Tehran's conservative municipality, said that the contest was officially launched on Monday with the title "What is the limit on freedom of expression in the West?"

Its graphics editor Farid Mortazavi said earlier this month that the aim was to turn the tables on the assertion that newspapers can print offensive material in the name of freedom of expression.

Anger over cartoons of the Prophet Mohammed, first published in Denmark in September, has boiled over into violent demonstrations across much of the Muslim world.

"Freedom of expression has always been a pretext for Westerners ... to insult the beliefs of Muslims," Hamshahri charged in its advertisement for the contest.

"This assault is taking place while criticizing many issues such as the crimes of the United States and Israel as well as historical events like the Holocaust are seen as an unforgivable crime all over the West."

Iran's fiercely anti-Israeli regime is supportive of so-called Holocaust revisionist historians, who maintain that the systematic slaughter by the Nazis of mainland Europe's Jews as well as other groups during World War II has been either invented or exaggerated.

The newspaper said that the contest was open until May 5. It did not announce what the prize would be but said that each artist would receive a book of the cartoons submitted.
Posted by: Dan Darling || 02/14/2006 01:37 || Comments || Link || E-Mail|| [10794 views] Top|| File under:
Pakistan powerless to stop US attack on Iran: Musharraf
Pakistan is opposed to a US attack on Iran over its nuclear programme, but has little power to stop it, President General Pervez Musharraf said on Monday. "We are against any aggression against Iran. However, if the United States attacks, I don't know how we could interfere," Gen Musharraf told a group of American and Asian journalists at the army chief's headquarters in Rawalpindi.


"Hey, don't look at us! You're on your own, turbans!"

"And keep the natural gas coming!"
Posted by: Fred || 02/14/2006 00:00 || Comments || Link || E-Mail|| [10797 views] Top|| File under:
Hizbollah pushed for disarmament
As Hizbollah meshes into Lebanese political life, a serious effort is afoot to push the organisation into laying down its arms and distancing itself from the policies of Iran and Syria. It comes at a critical juncture: Iran is under pressure over its nuclear programme, Lebanon is out from under the Syrian military thumb, and another Islamic movement, Hamas, is set to take a Palestinian governing role.

Hizbollah, branded a terrorist organisation by the United States, has been reinventing itself in Lebanon in recent years to ensure its survival. From a shadowy group linked to militants who carried out some of the worst violence of the 1980s, it is evolving into a mainstream political party with 11 legislators in the 128-seat Lebanese parliament and two ministers in the 24-member Cabinet. Now, with its Syrian backers in Lebanon having lost power since Syrian troops quit Lebanon last year, Hizbollah may be facing its greatest challenge. For the first time, open debate has unfolded in Lebanon about Hizbollah's weapons as well as its allegiance to the country. Many among Lebanon's new anti-Syrian majority accuse it of dividing its loyalties among Beirut, Damascus and Tehran.

Critics worry that Hizbollah, whose name means Party of God, has become the Lebanese arm of an anti-US regional front for Iran and Syria. Anti-Syrian politician Walid Jumblatt and others have said Lebanon should not be "a barricade for Iran's nuclear facilities." Referring to Hizbollah's leader, Sheikh Hassan Nasrallah, Jumblatt said Friday: "No matter how strong he is — and he is strong — as a simple Lebanese citizen I say no to Syrian and Iranian tutelage." Meanwhile, Hizbollah faces a 2004 UN Security Council resolution demanding it disarm. Lebanon's many militias disarmed in 1991 after a 15-year civil war ended, but Hizbollah kept its weapons, saying it needed them to fight Israel's occupation of southern Lebanon.

The Lebanese army of about 70,000 troops with a modest arsenal couldn't move against Hizbollah for fear it would split along sectarian lines as happened in the civil war. The Israelis left in 2000, but Hizbollah fights on over a disputed piece of land called. Shebaa Farms. It maintains that Israel, having twice invaded Lebanon, could do so again, and has been cool to the idea of merging into the Lebanese army, lest its options be curtailed in any future conflict with Israel. It has mortars, rocket-propelled grenades, rifles and over 10,000 Katyusha rockets. It is believed able to field thousands of armed supporters, drawn from the Shiite Muslim community who are Lebanon's largest single sect.

Nasrallah says he is open to discussions on the arms, and disputes the idea that his group does the bidding of Damascus or Tehran. To burnish his credentials as a Lebanese political figure, Nasrallah joined hands last week with a major anti-Syrian Christian leader, Michel Aoun. The two men called for a national defence strategy that would deal, among other matters, with the weapons issue. "How do we protect Lebanon and what is the best strategic way to protect the country — when we agree on that, we can discuss the weapons," Nasrallah said.
Posted by: Fred || 02/14/2006 00:00 || Comments || Link || E-Mail|| [10796 views] Top|| File under:
Who's in the News
93
[untagged]
Bookmark
E-Mail Me
The Classics
The O Club
Rantburg Store
The Bloids
The Never-ending Story
Thugburg
Gulf War I
The Way We Were
Bio
Merry-Go-Blog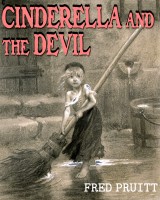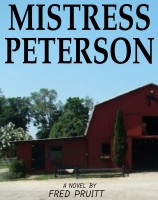 On Sale now!


A multi-volume chronology and reference guide set detailing three years of the Mexican Drug War between 2010 and 2012.

Rantburg.com and borderlandbeat.com correspondent and author Chris Covert presents his first non-fiction work detailing the drug and gang related violence in Mexico.

Chris gives us Mexican press dispatches of drug and gang war violence over three years, presented in a multi volume set intended to chronicle the death, violence and mayhem which has dominated Mexico for six years.
Click here for more information


Meet the Mods
In no particular order...


Steve White
Seafarious
tu3031
badanov
sherry
ryuge
GolfBravoUSMC
Bright Pebbles
trailing wife
Gloria
Fred
Besoeker
Glenmore
Frank G
3dc
Skidmark



Better than the average link...



Rantburg was assembled from recycled algorithms in the United States of America. No trees were destroyed in the production of this weblog. We did hurt some, though. Sorry.
18.232.56.9

Help keep the Burg running! Paypal: