Afghanistan
ISAF prepares to leave base at Kabul Airport
ISAF, the NATO-led stabilization force in Afghanistan, is taking steps to release much of Kabul's main airport to Afghan officials for civilian use. ISAF has had hundreds of troops based at Kabul Airport since late 2001 when the multinational force first deployed to Afghanistan under its UN mandate. But ISAF is building new facilities to the north of the main runway. It also is training Afghan staff to help Kabul take over buildings that house about 1,500 ISAF soldiers.

Although ISAF accounts for only some 40 of the 130 flights leaving or arriving at Kabul Airport every day, its impact on the facility has been far greater.

A sprawling complex of ISAF buildings and equipment takes up about half of the land along the 3-kilometer runway -- the only operational runway at the airport. For civilian air traffic during the last four years, Afghan officials have operated a separate terminal building at the south end of the runway.

But that will soon change, according to Konstantinos Prionas, who heads security at ISAF's part of the airport.

"For the military plans, hopefully, depending on the weather or some other constraints maybe we have by summer of [2007] all the works finished [in] the north part [and] we are ready after that to move to the north part of the airport."

Prionas says he expects demining operations to be completed within a few weeks. He says more construction will follow in the form of parking space for planes, a new taxiway, buildings, and other facilities.

Improvements at Kabul Airport -- as well as the airport in the western city of Herat -- have been listed by the Afghan government as top infrastructure priorities during the next five years.

"When all the plans will be [realized] and all the procedures [applied], [Kabul Airport] will be a real international airport with many flights."

Much work has been done in the four years since ISAF troops arrived. Most of the wreckage of Soviet and Afghan military aircraft destroyed during decades of war has been hauled away from along the runway. Deminers have located much of the unexploded ordnance and land mines there -- leaving behind red flags as warning markers. But officials say mines remain troublesome on some parts of the airport grounds.

Prionas says the airport will retain only a single operational runway.

He says ISAF has so far worked closely with Afghan civilians at the other part of the airport. The two sides share many facilities.

ISAF played a significant part in supporting Muslim pilgrims who were traveling to Saudi Arabia this year for the hajj. Prionas says the NATO-led force helped some 25,000 pilgrims pass through Kabul Airport this year.

However, he says the civilian authorities increasingly want to draw distinctions between themselves and the foreign military authorities at Kabul Airport.

Prionas praises the Afghan airport authorities for making "major steps" towards being able to operate the airport independently.

ISAF is playing its part here, too. Prionas says that apart from other assistance, ISAF offers specialized training for crucial personnel.

"We have other training now [for Afghan air-traffic controllers]. Most of them, I can say, do very well. And maybe after eight months or 10 months [they] will be ready to take [over] the responsibilities [of] air-traffic controllers."

ISAF is currently also training Afghan meteorologists and firefighters.

Prionas says it will take years before Afghan civil-aviation authorities are able to run the airport independently of ISAF.
Posted by: Anonymoose || 02/13/2006 00:00 || Comments || Link || E-Mail|| [6460 views] Top|| File under:
770 al-Qaida linked foreigners get Afghan citizenship during past regimes
Some 770 al-Qaida linked foreigners have got Afghanistan national identity cards during the past regimes in last decade, the spokesman of Interior Ministry said Sunday. "Yes, I confirm that 990 foreign nationals have gotten Afghan citizenship before establishment of provisional government of Afghanistan and 770 of them are al-Qaida associates," Yusuf Stanikzai told Xinhua.


The Talibs used to hand out Afghan citizenship to anybody with a big enough turban...

However, he declined to identify their countries by saying, " They are foreigners."


They could be Laplanders. Or Samoans.

I doubt they were Uruguayans, though. Too fierce. Wouldn't want to scare the locals.

The spokesman also did not say who did provide Afghan national identity to these strangers.


Ummm... Lemme see. "Past regimes in last decade." That'd be subsequent to 1996. Who was in power then?

The spokesman of the Interior Ministry also said that the Afghan government was trying to further identify and pursue these foreigners with the support of Interpol and retake the Afghan capital transferred by them to foreign banks.


I'd guess they're referring to when they looted the national bank, just prior to the fall of Kabul...

Afghan officials said last month that al-Qaida leaders had bought 66 houses in Kabul while Taliban leaders had taken millions of U.S. dollars of Afghan property to foreign countries before their regime's collapse.
Posted by: Anonymoose || 02/13/2006 00:00 || Comments || Link || E-Mail|| [6466 views] Top|| File under:
Africa Horn
Annan to U.S.: Help stop murder, rape in Darfur
Some additonial details from last week's story

Secretary-General Kofi Annan intends to ask President George W. Bush on Monday what the United States can contribute to a mobile UN force to stop the killings, rape and pillaging in Sudan's Darfur region. The United States has offered military planners for the Darfur operation, which will arrive on Monday. But it has made no offer of air coverage or other assistance for the venture, expected to be comprised mainly of African and Asian troops, who form the bulk of all UN forces.

At issue is a transfer of command from an underfunded African Union force of 7,000 monitors and troops in Darfur to UN peacekeepers, a move U.S. Ambassador John Bolton promoted in the Security Council last week by drafting a statement asking the world body to begin contingency planning.

Annan said Darfur's plight, which the United States has characterized as genocide, was too dire for rich nations to pay but not participate in the mission, which will increase the $5 billion spent on peacekeeping last year. Asked if Bush would be asked to participate, Annan said, "I will share with him the facts that I have shared with you, the needs that we have, and the countries that I think can supply those needs, and that will include the U.S."

Annan said he envisioned a highly-mobile force with APCs and jeeps and air support that "would be able to be on the ground when there is an SOS -- not to arrive after the harm has been done."

Peace negotiations among the rebels and the government in Abuja, Nigeria, have not made much headway, with a divided rebel leadership considered weak and the Janjaweed not at the table since they're already adequately represented by the government.

The United Nations has a peacekeeping operation in southern Sudan of about 7,000 troops to help keep the peace after a nearly three-decade old civil war. That operation is also short of resources, with Russia only last week having approved 200 soldiers and four Mi-8 military transport helicopters, which the chief UN envoy in Sudan, Jan Pronk, had said were delayed for a year and greatly hindered the mobility of that mission.

Annan also plans to meet U.S. Secretary of State Condoleezza Rice and members of the Senate Foreign Relations Committee on a host of issues, his office said. Sen. Joseph Biden, a Delaware Democrat, suggested last week that NATO contribute to the operation. But the Sudan government would probably turn down any force under a NATO flag.


My plan for the Green Berets is looking better all the time ...
Posted by: Pappy || 02/13/2006 00:00 || Comments || Link || E-Mail|| [6467 views] Top|| File under:
Africa North
Muslim Brotherhood to Fight Egyptian Law
President Hosni Mubarak's decree to extend the terms of thousands of political allies in local government drew an angry response Monday from the Muslim Brotherhood, which claimed the Egyptian leader was trying to keep power for his ruling party.

Local council terms were to have expired Tuesday, and by law new elections were to be scheduled within 60 days.

But Mubarak has asked for a two-year extension of the terms of those now in office — a majority of them members of Mubarak's party — to six years. That would give Mubarak more time to try to stem momentum for the increasingly popular Brotherhood.

"They are trying to bloc further gains for us. Why else would they postpone?" Essam Mukhtar, a Brotherhood-linked member of parliament, told The Associated Press.

The local councils are responsible for services at a district, town and village level and are critical institutions of centralized state control.

The Shura Council, Egypt's upper house, voted in favor Sunday of the Mubarak decree to extend by two years the terms of 4,500 officeholders.

The measure still needs a vote in the People's Assembly, the lower house, where Mubarak's National Democratic Party holds a solid majority. Approval of the decree was seen as a virtual certainty.

"We are going to try to stop that law from passing. We're not going to be frustrated. We're going to use the legitimate means available to us, and make the whole nation know our stance," Mukhtar said.

In parliamentary elections last year, candidates aligned with the Brotherhood surpassed all expectations, winning 88 seats, compared with the 15 the previous 454-member parliament.

The victories came despite widespread police violence aimed at preventing opposition supporters from reaching polling stations and accusations of rigging results.

Mubarak's NDP still holds a 311-seat majority, however, and the Brotherhood's attempt to block the delay seemed doomed to failure.

Mufid Shihab, minister of state for Legal Affairs and Legislative Councils and a key member of Mubarak's ruling National Democratic Party, said the delay was necessary because "we are planning a constitutional amendment." His explanation was posted Sunday on the ruling party Web site.

The nature of the amendment has not been made public.

In what was probably a futile attempt to block the decree, the Brotherhood introduced its own proposal on Monday that would limit the postponement to six months.

The government sought to explain the delay as purely procedural.

"Holding elections now won't be in line with a new law for local administration which is under way," Shura Council speaker Safwat el-Sherif was quoted as saying in the pro-government daily Al-Gomhouria.

In an interview with Newsweek last month, Egypt's Prime Minister Ahmed Nazif, acknowledged government interference in the last legislative elections to prevent even greater Brotherhood gains.

But "after the victories of the Brotherhood in Egypt and Hamas in Palestine, the NDP is afraid of the pro-Islamist atmosphere," he said.

The militant, anti-Israeli Hamas organization won an overwhelming victory in Palestinian elections last month.

Gamal Mubarak, Mubarak's 42-year-old son who is spearheading reform within NDP, said Sunday "we need a constitutional amendment (on elections). It might be limited or big. We all agree on amending some of the current articles, but we differ on a comprehensive amendment," he said.

Egypt has been a focus of U.S. efforts to bring greater democratic reform to the Middle East. But after last year's presidential elections which returned Mubarak to power with a huge, if questionable margin, and the violence-tarnished parliamentary voting, the U.S. issued critical assessments.

That was compounded by the imprisonment of Ayman Nour, an opposition leader who came in second to Mubarak in the presidential vote.
Posted by: Anonymoose || 02/13/2006 18:37 || Comments || Link || E-Mail|| [6475 views] Top|| File under:
Rumsfeld Seeks Closer Ties With Algeria
Defense Secretary Donald H. Rumsfeld met Sunday with senior government leaders on what Pentagon officials said they believe to be the first visit to Algeria by a U.S. defense secretary. Rumsfeld arrived here from Tunisia where he toured the North Africa American Cemetery and laid a wreath in honor of the 2,841 U.S. servicemen buried near the ancient city of Carthage on the Mediterranean Coast. Algeria was the second stop on a three-day North Africa tour that will end Monday in Morocco. Rumsfeld is trying o encourage more cooperation to fight Islamic extremism and terrorism
Posted by: Fred || 02/13/2006 00:00 || Comments || Link || E-Mail|| [6462 views] Top|| File under:
Arabia
Cartoon riots planned at Mecca summit
As leaders of the world's 57 Muslim nations gathered for a summit meeting in Mecca, Saudi Arabia, in December, issues like religious extremism dominated the official agenda. But much of the talk was of a wholly different issue: Danish cartoons satirizing the Prophet Muhammad.

The closing communiqué took note of the issue when it expressed "concern at rising hatred against Islam and Muslims and condemned the recent incident of desecration of the image of the Holy Prophet Muhammad in the media of certain countries" as well as concern over "using the freedom of expression as a pretext to defame religions."

The meeting in Mecca, a Saudi city from which non-Muslims are barred, drew minimal international press coverage even though such leaders as President Mahmoud Ahmadinejad of Iran were in attendance.

But on the road from quiet outrage in a small Muslim community in northern Europe to a set of international brush fires, the summit of the Organization of the Islamic Conference — and the role its member governments played in the outrage — was something of a turning point.

After that meeting, anger at the Danish caricatures, especially at an official government level, became more public. In some countries, like Syria and Iran, that meant heavy press coverage in official news media and virtual government approval of protests that ended with Danish embassies in flames.

As early as October, Danish Islamists were lobbying Arab ambassadors, and Arab ambassadors lobbied Arab governments.

"It was no big deal until the Islamic conference, when the OIC took a stance against it," said Muhammad el-Sayed Said, deputy director of the Ahram Centre for Political and Strategic Studies in Cairo, Egypt.

Sari Hanafi, an associate professor at the American University in Beirut, said for Arab governments resentful of the Western push for democracy, the protests presented an opportunity to undercut the appeal of the West to Arab citizens. The freedom pushed by the West, they seemed to say, brought with it disrespect for Islam.

Hanafi said the demonstrations "started as a visceral reaction — of course they were offended — and then you had regimes taking advantage, saying, `Look, this is the democracy they're talking about.'"

The protests also allowed governments to outflank a growing challenge from Islamic opposition movements by defending Islam.

At the end of December, the pace picked up as talk of a boycott became more prominent. The Islamic Educational, Scientific and Cultural Organization, comprising more than 50 states, published on its website a statement condemning "the aggressive campaign waged against Islam and its Prophet" by the Danish newspaper Jyllands-Posten. Officials of the organization said member nations should impose a boycott on Denmark until an apology was offered for the drawings.

"We encourage the organization's members to boycott Denmark both economically and politically until Denmark presents an official apology for the drawings that have offended the world's Muslims," said Abdulaziz Othman al-Twaijri, secretary general of the organization.

Within a few weeks, the Jordanian parliament harshly condemned the cartoons, as had several other Arab governments.

On Jan. 10, as anti-Danish pressure built, a Norwegian newspaper republished the caricatures in an act of solidarity with the Danes, leading many Muslims to believe a real campaign against them had begun.

On Jan. 26, in a key move, Saudi Arabia recalled its ambassador to Denmark, and Libya followed suit. Saudi clerics began sounding the call for a boycott, and within a day, most Danish products were pulled off supermarket shelves.

"The Saudis did this because they have to score against Islamic fundamentalists," said Said, the Cairo political scientist. The issue of the cartoons came at a critical time in the Muslim world because of Muslim anger over the occupation of Iraq and a sense that Muslims were under siege.

Strong showings in elections by Islamists in Egypt and the victory of Hamas in the Palestinian territories had given new momentum to Islamic movements in the region, and many economies, especially those in the Persian Gulf, realized their economic power as it pertained to Denmark.

"The cartoons were a fuse that lit a bigger fire," said Rami Khouri, editor at large at the English-language Daily Star of Beirut.

"It is this deepening sense of vulnerability combined with a sense that the Islamists were on a roll that made it happen."

The wave swept many in the region. Sheik Muhammed Abu Zaid, an imam from the Lebanese town of Saida, said he began hearing of the caricatures from several Palestinian friends visiting from Denmark in December but made little of it.

"For me, honestly, this didn't seem so important," Abu Zaid said, comparing the drawings to those made of Jesus Christ in Christian countries.

"I thought, I know that this is something typical in such countries," he recalled.

Then, he started to hear that ambassadors of Arab countries had tried to meet with the prime minister of Denmark and had been snubbed, and he began to feel differently.

"It started to seem that this way of thinking was an insult to us," he said. "It is fine to say, `This is our freedom, this is our way of thinking.' But we began to believe that their freedom was something that hurts us."

Last week, Abu Zaid heard about a march planned on the Danish consulate in Beirut, and he decided to join. He and 600 others boarded buses bound for Beirut. Within an hour of arriving, some protestors — none of his people, he insists — became violent, and began attacking the building that housed the embassy. It was just two days after a similar attack occurred on the Danish and Norwegian embassies in Damascus, Syria.

"In the demonstration, I believe 99 per cent of the people were good and peaceful, but I could hear people saying, `We don't want to demonstrate peacefully; we want to burn,'" the sheik said.

He tried in vain to calm people down, he said. "I was calling to the people, `Please, please follow us and go back,'" he said.

"We were hoping to calm people down, and we were hoping to help the peaceful people who were caught in the middle of the fight."
Posted by: Dan Darling || 02/13/2006 03:50 || Comments || Link || E-Mail|| [6465 views] Top|| File under:
Caribbean-Latin America
Venezuela arrests Colombian Druglord
Venezuelan police this week arrested Colombian-born Carlos Ojeda, on wanted lists in Colombia and the United States as one of Latin America's biggest drug lords, the Venezuelan government said. Ojeda, sought by the U.S. Federal Bureau of Investigation and Drug Enforcement Administration, was arrested on Thursday by agents from the CICPC anti-drug squad in a commercial district in the east of Caracas, the interior and justice ministry said.

Up to seven international arrest warrants had been issued in the past few years for Ojeda, nicknamed "the Engineer" and suspected of coordinating much of the drug trafficking through Venezuela, the head of the country's anti-drug agency said. There is no warrant out for him in Venezuela, however.

Venezuelan authorities were studying extradition requests for Ojeda, in his early fifties, who was also in Interpol's so-called "red file," Luis Correa, head of the CONACUID anti-drug agency told Reuters by telephone. He said the interior and justice ministries were checking the validity of Ojeda's Venezuelan identity papers, which suggest he obtained dual nationality. As a Venezuelan national, his extradition would have to be agreed upon by the courts. Otherwise, as a Colombian national, Venezuela could deport him to Colombia and hand him to authorities there.

Venezuela is a conduit for cocaine as it travels from neighboring Colombia through the Caribbean to Europe and the United States. Traffickers use speedboats to ship drugs from its eastern coastline to boats or nearby islands.

Venezuelan and U.S. officials recently began working on a new cooperation deal to catch traffickers after Venezuela's leftist president, Hugo Chavez, broke ties with the DEA last year and accused its agents of spying on his government.
Washington has branded the seven-year-old Chavez government a failure in the war on drugs.

Venezuela last month purged all 60 officers from the CICPC national investigative police drugs unit after accusations its agents had mishandled or lost captured narcotics.
Posted by: Pappy || 02/13/2006 00:00 || Comments || Link || E-Mail|| [6463 views] Top|| File under:
Caucasus/Russia/Central Asia
Rice: Russia will demand that Hamas disarm
WASHINGTON - U.S. Secretary of State Condoleezza Rice said Sunday that talks with Russian leaders had yielded a pledge from Moscow to demand that Hamas recognize Israel and disarm its militia.


There, that oughta do it.

Appearing on CBS' "Face the Nation," Rice emphasized the importance of sending a "consistent" message to Hamas and pointed out, as she did several times last week, that Russia had agreed to the Quartet statement drafted in London three weeks ago. The statement stipulated that a Palestinian government must recognize Israel's right to exist, disavow violence and accept previous agreements aimed at a two-state solution.

"The Russians make the point that they, unlike us, have not listed Hamas as a terrorist organization. Let me be very clear: Hamas is a terrorist organization for us and for the European Union," Rice said. "The Russians assure us, after President Putin's comments, that anything that they say to Hamas will simply be to reinforce that message."


And if you can't believe Vladimir Putin, who can you believe?

The secretary of state went on to say that "the Russians have decided on their own course, that perhaps it would be helpful for them to have contact with Hamas because they don't recognize it as a terrorist organization. What we're concentrating on is making certain that the message to Hamas is a consistent one, and that message simply has to be that the right to Israel exist cannot be in question."
Posted by: Steve White || 02/13/2006 00:00 || Comments || Link || E-Mail|| [6464 views] Top|| File under:
Israel uses Hamas-Chechen link to affect Russian opinion
Government officials are circulating a document showing Hamas's links to Chechen terrorists in an attempt to influence Russian public opinion against President Vladimir Putin's overtures to Hamas.

The pamphlet, put out by the Intelligence and Terrorism Information Center at the Center for Special Studies, an information project sponsored by an NGO set up in memory of fallen members of the Israeli intelligence community, opens by stating that "Hamas support for the Chechen separatists and their terrorist tactics did not prevent it from immediately accepting" Putin's recent invitation to visit Moscow.

According to the document, Hamas "is completely hostile to the Russian regime in that it identifies with the Chechen separatists, regarding them as part of the global jihad, and supports them in their terrorist activities."

A government official said that the document was being circulated so that people "understand the real nature of Hamas - that Hamas has supported terrorism in other part of the world, and has supported a radical jihad agenda, not only against Israel, but also around the globe, specifically in Russia."

"We think that it would be a good thing if Russian citizens became aware of that," he said.

To support the claim of a Hamas-Chechen link, the document states that posters, CDs and movies supporting the Chechen terrorists have been found in Hamas offices. According to the document, Hamas has "even allowed the Chechen terrorists to use its Internet site, www.Palestine-info.net, to provide its suicide bombing attacks with religious Islamic sanction."

According to the pamphlet, "Hamas customarily distributes its anti-Russian incitement CDs (full of hate propaganda and incitement to acts of terrorism) in educational institutions in the PA-administered territories as part of the battle for the hearts and minds of the younger Palestinian generation."

The document said that the CDs, entitled "The Russian Hell," were distributed in 2003 and 2004 to the American University in Jenin, the Hebron University and the Hebron Orphan Asylum.

According to the document, Hamas has expressed admiration for Chechen terrorists in its posters and videos, while the Russian army "is blasted and its actions are referred to as 'terrorist activities against the Islamic population in Chechnya.'"

One poster pictured in the document shows a picture of Hamas founder Sheikh Ahmed Yassin next to those of Ibn al-Khattab, a Chechen leader killed in 2002, Osama bin Laden and Shamil Basayev, a Chechen warlord who claimed responsibility for the Beslan school massacre in September 2004.

Underneath the pictures are the words "Chechnya, Afghanistan, the Balkans, Kashmir, Palestine and Lebanon," as well as a quote attributed to a companion of Muhammad who said Islam would "continue to exist in those regions of the world where Muslims are a minority living in a hostile environment."

Russian officials traditionally bristle at attempts to compare Hamas with the Chechen terrorists, saying that while the international community recognizes Chechnya as an integral part of Russia, the world has never recognized the West Bank as part of Israel.
Posted by: Anonymoose || 02/13/2006 00:00 || Comments || Link || E-Mail|| [6462 views] Top|| File under:
Israel & US look to Azerbaijan for help with Iran
Foreign diplomats stationed in Azerbaijan said over the weekend that Azerbaijan was a strategic partner to the US and Israel and could play a major role in the current showdown with Iran over its nuclear ambitions.

US officials stationed in Baku said that Azerbaijan, wedged in between Russia in the north and Iran in the south, could possibly use the 20 million Azeris who lived in northern Iran to convince the radical regime and its extremist President Mahmoud Ahmadinejad to back down from developing nuclear arms.

"The Azeris in Iran could possibly lead a coup and assist in overthrowing the current regime there," one official told The Jerusalem Post. "They see that Azerbaijan life is improving and becoming more westernized while in Iran they are continuously suffering."

US officials said they had an "extraordinary relationship" with Azerbaijan President Ilham Aliyev who granted them permission to use the country to flyover and stop in throughout the war in Afghanistan and Iraq. In total, 142 US planes, officials said, flew over Azeri skies in 2005.

"Azerbaijan regards militant political Islam as a threat to itself," a senior US diplomat stationed here said. A Muslim and predominately Shi'ite but secular country, Azerbaijan, the official said, has been serving as a strategic partner to the US in the global war on terrorism since 9/11 and has troops stationed in Afghanistan.

The US military reportedly has listening stations along Azerbaijan's border with Iran. According to other media reports, the US and Israel have considered using Azerbaijan as a launching pad for an attack on Iran's nuclear reactors.

In public however, Azeri officials have ruled out the possibility that their land would be used in an aggressive attack on Iran. Last Monday, Aliyev told Iran's envoy to Baku that he would not allow the US to launch an attack from his country's territory.

US officials here said that if they wanted to attack Iran they could always use Iraq or Afghanistan where the army is already heavily stationed.

"We will probably not let the US use Azerbaijan to launch a strike on Iran," Azeri Minister of Emergency Situations Kamaladdin Heydarov told the Post Saturday night adding that an attack on Iran would destabilize the region. "We need to restrain Iran," the minister continued. "But if the US attacks [Iran] it will bring bad results to the entire region."

Local Jews said they were afraid of the Iranian situation and that its shock waves would reach Baku, which, until now, is a safe and anti-Semitic-free place for Jews. If Iran were attacked, especially by troops based in Azerbaijan, the Jews said, they might feel repercussions.

"All we want is for things to stay quiet and the way they have been for years," said Reuven Ismailov, a local Baku Jew. "We are afraid of anything that might unbalance the region."

Israel having an embassy in Baku, said it viewed relations with Baku to be of extreme importance.

Israel's Ambassador to Baku, Arthur Lenk, told a meeting of the Conference of Presidents of Major American Jewish Organizations visiting here that Azerbaijan might use the Ashkelon-Eilat oil pipeline to transfer oil it plans to begin retrieving from the Caspian Sea to countries in the West.

Malcolm Hoenlein, executive vice chairman of the Conference, said he was optimistic Azerbaijan would remain loyal to its relationship with Israel throughout the Iranian crisis. "The message from here has been very clear," Hoenlein said. "Azerbaijan takes its relationship with Israel very seriously and they could play a key role in the Iranian showdown."

Hoenlein was leading a 100-person delegation to Azerbaijan this weekend for talks with local Jewish leaders and government officials. "We looked forward to this very timely gathering in view of our heightened concern regarding the Jewish communities in Europe, Russia and Asia as the war on terrorism moves ahead," Hoenlein said of the trip.

On Monday, the group is scheduled to meet with President Aliyev and Azeri Foreign Minister Elmar Mammadyarov.


And how would the Persians react to a simultaneous secessionist revolt by Kurds, Arabs, Baluchs *and* Azeris?
Posted by: Anonymoose || 02/13/2006 00:00 || Comments || Link || E-Mail|| [6463 views] Top|| File under:
China-Japan-Koreas
Norks threaten nuclear war ... again
Stalinist North Korea has warned South Korea against sparking "nuclear war" by joining a US-led international drill aimed at intercepting weapons of mass destruction, state media said. Rodong Sinmun, the official communist party mouthpiece said late Saturday Seoul's participation in the drill would be "conspiring with the US in its moves for a war of aggression. It is also a dangerous act of bringing the disaster of a nuclear war to the Korean Peninsula," Rodong said in a dispatch carried by the state-run Korean Central News Agency.

South Korea said last month it would send a team to "observe" a US-led Proliferation Security Initiative (PSI) drill off Australia in April and that it would get briefed regularly on the initiative. But Seoul says it has yet to join the politically sensitive initiative, which Pyongyang believes aims largely to blockade North Korea, at a time of burgeoning inter-Korean rapprochement. North Korea is locked in a standoff with the United States and its allies over Pyongyang's nuclear programme. The PSI a US-led drive to improve global efforts to intercept nuclear, chemical and biological weapons shipments by rogue states and terrorist groups was launched in May 2003. It has since held joint manoeuvres involving ships and maritime patrol aircraft with over 60 nations signing up for the initiative. The key signatories include the United States, Australia, Japan, New Zealand, Britain, Canada, France, Germany, Greece, Italy, the Netherlands, Russia and Singapore. China, a North Korean ally, and South Korea, which has sought closer ties with the North since a peace summit in 2000, have yet to join the initiative.

But Beijing still manages to yank the chain now and again.
Posted by: Dan Darling || 02/13/2006 03:41 || Comments || Link || E-Mail|| [6481 views] Top|| File under:
Galileo: Why the US is unhappy with China
A very long piece in the Asia Times on how China will use the European GPS.

It's simply useless to deny it: access to Galileo's cutting-edge satellite-navigation technology will increase Beijing's military power, despite the fact that the European positioning system is under totally civilian, non-military control.

The accuracy of the information that the new system will provide is superior to that currently assured by Washington's Global Positioning System (GPS), which means that Beijing's cruise and ballistic missiles, combat aircraft and navy will have highly effective navigation and target-finding instruments at their disposal.


Superior? Somehow I doubt that -- the military end of the US GPS system is very, very good.

Consequently, a couple of crucial questions will attract a lot of attention: first, whether the European Union military embargo against China retains any meaning; and second, how Sino-European strategic relations will affect the global balance of power.

Satellite navigation entered a new era at the end of 2005. On December 28, an experimental 600-kilogram spacecraft named Giove-A was launched into orbit on a Soyuz rocket from Baikonur, Kazakhstan. Its mission: demonstrating the key technologies required by Galileo, the EU sat-nav system. Once fully deployed, the EU system will feature 30 satellites (27 operational plus three active spares), positioned on three circular medium earth orbit (MEO) planes - at an altitude of 23,616 kilometers above Earth - with an orbital plane inclination of 56 degrees with reference to the equatorial plane.

Galileo will provide a highly accurate, guaranteed global positioning service under civilian control, and assure interoperability with the other two global satellite navigation systems, the United States' GPS and Russia's GLONASS (Global Orbiting Navigation Satellite System). This year, the EU plans to launch up to four operational satellites for the in-orbit validation (IOV) phase. It is hoped that the full operational capability (FOC) phase will be reached in 2008, thanks to the remaining satellites.

Since Galileo will make its service available under all but the most extreme circumstances - and will inform users within seconds of a failure of any satellite - it will mark a significant improvement in sat-nav technology. It will thus be regarded as a priceless tool for applications in which safety is crucial, such as running trains, driving cars and landing aircraft.

Because of the military nature of America's GPS system, Washington cannot in fact guarantee service continuity in the event of a major crisis. The EU countries, along with China and Israel, have therefore been insisting on the need to launch an independent, civilian-run system to overcome this drawback.


Assuming that the officials in Brussels won't lard it down with all sorts of goofy new rules.

But here comes the tricky part. Yes, the Galileo system is under civilian control. And yes, the EU assures the US it won't use it for military purposes. However, America's attitude to the system has remained suspicious. And probably not without good reason.

A quick look at how Washington has reacted to the EU's sat-nav ambitions since they were first expressed speaks volumes about Galileo's strategic potential. On December 1, 2001, then US deputy secretary of state Paul Wolfowitz sent a letter to EU defense ministers to "convey [his] concerns about security ramifications for future NATO [North Atlantic Treaty Organization] operations if EU proceeds with Galileo satellite navigation services". Wolfowitz and the Pentagon were convinced the EU sat-nav infrastructure could hamper the ability of the US to deny GPS to enemies in times of military operations; moreover, he wrote, the US was concerned that Galileo's Public Regulated Service (PRS) would have "features of the GPS military signal", and that the "civil forum" used by the European Commission could not "provide the proper venue to fully assess" [2] Galileo's security implications.


Which was okay with the Euros.

In January 2002, a spokesman for the Galileo project declared to the press that the project was "almost dead" as a result of US pressures, but in March 2002 the EU and the European Space Agency agreed to fund the project. Not only had Washington's pressures failed to stop the program, they had irritated France, Germany and other EU members at a time of looming trans-Atlantic discord over the Iraqi crisis.

Then, after the project had been officially launched in May 2003, China joined up a few months later, in September 2003, by investing US$259 million in the satellite tracking system. The US now had two main worries about Galileo: how to avoid possible malfunctions and useless duplications in the trans-Atlantic security system, and, above all, what to do about China's participation.


Aha. Looks like the Euros won't be willing to turn it off should China set off on a military venture.

The EU appeared sensitive to US concerns, and key members such as the United Kingdom and Germany proved receptive to Washington's lobbying against possible military-oriented applications of Galileo (a solution palatable to France).

After four months of negotiations, the EU and the US reached an agreement on Galileo and GPS at the end of the summit held in Ireland on June 26, 2004: the two systems would "navigate side-by-side", avoiding interference with each other's signals. The deal stressed the commercial nature of Galileo, but its military potential remains obviously unaffected by such statements. In fact, after the United States' first vigorous reactions in 2001-02, the rise of the independent EU-sponsored sat-nav system has been proceeding consistently since 2003, along with a new phase in de facto Sino-European strategic relations.

And it's not difficult to understand why China wants to take a ride on the EU's high-tech spacecraft: in today's strategic environment, space power is the decisive enabler of air power. "When Iraq invaded Kuwait on August 2, 1990, the first coalition assets to make their presence felt on the scene were not air, naval or land forces but rather the allied space systems already on orbit high above the gathering storm."

The supporting role of GPS was pivotal in assuring strategic air dominance to the US in the Gulf War, and since then the world definitively discovered how the concept of air power - and of power itself - had changed thanks to space technology.

Undoubtedly, "Galileo will improve the ability of armed forces to coordinate the movement of units in battle, increasing their effectiveness." But it will also "improve the precision of weapons-guidance systems so that bombs and missiles hit their targets more accurately". When Galileo is fully operative, it will not be difficult to take advantage of it for military purposes. China, no less than the EU and the US, is well aware that the potential for transforming civilian utilizations into military ones already exists in the project. By installing transmitting devices in bombs, the precision strike capabilities of the attacking side would be tremendously enhanced, thanks to signals sent by Galileo's satellites.

No wonder, then, that Taiwan - and its security provider, the US - is not so terribly happy about Beijing's access to the EU's high-tech pearl. The very balance of power in China's maritime realm is at stake.

In today's context of quickly changing geopolitical equilibria, the EU and US arms embargo on China is by right one of the hottest issues. And the interesting thing is that although the question of lifting this embargo is frequently debated at the highest political level in trans-Atlantic and European institutions, few seem to be aware that its strategic meaningfulness may already be waning - not only, or not primarily, because of Paris's increasing eagerness to end it, but because of three structural aspects.

First and foremost, Europe's move to characterize its cutting-edge satellite system as civilian-only is driven by two main considerations. The first is its careful diplomatic stance in relation to Washington's worries. The second is that anything and everything of a declaredly military nature tends to be unpopular with European citizens, and thus becomes more difficult to fund. But in the end, few can doubt that the next generation of Chinese cruise missiles will be guided by Galileo's (civilian) signals.


At least until the Galileo satellites are temporarily rendered inoperable though an unfortunate series of coincidences. I'm betting that somewhere in the USAF command structure is an office that will plan and deal with such a situation.

Second, concepts such as "battlefield digitalization", "anti-satellite weapons", "cyberwar" and "space strategy" have already made their way into Beijing's strategic discourse, not merely as trendy loan-words but as strategic projects, at a time of fast-growing Chinese technological capabilities.

Third, despite the EU's political cautiousness and its close partnership in trans-Atlantic security institutions, a Sino-European strategic relationship seems to be already in an early, but increasingly important, stage of development. And at a glance, its first effect on the global balance of power will be to strengthen Beijing's influence in the Pacific region.
Posted by: Steve White || 02/13/2006 00:00 || Comments || Link || E-Mail|| [6459 views] Top|| File under:
Down Under
Aussie al-Qaeda suspect pleads not guilty
An Australian terror suspect accused of aiding Osama bin Laden's al-Qaeda network pleaded not guilty Monday to four charges of aiding a terrorist organization.

Joseph Terrence Thomas, 32, a Muslim convert sometimes known as "Jihad Jack," appeared before the Victorian Supreme Court and pleaded not guilty to one count of intentionally receiving financial support from a terrorist organization.

The former taxi driver also pleaded not guilty to two counts of providing resources or support to a terrorist organization, and one count of having a false passport. He faces a maximum 25-year prison sentence if convicted.

Thomas was arrested by Australian federal police at his Melbourne home in November 2004 and granted bail in the Melbourne Magistrates' Court in February last year.

Opening statements in his trial are expected to begin Tuesday. Proceedings are expected to last around three weeks.
Posted by: Dan Darling || 02/13/2006 03:12 || Comments || Link || E-Mail|| [6463 views] Top|| File under:
Europe
Germany supports Israeli stance on Hamas
The ol' surprise meter twitched a bit. Thanks, Angela!

German Foreign Minister Frank-Walter Steinmeier, making his first visit to Israel Monday, expressed full support for Israel's stance on granting legitimacy to Hamas. Hamas should remain internationally isolated if it does not renounce violence, disarm, accept prior agreements and unconditionally recognize Israel, he said after meeting Acting Premier Ehud Olmert.
Posted by: Seafarious || 02/13/2006 16:17 || Comments || Link || E-Mail|| [6486 views] Top|| File under:
The cartoon blackmail worked : EU commissioner urges European press code on religion
A couple days old, but I don't remember seeing it here. Btw, this is clearly in the Eurabia trend, in 2005 the EUcrats proposed rewriting schoolbooks to offer a more positive vision of you guess which religion... like this wasn't already done, with the "Al andalousia Golden Age"(tm) myth...


By David Rennie in Brussels

Plans for a European press charter committing the media to "prudence" when reporting on Islam and other religions, were unveiled yesterday.

Franco Frattini, the European Union commissioner for justice, freedom and security, revealed the idea for a code of conduct in an interview with The Daily Telegraph. Mr Frattini, a former Italian foreign minister, said the EU faced the "very real problem" of trying to reconcile "two fundamental freedoms, the freedom of expression and the freedom of religion".

Millions of European Muslims felt "humiliated" by the publication of cartoons of Mohammed, he added, calling on journalists and media chiefs to accept that "the exercising of a right is always the assumption of a responsibility". He appealed to European media to agree to "self-regulate".

Accepting such self-regulation would send an important political message to the Muslim world, Mr Frattini said.

By agreeing to a charter "the press will give the Muslim world the message: we are aware of the consequences of exercising the right of free expression, we can and we are ready to self-regulate that right", he said.

The code of conduct, as envisaged by Mr Frattini, would acknowledge the importance of respecting religious sensibilities but would not offer a "privileged" status to any one faith.

The European Commission has long had ambitions to introduce EU-wide legislation on fighting racism and xenophobia but has seen them founder amid resistance from national governments.

Mr Frattini said he was keen to move ahead with a voluntary code of conduct, to be drawn up by European media outlets with the assistance of the commission. The code would not have the status of an EU legal instrument and would not be enforceable by Union institutions.

•President Jacques Chirac called the Danish cartoons of Mohammed, published again in France yesterday, "overt provocations" that should be "avoided".

His remarks, unusual in a staunchly secular country, coincided with the reprinting by the satirical weekly Charlie Hebdo of all 12 caricatures, plus a few of its own.

"I condemn all obvious provocations which could dangerously fuel passions," Mr Chirac said.

The weekly itself sold almost four times its average circulation of 100,000, a testament to people's "interest in their own freedom," its editor, Philippe Val, said.


Val is an obnoxious character, but at least he stands firm.
Posted by: anonymous5089 || 02/13/2006 12:42 || Comments || Link || E-Mail|| [6463 views] Top|| File under:
French swinging behind Sarkozy
ONLY a year ago it might have provoked angry demonstrations and even a humiliating government retreat, but when Nicolas Sarkozy, the conservative interior minister and presidential hopeful, unveiled radical measures last week to curb immigration there was scarcely a murmur of dissent.

Under the new rules, highly skilled immigrants will be favoured over those coming to France to join family. The government will also have greater powers to expel illegal immigrants. "We no longer want immigration that is inflicted on us," said Sarkozy, the son of a Hungarian immigrant, whose "zero tolerance" policing and American campaigning techniques have shaken up French politics.

Muslim groups were infuriated, interpreting it as a blow to north Africans in favour of Asian job seekers.

The relatively mild response from the left, however, suggested a change of mood in France, as did the surprisingly muted protests against a government scheme that would make it easier to sack young workers in their first two years in a job: unions had promised a turnout of at least 1m people. It was only a fraction of that.

"French opinion really is changing," said Nicolas Baverez, an economist and author. "People understand that we must make radical changes if we are to continue to have an influence in the world."

The extraordinary popularity of Sarkozy — "Sarko" — who is competing with Dominique de Villepin, the aristocratic prime minister, to succeed Jacques Chirac as president next year, is one measure of a revolution already under way in a country often described as allergic to change.

Another factor promoting the shift is France's recent run of turbulent events, from the rejection of the European Union constitution to the loss of the 2012 Olympics and the rioting that broke out in many French cities late last year.

The French may be renowned for whingeing about their woes but these calamities have bolstered the doctrine of doom-mongering to such a degree that worried politicians have given it a name: "declinology".

The "high priest" of this movement is Baverez and his disciples are multiplying, along with gloom-laden tomes decrying a brain drain and loss of faith in politicians and judges.

Their central tenet is that France, with its centralised state and high unemployment, has been overtaken by neighbours such as Britain — and even Spain — while arrogantly proclaiming the superiority of its outmoded social model.

The French policy of racial integration has been exposed as a failure, they argue, by comparison with the "Anglo-Saxon melting pot" and immigration policies need to be changed. Sarkozy has obliged.

Having seen his approval rating soar after referring to troublemakers in the immigrant suburbs as "scum", Sarkozy wants to make it harder for illegal immigrants to gain residency by marrying a French citizen. His proposed law emphasises the need for immigrants to adapt to the French way of life or risk deportation.

For de Villepin, the rise of "declinology" spells trouble. He is backing a less radical approach than the "Blairist" Sarkozy and, although endorsing the immigration proposals, has vociferously defended the French social model. He dismisses Bavarez and his followers as "prophets of doom".

Chirac, who has loathed Sarkozy ever since his former protégé sided with a rival in the election of 1995, has also made clear his belief in the superiority of the French model — he said last year that France had "nothing to learn" from Britain — and voiced irritation over the French penchant for "permanent self-flagellation".

He was referring to a host of books with titles such as France in Crisis and France's Misfortune, and an orgy of debate on television and radio about what has gone wrong. There are reasons enough to be worried.

The sorry state of affairs was summed up last week in the testimony of a bungling magistrate whose suspicions of child abuse resulted in several people being jailed for years and separated from their families. The miscarriage of justice has called the entire legal system into question and shaken the public's belief in a fair trial.

On one level France seems healthy enough — it has the highest birth rate in Europe — but this does not stop the French being miserable, particularly as they come to accept that their beloved lifestyle may have to change under a more competitive "Anglo-Saxon" economic model. Their suicide rate is three times higher than Britain's and they are the biggest consumers of anti-depressants in the world.

Polls show pessimism to be more deeply ingrained than ever. A celebrated recent art exhibition reflected the mood. It was entitled Melancholy.

"The French melancholy is profound," said Pierre Lellouche, a conservative MP and author of Gallic Illusions. "France glorifies its model, but the feeling of a future that is escaping us and that will be less gratifying than the past is creeping in everywhere."

Some "declinologists" argue that reforms could be held up because of this fear. They claim that the French way of life is so comfortable — and the prospect of losing it so terrifying — that people will fight tooth and nail to preserve their cradle- to-grave security, abundant holidays and free education.

In this new world, traditional political distinctions are fading, said Eric Maurin, author of The French Ghetto, and the division these days is between "those who think they can win in a new (liberal economic) system and those who are certain of losing, not only their jobs but their identity and honour".

Baverez says that far from being a merchant of gloom he is optimistic, even if Sarkozy — who led de Villepin in one recent poll by 14 percentage points — would lose, according to another poll, by a narrow margin to Ségolène Royal, a possible Socialist party contender.

This potential first female French president has, however, attracted much criticism from her numerous male rivals. The party is by no means certain to adopt this mother of four with more star power and charisma than the other Socialist hopefuls combined.

The disarray of the French left is reflected in its inability to frighten the government with the size of its protests.

Union leaders have been deeply frustrated by their lack of traction, even in the face of a legislative assault on the 35- hour working week, seen as the crowning achievement of the former Socialist government. Striking transport workers in Marseilles last year were frustrated by the lack of public sympathy for their disruption of the city and surprised at the dearth of protests against the privatisation of the state electricity and gas companies.

It seems to bode well for Sarkozy, who would one day like to deregulate the labour market and streamline the welfare system. The less protest the better — whatever the gloom.
Posted by: Dan Darling || 02/13/2006 03:44 || Comments || Link || E-Mail|| [6474 views] Top|| File under:
Danish far right surges on cartoon controversy
The Far Right in Denmark has been boosted by the international outcry over the blasphemous cartoons, according to a poll on Sunday in Jyllands-Posten, the newspaper which first published the offending drawings.

The extreme right Danish People's Party (PPD), the liberal-conservative government's only parliamentary ally, has registered a surge in popularity with 17.8 percent of voting intentions or 32 seats, against 13.3 percent and 24 seats in elections this time last year. The Liberal Party of Prime Minister Anders Fogh Rasmussen was credited with 28.3 percent (0.7 percent down) and the Conservative Party 9.4 percent (-0.9 percent) in the poll carried out on February 6 to 8. The right-wing bloc in parliament has gained overall from the crisis, increasing its share of voting intentions to 55.5 percent and 100 of the 179 seats in the single-chamber parliament against 42.3 percent and 75 seats for the centre-left opposition.

In the February 2005 elections, the right won 52.6 percent of the vote and 94 seats, against 44.4 percent and 81 seats for the opposition. The Social Democratic party, the main opposition grouping, has come out of the crisis severely weakened, according to the poll, with a fall of 4.2 percent of support, giving it 21.6 percent of voting intentions and nine fewer seats than the 38 it won in the last elections.

Analysts attributed the fall in support to Social Democratic criticism of Rasmussen's handling of the crisis. In the furore over the cartoons Denmark has seen in the Middle East its embassies torched, its flag burned, its products boycotted and have been the focus of violent demonstrations in which a number of protestors have been killed.
Posted by: Dan Darling || 02/13/2006 03:37 || Comments || Link || E-Mail|| [6468 views] Top|| File under:
Fifth Column
Mohammed cartoons a major mistake: Schroeder
I'd sure like the DVD box set of the 2006 Jeddah Economic Forum; it's shaped up to be a real barn-burner. Sigh.


Former German chancellor Gerhard Schroeder Saturday criticized the publication of cartoons depicting the Prophet Mohammed by several European newspapers. In an address to an international audience at the Jeddah Economic Forum, Schroeder called the publication "a major mistake" and "we should return now to a reasonable and acceptable way to respect sanctities and beliefs". He added: "I share with Muslims around the world the anger over the offensive cartoons of the Prophet Mohammed, and we should turn to tolerance and respect of cultures and religions." Schroeder was in Saudi Arabia to attend the seventh Jeddah Economic Forum which opened Saturday, attended by 2,700 business people, approximately 50,000 journalists, and way too many bought-and-paid-for Western politicos from 28 countries.

Posted by: Seafarious || 02/13/2006 16:05 || Comments || Link || E-Mail|| [6472 views] Top|| File under:
Gore Bashes US In Saudi Arabia
Former Vice President Al Gore told a mainly Saudi audience on Sunday that the U.S. government committed "terrible abuses" against Arabs after the Sept. 11, 2001, attacks, and that most Americans did not support such treatment. Gore said Arabs had been "indiscriminately rounded up" and held in "unforgivable" conditions. The former vice president said the Bush administration was playing into al-Qaida's hands by routinely blocking Saudi visa applications.


There is a huge concentration camp for Arabs just outside my home town. Thousands of innocent Arabs imprisoned in ways that would make a Russian barf. Don't tell nobody, 'k?

"The thoughtless way in which visas are now handled, that is a mistake," Gore said during the Jiddah Economic Forum. "The worst thing we can possibly do is to cut off the channels of friendship and mutual understanding between Saudi Arabia and the United States."


Al obviously is angling for a Saooodi pension.

Gore told the largely Saudi audience, many of them educated at U.S. universities, that Arabs in the United States had been "indiscriminately rounded up, often on minor charges of overstaying a visa or not having a green card in proper order, and held in conditions that were just unforgivable."

"Unfortunately there have been terrible abuses and it's wrong," Gore said. "I do want you to know that it does not represent the desires or wishes or feelings of the majority of the citizens of my country."

On Iran, Gore complained of "endemic hyper-corruption" among Tehran's religious and political elite and asked Arabs to take a stand against Iran's nuclear program. "Is it only for the West to say this is dangerous?" Gore asked. "We should have more people in this region saying this is dangerous."


Just wait til Bush has to act, and you'll see Al spin on a dime to condemn whatever Bush does.

Several audience members criticized the United States for what they described as "unconditional" U.S. support for Israel, saying U.S. diplomats helped Israel flout U.N. resolutions that they enforced when the measures targeted Arabs.

Gore refused to be drawn into questions about the Israeli-Palestinian conflict. "We can't solve that long conflict in exchanges here," Gore said.

Also at the forum, the vice chairman of Chevron Corp., Peter Robertson, said President Bush's desire to cut U.S. dependence on Mideast oil shows a "misunderstanding" of global energy supply and the critical role of Saudi Arabia. "This notion of being energy independent is completely unreasonable," Robertson said at the economic forum, which opened Saturday.


Also angling for a Saooodi pension?

"I believe Middle Eastern oil can and must play a certain role in the system," Robertson said. "Saudi Arabia's massive resources will continue to promote international energy security and serve as a moderating force in balancing supply and demand."

Cherie Blair, wife of British Prime Minister Tony Blair, made a plea at the forum for women's rights, telling Saudi leaders that the dearth of women in the work force was "undermining economic potential" of the kingdom. Irish President Mary McAleese urged Saudi Arabia to learn from Ireland's economic transformation, which hinged on opening the country to the outside world and ushering women into the workplace.


And we all know how the Wahabbites treat women as equals.
Posted by: Anonymoose || 02/13/2006 00:00 || Comments || Link || E-Mail|| [6490 views] Top|| File under:
Cartoon Jihad Opens New Front in Northeast Ohio
Area Muslims decry Bok cartoon Editorial image printed in ABJ [Akron Beacon Journal] disrespectful, demeaning, leaders sayBy Delano R. Massey Beacon Journal staff writer...A.R. Abdoulkarim, Amir of the Akron Masjid, applauded newspapers that decided against running the cartoons, but condemned those who did. The Beacon Journal, he said, was in a class of its own.
``They take the prize for being the most ill-intended, irresponsible property group,'' he said. ``Allah curses and condemns them and every Muslim in this community should curse and condemn them.''
Julia A. Shearson, director of Ohio's Council of American-Islamic Relations, said they want the Beacon Journal to apologize for running the ``unethical'' cartoon and want the paper to publish their letters to the editor.
After yesterday's press conference, Bok met with several leaders. The cartoonist said he drew the cartoon to take a shot at CNN for ``distorting a distortion'' and not at the prophet or Muslims.


I like this one of Bok's the best, though

Posted by: Snuns Thromp1484 || 02/13/2006 00:00 || Comments || Link || E-Mail|| [6464 views] Top|| File under:
More on the CIA counterterrorism chief being removed
The CIA's top counterterrorism officer was relieved of his position yesterday after months of turmoil atop the agency's clandestine service, according to three knowledgeable officials.

Robert Grenier, who spent most of his career undercover overseas, took charge of the Counterterrorism Center about a year ago after a series of senior jobs at the center of the Bush administration's national security agenda.

When al Qaeda struck the World Trade Center and the Pentagon on Sept. 11, 2001, Grenier was station chief in Islamabad, Pakistan. Among the agency's most experienced officers in southwest Asia, Grenier helped plan the covert campaign that preceded the U.S. military ouster of al Qaeda and its Taliban allies from Afghanistan.

By the summer of 2002, with President Bush heading toward war in Iraq, then-Director of Central Intelligence George J. Tenet recalled Grenier to headquarters and promoted him to chief of a newly created Iraq Issues Group. His staff ballooned as the administration planned and launched the invasion in March 2003.

Grenier's predecessor at the Counterterrorism Center, who remains undercover, moved on to become chief of the National Clandestine Service, the successor to the CIA's directorate of operations. Sources said the two men differ sharply in style.

Grenier, 51, is said by associates to be a polished and smooth-talking man with museum-quality mementos of his service overseas. His boss at the clandestine service, the nation's senior human intelligence officer, was said to regard him as insufficiently forceful in the battle with al Qaeda.

"The word on Bob was that he was a good officer, but not the one for the job and not quite as aggressive as he might have been," one official said.

Colleagues in the clandestine service, sources said, had been aware of the poor working relationship between the two men for some time and said Grenier's predecessor had been trying to force him out for months. Grenier's resignation was first reported on the Los Angeles Times Web site, which said he had sent an e-mail to colleagues acknowledging he had been asked to leave.

"The director of NCS," one official said, "decided there was somebody better, perhaps to better match his management vision, so [Grenier] is moving on."

The official said there was no specific operational problem. Another official said the failed attempt last month on the life of Ayman Zawahiri, al Qaeda's number two leader, had not played a role in pushing Grenier out.

Reached at home late last night, Grenier declined to comment.

The CIA's Counterterrorism Center, like the agency itself, has been shoved from its preeminent position in a turbulent reorganization of the intelligence community.

Immediately after Sept. 11, the center's chief was tough-talking Cofer Black, who told Bush it was time to "take the gloves off" against terrorism and promised "heads on spikes." Some of the center's responsibilities have since shifted to a new interagency counterpart that reports to Director of National Intelligence John D. Negroponte.

There were rumors last September, when Robert Richer, the number two in the clandestine service, abruptly resigned, that Grenier was considering leaving with him. But the CIA denied the rumors at the time and said Grenier was very happy in his job.

Several candidates are under consideration for Grenier's job, according to one knowledgeable official. Grenier, another official said, will be offered a job elsewhere in the CIA.

Grenier's departure comes at a time when the agency is bleeding top talent, robbing the CIA of institutional memory and damaging morale among case officers and analysts. Since Porter J. Goss became director in September 2004, well over a dozen senior officials -- several of whom were promoted under Goss -- have resigned, have retired early or have requested reassignment. Grenier was the third person to be head of counterterrorism since the Sept. 11 attacks.

Like Grenier, most of those leaving the agency had spent their career in the clandestine service and had years of experience in the Middle East and, more specifically, with al Qaeda. Charlie Siddel, the station chief in Amman, Jordan, took early retirement late last year when he was recalled to headquarters. In the fall, the head of the European division, whose undercover role included overseeing the hunt for al Qaeda on the continent, also left.

Last month, John Russack, the program manager for information-sharing in the office of the director of national intelligence, was forced out after less than a year on the job. Russack, who had run the Energy Department's intelligence shop before moving to the DNI's office, apparently left after personality clashes with other top officials.

In the early days of war with al Qaeda, Grenier emphasized the need to convince Afghans that the United States had no desire for permanent bases in Afghanistan and wished only to help drive Arab outsiders from the country. Osama bin Laden, al Qaeda's Saudi-born leader, had built a state within a state, recruiting and training operatives from around the Arab and Islamic worlds.
Posted by: Dan Darling || 02/13/2006 03:42 || Comments || Link || E-Mail|| [6463 views] Top|| File under:
Democrats acknowledge spying necessary
Two key Democrats yesterday called the NSA domestic surveillance program necessary for fighting terrorism but questioned whether President Bush had the legal authority to order it done without getting congressional approval.

Rep. Jane Harman (Calif.), ranking Democrat on the House Permanent Select Committee on Intelligence, and former Senate majority leader Thomas A. Daschle (S.D.) said Republicans are trying to create a political issue over Democrats' concern on the constitutional questions raised by the spying program.

At the same time, the Republican chairmen of the Senate and House intelligence committees -- Sen. Pat Roberts (Kan.) and Rep. Peter Hoekstra (Mich.), who attended secret National Security Agency briefings -- said they supported Bush's right to undertake the program without new congressional authorization. They added that Democrats briefed on the program, who included Harman and Daschle, could have taken steps if they believed the program was illegal. All four appeared on NBC's "Meet the Press."

Roberts said he could not remember Democrats raising questions about the program during briefings that, beginning in 2002, were given to the "Gang of Eight." That group was made up of the House speaker and minority leader, the majority and minority leaders of the Senate, and the chairmen and ranking Democrats of the House and Senate intelligence committees.

At the briefings, Roberts said, "Those that did the briefing would say, 'Do you have questions? Do you have concerns?' " Hoekstra said if Democrats thought Bush was violating the law, "it was their responsibility to use every tool possible to get the president to stop it."

Harman countered that John D. Rockefeller IV (D-W.Va.), vice chairman of the Senate intelligence panel, had voiced his concerns to Vice President Cheney in a classified letter in July 2003, but "if he had shared that letter publicly, I think he would have been in violation of the Espionage Act, the disclosure of classified information."

Harman said the briefings she received concerned "the operational details of the program," which she supported. "However," she added, "the briefings were not about the legal underpinnings of the program."

She said it was not until Bush publicly spoke about the program, after it was revealed in the New York Times in December, that she was free to discuss it with House staff and constitutional lawyers.

Daschle said he wants the program to continue but maintained that the warrantless wiretapping of calls that came into the United States or calls made overseas, even those involving suspected terrorist sources, violate the Foreign Intelligence Surveillance Act (FISA).

He recalled that after the Sept. 11, 2001, attacks Bush asked Congress to revise FISA -- to initiate wiretaps and get warrants after 72 hours -- to make it easier to use against terrorists. Those changes were made. But in the authorization to fight al Qaeda, Bush was denied language that would have covered activities on U.S. soil.

Harman noted that the House and Senate intelligence committees were briefed last week on domestic wiretapping. "We're only 36 members total that we're talking about, and those members should decide whether this program fits within the law, and if it does, which I think it does, we should all declare victory. If it does not, then we should be changing the law or changing the program."

The three current intelligence committee members talked about the article in Foreign Affairs by Paul R. Pillar, the former senior CIA intelligence analyst on Iraq. He criticized the Bush administration for "cherry-picking" intelligence to justify a decision it had already reached to go to war, while ignoring assessments that problems would emerge after Saddam Hussein was removed.

Roberts said Pillar did not give his committee that kind of assessment. Hoekstra questioned why Pillar was speaking out now.

Harman said: "He was trying to get everyone's attention. Intelligence was ignored. Yes, everyone agreed there was WMD in Iraq, but the weight of the [intelligence community's] recommendation was Saddam was contained and he wasn't going to use it. And that's the part that the administration never let us hear about."
Posted by: Dan Darling || 02/13/2006 03:35 || Comments || Link || E-Mail|| [6476 views] Top|| File under:
Home Front: WoT
Experts argue al-Hurra should be closed down
THE CRUSHING VICTORY of Hamas in the Palestinian elections has starkly revealed the bankruptcy of the Bush administration's strange strategy of trying to democratize Arabs while ignoring their feelings and opinions. Democracy is, obviously, representative. If the United States acts in ways that the great majority of Arabs see as hostile to their interests, Arab democracy will produce outcomes that are hostile to American interests.

One of the chief means by which democracy was supposed to be preached to Arabs is the U.S. Arabic-language television station Al Hurra ("the Free One") and its sister station, Radio Sawa ("Together"). Instead, these government-funded stations represent everything that is wrong and misconceived about official U.S. ways of approaching the Arab world.

Widespread Muslim fury at the European media's caricatures of the prophet Muhammad, and widespread Western incomprehension of that fury, illustrate the extent to which we are still talking past each other. Clearly there is an urgent need for media that will bridge this gap. But to be effective, they have to be credible with Muslims — which Al Hurra is not.

Still, President Bush has requested a 13% spending increase for Al Hurra. Yet, according to a recent Zogby poll, only 1% of Arab viewers watch it as their first choice. Al Hurra claims 21.3 million viewers, but it will not publish the Nielsen survey that supposedly supports this figure. The station is rightly regarded by most Arabs as a mouthpiece for the Bush administration.

This is because Al Hurra's basic conception is wrong. As its name suggests, it was modeled on U.S. stations like Radio Free Europe. These were founded during the Cold War to counter Soviet communist propaganda and to spread democratic ideas. They played a useful role in that struggle.

But in the Cold War, the U.S. was facing a hostile, totalitarian empire and a monolithic media rigidly controlled by the Soviet Communist Party. The situation in the Arab world is utterly different. Arabs may be oppressed by their own governments, but with the exception of the Palestinians and some Iraqis, they are not seeking liberation from alien domination. And their media are now genuinely diverse. There are more than 200 competing satellite television channels. The ones with serious news services do show deference to their government sponsors — but then, these Arab governments themselves have very different cultures, attitudes and policies.

As a consequence, Arab viewers now have access to a variety of views on issues, including democracy, terrorism, religion, the role of women, economic reform and relations with Iran. The most well-known Arabic stations, Al Jazeera and Al Arabiya, have some genuine independence.

Because these stations opposed and strongly criticized the U.S. invasion of Iraq, and have given prominence to negative stories about U.S. policies, they and the Arab media in general have been treated as enemies by the Bush administration, the U.S. media and many U.S. politicians.

If, however, these stations' attitudes toward our original enemies in the "war on terror" — the perpetrators of 9/11 — are examined, the situation looks very different. The executives and journalists of these stations know what the Taliban and Al Qaeda did in Afghanistan — and what an Al Qaeda regime would do to them personally. Most want democratic progress for their countries.

These stations have broadcast Al Qaeda statements as news, but they also have broadcast ferocious criticism of Al Qaeda's actions and ideology. And they have suffered for this. Following criticisms of Al Arabiya by Islamist insurgents, its Baghdad office was destroyed in a suicide bombing, killing five of its staff.

The propaganda techniques of the Cold War made sense once. But such state propaganda is not the real American way. Rather, our approach should be based on Oliver Wendell Holmes' belief that "the best test of truth is the power of the thought to get itself accepted in the competition of the market." The Arab media provide such a market. Let's compete in it with the high-quality, independent media that the U.S. produces and Arabs respect. Al Hurra should be closed down at once.
Posted by: Dan Darling || 02/13/2006 03:16 || Comments || Link || E-Mail|| [6466 views] Top|| File under:
NSA program may now be worthless because of public disclosure
A domestic eavesdropping program that has become a source of controversy for the Bush administration might no longer be useful in tracking terrorist suspects in the United States because of the extensive public attention the operation has received, senior Republican lawmakers said Sunday.

The chairmen of the House and Senate intelligence committees questioned the viability of the secret program in the aftermath of public disclosures that the lawmakers said had probably prompted Al Qaeda operatives to alter their communication patterns.

"The problem now is the program is really of questionable value," said Rep. Peter Hoekstra (R-Mich.), chairman of the House Intelligence Committee. "It's been across the media for the last 50 days. Does anyone really believe that after 50 days of having this program on the front page of our newspapers … that Al Qaeda has not changed the way that it communicates?"

Sen. Pat Roberts (R-Kan.), chairman of the Senate Intelligence Committee, was pessimistic about the operation's effectiveness since the New York Times reported its existence in December.

"We're to the point where we're about to lose the capability," Roberts said in an appearance alongside Hoekstra and other lawmakers on NBC's "Meet the Press."

Both lawmakers said they supported the program, and described it as crucial to the nation's efforts to prevent future terrorist attacks in the United States.

But their comments could put new pressure on the White House to defend the operation's usefulness, and on federal investigators to determine who leaked information about what had been among the most closely guarded secrets in the U.S. intelligence community.

The program was launched after the Sept. 11 attacks, when President Bush authorized the National Security Agency to monitor international phone calls and e-mails of people in the United States without requiring the agency to obtain warrants.

Administration officials have said the surveillance is allowed only in cases involving people suspected of being linked to Al Qaeda.

But many Democrats and some Republicans have questioned the legality and scope of the domestic spying operation, saying Bush did not have the authority to sidestep a law passed in the 1970s to protect Americans from surveillance by U.S. spy agencies.

Leading Democrats and some Republicans have called for an overhaul of the 1978 Foreign Intelligence Surveillance Act that would allow the electronic monitoring of terrorist suspects to continue but would subject such operations to the review of a court.

"I still support the program, but it needs to be on a sounder legal footing," Rep. Jane Harman of Venice, the ranking Democrat on the House Intelligence Committee, said on "Meet the Press."

Sen. Chuck Hagel (R-Neb.) said Sunday that the law should be amended to fix any problems that might slow surveillance operations, but he was sharply critical of the administration's rationale for bypassing the FISA court.

"Any president can't just unilaterally, arbitrarily say, 'We believe we have the authority and the power, and you go around a law that has worked very well,' " Hagel said on CNN's "Late Edition."

The administration has resisted such calls and has ramped up its defense of the program. Bush described the operation in his State of the Union address as "essential to the security of America."

Last week, senior administration officials briefed the House and Senate intelligence committees on the program, reversing a previous position in which the White House had refused to provide information about the operation to all but a handful of legislators.

At the same time, lawmakers and senior intelligence officials have called for an investigation into the source of the leak about the NSA operation.

In recent congressional testimony, CIA Director Porter J. Goss said that he had contacted the Justice Department and that he hoped reporters would face questioning. "It is my aim — it is my hope — that we will witness a grand jury investigation with reporters present, being asked to reveal who is leaking this information," Goss said.
Posted by: Dan Darling || 02/13/2006 03:15 || Comments || Link || E-Mail|| [6484 views] Top|| File under:
India-Pakistan
Maoist supremo sez Nepalese king to be exiled or executed
Nepal's King Gyanendra will ultimately be exiled or executed because he has closed the door to any political compromise since seizing absolute power a year ago, the reclusive leader of the country's Maoist rebels said.

"The king has taken steps that do not give any room for compromise," Prachanda told the BBC in an interview broadcast on Monday. "It would be correct to say that the path that he has taken is the road to hell."

The Maoists have been fighting since 1996 to overthrow the world's only Hindu monarchy and install communist rule, a revolution that has killed at least 12,500 people and shattered the economy.

Prachanda, who has lived an underground existence for more than two decades, last year forged a loose alliance with the main political parties to topple the king and restore democracy.

"I believe that it (Nepal) will be a republic state in less than five years," Prachanda said in the interview, which the BBC said was the first he had ever given for television.

"The king, I think, will either be executed by the people's court or he might be exiled. For the king, today's Nepal has no future. We don't see a future for him and the Nepali people don't either. The king might be finished or he might leave."

It was not clear where the salt and pepper-bearded Prachanda, who was wearing a Western jacket and an open-neck shirt, was interviewed. Sitting against a black background, he spoke in Nepali through an interpreter.

Asked if the Maoists could take Nepal's capital, Kathmandu, by force, Prachanda said they had originally thought they could.

"But later, when countries like the US the U.K. and India started supporting the royal army militarily against our people's war and the revolt of the Nepali people, that ... posed some difficulty," he said.

"That is why we believe that in today's world it's not possible only to move forward militarily. Today's reality is to move forward both politically and militarily, with a balance of the two."

He said the Maoists' recent commitment to multi-party democracy was not just a tactic, as some charge, and he was not pressing to become head of state himself.

"If need be, and if necessary for the Nepali people, I am of course ready for it. But I also want to clarify that from the lessons of the 20th-century communist states we want to move to a new plane in terms of leadership where one person doesn't remain the party leader or the head of state."
Posted by: Dan Darling || 02/13/2006 03:34 || Comments || Link || E-Mail|| [6462 views] Top|| File under:
Police teargas anti-violence protesters
KARACHI: Police fired tear gas shells to disperse the supporters of the Malir Peoples Alliance on Sunday when they staged a sit-in on main Super Highway after a well-attended public meeting against rising lawlessness in Malir, Gadap and Bin Qasim towns. Several people were injured in the incident, the organisers claimed. The people of Malir are fed up with the kidnappings and wanted more control over their land. The protestors were also against the theft of reti-bajri from Malir River.
Posted by: Fred || 02/13/2006 00:00 || Comments || Link || E-Mail|| [6464 views] Top|| File under:
Baloch troubles won't affect Gwadar project, says Aziz
Prime Minister Shaukat Aziz has said the security situation in Dera Bugti and Kohlu will not affect the construction and operation of the Gwadar seaport.

"The problem we have in Balochistan is in a small district where some people are creating trouble and the law enforcement agencies are dealing with it. People in Balochistan want development," the prime minister told Arab News in an exclusive interview.

Asked whether security issues affected Pakistan's search for foreign investment, he said: "If something is happening in one part of the country it does not affect other cities. As you can see there are so many foreigners here you can't find a hotel room."


A-hem.
Posted by: Anonymoose || 02/13/2006 00:00 || Comments || Link || E-Mail|| [6467 views] Top|| File under:
How many Muslims do you have, Govt asks armed forces
For the first time ever, all three wings of the armed forces have been asked by the Government to provide data on how many Muslims are there in their ranks, which positions they hold, even their role in some key operations.

This controversial Muslim-specific survey, ordered last March by the Prime Minister's Office, is on despite objections raised by the Army that such an exercise could send the wrong signal to what is, by tradition, a secular, apolitical organisation. But this objection was overruled.

For the record, this survey forms part of what the Government calls its efforts to promote "minority welfare" by studying the social, economic and education status of the Muslim community in India.

Behind it is a seven-member committee headed by Justice (retired) Rajender Sachar. June is the deadline for its report. Justice Sachar told The Sunday Express that the military is not different from any other Central government organisation. ''We are still to get the figures,'' he said.

Apparently not satisfied with merely Muslim figures in the military, the Sachar Committee is also asking questions relating to operations, like the one in Hyderabad in 1948 to the Kargil War in 1999.

Quoting extracts from a book Khaki and the Ethnic Violence in India by Omar Khalidi, the Sachar Committee late last month asked the Army to confirm whether 700 Muslims deserted during ''Operation Polo (Hyderabad operations)'' in 1948. And whether then Leh-based III Division Commander V S Budhwar wanted Muslim villagers evicted from Turtok along the Line of Control (LoC) in Ladakh during Operation Vijay in 1999.

The Army is yet to reply to this. But on January 9, 2006, it told the Sachar Committee that the seniormost Muslim officer in the Indian Army is Lt General ZU Shah, brother of celebrated actor Naseeruddin Shah, who is the Commander of the Dimapur-based III Corps.

And that there were 29,093 Muslims in the Army in 2004, including more than 29 battalions that had a sizeable number of the community. For instance, the Jammu and Kashmir Light Infantry has a 50 per cent Muslim strength.

That there is disquiet in the forces is evident given that, in August 2005, the Army declined to give information about Muslims in its ranks. It told the Sachar Committee that the Army is apolitical in character in which people from all communities and regions work together irrespective of caste, creed and religion. And that the Army does not maintain data relating to various castes or religions.

Also, the Army said, it would be improper to collect such data as it would send a wrong message to troops.

But Sachar Committee's Member-Secretary Abusaleh Shariff complained to Defence Minister Pranab Mukherjee in October 2005 that while the Air Force and the Navy had passed on the relevant information, the Army was making a fuss about it on the grounds of regimental spirit and cohesion.

The next day, Army chief General J J Singh met Mukherjee to apprise him of the "sensitivity" needed in such an operation. But this evidently has had little effect.
Posted by: Anonymoose || 02/13/2006 00:00 || Comments || Link || E-Mail|| [6468 views] Top|| File under:
International-UN-NGOs
South Africa, Venezuela reaffirm support for Iran's nuclear program
South Africa as a leading member of the Non-Aligned Movement and a key player in the African Continent along with Venezuela in South America have again voiced their support for Iran's peaceful nuclear program. South African Ambassador to the International Atomic Energy Agency (IAEA) in Vienna has said that based on investigations and analysis carried out so far by the IAEA, Iran has not deviated from its peaceful nuclear program.


Saying 'peaceful' twice doesn't make it any more true.

Abdulsamad Minti, in an interview with Radio Johannesburg on concerns of some nations over Iran's nuclear activities, said that only Western powers have complained about the issue. He further voiced South Africa's belief that the nuclear row should be resolved within the frameworks of the IAEA regulations. He also warned that any referral of Iran's nuclear dossier to the UN Security Council will dramatically politicize the issue.

[Minti] also criticized the IAEA's February resolution to report Iran to the UN Security Council saying that it would have been much wiser for the Board of Governors to wait for the IAEA chief Mohamed Elbaradei's report in March to make a decision. He said Tehran's cooperation with the IAEA has been constructive in resolving many related issues. He further urged Tehran to continue its cooperation with the UN nuclear watchdog.

The South African official also stressed the need for all countries to abide by the NPT.

"Those nations which want Iran not to have nuclear weapons should also embark on destroying their own atomic arsenal. The international community should be convinced that all nations respect the NPT," he said.

The Venezuelan government, in a statement, said its support for Iran's nuclear activities does not mean support for a particular country, stressing such a stance originated from a principled view on the nations' rights to make progress and development including in the field of nuclear energy for peaceful purposes.
The statement reiterated Venezuela's commitment to the NPT and said certain powers which claim to implement the NPT, possess nuclear arms and other weapons of mass destruction, and violate disarmament treaties. Caracas always defends promotion of peace in the world and calls on all governments to remain committed to nuclear disarmament treaties, it added...

It said that IAEA inspectors proved no deviation from Iran's peaceful nuclear activities towards military purposes, adding that any decision against Iran would set an ominous precedence which would allow big powers to prevent efforts of other countries to attain technological independence.
The statement also pointed to Iran's voluntary suspension of nuclear activities and the West's opposition to the country's decision to resume nuclear work and said that the voluntary measures of governments should not be regarded as their duties. The Venezuelan government criticized the recent resolution adopted by the IAEA Board, saying the IAEA should not forget that its main duty is to promote and accelerate access of all countries to development and scientific use of nuclear energy for peaceful purposes.
The IAEA Board of Governors on Feb 4 approved a resolution proposed by the European Union troika (Germany, France and Britain) on Iran. The resolution was passed with 27 votes in favor and three against while five members abstained. Cuba, Venezuela and Syria voted against the draft resolution while Algeria, Belarus, Indonesia, Libya and South Africa gave a vote of abstention. Venezuela is the only country that has always voted against any resolution against Iran's peaceful nuclear plan.

Posted by: Pappy || 02/13/2006 00:00 || Comments || Link || E-Mail|| [6463 views] Top|| File under:
Iraq
Lawyer: Saddam Not Planning Hunger Strike
The chief lawyer representing Saddam Hussein said Sunday he was wrong in reporting that the former Iraqi leader and seven co-defendants would begin a hunger strike to protest the "illegality" of the court hearing their case. Khalil al-Dulaimi had initially reported that the hunger strike would begin Monday, saying he received the information through sources at the detention center where Saddam and the other defendants were being held. "I checked and I was told that the sources were not credible and that there will be no hunger strike on Monday," al-Dulaimi told The Associated Press. He declined to provide other details, saying he will issue a written statement later.

Al-Dulaimi said all eight defendants would still boycott the resumption of their trial Monday in Baghdad. Saddam's defense team walked out of the trial in a stormy Jan. 29 session and has refused to participate unless the chief judge, Raouf Abdel-Rahman, is dismissed, alleging he is biased against the deposed Iraqi leader. Abdel-Rahman appointed new defense lawyers and the trial continued without the defendants or their lawyers for two sessions before adjourning until Monday.
Posted by: Fred || 02/13/2006 00:00 || Comments || Link || E-Mail|| [6462 views] Top|| File under:
Britain investigates video of Iraq soldier abuse
Britain said it was investigating new allegations of abuse by its soldiers in Iraq on Sunday after a newspaper released what it described as videos showing soldiers savagely beating Iraqi teenagers. "We are aware of these very serious allegations and can confirm they are now the subject of an urgent Royal Military Police investigation," the Defense Ministry said in a statement. "We condemn all acts of abuse and brutality and always treat any allegations of wrongdoing extremely seriously."

The video, released by the News of the World, was apparently filmed by one soldier and showed his comrades beating prone Iraqis with batons and kicking them while they lie on the ground. The cameraman is said to be heard laughing and saying: "Oh yes! Oh Yes! You're gonna get it. Yes, naughty little boys. You little f******, you little f******. Die. Ha Ha." The paper said the video was apparently filmed in early 2004 during a time of street riots in southern Iraq, where British troops are stationed.
Posted by: Fred || 02/13/2006 00:00 || Comments || Link || E-Mail|| [6461 views] Top|| File under:
Shiites Choose Incumbent Al-Jaafari As PM
Shiite lawmakers Sunday chose incumbent Ibrahim al-Jaafari to be Iraq's new prime minister, endorsing the physician and longtime exile for a second term by a single vote _ thanks in large part to support by a radical anti-U.S. faction.

Al-Jaafari's selection paves the way for the Shiite alliance to begin talks with parties representing Sunni Arabs, Kurds, secularists and others to form a broad-based government, which the U.S. hopes can calm the insurgency so American and other foreign troops can begin leaving.

Al-Jaafari edged out Vice President Adil Abdul-Mahdi during the balloting, largely thanks to support from followers of Muqtada al- Sadr, the cleric whose militia has staged two uprisings against U.S. forces since 2004. Al-Jaafari, who spent years in exile in Iran and Britain, is virtually assured of the top job once the new parliament convenes and a new president is elected in the coming weeks. The constitution states that the president must appoint a prime minister from the largest bloc in parliament.

Shiites won 128 of the 275 seats in the December election for Iraq's first four-year term legislature since the 2003 fall of Saddam Hussein. The alliance picked up two more when a small party joined after the vote.

However, would-be coalition partners expressed disappointment at the choice of al-Jaafari, with Kurds complaining they were sidelined in the outgoing government and Sunni Arabs pointing to his alleged failure to rein in Shiite-led security services accused of abuses against Sunnis. "We have some reservations, not on the person of Dr. al-Jaafari, but on the performance of his government," said Naseer al-Ani, a Sunni Arab politician. "We believe that his government's performance on security and services was irresponsible."

President Jalal Talabani, a frequent critic of al-Jaafari, threatened to take his 53-seat Kurdish coalition out of the new government unless the Shiites offer a post to the secular party of ex-prime minister Ayad Allawi, whom key Shiite politicians strongly oppose. "We would have preferred a change of faces so as not to see a repeat of some of the problems," said Mahmoud Othman, a Kurdish elder statesman.

Following his selection, al-Jaafari spoke in conciliatory tones about his Shiite rivals and about the need to build an inclusive government. He promised to form a government "based on the grand interests of Iraq." "Today's victory is not that this one won or that one won," al-Jaafari said. "It is a victory of the (Shiite) alliance with its unity and cool head."

However, al-Jaafari signaled a tough stance with the Sunni Arabs. Shiite officials had insisted the Sunnis support the new constitution and join the fight against Sunni-led insurgents if they want to join the coalition. "The main basis for dialogue will primarily be the constitution, respect for the constitution and its contents after the people ratified and adopted it," al-Jaafari said.

Shiite officials, speaking on condition of anonymity because of the sensitivity of the issue, said the 30 votes controlled by al-Sadr all went to al-Jaafari, enabling him to edge out Abdul-Mahdi, a leader of the main Shiite party, the Supreme Council for the Islamic Revolution in Iraq, known as SCIRI.


Don't like the idea of Mookie being a 'kingmaker'.

In Washington, Secretary of State Condoleezza Rice sought to downplay the influence of al-Sadr, telling ABC's "This Week with George Stephanopoulos" that there were "many forces" behind the choice of al- Jaafari.

Bahaa al-Aaraji, a senior al-Sadr official, said al-Jaafari was "efficient and able to contain problems." "We have talked to him and spoken about the mistakes of the last government in total honesty," al-Aaraji said.
Posted by: Steve White || 02/13/2006 00:00 || Comments || Link || E-Mail|| [6463 views] Top|| File under:
Israel-Palestine-Jordan
Fatah plays politix, Hamas seethes
Meanwhile the outgoing Palestinian parliament met Monday for its final session and passed a law giving President Mahmoud Abbas increased powers - but the Islamic Hamas movement, winners of last month's legislative elections, said it would contest the changes. Under the new law, the President of the Palestinian Authority no longer needs the approval of the Palestinian Legislative Council (PLC) to appoint judges to the Constitutional Court. This increases his control over the influential court, which has the power to block legislation from parliament. Hamas objected to a legislative session being held between the elections and the swearing-in of the new parliament in which it will hold an absolute majority. Several Hamas legislators-elect who attended the session voiced fears that the outgoing parliament, dominated during its ten-year tenure by Abbas' Fatah party, was trying to pass laws which would give the president more power at the expense of the legislature. They said they will contest the changes when the new parliament begins its tenure Saturday.
Posted by: Seafarious || 02/13/2006 16:22 || Comments || Link || E-Mail|| [6464 views] Top|| File under:
Israel News Agency To Post SEO Iran Holocaust Cartoons
In response to Iran's best-selling newspaper announcing a competition to find the best cartoons about the Holocaust, the Israel News Agency has begun to post the Holocaust cartoons.

"Iran is seeking any means to divert attention away from the fact that they are building nuclear weapons," said Joel Leyden, publisher of the Israel News Agency. "Iran states that they want to test the democratic limits of Western free speech by laughing at the Holocaust, and the INA is more than pleased to oblige in posting these cartoons. The only catch is that we are doing so with an educational, factual disclaimer inserted inside these Holocaust cartoons. It states: "Six Million Jews Were Gassed, Shot and Hung During the Holocaust. This cartoon does not promote 'free speech' rather it illustrates Islamic racist hate and incitement to violence against all other religions..."
Posted by: Anonymoose || 02/13/2006 15:36 || Comments || Link || E-Mail|| [6467 views] Top|| File under:
Israelis Credit TV for Pacifying Prisoners
Israeli army jailers at a tough facility for Palestinian security prisoners in the Negev desert have discovered a unique deterrent against disturbances: television. In the year since the first TV set was installed in the Ketziot prison, there have been no serious disturbances that required tear gas for dispersal — up to then a common occurrence, said the soldiers' weekly "Bamahane" in its current issue. The prison commander, identified only as Lt. Col. Avi by the magazine, said the security prisoners spend their time watching television instead of planning disturbances. "The culture of planning hostile activity here is withering away," he told the weekly. Jailers control the channel selection, the magazine said, limiting viewing to the three main Israeli channels, CNN and a Jordanian TV station. Further "distractions" are planned, the weekly reported — backgammon games, basketball and volleyball.

The commanding officer made it clear that this is not a matter of improving the conditions for the Palestinian prisoners. He said the goal is to keep prisoners from "causing trouble and organizing terror attacks from inside the prison." The desert prison is made up of rows of tents, and Palestinian prisoners often organize themselves into cells that parallel militant groups outside. The inmates at the prison are serving sentences after being convicted in military courts on security offenses. Israel is holding about 8,000 Palestinian prisoners.
Posted by: Seafarious || 02/13/2006 02:47 || Comments || Link || E-Mail|| [6465 views] Top|| File under:
Danish cartoons made Muslims enforce sanctions without intl. consent -- Amr Moussa
Secretary-General of the Arab League Amr Moussa on Sunday warned of the dangerous developments created by the cartoons offending Prophet Mohammad (PBUH). In a speech before Jeddah Economic Forum, Moussa said the cartoons created enough anger in the Islamic world that resulted in sanctions without the need for a UN Security Council resolution.

"Yeah. See, it couldn't of been our fault. Those infidels was jus' askin' for trouble, an' the Council For The Security Of The Dignity Of The Ummah was, um....out of session. An' ev'rybody knows that Allan helps those who can't help themselves. So we took direct action, just like our mentors at International A.N.S.W.E.R. learned us to."
Posted by: Seafarious || 02/13/2006 01:00 || Comments || Link || E-Mail|| [6465 views] Top|| File under:
Hamas will not muzzle the gun -- politburo chief
Not much new here for regular RB readers, but I thought it interesting that he's making his remarks in the Sudanese capital.

KHARTOUM, Feb 12 (KUNA) -- A senior official of the Palestinian Islamic movement Hamas indicated upon arrival here on Sunday that his organization would not give up armed resistance to end the Israeli occupation of occupied Palestinian territories. Khaled Meshaal, the chief of Hamas politburo, said in his arrival statement that members of the Islamic group would remain committed to the "option of resistance to repel the occupiers," and that they would adopt democracy as the path for reforms in the Palestinian administration.

Meshaal, whose movement won by a landslide in recent parliamentary polls against the other mainstream Palestinian organization, Fatah, said the Islamic movement was "facing thorny issues but as it had been steadfast for 20 years it could steafast in the future. Actually it is those who have rejected Hamas are in a dilemma ... We say to them: You have preached democracy ... so respect the right of the Palestinian people to choose their representatives." Some super powers and Israel have expressed great dismay at the results of the Palestinian elections, where Hamas, a staunch advocate of armed resistance to end the Israeli occupation of the Palestinian territories, ermerged victorious -- in an indication that these powers favor Fatah to be in power as it is seen as much more pragmatic. Meshaal urged the Arab and Islamic nations to support Hamas,

I think he's mostly on a fundraising trip here, and I'm curious if he's having much success getting cash out of his Caring Arab Brethren®

and indicated that representatives of the organization would hold talks with Arab leaders during the upcoming Arab summit, due to be hosted by the Sudanese capital.On the forecast visit to Russia by a Hamas delegation, the head of the group's politburo indicated at significance of the mission "as it would serve in breaking the ranks of the powers that have rejected Hamas."
Posted by: Seafarious || 02/13/2006 00:46 || Comments || Link || E-Mail|| [6467 views] Top|| File under:
Hamas warns of alleged "bloodless coup" by Fatah
An official of the mainstream

(!)

Palestinian Islamic movement Hamas warned on Sunday of what he termed as "a planned bloodless coup" by the contending main group Fatah to restore power. Aziz Dweik, a representative of Hamas in the newly-elected legislative assembly, warned that Fatah and officials of the Palestinian Authority planned "a bloodless coup whereby a bill will be forwarded to the legislative council to give the president the right to dissolve the Parliament." Dweik was addressing dozens of intellectuals who gathered in Beir Zeit University, in response to a call by the legislative council to hold a session tomorrow for possible voting on a new basic law for the parliament that may give the president the right to dissolve it and call for early elections.

The Hamas official was also indicating at reports that the authority named several loyalists in senior posts in the ministries and the assembly. "Such pre-emptive decisions in this respect constitute a bloodless coup that will lead to dire consequences," he said, warning of possible eruption of a civil war among the Palestinians in case major amendment has been introduced to the basic law of the parliament.

Hamas prefers its coups bloody. Very messy object lessons for those who refuse to follow the One True Path®. None of this finessing of the political process for Allan's Green Brigade.
Posted by: Seafarious || 02/13/2006 00:32 || Comments || Link || E-Mail|| [6467 views] Top|| File under:
Israel cuts off eastern West Bank
While the international community busied itself with the disengagement from the Gaza Strip last summer, Israel completed another cut-off process, which went unnoticed: Israel completed cutting off the eastern sector of the West Bank from the remainder of the West Bank in 2005.

Some 2,000,000 Palestinians, residents of the West Bank, are prohibited from entering the area, which constitutes around one-third of the West Bank, and includes the Jordan Valley, the area of the Dead Sea shoreline and the eastern slopes of the West Bank mountains. Military sources told Haaretz that the moves have been "security measures" adopted by the Israel Defense Forces, and have no connection to any political intentions whatsoever.
Restrictions on the movement of Palestinians in the Jordan Valley were imposed at the start of the intifada, and were gradually expanded. But the sweeping prohibition regarding entry into the area by Palestinians was imposed, in fact, after security responsibility in Jericho was given back to the Palestinians on March 16, 2005.

At the time, Palestinian sources say, Palestinian travelers coming across the Allenby Bridge (the West Bank's only direct link overseas) were banned from passing through the Jordan Valley even if they were heading to the northern West Bank and the villages adjacent to the valley's
checkpoints. Instead, the travelers are required to go through Jericho, and from there, the road is long and filled with checkpoints and delays. Furthermore, since then, residents of Jericho and the remainder of the West Bank have been banned from passing through the Ouja checkpoint, north of Jericho, in the direction of the Jordan Valley.

In addition to affecting others, the prohibition also applies to thousands of residents of towns and villages in the northern West Bank, like Tubas and Tamun, most of whose lands are in the Jordan Valley, and some of whose residents have been living there for many years. The residents of the Jordan Valley villages are tied to the northern West Bank villages through family connections, joint land ownership, work, schooling, and medical and social services. Also affected by the ban are people who for years have earned a living by doing seasonal agricultural work for Palestinians in the Jordan Valley, as well as an unknown number (several thousand apparently) of Bedouin and sheep-herders who live in the area permanently in tents and makeshift structures, but are registered as residents of towns and villages a few
kilometers to the east.

Since the start of the intifada, Palestinians have been banned from using Road 90, the Jordan Valley Road, with use of the road restricted to residents of the Jordan Valley, and only north of Jericho.

This picture of such a large Palestinian area being absolutely cut off from the rest of the West Bank has emerged from tours and talks Haaretz has conducted in the area over a period of a number of weeks, from testimonies gathered by the B'Tselem human rights organization and
reports from officials from the UN Office for the Coordination of Human Affairs.

Four permanent checkpoints ensure that passage is denied to Palestinians whose identity documents do not list them as residents of the Jordan Valley. Entry is permitted only to a few thousand holders of special permits from the Civil Administration, as well as some 5,000
Palestinians who work in the settlements. Around 1,500 of those who hold the Civil Administration permits (valid for three months and not always extended) are residents of the area around Tubas who own land and work in the Jordan Valley. Several hundred are teachers and health workers; the remainder are primarily traders and drivers.

Special, one-off entry permits are granted for "humanitarian cases" weddings, other family affairs, funerals and so on and have to be coordinated in advance with the Civil Administration and the military.

To enforce the ban, the Israel Defense Forces conducts frequent nighttime raids in the Jordan Valley villages. Palestinians who are not registered as residents of the area are driven beyond the Tayasir checkpoint and dropped off. The soldiers also confiscate the identity documents of Palestinians who have the "incorrect" address.

An IDF source who confirmed the abovementioned restrictions on Palestinian movement in the Jordan Valley said that the only way to protect an area as large as the Jordan Valley was to impose limitations on movement [and implement] checkpoints to control and direct the traffic to provide protection for the Jewish communities and Road 90, a strategic thoroughfare.


It does tend to surrround the Paleos, doesn't it?
Posted by: Steve White || 02/13/2006 00:00 || Comments || Link || E-Mail|| [6462 views] Top|| File under:
Sharon survives health crisis
Prime Minister Ariel Sharon on Saturday survived his latest medical crisis, one that has served, somewhat poignantly, to underscore the degree to which the Israeli political torch has passed to his successor, Ehud Olmert. The 77-year-old leader, who has been comatose since suffering a massive stroke more than five weeks ago, was said by doctors to be out of immediate danger after emergency surgery Saturday in which about 1 1/2 feet of his large intestine was removed. Shlomo Mor-Yosef, director of Hadassah University Medical Center at Ein Kerem, told reporters at the hospital that Sharon, who has been unconscious since a catastrophic cerebral hemorrhage Jan. 4, had come through four hours of surgery safely.

Sharon has shown few signs that he would emerge from his coma, other than moving his limbs in response to pain stimulus. Doctors last month performed a tracheotomy to help him breathe with the aid of a respirator and on Feb. 1 inserted a feeding tube, another sign that his condition was considered one of long-term incapacitation.
Posted by: Pappy || 02/13/2006 00:00 || Comments || Link || E-Mail|| [6467 views] Top|| File under:
Southeast Asia
Danish embassy staff pullout hasty, Indonesia says
JAKARTA - Denmark's decision to withdraw its diplomats and embassy staff from Jakarta after Muslim protests over blasphemous cartoons published in a Danish newspaper was taken in haste, Indonesia's foreign minister said on Sunday.

The Danish foreign ministry said on Saturday diplomats and staff had been withdrawn because of security threats in the world's most populous Muslim nation.

"We think this decision was quite hasty. We have given protection to the ambassador and his staff. Moreover, the demonstrations in Indonesia have been relatively peaceful," Indonesian Foreign Minister Hassan Wirajuda said. "There is no good reason, but it is for them to decide," he told reporters on the sidelines of an Asian inter-religious forum.


"Stick around so we can protest and seethe some more!"

Denmark has also urged its citizens to leave Indonesia, warning of "clear and present" danger from Muslim radicals seeking revenge for the cartoons. Wirajuda said Indonesia did not have any specific information about the threats. "(Denmark) said they received threats through the telephone but we have no way to confirm that. We have heard of such things before and usually they are only rhetoric," he said.
Posted by: Steve White || 02/13/2006 00:00 || Comments || Link || E-Mail|| [6460 views] Top|| File under:
Syria-Lebanon-Iran
Syria switches to euro amid confrontation with US
DAMASCUS (Reuters) - Syria has switched all of the state's foreign currency transactions to euros from dollars amid a political confrontation with the United States, the head of state-owned Commercial Bank of Syria said on Monday. "This is a precaution. We are talking about billions of dollars," Duraid Durgham told Reuters.


That's a lot of gold bars. Wonder if Pencilneck has a deep salt mine somewhere in the Ba'kaa Valley?

The bank, which still dominates the Syrian market although private banks have been allowed to set up in the last few years, has also stopped dealing with dollars in the international foreign exchange flows of private clients. "It looks like a kind of pre-emptive action aimed at making their foreign assets safer, preventing them from getting frozen in case of any conflict," said a Middle East economist who requested anonymity.


"They're cutting and running. Now please don't kill me!"
Posted by: Steve White || 02/13/2006 13:17 || Comments || Link || E-Mail|| [6475 views] Top|| File under:
Ahmadinejad: Israel 'will be removed'
Iranian President Mahmoud Ahmadinejad said on Saturday that the Palestinians and "other nations" will eventually remove Israel from the region.

Addressing a mass demonstration in Tehran - one of many organized throughout Iran to commemorate the 27th anniversary of the Islamic revolution - he once again questioned the Holocaust "fairy tale".

"We ask the West to remove what they created sixty years ago and if they do not listen to our recommendations, then the Palestinian nation and other nations will eventually do this for them," Ahmadinejad said in a ceremony marking the 27th anniversary of the Islamic revolution.

"Do the removal of Israel before it is too late and save yourself from the fury of regional nations," the ultra-conservative president said. He once again called the Holocaust a "fairy tale" and said Europeans have become hostages of "Zionists" in Israel.

He also accused Europeans for not allowing "neutral scholars" to investigate in Europe and make a scientific report on "the truth about the fairy tale of Holocaust."

"How comes that insulting the prophet of Muslims worldwide is justified within the framework of press freedom, but investigating about the fairy tale Holocaust is not?" Ahmadinejad said.

"The real Holocaust is what is happening in Palestine where the Zionists avail themselves of the fairy tale of Holocaust as blackmail and justification for killing children and women and making innocent people homeless," Ahmadinejad said.

The president said that the results of the parliamentary elections in Palestine and the victory of the Hamas group "clearly showed what the people really want."

"You (the West) want democracy but do not respect the outcome," Ahmadinejad said, referring to the election results in Iraq and Palestine.

"It seems that you (the West) only want that form of democracy whose results just repeat your standpoints and only follow your policies," he said.

Ahmadinejad once again called on the West to adopt the "simple option" and allow Palestinians to voice their political will through a referendum.

Mass demonstrations organized by the state were held throughout Iran on Saturday as the nation commemorated the 27th anniversary of the revolution that established the Islamic Republic in Iran.

According to state media, hundreds of thousands of people came into the streets to show their solidarity with the government over pursuing the country's nuclear programmes and voice their protest against publication of cartoons deemed insulting to the Prophet Mohammed.

While chanting "Death to America", "Death of Israel" and "Nuclear energy is our undisputable right", the crowd walked toward the Azadi (Freedom) Square in Tehran where Ahmadinejad held his annual speech.

In his speech the Iranian president warned that in case of harsh measures against Tehran over its controversial nuclear programme, the country would revise its commitment toward the Nuclear Non- Proliferation Treaty (NPT).

"The policy of Iran has so far been pursuing nuclear technology within the framework of the NPT and IAEA (International Atomic Energy Agency)," he said.

"But if you (the West) continue efforts to deprive the Iranian nation from this (nuclear) right, then we would reconsider this policy," he warned.

Ahmadinejad asked the crowd in the Azadi square to tell the world its message and show its willingness to continue the nuclear programmes despite Western pressure.

"The era of military force is over, today is the era of nations, logic and worshippers of God," the president said.

He also referred to remarks by United States President George W. Bush who had said that the Iranian people were different from the Islamic government in Tehran, saying there was no distinction.

"Look, this is the third generation standing here and they are even more religious, more informed, more enthusiastic and more resistant (than the first generation) to defend the ideals of the revolution," Ahmadinejad said.

The president also referred to the cartoons and called it a "Zionist plot" against not only Muslims but also those genuinely committed to Christianity and Judaism.

"Those who insulted the prophet should know that you cannot obscure the sun with a handful of dust. The dust will just get back and blind your own eyes," he said.

The crowd replied to his remarks with "Death to Denmark" slogans.
Posted by: .com || 02/13/2006 07:44 || Comments || Link || E-Mail|| [6466 views] Top|| File under:
Death toll for destroying Iranian nuclear facilities projected at 10,000
A major American attack on Iran's nuclear sites would kill up to 10,000 people and lead to war in the Middle East, a report says today.

Hundreds of scientists and technicians would be targets in the opening salvos as the attacks focused on eliminating further nuclear development, the Oxford Research Group says in Iran: Consequences of a War.

The research coincides with reports that strategists at the Pentagon are drawing up plans for "a last resort" strike if diplomacy fails. Plans for an assault have taken on "greater urgency" in recent months, The Sunday Telegraph said.

Tacticians at central command and strategic command, who report to Donald Rumsfeld, the defence secretary, have been identifying targets and the weapons needed to hit them.

The Oxford report says that Britain could be drawn into the conflict if the Prime Minister allowed American B2 bombers, which can carry 40,000lb of precision bombs, to use bases at Fairford, Glos, and on the Indian Ocean island of Diego Garcia.

Precision bombing could put Iran's weapons programme back five to 10 years but within a month the situation would become "an extremely dangerous conflict", says Prof Paul Rogers, the report's author.

The attack would result in "a protracted military confrontation" involving Israel, Lebanon and some Gulf states.

More than 100 American bombers, many based on carriers in the Gulf, would take part in a huge simultaneous surprise air attack on 20 key nuclear and military facilities, the report says.

If the targets included the nuclear reactor at Bushehr, which will become fully fuelled this year, a radioactive cloud could spread over the Gulf. Iran's small navy, which includes three submarines, would have to be attacked to negate threats to vital shipping lanes in the Straits of Hormuz.

But Iran could still retaliate with suicide speedboats, possibly leading to crippling rises in the price of oil.

Prof Rogers, professor of peace studies at Bradford University, says that American military action would also have a unifying effect on the rule of President Mahmoud Ahmadinejad and exacerbate anti-American hostility in the Islamic world.

The report says that a ground offensive in Iran would not be feasible, as it would require at least 100,000 troops - and American forces are already over-stretched with 130,000 soldiers in Iraq and 18,000 in Afghanistan.

Iran would probably withdraw from the nuclear non-proliferation treaty and speed up its secret nuclear weapons programme.

The report concludes: "A military response to the current crisis is a particularly dangerous option and should not be considered further. Alternative approaches must be sought, however difficult these may be."

In a similar briefing before the invasion of Iraq in 2003, the Oxford group predicted that Saddam Hussein's regime could easily be overwhelmed but that the country would become a hotbed of insurgency.
Posted by: Dan Darling || 02/13/2006 03:45 || Comments || Link || E-Mail|| [6476 views] Top|| File under:
Hariri returns to Lebanon
Saad al-Hariri, the Lebanese parliamentary majority leader, has returned to his country more than six months after he left because of security worries. An aide said al-Hariri returned to Beirut on Saturday night, three days before Lebanon marked the first anniversary of the assassination of his father, Rafiq al-Hariri, the former prime minister of Lebanon.

Al-Hariri left Lebanon in late July and weeks later said a plot to kill him had been uncovered. He spent most of his time in France and in Saudi Arabia, meeting the leaders of both countries. Al-Hariri also held talks last month with George Bush, the US president, in Washington.
Posted by: Fred || 02/13/2006 00:00 || Comments || Link || E-Mail|| [6465 views] Top|| File under:
Iran paper launches cartoon challenge
An Iranian newspaper has opened an international competition seeking cartoons on the Holocaust in what it says is a test of whether the West will be as supportive of freedom of expression over the Nazi genocide as it was with caricatures of Islam's prophet. Hamshahri, one of Iran's five leading newspapers, published the call for cartoons under the title: What is the Limit of Western Freedom of Expression? on its website on Monday.

Davood Kazemi, executive manager of the contest, said the announcement would also appear in the print version of the paper. "We don't intend retaliation over the drawings of the prophet," he said. "We just want to show that freedom is restricted in the West."
Posted by: Fred || 02/13/2006 00:00 || Comments || Link || E-Mail|| [6463 views] Top|| File under:
Iran Leader Threatens New Nuclear Policy
Iran's hard-line president threatened to revise his policy of working within international atomic frameworks, as diplomats in Europe said the U.N. nuclear watchdog agency had stripped most of its surveillance equipment from Iranian nuclear sites. The diplomats, who demanded anonymity in exchange for revealing the confidential developments, said the move was part of retaliatory measures announced by Iran that have left the International Atomic Energy Agency with only the most basic means to monitor Iran's nuclear activities.

In Iran, thousands rallied across the nation Saturday to celebrate the anniversary of the Islamic Revolution and show support for Iran's nuclear rights. State-run television called the nationwide demonstrations "a nuclear referendum" and showed footage of rallies in Iran's major cities. In Tehran's Azadi Square, some young men wore white shrouds symbolizing their readiness to die for the country's nuclear ambitions. In a speech before tens of thousands massed in Azadi Square to mark the 27th anniversary of the revolution that brought a Muslim theocracy to power, President Mahmoud Ahmadinejad focused on the building crisis surrounding Iran's disputed nuclear program.

"The nuclear policy of the Islamic Republic so far has been peaceful. Until now, we have worked inside the agency (IAEA) and the NPT (Nuclear Nonproliferation Treaty) regulations," he said. "If we see you want to violate the right of the Iranian people by using those regulations (against us), you should know that the Iranian people will revise its policies." The crowd in the square chanted: "We would fight, we would die but we will not accept lowliness!" — referring to Iran's refusal to give in to outside pressure.


"Saddam Mahmoud, we will defend you with our blood!"
Posted by: Fred || 02/13/2006 00:00 || Comments || Link || E-Mail|| [6462 views] Top|| File under:
Thousands would die in US strikes on Iran, says study
A surprise American or Israeli air strike on Iranian nuclear sites could cause a large number of civilian as well as military casualties, says a report published today. The report, Iran: Consequences of a War, written by Professor Paul Rogers and published by the Oxford Research Group, draws comparisons with Iraq. It says the civilian population in that country had three weeks to prepare for war in 2003, giving people the chance to flee potentially dangerous sites. But Prof Rogers says attacks on Iranian facilities, most of which are in densely populated areas, would be surprise ones, allowing no time for such evacuations or other precautions.


Which is why the Mad Mullahs built the facilities in densely-populated locations in the first place, so as to use their own people as hostages against an attack. Don't expect Prof Rogers to acknowledge that, as it would be inconvenient to his 'report'.

"Military deaths in this first wave of attacks would be expected to be in the thousands," he says. "Civilian deaths would be in the many hundreds at least, particularly with the requirement to target technical support for the nuclear and missile infrastructure, with many of the factories being located in urban areas."


That would indeed be unfortunate, since we don't want to kill civilians and don't deliberately target them. But we just might have to take out the Iranian nuclear potential, and the deaths of civilians, though awful and tragic (seriously), won't stop us if it comes down to it.

The death toll would eventually be much higher if Iran took retaliatory action and the United States responded, or if the US took pre-emptive military action in addition to strikes on nuclear sites.

Prof Rogers, of the University of Bradford's peace studies department, says: "A military operation against Iran would not ... be a short-term matter but would set in motion a complex and long-lasting confrontation. It follows that military action should be firmly ruled out and alternative strategies developed."


Well of course, but that's what Prof Rogers wanted to prove in the first place.

Prof Rogers says the aim of an attack would be to set back Iran's nuclear programme by at least five years. He lists the expected targets as the Tehran Research Reactor, a radioisotope production facility, a range of nuclear-related laboratories, and the Kalaye Electric Company, all in Tehran, and facilities in Isfahan and Natanz. "The new reactor nearing completion at Bushehr would be targeted, although this could be problematic once the reactor is fully fuelled and goes critical some time in 2006," he says. "Once that has happened, any destruction of the containment structure could lead to serious problems of radioactive dispersal affecting not just the Gulf coast but west Gulf seaboards in Kuwait, Saudi Arabia, Bahrain, Qatar and the United Arab Emirates."


Which is why the Israelis nailed Osirak just before it was fueled.

He adds: "All the initial attacks would be undertaken more-or-less simultaneously, in order to kill as many of the technically competent staff as possible, therefore doing the greatest damage to longer-term prospects."

Iran would be unable to prevent such an attack, as it has only limited air defences. But Prof Rogers says it has a large arsenal of responses. It could:

· withdraw from the Non-Proliferation Treaty and pursue speedy development of nuclear weapons capability;

· encourage retaliatory action against Israel by the Lebanese-based Hizbullah group, which has missiles capable of hitting Haifa and several other Israeli cities;

· close the Strait of Hormuz, one of the main access routes for oil from the Gulf;

· send Iranian paramilitary units into states such as Kuwait, Saudi Arabia and the United Arab Emirates;

· or order Iranian Revolutionary Guards to step up links with insurgents in Iraq.

Prof Rogers says a US or Israeli attack could also help al-Qaida by increasing the anti-US mood in the region and beyond.


Oh, the seething and eye-rolling that would follow! At the same time, everyone would understand that Mahmoud and the Mad Mullahs™ would no longer be the strong horse.
Posted by: Steve White || 02/13/2006 00:00 || Comments || Link || E-Mail|| [6469 views] Top|| File under:
Veteran diplomat takes over as Syrian FM
DAMASCUS - Syria's new Foreign Minister Walid Muallem, who has taken over from long-serving Faruq Al Shara, is a skilled career diplomat and expert in international politics regarded as a relative moderate.

Muallem, 65, was deputy foreign minister from January 2005 up to his appointment on Saturday, replacing the man who for more than two decades held the foreign portfolio before being named Syrian vice president. After six years of heading the foreign ministry bureau in Damascus to 1990, Muallem was appointed ambassador to the United States where he further honed his diplomatic skills in the decade from 1990 to 2000, serving as part of Damascus's diplomatic frontline with the West.

This experience led to him later taking part in a series of informal meetings in 2002 and 2003 between Syrian and US experts. These aimed to promote dialogue between Washington and Damascus, which the US was threatening with sanctions.

Viewed in diplomatic circles as a moderate for a bloodthirsty, fascist regime, Muallem was entrusted by Syrian President Bashar Al Assad with several delicate missions, including a number of trips between late 2004 and early 2005 to Beirut. His task was to improve the deteriorating relations between Syria and Lebanon which was echoing increasing calls for Damascus to pull its troops out after nearly three decades of military presence in its tiny neighbour.

The new foreign minister joined the diplomatic corps in 1964, holding posts in missions in Riyadh, Madrid and London before becoming ambassador to Romania in 1975, a position he held until 1980. A graduate of Cairo University, with a degree in economics and political science, Muallem is also the author of several works on modern history.
Posted by: Steve White || 02/13/2006 00:00 || Comments || Link || E-Mail|| [6465 views] Top|| File under:
Terror Networks
Bird Flu, Islam and the CIA
The Islamic radicals have replaced the Soviet era KGB as the champs at inventing, and spreading, lies about the United States. Before the Soviet Union fell, the KGB planted, and sustained, the rumor that the CIA has invented AIDS, as a disease aimed right at poor countries. Many people in these countries continue to believe that AIDS was a CIA creation. But recently. Saudi Arabian National Guard soldiers were caught distributing pamphlets making the case that the United States invented bird flu, and is responsible for its spread. This accusation should not be unexpected. Islamic radicals, in general, take a dim view of Western medicine. Recently, polio was close to being wiped out, until Islamic radicals in Africa began spreading the lie that polio immunizations were actually a Western plot to sterilize Moslem women. Millions of African Moslems refused to let their kids be immunized, allowing polio to continue surviving and spreading. Thousands suffered or died as a result. The Islamic radicals, who are often pretty ignorant themselves, will continue to prey on poor and ignorant populations, despite the cost in lives.

I blame the CIA for the muslim's compulsive inbreeding.
Posted by: ed || 02/13/2006 10:04 || Comments || Link || E-Mail|| [6470 views] Top|| File under:
Al-Qaeda significantly weakened
Terrorist mastermind Osama bin Laden may have escaped capture for years, but he's on the run with his al-Qaeda group "significantly weakened", American Secretary of State Condoleezza Rice said on Sunday.

Speaking on ABC television, Rice defended the US effort to nab Bin Laden that has drawn fire from Democratic critics, including a potential presidential candidate, Senator Hillary Clinton.

"Yes, we are dealing with a figure who has been able to hide, but he's on the run," Rice said.

"His organisation has been significantly weakened because of the international effort against al-Qaeda in places like Pakistan and Saudi Arabia."

The top US diplomat also took an implicit jab at the previous administration of Bill Clinton for failing to deal with Bin Laden before he launched the September 11, 2001, attacks on New York and the Pentagon.

She said Bin Laden "is not the figure who sat for the entire period of the 1990s in Afghanistan, with training camps there, able to carry out operations, able to use the territory of Afghanistan as a base for his operations".

"We now have an ally in Afghanistan that is fighting against Osama bin Laden and al-Qaeda," Rice said.

"We now have allies in Pakistan, who are fighting against Osama bin Laden and al-Qaeda.

"It's a very different situation than we faced in the '90s."

Rice was responding to a video clip of Hillary Clinton shown by ABC in which the New York senator told a crowd: "You cannot explain to me why we have not captured or killed the tallest man in Afghanistan."
Posted by: Dan Darling || 02/13/2006 03:13 || Comments || Link || E-Mail|| [6475 views] Top|| File under:
Who's in the News
91
[untagged]
Bookmark
E-Mail Me
The Classics
The O Club
Rantburg Store
The Bloids
The Never-ending Story
Thugburg
Gulf War I
The Way We Were
Bio
Merry-Go-Blog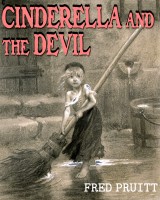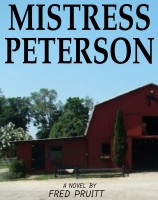 On Sale now!


A multi-volume chronology and reference guide set detailing three years of the Mexican Drug War between 2010 and 2012.

Rantburg.com and borderlandbeat.com correspondent and author Chris Covert presents his first non-fiction work detailing the drug and gang related violence in Mexico.

Chris gives us Mexican press dispatches of drug and gang war violence over three years, presented in a multi volume set intended to chronicle the death, violence and mayhem which has dominated Mexico for six years.
Click here for more information


Meet the Mods
In no particular order...


Steve White
Seafarious
Pappy
lotp
Scooter McGruder
john frum
tu3031
badanov
sherry
ryuge
GolfBravoUSMC
Bright Pebbles
trailing wife
Gloria
Fred
Besoeker
Glenmore
Frank G
3dc
Skidmark
Alaska Paul



Better than the average link...



Rantburg was assembled from recycled algorithms in the United States of America. No trees were destroyed in the production of this weblog. We did hurt some, though. Sorry.
3.236.13.53

Help keep the Burg running! Paypal: