Africa Horn
Sudan plane crash leaves 20 dead
A Sudanese military plane has crashed at the airport in the southern town of Awil killing all seven crew and 13 others on board, officials said. "Twenty people were killed - seven crew and 13 others, soldiers," said an army spokesman in Khartoum.


"Nobody important. Really. Not this time."

He said it was an Antonov 29 plane that caught fire and exploded. A senior southern army official said the plane crashed on landing at the airport on Saturday when the front tyre of the plane burst. "When landing the front tyre burst and they couldn't control the plane so it hit a building near the airport," said Elias Waya Nyipuocs, a senior official in the south Sudanese army. He added the plane then caught fire. He could not confirm that the plane had exploded.


"Caught fire, exploded, what's the diffo? They're all dead."

Sudan has a history of frequent air crashes, often involving cargo planes. Old Russian planes are used throughout the country for both military and commercial flights.


Let's rewrite that last paragraph: Sudan has a history of frequent air crashes, often involving VIPs who aren't needed anymore. Old Russian planes are used throughout the country for both military and commercial flights, with just about the level of maintenance you'd expect in a country run by Arabs.
Posted by: Fred || 02/12/2006 00:00 || Comments || Link || E-Mail|| [10795 views] Top|| File under:
Africa North
US, Tunisia plan closer defence ties
Donald Rumsfeld, the US defence secretary, has called for strengthened military ties with Tunisia while prodding Tunisian leaders on the need for political reforms to ensure stability. Rumsfeld's visit to Tunis on Saturday was the first stop in a North African tour that will take him to Algeria and Morocco as well as Tunisia, all authoritarian Arab states that have been important US allies in the "war on terrorism". The US and Tunisia are discussing a "status of forces agreement" that would enable an expansion of US-Tunisian military exercises and other activities, Rumsfeld said. "We discussed the basis of the relationship," Rumsfeld said after talks with Zine El Abidine Ben Ali, the Algerian president, and other senior Tunisian officials.

Status of forces agreement typically establishes the rules governing US military presence in a host country by setting forth the legal rights and responsibilities of US military personnel. Those discussions are "moving along", Rumsfeld said. "That would create a situation where we would be able to do more things, exercises and that type of thing."
Posted by: Fred || 02/12/2006 00:00 || Comments || Link || E-Mail|| [10796 views] Top|| File under:
Africa Subsaharan
US continuing to train Malian troops
U.S. Special Forces are teaching Malian soldiers how to fight terrorism in the country's northern desert, a region potentially rich in oil but seen by U.S. military officials as a sanctuary for Islamic militants.

More than 300 Malian soldiers in the Saharan towns of Timbuktu and Gao and the capital Bamako will practice parachuting into the desert, marksmanship, operating under fire and other activities over the next 50 days, officials said.

"It involves three military units and is part of the Pan-Sahel Initiative, a vast regional program to combat terrorism, cross-border banditry and drug trafficking," said Col. Abdoulaye Coulibaly, chief spokesman for the Malian army.

At least six international firms have won rights to search for oil under Mali's vast desert as the impoverished West African nation seeks to match neighbors Algeria, Mauritania and Niger by striking crude.

But the Sahel region, which stretches from Mauritania on Africa's western coast through northern Mali, Niger and Chad, is also synonymous with banditry, smuggling and increasingly -- according to U.S. officials -- international terrorism.

"Several regional terrorist groups now operate with relative impunity in the vast, uncontrolled northern spaces of these countries," General Charles Wald, deputy commander of U.S. European Command, wrote in a U.S. army publication last year.

"These are sanctuaries that must be denied. Training and equipping will, if sustained, enable these countries to eliminate these sanctuaries without direct U.S. involvement."

Chinese state-run oil and gas firm Sinopec Corp, Australian firms Sphere Investment Ltd, Baraka Mali Ventures Limited and Trans Ocean Securities, as well as at least two South African firms have all signed exploration deals in northern Mali over the past year and a half.

"In securing the desert, we're securing those who are searching for oil," the Malian army's Coulibaly told Reuters. "At a time when exploration is getting underway in the zone, this training is welcome."

The United States has conducted repeated joint training exercises in countries around the Sahel as part of its "Trans-Sahara Counter Terrorism Initiative" (TSCTI), expected to cost $100 million over five years.
Posted by: Dan Darling || 02/12/2006 02:35 || Comments || Link || E-Mail|| [10795 views] Top|| File under:
Bangladesh
Trishal bigots barred from capturing Ahmadiyya mosque
Law enforcers foiled an attempt of the anti-Ahmadiyya zealots to capture Dhanikhola Ahmadiyya mosque in Trishal in Mymensingh on February 10. The fanatics however hung a signboard on a tree at Boilor Bazar, about two kilometres off Dhanikhola, asking Muslims not to say prayers at the Ahmadiyya mosque. No untoward incident took place during the agitation. The bigots have been agitating for the last two and a half years demanding that the government should declare Ahmadiyyas non-Muslim.


They can then be oppressed and despoiled even more than they are now.

A large number of panicked locals left their houses as the International Khatme Nabuwat Movement, Bangladesh had announced to capture the mosque and hang a signboard branding the mosque merely as a place of worship and asking Muslims not to "mistake it for a mosque".


If it's not a mosque, then you can burn it down and make off with the silverware.

Over 500 members of police, Rapid Action Battalion, Armed Police Battalion and Bangladesh Rifles were deployed at 19 points a few hours before the capture bid, which was scheduled to start after Juma prayers. Over 4,000 Nabuwat leaders and activists gathered at Trishal Nazrul College after the Juma prayers. Before marching to Dhani-khola, the leaders asked the local administration not to intervene in their "peaceful programme". They threatened that they would create a 'Karbala'-like situation if the law enforcers bar them from observing their programme.
Posted by: Fred || 02/12/2006 00:00 || Comments || Link || E-Mail|| [10797 views] Top|| File under:
Mohiuddin confesses to involvement
Rajshahi University teacher Mia Muhammad Mohiuddin yesterday confessed to his involvement in the killing of Prof S Taher Ahmed and named RU unit Islami Chhatra Shibir President Shalehi as his accomplice, police said.


"Oooowwwww! I dunnit! I confess! He did too!"

The police started a hunt for Shalehi after the arrested teacher's confession during interrogation. Police sources said several teams of detective and special branches of police are trying to trap Shalehi. The police are ready to pay up to Tk 30,000 for information leading to his arrest, they added. Jahangir and Nazmul, two arrested suspects, have in their confessional statements before a magistrate also named Mohiuddin and Shalehi as the masterminds of the killing.


"Aaaaiiiieeee! We confess! They dunnit!"
The absconding Shibir leader, heavily guarded by cadres, showed up during a huge showdown in Shaheb Bazar on February 10 and went into hiding again. Top Jamaat-Shibir leaders the same day held a rally attended by Shalehi and threatened police and journalists with dire consequences for doing or writing anything against him.


Ummm... In a rational country, that'd be regarded as a plea to thump knobs on their heads. There are times when that's an appropriate thing to do, especially in countries where the state doesn't maintain a monopoly of violence.

A huge number of police were on hand in and around the rally, but no-one of them moved to arrest Shalehi.


Scared of the mob, were they? Should have accussed Shalehi of desecrating a Koran or drawing funny pictures of Mohammad. That woulda done it.

City unit Jamaat President Ataur Rahman, Central Shibir President Shafikul Islam Masud, RU Shibir Secretary Noor Muhammad, among others, addressed the rally chaired by city unit Jamaat Secretary Rokon Uddin. Shalehi in a brief speech denied the charge against him and disappeared by a motorcycle as the rally ended.


Rode off on a cycle of violence, did he? Well, it was to be expected, I guess...
Posted by: Fred || 02/12/2006 00:00 || Comments || Link || E-Mail|| [10795 views] Top|| File under:
Britain
3 terrorist attacks thwarted in the UK since 7/21
U.K. security forces have thwarted three terrorist attacks since the failed London bombings of July 21, Chancellor of the Exchequer Gordon Brown will say in a speech tomorrow, as he seeks to raise his profile beyond financial matters in his bid to lead the nation after Tony Blair.

``The terrorist threat has not diminished and will not diminish until we defeat it,'' Brown is due to say, according to excerpts the speech released by his office. ``Let us be in no doubt that three attack plans threatening Britain have been thwarted since July 21,'' when four bombs placed on London subways and a bus failed to detonate.

He will pledge more money to combat terrorism and will call for a ``British solution'' to finding the right balance between security and liberty, according a Brown aide. He will speak in London to the Royal United Service Institute.

Brown, 54, is beginning to address topics such as national security and national identity that are the traditional terrain of the prime minister. While Blair has said he wants to serve a full third term, which could last until 2010, political analysts widely expect he will step down in the next 18 to 24 months, with Brown succeeding him.

Blair and four Labour Cabinet ministers already have endorsed Brown as the next leader of the government. Conservative Party leader David Cameron, 39, has said he himself is the heir to Blair and represents a fresh direction for Britain.

Brown's increasing reach on government affairs beyond the Treasury comes as Blair this week faces close parliamentary vote on identity cards, a smoking ban in pubs and restaurants and terrorism.

The Guardian newspaper on Feb. 7 reported that Blair's personal pollster, Philip Gould, and his former communication chief Alastair Campbell now meet Brown regularly to advise him on how to see off a challenge from opposition Cameron.

In his speech, Brown will tell his audience: ``For nine years as Chancellor, my aim has been a Britain strong in our stability,'' Brown is due to say. ``In the years ahead, I want a Britain both strong in stability and strong in security, so that it can be said not just that our national stability is safe in our hands, but that our national security is safe in our hands.''

Brown also will present evidence gathered by the U.K. of the international networks financing and planning terrorist acts across the world.

The government will adopt new measures to make Britain's borders less porous by introducing an electronic border security system, Brown will say, which links biometric passports and visas with electronic checks on entry and exit. He will also pledge to review in July national security financing, which the Treasury says will double to 2 billion pounds ($3.6 billion) a year by 2008.

``A priority for the spending review will be to examine our future security needs for intelligence gathering and policing,'' Brown will say.

The chancellor called on Jan. 14 for limits on government power and for a greater sense of ``Britishness,'' the first sketch of his political program as he seeks to succeed Blair. He said he wants stronger checks on the ``power and discretion of the executive'' to go to war and greater freedom for leaders of schools, hospitals and local government to make their own decisions.
Posted by: Dan Darling || 02/12/2006 02:44 || Comments || Link || E-Mail|| [10796 views] Top|| File under:
UK Muslim rallies weren't exactly made up of moderates
The Muslim campaigners behind a mass rally in Trafalgar Square today have close links to Islamic terror groups, the Daily Mail can reveal.

Despite promoting itself as the 'moderate' voice of Islam, the Muslim Association of Britain includes a former military commander of Hamas, the Palestinian organisation behind dozens of suicide bombings in Israel.

The Association has also been described in Parliament as the British wing of the Muslim Brotherhood, the banned Egyptian group whose former members include Osama Bin Laden.

The revelations raise serious questions about support given by London Mayor Ken Livingstone to the rally, expected to attract 10,000 protesters against cartoons of Mohammed published in European newspapers.

He hosted a press conference at his offices on Thursday to promote the demonstration as a chance to air the views of moderate Muslims.

However, Labour MP Louise Ellman said the MAB was an 'extremist' group whose members repeatedly advocated suicide bombings in Israel.

"They are an extremely dangerous organisation," she said. "Leading members of MAB have indicated their links with Hamas and their support for suicide bombings abroad.

"It is not tenable for a group to support suicide bombings in another country while expecting to be seen as moderate in this country."

Mike Whine, of the Community Security Trust, which monitors anti-Semitic behaviour, said: 'The leading members have close links with the Muslim Brotherhood and have been active in anti-Jewish propaganda.

"We are worried about their increasing influence within the Muslim community." Azzam al-Tamimi - a Palestinian described yesterday by the MAB as one of its leading political thinkers - caused outrage 18 months ago when he told the BBC he would willingly carry out a suicide bombing in Israel.

"Sacrificing myself for Palestine is a noble cause," he said. "It is the straight way to pleasing God and I would do it if I had the opportunity."

In 2004, Dr Tamimi arranged for Egyptian preacher Yusuf al-Qaradawi to visit the UK despite his calls for homosexuals to be stoned to death and his suggestions that rape victims be punished if dressed "immodestly".

Last year, five MAB members were made trustees of the re-opened Finsbury Park Mosque, North London, which was closed in 2003 because of the activities of its imam Abu Hamza.

One trustee, Mohammed Kassem Sawalha, was named in a U.S. court case as a former senior Hamas commander responsible for terrorist activities in the West Bank in the 1990s.

He is a former MAB president who admits he still supports Hamas. MAB leader Anas al-Tikriti is the son of Osama al-Tikriti, leader of the Muslim Brotherhood in Iraq.

The organisation has strong historic links with Al Qaeda and other terror groups, including Islamic Jihad, which was behind the 1981 killing of Egyptian president Anwar Sadat.

In the past, the MAB's website has encouraged followers to download images of the Star of David transformed into a swastika and has compared Israel to Nazi Germany.

Internet watchdogs have reported the site to the Home Office for containing allegedly criminally racist material.

The group has, however, repeatedly condemned calls for terror attacks on Britain and has tried to secure the release of British hostage Norman Kember in Iraq.

It has also criticised the removal of Bibles from hospital bedsides as "political correctness gone mad".

Yesterday Ihtisham Hibatullah, MAB's media director, accused Miss Ellman of 'inciting hatred towards the Muslim community' with her comments.

"This kind of statement can only result in dividing communities and creating mistrust when the Association is working to build bridges and promote understanding and dialogue in our country," he said. Asked about the views of Dr Tamimi, Mr Hibatullah said: "He is one of our leading political thinkers and a leading member of the Association."

Police have promised to take a harder line at today's rally after anger over their lack of action at a protest in London last week. Then, demonstrators held placards calling for the beheading of people who "insult Islam". Today, however, 'snatch squads' will be ready to arrest any troublemakers.

MAB was founded in 1997 by Kamal el-Helbawy, who was at the time the European spokesman for the Muslim Brotherhood.
Posted by: Dan Darling || 02/12/2006 02:17 || Comments || Link || E-Mail|| [10799 views] Top|| File under:
Captain Hook set up UK training camps run by ex-British soldiers
Former British soldiers taught Abu Hamza's followers to use guns at a camp in Wales as part of an ad hoc terror training network set up by the jailed cleric, according to US intelligence agencies.

But the British security services were either unconcerned or ignorant about Hamza's activities, despite warnings that he was considered a risk from foreign governments and intelligence agencies as early as 1995.

Evidence collected by the American agencies shows that, as early as 1997, Hamza was organising terror camps in the Brecon Beacons, at an old monastery in Tunbridge Wells, Kent, and in Scotland, suggesting that he ran a far more extensive training network than has been officially acknowledged until now.

The revelation that Hamza, who was sentenced last week to seven years in prison for soliciting murder and preaching racial hatred, was organising terrorist training camps across Britain almost a decade ago will further embarrass the police and security services.

Transcripts of interviews conducted with suspected al-Qaeda terrorists held by America in Guantánamo Bay reveal that the British ex-soldiers, some of whom fought in Bosnia, were recruited to train about 10 of Hamza's followers at the Brecon Beacons camp for three weeks in 1998. The former troops taught them to strip and clean weapons and gave them endurance training and lessons in surveillance techniques. The training camps in Tunbridge Wells, at which no ex-soldiers were present, were held in 1997 and 1998 and were attended by about 30 people who were trained to use AK47 rifles, hand guns and a mock rocket launcher.

The value of testimonies provided by Guantánamo detainees is contested by human rights lawyers. But the descriptions of what happened at the camps - unlike other allegations levelled by US intelligence agencies - has been corroborated by several witnesses.

The training sessions, attended by men, women and children, were advertised at Finsbury Park mosque in north London, where Hamza had preached until he was removed in 2003 after a police raid on the mosque revealed a small arsenal including blank-firing pistols, a stun gun, gas masks and knives. The sessions included lectures, prayers and debates on the jihad, or holy war. Hamza is understood to have attended several of them, although he was at the camps only for a few hours at a time.

The Observer has learnt that two foreign governments - Egypt and Yemen - sought Hamza's extradition from Britain in the Nineties. The Egyptian authorities asked for Hamza and several other suspects in 1995 to face terror charges there, but the British government refused.

'We tried hard to explain to both the British authorities and to other European countries that this is not a situation where they should be guaranteeing a safe haven to these people,' a spokesman for the Egyptian embassy said.

In 1999, the Yemeni President, Ali Abdullah Saleh, wrote to Tony Blair requesting Hamza's extradition. US authorities allege Hamza provided a satellite phone and money to terrorists holding hostages in Yemen that year and spoke to them several times. One of those hostages, Laurence Whitehouse, whose wife had been killed during a botched rescue attempt, called yesterday for the government to reveal any links between the kidnappers and Hamza.

Nazir Ahmed, a leading member of the British Muslim community and a Labour peer, told The Observer he was dismayed the government had not taken action against Hamza sooner. He had raised concerns about Hamza with the government in 2003, assuring the then Home Secretary David Blunkett that 'Muslim people in Britain would be glad to see the back of Abu Hamza and Omar Bakri [the militant cleric now exiled in Lebanon]'.

Andrew Dismore, the Labour MP for Hendon, north London, said evidence he had taken to authorities was dismissed as not strong enough, yet a lot of it later emerged at Hamza's trial. 'There is a case for the [House of Commons] intelligence and security committee to see what lessons should be learned,' he added.
Posted by: Dan Darling || 02/12/2006 02:07 || Comments || Link || E-Mail|| [10795 views] Top|| File under:
How the UK let extremism flourish
WHEN Rachid Salama, a young Algerian, found himself homeless in London, salvation lay in a large mosque dominating a street corner in north London.

"The mosque was huge, clean and warm. Apart from the heavies on the door glaring and flashing their Afghanistan scars, everybody was extremely friendly and welcoming," he said last week.

"Then I discovered how my brothers passed the day. Many were on benefits or living off charity so they could hang about discussing jihad all day. Whenever we were not praying, we were taken to watch TV. There were endless videos of mujaheddin activity around the globe.

"Jihadist nasheeds (songs) were played in the background, with medieval-style voice harmonies and deeply stirring lyrics about how brave mujhads are suffering for Allah and dying in order to defend Muslim lands. They sometimes climaxed with a question — are you going to stand by and watch Muslim civilians killed? "The atmosphere was intense. Any slight dissent was stamped on so quickly and aggressively that I realised that the best thing to do was nod and say 'Inshallah' with the rest of my brothers."

Continued on Page 49
Posted by: Dan Darling || 02/12/2006 02:05 || Comments || Link || E-Mail|| [10796 views] Top|| File under:
British imam praises London Tube bombers
A LEADING imam in the mosque where the July 7 bombers worshipped has hailed their terrorist attack on London as a "good" act in a secretly taped conversation with an undercover reporter. Hamid Ali, spiritual leader of the mosque in West Yorkshire, said it had forced people to take notice when peaceful meetings and conferences had no impact. He also praised the bombers as the "children" of Abdullah al-Faisal, a firebrand Muslim cleric, who was convicted of inciting murder and racial hatred in 2003.


They describe all these lunatics as "firebrand" clerics. I guess that's journalistic shorthand for "eye-rolling, spittle-spewing, and incoherent."

Ali revealed that the leader of the London suicide bombers had attended sermons in Yorkshire by al-Faisal and tapes of al-Faisal's teachings were still circulating within his mosque. Al-Faisal, who has branded non-Muslims as "cockroaches" ripe for extermination, is serving a seven-year prison sentence but is eligible for early release next week.


Yasss... A religion of peaceful exterminators. If you don't regard your enemy as human, then you don't have to feel bad, regardless of what terrible things you do to him. On the other hand, there is that teeny-tiny little danger that your enemy will react by denying your own humanity and do even worse things to you. I guess that's a chance you take if you're a Learned Elder of Islam.

Evidence of continuing extremism and terrorist sympathisers in the bombers' community has been exposed by a six-week investigation by The Sunday Times. It contrasts with the public statements of condemnation by community leaders — including Ali — in the immediate aftermath of the July 7 attacks.


They figure that's why Allen gave them two sides to their mouths...

The disclosures come as a Sunday Times-YouGov poll today shows that people are gloomy about the prospects of living in peaceful coexistence with Britain's Muslim community.


Being one of the "cockroaches," I'm pretty gloomy about it, too...

Nearly two-thirds, 63%, think that tensions will rise and only 17% are optimistic about the outlook. By 10 to one, 52% to 5%, people say that recent events have made them less tolerant of other religions.


"Tolerance" isn't always a good thing. We don't "tolerate," in most cases, child molesters hanging around kiddy playgrounds. Rational people tolerate that which is merely different, and they don't tolerate things that're insufferable. Least of all should they tolerate things that threaten their existence. But I'm afraid "tolerance" is often a word for "cowardice." If you tolerate something by that standard, you don't have to do anything, and actually doing something would be ever so unpleasant. Even though your inaction will come back to bite you even harder later, maybe you'll be lucky and it'll bite your children or your grandchildren.

How the July 7 bombers came to be radicalised has proved to be one of the biggest mysteries surrounding their involvement. Even the intelligence services are understood to be in the dark.


If they are, it's a self-imposed darkness. I have a self-imposed darkness every time I close my eyes, too...

In an attempt to shed light on this, an undercover reporter of Bangladeshi origin, posing as a student, lived among the Muslim community in Beeston, Leeds, where three of the bombers — Mohammad Sidique Khan, Shehzad Tanweer and Hasib Mir Hussain — had grown up. The community had closed ranks in the aftermath of the London attacks which killed 56 people, including the bombers. Besieged by the world's media and fearing reprisals from far-right extremists, many people had refused to talk about the bombers.


Yeah, it's terrible the way far-right extremists have been rampaging through the streets in peaceful Muslim neighborhoods.

However, among those now willing to condone the bombers was Ali, spiritual leader of the Al-Madina Masjid mosque in Tunstall Road, Beeston, where the bombers had worshipped. A week after the attack he had told newspapers that the perpetrators ought to be punished. But in a secretly taped conversation, he said: "What they [the bombers] did was good. They have warned that we are here, we Muslims. People have taken notice that we are here. They died so that people would take notice . . . big meetings and conferences make no change at all. With this, at least people's ears have pricked up."


On both sides, though one side seems to have a short attention span.

Describing the bombers as the "children" of "Sheikh" al-Faisal and part of his group of followers, the imam disclosed that al-Faisal had visited the Beeston mosque at least three times to give "lectures".


Posted by: lotp || 02/12/2006 00:00 || Comments || Link || E-Mail|| [10795 views] Top|| File under:
Caucasus/Russia/Central Asia
Chechen purge reveals divisions within government
As always with JF, good info but very bad commentary when it comes to Chechnya, particularly the tortured apologetics for Sadulayev.

On February 2, the Chechen rebel leader Abdul-Khalim Sadulaev issued three new decrees that radically changed the structure of the separatist government. In the decrees, which were posted on the Chechenpress, Kavkazcenter and Daymohk websites, the leader declares the principle that "all the heads of the ministries and departments of the Cabinet of Ministers of the government should stay on Chechen territory." He further declared: "I decree to move the activities of all structures of the Cabinet of Ministers of the ChRI, excluding the Foreign Ministry and the Ministry of Culture of the ChRI, to the territory of the ChRI [Chechnya]."

Following the decrees, Sadulaev sacked all ministers living abroad, including such key figures in the separatist camp as Akhmed Zakaev, who lost his position as a deputy prime minister, and Movladi Udugov, who was the minister of information and press in the dismissed government. On an audiocassette that was given to the press service of the separatist leader, Sadulaev explained the changes by saying that the rebel field commanders' Military Council (Madjlis-ul-Shura) had vowed "already long ago" to transfer "the leaders of all ministries, departments and civil services back to Chechen territory," so that "the propaganda of our enemies would not speak about the 'government in exile,' calling into question our determination to gain, through the help of Supreme Allah, a victory over the aggressors" (Chechenpress, Kavkazcenter, Daymohk, February 2).

Another explanation that Sadulaev gave for the decrees was dissatisfaction with "the public dispute between some ministers of the Chechen Government about fundamental questions of the Chechen political system." He criticized the head of his administration, Ibragim Mejidov, for having not stopped immediately these disagreements between the officials and called upon the ministers to maintain discipline.
Continued on Page 49
Posted by: Dan Darling || 02/12/2006 02:36 || Comments || Link || E-Mail|| [10795 views] Top|| File under:
Russia wants to position itself as the mediator between the West and the Bad Guys
If I had to guess, I would say that one of the reasons that Russia and France find it so easy to play realpolitik on what look like matters of civilizational survival to the rest of us is that both of them have had more time dealing with the terror network than the US. France seems to have figured things out around the mid-1990s after the bombings and failed airline hijacking and Russia since at least 1999. A major difference between how the US has handled matters and how the other nations have is that 9/11 fundamentally affected how our political leadership sees the world, something that simply isn't the case when you look at Russia or France.


By inviting Hamas leaders to Moscow, President Vladimir Putin is reaffirming Russia's desire to act as a top mediator between the West and its adversaries - a role that has given the Kremlin a lot of limelight even if it is unlikely to lead to any diplomatic breakthroughs.

Moscow's active involvement in the Iranian nuclear crisis and its attempt to win leverage with Hamas reflect Russia's growing ambitions, buoyed by an oil-driven economic boom.

Russia, which is hosting this year's summit of the Group of Eight leading industrialized nations, relishes its newfound role of global power broker, enjoying the growing international prestige it has sought since the 1991 Soviet collapse.

"Russia wants to win global clout by acting as a mediator amid growing tensions between the West and the Islamic world," said Alexei Arbatov, a top researcher with the Carnegie Endowment's Moscow office.

He and many other observers warned, however, that Russia's own instability undermines its aspirations to play go-between and it is unlikely to resolve any international crisis.

"Without the Soviet Union's material base, Russia now is playing the part of a global power comparable to the United States," said Viktor Mizin, a senior researcher with the Russian Institute for World Economy and International Relations. "The current Russian elite shares a Soviet vision of the world ... and it's trying to imitate Soviet diplomatic efforts."

Russia's overture to Hamas angered Israel, as did Putin's statement that Russia did not consider the militant group to be a terrorist organization.

In an interview with The Associated Press, Israeli Cabinet Minister Meir Sheetrit called Putin's remarks an "international scandal" that amounted to "stabbing Israel in the back."

In Washington, Secretary of State Condoleezza Rice urged Russian Foreign Minister Sergey Lavrov on Friday to send a clear, strong message in any meetings with Hamas officials that the militant group must stop terror attacks on Israel.

Putin made his debut as a broker with rogue regimes several months after his March 2000 election. Stopping in Pyongyang en route to a Group of Eight summit in Japan, the Russian leader attempted to work out a breakthrough in the international dispute over North Korea's nuclear program. The mediation flopped.

Putin won a lot of publicity saying he had won North Korean leader Kim Jong Il's promise to abandon the communist country's missile program in exchange for other nations' help in launching North Korean satellites. But Kim later disavowed his pledge, saying he was joking when he spoke to Putin about the deal.

And while Moscow has taken part in six-nation talks intended to defuse the North Korean nuclear crisis, it hasn't advanced a settlement.

In the Iranian nuclear standoff, Moscow has sought to counter the U.S. push for international sanctions against its Middle Eastern ally by calling for more talks. Russia backed the International Atomic Energy Agency's decision to refer the Iran to the U.N. Security Council only on the condition that it doesn't take up the issue until March.

Russia has also offered to enrich uranium for Iran to ease Western concerns that Tehran is trying to build atomic weapons. The United States and the European Union have backed the idea, but suspicions are growing that Iran is using the proposal to stall for time and divert international sanctions.

"The Russian proposal has become a lifesaver for the Iranians, offering them some freedom of maneuver and an opportunity to drag out talks," Mizin said.

An Iranian delegation is set to visit Moscow on Thursday for talks on the proposal, but observers are skeptical about prospects for a breakthrough.

Iran humiliated Russia last fall when Putin's Security Council secretary Igor Ivanov rushed to Tehran in apparent hopes of striking the deal - only to hear its refusal. Tehran then agreed to consider the Russian offer, but talks dragged on for months without any visible progress.

Even a senior Kremlin-connected lawmaker admitted recently that Moscow doesn't have much leverage with the Iranians and that talks are unlikely to bring fruit.

"We have practically no levers to put pressure on Iran," said Konstantin Kosachev, the head of the lower house of parliament's foreign affairs committee.

Arbatov, of the Carnegie Endowment, warned that Russia's flirtation with Iran and Hamas could further damage its relations with the West.

"The Soviet Union was engaged in Mideast games for decades and got nothing in return," Arbatov said. "It's useless to get involved in that again. It may bring some tactical benefits, but incur big strategic damage."

Arbatov said Russia's instability is weakening its mediation efforts. The country remains bogged down in the Chechen conflict, and there are broad fears that instability could spread to other mostly Muslim provinces.

"Russia wants to play mediator between the West and Islamic world," Arbatov said. "But that won't bring any good because Russia is more vulnerable to Islam than the West."
Posted by: Dan Darling || 02/12/2006 02:26 || Comments || Link || E-Mail|| [10796 views] Top|| File under:
China-Japan-Koreas
Kim fears collapse of regime
TOKYO: North Korean leader Kim Jong Il has told Chinese President Hu Jintao that his regime could collapse under financial sanctions imposed by the United States, a press report said yesterday.
Kim made the remarks when he met Hu during his visit to China last month, Japan's Kyodo news agency reported from New York, quoting diplomatic sources. When Hu suggested that North Korea stop pushing for the removal of the sanctions as a condition for its return to the six-way talks, Kim replied, "If we do such a thing, our government will collapse," the report said.
The US Treasury in September halted all dealings with a Macau bank, accusing it of acting as a willing front for North Korean money laundering. It also blacklisted eight North Korean companies in connection with the bank. The United States believes that the bank helped North Korea launder earnings from counterfeiting US bank notes, trafficking illicit narcotics, smuggling contraband cigarettes and other illegal enterprises.
Posted by: Steve White || 02/12/2006 00:00 || Comments || Link || E-Mail|| [10795 views] Top|| File under:
Europe
Kids taught to be anti-Danish in the Netherlands
Hate Schools In Europe



Around 150 high school students from ethnic minorities in the southern city of Maastricht have burned a Danish flag in protest at the publication in Denmark of cartoons satirising the prophet Mohammad. It is the first such incident in the Netherlands.

On Thursday evening conservative VVD MP Ayaan Hirsi Ali attacked Prime Minister Jan Peter Balkenende, saying she wished he had as much courage as Danish Prime Minister Anders Fogh Rasmussen. In a reaction, the Dutch prime minister today said such statements would not help to calm the conflict.

School kids Vid, Netherlands

RD


Posted by: Javique Clainter2695 || 02/12/2006 03:06 || Comments || Link || E-Mail|| [10795 views] Top|| File under:
EU reacts angrily to Ahmadinejad's latest Israel remarks
That's it, Mahmoud, make the Belgians angry.

BRUSSELS - The European Union on Saturday condemned the latest remarks by Iranian President Mahmoud Ahmadinejad about Israel, in which he said that the Palestinians and "other nations" would eventually remove the Jewish state. "That this type of completely unacceptable remarks are continually being repeated does not mean we should accept them in silence," Ursula Plassnik, the foreign minister of Austria which currently holds the EU presidency, said in a statement.


"Every time you say such things we will respond with a 'harrumph!'... Well, almost every time."

Plassnik stressed that the only path to peace in the Middle East involved Israelis and Palestinians living side by side in a two-state situation, without the threat of terrorism or violence.


"We don't like to dwell on the fact, either, y'know..."

Speaking Saturday in Teheran on the 27th anniversary of the Islamic Revolution, Ahmadinejad again described the Holocaust as a "fairy tale." Palestinians with the help of "other nations" would one day remove Israel from the region, he told a mass demonstration in the Iranian capital.


It's not as if the Eeee-Yeuuu will stop importing Iranian oil, or purchasing Iranian goods, or stop selling stuff to the Iranians. But now at least, by gum, we have a denunciation on the record.
Posted by: Steve White || 02/12/2006 00:00 || Comments || Link || E-Mail|| [10796 views] Top|| File under:
OIC tells EU: Combat Islamophobia
The Organisation of the Islamic Conference has urged the European Union to combat what it terms Islamophobia and which it says should be equated with xenophobia and anti-Semitism. "OIC member-states expect from the EU to identify Islamophobia as a dangerous phenomenon and observe and combat it like in the cases of xenophobia and anti-Semitism," the pan-Islamic organisation said on Saturday, after the publishing of cartoons depicting the Prophet Muhammad in European press.

It suggested "creating suitable observance mechanisms and revising its (EU's) legislation, in order to prevent the recurrence of the recent unfortunate incidents in the future."

More than 7000 Muslims marched through Paris on Saturday in protest against French newspapers that published cartoons of the Prophet Muhammad, with some demonstrators holding up copies of the Quran. Marchers chanted prayers in Arabic, including "God is great!" One banner read: "When you attack religion, it's us you are attacking." Others said: "No to Islamophobia" and "French Muslims have the right to be respected." Five French newspapers have reprinted caricatures of the prophet that first appeared in Denmark: dailies France Soir, Liberation, Le Figaro and Le Parisien, as well as satirical weekly Charlie-Hebdo.
Posted by: Fred || 02/12/2006 00:00 || Comments || Link || E-Mail|| [10796 views] Top|| File under:
Human rights report slams France
A MAJOR Council of Europe report to be released this week contains a stinging 200-page indictment of France's record on human rights.


Guess it's their turn in the barrel.

The report details shortcomings ranging from chronically overpopulated prisons to police brutality to summary expulsions of asylum seekers, and is especially embarrassing to a nation that takes pride in its image and history as a beacon of human rights. "There is a widening gap in several areas between the text of the law and what is actually practiced," Human Rights Commissioner Alvaro Gil-Robles said in the report, to be released on Wednesday.


Gosh. That's never happened before, has it?

France "has a relatively complete legal arsenal offering a high level of human rights protection," Gil-Robles said, but "does not always give itself sufficient means to put it into application." The report refers to "persistent and recurring difficulties" related to human rights as illustrated by the number of cases brought in recent years before the European Court of Human Rights. Based on the inspection in September 2005 of seven prisons and five police precincts, the report also lambasts France's weak reaction to anti-Semitic and racist crimes, and the discriminatory treatment of the country's Roma citizens, also known as gypsies.


You have to regard them as important before you get fired up about them. Unless things have changed in the past 20 years or so, I don't think they regard such things as important.

Noting a growing number of racist incidents, Gil-Robles regretted relevant "laws were so rarely and weakly applied," resulting in a pervasive uneasiness among the targeted groups. The report is especially critical of lapses in the treatment of delinquent minors. While lauding the recent creation of enclosed educational centres, he deplored the continuing incarceration of minors together with adult-prison populations. As of February 1, there were more than 700 minors in France's regular prisons, the report said.


I'm not sure I'm too concerned about that. How "minor" are the minors? We have enough little bastards tried as adults in this country, and human nature isn't any different in La Belle France.

Gil-Robles called in particular on France to "show a proof of humanity" in regards to foreign minors who must, he said, be considered as "children at risk."


I honestly don't know whether to get fired up over this or not. JFM and A5089 are in a better position than I am to judge.

Euros in general spend a lot of time frothing about "human rights," which sounds good, but which has come to include a lot of bells and whistles that seem more like wishes than rights. Do you have a "right" to dignity, or is it something you have to come up with yourself? If it's a right, how do you quantify it? Is housing a human right? Somehow I don't think it is, even though millions of Euros think so. Medical care? The same. I view human rights more as the right not to be clubbed into submission by party goons, the freedom to express myself — whether here on Rantburg or in more traditional publications, to include drawing cartoons that poke fun at Mohammad, the Pope, or Krishna, or Christ if I so desire. I'd call the right to get in my car in the morning without worrying that it's going to blow up a "human right," but not the right to a job — something else it's my responsibility to provide.

The European approach to law eforcement is similarly wobbly. Back in the heady days of my youth, your friendly neighborhood gendarme was polite, helpful, and willing to crack the nut of the local bad boy. Today he's not particularly polite, usually not helpful, and he's hesitant to thump the worst neaderthals on his beat. I don't think he's even a gendarme anymore. I recall reading a year or two ago that they were just going to be coppers. Probably 50 or a hundred years from now the pendulum will have swung back the other way, with its attendant violations, and our grandchildren will be safer in their homes and persons unless they decide on a life of crime.
Posted by: lotp || 02/12/2006 00:00 || Comments || Link || E-Mail|| [10797 views] Top|| File under:
Home Front: Politix
CIA officials who identified European detention sites ID'd
The CIA's top counter-terrorism official was fired last week because he opposed detaining Al-Qaeda suspects in secret prisons abroad, sending them to other countries for interrogation and using forms of torture such as "water boarding", intelligence sources have claimed. Robert Grenier, head of the CIA counter-terrorism centre, was relieved of his post after a year in the job. One intelligence official said he was "not quite as aggressive as he might have been" in pursuing Al-Qaeda leaders and networks.

Vincent Cannistraro, a former head of counter-terrorism at the agency, said: "It is not that Grenier wasn't aggressive enough, it is that he wasn't 'with the programme'. He expressed misgivings about the secret prisons in Europe and the rendition of terrorists." Grenier also opposed "excessive" interrogation, such as strapping suspects to boards and dunking them in water, according to Cannistraro.

Porter Goss, who was appointed head of the CIA in August 2004 with a mission to "clean house", has been angered by a series of leaks from CIA insiders, including revelations about "black sites" in Europe where top Al-Qaeda detainees were said to have been held.

In last Friday's New York Times, Goss wrote that leakers within the CIA were damaging the agency's ability to fight terrorism and causing foreign intelligence organisations to lose confidence. "Too many of my counterparts from other countries have told me, 'You Americans can't keep a secret'." Goss is believed to have blamed Grenier for allowing leaks to occur on his watch.

Since the appointment of Goss, the CIA has lost almost all its high-level directors amid considerable turmoil.

AB "Buzzy" Krongard, a former executive director of the CIA who resigned shortly after Goss's arrival, said the leaks were unlikely to stop soon, despite proposals to subject officers to more lie detector tests. Krongard said it was up to President George Bush to stop the rot. "The agency has only one client: the president of the United States," he said. "The reorganisation is the way this president wanted it. If he is unwilling to reform it, the agency will go on as it is."

"History will judge how good an idea it was to destroy the teams and the programmes that were in place."
Posted by: Dan Darling || 02/12/2006 02:08 || Comments || Link || E-Mail|| [10797 views] Top|| File under:
Carter allowed warrantless surveillance in 1977
Former President Jimmy Carter, who publicly rebuked President Bush's warrantless eavesdropping program this week during the funeral of Coretta Scott King and at a campaign event, used similar surveillance against suspected spies. "Under the Bush administration, there's been a disgraceful and illegal decision -- we're not going to the let the judges or the Congress or anyone else know that we're spying on the American people," Mr. Carter said Monday in Nevada when his son Jack announced his Senate campaign.

"And no one knows how many innocent Americans have had their privacy violated under this secret act," he said. The next day at Mrs. King's high-profile funeral, Mr. Carter evoked a comparison to the Bush policy when referring to the "secret government wiretapping" of civil rights leader Martin Luther King.

But in 1977, Mr. Carter and his attorney general, Griffin B. Bell, authorized warrantless electronic surveillance used in the conviction of two men for spying on behalf of Vietnam. The men, Truong Dinh Hung and Ronald Louis Humphrey, challenged their espionage convictions to the U.S. Court of Appeals for the 4th Circuit, which unanimously ruled that the warrantless searches did not violate the men's rights. In its opinion, the court said the executive branch has the "inherent authority" to wiretap enemies such as terror plotters and is excused from obtaining warrants when surveillance is "conducted 'primarily' for foreign intelligence reasons."


That was different, of course. Wonder if a NYT or WaPo reporter will call Jimmuah on it?

That description, some Republicans say, perfectly fits the Bush administration's program to monitor calls from terror-linked people to the U.S. The Truong case, however, involved surveillance that began in 1977, before the enactment of the Foreign Intelligence Surveillance Act (FISA), which established a secret court for granting foreign intelligence warrants.

Democrats and some Republicans in Congress say FISA guidelines, approved in 1978 when Mr. Carter was president, are the only way the president may conduct surveillance on U.S. soil. Administration officials say the president has constitutional authority to conduct surveillance without warrants in the name of national security. The only way Congress could legitimately curtail that authority, they argue, is through an amendment to the Constitution.

When Mr. Bell testified in favor of FISA, he told Congress that while the measure doesn't explicitly acknowledge the "inherent power of the president to conduct electronic surveillance," it "does not take away the power of the president under the Constitution."

Jamie S. Gorelick, deputy attorney general in the Clinton administration and builder of walls, agreed. In 1994 testimony before the House Permanent Select Committee on Intelligence, Miss Gorelick said case law supports the presidential authority to conduct warrantless searches and electronic surveillance for foreign intelligence purposes.


And who are we to argue with Ms. Gorelick?

Earlier this week, however, Mr. Carter said it was "ridiculous" for Attorney General Alberto R. Gonzales to say the spying is justified by Article II of the Constitution.

Republicans say they welcome such criticism because it proves Democrats can't be trusted with national security. "Just when you thought that the Democrats' image of being soft on defense issues couldn't get any worse, enter the sage wisdom of President Jimmy Carter to save the day," said Brian Nick, spokesman for the National Republican Senatorial Committee.
Posted by: Steve White || 02/12/2006 00:00 || Comments || Link || E-Mail|| [10796 views] Top|| File under:
Home Front: WoT
GOP, Dems drawing up a truce on NSA program
After mounting a lackluster effort recently to oppose now Supreme Court Justice Samuel Alito, Democrats on the Senate Judiciary Committee looked to have their mojo back early last week when they peppered imperturbable Attorney General Alberto Gonzales about the legality of the administration's warrantless domestic spying program.

But by week's end, their spirited attack on the formerly secret effort that authorizes the National Security Agency to intercept international phone calls and E-mails originating in the United States already seemed a distant memory. Even a top Democratic Senate staffer acknowledged that the party isn't looking for a political win on the issue--a wash, he said, will do.

What happened? Simply put, the White House used its bully pulpit to turn a complicated legal issue into an us-against-them, war on terrorism issue. Vice President Dick Cheney was confident enough to encourage candidates to tout the surveillance program as an example of the GOP's stand on battling terrorists. His comments came a day after President Bush announced new details about an unrealized 2002 al Qaeda plot to fly a hijacked plane into a Los Angeles skyscraper, though he provided no evidence that the NSA program helped avert the attack. Newly conscious of their soft-on-terrorism troubles with voters, the Democrats got the point.

But the president made his own concessions by reversing field and allowing Gonzales and Gen. Michael Hayden, deputy director of national intelligence and former NSA director, to privately brief the Senate and House intelligence committees. Reaction was mixed on the briefings' value, but the new cooperation and a brokered agreement last week to reauthorize with minor changes the Patriot Act's more controversial surveillance provisions--averting a Democratic filibuster like the one that stalled renewal in December--ended Bush's week on an up note on this issue.

Though the NSA issue may be a political nonstarter for Democrats (polling finds consistent public support for antiterrorism surveillance), it certainly is not dead. Lawmakers from both parties, alarmed at the administration's efforts to consolidate executive power, have called for oversight of the operation. Republican Sen. Arlen Specter, Judiciary Committee chair, is writing a bill that would allow an existing secret court to review every 45 days the surveillance conducted under the program and plans at least two more hearings on its legality. The drumbeat for accountability continues, just more quietly and with a bipartisan tone.
Posted by: Dan Darling || 02/12/2006 02:13 || Comments || Link || E-Mail|| [10796 views] Top|| File under:
UAE Co. Poised to Oversee Six U.S. Ports
Ya know, this doesn't seem like a good idea somehow ....

A company in the United Arab Emirates is poised to take over significant operations at six American ports as part of a corporate sale, leaving a country with ties to the Sept. 11 hijackers with influence over a maritime industry considered vulnerable to terrorism.

The Bush administration considers the UAE an important ally in the fight against terrorism since the suicide hijackings and is not objecting to Dubai Ports World's purchase of London-based Peninsular and Oriental Steam Navigation Co.

The $6.8 billion sale is expected to be approved Monday. The British company is the fourth largest ports company in the world and its sale would affect commercial U.S. port operations in New York, New Jersey, Baltimore, New Orleans, Miami and Philadelphia.

DP World said it won approval from a secretive U.S. government panel that considers security risks of foreign companies buying or investing in American industry.

The U.S. Committee on Foreign Investment in the United States "thoroughly reviewed the potential transaction and concluded they had no objection," the company said in a statement to The Associated Press.

The committee earlier agreed to consider concerns about the deal as expressed by a Miami-based company, Eller & Co., according to Eller's lawyer, Michael Kreitzer. Eller is a business partner with the British shipping giant but was not in the running to buy the ports company.

The committee, which could have recommended that President Bush block the purchase, includes representatives from the departments of Treasury, Defense, Justice, Commerce, State and Homeland Security.

The State Department describes the UAE as a vital partner in the fight against terrorism. But the UAE, a loose federation of seven emirates on the Saudi peninsula, was an important operational and financial base for the hijackers who carried out the attacks against New York and Washington, the FBI concluded.

Sen. Charles Schumer (news, bio, voting record), a Democrat whose district includes the New York port, urged the administration to consider the sale carefully.

"America's busiest ports are vital to our economy and to the international economy, and that is why they remain top terrorist targets," Schumer said. "Just as we would not outsource military operations or law enforcement duties, we should be very careful before we outsource such sensitive homeland security duties."

Last month, the White House appointed a senior DP World executive, David C. Sanborn of Virginia, to be the new administrator of the Maritime Administration of the Transportation Department. Sanborn worked as DP World's director of operations for Europe and Latin America.

Critics of the proposed purchase said a port operator complicit in smuggling or terrorism could manipulate manifests and other records to frustrate Homeland Security's already limited scrutiny of shipping containers and slip contraband past U.S. Customs inspectors.

"When you have a foreign government involved, you are injecting foreign national interests," Kreitzer said. "A country that may be a friend of ours today may not be on the same side tomorrow. You don't know in advance what the politics of that country will be in the future."

Shipping experts noted that many of the world's largest port companies are not based in the U.S., and they pointed to DP World's strong economic interest in operating ports securely and efficiently.

"Does this pose a national security risk? I think that's pushing the envelope," said Stephen E. Flynn, who studies maritime security at the New York-based Council on Foreign Relations. "It's not impossible to imagine one could develop an internal conspiracy, but I'd have to assign it a very low probability."

Changing management over the U.S. ports "doesn't offer al-Qaida any opportunities it doesn't have now," said James Lewis, who worked with the U.S. committee at the State and Commerce departments. "It's in Dubai's interest to make sure this runs well. There is strong economic incentive to be sure these worries never materialize."

Flynn and others said even under foreign control, U.S. ports will continue to be run by unionized American employees. "You're not going have a bunch of UAE citizens working the docks," Flynn said. "They're longshoremen, vested in high-paying jobs. Most of them are Archie Bunker-kind of Americans."

Peninsular and Oriental and DP World set approval by the U.S. security committee as a condition for the sale. In regulatory papers, the companies said either the committee must agree not to formally investigate the purchase or Bush must not move to block the sale for national security purposes.

Since the Sept. 11 attacks, the FBI has said the money for the strikes was transferred to the hijackers primarily through the UAE's banking system, and much of the operational planning for the attacks took place inside the UAE.

Many of the hijackers traveled to the U.S. through the UAE. Also, the hijacker who steered United Airlines flight into the World Trade Center's south tower, Marwan al-Shehhi, was born in the UAE.

After the attacks, U.S. Treasury Department officials complained about a lack of cooperation by the UAE and other Arab countries trying to track Osama bin Laden's bank accounts.


Posted by: lotp || 02/12/2006 00:00 || Comments || Link || E-Mail|| [10795 views] Top|| File under:
India-Pakistan
Zawahiri relative killed in US attack, sez Perv
A close relative of Al Qaeda second-in-command Aymen Al Zawahiri was killed in the last month's US attack on three residential compounds in Pakistan's tribal Bajour region, Pakistani President Pervez Musharraf said on Saturday.
The relative had "a five-million-dollar bounty on his head," Musharraf said, without naming the suspect.


Two of the other guys killed were reported to be Madhat Mursi, the bomb and poison impresario, and Abu Obaidah al Misri, the Kunar province operations chief.

An official statement quoted Musharraf as saying that he was 95 per cent sure that some foreign militants were also killed in the attack. On January 13, US forces using missiles attacked residential compounds in Damadola village in the Bajour region, killing 18 people. US media reports following the air strike said Egyptian-born Al- Zawahiri had been the target of the attack.


This was followed by the predictable riots and a small diplomatic brough-ha-ha as the locals loudly demanded compensation for the dear departed women, children, puppies, kittens, baby ducks and fluffy bunnies the heartless Merkins as bumped off. The identities of the deaders leaked pretty early, without any official Pak confirmation. Now that the dust has settled, Perv's admitting to one of them. If he happens to be backed into a political corner down the road and needs some American good will, he'll "discover" proof of the demise of Madhat and Abu Obie.
Posted by: Steve White || 02/12/2006 00:00 || Comments || Link || E-Mail|| [10795 views] Top|| File under:
International-UN-NGOs
Energy prices 'threaten growth'

Finance ministers from the world's leading industrialised countries have warned volatile energy prices threaten world economic growth in 2006.
But officials from the Group of Eight (G8) nations said they still believed that growth would be good this year, in a statement issued after talks.

Finance chiefs have been meeting in Moscow this weekend with energy security at the top of their agenda. Russia has taken the helm of G8 with its economic clout at an all-time high.

In their final communique, the G8 ministers also:

* Called for aid to developing countries battling the deadly H5N1 strain of bird flu

* Pressed for more action to advance World Trade Organization talks aimed at opening up international trade

* Vowed to step up the fight against networks which finance terrorism.
Russian energy boost

Correspondents say oil prices and energy security dominated Russia's first hosting of G8 policymakers - from Britain, Canada, France, Germany, Italy, Japan and the US.

As energy importers, most of the G8 members are alarmed by the way oil and gas prices have been sent rocketing by record demand and political instability in places such as Iraq, Iran and Nigeria.

They have seen rising fuel prices stoke inflation, pushing up business costs and dampening consumer spending. And they have noticed that rising energy prices have been good for Russia, which has big reserves of oil and gas.

Energy exports helped its economy grow by more than 6% last year. These exports, and the other G8 nations' reliance on them, are increasingly enabling Russia's President, Vladimir Putin, to take a more aggressive stance on how the Russian economy is run.

This was reinforced last month by Russia's dispute with Ukraine over gas supplies. It disrupted supplies in other nations downstream from Ukraine on the gas pipeline used to bring Russia's gas exports to the West.

Posted by: lotp || 02/12/2006 00:00 || Comments || Link || E-Mail|| [10797 views] Top|| File under:
Iraq
StrategyPage: Why Terrorist Activity Is Down
The annual Shia Ashura festival brings out the faithful in large numbers, and was banned when Saddam ruled. Since then, terrorists have attacked the Shia participants, killing 55 in 2005, and 181 in 2004. This year, the terrorists were unable to kill anyone. Iraqi police and soldiers supplied the security, with the help of some religious militias. This sharp drop in terrorist activity was no fluke.

Militiamen loyal to radical Shiite cleric Muqtada al Sadr have executed several captured al Qaeda operatives in recent weeks. While Sadr has been a thorn in the side of the government, and the Coalition, virtually since the onset 2003 invasion, and has several times "unleashed" his militias in open warfare against them, he's recently been curbing his more violent tendencies. Sadr is trying to increase his political influence. In addition, as Shias, especially Sadr's followers, have often been the targets of attacks by al Qaeda and by pro-Saddam Sunni Arab gangs. As a result, Sadr has begun using his forces against these groups. Whether this signals further reconciliation with the government remains to be seen. Sometimes there have been confrontations between Sadr gunmen and Iraqi police or American troops.

Citing the existence of Shia and Kurdish militias, some Sunni leaders in Anbar province are urging the government to recognize their local militias, which have been conducting operations against al Qaeda. This could provide increased Sunni Arab buy-in to the government that is now being formed. The risk, however, is that allowing these Sunni Arab armed groups to exercise control over Sunni Arab populations, the militias will often be stronger than local police. But the national government has increasingly powerful armed forces available. But the growth in government military and police power has begun to snowball. While police corruption is most noticed, there are a growing number of efficient police operations. More and more towns and neighborhoods are well policed and safe. Special police operations, like the SWAT and counter-terrorist units, are more numerous and effective. Partly as a result of that, there is increasing public outcry, especially via the numerous media outlets, that the government do something about the kidnapping gangs. It's an open secret who some of these gangs are, and some of them are protected by politicians or political parties. Some of the Sunni Arab terrorist groups are turning to crime, including kidnapping and contract killings. That's because terrorism is seen as a losing proposition, attacks are way down, and more of the "terrorism" events are turning out to be criminal (as in trying to make money) activity.

Terrorism has become difficult because there are more Iraqi soldiers in action, and more elite Iraqi troops are pulling off operations previously only carried out by coalition troops. These include night raids and airmobile (moving troops via helicopter) attacks. The U.S. is providing the helicopters, the Iraqis are providing the planning, leadership and troops. These operations are much more devastating for the terrorists. The Iraqi troops speak the language and can read the body language. So it's much more difficult for terrorists to get away, or keep stuff hidden, during these raids.

This success has made it easier, or just possible, for Sunni Arabs to join the army and police. Tribal chiefs in Anbar province have openly urged their young men to apply for these jobs, and thousands have done so. Al Qaeda and Sunni Arab groups still hostile to the government, attack these recruits at great peril. The tribes quickly go for revenge attacks when their people are hurt, and the terrorists are in a bad situation because of this shift in attitudes. There are fewer places where the terrorists can maintain workshops and safe houses.

There are far fewer (about half as many as last year) Islamic militants crossing over from Syria. Part of this is because of more army activity along the border, and more cooperation from the Sunni Arab tribes. But some of the decline is coming from falling morale. Potential Islamic terrorist recruits now know that their prospects in Iraq are dim. Not only are they likely to kill Iraqi civilians, but if they come up against American troops, the result will usually be dead terrorists and a failed mission. The terrorist money crossing the border is also way down, and police have found more terrorists involved in crime (especially kidnapping) in order to raise money for operating expenses.

American commanders admit that they are negotiating with some Sunni Arab terrorist groups. These things are complicated, because some of the terrorists have a lot of blood on their hands, most of it Iraqi blood. Some of these terrorists have prices on their heads. But if you want to get these groups to disband, you have to make deals that involve U.S. and Iraqi lawyers. All this takes time, and while terrorist activity is down, the groups that are still out there, are still killing people.
Posted by: ed || 02/12/2006 18:59 || Comments || Link || E-Mail|| [10800 views] Top|| File under:
Son's choice to serve is impetus for a change in mom
It's a belated Christmas story that started out as a Modesto mother's nightmare, as gift-wrapped by her son. "He said he was quitting Modesto Junior College to join the Marines," Tina Barter said, recalling that day in their Modesto home almost four years ago.

Mom tried to reason with her son Jason. "I told him he didn't need to go," she said. "Somebody else's child could serve."

Jason Barter was not swayed by his mother's tears or reasoning. He signed on the dotted line and he soon would be on his way to the Marine Corps Recruit Depot in San Diego and a war in the desert.

His mother went to bed — and stayed there.

When asked recently what dark thoughts overpowered her then, Tina Barter's face clouds up. She is mute. She refuses even to consider articulating feelings. She still is afraid to give any life to a dark fate for her son, who is now on his second tour of duty. Tanya Breitenbach only will offer that her sister feared the worst. Tina Barter barely nods her agreement.

But how did she finally get out of bed? "A good friend came over," recalled Barter. "She got in bed with me and said she was staying or we were getting up together."

And so she would start to become a full-blooded American military mom.

Today, there is a Marine portrait of Jason Barter in the family's living room. A Marine Corps scrapbook overflows with pictures and mementos. Barter and her husband, Jay, were in San Diego when their son graduated from basic training and earned the title U.S. Marine in 2003. As a reward for finishing boot camp, they took Jason Barter to Hawaii before he was deployed.

During the ongoing war in Iraq, these loving parents waited on pins and needles as their son manned a machine gun on a small armored vehicle. "This is the damage the vehicle took when it got hit," she said, pointing to a photograph of the caved-in front bumper and hood. "They towed it in and they fixed it themselves and went back out."

In another snapshot, the metal hood and fender have been replaced with plywood.

Eventually, Tina Barter gave up her vigil watching CNN and Internet news. She started coming out of her shell. She got a job. Recently, she started attending meetings of Blue Star Mothers and Families.

Of course, it was reluctantly at first. "Jennifer (Tyson) invited me, but I couldn't," Barter said. "I wrote Jason about it and he ordered me to go. He said 'That's the mother of a fallen Marine (Michael D. Anderson Jr.). You have to go.'"

She learned to cope. She withstood his first tour of duty in Iraq from March through September of 2004. She even got through a battle in al-Anbar province where 12 Marines died. Her son was there, too.

The past year offered a new challenge for the Barters. Even after his first tour, Barter made it home for Christmas. With him and daughter Danielle, the family always had been complete for the holidays. "Either Jason came home or we went to him (in San Diego)," explained his mother.

But this Christmas, part of their hearts and home was missing. Barter is on his second deployment to Iraq. He shares a barrack with six other enlisted men in Ramadi.

About 80 Sunni police recruits were killed by a bomb a few weeks ago. Days later, a mortar shell dropped not far from Barter's office. It's an environment of worry and concern for any parent.

Facing Christmas without her son, Tina Barter decided to do something about it. She enlisted her family, her husband's corporation, a few hotels and many friends. She mailed the Barter Christmas to her son, piece by piece. Everything was sent except the family. She wrote her son not to open any boxes before Christmas.

The one exception was the first box, which contained two Christmas trees, decorations and some inflatable holiday decorations.

Barter opened that one to the dismay of some Marine Scrooges. "What the hell is that, Corporal Barter?" asked a skeptical sergeant. "It's only the day after Thanksgiving!" That, Corporal Barter replied, is the Barter way. "That's the way we always do it at home."

When Christmas came, Barter opened more than a half-dozen containers, each containing dozens more wrapped presents. He shared his Santa windfall with his Marine comrades. There were cookies, liqueur-filled chocolates, electronic and board games, balloons, a soccer ball, books and much, much more. There was enough to make many Marines merry and several Marines cry.

Barter said to his mother: "It's not the best Christmas I've ever had. But considering where I am and who I'm with, it's the best Christmas I could have hoped for." He added to a reporter: "It's been the best part of this deployment."

His mother admitted being a changed woman since that day four years ago when her son announced he was joining the Marines. Other people's children matter more than she ever dreamed. "You cry for everyone," she said. "It's almost as if they are all your own. Whenever I get something for Jason now, I always buy seven."


Noteworthy. A story in which the Marine had neither been seriously wounded or killed. To date, almost all other stories of this kind had an element like that.
Posted by: Anonymoose || 02/12/2006 10:41 || Comments || Link || E-Mail|| [10795 views] Top|| File under:
Soldiers' Stories: The War You Didn't See
LAST MONTH I returned from Iraq, swapping my desert camouflage for a suit and tie to resume my desk job at a Century City firm. For the first time in 18 months I was separated from my battalion, the 1st of the 184th Infantry Regiment, which was among the first California Army National Guard units to be sent into combat since the Korean War.

From the first weeks of our mobilization in August 2004, we were in the spotlight. We were the battalion "mired in scandal." We were, according to the disgruntled, poor in training and morale. Once in Iraq, we were the battalion that suffered casualties seemingly faster than anyone could count: 17 killed in action and nearly 100 wounded in 12 months. We were the battalion whose commander, Col. William W. Wood, became the highest-ranking soldier to die in action. Our previous commander was relieved of duty after a scandal involving the abuse of Iraqi prisoners. Even as we rolled out each day to confront terrorists, we were known at home primarily for things that had nothing to do with the job we did or how we did it.

Over the course of 18 months, the 600 soldiers of the 184th experienced almost every high and low a band of brothers could, from great distinction to shocking heartbreak. But what never made it into print were the things that will mark our hearts until well after we become the old-timers down at the VFW.

We served with honor. We served with valor. We earned distinction.

Google us to find the litany of supposed woe. But if you want to know the real story of our battalion, go find Sgt. Thomas Kruger and ask him about April 5, 2005.

On that bright spring morning, with his legs shattered, Kruger dragged himself across 100 feet of debris and shrapnel to reach Cpl. Glenn Watkins, who had been mortally wounded moments earlier by the same ghastly roadside bomb.

You might also ask anyone from our ranks about Staff Sgt. Steve Nunez. Broken and bloodied by an IED, he was ordered home to recuperate after refusing to go voluntarily. He rejoined us to carry the fight forward, refusing the chance to stay home.

There were no front-page headlines for Kruger, Nunez or even Sgt. 1st Class Tom Stone, who covered a wounded subordinate's body with his own to protect that soldier from a secondary attack that could have come at any moment.

Stone, a Los Angeles Police Department officer, and Kruger, a paramedic on movie sets, were awarded Bronze Stars for their valor. Nunez, a Riverside metalworker, received our awe and admiration, and I hope yours too.

Equally deserving of recognition were Sgt. 1st Class Chris Chebatah and 1st Lt. Ky Cheng. One terrible September night, an armored personnel carrier in their patrol was destroyed by a tremendous blast and flipped, pinning a soldier. Even while taking enemy fire and directing the care for casualties around them, they rigged a chain to pull the 10-ton vehicle off him. The effort was successful but ultimately futile.

So far, 14 of our soldiers have been decorated for valor and another 48 have earned the Bronze Star for service. But that cannot be found in print.

Our unit — supposedly just a band of weekend warriors from the National Guard — was selected by the Army's renowned 3rd Infantry Division to take on its primary challenge: taking control of a sector of south Baghdad that was home to leading Baathists and Al Qaeda fanatics. In that capacity, we conducted more than 7,000 combat patrols totaling nearly half a million man-hours. We captured more insurgents in one month than did whole brigades. We stand nominated (with the rest of our brigade) for a Valorous Unit Award.

But instead, people who didn't know the first thing about us trumpeted the misdeeds of a handful of young men who scoffed at the concepts of honor and duty that our commander invoked.

At dawn on the June day that that story broke, we awakened to the deep reverberation of a complex attack — five car bombs and at least three subsequent ambushes designed to hit those who responded — in an adjacent sector. The 3rd Battalion, 7th Infantry Regiment was in a hot fight. Our Alpha Company — a part of our battalion, based in Fullerton — rallied to 3-7's aid. The company fought through ambushes to find, kill and capture terrorists. For a few hours, the men of Killer Company, as we call Alpha, were heroes.

But that night, amid rumor and whisper, the Alpha soldiers were taken off patrol and isolated. Within days we knew the ugly story. Months earlier, it seems, shortly after we arrived in Iraq, a few of Alpha's young NCOs had abused a group of Iraqi detainees.

It was immature, nasty, stupid stuff — using stun guns on the genitals of men allegedly caught trying to attack a power plant. The men they tortured were later released, as are so many of the suspected terrorists caught in country. In the investigation that followed, nine others were accused of lesser misdeeds — taking photographs of themselves with detainees and the like — in which no physical harm came to anyone.

The Army PR machine touted the news, almost proudly, much like "Access Hollywood" touts B-list celebrity gossip: "Baghdad Troops to Face Court-Martial for Detainee Abuse." Before long, word leaked out that they were ours. What was not said was that it was one of the soldiers in our own battalion who had found the video of the abuse and turned it in to our commander.

Lots of folks had lots of theories about why the Army made such a big deal of it. Mine is that the Army wanted to get out in front of "another Abu Ghraib," and a group of "nasty Guard" soldiers made good poster children. It was sound PR, but lousy teamwork.

Whatever the case, in the end, only three went to prison for their role in the abuse, all for short terms. The others received minor administrative punishments, and our commander — a schoolteacher, poet and a man of noble values — was sent elsewhere. The facts did not live up to the hype, but the hype was what we, and you, were left with.

While our Delta Company patrolled a stretch of Baghdad road where five of our soldiers were eventually killed, people who had never set foot in Iraq were quoted about our performance. People who rarely left the safety of an operations base damaged our reputations. We never flinched in a fight, but we were smeared nonetheless.

What none of us could explain was why no reporter actually met a single 184th soldier in Iraq until November. Even that only came after the tragic death of our new commander, Col. Wood, an amazing active-duty officer who held us together and made us strong again. Whether it was some form of politics or simply the realities of journalism in war, I do not know. The hype was all that mattered.

During my tour, I was blessed — or perhaps cursed — with a "utility infielder" role, serving in a variety of positions that gave me a diverse look at the lives of soldiers and Iraqis alike.

I patrolled the streets of Baghdad's elite Karrada neighborhood and its insurgent-rich Doura sector, shaking people's hands and learning their problems. I lived and worked alongside American contractors upgrading a key power plant. I trained Iraqi police, saw their enthusiasm and came to understand their different approach to things. I worked as a junior officer on our battalion staff, witnessing how the decisions governing the street fight were shaped. I was shot at and attacked with IEDs.

I saw the successes. I struggled with the failures. But most important, I saw people who once had nothing now bursting with hope and thanks.

While I was in Iraq, I read Walter Isaacson's remarkable biography, "Benjamin Franklin: An American Life." I was reminded of the passion and determination of our founding fathers, and of the long years they experienced between independence and the founding of the government we enjoy today. Franklin and company recognized the importance of having a fully informed American constituency involved in making the decisions of government.

When it comes to Iraq, in my experience, that constituency is poorly served.


LA Times. My first thought was it was a mea culpa for their poor and prejudicial war reporting. But it was written by an outsider. This suggests to me a cynical, or desperate, effort to appeal to their dwindling subscriber base, rather than any sea change in their biases.
Posted by: Anonymoose || 02/12/2006 10:27 || Comments || Link || E-Mail|| [10794 views] Top|| File under:
Saddam Hussein to start hunger strike
Saddam Hussein and the seven co-defendants in his trial are planning a hunger strike, the former Iraqi president's defence team said, citing sources inside the detention centre where they are being held.

"Saddam and his followers will start a hunger strike from tomorrow, protesting the illegitimate procedures and bad treatment by the court," Khamis al-Aubeidi, a leading member of Saddam's defence team, told Reuters.


Oh let's hope he does. I'm going to enjoy the reaction of the Left and the Arab governments. Oh the horror, poor Sammy just becoming a ghost of himself (not yet, that honor belongs to us), look how thin he is, how brave, yadda-yadda-yadda.

Think a single commentator will remember the million people Sammy killed? The second million killed in two stupid wars? The shredding machine? The evil spawn son Uday who raped hundreds of Iraqi women?

Of course not. It'll all be our fault, but that's okay -- I'm going to enjoy watching how these people expose themselves.
Posted by: Mohammed || 02/12/2006 09:36 || Comments || Link || E-Mail|| [10795 views] Top|| File under:
Allawi may net cabinet position
Secular and tough-minded, Ayad Allawi seems the perfect U.S. choice to run Iraq's security forces. But many fellow Shiites have never forgiven Allawi for decisions taken when he was prime minister and seem ready to fight to keep him on the political sidelines. "Allawi taking any of the key Cabinet jobs is not just a red line for us," said Bahaa al-Aaraji, a Shiite politician. "It's a red line painted with blood."

What to do with Allawi is among several contentious issues as Iraqis begin talks on forming a new government. That process will accelerate after the election commission Friday certified results of the Dec. 15 parliament balloting.

U.S. officials would clearly like to see Allawi, a former physician with longtime ties to the CIA, play a major role in the new government. A secular Shiite with Sunni allies, Allawi would appear well-suited to run the Interior Ministry. But Shiite officials have insisted that they should retain control of the ministry, whose special commandoes have allegedly abused Sunni Arab civilians in the fight against the insurgents. The Shiite alliance won 128 of parliament's 275 seats, making them the strongest bloc. Allawi's ticket, which included several prominent Sunni Arabs, took only 25 seats.

Ahmad Chalabi, the present government's deputy prime minister, did not even win a seat, according to certified results released Friday.

Both American and United Nations officials have said the ministry, which controls the police, should be given to someone not closely identified with sectarian parties. The current minister, Bayan Jabr, is a member of the biggest Shiite party and is a former official of a Shiite militia.

Two Shiite officials, who attended a recent meeting between top Shiite politician Abdul-Aziz al-Hakim and U.S. Ambassador Zalmay Khalilzad, said the Americans have repeatedly asked the Shiite leadership about plans for Allawi. The officials spoke on condition of anonymity because of the confidential nature of the meeting. One of them said the Americans never demanded that Allawi be included but have showed they want him in the cabinet.

Kurdish leader Massoud Barzani floated a proposal to create an advisory council including Allawi, Chalabi and other prominent figures to make policy recommendations, thereby giving both former American-backed politicians an influential role. The proposal was shelved because of strong opposition to giving the council executive power.

Opposition to Allawi is widespread within the Shiite alliance, which includes three major parties. Two of them -- Dawa and the movement led by the radical Shiite cleric Muqtada al-Sadr -- are strongly opposed to Allawi. Al-Sadr has never forgiven Allawi for allowing U.S. troops to attack his militia in the Shiite holy city of Najaf in 2004. Dawa also opposes Allawi's secular orientation. Those groups want to deny Allawi and his followers any of the major posts: foreign affairs, defense, interior, oil, finance and planning.

Allawi was chosen by the Americans to head the interim government which ran the country from June 2004 and until last April. After the January 2005 elections, Allawi said he would accept nothing but a top Cabinet post. He did not get one and did not serve in the outgoing Cabinet.

This time, he is clearly angling for another top job. "All parties, inside and outside Iraq, are demanding that I take part in the government," he said in an interview aired Feb. 7 by Iraqi state television.

Shiite politicians point to Allawi's modest showing in the last election, saying he cannot justify a top post. "Only Allawi's 25 seats will decide what job he gets," said one Shiite official, who spoke on condition of anonymity so as not to influence coalition talks. "After the January 2005 election, he wanted a top job or nothing. He ended up with nothing. It may just happen again."
Posted by: Dan Darling || 02/12/2006 02:14 || Comments || Link || E-Mail|| [10795 views] Top|| File under:
Iraqi military preparing to take over from the US
If the rest of Iraq were so quiet, U.S. troops might almost be ready to pack. "We have complete control over this city," says Col. Saadi Salih al-Maliki, making his rounds in Najaf on a sunny midwinter afternoon. "The area is stable and secure. The militias here are afraid of the Iraqi Army." The colonel's sentries salute crisply as his Land Cruiser enters their checkpoint in front of the golden-domed Imam Ali Shrine, and Maliki, 45, returns the salute through his wide-open back-seat drapes. There's a lot less fear of sniper fire and flying glass in Najaf now. Barely 18 months ago the holy city was a battleground between U.S. forces and the Mahdi Army militia of renegade Shiite cleric Moqtada al-Sadr, but these days it's a different place. Within the next few months, if all goes well, Coalition forces will hand over the city to the Iraqi Army.

The colonel and his brigade seem ready. They fought beside the Americans for Najaf in August 2004, and Maliki's men say he stood with them, wielding an AK-47. "It was a good battle," he recalls with a gruff smile. His brigade, one of the Iraqi Army's best, belongs to the Eighth Division, which now has operational control over a quarter of Iraq's territory. The area includes two entire provinces in the south, Al Kut and Diwaniya, and part of three others. "Gradual withdrawal of Coalition forces has begun," said America's top officer in Iraq, Gen. George Casey, at a Jan. 26 handover ceremony. Nevertheless, Maliki says, U.S. forces need to proceed with caution. "It would be a disaster if there was an immediate withdrawal," he says. "While the Americans exist in Iraq, Iraq exists... The Americans keep the political process stable."

Recent polls suggest a majority of Iraqis agree—even though many deeply resent the U.S. presence and relatively few want the Americans to stay indefinitely. That is the tension at the heart of the relationship: the Americans and Iraqis don't fully trust each other. "We're not teaching them everything we know," says one U.S. officer, asking not to be named since it's a sore topic. He's worried that today's ally could become tomorrow's enemy: "We could turn around and be fighting them in a few years." It appears to be American policy not to build an Iraqi Army strong enough to defend itself against its neighbors. So no matter how well trained the Iraqi Army becomes, it will remain dependent on American power and support for many years into the future. And American qualms about the intentions of some Iraqi leaders have only been deepened by recent revelations that the Interior Ministry maintained secret detention facilities where inmates were tortured. After so much destruction and sacrifice, nobody wants to see Saddam's dictatorship replaced by another ruthless regime.

Yet before most U.S. forces can go home, they need to recruit, train and arm an Iraqi force to withstand the insurgents' worst hits. That's a tall order, particularly if you're holding back some of your best equipment and methods. Iraqi troops have a reputation for revolving-door enlistments, failure to report for duty and—at times—horrific in—competence. U.S. troops shake their heads over a phenomenon they call the "death blossom": under sudden fire, Iraqi soldiers sometimes start shooting in all directions, like lethal flower petals. Although better training might help stop such incidents, insurgents are doing their best to disrupt the handover process with intensified attacks on Iraqi Army recruits.

Coalition strategists rate Iraq's troops on a scale of four to one. Of the Iraqi Army's roughly 130 battalions, only one is ranked by the U.S. military as "level one"—fully independent of any Coalition help, including non-Iraqi medical aid, air support or even fuel. U.S. trainers are focusing their efforts on level-two forces like Colonel Maliki's brigade: units that can plan and conduct their own counterinsurgency operations. These are the forces that have formally taken charge in Al Kut, Diwaniya and elsewhere. The number of Iraqi troops in control of their own territory has jumped dramatically in recent months, from less than 13,000 in September to about 30,000 last month. According to Multinational Forces spokesman Maj. Gen. Rick Lynch, Iraq's growing security forces planned and carried out more than a quarter of all counterinsurgency operations in Iraq in January, a total of 490 Iraqi-run missions, nearly a 50 percent increase over the September figure.

Maliki's brigade was a happy surprise for the U.S. "military transition team" (MiTT) that joined him in December. "We were, like, 'Hey, these guys are pretty good!' " says team member Capt. Ryan Pass, 25. The team's leader, Lt. Col. John McCarthy, a 1985 West Point graduate, credits a large share of the brigade's discipline and skill to Maliki's leadership. "He's a warrior," says McCarthy. "I like working with warriors."

Few Iraqis exceed Maliki's fondness for the United States. As a Shiite he spent five and a half years imprisoned at Abu Ghraib in the late 1990s, and he signed up with the fledgling Iraqi Army soon after the 2003 invasion. The Americans' removal of —the Baathist dictatorship seemed like an answer to his prayers. "We can never repay them, no matter what," he says. "This is what I tell my men." They know what he means; most of them are Shiites, too. In August 2004 they were called to Najaf as reinforcements for the Americans against Sadr's militia. "I told my men: 'Who will come fight with me?' " the colonel recalls. "Two hundred and fifty said they would not. I made them strip down to their underwear. I kicked them off the base. They did not deserve to wear this uniform."

One thing particularly angers and frustrates Iraqi soldiers today: their lack of firepower. "We want better weapons," says Col. Mohammed Wasif, commander of the Fifth Brigade in Baghdad. "What is an army without weapons?" Even Colonel Maliki complains. "The insurgents, they have better weapons or at least the same." He blames corrupt officials at the Defense Ministry for much of the problem; last year they misplaced $1.3 billion that had been allocated to arm the troops. But he also wants the Americans to provide the heavy armament necessary to crush the insurgents. During the battle for Najaf, Maliki equipped his fighters by shopping at the local arms market and paying from his own pocket, he says. Even today the brigade has only AK-47s, a few light machine guns and a handful of RPGs. Most Iraqi units drive only pickup trucks, while the Americans travel in armored vehicles—one reason why the Iraqi Army's casualties are roughly five times those of U.S. forces. Maliki's men have one Soviet-era armored personnel carrier, which they're trying to refit as a mobile command center.

Can Iraqis like Maliki beat the insurgents? Yes, says Lt. Gen. Martin Dempsey, the officer in charge of training Iraq's troops—but only if America remains patient. "You've got to play all four quarters of a football game in order to win," he says. "We're someplace near the end of the third quarter." Other strategists aren't so sure. Military analyst Stephen Biddle argues in the upcoming issue of Foreign Affairs that U.S. forces are making things worse in Iraq by trying to refight the Vietnam War there. "The bigger, stronger, better trained and better equipped the Iraqi forces become, the worse the communal tensions that underlie the whole conflict will get," Biddle writes. The conflict is worst where Shiite and Kurdish soldiers are fighting Sunni insurgents in predominantly Sunni areas. Maliki has no such disadvantage—and no doubt that his troops will win. "We have fought the militias," he says. "We will fight any others who disrupt Iraq."
Posted by: Dan Darling || 02/12/2006 02:02 || Comments || Link || E-Mail|| [10797 views] Top|| File under:
Shi'ites seen nominating Abdul Mahdi as Iraq PM
The United Iraqi Alliance (UIA) is likely to name Adel Abdul Mahdi as its candidate for the top job in government in talks on Saturday after struggling to agree on someone for weeks. "Abdul Mahdi is the favoured candidate. We will meet this morning to decide," said the alliance official.

As the party with the biggest bloc in parliament after winning 128 of the 275 seats, the alliance will be asked by the next president to name a prime minister, to be approved by a simple parliamentary majority, under the Iraqi constitution. Abdul Mahdi, a former finance minister, is a top official in the Supreme Council for the Islamic Revolution in Iraq (SCIRI), a group which was exiled in Iran and is now headed by Abdul Aziz al-Hakim, seen as the most powerful man in the alliance. The talks, which were scheduled for 1000 (0700 GMT), were delayed because the group led by radical cleric Moqtada al-Sadr in the alliance did not arrive, alliance officials said.
Posted by: Fred || 02/12/2006 00:00 || Comments || Link || E-Mail|| [10795 views] Top|| File under:
Israel-Palestine-Jordan
Hospital says Ariel Sharon's life is in danger
Prime Minister Ariel Sharon underwent emergency surgery Saturday after an abdominal scan revealed severe damage to his digestive tract, and hospital officials said his life was in danger. It was the seventh surgery for the 77-year-old Israeli leader since he suffered a devastating stroke Jan. 4. He has been in a coma since then, attached to breathing and feeding tubes.

"Sharon's life is in danger," said Yael Bossem-Levy, spokeswoman for Hadassah Hospital where he is being treated. His condition is now "very serious, or critical," she said. An abdominal scan Saturday revealed problems with the blood flow to his intestines and that his digestive tract had suffered severe damage, Bossem-Levy said. The restricted blood flow raised the possibility of necrosis, or death of tissue, in the intestines, she said.

Sharon was taken to the operating theater at about 11 a.m. (0900 gmt), and surgery began some time after that. Surgery was to last between three and six hours, Bossem-Levy said. Sharon's sons, Omri and Gilad, rushed to the hospital Saturday morning. Later in the day, Sharon confidant Dov Weissglass, bureau chief Ilan Cohen and adviser Lior Horev arrived.
Posted by: Fred || 02/12/2006 00:00 || Comments || Link || E-Mail|| [10795 views] Top|| File under:
Hamas delegates could visit Moscow by end Feb-Ifax
Planned talks in Russia with a delegation from Palestinian group Hamas may take place before the end of this month, a Russian official was quoted as saying on Saturday by Interfax news agency. "It is quite possible," Interfax quoted Middle East envoy Alexander Kalugin as saying when asked if the Moscow talks would happen this month. He said contact had already been made with Hamas to agree details of the visit.
Posted by: Fred || 02/12/2006 00:00 || Comments || Link || E-Mail|| [10795 views] Top|| File under:
Southeast Asia
Former mujahideen tells all
HE COULD have taken the path to violence as did many other mujahideens. But Junie Arances, 42, whose war exploits in Afghanistan could humble showy Abu Sayyaf leaders, chose to be productive, toiling in the fields with his followers, instead of turning to extortion and kidnapping.

Arances kept his story for years and it only recently did he agree to share it with the Inquirer:

After returning from foreign lands in 1989, Arances became active in local peace-building efforts.

When Fidel V. Ramos became president in 1992 and opened peace negotiations with the Moro National Liberation Front (MNLF), he was a close-in staffer of Nur Misuari while working on Malaca€ang approval of a 600-hectare Muslim settlement in Don Carlos town in Bukidnon. The late dictator Ferdinand Marcos had leased the area to the defunct National Development Corp. "With past presidents having settlement programs for Christians in Mindanao, Ramos probably realized it was about time he had, too, for the Muslims, though one not entirely exclusive to them," Arances said.

For the hardened fighter who helped oust the Russians in Afghanistan, this was the only way his people could reap the fruits of the 1996 peace agreement between the government and the MNLF.

A student of sociology at the Bukidnon State College, Arances was a devout Seventh Day Adventist. While doing research on Islam in 1984, he sought Ustadz Salamat Hashim out of thirst for Islam-related knowledge. He was then 20 years old. The Pinule Library, run by Christian missionaries in Bukidnon, had provided him initial tools in understanding Islam. Arances eventually converted and chose the Muslim name Omar bin Hassan.

He stayed in Manila for over a year and waited for the chance to meet Hashim abroad in 1984, but his mission proved futile. He went home to finish his sociology degree. That same year, he returned to Manila.

Arances joined the moderate Tableegh Reformist group of Sunni Muslims and was granted a scholarship by the World Assembly of Muslim Youth in 1986. It allowed him to pursue a post-graduate program on Luga (classic Arabic language of the Koran) at the state-run al-Jamiatul Imam Saud (King Saud University) in Riyadh. After a year, he dropped out and was secretly recruited by other foreigners to join a group of "volunteer" Muslims to help mujahideens in Afghanistan fight the Marxist Kabul government. They were flown in a chartered Pakistan Air Lines flight to Lahore and were trained in Kashmir by "foreign mercenaries."

Among their trainers and lecturers on combat and firearms handling were US Marine Sgt. Willy Smith, whose name he would not forget, and Jan Mohamad, a Pakistani.

Arances was with four other Filipino Muslims during clashes in Kosh, Afghanistan. They stayed there for two weeks in the winter of 1989. They were the only Filipino Moros who share real stories of actual combat in modern times in a battle fought with America against another superpower, the Soviet Union. (He declined to identify his other Filipino companions. Some of them are dead.)

At Kosh, they were harassed by an MI-14 Soviet attack helicopter. They dodged the attack until they were able to dig foxholes for cover. They used US-made anti-aircraft (ground-fired) missiles and British Stingers.

Unable to withstand the cold winter season there, Arances fell ill and returned to Kashmir with another group of volunteers under Amer Nurudin Khan, an Indian. In Islamabad, Arances again met Smith emerging from Misuari's quarters and they briefly greeted each other.

Arances returned to Saudi Arabia to continue his studies. But he was unable to finish Luga until he decided to return to the Philippines in 1989 and get married.

He led the formation of the Nagkahiusang Mag-uuma Multi-Purpose Farmers' Cooperative in Don Carlos, composed of Muslims, Christians and members of indigenous communities.

Today, Arances and 300 cooperative members have become some sort of a success story. They entered into a memorandum of agreement with Del Monte Pineapple Co. for the firm's new corporate operations. Fresh Fruits, a Middle East group of Arab exporters, provided capital.

It is hardwork for members of the cooperative, especially for Arances, to keep the venture profitable. But for the former mujahideen, the fruit of labor is sweeter than the easy money that has lured many into criminality and terrorism.
Posted by: Dan Darling || 02/12/2006 02:33 || Comments || Link || E-Mail|| [10795 views] Top|| File under:
Malaysia holding members of the would-be West Coast terror cell
Malaysia is holding several members of an al Qaeda suicide cell that U.S. President George W. Bush says planned to launch a Sept. 11-style attack on Los Angeles, a security official familiar with the case told Reuters.

The plot to hijack a plane and fly it into Los Angeles' tallest building was set in motion a month after the 2001 attacks on New York and Washington, and was thwarted in early 2002, according to Bush.

A Southeast Asian intelligence official said at least three members of a Southeast Asian cell earmarked to carry out the attack on the West Coast were being held in Malaysia under the Internal Security Act, which allows detention without trial.

"One guy was given money to go for pilot training," said the official, who has proven reliable in the past.

He said the would-be pilot, Zaini Zakaria, was arrested in 2002, and the others were probably chosen to play supporting roles in the hijacking.

Members of the cell fled to Malaysia from Afghanistan after the United States began bombing al Qaeda and Taliban forces there in October 2001.

"They were told to... await instructions. They were supposed to meet up again to carry out a second (suicide airliner) operation," the official said.

Diplomats say security agencies in mostly Muslim Malaysia were very cooperative in sharing counter-terrorism intelligence information with their U.S. counterparts after Sept. 11, 2001.

Malaysia is holding 66 detainees suspected of links to al Qaeda and and its Southeast Asian branch, Jemaah Islamiah.

The Malaysian government declined to comment.

"We don't comment on detainees or divulge information concerning detainees," a spokesman for the office of Prime Minister Abdullah Ahmad Badawi said.

According to Frances Townsend, Bush's homeland security and counterterrorism adviser, the West Coast plot was initially to have been part of the Sept. 11 attacks.

But al Qaeda chief Osama bin Laden decided to focus on the East Coast as it was too difficult to get operatives for both.

The planned attack on Los Angeles was hatched by Khalid Sheikh Mohammed, the mastermind of the Sept. 11 attacks, who was arrested in Pakistan in 2003 and is in U.S. custody.

The hijack team was recruited by Jemaah Islamiah commander Riduan Isamuddin, better known as Hambali, who was arrested in August 2003 near Bangkok and is also in U.S. custody.

The hijackers were to use bombs hidden in shoes to breach the cockpit door of an airplane before flying it into Los Angeles' 1,017-feet (310-metre) high Library Tower, now the US Bank Tower.

The cell was broken and the arrests made between 2002 and 2003.

"It was a legit plot," said Ken Conboy, a Jakarta-based security expert who has written several books on defence, intelligence and security issues. "Whether they would have been able to get these guys actually in the States is another deal.

"It was envisioned as a second wave after 9/11, and he (Khalid Sheikh Mohammed) wanted to use Southeast Asians because he thought they could get into the U.S. and hijack the planes more so than Arabs because the U.S. would be more on alert to Arabs after 9/11," Conboy said.

In December 2001, Malaysia made its first breakthrough against al Qaeda in Southeast Asia with the arrest of Yazid Sufaat, a former Malaysian army captain, who recently returned from Afghanistan.

Sufaat hosted two of Sept. 11 hijackers, Khalid al-Midhar and Nawaf al-Hazmi, when they passed through Kuala Lumpur almost a year before the attacks on the Twin Towers and the Pentagon.

He is also believed to have supplied money and travel documents in Malaysia to Zacarias Moussaoui, a Frenchman of Moroccan descent who was arrested in the United States before the Sept. 11 attacks.

Moussaoui denies he was to have participated in the Sept. 11 strikes but says he was part of a broader conspiracy to conduct subsequent attacks.
Posted by: Dan Darling || 02/12/2006 01:56 || Comments || Link || E-Mail|| [10796 views] Top|| File under:
Syria-Lebanon-Iran
Hitler Jr.'s latest rantings
President Mahmoud Ahmadinejad said here Saturday that the real holocaust should be sought in Palestine, where the blood of the oppressed nation is shed every day and Iraq, where the defenseless Muslim people are killed daily.

Stressing that these crimes mark western liberalism, he noted that the Zionists are about to be annihilated and that the era of occupation of Palestine is over.

The chief executive added that meanwhile, the destruction of colonial and Zionist culture is quite obvious. Turning to the fact that Zionism has lost its philosophical foundations, he called on the Western states to resume worshiping God Almighty rather than selling the glory of enlightenment to the disgrace of being subject to the Zionists.

In another part of his speech, he referred to the recent Palestinian election as an example of the will and determination of Muslim nations and called upon the Zionist occupiers not to hinder the Palestinians' path to solve the issue, adding that the referendum in Palestine will serve as a guideline to them.

Stressing that the Zionists are panicked by the Palestinians presence on the scene and democracy, Ahmadinejad called on the Zionists to respect the people's rights to determine their own fate rather than being stubborn in countering the Palestinians. "Some western governments, in particular the US, approve of the sacrilege on the Prophet Mohammad (PTUI) (PBUH), while denial of the `Myth of Holocaust', based on which the Zionists have been exerting pressure upon other countries for the past 60 years and kill the innocent Palestinians, is considered as a crime," added the president.

Addressing some of the western countries and the US which had supported the blasphemy committed to the Prophet Mohammad (PTUI) (PBUH) and referred to them as despotism affiliated to and taken hostage by the Zionists, the president said,"Today, a decree has been issued about the occurrence of holocaust and that it has to be accepted by others, which marks the Middle Age culture and thinking trend," he added.
Posted by: Dan Darling || 02/12/2006 02:45 || Comments || Link || E-Mail|| [10797 views] Top|| File under:
Scud hunting season now open, no limits.
Iran would launch medium-range missiles if attacked, a military leader said yesterday, accusing Britain and the United States of arming rebels as international pressure mounts on Tehran over its nuclear plans. "If we come under a military attack, we will respond with our very effective missile defence," Yahya Rahim Safavi, commander in chief of the Revolutionary Guard, told state television.


And then you'll start regretting it, almost immediately...

Military experts reckon the Revolutionary Guard's Shahab-3 missiles have a range of some 2,000km, meaning Israel, US bases in the Gulf and foreign troops in Iraq lie within their range. Safavi repeated Tehran's allegations that Britain and the United States are arming rebels in the southwestern province of Khuzestan, which has most of Iran's abundant oil reserves.

Posted by: Besoeker || 02/12/2006 00:00 || Comments || Link || E-Mail|| [10795 views] Top|| File under:
MPs to debate Hizb Allah disarming
Lebanese MPs will soon debate the thorny issue of disarming the Shia group Hezbollah, according to one of the leaders of the majority bloc in parliament. Walid Jumblatt, the Druze leader, said on Friday he would call for Hezbollah fighters to be integrated into the Lebanese army even without the resolution of Lebanese claims to the disputed Israeli-held Shebaa Farms border district. "The Shebaa Farms issue lies at the heart of this motion that will be put before parliament," Jumblatt said at his headquarters in Mukhtara, just outside Beirut.

"The ownership of these farms is Lebanese but Lebanon does not exercise sovereignty there and I recently obtained maps showing that they were added (to Lebanese territorial claims) in 2001 and were absent in 1962. We refuse to allow this front to remain open until we have proved Lebanon's claim to these farms and secured their liberation ... just as we refuse to allow Hezbollah to maintain a military wing separate from the army. The solution lies in the dismantling of Hezbollah's armed wing and its integration in the army, like we did (with other militias) in 1991," he said.
Posted by: Fred || 02/12/2006 00:00 || Comments || Link || E-Mail|| [10796 views] Top|| File under:
Shake-up in Syrian cabinet
Faruq al-Shara, Syria's long-serving foreign minister, has been named as vice president, state news agency Sana reported, replacing Abdul Halim Khaddam, branded a traitor by Damascus. Bashar al-Assad, the Syrian president, replaced Shara with Walid Muallem, currently deputy foreign minister, in a cabinet shake-up that left the key posts of prime minister and defence minister unchanged. Bassam Abdelmajid was named interior minister. He replaces Ghazi Kanaan, the former Syrian intelligence chief in neighbouring Lebanon, who committed suicide in October.


Wonder if Bassam will fall or be pushed?

Shara, 68, has been foreign minister since 1984 and has been a fierce critic of Israel and its occupation of the Golan Heights. Khaddam, a hardline Baath party member, quit last year and has since accused Damascus of involvement in the murder a year ago of Lebanese ex-prime minister Rafiq al-Hariri. Syria's official daily Ath-Thawra said in January that Khaddam, now in exile in Paris, would be tried for high treason. He would also be investigated for corruption and his assets seized. Al-Shara is seen as a pragmatic but tough negotiator.
Posted by: Fred || 02/12/2006 00:00 || Comments || Link || E-Mail|| [10795 views] Top|| File under:
Iran threatens to quit nuclear treaty
Iran could abandon the Non-Proliferation Treaty (NPT) if forced to limit nuclear activities, its hardline president says.
Mahmoud Ahmadinejad said if the rights of the Iranian people were violated, Iran would "revise its policies". He made the comments in a speech marking the anniversary of the 1979 Islamic revolution.

On 4 February, the IAEA decided to report Iran to the UN Security Council over its disputed nuclear programme. It is believed to be the first time Iran has threatened to pull out of the treaty.

Addressing huge crowds in Tehran, Mr Ahmadinejad said that Iranian policy was based on the peaceful use of nuclear technology for "industry, medicine and economy". "Until now the Islamic Republic has pursued its nuclear effort within the context of the International Atomic Energy Agency and the Non-Proliferation Treaty," he said.

"However, if we see that despite our respect for these regulations you want to violate the rights of the Iranian people, you should understand the Iranian nation will revise its policies," he warned.

On 6 February, following the IAEA's decision to report Iran to the UN Security Council, Iran formally told the UN nuclear watchdog to end snap inspections of its nuclear sites by mid-February. It also ordered the IAEA to remove surveillance cameras and indicated it would end its freeze on full uranium enrichment.

Leaving the NPT is allowed under the treaty, and would allow a state free to develop nuclear power and weapons without inspection. North Korea announced its withdrawal from the NPT in January 2003, the first state to make such a move.
Posted by: lotp || 02/12/2006 00:00 || Comments || Link || E-Mail|| [10795 views] Top|| File under:
Who's in the News
90
[untagged]
Bookmark
E-Mail Me
The Classics
The O Club
Rantburg Store
The Bloids
The Never-ending Story
Thugburg
Gulf War I
The Way We Were
Bio
Merry-Go-Blog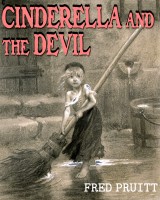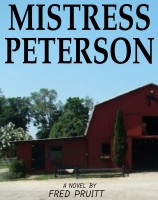 On Sale now!


A multi-volume chronology and reference guide set detailing three years of the Mexican Drug War between 2010 and 2012.

Rantburg.com and borderlandbeat.com correspondent and author Chris Covert presents his first non-fiction work detailing the drug and gang related violence in Mexico.

Chris gives us Mexican press dispatches of drug and gang war violence over three years, presented in a multi volume set intended to chronicle the death, violence and mayhem which has dominated Mexico for six years.
Click here for more information


Meet the Mods
In no particular order...


Steve White
Seafarious
tu3031
badanov
sherry
ryuge
GolfBravoUSMC
Bright Pebbles
trailing wife
Gloria
Fred
Besoeker
Glenmore
Frank G
3dc
Skidmark



Better than the average link...



Rantburg was assembled from recycled algorithms in the United States of America. No trees were destroyed in the production of this weblog. We did hurt some, though. Sorry.
18.232.56.9

Help keep the Burg running! Paypal: