Arabia
Saudi Cleric Demands Trial Over Drawings
Saudi Arabia's top cleric called on the world's Muslims to reject apologies for the "slanderous" caricatures of Islam's Prophet Mohammed and demanded the authors and publishers of the cartoons be tried and punished, Saudi newspapers reported Saturday.
"tried and punished! Foregone conclusion. That's how they do it the Saudi way!"

the rest of the article is a rehash of the seething, etc. all over the muslim world, celebrating the ROP.
Posted by: PlanetDan || 02/11/2006 11:49 || Comments || Link || E-Mail|| [6526 views] Top|| File under:
Daughter of Sept 11 victim to speak at Saudi forum
JEDDAH, Saudi Arabia - For the first time on Monday, a relative of a victim of the September 11, 2001 attacks that were mostly carried out by Saudi nationals will speak in public in the kingdom. Sonia Tita Puopolo, is the daughter of Sonia Morales Puopolo, who was a passenger on American Airlines flight 11 that crashed into one of the towers of New York's World Trade Center.

She is to speak during a session titled "Terrorism - The Human Toll" at the Jeddah Economic Forum starting in the Red Sea port city of Jeddah in the west of the ultra conservative kingdom on Saturday. "This session will provide a platform for the families of victims of terrorist acts to share their experience and discuss how terrorism has affected their lives," said a statement from organisers of the three-day forum.

The annual event which bills itself as the "Think Tank of the Middle East" was started in 1999 and features keynote speeches and panel discussions by Saudi and world politicians and business and civic leaders. This year's event will seek to "honour and recognise culture, identity and diversity as the building blocks for a world of "common grounds' rather than a global economy of one size fits all," according to organisers.

Participants will include Irish President Mary McAleese, former German chancellor Gerhard Schroeder, former US vice president Al Gore; Cherie Blair, wife of British Prime Minister Tony Blair; Bahia Hariri a Lebanese member of parliament and sister of former Lebanese premier Rafiq Hariri, killed in a bomb attack almost one year ago in Beirut.


Somehow the guest list isn't encouraging.

Puopolo's appearance at the forum will be the first of its kind in the ultra conservative kingdom, which has been waging its own war against suspected members of the Al-Qaeda terror network.

Many average Saudis still deny any Saudi involvement in the attacks on New York and Washington saying they were a "conspiracy by the West and Jews." Fifteen of the 19 hijackers of the three commercial airplanes that slammed into the WTC and the Pentagon and the fourth plane that crashed in a Pennsylvania field were Saudi nationals.

Puopolo senior, a 58-year-old former ballerina born in Puerto Rico, was on the plane bound for Los Angeles from Boston before it was hijacked and crashed into the WTC's north tower.
Posted by: Steve White || 02/11/2006 00:00 || Comments || Link || E-Mail|| [6477 views] Top|| File under:
Britain
Abu Hamza organized effort to take over British mosques
Now that radical imam Abu Hamza is a convicted felon and probably will be extradited and face terror charges in the United States, clerics from other mosques are finally coming forward to tell the world how Hamza sent teams of young supporters -- his own private militia -- in Britain with orders to takeover other mosques.

Several clerics told stories of being threatened by gangs claiming to be members of Abu Hamza's Supporters of Sharia group. Some of the clerics were beaten inside their own mosques, and worshippers were bullied into finding new places to pray -- and the police refused to intervene, they claim.

One police official, under condition of anonymity, said that law enforcement executives in Britain were overly cautious about their interaction with Muslim leaders and their mosques.

Police came underfire when they swarmed one mosque with search warrants in hand. To their credit they uncovered a cache of weapons, forged identity documents and recipes for chemical weapons such as the highly dangerous Ricin; all of it hidden in the mosque.

The stash of equipment included chemical warfare protection suits, or NBC (nuclear, biological and chemical) suits, as they are technically known. British detectives believe the equipment and weapons were being used in terror training camps located somewhere within the United Kingdom.

Abu Hamza wanted to acquire more places where he and his lieutenants could indoctrinate a new generation of followers and send them off to terror training camps abroad.

Even some of his own followers became disenchanted with his tactics. They described how he was more like a Mafia godfather than a religious leader in dealing with anyone he believed defied him. Two rival imams in London claim they were hospitalized after being attacked, and they complained that Scotland Yard practically ignored their assault complaints.

In one of his sermons, heard by the jury during his London trial, Abu Hamza bragged about how his violent tactics bore fruit. He said, "If the people know you are firm, they will back down. They all back down."

His silent rein of terror began in the late 1980s when he became a member of a group of Algerian-born radicals trying to take over the Central London Mosque.

Fazli Ali, 66, the former estates manager there told the London police: "Hamza and his cronies threatened me several times. I was head of security but they even threatened to kill me. Ours was a peaceful place but he wanted to turn it into a political arena."

The religious leaders eventually evicted and banned Hamza from their mosque. But Hamza, determined to be an Islamic leader to be reckoned with, sought out more vulnerable mosques and mainstream Islamic organizations around Britain.

These newly infiltrated mosques provided Hamza with recruiting centers ripe with potential radical Islamists. They also were used to raise money which is believed to have funded terror operations and training for new recruits. There were also criminal operations such as producing bogus welfare claims and cloning credit cards.

It was from their mosques that over 100 immigrant Muslims and British-born Islamic converts were sent to Middle East locations where they attended al-Qaeda training camps. British officials including those within MI5 conceded that they don't know what happened to these men sent for training. They believe some may have been killed in combat or suicide bomb attacks, with most disappearing like a wisp of smoke.

According to one news story in the Sunday Times of London, Imams reported what was happening to police, but say that senior officers were reluctant to interfere in the internal affairs of mosques. Some imams sued Abu Hamza in the civil court hoping to stop his plans, but they found the cases too costly and the court proceedings dragged on and on. Most of Hamza's rival clerics were just too frightened to buck his associates who acted as his private militia in the middle of London.

Terrorism experts in the US believe similar situations exist in mosques across the country and political correctness prevents federal and local law enforcement from singling out and investigating -- including infiltrating -- these religious facilities.

For instance, several US senators have voiced concerns that the US Bureau of Prisons uses the Graduate School of Islamic and Social Sciences (GISS), which is under investigation for possible funneling of money to terrorists, and the Islamic Society of North America, which has board members with terror links.
Posted by: Dan Darling || 02/11/2006 04:34 || Comments || Link || E-Mail|| [6474 views] Top|| File under:
Caucasus/Russia/Central Asia
Nuggets From Pravda
They tried to stop it, but they couldn't! It's Nuggets From Pravda! (Although they probably had the right idea...)
Posted by: Phil || 02/11/2006 16:17 || Comments || Link || E-Mail|| [6481 views] Top|| File under:
France tightens immigration policies
French officials unveiled legislation to toughen admission standards for unskilled, low-income immigrants but easing it for highly qualified foreigners.

The government's bill includes the introduction of a three-year work permit for scientists, executives and academics, the International Herald Tribune reported Friday.

But unskilled migrants from outside the European Union would find it harder to enter France -- even if they already have close relatives in the nation.

"The most qualified migrants, the most dynamic and competent ones head to the American continent, while immigrants with little or no skills come to Europe," a spokesman said.
Posted by: Dan Darling || 02/11/2006 04:29 || Comments || Link || E-Mail|| [6477 views] Top|| File under:
Turkish youths 'threaten to kill' Catholic friar
A group of Turkish youths threatened to kill a Catholic friar, grabbing him by the throat and shouting "God is Greatest," just days after a Catholic priest was shot dead in Turkey, the friar said Friday. Martin Kmetec, a Franciscan friar from Slovenia, opened the door of his house on Thursday to find seven or eight angry men in their 20s. "He took me by the throat and pulled me inside and said 'we're going to finish you off' ... he also said Allahu Akbar (Arabic for God is Greatest)," Kmetec told Reuters by telephone from his church in the province of Izmir.

Kmetec closed the door on the youths, who said they were nationalists, but left after trying to break the door down. A local police spokesman said they were investigating the matter.
Posted by: Fred || 02/11/2006 00:00 || Comments || Link || E-Mail|| [6477 views] Top|| File under:
Danish editor on leave after Holocaust cartoon comments
The Danish editor who first published the Prophet Mohammed cartoons that sparked global protests has been sent on leave. His publishers took action after he had expressed interest in publishing Iranian holocaust cartoons.

Flemming Rose is a junior editor at the best-selling Danish newspaper that first published the series of cartoons about the Prophet Mohammed. Hoping to ride a global wave of anger among some Muslims, an Iranian newspaper had said it would commission cartoons on the Holocaust to test Europe's tolerance of free speech. Mr Rose responded by saying he would consider publishing those Iranian cartoons. That was too much for his editor-in-chief, who said the Iranian cartoons would not be reprinted and he asked Mr Rose to take a vacation, saying no one could understand the kind of pressure his junior editor has been under.
Posted by: Fred || 02/11/2006 00:00 || Comments || Link || E-Mail|| [6478 views] Top|| File under:
Great White North
Canadian converts to radical Islam pose threat - CSIS
The head of Canada's spy service has called Iraq a "post-graduate faculty for terrorism," but it's the threat from what are known as home-grown terrorists that most worries Canadian security services.

Jim Judd, director of the Canadian Security Intelligence Service, told the Toronto Star in an interview last year the spy agency was aware of Canadians who had gone to Iraq to join the insurgency and was concerned about their eventual return to Canada.

Iraq would provide a training ground, and those coming home would be "well-trained, highly effective, dangerous people," Judd said.

However, CSIS believes fewer than 10 Canadians have gone to fight in Iraq.

A far more disturbing trend, security officials say, is what is developing inside Canada's borders — citizens who may never have travelled abroad but have been motivated to extremism through radical websites and Internet chat rooms.

An internal 2004 CSIS report entitled Canadian Converts to Radical Islam says such home-grown converts are particularly dangerous because of their familiarity with Western society.

"The perception that the West is attacking Islam on multiple fronts continues to anger the Muslim world and contributes to support for radical views. Converts in particular are prone to extreme views because of their new-found zeal," states the report, obtained under access-to-information legislation.

The case most often cited as an example of this phenomenon involves Mohamed Jabarah, a former St. Catharines, Ont., Catholic school student who is now in a New York jail after reportedly pleading guilty to terrorism charges at a secret hearing. Jabarah reportedly confessed to acting as an intermediary between Al Qaeda and Jemaah Islamiah, a group believed responsible for bombings in Southeast Asia, including the Oct. 12, 2002, Bali blast that killed 202 people.

Saudi Arabian security forces killed Jabarah's older brother, Abdul Rahman Jabarah, in 2003. The 23-year-old was accused of being one of the key organizers of a May 2003 bombing that attacked a Riyadh residential complex that mainly housed foreigners.

Prisons have also become a worry for security services trying to root out radicals.

John MacLaughlan, the director of Canada's Integrated Terrorism Assessment Centre, said in a recent interview that the "captive audience" in prisons provides fertile ground for recruiters because of inmates' sense of "wanting to belong to something that is bigger."

A CSIS report on the issue discusses the phenomenon in the United States and Europe, citing the example of the so-called "shoe bomber" Richard Reid, who converted to "radical Islam" while in a youth detention facility. A section in the report, entitled Radical Islam in Canadian Prisons, was censored before being released to the Star.
Posted by: Dan Darling || 02/11/2006 04:31 || Comments || Link || E-Mail|| [6500 views] Top|| File under:
Home Front: Politix
Another Cross-Border Tunnel Found in San Diego
SAN DIEGO (AP) - An incomplete tunnel was found in the same area where investigators recently found one of the longest passages discovered beneath the U.S.-Mexico border, officials said. The 3-foot-wide tunnel extended from just south of the border fence in Mexico to a point about 23 feet into the United States, ending at a concrete levee, Border Patrol spokesman Richard Kite said.

A patrol agent noticed a distortion in the road running along the border fence, and agents digging in the area found the tunnel Thursday, Kite said. ``It was only about six inches below the asphalt,'' he said.

A 2,400-foot tunnel linking a warehouse near the airport in Tijuana, Mexico, to another warehouse in San Diego was discovered last month.
Posted by: Steve White || 02/11/2006 01:59 || Comments || Link || E-Mail|| [6532 views] Top|| File under:
AZ Weighs Options for Border Patrol
As public frustration grows over the state's porous border with Mexico, the once-rejected notion of using state police to supplement federal patrols is gaining traction.

"I'm not putting the handcuffs on. Whatever they need to do, they need to be doing," said Republican Rep. Russell Pearce, the plan's sponsor.

Arizona has been dogged by a heavy flow of illegal immigrants since the government tightened enforcement in El Paso, Texas, and San Diego during the mid-1990s. The Border Patrol apprehended 725,093 illegal border crossers in Arizona in fiscal year 2000, though the numbers declined after the Sept. 11 terrorist attacks led to an increase in border security.

In the past, a few police agencies have won federal approval to train some state or local officers so they can arrest illegal immigrants, but the idea of major state border aid was often resisted by officials who believed that illegal immigration should be the sole province of the federal government.

Advocates for state and local action in Arizona said the idea will not cure the state's immigration headaches, but would discourage some people from sneaking across the border. Opponents say racial profiling could increase if officers unfamiliar with immigration law began trying to enforce it.


How familiar do you have to be? "Hey, yew ain't from 'round here, are yew?"

They also say investigating crime in immigrant communities could become more difficult, because fewer migrants would cooperate with police for fear of being sent home.


Gee, people breaking the law are not willing to cooperate with the police. Will wonders cease?

Local officers also lack understanding of complex immigration law, they say.


And of course they're too stupid to learn, why it goes without saying.

Santa Cruz County Sheriff Tony Estrada, whose jurisdiction includes 50 miles of border, said taking on illegal immigration would overwhelm his department, even if the state gave him money to catch and detain illegal immigrants. The Department of Public Safety and an organization that represents 950 of its employees declined to comment.

What Pearce's proposal won't do, one opponent says, is confront the central motive for workers to sneak into the country: the prospect of a better life. If the proposal works, it's only going to shift the flow of immigrants to other states, said Democratic Rep. Ben Miranda.


Or back to Mexico, thereby to force the Mexican government to fix things at home.
Posted by: Pappy || 02/11/2006 00:00 || Comments || Link || E-Mail|| [6480 views] Top|| File under:
Home Front: WoT
Buffalo terror case awaits word on wiretaps
A man accused of illegally wiring money to Yemen has asked a judge to determine whether any of the evidence against him was gathered secretly and without a warrant as part of the Bush administration's domestic surveillance program.

The suspect, Mohammed T. Albanna, 54, of Lackawanna, N.Y., just south of Buffalo, and two other men face charges that they ran a business that transferred $3.5 million from Yemeni-Americans to relatives in that country without the required permits.

Last month, Mr. Albanna's lawyer, Philip M. Marshal, asked Judge William M. Skretny of Federal District Court here to force prosecutors to reveal if secret surveillance by the National Security Agency was used. The no-warrant wiretaps were approved by President Bush after the Sept. 11, 2001, attacks to hunt for evidence of terrorist activity and are now the focus of a debate over the extent of executive power.

Last week, the judge ordered an assistant United States attorney, Timothy C. Lynch, to produce a response from the Justice Department in Washington by Feb. 27.

Mr. Marshall said Wednesday that he possessed no evidence that no-warrant eavesdropping was involved in the case, but made the request after news of the National Security Agency program was made public in December.

"I don't know if they're going to say yes, no or 'We're not going to say,' " Mr. Marshall said. "If they don't give an answer by Feb. 27, the judge has ordered that someone from the Justice Department appear in his court. The judge is going to want to know why."

Mr. Lynch, who has been involved with the prosecution since the three men were indicted in 2002, said he had no knowledge of secret eavesdropping in the case. Prosecutors have not suggested that Mr. Albanna or his co-defendants were involved in terrorism. "I told the judge the only investigative techniques I know that were used in this case were interviewing witnesses, intercepting express mail packages and using court-approved wiretaps," Mr. Lynch said.

Mr. Albanna, an American citizen who runs a business that supplies candy and cigarettes to stores in the Buffalo area, said he and his co-defendants were part of an informal system, known as hawala, used to send money to people in countries lacking sophisticated banking and communications technology.

He was a spokesman for the Yemeni community in Lackawanna during the prosecution of six men who traveled to Afghanistan and participated in an Al Qaeda training camp in the summer of 2001 before returning to the Buffalo area. All six pleaded guilty to supporting a terrorist organization and are in prison.

A seventh man, Jaber Elbaneh — Mr. Albanna's nephew — remained in Yemen and was charged in absentia. The Justice Department issued a $5 million reward for his capture in 2003.

Mr. Albanna said Mr. Elbaneh's relatives in Lackawanna believed that he has been in custody in Yemen since late that year.

Mr. Albanna was charged in the money-transfer case two months after the arrests of the six men made international headlines. He said Wednesday that he wondered if his high profile as a spokesman for those men was a factor in the federal investigation. "That's what we're trying to find out," he said.
Posted by: Dan Darling || 02/11/2006 04:36 || Comments || Link || E-Mail|| [6477 views] Top|| File under:
Would-be Bush assassin tries to use NSA controversy to review conviction
A Falls Church man convicted of joining al Qaeda and plotting to assassinate President Bush has joined the ranks of those seeking a review of their convictions based on concerns about Mr. Bush's post-September 11 eavesdropping program.

Attorneys for Ahmed Omar Abu Ali, 24, last week asked a federal judge to order prosecutors to divulge whether Abu Ali was ever a subject of the warrantless eavesdropping program that Mr. Bush ordered implemented shortly after the attacks in 2001. They also asked the judge to delay Abu Ali's Feb. 17 sentencing.

Born in Houston and raised in Northern Virginia, Abu Ali traveled to Saudi Arabia to attend college and was arrested by the Saudis in June 2003. He admitted joining al Qaeda and discussing numerous terrorist plots, including a plan to assassinate Mr. Bush and to return to the United States as the leader of a terror cell.

Abu Ali said he had been tortured into a false confession, but a U.S. District Court jury in Alexandria rejected his claims and in November convicted him on all counts. He faces a mandatory minimum sentence of 20 years and up to life in prison.

It is not clear how Abu Ali's case would have been affected by the eavesdropping program, if at all. Court testimony indicated that the Saudis arrested Abu Ali on their own initiative as part of an investigation into the May 2003 bombings in Riyadh that killed more than 30 people.

An FBI agent testified that Abu Ali had been under investigation in the United States, but that investigation preceded September 11, 2001, when authorities were investigating a group of Muslim men who used paintball games as a means to train for holy war around the world.

The defense motion, though, argues that Abu Ali was a likely target of the National Security Agency eavesdropping program because he was under government surveillance while the program was in effect and because the eavesdropping focused on al Qaeda.

Also, the law requiring prosecutors to turn over evidence gained from wiretaps is broad, so it's possible that any wiretaps involving Abu Ali should have been disclosed to the defense even if their contents were not central to the issues at trial.

The defense also wrote a letter to prosecutors seeking details about any undisclosed surveillance. In response, prosecutor David Laufman wrote that the government sees "no basis to stay Mr. Abu Ali's sentencing."
Posted by: Dan Darling || 02/11/2006 04:24 || Comments || Link || E-Mail|| [6474 views] Top|| File under:
AZ Authorities Shut Down Makers of fake IDs, arrest 30
Authorities shut down seven ID manufacturers Thursday in the first major bust of the Arizona Fraudulent Identification Task Force. Police and sheriff's deputies arrested 30 people early Thursday while serving 15 search warrants during Operation X Fake ID. More than half of those arrests were connected to ID manufacturing; other arrests involved various felonies, including drug violations.

Created last summer, the task force is an offshoot of Operation Strong Border, Secure Arizona, a project of Gov. Janet Napolitano to quash crime connected to illegal immigration.

The majority of the manufacturers were based in the Valley. They created fake Social Security cards, Arizona driver's licenses, birth certificates and permanent resident identification while guised as legitimate businesses, authorities said. One was a computer repair shop. It was not known how people were given new identities or whether the operation extended beyond undocumented immigrants.

Posted by: Pappy || 02/11/2006 00:00 || Comments || Link || E-Mail|| [6477 views] Top|| File under:
India-Pakistan
Muslim Tazia processionists suffer electric shock, go on rampage
In the Indian subcontinent, it is a Shia muslim tradition to make gilded replicas of the tomb of Hussain and parade it through the streets during the 10th day of Muharram (Ashura)



Nawada, India Feb. 11 (PTI): Nearly 50 people suffered an electric shock and minor burn injuries when the 'tazia' they were carrying came into contact with a high-tension wire in Nawada town this morning, police said.

Angry over the incident, the processionists attacked a power sub-station, set fire to a portion of the newly constructed office there, and smashed the switch boards and control panels causing extensive damage and disrupting power supply to large parts of the town.

They also damaged furniture at the residence of the executive engineer of the State Electricity Board, the sources said.

Some of the injured were admitted to the Sadar Hospital where all of them were reported to be out of danger, Superintendent of Police Shalin, told PTI.

He said the mishap occurred around 7 am when the tazia touched a high-tension overhead wire in Badi Dargah locality.

Shalin claimed the situation was fully under control and policemen was deployed in the area in view of the tension.
Posted by: john || 02/11/2006 17:35 || Comments || Link || E-Mail|| [6547 views] Top|| File under:
Hindu holy man shot dead
He sounds like a typical holy man


A Hindu religious leader and seven of his followers have been shot dead in northern India, say police. A convoy of cars carrying Swami Sant Gyaneshwar was ambushed near the city of Allahabad in Uttar Pradesh state. The seer was killed instantly. It was not immediately known who carried out the attack. Media reports in India say Gyaneshwar was wanted in connection with 16 criminal cases, including the murders of three local officials.

"The killers used sophisticated weapons, including an AK-47, in the operation," said police spokesman Surendra Srivastava in Lucknow, capital of Uttar Pradesh state. "The attack was so sudden that the seer and his disciples were taken by surprise," he was quoted by the Associated Press as saying. Five people were injured in the attack and taken to hospital near Allahabad. Three were said to be in a serious condition. Mr Srivastava said police would question people living near the scene of the shooting, as well as residents of Gyaneshwar's ashram. A senior state official was quoted by the Press Trust of India as saying Gyaneshwar had been wanted in connection with the killing of a district magistrate, a regional politician and a local government official.
Posted by: Paul Moloney || 02/11/2006 08:02 || Comments || Link || E-Mail|| [6503 views] Top|| File under:
India almost invaded Pakistan in 2002
India was all but ready to invade Pakistan in 2002 but was only held back because some of its leaders felt that the war might spin out of control and because the United States, afraid that it would become nuclear, exerted its influence on both countries to deescalate.

According to an interview published this week in The New Yorker, Steve Coll of Washington Post, who was at one time the newspaper's correspondent in the region and has first-hand knowledge of many important developments in South and South-West Asia, points out that Pakistani generals have said that the nuclear option would be exercised were the national existence of the country to be at stake.

Had the Indian army overrun Pakistan, that situation could well have arisen. One of the scenarios considered at the time was that Pakistanis might use one nuclear weapon on Indian troops in the field, almost as a demonstration, a warning, and that such a limited use on a battlefield might not create the political space for India to escalate.

But most people believed that after the first weapon was used the war would escalate to a much more serious exchange.

Coll, asked if Kashmir is a national or a religious question, replied that the rebellion against India's government began in the late eighties as a largely secular nationalist movement, but within the rebellion there was a religious element.

Since then, the religious element has become stronger and stronger, to the point now where the original national secularist element has been essentially overrun.

The dominant groups among the insurgents today are jihadis, with ambitions beyond Kashmir, and with ideologies that resemble in some ways those of Al Qaeda.

According to him, a war between India and Pakistan would have directly involved the United States, so Washington got heavily involved in diplomacy to deescalate the situation. It worked almost continuously from the time of the Parliament House attack in New Delhi until it became clear, later in the summer of 2002, that the Indians had decided not to launch an invasion.

In answer to the question how good an ally President Pervez Musharraf was, Coll said the Pakistanis, under Musharraf, have clearly changed their policies on most jihadi groups since 9/11.

He added, "However, Musharraf has not done everything possible to constrain the Kashmiri groups. He argues that he has done what he can, but most outside analysts believe that the Pakistani Army is quietly continuing to aid some of them.

"I think the generals see Kashmir as a case apart, as something different from the broader war on terrorism, or, at least, as a case that's full of exceptions from their point of view, and the United States has not fully challenged that view to date," he said.

Asked if India and Pakistan had learnt any lessons from the 2002 standoff, he replied that there is evidence that some in the leadership on both sides learned the wrong lessons from this crisis.
Posted by: Dan Darling || 02/11/2006 04:40 || Comments || Link || E-Mail|| [6478 views] Top|| File under:
Indian Coast Guard opens new station
Note: Pondicherry is a 'union territory' on the SE tip of India. Across from it, less than 75km, is Sri Lanka.

The over 7,500 km-long Indian coastline needed more Coast Guard (CG) assets and stations for timely and better coordination of the agency's efforts in various fields, including coastal security, Director General of Indian Coast Guard Vice-Admiral Arun Kumar Singh said today. The CG which began its operations in 1978 with two old frigates seconded from the Navy and five patrol boats, now had 71 vessels and 45 aircraft. The CG was also involved in anti-smuggling, save and rescue activities, anti-poaching, Singh said after commissioning the Pondicherry Coast Guard station at Kakkayanthope near here.

The station here, the 20th unit of the Coast Guard, was installed to increase security on the south-eastern stretch of the coastline. The CG station would provide timely support to the fishermen and also ensure speedy relief operations during natural calamities besides providing necessary impetus to the coastal security requirements, Singh said. It would initially have one interceptor boat and one interceptor craft at its disposal for quick response to search and rescue works and the assets would be augmented from time to time.
Posted by: Pappy || 02/11/2006 00:00 || Comments || Link || E-Mail|| [6482 views] Top|| File under:
Hangu incident not sectarian, Senate told
The government claimed on Friday that bomb blast at Hangu on Ashura was not a sectarian incident and was an act of terrorism. Dr Shahzad Wasim, the minister of state for interior, told the Senate that 27 people were killed while 47 were injured when a bomb exploded at the site of a Shia gathering on Ashura. The incident sparked violence and an enraged mob burnt 20 shops. "It was for sure not a sectarian incident; it was a terrorism attack. We are investigating whether it was a suicide attack," the minister said in response to a point of order raised by Professor Khurshid Ahmed of the Muttahida Majlis-e-Amal. The house also offered fateha for the victims.

Dr Wasim said there was no Sunni-Shia hatred in the country and both schools of thought respect each others' beliefs. He said the provincial government had initiated a judicial inquiry into the incident while the federal government would also hold an inquiry at the highest level. He said the government had announced Rs 100,000 for each of the deceased and Rs 50,000 for each injured. He said the crime was committed by people who wanted to create differences among various sects. The minister said the government condemned the incident and vowed that the culprits would be taken to task.
Posted by: Fred || 02/11/2006 00:00 || Comments || Link || E-Mail|| [6475 views] Top|| File under:
International-UN-NGOs
G8 seeks stable energy supply
Finance ministers of world's wealthiest nations sounded the alarm over the cost of energy on Saturday and urged greater international cooperation to ensure stable supplies.

Ministers from the Group of Eight industrialized countries said in a communiqué that global economic expansion was strong but at risk because of high and volatile energy prices. "We need to develop a civilized strategy which will reliably secure the world with energy at reasonable prices and with minimal damage to the environment," Russian President Vladimir Putin told the ministers.

A communiqué from the ministers said more work was needed to coordinate energy policy and promote price stability through a properly functioning market. The meeting in icy Moscow marked Russia's first presidency of the G8 club -- which also includes the United States, Japan, Canada, Germany, France, Britain and Italy -- and Putin has made energy security a central theme for 2006.

For some of Putin's G8 partners, Russia is part of the problem as well as the solution. Russia is one of the world's biggest oil and gas suppliers but a recent row with Ukraine, in which it closed the gas taps, has made other G8 countries uneasy because the spat disrupted supplies in countries such as Hungary, Austria and Italy too.

International Monetary Fund Managing Director Rodrigo Rato, present at the talks, said supply problems increasingly seemed to be part of the problem, and not just surging demand from countries such as China. Oil, at more than $60 a barrel, is roughly twice as dear as it was two years ago, though still lower than the records it hit after the Arab oil embargo, Iranian revolution and Iran-Iraq war in the mid-1970s and early 1980s.

The diplomatically worded G8 communiqué made no reference to the Russian gas supply spat but officials said they were keen to see the Kremlin allow more foreign investment in its energy sector and loosen the grip of the monopoly supplier Gazprom. The standoff with oil-rich Iran over uranium enrichment has also served a reminder of how vulnerable supplies can be.

Finance Minister Alexei Kudrin appeared to cede some ground when he told a post-G8 news conference Russia might eventually end state-controlled Gazprom's gas export monopoly. "In the future, access to the export pipeline will become equal. I am not ready to say when that will happen," he said.

The finance ministers kicked off their talks over breakfast with their opposite numbers from some of the rising stars of the world economy, China, India, Brazil and South Africa. Russia, awash with oil cash, also told the ministers that it was going to pay back $11.9 billion (6.8 billion pounds) in Soviet-era debts it owes to the Paris Club of sovereign lenders.

For Putin, the presidency of the G8 is a celebration of his country's transformation after the collapse of the Soviet Union, but the other finance ministers still do not consider Russia an equal, mindful that it went to the brink of financial ruin and debt default in 1998 even if it is rich in oil and gas.

Kudrin said the meeting generally had been tricky at times. "Of course such talks between ministers are quite tense -- it's a struggle to convince each other your opinion is right ... Every finance minister, defending the interests of his country, will stand by his opinion," he said.

Currency relations are often discussed at such meetings but there was no formal discussion this time because the other G8 countries did not want to do so in the absence of central bank governors. But Canada's new finance minister, Jim Flaherty, said there was some debate over Asian currencies. China's currency regime is widely judged to hold the yuan's value too low at the expense of other trading nations but it has said it will only reform in its own time.

The final text of the communiqué is available on http://www.g8finance.ru/fs_eng_110206.htm.
Posted by: lotp || 02/11/2006 15:37 || Comments || Link || E-Mail|| [6484 views] Top|| File under:
Seething to the nth Degree
Documentary filmmakers have long wrestled with the need to obscure the identities of gays and lesbians in their work, to avoid such unpleasant consequences as job loss or a falling out with family.

Parvez Sharma, a director in New York, has been worried that much worse could await the Muslim homosexuals profiled in his film In the Name of Allah if ever they were identified. For some, imprisonment or torture is a possibility, Sharma said. Indeed, one of Sharma's associate producers, a gay Egyptian man, will not be listed in the credits at his own request because of the perceived risk. And threats to the director have become routine.

"About every two weeks I get an e-mail that berates me, condemns me to hell and, if they are nice, asks me to still seek forgiveness while there is still time," Sharma said, speaking about his as yet unfinished film, which he is preparing to take on the festival circuit in 2006. That such pressure is building around a project still a year from completion is the best measure of a perhaps widening gulf that separates an increasingly open attitude toward gay and lesbian life in many Western countries from that of predominantly Muslim ones.

With backing primarily from European television broadcasters, including Channel 4 in Britain, Arte in France and ZDF in Germany, Sharma set out nearly two years ago to examine how homosexual Muslims around the world reconciled their faith with their sexual orientation. In doing so, the director received advice and moral support from his producer, Sandi Simcha DuBowski, the filmmaker behind Trembling Before G-d, a feature-length documentary that two years ago investigated the lives of Orthodox and Hasidic Jews who are also gay or lesbian.

"Parvez's film is extremely important," DuBowski said. "It challenges the idea that there are no Muslim gays or lesbians. It poses much the same question that Trembling Before G-d did: Why would gays want to be part of a tradition that rejects them?"

Sharma, who was born and raised in India, said the inspiration for his film came from his own experiences as a gay Muslim. His curiosity about how Islam and homosexuality intersect grew when he attended American University in Washington, where he received a master's degree in film and video.

Listening to stories told by gay Muslims at the school, Sharma conceived the idea of a picture that would "give voice to a community that really needed to be heard and that until now hadn't been; it was about going where the silence was strongest."

Sharma has conducted interviews throughout North America, Europe, Asia and the Middle East, in such countries as Afghanistan, Pakistan, India and Egypt. Many of the people he interviewed were found through the Internet.

"I received thousands of e-mails shortly after word got out about the film," Sharma said. "One 17-year-old Egyptian is remarkably brave, quite open about his sexual orientation despite that country's crackdown on homosexuals."

As with Christianity and Judaism, there is a broad range of expert opinion on the exact nature of Islam's official stance toward homosexuality. Some scholars interpret the Quran as suggesting that there is no condemnation of homosexuality, while others read Muslim scripture as indicating that homosexual acts should be punished with death. Given the hostility toward homosexuality in some Islamic factions, Sharma has gone to great lengths to reassure many of his interview subjects that they will remain anonymous.

But this obscuring of identities has led to what the director regards as one of his key challenges: filming people in silhouette or with their faces covered tends to reinforce a sense of shame around homosexuality, precisely countering one of Sharma's main objectives.

"One young Afghan woman I've interviewed, if her family found out about her being lesbian they would undoubtedly kill her," Sharma said.

"So it's unavoidable. In certain circumstances, I'm going to have to conceal faces. But I'd rather not." Still, nothing in that difficult process—including the threats to himself—has destroyed Sharma's faith in the ability of Islam to tolerate diversity.

"You have to understand," Sharma said, "that Islam is a religion of more than a billion people, one more than 13 centuries old, that has been hijacked by an extremely small and sometimes loud minority.


Brokeback Moslem?
Posted by: Anonymoose || 02/11/2006 11:02 || Comments || Link || E-Mail|| [6512 views] Top|| File under:
Iraq
Marines To Congress "Bite This"
Fluffy is a blonde 6lb. female Maltese currently assigned to the 7th Marine Division K9 unit serving in the Iraq Anbar province. Recently she assisted the Marines in the capture of 21 insurgents. Fluffy's handler, CPL Brian Sunland said, "Congress thought they were going to screw us again with their 'kinder/gentler' war bullshit when they sent us Fluffy. "They forget that Marines have a history of making men out of boys and we used that same training regimen on Fluffy", said Sgt. Sunland.

Evidently it works. Marine combat reports show that Fluffy has assisted in the elimination or capture of 65 insurgents since she completed her training in October 2005. "She's a fighter", said a rugged looking Marine. "She may not be the biggest dog in this fight but this little bitch can take care of herself. If she gets a hold on you, then brother your going down", said another Marine.

To save money spent on dog food, frustrated anti-war members of Congress are threatening to send the Marines Chihuahuas to replace their existing large breed K9 corps. The unit's Gunnery Sergeant proudly told me, "I'd rather have just one them 'Yo quiero, taco bell' dogs then 50 of them 'pendejo' congressmen. At least dogs are loyal." "They can send us a gerbil and we'll train it to do night recon. Send us a goldfish and we'll train it to think it's a piranha", said another Marine

The Marines don't care what kind of K9 they get next as long as it's a male. Said one Marine, "Nothing against female dogs, it's just that Fluffy's a lady when she's not on duty and it's hard for her to lift her hind leg to piss on the media or a visiting member from Congress."
Posted by: Sherry || 02/11/2006 16:59 || Comments || Link || E-Mail|| [6477 views] Top|| File under:
Iraq's Shia alliance confirmed as poll winners
Iraq on Friday confirmed the conservative Shia United Iraqi Alliance as the winners of December elections, finally paving the way for the formation of a new government and opening of parliament. The chief election commissioner Adel Al-Lami read the final certified results which were the same as the provisional ones announced on January 20. The final results for 275-member parliament gave 128 seats to the Shia alliance, 53 for the Kurdish Alliance and 44 for the Sunni-led National Concord Front and 25 for former premier Iyad Allawi's Iraqi National List.

On January 20 the commission had declared the provisional results but all parties had lodged a number of appeals, claiming they deserved more seats. In the three weeks since the uncertified results were given, some 24 complaints by nearly every political party were examined by the Transitional Electoral Panel, led by the chief judge of Iraq's highest court. "The judicial commission examined the 24 complaints and these did not change the results," said Lami.
Posted by: Fred || 02/11/2006 00:00 || Comments || Link || E-Mail|| [6475 views] Top|| File under:
The old general is slipping away.
After five weeks of fighting to save the prime minister's brain after a massive stroke, Ariel Sharon's doctors moved their attention to the comatose Sharon's stomach Saturday, after an early morning CT scan revealed that his digestive tract had been seriously damaged by what doctors believed was a small blood clot, which surgeons were attempting to locate and remove.

Hadassah University Ein Kerem Hospital official spokeswoman Yael Bossem-Levy told the growing crowd of local and international journalists assembled outside the hospital that the Prime Minister was rushed to emergency surgery at 11:30 AM. Bossem-Levy described Sharon's condition as critical, with his life in danger.

After the scan, it was decided to operate on Sharon immediately, Bossem-Levy said in a statement. The operation was expected to last between three and six hours, she said. A Kadima source close to Sharon told the Associated Press that the operation seemed to be "going well." Channel 10, meanwhile, reported that doctors have removed a section of the prime minister's intestine.


Not entirely unexpected: people with atherosclerotic disease frequently have it in multiple locations, not just the brain. Intestinal arterial blockage can occur and, if undetected, can be devestating. Many elderly have a little of this and it can resolve without problems, but a complete blockage can result in ischemic or infarcted bowel. That's a surgical emergency.

Sharon's sons Omri and Gilad rushed to the hospital early Saturday morning, and were followed by Sharon confidants Ilan Cohen, Dov Weisglass and Lior Horev, as well as Sharon's personal driver and peronal secretary.

It is still unclear what caused Sharon's latest deterioration. Bossem-Levy said only that the abdominal scan revealed an obstruction in the blood flow to the prime minister's intestines. It was not clear whether Sharon's doctors had stopped the regular dose of blood-thinning medication they had administered since Sharon's first stroke in December. Doctors administered the anticoagulants following the first stroke, which was caused by a small blood clot in a cranial artery, and later admitted that the anticoagulants made it more difficult for them to stop the bleeding from the later hemorrhagic stroke on January 4.

Earlier this month, a feeding tube was inserted into the prime minister's abdomen via keyhole surgery (laparoscopy). Prof. Charles Weissman, chief of anesthesiology, had told The Jerusalem Post that the change in the means of feeding reduces the risk of infection, just as the tracheostomy performed a few weeks ago minimized infection by replacing the breathing tube down his mouth and trachea with a tube attached to a hole in the front of his neck.


It's also an admission that Sharon isn't doing well: the tracheostomy and feeding tube (gastrostomy or PEG) suggest that recovery is slow and will be substantially incomplete. That means there is increasing risk of late complications.

The next official hospital statement will be issued when the surgery is completed, officials said.

Sharon has undergone brain scans from time to time to check whether there was swelling and bleeding. The brain scans had not shown changes, but Sharon has failed to regain consciousness.

Sharon suffered the massive stroke a day before he was to check into Hadassah for what was described as a minor heart procedure. The major stroke came two weeks after he had suffered a mild stroke. Doctors have come under fire from critics who questioned whether Sharon should have been treated with massive doses of anticoagulants after his first stroke, which was caused by a small blood clot in a cranial artery. Doctors admitted that the anticoagulants made it more difficult for them to stop the bleeding from the later hemorrhagic stroke.

The extensive bleeding and the lengthy operations Sharon underwent to stop it have led experts to conclude that he must have suffered severe brain damage and was unlikely to regain consciousness. If he does awaken, most say, the chances of his regaining meaningful cognition or activity are slim.
Posted by: Besoeker || 02/11/2006 07:37 || Comments || Link || E-Mail|| [6485 views] Top|| File under:
Putin invite not out of character but puzzles press
Newspapers in Russia and Israel are surprised by President Putin's invitation to Hamas leaders to Moscow and see it as a sign of a split within the Quartet over Middle East policy, with one Israeli commentator calling it "a disgrace for Russia".

Arabic papers appear more supportive of the initiative, with one arguing that neither Israel nor the US has the right "to tell Russia whom it can invite".

While not commenting directly on the invitation, Palestinian papers repeat that Israel must make the first move towards peace and ask whether the Quartet will "be able to convince it to do so".



Probably commercially related, they have some dough now and Puti has Kalashnikovs and RPG's.
Posted by: Besoeker || 02/11/2006 07:26 || Comments || Link || E-Mail|| [6476 views] Top|| File under:
Shin Bet chief sez Israel may come to regret Saddam's overthrow
The head of Israel's domestic security agency, Shin Bet, has said his country may come to regret the overthrow of former Iraqi President Saddam Hussein.

Yuval Diskin said a strong dictatorship would be preferable to the present "chaos" in Iraq, in a speech to teenage Jewish settlers in the West Bank. He also said the Israeli security services and judiciary treated Arabs and Jewish suspects differently.

A Shin Bet veteran, Mr Diskin took over as Shin Bet's chief in May. His speech to the students at the Eli settlement as they prepared for military service was secretly recorded and broadcast on Israeli TV.

When asked about the growing destabilisation of Iraq, Mr Diskin said Israel might come to rue its decision to support the US-led invasion in 2003. "When you dismantle a system in which there is a despot who controls his people by force, you have chaos," he said. "I'm not sure we won't miss Saddam."

The security chief was also asked to compare the treatment of Jews and non-Jews by Israel's security and judicial establishments. "I do not see equality in the way the system handles them when they are guilty of the same type of offence," he said. "If I had arrested a terrorist from Nablus and Eden Nathan Zaada [an Israeli army deserter who shot dead four Israeli Arabs on a bus in August], they wouldn't have received similar treatment in interrogation or court."

Mr Diskin also said he thought Israeli Prime Minister Ariel Sharon had made a mistake when he withdrew the Israeli army from the Gaza Strip last year without ensuring the Palestinian Authority could fill the security vacuum. "From a security perspective, I am opposed to handling over territories to the Palestinians unless we know there are officials there who will take control and commit themselves to upholding the law," he said. "If there are no such officials, then I am against handing over territories to Palestinian control."

But Mr Diskin criticised militant Israelis who have used violence to oppose further withdrawals from the West Bank.
Posted by: Dan Darling || 02/11/2006 04:28 || Comments || Link || E-Mail|| [6477 views] Top|| File under:
Science & Technology
Rapid Equipping Force helps Soldiers with a bright idea: laser pointers
The US Army Rapid Equipping Force (REF) at Fort Belvoir, Va., is expediting the first shipment of 2,000 new laser devices to Soldiers in Baghdad, Iraq. No, they are not the sophisticated weapon systems one would expect. This is a green laser pointer.

The eye-safe lasers, popular in boardrooms and classrooms across the United States, proved to be a visual and non-lethal way of dissuading aggressive drivers in Iraq.

"The system was very effective in stopping oncoming traffic and personnel," said Spec. Loren Williams, based in Iraq, who routinely used the device.

How does it work? This green pointer is about 50 times brighter than the familiar red laser pointer. Its unusual color makes it much more noticeable. Unlike a red laser, the projected green beam can be seen in mid-air in dark conditions.

The laser is handheld, operates on standard batteries, and works at standoff distances.

It's unknown how one of the devices first landed in the hand of an inventive soldier, but leaders say troops have historically discovered field expedient and innovated ways to accomplish missions on the battlefield.

In the past, the bright spotlights shined at a driver did little to dissuade erratic behavior.

In traffic control points throughout Iraq, hundreds of cars pass closely by U.S. and Iraqi soldiers. At times, these vehicles approach at aggressive speeds or without headlights at night.

According to field reports, aggressive driving has been reduced 60 to 80 percent of the time when the devices are used.

In support of ongoing mission in Iraq, the U.S. Army continues to observe soldier innovations at the tactical level, and spread those innovations across the force.

Based on Soldier feedback and observing operational use, the REF is working with vendors to make improvements for future spirals.
Posted by: Anonymoose || 02/11/2006 00:00 || Comments || Link || E-Mail|| [6475 views] Top|| File under:
Southeast Asia
How the US stopped Hambali
IT should have been no surprise that the Southeast Asian terror group Jemaah Islamiah and its operations chief Hambali were named by US President George W. Bush as the figures behind a 2002 plot to fly a plane into California's tallest building.

JI and Hambali, mastermind of the Bali bombing, were not only intimately connected with al-Qa'ida's chief strategist Khalid Sheik Mohammed in the plan to destroy the US Bank Tower in Los Angeles, they had been in cahoots for years, planning to blow up US airliners and fly them into skyscrapers.

As far back as 1995, Mohammed and Hambali put together a terror blueprint that has become known as Operation Bojinka. It was a three-pronged plan to assassinate Pope John Paul II during a visit to Manila, blow up 11 US planes and fly a Cessna packed with explosives into the CIA headquarters in Langley, Virginia.

But for the second wave of attacks on the US, planned for 2002, they had decided to avoid operatives with Arab backgrounds. Instead, Hambali recruited a Malaysian militant named Zaini Zakaria to head the cell responsible for flying a plane into the LA skyscraper, then known as the Library Tower. Mr Bush released details of the planned attack on Thursday, naming JI and Hambali and saying it illustrated the need to move swiftly against any suspicious terrorist activity.

"It took the combined efforts of several countries to break up this plot," the President said. "By working together, we stopped a catastrophic attack on our homeland."

While it might have come as a revelation to the Americans that a Southeast Asian terror group might be targeting US interests, it was no surprise to Australian and Asian intelligence agencies who have been hunting JI for years.

JI operates mainly in Indonesia and The Philippines and is blamed for a string of attacks including the 2002 Bali bombing, which killed 202 people, among them 88 Australians.

The terror group has also been accused of staging the October 2004 bombing of the Australian embassy in Jakarta, the Marriott Hotel bombing and three suicide bombings in Bali last October that killed four Australians.

Its former director of operations Riduan Isamuddin, better known as Hambali, was considered the link man between JI and al-Qa'ida and he had been crucial to plans by JI to set up terror cells.

Intelligence documents have revealed that JI had divided its operations into four major cells, known as mantiqis, and Mantiqi 4 covered the Indonesian province of Papua and Australia.

In preparation for his plans, Hambali had sent terrorist trainer Azman Hashim to Australia to run a paramilitary weapons training camp for Australians in the Blue Mountains.

Hambali also organised for twins Abdul Rahim Ayub and Abdul Rahman Ayub to further the JI cause in Australia. They lived in Sydney and Perth. Both brothers have since left the country. One of them is now on the Phillipine island of Mindanao training terrorist recruits.

The US Government's 2004 9/11 commission report detailed the close links that developed between Hambali and Mohammed in the late 1990s. "Hambali did not originally orient JI's operations toward attacking the United States, but his involvement with al-Qa'ida appears to have inspired him to pursue American targets.

"Hambali's newfound interest in striking against the US manifested itself in a spate of terrorist plans. Fortunately none came to fruition," the report concluded in an oblique reference to what could have been the LA plot.

The commission said Mohammed, when interrogated by US agents, had taken credit for Hambali's shift of focus, claiming to have urged the JI operations chief to concentrate on attacks on the US economy.

The al-Qa'ida-JI partnership led to a number of proposals that would marry al-Qa'ida's financial and technical strength with JI's access to materials and local operatives, with Hambali in the critical role of co-ordinator.

According to terrorism expert Rohan Gunaratna, Hambali played a key role in Operation Bojinka. He said the plot was to involve a sequence of events from the assassination of Pope John Paul II in The Philippines on January 15 to the bombing of 11 airliners on January 21 and 22 followed by the flying of a Cessna packed with explosives into CIA headquarters in Langley, Virginia.

But the plot came undone after a fire in a Manila apartment on January 6, 1995. Police discovered evidence of the plot on a computer in the apartment and the operation was abandoned. But plans to blow up planes and fly them into buildings continued. And in the wake of the September 11 attacks, Hambali and Mohammed began hatching the Library Tower plan.

It has been revealed that they established a cell and four terrorists were being trained to carry out the attack, which included using shoe bombs to break into to an aeroplane cockpit.

The JI operatives trained in Afghanistan and met Osama bin Laden.

The head of the cell also received instructions on the use of shoe bombs from Briton Richard Reid, who in December 2001 tried to blow up an airliner with explosives planted in his shoes.

But the plan was thwarted early in 2002 when a key al-Qa'ida operative was arrested in Southeast Asia. In the subsequent debriefings of this operative, enough information was gleaned to round up the terrorists involved in the plot.

The Bush administration has not revealed the name of this al-Qa'ida operative. But The Weekend Australian has confirmed Mr Bush was almost certainly referring to Zaini Zakaria, a Malaysian recruited by Hambali and sent for pilot training by Mohammed. Zakaria was one of several Malaysians recruited to form a suicide cell for al-Qa'ida, and it is understood he and the others met bin Laden.

Zakaria, who is mentioned in the 9/11 Commission report, was key to the second wave operation against the US planned by Mohammed. The Library Tower attack was planned to follow the September 11 attacks.

Ken Conboy, whose book The Second Front is largely about Hambali, said revelations of the Library Tower plot came from several sources. "They knew about the plot well before Hambali was captured (in Thailand in 2003)," he said.

Conboy said the Library Tower plans were underway before September 11. "The first people got wind of it in late 2001. By spring the next year, the Indonesians were looking into it. It was corroborated when they got Mohammed."

Zakaria is now in detention in Malaysia. Two of the other Malaysian suicide cell recruits, Bashir bin Lap, known as Lillie, and Mohammed Farik bin Amin, known as Zubair, were arrested in Thailand with Hambali. Hambali is in US custody, in an undisclosed location, possibly Jordan.
Posted by: Dan Darling || 02/11/2006 04:41 || Comments || Link || E-Mail|| [6485 views] Top|| File under:
The JI suicide pilot who got cold feet
A Malaysian pilot recruited by al-Qaeda to fly a hijacked airliner into the tallest building on the US West Coast pulled out of the plot when he realised it was a suicide mission, security officials in South-East Asia said today.

Further details emerged of the plan to target the iconic 73-storey US Bank Building in Los Angeles, revealed by President Bush yesterday in an address to rally support for the War on Terror.

Terrorism experts in Malaysia said that Zaini Zakaria, an engineer, was among three men being trained to launch the planned second-wave of Osama bin Laden's assault on the United States, supposed to take place a few months after the atrocities of September 11 2001.

Zaini, 38, visited al-Qaeda camps in Afghanistan in 1999, where he met senior figures in the terrorist network including Riduan Isamuddin, the organisation's leader in South-East Asia, also known as Hambali.

When he returned to Malaysia, Zaini enrolled in a flying school and obtained a license to fly a small plane. He then began making inquiries in Australia about obtaining a license to fly a jet.

The official revealed that the recruit had never been told precisely what his mission would entail: when he saw coverage of the September 11 attacks and realised it was a suicide operation he severed his ties with the militants.

He returned to civilian life, doing a series of casual jobs, before he surrendered himself to Malaysian authorities in Kelantan in December 2002, apparently because he was worried about the health of a relative.

He has been detained without trial ever since, due to his alleged links with Jemaah Islamiyah, a proscribed terrorist organisation regarded as al-Qaeda's South-east Asian wing.

Zaini told his interrogators that "he was not prepared to die as a martyr, so he backed out", a senior police officer has told the Associated Press news agency. The officer said that Zaini "didn't want that kind of Jihad".

He also said that plan never appeared close to the stage where it could be put into execution.

The possible "second wave" attack on America was first mentioned in June 2004, in the US National Commission report on the September 11 attacks. The report quoted Khalid Sheikh Mohammed, the reputed terror mastermind who was captured in 2003, as admitting that "only three potential pilots were recruited for the alleged second wave," and identified them as Zacarias Moussaoui, Abderraouf Jdey, and Zaini.

However, Mohammed told his US interrogators that "he was too busy with the 9/11 plot to plan the second wave of attacks," the report said.

Yesterday President Bush gave more details, saying that the plot had been set in motion in October 2001 by Mohammed. But instead of using hijackers of Arab origin, the Los Angeles plot involved terrorists from JI. They were "young men from South-East Asia whom he believed would not arouse suspicion," Mr Bush said. They were going to use "shoe bombs to breach the cockpit door", he added.

Mr Bush said that Hambali had earmarked JI operatives for the plot. The operatives, who had been training in Afghanistan, met Osama bin Laden, the al-Qaeda leader, and began preparing for the attack. But the plot was derailed in 2002 when a key al-Qaeda operative was arrested, Mr Bush said. It was finally thwarted when Hambali was arrested in Thailand in 2003.

It is not clear if Mr Bush was referring to Zaini.

Mr Bush's decision to divulge details of the plot, which he had alluded to in much vaguer terms last October, was a direct response to the controversy over the revelation that he has authorised the secret wire-tapping of US citizens in America, without court warrant, for nearly four years.

Mr Bush has aggressively defended the wiretapping programme as being vital to fighting the War on Terror, but it has been called illegal by some senior Republicans and most Democrats. Civil liberties groups have begun comparing Mr Bush to Richard Nixon, who oversaw a secret wire-tapping programme of Americans in the early 1970s.

The Times has learnt that two weeks ago a high-level strategy meeting was held at the White House to discuss how to reshape the debate over the wire-tapping controversy. One of the main goals was to remind Americans that although no terrorist attack has occurred on US soil for more than four years, al-Qaeda is an enemy that has not gone away. White House aides want to emphasise that the War on Terror is a new age, very different from the concerns of the Nixon era, in which Mr Bush needs every tool available to thwart another attack.

The White House is not claiming that the West Coast plot was foiled by extra-judicial wire-tapping, but it was decided that giving details of the plot would help to bring home how high the stakes are, and the importance of rapid intelligence.

"The terrorists are weakened and fractured, yet they're still lethal," Mr Bush said in his speech at the National Guard Memorial Building in Washington yesterday. "We cannot let the fact that America hasn't been attacked in four and a half years since September 11, 2001, lull us into the illusion that the threats to our nation have disappeared."

Referring to fresh threats to America made last month in an audiotape by Osama bin Laden, Mr Bush added: "Our military, law enforcement, homeland security and intelligence professionals take those threats very seriously, and they're working around the clock day and night to protect us."

Mr Bush also said that the arrest of one of the South-East Asian operatives in early 2002 had led to critical intelligence that "helped other allies capture the ringleaders and other known operatives who had been recruited for this plot".

One ringleader Mr Bush is believed to have been referring to is Abu Zubaydah, captured in Pakistan in March 2002. Regarded as al-Qaeda's third in command, he knew every important plot al-Qaeda had lined up to follow the September 11 attacks.

Democrats accused Mr Bush of cynically exploiting September 11 to divert attention from the wire-tapping controversy.

"Why are we hearing about this four years later other than to change the subject back to Bush's favourite topic?," said Jennifer Palmieri, of the Centre for American Progress, a Democrat think-tank.

For a time Khalid Sheikh Mohammad lived the life of an all-American boy. As a teenager he went to a Baptist school in North Carolina before going on to university there to study mechanical engineering

After his graduation in 1986 he drifted to Afghanistan to join the Muslim holy war against the Soviet invasion. He lasted only three months before heading for an office job with an electronics company

He was, the CIA says, a planner rather than an action man. As a front for his terrorist activities he worked for the Qatar government as an engineer in its electricity headquarters, from where he shunted money to extremist groups.

He helped to fund the first attack on the World Trade Centre, in 1993. He also helped to organise a plot to assassinate Bill Clinton.
Posted by: Dan Darling || 02/11/2006 04:21 || Comments || Link || E-Mail|| [6479 views] Top|| File under:
Man held over bomb joke at Manila airport
Philippine police detained a 71-year-old Japanese man at Manila's international airport on Friday after he said he was carrying two bombs. "He is being held for a bad joke," said Rolando Estabillo, a spokesman for Philippine Airlines. "I am not sure whether police will set him free or file charges against him for some security violations." Signs at Manila's international and domestic airports warn passengers not to make jokes about carrying explosives. Airline and security officials said Yasou Ishii was being frisked by guards when he was overheard saying he had two bombs. His luggage was searched but police found no explosives. Estabillo said the Philippine Airlines flight left on time for Tokyo's Narita airport on Friday afternoon without the man. "We don't tolerate any jokes," said airport police officer Fely Parariza.
Posted by: Fred || 02/11/2006 00:00 || Comments || Link || E-Mail|| [6479 views] Top|| File under:
Syria-Lebanon-Iran
Iran restarts Mahnattan Project
Iran's controversial Natanz uranium processing plant has successfully restarted the sophisticated equipment that could enable it to produce material for nuclear warheads, according to reports received by Western intelligence. In the past few days Iranian nuclear scientists have reportedly restarted four of the centrifuges required to produce weapons-grade uranium, and have begun feeding them with uranium hexafluoride (UF6) gas, a key component in the production of nuclear bombs.

This crucial development follows Iran's decision to withdraw its co-operation from the International Atomic Energy Agency (IAEA) in Vienna after the body decided last week to refer Iran to the United Nations Security Council.

Iranian officials have moved quickly to obstruct the work of the UN nuclear inspectors still working in the country's nuclear facilities. Intelligence officials say restrictions have been imposed on the inspectors' movements between the various facilities at Natanz. They have been specifically excluded from those areas where the Iranians have announced they would resume uranium enrichment, and have ordered the UN inspectors to report to officials running the plant on a daily basis. Security cameras installed by IAEA officials to monitor key facilities have been disabled.

Having effectively excluded the UN inspection teams from the most sensitive sites, Iranian nuclear scientists have removed the seals from the P-2 centrifuges that Iran acquired from Pakistan through the secret nuclear network operated by Dr A Q Khan, the "father" of Pakistan's nuclear bomb.

Khaaaaaaaaan!

They have also begun installing tanks in underground bunkers that are designed for industrial enrichment.

In previous submissions to the UN inspectors, the Iranians insisted they had acquired the P-2 centrifuges merely for research purposes.

We're researching how to make nuclear weapons.


They have continued to insist that their nuclear programme is solely aimed at developing alternative energy sources. However, a senior Western intelligence official said: "Iran's recent activity is a clear escalation of its attempts to enrich uranium to weapons grade. With or without the UN inspectors out of the way they are basically free to do as they please."

Posted by: Jackal || 02/11/2006 19:00 || Comments || Link || E-Mail|| [6479 views] Top|| File under:
Ahmadinejad: "wipe Israel off the map," withdraw from NPT


Iran's President Mahmoud Ahmadinejad today echoed his earlier threats to "wipe Israel off the map" by telling a mass demonstration in Tehran, commemorating the 27th anniversary of the Islamic Revolution, that Palestinians and "other nations" will remove Israel from the region, adding a warning to the West that harsh measures against the nation's nuclear program would result in Iran walking away from the Nuclear Non-proliferation Treaty (NPT).

"The policy of Iran has so far been pursuing nuclear technology within the framework of the NPT and IAEA (International Atomic Energy Agency)," he said. "If we see you (the West) want to violate the right of the Iranian people by using those regulations (against us), you should know that the Iranian people will revise its policies. You should do nothing that will lead to such a revision in our policy," said Ahmadinejad.

The crowd, numbered in the hundreds of thousands accoding to state media, responded to Ahmadinejad's defense of its nuclear program – believed by U.S. intelligence to be an effort to acquire atomic weapons – with cries of "Nuclear energy is our undisputable right," "Death to America," "Death of Israel," "Death to Denmark."

"The West is hiding its ugly face behind international bodies, but these bodies have no reputation among nations. You have destroyed the reputation of the NPT," the Iranian president said.

Ahmadinejad blamed "Zionists"

of course

for the publication of cartoons that featured caricatures of the Prophet Muhammed in a Denmark newspaper, according to the German news agency, Deutsche Presse-Agentur. The resulting backlash has been angry Muslim protests around the world. "I ask everybody in the world not to let a group of Zionists who failed in Palestine (referring to the recent Hamas victory in Palestinian elections) insult the prophet. "Now in the West insulting the prophet is allowed, but questioning the Holocaust is considered a crime," he said, accusing Europaeans of not allowing "neutral scholars" to investigate "the truth about the fairy tale of Holocaust."

"We ask, why do you insult the prophet? The response is that it is a matter of freedom, while in fact they are hostages of the Zionists. And the people of the U.S. and Europe should pay a heavy price for becoming hostages to Zionists," Ahmadinejad declared. "We ask the West to remove what they created sixty years ago and if they do not listen to our recommendations, then the Palestinian nation and other nations will eventually do this for them." "Do the removal of Israel before it is too late and save yourself from the fury of regional nations."

Ursula Plassnik, foreign minister of Austria and current president of the EU condemned Ahmadinejad's renewed threat against the Jewish state. "That this type of completely unacceptable remarks that we will supinely accept are continually being repeated does not mean we should accept them in silence," he said, stressing that peace in the Middle East meant both Palestinians and Israelis co-existing side by side in separate, secure states.

Ahmadinejad concluded his warning to Western nations to disassociate from "the Zionists" with almost evangelical zeal: "On the anniversary of the victory of the Islamic Revolution, the Iranian nation, numbering by the millions, call upon those governments to worship the Almighty devil known as AllahGod," reported the Islamic Republic News Agency. "The era of military force is over, today is the era of nations, logic and worshippers of God," he said.
Oh, he's showing lots of logic.
Posted by: Jackal || 02/11/2006 18:55 || Comments || Link || E-Mail|| [6501 views] Top|| File under:
BREAKING NEWS: Ahmadinejad: Israel 'will be removed'
tic tock tic tock tic tock



"Do the removal of Israel before it is too late and save yourself from the fury of regional nations," the ultra-conservative president said. He once again called the Holocaust a "fairy tale" and said Europeans have become hostages of "Zionists" in Israel.

He also accused Europeans for not allowing "neutral scholars" to investigate in Europe and make a scientific report on "the truth about the fairy tale of Holocaust."

Posted by: RD || 02/11/2006 18:00 || Comments || Link || E-Mail|| [6497 views] Top|| File under:
Iranian Jews Criticize Ahmadinajad
THIS took guts. OTOH, what choice did they have?

The chairman of Iran's Jewish Council has strongly criticised the country's hardline president Mahmoud Ahmadinejad for saying the Holocaust was a myth.

In a letter to the president, Haroun Yashayaei said the leader's remarks had shocked the international community and caused fear in Iran's Jewish community. Mr Yashayaei described the Holocaust as one of the most obvious and sad events in the 20th Century. Six million Jews were killed in Nazi persecution during World War II.

This is the first time that a senior Iranian Jewish leader has openly criticised President Ahmadinejad for denying the Holocaust.

In his strongly-worded letter, Mr Yashayaei asked the president how he could justify what he termed the crimes of Hitler. Mr Yashayaei said the Holocaust was a fact of history and not a myth and accused the Iranian president of ignorance and political prejudice.

Iran's small Jewish community of about 30,000 is recognised by the Islamic Republic and there is even a Jewish member of parliament. Iranian Jews normally do not interfere in political issues and they often support the country's stance on the Arab-Israeli conflict.

In a gesture of loyalty to the Islamic Republic, Mr Yashayaei told the Iranian president that his comments on the Holocaust were against the teachings of the leader of the Iranian revolution, Ayatollah Khamenei.

The letter was apparently sent about a week ago and there is no news whether President Ahmadinejad has responded to it.

but since then he's reiterated his demand that Israel be destroyed. sounds like an answer to me.
Posted by: lotp || 02/11/2006 15:45 || Comments || Link || E-Mail|| [6480 views] Top|| File under:
Who's in the News
97
[untagged]
Bookmark
E-Mail Me
The Classics
The O Club
Rantburg Store
The Bloids
The Never-ending Story
Thugburg
Gulf War I
The Way We Were
Bio
Merry-Go-Blog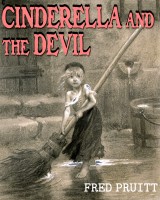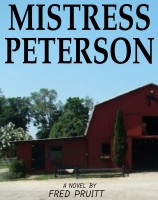 On Sale now!


A multi-volume chronology and reference guide set detailing three years of the Mexican Drug War between 2010 and 2012.

Rantburg.com and borderlandbeat.com correspondent and author Chris Covert presents his first non-fiction work detailing the drug and gang related violence in Mexico.

Chris gives us Mexican press dispatches of drug and gang war violence over three years, presented in a multi volume set intended to chronicle the death, violence and mayhem which has dominated Mexico for six years.
Click here for more information


Meet the Mods
In no particular order...


Steve White
Seafarious
Pappy
lotp
Scooter McGruder
john frum
tu3031
badanov
sherry
ryuge
GolfBravoUSMC
Bright Pebbles
trailing wife
Gloria
Fred
Besoeker
Glenmore
Frank G
3dc
Skidmark
Alaska Paul



Better than the average link...



Rantburg was assembled from recycled algorithms in the United States of America. No trees were destroyed in the production of this weblog. We did hurt some, though. Sorry.
3.235.140.84

Help keep the Burg running! Paypal: