Fifth Column
Thousands march to protest Iraq war
Thousands marched in Caracas on Tuesday chanting against US imperialism and the war in Iraq at start of the World Social Forum, where activists campaign for causes from fair trade to indigenous rights. US peace activist Cindy Sheehan, who held a vigil outside US President George W Bush's Texas ranch after her soldier son was killed in Iraq, led the flag-waving crowds shouting "No to the war" in Spanish to end of the rally. "We need to stop the war in Iraq, we need to bring our troops home immediately," Sheehan said from a stage. "We need to see George Bush and the rest of them tried for crimes against humanity. We need justice for our children."

Many at the rally hailed Venezuelan President Hugo Chavez, a self-styled socialist revolutionary and critic of Washington, who has become a regional standard-bearer for left-wing and anti-US movements since allying himself with Cuba. Colombian drummers, whistles and stilt-walkers brought a festive atmosphere to an event that has become a central forum for international debate on subjects as diverse as gay rights, anti-globalisation and global arms control.

"This is against conflict, against wars all over the world," said Marie Eve Rheault, from Quebec, Canada, who was helping hoist a peace dove fashioned from white sheets.

"This is a process that can bring change for everyone," said Colombian Lucy Martinez, who belongs to a solidarity group with Cuba. "It's great that it is here in Venezuela because Chavez, like Fidel Castro, is an example for everyone." Many traveled by road from neighboring Brazil and Colombia. At least four Brazilian students were killed and 11 injured when their bus crashed in Peru in route to Caracas.
Posted by: Fred || 01/26/2006 00:00 || Comments || Link || E-Mail|| [6465 views] Top|| File under:
India-Pakistan
Madrassa convention refuses to expel international students
A convention organised on Wednesday by the Ittehad Tanzeematul Madaris-e-Deeniya Pakistan (ITMDP), a confederacy of five education boards, said they would never succumb to government pressure to expel their foreign students and would continue to resist the authorities. The convention was also attended by the top leaders of the Muttahida Majlis-e-Amal (MMA), who hinted at a possible joint agitation with the ITMDP against the government. "We have been resisting the government's intentions to expel international students in our seminaries and will never succumb to the government's pressure in the future," Qari Hanif Jalandhari, a central ITMDP leader, said at a press conference at the Binori Town mosque after the convention.

He said the convention condemned the removal of the mode of Namaz from the Islamiyat textbooks. The authorities scrapped it on the pretext of sectarian strife in the Northern Areas, which was not the real reason, he maintained. "In fact, the government changed the Islamiyat curriculum at the behest of its Western masters," said Dr Sarfaraz Naeemi, secretary general of the ITMDP.
Posted by: Fred || 01/26/2006 00:00 || Comments || Link || E-Mail|| [6464 views] Top|| File under:
Dozens protest Bajaur strike in Peshawar
Dozens of Islamic students protested the Bajaur air strike in Peshawar on Wednesday. Repeating the now-familiar chant of "Death to America", the protesters demanded that Islamabad expel US Ambassador to Pakistan Ryan Crocker for the January 13 assault on Damadola village, which left 13 civilians and at least four Al Qaeda operatives dead, intelligence officials had said. About 50 supporters of the Muttahida Majlis-e-Amal (MMA) demonstrated in front of the Peshawar Press Club. "This (Bajaur strike) is international terrorism," said Mohammed Ghayas, a leader of Wednesday's demonstration. "It is a conspiracy against the Islamic world."


"We got millions o' enemies! Millions!"
Posted by: Fred || 01/26/2006 00:00 || Comments || Link || E-Mail|| [6462 views] Top|| File under:
International-UN-NGOs
Weekly Piracy Report 17-23 January 2006
Somalia - NE and Eastern Coast - Thirty eight incidents have been reported since March 15 2005.

January 22 2006 in position 02:48N-048:36E, off east coast Somalia. Pirates armed with guns hijacked a general cargo ship underway. They fired warning shots and threatened the 20 crew members. They are demanding a ransom for the release of the crew and ship.

January 21 2006 at 1810 UTC in position 15:50N - 041:45E, southern Red Sea. Persons in several speedboats attempted to board a hopper dredger underway. D/O raised alarm, crew mustered and directed searchlights and speedboats moved away.

January 20 2006 at 0700 LT in position 05:25.1N - 052:34.6E, 213nm east of Somali coast. Two speedboats, operating from a mother ship chased a bulk carrier underway. One boat had three men with machine guns and the other had two men. They opened fire aiming for the bridge. Boats came close to ship and persons inside attempted to board. Ship increased speed and took evasive manoeuvres. Later boats stopped chase and returned to mother ship.

January 20 2006 at 0310 LT in position 06:09N - 003:15E, Lagos anchorage, Nigeria. Five robbers in a wooden boat attempted to board a bulk carrier using hook attacked to a long pole. Alert crew thwarted the attempt and robbers fled. Lagos port security informed.

January 17 2006 at 0245 LT at Tg. Bara anchorage, Indonesia. Three robbers boarded a bulk carrier they threatened a watchman with a knife and took him as a hostage. When watchman did not respond to calls on walkie-talkie, duty officer raised alarm and crew mustered. Robbers jumped overboard and escaped with ship's stores. Port authorities informed.

January 16 2005 at 0630 UTC, Kingston harbour, Jamaica. Five robbers armed with assault rifles in a 25 ft canoe with an outboard motor boarded a yacht at anchor. They took substantial equipment at gunpoint and escaped. Jamaican authorities informed. No injuries to crew.



And from the Better Late Than Never Department:



January 14 2006 at Racha Yas Island, off Phuket, Thailand. Robbers hijacked a yacht at anchor. Subsequently it was located on 19.01.2006.
Posted by: Pappy || 01/26/2006 00:00 || Comments || Link || E-Mail|| [6463 views] Top|| File under:
Iraq
Saddam to sue Bush and Blair for damges TO IRAQ
Dontcha love lawyers? I'm all for reducing the herd - except MY lawyer , of course....


Defence lawyers for Saddam Hussein Wednesday distributed copies of a lawsuit against President Bush and Prime Minister Tony Blair for destroying Iraq. The suit accuses Bush and Blair of committing war crimes by using weapons of mass destruction and internationally-banned weapons including enriched uranium and phosphoric and cluster bombs against unarmed Iraqi civilians, notably in Baghdad, Fallujah, Ramadi, al-Kaem and Anbar.


"you bastards! you shot me!"


The Amman-based legal team had said Sunday that the ousted president intended to start legal action against the two leaders of the Iraq war in the International Criminal Court in the Hague, but the text of the suit was made available Wednesday. The suit also accuses the U.S. president and British prime minister of torturing Iraqi prisoners, destroying Iraq's cultural heritage with the aim of eliminating an ancient civilization, and inciting internal strife. Bush and Blair were also accused of polluting Iraq's air, waters and environment. The lawsuit demanded that Bush and Blair appear before court to answer the charges filed against them and requested the harshest punishment in line with Dutch legislation and the rules of international and humanitarian laws.


ummmmmm how about Fuck off?


It also requested compensation for all material and moral damage inflicted on the Iraqi people.


By Uday and Qusay? Nope..by Boooosh. Nice thing is their client will be decomposing by the tim ethis actually is heard..still, it'll help on that "snuff" list for these mooks to sign up early and often. Start with "C" as in Ramsey Clark
Posted by: Frank G || 01/26/2006 00:00 || Comments || Link || E-Mail|| [6466 views] Top|| File under:
Israel-Palestine-Jordan
Jimmeh: increase funding for Paleos
Hat tip: LGF. Some trimming because the man just won't shut up
A day after Hamas swept to an upset victory in the Palestinian parliamentary elections, former US President Jimmy Carter on Thursday said that Wednesday's voting had been orderly and fair. "The elections were completely honest, completely fair, completely safe and without violence," the miserable failure former president said.

Carter, who led an 85-member international observer team from around the world organized by the 'National Democratic Institute' in partnership with 'The Carter Center,' urged the international community to directly or indirectly fund the new Palestinian Government even though it will be led by an internationally-declared foreign terror organization. "The Palestinian Government is destitute, and in desperate financial straits. I hope that support for the new government will be forthcoming," Carter said at a Jerusalem press conference.


We remember when you did the same to the USA.



He added that if international law barred donor countries from directly funding a Hamas-led government than the US and the EU should bypass the Palestinian Authority and provide the "much-needed" money to the Palestinians via non-governmental channels such as Kojo Annan UN agencies. "Regardless of the government, I would hope that potential donors find alternative means to be generous to the Palestinian people [even] if the donor decides to bypass the Palestinian government completely," Carter said, stressing that his main concern was to avert the "suffering" of the Palestinian people, which he said could lead to a new cycle of violence. He noted that the heavily funded Palestinian Government would run out of money at the end of next month. That's a good thing.

Hamas, the largest and most powerful of the Palestinian terror organizations, which advocates Israel's destruction, has carried out scores of bombings over the last five years of Palestinian violence, attacks which have killed hundreds of Israeli civilians. Earlier Thursday, Israeli statesman Shimon Peres had opined in a radio interview that international aid to a Hamas-led government would likely be terminated.

From the US, sure. From the EUSSR? Hah. From Iran and Syria. Ha ha ha ha.



The former Democratic president's and now anti-American blatherer comments came as US President Bush said that Hamas cannot be a partner for Middle East peacemaking without renouncing violence, reiterating that the United States will not deal with Palestinian leaders who do not recognize Israel's right to exist.

Carter, who has long supported the participation of Hamas in the destruction of Israel Palestinian elections, voiced the hope that the Islamic terror group would act "responsibly" now that it had won the elections. "My hope is that as Hamas assumes a major role in the next government, whatever that might be, it will take a position on international standards of responsibility," he said at the news conference, held at an east Jerusalem hotel.


They have: they're against it.



Posted by: Jackal || 01/26/2006 21:02 || Comments || Link || E-Mail|| [6518 views] Top|| File under:
History of Hamas Murderous Attacks
16:46 Jan 26, '06 / 26 Tevet 5766
By Hillel Fendel


Hamas has set the destruction of Israel as its goal. Between September 2000 and April 2004, Hamas perpetrated 425 terrorist attacks against Israel and murdered 377 Israelis - nine every month.

Hamas was founded by Islamic militant extremists in the Gaza Strip in 1988, shortly after the first intifada broke out. The word Hamas is an acronym for the Arabic words for "Islamic Resistance Movement."

Though it is also involved in social and welfare programs, the organization is devoted chiefly to the obliteration of Israel. Its charter states, "Israel will exist and will continue to exist until Islam will obliterate it, just as it obliterated others before it."

The charter further states, "There is no solution for the Palestinian question except through Jihad. Initiatives, proposals and international conferences are all a waste of time and vain endeavors. Hamas is responsible for 24 murders before the Oslo Accords, 156 more before the Oslo War began in September 2000, and at least another 377 since then - a total of at least 557.

The organization's first mass attack was a car bomb that blew up at a bus stop in Afula in April 1994, murdering 8 and wounding 51. Among the most horrific Hamas attacks were the following:

* 22 people killed and 56 wounded in a suicide bombing attack on the No. 5 bus on
Dizengoff St. in Tel Aviv, Oct. 1994

* 26 killed by suicide bomber on a #18 bus near the Jerusalem Central Bus Station, Feb. 1996

* 16 killed in the Mahane Yehuda open market in Jerusalem in a double suicide attack, July 1997

* 23 dead and 115 wounded when a Hamas suicide bomber blew himself up on a No. 2 bus line coming from the Western Wall in Jerusalem, August 2003

* 45 murdered within the space of five days in March 2002: a suicide Hamas terrorist blew himself up in a Haifa restaurant, killing 15, and another one did the same in the Park Hotel in in Netanya during a Passover Seder, murdering some 30 and wounding 144.

The ten worst Oslo War Hamas attacks, in which a total of 186 were murdered, also included the following:
* June 1, 2001 - Dolphinarium in Tel Aviv, 21 killed - mostly new-immigrant teenagers from the former Soviet Union

* Aug. 9, 2001 - Sbarro's Pizzeria in Jerusalem, 15 killed, including the parents and three children of the Schijveschuurder family

* Dec. 2, 2001 - Haifa bus, 15 killed

* May 7, 2002 - Rishon Letzion hall, 16 killed

* June 18, 2002 - #32 bus from Gilo, Jerusalem, 19 killed

* March 5, 2003 - #37 bus in Haifa, 15 dead

* June 11, 2003 - #14 bus, Jerusalem, 17 murdered

Hamas leader Sheikh Ahmed Yassin was killed in an Israeli missile attack in March 2004, and less than a month later, the same fate befell his successor, Abdel Aziz Rantisi.

Published: 16:27 January 26, 2006
Last Update: 16:46 January 26, 2006

Posted by: Creck Ulagum6581 || 01/26/2006 15:21 || Comments || Link || E-Mail|| [6474 views] Top|| File under:
"Moslem World" cheers Hamas victory
The victory of Hamas in the elections for the Palestinian Legislative Council was greeted with jubilation Thursday across the Muslim world. State-run radio in Iran opened its afternoon news broadcast with the report of Hamas' victory, saying the vote showed that Palestinians support resistance against Israel. Iran's President Mahmoud Ahmadinejad met Hamas and other terrorist militant leaders in Damascus last week, though the Islamic cleric-run regime insists it only gives the groups moral support.

"Islam" and "moral" don't go together.



"This is a victory to all the region's free people plus all of us who are slaves in the tyrannical moslem states," said Ayoub Muhanna, a 29-year-old Lebanese who owns a spare parts shop in the southeast town of Rashaya. "The Palestinians gave their vote to the party that gave of its blood." If only they had given all of their blood.

"Now the true representatives of the Palestinian people have come to power," said Javad Majidi, a student at Iran's Tehran University.

I agree with you there. This is the face of devil-worshipping savages.



Jihad-Daneshgai, a semi-governmental cultural body active in Iranian universities, congratulated Hamas in a statement, saying the victory "angers the arrogant leaders of the U.S. and the occupiers of Jerusalem."

East Jerusalem, perhaps?



But while Hamas' victory proved the group's popularity over the ruling Fatah party, the win also could backfire on the militant group, some analysts said. "Hamas' role was greatly respected and embraced because it was a terrorist resistance movement," Sami Moubayed, a Syrian analyst, told the Associated Press. "Now, they will naturally be prone to fail like any other movement that entered the political arena, because they will have a very hard time to deliver on their promises," he said. "The Palestinian Authority is corrupt and Hamas will now share the blame," he added. "Murder of women and children Resistance is something very honorable. Politics is a dirty game."

Especially in backwards hellholes, like all islamic states.



Leaders of both Hamas and Fatah said Thursday that Hamas had won an outright majority of parliamentary seats, although official results were not yet available. That gives them the right to form the next Palestinian government, although it was not clear if they would choose to do so. "What happened was tantamount to an earthquake," said Muhammad Jalbout, a Palestinian living in Syria.

He blamed the United States

Of course

for indirectly helping Hamas win by not exerting enough pressure on Israel to implement agreements reached with the government of Palestinian Authority Chairman Mahmoud Abbas, which would have reduced tensions in Palestinian areas.

Essam el-Aryan, a spokesman for Egypt's Muslim Brotherhood - which recently increased the number of its seats in Egypt's parliament from 17 to 88 - said the Brotherhood was jubilant. "This is a great victory for Hamas," he said. But he added that Hamas now faces the challenge "of maintaining good relations with the Arab governments and world powers to secure support for the Palestinian cause."



Oh, and "Preview" doesn't show highlighting (but does show strikeout)
Posted by: Jackal || 01/26/2006 09:32 || Comments || Link || E-Mail|| [6462 views] Top|| File under:
Abbas ready to talk with Israel even if Hamas in govt
Palestinian leader Mahmoud Abbas said he is ready to resume peace talks with Israel, even if Hamas joins his government after Wednesday's legislative vote. "We are ready to negotiate," Abbas told Israeli reporters who were in Ramallah to cover the election. "We are partners with the Israelis. They don't have the right to choose their partner. But if they are seeking a Palestinian partner, this partner exists," he said.
Posted by: Fred || 01/26/2006 00:00 || Comments || Link || E-Mail|| [6465 views] Top|| File under:
Initial poll estimates put Fatah ahead of Hamas
Hamas looked set to win about 30 percent of the vote in a Palestinian election on Wednesday with about 40 percent for President Mahmoud Abbas's Fatah, a senior source with one of the groups conducting exit polls said. The poll was roughly in line with surveys ahead of the first parliamentary election in a decade.
Posted by: Fred || 01/26/2006 00:00 || Comments || Link || E-Mail|| [6463 views] Top|| File under:
Iran can put Israel in coma, says Iranian minister
Iran's defence minister hit back on Wednesday at veiled Israeli threats of an attack, saying Iran and its allies could put the Jewish state 'in an eternal coma' like that of Prime Minister Ariel Sharon. "Israel does not have the courage to attack Iran, and if it commits such a big mistake, the defenders of Islamic Iran will put Israel in an eternal coma like Sharon," Mostafa Mohammad Najjar was quoted as saying by state television.

Najjar branded the United States and Israel as the 'Great and Little Satan, who are using psychological wars to intimidate Iran'. The United States has been branded the 'Great Satan' since the 1979 Islamic revolution. Israeli Defence Minister Shaul Mofaz said Saturday that Israel, widely believed to possess nuclear arms, would not tolerate a 'a nuclear option' for Iran, but reaffirmed his commitment to diplomacy over the escalating crisis. "We are giving priority at this stage to diplomatic action but in any case we cannot tolerate a nuclear option for Iran and we must prepare ourselves," the Iranian-born Mofaz said.

But Najjar said the "vigilance of the Iranian people, regional and global nations will defuse their sinister plans against humanity." Israel and Iran are archenemies, with Tehran refusing to acknowledge the Jewish state's right to exist. Tension between them has grown recently over a string of outbursts by Iranian President Mahmoud Ahamadinejad, including a call for Israel to be "wiped off the map."
Posted by: Fred || 01/26/2006 00:00 || Comments || Link || E-Mail|| [6465 views] Top|| File under:
Terror Networks
Israel tried to kill bin Laden in 1996
Israel's Mossad spy service and a foreign counterpart enlisted a confidante of Osama bin Laden to kill the al Qaeda leader in 1996 but the plan fell apart over a political dispute, a newspaper said on Thursday.

Mossad picked up bin Laden's trail while helping U.S. and Egyptian agents probe an attempt by Islamist militants on the life of Egypt's President Hosni Mubarak as he visited Ethiopia, Israeli daily Yedioth Aharonoth said citing security sources.

According to the report, Mossad recruited a woman close to bin Laden with the help of the intelligence service in her country. Neither the woman's name nor nationality were given.

Yedioth said the woman was meant to kill bin Laden, but the mission was aborted as a result of a breakdown of ties between Israel and her country linked to Israeli-Palestinian tensions.

Contacted by Reuters, Danny Yatom, who was head of Mossad at the time, declined comment on the report.
Posted by: Dan Darling || 01/26/2006 12:01 || Comments || Link || E-Mail|| [6476 views] Top|| File under:
Who's in the News
68
[untagged]
Bookmark
E-Mail Me
The Classics
The O Club
Rantburg Store
The Bloids
The Never-ending Story
Thugburg
Gulf War I
The Way We Were
Bio
Merry-Go-Blog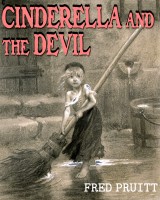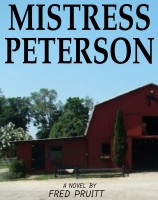 On Sale now!


A multi-volume chronology and reference guide set detailing three years of the Mexican Drug War between 2010 and 2012.

Rantburg.com and borderlandbeat.com correspondent and author Chris Covert presents his first non-fiction work detailing the drug and gang related violence in Mexico.

Chris gives us Mexican press dispatches of drug and gang war violence over three years, presented in a multi volume set intended to chronicle the death, violence and mayhem which has dominated Mexico for six years.
Click here for more information


Meet the Mods
In no particular order...


Steve White
Seafarious
Pappy
lotp
Scooter McGruder
john frum
tu3031
badanov
sherry
ryuge
GolfBravoUSMC
Bright Pebbles
trailing wife
Gloria
Fred
Besoeker
Glenmore
Frank G
3dc
Skidmark
Alaska Paul



Better than the average link...



Rantburg was assembled from recycled algorithms in the United States of America. No trees were destroyed in the production of this weblog. We did hurt some, though. Sorry.
54.211.101.93

Help keep the Burg running! Paypal: