Africa North
American visits Libya
Long and interesting story about some guy who gets a visa and goes to Libya. Too long to excerpt here, except for one part:



Worlds can't meet worlds. But people can meet people. I forget who said that, but I like it, and I thought about it as I walked around inside Libya, hanging out, and talking to regular folks.

In a nation where so many report to the secret police, where a sideways word can get you imprisoned or killed, walking around blue-eyed and palefaced with an American accent has its advantages. I met one shopkeeper who opened right up when he and I found ourselves alone in his store.

"Do Americans know much about Libya?" he said.

"No," I said. "Not really."

He wanted to teach me something about his country, but he didn't know where to start. So he recited encyclopedia factoids.

He listed the principal resources while counting his fingers. I stifled a smirk when he named the border states. (I had looked at a map.) When he told me Arabic was the official language, I wondered if he thought I was stupid or deaf.

"And Qaddafi is our president," he said. "About him, no comment." He laughed, but I don't think he thought it was funny.

"Oh, come on," I said. "Comment away. I don't live here."

He thought about that. For a long drawn-out moment, he calculated the odds and weighed the consequences. Then the dam burst.

"We hate that fucking bastard, we have nothing to do with him. Nothing. We keep our heads down and our mouths shut. We do our jobs, we go home. If I talk, they will take me out of my house in the night and put me in prison.

"Qaddafi steals," he told me. "He steals from us." He spoke rapidly now, twice as fast as before, as though he had been holding back all his life. He wiped sweat off his forehead with trembling hands. "The oil money goes to his friends. Tunisians next door are richer and they don't even have any oil."

"I know," I said. "I'm sorry."


Yes, it's our fault that Libya is like this.


"We get three or four hundred dinars each month to live on. Our families are huge, we have five or six children. It is a really big problem. We don't make enough to take care of them. I want to live in Lebanon. Beirut is the second Paris. It is civilized! Women and men mix freely in Lebanon."


I don't know what to make of that last paragraph.
Posted by: gromky || 12/31/2005 03:38 || Comments || Link || E-Mail|| [10794 views] Top|| File under:
Egypt cabinet to get more reformists
Hosni Mubarak, the Egyptian president, has authorised Ahmed Nazif, the prime minister, to induct seven new faces in the cabinet, Aljazeera's correspondent reports. Mubarak will swear in the new cabinet on Saturday, officials told Reuters after Nazif finalised a list of ministers which tilts the government further towards economic liberalisation.


Economic, perhaps, but not political...

"The presidential decree will be issued tomorrow, then the recommended ministers will give their oaths," cabinet spokesman Magdy Rady said on Friday. A cabinet official, who did not want to be named, gave Reuters a list of names and portfolios that was largely unchanged from the lists previously published by state-controlled newspapers. The lists showed Nazif had recruited more ministers from the private sector to augment his cabinet, which already contains a core of economic ministers who have spearheaded an economic reform programme for more than a year.
Posted by: Fred || 12/31/2005 00:00 || Comments || Link || E-Mail|| [10793 views] Top|| File under:
Trial of five former Gitmo thugs adjourned in Morocco
SALE, Morocco - The trial on terrorism charges of five Moroccan former inmates of the US detention camp at Guantanamo Bay, Cuba, was on Friday adjourned until February 3. The five defendants, freed from Guantanamo Bay in August 2004, are accused of being connected with an armed Moroccan group allegedly linked to the train bombings that killed 191 people in Madrid in March 2004 and with Al Qaeda. The anti-terrorism court in Sale, near Rabat, "adjourned the trial because Brahim Benchekroun and Mohamed Mazouz (two of the accused) are still being questioned by an investigating magistrate in another terrorism case," defence lawyer Mohamed Bensahraoui told AFP.
Posted by: Steve White || 12/31/2005 00:00 || Comments || Link || E-Mail|| [10793 views] Top|| File under:
Europe
Hamas publication calls for Muslim conquest of Spain
Spanish Foreign Minister Miguel Angel Moratinos' efforts earlier this year to remove HAMAS from the European Union's terrorist list, have done little to change HAMAS' agenda. It is not only Palestine that children in the West Bank and Gaza are asked to liberate; now they are asked to liberate Seville. The HAMAS children's magazine, Al-Fateh, in a recent issue, (No. 66), tells the children about the city called Asbilia (Seville) and calls on them to free it, together with the whole country, from the infidels and to reinstate Muslim rule.

This is how the magazine has the city Asbilia (Seville) telling its story to Hamas' children: "Salaam Aleykum my dear beloved. I would like to introduce myself: I am the city Asbilia, the bride of the country Andalus (Spain). In the past I was the Capital of the Kingdom of Asbilia
 the Arab Muslims, led by the hero-commander Musa bin Nusair, conquered me in 713, after a siege, which lasted one month.

"In the year 97 of the Muslim calendar, the ruler of Andalus, Ayoub bin Habib al-Lahimi moved the Capital to my sister city, Cordoba
 in the year 646 of the Muslim calendar, Ferdinand III besieged me and conquered me after a siege which lasted one year and five months, and that was due to the strength of my fortifications and my walls. This is when the Golden Age of the Muslims ended, and Asbilia (Seville) was lost by the Muslims."

And the story goes on: "However, Muslim cultural expression and symbols still remain witness to the superior Muslim culture on my soil
I yearn that you, my beloved, will call me to return, together with the rest of the lost cities of the lost orchard [Andalus] to the hands of the Muslims so that joy and happiness will fill my land, and you will visit me because I am the bride of the country of Andalus." (emphasis added)

This telling story comes at a time when Hamas, in English, states that its interest is "to liberate occupied Palestine." However, this story to liberate Spain, in Arabic, in a form that children can easily relate to, describes the Fatwa issued by Yusuf Qaradawi on December 2, 2002.

The Egyptian-born Yusuf Qaradawi, an al Azhar University-educated member of the Muslim Brotherhood, who resides in Qatar, is one of the most influential Sunni clerics. The Fatwa, which the children's story reiterates, follows the Muslim Brotherhood's teachings -which also serve as the basis of HAMAS' Charter.

Qaradawi, calls on Muslims to conquer Europe, saying: "Islam will return to Europe as a conqueror and a victor after being expelled from it twice – once from the south, from Andalusia, and a second time, from the east, when it knocked several times on the doors of Athens." Qaradawi ruled that Muslims should re-conquer "'former Islamic colonies' in Andalus (Spain), southern Italy, Sicily, the Balkans and the Mediterranean islands."

Indeed, the activities of Radical Islamist movements in Spain are nothing new. Imad Eddin Barakat Yarkas was sentenced last September in Madrid, to 27 years in prison for aiding the 9/11 attacks from Spain, and 16 of his co-conspirators were convicted for belonging to al Qaeda. On December 20, 2005, 16 additional al-Qaeda operatives on Spain were arrested for allegedly sending volunteers to wage Jihad in Iraq. These arrests are only the most recent since the March 11, 2004 train bombing in Madrid.

In a series of speeches about the importance of confronting al Qaeda terrorists in Iraq, President George W. Bush acknowledged that their aim is to "establish a totalitarian Islamic empire that reaches from Spain to Indonesia."

However, this ideology is clearly not limited to al Qaeda's terrorists. HAMAS' children magazine, Al Fateh's call to return Seville "to the hands of the Muslims" is no different than that of al-Qaeda's call to establish the Caliphate. Evidently, HAMAS' interests also extend to the liberation and Islamization of all occupied former Muslim territories, according to the dogma of the Muslim Brotherhood from which HAMAS originated.

Apparently encouraged by successful Jihad against Israel, HAMAS is now raising the ante, going international. Just as they have indoctrinated a generation of Palestinian children to commit suicide attacks against Israelis, they are now expanding their targets to include the rest of the Caliphate – beginning with Spain. It is only a matter of time, before today's Palestinian children, and others exposed to HAMAS' publications start offering themselves up for the next stage of Jihad in Spain.
Posted by: Dan Darling || 12/31/2005 00:25 || Comments || Link || E-Mail|| [10794 views] Top|| File under:
Great White North
The case against Harkat
The following account is based on documents released to the public by the Canadian Security and Intelligence Service.

Who is Mohamed Harkat?

Harkat is a 34-year-old Algerian refugee living in Ottawa who delivers pizza. Born in a small town in Algeria, Harkat's story—up to a certain point—is similar to that of many other Algerian men his age.

Harkat got involved in Islamist politics in the late '80s when the Islamic Salvation Front, or FIS, was becoming a popular mass movement in the country. His family allowed the FIS to use one of its properties as a regional party office in their town.

In 1992, the FIS was allowed to stand in an election and won. The generals who run Algeria, and who despise the Islamist movement, immediately cancelled the result and started rounding up FIS members and supporters.

Harkat says it was at this point that he decided to flee the country.

Up to here, his story is not unlike that of a lot of legitimate Algerian refugees in Canada.

However, Harkat set off on a course that seems to follow the profile of an al-Qaeda member.

What about him attracted the attention of CSIS?

When he left Algeria he went to Saudi Arabia on a pilgrim visa, and says that while there, he was offered a job by the Muslim World League to dispense aid to Afghan refugees in Pakistan, near the city of Peshawar.

This drew the attention of CSIS. Saudi-affiliated Islamic relief organizations in Pakistan were a front for a very successful operation to get foreign Muslims into Afghanistan so that they could wage holy war against the Soviets.

These movements remained in the Peshawar area after the Soviets withdrew from Afghanistan, and they continued to attract young, jihad-minded Muslims from all over the world. Harkat arrived in Peshawar in 1990, after the Soviets had left. By then, these young Muslims would often go into Afghanistan for training in mujahedeen camps, where their new targets were not Russian, but western.

One Saudi relief organization in Peshawar was Maktab al-Khidamat, run by Osama bin Laden. That ultimately became al-Qaeda.

CSIS says Harkat ended up in an Afghan training camp run by the bin Laden network.

How did he come to be in Canada?

In 1995, Algeria asked Pakistan to cancel the visas and work permits of all Algerians in the country. This was because the so-called "Afghans"—actually Algerians who had served and trained in Afghanistan—were the core of the more militant and violent Islamist groups that emerged after the annulment of the 1992 election.

Harkat says he was caught up in this sweep and had to leave the country. He told CSIS that it was then he started thinking about coming to Canada. Instead he went to Malaysia, which is another place of considerable interest to groups like CSIS because there is evidence that al-Qaeda has penetrated Malaysia.

Harkat says he went to Malaysia because he thought he could get a direct flight to Canada from there. In fact he couldn't. He says he met a man at the mosque who invited him to stay with him for the duration of his stay in Kuala Lumpur, but he doesn't recall who the man was. The man is the first in a long line of people in Harkat's life who help him in various ways, but whose names he cannot recall.

He finally did come to Canada on a fake Saudi Arabian passport in 1995. Refugees often use forged travel documents to get where they're going; the practice is not usually held against them. However, CSIS points out that fake Saudi Arabian passports were the travel document of choice for al-Qaeda members.

There's also a number of other things in Harkat's story that CSIS says are untrue. They say he lied:

* about not using aliases during his time in Pakistan
* when he said he never went to Afghanistan
* when he said he knew no one in Canada prior to coming here
* when he claimed not to have been a supporter of the GIA, the Armed Islamic Group in Algeria

What exactly is CSIS alleging against him?

CSIS wants Mohamed Harkat listed as a threat to national security under Section 78 of the Immigration Act. They say he's a "sleeper"—someone sent here to lie low and wait for instructions.

Solicitor General Wayne Easter says Canada wants to deport him back to Algeria.

CSIS says it considers Harkat's behaviour in Canada suspicious for a number of reasons. He's admitted to going to Toronto to meet Ahmed Said Khadr, who's been linked to Egyptian Islamic Jihad and to the bombing of the Egyptian embassy in Islamabad. Khadr's son, also from Ottawa, is now in Guantanamo Bay after being captured with Taliban forces.

Another well-known Islamist whom Harkat contacted in Canada is Fahad al-Shehri, who was himself deported from Canada as a threat to national security. Harkat also received visits from Pakistan, including a Libyan called Wael (Harkat could not recall his last name). Harkat said he had never met Wael, but he says he gave him $18,000 because he liked him. Wael worked as a honey merchant; honey is a business that's very strongly associated with the bin Laden network.

The Algerian connection

Algeria has exported dangerous people along with legitimate refugees and emigrants.

The problem in Algeria was that a peaceful and popular Islamist movement was radicalized by first being allowed to participate in an election, and then having the results annulled when they won.
Posted by: Dan Darling || 12/31/2005 00:50 || Comments || Link || E-Mail|| [10793 views] Top|| File under:
Court refuses to order Harkat's release
Mohamed Harkat, an Algerian man who has been held in an Ottawa jail on a security certificate for three years, has had his latest application for release dismissed by a federal court.

The ruling was released Friday.

Justice Francois Lemieux could have released Harkat if he believed the Algerian would linger in custody indefinitely or did not pose a threat to national security.

But Lemieux ruled Harkat "has not satisfied me he will not be removed [from Canada] within a reasonable time."

Because Harkat failed to convince the judge on the first condition, Lemieux did not have to consider the issue of whether he posed a security risk if he were released.

Under a security certificate, a detainee can be held indefinitely without a trial, and the government can keep any evidence against him or her secret.

The Canadian Security Intelligence Service alleges Harkat is a member of al-Qaeda who trained in Afghanistan and entered Canada as a sleeper agent.

Harkat, 36, is a refugee from Algeria. CSIS kept him under its scrutiny for five years before he was arrested in December 2002.

Along with claiming that he belongs to al-Qaeda, the spy service says he supports Afghan, Pakistani and Chechen extremists.

CSIS alleges that Abu Zubaydah, one of al-Qaeda head Osama bin Laden's chief lieutenants, identified Harkat as the operator of a guest house in Pakistan for extremists headed for Chechnya.

Harkat arrived in Toronto in 1995 from Malaysia, using a fake Saudi passport. He applied for refugee status claiming a fear of persecution by the Algerian government.

He moved to Ottawa, married and worked most recently delivering pizzas and pumping gas. His refugee status was granted in February 1997 and he applied for permanent residence the next month.
Posted by: Dan Darling || 12/31/2005 00:47 || Comments || Link || E-Mail|| [10793 views] Top|| File under:
Home Front: WoT
Bush signs one-month extension of Patriot Act
CRAWFORD, Texas - US President George W. Bush signed a one-month extension of the Patriot Act on Friday, but remains committed to a permanent renewal of the disputed anti-terrorist legislation, his spokesman said.

Bush, who is spending the Christmas holiday period at his vacation ranch in Crawford, Texas, signed the extension up to February 3 while approving a number of other bills submitted by Congress.

However, the president "is not satisfied with the one-month extension," said deputy White House spokesman Trent Duffy. "He wants to have the Patriot Act permanently re-authorized," Duffy added. "It is a vital tool for protecting the American people."
Posted by: Steve White || 12/31/2005 00:00 || Comments || Link || E-Mail|| [10793 views] Top|| File under:
India-Pakistan
Abu Salem spills all under sodium pentathol
4 hour interrogation under sodium pentathol. He probably named every ISI operative he ever met


Forensic psychology tests on extradited gangster Abu Salem have given a ''new direction'' to investigations into cases involving the gangster, Mumbai Anti-Terrorist Squad DIG Jai Jeet Singh said today, after a truth serum (narcoanalysis) test on Salem at the government Bowring and Lady Curzon hospital here.

The narcoanalysis test, the last in the series of three tests for which Salem was brought to Bangalore, has thrown up vital information to take investigations forward, he said. ''I am not equipped to say if the tests were a success. I can say they have given us a new direction for investigations,'' he said.

Forensic psychologist Dr S Malini said the polygraph, brain mapping and narcoanalysis tests had all provided information sought by the Mumbai Police. Reports of the tests would be sent to Mumbai in a day, she said.

''The questions in the narcoanalysis were confined to the Pradeep Jain murder case. No other issues were raised,'' she said.

Salem's lawyer Ashok Sarogi, however, said that today's questions were similar to those posed during yesterday's brain mapping tests and covered the Gulshan Kumar murder and the Mumbai blasts cases.

The narcoanalysis test began at 11 am and lasted close to four hours. Professor of Anaesthesiology at the hospital Srikanta Murthy, who administered the anaesthetic sodium pentathol dosage to lull Salem into talkative mode, was officially on leave, but came to the hospital to conduct the test. The Central Armed Reserve Police stood guard around the operation theatre where Dr Malini posed questions to Salem, while Prof. Murthy monitored Salem's heart rate. The whole process was videographed by a Forensic Science Lab official.

Salem, who was scheduled to be flown back to Mumbai on a 5 pm flight, took three hours to recover from the groggy effects of the drug and was transported out of the hospital at 7 pm. He was taken back to Mumbai on a 10:30 pm flight.
Posted by: john || 12/31/2005 10:29 || Comments || Link || E-Mail|| [10795 views] Top|| File under:
NWFP won't expel foreign seminary students: Durrani
The Muttahida Majlis-e-Amal (MMA) government will not expel foreign students studying at religious seminaries despite the federal government's December 31 deadline for their expulsion, NWFP Chief Minister Akram Khan Durrani said on Friday. He told reporters at the launching ceremony of a Citizens Public Liaison Committee (CPLC) workshop that he had talked to the federal government about the expulsion issue and had said that the foreign students' expulsion, either from seminaries or any other educational institution, would not be in the interest of Pakistan and in the interest of Pakistani students studying abroad.

He said the foreign students had come to Pakistan on valid visas by fulfilling all legal requirements and therefore any action against them would be in violation of the law. Durrani also said a majority of the students in seminaries in the NWFP were Afghan refugees.
Posted by: Fred || 12/31/2005 00:22 || Comments || Link || E-Mail|| [10793 views] Top|| File under:
Iraq
Coalition was prepared for 9/11 attack on Baghdad during elections
The balloting in Iraq two weeks ago turned out to be largely peaceful, but coalition officials say they were ready for a worst-case scenario.

They're now releasing some details of their preparations, saying plans were in place to either avert or deal with a Nine-Eleven-type attack on Baghdad during parliamentary elections.

Airspace over the capital was closed to all but military aircraft for two days, with a city-wide evacuation plan also drawn up.

Surveillance flights also were ramped up as part of the elaborate plan.
Posted by: Dan Darling || 12/31/2005 12:52 || Comments || Link || E-Mail|| [10794 views] Top|| File under:
Iraqis angry over high gasoline prices
A fuel crisis in Iraq deepened on Friday when the oil minister was suspended for objecting to steep government-imposed price increases for gasoline and cooking oil.

Angry drivers waited in quarter-mile lines at stations in Baghdad, brought by fears of more price increases and electricity failures, which have led them to siphon fuel for use in power generators.

There was also concern over problems with refineries, including a shutdown at a major refinery in Baiji, 130 miles north of Baghdad.

The oil minister, Ibrahim Bahr al-Uloum, had been outspoken in his opposition to the decision earlier this month to triple the price of the most common type of gasoline while raising prices for diesel ninefold. He said that while some increases were needed, such large ones would put far too heavy a burden on Iraqis.

But upon returning from vacation outside Iraq this week, Mr. Uloum learned that Prime Minister Ibrahim al-Jaafari had ordered him to give up his post for the next 30 days, according to an Oil Ministry spokesman.

"When he came back he was astonished to find that the prime minister issued a letter ordering Dr. Ibrahim to stay 30 more days on holiday because of his disagreement and his threats to resign from office," said the spokesman, Asim Jihad.

Mr. Uloum has been replaced by Ahmad Chalabi, the deputy prime minister and onetime White House favorite who served as interim oil minister earlier this year. An aide to Mr. Chalabi said it was not clear how long he would stay in the post or whether Mr. Uloum would return.

The scramble for gasoline in the capital was set off by several factors.

The ministry shut the refinery in Baiji last week after insurgents threatened to kill drivers who trucked gasoline and other products across Iraq. And the oil pipeline that feeds the Dora refinery in Baghdad was damaged recently by insurgents, Mr. Jihad said. He said he did not know when the two plants would operate at capacity again.

Drivers interviewed on Friday said they were rushing to fill up after hearing rumors of more looming price increases for gasoline. Mr. Jihad denied that any additional increase was imminent.

The drivers also said the availability of electricity had been so spotty - even by Baghdad standards - that they had been forced to hoard gasoline and siphon it from tanks for use in electricity generators.

The long lines began four days ago, said Capt. Akeel Rashid, commander of a security force guarding a large filling station in eastern Baghdad. Normally the wait is 20 minutes; now it is two hours or more, he said. "The electricity is very bad now," Captain Rashid said. "People come once for their cars and once for their generators."

In the continuing violence in Iraq, insurgents killed 5 Iraqi civilians on Friday and wounded 23 more when a bomb hidden inside a parked car detonated near a bus station used by Shiite commuters, the Iraqi police said.

Later, gunmen in an Opel sedan opened fire on Iraqis drinking alcohol and relaxing on a street in the Sunni district of Adhamiya in the capital, killing one and wounding five others.

A soldier assigned to the Second Marine Division died after being shot by insurgents in Falluja on Thursday, and another soldier was killed in Baghdad on Friday by a roadside bomb, the American military said.

News agencies also reported that Sudan would close its Baghdad embassy in an attempt to save the lives of six employees who were kidnapped by members of Al Qaeda in Mesopotamia. The kidnappers have threatened to kill the employees unless the mission is shuttered.

Though Iraq sits atop huge oil reserves, its refineries remain in poor shape, damaged by constant insurgent attacks and dilapidated from years of underinvestment.

The refineries can produce only a portion of the gasoline needed here, forcing Iraq to import more than $5 billion worth every year, a process that supports widespread smuggling. At the same time, Iraqi drivers are used to very inexpensive gasoline - roughly 6 cents a gallon under Saddam Hussein - because of heavy subsidies by the government.

Earlier this month the government raised the price of regular domestic gasoline to about 40 cents a gallon, and to about 70 cents for special imported gasoline. (By comparison, regular gasoline sells on the black market - which avoids gas lines - for almost $1 a gallon.) Diesel fuel and canisters of liquefied cooking gas also had large increases, enraging drivers and homeowners in a country where many families make less than $100 a month.

The increases were part of a deal Iraqi leaders struck with the International Monetary Fund to eventually wipe out the debts that Mr. Hussein accumulated. As much as 80 percent of $120 billion in debts could eventually be canceled, according to Western officials in Baghdad.

But for Iraqis that comes at a very steep price. The deal with the I.M.F. calls for Iraq to eventually increase fuel prices to levels in line with the rest of the Middle East, where the average price of gasoline is about 87 cents a gallon. Though that is below the true cost, Iraqis already furious over price increases this month face another doubling of prices in the next year or two.
Posted by: Dan Darling || 12/31/2005 00:43 || Comments || Link || E-Mail|| [10793 views] Top|| File under:
Paleos in Iraq Pay the Cost of Being 'Saddam's People'
BAGHDAD -- For years, Saddam Hussein harbored a small population of Palestinians in Iraq, trotting them out to cheer whenever he went to war -- which he routinely justified as essential to Arab nationalism and the Palestinian cause.

Shiites and other Iraqis looked glumly at his wards, jealous of the Palestinians' privilege and status while others suffered. Now Hussein is in prison. The Shiites are in power. The Palestinians are worried.

"From the first week of Jafari's government, everything started to go bad for us," Mohammed Abdulah, a 36-year-old Palestinian, said of Prime Minister Ibrahim Jafari, a Shiite who took office last spring.


That really gets to me -- oops, no, that's the bean burrito I had for lunch.

Their fears were sparked by the arrest in May of four Palestinians by the Interior Ministry, which critics accuse of being infiltrated by militiamen loyal to Shiite factions and of torturing prisoners. The four men were plucked from the warren of Palestinian housing in eastern Baghdad in a hail of gunshots, then paraded on national television as terrorists. "They showed these awful pictures of the bombing and had victory music showing the Palestinians living in Iraq and killing Iraqis with bombs," said Ayman Shaban, 33, a Sunni cleric and a Palestinian. "They humiliated the Palestinians and provoked people against us."


Can't you just feel the seething? Nobody, nobody, seethes like a Paleo.

In a neat apartment decorated only with framed sayings of the Koran, Niam Mohammed Ahmed, the wife of one of the jailed men, said her husband "was arrested just because he was a Palestinian." Ahmed said security agents kicked her 6-year-old boy and cursed him as "son of a dog."

"It used to be good here, but not now," said Takiya Khuder Ahmed, 61, the bedridden mother of three of the suspects. She asserted that the men were not involved in politics: "They are innocent."


Sure, grandma, sure, now shuddup while we toss the place.

Iraqi authorities say the men, who are awaiting trial, are connected to a mid-morning bombing at an east Baghdad market in which more than 15 people were killed and scores were injured. They deny that Palestinians are being targeted.

"There is no mistreatment of Palestinians here," Interior Minister Bayan Jabr said recently. "We divide them into two categories, as we do with all Iraqis. The majority are safe, secure people who have lived here and want to live in this country. A small minority are taking part in terrorist operations."


That first group isn't as big and decent as you claim, but perhaps you're just saying this to a Western reporter.

"I have, in the Ministry of the Interior, only about 30 names of Palestinians who are watched or surveilled. It's a small number," he said.

But the office of the U.N. High Commissioner for Refugees (UNHCR) recently expressed renewed concern for the Palestinians -- partly because of rising public anger at all non-Iraqi Arabs, who are suspected of coming here to join the insurgency.


Remind me, why are the Iraqis so upset? Oh yeah, that ...

"They have been victims of night raids, arbitrary arrests and torture carried out by Iraqi security forces," according to Astrid Van Genderen Stort, a UNHCR spokeswoman in Geneva. Palestinians in Baghdad offer up stories of daily insults and of being spat upon and beaten by Iraqis who learn of their nationality.


Ever think of just heading home? Oh yeah, that too ...

"The problem is, they correctly consider us former regime henchmen," said Ahmed Mussa, 30, a lawyer who wears three-piece suits. After Mussa began representing the four men arrested in May, he started receiving death threats in the mail.

After the fall of Hussein in 2003, several thousand Palestinians left for Jordan and were stuck in a no-man's land at the border. Most eventually went to a refugee camp just inside Jordan. With the new threats, another group of 19 Palestinians left the capital in October for Syria and spent more than a month camped in the no-man's land before they were finally let into a refugee camp in northeastern Syria, according to Stort.

But the majority of Palestinians here are hunkering down in Baghdad.


That's because most of them have good imaginations about what life in a Jordanian or Syrian refugee camp would be like.

Most live in a neighborhood of shabby concrete buildings where they have been housed, at government expense, for decades.


Looks a lot like Ein-al-Hellhole, in fact.

Iraq's Palestinian population largely grew from the nearly 4,000 who fled to Iraq when Jewish forces took control of Haifa during the creation of Israel in 1948. The UNHCR says there are now about 23,000 Palestinians here. But others say the true number of Palestinians, including those who have managed to blend into Iraqi society, is several times that. Successive Iraqi governments nurtured them, and Hussein used them to bolster his claim as an Arab nationalist leader. They were frequently lauded in the government-controlled media. Hussein made world headlines by promising a house and $25,000 to each Palestinian family in the West Bank and Gaza Strip that had a member killed while attacking Israel.

Palestinians were not allowed to become Iraqi citizens under Hussein's rule and were discouraged from purchasing property, but they were given housing and free utilities and were exempt from military service. They were also favored for government positions and allowed to travel more freely than Iraqi citizens.


Nope, can't imagine how any of that would cause a problem later ...

Shiites, who were massacred and tortured by the thousands, resented how Hussein's government championed the Palestinians' plight. Some Iraqis sneeringly called them saddamiyoon -- Saddam's people.

The Palestinians say their position was less privileged than it seemed. "This was all just talk," said Thayer Mahdi, 39, a Palestinian who owns a clothing store. "We suffered like all Iraqis."


Sure, we believe that. Tell us all about the relatives fed into Saddam's shredding machine -- oh, um, none. Tell us about the women in your family raped by Uday -- oh, um, none. Tell us about how Saddam's goons arrested and beat you -- oh, um, never happened, right?

When Hussein fell, nearly 1,500 Palestinians were forced from their homes as landlords suddenly found themselves free to raise rents and evict their formerly privileged tenants. They lived for a while in tents at a sports club in Baghdad before eventually finding other housing.

Since the arrest of the four men on May 12, Palestinians say at least five men have recently been kidnapped and killed. More than 100 were imprisoned by U.S. or Iraqi forces, although that number has dropped by about half, they say. "We are afraid. We are afraid that we will be stopped at a checkpoint and arrested and accused of being a terrorist," said Shaban, the Palestinian cleric. "There is nothing you could do if that happened."


I'm sure there's another Arab dictator somewhere looking for syncophants. Why don't you go looking?
Posted by: Steve White || 12/31/2005 00:00 || Comments || Link || E-Mail|| [10797 views] Top|| File under:
Israel-Palestine-Jordan
Jerusalem candidates quit poll
Fatah party candidates in east Jerusalem have said that they will boycott parliamentary elections next month. All 15 candidates with Mahmoud Abbas's party said on Friday that they were withdrawing because Israel has yet to commit officially to allowing east Jerusalem residents to vote. Hatem Abdel Kader, one of the leaders of the group, said: "Jerusalemites should be allowed to participate in the elections the same as the other Palestinians in the West Bank and Gaza. We think that if there will be no elections in Jerusalem then there should be no elections at all."
Posted by: Fred || 12/31/2005 00:00 || Comments || Link || E-Mail|| [10793 views] Top|| File under:
Three British hostages in Gaza freed
GAZA CITY - A British humanitarian aid worker and her parents held hostage for two days were safely under consular protection in Israel early Saturday after being freed unharmed by their captors in the Gaza Strip, officials said.

A previously unknown group claimed responsibility for the kidnapping of Kate Burton and her parents Hugh and Helen, shortly after their release late Friday. The group, calling itself the Mujahadeen Bayt Al-Maqdes Brigades released a video showing a masked gunman reading a statement, with Burton, 24, standing silently next to him with her hands behind her back.


Another day, another name change.

"We have decided to pardon the three Britons as a gesture of goodwill in return for a seriousness in answering our demands," the unidentified man said.

The Foreign Office in London confirmed early Saturday that the three Britons, taken hostage on Wednesday, had been released unharmed. In a statement, the Foreign Office said the Burtons were "well and in good spirits". "We are pleased to confirm that Kate, Win (Helen) and Hugh Burton have been released unharmed. They are currently with officials in our consulate general in Jerusalem who are providing them with all necessary help and care," it said.

"We condemn all kidnappings which can never be a legitimate means of achieving any objective.


Sure. Who are you releasing?

"Since we first heard of the Burtons' abduction, the British government has worked closely with the Palestinian Authority and others. We would like to express our thanks and appreciation to all those who helped secure the release of the Burtons."


Sure. Who are you releasing?
Posted by: Steve White || 12/31/2005 00:00 || Comments || Link || E-Mail|| [10794 views] Top|| File under:
El Al to install anti-missile systems on six passenger jets
El Al Israel Airlines will install anti-missile systems on six passenger jets that fly to areas where the Al-Qaida terror network has been active, a transportation official said Friday.

Installation of the $1 million Flight Guard systems - meant to obstruct a ground-to-air missile fired at an airplane - will begin in the coming days, said Yitzhak Raz, the project's director at the Transportation Ministry.

The decision to install the anti-missile systems on some passenger jets was made in 2002, after militants in Kenya fired two shoulder-launched missiles at an Arkia airplane, narrowly missing their target.

El Al will not install the system on its entire fleet of jets, Raz said, but rather decide which planes require the expensive equipment based on intelligence and whether their destinations include areas that Al-Qaida has been active.

Flight Guard, developed 10 years ago by Israel Aircraft Industries for use on military planes, responds automatically to an approaching heat-seeking missile, firing flares to divert the missile from the aircraft

Posted by: Frank G || 12/31/2005 00:00 || Comments || Link || E-Mail|| [10793 views] Top|| File under:
Southeast Asia
3,000 Filippino troops killed fighting commies, Islamists in 2005
Escalating hostilities between government troops and communist rebels pushed to nearly 3,000 the death toll in clashes in the Philippines in 2005, the military said yesterday.

According to armed forces statistics, 1,455 clashes between government forces and various groups killed 2,838 people in 2005, up from just 387 the previous year. Fatalities included 723 soldiers, 1,810 communist rebels, 171 Abu Sayyaf militants and 118 members of the separatist Moro Islamic Liberation Front (MILF). Sixteen loyal followers of jailed rebel leader Nur Misuari were also killed. Civilian and police casualties were not included.

The military said it suffered the highest number of casualties in battles with communist rebels in the countryside, losing 458 troops, followed by 181 against the Abu Sayyaf and 68 with Misuari's men. Only 16 soldiers were killed in clashes with the MILF, which has forged a ceasefire with the Philippine government as part of peace negotiations.

Soldiers also had the most number of encounters with communist rebels at 1,255 incidents, followed by 123 clashes with Abu Sayyaf militants, 51 with the MILF and 26 with Misuari's followers. The military and defence department have in the past identified communist rebels as the country's top internal security threat.

Fighting with communist rebels has been on the rise since last year when peace talks between the Philippine government and Netherlands-based guerrilla leaders were suspended.
Efforts to resume the negotiations have so far failed, and the rebels have vowed to step up attacks.

On the other hand, the Philippine government and the MILF have both expressed confidence that they would reach a comprehensive peace agreement in 2006.
Posted by: Dan Darling || 12/31/2005 13:10 || Comments || Link || E-Mail|| [10795 views] Top|| File under:
Syria-Lebanon-Iran
Syrian TV assails Khaddam for giving "false testimony"
From the Dept. of Must Have Hit a Nerve:


The government-run Syrian Television on Saturday assailed the former vice president Abdel Halim Khaddam describing him as a witness with false testimony in the assassination of the former Lebanese premier Rafic Al-Hariri. Khaddam's description of the report by the head of the international commission investigating Al-Hariri's assassination as professional contradicted hundreds of reports and analyses by legal experts from various countries who affirmed that it was politicized, the Syrian Television said in a commentary.

The television was reacting to remarks made by Khaddam to Al-Arabia television network, broadcast on Friday.

It lashed out at the former vice president for failing to take into consideration many popular protests that were held in Syria to protest the strong external pressure targeting Syria. The Syrian TV said that what Khaddam, whom it accused as "loyal to a Lebanese party that stands against Syria", announced is off the position which Syria committed itself regarding Lebanon and that hinges on national reconciliation and stability of the Arab country, in addition to support to all Lebanese forces, figures and blocs that work in this direction.

The TV held Khaddam responsible for deterioration of the situation in Lebanon due to the accumulated damages that were result of his repeated errors while dealing with the Lebanese brothers as well as his tough way in addressing the Lebanese parties, in addition to many other factors, foremost the international and Zionist interventions in Lebanon's affairs.

It added, Khaddam who elaborated on developments of the Lebanese crisis, which clearly included defending policies and stances taken by one Lebanese party, has forgotten that he was stopped from follow up of the developments in Lebanon in 1998 and during the rule of late President Hafez Al-Assad, due to the accumulated damages resulting from his repeated errors.

It underscored "what recently happened in Lebanon was result of continued practices that accumulated throughout the past years whereby Khaddam was following up the developments and events in Lebanon and as major partner in the decision making process".

The TV lashed out at the poverty of the Syrian people indicating that he uttered expressions that hurt feelings of the people from his luxurious palace which the TV "excluded that he bought from his limited income as a high ranking Syrian staff member".

On considering Khaddam a preacher for reform and democracy the TV said "the mentality of Khaddam is the stumble block in the way of reform and democracy in the country. Getting rid of this mentality contributed to the recent push forward of the reform process "
Posted by: Seafarious || 12/31/2005 13:21 || Comments || Link || E-Mail|| [10796 views] Top|| File under:
Former VP should be tried for treason - Syrian lawmakers
That didn't take long, heh.

The Syrian lawmakers unanimously call for former Vice President Abdelhalim to be tried for treason, corruption and disruption of the country's stability, against the backdrop of the statements which he made to Al-Arabiya TV station. This came in a recommendation unanimously approved by the lawmakers during the last meeting of its ninth legislative session, which centered on reply to Khaddam's interview with an Arab satellite TV channel last night. Khaddam said last night "Assad told me he had told some very, very harsh words to Hariri ... something like 'I will destroy anyone who tries to disobey us'. Hariri's nose started to bleed after this meeting ... his situation in Syria was complicated." Khaddam said the meeting with Hariri took place a few months before the February 14 assassination in a Beirut bomb blast. The parliament voiced in a message to the Syrian President that it stands with the leadership and denounced what was said by Khaddam because they tarnish Syria's steadfast positions against the aggressive plans against it.

The recommendation, read by parliament speaker Mahmoud Al-Abrash, called for putting Khaddam before the court of justice for charge treason against the nation and the people. This came in response to calls by MPs and the people who contacted the speaker after wrap up of the session and called for arrest of Khaddam by the Interpol and referring him to the court of justice to be tried for the crimes he committed against the country, his implication in corruption and levy an attachment on his and his family's movable and immovable properties.
Posted by: Seafarious || 12/31/2005 13:14 || Comments || Link || E-Mail|| [10795 views] Top|| File under:
Is Ahmadinejad on a messianic mission?
With negotiations over Iran's nuclear program looming once again, understanding Iran's new president, Mahmoud Ahmadinejad, is critically important. Perhaps the best place to start is the moment the world first gained a glimpse of Ahmadinejad's character and hard-line program.

When Ahmadinejad addressed the United Nations in New York last September, he suddenly felt himself surrounded by light. It wasn't the stage lighting, he said. It was light from heaven. Ahmadinejad related his otherworldly experience in a videotaped meeting with a prominent ayatollah in Tehran. A transcript of his comments and sections of the videotape wound up on a hard-line, pro-regime Web site, baztab.com.

According to the transcript, Ahmadinejad said a member of his entourage at the UN meeting first told him of the light. "When you began with the words 'In the name of God'... I saw a light coming, surrounding you and protecting you to the end [of the speech]." Ahmadinejad confirmed sensing a similar presence. "I felt it myself, too, that suddenly the atmosphere changed and for 27-28 minutes the leaders could not blink... They had their eyes and ears open for the message from the Islamic Republic," he told Ayatollah Javadi-Amoli.

Ahmadinejad's "vision" at the UN could be dismissed as political posturing if it weren't for a string of similar statements and actions that suggest he believes that he is destined to bring about the "end times" - the end of the world - by paving the way for the return of the Shiite Muslim messiah. Given that Iran continues to pursue suspect nuclear programs, which could bring the Islamic Republic dangerously close to a weapons capability, a leader with messianic visions is worrying. After all, this is the same man who recently pledged to use Iran's newfound powers to "wipe Israel off the map" and to "destroy America."

In a November 16 speech in Tehran to senior clerics who had come from all over Iran to hear him, the new president said that the main mission of his government was to "pave the path for the glorious reappearance of Imam Mehdi (may God hasten his reappearance)." The mystical 12th imam of Shiite Islam disappeared as a child in 941, and Twelver Shiites have awaited his reappearance ever since, believing that when he returns he will reign on earth for seven years, before bringing about the Last Judgment and the end of the world.

To prepare for the Mehdi, Ahmadinejad said, "Iran should turn into a mighty, advanced, and model Islamic society." Iranians should "refrain from leaning toward any Western school of thought" and abstain from "luxurious lives" and other excesses. Three months into Ahmadinejad's presidency, his views of the 12th imam are being widely discussed in Tehran. According to one rumor, as mayor of Tehran, Ahmadinejad drew up a new city plan for the imam's return.

In recent weeks, Ahmadinejad's aides have denied another rumor that he ordered his Cabinet to write a pact of loyalty with the 12th imam and throw it down a well near the holy city of Qom, where some believe the imam is hiding. Those who give credence to the rumor point to an early decision of his Cabinet to allocate $17 million to renovate the Jamkaran mosque, where devotees of the 12th imam have prayed for centuries.

Similarly, reports in government media outlets in Tehran have quoted Ahmadinejad as having told regime officials that the Hidden Imam will reappear in two years. This proved too much for one Iranian legislator, Akbar Alami, who publicly questioned Ahmadinejad's judgment, saying that even Islam's holiest figures have never made such claims.

While many Shiite Muslims worship the 12th imam, a previously secret society of powerful clerics, now openly advising the new president, is transforming these messianic beliefs into government policies. Led by Ayatollah Mesbah Yazdi, who frequently appears with Ahmadinejad, the Hojatieh society is considered by many Shiites as the lunatic fringe. During the early years of the Islamic Revolution, even Ayatollah Ruhollah Khomeini found their beliefs too extreme and sent them scurrying underground.

As devotees of the 12th imam, the Hojatieh believe only great tribulation will warrant his coming. Akin in some ways to Lenin's doctrine that worsening social conditions would hasten revolution, the Hojatieh believe that only increased violence, conflict and oppression will bring the Mehdi's return.

Since taking office last August, Ahmadinejad has installed Hojatieh devotees in his Cabinet and throughout the bureaucracy. The Ministry of Information and Security, largely sidelined by former President Mohammed Khatami, has re-emerged as a powerful repressive force, using plainclothes agents, allied with the paramilitary Bassij and non-government vigilantes, to crack down on potential opponents of the regime.

As the world prepares to confront an Iranian regime that continues to defy the International Atomic Energy Agency over its nuclear programs, we must listen to what Iran's leaders say as we watch what they do. A religious zealot with nuclear weapons is a dangerous combination the world cannot afford to tolerate.
Posted by: Dan Darling || 12/31/2005 12:54 || Comments || Link || E-Mail|| [10797 views] Top|| File under:
Syrian VP resigns, sez Assad 'threatened' Hariri
Embattled Syrian President Bashar Assad was dealt more bad news Friday night after former Syrian Vice President Abed al-Halim Khadem said that Assad "could have prevented the murder of former Lebanese prime minister Rafik Hariri." Khadem also acknowledged that Hariri was threatened by Syria months before he was assassinated. He quoted the Syrian president as telling Hariri, months before he was killed: "You want to bring a (new) president in Lebanon. ... I will not allow that. I will crush whoever attempts to overturn our decision."


Worked well, didn't it Pencilneck?

After the warning from Assad, Hariri left with "high blood pressure and his nose bleeding," Khadem said.

Khadem, however, said he was not accusing Syria of complicity in Hariri's Feb. 14 assassination in a massive truck bombing that killed 20 others on a Beirut street. He said uncovering the guilty parties was a matter for the UN commission investigating the murder.


"I done stuck my neck out all I can!"

Khadem made the claim as he declared a formal break with President Bashar Assad in a television interview from Paris, citing corruption within the regime and its failure to reform. "Hariri was subjected to many threats from Syria. ... Dangerous things were said. Once he was summoned to Damascus ... and spoken to in extremely harsh words by President Bashar Assad," Khadem said in the rare interview with Al-Arabiya, the pan-Arab satellite broadcaster.


Makes sense; try to scare him off first, then whack him when he doesn't scare.

Khadem became a Syrian vice president in 1984 and resigned in June. He was the nominal leader in Syria for a short period after Assad's father, Hafez Assad, died in June 2000.
A little more about Khadem:
In the Al-Arabiyah interview, Khaddam, 73, widely regarded as the architect of his government's Lebanon policy before its troop pullout, also announced the reasons for his resignation in June. He said he was "convinced that the process of development and reforms, be they political, economic or administrative, will not succeed" and preferred to choose "the motherland" over "the regime".

The eye doc oughta be able to read that chart from quite aways back.

"I have many things to say, serious things, when the time is right," he said, adding however that his relationship with Assad remained "amicable".

"Well, *I'm* feeling amicable, at least... say, it's pretty nice here in Paris, dontcha think?"

The vice president first asked to resign at a congress of Syria's ruling Baath party in June, but there had been no word since on whether Assad had accepted the resignation. At the time, he criticised Syrian foreign policy leading up to the withdrawal from Lebanon after a 29-year deployment under international pressure over the Hariri assassination. Khaddam, who long served Bashar's father Hafez before his death in 2000, was also close to former interior minister Ghazi Kanaan, for 20 years Syria's intelligence chief in Lebanon, who committed suicide in October. Lebanese media speculated at the time that Kanaan, who held the post before being replaced by Ghazaleh, had been killed because he was about to reveal the authors of Hariri's killing. Khaddam now lives in Paris, where he said he was writing a book, and, like Kanaan, was also close to the pro-Western Hariri. Kanaan and Khaddam were reportedly stripped of responsibility for the Lebanon file by Assad, in keeping with an agreement with pro-Syrian Lebanese President Emile Lahoud who accused the two men of being in Hariri's pay.
Posted by: Steve White || 12/31/2005 00:00 || Comments || Link || E-Mail|| [10793 views] Top|| File under:
Who's in the News
52
[untagged]
Bookmark
E-Mail Me
The Classics
The O Club
Rantburg Store
The Bloids
The Never-ending Story
Thugburg
Gulf War I
The Way We Were
Bio
Merry-Go-Blog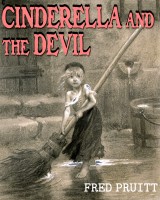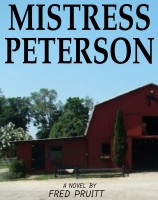 On Sale now!


A multi-volume chronology and reference guide set detailing three years of the Mexican Drug War between 2010 and 2012.

Rantburg.com and borderlandbeat.com correspondent and author Chris Covert presents his first non-fiction work detailing the drug and gang related violence in Mexico.

Chris gives us Mexican press dispatches of drug and gang war violence over three years, presented in a multi volume set intended to chronicle the death, violence and mayhem which has dominated Mexico for six years.
Click here for more information


Meet the Mods
In no particular order...


Steve White
Seafarious
tu3031
badanov
sherry
ryuge
GolfBravoUSMC
Bright Pebbles
trailing wife
Gloria
Fred
Besoeker
Glenmore
Frank G
3dc
Skidmark



Better than the average link...



Rantburg was assembled from recycled algorithms in the United States of America. No trees were destroyed in the production of this weblog. We did hurt some, though. Sorry.
3.236.143.121

Help keep the Burg running! Paypal: