the crimes against palestinien
last night we ve have be present to the an horrible violation of israeelis militaire that looking after killing children people and destruct housse it will be the kind of state trorrism the occupation in time of the american are destruct irak country profite the situation and no one can protest in this moment we will protest against all form of trrorism of state all kind of occupation and inhumanitiais act made against palestinien people


Since the "protest" you favor involves explosions, and cutting people's heads off, and taking little children hostage and killing them, I don't have a lot of sympathy for the destructin of "housse."

Islamic savagery has burned any sympathy I used to feel for the "innocents" killed or injured in retaliatory strikes. The "state terrorism" argument's likewise pretty used up: the Israelis don't cut people's heads off, the Americans in Iraq don't cut people's heads off. Neither the Israelis nor the Americans take hostages and hold them for ransom.

Since the "horrible violation of israeelis militaire" was brought on by Paleostinian savages rocketing civilians, you'll have to go elsewhere to express your indignation at the confluence of cause and effect.
Posted by: el faraj said || 10/03/2004 7:03:50 AM || Comments || Link || E-Mail|| [247 views] Top|| File under:
Arabia
'Kuwait does not deal with Arafat'
The State of Kuwait recognizes Yasser Arafat as the legitimate leader of the Palestinian people but does not deal with him, Foreign Minister Sheikh Dr Mohammad Sabah Al-Salem Al-Sabah affirmed in remarks published on Thursday. Sheikh Mohammad, in remarks to the Kuwaiti daily Al-Rai Al-A'm in New York upon his departure after chairing the Kuwaiti delegation at meetings of the United Nations General Assembly, said, "Kuwait does not want to deal with the chairman of the Palestinian National Authority Yasser Arafat. But Kuwait recognizes him as the chairman of the Palestinian authority and as the Chairman of the Palestine Liberation Organization and also recognizes the organization as the sole representative of the Palestinian people. We recognize all this but we do not deal with Yasser Arafat."

"We support (relevant) Security Council resolutions as they do not mention Yasser Arafat and refer to the right of the Palestinian people and we support this right," Sheikh Mohammad added in the exclusive remarks to the Arabic-language Kuwaiti newspaper. Sheikh Mohammad, added, in reference to Arafat, "I believe that he had made a great blunder against Kuwait and he has not corrected this grave mistake but I do not withdraw my recognition of him as the legitimate representative of the Palestinians because I do not possess this right. "It's the Palestinian people who have this right and I do not intervene in their affairs." The foreign minister was alluding to Arafat's siding with the ousted Iraqi regime of Saddam Hussein when the regime's troops invaded the State of Kuwait on Aug 2, 1990, and occupied the country for seven months.

Sheikh Mohammad denied speculations that Kuwait suspended contributions to the Palestinian Uprising Fund. "We have voted in favor of supporting the fund at (an Arab) summit and now we are awaiting mechanism of disbursing the support allocations. "We want to make sure that these support allocations would reach those who deserve the backing among the Palestinians." Elaborating further on the dire consequences of the 1990 Iraqi aggression, the minister said, "I understand the anger of the Kuwaitis regarding some Arab states that stood with Saddam Hussein thus I have always called on these states to correct this error and that's what I have urged Arafat to do."
Posted by: Fred || 10/03/2004 12:25:21 AM || Comments || Link || E-Mail|| [251 views] Top|| File under:
Britain
n.A.T.o. - a pop singer dressed as a suicide-bomber - causes outrage
By Elizabeth Day - Telegraph Group Limited
(Filed: 03/10/2004)

A self-styled "suicide bomber" musician who sings in Arabic and performs in a full-length burqa is planning a "terror concert" in Britain.

The Russian teenage singer, known only as n.A.T.o, performs with her face covered by a veil in front of screens broadcasting images from al-Jazeera, the Arab television station, interspersed with flashing words such as "al-Qaeda", "Iraq" and "Nasdaq".

Her manager, Ivan Shapovalov, who last year launched the controversial lesbian pop duo t.A.T.u, plans to give a concert in Britain in November after successfully organising a similar event in Moscow on September 11.

The Moscow "terror concert", timed to coincide with the anniversary of the World Trade Center attacks, included invitations designed like aeroplane tickets. The event was condemned as "sick" by Muscovites who were angered by the apparently frivolous depiction of a suicide bomber days after the Beslan school atrocity in which hundreds of Russian children and adults died.

The Muslim Council of Britain called Mr Shapovalov's plans "highly tasteless" and urged people to ignore the concert.

"This is seeking to make money on the back of the tragedies of other people," said Inayat Bunglawala, a spokesman for the council. "We'd rather ignore her. It is clearly designed to be provocative and controversial." Mr Shapovalov claimed that, despite the protests, he was currently negotiating with two leading British record companies to release n.A.T.o's first album.

"There has been a lot of interest from UK record companies because it's a revolutionary project," he said. "I am neither for nor against terrorism. I am against death. I simply create music.

"If people are scared by a woman wearing a black headscarf, that means they are sick themselves. I'm not leading a campaign. I like her songs and I like it when others listen to things I like. Nowadays, we are facing difficult times. Some organise protests; some give blood; some pray. I simply offer people a new kind of music.

"Every conflict springs from fear. We need to conquer this fear. Why fear a woman in black? Music is acceptance. This is an alternative to loneliness."

A member of Mr Shapovalov's creative team added that Britain was seen as an ideal place for a concert tour "because nothing is getting blown up in England".

Although Mr Shapovalov refused to disclose any further details about the type of songs n.A.T.o would perform, he insisted that the album had been recorded over the summer months before the Beslan school killings.

n.A.T.o, whose real name is not known, is believed to be from the Chelyabinsk region of Russia, near the Southern Urals. She sings in the Tadjik, Georgian and Pharsi languages.

Mr Shapovalov is rumoured to have struck up a friendship with her over the internet.

Mr Shapovalov's previous pop act, t.A.T.u, consisted of two teenage girls who courted controversy with performances featuring kissing and schoolgirl outfits. The act was denounced as "paedophilic pop" by children's advocates who tried to have their video banned from the BBC's Top of the Pops. The duo reached No 1 in January 2003 with the single All the Things She Said.

Mark Borkowski, a public relations adviser and the author of Improperganda - The Art of the Publicity Stunt, called Mr Shapovalov "a ruthless promoter".

He said: "This demonstrates how much you now have to push the envelope back in order to generate audience attention. But although it's easy to generate this kind of ballyhoo and throw taste out of the window, the act has to be able to deliver.

"This sounds like he has generated a short, sharp shock and lots of publicity rather than anything lasting. Having said that, it will doubtless get to No 1."

A spokesman for Nato, the North Atlantic Treaty Organisation, said that the pop, suicide bomber concept sounded like "a big joke".

"We have a solid sense of humour at Nato, but this does not sound like a very nice thing," he said. "She cannot use the Nato logo but the name Nato has no copyright. In fact anyone who wishes to call themselves or their child Nato is free to do so."


Posted by: Mark Espinola || 10/03/2004 1:04:37 PM || Comments || Link || E-Mail|| [250 views] Top|| File under:
British police will withhold true death toll in any major attack: report
LONDON - The police, seeking to minimize public panic, would withhold the true death toll if there is a catastrophic attack on Britain by the Islamic militant group Al Qaeda, the Sunday Times newspaper claimed. Citing leaked secret Scotland Yard plans, the paper said officers should not disclose the "numbers or seriousness/nature of injuries" immediately after a "dirty bomb" attack, even if there are thousands of casualties.

One of the confidential memos, titled Communications Strategy for Dealing with a Terrorist Attack, suggests that poor handling of an attack will have "political implications" that could damage the police and government, it said. The instruction to withhold information contrasts with assurances by Prime Minister Tony Blair and Home Secretary David Blunkett that the public will be told the truth about terrorism, it added.

Circulated widely as police and home office experts prepare plans to deal with an Al Qaeda "spectacular" in the run-up to the general election, perhaps in May next year, the document reflects concern that a large-scale attack could turn voters against the Blair government, it said. The memo, and another "restricted" paper titled "Major Incident Contingency Plans," said that an Al Qaeda attack here is likely to be at least as serious as the September 11, 2001 attacks in the United States when some 3,000 died.

The memos say that a massive chemical or biological attack could endanger people for "weeks/months," it said. The documents warn that Al Qaeda terrorists may use aircraft, trucks and cars to carry out simultaneous strikes at several places, which would cause large numbers of casualties.

Senior officials are especially concerned about the possibility of people learning that police had failed to act on prior intelligence about an attack.

The memos also warn Britains 1.2 million Muslims not to retaliate in the face of the anticipated violent "backlash" from racist groups, according to the daily. They say that tensions between white people and Muslims will "increase sharply" and could get even worse if Britain or the United States takes punitive action abroad, the newspaper said.
Posted by: Mark Espinola || 10/03/2004 1:31:01 AM || Comments || Link || E-Mail|| [228 views] Top|| File under:
Caucasus/Russia/Central Asia
Beslan Killer Krew member went to Finsbury Park Mosque
A member of the group responsible for the Beslan school massacre last month is a British citizen who attended the infamous Finsbury Park mosque in north London, The Observer can reveal.


I'm suprised, but I'm not surprised, if you know what I mean...

Two other members of the group, loyal to Chechen warlord Shamil Basayev, are also believed to have been active in the UK until less than three years ago. They are suspected of taking part in the raid on the school in which 300 people, half of them children, died. Russian security sources described Kamel Rabat Bouralha, 46 years old and the oldest of the three, as a 'key aide' of Basayev, who has a £5.5 million price on his head. Basayev has boasted of training the men who took control of the school and wired it with explosives. Investigators believe that the three men, all Algerian-born, travelled to Chechnya from London to take part in fighting there in 2001. Russian investigators are thought to have now identified most of the 33 men who occupied the school in Beslan last month. They include two Algerians in their mid-30s called Osman Larussi and Yacine Benalia. Both are thought to have been based in London until recently. Like Bouralha, they too are believed to have attended Finsbury Park mosque and to have joined the network of groups loyal to Basayev on arrival in Chechnya. General Ilya Shabalkin said that Bouralha had been detained while attempting to leave Russia for medical treatment in Azerbaijan. 'He says he is innocent, but there is strong evidence of his involvement in a grave crime,' Shabalkin said.

Senior sources at Scotland Yard are investigating the Russian information. Former associates in London confirmed that Bouralha had been a frequent visitor at Finsbury Park mosque from around 2000. According to Russian security sources, there are up to 300 Arab mercenaries operating with rebel formations in Chechnya. The Observer has obtained detailed reports into al-Zarqawi's group compiled largely from 'communications intercepts' by a Western intelligence service. A series of telephones seized from militants has allowed investigators to build up a picture of a European network that stretches from Poland to the UK. There are several references to obtaining false documents from London.
Posted by: Dan Darling || 10/03/2004 12:20:13 AM || Comments || Link || E-Mail|| [240 views] Top|| File under:
China-Japan-Koreas
Destroyer patrol is first step in defense against missile attacks
EFL


TOKYO — Amid heightened concerns of a North Korean missile test, a U.S. destroyer has started patrolling the Sea of Japan in what officials say is a first step toward creating a shield to protect the United States and its allies from a foreign missile attack. Navy officials confirmed that the Curtis Wilbur, one of three ships in the U.S. 7th Fleet tasked with the patrols, left its base just south of Tokyo earlier this week.


headsup to NK - we may try a test of our own


They refused to comment on details of the destroyer's mission for security reasons. But Navy Secretary Gordon England said in March that the patrols would begin Oct. 1, and fleet officials confirmed that there has been no change in the schedule. The other two destroyers assigned to the mission remain in port at Yokosuka Naval Base, the fleet's home.

The patrols are an initial step toward fulfilling a promise President Bush made two years ago to erect a ballistic missile shield that would protect the United States, its allies and its troops abroad from attack.


something Kerry would disband


Bush cleared the way for the system by withdrawing from the 1972 Anti-Ballistic Missile Treaty, which banned ship-based missile defenses. He's called the plan one of his administration's top priorities.

Critics, however, say such a shield would be too complex to be effective. It's estimated to cost $51 billion over the next five years.

How much would reconstruction of L.A. cost?


Starting the program in the Pacific underscores Washington's increasing concern over North Korea's suspected development of nuclear weapons and long-range missiles capable of reaching Alaska or perhaps even western mainland states.

All of Japan is already within reach of the North's missiles, as are the more than 50,000 U.S. troops deployed here, including the 20,000-strong 7th Fleet, the Navy's largest and the only one with a home port outside of the United States.

North Korea's state-run media was quick to denounce the deployment.

Sea of fire, yadda yadda...



"The U.S. should clearly understand that a preemptive attack is not its monopoly," North Korea's Rodong Sinmun said in a commentary Friday, adding that the deployment of the destroyer "proves that the U.S. attempt to invade the DPRK has reached a serious phase of implementation."


Posted by: Frank G || 10/03/2004 6:45:17 PM || Comments || Link || E-Mail|| [237 views] Top|| File under:
How did the United States lose South Korea's heart?
Very long but excellent perspective piece from the Sunday Chicago Tribune. Registration required. Explains nicely how Kim Dae Jung worked to subvert both democracy and Korean-American relations during his term as President of South Korea.
Posted by: Steve White || 10/03/2004 12:08:48 PM || Comments || Link || E-Mail|| [245 views] Top|| File under:
Europe
British loons posing as Rights groups protest terror detentions
LONDON (Reuters) - Hundreds of human rights campaigners have held a vigil outside a prison to protest against Britain's detention without trial of 11 foreign terror suspects. Sunday's vigil outside London's Belmarsh high security jail, where some of the suspects are detained, drew attention to controversial powers allowing Britain to indefinitely detain foreign nationals suspected of links with international terrorism. The protest took place ahead of further legal attempts to challenge the special post-September 11 anti-terrorism laws under which the suspects are being held. Critics have described the laws as discriminatory and Britain had to opt out of parts of the European Convention on Human Rights to imprison suspects without trial.


"[D]iscriminatory?" What is discriminating about interfering with plans being made by aspiring mass murdering psychotics to kill Brits wholesale? Fricking wingnuts!


The nationalities of the 11 are unclear.
So, once again, how are these morons "critics" allowed to suddenly assume that claims of discrimination are called for?
"There can never be any justification for indefinite detention without trial," said a spokesman for rights group Liberty, whose director Shami Chakrabarti attended the vigil.


I don't recall any proclaimed intentions of holding these thugs indefinitely.


"If there is a case against these men, it should be brought to court in the traditional British manner for a jury to decide and the men should be allowed to be legally represented to put their case."Jean Lambert, a member of the European Parliament for the Green Party, said the detainees had no idea what their future would be.


Guess again, nutjob. Some terrorist prosecutions involve extremely sensitive state secrets. The very nature of fighting those who would destroy a nation's government involve methods and tactics that should not be made public.


"You either charge these people or you release them, but what you don't do is carry on holding them in limbo without any clear legal status whatsoever," she told Reuters, adding a "good couple of hundred" protesters had gathered outside Belmarsh.


Engaging in terrorist activity is pretty much an automatic forfeit of due process.


Under the special powers, the government does not have to prove the detainees committed a crime, only that authorities have "reasonable grounds" to suspect they might pose a threat.
Posted by: Zenster || 10/03/2004 3:22:40 PM || Comments || Link || E-Mail|| [267 views] Top|| File under:
French MP: US hit hostages' convoy
A French MP has accused the US of scuttling his unofficial attempt to secure the release of two French journalists held in Iraq. Didier Julia, an MP for French President Jacques Chirac's ruling party, said his efforts to release reporters Georges Malbrunot and Christian Chesnot failed after US troops opened fire on the convoy attempting to bring them out of Iraq en route to Syria. Six of the French journalists' Iraqi escorts were killed in the US bombing barrage. Julia's assistant, Philippe Brett, had persuaded the kidnappers to release the Frenchmen and they all left in two separate convoys from their place of detention, both of which had come under US fire, the MP said. "They set up 20 roadblocks and six members of the team protecting the journalists were killed," said Julia, whose mission enjoys no backing from the French foreign ministry. The ministry said it had no comment on the release effort or Julia's report of the US attack.

The MP said Brett learned of the mission's failure as soon as he arrived separately at the Syrian border and headed straight back to the journalists' captors. "The three Frenchmen are still in Iraq in the hands of the resistance," he said. "The Americans increased their bombardment and deployed two divisions to fire upon all terrorists who pass."

Julia, 70, is vice-president of the Iraqi-French Friendship Group. The two journalists have been held hostage by the Islamic Army of Iraq since August 20. The US military on Friday rejected Julia's accusations that US troops had fired on a mercy mission to extricate the two kidnapped French newsmen, killing six escorts. "I'd say that none of that is true. I have not seen any reports that would indicate any of these stories showing up are accurate or true," said senior spokesman Rear Admiral Greg Slavonic.
Posted by: Fred || 10/03/2004 11:31:48 AM || Comments || Link || E-Mail|| [249 views] Top|| File under:
France slaps slams hostages 'mediator'
France has criticised unofficial negotiators for frustrating the country's efforts to gain the release of two French hostages held in Iraq. French parliamentarian Didier Julia has been leading unofficial attempts to free the two journalists, kidnapped in August with their Syrian driver. Foreign Minister Michel Barnier says he had indirect contact with the hostage-takers before Mr Julia's efforts. But, he says, these broke off when the private mediation began. Mr Barnier said he hoped these unofficial efforts "will not have a negative effect on the negotiations or delay the deliberations. All the progress we have made was interrupted on 28 September by the parallel steps taken by Mr Julia's group."

Mr Julia is believed to be working closely with Philippe Brett, a little-known figure with a history of political intrigues dealings in France and Iraq. Speaking in the Syrian capital Damascus, Mr Julia dismissed the foreign ministry's fears. He told Reuters news agency that it seemed Mr Barnier was using him to mask the government's own lack of success in freeing the two men. "I don't see how our mission has placed the lives of the hostages in danger," he said. "I believe Barnier, faced by the inability to do anything in the past 45 days, is looking for a scapegoat."

France, which opposed the US-led war in Iraq, has so far been unable to secure the release of 41-year-old Georges Malbrunot and Christian Chesnot, 37. The government has despatched its own official envoy to Jordan to negotiate for their release. On Friday Mr Julia said that a convoy bringing the captives to Syria came under US fire, scuppering their release. However, the American military say they have had no reports of such an incident.
Posted by: Bulldog || 10/03/2004 9:30:37 AM || Comments || Link || E-Mail|| [242 views] Top|| File under:
Home Front: Politix
Drudge Has a Candid Photo?!?!?!?!?
HAT TIP TIP AND TIP AGAIN TO MATTHEW THE PERSISTENT!



When I was in school, and folks were caught bringing crib notes into tests, they got an "F" and suspended....

Only a headline now, but...
Posted by: BigEd || 10/03/2004 2:13:11 PM || Comments || Link || E-Mail|| [388 views] Top|| File under:
Home Front: WoT
Goss Choice Quit CIA In 1982 Under Fire
Michael V. Kostiw, chosen by CIA Director Porter J. Goss to be the agency's new executive director, resigned under pressure from the CIA more than 20 years ago, according to past and current agency officials. While Kostiw, a colonel in the U.S. Army Reserve, longtime lobbyist for ChevronTexaco Corp. and more recently staff director of the terrorism subcommittee of the House Permanent Select Committee on Intelligence, has been through the CIA security vetting procedure, final clearance to take the job has not been completed pending review of the allegations. The job is the third-ranking post at the CIA.

In late 1981, after he had been a case officer for 10 years, Kostiw was caught shoplifting in Langley, sources said. During a subsequent CIA polygraph test, Kostiw's responses to questions about the incident led agency officials to place him on administrative leave for several weeks, according to four sources who were familiar with the past events but who asked not to be identified because of the sensitivity of the information. While on leave, Kostiw told friends he decided to resign. Agency officials at the time arranged for misdemeanor theft charges to be dropped and the police record expunged in return for his resignation and his agreement to get counseling, one former official said.


Oh well. That's that. Nice knowing you.

CIA spokesman Mark Mansfield said yesterday that Kostiw had declined a request for an on-the-record interview. Goss also has refused to discuss the matter with The Washington Post. A CIA official who asked not to be identified said Kostiw, who had a top secret clearance while working for the House committee, "had undergone the security vetting process required of all CIA employees." He has taken a polygraph and psychological examination, according to a friend of Kostiw.

The CIA official, citing privacy considerations, refused to confirm or deny the events alleged by the former and current agency officials as the basis under which Kostiw previously left the agency. It was learned yesterday, however, that final adjudication of Kostiw's situation had not yet been completed, although his swearing-in had been scheduled for Monday, according to a friend of Kostiw. As executive director, Kostiw would have a major role in budgetary allocations within the agency and personnel matters, including promotions, assignments and discipline. He would "manage the CIA on a day-to-day basis," according to the CIA Web site. He would work with a board that includes the agency's chief financial officer, head of human resources, chief information officer, and chiefs of security, and global support.
Posted by: Steve White || 10/03/2004 12:03:13 AM || Comments || Link || E-Mail|| [235 views] Top|| File under:
Southeast Asia
New sultan of Sulu vows to wrest Sabah from Malaysia
THE newly crowned sultan of Sulu in the southern Philippines said on Sunday he will fight to get back the state of Sabah from Malaysian control, claiming territorial rights over the North Borneo territory. "I will fight for my family's rights in the World Court," Rodinood Julaspi Kiram 2nd told hundreds of followers outside a mosque in Quezon City, where he was crowned the 29th sultan of the Sultanate of Sulu and North Borneo. "Malaysia is illegally occupying Sabah. Sabah is ours, we will take it back."

Kiram said he was appalled to watch television images of Filipino women and children being maltreated by Malaysian police in several Sabah communities. Tens of thousands of Filipinos in Sabah have been sent back home since 2002. "The Malaysians have no authority to expel Filipinos from Sabah because the territory belongs to us," he said, adding he would enlist the help of the Philippine government to bring his case to the International Court of Justice. Kiram, 56, is only now ascending to the sultanate's throne, five years after his father's death, because of confusion about succession rules. The last Sultan of Sulu left about 70 families as heirs.

Kiram said Malaysia helped Muslim rebels fight Manila in the 1970s, providing the separatists with sanctuaries, training bases, weapons and moral support. He said he knew about the Malaysia's role in the rebellion because he was a former guerrilla leader himself. Kiram said Malaysia has recently changed strategy and agreed to broker peace negotiations between the Philippine government and the Muslim rebels only to protect its claims on Sabah.
Posted by: Fred || 10/03/2004 10:26:50 AM || Comments || Link || E-Mail|| [634 views] Top|| File under:
Embassy bomber fell under the spell of JI preachers
Heri Kurniawan, alias Golun, left his Indonesian village in April after telling his family, including his pregnant wife, that he wanted to die a martyr. Five months later, he drove an explosive-filled van to the Australian Embassy in Jakarta and blew it up, killing himself and eight others, Indonesian police say. Golun's parents and friends say he and six other villagers developed a passion for holy war and a hatred for America and its allies after coming under the spell of two militant Islamic preachers who arrived in Kebon Pedes a year ago.
Continued on Page 49
Posted by: Dan Darling || 10/03/2004 12:18:29 AM || Comments || Link || E-Mail|| [273 views] Top|| File under:
Syria-Lebanon-Iran
Iran FM warn of travel to Iraq holy sites (too hot)
Oct 3rd, 2004 Persian Journal
Iranian people refrain from illigal travels to the Iraqi holy sites, Kamal Kharazi called on again during his visit to the released diplomat, Fereydoon Jahani. Reffering to the critical situation in Iraq, Iranian Foreign Minister added that holding personal passport and visa is vital for Iranian pilgrims who want to travel to Iraq.
(What about all of Iran's exported jihadists, do they need a passport or just an AK47?)
Posted by: Mark Espinola || 10/03/2004 12:41:51 PM || Comments || Link || E-Mail|| [247 views] Top|| File under:
Iran dismisses Kerry's nuclear proposal (lol)
(Yup, it's more 'news' from AlJazeera. Look, we need to laugh!)
Iran dismissed Sunday a proposal by the U.S. presidential candidate John Kerry who suggested providing Tehran with nuclear fuel for its power facilities if the Islamic state agrees to abandon its own fuel-making activities.


First they had to stop laughing.

Iranian foreign ministry spokesman Hamid Reza Asefi said that it would be "irrational" for Iran to jeopardize its nukes program by depending on supplies from abroad. "We have the technology (to make nuclear fuel) and there is no need for us to beg from others," Asefi said at a weekly news conference. "This suggestion is good for countries that do not have this technology, but we do not need their generosity and help." He added.


An Iranian thanking Kerry for "generosity and help" should be in the next Repub ad in a purple state.

The United States claims that Iran is planning to use its nuclear reactors to develop atomic bombs. Tehran insists that it is strictly seeking the peaceful generation of electricity from nuclear power.

The U.S. President George Bush wants Iran's dossier to be sent to the United Nations Security Council for possible sanctions over its nuclear program. But Kerry says that he would test Iran's intentions by supplying it with nuclear fuel for its power reactors if Tehran ceased its efforts to make its own fuel and returned the spent fuel after use. In his debate with Bush, Kerry said that the United States should have joined a British-French-German initiative that aimed at getting Iran to agree to halt activities related to the enrichment of uranium.

Asefi also said that Iran could not trust any agreement with the West to supply it with reactor fuel.


This guy figured that out all by himself..




And quickly, too. Bright boy.

"What guarantees are there? Will they supply us one day and then, if they want to, stop supplying us on another day?" he said.

U.S. Undersecretary of State John Bolton stressed the Bush administration's tough line on Iran, in remarks published in Germany's Welt am Sonntag newspaper on Sunday. "We are not considering any military intervention at the moment.


Note the wording here 'at the moment', no wonder the mad mullahs are going bonkers lol


But our position is that we should not exclude any option from the start. Iran must understand that our policy red line is the acquisition of nuclear weapons," he said. "The most important thing at the moment is to get Iran on to the agenda of the UN Security Council to demonstrate that the international community won't accept it acquiring nuclear status," he added.

Iran is allowed to enrich uranium for peaceful purposes under the nuclear Non-Proliferation Treaty. It has rejected repeated calls by European countries to freeze its nuclear fuel-cycle activities.


(What a glowing report that was :)
Posted by: Mark Espinola || 10/03/2004 11:44:23 AM || Comments || Link || E-Mail|| [250 views] Top|| File under:
Iran 'warns' Iraq of Israeli agents in Kurdish north
Note the source, AlJazeera 10-3-04
Iran said Sunday that although it wasn't able to confirm reports that Israeli agents have been operating in the Kurdish areas of northern Iraq, Iraqi officials should "pay attention".
CBS is in need of a few good reporters.. Lets read this 'news' again: Iran said Sunday that although it wasn't able to confirm reports that Israeli agents have been operating in the Kurdish areas of northern Iraq, The Jihad boys at AlJazeera beating the same old drums.
"Regarding the presence of Israeli forces in northen Iraq, we have also heard some things," foreign ministry spokesman Hamid Reza Asefi told reporters.
heard some things?? Wow what reporting this is lolol
"We hope this news is a lie and that Iraqi officials pay attention to the sensitivities of neighbouring countries," he warned, adding the matter was the subject of "protests" by several states on the sidelines of an Organisation of Islamic Conference (OIC) gathering in Turkey. Although Asefi said "our proof is only based on reports",


lol


he warned that any Israeli presence in northern Iraq "is not something that the Islamic and regional nations would accept, because Israel is an enemy of the region."


Because Iran' mullahs say so ...please


Allegations that Israeli agents have been operating in Iraq's Kurdish areas has been circulating for several months.


(I bet they have with pro-Iranian reporting like this rubbish.)


On Saturday, Mustafa Feki, a leading Egyptian MP charged that Israel had taken advantage of the U.S. war on Iraq and the political turmoil in the country, to deploy large numbers of it agents there to spy on Iran and Syria.


(Somebody has something to they do not others viewing)


"They can deny it all they like but it's the reality,"
(WOW)
said Mustafa Feki, the chairman of the Egyptian parliamentary foreign affairs committee and a leading member of the ruling National Democratic Party of President Hosni Mubarak.
Posted by: Mark Espinola || 10/03/2004 11:31:29 AM || Comments || Link || E-Mail|| [236 views] Top|| File under:
Iran refuses nuclear handover demands
Iran says it is not willing to be held to ransom for the nuclear technology it has already developed in order to maintain its growing electricity needs. Iran said today it had already acquired the technology to produce its own nuclear fuel and said it would be "irrational" to agree to surrender such a capability in exchange for supplies from overseas. "One should not put one's fate in the hands of others. It would be irrational," said foreign ministry spokesman, Hamid Reza Asefi. "We have the technology and there is no need for us to beg from others. This suggestion is good for countries that do not have this technology, but we do not need their generosity and help," he added. Asefi was reacting to US Democratic presidential candidate John Kerry, who has suggested providing Iran with nuclear fuel to generate electricity if the country agreed to give up its controversial work on the nuclear fuel cycle.


"Mr. Howell! Mr. Howell!"
"What is it, Gilligan? Can't you see I'm busy?"
"They said 'no,' Mr. Howell!"
"Did they? Lovey! Go speak French to them!"
Posted by: Fred || 10/03/2004 10:51:14 AM || Comments || Link || E-Mail|| [250 views] Top|| File under:
'Lebanon, Syria have rejected UNSC ruling'
Secretary-General Kofi Annan reported that Syria has not pulled its forces out of Lebanon as called for by the UN Security Council, and said he had requested a timetable from Damascus for its "full implementation."


Not much gets by old Kofi, does it?

He said Lebanon also failed to meet a council request to disband and disarm all Lebanese and non-Lebanese militias and told the council he had asked Beirut for a similar timetable for its compliance.


Right. This I want to see...
"It is time, 14 years after the end of hostilities and four years after the Israeli withdrawal from Lebanon, for all parties concerned to set aside the remaining vestiges of the past," Annan said Friday in a report to the Security Council. "The withdrawal of foreign forces and the disbandment and disarmament of militias would, with finality, end that sad chapter of Lebanese history," he said. On Sept 2, the deeply divided council narrowly adopted a resolution introduced by the United States and France calling for the withdrawal of all foreign forces from Lebanon and the disbanding of militias. It asked Annan to report on compliance in 30 days. Asked later by reporters if, in the report, he is pushing for a Syrian troop withdrawal, Annan said the resolution "speaks quite clearly on that."


"I ain't demanding it, see? But the resolution does. What can I do?"

While the resolution sent a strong message to Syria from the United States and key European countries to get out of Lebanon, the final draft was defanged dropped a threat "to consider additional measures" if it isn't implemented. Annan said Lebanese officials assured him of their intent to disarm all militias, but also informed him that "the fragile security situation in the region, the risk to Lebanon's stability and the lack of a comprehensive regional peace process would make it difficult to implement the resolution immediately and fully."


"We're gonna do it, see? But we can't while there's Zionists about..."
Posted by: Fred || 10/03/2004 11:51:27 PM || Comments || Link || E-Mail|| [241 views] Top|| File under:
Guess who proved B61-11 bunker-buster's deterrent value: DefSec Perry, in 1996 vs Libya
Kerry's own party has already proved the deterrent value of the B61-11 bunker-buster, when Libya, threatened by Perry and Clinton with the B61-11, halted its construction of underground nuclear facilities. Source is liberal defense org CDI, which recites the arguments of left-lib critics of the B61-11 but gives away the game in its account of the actual, real-world example of a Dem administration's successful use of this deterrent by brandishing it against Khaddafi.



"Proponents claim these weapons could destroy deeply buried facilities used in the production of chemical, biological or nuclear weapons and would thereby dissuade people like Saddam Hussein from developing such weapons in the first place. Opponents claim creating such weapons would threaten international law and might accelerate the proliferation of nuclear weapons without giving the United States much added bunker-busting capability. Little noted in this debate is the fact that the United States has been at work on similar weapons since the mid-nineties and already has a bunker-busting nuclear weapon, the B61-11, a nuclear gravity bomb.

"The Pentagon began developing the B61-11 in 1993 and deployed it in 1997. Treading lightly around its obligations under the Comprehensive Test Ban Treaty, which the United States observes but has never ratified, American nuclear scientists billed B61-11 as a spin-off of an existing weapon. By putting an iron casing around the nuclear warhead, the design theoretically allowed the weapon, released from an aircraft, to burrow through earth or concrete to destroy its target - the same mission officials at the Department of Energy envision for weapons currently being studied.

"In 1996, the United States even threatened to use the B61-11 against Libya. When American intelligence learned that the Libyans were building a large underground plant to develop chemical weapons, Defense Secretary William Perry stated publicly that the United States would consider its whole range of weapons to stop construction - an implicit reference to nuclear weapons.5 One of Perry's assistants, Harold Smith, departing from the administration's script of calculated ambiguity, later explicitly mentioned to reporters that, since the United States lacked the conventional capability to destroy such targets, the B61-11 would be the "weapon of choice" for this role.6


[SPIN ALERT]


Although it is unclear what factors influenced their decision,


[END SPIN ALERT

]
the Libyans eventually halted construction...."


Q-man definitely was not stupid.
Posted by: lex || 10/03/2004 11:45:41 PM || Comments || Link || E-Mail|| [233 views] Top|| File under:
Terror Networks
13 ways to identify yourself as the Muslim fundamentalist
Posted Oct 1st, 2004 Persian Journal

1. You will tolerate if someone says that there is no Allah, but will call for his head if he says that Mohammad is not the final prophet of that Allah.

2. You will claim that Allah is most merciful and most compassionate, but will also say those who do not believe in Allah will be roasted in the boiling oil by Allah.

3. You will claim that Allah has already decided who will be the Muslim and who will not be, but you will also claim that Allah has ordered the Muslims to convert the kafirs into Islam.

4. You will claim that Allah is omnipotent, but will also say the Allah is begging everyone to believe Him.

5. You will claim that Allah is omniscient, yet you will claim that Allah does not know what you are going to do next, since He has given you the freewill.

6. You will claim that Islam is a religion and those who critisize Islam are anti-muslim racists, but will also ask all the nations should be politically ruled by Islamic Law.

7. You will claim that Islam gives equal freedom/rights to women as well as men, but will say that women should be veiled but not men.

8. You will ask for rights for veling Muslim women in non muslim countries, but will refuse the rights of non muslim women to wear what they like in Muslim majority nations.

9. You will ridicule the myths in other religions but you will also claim that Mohammad rode a mythical horse to heaven.

10. You will always say "insha Alla" meaning all things happen due to the will of Allah, but will say all the criticism of Islam is satanic act and all the anti-Muslim acts are satanic acts.

11. You will claim that Islam is most tolerant but you will also shout all the critics of your views should be killed.

12. You will claim that Quran is without confusion, but you will also claim that your own sect is the only one that correctly understood Quran.

13. You will claim that Allah is limitless in his capacity but will also claim that Allah cannot talk to anyone after having talked to Mohammad.


Posted by: Mark Espinola || 10/03/2004 12:48:56 PM || Comments || Link || E-Mail|| [252 views] Top|| File under:
Israel-Palestine
A new method of smuggling weapons
Link goes to Free Republic post...story is apparently from Maarev Hebrew edition and translated by Freeper...


The IDF and the Shabak (Shin Bet) have foiled numerous attempts by terrorists in the Gaza strip to smuggle hand grenades inside the behinds of sheep.

I'm not touching this one. Insert your own baaaaad sheep joke here.

The new method was foiled about a month ago after the arrest in the Kahn Younis area of a Arab cell identified with the "Abu Rish" faction of the Tanzim terrorist group. The Arabs tried to smuggle through the Mousai road in the southern Gaza Strip hand grenades inside four sheep belonging to them. In the last few days Abrihim Drajam, one of the members of the cell, has been charged with a crime.

Cruelty to hand grenades?

Draj'am is accused of exploiting the permit given to him by the IDF in order to smuggle weapons in the Gaza strip. During the month of July, Drajam tried to smuggle through the pass he worked at eight hand grenades in the behinds of live sheep that were passing at the passageway. The hand grenades were to be used to commit terror attacks against soldiers who were stationed at the place.

The arrest of Drajam occured when he was on the way to meeting another terrorist who he was supposed to train in on how to insert the grenades into the sheeps behinds.

In his investigation Drajam said he was to receive the sheep with the grenades in their behinds, and then he was to remove the grenades and hide them in his house. The arrest of Drajam occured when he was on the way to meeting another terrorist who he was supposed to train in on how to insert the grenades into the sheeps behinds. Two of his friends were also arrested. From an investigation it was found that Drajam was also in contact with other smugglers who used to smuggle through the Tabuah checkpoint explosive devices inside milk kettles. In the beginning six hand grenades were found inside a milk kettle, and even this smuggling operation Draj'am knew about it. The IDF says this is the first time they have witnessed an attempt to smuggle explosive materials inside live animals. The IDF worries that terrorist groups have managed, using the same tactic, to smuggle into Gaza and outside of it many arms.
Posted by: dennisw || 10/03/2004 4:50:22 PM || Comments || Link || E-Mail|| [234 views] Top|| File under:
Sharon vows to expand Gaza raid
By Nidal al-Mughrabi
Israeli leader Ariel Sharon has vowed to widen an offensive into Gaza which has killed 55 Palestinians until militants stop firing rockets that have fuelled criticism of his plan to quit the occupied strip. Defying one of the biggest and bloodiest raids in four years of conflict, militants fired another rocket into Israel on Sunday. Israel killed them with a missile as they tried to leave the launch site with a donkey cart.


IDF personnel were heard shouting, "Your ass is mine!"


The Palestinian rocket caused no casualties in Israel. Prime Minister Sharon needs to show he can stop rocket strikes like one that killed two Israeli toddlers last Wednesday to counter rightists who say that evacuating troops and Jewish settlers from Gaza will encourage more attacks. Nearly 200 tanks and armoured vehicles have seized 9 square km (3 square miles) of the northern strip and pushed deep into teeming Jabalya refugee camp, a militant hotbed. Sharon told Army Radio the army would expand the "buffer zone" in northern Gaza to spare Israeli towns from rocket attacks and ensure there was no withdrawal under fire next year. "Evacuating the Gaza Strip is a plan that will be carried out and all orders have been given to ensure that there will be no fire at the time of the evacuation and I believe not after that either," Sharon said. Israel's army chief said the operation could last weeks.


Best news of all. At this rate "weeks" = a whole lotta dead Hamas.


Militant factions have vowed to drive back the four-day-old offensive and to fire rockets deeper into the Jewish state. Two militants from the Popular Resistance Committees were killed moments after firing Sunday's rocket. The army said it hit them as they left with a cart laden with accelerants projectiles.

UNDER SIEGE
Gunbattles subsided somewhat in Jabalya as the army strengthened its grip. Wary of Israeli drones buzzing overhead to direct fire, fighters tried to keep undercover. Residents in the town of 100,000 said they were terrified.
[wrings hands in despair]
The Palestinians are "terrified." The Palestinians are "terrified." Dear oh dear, what to do? Whatever can we do about these maggots getting a taste of their own medicine?
[/wrings hands in despair]
"We are short of water and food. Children cannot sleep because of the gunfire," said farmer Hassan Abu Ahmad, a father of seven children who was hiding at his home in Sikka Street, eastern Jabalya.


Maybe the gunfire will tone down a bit if you tell them to stop all those "weddings," Hassan.


Israeli troops killed three militants from Hamas and the kindred Islamic Jihad group early on Sunday. The army said it opened fire when it saw the men planting a bomb. Another militant was shot dead in Jabalya. Medics said a 13-year-old boy died of wounds after being shot in Jabalya. The army was checking the report. Palestinian witnesses said a deaf man was shot dead on his balcony. The army said he was suspected of being a spotter for the militants.


I guess he didn't hear the warning shots.


The latest casualties brought the Palestinian death toll to 55, at least 34 of them militants. Three more Israelis have been killed, two soldiers and a woman jogger. Armoured bulldozers demolished homes, citrus orchards, a clothing factory and a kindergarten in the northern Gaza Strip, witnesses said. The army says it is destroying cover used for firing rockets. Palestinians call it collective punishment.
And Palestinian terror attacks against Israel are not a form of collective punishment? You can take your well-sauced gander and stuff it. Preferrably where the sun don't shine.
Addressing the zone under siege by radio, Palestinian President Yasser Arafat urged people to stand firm "against those racists, barbarians and criminals." But his leadership has signalled that militants should stop rocket attacks to avoid "giving the Israelis a pretext."


"[P]retext?" How about just f%&king cause?


Militant factions are bent on giving the impression that they drove Israel out of the Gaza Strip if there is a pullout from the territory occupied since the 1967 war. Israel's army is determined to smash them first.


My money's on "smash them first."


Hamas militants, sworn to Israel's destruction, have threatened to use its rockets to hit Ashkelon, the closest major Israeli city, 12 km (7.5 miles) to Gaza. Israeli security sources believe Ashkelon is too far away to face a major threat.
Posted by: Zenster || 10/03/2004 4:48:44 PM || Comments || Link || E-Mail|| [237 views] Top|| File under:
Home Front: Culture Wars
Tutu in anti-Guantanamo theatre
Archbishop Desmond Tutu is to appear in a New York off-Broadway play highly critical of the US handling of detainees at Guantanamo Bay...


The accompanying photo is priceless. "You love me! You really love me!"
Posted by: Anonymoose || 10/03/2004 1:27:12 PM || Comments || Link || E-Mail|| [249 views] Top|| File under:
Israel-Palestine
Killing in the name of God
Poverty, hate turn a Palestinian youth into ready recruit as suicide bomber


Long story from the Sunday Chicago Tribune, but worth the read. Registration required.
Posted by: Steve White || 10/03/2004 11:55:16 AM || Comments || Link || E-Mail|| [238 views] Top|| File under:
Palestinians laud US Christian stand
Palestinian religious leaders have welcomed efforts by two US-based Christian groups to exert economic pressure on Israel in response to its repressive policies against the Palestinians. This week, the US-based Episcopal Church said it would contemplate action against companies involved in the occupation of Palestine, especially in the construction of the separation wall Israel is building in the West Bank. The wall, declared illegal by the International Court of Justice in The Hague, is viewed by the bulk of the international community as a land grab and an attempt to kill any prospect of a viable Palestinian state in the West Bank.

Earlier, another American church, the Presbyterian Church, embarked on a campaign to against companies involved in the building of Jewish-only settlements in the occupied territories. "We salute these two churches for taking these courageous steps to help the oppressed Palestinian people," said archimandrite Ata Allah Hanna, spokesman of the Orthodox Church in Jerusalem. "We do hope and pray that other churches and groups will act similarly in fulfilment of Jesus Christ's ideals of siding with the victims of oppression." He told Aljazeera.net the churches' decisions were not made hastily or haphazardly. "They dispatched their representatives to Palestine who saw the enormity of Israeli repression and persecution. It is imperative to point out that no real Christian can accept, condone or ignore the colossal crimes Israel is committing in this holy land."

Some Jewish leaders have denounced the Presbyterian and Episcopal churches' attitudes towards its barrier. "There is a certain moral blindness here that is very hard for me to understand," Rabbi Erec Yoffie, president of the Union for Reform Judaism, was quoted as saying on Friday. "There is no parallel pressure on the Palestinians. That is unfair," said Yoffie, who has been convincing the leaders of the Presbyterian Church to revoke its campaign.

Responding to the claims of a Jewish leader that the campaign was motivated by anti-semitism, Ikrima Sabri, the mufti of Palestine, said: "These rabbis are with Israel, right or wrong. They want the world to turn a blind eye to the slow-motion holocaust Israel is carrying out against five million defenceless and helpless human beings whose fault is their enduring yearning for freedom from Jewish tyranny."
Posted by: Fred || 10/03/2004 10:57:15 AM || Comments || Link || E-Mail|| [262 views] Top|| File under:
Gaza: US blamed
Hamas' representative in Lebanon, Osama Hamdan, said the massacres committed in Gaza were carried out with American consent. "It is obvious that these massacres couldn't have happened without an American political cover or through American pressure on the members of the UN not to condemn the Israeli actions," he told Aljazeera.net "With the US now committing crimes in Iraq and before that in Afghanistan, this reveals that the American mentality and style is similar to the Israeli one. The US can't criticise Israel because it will be criticising itself." John Greshman, co-director of the US-based Foreign Policy in Focus thinktank, attributed US reluctance to be more condemnatory of Israel on the large number of pro-Likud supporters within the Bush administration compared with former administrations "Many of them see Israeli interests and US national security interests as aligned," Greshman said.


Or maybe we just don't care. Or maybe, taking casualties daily in an Iraq "intifadeh," that's the reason we don't care. A dead terr is a dead terr, and live terrs love to surround themselves with non-combatants. We're on to the trick. It only happens so many times before the sympathy's all used up. Having terrs take a school full of kiddies hostage only hastened the process.
Posted by: Fred || 10/03/2004 10:46:27 AM || Comments || Link || E-Mail|| [248 views] Top|| File under:
PA: World reaction 'disproportionate'
Palestinian officials and leaders have blasted the muted world condemnation of the recent Israeli onslaught in the Gaza Strip. At least 56 Palestinians have been killed, most of them in Gaza, since Israel launched its latest offensive, Operation Days of Reckoning, this week. About 200 tanks and armoured vehicles have been operating in the area since Tuesday. To the dismay of many international observers and the Palestinians the US called on Israel to use only "proportional force" in its ongoing military operations in Gaza.

A statement issued by the Palestinian cabinet on Saturday denounced what it called "world silence in the face of the magnitude of crimes committed". The statement called on the international quartet that drafted a Middle East peace plan last year to intervene immediately to protect the Palestinian people. "I think the American reaction, along with the international reaction, doesn't rise to the crimes committed against our people," Saib Uraiqat, member of the Palestinian Legislative Council, told Aljazeera.net on Saturday. "I believe the lack of proper American and international reaction will be translated by the Israelis to further escalations," he added. Uraiqat blamed the US for the escalation saying: "It is cost- free to blame the Palestinians but it is not cost-free to blame the Israelis. This is the imbalance in the Israeli-Palestinian relationship."
Posted by: Fred || 10/03/2004 10:44:14 AM || Comments || Link || E-Mail|| [227 views] Top|| File under:
Arab League to hold emergency meeting
The Arab League says it will hold an emergency session to discuss the violence in Gaza, which has claimed at least 56 Palestinian lives this week.


An Emergency Meeting™, ya say? They sure seem to have a lot of those.

The Palestinian representative to the Arab League, Muhammad Subaih, said permanent delegates would meet in Cairo on Sunday - at the request of his country - to "discuss the savage and continuing Israeli aggression against the Palestinian people in all cities, villages and refugee camps". They will aim to "prepare an urgent Arab political and diplomatic action plan at the international level aimed at stopping the Israeli aggression against the Palestinian people, particularly in the Gaza Strip, and to work toward the dispatch of international protection and peacekeeping forces to the occupied Palestinian territories".
Posted by: Fred || 10/03/2004 10:41:38 AM || Comments || Link || E-Mail|| [247 views] Top|| File under:
Iraq-Jordan
Tater Considers Entry Into Iraqi Politics
The Shiite cleric Moqtada al-Sadr has begun laying the groundwork to enter Iraq's nascent democratic process, telling Iraqi leaders that he is planning to disband his militia and possibly field candidates for office. After weeks of watching his militia wither before American military attacks, Mr. Sadr has sent emissaries to some of Iraq's major political parties and religious groups to discuss the possibility of involving himself in the campaign for nationwide elections, according to a senior aide to Mr. Sadr and several Iraqi leaders who have met with him. According to those Iraqis, Mr. Sadr says he intends to disband his militia, the Mahdi Army, and endorse the holding of elections. While Mr. Sadr has made promises to end his armed resistance before, some Iraqi officials believe that he may be serious this time, especially given the toll of attacks on his forces.


In other words, he's running out of army to disband...

Mr. Sadr's aides say his political intentions have been endorsed by Grand Ayatollah Ali al-Sistani, the country's most powerful Shiite religious leader. He has long tried to tame what he believes is Mr. Sadr's destructive influence on the chances of Iraq's Shiites to win a majority in the elections scheduled for January. In recent weeks, Mr. Sadr's chief aide, Ali Smesim, has met with some of the country's most important political leaders, including members of the Association of Muslim Scholars, the powerful Sunni organization; leaders of the country's Kurdish community; Christians and other Shiite leaders. Mr. Sadr appears to be particularly interested in cultivating disaffected political groups that did not cooperate with the American occupation and which are not now part of the interim Iraqi government.


Trying to put together a disloyal opposition, is he?

Those smaller parties, in turn, are keenly interested in tapping the vast support enjoyed by the 31-year-old cleric among Iraq's poor. "We are ready to enter the democratic process, under certain conditions," Mr. Smesim said in an interview. "We will have a program. And if Moktada comes in, he will be the biggest in Iraq." Mr. Smesim said Mr. Sadr's two major conditions were the involvement of the United Nations, which is already assisting in the elections here, and the absence of any interference from American and British military forces in the electoral process. Mr. Sadr's overtures toward the political mainstream, if they develop into a full-blown commitment, would represent a significant victory for the American-led enterprise here, just a few months before nationwide elections are to be held in January. Mr. Sadr, who commands a vast following among Iraq's poor, has long posed one of the most difficult threats to the efforts to implant a democracy here. Twice before, he has called for armed uprisings against the Americans that took weeks and hundreds of lives to suppress. More than once, he has promised to disband his militia, only to keep fighting.
Posted by: Fred || 10/03/2004 10:00:35 AM || Comments || Link || E-Mail|| [304 views] Top|| File under:
Afghanistan/South Asia
'Benazir wants Pakistan at peace with itself and neighbours'
Pakistan needs a democratic government so that it can be at peace with itself and its neighbours, Ms Benazir Bhutto said on Friday. In a message sent to the annual World Sindhi Conference organised by the World Sindhi Institute, the PPP leader who is currently on a lecture tour of the United States, called for fair and free elections in Pakistan under the Human Rights Commission of Pakistan so that the country could once again know tolerance, accommodation, rule of law and constitutional government. She castigated the regime in power whose lack of concern for the people's welfare had left them frustrated, forcing some to resort to self-immolation. There was no safety on the streets of Pakistani cities. It was the suicide bombers who were laying down the national agenda. There was acute water shortage and yet the regime was intent on building big controversial dams.

The theme of the conference was military rule in Pakistan. She regretted that whereas there was no money in the state budget for the poor, there was no shortage of funds when it came to the armed forces. She said the rights of women had received big setbacks and they had gone back by a hundred years. She said the media was not free to report rampant corruption in high places and the corrupt had a free hand to fill their pockets. The National Accountability Bureau, she charged, was an "outfit of coercion." She pointed out that the Bureau had failed to take notice of the various complaints her party had lodged with it. She spoke about Asif Ali Zardari who had been in prison for eight years and although no charge had been proved against him, he was still not free. She said her party had been singled out for punishment. She named workers like Munawar Suhrawarday and Abdullah Murad, whom she called "martyrs", who had been liquidated. She said she was determined to continue her struggle for a better Pakistan because the PPP was wedded to federalism, democracy and egalitarianism.
Continued on Page 49
Posted by: Paul Moloney || 10/03/2004 4:46:24 AM || Comments || Link || E-Mail|| [252 views] Top|| File under:
Musharraf elevates ISI chief to top post
Consolidating his hold on the military, Pakistan President Pervez Musharraf on Saturday appointed chief of the country's powerful spy agency ISI General Ahsanul Haq as chairman of the joint chiefs of military staff after promoting him to the rank of four-star general. He also promoted Karachi corps commander Ahsan Saleem Hayat, who escaped an assassination attempt by militants in June, and appointed him as vice chief of army. While General Haq will be replacing General Muhammad Aziz Khan, General Hayat will be taking over from General Yousaf Khan, who is also retiring. The appointments by Musharraf, who has given strong and open hints in the recent weeks to continue in uniform, were seen as key to retain his hold on the army if he were to continue as president and chief of army till 2007.

The appointments were seen as a first phase of a major exercise of reshuffle of top commanders by Musharraf to prepare the army for a 'paradigm shift' in thinking and orientation to fit into the modern, progressive and welfare Islamic state he envisaged. A major reshuffle of corps commanders was expected to follow in the coming days. Significantly, Musharraf has recently said he would await the retirement of the Gen Aziz and Gen Yousaf before announcing his decision whether to continue as chief of army or not. The retirement of Gen Aziz without extension was seen as significant as he had played a key role as corps commander in the 1999 Kargil conflict, which ended up in a major debacle for Pakistan. Hailing from Pakistan occupied Kashmir (POK), Gen Aziz was known for his strong views against India. Both the retiring generals were appointed by Musharraf to their posts hours before the US military action in Afghanistan, weeks after the 9/11 attacks in 2001, which prompted Pakistan to reverse its pro-Taliban policy. The two superceded the then ISI Chief Gen Mahmood and Deputy Chief of Army Staff Gen Usmani, considered as
pro-Taliban Generals, who resigned in protest. Haq has superseded at least seven Lt Generals, while Gen Hayat is listed as number four in the army's seniority hierarchy. The superseded generals whose retirement was almost due was expected to quit to pave the way for a major reshuffle in the top echelons of the army. Pakistan's 500,000 strong army has around 12 Lt Generals, eight of which were listed as corps commanders, heading some of important divisions of the army.
Posted by: Paul Moloney || 10/03/2004 4:30:15 AM || Comments || Link || E-Mail|| [247 views] Top|| File under:
Israel-Palestine
Analysis / IDF believes Hamas has up to 200 Qassams
During the course of the military operation in the northern Gaza Strip, the Israel Defense Forces is taking pains to ensure that its soldiers do not get drawn deep into the built-up area of Jabalya's large refugee camp. Using precise fire and its intelligence supremacy, the IDF is striving to increase the number of fatalities among the Hamas men, more than 40 of whom have been killed until now. The number of civilian fatalities is estimated at around 10.

Continued on Page 49
Posted by: Mark Espinola || 10/03/2004 1:51:50 AM || Comments || Link || E-Mail|| [246 views] Top|| File under:
Iraqi insurgents cooperating with Palestinian terrorists
Wordnetdaily (WND) reports today, in an article written by Aaron Klein, that the post-Saddam Baathist leadership, which is controlling the Sunni insurgency in central Iraq is maintaining the close links Saddam forged with Palestinian terrorist groups. These include continuing the funding to families of dead terrorists begun by Saddam. Intelligence officials believe that these may have extended to include operational coordination with the Damascus headquarters of various Palestinian terrorist movements, including Hamas. The existence and scope of these links recently came to light following the capture of an important document by US forces in Iraq. US military sources allowed WND to obtain the document.

Continued on Page 49
Posted by: Mark Espinola || 10/03/2004 1:48:24 AM || Comments || Link || E-Mail|| [254 views] Top|| File under:
Iraq-Jordan
Rumsfeld: violence likely in run-up to Iraqi election
The risk in Iraq is not of civil war but that the country will end up under the control of extremists who "run around chopping off people's heads," Defense Secretary Donald Rumsfeld said in remarks broadcast on Saturday. Rumsfeld, in an interview with Fox News Channel, said he had not expected that the anti-U.S. resistance in Iraq would be as intense as it is and predicted the level of violence would remain high at least until the election scheduled for January. He said the United States would not necessarily wait until Iraq was "perfectly peaceful" before withdrawing its forces, but could do so once an Iraqi government had "developed the ability to manage their situation from a security standpoint."

Asked about recent U.S. intelligence estimates warning of possible civil war in Iraq, Rumsfeld said: "No one sees any sign of civil war in that country at the present time ... The risk is that the terrorists, and the extremists, and the people who are running around chopping off people's heads and killing innocent men, women and children will take over that country. "Imagine a country ruled by people who go around chopping off people's heads. That's a dark future." Asked if had anticipated the insurgency would be as bad as it is, Rumsfeld replied: "No. Because no one has a perfect view into the future."

He said that in the last month or two U.S.-led forces seeking to achieve more stability ahead of the election had "probably" killed 1,500 Iraqi insurgents and "a reasonable fraction of Zarqawi's senior people." Asked why U.S. forces had not been able to find Zarqawi, Rumsfeld said it was "like finding a needle in a haystack." "It's very hard to do. The United States military wasn't organized, trained and equipped to go out and do manhunts. That's an FBI job."
Posted by: Dan Darling || 10/03/2004 12:34:50 AM || Comments || Link || E-Mail|| [243 views] Top|| File under:
Africa: North
Lawmakers Block Egyptian Islamic Party
An Egyptian legislative body blocked the establishment of Egypt's first Islamic-oriented political party on Saturday, the third time lawmakers refused to recognize the group.


Proving that Hosni still has common sense and a knack for survival.

The committee in charge of legalizing new political parties refused to allow the establishment of Hizb al-Wasat al-Gedid, the New Centralist Party, a government official said on condition of anonymity. The Political Parties Affairs Committee gave no reason for its decision, but during previous applications the government has said the party was comprised of loons and islamonuts a front for the banned Muslim Brotherhood.

Usually the committee rejects the formation of parties it feels add no new ideas to the political arena. Members of the group said that argument doesn't apply to them. "The Committee knows that we are a very special political party because we are presenting the first party with an Islamic agenda," said member Tharwat al-Kharabawi, a former member of the Muslim Brotherhood. "Islamic civilization is our reference," he added. "How is that not new?"


Sounds like the same old load of BS to me...

Maybe 'cause they're all supposed to be Islamic in the first place?

Al-Kharabawi said he was surprised by the decision because "the talk about reforms and the regime's readiness to open doors to the political parties all made us believe a real change is taking place, but that all turned out to be a big lie." He said the group will appeal the decision.

It was the third time the committee rejected the creation of the party. In 1996, when the group first applied for party status, the government arrested three of its founders and charged them in a military court with using Hizb al-Wasat as a cover for the banned Muslim Brotherhood. The men were released after three months of painful interrogation. In 1998, the committee again refused the group's request without giving a reason.


"Youse guys are nuts! Git!"

The Committee on Saturday also refused to recognize Hizb al-Karama, or Dignity Party, which espouses a pan-Arabist philosophy.


"That died with Nasser! Git!"
Posted by: Fred || 10/03/2004 12:14:36 AM || Comments || Link || E-Mail|| [237 views] Top|| File under:
Israel-Palestine
Arafat calls on world to end Israeli campaign in Gaza
Palestinian leader

Yasser Arafat

called on the international community on Saturday to act immediately to put a stop to the "criminal and racist" Israeli military campaign underway in the Gaza Strip. "I call on the entire world to act immediately and rapidly to stop the criminal and racist" attack launched by the Israeli army on the northern Gaza Strip, Arafat told journalists outside his headquarters here after an emergency cabinet session. "This is a savage, criminal and inhumane attack on our people," Arafat said.


These are the same people who boom buses, right? Hmmm... I seem to have left my sympathy meter in my other pants...

Without saying what time frame he was referring to, Arafat claimed that 63 "martyrs" had lost their lives and another 170 people been wounded, "without counting the martyrs killed by the Israelis who do not want to return their bodies." He accused the Israelis of "using inhumane and illegal weapons, such as fragmentation bombs." At the same time, he denied that any of the rockets fired at Israel had caused any casualties, disputing a claim by Israel that one had killed two children Wednesday night in the southern Israeli town of Sderot. "These rockets the Israelis are talking about have not killed anyone ... and only make noise," he said.


Then why do the Paleos fire them? They think it's the 4th of July?
Posted by: Fred || 10/03/2004 11:59:18 PM || Comments || Link || E-Mail|| [812 views] Top|| File under:
Afghanistan/South Asia
PML-N slams army action in tribal areas
The Pakistan Muslim League-Nawaz (PML-N) set up a protest camp near Egerton Road chowk on Saturday to condemn military operations in the tribal areas. The protestors were carrying placards and banners and chanting slogans against the government. They were of the view that military operations in Balochistan and FATA were against the solidarity of Pakistan. Haji Muhammad Hanif, the president of PML-N Lahore, members of the Punjab Assembly, Mujtaba Shujaur Rehman, Dr Asad Ashraf and Afzal Khokhar and Aysha Javaid, the secretary general of the women's wing, participated in the protest. They urged President General Pervez Musharraf to shed his uniform and demanded fresh presidential elections. Condemning the Sialkot bomb blast, the PML-N leaders demanded that the culprits be arrested and punished.
Posted by: Fred || 10/03/2004 11:33:49 PM || Comments || Link || E-Mail|| [238 views] Top|| File under:
Jihad can boost Ummah's economy, says JI senator
We always knew there was money in jihad...

The United States and its allies have crippled the economy of the Muslim countries by taking over their resources and the only way to recover from its crippling impacts is to wage jihad, said Senator Khursheed, naib amir of the Jamaat-e-Islami at the three-day JI international annual congregation at Azakhel.


"Yeah! Them westerners just come in and take what they want, and don't pay for nothin'!"

He said that the Almighty had directed Muslims to increase their power which included economic strength. "We have given up jihad and have accepted the western hegemony which has enslaved us," said the JI senator.


Warriors don't engage in commerce. They make their money looting people who have jobs...

He said that western multi nationals had occupied 87 percent of the resources of the Muslim world in the name of social uplifting through institutions like the World Bank and the International Monetary Fund (IMF). He said that these institutions had deployed their puppets as rulers in the Muslim countries. He said that Britain had been indebted to India before 1945 but the scenario had been later reversed. He added that the third world especially of the Muslim world, were being controlled under guise of debt manoeuvring. He said this has resulted in the accumulation of debt against the Muslim world to $150 billion.


The fact that it's debt implies that money was loaned for a purpose, to whit, investment. Since the money was raked off by corrupt pols instead of being invested, you've still got the debt and nothing to show for it. That's your problem, not ours. Pay up and shut up.

Don't worry, a bleeding heart do-gooder will be along any moment to demand that we forgive these loans ...

He said that the free market economy and globalisation were basically the means of an economic war against the Muslim world. He added that while 500 multi nationals controlled the world's economy, 1.5 billion people had slipped below the poverty line. The only way to salvation for the Muslim world was through self-reliance, he said. He added that the West's strategic superiority was frivolous and that there was no need to be impressed by their economic and military might. He added that in Iraq, the US despite its armed might, had failed to control the barehanded innocent Iraqi people. He said that western financial institutions had taken over $130 billion worth of liquidity, which could not be utilised for the development of the Muslim world. He urged the Muslim world to develop professional human resources to counter the challenge posed by the colonial powers.


This is what passes for "thought" in the Muslim world.
Posted by: Fred || 10/03/2004 11:40:22 PM || Comments || Link || E-Mail|| [242 views] Top|| File under:
JI to warn women against Western influence
The west is conspiring to destroy the very basis of Muslim family unit in the name of women's liberation and gender equality in order to weaken and degenerate our society, warned Qazi Hussain Ahmad, Ameer Jamaat-e-Islami, on Saturday. Qazi said that the womens' liberation was being promoted only by those trying to subjugate the basic values of decency. "It is the distinction of the Jamaat-e-Islami that women are participating in such an event to fullfil their religious and political duty by observing all Islamic principles," he said.
Posted by: Fred || 10/03/2004 11:37:45 PM || Comments || Link || E-Mail|| [235 views] Top|| File under:
Army operations may lead to civil war: JI leader
Army operations in Balochistan and Wana are trying to create a war-like situation but the Jamaat-e-Islami (JI) will foil all such conspiracies, said JI General Secretary Syed Munawar Hassaan. "We did not react emotionally but tried to face the situation with patience and endurance," he said, while speaking at the party's world congregation at Azakhel Park on Saturday. He said that they did not want to create public resentment against the army to benefit the country's enemies.

He said that after 9/11, a crusade-like war had been launched against Afghanistan and the religious parties had staged marches at various cities to condemn the brutalities perpetrated against the innocent Afghan people. "We condemn the US invasion of Iraq and will continue opposing the imperialists' subjugation of Muslim territories," he said. He said the JI was the only party that had resisted the rulers whenever they had acted against the national interest. Mr Hassan said when Gen Musharraf had humiliated the "hero of the country's nuclear programme, Dr Abdul Qadeer Khan, at the behest the US," the JI had stopped the government from taking any extreme action against him.

He said the JI fully supported the struggle of independence of the Kashmiris and the Palestinians. He said the allegations of cross border terrorism were baseless as the struggle was genuine as indicated by the 90,000 people who had been martyred and the thousands of women who had been raped. "Now as the Indian government claims a decline in the cross border terrorism, the struggle still continues," he said. "Every drop of our blood is for the people of Kashmir and Palestine," he said. Mr Hassan said JI had not changed its stance on Israel, but the government was indicating that they would recognise the Zionist country. He said that whenever people revolted against dictators, they had succeeded. He compared the JI congregation held in Islamabad in 2000 and the present one and said that the party's membership had increased. He said the JI women's wing had done a tremendous job by distributing more than 200,000 books free of cost and another 350,000 at reduced prices among women.
Posted by: Fred || 10/03/2004 11:35:15 PM || Comments || Link || E-Mail|| [231 views] Top|| File under:
Who's in the News
87
[untagged]
Bookmark
E-Mail Me
The Classics
The O Club
Rantburg Store
The Bloids
The Never-ending Story
Thugburg
Gulf War I
The Way We Were
Bio
Merry-Go-Blog
Hair Through the Ages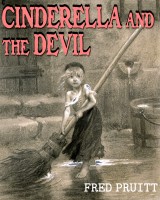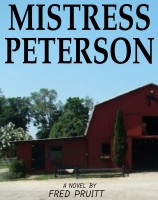 On Sale now!


A multi-volume chronology and reference guide set detailing three years of the Mexican Drug War between 2010 and 2012.

Rantburg.com and borderlandbeat.com correspondent and author Chris Covert presents his first non-fiction work detailing the drug and gang related violence in Mexico.

Chris gives us Mexican press dispatches of drug and gang war violence over three years, presented in a multi volume set intended to chronicle the death, violence and mayhem which has dominated Mexico for six years.
Click here for more information


Meet the Mods
In no particular order...


Steve White
Seafarious
Pappy
lotp
Scooter McGruder
john frum
tu3031
badanov
sherry
ryuge
GolfBravoUSMC
Bright Pebbles
trailing wife
Gloria
Fred
Besoeker
Glenmore
Frank G
3dc
Skidmark
Alaska Paul



Better than the average link...



Rantburg was assembled from recycled algorithms in the United States of America. No trees were destroyed in the production of this weblog. We did hurt some, though. Sorry.
18.233.111.242