Search pages...
Search is reopened from the main page, but for the moment only to approved posters. I'm going to write a ban routine to control DOS attacks, and if that doesn't work, we'll have to have a registration page for search.
Posted by: Fred || 05/25/2004 12:01:26 PM || Comments || Link || E-Mail|| [6460 views] Top|| File under:
Jermaine Jackson Describes His Conversion to Islam
It was way back in 1989 when I, along with my sister, conducted a tour to some of the countries of Middle East. During our stay in Bahrain, we were accorded warm welcome. There I happened to meet some children and had a light chitchat with them. I put certain questions to them and they flung at me their innocent queries. During the course of this interaction, they inquired about my religion. I told them, "I am a Christian." I asked them, as to what was their religion? A wave of serenity took over them. They replied in one voice "Islam." Their enthusiastic answer really shook me from within. Then they started telling me about Islam. They were giving me information, much in piece with their age. The pitch of their voice would reveal that they were highly proud of Islam. This is how I paced toward Islam.

A very short interaction with a group of children ultimately led me to have long discourses about Islam with Muslim scholars. A great ripple had taken place in my thought. I made failing attempt to console myself that nothing had happened but I could not conceal this fact any longer from myself that at heart I had converted to Islam. This I disclosed first to my family friend, Qunber Ali. The same Qunber Ali managed to take me to Riyadh, capital of Saudi Arabia. Till that time, I did not know much about Islam. From there, in the company of a Saudi family, I proceeded for Mecca for the performance of "Umrah". There I made public for the first time that I had become Muslim. ....

My family is the follower of that cult of Christianity, which is known as AVENDANCE of JEHOVA (Jehova's Witness). According to its creeds, only 144,000 men would finally qualify to enter into paradise. It remained always a perplexing creed for me. I was surprised to know that Bible was compiled by so many men, particularly about a volume scripted by King James. I wondered if a man compiles a directory and then ascribes it to God, but he does not fully comply with these directions. During my stay in Saudi Arabia I have had the opportunity to buy a cassette released by the erstwhile British pop-singer and the present Muslim preacher, Yusuf Islam (formerly Cat Stevens). I learnt a lot from this as well. ...

On my way back to America, I brought a number of books from Saudi Arabia. Michael Jackson asked me himself for some of these books for study. Before this, his opinion was influenced by the propaganda of American media against Islam and the Muslims. He was not inimical towards Islam, but he was not favorably disposed towards Muslims either. But after reading these books, he would keep mum and not say anything against Muslims. I think perhaps this is the impact of the study of Islam that he diverted his business interests towards Muslim traders. Now, he has equal shares with the Saudi billionaire prince Waleed bin Talal, in his multi-national company. ....

Like other members of my family, my sudden conversion to Islam was a great surprise for her [sister Janet Jackson]. In the beginning, she was worried. She has stashed into her head only one thing that Muslims are polygamous, they do have as much as four wives. When I explained this permission granted by Islam with reference to the state of the present American society, she was satisfied. ....

I have seven sons and two daughter who, like me, are fully Islamic-oriented. My wife is still studying Islam. She insists on going over to Saudi Arabia. I trust InshaAllah, she would sooner join Islam. May God Almighty give us the courage and perseverance to remain on this true religion, Islam. (Ameen)
Posted by: Mike Sylwester || 05/25/2004 5:11:51 AM || Comments || Link || E-Mail|| [6469 views] Top|| File under:
Arabia
Kuwaiti fatwa outlaws concerts with women
A Kuwaiti fatwa, or Muslim religious edict, issued Monday prohibits all music shows involving women entertainers, including concerts by the controversial Lebanese reality TV programme "Star Academy."


"Don't let us catch any of you suckers smiling or looking at titties!"

"It is not allowed for any side to organise a concert by Star Academy, or under any other name, as long as they include practices forbidden by Islam," said the fatwa, issued by the Ministry of Islamic Affairs.


"Practices forbidden by Islam include all things that do not include explosives, firearms, or reading the Koran."

Forbidden practices include "women singing to men not related to them, mixing between the sexes when women are revealing part of their body, and the use of vulgar words and dancing," it stated. "It is also forbidden to attend or watch these concerts, and provide any assistance or invest in them," it added.


"It is forbidden to even think about them! You'll go to hell! Hell, y'unnerstan'? [Drool!]"

The ministry department which issued the fatwa also recommended that state institutions bar such concerts in a bid to "safeguard public morals."


"Arrrr! Next thing y'know, they'll be humpin' in the streets, laughin' and singin' together an' dancin' the hootchy-koo!"

The ministry was responding to a parliamentary question submitted by Islamist MP Waleed Al-Tabtabaei, who spearheaded a campaign to prevent the holding of a show by young Star Academy personalities. But the show was held May 6 despite stiff Islamist-led opposition and a demonstration by some 500 Islamist activists.


"Hey! Ho! Whaddya know! Comely young babez is gotta go!"

The staging of the concert prompted Tabtabaei and two other lawmakers to have a stroke threaten to publicly question the information minister. Apparently bowing to pressure, the government tightened controls on public concerts, banning all forms of dance and forcing families and unaccompanied men to sit separately while attending. It also outlawed concerts which promote concepts that contravene the "values of religion, society and traditions."
Posted by: TS(vice girl) || 05/25/2004 9:22:23 AM || Comments || Link || E-Mail|| [6463 views] Top|| File under:
My Sisters Stand Proud, Covered by Cloth, The Epitome of Femininity
From Jannah's poetry page
No longer shackled by the oppression
of miniskirts and see-thru shirts,
my sisters stand proud.
Covered by cloth and more so by conviction
submission to Allah, they stand apart from the crowd.
The taunts, the jeers, the stares, the leers
Never fazing or dissuading them from following the deen.
Real women they be, the epitome of femininity
strong, secure, complete human beings.
Not slaves to the world of fashion
which is always askin'
for women to dress in as less as they can.
Their hijab is for the sake of Allah
in imaan and taqwa
they refuse to be objectified by man.
Such are my sisters in Islam.
Behold, thou art fair, my love; behold, thou art fair; thou hast doves' eyes within thy locks: thy hair is as a flock of goats, that appear from mount Gilead.
Thy teeth are like a flock of sheep that are even shorn, which came up from the washing; whereof every one bear twins, and none is barren among them.
Thy lips are like a thread of scarlet, and thy speech is comely: thy temples are like a piece of a pomegranate within thy locks.
Thy neck is like the tower of David builded for an armoury, whereon there hang a thousand bucklers, all shields of mighty men.
Thy two breasts are like two young roes that are twins, which feed among the lilies.
Until the day break, and the shadows flee away, I will get me to the mountain of myrrh, and to the hill of frankincense.
Thou art all fair, my love; there is no spot in thee.
Posted by: Mike Sylwester || 05/25/2004 5:42:32 AM || Comments || Link || E-Mail|| [6479 views] Top|| File under:
Britain
Eurofighter can't fly
THE RAF's new £43million Eurofighter jet cannot fly in cloud or carry out aerial combat, tests have shown. A leaked MoD report reveals the aircraft should not be flown in action without a safety pilot in the back seat. High-powered computers which fly the Eurofighter are unreliable and risk throwing the plane into "a catastrophic spin." Details are revealed in a test pilot's report after an eight-month trial period. The report says the computer is in danger of switching from flight mode to ground mode while in the air. It adds: "It is recommended as essential that the cause of this fault are investigated, understood and if necessary rectified." MoD chiefs insist the Eurofighter is still in its development stages and problems are being addressed. The aircraft, a joint project involving the UK, Germany, Spain and Italy, has been jinxed by a series of faults. It should have been handed to the RAF four years ago but is massively behind schedule. It is set to replace the Tornado F3 fighter bombers — but Defence Secretary Geoff Hoon is already threatening to cancel many of the orders to save taxpayers' cash. The damning new report comes just a week after it was revealed another new jet is too fat to fly. The Joint Strike Fighter may be too heavy to take off from Royal Navy aircraft carriers. There are also computer problems with the Army's new Apache helicopter gunships, which cannot fly in bad weather.
Posted by: Howard UK || 05/25/2004 5:15:19 AM || Comments || Link || E-Mail|| [6477 views] Top|| File under:
Europe
Spain Apologizes to Iran Over Wedding Blunder
Spain said it "regrets" inviting the widow of the Iranian shah and their son to Prince Felipe's wedding. The apology was made during a conversation with an Iranian deputy foreign minister on Monday, according to IRNA, Iran's state news agency. Iran had announced its disdain for the presence of the relatives of the overthrown ruler at Saturday's nuptials and the Iranian foreign minister skipped a meeting with his Spanish counterpart in protest, according to news reports. No news of the apology was reported in Spanish media.
Posted by: TS(vice girl) || 05/25/2004 12:56:25 PM || Comments || Link || E-Mail|| [6481 views] Top|| File under:
Fifth Column
"Spam, spam, spam, spam, . . . lovely spam, Democrat spam!"
Got this poem in my inbox this morning. It's a stirring manifesto. A call to . . . well, something.



To the Democratic Underground,

Gather strenghth dear Pamphleteers!


the pamphleteers/have hairy ears/their heads are up their tushes/they'd ride an ass/through broken glass/to vote against George Bushes


We the leaders of our new velvet undergound.


Lou Reed is a member of Democrat Underground? Whoda thunk it?


We whose current leaders take us for subverters.
For we do not tranfer sovereignty with ignorance.


Nor sully ouer text with spell chekers


O Pamphleteers.


lend me your ears


O must they sell a government at gunpoint.
And to what end dear Pamphleteers.
To attack from what forward position.


Where, oh were, are my question marks.


O and to take our eyes of the balls.
Eyeballs?
And if we do justice to follow the money.
Let's all sing The Money Song: "I've got ninety thousand pounds in my bank account./I've got forty thousand French francs in my fridge./I've got lots and lots of lira, Now the deutschmark's getting dearer,/And my dollar bill could buy the Brooklyn Bridge./There is nothing quite so wonderful as money! . . ."
We have a judicial system a military problem not optimistic.
Take heart dear undergrounders. Here we stand with or without war.


With or without brains.


www.AtelierPetrecca.net
robertpetrecca@aol.com
Posted by: Mike || 05/25/2004 8:19:35 AM || Comments || Link || E-Mail|| [6464 views] Top|| File under:
Owens Tells Truth About French. PC Whiners in Media Complain
Owens' jokes get gonged
Remarks at Michigan event offend Francophiles, embassy officials
France's U.S. Embassy blasted Gov. Bill Owens on Monday for "unfortunate and ill-informed" jokes about the French. Keynoting Saturday at the Michigan Republican Party Convention, Owens quipped, "You know why they planted those big trees along the boulevard in Paris? So the invading armies could march in the shade." And, he continued, "You know why the new French navy has glass-bottom boats? So it can see the old French navy."


After this we have the usual whining which takes up bytes, then this key line:


Concerns about Owens' jokes are "kind of bewildering," Duffy [Owens' Staff Member] added, "because he had a standing ovation in the hall."


Yeah, but when you're in politix you get hammered for making the kind of jokes we see two or three times a week on Rantburg...
Posted by: BigEd || 05/25/2004 1:13:43 PM || Comments || Link || E-Mail|| [6482 views] Top|| File under:
SD Senator Johnson Says Republicans=Taliban
An aide to Senator Tim Johnson says her boss will not retract a weekend remark that compared a segment of the Republican Party to the Taliban. Senator Tim Johnson's comments were made at a Sioux Falls get-out-the-vote rally form Democratic House candidate Stephanie Herseth.


I don't remember any segment of my party cutting off hands, banning music, kite-flying, or playing chess.


Republican House candidate Larry Diedrich asked for an apology. He says his supporters are young people, retired people, farmers, business people, working people, not terrorists.


I wish Mr. Diedrich didn't dignify the remark with a response.




"Wotta maroon" would have done nicely...

Johnson aide Julianne Fisher says people should remember that two years ago, outside groups compared Johnson to Saddam Hussein and Osama bin Laden, attacking the senator's religious faith and patriotism.


Well, the dead Indians on the Reservation vote did put him back in the Senate.


Herseth, meanwhile, says she doesn't think Johnson used the best choice of words.


Being stupid, Johnson is known for consistently making a poor choice of words.
Posted by: BigEd || 05/25/2004 1:04:16 PM || Comments || Link || E-Mail|| [6461 views] Top|| File under:
Clinton: Bush re-election would mean loss of freedoms
Re-electing President Bush will mean a loss of freedoms and "create an America we won't recognize," Sen. Hillary Rodham Clinton is telling potential Democratic donors.
In an e-mail appeal distributed by the Democratic National Committee to help Sen. John Kerry's presidential campaign, the former first lady said "the stakes in this election are incredibly high."

"If they get their way, you and I will be living in an America governed not by our hopes, but by our fears," Clinton wrote.


"The fear that the only way I'll see the inside of the Oval Office again is by standing in line with the tourists"


"We'll be living in an America where we see my influence our freedoms diminished when they ought to be embraced, my our rights to the seat of power restricted when they ought to be strengthened."
"We'll be living in an America that shrinks away from the political and economic challenges of the 21st Century," she added.

Posted by: Steve || 05/25/2004 10:26:10 AM || Comments || Link || E-Mail|| [6463 views] Top|| File under:
Home Front: WoT
Peggy Noonan: Doctrow deserved to get booed
Wall Street Journal; EFL.



Did you hear about the college commencement speaker who was almost booed off the stage Sunday because his commencement address was an anti-Bush rant? The speaker was E.L. Doctorow. The college, God bless it forever, was Hofstra University on New York's Long Island. . . .

I want to explain to Ed Doctorow why he was booed. It was not, as he no doubt creamily recounted in a storytelling session over drinks that night in Sag Harbor, that those barbarians in Long Island's lesser ZIP codes don't want to hear the truth. It is not that they oppose free speech. It is not that the poor boobs of Long Island have an unaccountable affection for George W. Bush.

It is that they have class.

The poor stupid people of Long Island are courteous, and have respect for the views and feelings of others, and would not dream of imposing their particular views on a captive audience that has gathered to celebrate--to be happy about, to officially mark with their presence--the rather remarkable fact that one of their family studied and worked for four years, completed his courses, met all demands, and became a graduate of an American university.

This indeed is something to be proud of.

Did Eddy Doctorow know that? Did he care? I don't think so. Did he understand that what the students needed from him--after all, he has lasted a long time, has been a member of a profession, has won the favor of the elite media for lo these many years, and manages to produce many books nobody reads in the computer age while still using a quill--was perhaps a sense of . . .

All right, I give up. I don't know what they needed from him. America hasn't been the same since the dream of socialism so rudely ended? What will we do for a sense of communitarian ideals now that Marx is gone? "God may not exist but we need to tell stories about him nonetheless?

Fast Eddy Doctorow told a story at the commencement all right, and it is a story about the boorishness of the aging liberal. An old '60s radical who feels he is entitled to impose his views on this audience on this day because he's so gifted, so smart, so insightful, so very above the normal rules, agreements and traditions. And for this he will get to call himself besieged and heroic--a hero about whom stories are told!--when in fact all he did was guarantee positive personal press in the elite media, at the cost of the long suffering patience of normal people who wanted to move the tassel and throw the hat in the air. . . .

I'm glad [that boos are] what Eddy Doctorow got this Sunday from what appear to be his intellectual and moral superiors on Long Island. Go Hofstra.



Go read it all. Peggy Noonan is one of the two best writers in the world, IMNTBHO. (Lileks is the other.)
Posted by: Mike || 05/25/2004 8:49:00 AM || Comments || Link || E-Mail|| [6468 views] Top|| File under:
Saddam Hussein a Masonic Pawn -- Like Michael Jackson, Madonna, and Homer Simpson
From Islamiway
August the 2nd 1990 Saddam Hussains forces crashed the defenses of oil rich Kuwait in fear of an Iraqi invasion into Saudi Arabia. .... However what was little known was that from the outset the war was engineered, controlled and manipulated by an elite group. A group which had created the illusion of a man with power at the head of a million strong army on the verge of going nuclear. A man who had gained control of the 1/5 of the World's oil overnight. However in reality he was merely a pawn in amongst many pawns. Just a puppet in a grand master plan with the Gulf War as a well orchestrated stepping stone. The orchestrates of the War were by no means strangers to controlling major World events. In fact they have done so for centuries.

.... The Masons are using the entertainment industry in particular to condition people to their way of thinking either openly or subliminally. The methods they use vary but the goal is the same to impose their beliefs, their ideology and their objectives on you in such a way that you begin to think of them as your own. Evidence of their presence within popular entertainment is wide spread. .... Michael Jackson hails today the King of Pop regarded as the greatest entertainer of all times responsible for producing best selling albums in the World may not be known to be linked with the Free Masons. However the cover of his "Dangerous" album had some interesting features on it the Free Masonic symbol of the One Eye can be found and also the picture of a watery Lake behind which laid burning flames. It seems as though anyone entering into the water would really be entering into the fire. The cover also has on it a picture of a bald headed man well known to the occult as Alistair Crowley. He himself was a Free Mason who became a Satanist and wrote the book "The New Law of Man" which stated in it that it would one day replace the Qur'ân as the law of man.

Links between Free Masonry and the occult do not end there. The products of the Masonicaly controlled music industry are riddled with subliminal satanic messages. Back tracking is the means of placing recorded messages into sound tracks in such a way that they only become intelligible when the track is replayed backwards. When its played forwards however the listener would be totally unaware that a message is being played. Although the listener may be unaware that subconscious mind can pick up and understand the messages and in the long term these can be stored in the subconscious mind and may actually effect the person's behavior or judgment. In many ways back tracking is a form of hypnotism or brain washing and has the power to be very destructive. The first example of back tracking is from the famous female artist Madonna. It features on one of her most famous albums and is taken from the song "Like a Prayer". However as you will hear it is not god that the prayer appears to be directed at but Satan. When played backwards the words "Oh hear us Satan" are clearly audible. The Free Masonic One Eye has also been featured on the video for one of Madonna's songs where Madonna actually appears with the One Eye coming out from her forehead. She also appears on a video for one of her songs where she is standing on some writing closer examination revealed that this writing is actually Arabic the language of the Qur'ân.

Another example of back tracking is taken from the group "The Eagles" and the song is called "Hotel California". The words when played backwards "Yeah Satan" can be clearly heard. As well as containing this message the song itself is a story in its own right. The California of the song is not a hotel but is actually a street in America called California. It is on this very street that the headquarters of a church were founded but it was not the type of church the one may think instead it is a church that some have called "The Church of Satan". It was headed and founded by Anthony Sans Delivy the author of the Satanic Bible. It appears the teachings of this church may have become the integral belief of many famous personalities in the entertainment industry from rock groups to more main stream artists some have gone as far as promoting the Church and its beliefs. One alleged member of the church is the lead singer of the Rolling Stones Mick Jagger who wrote the song "Sympathy for the Devil". It seems that what originally started as a Christian Organization later turned into a heretic religion even to the Christians and now has Satanic elements mixed in. The entire entertainment world is rife with evidence of the Free Masons presence openly or subliminally their agenda of beliefs and ideals are propagated.

This is specially evident within the film industry on the big screen and the small screen from big budget Hollywood films to simple cartoons the Masons have not let anything to chance in promoting their message of a global government. Matt Growning the creator of one of the most popular cartoon series in television history "The Simpsons" is a self confessed anarchist. Matt Growning himself has openly declared that he wants to get his own political ideas across within his work but he wanted to do this in such a way that people would find it easy to accept his ideas and the means he chose to this was a clever full cartoon called "The Simpsons". So what exactly the Simpsons are teaching us and our children? There are many lessons being programmed into us these include disregard for authority either parental or governmental the bad manners and disobedience is the way to attain status amongst people and that ignorance is trendy and cool where as knowledge is unfashionable. However what is especially worrying is the Masonic undertones of one episode in particular. The episode in which the father figure of the family Homer Simpson becomes obsessed with the group called the stone cutters. Upon joining the group his fellow members find a birth mark on him the mark that makes the rest of the group declare him to be the chosen one but with his new found honor and dignity he Homer Simpson fools himself into thinking that he is god. Some may dismiss it as nothing more than a children cartoon a bit of harmless fun but the influence it has on the audience makes it a very effected means of propaganda indoctrinating a people without them even realizing. Its very creators admit that they are propagating their political ideas to the audience in a covert manner. Ideas spread through the domestic television can reach a far wider audience than movies in cinema and it is through this media that a new concept is being introduced. the concept of one global leader.

Famous for his novel "The Jungle Book" Rudyard Kippling another Free Mason wrote a book called "The Man Who Would One Day be King" This was later made into a big budget Hollywood film starring Sean Connery, Michael Kane and Saeed Jaffery. The book is a story of two soldiers that journey to a country on the edge of India. A country that was once rumored to contain great riches that once belonged to Alexander the Great. Upon reaching the country the two soldiers are captured by the local inhabitants a people called Kafirs named after their country Kafiristan. When the two men are about to be killed a necklace is discovered around the neck of one of the soldiers engraved on it is the symbol of the Masonic One Eye. The Kafirs revere him as their god and a tribute to him the divine attribute of immortality. The man himself first regards himself as a King and then his new found power begins to regard himself really as being a god.

From the Muslim perspective if not that of others the similitude's that can be drawn from the story are very interesting. The Muslim scriptures called Hadith contains many prophecies of the Prophet Muhammad (peace be upon him). In these it is prophesized that a man would arrive from amidst the Kaffirs which means infidels in Islam who would be recognized by his One Eye and would be made a World leader claiming first to be a King and later to be a god and that he would seem immortal until an appointed time.
Posted by: Mike Sylwester || 05/25/2004 4:58:19 AM || Comments || Link || E-Mail|| [6466 views] Top|| File under:
Syria-Lebanon-Iran
Runway of Mullah's Airport Ideal for Exhibiting Pottery and Glassware
Majlis Speaker Mahdi Karrubi said here Sunday that lack of coordination among various officials and absence of resolution to end differences were among major reasons behind the closure of Imam Khomeini International airport (IKIA)on May 8 .... Pointing to lack of coordination and differences between officials on the IKIA issue, the speaker said the government, IRGC and Supreme National Security Council had not interfered to settle the differences so the problems remained by that day. "The Supreme National Security Council should have dealt with the case earlier in order to avoid the event," he stressed. ...

Iran Air had commissioned the operation of the airport to a Turkish-Austrian consortium, a move to which the armed forces objected on the ground that the country's "security" and "dignity" would be jeopardized by such agreements. The IKIA began operations on May 8 with an opening ceremony followed by the landing of one foreign aircraft, but was later told to suspend operations by the armed forces for "security" reasons on the same day.
Posted by: Mike Sylwester || 05/25/2004 7:16:16 AM || Comments || Link || E-Mail|| [6470 views] Top|| File under:
Africa: Subsaharan
South Africa passed intelligence to Zimbabwe on 'mercenaries'
Mosiuoa Lekota, the defence minister, has confirmed that "some intelligence" information had passed between South Africa and Zimbabwe before the 70 South African alleged mercenaries left the country. The men were arrested after their plane landed in Zimbabwe about a month ago.

They are suspected of having been on their way to take part in a coup in Equatorial Guinea, where eight other South Africans are now being held as suspected co-plotters. Briefing the media at Parliament, Lekota rejected suggestions the men should have been arrested in South Africa before being allowed to leave for Zimbabwe, saying arrests could not be made on the basis of intelligence.

Arrests could only be made once there was evidence a crime had been committed. Lekota said a delegation from Equatorial Guinea, led by Jose Obono, the attorney-general, visited South Africa last week for consultations with various government agencies, family and legal representatives of the eight men held there. Efforts were being made to bring the prisoners to court as soon as possible in the presence of international observers, with a view to ensuring a fair trial for them, he said.

All those detained had been visited several times by South African diplomats, led by the ambassadors in Gabon and Zimbabwe, in line with requirements of the Geneva Convention and South African law. These consular visits would continue at regular intervals, and South African officials would help the men and their families wherever possible.

On efforts by family members to have the men extradited directly to South Africa, Lekota said it should be appreciated that government had not received any official notification of the intention by Zimbabwe to extradite the 70 South Africans to Equatorial Guinea. Nonetheless, South Africa would not shirk its responsibilities in ensuring the prisoners were afforded their rights in terms of the Geneva Convention, and in line with the Constitution and that the trial they faced would be fair and within the norms of international law.

Lekota said government would not entertain speculation about the possible outcomes of the trials, as this might pre-empt the judgments by the respective courts. Only once judgment was delivered would government engage with the process. He also dismissed "with the contempt it deserves", and as ridiculous, opposition party claims that government was "an accessory" to the matter.

Meanwhile, the Democratic Alliance has repeated its concern that the men will not receive a fair trial in Equatorial Guinea. "We are also concerned by the fact that the minister confirmed that the government hosted a delegation from Equatorial Guinea to assist with legal proceedings in that country," Douglas Gibson, the DA chief whip, said.

This was in direct contrast with the recommendations made by Jan Henning, of the National Prosecuting Authority, that South Africa should take no part in legal proceedings in that country as there was no chance a fair trial could take place there.

Gibson called on government to clarify whether Henning's recommendations had been disregarded, and if so on what basis, and what specific conditions had changed for the better in Equatorial Guinea to lead the government to conclude that a fair trial could take place there. "The DA repeats that it condemns mercenary activity, but all accused persons are entitled to a fair trial and must be presumed innocent until guilt is proven," he said.
Posted by: TS(vice girl) || 05/25/2004 10:13:11 AM || Comments || Link || E-Mail|| [6465 views] Top|| File under:
Home Front: Culture Wars
US Moslems Exerting Disproportionate Influence on Moslems Worldwide
.... American Muslims are slowly but steadily carving their mark on the Islamic world. Their relatively small numbers, young history and still fledgling organization would seem daunting barriers to wider influence. Of the roughly 1 billion Muslims worldwide, those in the United States are only a tiny fraction, numbering somewhere between 3 million and 10 million. But a confluence of forces that has made those Americans among the freest, most educated, affluent and diverse Muslims in the world has given them an impact greater than their numbers. Helped by the growing use of English as a language of Islamic discourse and by the ever-spreading world of the Internet, they are self-consciously seeking to influence their religious brethren worldwide. Moreover, the spirit of the times may be on their side. ....

Provocative Islamic thinkers are flourishing in the climate of America's unparalleled intellectual freedom. They are tackling taboo subjects such as spousal abuse and highlighting the aspects of their nearly 1,400-year tradition that embrace women's rights, human rights and democratic practices. The sheer diversity of the community here is prompting efforts to promote Islamic models of pluralism. U.S. Muslims include American natives, mainly of African descent, as well as immigrants from more than 50 nations. American Muslims also are expanding their influence by bringing modern education, business practices and economic development to their homelands through a mushrooming number of nonprofit organizations. ....

American Muslims present the Islamic world with a seductive new model of modernity, says Sulayman Nyang, a professor of African and Islamic studies at Howard University in Washington. Until now, the main model in the Islamic world for modernization had been Turkey, which excised Islam from public life in the name of progress. America gives Muslims an alternative -- an example of a society in which the faithful are free to be both modern and religious. Here, more women are voluntarily donning the hejab head covering as a mark of religious pride and identity -- even rendering it hip with T-shirts touting it as "It's Good to be in the 'Hood." Nyang argues that the potent combination of modernity and piety demonstrated by Muslims in the U.S. could catch on in the Islamic world, offering a compelling alternative to extremism. The American faces of Islam belong to people like Dany Doueiri and Shamshad Hussain.

Doueiri is a co-founder of one of the world's most popular Web sites on Islam, www.islam.org. Every day, the Los Angeles-based site receives 140,000 hits. More than half the visitors are from outside the United States. They are shown an expanse of Islam that bypasses the divides of cultures, religious sects and schools of Islamic law that often separate Muslims from one another. For instance, when numerous Bosnian Muslim women were raped by Serbian soldiers during the Balkans conflict, the site was flooded with queries on the Islamic position on abortion. Doueiri says his team presented without judgment two opinions from different schools: one holding that any abortion is forbidden, the other saying that the procedure is allowed for up to 120 days into the pregnancy, after which, adherents believe, the soul enters the body.

The neutral presentation of differing views within the vast Islamic tradition, though rare, is equipping Muslims worldwide to think through their own Islamic practices rather than simply accepting the rulings of the local scholar, Doueiri says. "This site has brought so much happiness overseas, because people say they find a much more objective point of view than they get from their own scholars," he says.

The rise of the electronic fatwa, sometimes by self-styled experts, dismays some classically trained scholars. But experts say the trend is irreversible. The Internet, satellite TV and steady gains in literacy are prompting a quiet but dramatic shift in the source of Islamic authority throughout the Muslim world -- from political and religious leaders to the common educated people, says Dale F. Eickelman, a Dartmouth College anthropology professor and co-author of the book "New Media in the Muslim World." Led by Muslims in the West, unprecedented numbers of believers are debating the fundamentals of their faith and practice in a new Islamic reformation, he says. "Nobody is controlling anymore," Eickelman says. "Even if you're not getting an increase in liberalism or a shift from authoritarianism, you're now getting large numbers of people who know what they're missing."

One pipeline of fresh Islamic views to younger Muslims abroad is the Iqra International Educational Foundation in Chicago. Iqra -- the Arabic word for "read" and God's first word to the prophet Muhammad, according to the Koran -- is pioneering American-produced, English-language Islamic textbooks. In the last few years, overseas demand has skyrocketed and the foundation now exports tens of thousands of books annually to 16 countries in the Mideast, Asia, the Indian subcontinent and Europe. The books' distinction, according to managing director Hussain, is that they promote the idea of self-study of the Koran and hadith and present the tradition's essence shorn of regional and sectarian differences.

The quest to crystallize Islam's essence, free of the overlays of cultural tradition, is perhaps most advanced here because America's diversity is forcing Muslims to strive for a common understanding. Doueiri's Internet group, for instance, represents Muslims from both the majority Sunnis and minority Shiites who hail from 30 countries. ....

In the academic arena, striking American voices of Islam belong to people like Khaled Abou el Fadl. The UCLA professor of Islamic law is breaking intellectual ground with bold social critiques based on a blend of classical Islamic training and Western academic grounding. He trained in Egypt and Kuwait and at Princeton and the University of Pennsylvania. Over the last four years, Abou el Fadl has published searing critiques on sexual abuse, wife-beating and other problems among Muslims, analyzing how Islamic tradition sometimes promotes such behavior. Without America's academic freedom, he says, such scholarship would have been impossible. Using case studies of mistreated Muslims, Abou el Fadl has admonished the tradition -- and present-day imams -- for the general silence on incest and sexual abuse. He has challenged divorce laws favoring men and concluded that expectations of blind obedience from women is immoral. .....

His unflinching scholarship is controversial, but it is gaining notice abroad. Abou el Fadl has been asked to lecture in the Mideast, North Africa and Europe and has received e-mail from around the world. Some people chastise him, but he says the vast majority back his efforts to reinterpret the Islamic legal tradition. He has no patience for those who claim that Islam is perfect. ....
Posted by: Mike Sylwester || 05/25/2004 6:35:30 AM || Comments || Link || E-Mail|| [6479 views] Top|| File under:
Israel-Palestine
A Touching Poem: "A Little Muslim from Palestine"
From Islamiway's section titled "Touching and Must Reading", a poem titled A Little Muslim from Palestine, contributed by Zakaria Amara

I'll always be a contender
Yes, I know my bones are very tender
And by Allah you won't see me surrender

Look at my eyes? You'll see no butterflies
My home is filled with cries... due to all the lost lives
But I swear by Allah I'll never compromise

I'll still throw the stones even with my broken bones
Why can't I hear from you, don't you have any phones?
Ya I forgot, your not on the chase, try it out and put your self in my place

Soon I'll return to my lord, the one that deserves every grace
Oh you don't have to worry cause of me you'll find no trace
It really is to late, why did you wait?
You could have sent me at least one dinner plate
I guess it is my fate
And La Ilaha Illa Allah is my mate.
Posted by: Mike Sylwester || 05/25/2004 5:20:21 AM || Comments || Link || E-Mail|| [6466 views] Top|| File under:
Who's in the News
71
[untagged]
Bookmark
E-Mail Me
The Classics
The O Club
Rantburg Store
The Bloids
The Never-ending Story
Thugburg
Gulf War I
The Way We Were
Bio
Merry-Go-Blog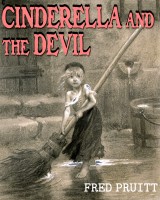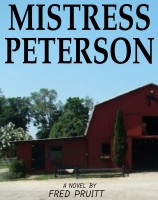 On Sale now!


A multi-volume chronology and reference guide set detailing three years of the Mexican Drug War between 2010 and 2012.

Rantburg.com and borderlandbeat.com correspondent and author Chris Covert presents his first non-fiction work detailing the drug and gang related violence in Mexico.

Chris gives us Mexican press dispatches of drug and gang war violence over three years, presented in a multi volume set intended to chronicle the death, violence and mayhem which has dominated Mexico for six years.
Click here for more information


Meet the Mods
In no particular order...


Steve White
Seafarious
Pappy
lotp
Scooter McGruder
john frum
tu3031
badanov
sherry
ryuge
GolfBravoUSMC
Bright Pebbles
trailing wife
Gloria
Fred
Besoeker
Glenmore
Frank G
3dc
Skidmark
Alaska Paul



Better than the average link...



Rantburg was assembled from recycled algorithms in the United States of America. No trees were destroyed in the production of this weblog. We did hurt some, though. Sorry.
3.235.140.84

Help keep the Burg running! Paypal: