Arabia
Oldest American dead at 114 years. Dumbest American Interviewed By Arab News
The US Embassy in Saudi Arabia yesterday issued a warning that "known terrorist operatives" have been taking note of areas often visited by Westerners in the Kingdom and urged Americans to be more vigilant about their security.


Why are they issuing a warning? This is obvious.


"Recent information has come to the embassy's attention that known terrorist operatives in Saudi Arabia have reference material identifying popular trails and campsites in Saudi Arabia often used by Westerners," the embassy said in an advisory posted on its website.


Everybody knows this. Saudi Arabia has been unsafe since the last round of bombings.




Arabia's been unsafe since before it was Soddy...

Foreign Minister Prince Saud Al-Faisal said last week authorities had arrested more than 500 "suspected terrorists" since the Sept. 11, 2001 attacks on the United States.


It's still not safe, and we refuse to come back.




That 500 figure doesn't include the "known Bad Guys" who're checking out the infidels...

"The latest warning is very scary," Michael Burns, 34, an American living in the Kingdom, told Arab News.


Wait a minute. Why is this guy still living there? Here we have an example of the type of bonehead that proves that the dummies in slasher flicks are based on actual Americans.




"Don't go in there! Do not go in there!"
"Argh!" [CHOP!]
"She went in there."

"I was at a business function today that was mostly Western expatriates, and it's unnerving thinking that this place could be a target."


Yeah, its almost like you shouldn't be there for business purposes anymore. How much is money worth to you once they blow your arms and legs off?


But Bill Graston, 37, a US civil engineer in Jeddah, has become desensitized to such warnings: "This is nothing new; life goes on," he said.


"At least until it stops. Abruptly."

Oh no. There's two of you. Bill is a facilitator of international terrorism. By staying in the target zone for non-essential functions, Bill encourages the status quo. If Bill chose to leave, the jehadis would be forced to shoot each other until order was restored. Bill, get a clue. Life only "goes on" if they don't shoot you through the head or otherwise remove you from the gene pool.


The British Embassy's press officer Nick Abbot said such warnings should be taken seriously. "We are consistently advising people to be cautious. We believe there might still be a possible threat," he said.


Geeetttt oooouuuutttt. So many flies.
Posted by: Superhose || 10/07/2003 2:58:05 PM || Comments || Link || E-Mail|| [6464 views] Top|| File under:
Europe
European and Moroccan News Roundup
Just a couple of articles of interest, from the Telegraph. All EFL.



Plans for separate EU military HQ 'dropped'
Germany, France, Belgium and Luxembourg - dismissed by British officials as the "Chocolate Four" - have dropped plans to create a separate military headquarters for the European Union, Germany said yesterday. [T]hey have retreated after meeting strong resistance from more pro-American European countries, led by Britain, Spain and Italy. Instead of having a separate headquarters, Britain has proposed an EU military planning "cell" within Nato. Other ideas include teams of "mobile" EU planners who could operate from national headquarters. The creation of a separate headquarters would have separated the EU's "rapid reaction force" from Nato, destroying an agreement with America that the force would be "anchored" within the transatlantic alliance.

Sanctions loom as EU find French in breach
Perfidious Gaul's still at it.
Risking the worst crisis since the launch of the euro, Brussels is to rule tomorrow [Wednesday] that France is in reckless breach of borrowing limits fixed by the Maastricht Treaty. The European Commission is in no mood to show mercy after Paris ignored a deadline last Friday to show that it is taking "effective" action to bring its budget deficit below 3pc of GDP, or face sanctions. The EU ultimatum, agreed by finance ministers last June, had full legal authority. A spokesman for Pedro Solbes, the economics commissioner, said it was "quite clear" that France was making no serious effort to abide by Treaty rules designed to ensure the long-term viability of the euro. The commission is still fuming over comments by Jean-Pierre Rafarrin, the prime minister, that French growth was not going to suffer in order to satisfy "accounting equations of some office or other in some country". It will decide over the next two weeks whether to press for the "nuclear option" of full sanctions against France, which could reach [euro] 7.5 billion in fines. Brussels forecasts that the French deficit will reach 4pc this year, yet France is pressing ahead regardless with tax cuts worth 0.5pc of GDP and a major programme to build new aircraft carriers, nuclear submarines, and fighter jets.

Mr Raffarin is hoping to stave off sanctions by invoking a murky let-out clause exempting states from the deficit limit in "exceptional circumstances". But special pleading is unlikely to wash with EU finance ministers who will make the final decision on France's fate in November. The Dutch finance minister, Gerrit Zalm, has threatened to go to the European Court unless France is punished. "We gave up the sovereignty of our own currency because we had a very good treaty. If this treaty is not applied, then we are in serious trouble," he said. The French may have to rely on the Germans to block sanctions.


Is that going to happen, TGA?!


Berlin is also in breach of the Pact, though it has made the right noises and tightened fiscal policy just enough to keep the Commission at bay. But the German government is itself deeply divided. Hans Eichel, the finance minister, is afraid that discipline will disintegrate altogether in the euro-zone if Germany fails to take a lead now. And it was Berlin that imposed the Pact in the first place. But Chancellor Gerhard Schröder has so far shown he views the Franco-German partnership as paramount.

Pupils thrown out of window
Or: Why Morocco

gets it

better than most Muslims states - they're taught the concept of cause and effect at an early age.
Two Moroccan schoolboys were injured yesterday when their woman teacher threw them out of a first-floor classroom window for being too noisy. One, aged nine, was taken to hospital in Casablanca with a broken shoulder and head injuries. The other, aged 10, was only slightly hurt. An education official said the teacher had warned the pair she would throw them out. "They did not listen. They should have," he said.
Unassuming Fatima's mysterious ability to instill discipline in her classes was the subject of many reverential conversations in the staff room...
I'd like to see a few of these Moroccan 'education officials' employed in the UK.
Posted by: Bulldog || 10/07/2003 6:52:14 PM || Comments || Link || E-Mail|| [6463 views] Top|| File under:
Fifth Column
Muslims discover America, Film at 11.
Editorial in the Charlotte Observer by Jibril Hough, president of the Charlotte North Carolina chapter of the Islamic Political Party of America rewrites history. Hat tip to LGF, EFL:


It is important for the American public to know that although this political movement by Muslims may be somewhat new, Muslims have been a part of the fabric of this society, in some fashion, since before Columbus. Muslim explorers visited the West Coast long ago. Arabic writings have been found in some caves in California. The name "California" comes from the Arabic word calif, meaning ruler or leader.


I'll bet Grey Davis has a bejeweled turban in his closet.


The Declaration of Independence possesses Islamic concepts. Also, 30 percent to 40 percent of the Africans who were enslaved, kidnapped and brought to this country were Muslims.


Really, you mean the Muslim Arabs were enslaving, kidnapping, and selling their Muslim brothers?


Some of these built the U.S. Capitol building. The descendants of others were lynched and attacked as they fought to gain the right to vote and for self-determination.
Since Sept. 11, 2001, Muslims have seen many changes in the place we call home. Our civil/religious liberties have been attacked by the likes of the so-called Patriot Act.


We all remember watching as the muslims were arrested and marched into those camps in Montana. Right?


This, coupled with the wars in Afghanistan, Iraq and the continued unbalanced policy towards Israel and Palestine, gives Muslims many reasons to become more politically active -- as well as exercising our right to vote as we look towards an American "regime change" in 2004.


Jihadis for Dean!
Posted by: Steve || 10/07/2003 11:27:50 AM || Comments || Link || E-Mail|| [6473 views] Top|| File under:
New Iraqi school spans chasms between religions
By Hassan Fattah Special to The Christian Science Monitor
EFL Hat tip: Brothers Judd
HILLA, IRAQ - Just outside the sprawling mosque that used to be known as the Saddam Hussein Mosque in Hilla, a somber memorial recalls the city?s dark history. On one end, an outstretched hand rises towards the sky, steel rods jutting from it to signify lost souls rising to heaven.

Just below it lie the 76 graves of unidentified victims of Mr. Hussein?s regime found in a mass grave in Hilla last May, separated by a stream from a fountain. Around the statue, scriptures from the Bible, the Torah, and the Koran offer prayers for the victim?s souls.

For the Hilla School of Religion, which took over the mosque and requisitioned the memorial, it?s meant as a dramatic statement in a town that prefers not to discuss the issue of the mass graves. Indeed, in the most unlikely of places, an unlikely school has begun raising critical questions about faith, humanity, and religion.

Founded six months ago by a Shiite scholar, the institution bills itself as the Arab world?s only school of theology, teaching Muslim, Christian, and Judaic texts. In a town full of deep-seated sorrow, the statue may best embody the school?s credo of breaking down barriers and asking dangerous questions.

"This is a school of theology, not of Islam," said Sheikh Faris al-Shareef, professor of Islamic law and philosophy at the school. "There is one thing that unites all of us: God and his prophets. With that realization, you can teach all theologies." And by discussing all theologies, many of the school?s largely Muslim leadership insist, Islam itself can be reinterpreted and rethought.

. . .

The ultimate goal, says Sheikh Farqad al-Quzwini, the school?s founder and dean of its 25 or so faculty members, is to get at answers to the vexing religious problems that left Iraq, and perhaps much of the Muslim world, in its current state.

"For 35 years, Iraqis have feared nothing but Saddam," says Mr. Quzwini, a giant man who wears the headdress of a Shiite cleric. "What?s supposed to happen now is that humanity must stop firing the bullets; the language itself has to change. We must fix the Iraqi before we can fix Iraq."

Posted by: Mike || 10/07/2003 6:32:09 AM || Comments || Link || E-Mail|| [6462 views] Top|| File under:
Diplomats at U.N. at Odds on Postwar Iraq
UNITED NATIONS (AP) - Members of the U.N. Security Council on Monday suggested changes to a U.S. draft resolution on Iraq that has been criticized for not giving the United Nations a big enough role. But the council remained divided over how to rebuild Iraq's government.


"Well Gunter, I guess we earned our per-diems today!"


Council diplomats portrayed Monday's session as a constructive exchange of ideas over the revised draft, which called for a slightly expanded U.N. role. The draft appeared headed toward acceptance until U.N. Secretary-General Kofi Annan said last week he wants only an ``indispensable role'' for the U.N. body or no political role at all.


I'll take "no political role" for $800, Alex.


The United States will now take council members' suggestions and amendment ideas back to Washington, U.S. Ambassador John Negroponte said. Neither he nor other diplomats would detail the changes being sought. ``We've reached a time to take a brief pause for everybody to digest what had been said and see how it affected our thinking,'' said Negroponte, who is also the president of the council for the month of October.

When a reporter asked him whether the survival of the draft was at stake, he said: ``It has no implications along the lines you are suggesting, simply a pause to evaluate where we stand with respect to the draft.''


"I can say no more!"


Diplomats said the 15-member council spent Monday's session harrassing questioning the United States over the revised resolution - presented last week - that seeks help in Iraq's reconstruction. They also brought ideas on gutting improving the document after several days of consultations in their capitals, a U.S. official said.

Several council members agreed the next step - seeing what the United States brings back to the table - will be the most important for the fate of the resolution. ``The United Nations should have a larger role, a leading role in the process,'' said Chilean Ambassador Heraldo Munoz. ``We should be as clear as possible on the timetable. Those two things are very important to us.''


"And in return, of course, we offer nothing!"


A French diplomat, speaking on condition of anonymity, said that the United States did not appear ready to incorporate changes made by France and Germany, two leading opponents of the war.


Wotta brilliant deduction!


But Germany's U.N. Ambassador Gunter Pleuger said the discussions on the resolution were likely to continue but many delegates wanted the council to take Annan's criticism of the resolution into account. ``If the council is united, the political signal is stronger,'' he said after the meeting.


In a way, if we stand alone the political signal is stronger, too.


The French diplomat said that progress could be made if there was a totally new approach to the resolution, an idea that Annan has suggested and one United States is unlikely to accept. Annan wants a lead role for the United Nations if the world body were to play any political role in Iraq.


Hey! The Daily Double!™


Whether there really is room for compromise is unclear because of the fundamental differences concerning two postwar issues - when to transfer power to Iraqis and what role the United Nations should play in stabilizing and rebuilding the war-battered country.

France, along with Germany and Russia, has led the push for a quick handover of power to the Iraqis and a stronger role for the United Nations. French President Jacques Chirac had said last week he was disappointed with the latest draft. Chirac had spoken after Annan ruled out a U.N. political role as long as American and British forces are running Iraq. Annan made his views known to the council on Thursday. Annan wants the United States to hand over sovereignty within five months to an Iraqi provisional government, which could then take the two years or more the United Nations has found necessary to create a viable constitution and organize elections, a senior U.N. official said Friday.


Why don't we let the Iraqis write their own constitution?


With Iraqis in charge, Annan says, extremist attacks would hopefully diminish, other countries would be more likely to contribute troops and money and the United Nations, if asked, could help oversee the political transition to a democracy, according to the official.


With the UN in charge we'll see more boomers and dead-ender attacks.


At the heart of Annan's concern is security for U.N. staff in Iraq following two bombings at world body headquarters in Baghdad in a month that killed 22 people and injured more than 150. The secretary-general has pulled out more than 90 percent of the U.N.'s international staff, leaving only a few dozen essential people in the country.


And it ought to stay that way.


But the United States rejected Annan's recommendation, sticking instead to its agenda of having the U.S.-picked Iraqi Governing Council adopt a constitution, hopefully within six months, then hold elections six months after that. Power would be relinquished only after an elected government is installed. The U.S. draft resolution on Iraq asks both the United Nations and the U.S.-led Coalition Provisional Authority to help the Governing Council adopt a constitution, hold elections and train civil servants. It endorses a step-by-step transfer of authority to an Iraqi interim administration but sets no timetable.

Annan is willing to risk putting significant numbers of U.N. staff back in the country - but only if the United Nations is playing ``an indispensable role.'' Secretary of State Colin Powell assured Annan on Friday that the Bush administration is trying to assign the United Nations a significant role in Iraq's future.
"Marvin, I need a word that rhymes with indispensable."
"Well, Mr. Secretary, there's 'despicable'."
"That, Marvin, is why you're not Secretary of State."
"Well sir, it DOES rhyme."
"That it does, Marvin, that it does."
Posted by: Steve White || 10/07/2003 12:33:53 AM || Comments || Link || E-Mail|| [6463 views] Top|| File under:
Southeast Asia
ASEAN 'exploiting terror war'
That means they're doing too much, of course. This is from al-Jizz...


Human rights groups have accused Southeast Asian nations of using the so-called war against terrorism as an excuse to step up political repression and crack down against their own citizens.


"Especially the ones with turbans..."

"ASEAN governments have hardened repressive laws and justified the use of violence against innocent civilians in the name of national security and the war on terrorism," said Debbie Stothard, head of Bangkok-based ALTSEAN, a network of human rights groups. "Ironically, (this) seems to be contributing to more repression and terrorism in the region," she said. Stothard was speaking at a hotel in Bali, near the conference centre hosting the annual summit of the Association of Southeast Asian Nations (ASEAN).


Which implies she must have some conception of what the problem is. Or that she's remarkably stoopid...

After Indonesian authorities denied them access to the main venue, non-governmental organisations from Thailand, Malaysia, Singapore, Indonesia and the Philippines decided to stage an "alternative ASEAN" nearby.


No doubt that was very effective...

Sunai Phasuk

from Forum-Asia blasted the human rights record of Thailand's Prime Minister Thaksin Shinawatra, saying his government was "a major impediment for ASEAN to truly become a regional community that promotes human rights, democracy and fairness. After decades of struggle for democracy, it has taken Thaksin less than three years to create a police state and install a climate of fear."


Thais seem not to spend a lot of time cringing in fear. Maybe they haven't noticed?

Malaysia also came under fire from

Yap Swee Seng

from SUARAM, a rights group based in that country, who denounced Prime Minister Mahathir Muhammad. The country "should take responsibility for the continuous deterioration of human rights in Burma as it was that regime's main sponsor for ASEAN membership," said Swee Seng.


That's pretty weak. Malaysia has its own problems. But I guess he's gotta live there, so barking about Burma's an easy hit...

Indonesian activists criticised the government of President Megawati Sukarnoputri for breaking off talks with separatists in the province of Aceh, on the northern tip of Sumatra island, and launching a military assault against them.


Just because they want to chew off a major portion of the country for their own little Islamic paradise. Tusk tusk.

At least 1200 people have died there since May, and the rights groups have complained of restricted access to the region. "Most of the victims of the war in Aceh are civilians," said Bonor Tigor of SOLIDAMOR, a Jakarta-based group.
Posted by: Fred Pruitt || 10/07/2003 00:45 || Comments || Link || E-Mail|| [6460 views] Top|| File under:
Home Front
Approaching 20 Year Anniversery of Largest Bio-Terrorist Attack in US History
Just a reminder on why one vial of botulinum matters.



Recent anthrax cases in Florida raised fears a biological attack on American soil was a real possibility. The reality is that such an unthinkable act did take place — right here in Central Oregon — almost two decades ago.

In a bizarre plot to take over local government, followers of Bhagwan Shree Rajneesh poisoned salad bars in 10 restaurants in The Dalles in 1984, sickening 751 people with salmonella bacteria. Forty-five of whom were hospitalized. It is still the largest germ warfare attack in U.S. history.

The cult reproduced the salmonella strain and slipped it into salad dressings, fruits, vegetables and coffee creamers at the restaurants. They also were suspected of trying to kill a Wasco County executive by spiking his water with a mysterious substance. Later, Jefferson County District Attorney Michael Sullivan also became ill after leaving a cup of coffee unattended while Rajneeshees lurked around the courthouse.

Now a Deschutes County Circuit Court judge, Sullivan said it was never proved he was poisoned, but a Rajneesh doctor said he was one of the targets. Sullivan worries Americans have forgotten the lessons of the Rajneeshees. The Rajneesh attack "tells us it has happened and can happen again. But I've been thinking that we as a community and as a state have forgotten what happened," he said.

"That would be a huge and tragic mistake."

The Rajneesh bioterrorism attack has received renewed attention recently, including a chapter in a new book titled "Germs: Biological Weapons and America's Secret War." Its authors have appeared frequently on the TV publicity circuit, discussing the nation's vulnerability to germ warfare.

The strange footnote in Oregon history began when the cult moved its headquarters from India to the Big Muddy ranch in Wasco and Jefferson counties in 1981. Soon thousands of red-clad followers descended on the High Desert from around the world.

At first they seemed a benign curiosity to many Oregonians. But that changed after members took political control of the nearby town of Antelope. Along with stockpiling weapons, they obtained salmonella and other more dangerous bacterial agents from a commercial supply house.

Cult leaders plotted to take over the Wasco County Commission by sickening so many people on election day they could get their own candidates elected. State and federal health officials at first blamed poor hygiene by restaurant workers, but they later learned the cult was responsible.

The cult collapsed in 1985 after the Bhagwan was convicted of immigration fraud and deported to India, where he died in 1990. His top aide, Ma Anand Sheela, was convicted for masterminding the salmonella attack and other crimes.

A retired intelligence officer with the Oregon National Guard, Sullivan said biochemical terrorism is a threat to the United States. He urged federal, state and local authorities, as well as all civilians, to be vigilant for the rest of their lives.

"There is no short-term fix," he said. "It's a longtime obligation."

Although far from the nation's seats of government, commerce and cultural power, Central Oregon has emergency response plans for most types of terrorism. But here as elsewhere in the United States, little can be done to prevent another Rajneesh-type bioterrorism attack on open food, officials said.

"As long as any food is open to the public, unless you put armed guards around it, there's absolutely no way to guarantee its safety," said Michael Skeels, M.D., director of the Oregon Public Health Laboratory.

Skeels, however, emphasized that Oregon authorities have no reason to suspect the state has been targeted by terrorists. Since Sept. 11, federal, state and local authorities have been in the difficult position of trying to allay Americans' fears about further possible terrorism, while at the same time taking precautions against those same threats.

"A bioterrorism attack in Oregon is unlikely, but we need to be ready," said Grant Higginson, M.D., the state's top public health officer.

"If we should ever experience such an incident, it could be devastating. For that reason, we've been preparing so we can respond if a biological attack occurred."

The Oregon Health Division's "Bioterrorism Fact Sheet" said domestic water supplies would be difficult to contaminate because of security measures, the diluting power of large bodies of water, and standard filtration and treatment that kills most disease-causing agents.

Pre-packaged foods are generally safe and unpackaged food such as fruits and vegetables are generally made safe by washing them before cooking and eating, state officials said.

On Thursday, the Oregon Department of Human Services announced that state and local public health officials have plans in place to deal with the potential threat of biological and chemical terrorism. In Portland, Central Oregon and other parts of the state, preparations for a potential attack are well under way and include law enforcement, fire departments, health departments, hospitals and other agencies.

The preparations are geared more for emergency response rather than prevention in the case of bioterrorism, but "if we had a major incident involving a biologic agent, the federal government has stockpiles of antibiotics and vaccines to treat and prevent illness in at-risk populations," Higginson said. "These stockpiles can be shipped anywhere in the country in a matter of hours."



What are the chances of a small cell of terrorists being able to develop something harmful in an isolated lab? Does this answer.
Posted by: Super Hose || 10/07/2003 6:08:59 PM || Comments || Link || E-Mail|| [6459 views] Top|| File under:
Middle East
Profiles of Qurei's emergency Cabinet ministers
The Palestinian prime minister nominee, Ahmed Qorei, announced on Sunday an eight-member emergency Cabinet which senior officials said would not need parliamentary approval.


"Yasser said it was okay..."

Qorei initially assigned four portfolios, with the rest to be decided shortly, in a mini-Cabinet presented a day after a Palestinian Islamist suicide bomber killed 19 people in a restaurant in the Israeli city of Haifa.


I've been trying to smooth out the spelling of Qurei/Qureia/Qrei/Etc.'s name. He's got more spellings than Muammar Kudhuffy...

Following is biographical information on the key ministers:
Nasser Youssef, interior minister: A major-general and longtime ally of Palestinian President Yasser Arafat, Youssef assumed control of Palestinian national security forces in the Gaza Strip and West Bank when the Palestinian Authority was established in 1994 under interim peace deals with Israel. Youssef's relations with Arafat deteriorated a few years ago and he recently criticized the Palestinian president's leadership as an obstacle to Palestinian dreams of independence, but the two are said to have mended fences.


That must have been after Yasser spit on him...


Salam Fayyad, finance minister: Fayyad, 50, is an economist, political independent and former International Monetary Fund official recruited by Arafat in a Cabinet shakeup last year under US pressure to establish financial order and transparency in the Palestinian Authority. He stayed on to serve as finance minister in the short-lived administration of Mahmoud Abbas, who resigned as prime minister a month ago after losing a power struggle with Arafat. Fayyad is backed by Washington and has credibility with Israel, which has channeled through him tax funds owed to the Palestinians. Married with three children, he has a PhD from the University of Texas.


Good, gray money man, who gets the money after it's come through Yasser...


Nabil Shaath, foreign affairs: Shaath, 65, formerly an entrepreneur and professor at the University of Pennsylvania's Wharton Business School, evolved into a key adviser to Arafat and has been involved in Israeli-Palestinian peace talks since 1991. Shaath is a veteran of Arafat's Fatah movement and served as his minister of planning and international cooperation from the 1994 inception of the Palestinian Authority. That title made him unofficial foreign minister, and he formally took the foreign affairs portfolio under Abbas.
He is from a refugee family that left its home in what is now Israel during the 1948 war.


Another Yasser-yessir man, but at least he's not as bad as...


Saeb Erekat, no specified post: Erekat, 58, has a doctorate in peace studies from England's Bradford University. He taught at Al-Najah University in the West Bank city of Nablus before joining the first Palestinian delegation to Middle East peace talks in Madrid in 1991. He has participated in countless negotiations with Israel and the United States since then. An articulate, rapid-fire spokesman for the Palestinian cause and a familiar face in international television coverage of the conflict, Erekat is also a veteran of Fatah and was appointed minister of local government in 1996.


Saeb, as we all know, has no lips. He was once turned into a pillar of salt for several days...
That's only four. Wonder who the other four are?
Posted by: Fred Pruitt || 10/07/2003 16:47 || Comments || Link || E-Mail|| [6459 views] Top|| File under:
Syria-Lebanon
Lebanon to rank among 'very corrupt' states
Lebanon will rank as one of the "very corrupt" countries in the world and "one of the most corrupt" in the Arab region, when Transparency International releases its Corruption Perceptions Index (CPI) Tuesday. According to sources who have revealed the information to The Daily Star, "Lebanon will rank in the lower half of the index and even in the lower half among Arab countries."


"... and they had to pay baksheesh big time to get that high!"

It's not really a surprise, but it is astonishing to learn Lebanon has performed so badly compared to other Arab countries. "Very few countries are more corrupt than Lebanon in the region," said the source, "and that's saying a mouthful! this shows how deep of a problem we have dug ourselves into."
Posted by: Fred Pruitt || 10/07/2003 16:15 || Comments || Link || E-Mail|| [6461 views] Top|| File under:
Middle East
Israel's resolve to survive
EFL. From LGF


JERUSALEM (Reuters) - Buoyed by White House support for what it called Israel's right to defend itself, Prime Minister Ariel Sharon said on Tuesday the Jewish state was ready to hit its enemies anywhere following an air raid deep in Syria.

Speaking at a memorial service marking the anniversary of the 1973 Middle East war, Sharon took a tough line but made no specific threats after Sunday's strike on what Israel said was a training camp for Palestinian militants.

"Israel will not be deterred from defending its citizens and will hit its enemies any place and in any way," Sharon said. "At the same time we will not miss any opening and opportunity to reach an agreement with our neighbors and peace."


"Who here wants to SURVIVE!"


Syrian President Bashar al-Assad, breaking his silence on the attack near Damascus, accused Israel of trying to drag Syria and the rest of the Middle East into a wider conflict. Syria said Israeli warplanes hit a civilian site.


"Do as we say, Zionists, not as we do!"


It was Israel's deepest air raid in Syria in three decades and followed a Palestinian suicide bombing that killed 19 people in a restaurant in the Israeli port city of Haifa a day earlier.


Events like THAT are the root causes.


Sharkey ArafishYasser Arafat, facing fresh Israeli threats to "remove" him after the Haifa blast claimed by the Islamic Jihad group, swore in an emergency eight-member cabinet led by Prime Minister Ahmed Qurie, who has close ties to the Palestinian president.

Sharon adviser Raanan Gissin said Israel would judge the new cabinet by its actions but added: "In all likelihood, if it is established by Arafat it will not fight terror."


Of course not.
Posted by: Atrus || 10/07/2003 2:49:29 PM || Comments || Link || E-Mail|| [6460 views] Top|| File under:
International
Chalabi to the UN: Wake up and smell the triumph!
In the name of God, the merciful and benevolent.

Mr. President, Your Excellencies, Ladies and Gentlemen:

I stand in front of you today representing the voice of the Iraqi citizen who has long suffered from cruelty within and outside his homeland. Those within his country have inflicted on him the worst kinds of torture: they have attacked his honour, betrayed his family, humiliated him, enchained him and thrown him into miserable wars. His brothers and friends in the region not only maintained silence, ignorance and blindness toward his catastrophe, they also criticised him and shamed him the day he dared raise his voice. And throughout the world, those that stood to benefit scrambled to trade and work with his torturer.


"You know who you are, Jack the Weasel and Vlad!"


Very few spoke the truth and embraced it. Very few turned to the catastrophe of this fellow human being and declared that he was a victim. To our calls we heard nothing. So the Iraqi remained lost and persecuted twice over, first from the injustice of the sword with which the dictatorial regime attacked him at home, and then from the injustice of the criticism, a more painful affliction, from those outside. But the Iraqi did not give up, rather he was persistent and patient and he continued his struggle with his thoughts, words and actions to achieve liberation, the. foremost ideal that he has always yearned for.

I stand today before you expressing to you as much as possible the voice of this Iraqi individual, declaring with him and for him the end of silence. I ask you all to listen to him, one by one.

I come today to present you with four essential truths and to demonstrate through these truths two fundamental rights.

The first truth that I begin with is that Iraq's long dark night has been ended. The bitter experience of humiliation, pain and suffering that Iraqis have endured for more than three decades has ended. It ended with Saddam Hussein fleeing, along with his cronies and with the collapse of the symbols that they had erected in Baghdad and throughout Iraq.

As for the second truth, it is that the liberation of Iraq, and what happened is indeed liberation, could not have been achieved without the determination of President George W. Bush and the commitment of the Coalition. At the forefront are the United States of America and Great Britain. If today we hear the voices of those in doubt of the intentions of the American and British governments in undertaking this liberation, we invite them to go and visit the mass graves, to visit the dried up marshes, to visit the gassed city of Halabja, to examine the list of the missing whose very right to live was taken away from them by the regime.

The third truth is that the liberation came as an embodiment of a universal national Iraqi will. It came as a result of the vigorous efforts undertaken by the Iraqi opposition to Saddam Hussein's regime during many long years, when hundreds of thousands of martyrs were sacrificed. The martyr Ayatollah Muhammad Bakr alHakim and his companions were not the last to be sacrificed, may God's mercy be upon them. They added another page to the register of Iraqi bravery on August 29th, the day of the Iraqi martyr. Nor was the martyr Akila al-Hashemi, who would have been in this chamber today, spared from death.

There is no doubt for us to confirm that removing Saddam's regime is the culmination of a national Iraqi will that insisted on removing the nightmare from the chest of the nation. And from here stems the fourth truth, that the fall of the regime is only a beginning for the birth of a new Iraq. This birth that so many faithful Iraqis have prepared for, both in Iraq and abroad, is now ready.

Today, in Iraq we are facing a unique experience. What will prove our success is the will for good, for development and for freedom to spread and flourish. I stand here today to confirm that we in Iraq will not accept anything but success. Iraqis are capable of success and want success. We will not allow a gang limited to mercenaries and terrorists to deprive a person, a society and a nation from a bright tomorrow.

The land of the two rivers, the cradle of civilisation in Sumer, Akkad, Babylon and Assyria, the land of peace, the land of the Caliphate and the house of wisdom, the home of Hammurabi's code and the depository of continuous knowledge, literature, poetry and intellectual achievement depends first and foremost on its human resources before its natural and oil resources. Based on this human wealth, Iraq can achieve a renaissance transporting it from the grips of totalitarianism and fear to stability, prosperity and forgiveness. What the international community puts into Iraq will be returned in multiples. Put your confidence in Iraq, take from it stability and prosperity and you will see it spread to the region and the entire world.

The Iraq that we want is the Iraq of the brilliant individual. More than sixty percent of Iraq's population is below the age of 20. Our first priority in preparing them for the 21st century is to give them cultural and educational values that will allow each one of them to bring out his dignity and self-respect.

In the previous period, in Iraq as in other nations that suffered from the worst ideologies of the twentieth century, the individual was suppressed by the masses, the masses by the revolution, the revolution by the party, and the party by the leader. The result is that the human being is subsumed under continuous layers of oppression that obliterate his individualities, making him an object for consumption in defense of the nation and the economy in the name of the revolution or to be sacrificed for the leader. Today we confirm that the concerns of Iraqis are no different from those of all others in the world. Tomorrow's Iraq must embark by acknowledging the individual citizen as the basis of sovereignty and the starting point for legislation. The rights of the individual person are basic rights, and the rights of the group only derive from this.

Iraqis like others insist on their rights for Dignity, Freedom, Justice and Peace. Asserting these rights is the foundation for tomorrow's Iraq. The dignity of a human being in Iraq will be protected without exception, without consideration for social status, political position and economic situation. We will not give away the dignity of an accused even if convicted guilty. We begin with dignity because the previous regime worked to convince the Iraqi that his dignity is an endowment from the ruler. We confirm today that the dignity of the nation stems from the dignity of each citizen in it.

As with dignity, so too freedom. Freedom is not a gift from the ruler and the state. It is a principle, a basis and the essence of a human being. Responsible freedom that does not impinge upon the freedom of others is the core of the social contract. Despite the excesses that outsiders and infiltrators have inflicted, with the fall of the repressive regime, Iraqis have proven to themselves that freedom is not chaos.

As is the individual's instinct for freedom, so is his demand for justice. Justice will be a basic tenet that ensures the neutrality and independences of the judiciary. The previous regime took away justice, making the apparatuses of the state means of repression and control.

Last but not least, and after wretched wars that took people's lives and destroyed nations and created catastrophes in their wake, the new Iraq will abide with a new defensive policy whose pillar is peace. Iraq will be an activist for peace for the region and the world.

We have mentioned as the first of these fundamental principles, Dignity, Freedom, Justice and Peace because they represent the basis for a political future. The new Iraq will certainly uphold all human rights, starting with the Universal Declaration of Human Rights, including of course the right of man to life, property and the pursuit of happiness.

We take responsibility that Iraq in its legislation and laws will be equally just to its entire people. No person is above the law; indeed there will be no distinction on the basis of religion, sect, race, language, ethnicity, gender, class or tribe. The previous regime has dug deep into these divisions. As for the new Iraq, it will rely on justice and fairness.

The Iraqi woman is capable of achievement, excellence and generosity of spirit. She can take on all responsibilities in the nation. It is the duty of the society and the state to remove additional burdens blocking her way.

The constant dialogue required between the Iraqi citizen and the state that represents him and serves him will be on the basis of an honest, democratic and representational system. This system stands on the principle of separation of powers and upholds elections as the as the ultimate arbiter. We are not concerned simply with democratic appearances, but more so the safety of the political system as the embodiment of the democratic spirit. The pillars of this system are first, a separation of powers, by writing a constitutional framework that ensures non-interference between the judicial, legislative, executive powers. This forms a sound basis for each to oversee the other. Second, ensuring accountability, starting with the above mentioned supervision and going through elections that form the main entry of the individual in participation in politics and finally arriving at empowering civil society through the free press, unions and independent institutions. These will take the role of monitor, critic and pursuer of political power in its many faces. The third pillar is to uphold transparency as a fundamental principle stemming from the fact that the source of sovereignty is the citizen. The state is there to serve him and it is answerable to him. It is his right to inquire about its affairs and it is not within the right of the state to withhold such information. Fourth is to respect the rights of the minority in relation to the majority. Here it is important to distinguish between a political majority and minority and a factional majority and minority. Political majorities and minorities are those that are exposed through the ballot box, not through population census and not through a random correlation between them. It is not in anyone's authority to demand a political right on the basis of a presumed factional majority. We do not want a political, sectarian or national allocation in Iraq. A representative, federal political system can best express the interests of all Iraqi citizens regardless of their religion, creed, ethnicity or language.

If the previous period was characterised by limiting all powers to an abusive few in Baghdad then tomorrow's Iraq will stand on the principle of local authority in the context of a federal union. Federalism in the way that Iraqis understand it now is not dividing the homeland; rather it is a means of empowerment and rehabilitation of those living in different regions to take responsibility of their affairs in their regions without constant interference from the central government. We rely on the federal system, like the democratic system, because of our clear understanding of the relationship between a state and its citizens. This relationship is not one of guardianship because the Iraqi citizen is not a minor and is therefore not in need of the state's interference in all his affairs. Our concern is that this relationship be one of care where the state is the vigilant servant of the safety of the citizen, and a relationship of nurture in some areas, especially for the youth in providing social, education and health services.

Complementing our belief in federalism, and in contrast to the nationalist excesses of the previous regime, we declare to you all that Iraq is one nation, permanent and whole. There is nothing in this declaration that reduces the continuity of Iraqis with Arabs and Muslims. This does not contradict the sentiment that many Iraqis inside have about their own culture and identity. It confirms rather, that Iraq in all its territory, from its mountains in the far north to its marshes and gulf in the extreme south, passing through its rivers, meadows and deserts is a lasting unit unable to divide. When we declare this, we not only express the opinion of most Iraqis, we consider it a principal belief.

We seek to strengthen the rule of law and institutions of governance. That is, that authority extending from the citizen is emanated not usurped through a political office. This position is upheld because of a legal basis, not because of the whims and opinions of the person holding the position. The previous regime issued many arbitrary rules and regulations based on the disposition of one man. The alternative in tomorrow's Iraq is the application of the rule of law through sanctioned legislative authority that embodies the will of the Iraqi people through an independent judicial authority and under supervision of an independent legal body.

Last but not least, we will address the relationship between religion and state in the new Iraq. Islam is the religion of the majority in Iraq; it etches out the Iraqi identity as well as the state and the nature of governance.

In any case, the great civilisational heritage and valuable cultural depository of Islamic jurisprudence is no doubt one of the assets of Iraq. We will benefit from it through a judiciary that is based on equality and pluralism. It is important for us to point out to a truth often overlooked. That the state in the previous century has used religion and taken out of it what suited the wishes of those usurping power. It negated the independence of institutions and religious centers, taking over the awgaf and imposing a religious terminology suitable to its interests at the expense of others. Religion in Iraq is one of the most important assets of the individual and of society, and we will not abandon it, neither in its juridical, intellectual or daily implications.

These are the main points of what we want for our country. Our right today from the world is to demand help and assistance, thanking all those that stood by Iraqis at their worst hour and forgiving those that did not stand with us.

It is important for all the nations of the world to acknowledge that what happened in Iraq yesterday in terms of horrors, and what is happening today in terms of reconstruction, presents a dramatic historic event. The international community must stand with Iraq in this.

This is what we want of ourselves and what we want from you on the road to a free, just and peaceful Iraq.

We want an Iraq to recognise that unity and plurality are two faces of the same truth.

We want an Iraq that returns sovereignty to the individual, citizen, human being, not to the leader.

We want an Iraq imbedded in its cultural and religious identity, but in dialogue, without compunction with the global heritage.

We want an Iraq in continuity with its past, but looking forward towards the future.

We want an Iraq that lives in peace with itself, its neighbours and the world.

May peace be upon you.

Mr. President:

I stand before this Assembly as a representative of free Iraq. To all those here who helped us in our struggle for liberation we extend our gratitude. Our liberation would not have been achieved without the determination of President, George W. Bush and the commitment of the Coalition, at the forefront of which stand the people of the United States of America and Great Britain. The Iraqis will never forget your courage and sacrifice on our behalf.


"We thank you to infinity!"


To those who stood with the dictator and who continue to question the intentions of the American and British governments in undertaking this liberation, we invite you to come and visit the mass graves where half a million of our citizens lie, come and visit the dried up marshes, come and visit Halabja where chemicals were dropped on civilians, come and examine the lists of the disappeared whose right to live was taken away from them by Saddam Hussein. And we the Iraqi people will ask you why you chose to remain silent.


"Um
 uh
 it was all about the oil and Amerikkkan hegemony
"


We are here today to declare that a new Iraq is born. An Iraq where dignity, justice and human rights are assured for all citizens. An Iraq at peace with its people, its neighbours and the world. An Iraq that stands ready to regain its rightful place in the international community of free and proud nations


Tell me again about the quagmire.
Posted by: Atrus || 10/07/2003 2:03:19 PM || Comments || Link || E-Mail|| [6466 views] Top|| File under:
Syria-Lebanon
Israeli Map Shows 'Terror Network' in Damascus
"We know where you live." That was the unmistakable message of the release by Israeli authorities Tuesday of a map pinpointing what it said were homes and offices of Palestinian militant leaders in Damascus.


AKA - target list.


The army said the map was intended to illustrate the extent of the "Terror Network in the Damascus Region." It came on the same day that Prime Minister Ariel Sharon said Israel would attack its enemies "any place, and in any way." Sunday Israeli planes bombed what the Israeli military said was a training camp for Palestinian militants near Damascus, after a suicide bomb killed 19 people in Haifa. Syria said the target of the Damascus strike was a civilian site.


I thought it was a old, unused training camp?


The Israeli army map shows supposed locations of the homes of senior Hamas leaders Mousa Abu Marzook and Khaled Mashal, Islamic Jihad leader Ramadan Shallah and Ahmed Jibril, chief of the Popular Front for the Liberation of Palestine -- General Command, or PFLP-GC. It also shows 10 sites in Damascus the army says are the political, military and in some cases media offices for Islamic Jihad, Hamas, Fatah and the PFLP-GC.


Boy, that's going to hurt real estate values in the neighborhood.


Hamas and Islamic Jihad sources in the West Bank and Gaza Strip said Abu Marzook, Mashal and Shallah moved between Damascus and Beirut for "security reasons."


They'll be looking for new homes this afternoon.


Syria, which has been under intense U.S. pressure to kick militant groups out of its territory, says Hamas, Islamic Jihad and other Palestinian groups maintain only media offices in Damascus. "The map is proof of the extensive presence of Palestinian terror groups in Syria," an Israeli security source said. "We said it before and we say it again, everyone that is involved in terror and endangers the lives of Israeli citizens is not immune." Sharon took a tough line Tuesday but made no specific threats. "Israel will not be deterred from defending its citizens and will hit its enemies any place and in any way," he said in a speech broadcast live from a military cemetery in Jerusalem.


"You can run, but you can't hide."
Posted by: Steve || 10/07/2003 1:17:29 PM || Comments || Link || E-Mail|| [6464 views] Top|| File under:
Middle East
Yasser on his deathbed?
From the "Palestine International Press Centre" website. Salt recommended; English translation somewhat ragged.


Raanan Gissin, Sharon's advisor, threatened that President Arafat's days in power are "numbered."


I think he actually said "days are numbered," but go on.


Gissin stated Monday evening that the removal of Arafat is imminent. He believed that, Israel would expedite putting in effect the already decision to forcibly remove Arafat, Arab48 online edition published today. Gissin threats coincided with rumors circulated Monday in Rammallah accusing Israel of slipping venom doses to President Arafat in order to gradually poison him, Arab48 added.
Or perhaps it's the death rays! (Insert maniacal laugh here.)
Palestinian sources linked such rumors with health downhill of President Arafat nowadays, suffering influenza and dyspepsia that summons up the checkup of doctors day by day.


Or, he could just be an old guy over 70 whose lifestyle is catching up with him. Naaah, can't be; must be the venom or the death rays.




It's prob'ly me. I mumble incantations against him every night before I go to bed. And I have one of those dolls that you stick pins into...

Israel's security cabinet decided-in principle-to "remove" Mr. Arafat last month, but did not say how or when, action would be taken. Arrest, isolation, deportation, or possibly killing him [I vote for this one!] are said to be among the options. On Sunday, President Arafat also announced an emergency state in the West Bank and Gaza Strip and issued a decree of forming an emergency cabinet with 8 ministers


[to replace the regular, non=emergency cabinet with 138 ministers]


due to the worsening situation and to ward off any possible strikes in the occupied Palestinian territories.

Followup, from Jerusalem Post...
Four ambulances that were seen entering Palestinian Authority Chairman Yasser Arafat's compound in Ramallah on Monday afternoon triggered off rumors that he was seriously ill.


One for each arm and each leg?

Within minutes, senior officials in the compound were bombarded with phone calls from curious journalists. Arafat's spokesman, Nabil Abu Rudeineh, dismissed reports that Arafat had been taken to a local hospital. He said Arafat suffered from exhaustion and was recovering.


"It's only exhaustion. Happens to him regularly."

But another senior official said Arafat's health has rapidly deteriorated over the past two weeks. "I don't think it's the flu as some people say," he said. "The president hasn't been feeling well for some time and his health seems to be worsening."


It won't be long now. I can feel it in my bones... Or maybe my arthritis is acting up.

He said it was possible that Arafat, 74, has caught a number of viruses as a result of shaking hands and exchanging kisses on the cheek with thousands of people who came to see him over the past few weeks following Israel's decision to "remove" him.


"Success, sir! The deadly toxin has been delivered by a pair of Arab lips!"
"Good, Smedley! Very good! I must inform Number One!"

On Sunday, a pale and fragile-looking Arafat met in his office with the new PA Prime Minister Ahmed Qurei.


"Yasser! You look so pale and fragile!"
"Mahmoud! Shoot him!"
"You can't shoot me! I'm the prime minister!"

Palestinians said they have never before seen Arafat in such a condition. "You can see that he's very ill," said someone who attended the meeting. "He can hardly speak. Something bad is happening to him."


It's a deadly toxin, available only in Samoa...

Some PA officials said Arafat's decision to declare a state of emergency in the West Bank and Gaza Strip could be linked to his illness. "It's possible that he doesn't want to leave a vacuum behind," said one PA official. "He must have discussed the issue with Abu Ala [Qurei]."


"Whaddya think, Ahmed? Should I declare a state of emergency?"
"Mahmoud! Put the gun down!"

Last week, the PA summoned a team of doctors from Jordan to examine Arafat after he complained of severe abdominal pain. They concluded that he had recovered from a mild illness and only needed some rest. At first, his aides suspected that he had been poisoned. Arafat had been barfing tossing his felafel vomiting for several days. Shortly after the Jordanian team returned home, a journalist in Ramallah quoted a senior PA official as saying that "Arafat's days are numbered."


"Mahmoud! Shoot him, too!"

On Monday evening, journalists and visitors were barred from entering Arafat's compound. The decision only added to the growing speculation about Arafat's health.


I'll be oiling my ululator for the rest of the afternoon...
Posted by: Mike || 10/07/2003 12:43:05 PM || Comments || Link || E-Mail|| [6489 views] Top|| File under:
Home Front
Jed Babbin: Anomalies in the Wilson/Plame affair
National Review Online. EFL; link in original.



. . . While we occupy ourselves with the Plame name blame game, we are missing the most important elements of the Wilson affair: the anomalies.

Everyone who works for the CIA in everything having to do with intelligence or foreign governments is required to sign a secrecy agreement that provides the Agency the right to approve and censor what the employee may wish to say or write for public consumption. In Wilson's famous July 6, 2003 NYT op-ed, he said, "The mission I undertook was discreet but by no means secret. While the CIA paid my expenses, (my time was offered pro bono), I made it abundantly clear to everyone I met that I was acting on behalf of the United States government." It is unheard of for anyone to not be required to sign a secrecy agreement. So did Wilson get that article approved by the CIA?

I asked the CIA, and a very testy spokesperson refused to answer. I asked if Wilson ever signed a security agreement, and she sounded about to burst from stress, but she'd give no answer to that question either. Maybe she was just having a bad hair day. Or maybe the CIA is feeling some well-earned heat.

A senior intelligence-community source told me that no one as vocal as Wilson could possibly be bound to the usual security agreement. So Wilson wasn't required to sign one. Why? The fact that he was paid only his expenses is no explanation. That's Anomaly Number 1.

Why was Joe Wilson chosen for the Niger mission? A career foreign-service officer, he's no intelligence pro. He's not an expert on nuclear weapons, and he's sure no expert on covert purchase of WMD-related materials. He served as an "Africa expert" in the second Clinton administration, but hadn't been in Niger since he served as a flunky in our embassy there in the early '80s. He did serve — with courage — as acting ambassador in Baghdad in 1990. He had no unique or current knowledge of Niger, but he does have deeply felt political views which cannot have resulted from some recent epiphany.

Wilson worked for Al Gore as a congressional fellow in the mid-Eighties, has given money to John Kerry's presidential campaign, and believes his mission in life is to "destroy" both "neoconservatives and religious conservatives." Anyone political — which means everyone in the White House and the CIA hierarchy — must have understood the risk the president took in stating WMD as the casus belli against Saddam. Though the nuclear part of the WMD equation was never a principal part of the case for war, it was part of it. Anomaly Number 2: Why was Wilson — uncredentialed in the critical areas, and devoted to a political agenda antithetical to the president's policy — chosen for such an apparently controversial mission?

Wilson's "investigation" was patently inadequate. According to his op-ed, he made no effort to talk to the IAEA, Niger military or intelligence authorities. Dr. Hamza told me in considerable detail about a highly organized and well-financed black-market operation by Saddam's regime to buy every sort of nuclear weapons-related equipment and materials. It's not hard to suborn people with enough money, or to buy uranium and smuggle it out of places such as Niger. Over time, any amount could be smuggled out to Iraq. Anomaly Number 3: Why was Wilson's verbal report apparently taken at face value? No intelligence professional should have relied on it.

Although it's not an anomaly, no one seems to know who hired Joe Wilson for the Niger job. Reports and sources all say George Tenet didn't, and that someone well below him did. One report says that Plame recommended him. To whom, we don't know. Who chose Wilson, and why?

It's possible that Wilson's trip and report were a put-up job, intended to embarrass the president sooner or later. But that analysis overlooks Wilson's persona, his political loyalties, and his actions. I don't believe in conspiracies. But I don't believe in coincidences, either. If I were the president, I'd unambiguously support the leak investigation, and prosecute the leaker if he can be found. With equal urgency, I'd be working hard to find out why these anomalies exist. And wondering what other disagreeable surprises may be coming my way from the CIA in the next twelve months.

Posted by: Mike || 10/07/2003 12:31:11 PM || Comments || Link || E-Mail|| [6474 views] Top|| File under:
International
U.S. visa teams set for Islamic nations
The Department of Homeland Security has decided to open special law-enforcement offices throughout the Muslim world, with agents assigned to carry out investigations of visa applicants who are suspected of ties to al-Qaida and other terrorist groups, senior Bush administration officials said on Monday.


About time.


They said permanent offices would be opened early next year in U.S. embassies and consulates in five Muslim nations that were chosen both because of the volume of U.S. visas they process and because of the regional presence of al-Qaida and other terrorist groups. The nations are Egypt, Indonesia, Pakistan, Morocco and the United Arab Emirates. Two other offices were opened in late August, without public announcement, in Saudi Arabia - one in Riyadh, the capital, and another in the commercial center of Jeddah. After the terrorist attacks on Sept. 11, 2001, the State Department and the Immigration and Naturalization Service were criticized for lax visa policies that had allowed several of the suicide hijackers to enter the United States without significant scrutiny. Most INS responsibilities have since been consolidated in the Homeland Security Department. This month, under terms of the 2002 law that created the Homeland Security Department, the agency was given ultimate authority for deciding who is given a visa. Visas previously were the responsibility of the State Department.


Good, now we just have to make sure that Homeland Security really investigates these applicants.
Posted by: Steve || 10/07/2003 9:55:14 AM || Comments || Link || E-Mail|| [6466 views] Top|| File under:
Africa: North
Gaddafi separates from Arabs
We ran the al-Jazeera version of this story on Sunday, but what the hell? This has a bit more to it...
Libyan leader Muammar Gaddafi, once a devoted and energetic champion of Arab unity, announced this weekend his definitive separation from the Arabs, whom he heavily criticised.


"To hell with 'em. I'm gonna be a African..."

Standing before a group of women, in a Mediterranean villa in Syrte about 500km east of Tripoli, Gaddafi declared himself more than ever African, claiming to be "forever beyond nationalism and Arab unity."


"Yup. I'm givin' it up. Just another bad habit..."

Admittedly, Gaddafi is famous for his verbal excesses and spectacular rebuttals, but his declaration on Saturday sounded like an irreconcilable divorce from the Arabs, coming from the mouth of an ageing Gaddafi who in recent years has never given up on the ideals from his youth.


"When I was young, I thought I was gonna be an Arab Lenin. Then I thought I'd be an Arab Chairman Mao. Hell, I even wrote a Little Green Book. But now... now... I gotta be me-e-e! I gotta be me..."

When he took power on September 1, 1969, the young leader, raised in the cult of the former president, the Egyptian unionist Jamal Abdel Nasser, threw himself body and soul into attempting unity. He would court Egypt, the Sudan, Tunisia, Algeria and Morocco, regardless of whether they bordered on Libya. On Saturday, he also referred to the symbolic date of September 28, 1961 which ushered in the end of the Syrian-Egyptian union which had for three years formed the United Arab Republic to better support their common agenda. "The era of nationalism and of Arab unity is forever gone. These ideas which once mobilised masses no longer have any value," he said.


"The masses yawned, en masse..."

Gaddafi called on the Popular Congress, the basic structure of the Libyan political system, to "confirm Libya's withdrawal from the Arab League," envisioned by Tripoli for months but never realised.


"Yeah. Let's get outta here and have some fun!"

"The Arab League is in the middle of giving up the ghost, and Arabs will never be strong even if they unite... They will remain content every night to watch bloody newsreels from Palestine and Iraq."


"We can do better than that. We're gonna have General Hospital and All My Children. The writing's better, and they make more sense..."

Gaddafi had some strong words for the Arabs, denying them human qualities, and publicly challenging their former policy of helping movements and political groups from Arab countries. "Libya has for too long endured the Arabs, for whom we have paid blood and money," he said, adding that as a result, his country had been "boycotted by the US and demonised by the West."


"Really, I think we should try something else for awhile..."

"In return, the Arabs joined forces with the US and Israel against Libya," he continued, as he confirmed his African orientation, viewing the continent as "a source of great force" for his country.


"I mean, we play our cards right, we could be another Belgium..."

This confession was made by an appeased leader, whose country had its international sanctions lifted after agreeing to pay $10m to the family of each of the 270 victims killed during the explosion of a Pan Am flight over Lockerbie, Scotland, in 1988, blamed on Libyan hijackers.


"That blowin' people up stuff don't come cheap..."

And once more the top Libyan put his faith in women, deeming them "better than men and more capable."


"I mean, I really like babes!"

Gaddafi, who travels with a female security detail, called on Libyan women on October 1 to train themselves against "the enemy," and to be inspired by the women of Africa, whose situation he believes, is better than that of Eastern and Western women.


Arab unity dream theory shattered? Well a bit late, in practice Israel had done that already.




I disagree with that. Israel's been the only thing holding them together in the face of competing national interests...
Posted by: Murat || 10/07/2003 4:32:02 AM || Comments || Link || E-Mail|| [6461 views] Top|| File under:
Home Front
Line by line review of translator's work
The US has ordered a line-by-line review of every interrogation at the Guantanamo Bay prison camp involving an air force interpreter suspected of espionage and treason. Intelligence officers face the nightmare prospect that Ahmad al-Halabi, a Syrian-born linguist who served at the camp in Cuba for eight months, may have edited or distorted information given by al-Qaeda and Taliban suspects during interrogation sessions. Tapes of those interrogations - some lasting hours - are being freshly translated. "If the subject answered 'five' and [Halabi] told interrogators he said 'four', then you have a problem," one official said. Senior Airman Halabi, 24, faces 32 counts of espionage and aiding the enemy. He is accused of trying to channel classified information to Syria and attempting to smuggle two handwritten notes and more than 180 email messages from detainees to a third party overseas.
Posted by: Paul Moloney || 10/07/2003 2:20:21 AM || Comments || Link || E-Mail|| [6459 views] Top|| File under:
Report: Nuclear Labs Vulnerable to Attack
Security at the nation's nuclear weapons labs is so lax that the facilities have repeatedly failed drills in which mock terrorists captured radioactive material and escaped, according to an article in Vanity Fair magazine. "Some of the facilities would fail year after year," said Rich Levernier, who spent six years running war games for the U.S. government. "In more than 50 percent of our tests at the Los Alamos facility, we got in, captured the plutonium, got out again, and in some cases didn't fire a shot, because we didn't encounter any guards." These failures occurred despite security forces at the Los Alamos National Laboratories and other nuclear facilities knowing the dates of the drills months in advance, according to the story in next month's Vanity Fair.


This is not good.




Why do they still have jobs?

Anson Franklin

, a spokesman for the National Nuclear Security Administration, an arm of the Department of Energy that oversees nuclear-weapons security, said Monday that the department has increased security funding by more than 50 percent to protect against terrorist attacks. "Allegations of a 50 percent failure rate in security tests are simply untrue," Franklin said. The report also says Levernier, a 22-year veteran of the U.S. Department of Energy, was stripped of his security clearance in 2001 after raising security concerns. Levernier has filed a whistleblower lawsuit arguing that he was illegally removed from his duties. Franklin denied that allegation. "We do not punish federal employees who are doing their jobs by pointing out potential weaknesses in safety and security," he said.


Ah, now I see. Grain of salt time.
Posted by: Steve White || 10/07/2003 12:53:49 AM || Comments || Link || E-Mail|| [6461 views] Top|| File under:
Syria-Lebanon
Syria Considers Amending Resolution
Syria is considering amending its resolution that seeks U.N. condemnation for Israeli air strikes on its soil after many countries, including the United States, called for more balance. The United States renewed its warning that it might block any draft that did not condemn the suicide bombing in Haifa.


So much for the resolution.


Many countries, including Russia appeared to give some support to the U.S. position on Monday, saying Damascus' proposed resolution condemning Israel should be reworked. ``We believe it would benefit from a more balanced form,'' Russia's Deputy Foreign Minister Yuri Fedotov was quoted as saying by the Interfax news agency. ``In particular, we think it should include a clause on the need to stop terrorist attacks in the region.'' Syria's U.N. Ambassador Fayssal Mekdad on Monday indicated his country may amend its resolution. ``We have to take into consideration the wish by member countries to look into some of the ideas they are raising,'' he said.


"In particular, we have to figure out why the same old baloney didn't fly this time."


Mekdad said he would wait for further instructions from Damascus. The attack on Sunday was the first Israeli strike deep within Syria since the 1973 Yom Kippur War. The Arab League said the bombing ``exposes the deteriorating situation in the region to uncontrollable consequences, which could drag the whole region into violent whirlpool.''


That's positively, ... North Korean in tone.


At an emergency meeting called at Syria's request Sunday, most council diplomats spoke out against both the airstrike and the suicide bombing in the Israeli port city of Haifa that killed 19 people and prompted Israel's retaliation. U.S. Ambassador John Negroponte said Monday he still found the Syrian draft ``deficient in many respects.'' Negroponte, who is also the Security Council president for October, indicated that he would decide on a further meeting or vote on the resolution once Syria comes back with a new draft.


Wonder if the Syrians will actually condemn the bombing? ... Nah!
Posted by: Steve White || 10/07/2003 12:39:09 AM || Comments || Link || E-Mail|| [6460 views] Top|| File under:
Middle East
Qurei resists US over fighters
The Palestinian prime minister says he will not risk a civil war by cracking down on armed groups, while the US says it will judge Ahmad Qurei by his willingness to confront them.


Lost that one already, hasn't he?

Qurei's comments on Monday came one day after President

Yasir Arafat

declared a state of emergency in Palestinian territories and approved an eight-member cabinet. "We are facing an abnormal situation. There is a state of chaos that should be confronted," he told Reuters. But he insisted he would use persuasion, not force, to stop attacks against Israel. "There won't be a civil war, (I will do it) through dialogue. There won't be martial law".


First y'gotta get their attention, Ahmed...

Qurei says he wants a truce with Israel but the Jewish state has ruled this out until the Palestinian Authority takes action against groups such as Hamas and Islamic Jihad.


We saw the corpses resulting from the last "truce."

The Palestinian premier also reiterated his criticism of resistance attacks in Israel. "This gives the Israeli side a justification to steal land under the pretext of security, kill under the pretext of security and expand settlements under the pretext of security. So there is a state of chaos that cannot be tolerated." Qurei did not give further details or say when he would hold talks with the Palestinian groups.


We'll get around to it. Some day."
Posted by: Fred Pruitt || 10/07/2003 00:35 || Comments || Link || E-Mail|| [6464 views] Top|| File under:
Syria-Lebanon
Syrian public outrage over attack
Many ordinary Syrians have voiced their anger over Israel's air strike near Damascus, with some calling for reprisals and others enraged by US reaction.


"We're so angry! Wanna see us seethe?"

The raid, Israel's deepest into Syria since the 1973 Middle East war, was a violent shock. One taxi driver, Mahir Awad, echoed others around him who hoped for a military response on the eve of the 30th anniversary of the war. Awad said: "I couldn't believe my ears when I heard. I wish I was there with a shotgun in my hand."


"I'da gotten myself killed!"

A university student, Jamal, said he hoped the government would send its own air force "to show them what Syrians can do".


I don't think you want to do that. Really.
Posted by: Fred Pruitt || 10/07/2003 00:27 || Comments || Link || E-Mail|| [6464 views] Top|| File under:
Caucasus
Kadyrov the winnah... Surprise!
The Kremlin-backed candidate in Chechnya's discredited presidential election Ahmad Kadyrov has been elected president of the troubled southern republic.
Kadyrov won 81.1% of the vote casts in Sunday's poll, according to the RIA Novosti news agency.


And by a landslide, too...

Chechnya's estimated 560,000 registered voters had a choice of seven candidates, but two of Kadyrov's main rivals withdrew during the campaign and a third, Malik Saidullayev, a wealthy businessman and former prime minister, was disqualified because of alleged irregularities. The election has been widely criticised by critics as well as the Chechen independence fighters.


Also known as Krazed Killers...

Leader of the Chechen fighters, Aslan Maskhadov vowed to "rid our country of the occupiers and put an end to relations between Russia and the Chechen state, no matter how difficult the task".
Posted by: Fred Pruitt || 10/07/2003 00:21 || Comments || Link || E-Mail|| [6460 views] Top|| File under:
Who's in the News
52
[untagged]
Bookmark
E-Mail Me
The Classics
The O Club
Rantburg Store
The Bloids
The Never-ending Story
Thugburg
Gulf War I
The Way We Were
Bio
Merry-Go-Blog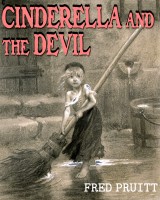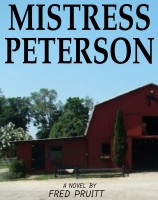 On Sale now!


A multi-volume chronology and reference guide set detailing three years of the Mexican Drug War between 2010 and 2012.

Rantburg.com and borderlandbeat.com correspondent and author Chris Covert presents his first non-fiction work detailing the drug and gang related violence in Mexico.

Chris gives us Mexican press dispatches of drug and gang war violence over three years, presented in a multi volume set intended to chronicle the death, violence and mayhem which has dominated Mexico for six years.
Click here for more information


Meet the Mods
In no particular order...


Steve White
Seafarious
Pappy
lotp
Scooter McGruder
john frum
tu3031
badanov
sherry
ryuge
GolfBravoUSMC
Bright Pebbles
trailing wife
Gloria
Fred
Besoeker
Glenmore
Frank G
3dc
Skidmark
Alaska Paul



Better than the average link...



Rantburg was assembled from recycled algorithms in the United States of America. No trees were destroyed in the production of this weblog. We did hurt some, though. Sorry.
34.239.160.86

Help keep the Burg running! Paypal: