Afghanistan
Poppy Trade Blamed for Afghan Violence
EFL


DARA NOOR, Afghanistan (AP) - A relief worker dies in an ambush on a blind curve up a steep mountain road. Around the bend is a poppy field, a prime suspect in a murder spree that's bogging down Afghanistan's rebuilding while its drug trade blooms. Aid groups are fleeing in terror. They blame much of their exodus from the southern third of the country on its $1.2 billion export drug crop, which purportedly finances Islamic extremist violence, ethnic blood feuds, warlord war chests, provincial property disputes and competing political movements.
Don't worry, Rantburgers, the Guardian will get around to blaming us for all this.
The agencies that monitor the pulse of conflict zones point to a rise in ambushes and execution-style slayings that coincide with the southeast's autumn harvest of the opium-producing flora, nature's gift to the world's heroin junkies. ``It's absolutely true that security is worse in places where people are growing poppies,'' said Diane Johnston, country director for Mercy Corps, which indefinitely suspended operations in the country last week. A member of the Omaha, Neb.-based group was killed Aug. 7.

``Narcoterrorism'' has become an increasingly entrenched factor in the violence that's meant to keep southern and eastern Afghanistan - the world's poppy belt - off-limits to outside assistance, said Paul Barker, country director for the charity CARE. ``The revenue from the poppy trade in Afghanistan is more than all the humanitarian aid combined,'' he said.


In a sad way, this illustrates that trade always works better than NGO aid.


Nations have committed roughly $500 million to rebuild this central Asian nation of dusty, gasp-inducing deserts and monolithic mountains. Poppy revenues brought in $1.2 billion last year, according to the U.N. Office of Drugs and Crime in Afghanistan.

There are about 90 international relief groups operating in Afghanistan, but most have curtailed or avoided drilling wells, vaccinating children, and rebuilding school systems in the deadly southeast.


Fred, it's about time we get a little of that $500 mil and start building the fence around Pashtunistan. I'll manage the US end from Chicago with my UN per diems mind you, and you'll be the on-site director. 'K?


The September edition of CARE's policy brief - which other relief groups follow closely - said armed attacks on aid workers jumped from one a month to one every two days since September 2002. Half the country's 32 provinces - most in the south - are too risky to enter. ``There are all sorts of movements to keep Afghanistan unstable,'' Barker said.


And now we know which provinces to enclose.


Local authorities generally blame all violence on the extremist Taliban movement toppled from power by a U.S.-led force two years ago, but a confounding array of agendas are in play. ``It's impossible to separate out what's factional fighting, what's Taliban activity and what's drug trafficking,'' said Johnston. ``We haven't seen this type of targeting (of aid workers) in the 16 years we've been here.''


They were too busy killing each other and potting Russians before now.


The violence has grown with the poppy production in Afghanistan, which produced 12 percent of the world's opium in 2001 and 76 percent last year.


Good soil, decent drainage, lots of young toughs with nuttin' better to do than to guard the crop. Yasss, ideal for poppies.


The fact that drug trafficking revenues have soared since the U.S. push into Afghanistan has put the Bush administration on the defensive. ``You ask what we're going to do and the answer is, `I don't really know,''' Defense Secretary Donald H. Rumsfeld said recently.


There's an honest answer.


The impact the extremist militia had on opium production is in dispute. Though the Taliban stopped many farmers from growing the crop - some of whom were later killed by their financiers - there were numerous reports that no action was taken against people who bought, sold or stockpiled opium, said Mohammed Amirkhizi, the Afghan representative of the U.N. Office on Drugs and Crime.

Some skeptics argue the Taliban cut production to drive up heroin prices worldwide. However, at the time the U.N. drug control office in neighboring Pakistan said there was no evidence of stockpiling by the Taliban movement, though some commanders might be doing it.

Amirkhizi said the country's transitional government mounted what it said was a successful attempt to eradicate opium production last year, but there's been no independent confirmation of results. Afghan officials in general play down the role of opium production in the country. But the Northern Alliance that fought the Taliban was known to have financed its forces with drug money.


Drug money is always equal opportunity.


Anti-Taliban warlords in the south, with the tacit approval of the U.S.-backed central government, last weekend sent a 220-man special operations force on an open-ended mission to go after Taliban command posts in Afghanistan. The fact that such militias frequently travel in civilian vehicles and wear robes over their camouflage fatigues has made the situation more dangerous for civilians working for humanitarian development agencies, CARE's Barker said.

Since the war, the protective Western military presence in Kabul has doubled the population of the city to 3 million, said Maki Shinohara of the U.N. High Commissioner for Refugees. And thousands have begun returning to homes in the relatively secure north. But few will venture to the south or east. ``There is just no law and order,'' she said. ``It's the rule of the gun.''


Like always.
Posted by: Steve White || 10/04/2003 12:12:31 AM || Comments || Link || E-Mail|| [6489 views] Top|| File under:
Proposed Afghan constitution enshrines women's rights
Hoping to end decades of repression against women in this country, a proposed Afghan constitution to be released soon enshrines equal rights for all and bans forced marriages, bridal dowries, and other forms of discrimination. The draft constitution guarantees women at least one seat from each of the 32 provinces on the wholesi jirga, the national parliament, and a minimum of 25 seats in the mushran jirga, the senate, Fatima Gailani, a member of the Constitutional Review Commission, said Thursday. The total number of seats in each assembly has not yet been decided. "Women will no longer be treated like animals in this country," said Shukria Barakzai, another member said.


Assuming anyone pays any attention to the constitution, they can progress to second-class citizenship, while oxen and donkeys retain their status as beasts of burden...

The draft document says the government must provide women with education and health care not only equal to men, but that additional provisions must be written to care for pregnant women and educate widows whose husbands were killed during the last two decades of war.
Posted by: Fred Pruitt || 10/04/2003 00:00 || Comments || Link || E-Mail|| [6467 views] Top|| File under:
China-Japan-Koreas
Opening a Window on North Korea's Horrors
This made my blood boil this morning. EFL but please hit the link and read the whole thing.


SEOUL -- Han, a Communist Party official in North Korea, was walking home from work when he heard he was in trouble. He had smuggled a radio back from China after an official trip. He listened to it late at night, huddled with earphones on and shades drawn, to hear music that brought him a whisper of sanity and took him away from the horrors of his day.

Now, someone had found it, or someone had told. "It could have been my children who said something outside. It could have been my friend; one knew," said Han, 39, who spoke on condition he be identified only by his surname. "If a farmer or laborer had a radio, he could have been released," Han said. "But I was an official. In my case, it would have been torture and a life sentence in a political prisoners' camp."

At that moment, he made a choice faced by thousands who flee North Korea: He left his family to try to save his own life. He went straight to the Chinese border on that July day in 1997 and waded across the river, abandoning his wife and sons, then ages 4 and 2, and spent the next three years on the run in China, until missionaries helped get him to Seoul. Since he left, he has had no contact with his wife and sons. "I think of them every day," he said recently in Seoul. "I try to forget it," he added slowly. "But they are my family."

Defectors have gradually opened a detailed and frightening window on the brutal realities of survival for 22 million people in North Korea. For many years, the stories of the relatively few defectors were suspect, viewed as propaganda tools of the South Korean government. Their often lurid accounts of life in North Korea had the ring of exaggeration to please their new hosts.

But today North Korean defectors number in the tens of thousands, perhaps hundreds of thousands -- the full scope of the exodus is not clear. They sneak across the river to China, where they live as fugitives, or flee through deserts or jungles to Mongolia, Burma or Thailand. Their accounts have gained credibility by their number and their consistency, and by corroboration from the few outsiders who have worked in North Korea. In dozens of interviews in Seoul over two years, defectors painted a picture of cruelty, hardship and repression that made escape seem their only option, no matter the cost.


Keep reading. We make fun of Kimmie, but he's a bloody bastard. He has to go.
Posted by: Steve White || 10/04/2003 4:47:01 PM || Comments || Link || E-Mail|| [6488 views] Top|| File under:
Europe
Rome Anti-Global Protesters Smash Cars, Burn Office
Anti-globalization demonstrators set fire to an employment agency, smashed cars and windows and hurled insults at government headquarters in Rome on Saturday as they gathered to protest against a European Union summit.
an employment agency huh? kinda counterproductive...oh, but these are the happily unemployed, the "activists"
Tens of thousands of demonstrators were due to march through a district south of Rome later to protest against the one-day summit, called to discuss an EU constitution. Organizers said 400,000 could attend.


400,000? divide by 10


The demonstrators say the proposed constitution is designed to promote the free market and capitalism and is not focused enough on the need to build peace and understanding.


"make that amendment #432 - require peace and understanding or we'll smash and burn stuff"


Witnesses said a group of around 50 masked demonstrators smashed store windows in a southern district of Rome near the Basilica of San Paolo, before throwing a petrol bomb into a temporary employment agency office. "They blocked off the street with dustbins and old tyres and then attacked the agency with sticks and iron bars before throwing some sort of firebomb into it," Gianni Sugaroni, 36, a resident in the street, told Reuters. Police said they detained 24 people fleeing the scene and firefighters later put out the fire in the gutted office. A car belonging to Adecco, one of Italy's largest temporary employment agencies, was also destroyed. Earlier, a crowd of around 500 anti-globalization protesters gathered outside the main government offices in central Rome and threw toilet rolls at the building while shouting insults.


Just another Friday night toilet-papering...ahhh high school all over again


Police used batons to control the crowds, but made no arrests, officials said.


don't arrest them, beat them to bloody pulps and refuse medical assistance - refer them to the burned out employment agency - maybe there's a doctor there


On Friday, a small group of demonstrators dumped several buckets of manure in front of Prime Minister Silvio Berlusconi's private residence in central Rome. In unison with the anti-globalization march later on Saturday, thousands of trade unionists are scheduled to parade through the center of Rome to protest against not only the summit, but also the government's labor and pension reforms. Over the past year, the government has tried to overhaul both the labor and pensions systems, leading to protests by trade unions, which have called a general strike later this month to oppose the pension reforms. Earlier this week, a letter bomb exploded in the mail room of the Labour Ministry in Rome, causing some damage but no injuries, an attack which police said was probably carried out by an anarchist-linked group.
Posted by: Frank G || 10/04/2003 11:15:30 AM || Comments || Link || E-Mail|| [6472 views] Top|| File under:
Fifth Column
Crime Ring Allegedly Sends Millions To Middle East
EFL/FU


23 People Arrested Thursday
CINCINNATI -- A local money-laundering operation that allegedly shipped millions of dollars to the Middle East has been stopped with the arrest of the group's alleged ringleader and more than 20 other people, officials announced Thursday.

Omran Saleh (pictured, below) was among 23 people arrested, most of whom are of Palestinian descent, Thursday, WLWT Eyewitness News 5's Brian Hamrick reported.

According to officials, Saleh, who has a home in Canton, in northeast Ohio, and an apartment in North Fairmount, led a group of people who paid drug addicts to steal specific items. The items were then sold in 10 convenience stores owned or operated by Saleh, Hamrick reported.

Nine of the stores are in Cincinnati -- including Westwood, Over-the-Rhine and North Fairmount -- and the 10th store is in the Canton area, officials said.

"It's an extensive operation," Cincinnati police Chief Tom Streicher said at a news conference Thursday.

Added Hamilton County Prosecutor Mike Allen: "This is the thickest and biggest indictment I think I've ever seen."

Saleh's home in Canton was raided Thursday as well.

Saleh, who is Palestinian, and his partners placed orders for specific items to be stolen, then repackaged and resold the goods, Ohio Attorney General Jim Petro said.

After the items were sold, the money allegedly was laundered and shipped overseas. Investigators have accounted for $37 million during the past two years, much of which they believe was shipped to the Middle East.

Among the items allegedly stolen by the group were dozens of cases of cigarettes, Sudafed, Tylenol, Crest White Strips, malt liquor, glucose blood test kits and glucose blood test strips.

The charges filed against the suspects included engaging in a pattern of corrupt activity, tampering with government records, money laundering and receiving stolen property.
Details about who received the money were not released, but police believe the money may have been used to fund terrorist plots.

"Some of the money (might) have been used to facilitate terrorist activity," Streicher said.



snip
Posted by: Frank G || 10/04/2003 10:06:46 PM || Comments || Link || E-Mail|| [6466 views] Top|| File under:
India-Pakistan
Terror on the rise in Tripura
It was a bloody Independence Day in Tripura this year with the outlawed All Tripura Tigers Force (ATTF) attacking two villages in West Tripura District, killing 30 people and injuring several others. In both villages, Borolunga and Daspara, each about 50 km from Agartala, the attacks were launched on the night of August 14 with sophisticated firearms and the victims were all Bengalis. While attacks by militant and terrorist groups in the North-East and Jammu & Kashmir on Independence Day and Republic Days are not new, the one in Tripura marks a fresh upping of the ante. Pakistan's respon-ding to the Indian Prime Minister's peace initiative is also a factor behind the ISI's concentrating its efforts to motivate as many Indian insurgent groups of the North-East as possible, from Bangladesh, where its presence has increased exponentially ever since the Bangladesh National Party came to power. The ISI has been supporting anti-India activities by pushing more Bangladeshi migrants into the region, influencing ethnic Muslims towards fundamentalism and directing the North-East insurgent groups to keep the cauldron of terrorism boiling.


These Hatfield and McCoy outfits are all over India's North Eastern states. There are plenty of economic and social reasons, but the story of support and sanctuary given to these groups by the ISI and it's Bangladeshi counterpart seem credible. I'm not sure how credible the claim of pushing Bangladeshi migrants accross the border is, but it is true that millions of Bangladeshi illegals have crossed the border and have drastically affected the demographic makeup of what are fairly underpopulated states. The local Christian tribals have had armed outfits for decades, and in the last few years some Muslim seperatist outfits have also emerged in the region.


In the late 1980s, the National Liberation Front of Tripura (NLFT) was raised as the Tripura National Liberation Front and was considered a small group armed with tribal weapons like bows and arrows and a few firearms, the most modern of them being the century-old Lee-Enfield .303 bolt-action rifles, still held by State police forces. Along with the slight change in the nomenclature of this group, came a far deadlier change in its weaponry, aims and modus operendi. NLFT was not the only dissenting group in Tripura. The All Tripura Tigers Force (ATTF), raised just after the TLNF/NLFT, with support from the Communist Party of India (Marxist) to counter it, too, progressed at the same pace. The NLFT is reportedly aligned with the Indigenous National Party of Tripura (INPT) and the Congress.


Yes, but are they allied to the Judean People's Front or the People's Front of Judea?


It was only after the ISI's entry into the North-East, facilitated by the ULFA leaders, in 1990-91, that the NLFT started getting consignments of AK-47 rifles and other offensive material from Bangladesh. The activities of the NLFT and the ATTF fall mainly in the categories of extortion, kidnappings, political killings and tax-collection. Tea-garden owners run the risk of being kidnapped for huge ransoms. And then, of course, there are political killings - the NLFT against the CPI(M) and others as well as the ATTF against the Congress and the INPT.


The usual activities in the Armed Struggle®


The para-military and other forces deployed in Tripura are the Assam Rifles (the oldest of para-military forces), the BSF, the CRPF and the State police. From January to July 2003, the statistics of innocent civilians, Security Forces and extremists/ terrorists killed, injured, kidnapped or arrested, as the case may be, are as follows: 102 civilians, 17 security personnel and 19 extremists killed; 37 civilians, 19 security personnel and one extremist injured; 111 persons kidnapped and 180 militants arrested by the SFs. Neutralising these militants is not easy, primarily because of the availability of hideouts in Bangladesh.


These little ethnic conflicts, Naxalite insurgencies, and Kashmiri insurgency may have local causes, but supporting them is a good way of tieing down tens of thousands of Indian soldiers and paramilitaries at very little cost to the ISI. An associate of Qazi Hussein Ahmed once explained the logic behind it too. It also makes me wonder how much influence the ISI is exerting over the reactivated Taliban.
Posted by: Paul Moloney || 10/04/2003 4:21:16 AM || Comments || Link || E-Mail|| [6464 views] Top|| File under:
Sami still critical of MMA
Maulana Samiul Haq, head of a Jamiat Ulema-e-Islam (JUI) faction, has threatened to quit the Muttahida Majlis-e-Amal (MMA) if his party's complaints are not taken seriously by the alliance's leadership and the NWFP government.
Mr Haq told Daily Times on Friday the JUI-S provincial Majlis-e-Shoora would meet on October 5 and decide whether to stay in or leave the MMA. "It will be a provincial matter but if the Shoora's advice is to quit the MMA in the centre as well, we will seriously consider it," he said. He said his party was thinking of quitting because Qazi Hussain Ahmed of the Jamaat-e-Islami had not kept his promise to include JUI-S members in the provincial government. "Qazi Hussain Ahmad is responsible for the whole situation. We sacrificed our seats for the Jamaat. Even Qazi could not have won his seat without our support," Mr Haq said. "Qazi had agreed with me that JI candidates would also consider JUI-S candidates and we gave his party our traditional seats, including the National Assembly seat from Nowshera that Qazi won. But when the MMA formed government in the NWFP, Qazi and Maulana Fazlur Rehman settled matters between them and ignored the alliance's smaller parties," Mr Haq said. "Now Qazi is not ready to listen us."


Qazi and Fazl have bigger parties, but not bigger egos...

Mr Haq denied that the NWFP government or Mr Rehman had contacted him and reached a settlement. "They allege that the JUI-S is being used by the agencies to break the alliance. I have never met with a secret agency official, but Hafiz Hussain Ahmad spends most of his time with them. He should explain what is on his agenda and what deal is being made with the government".


My, these grapes are sour!
Posted by: Fred Pruitt || 10/04/2003 00:00 || Comments || Link || E-Mail|| [6467 views] Top|| File under:
Extremism threat to Pakistan, says Musharraf
President General

Pervez Musharraf

said on Friday Pakistan faces no external threat, but is threatened from within by religious extremism and reiterated the government's resolve to fight the "unenlightened exponents of our great religion".


That's this week's statement of the obvious...

"No external threat can harm Pakistan, the enemy lies within," Gen Musharraf said, adding that sectarian and religious extremism could damage Pakistan both internally and externally. The president described extremism as "the most serious area" and underscored that Pakistan "must address it".
"We will not allow Pakistan to be misused by any international extremists," he said.


"Our domestic extremists are quite enough, thank you..."

"Pakistan has an intelligence set up, a special operation task force on the ground, and a fully mobile and quick reaction force to combat extremists." Referring to Thursday's army operation against

Al Qaeda

and

Taliban

suspects in the tribal areas, he said the army would continue to act against Islamic militants. "There will be no extremist here in Pakistan."


I'll believe that when Hafiz Saeed's in jug — and I don't mean under house arrest — and Lashkar e-Taiba has been broken up...

Gen Musharraf said the vast majority of Pakistanis were moderate and the "unenlightened minority" should not be allowed to 'hijack' religion and tarnish Pakistan and Islam's image. He said all Pakistan's laws were in accordance with Islam. "Pakistan is an Islamic country, it will remain an Islamic country and no law can be enacted here which is against the teachings of the Holy Quran and the Sunna," he said.


I think I see your problem, Perv...
Posted by: Fred Pruitt || 10/04/2003 00:00 || Comments || Link || E-Mail|| [6467 views] Top|| File under:
Iraq
Poland says regrets report on French missiles, but....
updated, still not clear...


WARSAW, Oct. 4 — Poland's defence ministry expressed regret on Saturday over its report that Polish troops had found advanced French-made missiles in Iraq that had been produced this year. The ministry's brief statement did not explicitly retract the words of spokesman Eugeniusz Mleczak, who said on Friday that the Roland-type missiles found near the Iraqi town of Hilla in a zone controlled by the Polish-led military force. ''Defence Minister Jerzy Szmajdzinski expresses regret concerning the information on the alleged date of the production of these missiles,'' the statement said. Mleczak said the missiles were produced this year, prompting strong denials by France, an outspoken opponent of the U.S.-led war to oust Iraqi leader Saddam Hussein.
The Polish ministry said it had ordered an investigation into the issue.
Posted by: Frank G || 10/04/2003 12:03:13 PM || Comments || Link || E-Mail|| [6481 views] Top|| File under:
Saddam rooked by North Koreans
North Korea's wily dictator, Kim Jong-il, bilked Saddam Hussein out of $10 million in an aborted deal to smuggle ballistic missile technology and other prohibited military equipment to Iraq shortly before the war, the chief U.S. weapons hunter said Friday.


heh heh - now why don't I feel bad?


The no-honor-among-tyrants case is the first solid evidence that Iraq and North Korea were directly conducting clandestine business deals in violation of the United Nations arms embargo, senior Bush administration officials said. The case is only one of several illegal Iraqi military procurement schemes uncovered by U.S. investigators since they began scouring Iraq early last summer for evidence of Saddam's suspected weapons of mass destruction, according to David Kay, head of the weapons-hunting teams. Other nations, including several in Europe, plus companies and individuals also are under investigation, he said, but he declined to name them.


yet


How significant such deals were is a matter of obfuscation debate. Kay, speaking to reporters in a conference call organized by the CIA, insisted he had uncovered a "rather remarkable amount" of evidence, from smuggling schemes to hidden laboratories, that Iraq had concealed from U.N. weapons inspectors. Had the Security Council known during this spring, he said, "I'm confident there would have been an uproar."


I'm not so confident, David. They all knew what was going on, that's why there was no demand for an ongoing independent audit of the "Oil for Palaces" program


But Hans "Dixie" Blix, the Swedish diplomat who led the U.N. inspectors until the war began, said Kay's unclassified report showed only "some fairly minor items that should have been declared" to the United Nations and that they probably would not have affected council deliberations.


"Nothing to see here - all old news - go about your business of undermining the US reconstruction of Iraq"


"It's a long way from finding some minor things, as they did, to concluding Iraq was an imminent danger," Blix said in a telephone interview from Stockholm Syndome , Sweden. Blix said most of Kay's discoveries "don't seem very big, and some may be legitimate dual-use items," or those allowed under U.N. rules because they have civilian uses. "In many cases, Kay's report says they may be suitable for this or suitable for that," Blix added. "Well, a butcher's knife is also suitable for murder."


What a pathetic piece of shit - tell me again how this quisling got to be where he was?


So far, Kay said the group has found the greatest surprises in Saddam's previously unknown efforts to develop and build medium- and long-range missiles able to fly well beyond the limit imposed by U.N. resolutions.


and threaten his neighbors


He said plans and advanced design work were found for three kinds of rockets able to fly at least 625 miles and thus capable of hitting the capitals of Turkey, Egypt or Dubai. Iraq also had launched a secret "crash program" to extend the range of old Soviet-era SAM-2 missiles, and to convert Silkworm anti-ship cruise missiles to land-attack missiles. The missiles Iraq sought to buy from North Korea, called the Nodong, have a range of just over 800 miles. Kay said his investigators discovered that Saddam's regime negotiated and signed a contract with Pyongyang in late 1999 and paid $10 million in advance to secretly purchase Nodong missile technology, as well as other prohibited military equipment, in violation of U.N. sanctions.


Blockade justification right there


Late last year, Kay said, the Iraqis demanded, " 'Where is the stuff we paid for?' And the North Koreans said, 'Sorry, there's so much U.S. attention on us that we cannot deliver it.' And the Iraqis said, 'Well, we don't like this, but give us our $10 million back.' "


"A cement freighter will be on the way, effendi"


In addition to the North Korea case, Kay's investigators have found scores of tantalizing leads, shifty suspects and strong clues about Saddam's covert weapons plans and programs, but none of the chemical, biological or nuclear arms that were one of the Bush administration's chief justifications for going to war. Speaking in Milwaukee, President Bush contended that the report supports many of his administration's prewar claims about Saddam's weapons programs. "It states that Saddam Hussein's regime had a clandestine network of biological laboratories," Bush said. "They had a live strain of deadly agent called botulinum. And he had sophisticated concealment efforts. In other words, he's hiding his program."


"And now he's hiding himself"


A network of two dozen laboratories and safe houses was secretly set up and maintained by Iraqi intelligence services, Kay said in his conference call. He said investigators have visited the facilities and equipment in them was "suitable" for chemical or biological weapons research and should have been declared to the United Nations. As for the botulinum, Kay said an Iraqi scientist, whom he did not identify, had stored a single vial of the live toxin, as well as a more virulent pathogen, in his kitchen refrigerator at home in 1993. Kay said the scientist had small children and grew fearful "after a couple of days," so he returned the more toxic vial to his boss.
"My freezers just packed! Could you hold onto this?"
But Kay said the stored sample of botulinum was still "viable" after a decade and thus could be used to create a biological warfare agent. His report notes that the scientist passed a polygraph about Saddam's plans to reconstitute a bioweapons programs, and that he told investigators about "a large cache" of microbe agents. Teams are "actively searching for this second cache," Kay reported.


Hmmmm
Posted by: Frank G || 10/04/2003 11:30:36 AM || Comments || Link || E-Mail|| [6471 views] Top|| File under:
Iraqi newspaper questions external debts
From the newspaper Al-Taakhi in Baghdad, also from MEMRI. I'll stop after this but it's delicious.


An editorial by Al-Taakhi asks: "Are there detestable and non-detestable debts? The answer is yes, the detestable ones are those imposed on you unknowingly and without your consent. This is what happened to the Iraqi people, where we find ourselves in debt to other countries at the tune of 130 billion dollars
 And no one has the answer to the why, how and for what. It is a debt inherited from the former regime, a despotic regime which dealt with the world based on personal decisions whose goal was to drain this country's resources and the future of its people without their knowledge



Wonder if Michael Moore and Nancy Pelosi know this? Gotta be news to them.


"It hurts us to think about this debt, and it hurts us to read a statement by Jordan's finance minister that Iraq owes Jordan 25 billion dollars while we know that we have 500 billion dollars [sic.] frozen in Jordan
 We do not know whether the minister forgot that Iraq has, for many years and free of charge, supplied half of Jordan's oil needs
 Saddam did that based on a political consideration that [Jordan] would protect and defend [his] regime
 The Iraqi people cannot be held accountable for decisions made clandestinely by a ruler who wanted to preserve his regime at the expense of his nation
"


Wotta interesting concept!


The paper also questions reparations related to the second Gulf war which are estimated at 200 billion dollars and were imposed on Iraq by the U.N. According to the paper, even if Iraq pays all these debts, it will take years, during which, the country will remain poor and bankrupt.


Maybe Chirac & Co. are getting worried about ever getting re-paid? And I wonder how many tens of billions Saddam has stashed in foreign banks, and how much of that will never get recovered.
Posted by: Steve White || 10/04/2003 12:21:01 AM || Comments || Link || E-Mail|| [6484 views] Top|| File under:
Iraqi Constitution Discussion
From the Al-Jareeda (Arab Socialist Movement) newspaper in Baghdad, as found in MEMRI.


We, in Iraq, are in need of a constitution more than anything else except air and water. We need a constitution that will regulate our lives, direct our progress, goals, policies and relationships
 Yes, Iraq needs a permanent constitution that will wipe off the dust of more than half a century, and the residues of more than three decades of despotic oppression. [An era] that did not give the people any role and did not allow them to design by themselves a democratic structure based on national pluralism
 Therefore, it is important to publish the constitutional drafts developed by various political movements
 in order to enhance the people's constitutional awareness
 which will help them discuss their permanent national constitution. A constitution conceived in such an environment will certainly be one that will preserve Iraq's sovereignty and independence and will give everyone their due national rights as well as their responsibilities
 Such a constitution will not give anyone authority beyond his rights, and will not give power to any group beyond what is due to it, so that it will not be able to impose its ideologies on others



Wonder if Kofi knows that the Iraqis are going to write a constitution without him?
Posted by: Steve White || 10/04/2003 12:16:46 AM || Comments || Link || E-Mail|| [6468 views] Top|| File under:
Sri Lanka
Centre opens for Tamil children
EFL from BBC


The United Nations Children's Fund has opened a controversial rehabilitation centre for child soldiers in Sri Lanka. The Tamil Tiger rebel group has sent 50 children to be demobilised in the centre in Kilinochchi, in the north.


Have they inccurred reserve time? Can they serve it in the Cub Scouts and Brownies?


Unicef's Ted Chaiban said: "This is a big day for the children who have been among the people at most risk during the conflict."


I don't know about that. A child soldier should make a smaller target.


But the centre has drawn criticism because the rebels' extortion charity wing is skimming from involved in the project. Mr Chaiban, head of the Unicef mission based in Sri Lanka's capital, Colombo, warned that there were still cases of child recruitment by the Liberation Tigers of Tamil Eelam (LTTE). "If the rehabilitation of the child soldiers is to succeed then your recruitment of children has to stop," he told the rebels. The rebels deny recruiting underage soldiers in recent years and say the 50 children are part of a group of 700 who repeatedly tried to enlist with their organisation. They say every time they send these children home they return again, eager to join up to escape poverty and social problems at home.


The reenlistment bonus for the military is higher than the signing bonus at the moccasin manufacturing sweatshop.
Posted by: Superhose || 10/04/2003 10:24:04 AM || Comments || Link || E-Mail|| [6467 views] Top|| File under:
U.S. Calls Sri Lanka Rebels Terrorists
The United States has re-designated the Tamil Tigers as a terrorist organization, the U.S. Embassy said Friday, despite an ongoing peace process between the Sri Lankan government and the rebels.


"This is a spade. It's known as a spade..."

The guerrillas said they regretted the move was made at a critical time in the peace process.


Doesn't matter if they're in peace talks or not. They're still a terror organization.

"Although the Liberation Tigers of Tamil Eelam are engaged in a peace process with the government of Sri Lanka ... the United States has determined that the LTT continues to engage in terrorist activities," the embassy said, quoting U.S. State Department spokesman Richard Boucher in Washington.
Posted by: Fred Pruitt || 10/04/2003 00:21 || Comments || Link || E-Mail|| [6463 views] Top|| File under:
Middle East
IDF retaliation restricted by Yom Kippur
JPost Reg Req'd



The lights were burning late on the second floor of the Defense Ministry in Tel Aviv Saturday night as IDF brass, security service heads and the Defense Minister weighed possible reactions to the Haifa suicide attack.

Defense Minister Shaul Mofaz convened the meeting after IDF Chief of General Staff Lt.-Gen. Moshe Ya'alon held a previous assessment with top generals and prepared possible options for retaliation.

The sense in the defense establishment was that no actions would be taken against Arafat and would focus on intensifying the crackdown on the terrorist groups.

Defense officials said operational activity by the IDF is restricted due to Yom Kippur. Even though operational actions take preference over the religious holy day, it is difficult to see a major IDF action on this day which would require possible call up of reserves.

Options being discussed are likely to include a return to an intensive policy of target assassinations, possibly against terrorist targets abroad such as Islamic Jihad leaders in Damascus.

The army could also stage deeper raids into the Gaza Strip, but moves to recapture the coastal strip have lost their popularity among many senior commanders who fear such action does not have an adequate way out.

In any case, the suicide bombing came as the IDF has been waging an intensive war on terrorist, targeting, arresting and sometimes killing the heads of various cells. The Islamic Jihad cells in Jenin and Hebron as well as the Hamas cell in Hebron have been the most seriously hurt.

In particular it came after an intensive operation by the Golani Brigade in Jenin. Dubbed "Adjusting Sights," since the Hamas and Islamic Jihad declared the hudna or ceasefire over on September 18. During this period they recorded a number of major successes including the capture of two top IJ commanders last week. They also prevented any suicide bombing from emanating from the city while they were deployed there.

But the Golani troops pulled out of the city a few days ago, leaving open the way for the suicide bomber to sneak into Israel and blow herself up in Haifa.

The IDF has a draw full of plans to deal with Arafat and others. Dry runs have been staged over and over and the moment orders were given to remove Arafat it would take a few hours to implement it. Yet every step regarding the expulsion of Arafat needs to take into consideration that Arafat would be harmed and even killed. No on in the army is guaranteeing that Arafat would come out unscathed.

But other ramifications are also being taken into consideration, such as rioting in the territories which would require a larger number of forces to quell or contain.



I guess, as a San Diego/So. Cal Roman Catholic, that I don't truly understand the Jewish faith, but what I do know from study by admiration, seems to oppose suicide. Now is the time to retaliate, massively, and to build the most controversial sections of the fence, and let their critics be damned
Posted by: Frank G || 10/04/2003 10:12:17 PM || Comments || Link || E-Mail|| [6477 views] Top|| File under:
Africa: East
Somalia University = Hope
EFL - Rooters


Residents say the 1,400-student university and an affiliated Mogadishu school network that teaches more than 150,000 pupils have done more to rebuild the city's morale in recent years than all the U.N. and Western relief agencies put together. Residents hail the teachers' achievement in getting young people off the streets and behind desks. They also recognize it as something the fractious political class has never managed. "Your future will not be good if you have guns," said nursing student Mohammed AbdulRashid Kursow, 25. "I urge young people to take up the pen instead of shooting, looting and raping women."


Yeah, but it's easier to do that than to learn how to read and write...

The university teaches four-year courses in Islamic law, education, English, Arabic, economics and computer science. An affiliated program provides a three-year diploma in nursing. Fees are $400 a year, which covers a third of running costs per student. The gap is made up by diaspora funds and charities. The university has ties to counterparts in Egypt, Pakistan, Sudan, the United Arab Emirates and Yemen and plans to win recognition for its degrees from Western universities. Most warlords are only vaguely aware of its existence, and the university's president, Saudi-trained historian

Ali Sheikh Ahmed Abubakar

, says that isn't a bad thing. "If some of the warlords knew about us they could create problems," he said.


Something along the lienes of wanting a rake-off from the tuition...

The university's existence and its teaching of Arabic in most of its courses is seen by some in the West as evidence of the influence of radical Islamists.


I'da kinda guess so. If they're not there yet, they're going to want to move in and take over...

Somalia watchers say its leaders are moderate Islamists, noting tuition is co-educational and teachers include Christians and Hindus as well as Muslims. Arabic is essential because the Gulf is historically a big job market for Somalis.
Posted by: Super Hose || 10/04/2003 5:30:41 PM || Comments || Link || E-Mail|| [6464 views] Top|| File under:
International
Annan Stance on Iraq Threatens U.S. Plan
United Nations Secretary-General Kofi Annan's tough stance has thrown into doubt the fate of a new U.S.-sponsored Security Council resolution after he all but ruled out a U.N. political role as long as the U.S. and British forces are running Iraq. Secretary of State Colin Powell responded by calling Annan and assuring him of a significant U.N. role in Iraq. Powell told Annan that the proposed resolution would go a long way toward helping Iraq and smoothing the way for U.N. involvement in the country's future, a U.S. official said. "We are anxious to receive specific suggestions" to improve the proposed resolution, Powell told reporters in Washington on Friday, acknowledging that the pace of the transition was a subject of ongoing debate. Annan has made it clear he opposes the U.S. resolution, which offers the United Nations only a marginal role in Iraq's political process, a senior U.N. official told reporters Friday.
Posted by: g wiz || 10/04/2003 3:25:01 PM || Comments || Link || E-Mail|| [6482 views] Top|| File under:
Middle East
Israel: response will be harsh
JPost - Reg req'd


Israeli government sources said Israel's response to the suicide bombing at Haifa's Maxim restaurant on Saturday afternoon would be "harsh." A female suicide bomber exploded in Haifa's 'Makom Maxim' restaurant at about 2:15pm Saturday killing nineteen [20 now] people and injuring sixty. Nine people were seriously injured, two were moderately injured and the rest lightly injured, a spokesman from Magen David Adom said. Five of the dead are children.

The bombing came on the Sabbath before Yom Kippur, or the Day of Atonement, the holiest day on the Jewish calendar. All Yom Kippur holidays for Police personnel have been cancelled. The deadliness of the attack raises the possibility that Israel could take action against Arafat, whom the Israeli Cabinet has threatened to "remove," implying either expulsion or assassination, without saying when it would take action. After the Sept. 11 decision, Israeli Prime Minister Ariel Sharon suggested action would be taken against Arafat if there was another major suicide bombing with heavy casualties. Sharon called his advisers for an emergency meeting Saturday evening to weigh a response, and Israel Radio quoted the army chief, Lt. Gen. Moshe Yaalon, as saying there would be a "harsh" response to the bombing this night. Defense Minister Shaul Mofaz will convene a meeting with top security officials Saturday night at his headquarters in Tel Aviv following the Haifa attack.

Israel's ambassador to the US, Danny Ayalon, spoke Saturday with senior Bush administration officials who indicated their position regarding Arafat "has not changed." Ayalon said that Israel has not ruled any action out, and that it was clear that Arafat's "removal," - whether physical or political - would be necessary.

Police have confirmed that the bomber, a female, managed to get past the security guard and detonated her explosives belt, which was packed with nails, bolts and metal shards, in the center of the restaurant. The Jerusalem Brigades of the Islamic Jihad took responsibility for the Haifa suicide bombing. The group said the suicide bomber was a 20-year-old woman from the West Bank town of Jenin, identified as Hanadi Jaradat. According to reports, Jaradat's brother Fahdi, an Islamic Jihad terrorist, and their cousin Salah were killed by IDF troops three months ago in a counter-terror operation in Jenin. A leader of the Iranian-backed Islamic Jihad said Saturday that the bombing was "a natural Palestinian response to the daily crimes carried out by the Israeli occupation against the Palestinians."

The blast blew out windows, and others were pockmarked by shrapnel. Walls inside were riddled with holes, wires hung down from the ceiling and clusters of pipes were exposed. Chunks were blown off pillars throughout the restaurant. 'Makom Maxim' is located at a central junction on Hahaganah Blvd. near the southern entrance to the city close to the beachfront promenade. An eyewitness at the scene described the carnage: "everything flew, inside was a catastrophe, bodies, pieces of bodies... there were dead children and babies..." A motorist, identified only as Navon, said he was at the junction when he heard the blast, and rushed to the scene where he saw smoke and blown-out windows. "There were not a lot of wounded, just a lot of people strewn on the ground. There was nothing to do, no way to help them," he said, adding that several children were among the dead. Police said the bomb used in the attack was the biggest ever used by terrorists in Haifa, and was similar in size to the one used in the Park Hotel in Netanya on the eve of Pessah 2002, in which 29 people were murdered and 60 wounded.

The popular jointly Arab-Israeli owned restaurant, 'Makom Maxim' (translates to 'Excellent Place') situated near a major junction at the southern entrance to Haifa, was packed with weekend patrons, including entire families. Police said there was no gunfire preceding the attack, as previously reported. A security guard was working on the premises. Reports first indicated that shots were fired at the guard to neutralise him, after which the terrorist entered the restaurant. Police are investigating how the bomber managed to cross into Israel and from where. It is thought the bomber apparently entered Israel between the towns of Baka al-Garbiyeh, which is inside Israel, and Baka al-Sharkiyeh, in the West Bank, in an area in which the separation fence has not yet been completed. In addition Police are investigating how the terrorist managed to get past the security guard. Many male security guards in Israel are reluctant to check female customers for fear of harrassment charges. A person dressed in the reflective vest commonly worn by security guards was seen lying face down on the front steps of the Maxim Restaurant.

Relatives, who knew for certain that there loved ones were inside the restaurant, arrived at the scene and tried to break through the cordon Police had erected around the site. Tragic scenes followed as distraught relatives struggled to get past police. According to reports, the General Security Service (Shabak) received an imminent terror attack warning moments before the Haifa blast, and was in the process of informing the Police when the attack took place. Security forces are searching for whoever brought the suicide bomber to the restaurant. The restaurant shares a wall with a petrol station. Police said a much larger tragedy could have occurred had the fuel deposits been hit.

Palestinian Authority Chairman Yasser Arafat condemned the attack. "These kind of incidents play into Israel's hands and gives Israel the excuse to go against international resolutions," an official Palestinian Authority statement said.
The PLO's Central Committee is in session in Ramallah and according to reports has called on the US administration to apply pressure on Israel not to take action against Yasser Arafat. Palestinian prime minister-designate Ahmed Qurei also condemned the attack. Israel Radio reported that sources close to Yasser Arafat are worried Israel will "remove" the Palestinian Authority Chairman. Force 17 (Arafat's personal guard) have positioned themselves around Arafat's Mukata compound in Ramallah on the West Bank. Channel 1 reported that IDF troops are in the area.

Israel's Police have raised the alert throughout the country, and especially in the capital over fears of further attacks. Thousands of police officers are patrolling the country's streets. Chief of General Staff Lt.-Gen. Moshe Ya'alon meets with top army and Shabak officers at his headquarters Saturday evening for a situation assessment. It is unclear when the security cabinet will meet, but a strong Israeli reaction is expected. Danny Naveh, Minister of Health said inresponse to the attack, "Palestinian government may change but terror does not. We should use this opportunity to get rid of Arafat."

"There were no specific warnings," said northern police chief Nitzav Yaacov Borotsky, "but the potential for attacks is always there." The security establishment says it has registered 35 terror attack warnings per day. The attack came despite a blanket closure imposed on the West Bank and Gaza Strip ahead of Yom Kippur, which begins at sundown Sunday and ends at sundown Monday. Such closures are generally imposed during Jewish holidays because of increased concerns about terror attacks. The recent relative quiet has been attributed to pressure from Yasser Arafat after Israel announced that it intends to remove him as an obstacle to peace. It is widely believed that a major attack with many casualties could trigger measures against Arafat. David Baker, an official in Sharon's office, said Israel demands that the Palestinian Authority take immediate steps against militant groups. "The bombing in Haifa is another indication that the Palestinian Authority continues to refuse to take even minimal steps against the terrorist infrastructure," he said.

Haifa Mayor Yona Yahav arrived at the scene of the attack and said that the terrorists were trying to sever the close relationship between Arabs and Jews in Haifa. Yahav said that the attack was carried out and planned by people "without a God, by unholy people." The mayor also called on Haifa residents to act in a responsible manner. Among the wounded were several members of the Maccabi Haifa football club. The players and staff traditionally meet at the restaurant every Saturday . General Manager Itamar Chizik, technical manager Arieh Burstein and team coach Ronni Levi were in the at the time of the blast and lightly wounded, team captain Arik Benado said. According to Benado, other players were expected to be at the restaurant but had not yet arrived when the explosion took place.

The attack came after Hamas declared that a series of fences, razor wire and trenches Israel is building around the West Bank would not stop suicide bombers from reaching Israeli cities. The terrorist group also said it would continue to send Palestinians to blow themselves up inside Israel. "This wall will not protect the Zionist entity and will not stop the attacks of resistance and, God willing, the day will come when this wall will collapse as the Berlin wall collapsed," said a statement, signed by Hamas, posted on a pro-Hamas Web site late Friday night.


Kill.Them.Now
Posted by: Frank G || 10/04/2003 2:05:40 PM || Comments || Link || E-Mail|| [6469 views] Top|| File under:
Caucasus
Acting President Claims Violent, Desolate Chechnya Is Burgeoning Urban Renewal Project
With preparations for Chechnya's presidential election in their final stages, Acting President Anatoly Popov dismissed as a journalists' myth any suggestion that the region is in the grip of violence.


These stories are very far from reality.


"Journalists are sensation seekers," he told reporters inside the local government headquarters, rebuilt after a suicide truck bomb devastated the building in Chechnya's capital last December, killing 80 people.


Funny I thought that journalists were guys who wrote of filmed stories and then broadcast or published the stories.


"Nobody wants to report, for example, that tomorrow we will be commissioning a new school or that altogether we have 14 new schools. But if somebody blows up a bus or even a bomb, immediately there is a lot of interest."


Especially, if one of the thrill-seeking journalists is on the bus.


Popov himself fell victim to the uncertainties of life in Chechnya -- becoming ill a week before the election in what officials in the region said was an attempt to poison him. Popov, appointed Chechen prime minister earlier this year and not running in the election, was sent to a hospital in Moscow. His deputies later played down the incident.


Stomach flu - got some bad shellfish. On the mend. I'm fit as a fiddle.


In 1999, when Russian troops poured back into Chechnya, the campaign was a big boost for

Vladimir Putin

, who made full use of it to secure election as president within six months.


Afghanistan was a great political coup as well.


With Putin almost certain to seek a second term next year, few Russians see any real prospect for peace despite a Kremlin plan for the region based on Sunday's election.


But I thought appointing a government was supposed to be the key to peace in Iraq.


With Chechnya still a no-go area for most journalists, state television trumpets reports of reconstruction, showing the start of the school year, the return of refugees from nearby regions or distribution of compensation for lost homes.


Wouldn't Chechnya be a must-go area for sensationalist journalists?


On the ground, Chechen officials ask visitors to disregard Grozny's flattened buildings and desolation.


Nothing to see. Urban renewal of a blighted area. Ran out of orange cones. More in next week. Move along.


"Grozny is a very quiet place," Atla Takayev, police chief of Grozny's Oktyabrsky district, told a small group of Western reporters on a rare trip to the region as guards in full combat gear dispersed to take up positions around them.


"Follow my umbrella. Walk in a zig-zag. Don't dawdle. No pictures of the decomposing militant."


Relaxed and good-humored, the colonel provided reassuring crime statistics inside a walled police station protected by an armored vehicle and positions for sharpshooters. "You can go freely anywhere in the city and look around. It is safer here at night than in New York," Takayev went on. He appeared oblivious to the soldiers' taut faces, their eyes scanning ruined apartment buildings overlooking the compound. "Any uninhabited building here is extremely dangerous," a guard said later. "You need scant minutes to run up the stairs, pick up a gun and fire it. And guns here are everywhere." As the reporters were driven in a guarded convoy through bumpy streets, a rocket-propelled grenade hit a Russian armored vehicle, killing three policemen inside. All appointments were canceled and the group was escorted to an army base, rolling into the compound minutes after ambulances carrying the wounded.


"Labor dispute, labor dispute. Not to worry. The contract is near settlement. Move along."
Posted by: Superhose || 10/04/2003 11:15:30 AM || Comments || Link || E-Mail|| [6466 views] Top|| File under:
Middle East
Palestinian PM-Nominee Says End Attacks on Civilians (wink-wink)
Rooters sampler - post booming today


RAMALLAH, West Bank (Reuters) - Palestinian Prime Minister-designate Ahmed Qurie called on Saturday for a halt to all attacks on civilians after a suicide bombing killed at least 18 people in a restaurant in the Israeli city of Haifa.


"They'll kill us you fools!"


"Mr Qurie urged the Palestinian people and all its national and Islamic factions to practice self restraint and to fully halt these actions that target civilians and harm our legitimate and just national struggle," his office said in a statement.


And if they don't? You'll start the crackdown, right? right?......hello?


It was Qurie's clearest call for an end to violence since he was nominated by President Yasser Arafat last month to replace Mahmoud Abbas, who quit as prime minister saying Israel and the United States were not doing enough to support his peace moves.
Unfortunately the known terrorists in his cabinet don't support the calls for restraint, now, do they? Rooters forgot to acknowledge that
The statement did not make clear whether Qurie was demanding an end to attacks on Jewish settlers in the West Bank and Gaza Strip. Palestinians have said in the past they do not consider the settlers are civilians.


kill babies in the settlements? of course, they're combatants!


Israel and the international community have called repeatedly for the Palestinian government to crack down on Islamic militants who have killed hundreds of Israelis in suicide bombings in a three-year-old uprising for statehood.

The Palestinians have failed to crack down, although reining in the militants is a condition under a U.S-backed peace "road map." They say that doing so would risk civil war.


Then don't sign agreements saying you'll do it, right? Jeez
Posted by: Frank G || 10/04/2003 11:08:10 AM || Comments || Link || E-Mail|| [6488 views] Top|| File under:
Who's in the News
37
[untagged]
Bookmark
E-Mail Me
The Classics
The O Club
Rantburg Store
The Bloids
The Never-ending Story
Thugburg
Gulf War I
The Way We Were
Bio
Merry-Go-Blog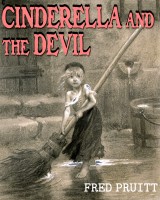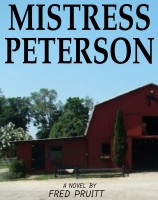 On Sale now!


A multi-volume chronology and reference guide set detailing three years of the Mexican Drug War between 2010 and 2012.

Rantburg.com and borderlandbeat.com correspondent and author Chris Covert presents his first non-fiction work detailing the drug and gang related violence in Mexico.

Chris gives us Mexican press dispatches of drug and gang war violence over three years, presented in a multi volume set intended to chronicle the death, violence and mayhem which has dominated Mexico for six years.
Click here for more information


Meet the Mods
In no particular order...


Steve White
Seafarious
Pappy
lotp
Scooter McGruder
john frum
tu3031
badanov
sherry
ryuge
GolfBravoUSMC
Bright Pebbles
trailing wife
Gloria
Fred
Besoeker
Glenmore
Frank G
3dc
Skidmark
Alaska Paul



Better than the average link...



Rantburg was assembled from recycled algorithms in the United States of America. No trees were destroyed in the production of this weblog. We did hurt some, though. Sorry.
35.172.111.71

Help keep the Burg running! Paypal: