Africa North
Migrants from sub-Saharan Africa flee wave of police raids in Morocco
[France24] Families arrested at home in the middle of the night, herded into buses and then abandoned to their fate in towns in the middle of the desert — since June 17, members of the sub-Saharan African community living in Morocco have been contacting our team, frightened by the wave of arrests targeting migrants in

Laayoune

, a town known as a departure point for people hoping to reach Spain's Canary Islands.

Koffi (not his real name) is from the Ivory Coast. He lives in a neighbourhood called 25 mars (or March 25) in Laayoune, Morocco. The area is known as a gathering point for migrants hoping to reach Spain's Canary Islands by crossing the Atlantic Ocean. Koffi says the recent wave of arrests has been particularly violent:

The police arrive in the middle of the night, often around 5am, when everyone is still sleeping. They knock two or three times and if the person doesn't answer, then they break down the door and make everyone come out, including the women and children. Some people are willing to take great risks to escape the police. A friend broke his arm jumping out of the window.

Most of the people targeted in these raids are from the Ivory Coast,
Cameroon,
Mali
or Togo.
A video circulated online showing one man in a hospital room, his arm in a cast, explaining how he hurt himself jumping from the third floor in an attempt to get away from the police in early June.

Posted by: Besoeker || 06/26/2022 05:25 || Comments || Link || E-Mail|| [10796 views] Top|| File under: Migrants/Illegal Immigrants
Spain says 18 died in deadly migrant rush 'attack' on its territory
[AlAhram] The Spanish prime minister on Saturday described a deadly migrant rush on the enclave of Melilla from Morocco as an attack on Spain's "territorial integrity", as human rights


When they're defined by the state or an NGO they don't mean much...


activist muppets demanded an investigation.

At least 18 African migrants colonists died in the latest drama on the doors of the European Union
Continued on Page 49
Posted by: trailing wife || 06/26/2022 00:00 || Comments || Link || E-Mail|| [10796 views] Top|| File under: Migrants/Illegal Immigrants
Africa Subsaharan
Mali's army neutralizes 50 extremists


Mali's army said it had "neutralized" 50 extremists in an area in the center of the country where more than 130 civilians were killed a week ago.

The government blamed al-Qaeda-affiliated extremists for the massacre of civilians in

Diallassagou

and two neighboring villages last weekend, the latest mass killings in the Sahel region.

"Fifty (extremists were) neutralized" in the Diallassougou area where "the operational priorities were directed following the terrorist attack against the populations on the night of June 18 to 19," the army said in a press release late Friday.

The army also reported "two terrorist watchmen neutralized" in the central

Mondoro

area, in addition to "eight terrorist suspects arrested" in the south of the country during a separate operation.

The government has blamed al-Qaeda-affiliated

Macina Katiba




...one of the key members of JNIM (Jama'at Nasr al-Islam wal Muslimin), Al Qaeda in North Africa's franchise in Mali. Macina Katiba is active in Mali's central Mopti region..

extremists for the killings of 132 civilians in the Diallassagou area in central Mali, one of the hotbeds of the violence that has plagued the Sahel for years.

The group denied carrying out the massacre in a statement, the SITE Intelligence monitoring group said Friday.

The Diallassagou bloodshed is one of the worst civilian killings Mali has seen in recent years.

The Sahel country has since 2012 been rocked by extremist insurgencies.

Violence began in the north and then spread to the center and to neighboring Burkina Faso and Niger.

Posted by: badanov || 06/26/2022 00:00 || Comments || Link || E-Mail|| [10796 views] Top|| File under:
Arabia
Pro-Saudi commander killed in Ma'rib
by Emad Almarshahi

[HODHODYEMENNEWS] A senior military commander loyal to Saudi-led coalition was killed on Friday in

Ma'rib

province, northeast Yemen.

Informed sources said that commander of the so-called " Al-Yemen Al-Saeed Brigade" recently formed by the coalition in Ma'rib, brigadier Abdulrazaq al-Baqma'a "Abu Hothifa" was killed in ambush targeted him in

Al-Wadi district

in Ma'rib.

"Al-Baqma'a" was found dead in a car on a side road north of Al-Raka area in the city of Ma'rib, the sources added, accusing

Islah Party

's


...a fractious coalition of Yemeni tribal and religious groups formed around the Islamic Front, a Saudi-funded militia affiliated with the Muslim Brotherhood...

leaders of being behind his killing.
Posted by: badanov || 06/26/2022 00:00 || Comments || Link || E-Mail|| [10799 views] Top|| File under:
689 mines removed in Yemen in just one week
by Emad Almarshahi

[HODHODYEMENNEWS] The Executive Center for Mine Action announced the removal of 689 mines, explosive devices and ammunition remnants of the US-Saudi-UAE aggression in several governorates within a week.

The center explained that during the period from June 18 to 23, the center's teams worked to clear an area of ​​33,386 square meters of war remnants, and a total of 689 mines and remnants of the aggression were discovered and collected, including 23 anti-tank mines, 37 explosive devices, and a total of 647 shells and various ammunition.

The center's teams have also placed hundreds of warning signs about the dangers of mines and cluster bombs in the streets, roads and entrances to the civil facility in Al Hawk District of Hodeidah Governorate.

The mine center works in difficult conditions and lack of equipment, as the US-Saudi aggression has prevented the entry of mine detectors since 2018, while field teams face multiple dangers and obstacles because of this.

The victims of cluster bombs have reached more than 25,000 civilians since the beginning of the US-Saudi aggression on Yemen. The Director of the Executive Center for Mine Action, Brigadier General Ali Safra, has pointed out that the support and resources allocated to field clearance do not reach the level of 2% of what is required to be cleaned.

The director of the Executive Center for Mine Action Brigadier Ali Safra stated that Hodeidah, Bayda, Ma'rib, Jawf, Nihem and Saada are the most infested areas for mines and bombs, in which the aggression used the most deadly and latest military technology in the country.

He explained that the Center is continuing to work to clear areas contaminated and affected by the bombs and mines of the US-Saudi aggression, pointing out that mines and remnants – especially cluster bombs – have become a national issue and a societal problem that must be disposed.

The Executive Center for Mine Action announced the discovery of 544 mines and cluster bombs left over from the aggression during the first week of January 2022.

The Mine Center's field work is concentrated in dangerous areas and densely populated directorates. However, the UN's curtailment of its support programs and the coalition's prevention of the introduction of detectors raises the specter of death that threatens the lives of women and children.


Posted by: badanov || 06/26/2022 00:00 || Comments || Link || E-Mail|| [10795 views] Top|| File under:
UAE-backed separatists storm puppet government official's house in Aden
by Emad Almarshahi

[HODHODYEMENNEWS] The UAE-backed Southern Transitional Council (STC)'s factions on Saturday stormed the house of the chairman of the Riyadh Agreement implementation committee in

Aden

.

This was reported by Yemen News Portal, based on testimonies of local sources.

According to local sources, huge military forces belonging to Musleh al-Tharhani, police Chief of Dar Saad, and Saleh al-Sayed, director of Lahj security, stormed and raided the house of transport brigade commander Amjad Khaled in the north of Aden.

The operation came hours after Amjad Khaled issued a statement accusing the STC of masterminding the series of recent assassinations in Aden city.

In the statement, Amjad Khaled revealed the involvement of these factions in masterminding the assassinations in Aden, including the commander of the Al-Anad axis, Thabet Jawas.

Amjad Khaled informed senior authorities about a plan to target Jawas a year before the crime was carried out, the statement said.

Earlier last week, the so-called anti-terrorism faction in Aden published the results of what it described as investigations into the killing of Thabet Jawas, accusing Amjad Khaled of masterminding the operation.


Posted by: badanov || 06/26/2022 00:00 || Comments || Link || E-Mail|| [10798 views] Top|| File under:
Europe
'Mentally Ill' Man Sentenced to Care After Conviction For Killing Five in Bow-and-Arrow Attack
[Breitbart] A man was found guilty Friday of murder and attempted murder for fatally stabbing five people and wounding four others in southern Norway when he attacked strangers with a bow and arrows and knives.

The Buskerud District Court sentenced Espen Andersen Bråthen


...Danish known wolf — mostly for schizophrenia, burglary, drugs, and self-radicalizing himself into a threat after converting to Islam. Even his friends said he was a ticking time bomb. He is also in the Rantburg archives as

Espen Andersen Braathen

...

to compulsory mental health care. Three forensic psychiatric experts who assessed him concluded he has chronic paranoid schizophrenia and was mentally ill at the time of the attack on Oct. 13, 2021. Both the prosecution and the defense had called for compulsory mental health care for Andersen Bråthen.

Andersen Bråthen was found guilty of 11 counts of attempted murder for shooting at people with a bow and arrows in Kongsberg, a former mining town of 26,000 people. He was carrying 62 arrows and four knives at the time of the attack.

The three-judge court said the defendant had explained during the trial that started in May and lasted until June 6 "that he had decided to kill people in order to achieve rebirth. He said he thought he was going to go blind. The accused therefore believed that it was urgent to kill."

Andersen Bråthen had watched "a large number of videos" showing situations where people were stabbed, and had explained "that he watched such videos to learn how to use weapons so that they became as deadly as possible," the court said.

The 38-year-old's defense lawyer, Fredrik Neumann, said, according to Norwegian broadcaster NRK, that his client "had delusions with religious and magical content."

"We are dealing with a sick person. A person who is without guilt," prosecutor Andreas Christiansen said in his final speech, Norwegian news agency NTB wrote. Another prosecutor, Vibeke Gjøslien Martins, said that he "did not stop until he was arrested, and he had a clear and distinct goal of killing more," NRK quoted her as saying.

Andersen Bråthen was arrested more than half an hour after he started firing arrows inside a grocery store and attacking people inside their homes. He attacked people with knives after his bow broke, the court said.

Andersen Bråthen also was sentenced to pay compensations to the victims.
Posted by: trailing wife || 06/26/2022 00:00 || Comments || Link || E-Mail|| [10800 views] Top|| File under: Devout Moslems
Fifth Column
Day 2: Pro-Abortion Democrats Riot in Democrat-Run Cities LOL
[Breitbart] Now that the moral and legal atrocity known as Roe v. Wade has been overturned, Democrats are entertaining the rest of us by rioting in Democrat-run cities.

Gee, who would have thought that the same people who want to kill innocent babies just because would become violent if they didn't get their way?

You see, that's the thing about Democrats...

You take away their slaves; they start a whole Civil War.

You make killing innocent babies a little more difficult; they riot.

But just like most of the Civil War was fought in the Democrat party's slave-owning South, pro-abortion Democrats are not only rioting in their own cities; they're rioting in cities where they still have the right to butcher innocent babies. So...

L-to-the-M-to-the-F-to-the-A-to-the-O.

There is no reality TV I enjoy more than watching lazy Democrats riot in Democrat-run cities.

Look at these morons...

Insurrection in Democrat-run Tucson...


Also, according to the tweets in the article: Phoenix, Seattle, Washington DC, Los Angeles, Dallas. Skidmark's Daily Mail link adds: Greenville (South Carolina), New York City, Atlanta, Boston, Austin, Detroit, Jackson (Mississippi), Austin, Philadelphia, Chicago, Denver, and St. Louis, and other cities.
Posted by: Besoeker || 06/26/2022 04:36 || Comments || Link || E-Mail|| [10815 views] Top|| File under: Antifa/BLM
The Grand Turk
Turkey Deports 136 Undocumented Afghan Migrants to the Taliban-Controlled Afghanistan
I guess they weren't good enough to join the 75,000 refugees Turkey allowed to swarm the Greek border yesterday.

[KhaamaPress] According to a Ottoman Turkish news agency, 136 undocumented Afghan migrants colonists were taken to the airport and deported back to Afghanistan on charter planes while being subjected to stringent security measures.

A deportation center in the city of Kocaeli in The Sick Man of Europe Turkey

...the occupiers of Greek Asia Minor...
's northwest received 272 illegal migrants colonists from Afghanistan on the same day, of whom 136 were sent back to their country of origin right away, on Friday, according to Demiroren news agency.

According to the Ottoman Turkish authorities, another 136 Afghans will be returned home tomorrow.

Consistent with the reports, refugees from countries like Liberia, Eritrea


...is run by the People's Front for Democracy and Justice (PFDJ), with about the amounts of democracy and justice you'd expect from a party with that name. National elections have been periodically scheduled and cancelled; none have ever been held in the country. The president, Isaias Afewerki, has been in office since independence in 1993 and will probably die there of old age...


, Djibouti, Somalia, Yemen


...an area of the Arabian Peninsula sometimes mistaken for a country. It is populated by more antagonistic tribes and factions than you can keep track of...


, Paleostine, Iran, Afghanistan, Iraq, and Syria attempt to enter European countries illegally.

International refugee law clearly states that it is unlawful to deport asylum applicants without first hearing and deciding their case.

According to the state-run Anadolu Agency, more than 37,000 undocumented refugees have been deported back to their home countries since the start of this year, a rise of 89% from previous year.

Anadolu Agency reported that more than 20,000 of those who were deported came from Afghanistan and were flown back to Afghanistan.

Turkey is home to 4 million refugees, including 3.6 million Syrians, according to official statistics.

Posted by: trailing wife || 06/26/2022 00:00 || Comments || Link || E-Mail|| [10796 views] Top|| File under: Moslem Colonists
Home Front: WoT
US court sentences Iraqi man to over three years in prison for defrauding
[Rudaw] A court in the United States sentenced an Iraqi man to over three years in prison, accusing him of leading a conspiracy to defraud the US refugee programs, said the Department of Justice in a statement on Friday.



Aws Muwafaq Abduljabbar

,


...who lived and worked for the US State Deptartment in Jordan...

44, was sentenced to 37 months in prison by a judge in the US District Court for the District of Columbia after pleading guilty in January to the role he allegedly played in a scheme to cheat the US Refugee Admissions Program (USRAP), said the Department in the statement.

In addition to Abduljabbar, the conspiracy also involved

Haitham Isa Saado Sad




...Jordanian who lived and worked for the State Dept. in Jordan...

and

Olesya Leonidovna Krasilova

,


...Russian who worked for State in Russia...

both also aged 44, who were previously employed in US State Department offices in Jordan and Russia, respectively.

"As part of their duties, both defendants had access to the State Department's Worldwide Refugee Admissions Processing System (WRAPS), a database containing sensitive, non-public information about refugee applicants and their family members," read the statement.

Abduljabbar had paid Sad and Krasilova to steal records from the database, in particular those from Iraqi applicants, allowing the former to assist applicants in receiving fraudulent admission into the US.

The US in March resumed reviewing cases of Iraqis that have served alongside US service members, over a year after the program was put on hold in January 2021.

In May,

Chasib Hafedh Saadoon al-Fawadi

,


...who forgot to mention on his application that he'd been on the Iranian payroll back home as a member of one of the Shiite Popular Mobilization Forces...

an Iraqi who lived in New York, was sentenced to 48 months in prison after allegedly admitting to submitting false information to the US Citizenship and Immigration Services while applying for permanent residency in the country in 2017.
Posted by: trailing wife || 06/26/2022 00:00 || Comments || Link || E-Mail|| [10796 views] Top|| File under:
India-Pakistan
4 terrorists killed during intelligence-based operation in North Waziristan: ISPR
[Dawn] Four

bad boyz were potted

during an intelligence-based operation conducted by security forces in the Dossali area of the North
Wazoo district, the Inter-Services Public Relations (ISPR) said in a statement on Saturday.

"During the exchange of fire, four

bully boyz

got killed. Weapons and ammunition were also recovered from the killed terrorists," the military's media affairs wing said.

It added that the

bully boyz

were "actively involved in terrorist activities against security forces".

On June 24, the Pakistain Army had killed two

bully boyz

in Kulachi area of Khyber-Pakhtunkhwa's Dera Ismail Khan


... the Pearl of Pashtunistan ...


district.

Earlier, security forces had killed six

bully boyz

belonging to the Baloch Liberation Front (BLF) during a search operation in Paroom area in Balochistan


...the Pak province bordering Kandahar and Uruzgun provinces in Afghanistan and Sistan Baluchistan in Iran. Its native Baloch propulation is being displaced by Pashtuns and Punjabis and they aren't happy about it...


's Panjgur district. Security forces had conducted an operation on a tip-off regarding the presence of

bully boyz

in Zamran Range near Paroom.

The ISPR said the slain

bully boyz

were involved in attacks on checkposts as well as IED attacks on security convoys in Paroom and surrounding areas of Panjgur.

The forces also recovered a huge cache of arms and ammunition which, according to the ISPR, were to be used by

bully boyz

for disrupting peace in the area.
Posted by: trailing wife || 06/26/2022 00:55 || Comments || Link || E-Mail|| [10796 views] Top|| File under: Pak Taliban (TTP)
J&K: Police bust Lashkar-e-Taiba narco-terror funding module in Budgam; 4 arrested
[OneIndia] In the Union Territory of Jammu and Kashmir

...a disputed territory lying between India and Pakistain. After partition, the Paks grabbed half of it and call it Azad (Free) Kashmir. The remainder they refer to as "Indian Occupied Kashmir". They have fought four wars with India over it, the score currently 4-0 in New Delhi's favor. After 72 years of this nonsense, India cut the Gordian knot in 2019, removing the area's special status, breaking off Ladakh as a separate state, and allowing people from other areas to settle (or in the case of the Pandits, to resettle) there....
, security forces have busted a narco-terror funding module of proscribed terror outfit Lashkar-e-Taiba
...the Army of the Pure, an Ahl-e-Hadith terror organization founded by Hafiz Saeed. LeT masquerades behind the Jamaat-ud-Dawa facade within Pakistain and periodically blows things up and kills people in India. Despite the fact that it is banned, always an interesting concept in Pakistain, the organization remains an blatant tool and perhaps an arm of the ISI...
by arresting four terrorist associates.

As per Official sources, Police in Budgam along with 53 Rashtriya Rifles and 181Bn CRPF arrested four terrorist associates in central Kashmir's Budgam district.

Preliminary investigation revealed that the arrested terrorist associates were involved in providing logistic support to proscribed terror outfit LeT by distributing proceeds of narcotics to active

forces of Evil

and terror operatives of the outfit. Investigations also revealed that module had been working on the directions of terror operatives for collection of narcotics and subsequently distributing the proceeds of narcotics among the terrorists.

Moreover, five vehicles have also been seized which were purchased from the proceeds of narcotics sales with the intention of keeping the money proceeds safe and were set to be sold on the directions of active

forces of Evil

or terror operatives (handlers) as and when the money/payment was required by the terrorists.

Besides, incriminating material of proscribed terror outfit LeT, explosive substance including 03 grenades, 02 AK-Magazines and 65 rounds of AK-47 were recovered from their possession.

A case under relevant sections of law has been registered at Police Station Chadoora and further investigation is in progress.
Posted by: trailing wife || 06/26/2022 00:37 || Comments || Link || E-Mail|| [10796 views] Top|| File under: Lashkar e-Taiba
Facing heat from FATF, 26/11 planner Sajid Mir who was a myth becomes a reality in Pakistan
[OneIndia] Pakistain denied his existence at first and when the pressure increased, they said he was not a handler but a Mullah. The man is

Sajid Mir

who Pakistain claims to have arrested.

Mir was

David Headley

's handler who carried out the reconnaissance of Mumbai prior to the attacks of 26/11. An ISI asset, Mir carries an FBI

...Formerly one of the world's premier criminal investigation organizations, something for a nation to be proud of. Now it's a political arm of the Deep State oligarchy that is willing to trump up charges, suppress evidence, or take out insurance policies come election time...
bounty of $5 million on his head. In arresting Mir, Pakistain has once again displayed that it is all so predictable and the action comes at a time when the cash strapped nation is trying to wriggle out of the

Grey List

of the Financial Action Task Force (FATF).

Pakistain has denied the very existence of Mir to such an extent that one had wondered whether the man was a myth.

The Intelligence files indicate clearly that Mir was the most important person in the 26/11 attacks. Until 2020, Pakistain denied the existence of this man. An Intelligence Bureau official tells OneIndia that Mir was working with the ISI before he was tasked the job of organising and overseeing the attacks of 26/11.

When Mir's name cropped up for the first time, Pakistain denied his involvement. In fact Islamabad spun a theory that the man being referred was a case of mistaken identity. Pakistain said that Mir was not part of the Lashkar-e-Tayiba, but is a

Moslem

holy man

.

The Intelligence files also show that he was withdrawn of all duties post the attack. The Indian Intelligence also managed to track his addresses to Rawalpindi and Lahore.

Mir, who has been given seven tier security was more or less a myth for long as the information on him was highly guarded by the ISI. Mir is a top player in the Lashkar-e-Tayiba. He has been called as an international terrorist as he has carried out operations in different parts of the world including

La Belle France

.

Prior to the 26/11 attack, he had visited India as a cricket fan. It is believed he was here to study the targets that the Lashkar-e-Tayiba was planning to hit on November 26 2008.

The 1976 born terrorist, Mir was initially holed up at Murdike as per the intelligence provided to India by the Mossad. Now his home is the near the Ganda Nala lane in Lahore Pakistain which is very close to Murdike which also happens to be one of the main base camps of the Lashkar-e-Tayiba.

No amount of surveillance done by the Indian agencies was able to track this man down. However it was the Mossad agents who had provided India with ample information and his movement and it was found that he had moved into the Muridke camp of the Lashkar.
Posted by: trailing wife || 06/26/2022 00:37 || Comments || Link || E-Mail|| [10808 views] Top|| File under: Lashkar e-Taiba
Third rocket attack targets Sulaimani gas field in a week
[Rudaw] At least one rocket struck Khor Mor gas field, operated by the UAE-based

Dana Gas

in Chamchamal district of Sulaimani, a security source from the field told Rudaw, marking the third such attack in under a week.

The gas field was targeted by a Katyusha rocket which landed near a warehouse of the field, much like the previous two attacks on the field, the source said on the basis of anonymity.

No casualties or injuries have been reported so far, the source added.

Meanwhile,


...back at the Council of Boskone, Helmuth had turned a paler shade of blue. Star-A-Star had struck again...


Rudaw

news hound

Peshawa Bakhtiyar said that it is unclear whether the attack came from a rocket, but the alarm system was rung in the field.

The scale of the damage is still unclear.

Iraqi President Barham Salih condemned the rocket attacks on Khor Mor gas field later on Saturday, saying they are "targeting the stability of the country and targeting the national economy."

This is the third such rocket attack on Khor Mor gas field in less than a week, with the field having been previously targeted on Wednesday and Friday.

On Friday, the gas field was targeted by at least one rocket which caused a fire to break out but reported no casualties or injuries.

A Katyusha rocket struck the field on Wednesday, slightly injuring two contractors.

Khor Mor field produces 452 million standard cubic feet of gas per day, according to Dana Gas.

The Kurdistan Region has been facing an unprecedented number of rocket and drone attacks since the beginning of the year, mostly blamed on Iran-backed militias.
Posted by: trailing wife || 06/26/2022 00:00 || Comments || Link || E-Mail|| [10796 views] Top|| File under: Govt of Iran Proxies
Israel-Palestine-Jordan
Palestinian teen killed by IDF gunfire; military says group threw rocks at road
[IsraelTimes] Mohammad Hamad, 16, dies of wounds; IDF says troops opened fire while carrying out arrest after group threw stones at highway near settlement; no further clarification given

A Paleostinian teen died of his wounds hours after he was shot by Israeli troops on Friday, Paleostinian officials said.

Mohammad Hamad, 16, was a resident of the village of Silwad, near Ramallah.

He was shot and

maimed

on Friday evening and died hours later, an unnamed Silwad councilor told AFP on Saturday.

The teen was near a road leading to the neighboring settlement of Ofra when he was shot, the councilor said.

The official Paleostinian news agency Wafa said that Hamed was

maimed

by Israeli gunfire and then taken away by Israeli forces. It said the teen died in Israeli custody, and that the army was expected to release the body later Saturday.

A spokesperson for Israel Defense Forces told Army Radio that there was a group throwing rocks at the road, and that troops opened fire while carrying out an arrest.

There was no clarification given as to why the troops had opened fire during the arrest procedure.


Clearly the author hasn't read his own writings


Settlers have said that there has been an increase in stoning incidents on roads in the West Bank in recent months.

Israeli security forces have stepped up their operations in the West Bank following a deadly wave of terror attacks inside Israel that left 19 people dead since March 22.

At least 46 Paleostinians were killed over the same period, according to Paleostinian officials.

Some were shot by Israeli soldiers while committing terror attacks, while others were engaged in violent mostly peaceful

shootout

s with soldiers, and still others — such as Al Jazeera journalist Shireen Abu Akleh — were bystanders.
Posted by: trailing wife || 06/26/2022 00:00 || Comments || Link || E-Mail|| [10795 views] Top|| File under:
Palestinians reportedly assaulted by settlers near illegal West Bank outpost
[IsraelTimes] Rights group says two hurt 'in a very violent mostly peaceful way,' vehicles also torched; no immediate comment from Israeli authorities

Two people were reportedly assaulted by Israeli settlers from an illegal West Bank outpost on Saturday morning.

According to the Yesh Din rights group, some 60 settlers from Adei Ad assaulted Paleostinian workers some two kilometers away, near the village of Mughayir.
Continued on Page 49
Posted by: trailing wife || 06/26/2022 00:00 || Comments || Link || E-Mail|| [10795 views] Top|| File under:
Assailant sentenced to 15 months in prison for 2021 mob attack on Arab driver
[IsraelTimes] Yaakov Cohen also given 8-month suspended sentence, ordered to pay NIS 5,000 compensation to Saeed Mousa for assaulting him in Bat Yam during Israel-

Hamas, always the voice of sweet reason,

war.

Tel Aviv District Court on Wednesday sentenced a man to 15 months in prison for participating in a mob attack on an Arab motorist in the central coastal city of Bat Yam during a period of inter-community violence last year.

The Tel Aviv District Court also gave Yaakov Cohen an eight-month suspended sentence and ordered him to pay NIS 5,000 (around $1,450) in compensation to the victim, Saeed Mousa. Cohen has been

in jug

for 13 months, which will be considered time served.

Cohen, 32, was convicted in April of inflicting serious bodily injury under a plea bargain.

Prosecutors intend to appeal the sentence, according to the Ynet news site. A conviction for inflicting serious bodily harm can carry up to 14 years in prison.

The incident took place in May, when a mob yanked Mousa from his car and proceeded to beat him in an assault that left him motionless and bloodied on the ground, and seriously injured.

Cohen is alleged to have struck Mousa's car and kicked him after he was pulled out of the vehicle by the crowd.

The prosecution accepted Cohen's argument that he had thought the mob attacked Moussa because he was a terrorist. In return, any references to racist motives were dropped from his case.

He is the second person to be convicted in the case; several others have been charged.

In January, Lahav Nagauker was sentenced to one year in prison for his involvement in the attack. Nagauker, who was 20 at the time, was convicted earlier of incitement to violence and racism as part of a plea deal that resulted in lighter charges.

The court said Nagauker was not involved in the actual attack, but threw a bottle at Moussa's car, damaging the rear windshield. The State Attorney's Office appealed to the Supreme Court

...the political football known as The Highest Court in the Land, home of penumbrae and emanations...
over his sentencing, arguing it was too lenient.

The beating, which took place in the Tel Aviv suburb of Bat Yam, occurred while Israel was at war with the Hamas terror group in the Gazoo
...Hellhole adjunct to Israel and Egypt's Sinai Peninsula, inhabited by Gazooks. The place was acquired in the wake of the 1967 War and then presented to Paleostinian control in 2006 by Ariel Sharon, who had entered his dotage. It is currently ruled with an iron fist by Hamaswith about the living conditions you'd expect. It periodically attacks the Hated Zionist Entity whenever Iran needs a ruckus created or the hard boyz get bored, getting thumped by the IDF in return. The ruling turbans then wave the bloody shirt and holler loudly about oppression and disproportionate response...
Strip. The 11-day war ignited an unprecedented wave of internecine Jewish-Arab violence in cities around the country.

At least 10 people have been charged in the incident. In all, hundreds of people, most of them Arabs, were arrested for the nationwide violence, which saw mobs of Jews and Arabs vandalize property and violent mostly peacefully clash, in some cases resulting in deaths.

Two juvenile defendants whose names are barred from publication admitted in plea agreements to assaulting Moussa.

The unprovoked beating of the motorist was caught on live television, shocking the public.

Mousa was on his way to the beach in Bat Yam when he was set upon by a group that had gathered to attack Arabs and Arab-owned businesses in the Tel Aviv-area city, according to an indictment filed in the case.

According to prosecutors, Mousa attempted to reverse away from the mob, but hit a car behind him. He then accelerated forward, with people jumping out of the way, before crashing into another car.

He was then dragged out of the car by the mob, with some claiming he had attempted to run over pedestrians, and was beaten badly. He was taken to Ichilov Hospital

at death's door

, and his health has improved since.
Posted by: trailing wife || 06/26/2022 00:00 || Comments || Link || E-Mail|| [10795 views] Top|| File under:
Who's in the News
32
[untagged]
3
Migrants/Illegal Immigrants
2
Govt of Iran Proxies
2
Lashkar e-Taiba
2
Sublime Porte
2
Moslem Colonists
1
Devout Moslems
1
Arab Spring
1
Muslim Brotherhood
1
Narcos
1
Islamic State
1
Pak Taliban (TTP)
1
Palestinian Authority
1
Hezbollah
1
[untagged]
1
Antifa/BLM
Bookmark
E-Mail Me
The Classics
The O Club
Rantburg Store
The Bloids
The Never-ending Story
Thugburg
Gulf War I
The Way We Were
Bio
Merry-Go-Blog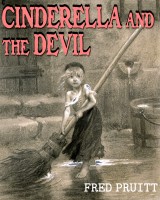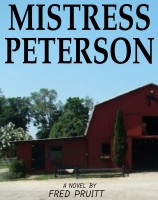 On Sale now!


A multi-volume chronology and reference guide set detailing three years of the Mexican Drug War between 2010 and 2012.

Rantburg.com and borderlandbeat.com correspondent and author Chris Covert presents his first non-fiction work detailing the drug and gang related violence in Mexico.

Chris gives us Mexican press dispatches of drug and gang war violence over three years, presented in a multi volume set intended to chronicle the death, violence and mayhem which has dominated Mexico for six years.
Click here for more information


Meet the Mods
In no particular order...


Steve White
Seafarious
tu3031
badanov
sherry
ryuge
GolfBravoUSMC
Bright Pebbles
trailing wife
Gloria
Fred
Besoeker
Glenmore
Frank G
3dc
Skidmark



Better than the average link...



Rantburg was assembled from recycled algorithms in the United States of America. No trees were destroyed in the production of this weblog. We did hurt some, though. Sorry.
3.235.180.193

Help keep the Burg running! Paypal: