-Lurid Crime Tales-
Record of Waukesha massacre suspect's $1,000 bail hearing missing
[THEPOSTMILLENNIAL] The early November bail hearing of

Darrell Brooks



...racist would-be rapper, actual wife beater and career criminal, responsible for the Waukesha Christmas parade massacre...
, the man who prosecutors say plowed his car into the Waukesha Christmas parade on November 21, is reportedly gone from records due to "technical issues."


Technically, somebody deleted it. Wonder who it coulda been?


On November 5, just 16 days before prosecutors say Brooks killed 6 and injured more than 60, Court Commissioner Cedric Cornwall set his bail at an "inappropriately low" amount of $1,000 in a court hearing that has been lost to time, Fox 6 has learned.

When Fox 6 Investigators asked for a record of that November 5 bail hearing, they were told by a court commissioner that "there are no recordings" due to "technical issues."

"Well, it's very frustrating," said State Rep. Scott Allen, Waukesha. "It's sort of unbelievable in many respects."


Yeah. Epstein committed suicide too.


Allen noted that hearings like this are too important to lose.

"There ought to be some built-in redundancies when it comes to protecting the public," said Allen.


There are routinely in any honestly run operation.


Supreme Court
...the political football known as The Highest Court in the Land, home of penumbrae and emanations...
rules state that all court hearings should be recorded word-for-word by a certified court

reporter

or a digital audio recording device.

Jackie Rupnow, past president of the Wisconsin Court Reporters Association, said they had warned the Supreme Court two years ago that these recordings should be more closely monitored by trained professionals, and the Supreme Court ignored the warning.

"We saw this coming," said Rupnow.

"There are instances where it happens," Rupnow added. "Unfortunately, it was just a matter of time before something like this was going to happen."

Posted by: Fred || 12/02/2021 00:00 || Comments || Link || E-Mail|| [402 views] Top|| File under:
-Land of the Free
East African, Middle Eastern Migrants Apprehended in Texas near Border
[Breitbart]

Del Rio Sector

Border Patrol agents continue to apprehend migrants from a multitude of nations who cross the border illegally from Mexico into Texas. Recent apprehensions include migrants from what Border Patrol classifies as "special interest" nations including East African, Middle Eastern, and Asian nations.

Over the Thanksgiving week, Del Rio Sector agents apprehended migrants from Eritrea, Lebanon, Syria, and Tajikistan, according to information obtained from Del Rio Sector Border Patrol officials. Newly appointed Del Rio Sector Chief Patrol Agent Jason Owens tweeted a photo showing the apprehension of a large group of mostly Venezuelan migrants who also illegally crossed from Mexico into Texas.

"We encounter individuals from all over the world attempting to illegally enter our country," Chief Owens said in a written statement. "Our agents are focused and work hard to ensure that we detect, arrest, and identify anyone that enters our country in order to maintain [the] safety of our communities."

Eagle Pass Station agents apprehended one female and five males from Eritrea and one male from Uzbekistan near Eagle Pass, Texas, on November 24, officials stated. Eritrea is located in northeastern Africa along the Red Sea. It borders Ethiopia, Sudan, and Djibouti.

Two days later, Del Rio Station agents apprehended two men — one from Syria and one from Lebanon. The following day, Eagle Pass Station agents apprehended a man from Tajikistan.

These apprehensions of foreign nationals add to the 28,111 migrants from more than 50 nations apprehended by Del Rio Sector Border Patrol agents in October — the first month of the new fiscal year. November apprehension numbers are not yet available.

During all of FY21, Del Rio Sector agents apprehended migrants from 106 different nations, officials reported.

Border Patrol Migrant Apprehensions Remain at Record Level in November

[Breitbart] The number of migrants apprehended by Border Patrol agents remains at record levels as November apprehensions slightly exceeded last month's totals. A source operating under the umbrella of U.S. Customs and Border Protection revealed information showing the apprehension of more than 160,000 migrants by Border Patrol agents in November.

Apprehension of migrants by Border Patrol agents across the U.S. jumped by about 1,000 from October to November, according to a CBP document reviewed by Breitbart Texas. The unofficially reported apprehension of more than 160,000 migrants in November represents an increase of more than 140 percent over the same month in 2020.

A second, higher-placed source within CBP told Breitbart Texas the apprehension of migrants by Border Patrol and CBP Office of Field Operations in November along the southwest

border with Mexico

jumped by approximately 10,000 between October and November. This would move the apprehension numbers from more than 164,000 in October to nearly 175,000 in November. These numbers are from unofficial reports and could be adjusted slightly in the final report due out later this month.

The increase in apprehension of approximately 10,000 migrants from October to November reverses the trend over the past few years where the number remained flat or fell during this period. It also marks an increase of more than 100,000 apprehensions when compared to November 2020.

The apprehension of migrants during the first two months of the new fiscal year, which began on October 1, climbed to nearly 339,000. This represents an increase of more than 195,000 migrants — an increase of 135 percent. If the trend continued at this rate, more than 2 million migrants could be apprehended along the southwest border during FY2022.

The

Rio Grande Valley Sector

in South Texas continues to be the busiest sector in terms of migrant apprehension. The Del Rio Sector is expected to remain the second busiest for November, followed closely by the Yuma Sector in Arizona.

Official reports from CBP are expected around December 10.
Posted by: Skidmark || 12/02/2021 10:26 || Comments || Link || E-Mail|| [259 views] Top|| File under: Migrants/Illegal Immigrants
-War on Police-
Virginia officer won't face charges in fatal shooting of Black man
[THEHILL] A

Virginia Beach

police officer won't face criminal charges in the fatal shooting of

Donovon Lynch

, The Washington Post reported

Virginia Beach Commonwealth's Attorney Colin Stolle said at a news conference on Tuesday that a special grand jury declined to issue any indictments against Officer Solomon D. Simmons, who shot and killed Lynch.

Lynch's family filed a $50 million federal lawsuit against Simmons and the city saying that Lynch, 25, posed no threat at the time of the incident and was fired upon by Simmons without any warning.

Stolle said that the special jury found that Simmons acted in self-defense and in the defense of others when the incident took place.

"There were numerous people in that parking lot when Officer Simmons saw Mr. Lynch starting to come up with the firearm," Stolle said, via The Post. "It is not only just whether the weapon was pointed at Mr. Simmons, but also, are the people in the parking lot at risk."

In an interview with

Sherlocks

, Simmons said he arrived to respond to an incident in which more than 50 gunshots had taken place at a parking lot in the city's oceanfront. He then encountered Lynch, who was making his way to his vehicle.

Simmons told

Sherlocks

he noticed someone "out of place" while he was leaving the parking lot area, saying he thought he heard a firearm being cocked.

He then said he saw a male crouched behind bushes — Lynch — who rose and brandished a weapon, according to The Post. Simmons, who is also Black, per the Post, said he thought the male was going to open fire on officers and other pedestrians at the parking lot.

"He turned around toward me," Simmons told

Sherlocks

"I remember firing three rounds, three gunshots at him."

Lynch's family said he was legally carried a gun since he sometimes worked in security, The Post reported.

The shooting has stirred protests and controversy that has brought national attention to the incident. Lynch was also a cousin of the famed musical artist Pharrell Williams, who recently wrote a letter to Virginia Beach's city government blaming them for the racial tension in his native city.

"The toxic energy that changed the narrative several times around the homicide of my cousin, Donovan Lynch, a citizen of Virginia, is the same toxic energy that changed the narrative around the mass murder and senseless loss of life at Building Number 2.
Posted by: Fred || 12/02/2021 00:00 || Comments || Link || E-Mail|| [147 views] Top|| File under:
Afghanistan
Taliban Confirms Ceasefire On Iranian Border
Direct Translation via Google Translate. Edited.
[REGNUM] The ruling Taliban movement in Afghanistan confirms the ceasefire on the border with Iran, Afghan TV channel Tolo News reported on December 1, citing Deputy Minister of Information and Culture Bilal Karimi.

According to him, the fighting took place in the

Kang district

of the western Afghan province of

Nimroz

. Karimi did not specify the reasons for the armed conflict.

We will remind, earlier the Afghan media reported about the battles with the use of artillery between the Iranian border guards and the Taliban (an organization whose activities are prohibited in the Russian Federation).

According to the Afghan media, the Taliban (an organization whose activities are prohibited in the Russian Federation) captured prisoners and several Iranian checkpoints.

In turn, the Iranian Foreign Ministry denied information about the seizure of Iranian border checkpoints.
Islamic Emirate forces and Iranian border forces clashed in border areas on Wednesday, officials said.

Bilal Karim, deputy

front man

of the Islamic Emirate, told TOLOnews that the forces clashed in the border areas in Nimroz province.

He said the

festivities

have stopped and that there were no casualties. He did not give further details about the causes.

Meanwhile,
...back at the palazzo, Don Smilzo looked for an avenue of escape. The only window opened a hundred feet above the moat. The nearest of the hired assassins hold a bloody axe.
The window was looking better all the time....
local sources in Nimroz province said the

festivities

started on Wednesday afternoon and continued for several hours.

Sources said Islamic Emirate forces had captured five outposts of the Iranian forces in the border areas.


That might not turn out to be as clever as the Talibs think...

Iranian officials have not commented.
The report quoting local residents in southwestern Afghanistan said that Iranian forces crossed into Afghan territory.

Amaj News based in Kabul also quoted local sources as saying that Iranian forces used heavy weapons and the Taliban dispatched armored American Humvees to confront Iran's border troops.

Later, Tasnim News affiliated with the Revolutionary Guard reported that a "misunderstanding" led Taliban forces to open fire at some Iranian civilians who very close to the border line, and Iranian troops replied. The website stressed that the clashes have ended.

The Islamic Republic first welcomed the Taliban victory, presenting it as a defeat for the United States, but later terror attacks against Shiite Afghans led to protests in Iran and warnings from Tehran that the Taliban must protect minorities. Iran has also been demanding an inclusive government in Afghanistan, while the Taliban have kept their tight control.


Posted by: badanov || 12/02/2021 00:00 || Comments || Link || E-Mail|| [102 views] Top|| File under: Govt of Iran
Africa Horn
Ethiopian Air Force destroys Tekeze hydroelectric dam in Tigray
[Garowe] Several areas in the

Tigray

region of Æthiopia could witness unprecedented blackouts for the next couple of months, following the destruction of the Tekeze hydroelectric power station, which serves many areas across northern Æthiopia.

On Wednesday, the Æthiopian Air Force bombed the station as pursuit against

Tigray Defense Forces

[TDF]


...the armed guerrilla wing of the Tigray Peoples Liberation Front, which incorporates Tigrayan soldiers from the Ethiopian army. It is claimed the TDF is possibly as large as 250,000 souls. Surprisingly, their political TPLF masters are Marxists...

intensified in the Horn of Africa nation, with Prime Minister Abiy Ahmed personally joining the war front.

Æthiopian map, an investigative war account that is attached to Egyptian experts, confirmed that the Tekeze dam was indeed destroyed by the Æthiopian forces. The substation is located at 13°21'15"N 38°44'44" E, the experts noted.

The destruction comes amid complaints by Tigray forces that the Addis Ababa administration has also cut off-network in the region following the destruction of telecommunication infrastructure within northern Æthiopia since the war started in November 2020.

Getachew Reda, the spokesperson of Tigray Defense Forces, an outfit of the Tigray People's Liberation Front [TPLF] party, also confirmed the destruction of the Tekeze dam, which partly serves in the neighboring regions of Afar and Amhara.

"The dying Regime of Abiy Ahmed


...the 44-year-old is Africa's youngest leader. He won a Nobel prize for democratic reforms and for making peace with Eritrea. A former soldier who once fought alongside Tigrayans against Eritrea, he took over in 2018, following the Tigrayan-led government that had dominated politics since rebels from their region toppled Marxist military rule in 1991...

has in the early morning hours of 30th of November has bombed the Tekeze Hydroelectric Dam," he said. "That the Regime in Addis Ababa will do what it can to destroy anything that could benefit the people of Tigray is nowhere more clear."

Æthiopia National Defense Forces [ENDF] has activated operations against TDF months after losing several towns to the Tigray rebels. In fact, the troops have managed to seize several times following the strategic retreat of Tigrayan forces.

The Egyptian experts also confirmed capturing of the historic town of

Lalibela

by ENDF and the Amhara regional forces after the recapture of

Gashena

. The capture is confirmed by the official Æthiopian government including the Office of the PM.

"The historic town of Lalibela has been liberated and cleared off TPLF occupation," the PM office said in a statement.

Also, the ENDF and allies launched a major set of offensives to retake areas in the

Amhara

region. Among others, Gashena, Arbit, Dubko, Molale, Mezezo, Degolo, Were Ilu, Aketsa, and Shewa Robit were recaptured. The Air Force was also involved in these operations.

On the Gashena front, the ENDF and Amhara regional forces launched large attacks after probing the area over the past week. Breaking through the lines at Arbit and into Gashena. Two tanks were captured, both T-55s.

On the Debre Sina and Shewa Robit front, there is still fighting and the exact territory is contested. The TDF and OLA briefly got into portions of Debre Sina over the past week, but the town is now secured. The situation around Shewa Robit may change, experts said.
Posted by: trailing wife || 12/02/2021 03:40 || Comments || Link || E-Mail|| [277 views] Top|| File under:
Africa Subsaharan
Bandits Kidnap Traditional Ruler, Wife, Others In Katsina
[PUBLISH.TWITTER]

It was learnt that there was no life lost during the attack that lasted for about two hours.

The traditional ruler of Fankama community, Ahmed Saidu, his wife, and many other villagers have been

kidnapped

by

button men

suspected to be

bandidos

at Fankama community in Faskari Local Government Area of

Katsina

State.

It was learnt that there was no life lost during the attack that lasted for about two hours.

According to Premium Times, Bahisulhaq Alhassan, a cousin of the monarch, stated that the other members of the family of the traditional ruler have been evacuated from the village.

"We have not heard from them (kidnappers) yet but we are hoping that they send a letter to the people of the community so that we know what they are after," he said.

Confirming the attack was Habib Daudawa, another indigene of the area living in Katsina metropolis, also confirmed the attack, the report revealed.
Posted by: Fred || 12/02/2021 00:00 || Comments || Link || E-Mail|| [116 views] Top|| File under: Banditti
ISWAP Abducts Borno Government Officials
[PUBLISH.TWITTER]

Terrorists working for the Islamic State

...formerly ISIS or ISIL, depending on your preference. Before that they were al-Qaeda in Iraq, as shaped by Abu Musab Zarqawi. They're really very devout, committing every atrocity they can find in the Koran and inventing a few more. They fling Allah around with every other sentence, but to hear western pols talk they're not really Moslems....
in West Africa Province (ISWAP) have

kidnapped

at least five officials of the

Borno State

Government.

The victims were said to be supervising the construction of Chibok-Damboa road when they were forcefully taken away on Wednesday.

It was gathered that the incident occurred near Wovi, a remote village in

Chibok

Local Government Area.

A source said one of the

kidnapped

staff, a driver, escaped unhurt.

"Yes, it is so sad and we are worried about these latest developments.

"The abduction came as a shocker to us. I can confirm to you that they were

kidnapped

this morning," a top state official told Daily Trust.

Posted by: Fred || 12/02/2021 00:00 || Comments || Link || E-Mail|| [120 views] Top|| File under: ISWAP
Arabia
Situation at the front in Yemen
Direct Translation via Google Translate. Edited.

Commentary by Boris Rozhin
[ColonelCassad] 1. To the south of Hodeidah, the troops of

Tarek Saleh

started active battles around Hayes, trying to use the forces freed from

Hodeidah

to expand the area around the city. In fact, 2 out of 4 brigades freed from Hodeidah were brought into battle around Hayes.

Saleh managed to push the Houthis slightly, but he failed to achieve anything significant here, the fighting continues dangerously close to Hayes, which acts as a kind of "festung", the fall of which could lead to a further rollback of the front south to Mokha.

2. South of Marib, fighting continues for the

Jabal al-Balak mountain

range. The Saudis and Hadis are holding on for now. After the defeat of the Hadists in South Marib, the front shows tendencies towards positionalism - the reserves from Hadhramaut made it possible to build a new front to replace the one that collapsed in the fall. The Houthis continue to claim that they will soon take Marib.

Posted by: badanov || 12/02/2021 00:00 || Comments || Link || E-Mail|| [133 views] Top|| File under: Houthis
India-Pakistan
Jaish's IED expert Yasir Parrey among slain militants
[GREATERKASHMIR] Police on Wednesday said that a top commander of JeM who was also an IED expert was among two

Lions of Islam

killed in the

Pulwama

shootout

.

Quoting IGP Kashmir

...a disputed territory lying between India and Pakistain. After partition, the Paks grabbed half of it and call it Azad (Free) Kashmir. The remainder they refer to as "Indian Occupied Kashmir". They have fought four wars with India over it, the score currently 4-0 in New Delhi's favor. After 72 years of this nonsense, India cut the Gordian knot in 2019, removing the area's special status, breaking off Ladakh as a separate state, and allowing people from other areas to settle (or in the case of the Pandits, to resettle) there....
, the Kashmir Police Zone wrote on Twitter, "

bully boy

commander of outfit JeM Yasir Parray, an IED Expert & foreign

bully boy

Furqan neutralised. Both were involved in several militancy crime cases,".

The

shootout

, as per police, broke out before dawn after the security forces launched a search operation in Qasbyar area of the district.

Posted by: Fred || 12/02/2021 00:00 || Comments || Link || E-Mail|| [102 views] Top|| File under: Jaish-e-Mohammad
Iraq
Terrorists sentenced to death in Iraq
[SHAFAQ] A security source revealed, on Wednesday, that the Criminal Court in Dhi Qar Governorate had sentenced

Death Eaters

to death, including an al-Qaeda official.

The source told Shafaq News Agency, "The Criminal Court in the Dhi Qar issued a death sentence

...the barbaric practice of sentencing a murderer to be punished for as long as his/her/its victim is dead...
by hanging on five terrorists, including an official of

Swat

force in al-Qaeda."

The source indicated that these

Death Eaters

convicted different crimes, including armed attacks, executing citizens, detonating

bomb

s, and killing members of the security forces.

He pointed out that "the decision was issued based on the provisions of Article 4 of the Anti-Terrorism Law No. 13 of 2005."
Posted by: Fred || 12/02/2021 00:00 || Comments || Link || E-Mail|| [116 views] Top|| File under:
Syria-Lebanon-Iran
Taliban Attacks Iran Border Stations
[AmericanMilitaryNews] Iranian border guards clashed with Taliban forces along the Iran-Afghanistan border on Wednesday after the Taliban opened fire on Iranian farmers, according to reports.

Local journalist Reza Khaasteh shared unverified video of the scene on Twitter, which appeared to show Iranian soldiers using heavy artillery to push back against the Taliban militants.
Posted by: Lord Garth || 12/02/2021 10:10 || Comments || Link || E-Mail|| [88 views] Top|| File under: Taliban/IEA
Syria Seizes Amphetamine-Based Drugs Headed for Saudi Arabia
[PUBLISH.TWITTER]

Syrian authorities have said they seized over 500 kilograms (1,000 pounds) of amphetamine pills known by the brand name

Captagon




...famous for temporarily turning cowards into brave Lions of Islam...

hidden in pasta packages in a van bound for Saudi Arabia
...a kingdom taking up the bulk of the Arabian peninsula. Its primary economic activity involves exporting oil and soaking Islamic rubes on the annual hajj pilgrimage. The country supports a large number of princes in whatcha might call princely splendor. Fifteen of the nineteen WTC hijackers were Saudis, and most major jihadi commanders were Saudis, to include Osama bin Laden. Crown Prince Mohammed bin Salman quietly folded that tent in 2016, doing terrible things to the guys running it, and has since been dragging the kingdom into the current century...
An investigation was underway to determine who was behind the attempted smuggling, a statement on the official state news agency SANA said. It didn't offer details on whether anyone has been arrested.

U.S. law enforcement officials say smuggling of the amphetamine-based drug from Syria and Lebanon Hezbollahstan

...The Leb civil war, between 1975 and 1990, lasted a little over 145 years. It produced 120,000 fatalities. The average length of a ceasefire was measured in seconds. That's three statements. Only the first is subjective....
has been on the rise, with over $3 billion worth of Captagon seized since February 2020.

The amount far exceeds the value of Syrian legal exports, said James Walsh, a high-level official with the State Department's international narcotics bureau, earlier this month. He had no details on how much goes through Lebanon and how much is from Syria.

The statement carried by SANA said authorities became suspicious and stopped a van in rural Damascus carrying 525 kilograms (1,160 pounds) of the pills hidden in a shipment of pasta heading to Saudi Arabia. The smugglers had sprayed pepper over the pills to distract sniffer dogs, the statement said.
Posted by: Fred || 12/02/2021 00:00 || Comments || Link || E-Mail|| [101 views] Top|| File under: Narcos
Who's in the News
43
[untagged]
2
Banditti
2
Hezbollah
2
Commies
2
Migrants/Illegal Immigrants
2
Govt of Iran
1
Govt of Iraq
1
Govt of Syria
1
Sublime Porte
1
Ottoman Proxies
1
Govt of Iran Proxies
1
Arab Spring
1
Narcos
1
Antifa/BLM
1
Devout Moslems
1
Jaish-e-Mohammad
1
ISWAP
1
[untagged]
1
Hamas
1
Taliban/IEA
1
Houthis
Bookmark
E-Mail Me
The Classics
The O Club
Rantburg Store
The Bloids
The Never-ending Story
Thugburg
Gulf War I
The Way We Were
Bio
Merry-Go-Blog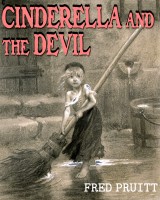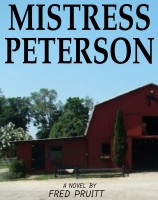 On Sale now!


A multi-volume chronology and reference guide set detailing three years of the Mexican Drug War between 2010 and 2012.

Rantburg.com and borderlandbeat.com correspondent and author Chris Covert presents his first non-fiction work detailing the drug and gang related violence in Mexico.

Chris gives us Mexican press dispatches of drug and gang war violence over three years, presented in a multi volume set intended to chronicle the death, violence and mayhem which has dominated Mexico for six years.
Click here for more information


Meet the Mods
In no particular order...


Steve White
Seafarious
Pappy
lotp
Scooter McGruder
john frum
tu3031
badanov
sherry
ryuge
GolfBravoUSMC
Bright Pebbles
trailing wife
Gloria
Fred
Besoeker
Glenmore
Frank G
3dc
Skidmark
Alaska Paul



Better than the average link...



Rantburg was assembled from recycled algorithms in the United States of America. No trees were destroyed in the production of this weblog. We did hurt some, though. Sorry.
44.192.47.87

Help keep the Burg running! Paypal: