-Short Attention Span Theater-
1600 Migrants Apprehended in Southern Arizona over Weekend
[Breitbart]

Yuma

, Arizona, is fast becoming the newest hotspot among southwest Border Patrol Sectors in Fiscal Year 2022. In all, between Friday and Sunday, human smugglers moved more than 1,600 migrants into the area.

Most of the migrants are from Mexico and the Central American northern triangle countries of Guatemala, Honduras, and El Salvador. The remainder are from a host of nations including 13 from nations the Department of Homeland Security (DHS) considers "special interest."

The DHS notes:


Generally, an SIA is a non-U.S. person who, based on an analysis of travel patterns, potentially poses a national security risk to the United States or its interests. Often such individuals or groups are employing travel patterns known or evaluated to possibly have a nexus to terrorism. DHS analysis includes an examination of travel patterns, points of origin, and/or travel segments that are tied to current assessments of national and international threat environments.

This classification is reserved for all nationals of that country and does not mean that all SIAs are terrorists. SIAs differ from those migrants DHS considers "Known and Suspected Terrorists" (KST) from the Terrorist Screening Database (TSDB), the U.S. Government's consolidated database maintained by the Department of Justice.

As reported by Breitbart Texas, the Yuma Sector is facing a surge in migrant traffic compared to years past and is closing in on the Del Rio Sector. The source says that only a small minority of the migrants apprehended in Yuma are being expelled to Mexico under the Trump era Title 42 COVID-19 authority.

Of the more than 12,000 migrants apprehended in Yuma since October 1, a federal source says less than 600 were swiftly expelled to Mexico under the emergency order. More than 11,000 were processed under traditional legal pathways allowing the migrant family units and unaccompanied migrants to pursue asylum.

The source says most are released into the United States as they await the adjudication process.
Posted by: Skidmark || 10/20/2021 09:42 || Comments || Link || E-Mail|| [336074 views] Top|| File under: Human Trafficking
Afghanistan
'Mansouri' Special Unit Created in Balkh Province
[ToloNews] Security officials in the northern province of

Balkh

said on Monday that the Islamic Emirate has created a special forces unit in the province named the "Mansouri Division."

Abdulhai Abed, security chief for Balkh province, said, "These are the special forces of the Islamic Emirate."

Abed added that these forces are equipped with advanced weapons and patrol across

Mazar-e-sharif

city around the clock and are working to identify and take down kidnapping networks.

According to the security officials, the special unit is highly trained and most of their weapons and military hardware were made in the United States.

Members of the special unit said that they are tasked with ensuring the safety and security of the people in Mazar-e-Sharif city.

"There will not be any problems in the future. If anything happens, people should contact the Islamic Emirate security officials and we will arrive at the spot immediately," a member of the unit said.

According to security officials, the special unit will crack down on networks of kidnappers and armed robbers and will not allow security problems in Balkh.

Zabiullah Norani, head of the information and culture department of Balk, said: "Our forces are working seriously to identify the centers of crime ... and to crack down on them."

Statistics of Balkh's security departments show that since the collapse of the former government, around 176 people have been arrested on charges of armed robbery and kidnapping.
Posted by: trailing wife || 10/20/2021 00:00 || Comments || Link || E-Mail|| [336067 views] Top|| File under: Taliban/IEA
Africa North
French Troops Kill Woman on Anti-Jihadist Patrol in Mali
[AnNahar] The French army said Tuesday its troops

rubbed out

a woman while conducting an anti-jihadist reconnaissance operation with

Mali

an soldiers in the west African country, prompting an investigation.

The woman died on Monday during a joint patrol "in an area where elements of an armed terrorist group has been detected east of

Gossi

" in the north, the French general staff said.

The soldiers saw two individuals riding a cycle of violence
, but they left it behind to flee into the undergrowth when they spotted the French and Malian troops, said the statement.

"An abandoned assault rifle, ammunition and a military bag are discovered near the motorbike," it added.

The soldiers "engage in the pursuit of one of the two individuals in the woods. Four warning shots are fired to stop him but the latter moves further away."

"The individual turns sharply towards the soldiers who fire to neutralize" the target and then "discover that it is a woman," suspected of being one of the people on the

cycle of violence

.

"Residents of the nearest village are called to give the identity of this person" but "no one knows her", said the general staff, adding that the body was buried at the site.

An investigation has been opened "to clarify the exact sequence of events and to shed full light on this combat action," the statement concluded.

Deployed to Mali since 2013 because of deadly jihadist activity, a force of some 5,000 French troops is now being drawn down, potentially by as much as half by early next year.
Posted by: trailing wife || 10/20/2021 00:09 || Comments || Link || E-Mail|| [336064 views] Top|| File under:
Morocco says rescues over 300 Europe-bound migrants
[AlAhram] The Moroccan navy has rescued 310 Europe-bound migrants colonists in the past three days, a military official said on Monday.

The migrants colonists intercepted on board a variety of boats such as kayaks included nine children and 23 women, said the official, who spoke on condition of anonymity.

Mostly from sub-Saharan Africa, they were brought ashore safely before being handed over to the police, the source told AFP.

At the end of August, the Moroccan navy rescued more than 400 migrants colonists who had experienced difficulties on board makeshift boats in the Mediterranean and the Atlantic.

Morocco is a major transit route for migrants colonists from sub-Saharan Africa attempting to reach Europa

...the land mass occupying the space between the English Channel and the Urals, also known as Moslem Lebensraum...
and only 15 kilometres (about nine miles) separate it from Spain in the Strait of Gibraltar.
Posted by: trailing wife || 10/20/2021 00:00 || Comments || Link || E-Mail|| [336064 views] Top|| File under: Human Trafficking
Africa Subsaharan
Nigerian security forces eliminate more than 50 Bad Guys
Direct Translation via Google Translate. Edited.


[REGNUM] More than 50 armed

suspects

have been eliminated by the Nigerian army in the state of

Kaduna

in the northwest of the country, according to the press service of the Nigerian armed forces.

The department notes that the armed forces carried out a ground operation in the Birnin Gwani area with the support of aviation. The military was supported by helicopters from the Nigerian Air Force.

"As a result of the operation, more than 50

bandidos

were killed," the ministry said.

As reported by IA REGNUM , a day earlier in Nigeria, during a special operation in the state of Kaduna, 10 armed

suspects

were liquidated. It was noted that the security forces managed to free a civilian taken hostage as well.

Ten Bad Guys killed in Nigeria

[REGNUM] Nigerian security forces have killed ten armed

suspects

during an operation in the state of Kaduna in the northwest of the country, according to the press service of the Ministry of Internal Affairs of Nigeria.

"During the shootout, ten

Bad Guys

were killed, several managed to escape with gunshot wounds," the department said.

Militants were holding one civilian hostage. They managed to free him.As reported by IA REGNUM , on October 17, a group of armed

bandidos

attacked a market in the city of Goronio in the Nigerian state of Sokoto. According to the latest data, at least 43 people were killed in the attack.

Posted by: badanov || 10/20/2021 00:00 || Comments || Link || E-Mail|| [336070 views] Top|| File under: Banditti
Caribbean-Latin America
GOP Rep. Tony Gonzales says 100,000 migrants are heading towards the US from Central America and 52 were stopped in Panama because of TERRORISM ties
[Daily Mail, Where America Gets Its News]
Speaking on the 'Real America' podcast with GOP chairwoman Ronna McDaniel, he said the situation in

Del Rio

is the 'worst I've ever seen it'


Gonzalez said Panama's foreign minister, Erica Mouynes told him they'd apprehended 52 migrants with ties to al-Qaeda


'I go, 'Holy smokes, does the administration know about this?' he said. 'She goes 'There's no one home. I'm talking to you because the administration is absent'


More people pour into the Colombian town of Necocli, a popular spot for smugglers to shepherd people through the perilous

Darien Gap

in Panama


'Caravana Madre' With 95,000 Migrants to March Through Mexico to US

[THEGATEWAYPUNDIT] Announce a new caravan of "more than 95,000 people" to the border

Simultaneously with the confirmation of intelligence work in the DHS, activists and organizations in

Tapachula

said that preparations are progressing for a gigantic march that would leave Tapachula (border between Mexico and Guatemala) heading north towards the south of the United States.

"It will start on 23 (October) because people have the need to walk. This is an exodus from justice and poverty. More than 95,000 people will march north to demand that the laws be respected and their rights respected. We are not conspiring against anyone, but helping people find a better life, "says Luis García Villagrán, director of the Center for Human Dignification, AC in Tapachula.

Activists point out that it would be "the mother" of all the caravans and would confirm the fears expressed by Mayorkas at the end of September.

"Look, the US government should focus more on the reasons why people migrate. Especially knowing that in Honduras the gang is the State, it is a warehouse for drug trafficking destined for the United States. People in the countries are falling apart, that's why they flee. No one is conspiring against anyone. Intelligence has to discover the reasons for the flight and demand that governments, like Mexico's, respect the law, "he said.
Posted by: Skidmark || 10/20/2021 00:00 || Comments || Link || E-Mail|| [336070 views] Top|| File under: Migrants/Illegal Immigrants
Europe
Poland doubles troop contingent on border with Belarus
[DW] Nearly 6,000 Polish troops will now be guarding the border area with Belarus as the country experiences a surge in migration, Polish Defense Minister Mariusz Blaszczak said Tuesday.

The soldiers would be helping bolster the country's border guard. On Saturday, the troop contingent sat at around 3,000.

"Almost 6,000 soldiers from the 16th, 18th and 12th divisions are serving on the Polish-Belarusian border," Blaszczak tweeted. "The soldiers provide support to the Border Guard by protecting the country's border and not allowing it to be illegally crossed."

SURGE IN MIGRATION
Poland is experiencing a surge in migrants colonists crossing from Belarus. Its border guarding agency said there had been 612 attempts on Monday alone. Eleven migrants colonists were taken into custody, with 10 of them coming from Iraq.

The agency has warned those attempting to cross from the Belarusian side that illegal attempts at entry are criminal acts.

Since the beginning of the month, the border guard has recorded 9,600 attempted crossings into its territory.

Earlier in October, the agency said it had prevented 18,300 undocumented crossings since the start of 2021.

A large proportion of those trying to enter the country come from the Middle East. Thousands have tried to cross from Belarus into European Union

...the successor to the Holy Roman Empire, only without the Hapsburgs and the nifty uniforms and the dancing...
countries Poland, Latvia and Lithuania in recent months.

GERMANY OFFERS TO LEND A HAND
Poland's western neighbor Germany has given an offer of assistance with a proposal to send resources of its own.

According to an Interior Ministry letter seen by German news agency DPA, Interior Minister Horst Seehofer has offered to send officers who would take instruction from their Polish counterparts.

The letter addressed to Polish Interior Minister Mariusz Kaminski stated: "Given the joint challenges, I believe it is sensible for both our border protection authorities to again boost their accustomed joint patrols along the German-Polish border."

Seehofer said the patrols should be "primarily on Polish territory, naturally under Polish command."

Poland has accused Belarus and Russia of encouraging the migration to trigger instability within the bloc, calling it "hybrid warfare."

Brussels has alleged that Minsk deliberately organized border crossings in retaliation for sanctions imposed by the EU over the Belarusian regime's suppression of its opposition.

Last week, Poland's parliament adopted legislation to make pushbacks legal and allow the arbitrary rejection of migrants colonists' asylum applications.

The move prompted thousands to protest on the streets of Warsaw in a show of solidarity with migrants colonists.

Other EU countries also responded to the migrant crisis on Tuesday, with Latvia extending its state of emergency at the Belarusian border and Lithuania calling on the EU to sanction a Belarusian state-run airline.
Posted by: trailing wife || 10/20/2021 00:09 || Comments || Link || E-Mail|| [336068 views] Top|| File under: Migrants/Illegal Immigrants
Home Front: WoT
US jury convicts man who created computer code to help ISIS
[ENGLISH.ALARABIYA.NET] A US federal jury convicted an Illinois man on Monday for creating a computer script intending to help ISIS spread propaganda online, according to a Department of Justice statement.For the latest headlines, follow our Google News channel online or via the app.

reliably Democrat Chicago, aka The Windy City or Mobtown
...home of Al Capone, the Chicago Black Sox, a succession of Daleys, Barak Obama, and Rahm Emmanuel...
man Thomas Osadzinski, 22, designed a computer script that he believed would make it easier for ISIS to reproduce its material posted online.

He shared his script and instructions on how to use it in 2019 with individuals he thought were ISIS supporters and members of pro-ISIS media groups.

The individuals turned out to be undercover FBI

...Formerly one of the world's premier criminal investigation organizations, something for a nation to be proud of. Now it's a political arm of the Deep State oligarchy that is willing to trump up charges, suppress evidence, or take out insurance policies come election time...
agents.

Osadzinski faces a maximum penalty of 20 years in prison after being found guilty of attempting to provide material support and resources to a foreign terrorist organization.

Assistant US Attorney Melody Wells told jurors last week that ISIS view their online messengers as equals to battlefield soldiers, The Chicago Sun Times reported.

"[Osadzinski] was responding to those directions to engage in media jihad to support ISIS on the digital front," Wells said. "There is nothing independent about this."

Defense attorney Joshua Herman argued that his client's actions were protected by free speech laws.

He argued that "the First Amendment includes a right to say things that are disfavored, that are reprehensible, that are vile."

Wells added that Osadzinski resisted arrest and fought officers before he was finally apprehended.
A federal jury on Monday found an ex-DePaul University student guilty of using his developing computer skills to help the Islamic State terrorist group spread violent propaganda on social media.

The jury deliberated about four hours beginning Friday before finding Thomas Osadzinski, 22, originally from Park Ridge, guilty of attempting to provide material support to a terrorist organization. He faces a maximum of 20 years in prison.

Prosecutors alleged Osadzinski, who had pledged fealty to ISIS, used skills he was learning in college to create a first-of-its-kind program aimed at helping the terrorist organization spread its violent messages online.

Osadzinski's attorneys, however, painted him as a naive teenager "lost in the abyss of the internet" whose online activities were protected by the First Amendment.

The two-week trial was the latest in a string of ISIS-related cases brought in U.S. District Court in Chicago that have continued well after the collapse of the group's caliphate in Syria and Iraq nearly four years ago.

In 2019, two friends from far north suburban Zion were convicted by a federal jury of attempting to aid the terrorist group by providing cellphones to an undercover FBI agent to be used as detonators for bombs.

Joseph Jones

was sentenced to 12 years in prison, while his co-defendant, Edward Schimenti, received 13½ years behind bars.

Osadzinski's case was unique because it centered on a fairly rudimentary computer code he wrote, rather than the planning of any actual attack or attempt to send equipment overseas.

While Osadzinski's lawyers downplayed his sophistication, prosecutors said his statements both online and in undercover recordings showed he was excited to have created a new and potentially powerful tool for ISIS, which relies heavily on social media to spread propaganda.

In her closing argument Friday, Assistant U.S. Attorney Melody Wells said Osadzinski's computer program could rapidly download, replicate and spread violent ISIS videos faster than social media platforms could delete them, significantly improving the terrorist organization's messaging capabilities.

A recent convert to Islam, Osadzinski spoke only rudimentary Arabic and fell victim to overzealous agents who pretended to be ISIS sympathizers, befriended him, and gave him a mission that in the end went nowhere, according to attorney Joshua Herman.
Posted by: Fred || 10/20/2021 00:00 || Comments || Link || E-Mail|| [336080 views] Top|| File under: Islamic State
India-Pakistan
CRPF man found dead with gunshot wound in J&K's Ramban
[PUBLISH.TWITTER]

The body of a CRPF man bearing a gunshot wound was found in Jammu and Kashmir

...a disputed territory lying between India and Pakistain. After partition, the Paks grabbed half of it and call it Azad (Free) Kashmir. The remainder they refer to as "Indian Occupied Kashmir". They have fought four wars with India over it, the score currently 4-0 in New Delhi's favor. After 72 years of this nonsense, India cut the Gordian knot in 2019, removing the area's special status, breaking off Ladakh as a separate state, and allowing people from other areas to settle (or in the case of the Pandits, to resettle) there....
's Ramban district on Tuesday morning, official sources said.

Constable Rajeev Ranjan was found dead at the 84th Battalion camp in the Boom Chanderkoot area of the district around 8.40 am, they said.

As per the sources, Ranjan, who was from Bihar's Chhapra district, allegedly shot himself with his service rifle.
Posted by: Fred || 10/20/2021 00:00 || Comments || Link || E-Mail|| [336065 views] Top|| File under: Govt of Pakistain Proxies
People asked to stay indoors as anti-militancy operation enters day 9 in Poonch-Rajouri forest, 6 Lashkar turbans toes up
[PUBLISH.TWITTER]

As the counter-insurgency operation in the forest belt of Jammu and Kashmir

...a disputed territory lying between India and Pakistain. After partition, the Paks grabbed half of it and call it Azad (Free) Kashmir. The remainder they refer to as "Indian Occupied Kashmir". They have fought four wars with India over it, the score currently 4-0 in New Delhi's favor. After 72 years of this nonsense, India cut the Gordian knot in 2019, removing the area's special status, breaking off Ladakh as a separate state, and allowing people from other areas to settle (or in the case of the Pandits, to resettle) there....
's twin border districts of

Poonch

and Rajouri entered the ninth day on Tuesday, public announcements were made in Mendhar asking local residents to stay indoors for their safety, officials said.

In ongoing Poonch encounter, Indian Army guns down 6 Lashkar terrorists

[OneIndia] The Indian Army hit back by gunning down 6 Lashkar-e-Tayiba

Death Eaters

in an ongoing encounter in the jungles of Rajouri. In all 10

Death Eaters

had infiltrated into the jungles and a

shootout

has been on since last week.

The Indian Army lost nine of its men in the ongoing operation. Sources tell OneIndia around 9 to 10

Death Eaters

infiltrated from Pakistain into the jungles of Poonch-Rajouri. They were heavily armed and trained extensively by the Pakistain Army.

Meanwhile three locals were held for questioning. A 45 year old woman was among the three to be held for questioning. The agencies are questioning the locals after it was suspected that they had provided logistic support to the

Death Eaters

involved in the encounter. The woman and her son have been identified as Zarina Akther and Shafait.

Estimates suggest that there are around 8

Death Eaters

who are heavily armed. They have been engaging the security forces in a

shootout

since last Monday.

The

Death Eaters

entered the forests between Mendhar-Dehra Ki Gali-Thanamandi and Bhimber Gali in the border districts of Poonch and Rajouri through Pakistain occupied Kashmir. The locals detained for questioning are suspected to have given them food and logistic support. The battle has been on for 9 days.

Sources say that the battle has been so intense and has lasted over a week because of the training these

Death Eaters

have been imparted with. The role of the Pakistain Army in this operation cannot be ruled out, the source also said.

The battle continues despite a massive combing operation, intense shelling and a heavy cordon along the 9 kilometre stretch of the forests. On October 10, when the battle began, five soldiers including a JCO died in the Dera Wali Gali area of Poonch close to the Line of Control.
Posted by: Fred || 10/20/2021 00:00 || Comments || Link || E-Mail|| [336070 views] Top|| File under: Govt of Pakistain Proxies
Three alleged OGWs from Baramulla rearrested, shifted to Kot Bhalwal Jail Jammu
[PUBLISH.TWITTER]

Three alleged OGW (Over Ground Worker)


Over ground workers (OGWs) are people who help militants, or terrorists, with logistical support, cash, shelter, and other infrastructure with which armed groups and insurgency movements such as Hizbul Mujaheddin and Jaish-e-Muhammad in Jammu and Kashmir can operate....


s from north Kashmir

...a disputed territory lying between India and Pakistain. After partition, the Paks grabbed half of it and call it Azad (Free) Kashmir. The remainder they refer to as "Indian Occupied Kashmir". They have fought four wars with India over it, the score currently 4-0 in New Delhi's favor. After 72 years of this nonsense, India cut the Gordian knot in 2019, removing the area's special status, breaking off Ladakh as a separate state, and allowing people from other areas to settle (or in the case of the Pandits, to resettle) there....
's Baramulla district were rearrested last night and subsequently shifted to Kot Bhalwal jail Jammu in an arms and ammunition recovery case pertaining to the year 2019, official sources said on Tuesday.

Quoting the sources, news agency GNS reported that the accused Waseem Manzoor Qazi, 22, son of Manzoor Ahmad Qazi, Rayaz Khaliq Parray, 24, Abdul Khaliq and Rameez Ahmed Malla, 26, son of Abdul Majeed — all residents of Watergam Baramulla- were arrested during the intervening night of October 18 and 19 by a police party from Dangiwacha.

The trio was intercepted on November 19, 2019 by 32 RR and SOG Chajama in the local market, which led to the recovery of a Chinese pistol, a pistol magazine, 5 pistol rounds Magazine, 5 Pistol Rounds and two hand grenades from their possession, sources told GNS.

Chinese Star pistols dropped by Pakistan drones largely aiding targeted killings in J&K

[OneIndia] The analysis done by the Intelligence agencies suggests that the number of killings have gone up due to the increase in the number of pistols that have been delivered through drones. It has been found that scores of Chinese Star pistols were delivered to the over ground workers of the Lashkar-e-Tayiba. This has in fact been a weapon of choice in the recent spate of killings.

Over the recent months there have been scores of pistols that have been delivered from Pakistain with the help of drones. The drones have become the latest headache for the security agencies who are in. Need of better anti-drone systems, an official explained to OneIndia.

Rogue drones are the latest worry for India and an estimate would show that there are 6 lakh of them in India. These drones are a potential threat and the government is looking for a solution to counter this problem. In this regard the agencies conducted a data estimation and learnt that there are over 6 lakh rogue or unregulated drones of various sizes and capacities.

Recent incidents like the lethal drone attack on Saudi Arabia
...a kingdom taking up the bulk of the Arabian peninsula. Its primary economic activity involves exporting oil and soaking Islamic rubes on the annual hajj pilgrimage. The country supports a large number of princes in whatcha might call princely splendor. Fifteen of the nineteen WTC hijackers were Saudis, and most major jihadi commanders were Saudis, to include Osama bin Laden. Crown Prince Mohammed bin Salman quietly folded that tent in 2016, doing terrible things to the guys running it, and has since been dragging the kingdom into the current century...
's largest petroleum company and arms dropping by UAVs in Punjab
1.) Little Orphan Annie's bodyguard
2.) A province of Pakistain ruled by one of the Sharif brothers
3.) A province of India. It is majority (60 percent) Sikh and Hindoo (37 percent), which means it has relatively few Moslem riots....
from across the India-Pakistain border has only alerted the agencies to come up with a plan to counter the drones.

These agencies are now looking at some specific anti-drone techniques like sky fence, drone gun, ATHENA, drone catcher and Skywall 100 to intercept and immobilise suspicious and lethal remote-controlled aerial platforms.


More about the Indian authorities' anti-drone wish list at the link.
Posted by: Fred || 10/20/2021 00:00 || Comments || Link || E-Mail|| [336067 views] Top|| File under: Govt of Pakistain Proxies
Iraq
One of Iraq's 'most wanted' men arrested: security spokesperson
[Rudaw] One of the "most wanted" men in Iraq who was allegedly behind a deadly 2016 bombing in Baghdad's

Karrada district

and other incidents was arrested, officials said on Monday.

"Five years after the terrorist bombing of Karrada, our brave forces succeeded in capturing the terrorist

Ghazwan Alzawbaee

in a complex intelligence operation outside the country," Mustafa al-Kadhimi, Iraqi prime minister and the commander-in-chief of the armed forces, said in a tweet.

"He is the primary culprit behind the Karrada atrocity and many others," he added.

Karrada, a commercial hub on the east bank of the Tigris River, had been the target of regular attacks since the US-led invasion in 2003. The district saw its deadliest explosion in July 2016, which killed over 250 people and

maimed

about 200 others. The attack was claimed by the Islamic State

...formerly ISIS or ISIL, depending on your preference. Before that they were al-Qaeda in Iraq, as shaped by Abu Musab Zarqawi. They're really very devout, committing every atrocity they can find in the Koran and inventing a few more. They fling Allah around with every other sentence, but to hear western pols talk they're not really Moslems....
(ISIS) group.

Spokesperson for the commander-in-chief, Yehia Rasool, said he is "one of the most wanted persons by the Iraqi judiciary, as this terrorist carried out many criminal operations against the Iraqi people and the Iraqi security forces."


Two Iraqi intelligence officials said the man identified as

Ghazwan al-Zobai

, an Iraqi, was detained during a complex operation that was carried out with the cooperation of a neighboring country they did not name. He had been tracked by authorities for months.

They told The Associated Press that al-Zobai was detained in an unidentified foreign country and transported to Iraq two days ago. They spoke on condition of anonymity because they were not authorized to speak of the operation on the record.

The 29-year-old al-Zobai was an al-Qaida militant when he was imprisoned by the Americans in Iraq at Cropper prison until 2008, and then escaped from Abu Ghraib prison in 2013. He joined the Islamic State group after that.

The officials said al-Zobai plotted many attacks in Iraq, the most infamous of which was the 2016 bombing in Karrada in 2016. He operated under the Alias

Abu Obaida

.


...a popular nom de guerre...
Posted by: trailing wife || 10/20/2021 00:00 || Comments || Link || E-Mail|| [336066 views] Top|| File under: Islamic State
Israel-Palestine-Jordan
Palestinians clash with police at Damascus Gate; 22 arrested, 17 wounded
[IsraelTimes] Tensions have been rising in the area outside Jerusalem's Old City for weeks, leading to 'dozens' of arrests

Paleostinians clashed with police on Tuesday at Jerusalem's

Damascus Gate

, leading to 22 arrests and 17 reportedly

maimed

as tensions at the flashpoint site spiked.

According to police, Paleostinians violent mostly peacefully rioted and threw stones at nearby buses, leading officers to use tear gas and sound grenades against the demonstrators. Police cannons also repeatedly sprayed foul-smelling skunk water over the streets and plaza near the archway in an effort to disperse the Paleostinian protesters.
Continued on Page 49
Posted by: trailing wife || 10/20/2021 00:48 || Comments || Link || E-Mail|| [336067 views] Top|| File under:
Syria-Lebanon-Iran
Bloodshed in Syria as Assad's forces kill 13 'including four children' in shelling of rebel-held town shortly after Damascus bomb attack killed 14 on army bus
[Daily Mail, where America gets its news]
Two bombs killed 14 on army bus in the Syrian capital of

Damascus

this morning


A third bomb was defused


An hour later Syrian army shelling struck the rebel-held town of

Ariha

in Idlib province, killing 13


Rockets hit a busy market area and schools - with four children among dead


No group claimed responsibility for the bus attack, and terror attacks in Damascus have been rare since government forces drove ISIS out in 2018
The Syrian government's main focus has been the northwestern region of Idlib, where many of the rebels forced to surrender in other parts of the country have gathered.

The area is dominated by the jihadist group Hayat Tahrir al-Sham, formerly al-Nusra, before that it was called something else

...al-Qaeda's Syrian affiliate, from which sprang the Islamic State...
(HTS), which includes leaders of al-Qaeda's former Syria franchise and over which The Sick Man of Europe Turkey


...the occupiers of Greek Asia Minor...


has some sway.

HTS has not claimed attacks in Damascus in years however.
Posted by: Skidmark || 10/20/2021 19:05 || Comments || Link || E-Mail|| [336069 views] Top|| File under: Govt of Syria
4 Dead, 7 Hurt in Armed Clash in Akkar Town
[An Nahar] Armed

festivities

have been ongoing since morning in the

Akkar

town of Wadi al-Jamous, state-run National News Agency reported.

It said the fighting between members of the al-

Tartousi

and al-Sayyed families has left four people dead and seven others

maimed

, some critically.

Members of the two families are still torching the houses and vehicles of each other, NNA added.

The army was meanwhile continuing its deployment in the town and separating between the two families in a bid to restore calm.

MP Walid al-Baarini voiced sorrow over the victims, calling for an end to the bloodshed and for security forces to exert efforts to contain the situation.

Baarini had visited the two families overnight in a bid to pacify the situation.
Posted by: Fred || 10/20/2021 00:00 || Comments || Link || E-Mail|| [336069 views] Top|| File under:
Who's in the News
40
[untagged]
4
Hezbollah
4
Taliban/IEA
4
Commies
3
Islamic State
3
Govt of Pakistain Proxies
2
Human Trafficking
2
Migrants/Illegal Immigrants
1
Govt of Syria
1
Banditti
1
[untagged]
1
Narcos
1
Pak Taliban (TTP)
1
Sublime Porte
1
Antifa/BLM
1
Houthis
Bookmark
E-Mail Me
The Classics
The O Club
Rantburg Store
The Bloids
The Never-ending Story
Thugburg
Gulf War I
The Way We Were
Bio
Merry-Go-Blog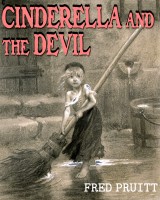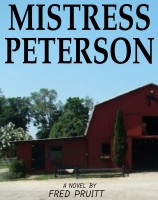 On Sale now!


A multi-volume chronology and reference guide set detailing three years of the Mexican Drug War between 2010 and 2012.

Rantburg.com and borderlandbeat.com correspondent and author Chris Covert presents his first non-fiction work detailing the drug and gang related violence in Mexico.

Chris gives us Mexican press dispatches of drug and gang war violence over three years, presented in a multi volume set intended to chronicle the death, violence and mayhem which has dominated Mexico for six years.
Click here for more information


Meet the Mods
In no particular order...


Steve White
Seafarious
tu3031
badanov
sherry
ryuge
GolfBravoUSMC
Bright Pebbles
trailing wife
Gloria
Fred
Besoeker
Glenmore
Frank G
3dc
Skidmark



Better than the average link...



Rantburg was assembled from recycled algorithms in the United States of America. No trees were destroyed in the production of this weblog. We did hurt some, though. Sorry.
35.172.111.47

Help keep the Burg running! Paypal: