Afghanistan
Herat: City populace marched against Taliban as fight continues


Anti-Taliban chants, Herat city dominated by "ALLAH AKBAR"
[KhaamaPress] As the conflict between Afghan security forces and the Taliban in

Herat

city entered its sixth day, the residents of the city chanted ALLAH AKBAR (Allah is Great) to express their support to Afghan government forces and oppose the Taliban.

The chanting by men, women, and minors was unprecedented in twenty years and was welcomed by ordinary Afghan people and officials.

After the Taliban toppled all but one district including the provincial capital in western Herat province bordering Iran, the fighters stormed the city and launched an offensive against the Afghan National Defense and Security Forces. Last Friday was the worst in terms of the severity of the conflict. The Taliban toppled two Police Districts in the city and had besieged the airport. The ANDSF backed by US army airstrikes drove the Taliban from the city and recaptured the Guzara district of the province.

Afghanistan Ministry of Defense said that 41 Taliban fighters were killed and 32 more wounded as a result of land and air operations in Herat province Monday night.

Herat along with Lashkargah city of Helmand province, Taloqan of Takhar province, and Kandahar city are among the provincial capitals which have been witnessing heavy conflicts between the ANDSF and the Taliban in the past two weeks.


The move was widely welcomed by other Afghans across the country who created a hashtag of "Herat uprising" and "Allahu Akbar," announcing their support to the Heratis.

Kabul residents took to social media and asked for a similar act in Kabul on Tuesday night.

Herat governor Gen. Abdul Saboor Qani, who has served in the leadership role of the country's security agencies, on Tuesday said the security forces in the province have air support. He said that a large-scale military operation has started to clear the province of Taliban.

Clashes happened between the security forces and Taliban in southern parts of Herat on Monday, in a distance of at least 2 kilometers from the center of the city.

This comes as three civilians were killed and 10 more were wounded in an explosion in the city of Herat on Monday evening, health officials said. According to security sources, the blast targeted a bus carrying civilians, and women are among the victims.

In Herat, the Afghan army and Ismail Khan's militias / militias are still holding key areas of the city and are not allowing the Taliban to occupy them freely. Herat airport is also held and the road from the city to the airport is unblocked. The Taliban sit in the suburbs and a couple of residential areas. The fighting around Herat has so far been low-intensity. Against the background of Lashkar Gakh, everything is developing rather sluggishly. Based on the two shelling of the UN office in Herat (2 Afghan policemen were killed), the UN called on the Taliban not to do this again. The Taliban pretended to take note.
Posted by: trailing wife || 08/04/2021 00:50 || Comments || Link || E-Mail|| [129 views] Top|| File under: Taliban
Kapisa: Afghan Forces Clear Villages in Retaken District
[ToloNews] Afghan forces began a village-to-village clearance operation in Nijrab district in Kapisa province after it was retaken from the Taliban

...the Pashtun equivalent of men...
on Monday.

Provincial council members from the district said the district fell to the Taliban due to lack of coordination among the Afghan National Defense and Security Forces and the public uprising forces. They warned that such a situation should not happen again.

"The Taliban always creates terror, disturbs people and targets people's houses with rockets," said Moinuddin Siyal, police chief of Kapisa.

"The recent operation was effective and suppressed the enemy. The district was cleared of the enemy and now the security and defense forces have a full presence there," said Rohullah Ahmadzai,

front man

for Defense Ministry.

The reasons for the fall of Nijrab district to the Taliban, which occurred in the first week of July, have been discussed by residents and

politician

s.

A member of Parliament from Kapisa, Mir Haidar Afzali, said there is a need to boost coordination between the local forces and the security forces in the district.

"When districts are retaken, we have the challenge of keeping them. I hope we don't face problems like in Nijrab," Afzali said.

Some sources said that Kamdish district in Nuristan has fallen to the Taliban, but the Defense Ministry said that the district is still under the control of Afghan forces.

"If Kamdish falls, all Nuristan will fall," said Qamar Bano, an MP from Nuristan.

"I think that our future will be bleak if the situation continues," said Faqir Mohammad Faqir, a former interior minister who served during Hafizullah Amin's government.

The Defense Ministry said that at least 375 Taliban fighters were killed in Afghan forces operations in the last 24 hours. The Taliban has denied the claim.
Posted by: trailing wife || 08/04/2021 00:12 || Comments || Link || E-Mail|| [93 views] Top|| File under: Taliban
375 Taliban killed in past 24 hours: MoD
[KhaamaPress] Afghanistan's Ministry of Defense said that military operations were conducted in different provinces of Afghanistan which inflicted heavy casualties to the Taliban
...Arabic for students...
fighters.

The statement released by MoD reads that a large swathe has also been recaptured as a result of operations.

As per the statement, 375 Taliban fighters were killed and 193 more

maimed

as a result of land and aerial operations.

The operations were conducted in the provinces of Nuristan,

Pashtun-infested Logar

, Kandahar, Oruzgan, Herat


...a venerable old Persian-speaking city in western Afghanistan, populated mostly by Tadjiks, which is why it's not as blood-soaked as areas controlled by Pashtuns...


, Jawzjan, Balkh, Samangan, Helmand


...an Afghan province populated mostly by Pashtuns, adjacent to Injun country in Pak Balochistan...


, Kapisa, and Baghlan.

In Afghan National Defense and Security Forces' latest Arclight airstrike

...KABOOM!...
s, 20 Taliban were killed and 12 more

maimed

in the

historic provincial capital

-Lashkargah- of Helmand province, reads MoD's statement.

The Taliban spokesperson Zabiullah Mujahid denied the group's fighters being killed in Helmand province and claimed Afghan government forces' airstrikes have targeted civilian people.

The Afghan National Defense and Security Forces recently recaptured the Nijrab district of Kapisa province backed by the Taliban.

Lashkargah city of Helmand province has always been a battlefield between the ANDSF and the Taliban. The latter has entered the city and have reportedly attacked the provincial office and national police headquarter.

The Afghan government has announced to conduct wide operations to clear the city from the

bully boyz

and have advised the residents to evict areas where Taliban are settled.
Posted by: trailing wife || 08/04/2021 00:11 || Comments || Link || E-Mail|| [355 views] Top|| File under: Taliban
Reports: Powerful explosion rocks Afghanistan's capital Kabul
[PUBLISH.TWITTER]

Ummm... What's it spiraled into now?




Says Russian military journalist Boris Rozhin:
In the center of Kabul, an attack was made on the building of the Ministry of Defense of Afghanistan. The minister (appointed just a couple of weeks ago) was not injured and was evacuated.

A car bomb was blown up outside the building, after which the attackers (or the attacker) entered the territory of the ministry, where a shooting battle began with the security forces. Later, another explosion occurred in the center of Kabul. In the evening, sporadic skirmishes continued in the city, with rallies held in the area adjacent to the administrative block against the proxy war that Pakistan is waging with the Taliban against Afghanistan.

The Taliban have not yet claimed responsibility for the attack. It cannot be ruled out that this Kabul cell of ISIS decided to remind about itself. It may also be noted that the Afghan government's propaganda over the past couple of weeks has clearly emphasized that that the war in Afghanistan is not being waged against the Taliban, but against Pakistan, which is running Taliban puppets.

This narrative is an attempt to transform the perception of war as a conflict between Afghans and conflict between Afghans and Pakistanis, in order to increase the morale of the troops and attract volunteers to the army and police. How successful this course will be will be clear over the longer distance. Pakistan of course denies being involved in the ongoing Taliban offensive. will be understandable at a longer distance.

Pakistan of course denies being involved in the ongoing Taliban offensive.
Posted by: Fred || 08/04/2021 00:00 || Comments || Link || E-Mail|| [117 views] Top|| File under: Taliban
Afghan army urges civilians to evacuate Lashkar Gah besieged by Taliban ahead of military offensive
[Iran Press TV] A senior Afghan commander charged with defending the capital of Helmand


...an Afghan province populated mostly by Pashtuns, adjacent to Injun country in Pak Balochistan...


Province, Lashkar Gah, from advancing Talibs has urged civilians to evacuate the besieged southern city as soon as possible ahead of a planned army offensive to repel the

murderous Moslem

s.General Sami Sadat, whose troops are manning barricades in the city, said in a message on Tuesday that civilians had to "leave as soon as possible so that we can start our operation."

"I know it is very difficult for you to leave your houses — it is hard for us too — but if you are displaced for a few days, please forgive us," he added. "We are fighting the Taliban

...the Pashtun equivalent of men...
wherever they are. We will fight them and... we will not leave a single Taliban alive."

The remarks came hours after the general warned of consequences for global security if the city fell to the

murderous Moslem

s.

The latest reports indicate that fighting is taking place near Lashkar Gah's prison and a building housing the headquarters of police and intelligence agencies. The

hard boyz

have already seized more than a dozen local radio and TV stations in the city after days of heavy fighting.

The United Nations


...a lucrative dumping ground for the relatives of dictators and party hacks...


(UN) said on Tuesday that at least 40 civilians had been killed and more than 100

maimed

in the previous 24 hours of fighting in the southern city.

Several

bucolic provincial capital

s have been encircled by the Taliban, and heavy fighting has been going on for days now in the capitals of Helmand and Kandahar provinces in the south, and in the city of Herat


...a venerable old Persian-speaking city in western Afghanistan, populated mostly by Tadjiks, which is why it's not as blood-soaked as areas controlled by Pashtuns...


in the west.

Russian military journalist Boris Rozhin adds:
Street fighting continues in Lashkar Gah, which is complemented by airstrikes by the US Air Force and the Afghan Air Force, which are trying to support the military entrenched in the city. The Afghan army is asking residents to leave the fighting areas, as both new airstrikes and a "powerful counterattack" are envisaged, which will push Taliban troops away from Lashkar Gah.

For these purposes, an intensive regrouping of troops is now being carried out and a counter-offensive was promised literally the other day. Locals say they are caught in the millstones of Taliban militants who are establishing Sharia law and a government that is indiscriminately bombing neighborhoods in Lashkar Gakh, killing both militants and civilians.

In this regard, the government says that civilians should be brought down from there, since the militants can use them as human shields. The Taliban responded by saying that for the killed civilians he will repay with blood.

Meanwhile. according to the UN, as a result of the hostilities in Lashkar Gah, 40 civilians have been killed and 118 wounded in the last 24 hours alone.

Posted by: Fred || 08/04/2021 00:00 || Comments || Link || E-Mail|| [107 views] Top|| File under: Taliban
Africa Subsaharan
Militants kill 16 hostages in DR Congo's restive east
[Iran Press TV] Militants in the eastern Democratic Republic of the Congo

...formerly the Congo Free State, Belgian Congo, Zaire, and who knows what else, not to be confused with the Brazzaville Congo aka Republic of Congo, which is much smaller and much more (for Africa) stable. DRC gave the world Patrice Lumumba and Joseph Mobutu, followed by years of tedious civil war. Its principle industry seems to be the production of corpses. With a population of about 74 million it has lots of raw material...
(DRC) have killed at least 16 civilian hostages, military and local sources say.

According to local civilian sources, the victims had been held by members of the Allied Democratic Forces

...the ADF is one of several murderous Moslem groups in NE Congo. In 2019 the U.S. Treasury Department imposed sanctions on them for the usual reasons. They don't appear to be affiliated with al-Qaeda or Islamic State, though ISIS claims their work from time to time — they just like killing infidels....
(ADF), which the US links to the Takfiri
...an adherent of takfir wal hijra, an offshoot of Salafism that regards everybody who doesn't agree with them as apostates who must be killed...


ISIS

terrorist group.

Local official Dieudonne Malangai said on Tuesday that the hostages, who included two women, were killed along a main road near Idohu, in the conflict-ravaged Ituri Province.

Speaking in Komanda Village, 40 kilometres away from the site of the slaughter, Ituri's military governor, Johnny Luboya Nkashama, strongly condemned the attack. "We will reinforce our presence in the region," he told a meeting with local residents of Komanda.

"Helicopters are already on the scene and other military personnel are on their way with trucks and munitions to assure security in the region and to organize safe convoys along this road," the governor added.


Posted by: Fred || 08/04/2021 00:00 || Comments || Link || E-Mail|| [111 views] Top|| File under: ISWAP
Britain
Rioter who peed on police among those sentenced to jail time over far-left Bristol riot
[THEPOSTMILLENNIAL] Five rioters have been convicted and sentenced to a combined total of more than a decade in prison for their role in the far-left, anti-police riot in Bristol, England, earlier this year.

On March 21, hundreds of far-left rioters opposing a proposed bill expanding police's ability to crack down on unlawful demonstrations rioted at the Bridewell Police Station. There, they set multiple police vehicles on fire and tried breaking inside the facility.

21-year-old Brandon Lloyd, of Bristol; 21-year-old Kane Adamson, of Bristol; 46-year-old Stuart Quinn, of Bristol and 18-year-old Kain Simmonds, of Birmingham were sentenced last week at the Bristol Crown Court to a total of 13 years and 11 months after pleading guilty to being part of a group which used or threatened violence at the riot.

25-year-old Yasmin Schneider, of Bristol, was also sentenced to five months in prison after admitting to exposing herself to police and urinating on the feet of an officer.

During the riot in March, the black-clad rioters held hammer and sickle banners and raised symbols of Antifa
...the armed wing of the Democratic Party...
. The rioters also hurled explosive mortar fireworks at police, weaponized barricades as battering rams and set vehicles and dumpsters on fire.

Groups that called for comrades to attend the "Kill the Bill" direct action included the Bristol chapters of a

Black Lives Matter

group,

Extinction Rebellion

and

Socialist Workers Party

. Several local

Antifa

groups as well as

Momentum Bristol

, the hard-left wing group within the

Labour Party

, also promoted the "Kill the Bill" event on social media.


Posted by: Fred || 08/04/2021 00:00 || Comments || Link || E-Mail|| [141 views] Top|| File under: Antifa/BLM
India-Pakistan
Four drones spotted in J&K, one near Army camp
[OneIndia] Four drones, including one near an Army camp were spotted at the

Bari Brahmana

area of Jammu and Kashmir

...a disputed territory lying between India and Pakistain. After partition, the Paks grabbed half of it and call it Azad (Free) Kashmir. The remainder they refer to as "Indian Occupied Kashmir". They have fought four wars with India over it, the score currently 4-0 in New Delhi's favor. After 72 years of this nonsense, India cut the Gordian knot in 2019, removing the area's special status, breaking off Ladakh as a separate state, and allowing people from other areas to settle (or in the case of the Pandits, to resettle) there....
's

Samba sector

.

The drones were spotted by the J&K police posted under the Bari Brahmana

cop shoppe

. As the drones were flying out of range, the personnel did not open fire. The police had requested the Army troops posted under the 92 Infantry Brigade for their support.

On June 27 a drone dropped off two explosives at the Jammu air base in which two personnel sustained minor injuries. There have been a spate of drone sightings in the aftermath of that incident. The NIA took up the probe into the case.

The Intelligence Bureau has also sounded an alert ahead of Independence Day and said that terror groups would look to strike in the national capital. Groups such as the Jaish-e-Mohammad
...literally Army of Mohammad, a Pak-based Deobandi terror group founded by Maulana Masood Azhar in 2000, after he split with the Harkat-ul-Mujaheddin. In 2002 the government of Pervez Musharraf banned the group, which changed its name to Khaddam ul-Islam and continued doing what it had been doing before without missing a beat...
, Lashkar-e-Tayiba and Khalistan groups would look to carry out terror strikes in Delhi, an IB official told OneIndia.

The alert comes at a time of the Parliament being in session. Of late, the security agencies have been dealing with the menace of drones. A recent attack on the Indian Air Force Base in Jammu was termed as one of its kind. IB officials also say that Pakistain based terror groups would look to launch attacks in the national capital ahead of Independence Day.
Posted by: trailing wife || 08/04/2021 00:00 || Comments || Link || E-Mail|| [80 views] Top|| File under: Govt of Pakistain Proxies
IM operative's cell phone could provide major leads in Antilla Bomb Scare case
[OneIndia] The National Investigation Agency has taken into possession two mobile phones recovered from

Indian Mujahideen


A locally recruited auxilliary of Pakistain's Lashkar-e-Taiba, designed to give a domestic patina to Pakistain's terror war against its bigger neighbor...
operative

Tehseen Akhtar

in connection with the

Antilla Bomb Scare

case. Akhtar is lodged in the Tihar jail.

While Akhtar has accepted that the cell phones belong to him, but has denied sending messages claiming responsibility for the incident. The NIA collected the phones from the Special Cell of the Delhi Police and is now looking into evidence against a senior officer of the Mumbai police. Once the evidence is analysed the NIA is likely to arrest the senior police officer.

On March 11, the Special Cell of the Delhi Police had seized the phones from Akhtar's possession. The phones were being used by him since October last. The police is trying to ascertain how he had managed to get access to a cell phone in jail. It was also learnt that along with Akthar, 6 others including an operative of the al-Qaeda were using the cell phone.

In this case several

coppers

including Sachin Waze, Riyaz Kazi, Sunil Mane, Pradeep Sharma and Vinayak Shinde have been placed under arrest. Santosh Shelar, a history-sheeter, his aide Naresh Gaur, Anand Jhadav Santosh Mothkuri and Manish Soni are also under arrest in the same case.

The above mentioned persons are accused of being involved in a conspiracy to plant explosives near the residence of Mukesh Ambani. An explosive laden vehicle had been found outside the Ambani residence, following which the case was registered.
Posted by: trailing wife || 08/04/2021 00:00 || Comments || Link || E-Mail|| [108 views] Top|| File under: Govt of Pakistain Proxies
Foreign LeT militant, who escaped from Shokbaba encounter killed in Bandipora: police
[GREATERKASHMIR] A foreign LeT

krazed killer

, who had

beat feet from

an encounter site in Shokbaba forest area in Bandipora a week ago, was killed in a

shootout

with security forces in Chandajji area of the north Kashmir

...a disputed territory lying between India and Pakistain. After partition, the Paks grabbed half of it and call it Azad (Free) Kashmir. The remainder they refer to as "Indian Occupied Kashmir". They have fought four wars with India over it, the score currently 4-0 in New Delhi's favor. After 72 years of this nonsense, India cut the Gordian knot in 2019, removing the area's special status, breaking off Ladakh as a separate state, and allowing people from other areas to settle (or in the case of the Pandits, to resettle) there....
district Tuesday morning, police said.

As per a police statement, today's encounter broke out early in the morning after a joint operation was launched by Police, 26 Assam Rifles & CRPF.

"During the search operation, the hiding terrorist fired upon the search party which was retaliated leading to an encounter. In the ensuing encounter, the hiding terrorist Babar Ali resident of Ugada district of Punjab
1.) Little Orphan Annie's bodyguard
2.) A province of Pakistain ruled by one of the Sharif brothers
3.) A province of India. It is majority (60 percent) Sikh and Hindoo (37 percent), which means it has relatively few Moslem riots....
Pakistain was killed and his body was retrieved from the site of encounter, " police said in a statement.

Incriminating materials, arms and ammunition including 01 AK-rifle, 02 AK-Magazines, 40 AK-rounds, 01 pouch, 01 wireless set and 01 medicine bag were recovered from the site of encounter, police said.

Babar, as per police, had managed to escape from July 24 encounter in Shokbaba forest area in which three LeT

murderous Moslems

were killed including a local Sharik Altaf it said had ex-filtrated in the year 2018.

"Babar Ali had managed to escape from the said encounter site and was being continuously tracked rigorously thereafter. In furtherance of the tracking and after pinpointing his presence in Chandajji forest area today a joint operation was launched by Police, 26 Assam Rifles & CRPF in the said area, " police said.

IGP Kashmir congratulated joint team of Police and security forces for the operation "in a professional manner without any collateral damage".

In this connection, Police has

started the paperwork but haven't done much else

under relevant sections of law and investigation has been initiated.
Posted by: Fred || 08/04/2021 00:00 || Comments || Link || E-Mail|| [85 views] Top|| File under: Lashkar e-Taiba
Israel-Palestine-Jordan
Palestinian-American convicted for deadly West Bank shooting attack
[IsraelTimes] A military court has convicted a Paleostinian man with US citizenship of murder for shooting dead a Jewish student in the West Bank, the Israel Defense Forces says.

The court "convicted the terrorist

Muntasir Shalabi

, based on his confession, of the crime of intentional manslaughter — equivalent to the offense of murder," the IDF says.

In addition, Shalabi was convicted of "several counts of attempted intentional manslaughter, and possession of a weapon and obstruction of justice," according to a military statement.

Shalabi, 44, was arrested by Israeli forces in May after he opened fire on passengers waiting at a bus stop at Tapuah junction, south of Nablus in the northern West Bank.

The attack killed Yehuda Guetta, 19, a student at a yeshiva in the Itamar settlement, and maimed two of his friends.

Last month, the IDF demolished Shalabi's house in Turmus Ayya, a village northeast of the West Bank city of Ramallah.

The move was denounced by the United States, which said such demolitions "exacerbate tensions and undercut efforts to advance a negotiated two-state solution."

Israel believes that demolishing the homes of assailants deters such attacks in the future, but critics denounce the practice as unjustified collective punishment.

Shalabi will be sentenced at a later date.
Posted by: trailing wife || 08/04/2021 00:11 || Comments || Link || E-Mail|| [120 views] Top|| File under:
Heavy gun battle in Jenin between Israeli troops, attackers; 6 Palestinians hurt
[IsraelTimes] Israel Police says counter-terrorism troops came under 'massive fire' during overnight West Bank arrest operations; 1 Paleostinian

at death's door

; no Israeli injuries.

Undercover Border Police forces clashed with Paleostinian

button men

in the

West Bank

city of

Jenin

during a heavy exchange of fire early Tuesday morning, with several of the attackers hit, Israel Police said in a statement.

Police said members of its counter-terrorism unit, known by its Hebrew acronym Yamam, "neutralized a number of terrorists" who had

shot up

the troops during arrest operations in Jenin.

Forces came under "massive fire" during the operations, police said.

The attackers also hurled

bomb

s, Molotov cocktails and rocks at the Israeli troops, police said.

Six Paleostinians were hit by Israeli fire, including one who was hospitalized

at death's door

, the official Paleostinian Authority's WAFA news agency reported.

There were no injuries to Israeli forces, but an armored vehicle was slightly damaged from the gunfire, police said.

The initial arrest operation in the northern West Bank city was conducted jointly with Israel Defense Force soldiers, police said.

The statement did not provide any further details about the arrest operation, the nature of the activities, what the suspects were wanted for, or whether any of those shot had been targeted for arrest.

Last month, six Paleostinian

button men

were shot during a similar incident in Jenin.
Posted by: trailing wife || 08/04/2021 00:00 || Comments || Link || E-Mail|| [126 views] Top|| File under:
Southeast Asia
Rebels Attack Thai Military Outpost on Malaysian Border
[BenarNews] A Thai soldier was killed and four others

were maimed

when bandidos

Death Eater

s attacked a military outpost along the Malaysian border in Thailand's Deep South on Tuesday, officials said, a day after government forces

rubbed out

a suspected rebel.

The Thai army commander in the region said that authorities had asked Malaysian officials for help in checking reports that the rebels had fled into Malaysia after mounting the attack across the Kolok River, which separates the two countries in that area.

The attack took place 2:15 a.m. at the makeshift base in Moo 1, a village located in the

Tak Bai district

of

Narathiwat province

, officials said. Soldiers were stationed there to prevent illegal border crossings as a COVID precaution measure, they added.

"There were eight servicemen on duty" at the base, Col. Thaweerat Benjathikul, the commander of the 45th Ranger Task Force Regiment, told

news hound

s.

"And at least 15

gunnies

cut the lights, encircled and fired upon them with guns and hurled pipe-bombs at them. The fight lasted about 15 minutes."

Thaweerat said security personnel found more than 50 casings from an M-16 rifle, AK-47 assault rifles and shotguns at the attack site. The slain soldier was identified as Kiattikhajorn Nakdee, he said, adding that the injured servicemen did not have life-threatening injuries.

"[I] believe the attackers were avenging the death of Rosalee Lamso," he said.

According to military officials, Rosalee was the leader of a cell of separatist fighters who was

bumped off

by government forces on Monday after a five-hour standoff at his father-in-law's home in

Pattani

, another province in the Deep South.

He was wanted in connection with several attacks, including the murder of a couple in a car-bomb explosion in 2017.

'ATTACKERS WERE CERTAINLY THAIS'
A Thai official, who asked not to be named because of the sensitivity of the issue, said the bandidos

Death Eater

s who perpetrated Tuesday's attack had crossed the river from Malaysia to launch the attack before retreating.

BenarNews tried to reach Abdul Rahim Noor, the Malaysian broker of southern Thai peace talks, but he did not respond right away on Tuesday night — nor did Gen. Wanlop Rugsanaoh, Thailand's chief negotiators in those talks. Senior Malaysian police officials also did not respond immediately to related inquiries from BenarNews.

Col. Kiatisak Neewong,

front man

for ISOC-4, the military's regional command, said officials found boot marks along the river bank and were investigating them.

"We do not rule out any motives, but the attackers were certainly Thais," said Kiatisak.

Lt. Gen. Kriangkrai Srirak, the commander for the 4th Army Region, which covers Thailand's southern region, went to inspect the site of Tuesday's attack.

"We have asked Malaysia to help," he said.

Since the decades-old separatist insurgency reignited in January 2004, more than 7,000 people have been killed in Thailand's southern border region, according to Deep South Watch, a Pattani think-tank.

Face-to-face peace talks between Thailand and the

National Revolutionary Front

, or BRN -- the largest armed

Death Eater

group in the far south -- have been stalled since March last year because of the COVID-19 pandemic. But both sides said they were still meeting online through technical-level panels.

The last virtual meeting was held in February, Malaysian

controller

Rahim Noor confirmed to BenarNews at the time.
Posted by: trailing wife || 08/04/2021 01:45 || Comments || Link || E-Mail|| [104 views] Top|| File under: Thai Insurgency
Syria-Lebanon-Iran
Seven-year-old girl killed by stray bullets outside Lebanon home
They're getting to be as bad as Chicago or Baltimore.


[ENGLISH.ALARABIYA.NET] A seven-year-old girl was killed in Leb

...an Iranian colony situated on the eastern Mediterranean, conveniently adjacent to Israel. Formerly inhabited by hardy Phoenecian traders, its official language is now Arabic, with the usual unpleasant side effects. The Leb civil war, between 1975 and 1990, lasted a little over 145 years and produced 120,000 fatalities. The average length of a ceasefire was measured in seconds. The Lebs maintain a precarious sectarian balance among Shiites, Sunnis, and about a dozeen flavors of Christians. It is the home of Hezbollah, which periodically starts a war with the Zionist Entity, gets Beirut pounded to rubble, and then declares victory and has a parade. The Lebs have the curious habit of periodically murdering their heads of state or prime ministers, a practice dating back to the heady human sacrifice days of Baal Moloch. In 2020 Hezbollahblew up a considerable portion of Beirut and many of its inhabitants when its ammonium nitrate faci8lity exploded. They blamed it on... somebody else. It wasn't them though. Trust them on that...
after being hit by stray bullets as she stood outside the entrance to her home, according to media reports.

Al Arabiya reported on Tuesday that Tayona Sarraf died from her wounds after being struck by the bullets in Miniara in North Lebanon's Akkar region.

The Lebanese community is said to be in mourning over the tragedy.

No arrests have yet been made, according to reports.

Miniara residents have called on police to investigate the incident and uncover and punish the shooters.

Social media also circulated a video of Tayona's funeral, in which her father appeared screaming and crying over the loss of his daughter.


Posted by: Fred || 08/04/2021 00:00 || Comments || Link || E-Mail|| [190 views] Top|| File under: Hezbollah
Day 2: UK foreign office spokesperson said they are "urgently investigating" suspected hijacking off Fujairah coast, Iran denies they dunnit
Yesterday we watched as 6 ships were reported losing steering, probably due to mines, in the Gulf of Oman and one of them, the Asphalt Princess, was boarded by armed men and taken toward Iran.

[PUBLISH.TWITTER]

Iran denies rumors about military forces entering foreign ships in Persian Gulf


Tee up the taqqiya cubed:
[Iran Press TV] The Iranian Foreign Ministry has dismissed
...Tut tut, my good man!...
rumors about the entry of the country's military forces into foreign ships passing in the Persian Gulf and the Sea of Oman, warning against such false reports propagated by the Western and Zionist media.

Saeed Khatibzadeh, the Foreign Ministry

front man

, made the remark in an interview with Tasnim news agency on Tuesday after UK sources reported the "potential hijack" of a British vessel off the coast of the United Arab Emirates' Fujairah region.

British authorities claimed that the Panama-flagged Asphalt Princess oil tanker had been hijacked, and said they were "working on the assumption Iranian military or proxies boarded the vessel" in the Gulf of Oman.

Khatibzadeh categorically rejected as "untrue" the reports circulated by Western and Israeli media about the involvement of Iran's Armed Forces in the incident.

The Iranian Foreign Ministry

front man

also called on all parties to be vigilant against the spread of fake news, given the contradictory news about maritime security in the region.

SUCCESSIVE MARITIME INCIDENTS IN REGION 'SUSPICIOUS'
Khatibzadeh earlier described as "suspicious" a number of reported security incidents involving ships in the Persian Gulf region and warned against any effort to create a "vicious atmosphere to pursue certain political goals."

Khatibzadeh said Iran

...a theocratic Shiite state divided among the Medes, the Persians, and the (Arab) Elamites. Formerly a fairly civilized nation ruled by a Shah, it became a victim of Islamic revolution in 1979. The nation is today noted for spontaneously taking over other countries' embassies, maintaining whorehouses run by clergymen, involvement in international drug trafficking, and financing sock puppet militias to extend the regime's influence. The word Iran is a cognate form of Aryan. The abbreviation IRGC is the same idea as Stürmabteilung (or SA). The term Supreme Guide is a the modern version form of either Duce or Führer or maybe both. They hate Jews Zionists Jews. Their economy is based on the production of oil and vitriol...
pursues the policy of establishing security and stability in the region, adding that the Islamic Theocratic Republic provides naval support for vessels passing through the strategic waters in the Persian Gulf and the Sea of Oman.

"Iran's naval forces are ready to provide naval support, if needed, to transit ships in the region," he said. "In case of problems in navigation systems, the Islamic Theocratic Republic of Iran is ready to provide assistance and investigate the matter closely."

Khatibzadeh also expressed Iran's readiness to cooperate with the regional countries to boost maritime security and monitoring of naval transit routes.

The latest incident comes less tan a week after the United States and the United Kingdom joined Israel in accusing Iran of orchestrating Thursday's attack on an Israeli tanker off the coast of Oman, despite Tehran's firm denial.


According to the Reuters news agency, which quoted two security maritime sources, Iranian-backed forces were believed to have seized one of the tankers.

Shipping authority Lloyd's List and maritime intelligence firm Dryad Global both identified the vessel involved as Panama-flagged asphalt tanker Asphalt Princess. The vessel's owner, listed as Emirati free zone-based Glory International, could not immediately be reached for comment late Tuesday.

The ship was heading towards Iran under the control of armed men, Lloyd's List said.

Posted by: Fred || 08/04/2021 00:00 || Comments || Link || E-Mail|| [168 views] Top|| File under: Govt of Iran
Who's in the News
32
[untagged]
8
Taliban
4
Govt of Pakistain Proxies
3
Antifa/BLM
3
Islamic State
2
Hezbollah
2
Houthis
2
Sublime Porte
1
Govt of Saudi Arabia
1
Govt of Sudan
1
Devout Moslems
1
Thai Insurgency
1
Commies
1
ISWAP
1
Lashkar e-Taiba
1
Muslim Brotherhood
1
[untagged]
1
Arab Spring
1
Govt of Iran
1
Govt of Pakistan
Bookmark
E-Mail Me
The Classics
The O Club
Rantburg Store
The Bloids
The Never-ending Story
Thugburg
Gulf War I
The Way We Were
Bio
Merry-Go-Blog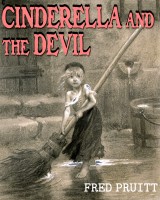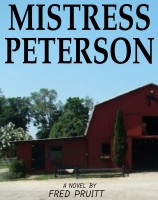 On Sale now!


A multi-volume chronology and reference guide set detailing three years of the Mexican Drug War between 2010 and 2012.

Rantburg.com and borderlandbeat.com correspondent and author Chris Covert presents his first non-fiction work detailing the drug and gang related violence in Mexico.

Chris gives us Mexican press dispatches of drug and gang war violence over three years, presented in a multi volume set intended to chronicle the death, violence and mayhem which has dominated Mexico for six years.
Click here for more information


Meet the Mods
In no particular order...


Steve White
Seafarious
Pappy
lotp
Scooter McGruder
john frum
tu3031
badanov
sherry
ryuge
GolfBravoUSMC
Bright Pebbles
trailing wife
Gloria
Fred
Besoeker
Glenmore
Frank G
3dc
Skidmark
Alaska Paul



Better than the average link...



Rantburg was assembled from recycled algorithms in the United States of America. No trees were destroyed in the production of this weblog. We did hurt some, though. Sorry.
52.23.219.12

Help keep the Burg running! Paypal: