Afghanistan
'Govt Controls Less Than Half of Territory in Balkh District'
[ToloNews] At least 35% of the territory in Balkh district in the northern province of Balkh is under the government's control while the remaining parts are either under Taliban

...the Pashtun equivalent of men...
influence or are contested between the two sides, an official said.

Balkh district has 184 villages, district governor Mohammad Yunus Stanekzai said, adding that 65 of them are under the government's control.

The district has 180 members of public uprising forces who have a big role in ensuring the security of the district, Stanekzai said.

Balkh district is 24 kilometers far from Mazar-e-Sharif city, the center of Balkh, and is known as one of the most insecure districts in the province. The district has witnessed two big attacks in the last two months: one on an army base and another on police headquarters.

The district governor said that the public uprising forces need further support in terms of equipment.

"Balkh district has 184 districts. Unfortunately, most of the villages are under the opposition's influence, but fortunately, we have a good percentage under our control where the morale is very high... At least 35% of the villages are under the government's control."

At least 20 members of public uprising forces are stationed at an outpost 4 kilometers far from Boka district, which is often contested between government forces and the Taliban. Security forces at the outpost said they are always ready to defend their areas against any threat from

bully boy

s.

"Taliban attack whenever they find an opportunity, but we are fully ready to defend," said Agha Mohammad, a commander of public uprising forces.

Another member of the public uprising forces said that

festivities

have intensified over the last few days.

"This area is called Piaaz-Kar. It is the frontline. The enemy roams here every night, but they have failed in their evil goal. They attack, but they are suppressed, they are defeated and then they go back," said Hafizullah, a member of public uprising forces.

According to the local forces, the Taliban uses people's homes for the war, a claim that was rejected by the group.

"These homes have been used in many attacks on us. They have shelled rockets on us from these homes, but they cannot succeed. We have given them a tit-for-tat response and we will do the same, going forward," said Gulab Khan, a public uprising forces member.

The continuation of

festivities

in the district has created concerns among the resident who says violence must stop.

"The foreigners are leaving our country, but still attacks are happening in our district in which only civilians are harmed," said Saifuddin, a Balkh resident.

"They destroyed houses, killed our people, and left them with a dark future, they planted mines. What is the sin of these

Moslem

s? They are civilians," said Abdul Jabbar, a Balkh resident.
Posted by: trailing wife || 06/12/2021 00:00 || Comments || Link || E-Mail|| [10795 views] Top|| File under: Taliban
US Begins Combat Operations in Afghanistan from Abroad
[ToloNews] US Defense Secretary Lloyd J. Austin on Thursday said the US military has already begun conducting combat operations and surveillance in Afghanistan from outside the country's borders, but he did not mention whether the United States military will still conduct Arclight airstrike

...KABOOM!...
s in the country to defend population centers after the withdrawal completes.

"Going forward, in terms of our (counterterrorism) efforts, those CT efforts will be focused on those elements that can possibly conduct attacks against our homeland," Austin said as quoted by the Air Force magazine.

Austin said the US military is already conducting air combat patrols and support from ships in the Gulf and sending surveillance aircraft to Afghanistan from nations in the Gulf region.

As of now, he said, the US is still looking for options to station troops and aircraft in neighboring countries to make the flight to Afghanistan shorter.

"We have the capability now to do that," Austin said. "What we are looking for is the ability to shorten the legs going forward by stationing some capability in neighboring countries. That is still a work in progress."

In response to a question on whether US aircraft would strike in support of Afghan forces to protect cities after the withdrawal, Austin said he would not speculate on "any potential outcomes or any potential future actions."

"We continue to provide support to the

Afghan cops

as we retrograde," he said. "Once we have completed our retrograde, that will be very difficult to do because our capabilities will have diminished in country."
Posted by: trailing wife || 06/12/2021 00:00 || Comments || Link || E-Mail|| [10796 views] Top|| File under:
MPs Seek Deployment of Reinforcements to Frontlines in North
[ToloNews] The centers of two districts in northern and northeastern Afghanistan have fallen to the Taliban

...Arabic for students...
, two

politician

s said on Friday, urging the Ministry of Defense to send reinforcements to the provinces to repel a possible collapse of some strategic areas to

Death Eater

s.

So far, sources and officials have confirmed that the centers of at least 17 districts have fallen to bandidos

holy warriors

over the last two months. According to two MPs, the centers of Ishkamish district in Takhar and Sozma Qala district in Sar-e-Pul
...a city and eponymous province in northern Afghanistan, population about 500,000. Demographically it is majority Tadjik and Uzbek. There are small Pashtun, Arab, and Hazara communities, of which the Hazaras mostly don't bother anyone...
fell to the Taliban on Thursday.

The centers of Burka district in Baghlan, Narkh, and Jalrez districts in Maidan Wardak, Dawlat Shah district in Laghman
...Afghan province with a population of about 445,600, which is multi-ethnic and mostly a rural society. During the invasions of Alexander the Great, the area was known as Lampaka, wich is apparently Olde Macedonian for Laghman.The city of Mihtarlam serves as the bucolic capital of the province. The population is half Pashtun, the remainder Tadjik and Pashai. It had a repution for great wealth until it was conquered in the tenth century by Abu Mansur Sabuktigin.
He conquered it and set fire to the places in its vicinity which were inhabited by infidels, and demolishing the idol-temples, he established Islam in them, He marched and captured other cities and killed the polluted wretches, destroying the idolatrous and gratifying the Musulmans. After wounding and killing beyond all measure, his hands and those of his friends became cold in counting the value of the plundered property.
After that it was mostly notable for the production of dirt, rocks, and holy men...
, Qaisar district in Faryab, Shahrak district in Ghor, and Shirzad district in Uruzgan have fallen to the Taliban in less than two months.

The Taliban claims they have also captured Charkh district in

Pashtun-infested Logar

, Do Ab, and Mandol districts in Nuristan, Farsi district in Herat


...a venerable old Persian-speaking city in western Afghanistan, populated mostly by Tadjiks, which is why it's not as blood-soaked as areas controlled by Pashtuns...


, Deh Yak district in Ghazni, Gezab district in Daikundi, and Shinkai district in Zabul.

"It was the Worsaj district, then Farkhar and Chah Ab, and ultimately, Ishkamish fell to bandidos

holy warriors

and now the enemy is trying to divert its offensives on Bangi district," said Amir Mohammad Khaksar, MP from Takhar.

"The (Qala-e-Naw) city is under the threat by Taliban. In Sozma Qala district, only district building and two check posts have remained, but according to our information, the center of the district has fallen (to

Death Eater

s)," said Sayed Hayatullah Alimi, MP from Sar-e-Pul.

A

politician

from Badghis province in southwest Afghanistan said fighting between government forces and the Taliban has inched closer to the outskirts of Qala-e-Naw, the province's center. Badghis MPs also asked for additional troops deployed to the province to repel the threats.

Taliban also launched attacks on several fronts in Nimroz and Badakhshan provinces.

"We have lost several parts of Arghanjkhwah district in Badakhshan. The problem will get worse if the government does not take action regarding the issue," said Hujjatullah Farahmand, MP from Badakhshan.

"The enemy launched a major offensive on Khashrod district in Nimroz to capture the district," said Gul Ahmad Noorzad, an MP from Nimroz.

But the Afghan security authorities said the government forces have inflicted massive casualties to the Taliban in the past 24 hours.

"Heavy casualties were inflected (to Taliban) in Pashtun Kot and Qaisar districts in Faryab, Sozma Qala district in Sar-e-Pul as well as in Uruzgan and Baghlan provinces," the Defense Ministry

front man

Rohullah Ahmadzai said.

In a statement on Friday, the 209 Shaheen Army Corps assured the residents of Sar-e-Pul and Takhar that all districts in the two provinces will be protected against threats from

Death Eater

s.
Posted by: trailing wife || 06/12/2021 00:00 || Comments || Link || E-Mail|| [10799 views] Top|| File under: Taliban
Africa Horn
UN says over 200 migrants intercepted off Libyan shores
[AlAhram] Safa Msehli, a spokeswoman for the International Organization for Migration, tweeted that the migrants colonists were expected to be sent to Libyan detention centers where they are usually 'extorted and abused'

More than 200 migrants colonists bound for Europa

...the land mass occupying the space between the English Channel and the Urals, also known as Moslem Lebensraum...
were intercepted on Friday by Libya's

coasties

just off the shore of the North African country, a UN spokeswoman said.

So far this year, 11,000 migrants colonists were have been detained by Libyan authorities under ``appalling conditions,'' she added.

Libya has become the major transit point for African and Arab migrants colonists hoping to reach Europe, after the North African country plunged into a bloody civil war following a NATO


...the North Atlantic Treaty Organization. A collection of multinational and multilingual and multicultural armed forces, all of differing capabilities, working toward a common goal by pulling in different directions...


-backed uprising that toppled and killed longtime ruler Muammar Qadaffy
...a proud Arab institution for 42 years, now among the dear departed, though not the dearest...
in 2011.

Smugglers often pack desperate families into ill-equipped rubber boats that stall and founder along the perilous Central Mediterranean route. Over the last several years, hundreds of thousands of migrants colonists have reached Europe either on their own or after being rescued at sea.

Thousands have drowned along the way. Others were intercepted and returned to Libya to be left at the mercy of

gang

s or confined in squalid detention centers that lack adequate food and water, according to rights groups.
Posted by: trailing wife || 06/12/2021 00:00 || Comments || Link || E-Mail|| [10793 views] Top|| File under: Human Trafficking
Libyan Student Killed During Militia Clashes in Western Libya
[LIBYAREVIEW] On Thursday night,

festivities

erupted in al-Ajaylat, between the local al-Shalfouh aligned militia, and a militia affiliated with Mohammed Bahroun (known as al-Far) from al-Zawiya. Seven people have been confirmed to have died in the fighting.

College student, Shifaa Kroz was sitting near her balcony, where she was struck by a stray bullet that killed her instantly. Shifaa was a student at the Faculty of Education, al-Ajaylat branch. The faculty mourned the "martyr student," saying the news hit them like a "thunderbolt."

Medium and heavy weapons are said to have been used in the

festivities

. Activists spoke of indiscriminate rockets falling on the city's neighbourhoods, and the closure of a number of roads. The Security Directorate of the Ministry of Interior has reportedly withdrawn its forces.

Al-Far, who is wanted by the Public Prosecutor's office for his involvement in supporting IS, set the al-Shalfouh family home ablaze during his attack on the city.
Posted by: Fred || 06/12/2021 00:00 || Comments || Link || E-Mail|| [10793 views] Top|| File under: Arab Spring
Africa Subsaharan
Gunmen attack villages, kill over 90 in Nigeria
[DW] A Nigerian regional governor called on the residents to "defend themselves" against

bandidos

following the latest brutal attack.

At least 90 people were killed by

gunnies

in northwestern Nigeria, local media reported on Friday citing the region's police.

"An attack took place at Kadawa village of Zurmi local government where

bandidos

took advantage of the night to strike on unsuspecting people and killed them in cold blood," a police spokesperson told the News Agency of Nigeria (NAN).

"On getting the news of the attack, the Commissioner of Police ordered combined units of security personnel to mobilize to the area, restore peace and confidence in the communities and track the perpetrators so that they can be brought to book," he added.

The attack, which took place on Thursday in a village in Zamfara state, was the latest in a spate of deadly attacks and mass kidnappings the region has seen in recent months.

GOVERNOR: 'DEFEND YOURSELF'
Earlier on Friday, the governor of Zamfara told residents to take matters into their own hands and fight back against such attacks.

"I am calling on the people of the state to defend themselves if the

bandidos

attack them," Governor Bello Matawalle was quoted as saying by the Nigerian Tribune daily.

"My government has approved that whenever the

bandidos

attack you, do not wait for the security personnel to come to your rescue. You should rise and protect yourselves," he said.

Gunmen have ramped up attacks in the country's northwest region forcing thousands of people to flee to neighboring Niger.

The security situation in the northwest and central Nigeria remains fragile. The rising violence presents a new challenge for President Muhammadu Buhari's security forces who have been locked in a war with the jihadists in the country's northeast for more than a decade.

According to Doctors Without Borders (MSF),

button men

are increasingly sexually assaulting their hostages, and many rape survivors have not received treatment.
Posted by: trailing wife || 06/12/2021 00:43 || Comments || Link || E-Mail|| [10797 views] Top|| File under:
Iraq
Iraqi forces find 4 rockets aimed at Balad airbase
[Rudaw] Iraqi forces on Friday seized four rockets in western Diyala province, aimed at an airbase housing US contractors that was hit by a rocket attack two days ago.

Four Katyusha rockets with launch pads were found in an orchard near the border with Salahaddin province, the military's Security Media Cell announced. They were "ready to target Balad airbase," it added.

On Wednesday night, three rockets hit the Balad airbase north of Baghdad, causing no casualties.

Frequent attacks on US interests around the country are blamed on Iranian-backed militias who want to force American troops to withdraw from Iraq. The attacks increased after the US assassinated Iranian General Qasem Soleimani and Iraqi militia commander Abu Mahdi al-Muhandis in Baghdad in January 2020.

Lockheed Martin maintenance teams for Iraq's F-16 fighter jets are based at Balad airbase. They were pulled out temporarily in March because of the security risks from rocket attacks.

"The threat of attacks this quarter forced U.S. contractors to evacuate Balad Air Base temporarily and contributed to the continued ordered departure of U.S Embassy staff," the Pentagon stated in a recent report.

Earlier this month, Iraqi and American military commanders met for technical talks about implementing commitments made as part of their strategic dialogue in April when the United States agreed to withdraw all combat troops.
Posted by: trailing wife || 06/12/2021 00:43 || Comments || Link || E-Mail|| [10793 views] Top|| File under: Govt of Iran Proxies
Senior PKK official killed near Makhmour camp: Turkish state media
[Rudaw] A

bigwig

from the Kurdistan Workers' Party (PKK) was killed by Ottoman Turkish intelligence during a military operation near Makhmour refugee camp on Friday, Ottoman Turkish state media has reported.

Hasan Adir, also known as Salih Cizre, was killed in an Arclight airstrike

...KABOOM!...
after being surveilled by Ottoman Turkish intelligence, Anadolu Agency reported, citing anonymous security sources.

It claimed Adir used to administer the camp, located in Erbil province but in territory disputed between Baghdad and Erbil, in coordination with Selman Bozkir, whom Erdogan said on June 6 was killed by Ankara the previous day.

The attack which killed Bozkir also killed two other people near the camp, home to more than 12,000 Kurdish refugees who fled state persecution in The Sick Man of Europe Turkey


...the occupiers of Greek Asia Minor...


. Ankara claims the camp has links to the PKK.

AA said Adir was among the most-wanted PKK officials in Turkey, and had previously headed PKK operations in Sulaimani and Germany.

Neither the Ottoman Turkish government nor the PKK have confirmed Adir's death.

The PKK is an

gang

struggling for the increased rights of Kurds in Turkey but is seen as a terrorist organization by Ankara which regularly conducts military operations against the group at home and in the Kurdistan Region.

Ottoman Turkish defense minister Mevlut Cavusoglu told TRT Haber on Wednesday that the camp must be "cleared" of the PKK.

On June 2, Erdogan told the same outlet that Makhmour was the next target after the Qandil Mountains — where the PKK is headquarted.

"Makhmour is almost the incubation nest of Qandil. This brood nest is flourishing in the city centre. If we do not go after this, this brood will continue to produce," he said. "We care about Makhmour as much as Qandil."
Posted by: trailing wife || 06/12/2021 00:43 || Comments || Link || E-Mail|| [10800 views] Top|| File under: Sublime Porte
Clashes between the Peshmerga and PKK in Duhok
[SHAFAQ] Clashes reportedly erupted on Friday between the Peshmerga forces and the Kurdistan Workers Party (PKK)

snuffies

in Mount Matin that overlooks Amadiyah district in Duhok.

A source told Shafaq News Agency that the PKK

snuffies

attacked a group of the Peshmerga fighters establishing military sites in the area.

The Peshmerga forces responded "firmly" to the attacking group, according to the source, without revealing further details.
Posted by: Fred || 06/12/2021 00:00 || Comments || Link || E-Mail|| [10802 views] Top|| File under: Govt of Iraq
Israel-Palestine-Jordan
15-year-old Palestinian killed during clashes with IDF at outpost protest
[IsraelTimes] Paleostinian health ministry names youth as Mohammad Hamayel, says 6 others

maimed

during demonstration outside Evyatar in West Bank, which was reestablished 2 months ago.

A Paleostinian teenager was killed by IDF fire in

festivities

that broke out during a demonstration against the recent establishment of an illegal outpost in the northern West Bank by national religious settlers, the Paleostinian health ministry said Friday.

The ministry identified the slain youth as Mohammad Hamayel, 15, adding that six protesters were

maimed

just outside the village of Beita, near the Evyatar outpost.

The official Paleostinian news agency Wafa reported that Israeli troops fired live rounds, tear gas and rubber-coated steel pellets at the demonstrators.

The IDF said its forces had responded to violent mostly peaceful riots which hundreds of Paleostinians took part in, hurling stones, burning tires and shooting off fireworks.

The army added that it used riot-dispersal measures, including the shooting of low-caliber Ruger rounds, which are meant to be less lethal than other forms of ammunition.

Get The Times of Israel's Daily Edition by email and never miss our top stories Free Sign Up

The military did not comment directly on the reported death.

The land on which Evyatar was reestablished in April historically belonged to the adjacent Paleostinian villages of Beita, Kablan and Yitma, though residents have been barred access to it for decades for what the IDF has said were security reasons.

Evyatar has already been razed several times since it was first established in 2013 after the murder of Yitzhar resident Evyatar Borovsky in a stabbing attack at the Tapuah Junction.

The outpost has quickly grown over the last two months, swelling to roughly 40 buildings for dozens of families.

The outpost's Facebook page boasts that Evyatar prevents contiguity between the surrounding Paleostinian villages while connecting the Israeli settlement of Tapuah to the Za'atara Junction and Migdalim settlement.

On Sunday, the head of the IDF's Central Command issued a "demarcation order" barring additional construction in the Evyatar outpost and ordering all inhabitants to vacate the site with their belongings beginning next week.

Prime Minister Benjamin Netanyahu has objected to the order, but the matter is expected to be a problem for the next government led by Yamina chairman Naftali Bennett to solve.

The Friday

festivities

came just over a day after two officers in the Paleostinian Authority's security service were

rubbed out

in an exchange of fire with Israeli forces operating in the northern West Bank.
Posted by: trailing wife || 06/12/2021 00:11 || Comments || Link || E-Mail|| [10800 views] Top|| File under:
Government forces comb Syria's Deir ez-Zor after IED attack
[NPASYRIA] After being targeted with an IED, Russian-backed Syrian government forces in the western countryside of Deir ez-Zor, east Syria, launched a combing campaign in the vicinity of their headquarters and military posts on Friday.

On Friday afternoon, the Russian-backed Fifth Corps intensified the combing campaigns in Syrian government-held areas of Ma'dan Atiq Desert in the western countryside of Deir ez-Zor, according to local sources.

Three convoys of the Fifth Corps, including cars equipped with weapons, headed towards the desert of the town of Ma'dan Atiq, Abdullah al-Khalaf, a resident from the town, said.

This took place in conjunction with flight by Russian drones over Ma'dan Atiq and its desert.

A state of alarm within the military posts began after a patrol of the Fifth Corps was targeted on the outskirts of Ma'dan Atiq by an IED that was planted on the route, Ali al-Hussein (a pseudonym), a member of the Fifth Corps, said.

Al-Hussein did not mention details regarding the impacts of the IED explosion.

In May, National Defense members accompanied by the Fifth Corps launched a combing campaign, said to target sites of Islamic State

...formerly ISIS or ISIL, depending on your preference. Before that they were al-Qaeda in Iraq, as shaped by Abu Musab Zarqawi. They're really very devout, committing every atrocity they can find in the Koran and inventing a few more. They fling Allah around with every other sentence, but to hear western pols talk they're not really Moslems....
(ISIS) sleeper cells in the government-held area of al-Tebni desert in the western countryside of Deir ez-Zor.
Posted by: Fred || 06/12/2021 00:00 || Comments || Link || E-Mail|| [10794 views] Top|| File under: Govt of Syria
Syrian IDP killed in Syria's al-Hole Camp
[NPASYRIA] On Friday, a Syrian IDP was murdered by unknown individuals in the fourth sector of Hawl Camp, east Hasakah, northeast Syria.

Unknown individuals killed Syrian IDP Saher al-Aliyan in front of his tent while returning from Friday prayer, a military source from the camp told North Press.

The 26-year-old al-Aliyan, who is from Deir ez-Zor, was shot by a silenced pistol, according to the source.

"In such cases, fingers are always pointed at sleeper cells of the Islamic State

...formerly ISIS or ISIL, depending on your preference. Before that they were al-Qaeda in Iraq, as shaped by Abu Musab Zarqawi. They're really very devout, committing every atrocity they can find in the Koran and inventing a few more. They fling Allah around with every other sentence, but to hear western pols talk they're not really Moslems....
(ISIS), as a result of the similar crimes that the camp witnessed previously," the source added.

The Autonomous Administration of North and East Syria (AANES) is in the process of evacuating the camp of Syrian IDPs and sending them to their areas.

On Wednesday, a new batch including 59 families with about 202 persons left the camp towards Sirrin and other areas in Aleppo countryside, according to Hawl Camp management.

Despite a security campaign by the Internal Security Forces (Asayish) with the support of the Syrian Democratic Forces (SDF) and the US-led Global Coalition in late March, Hawl Camp witnessed several murders.

During the first three months of 2021, the camp witnessed the murder of 47 persons, according to a previous statement by Asayish.
Posted by: Fred || 06/12/2021 00:00 || Comments || Link || E-Mail|| [10795 views] Top|| File under: Islamic State
Who's in the News
31
[untagged]
7
Sublime Porte
4
Govt of Iran
4
Human Trafficking
3
Taliban
3
Antifa/BLM
3
Islamic State
2
Hamas
2
Govt of Iraq
2
Arab Spring
2
Govt of Iran Proxies
1
Govt of Syria
1
[untagged]
Bookmark
E-Mail Me
The Classics
The O Club
Rantburg Store
The Bloids
The Never-ending Story
Thugburg
Gulf War I
The Way We Were
Bio
Merry-Go-Blog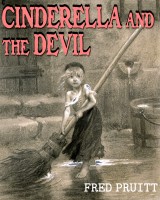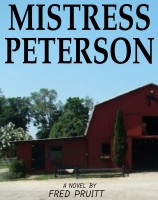 On Sale now!


A multi-volume chronology and reference guide set detailing three years of the Mexican Drug War between 2010 and 2012.

Rantburg.com and borderlandbeat.com correspondent and author Chris Covert presents his first non-fiction work detailing the drug and gang related violence in Mexico.

Chris gives us Mexican press dispatches of drug and gang war violence over three years, presented in a multi volume set intended to chronicle the death, violence and mayhem which has dominated Mexico for six years.
Click here for more information


Meet the Mods
In no particular order...


Steve White
Seafarious
tu3031
badanov
sherry
ryuge
GolfBravoUSMC
Bright Pebbles
trailing wife
Gloria
Fred
Besoeker
Glenmore
Frank G
3dc
Skidmark



Better than the average link...



Rantburg was assembled from recycled algorithms in the United States of America. No trees were destroyed in the production of this weblog. We did hurt some, though. Sorry.
3.236.65.63

Help keep the Burg running! Paypal: