Afghanistan
Prominent Cleric Killed in Herat, Second in a Week
[ToloNews] Mawlavi Mohammad Kababyani, a prominent

holy man

, was slain by unknown

gunnies

in front of his house in Anjil district of Herat


...a venerable old Persian-speaking city in western Afghanistan, populated mostly by Tadjiks, which is why it's not as blood-soaked as areas controlled by Pashtuns...


"Any ideology or any scholar who tries to give hope and peace to the people--or support the Islamic Theocratic Republic of Afghanistan--is being targeted," said Sayed Wahid Qatali, the governor of Herat.

Clerics in Herat condemned the

liquidation

.

"Two people riding on cycle of violence
stood in front of him and said they had a question, and then they shot at Mawlavi and killed a vibrant and prominent scholar of this country," said Sayed Abu Bakr.

"What was his fault--to be killed for? Mawlavi Kababyani was always trying to promote justice and peace among the people," said Mawlavi Hibatullah Fazeli, a scholar in Herat.

Mawlavi Kababyani had a history of raising his voice against killings and violence in Afghanistan.

"We have lost six scholars since last year in Herat. There is no justification for killing scholars and civilians from an Islamic perspective," said Abdul Khaliq Haqqani, the head of the Herat religious affairs department.

Thursday's

assassination

marks the second in a week in Herat.

No individual or group has so far

grabbed credit

for the attack.

On May 26, scholar Mawlavi Abdul Karim Hanafi was assassinated in Herat. Police at the time said that he was killed by armed robbers after he refused to surrender his car, but local people rejected this explanation of the incident.
Posted by: trailing wife || 06/04/2021 00:00 || Comments || Link || E-Mail|| [10795 views] Top|| File under:
Increased violence in Afghanistan claim more civilian lives amid peace efforts
[KhaamaPress] The security reports and number of incidents happening all around Afghanistan indicate an increase in violence, where more civilians have been targeted in the recent days.

A passenger mini-bus was targeted with an IED explosion on Thursday night in PD6 of Kabul killing at least 4 civilians, police said.

According to the police, the incident happened at around 7:00 PM near Abdul Ali Mazari square in PD6 of Kabul, which killed 4 and injured 5 civilians.

Earlier today, another IED explosion, targeting a civilian passenger mini-bus killed 4 civilians and injured another 4 in PD6 of Kabul city. This incident happened around 1:45 PM on Char Qala main road.

No individual or groups have so far claimed the responsibility for these attacks.

This comes as two nights ago, a win back-to-back explosion targeting two civilian passenger busses in PD3 of Kabul, killed 10 civilians and injured another 12.

The United Nations


...where theory meets practice and practice loses...


in Kabul expressed its concerns about the civilian casualties and called on both parties to reduce violence and do more not to harm the general public and civilians.

On the other hand, the members of the Afghanistan negotiating team have arrived in Doha to restart table discussions with the Taliban

...mindless ferocity in a turban...
members.

Many experts and politicians in Afghanistan believe that the peace efforts seem to have slowed down because the Taliban do not show a real intention towards dialogue.
Posted by: trailing wife || 06/04/2021 00:00 || Comments || Link || E-Mail|| [10798 views] Top|| File under:
Africa Subsaharan
11 dead in fresh violence in eastern DR Congo
[AlAhram] At least 11 people were killed by an

gang

in eastern DR Congo, sources said Thursday, bringing the troubled region's

corpse count

to at least 70 since the start of the week, according to an AFP tally.

Eleven miners in the gold-rich territory of Djugu, in the northeastern province of Ituri, were killed early Wednesday by a local group called the FPIC,


...the Patriotic Integrationist Force of Congo is based in the south of Irumu Territory, Ituri. Also known as Chini ya Kilima, the militia is made up of mainly those from the Bira community, presumably a local tribe or clan of some sort. The FPIC cites the marginalization and lack of representation of the Bira community, as well as Hema people encroaching on their lands as reasons for taking up arms. The militia is known for its brutal attacks on civilians, as well as its frequent clashes with security forces...

Mungwalu district mayor Jean-Pierre Pikilisende told AFP. Pikilisende said the militia had come to take control over the area, whose gold is mined by poor artisanal diggers.

Continued on Page 49
Posted by: trailing wife || 06/04/2021 00:00 || Comments || Link || E-Mail|| [10797 views] Top|| File under: Devout Moslems
Niger State Govt Confirms 136 Pupils Kidnapped From Islamic School
[PUBLISH.TWITTER]

PREMIUM TIMES had reported how armed

bandidos

on Sunday

kidnapped

many pupils of the Islamic school in Tegina, a densely populated town in Rafi Local Government Area of Niger State.

The Niger State Government has confirmed the number of students

kidnapped

by

bandidos

at an Islamic school to be 136.

The

bandidos

reportedly attacked the

cop shoppe

in the town and went round the town shooting sporadically into the air to scare residents before breaking into a private school where they

kidnapped

children attending Islamic lectures.

The school, which consists of nursery and primary schools, also hosts Islamiyya students in the evening and at weekends.

The mass abduction of the Islamic school students was the second to be perpetrated in Rafi local government in six months.

Dozens of students were kidnapped at Government Science College (GSC) Kagara but were later released after negotiation with the state government.

Asides the attack on schools, thousands of residents across different local government areas of the state have been displaced after the invasion of

bandidos

.

Niger is one of the Northern states in Nigeria most affected by

bandidos

attacks. Other states include Kaduna, Zamfara and Katsina.
Posted by: Fred || 06/04/2021 00:00 || Comments || Link || E-Mail|| [10802 views] Top|| File under: ISWAP
Caucasus/Russia/Central Asia
Shooting begins anew on Tajik-Kyrgyz border
Direct translation of the news article


[REGNUM] The situation on the border between Kyrgyzstan and Tajikistan is heating up again. According to the Border Service of the State Committee for National Security of Kyrgyzstan, today, June 4 at 03:00 local time, Tajiks began to install a container on an undescribed section of the border in the Unzhu-Bulak area of ​​the Chon-Alai region (Osh region).

Kyrgyz border guards claim that citizens of Tajikistan entered the territory of Kyrgyzstan up to 1 kilometer deep.

"On the Tajik side, there is an accumulation of military personnel in automobiles and lightly armored vehicles. The border service of the State Committee for National Security is taking all measures to prevent an escalation of the conflict. However,


a hangover is the wrath of grapes...


the border representatives of Tajikistan do not answer the phone calls . "

Kyrgyz border guards have switched to an enhanced version of the service.

Let us remind you that a month ago, there was a conflict on the Kyrgyz-Tajik border, in which several hundred people from both sides participated. As a result of armed clashes, the massive use of small arms, as well as artillery and aviation (from Tajikistan), more than 50 people died and more than 200 were injured.

An overview:


Tajikistan surpasses Kyrgyzstan in terms of population. The level of development of the economies of both countries is approximately equal. The countries are separated by a border with a length of about 900 km. Kyrgyzstan is a member of the EAEU, Tajikistan is not. In addition to ordinary goods, drugs are transported from Afghanistan through the territory of Tajikistan to Kyrgyzstan and further in transit to Russia. Fuels and lubricants are smuggled from Kyrgyzstan to Tajikistan.

"… Our trade relations are lame, there are no dynamics. If in 2014 the volume of mutual trade was at the level of $ 40 million, then since then the numbers have not changed much. Both countries have no joint big business or mutual investments. There is only trade, and even then mainly through cooperation of border regions, "the former deputy ambassador of Kyrgyzstan in Tajikistan.

The most serious problem in relations between Kyrgyzstan and Tajikistan is the unresolved issue of disputed territories. Despite numerous promises, the authorities of the two countries were unable to finally decide the fate of the disputed areas on the border. The situation is aggravated by the growing shortage of water and arable land. The result is regular conflicts between residents of neighboring villages, often leading to casualties among the population.
Posted by: badanov || 06/04/2021 00:00 || Comments || Link || E-Mail|| [10794 views] Top|| File under:
Home Front: WoT
US Arrests Citizen Planning to Join ISIS in Egypt
[ENGLISH.AAWSAT] The US authorities arrested a US citizen while he was preparing to travel overseas and join ISIS. The detainee, who was arrested at Seattle-Tacoma International Airport, faces a 20-year prison sentence if convicted.

The Justice Department issued a statement announcing that Elvin Hunter Williams,


...more fully Elvin Hunter Bgorn Williams. What on earth were his parents thinking!

Perhaps his parents like tennis but can't spell Bjorn Borg?


20, was accused of embracing an

murderous Moslem

ideology and was planning to travel from Seattle to Amsterdam, and then to Egypt to join ISIS.

In November 2020, a member of a Seattle-area mosque contacted the FBI with concerns about Williams. The mosque had attempted to provide support and guidance to Williams, but members became aware that he was deeply involved in ISIS propaganda.

Williams was using mosque-provided electronic devices to engage in online chats with ISIS

snuffies

and to view ISIS propaganda videos of beheadings and other acts of violence.


"We caught him whacking off to whacking heads videos"


In November 2020, Williams allegedly swore an oath of allegiance to ISIS, according to the statement.

With the help of confidential sources close to Williams, the FBI monitored his activity and became aware of his efforts to travel to the Middle East and join ISIS.

"Williams expressed to his associates that if he could not travel overseas, he would commit an attack in the US on behalf of ISIS."

The statement indicated that Williams began communicating with those he believed were ISIS recruiters and could get him to an ISIS terror cell in the Middle East or other parts of the world.

In early May 2021, Williams booked a flight from Seattle to Amsterdam and on to Egypt to join ISIS, however, on May 28, he went to the airport to catch the first leg of his international flight and was arrested at the departure gate.

"Williams is charged with attempting to provide material support to a foreign terrorist organization. If convicted, he faces up to 20 years in prison. A federal district court judge will determine any sentence after considering the US Sentencing Guidelines and other statutory factors," read the statement.

Assistant Attorney General for the Justice Department's National Security Division John Demers said that Williams was determined to support ISIS either by traveling overseas to join and fight with the terrorist organization or by conducting an attack in the United States.

"The FBI was just as determined to stop him, and he was intercepted as he tried to make his way abroad," said Demers.

The assistant warned that the threat of terrorism at home and abroad remains, and the National Security Division is committed to holding accountable those who would provide material support to foreign terrorist organizations.

For her part, Acting US Attorney for the Western District of Washington Tessa Gorman stated that the defendant proved persistent in his efforts to join ISIS, "speaking with enthusiasm about acts of horrific bloodshed in the Middle East and here at home."

She commended the citizens who contacted law enforcement, including his family and faith community - expressing concerns about the defendant's radicalization, noting that "their courage to speak up and work with law enforcement was important to ensure public safety."

Special Agent in Charge of the FBI Seattle Field Office Donald Voiret described Williams as an "individual self-radicalized, pledged loyalty to ISIS, and became consumed with activities to join the cause overseas."

He praised the efforts of the concerned citizens and family members who reported his behavior on multiple occasions and all of the law enforcement agencies who worked tirelessly on this case, adding that "these combined efforts no doubt saved lives."
The complaint described Williams as "self-radicalized" and said he first came to the FBI's attention when he was 16. That's when administrators at his high school reported that he was telling others he wanted to join ISIS and that the fatal terrorist attack on an Ariana Grande concert in England was justified by the way the singer dressed.

At the time, his mother told the FBI that Williams had been kicked off social media for his pro-ISIS posts and that she cut off the internet service at their home to keep him from accessing

bad boy

websites, the complaint said.

Last November, a member of the mosque, which is not identified in court papers, contacted the agency to report concerns about Williams, FBI special agent David Narrance wrote in the complaint. As an act of charity, the mosque had been looking after him in an attempt to de-radicalize him — helping give him a place to live, food and tuition for a semester of college.

Members of the mosque also gave him a cellphone and a laptop in hope the items would help him find a job, the complaint said. But they also made clear he would have to abandon ISIS if he wanted help.

A member of the mosque subsequently saw Williams using the phone to watch ISIS-related videos and to engage in

bad boy

online chats, and demanded the phone back, Narrance wrote. Members of the mosque reviewed the phone and were disturbed by what they found: graphically violent mostly peaceful videos, including beheadings by ISIS

gunnies

and bomb-making instructions.

The FBI opened an investigation and enlisted the help of several confidential informants, including some who messaged with Williams about his plans and others who posed as ISIS recruiters. In messages cited in the complaint, Williams discussed his willingness to become a martyr, his preference for fighting in the desert over the jungle, his fervent wish to behead someone — and his concern that he would be arrested at the airport.

He spent much of this year working and saving up for travel expenses, the complaint said. He received his passport on May 6.
Williams is merely the most recent American to be arrested for allegedly trying to aid ISIS. In April, the DOJ announced three similar arrests.

One involved Benjamin Carpenter, a 31-year-old resident of Knoxville, Tennessee, accused of translating ISIS propaganda into English.

Carpenter (aka Abu Hamza) allegedly lead Ahlut-Tawhid Publications, an international organization that translates and publishes pro-ISIS materials. Carpenter had allegedly shared some translated materials with an undercover FBI agent who he believed was associated with ISIS.

Around the same time, the FBI arrested a couple for allegedly wanting to join ISIS. James Bradley and his wife, Arwa Muthana, allegedly wanted to commit a terrorist attack involving military cadets on U.S. soil if they couldn't join the group in the Middle East.

Authorities arrested the couple as they tried to board a

fat merchantman

headed towards the Middle Eastern country of Yemen


...an area of the Arabian Peninsula sometimes mistaken for a country. It is populated by more antagonistic tribes and factions than you can keep track of...


. The entire year prior to his arrest, Bradley allegedly spoke at length about his plans to an undercover officer who he believed to have ISIS connections.

A 2015 study of 59 ISIS supporters found that the average U.S.-born ISIS supporter is a 26-year-old male who has discussed ISIS on social media and is ethnically or racially diverse.

The study, conducted by the Center of National Security at Fordham Law, found that a third of the ISIS supporters had converted to Islam and 81 percent had expressed support for ISIS on social media. But very few were of Middle Eastern or Arab descent.
Posted by: Fred || 06/04/2021 00:00 || Comments || Link || E-Mail|| [10799 views] Top|| File under: Islamic State
India-Pakistan
LHC acquits Christian couple who faced death penalty for blasphemy after 7-year on death row
[DAILYTIMES.PK] The Lahore High Court has spared the life of a Christian couple — convicted and sentenced to death in April 2014 but imprisoned since 2013 for sharing 'blasphemous' texts — in a short ruling, according to defence lawyer.

Shafqat Emmanuel and Shagufta Kausar had spent about seven years seeking mercy through courts while imprisoned on death row. Advocate Saif-ul-Malook, the defence lawyer, told Daily Times that the high court acquitted the couple on charges of sending 'blasphemous' texts to a local

holy man

, ruling that the evidence against the couple appeared insufficient.

The two-member bench, comprising Justice Syed Shahbaz Ali Rizvi and Justice Tariq Saleem Sheikh, announced the short order in the open court. The blasphemy
...the act of insulting or showing contempt or lack of reverence to a deity, or sacred objects, or toward something considered sacred or inviolable. Some religions consider it to be a crime. In Pakistain you can commit blasphemy by looking cross-eyed at a Koran...
case was filed by Muhammad Hussain, a mosque leader in Gojra town, who believed that the couple had sent 'offensive text messages' on his mobile and other

Moslem

s. Through their lawyer, the couple pleaded their innocence, saying they were illiterate.

In April, the Amnesia Amnesty International issued a health alert for Shafqat Emmanuel, and reported that "his health is rapidly deteriorating, as his lower body is paralyzed and he needs help of prison guards for mobility." Advocate Saif-ul-Malook also confirmed that Shafqat Emmanuel has multiple bed sores due to unavailability of proper treatment.

EUROPEAN RESOLUTION
It is pertinent to mention here that the European Parliament adopted a resolution in April, calling for a review of the GSP Plus status granted to Pakistain in view of an 'alarming' increase in the use of blasphemy-related accusations besides rising number of online and offline attacks on journalists and civil society organizations.

The resolution expressed particular concern regarding the case of Shafqat Emmanuel and Shagufta Kausar who were sentenced to death on blasphemy charges in 2014. "The evidence on which the couple were convicted can be considered deeply flawed," it said, adding that the couple had allegedly been in an argument with the accuser not long before the accusations were made.

WRONG CASES?
Talking to Daily Times, Special Representative to Prime Minister on Religious Affairs Hafiz Muhammad Tahir Mehmood Ashrafi said that not a single FIR had been wrongly registered in Pakistain for the last seven months in the blasphemy-related cases. "If someone believed a wrong case of blasphemy had been registered against him, he should consult the Muttahida Ulema Board," he said.

To a question, he said that the Islamic scholars can reverse registration of any wrong case after reviewing it thoroughly. He said that the government was committed to prevent misuse of blasphemy laws and protect everyone from becoming victims to personal grudges. To another question, he said that no individual or group would be allowed to create chaos in Pakistain.

Since 2014, the couple had been tossed in the clink
Youse'll never take me alive coppers!... [BANG!]... Ow!... I quit!
separately with Shafqat Emmanuel in Faisalabad


...formerly known as Lyallpur, the third largest metropolis in Pakistain, the second largest in Punjab after Lahore. It is named after some Arab because the Paks didn't have anybody notable of their own to name it after...


and Shagufta Kausar in Multan

...Home of the Multan Sultans...
's Women Prison — the only jail for females in Punjab. A report suggested that Shagufta Kausar worked as a caretaker in a Christian school. The couple has four children, who had been left traumatize, according to the defence lawyer.
Posted by: Fred || 06/04/2021 00:00 || Comments || Link || E-Mail|| [10798 views] Top|| File under: Govt of Pakistan
Terrorists kill BJP leader in Pulwama, J&K
[OneIndia] Militants

rubbed out

a BJP councillor in Jammu and Kashmir

...a disputed territory lying between India and Pakistain. After partition, the Paks grabbed half of it and call it Azad (Free) Kashmir. The remainder they refer to as "Indian Occupied Kashmir". They have fought four wars with India over it, the score currently 4-0 in New Delhi's favor. After 72 years of this nonsense, India cut the Gordian knot in 2019, removing the area's special status, breaking off Ladakh as a separate state, and allowing people from other areas to settle (or in the case of the Pandits, to resettle) there....
on Wednesday night when he was visiting his friend's house in the Tral area of Pulwama district, officials said here.

A group of three

snuffies

opened indiscriminate fire at BJP leader Rakesh Pandita around 10.15 pm, a police spokesperson said, adding that his friend's daughter also suffered injuries and was hospitalised in a critical condition..

According to the police spokesperson, Pandita was a "protected person" and had been provided with two Personal Security Officers (PSOs) and a secured accommodation in Srinagar.

At the time of the incident, Pandita was without any PSO as he defied the standard operating procedure (SoP) and went to his native village in the south Kashmir district without his security.

Police have

started the paperwork but haven't done much else

and investigation is in progress. Officers continue to work to establish the full circumstances of this terror crime, besides why he was without any security at the time of the incident, the

front man

said.

The area has been cordoned off and a search is going on to nab the attackers, he added.

Five BJP leaders were killed last year in a spate of

assassination

s. After this, there was a review of the security arrangement and most of them had been provided with secured accommodation in Srinagar, the summer capital of the union territory.

As targeted killing of BJP leaders in J&K continue, Lashkar front claims responsibility for latest attack

[OneIndia] A front of the Lashkar-e-Tayiba has

grabbed credit

for the killing of a BJP councillor in Jammu and Kashmir.

The front of the Lashkar-e-Tayiba which calls itself People's Anti Fascist Front

grabbed credit

for the killing of Rakesh Pandita when he was visiting his friend's house in the Tral area of Pulwama district, officials said here. The front said that Pandita was involved in creating a network of informers.

If the Hindus believe that their evil designs can take roots in Kashmir, then it is delusional of a great magnitude. We have an eye on every activity and will deal with them appropriately, the release signed by the spokesperson of the front, Tanveer Ahmad Rather said.
Posted by: trailing wife || 06/04/2021 00:00 || Comments || Link || E-Mail|| [10808 views] Top|| File under: Lashkar e-Taiba
Within few hours, thwarting a 5th attempt to target the US-Led Coalition in southern Iraq
[SHAFAQ] A security source reported today, Thursday, that an operation to target convoys carrying out logistical support for the US-Led Coalition in southern Iraq was thwarted.

"The engineering teams dismantled an IED that was placed on the side of the highway in Dhi Qar Governorate, prepared to target the convoys of the US-Led Coalition passing on the road", the source explained to Shafaq News Agency.

According to the source this is the fifth IED that was dismantled today targeting the Global Coalition.

It is noteworthy that the frequency of attacks targeting columns of trucks transporting international coalition supplies has lately escalated.

On January 5, the Iraqi parliament voted by majority to end the foreign military presence on the country's territory, following the killing of the Iranian Quds Force commander, Qassem Soleimani

, and the deputy head of al-Hashd al-Shaabi, Abu Mahdi al-Muhandis, in an American Arclight airstrike

...KABOOM!...
near Baghdad International Airport
Posted by: Fred || 06/04/2021 00:00 || Comments || Link || E-Mail|| [10796 views] Top|| File under: Govt of Iran Proxies
Israel-Palestine-Jordan
IDF foils gun, hashish smuggling operation; Hezbollah involvement suspected
[IsraelTimes] 2 Arab Israeli men arrested in possession of 15 pistols, dozens of ammunition magazines, 36 kilos of drugs, all believed to have been brought into Israel from Leb

...an Iranian colony situated on the eastern Mediterranean, conveniently adjacent to Israel. Formerly inhabited by hardy Phoenecian traders, its official language is now Arabic, with the usual unpleasant side effects. The Leb civil war, between 1975 and 1990, lasted a little over 145 years and produced 120,000 fatalities. The average length of a ceasefire was measured in seconds. The Lebs maintain a precarious sectarian balance among Shiites, Sunnis, and about a dozeen flavors of Christians. It is the home of Hezbollah, which periodically starts a war with the Zionist Entity, gets Beirut pounded to rubble, and then declares victory and has a parade. The Lebs have the curious habit of periodically murdering their heads of state or prime ministers, a practice dating back to the heady human sacrifice days of Baal Moloch...
Israeli security forces on Wednesday arrested an Arab Israeli father and son suspected of smuggling a large amount of hashish and firearms into Israel from Lebanon, potentially on behalf of the Hezbollah terrorist organization, the military said.

The suspects were found in possession of 15 handguns, dozens of ammunition magazines and some 36 kilograms (80 pounds) of hashish, a processed form of marijuana. In total, the Israel Defense Forces said the contraband was worth roughly NIS 2 million ($616,000).

"The IDF is investigating — among other things — whether the smuggling attempt was done with assistance from the Hezbollah terror group," the military said.

Though most illegal firearms in Israel are used for criminal purposes, not necessarily for terrorism, Israeli security services believed that at least some of the pistols were meant to be used in terror attacks orchestrated by Hezbollah. Israeli officials refused to elaborate on how they reached this conclusion.

According to police, the two suspects were a father and son from the Arab town of Jadeidi-Makr in northern Israel.

The military said the smuggling attempt was spotted on Wednesday morning by a soldier operating a surveillance camera along the border, who called a police unit to arrest a man walking away from the frontier.

The officers arrested the 24-year-old man, who was carrying bags containing the guns and hashish. Additional officers searched the area and found the man's father waiting in a car nearby.

The police said the arrest was part of an effort by its Northern District to focus on arresting gun smugglers and distributors and not just on the buyers in order to "dry up the swamp and not just catch the mosquitoes."

Hezbollah has long maintained control over the area adjacent to the border with Israel and is unlikely to have been unaware of such a smuggling operation.

The terror group is known to fund its activities through drug sales around the world, including producing large amounts of hashish in eastern Lebanon.
Posted by: trailing wife || 06/04/2021 00:08 || Comments || Link || E-Mail|| [10795 views] Top|| File under: Hezbollah
Southeast Asia
Philippine Military: Lieutenant in Local Islamic State Faction Surrenders
[BenarNews] A senior suspected member of the Islamic State

...formerly ISIS or ISIL, depending on your preference. Before that they were al-Qaeda in Iraq, as shaped by Abu Musab Zarqawi. They're really very devout, committing every atrocity they can find in the Koran and inventing a few more. They fling Allah around with every other sentence, but to hear western pols talk they're not really Moslems....


krazed killer

group in the Philippine has surrendered to the military in southern Sultan Kudarat province, authorities said Thursday.

Officials identified the suspect as Khalid Kalaing, 57, and said he was a sub-leader of the Maguid Group, a faction of Daulah Islamiyah (DI), as the Islamic State (IS) chapter in the country is known.

"His surrender was due to the relentless efforts of security forces with the cooperation of the local officials," said Lt. Col. Romel Valencia, commanding officer of the 7th Infantry Battalion.

Kalaing gave himself up to government troops on Wednesday near the town of Isulan, Valencia said. The military had dismissed the Maguid Group as a small faction made up mostly of

hard boyz

engaged in banditry and other crimes.

"The surrenderer feared for his life because of continuous focused military operations against the DI and the equally lawless Bangsamoro Islamic Freedom Fighters


...a MILF splinter group aligned with the Islamic State...


(BIFF) in the borders of Maguindanao, North Cotabato, and Sultan Kudarat provinces," Valencia said, according to the state-run Philippine News Agency.

The suspect was being questioned, the military said, adding it could not divulge more details about him.

Kalaing also surrendered various weapons, including several assault rifles of varying calibers as well as ammunition, Valencia said.

According to a report by PNA,

news hound

s interviewed Kalaing by telephone on Thursday.

"I have been sleepless for days lately thinking about my family and the normal life I once enjoyed. I feared that I might be a casualty of a lost cause," Kalaing said.

"Suddenly, I just wanted to become a farmer and be with my family again," PNA quoted him as saying.

Maj. Gen. Juvymax Uy, commander of Joint Task Force Central and the 6th Infantry Division, called on other

krazed killer

groups in the volatile Mindanao region of the southern Philippines to give up, or be slain or arrested in military and police operations.

"Continuous coordination is being undertaken to provide appropriate cash and livelihood assistance and benefits to members of terrorist groups that have surrendered to help them start a new and sustainable life with the community and their families," Uy said.

Apart from the Maguid faction, other

Moslem

gang

s have pledged allegiance to IS in the Philippine south.

These include the Bangsamoro Islamic Freedom Fighters, a group that split from the Moro Islamic Liberation Front (MILF), the country's largest former separatist group, which now controls an autonomous region in the south after it signed a peace pact with the Philippine government.

The BIFF backed a five-month siege of the southern Philippine city of Marawi carried out by Southeast Asian and Middle Eastern pro-IS fighters in 2017, but held off from sending its fighters there.

Last month, the BIFF engaged in

festivities

with the military last month, and President Rodrigo Duterte flew to the south to rally troops against the

krazed killer

s.
Posted by: trailing wife || 06/04/2021 00:00 || Comments || Link || E-Mail|| [10797 views] Top|| File under: Islamic State
Syria-Lebanon-Iran
Pro-Turkish groups' infighting in Syria's Sere Kaniye leaves casualties
[NPASYRIA] On Thursday, infighting between two of Ottoman Turkish-backed

gang

s resulted in deaths and injuries of

button men

and civilians in the city of Sere Kaniye (Ras al-Ain), northeast Syria.

Heavy

festivities

took place between al-Badir Martyrs and al-Mawali groups in the countryside of Sere Kaniye, a local source told North Press.

Al-Badir Martyrs group tried to smuggle some people to the Ottoman Turkish territory but it was prevented by al-Mawali, which turned to armed

festivities

.

The

festivities

resulted in the killing and wounding of a number of

button men

from both sides, in addition to the injury of a woman and a child.

According to the source, the city of Sere Kaniye is witnessing a state of instability, as a result of the ongoing dispute.

This comes in light of the continuation of the security chaos and the armed

snuffies

fighting for influence in the region, amid the deteriorating living and service conditions of the residents of the region.

In another context, a strong explosion was heard in the city of Sere Kaniye, near al-Diwan Square earlier today.

As a result, one person was

maimed

where he was taken to the hospital. The explosion also caused a state of fear and panic among the settlers in the city.

Sere Kaniye has been under the control of Ottoman Turkish forces and their affiliated

gang

s since late 2019, when the groups attacked the region and caused the displacement of hundreds of thousands of native residents, which were then replaced by fighters from the Ottoman Turkish-backed groups and their families and supporters.
Posted by: Fred || 06/04/2021 00:00 || Comments || Link || E-Mail|| [10794 views] Top|| File under: Sublime Porte
Gunman killed trying to raid SDF member house in Syria's Deir ez-Zor
[NPASYRIA] On Thursday, a gunman was killed while trying, with a group, to storm the house of a member of the Syrian Democratic Forces (SDF), north of Deir ez-Zor, eastern Syria.

Unidentified persons riding a

cycle of violence

, stormed the house of a SDF member in the village of Bseiteen in al-Suwar town, a military source from the town told North Press.

A clash, with light weapons, took place between the attackers and the family, which led to the death of one of the attackers, while the rest fled, the source added.

The residents of the village did not recognize the killed gunman, and he was handed over to the competent authorities to carry out their procedures, according to the source.

On May 31, four SDF members were

maimed

due to an IED explosion targeting their car in the western countryside of Deir ez-Zor.
Posted by: Fred || 06/04/2021 00:00 || Comments || Link || E-Mail|| [10794 views] Top|| File under: Islamic State
Who's in the News
29
[untagged]
6
Islamic State
6
Sublime Porte
5
Hezbollah
4
Hamas
3
Commies
3
Govt of Iran Proxies
3
Govt of Iraq
2
Antifa/BLM
2
ISWAP
2
Human Trafficking
1
Govt of Pakistain Proxies
1
Lashkar e-Taiba
1
[untagged]
1
Govt of Iran
1
Devout Moslems
1
Taliban
1
Muslim Brotherhood
1
Govt of Pakistan
Bookmark
E-Mail Me
The Classics
The O Club
Rantburg Store
The Bloids
The Never-ending Story
Thugburg
Gulf War I
The Way We Were
Bio
Merry-Go-Blog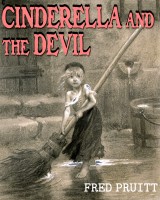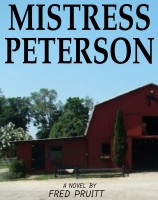 On Sale now!


A multi-volume chronology and reference guide set detailing three years of the Mexican Drug War between 2010 and 2012.

Rantburg.com and borderlandbeat.com correspondent and author Chris Covert presents his first non-fiction work detailing the drug and gang related violence in Mexico.

Chris gives us Mexican press dispatches of drug and gang war violence over three years, presented in a multi volume set intended to chronicle the death, violence and mayhem which has dominated Mexico for six years.
Click here for more information


Meet the Mods
In no particular order...


Steve White
Seafarious
tu3031
badanov
sherry
ryuge
GolfBravoUSMC
Bright Pebbles
trailing wife
Gloria
Fred
Besoeker
Glenmore
Frank G
3dc
Skidmark



Better than the average link...



Rantburg was assembled from recycled algorithms in the United States of America. No trees were destroyed in the production of this weblog. We did hurt some, though. Sorry.
3.235.180.193

Help keep the Burg running! Paypal: