-Lurid Crime Tales-
Armed 'Patriots' patrol Coeur d'Alene, Idaho
[Coeur d'Alene/Post Falls Press] Men with semi-automatic weapons, handguns say they are here to protect city amid reports of militants heading this way

Reports and rumors that groups bent on rioting and violence in Coeur d'Alene brought out men and women with guns on Monday determined to stop them if they arrive.

Dan Carson was patrolling Sherman Avenue with an AR-12 semi-automatic 12-gauge across his chest, an AR-15 strapped to his back, two 9mm handguns holstered and a .38 special, too.

"I heard there are some people on the way who shouldn't be here," he said early Monday evening.

Those people, he said, were Antifa and Proud Boys, militant far-left and far-right groups.

Carson said he was in Spokane Sunday night helping protect business there. He said he supports the right to protest and is also upset about the death of George Floyd.

"By all means. I'm on their side. I disagree with what happened," he said. "What I don't agree with is when you turn to violence, and you start rioting and destroying businesses and hurting people who have nothing to do with anything.

"That's what I'm here to hopefully prevent," he said, adding, "I'm not going to be alone. There's a lot more on the way."

He was right. Soon, more armed men, self-described as a loosely formed group of patriots, arrived. They took up posts at corners on both sides of Sherman Avenue.

Later, they were joined by hundreds of citizens packing rifles, semi-automatic weapons, handguns, and bows and arrows.

The sidewalks were packed with people walking up and down Sherman Avenue, firearms proudly displayed for all to see.
Posted by: Besoeker || 06/03/2020 09:02 || Comments || Link || E-Mail|| [525 views] Top|| File under: Antifa
Philadelphia Man Shoots a Looter in the Head After an Armed Crew Breaks Into His Gun Shop
Red State


In the land of the blind, the one-eyed man is king. And in the neighborhood where cops won't (or can't) protect the public from violence, to the armed citizen defender goes the throne.

In South Philadelphia Tuesday, a business owner shot a man as a group of burglars made their way into his store.

The 67-year-old is the proprietor of Firing Line, Inc. — a firing range and gun shop.


A tragedy, armed rioters, is averted
Posted by: g(r)omgoru || 06/03/2020 05:51 || Comments || Link || E-Mail|| [1312 views] Top|| File under: Antifa
Retired St. Louis Police Captain Killed Protecting Business From Looting
[SPR] David Dorn, a retired law enforcement official, was shot and killed early Tuesday morning after responding to a burglary alarm at Lee's Pawn & Jewelry on Martin Luther King Drive in north St. Louis.

St. Louis Police Chief John Hayden confirmed the information during a press conference Tuesday. He said 55 businesses including the pawn shop reported property damage overnight following protests in downtown St. Louis over the death of George Floyd in Minneapolis.

"During a looting process, David Dorn was exercising law enforcement training that he learned here, so in his honor, we are wearing our mourning bands," he said.

Hayden added that he and many younger officers looked up to Dorn, who served 38 years with the St. Louis Metropolitan Police Department and retired in 2007 as a captain. Dorn later served as the police chief of Moline Acres in north St. Louis County.

St. Louis police officers received a call about a shooting at Lee's around 2:30 a.m., according to a police report. Officers found Dorn, 77, on the sidewalk suffering from a gunshot wound to his torso. He was pronounced dead at the scene.
Posted by: Besoeker || 06/03/2020 01:22 || Comments || Link || E-Mail|| [197 views] Top|| File under: Antifa
Los Angeles mayor kneels with protesters
[TheHill] Los Angeles Mayor Eric Garcetti (D), who has been the target of sharp criticism by activists for his handling of protests in the city against police brutality, knelt with protesters on Tuesday as demonstrators urged him to defund the city's police department.

Garcetti knelt with the crowd at City Hall amid chants of "Defund the police!" Demonstrators separately gathered outside his home and urged him to defund the Los Angeles Police Department (LAPD).

Protests have called for Garcetti to fire LAPD Police Chief Michel Moore, who provoked widespread backlash when he claimed the death of George Floyd in police custody was "on [looters'] hands as much as it is those officers." Moore later apologized.

"A black face should not be a sentence to die, nor to be homeless, nor to be sick, nor to be under-employed, nor to be under-educated," Garcetti said. "We need a country that listens."

Demonstrators on Tuesday afternoon emphasized the need to keep the protests peaceful, with one man calling for protesters approaching a line of officers near one intersection to turn back, according to The Los Angeles Times. The vast majority of unrest, looting or property damage amid the protests has occurred after dark.

Garcetti was not present for the protests at his official residence, where actor Kendrick Sampson of HBO's "Insecure" led a chant of "Whose streets? Our streets!"
Posted by: Besoeker || 06/03/2020 01:12 || Comments || Link || E-Mail|| [418 views] Top|| File under: Antifa
Antifa Riot Roundup
DC: view down 14th Street.
Poster: 3dc

82nd Airborne Division Arrives to DC Metro Area with Black Hawks and Chinooks

[Breitbart] An 82nd Airborne Division's Immediate Response Force battalion arrived to Andrews Air Force Base in Maryland Monday evening for a civil unrest mission in the nation's capitol, according to sources.

The IRF battalion — which deployed to Iraq earlier this year to quell Iran-backed violence — brought approximately 750 soldiers, ten Black Hawk helicopters, and four Chinooks, according to sources. The helicopters are utility, not attack, and are used to transport troops short distances.

The aircraft are just one of the ways troops could be transported, but would give the IRF the ability to rapidly deploy to a number of locations in the D.C. Metro area quickly.

The force was ordered to the region on Monday afternoon, after being told to be ready on Saturday, sources told Breitbart News.

Two more IRF battalions have been put on short-notice alert status — meaning they would have to be ready to deploy within two hours if ordered.

The orders to the IRF and other active-duty military units come as President Trump urged state governors to take back the streets from rioters, who have engaged in a spree of violence, looting, destruction of property, and other crimes.

Washington, D.C., stayed relatively quiet on Monday night compared to previous nights after the deployments were ordered.

Pittsburgh PD: Man smashed police car, incited riots. Escorted into custody by mommy
[LawEnforcementToday] Brian Bartels is the 20-year-old who police say turned a protest into a riot on Saturday in Pittsburgh. And on Monday, he turned himself in to law enforcement Monday — escorted by his parents.
Poster: Lex



DeBlasio: "I'm proud of" daughter's arrest for "yelling and screaming" at cops, "refusing to stop blocking traffic when ordered by police
Poster: Lex

HELP HIS FAMILY now: MN Trucker who drove into protesters on 35W Bridge released without charges
Poster: Lex

Giuliani vs the discredited 'Venting' Theory of riot suppression: "take the first guy out, then the 2nd one, then the 3rd-- and you'll get control"
Poster: Lex



Direct control of DC Police in the works?
[Twitter]
...written in mandatory terms and no qualifications. The law gives the President the discretion ("may direct") and gives the Mayor a mandatory obligation ("shall provide") the services specified by the President. In other words, he could take effective control in tasking ...
..the D.C. police with deployment or enforcement roles. "Emergency" is left ambiguous under the law but few courts would question that rioting qualifies. In other words, this could be used by the President in any dispute over his plan to "dominate the streets."

Notably, Gov. Cuomo just raised his own authority to take over the streets in New York City after criticizing the performance of Mayor de Blasio and the NYPD. In the case of Washington, it remains a federal enclave and even more subject to such authority.
Poster: 3dc


Poster: 3dc

Las Vegas: Rioter Shoots Police Officer in the Head from Behind
[BREITBART] Las Vegas Sheriff Joseph Lombardo told a press briefing an officer was shot around 11 p.m. Monday night and is at death's door and on life support at University Medical Center.

Lombardo said officers were dealing with a large group of rioters at a George Floyd protest near the Circus Circus hotel-casino when the officer went down.

Rioters were allegedly throwing rocks and debris at the officers before the officer was shot, KTNV Las Vegas reports.

"Our officers were attempting to take rocks and bottles from the crowd," said Lombardo during the presser. "Officers were attempting to get some of the protesters in jug when a shot rang out and our officer went down."

SWAT and K9 at the scene responded and were able to apprehend the suspected shooter while a second shooting was also notified:

The second incident occurred at the courthouse on South Las Vegas Boulevard after officers who were posted to protect it from rioters. They encountered a suspect at approximately 11:22 p.m. armed with multiple weapons and appeared to be wearing body armor.

When authorities approached, the suspect reached for one of those weapons and was subsequently shot by the responding officers, ABC News reports.

The suspect later died at the hospital.
Poster: Fred

A list of sites with all the money collections to bail out ANTIFA protesters
The DOJ should investigate all who post money here.
This link is a list of all sites for donations to bail out the ANTIFA perps.

Attorney General Bill Barr and Defense Secretary Mark Esper both walking around the streets of DC tonight visiting police lines.
[Twitter] Poster: 3dc




From the Rubin Report Via Paul Joseph Watson: Woman Kneels on Demand in the Street to Apologize For Her "White Privilege"
Welcome to your (and your children's) future.

And here comes Ben Shapiro and Nikki Haley and David French and Jonah Goldberg and head of the Heritage Foundation Kay C. James to explain why this a good and principled conservative phenomenon.

Youtube vid (the guy may have been an imposter and not a BLMer, but that doesn't matter. What matters is the "good doggie" reaction):

Poster: charger

Buffalo Officials Appear to Have Caught 'Idiot' Who Lit City Hall on Fire
[Townhall] Buffalo Mayor Byron Brown was outraged after watching video surveillance of the criminal who threw a flaming object through the window of city hall on Saturday night. It was one of the more destructive acts performed in the city this weekend as the protests against the Minneapolis police killing of George Floyd turned violent. In his reaction to the mayhem, the usually soft spoken Mayor Brown surprised the city by using stronger language than he's perhaps ever used before.

"We have you on camera, you idiot," Brown told the city hall assailant.

On Monday, the Buffalo police appear to have captured and identified the idiot. The perpetrator is named as 20-year-old Buffalo resident Courtland Renford. He is being held on state and federal charges for the act of arson. He is facing a minimum of five years in prison.

Illinois Man Facing Federal Charges After Livestreaming Himself Lighting Fires in Minneapolis
[PJMedia] An Illinois man was arrested by the FBI and is facing federal charges in connection with several Facebook videos showing him lighting fires, handing out explosives, and looting in Minneapolis.

"We came to riot," wrote Matthew Lee Rupert on his Facebook page (now deleted). Rupert is charged with civil disorder, possession of unregistered explosives and participating in and organizing riots. He's the first individual charged in federal court for crossing state lines to incite a riot.

There's no indication of Mr. Rupert's politics. He was arrested in Chicago after posting his intent to start riots there.



Antifa is an international organization (at about 4:00 minutes):



Minnesota Rodeo: National Guard And Police Round Up 150 Curfew Violators — And Find Caches Of Arson Materials

Cincinnati police investigate whether extremist groups are inciting violence at protests
[WCPO] In an interview with WCPO, Cranley described what he saw happen while protesters peacefully demonstrated in front of Cincinnati Police District One Headquarters on Saturday at about 8:30 p.m. A Cincinnati police spokesman confirmed his account.

Between eight and 10 white men and women "were clearly coordinating with each other. They were walking around the building, taking notes," Cranley said.

"You would have some of these folks try to get all the way around the building, and they were clearly taking notes on how many cops were there, looking at windows and entrances to the building," Cranley said.

On the other side of the building, Cranley said, he saw a white man who appeared to hold an incendiary device and repeatedly point to a window.

"He was consistently pointing to a window in full view of the cops," Cranley said. "He clearly knew he was being watched."

Cranley believed those "agitators" wanted to provoke police. A police spokesman said several officers, including Chief Eliot Isaac, saw this happen. Cranley believes their intent was to "provoke a response from police, presumably to get the cops to fire into the crowd."

"This guy went through the motions of pouring a liquid very conspicuously onto his shirt or a rag … and when he went to throw it, fireworks went off at the same time," Cranley said. "Then a whole bunch of water bottles were thrown at the cops at the same time."

Minnesota, New York Officials Say Evidence Shows Weekend Riots Were Planned, Chicago Demands Fed Investigation Into 'Organized' Violence
[DailyWire] "Speaking at an afternoon news conference today with other officials, Lightfoot didn't say whether the groups are out-of-state left-wing anti-fascist organizations generally known as Antifa, right-wing agitators, local street gangs or something else. She said she's asked three federal agencies—the FBI, the Bureau of Alcohol Tobacco Firearms & Explosives, and the U.S. Attorney's office—for help, with a focus on AFT's bomb and arson unit," the outlet reported late Sunday.

Mysterious Stacks of Bricks Are Being Delivered to Numerous US Cities – More Evidence Riots Are Organized
Poster: Woodrow

Air B&B lays off 1900 then gifts $500,000 to BLM!
Poster: 3dc


I believe the man who first appears at 23 seconds is dead.

I'm sure Bolshitube will remove the video soon so archive archive archive.
Poster: charger

New York Night-Time Curfew Extended to June 7 after Looting
[AnNahar] New York's mayor Bill de Blasio told reporters that a 8:00 pm to 5:00 am curfew, due to come into force Tuesday, would now run until Sunday. It comes after a curfew on Monday that began at the later time of 11:00 pm failed to deter rioters from looting a number of luxury stores across Manhattan.

Posted by: Lex || 06/03/2020 00:00 || Comments || Link || E-Mail|| [507 views] Top|| File under: Antifa
Africa North
Turkish-backed forces launch big assault in southern Tripoli
[ALMASDARNEWS] The Ottoman Turkish-backed Government of National Accord (GNA) forces launched a big assault in southern Tripoli


...a confusing city, one end of which is located in Lebanon and the other end of which is the capital of Libya. Its chief distinction is being mentioned in the Marine Hymn...


on Tuesday, as they attempted to capture several areas from the rival Libyan National Army (LNA).

According to reports from southern Tripoli, the GNA forces launched a number of attacks along the al-Ramlah axis, resulting in heavy

festivities

with the Libyan National Army.

The reports said the GNA forces were able to achieve some progress along the southern Tripoli front, putting them within striking distance of the Tripoli International Airport near al-Ramlah.

The pro-GNA media has reported that the Ottoman Turkish-backed forces have already captured the al-Ramlah axis; however, this has not been confirmed.

Despite the announcement of the resumption of ceasefire talks, intense

festivities

along the southern Tripoli front.

Both warring parties have launched big attacks this week, with the Libyan National Army concentrating their assault on the Gharyan axis, which they have managed to advance towards after fierce

festivities

.
Posted by: Fred || 06/03/2020 00:00 || Comments || Link || E-Mail|| [132 views] Top|| File under: Sublime Porte
Arabia
Joint Yemeni forces inflict heavy losses on Ansarallah troops in Hodeidah
[PUBLISH.TWITTER]
The joint Yemen


...an area of the Arabian Peninsula sometimes mistaken for a country. It is populated by more antagonistic tribes and factions than you can keep track of...


i forces affiliated with the government announced on Monday evening, the killing and wounding of several Ansarallah fighters in

festivities

in the Hodeidah Governorate.

The Giants Brigades operating within the strength of the joint forces stated, on its site, that "the Iran's Houthi sock puppets

...a Zaidi Shia insurgent group operating in Yemen. They have also been referred to as the Believing Youth. Hussein Badreddin al-Houthi is said to be the spiritual leader of the group and most of the military leaders are his relatives. The legitimate Yemeni government has accused the them of having ties to the Iranian government. Honest they did. The group has managed to gain control over all of Saada Governorate and parts of Amran, Al Jawf and Hajjah Governorates. Its slogan is God is Great, Death to America™, Death to Israel, a curse on the Jews They like shooting off... ummm... missiles that they would have us believe they make at home in their basements. On the plus side, they did murder Ali Abdullah Saleh, which was the only way the country was ever going to be rid of him...
s carried out a wide attack from the south and east sides towards Wadi Dhami and the farms bordering on Hays, and from the north and west sides towards the Khokhah line, Wadi Nakhla and Beit Bish."

They said that "the joint forces lured the Houthi elements and suddenly pounced on them with the appropriate weapons."

"The forces were able to break the attack, and dozens of Houthis were killed and

maimed

," they said.

On the other hand, the Ansarallah forces group the Arab coalition and the Yemeni joint forces of being "in violation of the ceasefire ."

Al-Masirah TV, speaking on behalf of the Ansarallah forces, quoted a source in the group's liaison officers' room as saying that "among the violations were the flight of 16 warplanes and 71 spy planes in the air of various districts of Hodeidah."

They pointed out that "more than 461 breaches were carried out in May, with missile and artillery shelling of 2,333 rockets and missiles."
Posted by: Fred || 06/03/2020 00:00 || Comments || Link || E-Mail|| [86 views] Top|| File under: Houthis
Europe
Belgian extremist arrested in kidnapping probe
[ENGLISH.ALARABIYA.NET] A leading suspect arrested by Belgian police on suspicion of kidnapping a 13-year-old is an

holy warrior

with terrorism convictions, a source close to the investigation told AFP on Tuesday.

Khalid Bouloudo, 45, was arrested on Monday along with five others, accused of taking the young son of a suspected

drug pusher

hostage for ransom and holding him for 42 days until his release on Sunday.

Bouloudo — identified by prosecutors by his initials and hometown: "B.K. of Maaseik" — is a former member of the Moroccan Islamic Combatant Group (GICM),


... Groupe Islamique Combattant Marocain, one of the North African Salafi jihadist groups spawned in Afghanistan during the tenure of the Taliban...

an

holy warrior

group with ties to al-Qaeda terrorist organization.

He was due to go on trial in September accused of running a GICM cell in Belgium, having had a previous conviction overturned after an appeal to the European Court of Human Rights.

In 2018 he was convicted of a terrorism offence for recruiting fighters to join an

holy warrior

faction in Syria's civil war, but his 10-year sentence was reduced to three years suspended on appeal.

The source told AFP others among the six suspects arrested with Bouloudo are also suspected of extremism ties, but it was not clear whether the kidnap will be prosecuted as terrorist fundraising or a simple crime.

The GICM is an armed movement linked to al-Qaeda which is suspected of having participated in attacks in Madrid that left 191 dead on March 11, 2004 and Casablanca, in which 45 were killed on May 16, 2003.
Posted by: Fred || 06/03/2020 00:00 || Comments || Link || E-Mail|| [106 views] Top|| File under: al-Qaeda in North Africa
Iraq
Iraqi forces reveal locations of high-ranking ISIS commanders
[ALMASDARNEWS] The spokesperson for the Iraqi Joint Operations Command, Tahsin al-Khafaji, confirmed on Tuesday, that the Iraqi army obtained information confirming the presence of high-ranking leaders of the Islamic State

...formerly ISIS or ISIL, depending on your preference. Before that they were al-Qaeda in Iraq, as shaped by Abu Musab Zarqawi. They're really very devout, committing every atrocity they can find in the Koran and inventing a few more. They fling Allah around with every other sentence, but to hear western pols talk they're not really Moslems....
(ISIS/

ISIS

/IS/

ISIS

) terrorist organiation inside the region that witnessed the second phase of Operation "Heroes of Iraq" in the Kirkuk Governorate.

Al-Khafaji said: "The access of the army forces to terrorists' phones during the operation and the information we obtained inside the additions that were found confirms the presence of some prominent leaders of the terrorist organization inside this region, and therefore the process of maintaining pressure and continuing to pursue them resumes."

He continued that "the operation started from four axes to chase the terrorists, and all objectives were achieved in the first hours of the launch of the operation," explaining: "We found a lot of additives, and a number of bandidos bandidos

krazed killer

s were engaged at one of the axes of the operation, and two of them were killed."

He pointed out that "this operation indicates the accuracy of security and intelligence information and the accuracy of specific operations, and also the rough terrain that our forces have not reached before and is considered a soft zone."

The press

front man

of the Commander-in-Chief of the Iraqi Armed Forces, Yahya Rasoul, announced on Tuesday, the launching of the second phase of Operation "Heroes of Iraq".


Posted by: Fred || 06/03/2020 00:00 || Comments || Link || E-Mail|| [110 views] Top|| File under: Islamic State
Israel-Palestine-Jordan
In first, classified Israeli missile hits 400km target range
[YNet] - Israel said on Tuesday it has successfully tested a new weapons system that contains a missile capable of hitting 400 km (249 miles) target range, an unprecedented feat for the country's aerospace industries.

LORA weapon system, a theater quasi-ballistic missile, was developed by Israel's Aerospace Industries and has been tested last month on a ship in the Mediterranean Sea in order to see its effectiveness in naval warfare.

LORA is a container-based surface-to-surface missile. A standard shipping container houses four missiles, which are controlled by an operator working from a command and fire control section located in another container.

This operator can control four container launchers at once, for a total of 16 of the missiles. The LORA can be stored in a container for up to 7 years without maintenance.


But will it work against the mighty Turkish & Iranian Navies?
Posted by: g(r)omgoru || 06/03/2020 06:37 || Comments || Link || E-Mail|| [238 views] Top|| File under:
Jordan thwarts two potential ISIS terrorist attacks
[ALMASDARNEWS] Jordan's General Intelligence Department thwarted two terrorist plots targeting its building in Zarqa, and one of its stationed patrols, and the accused were arrested in late February, al-Rai revealed this week.

According to the newspaper, the defendants planned their terrorist operation for the Islamic State

...formerly ISIS or ISIL, depending on your preference. Before that they were al-Qaeda in Iraq, as shaped by Abu Musab Zarqawi. They're really very devout, committing every atrocity they can find in the Koran and inventing a few more. They fling Allah around with every other sentence, but to hear western pols talk they're not really Moslems....
(ISIS/

ISIS

/IS/

ISIS

), and they were following the organization's versions to strengthen their resolve and consolidate their ideas with them.

According to the attorney of the State Security Prosecution, the two defendants face charges of conspiracy with the intention of carrying out terrorist acts and promoting the ideas of a terrorist group.
Posted by: Fred || 06/03/2020 00:00 || Comments || Link || E-Mail|| [108 views] Top|| File under: Islamic State
Five suspects on trial in Jordan for allegedly plotting to carry out suicide attacks against Israeli targets in the occupied West Bank
[PUBLISH.TWITTER]
The suspects were arrested in February, according to the source, who did not say why news of their detention was not made public then.

There was no immediate comment from Israel.

According to the charge sheet, one of the suspects had visited the Israeli-blockaded Gaza Strip in 2007, where he was trained to make explosive vests and bombs.

The suspect returned to Jordan in 2010 and seven years later, recruited the four other suspects with whom he plotted to infiltrate the West Bank and carry out attacks "with bombs against buses and trains and with explosive vests against other Israeli targets."

Posted by: Fred || 06/03/2020 00:00 || Comments || Link || E-Mail|| [97 views] Top|| File under:
Who's in the News
27
[untagged]
18
Antifa
7
Sublime Porte
5
Commies
4
Islamic State
2
Taliban
2
Arab Spring
1
Govt of Iran Proxies
1
Govt of Sudan
1
Hezbollah
1
Houthis
1
Govt of Iran
1
Muslim Brotherhood
1
al-Qaeda in North Africa
1
al-Qaeda
Bookmark
E-Mail Me
The Classics
The O Club
Rantburg Store
The Bloids
The Never-ending Story
Thugburg
Gulf War I
The Way We Were
Bio
Merry-Go-Blog
Hair Through the Ages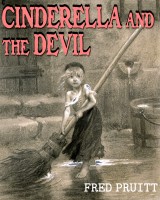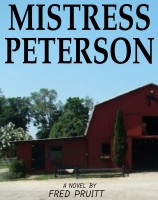 On Sale now!


A multi-volume chronology and reference guide set detailing three years of the Mexican Drug War between 2010 and 2012.

Rantburg.com and borderlandbeat.com correspondent and author Chris Covert presents his first non-fiction work detailing the drug and gang related violence in Mexico.

Chris gives us Mexican press dispatches of drug and gang war violence over three years, presented in a multi volume set intended to chronicle the death, violence and mayhem which has dominated Mexico for six years.
Click here for more information


Meet the Mods
In no particular order...


Steve White
Seafarious
Pappy
lotp
Scooter McGruder
john frum
tu3031
badanov
sherry
ryuge
GolfBravoUSMC
Bright Pebbles
trailing wife
Gloria
Fred
Besoeker
Glenmore
Frank G
3dc
Skidmark
Alaska Paul



Better than the average link...



Rantburg was assembled from recycled algorithms in the United States of America. No trees were destroyed in the production of this weblog. We did hurt some, though. Sorry.
54.237.183.249