Afghanistan
Asim Umar, Chief of AQIS Reported Toes Up in Afghanistan
[TheHindu] Afghanistan's National Directorate of Security said Umar was a Pakistani citizen, though some reports claim he was born in India.


The leader of al-Qaeda's South Asian branch was killed in a U.S.-Afghan joint raid in southern Afghanistan in September, Afghan officials confirmed on October 8.

Asim Umar
...chief of al-Qaeda's Sharia Committee for Pakistain, named head of al-Qaeda in India. His video appearances are frequently accompanied by clips of al Qaeda's senior propagandist in Pakistan, Ahmad Farooq. Umar the author of The Army of Anti-Christ: Blackwater, Documentation of the Dreadful Terrorist Activities of America's Blackwater in Islamic Countries...
, who led al-Qaeda in the Indian Subcontinent (AQIS) from its inception in 2014, was killed during a raid September 23 on a Taliban compound in the Musa Qala district of Helmand Province.


Many Thanks, noble warriors !


Afghanistan's National Directorate of Security said Umar was a Pakistani citizen, though some reports claim he was born in India.

He "was killed along with six other AQIS members, most of them Pakistani", the NDS tweeted, adding that Umar had been "embedded" with the Taliban.

The raid was part of a lengthy and confusing overnight operation between September 22 and 23 for which the U.S. provided air support.

Authorities said they would investigate reports that 40 civilians, including children, were killed in an air strike during the operation.

The NDS said that among the six other AQIS members killed in the raid was a man identified as "Raihan", a courier for al-Qaeda leader Ayman al-Zawahiri.

U.S. forces in Afghanistan declined to comment.

Under a stalled withdrawal plan negotiated between the U.S. and the Taliban, Washington agreed to pull troops from Afghanistan if the insurgents abide by security guarantees and cut all ties with al-Qaeda.
Posted by: Dron66046 || 10/08/2019 09:44 || Comments || Link || E-Mail|| [10805 views] Top|| File under: al-Qaeda in the Indian Subcontinent
Taliban release 3 Indian engineers, insurgents say
[DAWN] The Taliban

...the Pashtun equivalent of men...
have released three Indian engineers who were kidnapped in Afghanistan last year, Taliban sources told AFP on Monday, as part of an apparent prisoner swap that saw 11 fighters released.

In May 2018, the Taliban seized six Indian engineers who were working on a power plant project in Baghlan in northern Afghanistan, along with their Afghan driver.

Taliban officials in several different locations told AFP on condition of anonymity that three of the engineers were released in Baghlan province on Sunday.

The whereabouts of the others were not immediately clear.

Details about the swap, and who coordinated it, were also unclear, with the Afghan government, the Indian embassy in Kabul and the United States military in Afghanistan all declining comment.


Posted by: Fred || 10/08/2019 00:00 || Comments || Link || E-Mail|| [10797 views] Top|| File under: Taliban
Five Drug Traffickers Arrested In Nangarhar
[MOI.GOV.AF] CNPA arrested five drug traffickers with 21kg of illicit drugs and 27 liters of chemical substance which has been used in making heroin in Surkh Rod & Ghani Khil districts of Nangarhar.
Posted by: Fred || 10/08/2019 00:00 || Comments || Link || E-Mail|| [10795 views] Top|| File under: Narcos
18 Militants Killed After Taliban Attack Repelled In Kunduz
[MOI.GOV.AF] 18 Taliban killed & eight others wounded after the ANDSF repelled a Taliban attack in Qala-e-Zaal district of Kunduz. The incident took place while a group of Taliban launched an offensive on security checkpoints to overrun Qala-e-Zaal district.

Five Taliban terrorists killed and three others wounded during Afghan National Defense and Security Forces (ANDSF) joint clearance operation in Mahajir Bazaar region, Nehr Saraj district of Helmand. ANDSF seized two AK-47 rifles, two RPG-7 rockets, one rocket launcher and one radio handset.

Posted by: Fred || 10/08/2019 00:00 || Comments || Link || E-Mail|| [10800 views] Top|| File under: Taliban
A Key Commander Of Daesh Terrorists Group Arrested In Nangarhar
[MOI.GOV.AF] A key commander of Daesh terrorists group arrested during an operation carried out by General Command of Police Special Units (GCPSU) in Bati Kot district of Nangarhar. The commander was identified as Shirdad and he was involved in assassination of the Afghan National Defense and Security Forces (ANDSF) members, explosions and destructive activities. GCPSU seized two AK-47 rifles and two hand grenades.


Posted by: Fred || 10/08/2019 00:00 || Comments || Link || E-Mail|| [10798 views] Top|| File under: Islamic State
Arabia
Ansarallah forces kill several Sudanese soldiers in devastating attack in western Yemen
[ALMASDARNEWS] The Ansarallah forces carried out a devastating attack against a group of Sudanese soldiers that were deployed to the western countryside of Yemen's Ta'iz Governorate.

A statement from the official media wing of the Ansarallah Movement on Monday said that their forces carried out a direct missile attack on a Sudanese military gathering in the Al-Waziya District of the Ta'iz Governorate.

The spokesperson for the Ansarallah Movement added that this missile attack resulted in the death of several Sudanese soldiers.

On May 8th, 2018, the pro-government forces took control of the Waziya Junction after a fierce battle with the Ansarallah forces.

They would later score more advances in the Al-Waziya District after their allies arrived to help drive the Ansarallah troops out of this imperative area in western Yemen.
Posted by: Fred || 10/08/2019 00:00 || Comments || Link || E-Mail|| [10799 views] Top|| File under: Houthis
Europe
Nine dead as refugee boat sinks off Italian coast
[PRESSTV] At least nine people died when a boat carrying dozens of migrants colonists sank off the coast of the island of Lampedusa, south of Sicily,

Italia

's coastguard said on Monday.

The coastguard said rescue vessels had picked up 22 people, and search operations for other survivors were underway after an alert was received late on Sunday night that a boat carrying some 50 people was in difficulty.

The UN migration agency said the boat had set sail from Tunisia and had been carrying Tunisian and west African migrants colonists.

Vessels from the coastguard and customs police had reached the vessel, which overturned in rough seas about six nautical miles from the coast of Lampedusa, the coastguard said in a statement. Nine bodies had been recovered, it added.

"This highlights once again that urgent action is needed to address the situation in the Mediterranean," said Charlie Yaxley, a spokesperson for the United Nations


...a lucrative dumping ground for the relatives of dictators and party hacks...


' refugee agency, the UNHCR.


Posted by: Fred || 10/08/2019 00:00 || Comments || Link || E-Mail|| [10795 views] Top|| File under: Moslem Colonists
Multiple Injuries As Stolen Truck 'Rams Into Traffic' In German State Of Hesse
[RT] A stolen truck has rammed into traffic in the city of Limburg, Germany, causing a number of injuries. The driver has been arrested, though police are still determining whether the incident was an accident or a deliberate attack.

The truck plowed into the cars as they were stopped at a traffic light on Monday evening, injuring at least seventeen people, one of them seriously, according to local media. The driver was also reportedly injured in the collision.

At least 17 people were injured, local media outlets reported siting police.
Here's some additional information from a German TV newscast I saw:

The truck was stolen very close to the site of the incident. The perp opened the parked truck's door and dragged the surprised driver out without saying a word.

According to a witness who rendered first aid to the injured perp he's a young man of 'southern' appearance who said his name was Mohamed.


Thank you, Elmerert Hupens2660. Yahoo has the story from the AFP feed. Key new/confirming bits:

The daily Frankfurter Neue Presse (FNP) quoted the rightful driver of the truck, who was not named, as saying: "A man dragged me out of my lorry."

He said the man, in his 30s with short dark hair and a full beard, had yanked open the driver-side door and stared at him wide-eyed before forcing him out of the vehicle.

"I asked him 'What do you want from me?'," he told FNP. "He didn't say a word."

The newspaper quoted witnesses saying the truck sped into the parked cars before coming to a stop several metres from the traffic light.

When the man behind the wheel of the truck emerged from the crash, several passers-by provided first aid, FNP reported.

"The passers-by said the driver said 'Allah' several times" and spoke Arabic, FNP reported. Police did not confirm this account.

Bettina Yeisley from Limburg, whose office is directly next to the scene of the crash, told FNP that she heard a loud bang and ran out onto the street with colleagues.

They found the man sitting beneath a tree without knowing he had been driving.

"He was bleeding from the nose, his hands were bloody, his trousers torn. He said that everything hurt. I asked him his name and he said, 'My name is Mohammed'."


So now the question is whether he is a registered asylum seeker, a long term legal resident/citizen, or whether he is not supposed to be there, either because of unregistered entry or refusal to leave after being rejected.
Posted by: Elmerert Hupens2660 || 10/08/2019 00:00 || Comments || Link || E-Mail|| [10797 views] Top|| File under: Moslem Colonists
India-Pakistan
Indian fire kills woman in Azad Jammu and Kashmir: police
[DAWN] A police official said sniper fire by India killed a woman outside her home in Abbaspur in Azad Jammu and Kashmir (AJK).
"Woman" as in "armed militant in a Charbroiler cover burqa"?
Police official Zulqarnain Chaudhry said the woman was killed on Sunday and that the fire came from India, across the boundary in the disputed Himalayan region.

The incident took place as US Senators Chris Van Hollen and Maggie Hassan along with their staffers and US Chargé d'Affaires Ambassador Paul Jones were visiting Muzaffarabad to "see the ground situation and gauge public sentiment" following the illegal actions taken by India in occupied Jammu and Kashmir.


Posted by: Fred || 10/08/2019 00:00 || Comments || Link || E-Mail|| [10802 views] Top|| File under: Govt of Pakistan
Iraq
Iraqi police to replace army in Baghdad neighborhood
[Ynet] Iraq's army command says the prime minister has ordered that police replace the army in a heavily populated Shiite neighborhood of Baghdad where dozens were killed or

maimed

in

festivities

over the weekend.

This comes after a week of violence gripping Iraq has left more than 100 dead and thousands

maimed

.

Monday's order for the withdrawal of the army from Sadr City appears aimed at calming tensions in the neighborhood, where a populist Shiite

holy man

enjoys wide support.

Posted by: trailing wife || 10/08/2019 01:00 || Comments || Link || E-Mail|| [10795 views] Top|| File under: Govt of Iraq
Israel-Palestine-Jordan
IDF arrests Palestinian With A Weapon And Ammunition In Samaria
[Jpost] Earlier today, during an IDF combat operation near Kafr Qaddum in the Samaria Regional Brigade, combat soldiers arrested a Paleostinian suspect who had an M-16 and ammunition in his vehicle, according to the IDF.

The suspect and the findings were transferred to security forces for investigation.

Posted by: trailing wife || 10/08/2019 05:51 || Comments || Link || E-Mail|| [10793 views] Top|| File under:
Hamas arrested four for attempting to target leaders
[Ynet]

Hamas, the well-beloved offspring of the Moslem Brotherhood,

arrested four members of

bully boy

factions affiliated with ISIS

...embracing their inner Islamic Brute...
or the Salafist movement who planed attacks against the organization's leadership, according to the Lebanese daily Al Akhbar.

Hamas sources told the paper the four were also implicated in rocket launches against Israel in the last two years.

Posted by: trailing wife || 10/08/2019 05:48 || Comments || Link || E-Mail|| [10799 views] Top|| File under: Hamas
Israeli troops attack Palestinians near Joseph's Tomb in West Bank
[PRESSTV] Israeli troops have attacked Paleostinians who were trying to prevent hundreds of

Death Eater

settlers from storming Joseph's Tomb on the outskirts of Nablus in the occupied West Bank.

According to a report by the Paleostine Information Center, Israeli forces fired tear gas canisters and rubber-coated metal bullets at the Paleostinian residents who attempted to tackle the break-in on Sunday night.

A Paleostinian journalist was hit and injured in the abdomen by a bullet of that kind. The exact number of casualties remains sketchy.

The report added that nearly 1,000

Death Eater

Jewish settlers, under tight protection by Israeli soldiers, broke into the tomb and performed Talmudic rituals at the site, which is venerated by Jews, Christians and

Moslem

s.

Citing eyewitnesses, it added that several Israeli military vehicles surrounded the site and the neighboring areas to make way for the settlers' raid.

Joseph's Tomb is situated in the West Bank's Area A, which is controlled by the Paleostinian Authority (PA). However,


if you can't be a good example, then you'll just have to be a horrible warning...


the Israeli military allows settlers to visit the site without approval, and even escorts them into the place.

The Israeli regime prevents

Moslem

s from worshiping there.

Israelis claim the site contains the tomb of a rabbi, but the site is part of an old mosque where

Moslem

scholar Yusef Dweekat is buried.

Paleostinian residents in the area say the Israeli regime is planning to reoccupy the historical site after its military left the place in 2000.


Posted by: Fred || 10/08/2019 00:00 || Comments || Link || E-Mail|| [10797 views] Top|| File under: Palestinian Authority
Southeast Asia
Abu Sayyaf militant nabbed in Quezon City
[Inquirer] An alleged Abu Sayyaf sub-leader was arrested in Quezon City in a joint police and military operation last week.

Police spokesman Ronnie Montejo reported that Ibrahim Lambog Mullo, 26, was arrested in Batasan Hills, Quezon City on the evening of September 27. Montejo said Mullo was among the three militants of the terror group under police surveillance in Metro Manila. The two others were arrested in July, he said.

Mullo, who was presented by National Capital Region Police chief Guillermo Eleazar to the media, denied that he was a sub-leader of the terror group and claimed that he was in Metro Manila to live a normal life away from the Abu Sayyaf. He claimed that he had just moved to Quezon City to attend to his wife who recently gave birth.

He claims to be now working in a housing project for the Army Scout Rangers in Kamias and Calumpang, Bulacan which is a project of a construction owned by his wife's uncle.

Police said Mullo was recruited by the Ajang-Ajang sub-group initially through social media by Abu Sayyaf sub-leader alias Pading [sic] in 2017 while he was in Zamboanga City and has joined Abu Sayyaf operations in Patikul, Sulu.
Posted by: ryuge || 10/08/2019 00:00 || Comments || Link || E-Mail|| [10796 views] Top|| File under: Abu Sayyaf (ISIS)
Syria-Lebanon-Iran
Turkey starts bombing Kurds
[DailyMail] Turkey fires first shots: Ankara bombs Kurdish supply route ahead of invasion to create a 'peace corridor' along border just hours after Trump pulls US troops - as president reveals he has invited Erdogan to the White House next month

Turkey confirmed it carried out strikes against Kurdish forces on the Syria-Iraq border overnight Monday


Strike was designed to sever supply lines between Kurds in the two countries in preparation for invasion


Turkey plans to create a 'peace corridor' in northern Syria by driving Kurdish forces away from its border


Comes after Donald Trump agreed to withdraw U.S troops from Syria, but denied he abandoned the Kurds


Trump revealed on Tuesday that he has extended an invitation to Turkey's President Recep Tayyip Erdogan to meet with him at the White House in November


He tweeted that Turkey was a 'good trading partner' of the U.S and 'have been very good to deal with'
Posted by: 3dc || 10/08/2019 14:14 || Comments || Link || E-Mail|| [10807 views] Top|| File under: Sublime Porte
Syrian sources claim Turkey attacked in Iraq, not Syria
[Jpost] The Syrian Observatory for Human Rights denied a report
No, no! Certainly not!
by Syrian state news agency SANA earlier on Monday evening claiming that The Sick Man of Europe Turkey


...Qatar's satrapy in Asia Minor...


had conducted Arclight airstrike
...KABOOM!...
s in Syria against the Syrian Democratic Forces. According to the SOHR, the airstrikes hit targets in Iraq.

A White House official stated later on Monday night that the US has not seen any signs of a Ottoman Turkish operation in Syria yet, according to Steve Herman, a

news hound

from Voice of America news.

"It appears the Turks are intent on some sort of military operation, possibly combined with an effort to resettle refugees," said the White House official.

There are only 50 to 100 "special operators" in the region who the US does not want endangered if the Turks come over the border to engage with the Kurds. "This does not constitute a withdrawal from Syria," said the official to Herman, adding that the US does not endorse any Ottoman Turkish operation in Syria.

A U.S. official said that no one that needed to know could have been blindsided by the move to withdraw troops, as Trump discussed the move with senior advisors.

The commander of the Syrian Democratic Forces, Gen. Mazloum Kobane, told NBC news that they didn't expect the withdrawal at all. He received a call at 3 a.m. on Monday informing him of the decision.

Last December, Trump announced that the US would completely withdraw from Syria, but US officials convinced him to reverse the decision.

Ottoman Turkish forces carried out attacks against Kurdish forces and the anti-Assad Syrian Democratic Forces militia near the Ottoman Turkish border on Monday evening. Ottoman Turkish forces attacked SDF positions in the city of al-Malikiyah in the Hasakah area in northern Syria, reported SANA on Monday evening. The SDF includes Kurds and others in eastern Syria which the US has helped train, assist and advise during the war on ISIS

...embracing their inner Islamic Brute...
The Ottoman Turkish Air Force "neutralized" three PKK (Kurdistan Workers' Party) members in northern Iraq on Monday, according to the Ottoman Turkish National Defense Ministry, reported the Ottoman Turkish Anadolu Agency. The attacks were carried out in the Gara region near the Turkey-Iraq border.

Turkey will move forward with its long-planned military operation to create what it calls a "safe zone" in northern Syria and U.S. forces will not support or be involved in it, the White House press secretary announced early Monday morning.
The SDF withdrew from an oil field in the Deir ez-Zor area and headed towards the Ottoman Turkish border on Monday, according to the SOHR. The SDF lead protests against Iranian-backed militias in the Deir ez-Zor area in September.

The SOHR recorded a high alert level among the SDF in the Hasakah area due to concerns about a possible imminent Ottoman Turkish invasion.

"Turkey's unprovoked attack on our areas will have a negative impact on our fight against ISIS and the stability and peace we have created in the region in the recent years," said the SDF in a press statement. "As the Syrian Democratic Forces, we are determined to defend our land at all costs."

Iran's foreign minister on Monday backed Syrian

illusory sovereignty

and opposed military action in a phone call with his Ottoman Turkish counterpart, state media said, after a U.S. pull-back of troops in northeast Syria appeared to open the way to a Ottoman Turkish attack.

"(Mohammad Javad) Zarif, opposed military action and emphasized respect for Syria's territorial integrity and national

illusory sovereignty

and the need to fight terrorism and bring stability and security to Syria," state broadcaster IRIB said, about the phone call with Turkey's Mevlut Cavusoglu.

In a phone call on Monday, Ottoman Turkish Foreign Minister Mevlut Cavusoglu assured Zarif that the planned operation in Syria was only a "temporary measure," according to Sputnik news.

Posted by: trailing wife || 10/08/2019 10:53 || Comments || Link || E-Mail|| [10800 views] Top|| File under: Sublime Porte
'Very small number' of troops pulled from Syria-Turkey border: US official
[Times of Israel] The United States has pulled back a "very small number" of troops from areas of northern Syria along the Turkish border, a senior State Department official says, after US President Donald Trump seemed to indicate a wider retreat.

The pullback only concerns "two very small detachments" ‐ meaning less than 25 people in total ‐ that have been moved a "very short distance," the official says.

The announcement of the redeployment was interpreted as an American green light for a Turkish military operation against Kurdish forces in northeast Syria.

But the State Department official insists that Trump had clearly told Turkish President Recep Tayyip Erdogan that the US did not endorse any such operation ‐ a message also conveyed by the Pentagon.

"We think this operation is a very bad idea. We do not think this operation will provide more security," the official says.

He says that, beyond the small pullback of troops, "there's no change to our military posture in the northeast."
Posted by: Besoeker || 10/08/2019 01:34 || Comments || Link || E-Mail|| [10796 views] Top|| File under:
Russian military increases presence in northern Aleppo to block potential Turkish Army operation
[ALMASDARNEWS] A Russian military convoy was spotted patrolling the area around the key town of Tal Rifa'at, which is jointly controlled by the Syrian Arab Army (SAA) and Kurdish-led People's Protection Units (YPG).

According to an army source in the Aleppo Governorate, the Russian Armed Forces have recently increased their presence in Tal Rifa'at after the Ottoman Turkish military threatened to launch a new operation in northern Syria.

The source said Russia is committed to not giving up this part of northern Aleppo or any part of Syria that is controlled by the Syrian Arab Army and their allies.

This also bodes well for the YPG forces in the area because it will prevent the Ottoman Turkish military from launching a wide-scale assault in this part of the Aleppo Governorate.

While the Syrian Arab Army and YPG are not engaged in any hostilities against one another, the former is hoping to eventually take over this part of the Aleppo Governorate after a political settlement is reached between the government and Syrian Democratic Council (SDC).
Posted by: Fred || 10/08/2019 00:00 || Comments || Link || E-Mail|| [10799 views] Top|| File under: Sublime Porte
Russian Special Forces open new Euphrates crossing between SDF, SAA lines
[ALMASDARNEWS] The Russian Special Forces opened a new crossing in the Euphrates River Valley amid reports of an imminent Ottoman Turkish military operation in this region.

According to reports, the Russian Special Forces opened the crossing between the lines of the Syrian Arab Army (SAA) and Syrian Democratic Forces (SDF) in the Deir Ezzor Governorate.

As shown in photos released by the KTB media channel, the Russian Special Forces can be seen observing the construction of the new crossing in the Euphrates River Valley region.


Posted by: Fred || 10/08/2019 00:00 || Comments || Link || E-Mail|| [10803 views] Top|| File under: Govt of Syria
Over 30 foreign jihadists killed in joint Syrian-Russian operation in Idlib
[ALMASDARNEWS] The Syrian and Russian air forces carried out a strategic attack on two Hurras al-Deen bases in the eastern countryside of the Idlib Governorate on Sunday.

These Arclight airstrike

...KABOOM!...
s by the Russian and Syrian air forces reportedly destroyed the terrorist bases in the eastern Idlib towns of Agher and Ballisa, resulting in the death of many jihadist combatants, mostly foreign

murderous Moslem

s.

While pro-opposition Syrian Observatory for Human Rights (SOHR) placed the

corpse count

at nine, with six of the casualties being Hurras al-Deen terrorists, the Syrian military's numbers were less conservative.

According to the Syrian military, the joint Russian-Syrian attack resulted in the death of more than 30

holy warriors

from the Hurras al-Deen group, with almost all of the reported casualties being foreign combatants.

Among the dead jihadists were several

hard boyz

from the Russian Caucasus region, including the countries of Azerbaijan, Georgia, Chechnya.


Posted by: Fred || 10/08/2019 00:00 || Comments || Link || E-Mail|| [10796 views] Top|| File under: al-Qaeda
Who's in the News
37
[untagged]
7
Govt of Iraq
6
Sublime Porte
4
Govt of Iran
3
Moslem Colonists
2
Govt of Iran Proxies
2
Commies
2
Taliban
2
Govt of Pakistan
1
Jamaat-e-Ulema Islami
1
al-Qaeda
1
Houthis
1
Hamas
1
Arab Spring
1
al-Qaeda in the Indian Subcontinent
1
Thai Insurgency
1
Islamic State
1
Abu Sayyaf (ISIS)
1
Narcos
1
Govt of Syria
1
Palestinian Authority
Bookmark
E-Mail Me
The Classics
The O Club
Rantburg Store
The Bloids
The Never-ending Story
Thugburg
Gulf War I
The Way We Were
Bio
Merry-Go-Blog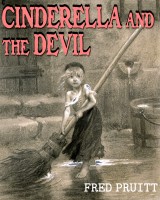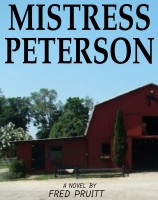 On Sale now!


A multi-volume chronology and reference guide set detailing three years of the Mexican Drug War between 2010 and 2012.

Rantburg.com and borderlandbeat.com correspondent and author Chris Covert presents his first non-fiction work detailing the drug and gang related violence in Mexico.

Chris gives us Mexican press dispatches of drug and gang war violence over three years, presented in a multi volume set intended to chronicle the death, violence and mayhem which has dominated Mexico for six years.
Click here for more information


Meet the Mods
In no particular order...


Steve White
Seafarious
tu3031
badanov
sherry
ryuge
GolfBravoUSMC
Bright Pebbles
trailing wife
Gloria
Fred
Besoeker
Glenmore
Frank G
3dc
Skidmark



Better than the average link...



Rantburg was assembled from recycled algorithms in the United States of America. No trees were destroyed in the production of this weblog. We did hurt some, though. Sorry.
3.235.180.193

Help keep the Burg running! Paypal: