Afghanistan
Three Death Row Inmates Released
[Tolo News] Afghan

politician

s on Thursday claimed that the government had released three dangerous inmates from prison who were convicted and sentenced to the death penalty on charges of coordinating

suicide kaboom

s.

A list of some three hundred prisoners sentenced to death has been dispatched to the President Hamid Maybe I'll join the Taliban Karzai
... A former Baltimore restaurateur, now 12th and current President of Afghanistan, displacing the legitimate president Rabbani in December 2004. He was installed as the dominant political figure after the removal of the Taliban regime in late 2001 in a vain attempt to put a Pashtun face on the successor state to the Taliban. After the 2004 presidential election, he was declared president regardless of what the actual vote count was. He won a second, even more dubious, five-year-term after the 2009 presidential election. His grip on reality has been slipping steadily since around 2007, probably from heavy drug use...
for his signature. But, reportedly, three names are missing from the list after the most recent, and controversial, tranche of releases from Bagram prison.

"I am aware that three individuals sentenced to death have been released, and had been convicted on charges of coordinated

suicide kaboom

s and

kaboom

s, with

women and kiddies

being killed in these attacks," Herat


...a venerable old Persian-speaking city in western Afghanistan, populated mostly by Tadjiks, which is why it's not as blood-soaked as areas controlled by Pashtuns...


MP Nahid Farid said.

Although the names of the three inmates were not provided, it is known that some 650 prisoners were set to be released from Bagram prison upon the order of a special commission assigned to reviewing criminal cases by Karzai.

The Afghan government, led by Karzai, has pushed a strategy of releasing

krazed killer

prisoners in hopes of building goodwill with anti-government groups ahead of the NATO


...the North Atlantic Treaty Organization. Originally it was a mutual defense pact directed against an expansionist Soviet Union. In later years it evolved into a mechanism for picking the American pocket while criticizing the cut of the American pants...


troop withdraw next year. Reconciliation with the Taliban has been one of Karzai's top priorities this year.

But efforts to release prisoners suspected of causing innocent deaths, and who were difficult for Afghan and foreign forces to apprehend, have sparked controversy and heavy criticisms from Afghan leaders less willing to do the Taliban any favors.

"One of the main issues is that there is no respect and balance between the trilateral bodies, and this issue is especially felt in the house," MP Farid said.

Some have said Karzai's commission is illegal as it does not have court sanction.

"There is no need to separately describe their crimes, each one of them have committed a crime, they have acted against the laws, they have committed murders with political ambitions - it's a fact that these individuals have committed murders," Supreme Court

front man

Abdullah Attayee said on Thursday.

The President's office, the office for Administrative Affairs and Council of Ministers declined to comment on the subject.

Posted by: Fred || 01/03/2014 00:00 || Comments || Link || E-Mail|| [6476 views] Top|| File under: al-Qaeda
Africa Horn
Six killed by car bombs in Mogadishu
Police say two car bombs have exploded outside a hotel in Somalia's capital often used by foreigners and government officials, killing six people and wounding eight.

Senior police Capt. Mohamed Hussein, who gave the casualty figures, said it wasn't immediately known who was responsible for the blasts outside the Jazeera Hotel near Mogadishu's international airport. However, the al-Qaida-linked Islamic rebels of al-Shabab frequently stage lethal attacks in Somalia near the seat of government and at sites popular with foreigners.


So Captain, what are the odds that it was radical Lutherans?

In a radio message prior to the attach, a senior al-Shabab commander warned civilians to stay away from government buildings as well as sites controlled or owned by foreigners.

The commander, Ali Mohammed Hussein, said attacks were imminent in Mogadishu.
Posted by: Steve White || 01/03/2014 00:00 || Comments || Link || E-Mail|| [6474 views] Top|| File under:
Africa North
Two Swiss tourists found murdered in Egyptian resort
A pair of Swiss tourists were found murdered in an Egyptian resort on the Red Sea, AFP cited Switzerland's ATS news agency as reporting Friday.

Swiss authorities had not released any immediate details of the incident, but the Swiss Foreign Ministry had allegedly confirmed the deaths of two of its citizens in Egypt, according to local news.


Which part of "Country at Civil War" they didn't understand?
Posted by: g(r)omgoru || 01/03/2014 04:09 || Comments || Link || E-Mail|| [6495 views] Top|| File under:
Two killed in Alexandria as pro-Morsi marches
[Al Ahram] Two people were killed late Wednesday night in

festivities

between pro-Morsi supporters and security forces in Alexandria, according to sources from the Ministry of Health, reported Ahram arabic gate Thursday.

According to sources in the ambulance authority, the victims, Ahmed Badie and Mostafa Hamorsh, were shot during the

festivities

in Galeem area in Alexandria.

Police general Nasser El-Abd said the

festivities

resulted in the injury of a police officer and two low ranking

coppers

.

Several areas in Alexandria Wednesday witnessed

festivities

between pro-Morsi supporters and security forces after the attempt of the Morsi supporters to organise rallies calling on people to boycott the upcoming constitutional referendum.

Last week, the interim government designated the

Moslem Brüderbund

a terrorist organization, allowing security forces to disperse protests of Brotherhood members and supporters by force.

Heavy penalties are threatened for those participating in Brotherhood protests.

Egypt's amended constitution will be put to a referendum 14-15 January 2014.

Posted by: Fred || 01/03/2014 00:00 || Comments || Link || E-Mail|| [6477 views] Top|| File under: Arab Spring
Seven explosive devices defused in Nile Delta's Tanta
[Al Ahram] Seven

bomb

s were defused in the Nile Delta city of Tanta on Thursday, a source at the Security Media Centre has told Al-Ahram Arabic news website.

According to local police, an unknown figure left a black bag on the road separator twenty metres from a

cop shoppe

.

An explosives team found seven homemade devices connected to an electrical circuit and a timer.

Security forces have said they will increase their presence at sensitive sites around Egypt, and strive to identify who planted the devices.

Militant attacks against security targets, mostly in the Sinai Peninsula, have been on the rise since Morsi's ouster. There have been sporadic attacks in the capital and other provinces.

The military has killed and incarcerated
Youse'll never take me alive coppers!... [BANG!]... Ow!... I quit!
a large number of alleged Islamist

turbans

in a broad counterinsurgency operation in recent months.

Posted by: Fred || 01/03/2014 00:00 || Comments || Link || E-Mail|| [6478 views] Top|| File under: Arab Spring
Bangladesh
Bomb attack injures 10 at Lalbagh election rally of AL candidate
[Dhaka Tribune] More than 10 people, including three women and a child,

were maimed

yesterday in a

kaboom

at a rally in Lalbagh, organised by Mostofa Jalal Mohiuddin, Awami League's election candidate for the Dhaka-7 constituency.

Witnesses and police said unidentified criminals hurled three powerful bombs from the top of a building adjacent to the gate of Islambagh Eidgah grounds at around 5:30pm, as people were preparing to bring out a procession at the end of a rally.

The injured victims Monir Hossain, 20, Kamrul Islam, 20, Md Yiad, 11, Alamgir Hossain, 42, Monowara Begum, 30, Khaleda Akhter, 22, Helena, 35, Faruq Rahman, 27, Belal Ahmed, 25, and Imran, 20 have been admitted to the Dhaka Medical College Hospital.

Sources at the DMCH said three among the injured -- Monir, Kamrul and Alamgir -- were

at death's door

s.

Pedestrians were also among the victims, said the relatives of the victims.

"Two or three unidentified criminals hurled three bombs from the top of an adjacent building.

The bombs went kaboom! creating heavy sounds.

But how they

expeditiously departed at a goodly pace

could not be seen because of heavy smoke which engulfed the entire area," said injured victim Belal Ahmed.

Some locals claimed that

small-time Mister Big

Miah, a brother of Haji Delwar of Killarmor, and his aides might have made the attacks.

Meanwhile,


...back at the Hubba Hubba Club, Nunzio wondered: Where the hell was Chumbaloni? And where was his $600?...


Mostofa Jalal and State Minister for Law Quamrul Islam, who was also present at the rally, visited the victims at the DMCH later in the evening.

Following the visit, the AL candidate said top ranking criminals -- who were seen sitting inside the rally venue were responsible for the attack. Jalal, however, did not elaborate who those criminals were loyal to.

He added: "The attacks were made in an attempt to reduce my sky-high popularity."

The candidate urged the government for proper investigation and arrest of the real criminals as well as responsible persons.

On the other hand, Abdur Rouf, publicity secretary of Lalbagh thana unit of Swechchhasebok League, directly alleged rebel candidate Haji Mohammad Selim for the attacks.

Talking to the Dhaka Tribune, Rouf alleged: "None but the cadres of Haji Selim made the attacks."

Haji Mohammad Selim, a former

politician

in the same constituency and a joint secretary of Awami League's Dhaka city unit, however snubbed out the allegation, saying: "I am not interested or involved in such activities. I am busy with my publicity activities. If anybody wants to involve me, it will be a wrongdoing for him."

State minister Quamrul Islam said an investigation would reveal the criminals responsible and arrests would be made as per the investigation.

Contacted, Harun-ur-Rashid, deputy police commissioner of Lalbagh division, said they were looking into the matter and trying to identify and arrest the responsible criminals.
Posted by: Fred || 01/03/2014 00:00 || Comments || Link || E-Mail|| [6473 views] Top|| File under:
Four bombs go off near Khaleda Zia's Gulshan residence
[Dhaka Tribune] Four crude bombs were went kaboom! near the residence of BNP Chairperson
the loathesome Khaleda Zia
Three-term PM of Bangla, widow of deceased dictator Ziaur Rahman, head of the Bangla Nationalist Party, an apparent magnet for corruption ...
in the capital's Gulshan amid presence of a huge contingent of forces from police,

Rapid Action Battalion

and intelligence agencies.

The bombs went off one after another just 30 yards away from the residence of Khaleda Zia on the Road-70.

Witnesses said bombs were blasted at 6:45pm at the place where two sand-laden trucks had been parked. But the trucks were removed immediately after the

kaboom

s.

After the

kaboom

the entire area was engulfed in smoke.

Contacted, Rafiqul Islam, officer-in-charge of Gulshan Police Station, however said the bombs went kaboom! on the Road-70 near the American club which is far away from the residence of Khaleda Zia whose residence is located on the Road-79.

Asked, the OC said they could not identify and arrest the criminals. "We are trying to identify and arrest them."

The OC evaded the question about how criminals could blasted bombs and fled away safely despite the presence of a huge number of forces amid the restriction on the movement of people and transports on the roads near the residence of Khaleda Zia.
Posted by: Fred || 01/03/2014 00:00 || Comments || Link || E-Mail|| [6474 views] Top|| File under:
China-Japan-Koreas
Executed by ... dog
THE execution of Jang Song Thaek, the No. 2 man in North Korea, took Beijing by surprise and will adversely affect bilateral relations. Beijing's displeasure is expressed through the publication of a detailed account of Jang's brutal execution in Wen Wei Po, its official mouthpiece, in Hong Kong, on Dec 12.

According to the report, unlike previous executions of political prisoners which were carried out by firing squads with machine guns, Jang was stripped naked and thrown into a cage, along with his five closest aides. Then 120 hounds, starved for three days, were allowed to prey on them until they were completely eaten up. This is called "quan jue", or execution by dogs.

The report said the entire process lasted for an hour, with Fat Boy Mr Kim Jong Un, the supreme leader in North Korea, supervising it along with 300 senior officials.

The horrifying report vividly depicted the brutality of the young North Korean leader. The fact that it appeared in a Beijing- controlled newspaper showed that China no longer cares about its relations with the Kim regime.

Two days later, the Global Times, associated with the People's Daily, a Chinese Communist Party organ, followed up with a sternly worded editorial saying that the abrupt political change epitomised the backwardness of the North Korean political system. It warned the Chinese government not to coddle North Korea any longer, saying that the majority of Chinese were extremely disgusted with the Kim regime.

The incendiary story, plus the stern editorial, provided a measure of the extent of Beijing's loathing, which is quite understandable.

In purging a top official known for his close ties with Beijing in such a brutal manner, Pyongyang did not hide its antagonism towards China.

The official litany of Jang's treason implicated China three times. Jang was accused of underselling coal and other natural resources for which China was virtually the sole customer. He was also charged with "selling off the land of Rason economic and trade zone to a foreign country for a period of five decades under the pretext of paying debts". Finally, he was accused of selling precious metals, thus disrupting the country's financial stability. In fact, China purchased some of North Korea's gold reserves several months ago. He was also accused of aiding Chinese businessmen in securing low prices for North Korean goods and commodities.


Now might China curb its dog?
Posted by: Steve White || 01/03/2014 08:44 || Comments || Link || E-Mail|| [6508 views] Top|| File under:
Europe
Weapons found at Palestinian mission in Prague
[JPOST] The Paleostinian envoy to Prague was 'deliberately killed', his daughter alleged on Thursday, a day after he died in a mysterious

kaboom

after opening a safe in his residence. Czech police said the blast that killed ambassador Jamal al-Jamal might have been caused by mishandling an explosive securing the safe. They said they were not treating it as an attack or a terrorist incident.

In a further twist,

Sherlocks

found unlicensed weapons at the Paleostinian diplomatic mission, and the Czech foreign ministry said it would demand an explanation.
Do you really need an explanation?
Jamal suffered lethal injuries to his head, chest and abdomen in the

kaboom

on New Year's Day. His daughter Rana al-Jamal, 30, told

Rooters

: "We believe my father was killed and that his death was something arranged and not an accident. How? We do not know and that is what we want to know."

Jamal had been in Prague only since October but had previously served at the mission for two decades from the mid-1980s, the daughter said. He had used the safe during that period and it remained in Prague when he left, she added by telephone from Ramallah in the West Bank.

The Paleostinian mission is in the process of moving into a new embassy and residence, which share the same compound. Jamal was killed at the new residence.

"The safe was emptied and moved to the house. My father had been putting documents inside it and it was open," Rana al-Jamal said. "The

kaboom

took place while he used it."

She said her mother, who was there at the time, had told her the safe had not been badly damaged.

Nabil el-Fahel, a

front man

for the Paleostinian mission, said the safe was being used on a daily basis to store cash.

Some safes can be fitted with small charges to destroy secret documents in the event of the lock being tampered with. But Fahel said embassy staff were not aware that any explosive mechanism was attached to the safe that Jamal opened.

Weapons find

Prague police chief Martin Vondrasek told Czech Radio that

Sherlocks

had found weapons at the mission that were not registered with local authorities. He did not reveal the quantity and type.

A Paleostinian official, speaking on condition of anonymity
... for fear of being murdered...
, told

Rooters

that the mission's staff had submitted the arms to the Czech authorities. He did not elaborate on the type of weapons involved, but said they had been retrieved from an old sack and had been untouched since Cold War times.

The Czech foreign ministry said it was concerned by the discovery. It said diplomats' weapons were subject to local laws on arms, which require registration and licensing.

"The ministry is concerned that among evidence... were weapons not registered in the Czech Republic," the ministry said in a statement.

"In such case, the Vienna Convention on diplomatic relations may have been breached and we will demand an explanation," it added, referring to the international rules that govern the activities of diplomats and embassies.
Posted by: Fred || 01/03/2014 00:00 || Comments || Link || E-Mail|| [6478 views] Top|| File under: Palestinian Authority
The Grand Turk
Turkey seizes arms in truck bound for Syria
Turkish security forces have seized a truck laden with weapons bound for Syria and arrested three people including a Syrian, local media reported on Thursday.

Acting on a tipoff, security forces on Wednesday stopped the truck in the southern province of Hatay on the Syrian border, Hurriyet newspaper reported. A significant quantity of ammunition and weapons were discovered in the truck, whose drivers claimed they were carrying aid on behalf of the pro-Islamic Widows Ammunition Fund Humanitarian Relief Foundation (IHH).

But IHH dismissed the allegations as "slanderous".
"Our organisation has nothing to do with this case," a spokesman for the relief group told AFP.

Turkey is a vocal critic of Syrian President Bashar Al Assad and has openly supported the rebels fighting his regime, but has always denied arming them.

In December, local media reported that Turkey had shipped 47 tonnes of weapons to the rebels since June. But Defence Minister Ismet Yilmaz denied weapons of war had been sent to Syria, saying only hunting rifles had been exported.


Rifles. Hunting rifles. .30 caliber, semi-automatic assault hunting rifles. And a lot of ammo...

Turkey is sheltering about 600,000 Syrian refugees who have fled the civil war as well as the main Syrian opposition group.
Posted by: Steve White || 01/03/2014 00:00 || Comments || Link || E-Mail|| [6484 views] Top|| File under:
India-Pakistan
Army takes control of Peshawar Central Jail
[DAWN] More than 200 security personnel were deployed in and around Beautiful Downtown Peshawar


...capital of Khyber Pakhtunkhwa (formerly known as the North-West Frontier Province), administrative and economic hub for the Federally Administered Tribal Areas of Pakistan. Peshawar is situated near the eastern end of the Khyber Pass, convenient to the Pak-Afghan border. Peshawar has evolved into one of Pakistan's most ethnically and linguistically diverse cities, which means lots of gunfire.


Central Jail in addition to the army personnel postings to guard the jail which according to security sources, was on account of routine rehearsal arranged to cope with an emergency situation.

Intelligence sources also said that due to potential threat of

Death Eaters

planning to attack Central Jail Peshawar and free some high profile prisoners, security personnel sealed the jail and also cancelled routine meetings of the visitors with the prisoners adding that under-trial prisoners scheduled for court hearings were also not allowed to leave as the gates of the jail were completely sealed.

The Central Jail authorities confirmed that the daily routine visits of the civilian were cancelled whereas daily shipment of supplies to the jail including food items were halted, adding that "more army personnel have come in and taken over the charge of affairs completely."

Security sources on the other hand say that to check and improve the response, a joint rehearsal of the prisons administration, police and army was conducted last night.

The security personnel still remained deployed in and around the jail time whereas the gates of the Central Prison remained closed till afternoon.

High profile prisoners like alleged US spy Dr Shakeel Afridi, TNSM
...Tehreek-e-Nafaz-e-Shariat-e-Mohammadi (Movement for the Enforcement of Islamic Law) is a Pak militant group whose objective is to enforce their definition of Sharia law in Pakistain whether anybody wants it or not. It was founded by Sufi Muhammad in 1992, and was banned by President Musharraf in January, 2002 after Sufi dispatched several thousand yokels to Afghanistan to fight the infidel and ended up with most of them killed or captured and held for ransom. In 2007 TNSM took over Swat, which shows how well the banning worked. TNSM is the Pony League of Islamic militancy..
chief Mualana Sufi Muhammad and a number of Taliban prisoners are being kept in Peshawar Jail.

Army personnel remain deployed inside the jail while in normal routine and roads leading to the Jail and High Court were also sealed to avert any potential threat.
Posted by: Fred || 01/03/2014 00:00 || Comments || Link || E-Mail|| [6472 views] Top|| File under: Govt of Pakistan
Iraq
Qaeda militants control parts of Iraq
[Al Ahram] Al-Qaeda-linked

snuffies

were on Thursday in control of more than half of the Iraqi city of Fallujah and parts of Ramadi, a security official and witnesses said.

"Half of Fallujah is in the hands of ISIL (the Qaeda-linked Islamic State of Iraq and the Levant) group, and the other half is in the control of" armed

rustics

, an interior ministry official told AFP.

A witness in the city west of Storied Baghdad


...located along the Tigris River, founded in the 8th century, home of the Abbasid Caliphate...


said that

snuffies

had set up checkpoints each manned by six to seven people in central and south Fallujah.

"In Ramadi, it is similar -- some areas are controlled by ISIL and other areas are controlled by"

rustics

, the interior ministry official said, referring to the Anbar

picturesque provincial capital

, which lies farther to the west.

An AFP journalist in Ramadi saw dozens of trucks carrying heavily-

gunnies

driving in the city's east, playing songs praising ISIL.

Lyrics included "The Islamic State remains," and "Our State is victorious."

The

snuffies

also carried black flags bearing the words "Allah Rassul Mohammed," which are frequently flown by jihadist groups.

Clashes broke out in the Ramadi area on Monday as security forces tore down the country's main Sunni Arab anti-government protest site, and continued for two more days.

On Wednesday,

snuffies

in the city sporadically clashed with security forces and torched four

cop shoppe

s, but the

festivities

had subsided by Thursday, the AFP journalist said.

The violence also spread to Fallujah,
... the City of Mosques, which might have somthing to do with why it's not called Center of Prosperity or a really nice place to raise your kids...
where police abandoned most of their positions on Wednesday and

snuffies

burned some

cop shoppe

s, officers said.

Iraqi Prime Minister Nuri al-Maliki on Tuesday said that Iraqi soldiers would depart restive cities in Anbar province, but reversed that decision the following day.

Army forces on Thursday remained outside Ramadi.

The removal of the protest camp was a victory of sorts for Maliki, who had long wanted it gone and had termed it a "headquarters for the leadership of Al-Qaeda".

But it has come at a high cost in terms of deteriorating security in Anbar.

And while its closure removed a physical sign of deep-seated grievances among Sunni Arabs, their complaints of being marginalised by the Shiite-led authorities and unfairly targeted by security forces remain unaddressed.
Posted by: Fred || 01/03/2014 00:00 || Comments || Link || E-Mail|| [6570 views] Top|| File under: Islamic State of Iraq & the Levant
Suicide bomber kills 13 near Baquba: Iraq police
[Al Ahram] A

jacket wallah

detonated an explosives-rigged vehicle on Thursday near car dealerships in Baladruz, close to the Iraqi city of Baquba, killing 13 people, police and a doctor said.

The blast in Baladruz, north of Storied Baghdad


...located along the Tigris River, founded in the 8th century, home of the Abbasid Caliphate...


, also

maimed

25 people, the sources said.

The bombing comes as security forces and

rustics

battled Al-Qaeda-linked

hard boyz

who took control of parts of two cities in Anbar province, west of the capital.

Violence in Iraq has reached a level not seen since 2008, when the country was just emerging from a brutal period of sectarian killings.

Experts say widespread discontent among Iraq's Sunni Arab minority, who say they are marginalised by the Shiite-lead government and unfairly targeted by security forces, has fuelled the increase in violence.
Posted by: Fred || 01/03/2014 00:00 || Comments || Link || E-Mail|| [6479 views] Top|| File under: Islamic State of Iraq & the Levant
Bombing in northern Iraq city kills 16
Authorities in Iraq say a vehicle bomb targeting a street full of shoppers in a city north of Baghdad has killed 16 people and wounded 31 others.

Security officials say the pickup truck laden with explosives blew up Thursday evening in a commercial street of Balad Ruz, 45 miles (70 kilometres) northeast of Baghdad, destroying several shops. Health officials confirmed the security official's reported casualty toll.

In other attacks Thursday, an explosive stuck onto a public minibus exploded in Baghdad's Shaab district, killing 4 people and wounding six. Three soldiers were killed and five wounded in a bombing of their patrols in the northern city of Mosul, the officials said.
Posted by: Steve White || 01/03/2014 00:00 || Comments || Link || E-Mail|| [6472 views] Top|| File under:
Israel-Palestine-Jordan
Security forces nab Islamic Jihad members suspected of planting Bat Yam bus bomb
Security forces have arrested 14 members of an Islamic Jihad terrorist group from Bethlehem who is suspected of blowing up a bus in Bat Yam last month, it was cleared for publication on Thursday.

The passengers of the bus narrowly escaped the December 22 bombing when an alert passenger informed the driver of a suspected package on the bus. The driver evacuated the bus while another passenger looking inside the bag found what he said looked like a pressure cooker with a red wire coming out of it.


Eat your heart out, NSA!
Posted by: g(r)omgoru || 01/03/2014 04:07 || Comments || Link || E-Mail|| [6499 views] Top|| File under:
Ex-Israeli envoy to Argentina: Israel killed most perpetrators of AMIA, embassy bombings
Former ambassador Itzhak Aviran accuses Argentine gov't of not doing enough to probe 1990s Buenos Aires terrorist attacks.

Israel has killed most of the perpetrators responsible for the deadly attacks on its embassy and on the Argentine Jewish Charities Federation (AMIA) building in Buenos Aires, former Israeli ambassador to Argentina Itzhak Aviran said on Thursday.

"The large majority of those responsible are no longer of this world, and we did it ourselves," Aviran told the Buenos Aires-based AJN Jewish news agency, according to AFP.
Posted by: g(r)omgoru || 01/03/2014 04:03 || Comments || Link || E-Mail|| [6477 views] Top|| File under:
Southeast Asia
Thai army to set up mountain bases in the far south
Thailand's army has ordered military rangers to set up outposts along the Budu mountain range in the deep South to stop terrorists insurgents using the area as a base for guerrilla training camps and hideouts.

The order was issued recently by army chief Prayuth Chan-ocha, a security source in the deep South said.

A source said the new mission was "risky but will challenge the militants", saying security forces need to be stationed in the area to monitor and crack down on illegal activities.

The army has never posted troops along the mountain range, but has found a growing number of terrorist insurgent hideouts and weapons caches there in recent years. It has decided to take a proactive approach against the terrorist rebel groups, the source said.

With a total area of more than 293 square kilometers, the Budu mountain range covers parts of all three southernmost provinces. Once troops set up their camps in the mountains, they will be at risk of raids by terrorists militants who will likely outnumber the soldiers, the source said.
Posted by: ryuge || 01/03/2014 00:00 || Comments || Link || E-Mail|| [6474 views] Top|| File under:
Syria-Lebanon-Iran
Shelling on Arsal's Countryside Wounds Nine Syrian Fighters
[An Nahar] Shelling from Syria Thursday

maimed

nine Syrian fighters on the Lebanese border who had fled fighting in their country, a security source said.

"Nine Syrians were

maimed

as a result of cross-border artillery shelling from Syria that struck the area of Khirbet Dawoud in the Arsal countryside," the source told Agence

La Belle France

Presse.

"There are groups of Syrians, most of them fighters, in the countryside of Arsal" in the eastern Lebanese Bekaa Valley, the source added.

The fighters had "fled from Qalamoun in Damascus province for

Leb

in recent weeks because of intensified fighting between Syrian troops and armed opposition groups."

The source also said fierce fighting has raged in border areas near Damascus and Homs provinces, which was confirmed by the

Britannia

-based Syrian Observatory for Human Rights.

Posted by: Fred || 01/03/2014 00:00 || Comments || Link || E-Mail|| [6470 views] Top|| File under: al-Nusra
Celebratory Gunfire over Dahieh Blast Sparks Deadly Clash in Tripoli
[An Nahar] An exchange of gunfire erupted on Thursday between the rival Tripoli


...a confusing city, one end of which is located in Lebanon and the other end of which is the capital of Libya. Its chief distinction is being mentioned in the Marine Hymn...


neighborhoods of Bab al-Tabbaneh and Jabal Mohsen, in the wake of a deadly blast that rocked the Beirut southern suburb of Haret Hreik.

Heavy celebratory gunfire had erupted in Bab al-Tabbaneh as news broke that a bombing occurred in Hizbullah's stronghold in Dahieh, the thing that led to tensions in the two Tripoli districts.

The clash ended as army units responded to the sources of gunfire in both areas.

One person was killed and at least five others were

maimed

in the unrest.

"Mirna Jamal al-Dablana and her mother were

maimed

in Bab al-Tabbaneh while Ali and Suleiman Badr Hasan

were maimed

as two grenades went kaboom! in Jabal Mohsen's al-Sheikh Omran area," LBCI television reported.

It later said that Jabal Mohsen resident Fatima Mohammed Bartal died of her wounds after she was hit by sniper fire from Bab al-Tabbaneh.

Another Jabal Mohsen resident identified as Ali Hasan was also

maimed

after a hand grenade was hurled at him in Bab al-Tabbaneh. He was transferred to the al-Saydeh Hospital in Zgharta for treatment.

At least four people were killed and around 77 others

maimed

as a

boom-mobile

ing targeted Haret Hreik. Tripoli itself was rocked by deadly bombings that hit two mosques in August.

Posted by: Fred || 01/03/2014 00:00 || Comments || Link || E-Mail|| [6471 views] Top|| File under:
Who's in the News
32
[untagged]
4
Arab Spring
3
Govt of Pakistan
3
Abdullah Azzam Brigades
2
Islamic State of Iraq & the Levant
2
al-Qaeda
1
Hamas
1
Lashkar e-Jhangvi
1
Hezbollah
1
Salafists
1
Palestinian Authority
1
al-Qaeda in Pakistan
1
al-Nusra
Bookmark
E-Mail Me
The Classics
The O Club
Rantburg Store
The Bloids
The Never-ending Story
Thugburg
Gulf War I
The Way We Were
Bio
Merry-Go-Blog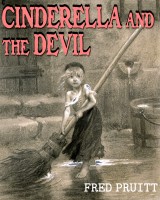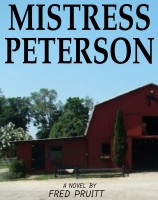 On Sale now!


A multi-volume chronology and reference guide set detailing three years of the Mexican Drug War between 2010 and 2012.

Rantburg.com and borderlandbeat.com correspondent and author Chris Covert presents his first non-fiction work detailing the drug and gang related violence in Mexico.

Chris gives us Mexican press dispatches of drug and gang war violence over three years, presented in a multi volume set intended to chronicle the death, violence and mayhem which has dominated Mexico for six years.
Click here for more information


Meet the Mods
In no particular order...


Steve White
Seafarious
Pappy
lotp
Scooter McGruder
john frum
tu3031
badanov
sherry
ryuge
GolfBravoUSMC
Bright Pebbles
trailing wife
Gloria
Fred
Besoeker
Glenmore
Frank G
3dc
Skidmark
Alaska Paul



Better than the average link...



Rantburg was assembled from recycled algorithms in the United States of America. No trees were destroyed in the production of this weblog. We did hurt some, though. Sorry.
35.172.111.71

Help keep the Burg running! Paypal: