Africa Horn
Eritrean Troops Besiege Mutineers in Asmara
[An Nahar] Eritrea


...is run by the People's Front for Democracy and Justice (PFDJ), with about the amounts of democracy and justice you'd expect from a party with that name. National elections have been periodically scheduled and cancelled; none have ever been held in the country. The president, Isaias Afewerki, has been in office since independence in 1993 and will probably die there of old age. ...


n army tanks besieged the information ministry in central Asmara on Monday after some 200 mutineers seized the building to call for political reform, diplomatic and diaspora sources said Monday.

No shots had been fired and the rest of the city appeared calm, the diplomats added, although very few details were immediately available.

"The ministry of information is under siege," a diplomat said.

Amanuel Ghirmai, an Eritrean journalist in

Gay Paree

for independent Radio Erena, said that around a 100 army mutineers stormed the hill-top ministry -- which towers over the capital of the Red Sea state -- early on Monday morning.

They reportedly ordered news readers at the government-run television and radio station -- the only source of media for the authoritarian state -- to read a statement that they will implement the country's constitution.

The statement also reportedly ordered the release of prisoners of conscience.

"We do not know who is leading the situation... everybody has been put into the same room (in the ministry)," Amanuel said, adding that he had spoken to sources in Asmara.

Posted by: Fred || 01/22/2013 00:00 || Comments || Link || E-Mail|| [336081 views] Top|| File under:
Many Hostages Killed 'with Bullet to Head'
[An Nahar] Prime Minister Abdelmalek Sellal said five foreigners were still missing and that several of the hostages had been executed "with a bullet to the head" as the four-day crisis ended in a bloodbath on Saturday.

The premier gave the final grim figures after Algeria had warned other nations to prepare for a higher body count, amid fears as many as 50 captives may have died in the world's deadliest hostage crisis in almost a decade.

He said the group's leader was Mohamed el-Amine Bencheneb, an Algerian militant known to the country's security services, and was killed during the army's assault.


Of the Yellowknife Benchenebs...


A total of 29 hostage-takers were killed and three captured. As well as the three Algerians among them, the kidnappers comprised six foreign nationalities, namely Canadian, Egyptian, Tunisian, Malian, Nigerien and Mauritanian.

Survivors' photos seen by Agence France Presse showed bodies riddled with bullets, some with their heads half blown away by the impact of the gunfire.

"They were brutally executed," said an Algerian who identified himself as Brahim, after escaping the ordeal, referring to Japanese victims gunned down by the hostage-takers.

Japan's Prime Minister Shinzo Abe said seven Japanese people were known to have been killed in the hostage crisis, the first confirmation from Tokyo that any of its nationals had died. Witnesses had said nine Japanese people connected to plant builder JGC were killed in the 72-hour ordeal.

One Japanese survivor was quoted in the Daily Yomiuri newspaper as telling colleagues how the gunmen had dragged him from his barricaded room, handcuffed him and executed two hostages standing nearby.

The Philippine government said six Filipino hostages were among the dead, killed "mostly by gunshot wounds and the effects of the explosions."

As more harrowing accounts emerged of the siege, a Filipino survivor described how the militants used foreign hostages as human shields to stop Algerian troops aboard helicopters from strafing them with gunfire.

Joseph Balmaceda told reporters in Manila he was the only survivor out of nine hostages in a van that blew up on Thursday, apparently from C-4 explosives the militants had rigged to the vehicle.

"I was the only one who survived because I was sandwiched between two spare tires. That is why I am still here and can talk to you," said the visibly distressed father of four.
Posted by: Fred || 01/22/2013 00:00 || Comments || Link || E-Mail|| [336074 views] Top|| File under: al-Qaeda in North Africa
French seize control of Diabaly, Douentza
[USATODAY] French troops in armored personnel carriers rolled through the streets of Diabaly on Monday, winning praise from residents of this besieged town after Malian forces retook control of it with French help a week after radical Salafists Islamists invaded.


It'll take awhile to knock together a few stories about French and/or govt atrocities. Be sure they'll come.


The Salafists Islamists also have deserted the town of Douentza, which they had held since September, according to a local official who said French and Malian forces arrived there on Monday as well.

The

thug

s' occupation of Diabaly marked their deepest encroachment into government-held territory, and Monday's retaking of the town is a significant victory for the French-led intervention.

Diabaly, located about 320 miles north of the capital of Bamako, fell into rebel hands on Jan. 14. Residents said those who fled in the aftermath were forced to escape on foot through rice fields.

"We are truly really grateful to the French who came in the nick of time," said Gaoussou Kone, 34, the head of a local youth association. "Without the French, not only would there no longer be a Diabaly, there would soon no longer be a Mali. These people wanted to go all the way to Bamako."


There'll be stooges lining up soon to demonstrate against the Frenchies. Everyone will pretend not to know who's driving them.


On Monday, all that remained of the Islamists were the charred shells of their vehicles destroyed by the French air strikes. Three of them were clustered in one location, the machine gun cannon of one still pointing skyward.

The cluster of rebel vehicles was directly in front of the home of an elderly man, Adama Nantoume, who said the French bombs started falling at around 11 p.m. the same day that the Islamists occupied Diabaly.

"I was at home, sitting like this against the wall," he said, showing how he had hugged his knees to his chest in a fetal position. "The plane came and the bombs started to fall. After that, I saw that the cars had caught on fire. And the

kaboom

s were so loud that for awhile I thought I had gone deaf. I was suffocated by the smoke and the light burned my eyes. The gas made me cry."

Islamists had seized Diabaly just days after the French began their military operation on Jan. 11. The offensive is aimed at stopping the Islamists from encroaching toward the capital in Mali's south from their strongholds in the vast, desert north where they have been amputating the hands of thieves and forcing women to wear veils over the last nine months.

Malian military officials reported late Saturday that they had retaken the town after Islamists fled, but French officials later said Sunday that the town had not been recaptured.

On Monday, about 200 French infantrymen supported by six combat helicopters and reconnaissance planes made their way to Diabaly.



News Agency that Dare Not be Named

news hound

s saw French troops in camouflage uniforms take up positions in front of a Malian military camp in the town on Monday.

"With the help of the French troops it's reassuring, but we must search, and search some more. There may still be a few pockets of enemy resistance," said a Malian army commander who gave only his last name, Samassa.

The Islamist fighters had insinuated themselves with civilians before leaving, so there was a possibility that some had remained. Malian soldiers on Diabaly's outskirts set up a roadblock south of the town where they checked the identity papers of travelers.

Farther north in Douentza, local town adviser Sali Maiga told The

News Agency that Dare Not be Named

that French and Malian forces came into the town around 11 a.m. local time to find no sign of the beturbanned fascisti.

The

thug

s, who captured Douentza back in September, had deserted the town last week, Maiga said.

In an interview with

La Belle France

-5 TV, French Defense Minister Jean-Yves Le Drian said the air strikes in Mali had caused "significant" -- though unspecified -- losses among the jihadists, and only minor skirmishes involved French forces on the ground.

Meanwhile,


...back at the alley, Slats grabbed his rosco...


the

bad turban

group behind the deadly hostage crisis in Algeria threatened more attacks against foreign targets if

La Belle France

does not bring an immediate halt to its military operation in Mali.

In a statement, the Masked Brigade warned of more such attacks against any country backing

La Belle France

's military intervention in Mali.

"We promise all the countries that participated in the Crusader campaign ... that we will carry out more operations if they do not reverse their decision," it said, according to a transcript released by SITE Intelligence Group.



La Belle France

has said that African nations must take the lead though it could be some weeks before they are ready to do so.



La Belle France

has said that some 400 troops from Nigeria, Togo and Benin had arrived Sunday in Bamako to help train an African force for Mali. Troops from Chad, who are considered hardened fighters familiar with the desert-like terrain of northern Mali, also have arrived, Le Drian said.

A top official with the West African regional bloc said Sunday the cost of the African intervention could top $500 million.

ECOWAS Commission President Kadre Desire Ouedraogo, who gave an interview to state television


... and if you can't believe state television who can you believe?


in Ivory Coast, said the initial estimate "may vary depending on the needs" of the mission and the situation on the ground.
Posted by: Fred || 01/22/2013 00:00 || Comments || Link || E-Mail|| [336086 views] Top|| File under: al-Qaeda in North Africa
Algeria says 37 foreigners died in siege led by Canadian
[REUTERS] A total of 37 foreigners and an Algerian died at a desert gas plant and five are still missing after a four-day hostage-taking coordinated by a Canadian gunman, Algerian Prime Minister Abdelmalik Sellal said on Monday.

Sellal also told a news conference that 29 Islamists had been killed in the siege, which Algerian forces ended by storming the plant on Saturday, and three were taken alive. Most of the

gunnies

were from various states of north and west Africa.
The big question: were all of them killed or captured? Despite the pontificating, this is shaping up as a major debacle for AQIM, or at least for Mokhtar Belmokhtar. He was going to mount this big-time operation and hold 700 or so hostages until the Frenchies got out of Mali, leaving it to the turbans. That flat out didn't work.
With some bodies burned beyond recognition and Algerian forces still combing the sprawling site, some details were still unclear or at odds with figures from other governments.


The siege has shaken confidence in the security of Algeria's vital energy industry and drawn attention to Salafist Islamist militancy across the Sahara, where

La Belle France

has sent troops to neighboring Mali to fight rebels who have obtained weaponry from Libya.


There's some major tut-tuttery coming down the pike. Count on that.


Of the 38 dead captives, out of a total workforce of some 800 at the In Amenas gas facility, seven were still unidentified but assumed to be foreigners, Algerian premier Sellal said.

Citizens of nine countries died, he said, among them seven Japanese, six Filipinos, two Romanians, an American, a

Frenchie

and four Britons.

Britannia

said three Britons were dead and three plus a London-based Colombian were missing and believed dead. Norway said the fate of five of its citizens was unclear; in addition to seven Japanese dead, Tokyo said three were missing.

An Algerian security source had earlier told

Rooters

that documents found on the bodies of two

cut-throats

had identified them as Canadians: "A Canadian was among the

bully boy

s. He was coordinating the attack," Sellal said, adding that the raiders had threatened to blow up the gas installation.


So the prisoners are singing. That's a good thing.


That Canadian's name was given only as Chedad. Algerian officials have also named other

cut-throats

in recent days as having leadership roles among the attackers. Veteran Islamist bandido Mokhtar Belmokhtar

grabbed credit

on behalf of al Qaeda.


He grabbed credit for a trainwreck.


In Ottawa, Canada's foreign affairs department said it was seeking information, but referred to the possible involvement of only one Canadian.


Always assuming you could call someone Canadian whose primary language is Arabic and whose culture is Arabian.


The jihadists had planned the attack two months ago in neighboring Mali, Sellal added. During the siege, from which he said they had hoped to take foreign hostages to Mali, the kidnappers had demanded

La Belle France

end its military operation.


And La Belle France demanded the bad guyz cease taking hostages in all former districts of Metropolitan France.


Sellal said that initially the raiders in Algeria had tried to hijack a bus carrying foreign workers to a nearby airport and take them hostage. "They started firing at the bus and received a severe response from the soldiers guarding the bus," he said. "They failed to achieve their objective, which was to kidnap foreign workers from the bus."


That shoulda been their first clue that the light at the end of the tunnel was a train.


He said special forces and army units were deployed against the

bully boy

s, who had planted explosives in the gas plant with a view to blowing up the facility. Normally producing 10 percent of Algeria's natural gas, it was shut down during the incident. The government now aims to reopen it this week.

One group of

cut-throats

had tried to escape in some vehicles, each of which also was carrying three or four foreign workers, some of whom had explosives attached to their bodies. After what he called a "fierce response from the armed forces", the raiders' vehicles crashed or went kaboom! and one of their leaders was among those killed.

LIBYAN NUMBER PLATES

Sellal said the jihadists who staged the attack last Wednesday had crossed into the country from neighboring Libya, after arriving there from Islamist-held northern Mali via Niger.


Niger is not the French version of Nigeria. It is geographically the largest country in West Africa, but most of it is useless desert. Its primary function is to produce yellowcake. Its population is mostly concentrated in the south and west of the country because the rest is uninhabitable.


An Algerian newspaper said they had arrived in cars painted in the colors of state energy company Sonatrach but registered in Libya, a country awash with arms since Western powers backed a revolt to bring down Muammar Qadaffy


...a proud Arab institution for 42 years, now among the dear departed, though not the dearest...


in 2011.
"Hmmm... Look at that, Mahmoud. Those cars are painted in Sonatrach colors but they have Libyan plates!"
"Probably nothing to it but lemme call the state security forces, just to make sure."
The raid has exposed the vulnerability of multinational-run oil and gas installations in an important producing region and pushed the growing threat from Islamist

bully boy

groups in the Sahara to a prominent position in the West's security agenda.

Algerian President Abdelaziz
Bouteflika


... 10th president of Algeria. He was elected in 1999 and is currently on his third or fourth term. Maybe it's his fifth. He expects to leave office feet-first...


has ordered an investigation into how security forces failed to prevent the attack, the daily El Khabar said.

Algerian Tahar Ben Cheneb - leader of a group called the Movement of Islamic Youth in the South who was killed on the first day of the assault - had been based in Libya where he married a local woman two months ago, it said.


My guess would be that he's the not-further-identified Canuck referenced above. "Movement of Islamic Youth" sounds like it should be the Ḥarakat ash-Shabāb, or just "al-Shabaab." Everybody wants to be youthful, by Goo.


ONE-EYED JIHADIST

Belmokhtar - a one-eyed jihadist who fought in Afghanistan and Algeria's civil war of the 1990s when the secular government fought Islamists - tied the desert attack to

La Belle France

's intervention across the Sahara against beturbanned fascisti in Mali.


I'm not too sure what the significance is of Mokhtar being squinky-eyed. It never seemed to bother Popeye.


"We in al Qaeda announce this blessed operation," he said in a video, according to Sahara Media, a regional website. About 40 attackers participated in the raid, he said, roughly matching the government's figures for fighters killed and captured.


So there's 29 dead turbans, three in custody, which leaves approximately eight to be accounted for.


Belmokhtar demanded an end to French air strikes against Islamist fighters in neighboring Mali. These began five days before the fighters swooped before dawn and seized a plant that produces 10 percent of Algeria's natural gas exports.


That was followed by the Algerian military doing some "swooping" of its own.


U.S. and European officials doubt such a complex raid could have been organized quickly enough to have been conceived as a direct response to the French military intervention. However,


the difference between stupidity and genius is that genius has its limits...


the French action could have triggered an operation that had already been planned.


They had lots of other things they wanted, like the Blind Sheikh and Aafia Siddiqui and ponies for everyone.


The group behind the raid, the Mulathameen Brigade, threatened to carry out more such attacks if Western powers did not end what it called an assault on

Moslem

s in Mali, according to the SITE service, which monitors

bully boy

statements.


Carry out many more like this one and they'll be wiped out. Of course, they might find it harder to get volunteers for the next one.


In a statement published by the Mauritania-based Nouakchott News Agency, the hostage takers said they had offered talks about freeing the captives, but the Algerian authorities had been determined to use military force. Sellal blamed the raiders for the collapse of negotiations.

BLOODY SIEGE

The siege turned bloody on Thursday when the Algerian army opened fire, saying fighters were trying to escape with their prisoners. Survivors said Algerian forces blasted several trucks in a convoy carrying both hostages and their captors.

Nearly 700 Algerian workers and more than 100 foreigners escaped, mainly on Thursday when the fighters were driven from the residential barracks. Some captors remained holed up in the industrial complex until Saturday when they were overrun.

The bloodshed has strained Algeria's relations with its Western allies, some of which are a lot more squeamish have complained about being left in the dark while the decision to storm the compound was being taken.

Nevertheless,

Britannia

and

La Belle France

both defended the military action by Algeria, the strongest military power in the Sahara and an ally the West needs in combating the

bully boy

s.

"This would have been a most demanding task for security forces anywhere in the world and we should acknowledge the resolve shown by the Algerians in undertaking it," British Prime Minister
David Cameron
... has stated that he is certainly a big Thatcher fan, but I don't know whether that makes me a Thatcherite, which means he's not. Since he is not deeply ideological he lacks core principles and is easily led. He has been described as certainly not a Pitt, Elder or Younger, but he does wear a nice suit so maybe he's Beau Brummel ...
told parliament on Monday.


Once they had the hostages across the border in Mali they could have ridden that camel for years and years. There would have been hostages dropping dead from old age, assuming there were any left when they got done chopping heads off to goad the Western govts into coughing up millions o'bucks in ransom.


The raid on the plant, which was home to expatriate workers from

Britannia

's BP, Norway's Statoil, Japanese engineering firm BGC Corp and others, exposed the vulnerability of multinational oil operations in the Sahara.
What isn't "vulnerable" in Beau Geste country?
However,


the difference between stupidity and genius is that genius has its limits...


Algeria is determined to press on with its energy industry.


What're they supposed to do? Go back to Barbary piracy?


Oil Minister Youcef Yousfi visited the site and said physical damage was minor, state news service APSE reported. The plant would start up again in two days, he said.

Algeria, scarred by the civil war with Islamist

faceless myrmidons

in the 1990s which claimed 200,000 lives, insisted from the start of the crisis there would be no negotiation in the face of terrorism.

La Belle France

especially needs close cooperation from Algeria to crush beturbanned fascisti in northern Mali.


Modern day terrorism and antiterrorism were pretty much invented in Algeria. Ask any Harki.


In a reference to Western concerns that the Sahara and the dry grasslands of the Sahel to its south may become a haven for its Islamist enemies as Afghanistan was under the Taliban before 2001, Sellal said Algeria would not become "Sahelistan".

Cameron said Islamist threats to

Britannia

from Afghanistan and Pakistain had diminished, compared with four years ago: "But at the same time," he said, "Al Qaeda franchises have grown in Yemen, Somalia and parts of North Africa."
Posted by: Fred || 01/22/2013 00:00 || Comments || Link || E-Mail|| [336086 views] Top|| File under: al-Qaeda in North Africa
Africa Subsaharan
Pirates seize oil tanker in Ivory Coast, say officials
[FRANCE24] Armed men have hijacked a tanker carrying 5,000 tons of oil from an Ivory Coast port and taken it off the coast of Ghana, though its precise whereabouts are unknown, government authorities and maritime officials said Monday.

The Panamanian-flagged vessel ITRI was first seized Wednesday as the tanker was preparing to deposit oil at the port of Abidjan, Ivory Coast's commercial capital, said a statement from the Ivory Coast government - communicating for the first time on the case only Monday.

The statement said officials located the vessel off neighboring Ghana, and that authorities were mobilized.

The tanker, with 16 crew members aboard, was listed as missing, said Noel Choong, head of the International Maritime Bureau's pirate reporting center in Malaysia. He could not release information about the nationalities of the crew, but said in many previous cases, the pirates released the crew after they had siphoned out the oil and obtained any valuable cargo.

The ship initially had trouble docking because a sand storm reduced visibility, a government statement said. Later, the ship's captain radioed the port manager to report difficulty maneuvering. Shortly afterward, contact was lost with the vessel. Then ship consignee Koda Maritime informed port officials that

gunnies

had taken control of the tanker.

Posted by: Fred || 01/22/2013 00:00 || Comments || Link || E-Mail|| [336078 views] Top|| File under: Pirates
Arabia
Air Raid on Qaida in Yemen Kills 4
[An Nahar] Four suspected Al-Qaeda

bully boyz

were killed in an air raid that targeted their vehicle on Monday, Yemen's Defense Ministry announced, after tribal sources earlier said strikes by U.S. drones killed two.

"Four Al-Qaeda

bad boyz were potted

in an air raid today," said the Defense Ministry's news website 26sep.net, adding the attack took place on the road between Marib province, an Al-Qaeda stronghold, and Sanaa.

Tribal sources said earlier on Monday that two U.S. drone strikes targeting a vehicle killed two suspected Al-Qaeda

bully boyz

on a road between Marib and Al-Jawf, northeast of Sanaa.

The attack was carried out on a vehicle carrying five members of the group, the tribal sources said, adding that three had managed to flee.

"Two Al-Qaeda

bully boyz

were killed in two drone strikes that targeted their vehicle" in Nakhla, a town 140 kilometers (87 miles) northeast of Sanaa, one source said.

Those killed were identified as Qasem Naser Tuaiman and Ali Saleh Tuaiman.

The two had been in a prison a year ago for joining Al-Qaeda but on their release headed to the southern province of Abyan
...a governorate of Yemen. The region was a base to the Aden-Abyan Islamic Army terrorist group until it dropped the name and joined al-Qaeda. Its capital is Zinjibar. In March 2011, al-Qaeda in the Arabian Peninsula declared the governate an Islamic Emirate after seizing control of the region. The New York Times fastidiously reported that those in control, while Islamic hard boyz, are not in fact al-Qaeda, but something else that looks, tastes, smells, and acts the same. Yemeni government forces launched an effort to re-establish control of the region when President-for-Life Saleh was tossed and the carnage continues...
where they joined jihadists fighting the army, the sources added.

The latest strike against the

krazed killer

network comes after air raids attributed to a U.S. drone killed nine suspected members of the group on Saturday.

Monday's raid brings to at least 27 the number of people killed in suspected U.S. drone strikes since December 24.

Posted by: Fred || 01/22/2013 00:00 || Comments || Link || E-Mail|| [336070 views] Top|| File under: al-Qaeda in Arabia
Caribbean-Latin America
6 die in Zacatecas state

For a map, click here For a map of Zacatecas state, click here

By Chris Covert
Rantburg.com

A total of seven individuals have been killed or found dead in ongoing drug and gang related crime in Zacatecas state, according to Mexican news accounts.

A report posted on the website of El Sol de Zacatecas news daily said that three unidentified individuals were found shot to death Monday in two separate incidents in Zacatecas and Guadalupe municipalities.

In Guadalupe municipality police found the body of a taxi driver who had been shot to death on Calle Tulipanes in Villa del Sol colony. A message with left with the body which blamed Los Zetas for the killing.

Two unidentified individuals were found in Zacatecas municipality also on Monday morning. The victims were found near the village of Ojo de Agua near La Piedrera. A message left with the victims mentioned an ongoing intergang fight involving gangs in the area. The report also said that the two male victims had been tortured and were dumped at the location.

Three other victims of drug or gang violence were found in Zacatecas state since last Friday.

Saturday evening an unidentified man was found shot to death in Zacatecas municipality. The victim was found near a mine on a road that connects the villages of Vetagrande with Sauceda de la Borda. The victim was shot several times abut four days before the discovery of his body.


An unidentified man was found shot to death on a road leading to Moyahua Juchipila in Juchipila municipality Friday. Authorities had determined the victim was killed near a nightclub and was dumped at the location he was found.


An unidentified man was killed and four other men were detained in an armed encounter with a Policia Federal road patrol in Valparaiso municipality Sunday. Policia Federal operatives secured an undisclosed number of rifles and a fragmentation grenade following the encounter. The report said that the four detainees were originally from Guatemala.
Chris Covert writes Mexican Drug War and national political news for Rantburg.com
Posted by: badanov || 01/22/2013 00:00 || Comments || Link || E-Mail|| [336069 views] Top|| File under:
Mexican Army bags 4 bad guys in Ciudad Acuna, Coahuila

For a map, click here. For a map of Coahuila state, click here

A total of four armed suspects were killed in an exchange of gunfire in Ciudad Acuna in northern Coahuila state early Monday morning, according to Mexican news reports.

According to an article posted on the website of El Diario de Coahuila news daily, a group of armed suspects had encountered a Mexican Army road patrol, and had fired on the soldiers. The ensuing firefight and pursuit lasted through two neighborhoods, San Antonio and Las Alamedas ending in Lazaro Cardenas colony.

In the firefight two unidentified soldiers were wounded and were subsequently evacuated to a base near Piedra Negras.
Posted by: badanov || 01/22/2013 00:00 || Comments || Link || E-Mail|| [336075 views] Top|| File under:
India-Pakistan
Blast in Mohmand tribal region kills two security personnel
[Dawn] A blast in Mohmand tribal region's Dawezai area killed two security personnel and injured nine others, including three members of a peace committee, on Monday.

Assistant Political Agent Fahad Wazir said that the security forces vehicle was targeted in Kanra village of Dawezai in Pandyali Tehsil and that the vehicle was badly damaged in the attack.

"Two security personnel have died while five FC men and four khasadar


...a rural policeman in Pakistain or India...


s were inured in the blast, which appears to a remote controlled blast." he added.

The injured were shifted to the Agency Headquarters Hospital Ghalanai from where they were airlifted to Beautiful Downtown Peshawar


...capital of Khyber Pakhtunkhwa (formerly known as the North-West Frontier Province), administrative and economic hub for the Federally Administered Tribal Areas of Pakistan. Peshawar is situated near the eastern end of the Khyber Pass, convenient to the Pak-Afghan border. Peshawar has evolved into one of Pakistan's most ethnically and linguistically diverse cities, which means lots of gunfire.


via a helicopter.
Posted by: Fred || 01/22/2013 00:00 || Comments || Link || E-Mail|| [336065 views] Top|| File under: TTP
Syria-Lebanon-Iran
Lebanon nabs 'high-paid spy for Israel'
[Ynet] Lebanese army arrests local man who was paid $600,000 to pass on intel on Hezbollah and military to the Mossad, Al-Manar TV reports

The Lebanese army has tossed in the calaboose
Into the paddy wagon wit' yez!
a citizen suspected of collaborating with Israel, the Hezbollah-affiliated Al-Manar TV reported on Monday.

Ali Taufiq Yari, a former member of the Baalbek City Council, was branded as the highest paid spy to date, as he was said to have received $600,000 for his service to the Jewish state.

According to the report, Yari began working with Israel's Mossad in 1990, and had undergone intelligence training that taught him to use invisible ink, concealed radio devices and other means of communication.

Various reports in

Leb

have claimed that several Israeli spy rings have been uncovered in recent years, including a major one that consisted of dozens of agents. Israeli espionage equipment was also periodically "exposed" in the country.

According to Monday's report, Yari had visited Israel more than once using a fake Paleostinian passport. The alleged spy was also said to have travelled to Europe and Asia to meet with his Israeli handlers.

He purportedly provided Israel with intelligence on Hezbollah hubs and its communication network. He further reported on the Lebanese army and top members in the Shiite Amal movement.

The significant information he managed to pass on to Israeli intelligence officials during the Second

Leb

War prompted the Mossad to hold a ceremony in his honor, the report said.
Posted by: trailing wife || 01/22/2013 09:22 || Comments || Link || E-Mail|| [336087 views] Top|| File under:
Daring Prison Break Thwarted in Roumieh
[An Nahar] A massive escape attempt from Roumieh prison has been thwarted after guards found ropes linking the observation tower to the facility's outer wall, the National News Agency reported on Monday.

NNA said that the inmates had lowered four 17-meter ropes from the tower to the outer wall of the building where convicts are incarcerated.

The prisoners had also cut the iron barriers that separate the building and the tower, which meant that the escape route was open and the operation was in its last stages, NNA added.

Judge Fadi Zaenni headed to Roumieh to investigate the incident and guards launched a headcount to check if anyone had managed to escape.

Last month, guards thwarted an attempt by around 20 Fatah al-Islam
A Syrian-incubated al-Qaeda work-alike that they think can be turned off if no longer needed to keep the

Leb

pot stirred.
inmates to escape from Roumieh, the oldest and largest of

Leb

's overcrowded prisons.

They had cut iron bars at the prison's library and were seeking to dig a hole in the wall of the workshop that had been burned in previous riots when the plot was uncovered.

The military tribunal charged in November a Lebanese man and two Syrians with helping three Fatah al-Islam inmates escape from the same prison.

The three men were also charged with facilitating a prison break attempt by another inmate, who was planning to wear a black Islamic veil and climb down using a rope from bloc B where the Islamist inmates are incarcerated.

In October, a scandal erupted after it was reported that three Fatah al-Islam prisoners fled the jail the month before.

In another major prison break from Roumieh, five inmates from the terror network managed to escape in August 2011.

Posted by: Fred || 01/22/2013 00:00 || Comments || Link || E-Mail|| [336067 views] Top|| File under: Fatah al-Islam
Suicide Attack Kills 30 in Hama as Bomb Rocks Wealthy Damascus District
[An Nahar] More than 30 people, both civilians and pro-regime militiamen, were killed Monday in a suicide

boom-mobile

ing in the town of Salmiyeh in the central province of Hama, the Syrian Observatory for Human Rights said, reporting another blast in an upscale Damascus


...The capital of Iran's Syrian satrapy...


district.

A high-ranking regime official confirmed to Agence

La Belle France

Presse that dozens were killed in the Hama attack, which the

Britannia

-based Observatory said targeted a building used by loyalist paramilitary fighters.

The watchdog gave an initial toll of "30 members of the armed pro-regime people's committees killed in a

boom-mobile

in front of their headquarters in Salmiyeh in eastern Hama province."

Citing medical sources, the Observatory said there were civilians among the dead and the number of fatalities could rise well over 50 with dozens

maimed

or

at death's door

.

State news agency SANA also reported the blast, saying that "a terrorist suicide

boom-mobile

exploded

in the heart of Salmiyeh, leaving a number of people killed and others

maimed

".

It said that the

maimed

were being transported to area hospitals.

Earlier on Monday, a powerful

kaboom

rocked the upscale Damascus district of Dumar, the Observatory said, adding the blast caused an unknown number of deaths.

Dumar is one of seven wealthier districts that straddle Damascus from northwest to southeast.

The rebel Free Syrian Army has no presence in these districts, which are populated by higher income groups who fear instability and want to preserve their economic interests.

But even the heart of Damascus has not been spared the violence, having been hit by a series of spectacular attacks, mainly claimed by jihadist groups, including twin suicide

boom-mobile

ings that struck Umayyad Square in the city center in September.

To operate in inner districts of Damascus at all, the rebels rely on rear bases in the outskirts of the city where the army is locked in a protracted battle to push them back.

The blasts came as Arab League


...an organization of Arabic-speaking states with 22 member countries and four observers. The League tries to achieve Arab consensus on issues, which usually leaves them doing nothing but a bit of grimacing and mustache cursing...


chief Nabil al-Arabi said the mission of the international peace envoy to Syria, Lakhdar Brahimi, has so far not even "yielded a glimmer of hope" to end the country's 22-month conflict.

Posted by: Fred || 01/22/2013 00:00 || Comments || Link || E-Mail|| [336067 views] Top|| File under: Govt of Syria
Syria Warplanes Raid Damascus Province, Blackout Eases
[An Nahar] Syrian warplanes on Monday launched raids on two towns east of Damascus
...The City of Jasmin is the oldest continuously-inhabited city in the world. It has not always been inhabited by the same set of fascisti...
, a monitoring group said, as a total overnight electricity blackout in the capital began to lift in the morning.

"Warplanes staged several air strikes on Irbin and Hamuriyeh in Damascus province," said the Syrian Observatory for Human Rights, which relies on a network of activists, doctors and lawyers across the strife-torn country to compile its reports.

The Observatory said that early on Monday the army shelled and deployed new reinforcements to the rebel-held town of Daraya, as part of its bid to quell the insurgency in the outskirts of Damascus once and for all.

The

Britannia

-based watchdog said that violence was reported also on Sunday night when helicopters strafed the town of Tabaqa in Raqa province, in northern Syria, killing eight civilians.

Among the victims were three children aged five, six and eight years old.

Monday's violence came a day after at least 127 people were killed in violence across Syria, including 49 civilians, the watchdog said.

Among the civilians who died on Sunday was a 14-year-old boy tortured to death by regime forces in the southern province of Daraa, said the watchdog, which has reported more than 3,500 child deaths since the outbreak of Syria's revolt in March 2011.

Meanwhile,


...back at the Senate, Odius Sepulcher called for war against the Visigoths...


on Sunday evening Damascus was plunged in a total blackout that lasted through the night, after a key transmission grid that supplies the capital was hit, said the Observatory.

It is unclear what caused the blackout, said Observatory director Rami Abdel Rahman. "Some activists have blamed an air strike."

But state news agency SANA blamed "terrorists" for hitting the main transmission station, using the regime's term for rebels.

"The whole city was affected...the situation was strange because it was the first time it ever happened," an anti-regime activist who identified herself as Leena told AFP via the Internet.

By Monday morning, the blackout started to ease, with power gradually returning to the capital, an AFP journalist said.

Posted by: Fred || 01/22/2013 00:00 || Comments || Link || E-Mail|| [336074 views] Top|| File under: Govt of Syria
Russians start to flee evacuate Syria
From the two-letter news agency, so just fair-use abstract here.

MOSCOW (AP) -- The Russian government says it is sending two planes to Lebanon to evacuate Russians from Syria, the first such effort since the uprising against Syrian President Bashar Assad began in March 2011.


More planes to follow. Guaranteed. I personally am hopeful of images of Russian transport helicopters landing on the roof of the Russian embassy in Damascus...

The Emergency Situations Ministry said two of its planes will fly to Beirut on Tuesday to carry more than 100 Russians from Syria.

Monday's announcement appears to reflect Moscow's increasing doubts about Assad's ability to cling to power and growing concerns about the safety of its citizens.


Since Pencilneck himself is living on a Russian houseboat...

Russia's Foreign Ministry has said that it has contingency plans in place to evacuate thousands of Russians from Syria.


Along with the tons of biological and chemical weapons Syria has been storing on behalf of Saddam and the Russians from 2003...

Russia has been the main ally of Assad since


they turned on Israel in the 1950s...

the start of the conflict, using its veto power at the United Nations Security Council to shield the Syrian strongman from sanctions.
Posted by: Steve White || 01/22/2013 00:00 || Comments || Link || E-Mail|| [336076 views] Top|| File under:
Who's in the News
41
[untagged]
9
al-Qaeda in North Africa
7
Govt of Syria
4
Govt of Pakistan
1
Arab Spring
1
Fatah al-Islam
1
al-Qaeda in Iraq
1
al-Qaeda in Arabia
1
Jamaat-e-Ulema Islami
1
Lashkar-e-Islami
1
Muslim Brotherhood
1
Pirates
1
TTP
Bookmark
E-Mail Me
The Classics
The O Club
Rantburg Store
The Bloids
The Never-ending Story
Thugburg
Gulf War I
The Way We Were
Bio
Merry-Go-Blog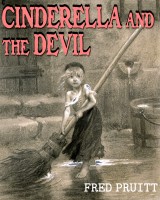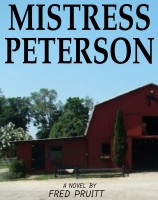 On Sale now!


A multi-volume chronology and reference guide set detailing three years of the Mexican Drug War between 2010 and 2012.

Rantburg.com and borderlandbeat.com correspondent and author Chris Covert presents his first non-fiction work detailing the drug and gang related violence in Mexico.

Chris gives us Mexican press dispatches of drug and gang war violence over three years, presented in a multi volume set intended to chronicle the death, violence and mayhem which has dominated Mexico for six years.
Click here for more information


Meet the Mods
In no particular order...


Steve White
Seafarious
tu3031
badanov
sherry
ryuge
GolfBravoUSMC
Bright Pebbles
trailing wife
Gloria
Fred
Besoeker
Glenmore
Frank G
3dc
Skidmark



Better than the average link...



Rantburg was assembled from recycled algorithms in the United States of America. No trees were destroyed in the production of this weblog. We did hurt some, though. Sorry.
3.235.188.113

Help keep the Burg running! Paypal: