Afghanistan
Blast in Afghanistan kills seven civilians
An explosion killed seven Afghan villagers Sunday as they tried to pull bodies of insurgents killed from the rubble of a village mosque after a night raid by Nato and Afghan troops in the country's east, officials said.

The predawn operation in Sayedabad district was aimed capturing a Taliban fighter who had holed up in a village, said Wardak province spokesman Shahidullah Shahid .

The international and Afghan forces captured their target but came under attack from insurgents, sparking a two-hour gunfight during which at least one large blast sounded, he said. Four insurgents were dead by the time fighting ended around 4:30 a.m.

Then at about 6 a.m. local time, residents came out to find the local mosque partly destroyed and started digging through the rubble to uncover bodies.

Shahid said something exploded as they dug, killing seven civilians.

He said the insurgents were wearing suicide vests, but it was not immediately clear if that caused the explosion.
Posted by: tipper || 01/13/2013 13:32 || Comments || Link || E-Mail|| [10796 views] Top|| File under:
Africa Horn
19 Killed in Failed French Raid to Free Somalia Hostage
[An Nahar] Two French soldiers died and 17 "terrorists" were killed in a failed bid to free a French hostage in southern Somalia from Islamists holding him since 2009, the French defense minister said Saturday.


Props to the French for trying, and condolences for the families and mates of the two soldiers.

The overnight operation was launched by

La Belle France

's elite DGSE secret service, Defense Minister Jean-Yves Le Drian said in a statement, adding that the raid was sparked by the "intransigence of the

forces of Evil

who have refused to negotiate for three and a half years and were holding Denis Allex in inhuman conditions."

But the Shabaab

bully boyz

denied Le Drian's assertion that they had killed the hostage, a secret agent whose alias is Denis Allex, adding that they would decide his fate in two days and issuing a stern warning to

Gay Paree

.

Two French soldiers "

bit the dust

(and) 17

bad boyz were potted

" in the battle, Le Drian said, offering the "most sincere condolences" to the dead soldiers' families and praising the men for their "courage and remarkable work".

He said the families of the dead soldiers had been informed.

A Shabaab statement said "in the end, it will be the French citizens who will inevitably taste the bitter consequences of their government's devil-may-care attitude towards hostages."

Sheikh Mohamed Abdallah, a local-Shabaab



... Somalia's version of the Taliban, functioning as an arm of al-Qaeda...


military commander, told AFP: "Mujahedeen fighters defeated the so-called commandos of the French government who tried to rescue a hostage, and they (the commandos) left the bodies of several of their own at the site of the attack."

Abdallah is the commander of Bulomarer, where the raid allegedly took place.

The Shabaab statement said the French carried away "several" of their dead.

"The helicopters attacked a house ... upon the assumption that Denis Allex was being held at that location, but owing to a fatal intelligence blunder, the rescue mission turned disastrously wrong.

"Several French soldiers were killed in the battle and many more

were maimed

before they fled from the scene of battle, leaving behind some military paraphernalia and even one of their comrades on the ground.

"The injured French soldier is now in the custody of the mujahedeen and Allex still remains safe and far from the location of the battle."

A Bulomarer resident, Idris Youssouf, told AFP: "We don't know exactly what happened because the attack took place at night, but this morning we saw several corpses including that of a white man.

"Three civilians were also killed in the

shootout

," he said.

The French secret agent was kidnapped in Somalia in July 2009 along with a colleague who was freed the following month.

Four military helicopters were used in the raid in Shabaab-controlled Bulomarer, some 110 kilometers (70 miles) south of the Somali capital Mogadishu, witnesses said.

The Al-Qaeda linked Shabaab lost their main strongholds in the south and center of the country following an offensive launched in mid-2011 by an African Union


...a union consisting of 53 African states, most run by dictators of one flavor or another. The only all-African state not in the AU is Morocco. Established in 2002, the AU is the successor to the Organisation of African Unity (OAU), which was even less successful...


force, but they still control some rural areas.

Allex is among nine

kidnapped Frenchies

in Africa of whom at least six are held by Al-Qaeda in the Islamic Maghreb (AQIM).

He appeared in a video in June 2010 appealing to

Gay Paree

to drop its support for

the hapless Somali government

.

He last appeared in another video in October looking gaunt and calling on French President Francois Hollande


...the Socialist president of La Belle France, and a fine job he's doing of it...


to work for his release.

Somalia has not had an effective central government since 1991. However,


alcohol has never solved anybody's problems. But then, neither has milk...


a new administration took office last year, ending eight years of transitional rule by a corruption-riddled government.

Posted by: Fred || 01/13/2013 00:00 || Comments || Link || E-Mail|| [10804 views] Top|| File under: al-Shabaab
Africa North
Morsi opponents attacked at presidential palace in Cairo
At least 14 people were injured Saturday when unknown assailants


Who, oh who could they be...

attacked opponents of Egyptian President Mohammed Morsi who were camping outside the presidential palace in Cairo, health officials said, dpa reported.

Around 30 unmasked attackers threw petrol bombs at the protesters' tents and fired pellets in the air outside the palace in the eastern Cairo quarter of Heliopolis, said witnesses. The injured included seven police officers who were on duty near the palace, the Interior Ministry said.


Sorry boy, friendly fire...

The state-run newspaper al-Ahram, citing a security official, said police were intensifying efforts to identify and arrest the assailants.


"Any of youse guys see a bunch of polic ... er, assailants with petrol bombs?"
"Nope, not a one."
"Hokay, thanks!"

Morsi had left the palace before the attack, added al-Ahram, quoting a presidential source.


Roasted flesh makes him nauseous...

The protesters have camped out near the palace for more than a month now, decrying a constitution drafted by an Islamist-dominated constituent assembly and Morsi's insistence to put it up for a referendum.
Posted by: Steve White || 01/13/2013 00:00 || Comments || Link || E-Mail|| [10794 views] Top|| File under:
New Clashes Erupt in Tunisia Town near Libya
[An Nahar] Clashes broke out again on Saturday between residents and police in Ben Guerdane near Tunisia's border with Libya after nearly a week of demonstrations over poor living conditions.

Ben Guerdane, around 30 kilometers (20 miles) from the border, has witnessed sporadic unrest since Sunday, fuelled by Tripoli


...a confusing city, one end of which is located in Lebanon and the other end of which is the capital of Libya. Its chief distinction is being mentioned in the Marine Hymn...


's decision to close the Ras Jdir border crossing in early September for security reasons.

Dozens of youths, many of them masked, gathered outside the

cop shoppe

, which was torched on Thursday, and threw stones at police who responded with tear gas, an AFP journalist reported.

By late afternoon the

coppers

evacuated the station to seek shelter in the headquarters of the national guard, and a tense calm spread over the region.

In the evening, fresh

festivities

erupted and protesters torched the

cop shoppe

again, with demonstrators saying the violence was fueled by comments made by Prime Minister Hamadi Jebali.

"The state understands (protesters') demands and respects freedom of expression, but it does not tolerate vandals,

narco

s and aggressors," the official TAP news agency quoted Jebali as saying about the unrest.

Earlier in the day protesters hurled abuse at the ruling Islamist Ennahda party, whose local headquarters were also ransacked this week. A customs office was also torched.

"Ben Guerdane is Free! Jebali out!" the protesters chanted, two days ahead of the second anniversary of the revolution that sparked off the Arab Spring.

The latest demonstration came as representatives of the authorities, trade unions and local tribes met in Ben Guerdane in an attempt to thrash out a solution to the crisis.

But Amar Hamdi, who heads the local branch of Tunisia's main trade union confederation, the UGTT, said the talks had foundered, and blamed the government.

"The authorities say this is a security problem, but we want development projects" for the region, Hamdi said, denouncing the fact that "no member of the government has come to Ben Guerdane to try to resolve the problem."

Despite the border crossing being reopened on Thursday, the local UGTT branch went ahead with a general strike in the town to demand investment and jobs, with only chemists, hospitals and bakeries remaining open.

"We don't want Ras Jdir reopened -- we want development," one protester in Ben Guerdane told AFP on Saturday.

There is ongoing social discontent in Tunisia two years after the uprising that overthrew dictator Zine El Abidine Ben Ali, with strikes and protests often degenerating into violence.

Unemployment and tough living conditions were key factors behind the revolt that touched off the Arab Spring, whose second anniversary will be celebrated on Monday.

Violent attacks by Islamists and political deadlock over a new constitution also continue to threaten the country's stability.

Posted by: Fred || 01/13/2013 00:00 || Comments || Link || E-Mail|| [10795 views] Top|| File under: Arab Spring
Italian Consul in Libya Escapes Gun Attack
[An Nahar]

Italia

's consul to Benghazi in eastern Libya escaped unscathed after an attack on his bullet-proof car in the city on Saturday, Italian news agency ANSA reported, quoting local security sources.

The car in which the consul, Guido De Sanctis, was travelling was shot at when it stopped at a crossroads, but no one was injured, the report said.

The consul was returning home after work and the car was hit by several bullets, which were reportedly fired from another car and aimed directly at where the consul and his driver were sitting.

The incident comes four months after US Ambassador Chris Stevens and three other Americans were killed in the city in an attack on the U.S. mission there.



Italia

is Libya's former colonial ruler and enjoyed close ties with slain dictator Muammar Qadaffy


... who had more funny outfits than Louis XIV...


, though it then joined NATO


...the North Atlantic Treaty Organization. Originally it was a mutual defense pact directed against an expansionist Soviet Union. In later years it evolved into a mechanism for picking the American pocket while criticizing the cut of the American pants...


-led efforts to unseat him.



Italia

is also the biggest foreign investor in Libya's energy industry and has been trying to build up relations with the new government in recent months.

De Sanctis, 51, has been in Benghazi since the start of the uprising against Qadaffy in February 2011.

He is due to leave for a new posting in Qatar next week.

Posted by: Fred || 01/13/2013 00:00 || Comments || Link || E-Mail|| [10794 views] Top|| File under: Arab Spring
Egypt Authorities Seize 500 Kg Of Explosives Meant For Sinai
[Ynet] Egyptian media outlets reported that the police in the Suez district have seized 500 kg of explosives that were on their way to south Sinai.

The security forces have said they have foiled several attempts to smuggle weapons and explosives near Egypt's border with the

Gazoo

Strip over the past few days.
Egypt seizes 2.5 tonnes of explosives en-route to Sinai

Egyptian authorities on Saturday seized 2.5 tonnes of explosives hidden in three trucks en-route to the Sinai peninsula.

The trucks contained different types of

kaboom

s and mortar devices, Egyptian sources said, which were hidden in tires within the vehicles.

Four suspects confessed to trying to smuggle the explosives into Sinai, the sources added.

Egyptian security forces have waged a security campaign in the desert Sinai region to reign in

krazed killer

groups, after 16 Egyptian border guards were killed in an attack on their post in August.

On Friday, an Egyptian army officer was

rubbed out

by snipers in the city of El-Arish, while earlier this week Egyptian military forces foiled an attempted car-bombing near a Sinai military base.
Posted by: trailing wife || 01/13/2013 00:00 || Comments || Link || E-Mail|| [10794 views] Top|| File under:
Africa Subsaharan
Britain assists operations in Mali
Britain is to transport foreign troops and equipment to Mali amid efforts to halt an advance by rebels, it has been revealed.

The help was agreed in a phone call between David Cameron and President Francois Hollande, after France sent in forces to support the Malian government.

Downing Street stressed that no UK troops would engage in combat operations in the country, but two transport planes are expected to be deployed within 24-48 hours.

"The Prime Minister spoke to President Hollande this evening to discuss the deteriorating situation in Mali and how the UK can support French military assistance provided to the Malian Government to contain rebel and extremist groups in the north of the country," a spokeswoman said. "The Prime Minister has agreed that the UK will provide logistical military assistance to help transport foreign troops and equipment quickly to Mali.

"We will not be deploying any British personnel in a combat role. They also agreed that the peacekeeping mission from West African countries needs to be strongly supported by countries in the region and deployed as quickly as possible. Both leaders agreed that the situation in Mali poses a real threat to international security given terrorist activity there."
Posted by: tipper || 01/13/2013 05:32 || Comments || Link || E-Mail|| [10797 views] Top|| File under:
Arabia
Bahrain Shiites Protest at Jail for 13 Activists
[An Nahar] Thousands of Shiites demonstrated near Manama on Saturday in a new protest against an appeals court upholding jail terms for 13 activists on charges of plotting to overthrow Bahrain's monarchy, witnesses said.

"We will not resign ourselves to it" and "we will not forget the prisoners," shouted demonstrators during the peaceful protest that was monitored by a heavy security presence. Some carried photos of those convicted.

On Monday, the Court of Cassation upheld sentences ranging from between five years and life in prison against the 13, who took part in 2011 anti-government protests.

They were convicted by a military tribunal on charges that included "setting up terror groups to topple the regime," and were later retried in a civilian court.

Posted by: Fred || 01/13/2013 00:00 || Comments || Link || E-Mail|| [10794 views] Top|| File under: Arab Spring
India-Pakistan
Pakistan roadside bomb 'kills 14 soldiers'
At least 14 Pakistani soldiers were killed and 25 others injured Sunday when a roadside bomb hit a military convoy in a lawless tribal area bordering Afghanistan, officials said.

The improvised explosive device struck the convoy in Dosali village in the troubled North Waziristan tribal district, a notorious stronghold of Taliban and Al Qaeda-linked militants, a senior military official said.

"At least 14 soldiers embraced martyrdom and 25 others were wounded in an IED (attack)," he said about the bombing which was confirmed by local security officials.

All the soldiers killed were in one truck and those injured were in vehicles behind it, he added.

Local residents said military helicopter gunships had reached the scene after the attack. Nobody immediately claimed responsibility but Taliban militants frequently attack security forces in the area.

The seven northwestern tribal districts are rife with homegrown insurgents as well as Taliban and Al-Qaeda-linked operatives.

The Al-Qaeda-linked Haqqani network in North Waziristan, blamed for some of the deadliest attacks in Afghanistan, is one of the thorniest issues in relations between Islamabad and Washington.
Posted by: tipper || 01/13/2013 11:05 || Comments || Link || E-Mail|| [10794 views] Top|| File under:
Blast near ANP leader Shakeel Omarzai's convoy; 12 injured
[Dawn] CHARSADDA: A

kaboom

occurred near a convoy of Awami National Party (ANP) leader and member of provincial assembly (MPA) Shakeel Bashir Omarzai in the Charsadda district's Omarzai tehsil on Saturday.

The incident took place near Hari Chand Road in Khan Ghari village of the tehsil.

Twelve people, including Shakeel Omarzai, his father and former MPA Bashir Omarzai and three police personnel who were part of Shakeel's security detail

were maimed

in the blast.

District Coordination Officer Zafar Ali Shah confirmed that 12 people were

maimed

in the attack, adding that none had sustained life-threatening injuries.

Some of the injured were shifted to the District Headquarters Hospital, Charsadda, whereas the remaining injured were transported to the Lady Reading Hospital, Beautiful Downtown Peshawar


...capital of Khyber Pakhtunkhwa (formerly known as the North-West Frontier Province), administrative and economic hub for the Federally Administered Tribal Areas of Pakistan. Peshawar is situated near the eastern end of the Khyber Pass, convenient to the Pak-Afghan border. Peshawar has evolved into one of Pakistan's most ethnically and linguistically diverse cities, which means lots of gunfire.


The blast was caused by a remote-controlled device, police sources said, adding that it was followed by heavy gunfire in the area.

The blast occurred when the convoy was returning from a local court where Bashir Omarzai had appeared for a hearing.

Posted by: Fred || 01/13/2013 00:00 || Comments || Link || E-Mail|| [10795 views] Top|| File under: TTP
IED blast kills child, leaves one injured in Quetta
[Dawn] A blast killed a child and injured another person in Brewery road area of Quetta on Saturday night, police said.

Wazir Khan Nasar, the Deputy Inspector General Police told Dawn.Com that the Islamic fascisti planted an improvised

bomb

near an internet cafe in Brewery road area.

"The blast killed a passerby child and injured another person," he said. Nasar said the blast caused damage to the internet cafe and other nearby shops.

Brewery road is almost five km west of Alamdar road, where thousands of Shia Hazaras are currently staging a sit-in to protest deaths of their community members.

The incident has happened a day after a series of blasts that killed 97 people in Quetta.
Posted by: Fred || 01/13/2013 00:00 || Comments || Link || E-Mail|| [10794 views] Top|| File under: TTP
Guard killed, four hurt in attack on JUI-S leader
[Dawn] A security guard was killed and four others were

maimed

in firing on a car of the Sindh chief of the Jamaat Ulema-e-Islam


...Assembly of Islamic Clergy, or JUI, is a Pak Deobandi (Hanafi) political party. There are two main branches, one led by Maulana Fazlur Rahman, and one led by Maulana Samiul Haq. Fazl is active in Pak politix and Sami spends more time running his madrassah. Both branches sponsor branches of the Taliban, though with plausible deniability...


(Samiul Haq
...the Godfather of the Taliban, leader of his own faction of the JUI. Known as Mullah Sandwich for his habit of having two young boys at a time...
) in Gulshan-e-Iqbal on Friday, police said.

While Sindh JUI-S chief Maulana Hammadullah Madni remained unhurt in the intense firing, his two guards, a brother, a school van driver and a passer-by sustained gunshot wounds, the police added.

Six

gunnies

riding three
cycle of violences opened fire on the white car carrying the Maulana and his associates close to the railway crossing in Gulshan-e-Iqbal's Block 13-D-3, the police said.

They said a school van passing through the area also came under fire that left its driver, Imdad Akbar,

maimed

, while the schoolchildren remained safe. Similarly, a passer-by, Osama, also sustained gunshot wounds, they said.

The

maimed

victims were taken to a private hospital on Stadium Road where one of the private guards, Mohammad Safdar, died during treatment while the other guard, Jahan Akbar, and Maulana's brother Affan Bin Ahmed were admitted, the police said.

The shooting caused panic as people ran for cover, witnesses said.

The police said that Maulana Hammadullah was going to the Sindh Secretariat mosque for Friday prayers from his seminary located in Gulshan-e-Iqbal.

They said that firing was carried out from all sides of the car. The police claimed to have collected half a dozen spent bullet casings of 9mm pistol from the crime-scene.

A senior police officer of the area said the killing seemed to be part of sectarian unrest in the city.

A statement issued by Ahle Sunnat Wal Jamaat (ASWJ), said to be a reincarnation of the banned

cut-thoat

outfit Sipah-e-Sahaba Pakistain
...a Sunni Deobandi organization, a formerly registered Pak political party, established in the early 1980s in Jhang by Maulana Haq Nawaz Jhangvi. Its stated goal is to oppose Shia influence in Pakistain. They're not too big on Brelvis, either. Or Christians. Or anybody else who's not them. The organization was banned in 2002 as a terrorist organization, but somehow it keeps ticking along, piling up the corpse counts...
, condemned the attack describing the JUI-S leader a close sympathiser of the ASWJ.

ST activist

rubbed out



A Sunni Tehrik
...formed in Karachi in 1992 under by Muhammad Saleem Qadri. It quickly fell to trading fisticuffs and

liquidation

s with the MQM and the Sipah-e-Sahaba, with at least a half dozen of its major leaders rubbed out. Sunni Tehreek arose to become the primary opposition to the Deobandi Binori Mosque, headed by Nizamuddin Shamzai, who was eventually bumped off by person or persons unknown. ST's current leadership has heavily criticized the Deobandi Jihadi leaders, accusing them of being sponsored by Indian Intelligence agencies as well as involvement in terrorist activities...
activist was

rubbed out

in the Preedy Street area in the early hours of Friday, police said.

They added that the body was found at a corner of the Technical High School, Lines Area, within the remit of the Brigade

cop shoppe

.

The body bore a bullet wound in the neck, the police said, adding that they shifted it to the Jinnah Postgraduate Medical Centre for medico-legal formalities.

The victim was identified as Ali Qadri, 20, belonging to the party's unit-196, a

front man

for the Sunni Tehrik said.

Another ST worker dies

Another activist of the Sunni Tehrik, who had sustained gunshot wounds in an attack on his shop within the remit of the Jamshad Quarters

cop shoppe

two days ago, died at the Civil Hospital Bloody Karachi


...formerly the capital of Pakistain, now merely its most important port and financial center. It is among the largest cities in the world, with a population of 18 million, most of whom hate each other and many of whom are armed and dangerous...


during treatment on Friday.

A

front man

for the ST said that Danish Qadri was a resident of PIB Colony.

The area remained tense with closure of markets during his funeral. Later, the victim was buried at a local graveyard.

Body found

The body of an unidentified young man was found on a bank of the Lyari


...one of the eighteen constituent towns of the city of Karachi. It is the smallest town by area in the city but also the most densely populated. Lyari has few schools, substandard hospitals, a poor water system, limited infrastructure, and broken roads. It is a stronghold of ruling Pakistan Peoples Party. Ubiquitous gang activity and a thriving narcotics industry make Lyari one of the most disturbed places in Karachi, which is really saying a lot....


River within the remit of the Pak Colony

cop shoppe

, officials said.

The body bearing torture marks was shifted to the Civil Hospital

Bloody Karachi

for medico-legal formalities before it was taken to the Edhi morgue for want of identification.

The police believed that the victim had been killed several days ago.

Man

rubbed out

in Surjani

A man was

rubbed out

and a school watchman was

maimed

in Khuda Ki Basti, Surjani Town, on Friday, police said.

A duty officer of the Surjani Town

cop shoppe

said that the shooting was carried out after a woman running a school canteen called her husband informing him that school's watchman and his brother had misbehaved with her.

Subsequently, the police said, her husband along with two accomplices arrived at the school and after meeting her they fired at the watchman and his brother.

The

maimed

were rushed to the Abbasi Shaheed Hospital where Ghulam Israr Magsi died while watchman Ghulam Mohammad Magsi was provided treatment, the officials said.

Body found

The body of a young man was found from a house in Gul Mohammad Goth within the remit of the Sohrab Goth

cop shoppe

.

The police said that the victim, in his mid-30s, had been killed with a blunt weapon.

The body bearing multiple injuries was shifted to the Abbasi Shaheed Hospital for medico-legal formalities.
Posted by: Fred || 01/13/2013 00:00 || Comments || Link || E-Mail|| [10794 views] Top|| File under: Sipah-e-Sahaba Pakistan
40 arrested over Mingora blast
[Dawn] Police on Friday tossed in the clink
Don't shoot, coppers! I'm comin' out!
40 people in connection with a

kaboom

at a Tableeghi centre in Takhtaband area here.

Also in the day, the people, who died in the terrorist activity, were laid to rest at their ancestral graveyards in Swat

...a valley and an administrative district in the Khyber Pakhtunkhwa Province of Pakistain, located 99 mi from Islamabad. It is inhabited mostly by Pashto speakers. The place has gone steadily downhill since the days when Babe Ruth was the Sultan of Swat...
district amid tight security.

SP (Investigation) Irshad told Dawn that five kilogrammes

bomb

was used in the blast.

An official at Rahimabad

cop shoppe

said 40 suspected persons were arrested and shifted to undisclosed location for interrogation.

He said FIR of the

snuffies

act had been registered against unidentified people at Rahimabad

cop shoppe

.

Deputy medical superintendent at District Headquarters Hospital, Saidu Shairf Dr Jamil said currently, over 70 injured people were under treatment on the premises.

He said two injured people had already been referred to Beautiful Downtown Peshawar


...capital of Khyber Pakhtunkhwa (formerly known as the North-West Frontier Province), administrative and economic hub for the Federally Administered Tribal Areas of Pakistan. Peshawar is situated near the eastern end of the Khyber Pass, convenient to the Pak-Afghan border. Peshawar has evolved into one of Pakistan's most ethnically and linguistically diverse cities, which means lots of gunfire.


for being in dangerous condition.

The DMS said emergency had been declared at the hospital to provide better facilities and care to the inured.

The dead people hailing from various localities of Swat were laid to rest in their ancestral graveyards in Najigram, Nawi Kalli, Gogdara, Serai, Kokarai, Melagah, Tendo Dag, Balogram, Rahimabad and other places of Swat district amid moving scenes.

In the day,

coppers

were deployed to guard mosques during Friday prayers in Swat, while all entry and exit points to the district were sealed to counter terrorism.

After the blast, panic and fear gripped the people, who called for end to violence and restoration of peace in the scenic valley of Swat.
Posted by: Fred || 01/13/2013 00:00 || Comments || Link || E-Mail|| [10794 views] Top|| File under: TTP
Syria-Lebanon-Iran
Syrian Intelligence Official 'Says He Has Defected'
[An Nahar] A man identifying himself as a senior foreign intelligence official has announced his defection from the ranks of the Syrian regime of
Hereditary President-for-Life Bashir Pencilneck al-Assad


The Scourge of Hama...


in a video statement posted on the Internet.

"I, Jumaa Farraj Jassem, head of Section 30 of the foreign service of the General Intelligence Directorate, announce my defection from this criminal regime, as I join the ranks of this blessed revolution," said the man.

AFP was unable to verify the authenticity of the video, which was posted on Friday.

Posted by: Fred || 01/13/2013 00:00 || Comments || Link || E-Mail|| [10795 views] Top|| File under: Govt of Syria
Damascus Hit by Clashes after Key Rebel Gain, Says NGO
[An Nahar] The outskirts of the Syrian capital were rocked by

festivities

early on Saturday a day after rebels seized a key regime airbase in the north, the Syrian Observatory for Human Rights said.

The

Britannia

-based watchdog said two children and two men were killed when Mleha just southeast of Damascus
...The City of Jasmin is the oldest continuously-inhabited city in the world. It has not always been inhabited by the same set of fascisti...
was bombarded, and that two rebels battling forces loyal to Hereditary President-for-Life Bashir Pencilneck al-Assad


Lord of the Baath...


were also killed there.

"Regime forces used warplanes to bombard the area between Mleha and Jaramana on Saturday a day after rebels assaulted an air force security building there," said Observatory director Rami Abdel Rahman.

Mleha's outskirts are next to Jaramana, a regime-held majority Christian and Druze suburb, some of whose residents have struggled to remain neutral in the country's spiraling conflict.

"Many people from Jaramana

were maimed

in the air raid on the outskirts," a resident of the district who identified herself as Mary told AFP by Internet.

"On the streets and on Facebook pages, even people who have long defended the regime are saying they've had enough."

Saturday's violence came a day after at least 86 people were killed across Syria, said the Observatory, which relies on a network of activists and medics on the ground to compile its reports.

It gave a a preliminary toll of at least 22 people were killed nationwide on Saturday.

Among Friday's casualties were nine rebels, eight soldiers and two regime

cut-throats

killed when

bully boyz

overran the key Taftanaz air base in northwestern Syria, in one of their most important military gains to date.

Capturing Taftanaz, from which regime forces launched deadly helicopter gunship sorties, eases the pressure on rebels who already control vast swathes of Syria's north and east.

Government forces managed to evacuate most of the 60 helicopters deployed there, leaving behind 20 that are no longer serviceable, the Observatory said.

Posted by: Fred || 01/13/2013 00:00 || Comments || Link || E-Mail|| [10796 views] Top|| File under: Govt of Syria
Syrian troops capture majority of key Damascus suburb
[CTVNEWS.CA] Syrian troops advanced in a strategic suburb of Damascus


...The capital of Iran's Syrian satrapy...


and bombarded other areas around the capital Saturday in a push to secure Hereditary President-for-Life Bashir Pencilneck al-Assad


Lord of the Baath...


's seat of power as rebels make gains in the north.

A government official said regime forces had taken much of Daraya, an area on the edge of a major military air base just south of the capital, after nearly two months of heavy fighting


... as opposed to the more usual light or desultory fighting...


that anti-regime activists say has killed dozens of people and uprooted tens of thousands more from their homes.

The announcement came a day after rebels and Islamic

beturbanned goons

seeking to topple Assad took full control of the northwestern Taftanaz air base in a significant blow to the military. The back-to-back declarations highlight the see-saw nature of the conflict in Syria, where one side's victories in one area are often followed by reverses in another.

In other violence, athletic champion Hisham Raqsha was shot to death in Damascus while on his way back home, according to the Observatory and state-run news agency


...and if you can't believe the state-run news agency who can you believe?...


SANA. SANA said Raqsha was the coach of Syria's walking team. His age and other details were not available.

Syrian troops have been battling since November to regain Daraya from the hands of anti-government fighters. The suburb is flanked by the key districts of Mazzeh, which is home to the military air base of the same name, and Kfar Sousseh, which holds the government headquarters, the General Security intelligence agency head office and the Interior Ministry.

It also is less than 10 kilometres (six miles) from the People's Palace -- one of three palaces in the capital used by Assad.

The government official told The

News Agency that Dare Not be Named

in Damascus that the army still faced "small pockets" of resistance but he expected the area to be cleared in a few days. The official spoke on condition of anonymity in line with regulations.

Rami Abdul-Rahman, who heads the

Britannia

-based Syrian Observatory for Human Rights, acknowledged "the army has entered most of Daraya's neighbourhoods." He added the number of casualties on both sides was high after weeks of fighting.

"Daraya is very important for the regime because the Mazzeh airport is a main artery for it," Abdul-Rahman said.

Daraya, which had a population of about 200,000 before the fighting, has been a stronghold of support for the rebels fighting the government since the start of the uprising in March 2011, posing a particularly grave threat to the capital.
Posted by: Fred || 01/13/2013 00:00 || Comments || Link || E-Mail|| [10794 views] Top|| File under: Govt of Syria
Who's in the News
42
[untagged]
6
Govt of Pakistan
4
Govt of Syria
4
TTP
4
Arab Spring
1
Govt of Iraq
1
Salafists
1
Sipah-e-Sahaba Pakistan
1
al-Shabaab
1
al-Qaeda
Bookmark
E-Mail Me
The Classics
The O Club
Rantburg Store
The Bloids
The Never-ending Story
Thugburg
Gulf War I
The Way We Were
Bio
Merry-Go-Blog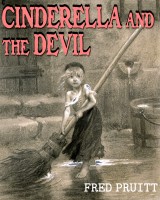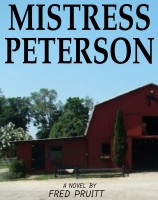 On Sale now!


A multi-volume chronology and reference guide set detailing three years of the Mexican Drug War between 2010 and 2012.

Rantburg.com and borderlandbeat.com correspondent and author Chris Covert presents his first non-fiction work detailing the drug and gang related violence in Mexico.

Chris gives us Mexican press dispatches of drug and gang war violence over three years, presented in a multi volume set intended to chronicle the death, violence and mayhem which has dominated Mexico for six years.
Click here for more information


Meet the Mods
In no particular order...


Steve White
Seafarious
tu3031
badanov
sherry
ryuge
GolfBravoUSMC
Bright Pebbles
trailing wife
Gloria
Fred
Besoeker
Glenmore
Frank G
3dc
Skidmark



Better than the average link...



Rantburg was assembled from recycled algorithms in the United States of America. No trees were destroyed in the production of this weblog. We did hurt some, though. Sorry.
3.225.221.130

Help keep the Burg running! Paypal: