--Tech & Moderator Notes
Deletion note
I deleted a duplicate of the 'Issa circulating contempt citation for Holder' story just now. Sherry had previously posted.

Always check for duplicates before posting, please.

Also: all 'Fast and Furious' and 'Gunwalker' stories are considered by the mods to be WoT-related, and should be so flagged.

Thanks,

AoS
Posted by: || 05/03/2012 12:33 || Comments || Link || E-Mail|| [6475 views] Top|| File under:
Afghanistan
US Soldier Dies of Rabies From Bite In Afghanistan
A 24-year-old American soldier died of rabies after being bitten by a dog last year in Afghanistan, US health officials said Thursday following an investigation into the rare case.

The otherwise healthy soldier started experiencing symptoms of shoulder and neck pain and tingling sensations in his hands soon after arriving at Fort Drum, N.Y., in mid-August 2011.

His condition escalated to include nausea, vomiting, anxiety and trouble swallowing. By the time he was admitted to an emergency room, he was dehydrated and hydrophobic, meaning he developed an intense fear of drinking liquids because of the painful muscle spasms he experienced while swallowing.

"He was lucid and described having received a dog bite on the right hand during January 2011 while deployed to Afghanistan," said the report by the US Centers for Disease Control and Prevention (CDC).

The soldier tested positive for a strain of rabies associated with dogs in Afghanistan and doctors attempted an experimental treatment to save him from certain death.
Posted by: Glereger Ebbolutch8005 || 05/03/2012 13:07 || Comments || Link || E-Mail|| [6532 views] Top|| File under:
Afghanistan: Pakistani driving truck bomb arrested
KABUL: Afghanistan's intelligence agency says it has prevented a large terrorist attack in the capital, arresting a Pakistani national driving a truck packed with explosives in Kabul.

The agency says in a statement that the man was arrested Thursday on a major road in the east of the city. It says the man was going to use the truck bomb in a suicide attack.

The agency does not say what the suspected target was. It says it will release more details as they became available.

The arrest comes a day after a suicide attack on the same road killed seven people. In that attack one militant detonated his car bomb outside a compound where foreigners live, while two other attackers fought their way inside before being killed


Posted by: tipper || 05/03/2012 10:11 || Comments || Link || E-Mail|| [6515 views] Top|| File under:
Afghan Civilians Killed in Taliban Attack on Kabul Foreigner's Compound
[Tolo News] As many as six people were killed in a Taliban attack on a compound for foreigners in east Kabul Wednesday in retaliation for the visit of the US President to Afghanistan on Tuesday night.

At least four Afghan civilians, including a child, died inside their burning car outside the compound and a Nepalese security guard was among the dead, while as many as ten Afghan school students were among the 17

maimed

, officials said.

The incident happened around 6:15am, less than two hours after US President Barack Obama
They get bitter, they cling to guns or religion or antipathy to people who aren't like them...
left Afghanistan after making an unannounced visit to sign a long-term agreement with

Afghanistan's Caped President

Hamid Maybe I'll join the Taliban Karzai.
... A former Baltimore restaurateur, now 12th and current President of Afghanistan, displacing the legitimate president Rabbani in December 2004. He was installed as the dominant political figure after the removal of the Taliban regime in late 2001 in a vain attempt to put a Pashtun face on the successor state to the Taliban. After the 2004 presidential election, he was declared president regardless of what the actual vote count was. He won a second, even more dubious, five-year-term after the 2009 presidential election. His grip on reality has been slipping steadily since around 2007, probably from heavy drug use...
The Taliban

grabbed credit

for the attack in a statement saying they launched the attack "as a reaction to Obama's surprise visit to Afghanistan".

The attack ended after 10:15am when the fourth and final attacker

went kaboom!"

in an unoccupied building within the compound.

The first attacker died when he detonated the explosives carried in his car near the gate of the compound. The second bomber appears to have blown himself up inside the camp, and the third was

bumped off

by security guards, Kabul deputy police chief Daoud Amin told TOLOnews.

At least four

kaboom

s were heard in the area, according to local residents.

The compound, known as the "Green Village", is used by international organizations for housing foreigners, including those working with the United Nations.


...a formerly good idea gone bad...


Obama made a quick overnight visit to Afghanistan where he signed a long-term agreement with

Afghanistan's Caped President

Hamid Karzai on the one-year anniversary of former al Qaeda leader the late Osama bin Laden's


... who no longer exists...


death. The agreement cements 10 years of US assistance to Afghanistan after NATO


...the North Atlantic Treaty Organization. A collection of multinational and multilingual and multicultural armed forces, all of differing capabilities, working toward a common goal by pulling in different directions...


combat troops leave in 2014.
Posted by: Fred || 05/03/2012 00:00 || Comments || Link || E-Mail|| [6497 views] Top|| File under: Taliban
Africa Horn
Ahlu Sunna probes Tuesday's explosion in central Somalia
(Sh. M. Network)- An official in Ahlu Sunna Waljamaa (ASWJ) said Wednesday that his fighters in central Somalia have begun this morning probing into the Tuesday's deadly bombing at a coffee shop in Dhusamareb town.

Sheik Mohammed Yusuf better known as (Hefow) announced that they are hunting down the

criminal mastermind

of the suicide bomb

kaboom

that killed at least 8 people, including

politician

s and prominent Somali politicians while more than 30 others have been injured.

Locals said the injured people were on Wednesday morning taken to the local hospitals in Gur'el town, a town in central Somalia and controlled by Ahlu Sunna Walaja'a allied with Somali government.

On March 20, 2012, Al-Shabaab


... successor to the Islamic Courts...


raided the city at dawn, briefly captured it then

decamped

after intense fighting with Ahlusunna Waljamaa (ASWJ) fighters that left 30 people dead.
Posted by: Fred || 05/03/2012 00:00 || Comments || Link || E-Mail|| [6468 views] Top|| File under: al-Shabaab
Al-Shabab Arrest Business People, Elders in rebel-held AfgoyeTown
(Sh.M.Network) -- Reports from the southern Somalia town of Afgoye, just 30 Km away south of Mogadishu in Lower Shabelle region say on Wednesday the

hard boyz

of Al-shabab have tossed in the clink
I ain't sayin' nuttin' widdout me mout'piece!
four people over TFG connection allegations.

Witnesses say fighters from Al-shabab have jugged
Book 'im, Mahmoud!
overnight and taken into custody in rebel-held Afgoye town at least 4 locals among business people and elders whom they accuse to have links with Somalia's Transitional Federal Government (TFG) based in Mogadishu.

Some relatives of the detainees confirmed to Shabelle Media that their beloved ones were set to sit in solemn silence in a dull, dark dock, in a pestilential prison with a life-long lock
Book 'im, Mahmoud!
by Al-shabab this morning illegally and aggressively because they say the tossed in the clink
I ain't sayin' nuttin' widdout me mout'piece!
have no idea about the charges against them.

Residents expressed concern


...meaning the brow was mildly wrinkled, the eyebrows drawn slightly together, and a thoughtful expression assumed, not that anything was actually done or indeed that any thought was actually expended...


over this move and they say Al-shabab in southern Somali regions is accused of arresting locals about TFG and regional forces Links.
Posted by: Fred || 05/03/2012 00:00 || Comments || Link || E-Mail|| [6466 views] Top|| File under: al-Shabaab
Africa North
Islamists Demand 45 Million Euros for Hostages
[An Nahar] An al-Qaeda splinter group wants a total of 45 million euros in ransoms for two European women aid workers and seven Algerian diplomats taken hostage, the group's

front man

said Wednesday.

The Movement for Oneness and Jihad in West Africa (MUJAO)

front man

Adnan Abu Walid Sahraoui gave the figures in reply to a written question submitted by Agence

La Belle France

Presse.

He said MUJAO was demanding 30 million euros ($40 million) for the two women, an Italian and a Spaniard, kidnapped in October along with a Spanish man while working in a camp for Western Sahara refugees in Tindouf in western Algeria.

The Algerians were

kidnapped

on April 5 in Gao, northeast Mali, as Islamist and Tuareg separatist groups overran the north of the country in the wake of a military coup in the capital Bamako.

Sahraoui said his group demanded 15 million euros for the diplomats, who included the Algerian consul in Gao, and the release of prisoners held by Algeria, threatening an attack otherwise.

MUJAO warned on Sunday that the Algerians' lives were in danger, saying negotiations with Algiers had broken down.

"The Algerian delegation... completely refused our demands, and this decision will put the lives of the hostages in danger," Sahraoui said in a short message sent to AFP at the time.

MUJAO's comments were a setback a week after a

front man

told AFP that, together with Islamist group Ansar Dine, "we have agreed to the release of seven people tossed in the calaboose
Keep yer hands where we can see 'em, if yez please!
on Algerian soil in Gao".

The same day, Algeria's foreign minister had said the seven diplomats were in good health, that Algerian authorities were in contact with the kidnappers, and that "we expect this will soon bear fruit".

MUJAO is said to have broken off from Al-Qaeda in the Islamic Maghreb (AQIM) in order to spread jihad to west Africa rather than confine themselves just to the Maghreb or Sahel regions.
... North Africa's answer to the Pak tribal areas...
It is led by Malians and Mauritanians, according to experts.

The group

grabbed credit

for a

suicide kaboom

on a police base in southern Algeria on March 3 which left 23 people

maimed

according to the paramilitary gendarmerie.

A Malian source also said on March 3 MUJAO wanted 30 million euros to free the three European aid workers kidnapped in Algeria.

But Sahraoui said Wednesday that "negotiations only concern the Italian and Spanish women hostages".

He made no mention of the Spanish man, but said his group was also demanding that Madrid act to obtain the release of two Sahrawis tossed in the calaboose
Keep yer hands where we can see 'em, if yez please!
by Mauritania.

Posted by: Fred || 05/03/2012 00:00 || Comments || Link || E-Mail|| [6468 views] Top|| File under: al-Qaeda in North Africa
Africa Subsaharan
Roast Beef (and long pig) Nigerian style
GUNMEN armed with explosives have killed at least 34 people in northeastern Nigeria when they attacked a cattle market and burned it to the ground. The attack last night in the city of Potiskum was said to be in reprisal for an incident earlier in the day, when a gang sought to rob the market but were fought off by traders who caught one of the attackers, police said.

The man who was caught was doused in petrol and a tyre was placed around his neck before he was burnt to death, according to police and residents.

"A group of gunmen armed with around 20 explosives and assault rifles attacked the Potiskum cattle market," police spokesman Toyin Gbadegesin told AFP today. "They threw explosives and shot indiscriminately, setting fire to the market, killing lots of livestock and wounding many people, mostly cattle dealers."

Police have not provided a death toll, but an emergency official said on condition of anonymity that 34 bodies were brought to a local hospital and some 22 other people were being treated for injuries. The toll was likely to be more than 50 because families were also burying relatives' bodies without bringing them to the hospital, the official said.

Residents described a terrifying scene at the market usually crowded with traders, with scores of cattle burnt, the market razed and dozens of people killed. Vehicles were also said to have been burnt. One resident said firefighters were at the scene this morning searching water wells out of fears that residents had fallen in and drowned while trying to flee.
Residents crowded a local hospital to determine if their relatives were among the dead.

"The whole market has been burnt down," a resident said.
"Roasted remains of cattle litter the whole place ... The ground has been scorched. Firefighters have arrived at the market trying to go into open wells to bring out bodies of people that fell in while trying to flee the attackers."

Islamist group Boko Haram has carried out scores of attacks in northeastern Nigeria, including in Potiskum, located in Yobe state, but criminal groups have also committed violence under the guise of the group.

Gangs often seek to provoke panic at markets, forcing crowds to flee so they can steal. At cattle markets, particularly in Nigeria's northeast, gangs target livestock dealers since they tend to have large amounts of cash on them.
Posted by: phil_b || 05/03/2012 11:46 || Comments || Link || E-Mail|| [6521 views] Top|| File under:
Ugandan army says Sudan is backing Joseph Kony's LRA
The LRA is accused of rape, mutilation, murder and the recruitment of child soldiers. A Ugandan army colonel told the BBC they had captured a member of the LRA who was wearing a Sudanese uniform, and carried its weapons and ammunition. The United States has sent special forces to help in the hunt for Kony.

The 100-strong mission is working in four bases across Central Africa, where the LRA is moving in small groups, raiding and abducting villagers to become fighters, sex slaves or porters. An online video produced by the US pressure group Invisible Children, earlier this year helped raise international awareness of the LRA's activities.

Last month the African Union set up a 5,000-strong force to track down the fugitive warlord. Kony and his close aides have been wanted for war crimes by the International Criminal Court since 2005. Joseph Kony wants to install a government in Uganda based on the Biblical 10 Commandments

Ugandan army spokesman, Colonel, Felix Kulayigye told the BBC it had information that the LRA was now moving into Sudan, including areas of Darfur controlled by the pro-government Janjaweed militia. "Kony knows we can't enter that region, so when the pressure is high in Central Africa he crosses into the Sudanese border [areas]," he said. During Sudan's two-decade civil war, Uganda backed rebels, who last year led South Sudan to independence, while Sudan's government was widely believed to have supported the LRA in order to weaken the Ugandan military capability.

A senior Ugandan military commander recently said his country might intervene if war breaks out between the two Sudans, implying it would be on the side of the South. Kony, whose army first emerged in northern Uganda, has evaded capture for more than 20 years as his forces terrorised large areas of Central Africa.He claims he has been fighting to install a government in Uganda based on the Biblical 10 Commandments. Kony was due to sign a peace deal with the Ugandan government in 2008, but peace talks fell apart because the LRA leader wanted assurances that he and his allies would not be prosecuted.

The BBC's Dan Damon is one of a few journalists who have visited the US forces based in Obo, Central African Republic. He says fear of the LRA is tangible and real to people in Central Africa, especially in remote areas along the heavily forested and often unmarked borders between Uganda, the Democratic Republic of Congo, South Sudan and Central African Republic.The US forces told the BBC that they were not hunting for Kony themselves, but assisting local armies and coordinating intelligence and communications.

Maria Wangechi from the medical charity Merlin says the LRA staged its most recent attack two weeks ago, but the presence of the US and AU forces has helped reassure civilians in the region. The LRA has now split into small groups. The BBC's Dan Damon says they do not use any form of electronic communications, but instead use runners and rendezvous points to keep in touch. He says that means the US electronic surveillance technology may not be so useful as the hunt for Joseph Kony continues. (BBC)
Posted by: phil_b || 05/03/2012 05:21 || Comments || Link || E-Mail|| [6468 views] Top|| File under:
Arabia
Gun attack in Seyoun: TOTAL Employee passed away following his injuries
[Yemen Post] TOTAL E&P Yemen expresses its deepest sorrow and sadness for the death of Mr. Suhail Al-Jawfi, a TOTAL employee, who deceased this morning following the injuries he received in the

gunnies

attack on a Company's car in Seyoun City yesterday, 1 May 2012. TOTAL E&P Yemen conveys its sincere condolences to the bereaved family of Suhail Al-Jawfi.
Posted by: Fred || 05/03/2012 00:00 || Comments || Link || E-Mail|| [6489 views] Top|| File under: al-Qaeda in Arabia
Caribbean-Latin America
5 bad guys, 1 federal police agent die in Zacatecas

For a map, click here. For a map of Zacatecas state, click here

By Chris Covert
Rantburg.com

A total of five unidentified armed suspects and one Mexican Policia Federal (PF) agent were killed in an armed confrontation in Zacatecas state late Wednesday morning, according to Mexican news accounts.

According to a story posted on the website of La Cronica de Hoy news daily, a PF unit was on patrol in Sain Alto municipality when it observed armed suspects travelling aboard two vehicles on the road between Sombrerete and Rio Grande, specifically in the village of La Laborcilla. The armed group then fled.

PF units had been on patrol in Sain Alto specifically in the villages of Sain Bajo, La Laborcilla, Barrancas and Cazadores when the pursuit and subsequent firefight took place. The increased patrol activity was due to a PF effort to locate an armed group operating in the municipality.

According to a news item posted on the El Sol de Zacatecas news daily website, the suspects were travelling aboard a Ford Escape and Nissan Tiida when they fled. A second PF unit intercepted the group some kilometers away which sparked the gunfight.

PF units presence was enhanced by at least one helicopter and several additional PF units, which had been called in from Zacatecas city to reinforce the pursuit.

At the conclusion of the firefight, a scuffle broke out between PF agents and local journalists, who claimed PF agents beat them and broke computer equipment, according to the La Cronica de Hoy news item.

Sain Alto is on Mexico Federal Highway 45, which leads to Durango state. The municipality is also 40 kilometers northwest of Fresnillo.

Chris Covert writes Mexican Drug War and national political news for Rantburg.com
Posted by: badanov || 05/03/2012 00:00 || Comments || Link || E-Mail|| [6467 views] Top|| File under:
Bloody Sinaloa: 24 die Wednesday

For a map, click here

By Chris Covert
Rantburg.com

The death toll in the fighting in Choix municipality in Sinaloa state increased as seven more dead were found Wednesday morning, according to Mexican news accounts.

The seven dead were found near the Chihuahua border, and according to a news item on the website of El Debate news daily, villagers in the area say more dead could be found in the area.

In a late Wednesday evening story posted on its website El Diario de Juarez reported that residents on both sides of the border have fled their homes to keep armed groups from attacking them. Criminal gangs in the area are running low on food and water, and while reports on other Mexican news websites say some residents are fighting back, those stories appear to be anecdotal and not widespread.

Mexico is currently undergoing one of the worst droughts in decades, so water is at a premium and is being preserved in remote mountain communities for human consumption. Temperatures in the Mexican Sierras have also soared since last week, hitting 46C (114.8F) in Urique in western Chihuahua.

A separate article posted on the website of El Debate Wednesday evening said that fighting has spread to Guasave municipality as armed suspects exchanged gunfire with a Mexican Army road patrol in Estacion Bamoa. A total of 10 armed suspects and two soldiers died in that encounter. Guasave municipality is about 60 kilometers south of Choix and is near the western coast of Sinaloa state,

The report also said that five more unidentified individuals were killed or were found dead, including in Culican municipality, where three unidentified individuals were found dead including one man who had been immolated.

Two more unidentified individuals were found dead near the village of Cajon de Piaxtla in nearby San Ignacio municipality.

The seven dead in Choix municipality raises the death toll after five days of fighting to 39 dead. The dead in Guasave and San Ignacio municipalities, although not specifically part of the fighting in Choix municipality raises the death toll in Sinaloa state since last Saturday to 56, easily one of the bloodiest weeks in the Mexican Drug War which began in 2007.

According to a news item posted on Noreste.com news daily website Wednesday evening, at around 0600 hrs a Mexican Army road patrol in Guasave encountered an armed group aboard three vehicles near a local hotel and supermarket on Calle Benito Juarez, who opened fire on the unit. Two soldiers were killed near the hotel, while three armed suspects were killed aboard an SUV which was destroyed by fire. Two vehicles and weapons were seized in the aftermath.

According to an item on the El Debate website, schools were closed in Guasave following the encounter.

Also according to another news item on the same website, Guasave municipal police agents reportedly started a labor action after several of their number were disarmed and 13 were detained in the aftermath of the encounter. The police agents were disarmed by Sinaloa state ministerial police at the orders of the Mexican Federal Public ministry. A scuffle also ensued near police headquarters between municipal police agents and state ministerial police.

El Imparcial news daily, in a Wednesday evening post at its news website said that last January, Guasave police commander, Leocadio Cabrera Delgado and 32 other municipal police officers were detained and the subsequently detained for investigation.In that incident three Mexican Army soldiers were killed in a gunfight, but the police elements in Guasave had refused to respond at the request of the army.

Chris Covert writes Mexican Drug War and national political news for Rantburg.com
Posted by: badanov || 05/03/2012 00:00 || Comments || Link || E-Mail|| [6502 views] Top|| File under:
Europe
Documents reveal al Qaeda's plans for seizing cruise ships, carnage in Europe
(CNN) -- On May 16 last year, a 22-year-old Austrian named Maqsood Lodin


I'm not sure why, but that name doesn't sound Austrian.


was being questioned by police in Berlin. He had recently returned from Pakistain


...that's our partner in the WoT in South Asia...


via Budapest, Hungary, and then traveled overland to Germany. His interrogators were surprised to find that hidden in his underpants were a digital storage device and memory cards.


That's the place to put 'em if you don't want to call attention to them, you betcha...


Buried inside them was a pornographic video called "Kick Ass" -- and a file marked "Sexy Tanja."

Several weeks later, after laborious efforts to crack a password and software to make the file almost invisible, German

Sherlocks

discovered encoded inside the actual video a treasure trove of intelligence -- more than 100 al Qaeda documents that included an inside track on some of the terror group's most audacious plots and a road map for future operations.

Future plots include the idea of seizing cruise ships and carrying out attacks in Europe similar to the gun attacks by Pak

cut-throats

that paralyzed the Indian city of Mumbai in November 2008. Ten

gunnies

killed 164 people in that three-day rampage.

Terrorist training manuals in PDF format in German, English and Arabic were among the documents, too, according to intelligence sources.

U.S. intelligence sources tell CNN that the documents uncovered are "pure gold;" one source says that they are the most important haul of al Qaeda materials in the last year, besides those found when U.S. Navy SEALs raided the late Osama bin Laden's


... who no longer has to waste time and energy breathing...


compound in Abbottabad


... A pleasant city located only 30 convenient miles from Islamabad. The city is noted for its nice weather and good schools. It is the site of Pakistain's military academy, which was within comfortable walking distance of the residence of the late Osama bin Laden....


, Pakistain, a year ago and killed the al Qaeda leader.

One document was called "Future Works." Its authorship is unclear, but intelligence officials believe it came from al Qaeda's inner core. It may have been the work of Younis al Mauretani, a senior al Qaeda operative until his capture by Pak police in 2011.

The document appears to have been the product of discussions to find new targets and methods of attack. German

Sherlocks

believe it was written in 2009 -- and that it remains the template for al Qaeda's plans.

Investigative journalist Yassin Musharbash, a

news hound

with the German newspaper Die Zeit, was the first to report on the documents. One plan: to seize passenger ships. According to Musharbash, the writer "says that we could hijack a passenger ship and use it to pressurize the public."

Musharbash takes that to mean that the

forces of Evil

"would then start executing passengers on those ships and demand the release of particular prisoners."

The plan would include dressing passengers in orange jump suits, as if they were al Qaeda prisoners at Guantanamo Bay, and then videotaping their execution.

Lodin and a man called Yusuf Ocak, who allegedly traveled back to Europe with him, are now on trial in Berlin where they are pleading not guilty. Ocak was locked away
Yez got nuttin' on me, coppers! Nuttin'!
in Vienna two weeks after Lodin's arrest.

According to a senior Western counterterrorism official, their names were on a watch list, and when they handed over documents at a European border crossing, their names registered with counterterrorism agencies.

Both men have pleaded not guilty


"Wudn't me."


to terrorism charges. Ocak is also charged with helping to form a group called the German Taliban Mujahedeen, and is alleged to have made a video for the group threatening attacks in Germany.

Prosecutors believe the pair met at a terrorist training camp in Pakistain's tribal territories and were sent back to Europe to recruit a network of

jacket wallah

s.

"We do not know what those men were up to but there are certain files of information that would make it plausible that they were probably thinking of a Mumbai-style attack," says Musharbash.

In the fall of 2010, a year after the document was written, European intelligence agencies were scrambling to investigate a Mumbai-style plot involving German and other European

cut-throats

-- which sparked an unprecedented U.S. State Department travel warning for Americans in Europe.

"I think it is plausible to think that the 'Future Works' document is part of that particular project," says Musharbash.

"Future Works" suggests al Qaeda was an organization under great pressure, without a major attack to its name in several years, harried by Western intelligence. If anything, its predicament is even more dire today.

"The document delivers very clearly the notion that al Qaeda knows it is being followed very closely," Musharbash tells CNN. "It specifically says that Western intelligence agencies have become very good at spoiling attacks, that they have to come up with new ways and better plotting."

Part of the response, according to the document, should be to train European jihadists quickly and send them home -- rather than use them as fighters in Afghanistan and Pakistain -- with instructions on how to keep in secret contact with their handlers.

What emerges from the document is a twin-track strategy -- with the author apparently convinced that al Qaeda needs low-cost, low-tech attacks (perhaps such as the recent gun attacks in

La Belle France

carried out by Mohammed Merah) to keep security services preoccupied while it plans large-scale attacks on a scale similar to 9/11.

Those already under suspicion in Europe and elsewhere would be used as decoys, while others would prepare major attacks.

That is yet to materialize, but Musharbash believes a complex gun attack in Europe is still on al Qaeda's radar.

"I believe that the general idea is still alive and I believe that as soon as al Qaeda has the capacities to go after that scenario, they will immediately do it," he says.

While "Future Works" does not include dates or places, nor specific plans, it appears to be a brainstorming exercise to seize the initiative -- and reinstate al Qaeda on front pages around the world.
Posted by: Fred || 05/03/2012 00:00 || Comments || Link || E-Mail|| [6478 views] Top|| File under: al-Qaeda
Danish Cartoonist Attacker Has 10-Year Sentence Confirmed
[An Nahar] The Somali man who attacked a Danish cartoonist for caricaturing the Prophet Mohammed will serve 10 years in prison before being expelled from Denmark, the Supreme Court confirmed Wednesday.

"There is no reason to change the 10-year prison sentence," Denmark's highest court ruled, stressing that Mohammed Geele, who attacked cartoonist Kurt Westergaard at his home on January 1, 2010, with an axe, was guilty of "attempted terrorism".

The court also confirmed that once he has served his sentence the now 30-year-old Somali citizen would be expelled from Denmark and banned from ever returning.

Geele, who has been living in the Scandinavian country since he was 14 and has a wife and four young children there, had appealed his sentence to the Supreme Court, insisting the attack had nothing to do with terrorism and that he had only been trying to frighten Westergaard.

He was initially sentenced to nine years behind bars in February 2011, but an appeals court hiked his sentence four months later to 10 years.

"I feel somewhat sorry for this Geele. But it is satisfying for me to see an end to this case," Westergaard himself told the Ritzau news agency Wednesday.

"Such an action is indeed terrorism. He attacked me, but he affected all of society," he said.

The Somali broke into 76-year-old Kurt Westergaard's home near Aarhus in central Denmark on January 1, 2010 wielding an axe and screaming, "You must die! You are going to hell!" according to the cartoonist's testimony last year.

Geele, who is suspected of having links to the Somali Islamist movement Al-Shebab, had threatened police arriving on the scene with his axe and knife and was shot twice before being placed under arrest.

Westergaard has faced numerous death threats since the publication of his drawing, the most controversial of the 12 cartoons of the Prophet Mohammed that appeared in the Danish daily Jyllands-Posten on September 30, 2005, and which sparked angry and at times deadly protests across the

Moslem

world.

Wednesday's ruling came as four people face trial in Denmark for "attempted terrorism" for allegedly plotting to massacre staff at the same paper over the cartoons.

Posted by: Fred || 05/03/2012 00:00 || Comments || Link || E-Mail|| [6467 views] Top|| File under: Global Jihad
Home Front: WoT
New York Bomb Plotter Convicted on Terror Charges
[An Nahar] An American who U.S. officials said was an al-Qaeda operative was convicted Tuesday on terrorism charges for plotting with two accomplices to launch suicide

kaboom

s in the New York subway system.

Adis Medunjanin, a resident of Queens, New York, faces a mandatory sentence of life in prison after being convicted of conspiring to use weapons of mass destruction and providing material support to al-Qaeda, among other charges.

Judge John Gleeson was scheduled to sentence the 28-year-old Medunjanin on September 7.

Medunjanin "came within days of executing a plot to conduct coordinated

suicide kaboom

s in the New York City subway system in September 2009, as directed by senior al-Qaeda leaders in Pakistain," the Justice Department said.

"Justice was served today ... as a jury of New Yorkers convicted an al-Qaeda operative bent on terrorism, mass murder and destruction in the New York City subways," said U.S. Attorney for the Eastern District of New York Loretta Lynch.

"Adis Medunjanin's journey of radicalization led him from Flushing, Queens, to

Beautiful Downtown Peshawar

, Pakistain, to the brink of a terrorist attack in New York City -- and soon to a lifetime in federal prison.

"As this case has proved, working against sophisticated terrorist organizations and against the clock, our law enforcement and intelligence agencies can detect, disrupt and destroy terrorist cells before they strike, saving countless innocent lives," she stressed.

The Bosnia-born Medunjanin, whose family

decamped

to the United States during the war with Serbia in the 1990s, was also convicted of conspiring to commit murder of U.S. military personnel abroad; taking military training from al-Qaeda; conspiring and attempting to commit terror across national boundaries, and using arms in relation to these offenses, the statement said.

The other two men in the alleged plot, Najibullah Zazi and Zarein Ahmedzay, have already pleaded guilty and testified against their old friend in hopes that cooperation with prosecutors would earn them lighter sentences.

The three friends were in many ways typical New Yorkers, striving to live the immigrant dream.

Medunjanin was a doorman, Ahmedzay drove a yellow cab, and Zazi was a coffee cart vendor before moving to Colorado, where he drove an airport shuttle bus in Denver.

When the subway bomb plot was foiled, Medunjanin crashed his car into another on the Whitestone Expressway, attempting to "turn his car into a weapon of terror," the Justice Department said.


Ah, the ignomy of a lifetime in an American prison, as opposed to a brief, gloriously fiery death in the cause of jihad, to be followed by an eternity of virgins doing their best for a permanent erection. No doubt in time Mr. Medunjanin will realize he got very lucky indeed.



This article starring:
Adis Medunjanin
Najibullah Zazi
Zarein Ahmedzay
Posted by: Fred || 05/03/2012 00:00 || Comments || Link || E-Mail|| [6511 views] Top|| File under: al-Qaeda
India-Pakistan
CM seeks Rangers; five die on sixth day of Lyari operation
[Dawn]
Violence-ridden neighbourhood of Lyari


...one of the eighteen constituent towns of the city of Karachi. It is the smallest town by area in the city but also the most densely populated. Lyari has few schools, substandard hospitals, a poor water system, limited infrastructure, and broken roads. It is a stronghold of ruling Pakistan Peoples Party. Ubiquitous gang activity and a thriving narcotics industry make Lyari one of the most disturbed places in Karachi, which is really saying a lot....


depicted the picture of a war field on sixth consecutive day of the grand operation as five more people died and around 40 got injured on Wednesday, DawnNews reported.

Clashes between law-enforcement agencies and heavily armed criminals continued into the night on Wednesday, as

myrmidon

s resorted to the use of hand-grenades and rocket propelled grenades (RPGs) in addition to using sophisticated automatic weapons against security forces.

According to sources, five people died and around 40 including five police officials got injured.

Meanwhile,


...back at the laboratory the fumes had dispersed, to reveal an ominous sight...


Chief Minister Sindh Syed Qaim Ali Shah, after chairing a security meeting announced to involve Rangers also in the ongoing operation against the criminals in the area.

He announced to compensate the bereaved families of police officials who

bit the dust

during the operation with Rs 2 million each.

The chief minister also mentioned difficulties of conducting the operation in an area with narrow and steep lanes. "Taliban are fighting along with local gangster in Lyari," he revealed.

During the past six days, around 30 people, as well as six security personnel, have

bit the dust

in the aggressive operation. Meanwhile,


...back at the scene of the crime, Lieutenant Queeg had an idea: there was a simple way to tell whether Manetti had been the triggerman -- just look at his shoes!...


hundreds of Lyari residents continued to flee the fighting as they relocate from the violence-ridden area.

Posted by: Fred || 05/03/2012 00:00 || Comments || Link || E-Mail|| [6491 views] Top|| File under: Govt of Pakistan
Sindh minister's house set to fire in Lyari
[Dawn]
Provincial minister Sindh Rafique Engineer's house in Bloody Karachi's


...formerly the capital of Pakistain, now merely its most important port and financial center. It may be the largest city in the world, with a population of 18 million, most of whom hate each other and many of whom are armed and dangerous...


Lyari


...one of the eighteen constituent towns of the city of Karachi. It is the smallest town by area in the city but also the most densely populated. Lyari has few schools, substandard hospitals, a poor water system, limited infrastructure, and broken roads. It is a stronghold of ruling Pakistan Peoples Party. Ubiquitous gang activity and a thriving narcotics industry make Lyari one of the most disturbed places in Karachi, which is really saying a lot....


area has been set to fire on Wednesday by unidentified people, DawnNews reported.

Rafique Engineer was elected to the provincial assembly from Lyari.

Talking to DawnNews, Engineer said that his house was looted and then set to fire by the criminal elements.

His family members remained safe, sources said.

The minister said that people responsible for disturbing peace in Lyari are responsible for this act too.

"My entire life was spent in that house; I relocated after becoming the minister," he added.

Posted by: Fred || 05/03/2012 00:00 || Comments || Link || E-Mail|| [6466 views] Top|| File under:
Iraq
Iraq Party Bodyguard Stabbed to Death
[An Nahar]
A bodyguard working for one of the main parties in Iraq's Sunni-backed Iraqiya bloc, which has clashed politically with Prime Minister Nouri al-Maliki


... Prime Minister of Iraq and the secretary-general of the Islamic Dawa Party....


, was killed on Wednesday, officials said.

Latif Ramadan Jassim was on duty near the headquarters of the Wifaq (Accord) party in Zeitun, west Storied Baghdad


...located along the Tigris River, founded in the 8th century, home of the Abbasid Caliphate...


, when he was stabbed to death on Wednesday morning, party spokeswoman and MP Intisar Allawi told AFP.

"The police are now conducting an investigation," she said.

An Interior Ministry official confirmed a Wifaq guard was killed in Storied Baghdad on Wednesday.

It was not immediately clear why Jassim was attacked.

Wifaq is one of the main parties in the broader Iraqiya coalition, which won the most seats in March 2010 parliamentary elections but was outmaneuvered for the premiership by Maliki's State of Law alliance.

Iraqiya began a boycott of parliament and then the cabinet in December, accusing Maliki of concentrating power in his hands, though the boycotts were lifted in January and February, respectively.

Also on Wednesday, retired army pilot Colonel Majid Abdul Mawjood was

rubbed out

in the main northern city of

djinn-infested Mosul

, police First Lieutenant Mohammed Waggaa said.

And

roadside kaboom

s in restive Diyala province, north of Storied Baghdad, left five civilians

maimed

, said police Major Ahmed al-Karkhi.

On Tuesday evening, an Iraqi journalist working for the Al-Rasheed satellite TV channel was

maimed

when two magnetic "sticky bombs" attached to his car detonated in south Storied Baghdad.

Majid Hamid, 32, had been visiting his cousin's home in Saidiyah, and upon leaving, the bombs went off, according to Ahmed Mullah Tallal, an anchor on Al-Rasheed.

Violence nationwide is markedly lower than in 2006 and 2007 but attacks are still common, especially in Storied Baghdad,

djinn-infested Mosul

and Diyala. A total of 126 Iraqis were killed in violence in April, according to official figures.

Posted by: Fred || 05/03/2012 00:00 || Comments || Link || E-Mail|| [6468 views] Top|| File under:
Syria-Lebanon-Iran
Protestant Pastor Sentenced to Six Years
Guess Pastor Jones burning the Koran didn't sway them.


After detaining 33-year-old Christian pastor Farshid Fathi for 16 months without indictment, judicial authorities finally sentenced him to six years in prison in April 2012. Fathi's indictment is part of a continuing pattern of discrimination and persecution of Christian converts in Iran.

Authorities allegedly kept him in solitary confinement the vast majority of his detention, and according to one family friend, beat him. Behnam Irani, a Christian pastor whose prison sentence was extended by five years just before his October 2011 release, is reportedly in dire physical condition. Irani and Fathi have both appealed their sentences.
Posted by: tipper || 05/03/2012 13:24 || Comments || Link || E-Mail|| [6500 views] Top|| File under:
Who's in the News
46
[untagged]
6
Govt of Pakistan
5
Arab Spring
4
al-Shabaab
3
Taliban
3
al-Qaeda
2
Jamaat-e-Islami
1
Govt of Iran
1
Commies
1
al-Qaeda in Pakistan
1
Thai Insurgency
1
al-Qaeda in Arabia
1
al-Qaeda in North Africa
1
Govt of Syria
1
Global Jihad
1
Boko Haram
Bookmark
E-Mail Me
The Classics
The O Club
Rantburg Store
The Bloids
The Never-ending Story
Thugburg
Gulf War I
The Way We Were
Bio
Merry-Go-Blog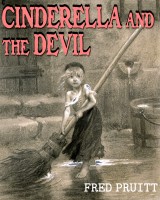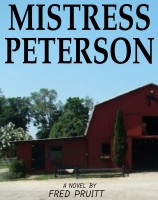 On Sale now!


A multi-volume chronology and reference guide set detailing three years of the Mexican Drug War between 2010 and 2012.

Rantburg.com and borderlandbeat.com correspondent and author Chris Covert presents his first non-fiction work detailing the drug and gang related violence in Mexico.

Chris gives us Mexican press dispatches of drug and gang war violence over three years, presented in a multi volume set intended to chronicle the death, violence and mayhem which has dominated Mexico for six years.
Click here for more information


Meet the Mods
In no particular order...


Steve White
Seafarious
Pappy
lotp
Scooter McGruder
john frum
tu3031
badanov
sherry
ryuge
GolfBravoUSMC
Bright Pebbles
trailing wife
Gloria
Fred
Besoeker
Glenmore
Frank G
3dc
Skidmark
Alaska Paul



Better than the average link...



Rantburg was assembled from recycled algorithms in the United States of America. No trees were destroyed in the production of this weblog. We did hurt some, though. Sorry.
3.236.107.249

Help keep the Burg running! Paypal: