Afghanistan
Obama pays unannounced visit to Afghanistan
KABUL, May 1 (Xinhua) -- U.S. President Barack Obama arrived in Afghan capital Kabul on Tuesday for an unannounced visit, Afghan officials said.

During his trip here, the U.S. president is expected to sign a strategic agreement with Afghanistan, unnamed Afghan government officials were quoted as saying by local TV channels.
Posted by: Steve White || 05/01/2012 15:05 || Comments || Link || E-Mail|| [6532 views] Top|| File under:
Africa Horn
Sudanese warplanes bomb South, clashes rage
[Daily Nation (Kenya)] Sudanese warplanes bombed South Sudanese frontline positions four times at the weekend, while militia forces were attacking Southern troops in border areas, the Southern army said Monday.

"There is still bombardment in Panakuach," with four bombs dropped near the South Sudanese forward army base, army

front man

Philip Aguer told AFP, the latest violence in weeks of border fighting.

"There has been fighting in Wedakona, Upper Nile state, with Khartoum supported militias" that was still raging early Monday, he said.

Both sides accuse the other of funding rebel militias in their territory, as part of a proxy war until outstanding issues over contested territory, oil revenues and borders are resolved.

Sudanese bomber planes have launched waves of air strikes on Southern military positions, as well as on towns and villages, in the most serious unrest since the South's independence and which has raised fears of a wider war.

After almost a month of fighting, the African Union


...a union consisting of 53 African states, most run by dictators of one flavor or another. The only all-African state not in the AU is Morocco. Established in 2002, the AU is the successor to the Organisation of African Unity (OAU), which was even less successful...


last week ordered the two sides cease hostilities within 48 hours, but the violence has continued.

Posted by: Fred || 05/01/2012 00:00 || Comments || Link || E-Mail|| [6461 views] Top|| File under: Govt of Sudan
Somalia: Galmudug forces detain suspected pirates
(Sh. M. Network)- Security forces under Somalia's semi-autonomous Galmudug


...a semiautonomous region in central Somalia, bordering Puntland on the north. Galmudug is not trying to obtain international recognition as a separate nation, but rather considers itself autonomous within the larger Somali federalism, for what that's worth...


administration have on Saturday incarcerated


"Keep yer hands where we can see 'em, if yez please!"


a number of pirate suspects after massive operations, officials said.

Let. Colonel Abdihassan better known as (Qorey), told Shabelle Media by phone that more than 10 suspected pirates with two small luxury cars carrying alcohol were tossed in the calaboose


"Drop the rosco and step away witcher hands up!"


in an overnight operation conducted by Galmudug forces at villages in the southern divided unstable Galka'yo town of Mudug region, central Somalia.

"They were charged with involvement in armed robbery, kidnapping and piracy. They were sent to jail in Galmudug state and will soon face a court," he said.

The pirates have been making tens of millions of dollars in ransoms from seized ships, including tankers and dry bulkers, in the Indian Ocean and theGulf of Aden, despite the efforts of foreign navies to clamp down on such attacks.
Posted by: Fred || 05/01/2012 00:00 || Comments || Link || E-Mail|| [6489 views] Top|| File under: Pirates
Somali convicted in U.S.court on piracy charges
(Sh.M.Network) -- A Somali man was convicted on Friday in aU.S.court for serving as a ransom negotiator for
Somali pirates and his role in the death of four Americans later killed by pirates, the U.S. Justice Department said.

Mohammad Saaili Shibin, 50, was brought to theUnited Statesin April to face federal charges over the pirating of an American yacht in February off the coast ofSomaliaand taking hostage two American couples aboard who were later killed.

Shibin was also accused of researching over the Internet who the hostages were to try to determine how much money to demand and the identity of their family members so he could contact them about a ransom.

The four slain Americans were Jean and Scott Adam of

Caliphornia

and Phyllis Macay and Bob Riggle fromSeattle.

Additionally, he served as the ransom negotiator for pirates who seized the M/V Marida Marguerite, a German-owned vessel with a crew of 22 men, who were held hostage off the coast ofSomaliafor seven months, starting in May 2010.

According to the indictment, Shibin received $30,000 to $50,000 inU.S.cash as his share of the ransom payment.

"He was among an elite fraternity of pirate negotiators -- the vital link to any successful pirate attack," U.S. Attorney Neil MacBride said in a statement. "His skills were essential to obtain a ransom for those who attacked the vessel and the financiers who paid for the attack."

He was convicted on 15 counts including charges of piracy, hostage taking, kidnapping and conspiracy. He faces a mandatory sentence of life in aU.S.prison.
Posted by: Fred || 05/01/2012 00:00 || Comments || Link || E-Mail|| [6486 views] Top|| File under: Pirates
Somali government forces clash with Al shabab in Mogadishu
(Sh.M.Network)- The Somali capital,Mogadishu, has been hit by some of the fiercest fighting in the city in weeks, in what is seen as a major setback for the government, local residents said.

The

festivities

began shortly after Islamist Al-Shabaab



... Somalia's version of the Taliban, functioning as an arm of al-Qaeda...




forces of Evil

attacked on bases at Hosh and Aslubta villages located on the outskirts of Mogadishu that manned by Government forces, backed by African Union


...a union consisting of 53 African states, most run by dictators of one flavor or another. The only all-African state not in the AU is Morocco. Established in 2002, the AU is the successor to the Organisation of African Unity (OAU), which was even less successful...


(AU) troops.

The AU forces are reported to have used tanks and heavy artillery, according to the locals. No casualties reported so far.

Abdullah Osman, a TFG commander told Shabelle Media that the fighting in Mogadishu followed an attack by Al-Shabaab on Saturday night on their military camps run by AU troops in the south ofMogadishu.

Somalia's Transition Federal Government (TFG), declared Mogadishu was under its control in August, when Al-Shabaab, whose name means "the Youth," withdrew from the city.
Posted by: Fred || 05/01/2012 00:00 || Comments || Link || E-Mail|| [6525 views] Top|| File under: al-Shabaab
Government Soldiers Exchange Gunfire in Mogadishu,4 killed
[Shabelle] (Sh. M. Network)- Somali government soldiers have exchanged gunfire at a village in Mogadishu's Hodon district on Sunday, killing a person, injuring two others, according to witnesses.

Reports say that the fighting when TFG soldiers attacked another soldiers guarding at aid distribution location at high school village in Hodon in Mogadishu, killing one IDP, according to witnesses who spoke with Shabelle Media under anonymous.

In related news,

gunnies

have on Sunday shot to death three TFG soldiers at Mana Boliyo junction Shibis district in Mogadishu where is largely under the control of Somali government..

Residents said the killers have immediately

beat feet

from the scene after the shooting.

The latest reports in the areas say that the situation returned normal after more government troops had interfered to the warring sides.

It is not the first time that government soldiers disagreed and exchange gunfire in Mogadishu.
Posted by: Fred || 05/01/2012 00:00 || Comments || Link || E-Mail|| [6462 views] Top|| File under:
Somalia: Puntland probes killing of SA security trainer killed Barri region
(Sh. M. Network)-Officials in Somalia's semi-autonomous region of Puntland


...a region in northeastern Somalia, centered on Garowe in the Nugaal province. Its leaders declared the territory an autonomous state in 1998. Puntland and the equally autonomous Somaliland seem to have avoided the clan rivalries and warlordism that have typified the rest of Somalia, which puts both places high on the list for Islamic subversion...


say they have launched a full investigation into the killing of South African security trainer in Barri region, northern Somalia on Friday.

A

blurb

issued sunday by the ministry of security and disarmament of Puntland state said the security forces begun search operations to hunt down the murderers of the South African security trainer who was working for Saracen international, a mercenary firm that trains anti-piracy forces in Puntland.

The statement identified the man as Lodewyk Pietersen, and said he worked for Saracen International, a security firm that trains anti-piracy forces in Puntland. The statement said the South African was 55 and married with children.

The South African security trainer was killed by his bodyguard inSomalia's semiautonomous region of Puntland, officials said.

Lastly, Puntland has also send condolence to the families and friends of the late Lodewyk Pietersen, according to statement.
Posted by: Fred || 05/01/2012 00:00 || Comments || Link || E-Mail|| [6486 views] Top|| File under: Pirates
Al-Shabaab "illegally" takes over a radio station in southwestern Somalia
(Sh.M.Network)- The Al-Shabaab



... the Islamic version of the old Somali warlord...




Death Eater

Islamic group on Monday, 30 April 2012, officially took over Radio Markabley, a privately-owned independent radio station in Bardere town, south westSomalia, after heavily Al shabab agents led by Al the group's representative in Bardere who stormed into the stations, reports said.

Sources said that the All the operations of Radio have effectively been off air and taken away by the administration of Al-Shabaab movement in Bardere town, Gedo region and the staff were ordered to leave from the compound as soon.

They said the radio (Markabley) will broadcast from today Al shabab war messages against TFG and AU forces.

Taking the ownership and control of the radio station by force by Al shabab put the management and the journalists at the station in a state of panic and fear, according to the sources.
Posted by: Fred || 05/01/2012 00:00 || Comments || Link || E-Mail|| [6490 views] Top|| File under: al-Shabaab
TFG detains cinema bombing suspects in Mogadishu
(Sh. M. Network)-The district commissioner of Hodon district for Somali government Abdi Mohammud Warsame on Monday announced that the security forces have tossed in the calaboose


"Into the paddy wagon wit' yez!"


several suspects over the recent deadly bombing on a cinema near Tarabunka square on Saturday nigh.

Mr. Warsame says suspected

faceless myrmidons

who lobbed hand grenades into a cinema, killing four people and

maimed

five people have been

jugged

by the security forces and he added they will be soon put on trail.

The attack happened as young men were watching a movie inMogadishuon Saturday night. Four were killed and five others injured some of them seriously, according to eyewitnesses who spoke to Shabelle Media at the time of the blast.

A pro-Al shabab radio station has

grabbed credit

for the attack, saying several Somali soldiers were killed in the attack.
Posted by: Fred || 05/01/2012 00:00 || Comments || Link || E-Mail|| [6465 views] Top|| File under: al-Shabaab
Somalia's Al Shabaab Allied with Al Qaeda in Kenya
(Sh. M. Network) --The militant group Al-Shabaab said it has allied with Al Qaeda in a drive to establish an Islamic state in Somalia and fight for Muslims across East Africa, offering a fresh test for U.S.-backed African peacekeepers struggling to defend a weak Somali government.

In an Arabic audio message posed Monday on Al shabab internet forum, the leader of Al shabab Sheik Mukhtar Abu Zubeyr said that both the militants in Kenya and Somalia had agreed, to connect the horn of Africa jihad to the one led by Al Qaeda.

Sheik Ahmed Iman, the leader of Islamic movement inKenyaalso said that the group is happy to merger with Al shabab in Somalia, saying that they will continue carrying out attacks inKenya.

It isn't clear whether this new resolution will result in funding or training from Al Qaeda, or even if it will lead to an official endorsement from the global terror group. At the very least, the statement signals a tightening embrace with foreign fighters who have been supporting Al Shabaab's efforts to topple the Somali government.
Posted by: Fred || 05/01/2012 00:00 || Comments || Link || E-Mail|| [6488 views] Top|| File under: al-Shabaab
Africa North
'Egyptians thwart Iranian plot to kill Saudi envoy'
Saudi official says Egypt arrested 3 Iranians plotting to kill envoy in Cairo 3 months ago; Iran denies allegations.
Egyptian security forces thwarted an Iranian plot to assassinate Saudi Arabia's ambassador to Cairo several months ago, AFP reported on Tuesday quoting a Saudi official.

According to the report, the legal adviser of the kingdom's embassy, Sami Jamal, told Al-Hayat that Egypt had "arrested three Iranians planning to assassinate the ambassador, Ahmed Kattan."

Jamal added that "Egyptian authorities informed concerned parties at the Saudi foreign ministry of the details of the plot, but the Saudi side opted to keep silent on the matter."
Posted by: tipper || 05/01/2012 15:07 || Comments || Link || E-Mail|| [6579 views] Top|| File under:
AQIM to 'Free Brit' if Qatada Let Go Where he Wants
[An Nahar] Islamist

hard boyz

have offered to free a British-South African hostage if London allows radical

holy man

Abu Qatada to choose a country for his extradition, U.S. monitoring service SITE said.

Al-Qaeda in the Islamic Maghreb (AQIM) also threatened that

Britannia

would "open the door of evil" unto its country and people should it send the imam back to his native Jordan where he faces jail, the report said.

AQIM -- al-Qaeda's North African franchise -- has been holding Stephen Malcolm and two other Western men hostage since abducting them last November in the northern Mali desert city of Timbuktu.



Britannia

has been trying to deport Abu Qatada for more than six years, arguing he is a threat to national security, to Jordan, where the

holy man

was convicted in 1998 in absentia of involvement in terror attacks.

But his removal has in the past been blocked by the European Court of Human Rights, which cited the risk that evidence obtained from torture would be used against him on his return to Jordan.

The court is now considering the latest appeal by the

holy man

.

The SITE report said AQIM had offered a deal, "to release a hostage if the British government allows radical

holy man

Abu Qatada al-Filistini the opportunity to choose a country for his extradition".

The group had declared on jihadist forums on Sunday "that it has followed Abu Qatada's case for years, and that

Britannia

will open the 'door of evil' unto its country and citizens should it extradite him to Jordan".

"The group said that it will release Stephen Malcolm, who has dual British and South African nationality, if

Britannia

will extradite Abu Qatada to a country involved in the Arab Spring or to any country he chooses," SITE said.

The other hostages taken on November 25 were Nils Joan Viktor Gustafson, a Swede, and Jacobus Nicolo Ruke, a Dutch national. AQIM released a picture of the three men in December.

Posted by: Fred || 05/01/2012 00:00 || Comments || Link || E-Mail|| [6460 views] Top|| File under: al-Qaeda in North Africa
Two Police Shot Dead in Algeria's Kabylie Region
[An Nahar] Gunmen in Algeria's restive Kabylie region on Monday

rubbed out

two

coppers

and seriously

maimed

two others, less than two weeks ahead of legislative polls, a security official said.

The four were patrolling on the outskirts of Mekla town when another vehicle approached. The attackers "opened fire with Kalashnikov rifles and left them no chance to fire back. Two were killed and two were seriously

maimed

", the official said on condition of anonymity.

The attackers managed to get away and the victims were taken to a health center in Mekla, a small town of around 20,000 inhabitants close to the regional capital

blood-stained Tizi Ouzou

and some 100 kilometers (60 miles) east of Algiers.

On April 10, a

kaboom

killed a soldier and

maimed

another while the military was combing a region north of

blood-stained Tizi Ouzou

known to harbor

bully boy

Islamist groups.

Posted by: Fred || 05/01/2012 00:00 || Comments || Link || E-Mail|| [6465 views] Top|| File under: al-Qaeda in North Africa
Africa Subsaharan
Nigerian troops raid Boko Haram hideout in Kano
Nigerian troops raided a suspected Boko Haram hideout in the northern city of Kano on Tuesday, killing one terrorist Islamist and recovering some arms and ammunitions.

A military task force stormed the two-bedroom house on the outskirts of the city around 4:30 a.m. and engaged the terrorists insurgents in a shootout. One terrorist Islamist was killed, another escaped, and the house was badly damaged in the raid.

The soldiers also arrested three women, including one nursing mother and a three-year-old girl, while security agents took over the building with the area cordoned off.

Items found in the house included 35 low-caliber IEDs (improvised explosive devices), five high-caliber remote control IEDs, one AK-47 rifle, 458 rounds of ammunitions, 35 knives, two laptops, a motorcycle, two laptops and a bag of fertilizer. A bank deposit slip and a pamphlet purportedly containing a message by Boko Haram's terrorist leader were also found in the building.

One of the arrested women said she was married to a member of the group. The 18-year-old woman said, "I was married to my husband a year ago. We met in Wudil. I only came to know that he was a terrorist member of Boko Haram recently. He managed to escape during the raid this morning."
Posted by: ryuge || 05/01/2012 06:33 || Comments || Link || E-Mail|| [6515 views] Top|| File under: Boko Haram
5 Killed in Suicide Blast in Northeast Nigeria
[An Nahar] Two

cycle of violence

-riding

jacket wallah

s drove into a convoy carrying a top police official in northeast Nigeria


... a particularly crimson stretch of Islam's bloody border...


on Monday, detonating their explosives and killing at least five people, authorities said.

The attack targeted police commissioner Mamman Sule who was being driven in a convoy toward his offices, near the governor's office in Jalingo, the capital of Taraba state, said police

front man

Ibiang Mbaseki. The bombers missed injuring Sule, but the explosives caused massive damage at a roadside market and blew out the glass windows of the nearby state Ministry of Finance building, witnesses said.

The commissioner "was the prime target," Mbaseki said.

An

News Agency that Dare Not be Named

news hound

later saw seven corpses, including those of the suicide bombers, at a local hospital.

No group immediately

grabbed credit

for the attack. It comes after bombers attacked Christian worship services Sunday at a university campus and a church in northern Nigeria, killing at least 21 people.

Sunday's attacks mirrored others carried out by a radical Islamist sect known as Boko Haram
... not to be confused with Procol Harum, Harum Scarum, possibly to be confused with Helter Skelter. Currently wearing a false nose and moustache and answering to Jama'atu Ahlus-Sunnah Lidda'Awati Wal Jihad, or Big Louie...
. Representatives of Boko Haram, who typically speak to journalists at times of their choosing in telephone conference calls, could not immediately be reached for comment.

Boko Haram is waging a growing sectarian battle with Nigeria's weak central government, using suicide

car boom

s and assault rifles in attacks across the country's predominantly

Moslem

north and around its capital, Abuja. Those killed have included Christians,

Moslem

s and government officials. The sect has been blamed for killing more than 450 people this year alone, according to an AP count.

Diplomats and military officials say Boko Haram has links with two other al-Qaeda-aligned terrorist groups in Africa. Members of the sect also reportedly have been spotted in northern Mali, an area where Tuareg rebels and hardline Islamists seized control over the past month.

On Thursday, the sect carried out a suicide

car boom

ing at the Abuja offices of the influential newspaper This Day and a bombing at an office building it shared with other publications in the city of Kaduna. At least seven people were killed in those attacks.

Posted by: Fred || 05/01/2012 00:00 || Comments || Link || E-Mail|| [6462 views] Top|| File under: Boko Haram
Arabia
Ansar Al-Sharia discloses its leader's name
[Yemen Post] Ansar Al-Sharia (Supporters of the Islamic Law), the group connected to Al-Qaeda, has disclosed for the first time that Abu Baseer Nasser Al-Wuhaishi is the leader of the group.

In a statement circulated to media outlets, the group said that Al-Wohaish ordered to release 73 soldiers who were captured since last March as

Death Eaters

of the organization attacked positions of the military around Zinjibar in Abyan.
...a governorate of Yemen. The region was a base to the Aden-Abyan Islamic Army terrorist group until it dropped the name and joined al-Qaeda. Its capital is Zinjibar. In March 2011, al-Qaeda in the Arabian Peninsula declared the governate an Islamic Emirate after seizing control of the region. The New York Times fastidiously reported that those in control, while Islamic hard boyz, are not in fact al-Qaeda, but something else that looks, tastes, smells, and acts the same. Yemeni government forces launched an effort to re-establish control of the region when President-for-Life Saleh was tossed and the carnage continues...
Many questions were raised about the connections of the group that emerged in South Yemen and captured some towns in Abyan and Shabwa.

Al-Wuhaish is himself the leader of al Qaeda in the Arabian Peninsula (AQAP) and the recent statement of the group was considered by analysts as a confirmation to Ansar Al-Sharia's links to Al-Qaeda.

Though some Yemeni analysts said that Ansar Al-Sharia is a mixture of Al-Qaeda, and other groups and factions, Yemeni authorities and officials insisted that the group is the same of Al-Qaeda.

The statement enclosed with new photos of Al-Wohaishi cited that the Yemeni soldiers were released after sheikhs, dignitaries,

holy man

s and activists attended to Jaar (a district that the group renamed it as Waqar) and mediated.

"After their attendance to Waqar, their demands were referred to Al-Wohaishi who in turn ordered to release the soldiers in honor of the visiting delegations" the statement added.

Al-Qaeda

Death Eaters

had threatened to behead the captured soldiers last Monday , but it later expressed its willingness to release them without any harms.

Meanwhile,


...back at the pound, Zebulon finally found just the friend he'd been looking for...


Al-Qaeda still capture a Saudi diplomat, a Swiss teacher and a French aid worker after it

kidnapped

the former in the port city of Aden ant the two later from Hodieda in separate times.

Al-Qaeda has recently suffered severe blows as the military along with local

rustics

raided attacks against its hideouts in some towns of Abyan, leaving dozens of its

Death Eaters

killed and

maimed

.


Posted by: Fred || 05/01/2012 00:00 || Comments || Link || E-Mail|| [6488 views] Top|| File under: al-Qaeda in Arabia
Caribbean-Latin America
Update on the Choix, Sinaloa gunfights: 20 dead

For a map, click here Updated from Sunday. With additional information from Nota Roja Updated from Sunday's report which can be found here

By Chris Covert
Rantburg.com

A total of 20 individuals were killed in two separate gunfights in the far northeastern Sinaloa state municipality of Choix Saturday and Sunday, according to Mexican news accounts.

Earlier reports of as many as 50 dead armed suspects have been officially discounted. The latest news is that Mexican security forces including Mexican Army and Sinaloa state police forces are still in the area.

The first encounter took place early Saturday morning at around 0200 hrs near the village of Yecorato, where soldiers fought armed suspects, killing six. A Mexican Army news release from a command element with the 9th Military Zone said the unit was on patrol in Rancho El Carrizo when the battle commenced. The location was reportedly between the villages of San Simon and Yecorato.

One unidentified Mexican Air Force non-commissioned officer, presumably serving as an observer aboard a Mexican Air Force helicopter was hit by gunfire, but later died in a local hospital.

In the encounter one army officer and one enlisted rifleman were wounded and evacuated from the area by military helicopter. Unofficial reports at the time were that a Mexican Air Force helicopter had been shot down by ground fire, but later news reports said the Mexican Air Force bird had been hit but was operable. At least two reports say as many as three Mexican Air Force helicopters, probably Bell 206s, were involved in the operation including as observation platforms. The helicopter which had been hit was one of the birds that had been called in by one detail commander to provide air support.

According to several accounts, the Mexican Army unit on Saturday had been fired on by one of two armed groups which were fighting one another in the area. Although none of the groups have yet to be officially identified, one of the criminal groups is said to be a ground element of the Beltra-Leyva drug cartel. The area is considered to be Beltran-Leyva cartel territory, and is also a location where drugs are cultivated.

Saturday ended with a total of 11 dead, including nine unidentified armed suspects, one unidentified Mexican Air Force NCO and a Choix municipal police agent identified as Hector Ruiz Villar, 43.

By 1930 hrs Sunday, nine more dead were reportedly evacuated from the battle area, which had extended to a village named Los Carricitos. Included in the death toll was one Mexican army soldier who died from his wounds after being evacuated by air. Reports say that several more dead had been recovered by criminal groups in the area, so the death toll is likely much higher than the official death number.

Some Mexican armed criminal groups, most notably Los Zetas, make a practice of recovering their dead in the aftermath of battle to prevent security forces and rival armed groups from gaining intelligence on their group.

Materiel seized in the aftermath of the first encounter included five AK-47 rifles, one .50 caliber Barrett rifle, 36 weapons magazines for AK-47, four disc magazines for AK-47, one Barrett weapons magazine, four rifles, 1,500 rounds of AK-47 ammunition, 28 rounds of .22 caliber ammunition, five .45 caliber rounds of ammunition, one fragmentary hand grenade (pineapple style) and six weapons magazines.

In Sunday's encounter, materiel recovered included 12 rifles, four handguns, 2,158 rounds of ammunition and 67 weapons magazines.

Reports also say that an armed group had dug in in the mountains, having shifted forces to relieve fighters presumably exhausted from fighting Saturday and Sunday.

Last reports say the Mexican Army and Sinaloa state police forces were still in the area to prevent criminal groups from coming down from the mountains and demanding tribute from local residents. Sinaloa, Chihuahua and Durango states are all in the throes of a severe drought which has affected subsistence crops as well as drug crops. The drought is expected to adversely affect indigent farmers' health as the spring and summer months wear on.

A report published in an online edition of El Diario, Mexican naval infantry (Marinos) units have also been dispatched to the area as well. The report also said that a military unit has moved into the village of Casas Viejas in Choix, and that security operations are into their third day

Drug cartels treat indigent farmers in the Mexican Sierras like medieval serfs, using threats of arson and murder to force them to grow drug cash crops.

The area where the fighting took place has the only "break" to the eastern part of Choix municipality which borders Chihuahua state to the east. The area is occupied by armed cartel groups.

In another late report published in an online edition of El Diario, western zone Fiscalia General del Estado, or district attorney general of the state, Jesus Chavez Saenz and commander of the Chihuahua state Policia Ministerial Investigadora Leonardo Calzada, announced that their offices have been placed on high alert owing to what is described as the "cockroach effect", presumably where armed groups will scatter into Chihuahua state following an adverse encounter with security forces.

The report also added that Mexican Army units in western Chihuahua state also routinely patrol the approaches to the border area.

Far western Chihuahua state has its own problems dealing with what has been termed in Mexican leftist press as a structural famine and the accompanying drought, as well as criminal groups operating in the area.

Chris Covert writes Mexican Drug War and national political news for Rantburg.com
Posted by: badanov || 05/01/2012 00:00 || Comments || Link || E-Mail|| [6532 views] Top|| File under:
India-Pakistan
Four killed, two DSPs injured in Lyari violence
[Dawn]
Lyari


...one of the eighteen constituent towns of the city of Karachi. It is the smallest town by area in the city but also the most densely populated. Lyari has few schools, substandard hospitals, a poor water system, limited infrastructure, and broken roads. It is a stronghold of ruling Pakistan Peoples Party. Ubiquitous gang activity and a thriving narcotics industry make Lyari one of the most disturbed places in Karachi, which is really saying a lot....


remained under siege for a third consecutive day on Sunday with at least four more persons, including a policeman, killed in pitched battles between law-enforcement personnel and heavily armed gangsters.

The day-long violence also left several persons, including two DSPs and as many mediapersons,

maimed

.

Top leaders of the banned People's Amn Committee decided to become more vocal on Sunday as they contacted several mediapersons on their cellphones and also participated in some television talk shows through a remote video link.

In a related development, Inspector General of Sindh Mushtaq Shah put all other units of the crime investigation department (CID) under the direct command of CID SP Aslam Khan asking them to assist him in the ongoing Lyari operation.

Senior police officials claimed that they regained control of major areas in Lyari. However,


denial ain't just a river in Egypt...


PAC leader Zafar Baloch contradicted the police claim, saying they had not been able to take control of even one inch of Lyari.

Some area residents told Dawn that gangsters such as Mullah Nisar and Tajdar alias Taju and their men were still in the area, busy attacking the police. Other gangsters, including Noor Muhammad alias Baba Ladla and Jabbar alias Jingu, were still holding their positions in their respective areas.

On Sunday,

gunnies

taking positions on rooftops targeted the police and mediapersons present at Cheel Chowk and at the same time a rocket was also fired, which resulted in injuries to

coppers

and some mediapersons. Eight people, including two cameramen of private television channels, were

maimed

in the attack.

The

maimed

were identified as Assistant Sub-Inspector Aleem Niazi, Constables Fayyaz Ahmed, Naveed, Imran, Sajid, cameramen Asif of Express television channel and Arif Ali of Dhoom television, and Kashif, a charity worker.

They were rushed to the Civil Hospital Bloody Karachi


...formerly the capital of Pakistain, now merely its most important port and financial center. It may be the largest city in the world, with a population of 18 million, most of whom hate each other and many of whom are armed and dangerous...


, where Constable Fayyaz died during treatment.

In another incident, a man identified as Kashif, 25, was

rubbed out

in Nawalane within the remit of the Kalakot

cop shoppe

. The victim's family member took away the body without completing any medico-legal formalities at the Civil Hospital.

In Afshani Gali, a young man, identified as Asghar, was killed and his father, Yousuf, was

maimed

when they were hit by bullets fired from unknown directions.

DSP Abdul Razzak and DSP Nawaz were also

maimed

during an exchange of gunfire in the Nawalane area.

DSP Nasir Lodhi of the Special Police Group claimed that Sajid alias Gabber, a brother-in-law of Baba Ladla, was killed near Gabol Park. However,


a poor excuse is better than no excuse at all...


the whereabouts of his body were not clear, he added.

In another attack, constables Kashif and Khalid and 18-year-old Ghazal were

maimed

near Nawalane. They were shifted to the Civil Hospital for treatment.

DSP Lodhi said the police faced massive resistance in Lyari and gangster used rockets, light machineguns, hand-grenades and an improvised rocket, invented by the Lyari gangsters.

Meanwhile,


...back at the shattered spaceship, Fffflirgoll the Arcturan slithered stealthily toward the control room, where the humans had barricaded themselves...


the Sindh home department directed the police to intensify the operation in Lyari and arrest eight key Lyari gangsters dead or alive.

Those wanted by the department are Noor Muhammad alias Baba Ladla, Jabbar alias Jingo, Umer Katchi, Tajdar alias Taju, Shahid MCB, Zafar Baloch, Uzair Jan Baloch and Habib Baloch.

Protest rallies

Residents of Lyari took out processions in protest against the police operation and demanded an immediate halt to it.

Protests were held in the Albela Signal, Mauripur Road, Gurumandir, Kalapul and Nishtar Road areas.

The protesters also set on fire flags of the Pakistain People's Party.

The Sindh police chief visited the Civil Hospital on Sunday evening. He said the police would rid Lyari of criminals in the next two to three days.

He said a number of

beturbanned goons

had been killed in the Lyari operation, but the gangsters were shifting their bodies in private ambulances.

Answering a question, he said the police were in touch with the Rangers and as part of a strategy the paramilitary force had not been called in. "We will seek their help when a need arises," he added.

Posted by: Fred || 05/01/2012 00:00 || Comments || Link || E-Mail|| [6509 views] Top|| File under:
Five militants among 10 killed in Bara
[Dawn] Ten persons, including five

turban

s, were killed and 14 others injured in a clash between rival

gang

s and mortar shelling in Bara tehsil of Khyber Agency
on Sunday.

Sources said that at least five activists of banned

turban

outfit Lashkar-e-Islam (LI) and a volunteer of Akkakhel peace committee were killed in a day-long clash between the two groups.

They said that scores of LI members attacked the peace volunteers when they were trying to establish a post in Man Talab area of Akkakhel.

The two sides traded heavy gunfire and used different types of weapons against each other. The clash that continued till late Sunday also left seven activists of LI and two peace volunteers injured. It was also learnt the LI members

kidnapped

two volunteers of the peace committee.

Security forces also pounded

turban

hideouts with artillery and claimed to have destroyed several hideouts.

The indiscriminate artillery shelling also killed at least four persons, including a woman and a child. Five children were also injured when mortar shells fell on different houses.

The dead were identified as Bezar Khan, Lal Mar Jan, daughter-in-law of Noor Mohammad and an unidentified minor girl. The injured included three sons of Bezar Khan and two children of Badshah Mir. The injured were shifted to

Beautiful Downtown Peshawar

for treatment.

According to APP, three persons were killed and 20 others received injuries in a

kaboom

in a Suzuki van parked in Zakhakhrl Bus Stand in Jamrud area of Khyber Agency on Sunday.

The political administration said that the explosive-laden van was parked by unidentified

bully boyz

near Zakakhel Bus Stand. The explosives went off with a bang and killed two persons on spot and injured 20 others, they said. One of the injured

departed this vale of tears

when he was being shifted to a hospital.

The officials of the law enforcement agencies cordoned off the area soon after the blast. The injured were shifted to Jamrud Civil Hospital and Hayatabad Medical Complex.

Emergency was declared in the hospitals in Peshawar. The officials of the political administration and Khasadar Force launched search operation in the area.

Posted by: Fred || 05/01/2012 00:00 || Comments || Link || E-Mail|| [6463 views] Top|| File under: Lashkar-e-Islami
Bomb kills policeman in Peshawar
[Dawn] A bomb planted in a manhole killed one policeman and

maimed

another in the restive city of

Beautiful Downtown Peshawar

on Monday, police said.

A hidden remote controlled improvised

bomb

(IED) went off as the two

coppers

were patrolling the city's Khazana suburb on foot, senior police official Shafiullah Khan told AFP.

"One policeman was martyred while another was

maimed

," he said.

Posted by: Fred || 05/01/2012 00:00 || Comments || Link || E-Mail|| [6510 views] Top|| File under: TTP
Southeast Asia
Bomb injures two defense volunteers in southern Thailand
Two defense volunteers were injured, one of them seriously, by a bomb blast in Rangae district of Narathiwat province on Monday afternoon.

Four defense volunteers were riding on two motorcycles to provide security for a village game. As they were passing a rubber plantation, a bomb buried in the road was set off by terrorists militants hiding nearby. The explosion injured two volunteers, one seriously.

The terrorists militants opened fire at the volunteers after setting off the bomb. They fled after a brief exchange of gunfire.

5 alleged terrorists acquitted

Five alleged members of the Barisan Revolusi Nasional (BRN) Coordinate, a terrorist separatist group, have been acquitted of charges of murder and terrorist separatist activities.

Prosecutors said that the five - Mustopa Jehya, Ilyas Manwang, Usman Pasi, Yulai Sopon-ae and Ma-asi Boonpon - between November - December 2004 had conducted terrorist activities in various forms in Pattani province with an intent to establish an autonomous state called Pattani State or Pattani Darussalam. The five were alleged to be members of the BRN Coordinate, a terrorist separatist group.

Be sure to watch for some or all of these five to make future appearances here at Rantburg.
Posted by: || 05/01/2012 23:44 || Comments || Link || E-Mail|| [6488 views] Top|| File under: Thai Insurgency
Syria-Lebanon-Iran
State TV: RPG Attack on Syrian Central Bank
[An Nahar] The Syrian Central Bank came under rocket propelled grenade attack overnight, state television


... and if you can't believe state television who can you believe?


reported on Monday, blaming an "armed terrorist group."

"An armed terrorist group staged an RPG attack on the Central Bank of Syria on Sabaa Bahrat Square in Damascus


...Capital of the last remaining Baathist regime in the world...


," the television reported. "Only material damage was caused."

It said three

gunnies

in a vehicle carried out the attack at around 1:00 am (2200 GMT Sunday) before quickly making their escape.

The television said the assault was a clear breach of the more than two-week-old ceasefire brokered by United Nations


...a lucrative dumping ground for the relatives of dictators and party hacks...


-Arab League


...an organization of Arabic-speaking states with 22 member countries and four observers. The League tries to achieve Arab consensus on issues, which usually leaves them doing nothing but a bit of grimacing and mustache cursing...


peace envoy Kofi Annan

...Ghanaian diplomat who served as the seventh and so far the worst Secretary-General of the UN. Annan and the UN were the co-recipients of the 2001 Nobel Peace Prize for something or other that probably sounded good at the time. In December 2004, reports surfaced that Kofi's son Kojo received payments from the Swiss company Cotecna, which had won a lucrative contract under the UN Oil-for-Food Program. Kofi Annan called for an investigation to look into the allegations, which stirred up the expected cesspool but couldn't seem to come up with enough evidence to indict Kofi himself, or even Kojo...
It said an "armed terrorist group" also carried out a second RPG attack on a police patrol in front of a hospital in the Damascus area of Rukn al-Din. Four police were

maimed

.

The ceasefire, which went into force on April 12, has taken a daily battering.

"To achieve the success of the Kofi Annan plan, I call on all sides to stop violence and help us continue the cessation of armed violence," said veteran peacekeeper Major General Robert Mood, as he arrived in Damascus on Sunday to take command of the U.N. military observer mission overseeing the truce.

Posted by: Fred || 05/01/2012 00:00 || Comments || Link || E-Mail|| [6464 views] Top|| File under: Govt of Syria
Army Detains Iraqi Woman Linked to Abduction of Two Saudis
[An Nahar] The Lebanese army announced on Monday that an Iraqi woman, who was a complicit in the kidnapping of two Saudi nationals in

Leb

, was placed in durance vile.
Book 'er, Mahmoud!


That's what I always say: Churchy la femme.


"The army intelligence bureau tossed in the clink
I ain't sayin' nuttin' widdout me mout'piece!
Batoul Darwish Habib al-Mansouri, who confessed to luring (the Saudis) into an apartment in Doha al-Hoss (in southern Beirut) to financially blackmail them," said a communique issued by the army.

The two Saudis Tawfiq and Abdullah al-Shaqaqeen were held and tortured for eight days by a four-member gang, Saudi Ambassador Ali Awadh Asiri said on Wednesday.

The Internal Security Forces had previously tossed in the clink
I ain't sayin' nuttin' widdout me mout'piece!
two members of the gang, while the kingpin's whereabouts remain unknown.

The abductors demanded a large ransom in exchange for their release.

The army statement noted that al-Mansouri was referred to the competent judiciary.

Asiri urged all Saudis in

Leb

to stay "only in well-known hotels and stay away from private apartments," and called on visitors to register with the embassy upon their arrival in Beirut.

He also warned Saudis to stay away from

Leb

's border areas.

Pan-Arab daily al-Hayat had reported that an Iraqi woman received the two Saudis on April 16 as one of them had met her during a previous visit to Syria a few months ago.

They moved to an apartment in Doha al-Hoss, which the woman allegedly said she had rented for herself, it said.

Later, three Iraqi men broke into the apartment claiming that they were members of the ISF and tried to blackmail the Saudi men by taking naked pictures of one of them and demanding a large amount of money in exchange for their release.

Posted by: Fred || 05/01/2012 00:00 || Comments || Link || E-Mail|| [6461 views] Top|| File under:
More than 20 Killed in Blasts in Syria's Idlib
[An Nahar] More than 20 people were killed on Monday in blasts targeting security buildings in the city of Idlib, northwest Syria, the Syrian Observatory for Human Rights said.

The majority of those killed were members of the security forces, the

Britannia

-based group said.

Syrian state television


... and if you can't believe state television who can you believe?


put the

corpse count

at eight, among them civilians, and said scores were also injured in two blasts that took place in Idlib's Hananu Square, on Carlton Street.

It said "terrorists" were behind the attacks.

It showed blood stains on the ground, and groups of angry people denouncing the violence and expressing support for the regime of Hereditary President-for-Life Bashir Pencilneck al-Assad


Light of the Alawites...


"Is this the freedom they want?" shouted one man, standing near a woman who was carrying a child with blood running down his forehead.

One apartment block appeared in ruins and cars nearby were flattened by the force of the

kaboom

.

A powerful blast, probably a

car boom

, was also reported near the capital Damascus


...Capital of the last overtly fascist regime in the world...


, causing casualties, the Observatory added.

"A strong

kaboom

shook the suburbs of Qudsiya and it appears it was a

car boom

," it said. "Initial reports indicate there are casualties."

Anti-regime activists have accused the government of being behind the series of

kaboom

s, while authorities say "terrorists" are responsible.

"We confirm that these tricks no longer fool anyone, especially given the fact that the regime has resorted to these escalations every time there is political movement at the Arab, regional, or international level to find a political solution to the crisis in which the regime kills its people who are demanding freedom," said the activist, Local Coordination Committees.

The violence is taking place despite a U.N.-backed ceasefire that came into effect on April 12 but has failed to fully take hold.

Veteran peacekeeper Major General Robert Mood urged all sides on Sunday to abide by the ceasefire as he arrived in Damascus to take command of the U.N. military observer mission overseeing the truce.

The peace plan brokered by U.N.-Arab League


...an organization of Arabic-speaking states with 22 member countries and four observers. The League tries to achieve Arab consensus on issues, which usually leaves them doing nothing but a bit of grimacing and mustache cursing...


envoy Kofi Annan

...Ghanaian diplomat who served as the seventh and so far the worst Secretary-General of the UN. Annan and the UN were the co-recipients of the 2001 Nobel Peace Prize for something or other that probably sounded good at the time. In December 2004, reports surfaced that Kofi's son Kojo received payments from the Swiss company Cotecna, which had won a lucrative contract under the UN Oil-for-Food Program. Kofi Annan called for an investigation to look into the allegations, which stirred up the expected cesspool but couldn't seem to come up with enough evidence to indict Kofi himself, or even Kojo...
calls for a commitment to stop all armed violence, a daily two-hour humanitarian ceasefire, media access to all areas affected by the fighting, an inclusive Syrian-led political process, a right to demonstrate and the release of arbitrarily

jugged

people.

Posted by: Fred || 05/01/2012 00:00 || Comments || Link || E-Mail|| [6484 views] Top|| File under: Govt of Syria
One Person Wounded as Syrian Forces Open Fire at Skiers in Mount Hermon
[An Nahar] A Lebanese man was

maimed

on Monday when Syrian troops

shot up

skiers in Mount Hermon in the Rashayya district, reported the National News Agency.

It said that Antoine al-Hajj was shot in the shoulder, while three of his lover companions were left unhurt in the incident.

The

Red Thingy

immediately reached the scene and transported al-Hajj to the government hospital in Rashayya.

Investigations are underway with his lover companions to determine the details of the incident.

This is not the first time that Syrian troops open fire towards the Lebanese border.

Shooting incidents have frequently been reported in the border area of al-Qaa in the North where Syrian troops had repeatedly infiltrated the area in pursuit of what it called "armed terrorist groups".

Posted by: Fred || 05/01/2012 00:00 || Comments || Link || E-Mail|| [6490 views] Top|| File under: Govt of Syria
Home Front: Culture Wars
Five Mostly Peaceful Anarchists Charged With Trying to Blow Up Cleveland Bridge
Must just be a coincidence the radical left and OWS types have been planning chaos for May Day.


Five people described as anarchists were arrested Monday in a Cleveland-area park for trying to blow up a bridge, sources tell Fox News.

The public was never in danger from the explosive devices, which were inoperable and controlled by an undercover FBI employee, according to sources close to the investigation.

Charges were filed against the defendants Tuesday morning in Cleveland. Court documents say three of the suspects are self-proclaimed anarchists who formed a small group and considered a series of plots over several months.

The FBI has a press conference scheduled for 10 am.


Fox News update at 12:04. According some of the comments following the story at least some of them are long-time OWS-ers:

 The complaint also indicates that, following the Cleveland-area May Day explosion, the group planned on going to Chicago for the upcoming NATO summit, presumably to cause additional destruction.

Posted by: Beavis || 05/01/2012 10:36 || Comments || Link || E-Mail|| [6529 views] Top|| File under:
Who's in the News
36
[untagged]
5
al-Shabaab
4
Arab Spring
3
Govt of Syria
3
Pirates
2
TTP
2
al-Qaeda in North Africa
2
al-Qaeda in Pakistan
2
Boko Haram
1
Govt of Sudan
1
Govt of Iran
1
Lashkar-e-Islami
1
al-Qaeda in Arabia
1
Thai Insurgency
1
al-Qaeda
Bookmark
E-Mail Me
The Classics
The O Club
Rantburg Store
The Bloids
The Never-ending Story
Thugburg
Gulf War I
The Way We Were
Bio
Merry-Go-Blog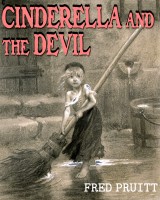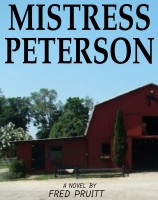 On Sale now!


A multi-volume chronology and reference guide set detailing three years of the Mexican Drug War between 2010 and 2012.

Rantburg.com and borderlandbeat.com correspondent and author Chris Covert presents his first non-fiction work detailing the drug and gang related violence in Mexico.

Chris gives us Mexican press dispatches of drug and gang war violence over three years, presented in a multi volume set intended to chronicle the death, violence and mayhem which has dominated Mexico for six years.
Click here for more information


Meet the Mods
In no particular order...


Steve White
Seafarious
Pappy
lotp
Scooter McGruder
john frum
tu3031
badanov
sherry
ryuge
GolfBravoUSMC
Bright Pebbles
trailing wife
Gloria
Fred
Besoeker
Glenmore
Frank G
3dc
Skidmark
Alaska Paul



Better than the average link...



Rantburg was assembled from recycled algorithms in the United States of America. No trees were destroyed in the production of this weblog. We did hurt some, though. Sorry.
3.234.210.25

Help keep the Burg running! Paypal: