Caribbean-Latin America
Tamaulipas: At least 12 die in intergang fighting
Google Translate. For a map, click here
At least 12 members of unidentified rival gangs died in fighting near El Barretal, Tamaulipas early Monday morning, according to Mexican press accounts.

El Barretal is about 30 kilometers northeast of Ciudad Victoria, the capital of Tamaulipas.

Reports say armed suspects were armed with rifles, antitank rocket launchers and grenade launchers.

Although reports say the casualty count is 12 dead, other reports are the death toll is as high as 25 dead. Reports also say Mexican Marines have arrested some of those involved in the firefight.

Tamaulipas is a battleground between Los Zetas, the former armed wing of the Gulf Cartel, their current enemy.
Recent encounters between elements of the Gulf Cartel and Los Zetas, and elements of the Mexican military have been reported in Tamaulipas border cities including Nuevo Laredo, Reynosa and Matamoros, where the latest encounters Monday night are reported to have claimed as many as 25 lives.
Posted by: badanov || 09/16/2010 00:00 || Comments || Link || E-Mail|| [286 views] Top|| File under:
Northeast Mexico: Grenade attack on PGR offices in Matamoros; Confrontation with bad guys kills 8
Google Translate as well as compiled from both Spanish and English language sources. For a map, click here.

Note: Parts of this story will be updated throughout the day as SEDENA decides to release the info.

Hat tip to El Blog del Terror for additional information.

As I have mentioned before towns in Tamaulipas such as Matamoros and Reynosa are notoriously restrictive with information about armed confrontations of any kind; the local press just doen't report the news. So, we must rely on alternative media such as blogs for additional information.
A patrol of the Mexican Army encountered a group of armed suspects killing eight this afternoon near General Trevino in Nuevo Leon. Also, a gun battle in Matamoros began with a hand grenade attack on the offices of the Procuraduria General de la Republica (PGR), the Mexican national attorney generals office late Monday night, according to various English and Spanish language reports.

English language reports say residents in Brownsville, Texas, reported hearing gunfire and explosions late Monday night near the exclusive Rio district of Matamoros, just south of the Rio Grande River.

Areas in Matamoros reported to be involved in the fighting include Del Carmen, Jardin, Puente Internacional Gateway, Calle Sexta, Lauro Villar, and Los Tomates or Puente Veteranos.

Unidentified elements of the Mexican government requested the US Border patrol to close two international bridges going into Matamoros for about 20 minutes.

The grenade attack took place when armed suspects riding aboard an SUV ran a military checkpoint near the PGR ofices and then threw the grenade, which then detonated.

No one was reported hurt in the attack and damage to SUVs parked nearby was described as minor.

Reports on the gun battle which followed that night have yet to appear in Spanish language press, and the Mexican government has yet to release any new information about the battle which is said to have been between rival gangs and a detachment of the Mexican Army and lasted about 20 minutes.

No casualty numbers in Monday evening's gunfight have been released thus far. However, a Mexican narcoblog, El Blog del Terror sai as many as 25 individuals have been killed in the fighting

Wednesday, armed suspects riding in a convoy of pickup trucks fought an unidentified detachment of the Mexican Army near General Trevino, Nuevo Leon.

Current reports are eight suspects were killed in the battle.

Although reports do not say which gang was involved in this latest battle, the area is near the site of a major raid by Mexican soldiers near Ciudad Mier, Tamaulipas which killed 24 members of the Los Zetas gang two weeks ago.

A video purportedly of the sounds of the fighting Monday night:


Posted by: badanov || 09/16/2010 00:00 || Comments || Link || E-Mail|| [616 views] Top|| File under:
Coahuila: Grenade explodes near cop shop in Piedras Negras
Google Translate. For a map, click here.
A hand grenade thrown from a moving vehicle at a police station late Tuesday night in border town of Piedras Negras, Coahuila caused some property damage, but no casualties, say Mexican press reports.

The attack took place at about 2314 hrs Tuesday night when armed suspects aboard a Mercury Grand Marquis with heavily tinted windows, threw a hand grenade at the police station on Ruta Fiscal in the Fundadores district.

Several police officers outside the building saw the coming attack and ducked inside the police station.

Damage from the detonation was limited to a crater in the sidewalk adjacent to the building, damage to the windows and the front door and damaged in the building's facade left by shrapnel.

Coordinadora de Comunicación Social del Ayuntamiento, Alejandra Valdivia Estrada announced to the press that planned celebrations in the city would not be cancelled despite the attack.

Festivities in Piedra Negras celebrating Mexico's Independence Bicentennial include a concert by Lupita D'Alessio later tonight and a concert by La Sonora Dinamita Thursday evening.

Estrada said that about 200 security personnel are expected to be present in the city during the celebration.
Posted by: badanov || 09/16/2010 00:00 || Comments || Link || E-Mail|| [296 views] Top|| File under:
More Mexican Mayhem
16 Die in Chihuahua

A total of 16 individuals were murdered in ongoing drug and gang related violence which included a Juarez traffic cop shot to death Monday and a family of four murdered in their home Wednesday morning.

For a map, click here.

An unidentified man was shot to death in Juarez Monday night, according to Mexican press reports. The victim was found at the Templo Sangre de Cristo church near the intersection of calles Ocotillo and Dalias Francisco Villa. He was put up against the wall of the prayer hall and shot several times in the head.


One traffic cop was shot to death and another was wounded in an attack in Juarez Monday say Mexican press reports. The attack took place on Bulevar Cuatro Siglos near Calle Arizona where armed suspects attacked the officers while they were on patrol aboard their motorcycles. Reports say AK-47s were used in the attack.


A man and a woman at a bar were shot to death late Tuesday night in an area in south Chihuahua, Chihuahua, say Mexican news reports. The attack took place at Tavo's Bar near the intersection of Avenida Lombardo Toledano and Calle 7th in the Aeropuerto district. Reports say armed suspects went into the bar demanding to be sold drugs, and when they were rebuffed by the pair, the pair, Edgar Manuel Gaytan, 40, and Ana Flores Cruz, 23, were shot to death.


A family of four individuals were shot to death in Juarez early Wednesday morning, say Mexican news sources. The attack took place at the residence near the intersection of Francisco Galarza and Basset in Lucio Blanco district where armed suspects burst into the home and shot the family living there. The victims were a married couple and their two teenaged girls, one of whom was planning her quinceañera.


An unidentified man was shot to death in his residence Monday, but the alerting phone calls for police were not answered until early Wednesday morning, say Mexican news reports. The attack took place at a residence near the intersection of calles Felipe Angeles and Lenin in the México 68 district where armed suspects shot the victim in the head and chest.


An unidentified man was shot to death in Juarez Wednesday afternoon, say Mexican news reports. The victim was shot near the intersection of calles Niquel and Segunda de Ugarte in the Arroyo Colorado district.


Mexican press is reporting a significant increase in "narcobanners" in and around the Chihuahua cities of Chihuahua and Juarez claiming state government complicity with the Juarez drug gang and its enforcement wing La Linea in a number of murders. The banner specifically accused outgoing Chihuahua governor Reyes Baeza and Procuradora del Estado Patricia Gonzalez. The banners are signed the Sinaloa Cartel. The latest banner was hung at around 0600 hrs in Juarez at the Tec pedestrian bridge.


Three women were shot to death in a residence in Juarez Tuesday, according to Mexican press reports. The attack took place near the intersection of calle Fresa and Mamey in the El Granjero district where armed suspects broke into a home and shot the three victims, a mother and her two daughters. A baby survived the attack.


Two unidentified men were shot to death in Chihuahua, Chihuahua Tuesday morning, according to Mexican news reports. The attack took place when armed suspects riding aboard a sedan shot the victims riding aboard a Honda sedan near the intersection of calles José Reyes Estrada and Jaime Bermudez in the Los Alcaldes district.


A young man was found beaten and stabbed to death on a remote highway near Parral, Chihuahua Tuesday, say Mexican press accounts. The victim was found on the Parral-Los Charcos highway with numerous wounds.
Posted by: badanov || 09/16/2010 00:00 || Comments || Link || E-Mail|| [282 views] Top|| File under:
Home Front: WoT
Man charged with unwittingly funding NY bomb plot
[Dawn] US prosecutors charged a Pak immigrant on Wednesday with running an illegal money transfer business between Pakistain and the United States that was used to fund an attempt to bomb New York's Times Square.

Mohammad Younis, 44, of suburban Long Island, provided failed Times Square bomber Faisal Shahzad with money in April to pay for his attempted May 1 car bomb attack, but prosecutors did not accuse Younis of knowing the intended use of the money.

Shahzad, a Pak-born American, pleaded guilty in June to the attempted car bombing and said the payment he received to fund the attack had been organized by associates of the Pak Taliban

bad boy

group.

"By engaging in the alleged conduct, Mohammad Younis unwittingly funded a terror plot that, if successful, would have caused mass casualties in New York City," US Attorney Preet Bharara said in a statement.

Younis is charged with conducting an unlicensed money transfer business and conspiracy to conduct an unlicensed money transfer business. If convicted, he faces a maximum sentence of five years in prison for each charge.
Posted by: Fred || 09/16/2010 00:00 || Comments || Link || E-Mail|| [313 views] Top|| File under: al-Qaeda
On the Advice of the FBI, Cartoonist Molly Norris Disappears From View
H/T Hotair:
Molly Norris who initially declared "Everybody Draw Mohammed Day" has gone into hiding on FBI advice.

It's like a witness protection program, except she has to pay for everything. So far she's alive physically but her normal life as a non-Muslim US citizen, living in the US enjoying her rights and freedoms is over.

I expect a similar development for Pastor Jones and Derek Fenton who burned pages from a Koran near Ground Zero on 9/11/2010.

Meanwhile islamofascists in Afghanistan like e.g. the judge and prosecutor in the Rahman apostasy case or the Afghan lawmaker who publicly called for killing converts to Christianity have not been inconvenienced by NATO troops, let alone been appropriately punished.

It wonder if Obama, Gates, Petraeus, Rasmussen, MSLSD, etc can be reached for comment...

PS: If you haven't seen her cartoon already, it's on the linked Wikipedia page. In a sane world this wouldn't trigger the destruction of a life.


I look forward to moderate Muslim congregations standing up to oppose the radicals, like moderate Christian congregations stood up to reject the pastor who planned to burn Korans in Florida. Every group has its radical idiots; its the response of the moderate middle that defines the character of the group for the world to see.
Posted by: Omaing White7048 || 09/16/2010 00:00 || Comments || Link || E-Mail|| [651 views] Top|| File under:
India-Pakistan
Taliban claim responsibility for journalist's killing
[Pak Daily Times] The Banned organization, Tehreek-e-Taliban Pakistain,

grabbed credit

on Wednesday for

murdering

a senior journalist Misri Khan in Hangu district on Tuesday.

The claim for responsibility was made by deputy TTP

front man

Ehsanullah Ehsan over a phone conversation to a BBC journalist in

Beautiful Downtown Peshawar

.

Veteran journalist Misri Khan was

rubbed out

on Tuesday outside his newspaper distribution agency in Hangu city, plagued by sectarian violence.

Ehsan told the BBC journalist that Khan was twisting facts in his reports about the Taliban. "He twisted facts whenever we gave him a report. He has (had) a leaning towards the army in his reports," explained the TTP spokesperson. Journalists covering the militancy story said that the

Taliban capo

s expressed anger at certain media organisations for ignoring their viewpoints in the reports.
Posted by: Fred || 09/16/2010 00:00 || Comments || Link || E-Mail|| [318 views] Top|| File under: TTP
Indian troops kill Five in Kashmir
[Iran Press] Police in Indian-administered Jammu and Kashmir have once again opened fire on protesters, killing at least Five and injuring more than two dozen others.

According to police sources, after protests turned violent security forces were forced to open fire to disperse protesters in the southern town of Mendhar, a Press TV correspondent reported.

The

corpse count

is expected to rise as some of the injured are said to be in critical condition.

The deaths have triggered more protests in neighboring Poonch district and surrounding areas with protestors attacking several

cop shoppe

s in the disputed Himalayan region.

The regional administration has sought the help of Indian paramilitary forces to contain the situation in the predominantly

Mohammedan

region.

In a separate incident, pro-independence demonstrators set fire to two government buildings to protest a round-the-clock curfew across Kashmir, which has been in place for four days now.

Residents say they are running out of food and supplies.

Kashmir has been the scene of violent clashes on an almost daily basis.

Over 90 Kashmiri protesters have lost their lives at the hands of Indian troops since the unrest erupted back in June.
Posted by: Fred || 09/16/2010 00:00 || Comments || Link || E-Mail|| [295 views] Top|| File under:
Haqqani cousin killed in Tuesday's drone strike
[Dawn] An Afghan

Taliban capo

and close relative of Afghan warlord Sirajuddin Haqqani was among those killed in a recent US missile strike, Pak security officials said Wednesday.

A US drone fired two missiles into a vehicle in Qutabkhel village in North

Wazoo

tribal district on Tuesday, killing four

turban

s.

"Afghan

Taliban capo

Saifullah travelled to the region from Afghanistan three days ago and was killed in yesterday's US missile strike," a senior security official in the area told AFP.

The information was based on intelligence intercepts, the official said.


Cell phone records, one hopes. By all accounts the jihadis love their cell phones.

He described Saifullah as the first cousin of Sirajuddin Haqqani, who runs the Haqqani network created by his father, Afghan warlord Jalaluddin Haqqani.


"Join the jihad, see your entire bloodline wiped out"

The network is based in North

Wazoo

, a known hub of Taliban and Al-Qaeda linked

Orcs and similar vermin

just across the border from Afghanistan.

The group is blamed for fuelling the nine-year insurgency in Afghanistan; attacking US-led Nato troops and working to destabilise the Western-backed government of

Afghanistan's Caped President

Hamid Maybe I'll join the Taliban Karzai.

Another Pak security official confirmed Saifullah's death.
Posted by: Fred || 09/16/2010 00:00 || Comments || Link || E-Mail|| [320 views] Top|| File under: al-Qaeda in Pakistan
Second US strike kills three militants in Pakistan: officials
[Dawn] A second US drone attack on a militant compound in Pakistan's northwestern tribal region near the Afghan border Wednesday killed three rebels, local security officials said. The strike took place in Payekhel village of Datta Khel district of North Waziristan tribal region, where US missile strikes have increased since early this month.
Posted by: Fred || 09/16/2010 00:00 || Comments || Link || E-Mail|| [293 views] Top|| File under: al-Qaeda in Pakistan
Dronezap waxes 12 bad boyz in North Wazoo
[Arab News] US drone planes fired missiles at a compound in Pakistain's northwest region, killing a dozen

snuffies

on Wednesday, security officials said, the 12th such strike this month.

The raid, the third in less than 24 hours, was carried out in North

Wazoo

, a major sanctuary for Al-Qaeda and Taleban on the Afghan border.

"At least eight missiles were fired and at least 12

faceless myrmidons

were killed," a security official told

Rooters

on condition of anonymity.

Another security official said those killed were "Punjabi Taleban," a term used for

faceless myrmidons

from the central Pak province of Punjab, who were working closely with the Haqqani network, one of the brutal Afghan

Islamic myrmidon

factions fighting US-led foreign forces across the border.

Named after veteran mujahideen leader Jalaluddin Haqqani, the group is now led by his son Siraj and is closely linked to Al-Qaeda. North

Wazoo

is a major base for Haqqani.

The pre-dawn strike took place in Dargah Mandi, a village on the outskirts of North

Wazoo

's main town of Miranshah.

An intelligence official in North

Wazoo

said a cousin of Siraj was killed and several of his relatives

maimed

in a missile strike on Tuesday in the region.

Security analysts say the intensification in missile strikes, particularly in North

Wazoo

, could be linked to the delay by Pakistain in launching new anti-Taleban offensives as it struggles to cope with August's devastating floods.

The Pak army has diverted more than 60,000 of its men for flood rescue and relief operations though the army says it had not redeployed any of the 140,000 soldiers fighting

faceless myrmidons

in the volatile northwest near the Afghan border. Pakistain has an estimated force of about 550,000 soldiers.

"Americans know that the Pakistain army could not take any major action in tribal areas for a long time, therefore, they have no other viable alternative to this strategy (of missile attacks) right now," said Rahimullah Yusufzai, an expert on Taleban affairs.
Posted by: Fred || 09/16/2010 00:00 || Comments || Link || E-Mail|| [664 views] Top|| File under: al-Qaeda in Pakistan
Iraq
Falluja operation to down al-Qaeda leader
BAGHDAD / Aswat al-Iraq: The Security operation in Falluja aimed at hunting down a leader of al-Qaeda group, the media spokesperson of the U.S. army said, noting that gunmen opened fire on Iraqi and U.S. forces.

"More than ten al-Qaeda gunmen opened fire on Iraqi security forces and their American advisors on Wednesday (Sept. 15) in Jubeil region, southwest of Falluja," Major Robert Philips told Aswat al-Iraq news agency, noting that the forces responded, killing four gunmen and two civilians and injuring three gunmen.

"The forces was searching for a leader of al-Qaeda in the region," he explained.

A police source had said earlier that seven civilians, including a woman and two children, were killed and four others, including a 85-year-old woman, were wounded during a raid by a U.S.-Iraqi forces coming from Baghdad late Tuesday (Sept. 14) in al-Jubeil region, southern Falluja.

Falluja, Anbar province, is 45 km west of Baghdad, while Ramadi, the capital of Anbar, lies 110 km west of the Iraqi capital.
Posted by: Steve White || 09/16/2010 00:00 || Comments || Link || E-Mail|| [299 views] Top|| File under:
Blast kills Iraqi soldiers
[Al Jazeera] Nine Iraqi soldiers have been killed in

an IED

in the northern Iraqi city of Mosul. The soldiers were returning home from duty.

The blast left six people

maimed

, including five soldiers, police and army sources said on Wednesday.

Mosul, 350 kilometres (220 miles) north of

Storied Baghdad

, and surrounding Nineveh province remain one of the most volatile areas of Iraq, even as violence in the rest of the country waned after peaking in 2006 and 2007 during a brutal sectarian war.

Violence appears to have risen again in recent months, with July and August recording two of the highest monthly deaths since 2008, according to Iraqi figures.

Fighters have launched steady attacks on Iraqi police and troops in recent weeks, while the US military 'formally ended combat operations in August,' seven and a half years after the US-led invasion that ousted Saddam Hussein. US troops have lost 4400 soldiers in a addition to thousands of injured army personnel.

Falluja attack
In western Iraq, the US military said at least seven people were killed in an overnight raid on a site at the western city of Falluja.

Although the US military participated in the raid, it said the operation, which was launched early Wednesday morning, was Iraqi planned and led.

Wednesday operation is the second combat action the US troops participate in since the US announcement of the end of combat operations in Iraq. US forces engaged earlier this month with fighters in the Iraqi eastern province of Diyala.

A local police commander said one of the dead was a former Iraqi army colonel. A police major said the

shootout

lasted four hours. The two police officials asked not to be identified.

At least four other people, including a 90-year-old woman, were

maimed

in the raid, which took place in the Hay Jubail district of Falluja in western Anbar province, the sources said.

A person whose home is in the neighbourhood said residents opened fire on the troops because they thought they were under attack, and eight people were killed in the ensuing

shootout

.

But another neighbour, Juma Yasin, said no one from the neighbourhood fired shots.

"We were sleeping (outside) when suddenly we heard very heavy shooting. We immediately entered our houses and when it was finished we went out and found those people killed," he said. "There was no resistance at all."

Falluja was the scene of some of the fiercest fighting after the 2003 US-led invasion. The vast desert province of Anbar is Iraq's Sunni heartland and was a haven for al-Qaeda. It was also the stronghold of Iraqi resistance fighters following the US-led invasion of Iraq.
Posted by: Fred || 09/16/2010 00:00 || Comments || Link || E-Mail|| [294 views] Top|| File under: al-Qaeda in Iraq
Israel-Palestine-Jordan
IAF bombs Gaza terror tunnel towards Israel
[Jerusalem Post] The IAF bombed a tunnel in

Gazoo

on Wednesday as part of a joint operation between Shin Bet (Israel Security Service) and the IDF against terrorist attempts to tunnel into Israel to attack or kidnap Israeli civilians and soldiers.

The tunnel was destroyed by the bombs and a secondary

kaboom

was identified, according to the IDF Spokesperson's Unit.

The army did not report any casualties in the attack.
Posted by: Fred || 09/16/2010 00:00 || Comments || Link || E-Mail|| [314 views] Top|| File under: Hamas
Gazan terrorists fired phosphorus shells at Israel
[Jerusalem Post] Two phosphorous mortars were fired at southern Israel from

Gazoo

on Wednesday, Police Spokesman Micky Rosenfeld told The Jerusalem Post.

"A police bomb disposal team examined a number of mortars that were fired today. We can confirm that two out of the nine mortars contained phosphorous," Rosenfeld added.

Haim Yalin, head of the Eshkol Regional Council where the phosphorous mortars landed, told the Post, "These weapons have been banned by the Geneva convention. They cause burns among victims and they kill. This is an agricultural area, and we now have to explain to farmers how to deal with burns in light of the new mortars."

"So long as this autonomous Iranian entity in

Gazoo

continues to exist, we will be fired on. We have received only fundamentalism from

Gazoo

and fire," Yalin said. "There are 50,000 residents who live in this area who are thirsty for peace and a normal life. And we face a

Hamas, always the voice of sweet reason,

entity that is unwilling to recognize Israel. We are civilians, farmers, students, all being fired on indiscriminately."

He stressed that most of the residents in his area, who live in kibbutzim and farming villages, traditionally voted for left and center parties. "We want peace with the

Paleostin

ians, but unfortunately it is disappearing before our eyes," he said.
Posted by: Fred || 09/16/2010 00:00 || Comments || Link || E-Mail|| [398 views] Top|| File under: Hamas
Terror Networks
Venezuela Cancels Round-Trip 'Terror Flight' to Syria and Iran
It's unfortunate, I was really looking forward to a 48 hour flight on a Russian airplane to visit three of the best terrorist hot spots of the world. Now I can't.

I guess the terr master-minds who were on this flight will have to travel by submarine. Iran has those, right?
Posted by: Steve White || 09/16/2010 12:32 || Comments || Link || E-Mail|| [295 views] Top|| File under:
Who's in the News
37
[untagged]
5
Govt of Iran
4
Hamas
3
al-Qaeda in Pakistan
3
Hezbollah
3
al-Qaeda
1
TTP
1
Global Jihad
1
Govt of Pakistan
1
al-Qaeda in Iraq
Bookmark
E-Mail Me
The Classics
The O Club
Rantburg Store
The Bloids
The Never-ending Story
Thugburg
Gulf War I
The Way We Were
Bio
Merry-Go-Blog
Hair Through the Ages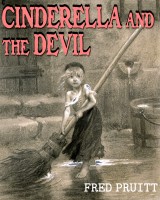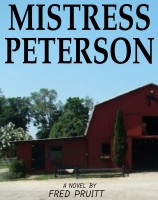 On Sale now!


A multi-volume chronology and reference guide set detailing three years of the Mexican Drug War between 2010 and 2012.

Rantburg.com and borderlandbeat.com correspondent and author Chris Covert presents his first non-fiction work detailing the drug and gang related violence in Mexico.

Chris gives us Mexican press dispatches of drug and gang war violence over three years, presented in a multi volume set intended to chronicle the death, violence and mayhem which has dominated Mexico for six years.
Click here for more information


Meet the Mods
In no particular order...


Steve White
Seafarious
Pappy
lotp
Scooter McGruder
john frum
tu3031
badanov
sherry
ryuge
GolfBravoUSMC
Bright Pebbles
trailing wife
Gloria
Fred
Besoeker
Glenmore
Frank G
3dc
Skidmark
Alaska Paul



Better than the average link...



Rantburg was assembled from recycled algorithms in the United States of America. No trees were destroyed in the production of this weblog. We did hurt some, though. Sorry.
3.235.105.97