Afghanistan
Afghan governor wounded in blast
[Iran Press TV Latest] The governor of the Afghan province of Kunduz was wounded, when his car was struck by a roadside bomb, a spokesman said. On Saturday, CNN reported that Gov. Mohammad Omar, was injured while returning from neighboring Takhar province when the remotely detonated bomb exploded. The governor's spokesman, Mahbublah Saydi, said the blast damaged Omar's car and also left his driver wounded.

Also on Saturday, CNN reported that Afghan and coalition forces in Afghanistan, near the border with Pakistan, captured three suspected al-Qaeda operatives, US military officials said. "Afghan and coalition forces have had some very successful operations in the last several days -- specifically in the eastern provinces -- and we are not slowing down," said Afghan Maj. Gen. Mohammad Zahir Azimi. "We will continue to partner with coalition forces and aggressively pursue extremists and the leaders who direct their actions."

Meanwhile on Saturday, two British soldiers were killed in an explosion in Helmand province, the ministry of defense said. One of the soldiers was from the Light Dragoons, the other from the Parachute Regiment. The explosion took place while the soldiers were on operations in Musa Qal'eh. The servicemen have not been named but their families have been informed.
Posted by: Fred || 05/31/2009 00:00 || Comments || Link || E-Mail|| [10793 views] Top|| File under: Taliban
30 Taliban among 56 killed in Afghan violence
A battle in a militant-controlled region of western Afghanistan killed 30 Taliban fighters and nine Afghan soldiers. Violence elsewhere in the country killed 17 others, part of a spate of attacks that killed 56 people over all.

The battle in Badghis province began on Friday and continued into Saturday. Afghan troops supported by international forces killed 30 Taliban in the Bala Murghab. Nine Afghan soldiers died in the battle, and four "disappeared", the Defence Ministry said.

In other violence, five Taliban were killed in an operation in the Musa Qala region of southern Helmand province on Friday, the Interior Ministry said.

Meanwhile, six Taliban were killed during a battle with police in the western province of Farah on Friday, police spokesman Raouf Ahmadi said. Two would-be suicide attackers were also shot and killed in Herat, on Friday, he said. Meanwhile, in Kandahar province, a roadside bomb killed four civilians on Friday, provincial Police Chief Deputy Abdullah Khan said.
Posted by: Fred || 05/31/2009 00:00 || Comments || Link || E-Mail|| [10793 views] Top|| File under: Taliban
Africa Horn
Possible Pirate Attack in the Red Sea
From EagleSpeak weblog site.


I have received an early report of an RPG and machine gun attack on a merchant ship in the Red Sea, north of the Bab El Mandeb chokepoint, after the ship dropped its escort vessels. The attack reportedly took place about 8-9 hours ago.

As far as I know, this is the first reported attack by possible pirates in this area.

However, with monsoon weather possibly affecting the Gulf of Aden and waters off the east coast of Somalia, this might be another pirate adaptation.

UPDATE: Report from Nick of Gulf of Aden Group Transits (GOAGT):
Just a heads up that ...[ship] was attacked this morning with RPG & automatic fire -- the Stolt Strength... [under] escort from Oman Border to the start of the supposed safe area of red sea at Bab El Mandeb -- however this attack happened 50 miles North, after the SS had been released from the Navy escort.

Vessel has sustained damage to bridge and accommodation block but vessel conducted evasive manouevres and ... contacted Gulf of Aden Group Transits ...[contacted] Yemen Navy resulted in immediate deployment of multiple military vessels and helicopters searching for the Skiff with the 7 pirates onboard.
Posted by: Alaska Paul || 05/31/2009 16:50 || Comments || Link || E-Mail|| [10795 views] Top|| File under:
Russian navy hands Somali 'pirates' to Iran, Pakistan
Russian naval bosses said Thursday that pirates among 29 it captured on a so-called mother ship off Somalia have been handed over to Iranian and Pakistani investigators, news agencies reported.

"At the start of May, after having conducted preliminary enquiries aboard the Admiral Panteleev (destroyer)... one group of pirates held were delivered to Iranian authorities and another to Pakistan," a representative of Russian naval high command was quoted as saying by Ria Novosti.


They'll be dusted off, fed, given insignificant medals, and returned to duty as 'fishermen' ...

Was it in the Soviet Union that key pirate ringleaders were trained?
Posted by: 3dc || 05/31/2009 00:00 || Comments || Link || E-Mail|| [10793 views] Top|| File under:
Bangladesh
Rauf came to set up Dawood's crime network
Indian fugitive criminal Abdul Rauf Daud Merchant came to Bangladesh with a mission to expand the illegal empire of Daud Ibrahim, head of a organised crime syndicate in Mumbai. "Detained Rauf came to Bangladesh to set up a network of Daud Ibrahim," Dhaka Metropolitan Police (DMP) Commissioner AKM Shahidul Huq said, adding, "We will launch an investigation and dig out their network and their Bangladeshi agents."

But both Rauf and Zahid denied the allegation and their link to the Chittagong arms haul. They said that they came just to get holed up to escape the grips of Indian law enforcers.

Meanwhile, Rauf, his sidekick Zahid Sheikh and their Bangladeshi host Kamal were taken on an eight-day remand yesterday. At a press briefing at the office of Detective Branch (DB) of police, the DMP Commissioner said they were trying to find out if Rauf had any link to the smuggling of 10 truckloads of illegal arms and ammunition seized in Chittagong.

Rauf, sentenced to life for killing Indian music baron Gulshan Kumer on Aug 12, 1997, said he has no link to Dawood Ibrahim. But he confessed to his association with Chhota Shakil, a close aide to Dawood Ibrahim. Shakil had advised him to enter into Bangladesh, as it is a Muslim country and assured him that he would take care if something goes wrong, he added.

Another arrested Indian national Zahid also said he has link to Chhota Shakil who gives him Tk 10,000 monthly. Sources said Zahid, a resident of 24 Pargona in West Bengal, escaped from India eight years ago and since then he had been hiding in Bangladesh identifying himself as a Bihari.

Rauf in the first week of this month took shelter at Zahid's Shekhertek residence and later they went to Brahmanbaria on May 21.
Posted by: Fred || 05/31/2009 00:00 || Comments || Link || E-Mail|| [10793 views] Top|| File under:
Europe
Taliban target Britain on 'orders' from al-Qaeda
The terrorist informant has told prosecutors he was trained by Baitullah Mehsud, the leader of the Pakistan Taliban, and was planning a series of suicide attacks with 11 other men. The informant, known as "Ahmed", told investigators the bombers were to work in pairs using a "device carried in a backpack with a third person to detonate a remote control" in order to ensure the bombers went through with their mission.

Details of the attempted attacks emerged in papers submitted to the Spanish authorities in a case against the alleged bombers, who were arrested in raids in the Raval district of Barcelona in January last year. It is claimed the attacks were to begin on the Barcelona underground system and then spread to the other European countries with a presence in Afghanistan, thought to include Britain, according to new documents.

The information echoed claims made by British security services that a terrorist cell was sent to Manchester from the Taliban heartland in Pakistan's lawless tribal areas. British investigators believe that the cell, which was allegedly planning attacks on the Trafford and Arndale shopping centres over the Easter holidays, had connections with al-Qaeda, and Spanish prosecutors say their cell may also have had links with al-Qaeda. The terrorist group is believed to have formed a "holy alliance" with the Taliban to launch terrorist attacks on foreign soil.

Instead of relying on British-born men travelling to Pakistan for training, al-Qaeda is now recruiting "ready made" terrorists from among the Taliban, investigators believe. The 10 men arrested in the north west are fighting deportation on national security grounds after Government lawyers accused them of being members of a "UK-based network linked to al-Qaeda involved in attack planning".

Spanish police found chemicals including nitrocellulose and potassium perchlorate along with batteries, timers and cables in the raids. They also found "materials for indoctrination" relating to attacks against Nato forces in Afghanistan and books and DVDs.

Spanish prosecutors submitted documents laying out their case earlier this month and Dolores Delgado Garcia, a prosecutor at Spain's National Court, told the Daily Telegraph she believed the Barcelona cell was inspired by speeches by Osama bin Laden about the "loss of Andalucia" once part of the Muslim Ottoman empire. "Al-Qaeda has been targeting Spain because of its historic associations with Andalucia," she said. "But other cities in Europe where countries have troops in Afghanistan were also targets."

Explaining her case at a top-level conference organised by New York University's Centre for Law and Security, she said "Ahmed" had become a "protected witness" and had told them that "Baitullah Mehsud would make demands and when they were not complied with, they would launch their attacks". Ahmed told them he had trained at a terrorist camp in Waziristan, in Pakistan's tribal areas, and met Mehsud. The men allegedly arrived in Spain via Germany using false travel documents.


Only the best Pakistani forged passports for the lads.

Ahmed, a member of the fundamentalist group Tablighi Jamaat which is popular in the tribal areas, had second thoughts about launching a suicide attack when he was among those told to call his family and "say goodbye". He is said to have refused to participate and contacted French intelligence, who in turn got in touch with the Spanish. They have named Maroof Ahmed Mirza, 40, an imam at a mosque in Raval, as the leader of the cell along with Elia Mohammad Ayud Bibi, 64, while three others, Afees Ahmed, Qadeer Malik and Iqbal Sabih, were allegedly the bomb-makers. The suicide bombers are said to have included Mohammed Shoaib, Mehmooh Khalid, Imran Cheema and ur-Rehman Aqeel Khalid. Their other targets are said to have included Germany, France and Portugal.
Posted by: Fred || 05/31/2009 00:00 || Comments || Link || E-Mail|| [10794 views] Top|| File under: al-Qaeda in Pakistan
12 kg. RDX, 334 explosive devices recovered near LoC
Jammu (PTI) Security forces on Sunday unearthed a major militant hideout near the Line of Control (LoC) in Poonch in Jammu and Kashmir and recovered a cache of arms and ammunition, including 12 kgs RDX and 334 explosive devices.

On a tip off, police and security forces unearthed a major militant hideout near LoC in Arie area of Mandal belt in the district and recovered 12 kg. RDX, 251 electronic detonators, 66 UBGL grenades, 4 Chinese grenades and 3 Improvised Explosive Devices (IEDs).

Four bombs of 62 mm, a UBGL launcher, a pistol, 2 magazines, 18 rounds, 333 rounds of AK rifle, 2 magazines, 3 IED timers, 6 IED boxes, 15 metres of cordex wire and 6 Rocket Projectile Grenades (RPGs) were also recovered from the hideout, police said.

However, militants managed to escape from the hideout before the raid, they added.
Posted by: john frum || 05/31/2009 08:23 || Comments || Link || E-Mail|| [10793 views] Top|| File under:
Delhi stunned: UK & China stall move to blacklist Masood Azhar
New Delhi: Barely seven months after the Mumbai attacks, Indian efforts in the United Nations to place sanctions on Jaish-e-Mohammad founder Maulana Masood Azhar have received a major setback. In a surprise move, the United Kingdom has joined hands with China to block the Indian request to proscribe both Azhar and Azam Cheema, the Lashkar-e-Toiba operative accused in the Mumbai train blasts, under the UN's "Al Qaeda and Taliban Sanctions" resolution (1267).
India had wanted these two along with Abdul Rehman Makki, another LeT ideologue, to be included in the list just like the Jamaat-ud-Dawa and its head Hafiz Mohammed Saeed were added along with other LeT operatives after the Mumbai attacks. The banning under UN resolution 1267 means freezing of assets, travel ban and embargo on arms.

What has stunned India is the UK's position because the Jaish as an outfit is already banned by the UN and so it is only logical for Azhar to be put on that list. It's learnt that London has asked for "fresh evidence" and "more details" while placing the request on a procedural hold. China has taken a similar position.


See? We're on your side. Please, please don't hurt us.

China, it may be recalled, had also placed a similar hold on the banning of Jamaat-ud-Dawa and its head Hafiz Saeed along with Zaki-ur-Rehman Lakhvi last year even after the US placed the outfit and the individuals under its sanctions list. Beijing's argument was that it could not be conclusively proven that JuD was a front organisation of the Lashkar that had already been banned. But under immense US pressure after the Mumbai attacks, China removed the hold which led to banning of the outfit.

As a result of that action, Pakistan was forced to take action against Saeed, who was detained and the JuD offices were sealed. A case is now underway in Pakistan where Saeed is challenging his detention while the Pakistan government is saying that it is only following a UN decision.

India had hoped similar action would be possible against Azhar, who was released after the Kandhar hijack and has since then been in Pakistan. Subsequently, he was also named as the man behind the 2002 attack on Parliament. He is also one case where the usual tussle for "evidence" with Pakistan may not become such an issue because he was released under duress through an act of terror.

Pakistan, however, has denied his presence in its territory even though security agencies here have detailed information about the new house he has built in Bahawalpur, an account written by a visiting Pakistani gave a detailed account of how the Jaish set-up had grown in the city. Several Jaish terrorists nabbed in India, including those plotting the abduction of Rahul Gandhi, have given information about Azhar's activities in Pakistan.

Azam Cheema, on the other hand, was in charge of India operations in the LeT and those held for the Mumbai train blasts had been trained by him. Cheema has a farmhouse, according to sources, outside Bahawalpur and even runs a training facility there. However, he is also employed as a teacher of Islamic studies in the Zaranwala Degree College.

Of late, Cheema has been keeping a low profile while Yousuf alia Muzammil had emerged as the in-charge of operations in India. On both these cases, India was confident of securing a ban.

India had also moved a third request in the UN against Abdul Rehman Makki, a noted ideologue of the LeT who was handling JuD's relations abroad and is now effectively heading the outfit after the crackdown. Makki figured in the interrogation of many LeT trained terrorists, including some of Indian origin. He has a profile of a motivator with effective oratory skills. The fate of this request is still not clear, said sources.

This article starring:
Abdul Rehman Makki
Azam Cheema
Hafiz Mohammed Saeed
Maulana Masood Azhar
Posted by: john frum || 05/31/2009 08:02 || Comments || Link || E-Mail|| [10794 views] Top|| File under: Jaish-e-Mohammad
Pakistan police raid shanty dwellings in capital
[Al Arabiya Latest] Pakistan police Saturday raided shanty dwellings in and around Islamabad, rounding up 70 people they said were mostly Afghan refugees as security forces warned residents of a town in northwestern Pakistan to leave the area ahead of a possible attack on Taliban fighters there, officials said.

The raids in Taxila town, some 30 kilometers (18 miles) west of Islamabad and near the capital's airport were aimed at preventing terrorists from entering the city to carry out fresh strikes, police said.

"Seventy people have been rounded up in Taxila and Islamabad as part of a search operation aimed at preventing infiltration of terrorists in the city and neighboring Rawalpindi," a police official said, requesting anonymity. He said most of those rounded up were Afghan refugees.



" Seventy people have been rounded up in Taxila and Islamabad as part of a search operation aimed at preventing infiltration of terrorists in the city and neighboring Rawalpindi "

Pakistani police official

Another police official said police would verify "authenticity of identity papers and other documents of these people," adding that all those with valid documents would be released. "But action will be taken against those who don't possess valid documents," he added.

During Afghanistan's nearly three decades of civil war and turmoil, large numbers fled their homeland, mainly to neighboring Pakistan and Iran. More than five million Afghans have returned home since the fall of the Taliban regime in late 2001, according to the UNHCR.

Pakistan still hosts 1.7 million refugees, most of them in the North West Frontier Province (NWFP) and southern Baluchistan province, a UN refugee agency official told AFP.
Posted by: Fred || 05/31/2009 00:00 || Comments || Link || E-Mail|| [10793 views] Top|| File under:
Malik sacks security personnel at 3 checkpoints
[Geo News] Interior Advisor Rehman Malik has suspended the security personnel deployed on three police checkpoints at the chief entrances of Islamabad over rendering negligence during their duty in the wee hours of Saturday. According to details reached here, Malik, in absence of protocol, paid a surprise visit to the checkpoints safeguarding the entrances of federal capital late on Saturday night with a view to determine the dependency of security measures of Islamabad. Rehman Malik managed to go through three sensitive checkpoints without checking at Secretariat, Margala Road and Kohsar Complex Roads following, which he suspended all security personnel over showing negligence during their duties, sources said. Meanwhile, Malik caught red handed two trucks laden with iron and cement which had encroached the red zone area without seeking clearance from bomb disposable squad and got arrested their drivers. He also issued directives to concerned authorities to take action against the responsible police and security personnel.
Posted by: Fred || 05/31/2009 00:00 || Comments || Link || E-Mail|| [10793 views] Top|| File under: Govt of Pakistan
Two explosions heard in DI Khan
[Geo News] At least two blasts have been heard in Dera Ismael Khan late on Saturday, Geo news reported. According to police sources, they are trying to locate the place and nature of blast meanwhile, no loss of life or property was confirmed in preliminary reports.
Posted by: Fred || 05/31/2009 00:00 || Comments || Link || E-Mail|| [10793 views] Top|| File under: TTP
Soldier, two Taliban killed in South Wazoo
Two Taliban and a soldier were killed in a clash between security forces and terrorists near the Pak-Afghan border in South Waziristan on Friday night. Local residents and political administration officials said some Taliban attacked a security forces checkpost at Narai Sarkai border area with rocket launchers on Friday night. They said a soldier, Shahid, was killed and two others were injured. Two Taliban were killed and another injured when the security forces retaliated. According to locals, the Taliban succeeded in escaping with the bodies of their colleagues.
Posted by: Fred || 05/31/2009 00:00 || Comments || Link || E-Mail|| [10793 views] Top|| File under: TTP
Mehsud orders bombings in small FATA villages
TTP chief Baitullah Mehsud has ordered his followers to carry out bombings in small villages of Swat and FATA and establish hideouts in other areas of the country, a private TV channel reported on Saturday. In letters to various Taliban commanders in Lower Dir, Swat and Buner, Mehsud said the bombings in the villages would help conduct suicide missions in cities later. He said the army had reached every nook and corner of Swat, therefore, the Taliban must find new hideouts.
Posted by: Fred || 05/31/2009 00:00 || Comments || Link || E-Mail|| [10793 views] Top|| File under: TTP
Swat's main town 'fully under control': Pak army
ISLAMABAD - The Taliban have fled the Pakistani army's advance on the main town in the Swat Valley, delivering the military a strategic prize in its offensive against militants in the country's northwest, commanders said Saturday.

Army spokesman Maj. Gen. Athar Abbas said an unknown number of militant fighters were able to escape Mingora town despite the military having it surrounded, raising the prospect that they could return to the fight elsewhere.

Government troops had been advancing steadily into the Swat region for about a month, bombarding towns from the air and fighting house-to-house with Taliban gunmen in some places. In Mingora, militants had dug themselves into bunkers built into hotels and government buildings, and initially offered stiff resistance as troops first closed roads leading to the town then began moving in earlier this week, Abbas said.

"When they realized that if they did not leave these areas the noose would tighten around them and they would not find a way to leave ... they decided to end the fight and leave," Abbas said.

Meanwhile, Information Minister Qamar Zaman Kaira said the number of people uprooted from their homes by the fighting had reached "around 3 million," and that more than 190,000 of them were living in refugee camps. The rest are staying with relatives or relying on goodwill from local residents.

Abbas said an emergency medical team had been flown to Mingora and would work to reopen the town's hospital and treat civilians wounded in the fighting. Aid was being distributed to some of the estimated 20,000 who were trapped in Mingora, and water and gas supplies were being restored. But Abbas said it would be at least two weeks before power is switched back on, and refugees were not yet being encouraged to start returning to their homes.

The Taliban has warned it will launch terrorist strikes in Pakistani cities in retaliation for the campaign, and claimed responsibility for last Wednesday's gun and suicide bomb attack in the eastern city of Lahore that killed at least 30 people. A day later, three suicide bombings killed at least 14 people in two cities in the northwest.

Abbas said on Saturday that 1,217 militants have been killed in the Swat offensive and 79 arrested, and 81 soldiers have died. The military has not released civilian casualty numbers and says all care is being taken to protect the innocent. The figures could be independently verified. Abbas said he could not say how long the offensive would last.

Prime Minister Yousuf Raza Gilani on Saturday defended the decision to launch the operation, saying it was necessary because the Taliban's advance from its stronghold of Swat into neighboring Buner last month was a direct challenge to the government. "The very existence of Pakistan was at stake, we had to start the operation," Gilani told a group of workers at state-owned Pakistan Television.
Posted by: Steve White || 05/31/2009 00:00 || Comments || Link || E-Mail|| [10794 views] Top|| File under:
Iraq
Iraq: Bomb attack Žkills at least sixŽ civilians
[ADN Kronos] A roadside bomb killed at least six civilians in Iraq's volatile Diyala province on Friday. "An improvised explosive device went off Friday, targeting a police vehicle patrol in central Khales district, north of Baquba, killing six civilians," an unnamed source told Iraqi news agency Voices of Iraq. The mainly Sunni province of Diyala is located 57 kilometres northeast of the capital Baghdad. It is populated by Kurds and Sunnis.

While violence has fallen sharply in Iraq in the past year, insurgents are continuing to carry out acts of violence, particularly in the north of the country.

On Wednesday at least four civilians and an American soldier were killed and 15 others were injured after a car bomb exploded in Abu Gharib, a western district of Baghdad, the Iraqi capital.
Posted by: Fred || 05/31/2009 00:00 || Comments || Link || E-Mail|| [10794 views] Top|| File under: Iraqi Insurgency
Israel-Palestine-Jordan
6 killed as PA police clash with Hamas gunmen in Kalkilya
Six people were killed - including a top Hamas operative - in a shootout between Palestinian security personnel and members of the group's armed wing in Kalkilya early Sunday morning, security officials said.


Popcorn




I think we can assume they have lots of ammunition.
Posted by: g(r)omgoru || 05/31/2009 04:03 || Comments || Link || E-Mail|| [10793 views] Top|| File under:
Syria-Lebanon-Iran
Iran hangs three over deadly mosque bombing
[Al Arabiya Latest] Iran executed in public on Saturday three men convicted of involvement in a bomb attack on a mosque that killed 25 people, the official IRNA news agency reported.

The bombing in a crowded Shiite mosque on Thursday evening wounded more than 120 people in the southeastern city of Zahedan, two weeks before a presidential election in the Islamic Republic.

"Three people convicted of being involved in the recent terrorist bombing in Zahedan were hanged in public on Saturday morning," IRNA said, adding that the executions took place near the mosque where the bombing took place.

"The terrorists Haji Noti Zehi, Gholam Rasoul Shahi Zehi and Zabihollah Naroui were hanged at 6:20 am (0130 GMT) near the Amir al-Momenin mosque in public IRNA quoted the official, Sistan-Baluchestan judiciary public relations chief Hojatoeslam Ebrahim Hamidi, as saying."

"They confessed to illegally bringing explosives into Iran and giving them to the main person behind the bombing."
Posted by: Fred || 05/31/2009 00:00 || Comments || Link || E-Mail|| [10794 views] Top|| File under: Govt of Iran
Iran calls in Pakistan envoy over mosque bomb
TEHRAN - Iran summoned Pakistan's ambassador over the deadly bombing of a mosque in the southeast after Sunni rebels reportedly claimed responsibility, the official IRNA news agency reported on Saturday.


I hear the Syrians did it ...

Mohammad Bakhsh Abbasi was summoned after Iran's state television quoted the pan-Arab channel Al-Arabiya as saying that the Jandullah (Soldiers of God) group said it was behind Thursday's mosque attack which killed 25 people.

According to state television, the chief of the Iranian armed forces, General Hassan Firouzabadi, said on Saturday that Iran "has located the base of the group's head and informed Pakistan's government of his arrest."

The Iranian authorities said they immediately arrested three men involved in the bombing. The trio were executed on Saturday morning near the mosque in Zahedan city, the capital of Sistan-Baluchestan province.
In recent years, the restive province has been the scene of a deadly insurgency by Jundallah, which is strongly opposed to the government of predominantly Shiite Iran. The province has a substantial Sunni minority and lies on a major narcotics-smuggling route from Afghanistan and Pakistan.
Posted by: Steve White || 05/31/2009 00:00 || Comments || Link || E-Mail|| [10793 views] Top|| File under:
Who's in the News
51
[untagged]
5
TTP
4
Govt of Pakistan
3
al-Qaeda
2
Hezbollah
2
Govt of Iran
2
Taliban
1
Palestinian Authority
1
ISI
1
Jaish-e-Mohammad
1
al-Qaeda in Pakistan
1
Iraqi Insurgency
1
Govt of Sudan
1
al-Qaeda in Iraq
Bookmark
E-Mail Me
The Classics
The O Club
Rantburg Store
The Bloids
The Never-ending Story
Thugburg
Gulf War I
The Way We Were
Bio
Merry-Go-Blog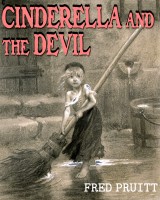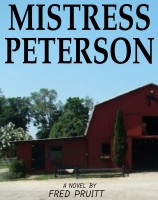 On Sale now!


A multi-volume chronology and reference guide set detailing three years of the Mexican Drug War between 2010 and 2012.

Rantburg.com and borderlandbeat.com correspondent and author Chris Covert presents his first non-fiction work detailing the drug and gang related violence in Mexico.

Chris gives us Mexican press dispatches of drug and gang war violence over three years, presented in a multi volume set intended to chronicle the death, violence and mayhem which has dominated Mexico for six years.
Click here for more information


Meet the Mods
In no particular order...


Steve White
Seafarious
tu3031
badanov
sherry
ryuge
GolfBravoUSMC
Bright Pebbles
trailing wife
Gloria
Fred
Besoeker
Glenmore
Frank G
3dc
Skidmark



Better than the average link...



Rantburg was assembled from recycled algorithms in the United States of America. No trees were destroyed in the production of this weblog. We did hurt some, though. Sorry.
18.232.56.9

Help keep the Burg running! Paypal: