Afghanistan
35 Taliban buy tickets to Paradise, 13 don't meet min height limit, receive lead rain-checks
KABUL — The U.S. coalition is reporting another clash with militants, this time in southern Afghanistan.

In a statement, the coalition says its troops killed 35 militants and wounded another 13 after a joint Afghan-coalition patrol was ambushed in Zabul province. The patrol returned fire and called in airstrikes on the militants.

Following the clash, troops assisted the wounded militants before they were taken into Afghan custody. There were no injuries among Afghan or coalition troops.

The clash follows another battle in the eastern Paktika province early Thursday. In that battle, 34 militants, including Arabs and Pakistanis, were killed.

The violence is escalating in Afghanistan, as additional U.S. troops move into the country and try to reverse the Taliban gains of the last three years.

Posted by: GolfBravoUSMC || 05/29/2009 08:52 || Comments || Link || E-Mail|| [10794 views] Top|| File under:
China-Japan-Koreas
N. Korea fires new type of short-range missile off east coast: source
North Korea has launched a short-range missile from its Musudan-ri rocket launch site on the country's east coast, a South Korean government official said Friday.

"What the North has launched this time appears to be different from what it had launched (previously)," the official said. "It is a new type of a land-to-air missile," the official said.

North Korea launched the missile, with an estimated range of 160 km, into the East Sea at around 6:12 p.m., according to the official.

The North has been firing a series of missiles since Monday, when it said it successfully conducted its second nuclear test
Posted by: Beavis || 05/29/2009 08:31 || Comments || Link || E-Mail|| [10796 views] Top|| File under:
S. Korean, U.S. militaries raise watch on N. Korea on new tensions
[Kyodo: Korea] The South Korean and the U.S. militaries elevated the watch on North Korea on Thursday from the third level to the second on renewed tensions created by the NorthŽs second nuclear test conducted Monday, a South Korean Defense Ministry spokesman said. ŽŽToday, as of 7:15 a.m., the Combined Forces Command of the (South) Korea and the United States elevated the WatchCon, a watch condition on intelligence on the North, to the level 2 from the level 3,ŽŽ Won Tae Jae told a press briefing.


Only question is, do the Norks have the nerve to pull the trigger? The Chinese aren't going to come swarming across the Yalu river this time, and the Russers aren't going to be shipping arms and ammunition in by the ton. 50 years of Nork mythology has forgotten those little facts.



Posted by: Fred || 05/29/2009 00:00 || Comments || Link || E-Mail|| [10795 views] Top|| File under:
India-Pakistan
Indian navy thwarts piracy attempt in Gulf of Aden
India Today reports 2 pirates killed and 6 captured

Indian navy warship INS Talwar Thursday thwarted a piracy attempt against a merchant vessel carrying Indian crew in the Gulf of Aden and caught six pirates, the private Indo-Asian News Service reported Friday.

INS Talwar received a distress call from a vessel MV Maud flying Liberian flag that eight pirates were approaching the ship in a skiff, said the report. The warship immediately sent a helicopter and small boats to prevent the pirates from attacking the vessel, said the report.

A month ago, an Indian naval ship, Nirdeshak, caught nine sea-pirates with the help of Spanish and French navies off the coast of the African island nation of Seychelles.

Posted by: john frum || 05/29/2009 07:04 || Comments || Link || E-Mail|| [10793 views] Top|| File under:
50 suspects arrested from IDP camps: NWFP IGP
NWFP Inspector General of Police (IGP) Naveed Khan said on Thursday that 50 suspects had been arrested from the relief camps set up for people displaced from Malakand division.

The IGP urged people in the province to cooperate with law enforcement agencies to apprehend extremist elements. Khan said 50 extremists had been arrested from the relief camps with the assistance of the displaced people and expressed hope that such cooperation from the general public would continue in future. Separately, security forces detained six terrorists, including a foreigner, from Landi Kotal along with the explosive material that they carried, and moved them to an undisclosed location for investigation.
Posted by: Fred || 05/29/2009 00:00 || Comments || Link || E-Mail|| [10793 views] Top|| File under: al-Qaeda in Pakistan
Taliban planting landmines in Waziristan
A latest advisory issued by the Interior Ministry to the country's security agencies reveals that the Taliban and other terrorists operating in Waziristan have started planting landmines in the area, a private TV channel quoted a BBC report as saying on Thursday.

According to the advisory, Taliban, after consulting TTP chief Baitullah Mehsud, made the move in view of the ongoing military operation in Swat. Mehsud has ordered Asmatullah Muawiya and Qari Zafar to plant landmines across the South Waziristan whereas the task for North Waziristan has been taken on by different groups active in the tribal agency.

The government advisory further said that terrorists were planning suicide attacks in different areas of the Punjab province in reaction to the ongoing anti-Taliban operation in Swat and other districts. The basic targets in these attacks are likely to be the armed forces and law enforcement institutions.

Entry:Mingora Force In-charge Brigadier Tahir Hameed feared the Taliban might enter Mingora city again, a private TV channel reported on Thursday.

According to the channel, Hameed told reporters at the Circuit House in Mingora that local residents should cooperate with the administration and the armed forces to stop the Taliban from entering Mingora again. "The security forces have secured more than 70 percent of Mingora city," he said, adding that the remaining areas would be cleared within the next three to four days. He added that the internally displaced persons could return to their hometowns once the area was completely secured by the forces.
Posted by: Fred || 05/29/2009 00:00 || Comments || Link || E-Mail|| [10793 views] Top|| File under: TTP
50 held in follow up to Lahore blast
Security agencies on Thursday arrested about 50 people suspected for involvement in Wednesday's deadly bomb-and-gun attack in Lahore from different parts of the city and moved them to undisclosed locations for investigation. Intelligence agency sources told Daily Times that about 20 suspects were apprehended from Iqbal Town, Bund Road, hostels in Ichhra and outskirts of the city. The sources said most of the arrested were Afghan nationals. They said the arrests were made on the information extorted from suspects arrested at the blast site. The sources added that it was a prime priority of the investigation to gather information on local supporters of the Taliban and other terrorists.
Posted by: Fred || 05/29/2009 00:00 || Comments || Link || E-Mail|| [10793 views] Top|| File under: al-Qaeda in Pakistan
Foreigner among six Taliban held in Landikotal
The security forces claimed to have arrested six Taliban, including a foreigner, and seized a huge cache of arms from them on Thursday. Frontier Corps (FC) Commander Colonel Asif told a press conference that one of the Taliban belonged to Afghanistan, and others were from Khyber Agency. He said the arrested Taliban were important and active members of the Tehreek-e-Taliban Pakistan. Asif said the six men were going to join their accomplices in Afghanistan. He said three vehicles, rocket launchers, anti-aircraft guns and other weapons had been recovered from them.
Posted by: Fred || 05/29/2009 00:00 || Comments || Link || E-Mail|| [10793 views] Top|| File under: al-Qaeda in Pakistan
Five killed in Quetta firing
At least five persons, including a woman, were killed when unidentified attackers opened indiscriminate fire on a customer service centre in Quetta, officials confirmed. The assailants, who were riding a motorcycle, attacked the service centre on Kalat Street, Jail Road at around 11pm.

The dead were identified as Muhammad Zoheb, Abdul Khaliq, Arshad Mahmood, Muhammad Asif and Nilam Bibi. The bodies were moved to a hospital, where family members of the murdered persons protested against the absence of staff and lack of medical backup.


Medical backup? Folks, they were dead ...

No group has so far claimed responsibility for the murders.


Which raises the usual question here on Rantburg: who could it have been? Let's see: Lutherans? Lapplanders? Samoans? Wayward farmers from Saskatoon? ...

The provincial capital has recently seen a rising violence and a series of targeted killings, a number of which are carried out by Baloch nationalist groups who demand greater control of the province's resources by the Baloch people. The nationalist groups also demand and independent Balochistan, citing years of ignorance by the Centre.
Posted by: Fred || 05/29/2009 00:00 || Comments || Link || E-Mail|| [10793 views] Top|| File under:
Swat Taliban pay mercenaries to kill policemen
The Taliban in Swat pay mercenaries for killing police and army jawans, a suspected Afghan terrorist arrested by local police told media on Thursday, adding that he was paid Rs 20,000 to kill a policeman. "I beheaded five policemen in Sitara Chowk," Ghaniur Rehman told reporters after security forces arrested him from Malukabad area of the city on Wednesday. The suspected Afghan terrorist said he received training at a Taliban training facility in the Charbagh area.
Posted by: Fred || 05/29/2009 00:00 || Comments || Link || E-Mail|| [10793 views] Top|| File under: TTP
Islamabad security beefed up after Peshawar bombings
[Geo News] Following the twin blasts in North West Frontier Province (NWFP)'s provincial capital Peshawar, the security have been put on high alert in federal capital Islamabad while red zone has been completely sealed up late on Thursday, according to the report of Geo news. As per police sources, no trespassing is allowed in red zone area here coupled with the strict monitoring of the vehicles entering the city. The vehicles of the diplomatic personnel are also being checked up through trained dogs in Diplomatic Enclave, sources said adding that the security at the hotels, guesthouses and sensitive buildings across capital has been stringent.
Posted by: Fred || 05/29/2009 00:00 || Comments || Link || E-Mail|| [10793 views] Top|| File under: Govt of Pakistan
Pakistan: Suspects arrested for Žplotting attack against spy agencyŽ
[ADN Kronos] By Syed Saleem Shahzad - Pakistani police claim to have arrested a group planning to carry out an attack against the headquarters of the country's military intelligence agency or ISI in the capital, Islamabad.


The day after isn't as good as the day before, but it's better than never.


A former MP was also detained for allegedly helping the militants. Former MP Shah Abdul Aziz was among three people who were arrested on Wednesday in Islamabad over the alleged plot.


He'll be sprung for lack of evidence.


The arrests came the same day that militants carried out a deadly gun and bomb attack against a building used by police and ISI in the eastern Pakistani city of Lahore. The Pakistani Taliban told the British broadcaster, the BBC, on Thursday they carried out the Lahore attack - which killed at least 24 people and injured over 200 - in retaliation for the ongoing military operation in the restive northwestern Swat Valley area.


They really aren't very good at military operations against even minimally trained soldiers.


Later on Thursday twin bomb attacks struck the capital of the North West Frontier Province, Peshawar.


They're pretty good at blowing things up, though.


The two other people arrested in connection with the alleged terror plot against ISI's Islamabad headquarters were named as Asif and Junaid (an alias).


The Pak equivalent to "Herb" and "Walter (an alias)."


Both are wanted by Pakistani security forces and come from North West Frontier Province's Malakand division, which includes Swat. They were both found at the residence of radical cleric Maulana Abdul Aziz.


Nothing at all is going to happen to the Maulana. If he happens to fall down dead from heart failure feel free to say "Whoa! They really are serious about stamping that crap out!" But he won't, so you won't have to say it.


The prayer leader at Islamabad's Red Mosque, Abdul Aziz was linked to the 2007 Red Mosque siege in which over 170 died, sparking a bloody two-year militant insurgency in Swat. The two suspects portrayed themselves to Abdul Aziz as collecting donations for Swat victims.


Stop laughing like that. You'll hurt yourself.


Meanwhile, security agencies received intelligence about the suspects and moved to arrest them.


"Calling all cars! Be only the lookout for Herb and Walter (an alias)! Last seen in the vicinity of Maulana Abdul Aziz' house! That is all!"


They allegedly called Shah Abdul Aziz, who tried to help them escape in his car, but all three were picked up by ISI officials.


"What are you idiots doing here? You're supposed to be back at the hideout! Get in the car! Get in, dammit!"


Abdul Aziz is a former member of parliament for the alliance of religious parties and a was a Taliban commander in Afghanistan in the 1990s.


No! Reeeeeeally? Do tell?


Two other people suspected of plotting terrorist reprisal attacks for the military operation against militants in Swat were arrested in Karachi. Both are students of Jamia Faridia, an Islamic seminary affiliated with Islamabad's Red Mosque.


It's being rehabbed with public funds. No U.S. aid money's being used, of course. They're using non-fungible currency.


Pakistani human rights activist Khalid Khawaja, a friend of Abdul Aziz


The Shah or the Maulana? Or both? Khalid's a friendly guy, for an ex-ISI agent. He's also a friend of Hamid Gul and Osama bin Laden. Last December he was going to be declared a terrorist for his involvement with the Mumbai attacks.


and fellow member of the Defence for Human Rights organisation said Abdul Aziz was not involved with any criminal suspects.


"No, no! Certainly not!"




This article starring:
Jamia Faridia
Khalid Khawaja
Maulana Abdul Aziz
Posted by: Fred || 05/29/2009 00:00 || Comments || Link || E-Mail|| [10803 views] Top|| File under: Govt of Pakistan
Pallywood comes to Pakistan
In which Associated (with Tyrants) Press visits a town levelled by the Mighty Pak Army after the militants fled into the hills (militants who weren't really all that bad, BTW) and finds...the village elder collecting shreds of Quran from the rubble of the mosque. The rest follows at the link.
Posted by: Seafarious || 05/29/2009 00:00 || Comments || Link || E-Mail|| [10798 views] Top|| File under:
Israel-Palestine-Jordan
Jordan: Four arrested for terror plots
[Jerusalem Post Middle East] Four Jordanians arrested in Jordan in April had planned to perpetrate terror attacks in Israel in retaliation for Operation Cast Lead, DPA reported on Wednesday.

According to the report, judicial sources told the news organization that the four were expected to be charged with illegal possession of arms. The suspects were named as Sakhr Abu Zaid, Hassan Talaq, Mohammad Abu Ourah and Osama Abu Kabir, the report continued, adding that Abu Kabir had been incarcerated at Guantanamo Bay prison for several years.


Comes as a surprise, huh?


The IDF launched Operation Cast Lead in December 2008 in an effort to stop incessant Palestinian rocket fire against southern Israel. Over 1,000 Palestinians - many of them gunmen - were killed during the operation. Ten IDF soldiers and three Israeli civilians were also killed.

In mid-April, the IDF beefed up forces along the Israeli borders with Egypt and Jordan out of concern that terror cells operating on either border would infiltrate into Israel. Egypt also boosted its forces at the time. Later in the month, Egypt announced that it had uncovered a plot by 49 men with links to Hizbullah to destabilize the country by carrying out attacks on Egyptian institutions and Israeli tourists.

This article starring:
Hassan Talaq
al-Qaeda
Mohammad Abu Ourah
al-Qaeda
Osama Abu Kabir
al-Qaeda
Sakhr Abu Zaid
al-Qaeda
Posted by: Fred || 05/29/2009 00:00 || Comments || Link || E-Mail|| [10793 views] Top|| File under: al-Qaeda
Syria-Lebanon-Iran
Infamous master bomb maker beats feet to Lebanon
A master bomb maker who once targeted commercial airliners and was suspected of aiding the Iraq insurgency has fled to Lebanon, an FBI official has confirmed.

"Curly steel-toed slippers, don't fail me now!"

There is information that 73-year-old Abu Ibrahim was reportedly in Tripoli, the official said earlier this week. The official spoke on the condition of anonymity because the investigation is ongoing.

The Palestinian terrorist is accused of multiple bombings in the 1980s. He was indicted in the 1982 bombing of Pam Am Flight 830. The explosion killed a 16-year-old boy and wounded more than a dozen passengers as the plane headed to Honolulu from Tokyo.

The FBI has been looking to catch Ibrahim for decades and has recently increased its efforts to arrest him. In April, an FBI committee recommended Ibrahim be placed on agency's list of most wanted terrorists.
Continued on Page 49
Posted by: Seafarious || 05/29/2009 14:13 || Comments || Link || E-Mail|| [10794 views] Top|| File under:
Who's in the News
48
[untagged]
4
al-Qaeda in Pakistan
2
Govt of Pakistan
2
TTP
1
Hezbollah
1
al-Qaeda
1
Thai Insurgency
1
al-Qaeda in North Africa
Bookmark
E-Mail Me
The Classics
The O Club
Rantburg Store
The Bloids
The Never-ending Story
Thugburg
Gulf War I
The Way We Were
Bio
Merry-Go-Blog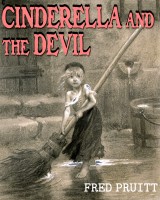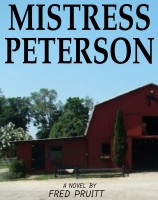 On Sale now!


A multi-volume chronology and reference guide set detailing three years of the Mexican Drug War between 2010 and 2012.

Rantburg.com and borderlandbeat.com correspondent and author Chris Covert presents his first non-fiction work detailing the drug and gang related violence in Mexico.

Chris gives us Mexican press dispatches of drug and gang war violence over three years, presented in a multi volume set intended to chronicle the death, violence and mayhem which has dominated Mexico for six years.
Click here for more information


Meet the Mods
In no particular order...


Steve White
Seafarious
tu3031
badanov
sherry
ryuge
GolfBravoUSMC
Bright Pebbles
trailing wife
Gloria
Fred
Besoeker
Glenmore
Frank G
3dc
Skidmark



Better than the average link...



Rantburg was assembled from recycled algorithms in the United States of America. No trees were destroyed in the production of this weblog. We did hurt some, though. Sorry.
3.236.65.63

Help keep the Burg running! Paypal: