Afghanistan
20 dead as Afghan, US troops battle bombers at Khost governor's compound
Eleven Taliban suicide bombers attacked government buildings in eastern Afghanistan on Tuesday, killing at least 20 people, while the US and Afghan troops freed 20 hostages taken by the Taliban, officials said.

The assault began around 10am when a suicide bomber in a burqa attacked the governor's compound in Khost, an eastern city on the border with Pakistan that houses a major American base. That blast was followed soon after by a suicide car bomb explosion, said Wazir Pacha, the spokesman for the provincial police chief.

US forces attending a nearby meeting responded to the attacks and killed an unknown number of militants, said Lt Cmdr Christine Sidenstricker, a US military spokeswoman. A Taliban spokesman, Zabiullah Mujahid, claimed that 30 suicide bombers had attacked the government buildings. A US spokesman summed up the chaos in the midst of battle: "A lot of stuff is going on right now."

The attack began with several suicide attacks on the Khost governor's compound, which drew small arms fire from nearby US troops, said US military spokesman Brian Naranjo. Then a team of six suicide bombers tried to attack the nearby police headquarters, but were rebuffed by security forces and entered the neighbouring municipality building, Pacha said. Three bombers detonated their explosives, the Interior Ministry said, while the Taliban took 20 employees hostage, Pacha said.

After the militants entered the municipal building, a number of explosions reverberated from within, as US and Afghan forces surrounded the area, an AP stringer said from within the police chief's compound. US and Afghan forces later stormed the building, freed 20 hostages and killed three Taliban, Pacha said.

This article starring:
Zabiullah Mujahid
Taliban
Posted by: Fred || 05/13/2009 00:00 || Comments || Link || E-Mail|| [10793 views] Top|| File under: Taliban
Africa Horn
Terrorists sentenced for murder of Tizi Ouzou politician, multiple bomb attacks
[Maghrebia] An Algerian court on Monday (May 11th) sentenced two terrorists to life in prison for the October 2006 murder of Rabah Aissat, the former president of the Tizi-Ouzou APW (regional assembly). Nassim Ben Mohand and Kaddour Arezki were also convicted for the deadly bombing of the Ain Zaouia communal guard headquarters in May of 2007 and for the attack on a Tizi-Ouzou bus station a month later.
Posted by: Fred || 05/13/2009 00:00 || Comments || Link || E-Mail|| [10794 views] Top|| File under: al-Qaeda in North Africa
113 dead, thousands flee Somalia clashes
Thousands of residents fled bomb-blasted north Mogadishu on Tuesday where the worst fighting in months between rebels and the government has killed at least 113 civilians, according to a rights group.

Al Shabaab group and the government are battling for control of the capital and south Somalia, where 18 years of war has destabilised the region, created hundreds of thousands of refugees, drawn in foreign armies and militants, and spawned an unprecedented wave of piracy offshore. The Elman Peace and Human Rights Organisation said battles between al Shabaab and pro-government forces had wounded 330 people in the Horn of Africa state since the end of last week.


It said at least 27,000 civilians had fled the city. The bloodshed has caused splits in both heavily armed sides: there was a deadly clash on Monday between police and soldiers, then a rift broke out in the opposition after a veteran warlord stoked rivalries between two insurgent factions. Sheikh Yusuf Mohamed Siad, also known as "Inda'ade" or "white eyes", handed control of his hundreds of fighters and 19 battle wagons - pickup trucks mounted with heavy weapons - to Sheikh Hassan Dahir Aweys, another senior opposition leader. That angered Shabaab leaders, who are also fighting the country's fragile new government. Washington accuses both Aweys and the Shabaab group of having links to Al Qaeda. "Shabaab wants to behead Sheikh Yusuf," said a relative of Inda'ade, Aden Hussein. "They ordered (Aweys) to give him up and his weapons, but Aweys said he prefers to fight Shabaab." The influential Aweys is a member of Hizbul Islam, an umbrella group of opposition organisations that includes his Alliance for the Re-Liberation of Somalia.

At stake in Somalia is control of Africa's largest coastline. Apart from pirate ransom revenues, Somalia's main source of income comes from cattle exports to the Gulf, although experts say it may have interesting oil-fields in the north. Regional nations and outside powers have long battled for influence in Somalia, with its view of strategic shipping lanes linking Europe to Asia. Since 1991, Somalia has suffered from internal conflicts and occasional interventions by regional nations after dictator Mohamed Siad Barre was overthrown.

Rebels: On Sunday, al Shabaab, whose name means "Youth" in Arabic, said it planned to "cleanse" the capital. "With permission from (God), we will liberate Mogadishu sooner or later and cleanse it from these filthy people," it said in an online statement, according to a translation by the US-based SITE Intelligence Group. On Monday, new Somali President Sheikh Sharif Ahmed accused the rebels of working for unnamed foreign governments he said were determined to undermine his administration. More than 16,000 civilians have been killed by fighting since the start of 2007, more than 1 million have been driven from their homes and about 3 million survive on food aid.
Posted by: Fred || 05/13/2009 00:00 || Comments || Link || E-Mail|| [10951 views] Top|| File under: al-Shabaab
Africa North
Mauritania resumes trial of Lemgheiti attack suspects
[Maghrebia] The trial of six men charged in connection with killing 15 soldiers in a 2005 attack on a military garrison in north-eastern Mauritania resumed in Nouakchott, Journal Tahalil reported on Tuesday (May 12th). Al-Qaeda precursor GSPC, led by Mokhtar Belmokhtar, claimed responsibility for attacking the garrison near the Algerian and Malian border.
Posted by: Fred || 05/13/2009 00:00 || Comments || Link || E-Mail|| [10795 views] Top|| File under: al-Qaeda in North Africa
Caucasus/Russia/Central Asia
Three killed in Chechnya roadside blast
Two policemen and one local Chechnya resident were killed in an explosion, news agencies reported Wednesday, underscoring continuing tensions in the war-ravaged southern Russian region.

The three were killed early Wednesday when an unidentified explosive device went off near a car being driven by one of the policemen near the village of Belgata in southern Chechnya, RIA Novosti reported, citing a police source. "As a result he and two passengers, one of whom was also a policeman, died," the source told RIA Novosti.

Interfax news agency carried the same report but said the blast took place Tuesday. It identified the third victim as an unemployed Chechnya resident.

Last month, Russia announced with much fanfare that it was ending a decade-long anti-terror operation in Chechnya, but violent incidents have continued in the mountainous, predominantly Muslim southern region.
Posted by: ryuge || 05/13/2009 03:37 || Comments || Link || E-Mail|| [10795 views] Top|| File under:
Europe
Turkey: Iranian soldiers shell southeast
[ADN Kronos] Five mortar shells landed in Turkey's southeast corner Monday after Iranian soldiers bombed Kurdish rebels positions in northern Iraq, a security source said. The soldiers were reported to have opened fire on a breakaway faction of the separatist Kurdistan Workers Party (PKK).

"We received the information that five shells fell on the Turkish side of the border," an official at the governor's office in the province of Hakkari told the media.

According to reports published in the Turkish media, the shells landed in a remote rural area near the town of Yuksekova in Hakkari province which borders both Iran and Iraq.

The residents of Saridere in the southeastern province of Hakkari abandoned their homes after shells fell within 500 metres of the village, Dogan News Agency (DHA) said.

There were no injuries and it was not immediately clear how many shells landed in Turkey.

The incident apparently occurred after Iranian security forces opened fire on positions of the Party of Free Life of Kurdistan (PJAK), an Iranian Kurdish separatist group which has launched attacks on Iran from bases in the mountains of northern Iraq.

Turkish soldiers were investigating the incidents on their side of the border while Iranian forces were carrying out a similar probe on their side, the source said.

PJAK is closely allied with the Kurdistan Workers' Party (PKK), which also uses northern Iraq to launch similar attacks against Turkey in its 24-year campaign for a separate independent state.

The Turkish army also carries out air raids against PKK positions in the Kurdish-held enclave or targets the rebels with artillery.

Iran urged neighbouring Iraq on Monday to "pay special attention" to terrorist groups operating in its border areas, a week after Baghdad condemned the Iranian bombing of bases of the PJAK in northern Iraq.

Iran has neither confirmed nor denied reports its forces had bombed targets inside Iraqi territory.
Posted by: Fred || 05/13/2009 00:00 || Comments || Link || E-Mail|| [10794 views] Top|| File under: Govt of Iran
Italia: Al-Qaeda suspects accused of planning attacks
[ADN Kronos] Italian police have accused two French men of planning Al-Qaeda attacks in France and Europe. The French nationals were detained in Italy over alleged illegal immigration offences in November and are now believed to be important figures in the terror network.

The suspects are Bassam Ayachi, 63, an imam of Syrian descent with French nationality, and Raphael Gendron, a 34-year-old French citizen.

Their suspected terror targets included France's main international airport, Charles de Gaulle airport in Paris, and unnamed locations in Britain.

The men have been held in an Italian jail in the southern city of Bari since November as part of an investigation into illegal immigration involving local police and Ucigo, the anti-terrorism police division.

Subsequent checks allowed officers to identify two leading men involved in "the communication of Al-Qaeda in Europe," Italian police said in a statement.

Police said the men were equipped with arms and explosives and were organising terror attacks and guerilla actions.

They had also set up a recruitment and training network for militants willing to commit suicide attacks in Iraq and Afghanistan, police said.

France, Britain and Italy all have soldiers serving in a NATO-led peacekeeping force in Afghanistan.

The two men were arrested in November 2008 when they were caught using their camper van to try to smuggle in illegal immigrants from Greece.

Adnkronos has learned the two were supplying and spreading video and other messages via the internet

Bassam Ayachi has been described a spiritual leader, committed to proselytising on behalf of Al-Qaeda.

According to police investigations, Gendron is a computer engineer who provided the technical knowledge needed to spread propaganda via the internet to support the terror network.

One investigator said that the subject was of "great importance" and the evidence demonstrated the commitment of the two men to spread propaganda with a view to carrying out attacks.
Posted by: Fred || 05/13/2009 00:00 || Comments || Link || E-Mail|| [10797 views] Top|| File under: al-Qaeda
India-Pakistan
Pakistan: Militants join exodus from Swat
[ADN Kronos] By Syed Saleem Shahzad - Many militants were joining hundreds of thousands of residents fleeing the troubled northwestern Swat valley as the military eased a curfew late on Monday, informed sources told Adnkronos International (AKI). It was the last chance for the local population to leave their homes and head for safer areas ahead of an expected escalation of military operations against the Taliban, the sources said. "Most of the militants are on the run. Those left are heavily under siege by the security forces but they are hiding in the population and that's why security forces relaxed the curfew hours from 6 pm to 10 pm," a senior security officer told AKI, speaking on condition of anonymity.

"So that people would evacuate the areas and shift their families to the safer places so that military would carry out its operations without the fear of any collateral damage," the source added.

In Peshawar, the commissioner for the Afghan refugee camp Syed Jamaluddin Shah told the reporters that three new camps would be established in Noshera and Charsada in the surrounding North West Frontier Province region which would have the capacity to provide shelter to at least 4,000 displaced families.

The military says it killed 200 militants in and near the Swat valley over the weekend. The army has deployed up to 15,000 troops to route some 500 militants fighting for the imposition of Islamic law in the Swat valley and neighbouring districts. Pakistan's interior minister, Rehman Malik, said the total number of people killed in fighting in the region is 700, but it is impossible to independently confirm these figures.

Some 360,000 people have been registered at displaced camps or registration centres, according to the UN. The government said it expects a million internally displaced people in the area, although the figure could rise to 1.5 million when the next phase of the military operation starts, probably on Tuesday.

The army has begun an artillery bombardment of militant positions but had so far avoided a ground deployment, reports said.

Prime minister Yousaf Raza Gillani had announced 1 billion rupees (12.4 million dollars) people displaced by the conflict but so far only a 200 million rupees fund, which amounts to 133 rupees per person per day, has been allocated - hardly enough to buy food. "Pakistan does not have the capacity to arrange the relief operation on its own resources. We appeal to the world community to help Pakistan in this hour of need otherwise the humanitarian crisis shall be out of control" North West Frontier Province information minister Mian Iftikhar Uddin told media on Tuesday in Peshawar.

US ambassador to Pakistan Anne W. Patterson announced the government would give 4.9 million dollars in immediate emergency assistance to the most vulnerable displaced families in the region, including women and children. The funds are to purchase basic items such as tents, blankets, cooking sets, utility containers, soap, and bedding, she said.

UN High Commissioner for Refugees Antonio Guterres announced an airlift on Tuesday that will carry some 120 tonnes of urgently needed humanitarian supplies from UNHCR central emergency stockpiles in Dubai to Pakistan. He called on international donors to show solidarity saying: "This is a huge and rapidly unfolding emergency which is going to require considerable resources beyond those that currently exist in the region."

UNHCR noted that those fleeing the latest escalation of hostilities in Dir, Buner and Swat districts join another 555,000 previously displaced Pakistanis who had fled military operations against militants in the tribal areas bordering Afghanistan and in NWFP.
Posted by: Fred || 05/13/2009 00:00 || Comments || Link || E-Mail|| [10794 views] Top|| File under: TTP
School blown up in Jamrud
Unidentified men on Tuesday blew up a boys' primary school in Ali Masjid area of Jamrud tehsil in Khyber Agency. During the last two days two schools have been destroyed in the region. The Taliban have claimed responsibility for both attacks. Separately, security forces demolished two houses owned by Taliban leaders, Yahya Hijrat and Muhammad Amin, in Ghundai area of the tehsil. Talking to Daily Times, a political administration official said Hijrat was arrested during operation Darghlam while another wanted man, Rahimullah, handed himself over to the administration.
Posted by: Fred || 05/13/2009 00:00 || Comments || Link || E-Mail|| [10794 views] Top|| File under: TTP
Four would-be suicide bombers arrested from Rawalpindi
Security agencies on Tuesday arrested four alleged would-be suicide bombers of a banned organisation during a search operation in Rawalpindi, a private TV channel reported.

The channel said the security agencies also recovered suicide jackets from the suspects, adding that the would-be bombers wanted to target key structures in the twin cities. Another news channel reported that security officials also arrested 10 suspected terrorists and recovered suicide jackets and explosives from their possession from a village in Rajanpur district.

The alleged terrorists, arrested from Shahwali village bordering Balochistan, were of foreign descent. The channel said the officials also apprehended a woman acting as the suspects' guide.

Also on Tuesday, police arrested 12 terrorist, including Mohmand Resistance Movement chief Muhammad Ayaz, during a search operation in Charsadda.
Posted by: Fred || 05/13/2009 00:00 || Comments || Link || E-Mail|| [10797 views] Top|| File under: al-Qaeda in Pakistan
Weapons seized in Hayatabad
Police seized a large quantity of weapons in Hayatabad on Tuesday. According to a statement, when the police signaled a car entering the city from Khyber Agency to stop, the driver fled and abandoned the vehicle on Machano Bridge. The statement said the police recovered 10 hand grenades, three rockets, a rocket launcher, a 12-bore rifle, and 800 bullets.

Posted by: Fred || 05/13/2009 00:00 || Comments || Link || E-Mail|| [10798 views] Top|| File under: TTP
44 militants killed in Lower Dir, 4 in Swat
[Geo News] Counter insurgency operation continues in different parts of Malakand Division in which 44 militants have been killed in Lower Dir and 4 in Swat, sources said on Tuesday. The security forces have dropped heliborne troops in Peochar, a key Taliban stronghold in the northwest district of Swat today, stepping up an offensive against militants.
Posted by: Fred || 05/13/2009 00:00 || Comments || Link || E-Mail|| [10793 views] Top|| File under: TTP
Arms, explosives seized in Peshawar
[Geo News] Peshawar police has seized huge cache of arms and explosives from a suspected vehicle here in Hayatabad area on Tuesday. According to sources, police stopped a suspected vehicle in Hayatabad Phase-6 and on conducting its search recovered 3 mortar shells, one rocket launcher, 12 hand grenades and cartridges. The driver succeeded in escaping from the scene.
Posted by: Fred || 05/13/2009 00:00 || Comments || Link || E-Mail|| [10794 views] Top|| File under: TTP
Arms cache seized in Karachi, one held
[Geo News] The Police have recovered a huge cache of arms and ammunition brought to the city in a bus from Peshawar on Tuesday. The Senior Superintendent Police Raja Riaz told that CID police raided a bus and found a large quantity of weapons. The police also detained a person, Zawar Khan Afridi, from the bus. The bus has been moved to the CID office for further search.
Posted by: Fred || 05/13/2009 00:00 || Comments || Link || E-Mail|| [10795 views] Top|| File under: TTP
Fighting continues in Malakand, 34 militants killed
[Geo News] Security forces have killed 34 militants in fresh ground and air offensive in different parts of Malakand region on Tuesday. While five dead bodies of unidentified persons have also been found in the area. According to the Inter-Services Public Relation, commandos were dropped from helicopters in Peuchar believed to be the stronghold of Maulvi Fazlullah. Security forces backed by helicopter gunships and artillery shelled militants' hideouts in Mingora city.
Posted by: Fred || 05/13/2009 00:00 || Comments || Link || E-Mail|| [10798 views] Top|| File under: TTP
1.3 million fled fighting in NW
[Geo News] Commandos dropped from helicopters behind Taliban lines in the Swat Valley on Tuesday in a widening offensive that the military said has lifted the number of refugees in the northwest to 1.3 million.

Further south, a suspected U.S. missile attack flattened a house and killed at least eight people in another militant stronghold near the Afghan border.

Choppers inserted troops into the remote Peochar area in the upper reaches of the Swat Valley, an army statement said. Officials identified it as the rear-base of an estimated 4,000 Taliban militants also entrenched in Swat's main towns. It is seen as possible hiding place of Swat Taliban chief Maulana Fazlullah.

A military spokesman declined to give details of the Peochar assault, but a senior government official expressed optimism that the battle for Swat might prove short.

"The way they (militants) are being beaten, the way their recruits are fleeing, and the way the Pakistan army is using its strategy, God willing the operation will be completed very soon," Interior Minister Rehman Malik said.

Pakistani authorities launched a full-scale assault on Swat and surrounding districts last week after the Taliban pushed out from the valley on the back of a now-defunct peace deal and extended their control to areas just 60 miles (100 kilometers) from the capital, Islamabad.

The military response has won praise from American officials, who insist Islamabad must eliminate safe havens used by militants to undermine the pro-Western governments in both Afghanistan and Pakistan.

The army said Tuesday that its troops, backed by artillery and airstrikes, had killed some 700 militants in Swat and neighboring districts so far.

But the offensive has also unleashed a tide of refugees, whose plight could sap public support for the kind of sustained action against an increasingly interlinked array of Islamist extremists that the cash-strapped country's Western backers want to see.

Including some half-million who fled fighting in the Bajur border region last year, an army officer said Tuesday that the total number displaced in the northwest had risen to 1.3 million.

The U.N. has registered 360,000 refugees from the latest fighting. About 30,000 are living in hot, tented camps established just south of the war zone.

But officials acknowledge that many more have taken refuge with relatives without registering with the authorities.
Posted by: Fred || 05/13/2009 00:00 || Comments || Link || E-Mail|| [10794 views] Top|| File under: TTP
'US missiles' kill 10 in South Waziristan
Ten persons were killed and four others wounded in South Waziristan after 10 missiles were fired from across Afghanistan reportedly by US forces, local elders said on Tuesday.

The missiles were fired after Taliban attacked a coalition forces checkpost in Paktika province. "Some 10 missiles hit a house in Sra Khawra, 20 kilometres north of Angoor Adda near the Afghan border and 10 casualties were reported," sources close to border guards told Daily Times.

The Taliban engaged the coalition forces in Paktika early on Tuesday and the crossfire lasted more than an hour, the sources quoted the border guards as saying. Local authorities in Wana said it was not clear the killed people were Taliban or civilians. An unmanned spy plane was seen hovering over the area during the missile attack, local residents said.

Yar Mohammad, a resident of the area, told The Associated Press by telephone that he had seen Taliban removing bodies from the attacked building and taking them away in vehicles.
Posted by: Fred || 05/13/2009 00:00 || Comments || Link || E-Mail|| [10794 views] Top|| File under: al-Qaeda in Pakistan
Iraq
Iraq: Deadly suicide hits northern police patrol
[ADN Kronos] A suicide bomber drove his car into an Iraqi police patrol in the northern Iraqi city of Kirkuk on Tuesday, killing six police officers, reports said. The attack took place in a crowded commercial district and police said the number of victims was likely to rise.

Eleven people, mainly civilians, were wounded in the attack.

In a separate attack on Tuesday, six Iraqi soldiers were wounded when an improvised explosive device targeted their patrol vehicle near the city of Baaquba in Diyala province north of Baghdad, according to news agency Voices of Iraq news agency.

Meanwhile, three gunmen wearing explosive belts on Tuesday were detained before blowing themselves up in southern Baghdad, according to a senior security official quoted by VOI on Tuesday.
Posted by: Fred || 05/13/2009 00:00 || Comments || Link || E-Mail|| [10795 views] Top|| File under: Iraqi Insurgency
Israel-Palestine-Jordan
PA jails Hamas activist for coup plot
[Jerusalem Post Middle East] In the first verdict of its kind, a Palestinian Authority court in Nablus on Monday sentenced a Hamas activist to 18 months in prison on charges of plotting a coup against the regime of President Mahmoud Abbas.
"I'm takin' over here!"
"Shuddup. Into the paddy wagon wit' yez!"
Meanwhile, Abbas announced that Fatah would convene its sixth general conference in the West Bank in early July, to pave the way for the ruling faction's first internal elections in 20 years.


That's somewhat better than "one man, one vote, one time," though not by much...




Something about 'Fatah' and 'elections' that doesn't quite ring true ...


The Hamas man sentenced to prison was identified as Muhammad Sliman Qatanani, 33. PA security sources said he was arrested about 10 months ago on suspicion of illegal possession of weapons and explosives.
"Youse gotta license for them weapons and explosives?"
"I don't need no license! They're fambly hairlooms!"
During his interrogation, it was learned that Qatanani had also established a number of clandestine Hamas cells in the West Bank with the aim of toppling Abbas's regime, the sources said. This was the first time that a PA court had sentenced a Hamas activist to prison for conspiring to overthrow the regime.


Though not the first time it's been conspired...


Officials had claimed in the past that Hamas was continuing its efforts to undermine the PA and extend the Islamist movement's control to the West Bank.


Comes as a surprise, huh? Floored me, too.


Hamas reacted with fury to the prison sentence, condemning it as a "ridiculous lie."


"Whoever hoid of such a thing?"


Fazi Sawaftah, a Hamas representative in the West Bank, described the defendant as a mujahed (holy warrior) and "political prisoner."


Guilty, is he?


The verdict was part of Abbas's attempts to "legitimize" political detentions of Hamas supporters in the West Bank, Sawaftah said. "Abbas's security forces have failed to prove that Qatanani or other detained Hamas supporters had used weapons against the Palestinian Authority," he added. "This comes as part of the massive and fierce campaign against Hamas and attempts to destroy our movement." If anyone had been plotting to stage a coup, it was Abbas and his men in Fatah who refused to accept the results of the January 2006 parliamentary election, hampered the work of the Palestinian Legislative Council,


... which results are still valid for another 17 years, mind you...


torched the offices of Hamas parliament members and the headquarters of the PA prime minister in Ramallah, and fought against the democratically elected Hamas government, Sawaftah said.

Speaking to Fatah members in Ramallah, Abbas announced that the movement would convene its long-awaited sixth general conference on July 1. The announcement came in response to allegations that Abbas and representatives of the "old guard" in Fatah were deliberately delaying the conference to avoid internal elections that would see the emergence of younger and fresher faces.

Abbas said that about 1,200 Fatah members would attend the conference, which last met in August 1989 in Tunis. He said the gathering would take place either in Jericho or in Bethlehem, but would be called off if Israel prevented Fatah officials from the Gaza Strip and the Arab world from entering the West Bank.

Abbas also declared that he would announce the establishment of a new PA government within 48 hours. The new government is expected to be headed by current Prime Minister Salaam Fayad.

This article starring:
Fazi Sawaftah
Hamas
Muhammad Sliman Qatanani
Hamas
Posted by: Fred || 05/13/2009 00:00 || Comments || Link || E-Mail|| [10794 views] Top|| File under: Hamas
Sri Lanka
"Sri Lanka: War zone hospital shelled in north"
[ADN Kronos] Government troops fired artillery shells on a temporary hospital in northeast Sri Lanka on Tuesday, killing at least 45 people inside the no-fire zone, according to Tamil Tiger militants and hospital sources.
"Captain! I've pinpointed another hospital!"
"Give 'em a whiff of grapeshot!"
Another 55 people were reportedly injured in the alleged attack on the makeshift hospital set up in a school in the town of Mullivaikal, the pro-Tamil website TamilNet reported.
"It's set up in a school!"
"So much the better!"
A government spokesman denied knowledge of the incident, but said the army was not using heavy weapons in the area.


"Wudn't us."


The military on Tuesday said soldiers and special forces soldiers had advanced across a narrow causeway into the south of the no-fire zone, leaving members of the Liberation Tigers of Tamil Eelam (LTTE) surrounded on all sides and opening another escape route for civilians.
"The gettin's good, so get out!"
"Feet, do not fail us now!"
The rebels said the makeshift hospital in Mullivaikal was hit early on Tuesday, and people injured in weekend attacks were among the dead.
"Next!... Okay, what's the matter with you?"
"I was attacked over the weekend!"
"Duck!" [KABOOM!]
"Aaaaiiiieeee!"
The attack came as 2,000 wounded were waiting to be transported from the rebel-held zone to a Red Cross ship. Over 2,600 civilians have been killed in the past three days by Sri Lankan attacks in the Vanni district, TamilNet reported.


"Yes! 2600! We saw it with our own eyes! Many were children and granny ladies! Baby ducks! Kittens! Ripped limb from limb! Oh, the humanity!"


The LTTE - as the Tamil Tigers are officially known - said hundreds of civilians were killed in artillery barrages starting on Sunday. The UN described the attacks as a bloodbath. UN secretary general Ban Ki-moon on Monday called for an immediate halt to the fighting and said the LTTE must allow the remaining civilians in the conflict zone to leave immediately.


"Yes! You must cease and desisit immediately!... Wait. Have I said that before?... It seems like I've said that before..."


Ban condemned the Tamil Tigers for what he called their "reckless disrespect" for civilians which has led to thousands of people remaining trapped in the narrow coastal strip by the rebels. So far, over 196,000 people have crossed into government-controlled areas from the conflict zone. But he urged the Sri Lankan government to end the conflict "without further bloodshed".


"Yes, it's true they're bloodthirsty, depraved sons of bitches, but surely they've suffered enough?"


The Sri Lankan military has meanwhile blamed civilian deaths on the Tigers, saying they are using people as human shields as the 25-year civil war appears to be reaching its endgame. These allegations denied by the rebels and are impossible to verify as reporters are banned from the area. The UN estimates that about 50,000 civilians are trapped by the conflict in a three-square-kilometre strip of land.


"But they're not human shields! They were there when we got here and they don't wanna leave!"


British foreign minister David Miliband and his French counterpart, Bernard Kouchner, criticised Sri Lanka on Monday at the United Nations. They claimed it had violated its pledge to protect civilians by not using heavy weapons Diplomats from the UK, France and Austria said the UN Security Council should act to resolve the crisis, while the US said it was "deeply concerned".
"How concerned are you, Nancy?"
"Oh, deeply. Deeply."

Posted by: Fred || 05/13/2009 00:00 || Comments || Link || E-Mail|| [10802 views] Top|| File under:
Introducing...the newest member of the Mod Squad
The Rantburg staff would like to welcome the newest addition to the moditorial crew.

trailing wife has graciously agreed to lend Fred a hand for the duration of his surgery and recuperation. We will, of course, be delighted and honored if she chooses to continue beyond Fred's hour of need.

You'll recognize her contributions as inline comments in a stunning periwinkle that flatters her eyes, and by the steely twist of her blade between your ribs. The blade you never even felt sliding in until it was far too late.

Welcome aboard, tw, and thanks.
Posted by: || 05/13/2009 00:04 || Comments || Link || E-Mail|| [10798 views] Top|| File under:
Who's in the News
44
[untagged]
8
TTP
5
Govt of Pakistan
3
al-Qaeda in North Africa
2
Hamas
2
al-Qaeda in Pakistan
2
al-Qaeda
1
Govt of Iran
1
Taliban
1
Palestinian Authority
1
Iraqi Insurgency
1
al-Shabaab
Bookmark
E-Mail Me
The Classics
The O Club
Rantburg Store
The Bloids
The Never-ending Story
Thugburg
Gulf War I
The Way We Were
Bio
Merry-Go-Blog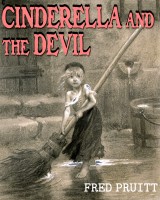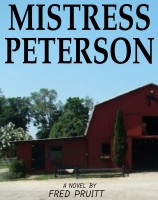 On Sale now!


A multi-volume chronology and reference guide set detailing three years of the Mexican Drug War between 2010 and 2012.

Rantburg.com and borderlandbeat.com correspondent and author Chris Covert presents his first non-fiction work detailing the drug and gang related violence in Mexico.

Chris gives us Mexican press dispatches of drug and gang war violence over three years, presented in a multi volume set intended to chronicle the death, violence and mayhem which has dominated Mexico for six years.
Click here for more information


Meet the Mods
In no particular order...


Steve White
Seafarious
tu3031
badanov
sherry
ryuge
GolfBravoUSMC
Bright Pebbles
trailing wife
Gloria
Fred
Besoeker
Glenmore
Frank G
3dc
Skidmark



Better than the average link...



Rantburg was assembled from recycled algorithms in the United States of America. No trees were destroyed in the production of this weblog. We did hurt some, though. Sorry.
3.235.180.193

Help keep the Burg running! Paypal: