Afghanistan
Recovering Taliholic falls off wagon, US makes him cold turkey
The US-led forces in Afghanistan say they have killed a wanted Taleban commander in the country's west.

Mullah Dastagir was killed along with other militants in an air strike in Badghis province, the US army said. Dastagir was responsible for a surge in violence in Badghis in recent months, including an attack which killed 13 Afghan soldiers in November, it said. The commander was recently released from jail after elders pledged he would not return to violence, officials said.
Forces targeted a rebel compound overnight in a "precision strike" in the village of Darya-ye-Morghab in Badghis, a troubled region on the Turkmenistan border, the US military said in a statement.

Provincial police chief, Sayed Ahmad Sameh, confirmed the incident. "Mullah Dastagir and Mullah Baz Mohammad, two big Taleban commanders and eight of their men were killed in the air strike by the coalition forces," news agency AFP quoted him as saying. The pair were top Taleban leaders in the province, he said.

The Afghan defence ministry said there may have been as many as 12 deaths in the incident.


Not to mention the fluffy ducks ...

Baghdis Governor Ashraf Nasery said Dastagir had been captured but was freed in late 2008 after a petition by elders that he would not return to violence. "The government trusted the guarantee of the villagers, Mr Nasery told Associated Press. "Unfortunately, as soon as he was released he rejoined the Taleban."


Maybe you should level the village?



This article starring:
Mullah Dastagir
Posted by: GolfBravoUSMC || 02/16/2009 15:47 || Comments || Link || E-Mail|| [336068 views] Top|| File under:
Africa Horn
US uses unmanned drones to hunt Somali pirates
ABOARD THE USS MAHAN (AP) - American warships off the lawless Somali coast are using unmanned drones to hunt pirates threatening one of the world's most important shipping lanes. Sailors aboard the USS Mahan told The Associated Press they have been using the spy flights daily to spot potential pirate mother ships.


All of our manned drones are being used for other stuff. Secret stuff we can't tell you about.


For years, the U.S. has used drones to track potential terrorists among Somalia's warlords, but the Navy said more and more of the planes are now being used to fight piracy. The drones can fly more than 3,000 feet above sea level and relay pictures detailed enough to recognize the flags flown on fishing boats that Somalis use to avoid detection.


Wait til these puppies can launch a Hellfire ...

The drones take still photos and videos that are instantly relayed to the American ships. The Americans can then send this material to other nations in the international anti-piracy coalition that may have ships near the suspicious vessel.


... to await decisions from the resident legal teams.


On Thursday, pictures taken by the drones, some of which also are equipped with night vision, helped apprehend nine pirates after a night flight relayed pictures of a skiff with a ladder onboard. A skiff had fired a rocket- propelled grenade at a merchant vessel in the area earlier. The American warship dispatched helicopters to provide surveillance and air cover, and it deployed a boat with a search and seizure team. Automatic weapons and rocket-propelled grenades were found and the nine men onboard were detained, although they had thrown the ladder into the sea. Still, the pictures of the ladder taken by the drone can be used as evidence, as the coalition steps up efforts to pursue the pirates through the courts as well as the waves.


Were they read their rights before the photo was taken? Tusk tusk. Let them go.


"We have a unique capability in which we have an (unmanned air vehicle) that helps us detect the pirates and makes it hard for them to hide," USS Mahan Capt. Stephen Murphy said, pointing to the images the drone relayed to the bridge of the destroyer. "The UAV ... can stay airborne all day and cover thousands of miles (kilometers) of the ocean and be able to spot pirates."
Posted by: Steve White || 02/16/2009 00:00 || Comments || Link || E-Mail|| [336066 views] Top|| File under:
India-Pakistan
Suspected U.S. drone hits militant nest in Pakistan
PARACHINAR, Pakistan (Reuters) – At least a dozen people were killed in Pakistan's Kurram tribal region on the Afghan border on Monday when a suspected U.S. drone fired missiles at a building used by militants, witnesses and officials said.

"Afghan Taliban were holding an important meeting there when the missiles were fired," an intelligence official in the area said of the attack in a mountainous region called Sarpul, on the outskirts of Baggan village. The attack was the first in the Kurram tribal region and came two days after a missile strike in the South Waziristan tribal region killed at least 25 mostly Central Asian fighters believed to have al Qaeda-links.

Abdul Rahim, a cleric in Sarpul, said he saw around 15 bodies pulled out from the rubble and 20 wounded, though there was no other corroboration immediately available and Taliban militants surrounded the area. He said he saw two missiles fired.

Kurram's top administrator, Arshad Majeed Mohmand, confirmed the strike and said according to his information three missiles were fired, but he had no details about the casualties. It was not immediately known if there were any senior Taliban or al Qaeda figures among the dead.

The building that was hit was formerly used by Afghan refugees' children, but militants moved in around two years ago, according to villagers. "A drone is still flying in the area and smoke can be seen over the area where the missiles struck," said a paramilitary official, also requesting anonymity.

This was the fourth attack since U.S. President Barack Obama took office last month, showing there was no change in policy since the last year of the Bush administration, when attacks by pilotless aircraft against militant targets on Pakistani territory were ramped up.
Posted by: tu3031 || 02/16/2009 10:02 || Comments || Link || E-Mail|| [336077 views] Top|| File under: al-Qaeda in Pakistan
Pakistan Surrenders
PESHAWAR, Pakistan -- The government agreed to impose Islamic law and suspend a military offensive across a large swath of northwest Pakistan on Monday in concessions aimed at pacifying a spreading Taliban insurgency there. The announcement came after talks with local Islamists, including one closely linked to the Taliban.

The move will likely concern the United States, which has warned Pakistan that such peace agreements allow al-Qaida and Taliban militants operating near the Afghan border time to rearm and regroup.

Amir Haider Khan Hoti, the chief minister for the North West Frontier Province, said authorities would impose Islamic law in Malakand region, which includes the Swat Valley. Swat is a one-time tourist haven in the northwest where extremists have gained sway through brutal tactics including beheading residents, burning girls schools and attacking security forces. He said the laws would only be implemented when the valley was peaceful.

The Swat Taliban said Sunday they would observe a 10-day cease-fire in support of the peace process. They welcomed Monday's announcement, which did not mention any need for the militants to give up arms. "Our whole struggle is for the enforcement of Shariah (Islamic) law," Swat Taliban spokesman Muslim Khan said. "If this really brings us the implementation of Shariah, we will fully cooperate with it."

Hoti gave few details, but said the main changes were included in existing laws stipulating Islamic justice that have never been enforced. They allow for Muslim clerics to advise judges when hearing cases, but do not ban female education or mention other strict interpretations of Shariah espoused by the Taliban in Pakistan and Afghanistan. "This was the people's demand ... for speedy justice." he said. "There was a (legal) vacuum and we will be filling that vacuum in the near future," he told a news conference.

Hoti also said that troops in Swat, which had been conducting an offensive there against the militants, would now go on "reactive mode" and retaliate only if attacked. Pakistani military officials were not immediately available for comment.

Also Monday, three missiles believed fired from a U.S. unmanned aircraft destroyed a house used by a local Taliban commander in the Kurram tribal region of the northwest, killing 30 people, witnesses said. It was the first known such strike in Kurram. Most of the strikes have occurred in South and North Waziristan, other tribal regions considered major Taliban and al-Qaida strongholds.

Rehman Ullah, a resident of the targeted village of Baggan, said drones were seen in the sky before the attack and that he saw 30 bodies dug up. An intelligence official said field informants reported that militants showed up at the village bazaar and ordered 30 caskets. He spoke on condition of anonymity because he was not authorized to speak to media. The U.S. has stepped up missile strikes in the border region since August, killing some suspected top militants. Pakistan routinely protest the strikes, saying it undercuts its fight against terror.

Regaining the Swat Valley from militants is a major test for the Pakistani government. Unlike the semiautonomous tribal regions where al-Qaida and Taliban have long thrived, the former tourist haven is supposed to be under full government control and lies less than 100 miles (160 kilometers) from the provincial capital, Islamabad.


Ummmmmm...guess it's not maybe?


Speaking in India, U.S. special envoy to Afghanistan and Pakistan Richard Holbrooke said he was waiting to hear from the U.S. ambassador to Pakistan about details of the Taliban cease-fire. Holbrooke said the unrest in Swat was a reminder that the United States, Pakistan and India face an "an enemy which poses direct threats to our leadership, our capitals and our people."

Among those Islamists taking part in talks with the government in the provincial capital Peshawar was Sufi Muhammad, who Pakistan freed last year after he agreed to renounce violence. Muhammad is father-in-law to Maulana Fazlullah, leader of the Taliban in Swat. Hoti said Muhammad had agreed to travel to Swat and urge the militants to give up their arms. "Seeing the trend we can hope peace will soon be restored in Swat," he said.


And I can hope I hit Mega Millions...


President Asif Ali Zardari has been indirectly involved in the dialogue after growing increasingly concerned about civilian casualties in Swat, said an official in the president's office who requested anonymity because he was not authorized to release the information.
Posted by: tu3031 || 02/16/2009 09:33 || Comments || Link || E-Mail|| [336072 views] Top|| File under: Govt of Pakistan
Security on high alert in Bannu
Security has been heightened in Bannu on Monday to meet any untoward incident.

According to police sources, strict checking is being done by police and security forces at various points in the city while special jawans of the police are on patrolling across the District round the clock.

Meanwhile, police has been equipped with the latest weapons.
Posted by: Fred || 02/16/2009 00:00 || Comments || Link || E-Mail|| [336067 views] Top|| File under: TTP
Hoti to formally announce Nizam-e-Adl Regulation today
Tanzim Nifaz Shariat-e-Muhammadi (TNSM) chief Maulana Sufi Muhammad and NWFP Government have signed a joint declaration for the enforcement of Nizam-e-Adl Regulation in Malakand Division.

The NWFP Chief Minister Ameer Haider Khan Hoti is set to formally announce the implementation of Nizam-e-Adl Regulation in Malakand Division today.

Meanwhile, provincial law minister Arshad Abdullah told that the regulation would be enforced only after complete restoration of peace in Malakand.

"Our agreement is conditioned with peace,'' Abdullah said. 'They have to succumb to law. They have to put down their arms.''

"We hammered out a peace truce with TNSM after getting green-signal from President Asif Ali Zardari," he added.

A formal announcement in this connection will be made by the Chief Minister Hoti at the Frontier House today.
Posted by: Fred || 02/16/2009 00:00 || Comments || Link || E-Mail|| [336065 views] Top|| File under: TNSM
Taliban calls cease-fire in Pakistan's Swat
Taliban insurgents announce a 10-day ceasefire in Pakistan's restive north-west Swat Valley after months of unrest, a militant spokesman says. "We're announcing ceasefire as a goodwill gesture to the ongoing talks between Maulana Sufi Mohammad and the government," Muslim Khan, a spokesman for the Taliban militants said.

The ceasefire announcement comes amid talks between the North West Frontier Province's (NWFP) government and a pro-Taliban cleric, Sufi Mohammad, the leader of Tahrik-e-Nifaz Shariat. Sufi had dispatched hundreds of his men to fight in Afghanistan during the 2001 US-led invasion. He was released last year by Pakistani security forces after spending almost eight years in jail.


Large numbers of the fearsome tribesmen he dispatched to fight the hated infidel now reside in the boneyard. Others had to be ransomed from the shipping containers that were their new homes.


The peace agreement, which is expected to be announced on Monday, binds the provincial government to implement Taliban-style strict laws in the Malakand division, which comprises Swat and its adjoining areas. The Taliban spokesman said the decision for a 10-day ceasefire has been made in view of the ongoing efforts by its allied group for the enforcement of Taliban laws in the region, according to a Press TV correspondent.

Meanwhile in an interview with US TV network CBS on Sunday, Pakistani President Asif Zardari said the Taliban had established presence across 'huge parts' of Pakistan. "We are aware of the fact that the Taliban are trying to take over the state of Pakistan," he said.


"... which is why we surrendered Malakand to them."


The Taliban militants have set up a parallel administration with courts, taxes, patrols and checkpoints in the troubled Swat region.

Swat, once a popular destination for Pakistani and foreign holidaymakers, has descended into chaos in recent months, with pitched battles between insurgents and the Pakistani army. The ceasefire brings a pause in fighting between the Pakistani army and the insurgents in Swat that has raged since November 2007. The 900-square-km (3,500-square-mile) Swat Valley lies less than 160 km (100 miles) from the capital, Islamabad. About 1,500 Pakistani soldiers have been killed in fighting against militants since 2002.

This article starring:
SUFI MOHAMAD
TNSM
Posted by: Fred || 02/16/2009 00:00 || Comments || Link || E-Mail|| [336068 views] Top|| File under: TNSM
Geo News finds Mumbai training ground in Pakistan
Pakistani news channel Geo TV has uncovered the training grounds of the terrorists who attacked Mumbai in November 2008. The channel claims to have found out the training ground and the house that Mumbai attacker Mohammad Ajmal Amir Kasab and his partners used for training.

The area where the terrorists trained is situated about 100 kilometres from the India-Pakistan border. Geo TV traced the isolated building in Dori which could have been the training ground for the 26/11 attackers. The door is bolted at present, but inside there are unmistakable traces of people living.

Blankets and mattresses lie scattered while Islamic literature is stacked in order and in one corner a shelf full of medicines is stored. The newspapers lying on the floor on the floor with reports of the Mumbai carnage indicate the building was in use even during and after the attack.

The caretaker of the house says he was ordered by the suspected terrorists to stay away from the house. "I had been given some numbers. I did not speak to them," says the caretaker Mumtaz.

Residents of the area say seven terrorists stayed in the house and travelled in a motor launch. Located just 40 kilometres away from Karachi, from where the terrorists sailed for Mumbai, Dori was a perfect launch pad for the 26/11 attackers.

Meanwhile, an anti-terrorist court (ATC) in Pakistan has sent eight accused including Lashkar-e-Toiba founder Zaki-ur Rehman Lakhvi, the alleged mastermind of the Mumbai terror attacks, on a 14-day remand to the Federal Investigation Agency (FIA). Dawn News has reported that the eight accused, against whom a First Information report (FIR) was registered by the FIA on Thursday, were produced before the ATC Judge Sakhiu Muhammad Kahut at some undisclosed location.

They have reportedly been charged with planning, financing and abetting the Mumbai terror attacks.

Earlier, government sources had told Dawn News that the trial of the eight accused would be held at the Adiala Jail in Rawalpindi because of security reasons. Officials say the FIA has also requested the government to provide two bullet-proof vehicles for transporting the high-profile suspected terrorists.
Posted by: Fred || 02/16/2009 00:00 || Comments || Link || E-Mail|| [336068 views] Top|| File under: Govt of Pakistan
Iraq
Iraqi army finds al-Qaeda prison in Mosul
Aswat al-Iraq: Iraqi army forces on Sunday discovered an al-Qaeda prison in western Mosul city, according to an army source. "On Sunday, an Iraqi army force found an underground prison in a deserted house in Rajm al-Hadid area near al-Maash market, western Mosul," the source told Aswat al-Iraq news agency. The al-Qaeda-run prison, where executions and torture took place, was found in light of intelligence tips, the source explained.
Posted by: Fred || 02/16/2009 00:00 || Comments || Link || E-Mail|| [336067 views] Top|| File under: al-Qaeda in Iraq
4 suspects arrested on terror charges
Aswat al-Iraq: Four wanted men on Sunday were arrested on terror-related charges in southern Thi-Qar province, according to a police source. "In cooperation with emergency personnel, a force from Souk al-Shoyoukh police station arrested three suspects on terror charges," read a statement released by Thi-Qar police and received by Aswat al-Iraq news agency. Another wanted man was also attested in the province, according to the statement.
Posted by: Fred || 02/16/2009 00:00 || Comments || Link || E-Mail|| [336065 views] Top|| File under: Iraqi Insurgency
Mass grave found in Diyala
Aswat al-Iraq: Iraqi forces on Sunday found a mass grave containing the remains of eight unknown bodies in a village near Baaquba city, according to a security source. "This afternoon, Salam police forces discovered a mass grave in Albo Tima village, al-Salam district (15 km north of Baaquba), containing decomposed bodies of eight unknown persons who were shot dead," the source told Aswat al-Iraq news agency.

"The bodies were found in an orchard in the village, which was one of al-Qaeda's main strongholds in Diala," the source explained.

Twenty mass graves have been discovered in the village throughout the past few years. Bodies of civilians and army and police personnel who were killed by al-Qaeda after it had taken control of the village were found in the graves.
Posted by: Fred || 02/16/2009 00:00 || Comments || Link || E-Mail|| [336067 views] Top|| File under: al-Qaeda in Iraq
6 wanted men nabbed in Mosul
Aswat al-Iraq: Six wanted persons on Sunday were arrested in Ninewa's Mosul city, according to a military source. "The men were arrested in Adan neighborhood, eastern Mosul, following intelligence reports," a source from the Iraqi army's second division told Aswat al-Iraq news agency.
Posted by: Fred || 02/16/2009 00:00 || Comments || Link || E-Mail|| [336066 views] Top|| File under: Iraqi Insurgency
Arms depot found in Falluja
Aswat al-Iraq: Police personnel on Sunday found a cache containing weapons and explosives in a deserted area in eastern Falluja city, according to a police chief. "An underground weapons cache was found in a deserted agricultural site in al-Laheeb area, eastern Falluja," the head of Fursan al-Karma Center, Col. Saad Abbas, told Aswat al-Iraq news agency. "The cache contained six rockets, two Grad rockets, nine hand grenades, etc," he added.
Posted by: Fred || 02/16/2009 00:00 || Comments || Link || E-Mail|| [336067 views] Top|| File under: Iraqi Insurgency
US soldier killed in southern Iraq
Baghdad (ANTARA News) - A US soldier was killed by an improvised explosive device in southern Iraq on Sunday, the American military said. It did not locate the attack or give details but said in a statement that the soldier was a member of the US-led coalition,s division for central Iraq.

At least 4,245 US military personnel have died in Iraq since the 2003 invasion, according to an AFP tally.
Posted by: Steve White || 02/16/2009 00:00 || Comments || Link || E-Mail|| [336067 views] Top|| File under:
Israel-Palestine-Jordan
Things return to normal in Gaza
"Mysterious explosions", "training sessions" gone wrong. The Good Old Days are back...


Gaza – Ma'an – A Palestinian was killed on Monday morning and four others were injured in a mysterious explosion in the northern Gaza Strip, medical sources reported. One Palestinian, identified as Rajab Usama Subuh, 25, was killed in the blast, while two of four others injured in Beit Lahiya were in critical condition just before noon on Monday.


Hey, Rajab. Do that grenade juggling thing again.


On Sunday, a Palestinian woman was killed by a stray bullet in the Al-Mughraqa area of Gaza, the Palestinian Center for Human Rights (PCHR) reported. Buthaina Abu Rabee, 46, was shot in the chest while armed Palestinian fighters were holding a training session at the abandoned Israeli settlement Nitzarim, near Abu Rabee's house, according to her son, Hamada. Nitzarim is hundreds of meters from the house. Abu Rabee was transported to the Al-Ahli hospital in Gaza City and was pronounced dead shortly after.


Nice shot, Mahmoud. We'll be sending you to sniper school...


PCHR noted a number of deaths resulting from the misuse of weapons in the Palestinian territories, calling for restrictions on firearms.


Gun control in Gaza. Good luck with that...
Posted by: tu3031 || 02/16/2009 11:22 || Comments || Link || E-Mail|| [336076 views] Top|| File under:
Southeast Asia
Bombing of monk protection unit injures 5 in southern Thailand
One soldier and four civilians were injured by a time bomb planed by Muslim terrorists insurgents to attack a Buddhist monk protection unit in this southern border province Monday morning.

The explosion occurred on a roadside just 600 metres away from the Waeng district police station at 7 am. No monks were injured. Several of the injured were Muslim parents and students, walking to a nearby foods shop.

Police said the bomb detonated by a digital watch exploded while a unit of five soldiers, who were escorting three Buddhist monks to collect alms, were arriving at the scene.

Private Chavalit Chaitawatpong, 24, was injured. Wasana Saelua, 55, the owner of the house in front of which the bomb exploded, was also injured. Three others injured persons were Faridah Samoh, a teacher, Rusanee Duerahim, 13, a student, and Dechawet Maha.
Posted by: ryuge || 02/16/2009 05:08 || Comments || Link || E-Mail|| [336067 views] Top|| File under:
Who's in the News
76
[untagged]
4
TNSM
3
Govt of Pakistan
3
Iraqi Insurgency
2
Hamas
2
al-Qaeda in Iraq
1
Govt of Iran
1
Palestinian Authority
1
al-Qaeda in Pakistan
1
TTP
Bookmark
E-Mail Me
The Classics
The O Club
Rantburg Store
The Bloids
The Never-ending Story
Thugburg
Gulf War I
The Way We Were
Bio
Merry-Go-Blog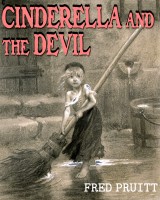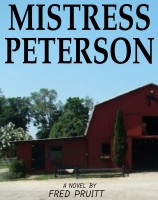 On Sale now!


A multi-volume chronology and reference guide set detailing three years of the Mexican Drug War between 2010 and 2012.

Rantburg.com and borderlandbeat.com correspondent and author Chris Covert presents his first non-fiction work detailing the drug and gang related violence in Mexico.

Chris gives us Mexican press dispatches of drug and gang war violence over three years, presented in a multi volume set intended to chronicle the death, violence and mayhem which has dominated Mexico for six years.
Click here for more information


Meet the Mods
In no particular order...


Steve White
Seafarious
tu3031
badanov
sherry
ryuge
GolfBravoUSMC
Bright Pebbles
trailing wife
Gloria
Fred
Besoeker
Glenmore
Frank G
3dc
Skidmark



Better than the average link...



Rantburg was assembled from recycled algorithms in the United States of America. No trees were destroyed in the production of this weblog. We did hurt some, though. Sorry.
3.231.217.107

Help keep the Burg running! Paypal: