-Short Attention Span Theater-
Official: Yemen releases 170 al-Qaida suspects
Maybe Mr. Biden can find a willing receptor for Gitmo releasees here?


SAN'A, Yemen -- Yemen released 170 men it had arrested on suspicion of having ties to al-Qaida, security officials said Sunday, two weeks after the terror group announced that Yemen had become the base of its activities for the whole Arabian peninsula.

The announcement also comes as government forces say they are poised to sweep through the northern city of Marib to combat an entrenched al-Qaida presence that includes both Yemenis and Saudis.

The men were freed Friday and Saturday after signing pledges


Sure! OK! Where do I sign?!


not to engage in terrorism -- a strategy the Yemeni government has often used with those suspected of fighting in militant causes abroad. Local tribal leaders are also expected to guarantee the good behavior of the released


Voluntary...just like paying US Income Taxes, as per Harry Reid...


The practice stems in part from the powerful role played by the tribes across the rugged Yemeni countryside as well as the comparative weakness of the central government


Soon to be emulated in Obamaworld...


In the past, such releases have raised concern in the United States and increased its reluctance to release Yemeni detainees from the Guantanamo Bay detention facility.

Yemen has said it expects most of the 100 remaining Yemenis at Guantanamo to be sent home after President Barack Obama ordered the prison shut within a year.

Elements of al-Qaida have long found a haven in Yemen's remote hinterland. Last month, Saudi al-Qaida fugitives in Yemen and their Yemeni associates announced in an Internet video that they were joining forces to form a single group.

On Saturday, Saudi Arabia issued a list of 85 most wanted living abroad that included two Yemenis. Many of the Saudis on the list are suspected of hiding out in Yemen as well.


Phester: note formatting corrections. Your comments start on a separate line, in yellow, no parentheses or brackets, and NOT in italic. AoS.
Posted by: Uncle Phester || 02/08/2009 15:20 || Comments || Link || E-Mail|| [10793 views] Top|| File under:
Afghanistan
Taliban release video of beheading
PAKISTANI Taliban militants released a graphic video on Sunday showing the beheading of a Polish engineer whom they said was killed because Islamabad refused to free detained insurgents.

The tape, seen by an AFP correspondent here, was released one day after a spokesman for Pakistan's umbrella Taliban group said its men had decapitated Piotr Stanczak, who was kidnapped in the volatile northwest on September 28.

Stanczak, who was working in Pakistan for a Polish energy company, was seized by armed men in the town of Attock, about 70km northwest of the capital Islamabad. His two drivers and bodyguard were killed.

Polish deputy foreign minister Jacek Najder earlier said authorities in Warsaw were still awaiting official confirmation of Stanczak's killing by Tehreek-e-Taliban Pakistan (TTP).

Prime Minister Donald Tusk previously said Poland had received "informal confirmation" of the engineer's death, while a spokesman for the Polish embassy in Islamabad said it considered the TTP claim to be "99.99 per cent true".

The video shows Stanczak sitting cross-legged on a carpet, wearing a khaki shalwar kameez. He made a brief statement in English in response to questions posed by his captors, urging his government to withdraw its contingent of about 1100 troops from Afghanistan.

In the next scene, Stanczak is sitting in the same position, but blindfolded. A masked man is shown beheading him with a knife, while two men stand guard behind him, holding AK-47s at the hostage's head.

A masked militant is then shown saying Stanczak was killed because Taliban prisoners were not released and warning that other foreign hostages could meet the same fate, without claiming to have specific hostages in captivity.

Posted by: tipper || 02/08/2009 15:40 || Comments || Link || E-Mail|| [10795 views] Top|| File under:
17 killed in Afghan unrest
Ambushes, bomb blasts, and other incidents have left seven Afghans dead, including government officials, authorities said on Saturday. They also reported that security forces had killed 10 insurgents, taking the death toll to 17.

In one attack, a district chief and his driver were killed on Saturday when a remote- controlled bomb exploded under their vehicle close to the border with Pakistan, Nangarhar province Governor Gul Agha Sherzai told AFP. Hours later, a senior member of the Nangarhar provincial council was shot dead by unknown gunmen in the remote Dara-i-Noor district, the official said.

The police killed a suspect and arrested another man in connection with the murder, the governor said, adding the motive was unknown. In an attack that was blamed on the Taliban, two police officers were killed in an ambush late on Friday as they were going to reinforce a police post that had come under attack, a provincial government spokesman said. The dead were the police chief of Laghman province's Qarghayi district, Abdul Aziz, and one of his men, provincial spokesman Sayed Ahmad reported.

The US-led coalition announced that a civilian man, shot by coalition troops at a checkpost in the eastern province of Khost, had died of his wounds. A woman and a child were also wounded on Friday when troops opened fire after their vehicle did not heed warnings to stop, it said. The Interior Ministry announced separately that Afghan and international security forces had killed 10 'enemies of peace and stability' in the southern province of Helmand on Friday.

Officials killed: Taliban gunmen fatally shot a provincial council member while a roadside bomb killed a second official in the same Afghan province on Saturday, part of a spate of violence that left 17 people dead across the country, officials said. The gunmen killed Qari Khan Mohammad, a member of Nangarhar's provincial council, as he was travelling toward the eastern city of Jalalabad, the capital of Nangarhar, said council head Fazel Hadi Muslimyar.

A roadside bomb, meanwhile, killed three people on Saturday in Nangarhar, including Mohammad Nahim, the chief of Goshta district, said provincial police chief spokesman Ghafoor Khan. Karzai condemned the attacks in a statement and blamed them on the 'enemies of Afghanistan'.

Afghan supply chain: President Barack Obama said he would refocus US efforts in Afghanistan. His administration plans to send up to 30,000 more troops to Afghanistan over the next year to bolster the approximately 33,000 US troops already in the country.

The US military is making plans to move materiel and fuel to US forces in Afghanistan through a network of commercial links through Russia and Central Asia, a military spokesman said on Friday.

"We are looking for many or multiple routes through the various central Asian countries beyond Kyrgyzstan," said Navy Captain Kevin Aandahl, spokesman for the US Transportation Command. "That would include Uzbekistan, obviously Tajikistan, Kazakhstan, and things of that nature. The routes already exist.

The facilities already exist. What we're talking about is tapping into existing networks and using a variety of military and contractor commercial enterprises to facilitate the movement of material supply, non-lethal supplies and everything else that is needed in Afghanistan through these existing commercial routes," he said.
Posted by: Fred || 02/08/2009 00:00 || Comments || Link || E-Mail|| [10793 views] Top|| File under: Taliban
Africa Subsaharan
Official says military repels attack in Nigeria
A private security official says the Nigerian military has repelled an attack on a gas plant in the restive, oil-producing south.

The official said two attackers died in the fighting early Saturday at the production facility in Delta State. The official spoke on condition of anonymity due to company prohibitions on dealings with the media.

A spokesman for he region's most potent militant group, the Movement for the Emancipation of the Niger Delta, told The Associated Press in an e-mail it was involved in the fighting but gave no details. The group called off a monthslong unilateral cease-fire last week.
Posted by: Fred || 02/08/2009 00:00 || Comments || Link || E-Mail|| [10793 views] Top|| File under:
Caucasus/Russia/Central Asia
Iranian missiles have 'worldwide reach': Russia
Iran's successful launch of a satellite with its own technology shows that the country's missiles "can reach any point on the globe," a senior Russian space sector official said Thursday.
"I take my hat off to the Iranian scientists," Vitali Lapota, manager of the RKK Energuia space construction company declared was quoted as saying by the Interfax news agency. "They have shown their missiles can reach any point on the globe."


So, what of the 'Iran does not have the capability' bull you people were spouting last year when ripping US plans for missiles in Poland? Hmmmmm?


Iran's launch Monday of the Omid (Hope) satellite carried by the home-built Safir-2 rocket has set alarm bells ringing among Western powers, because of the implications for the range of its ballistic missiles.

US experts fear that Iran could eventually equip ballistic missiles with nuclear warheads capable of striking Europe or the United States.

Monday's launch comes at a time when Iran has been ignoring repeated UN Security Council demands to freeze its uranium enrichment activities.


A President 'with a pair' would take these comments public and announce the timeline for installation of the missiles in Poland and the radar in Czech
Posted by: logi_cal || 02/08/2009 11:41 || Comments || Link || E-Mail|| [10793 views] Top|| File under:
India-Pakistan
Eight Taliban killed in Bajaur
Eight Taliban were killed as shelling by helicopter gunships continued in Bajaur Agency on Saturday, officials said. The troops were targeting Taliban hideouts in Dama Dola, Mataro Sha, Umrai and Shinkot areas of Mamoond tehsil. Residents said the troops advanced from the agency headquarters in Khar and gained control of Siddiqabad, Rehmanabad and Anayat Qalay. They said the Taliban posed no resistance during the army deployment.
Posted by: Fred || 02/08/2009 00:00 || Comments || Link || E-Mail|| [10794 views] Top|| File under: TTP
Pak arrests 3 RAW spies from Lahore
Three spies of Indian intelligence agency RAW have been arrested from Baidyan, an area located in the outskirts of Lahore. According to sources, Pakistan's intelligence agencies after arresting these agents shifted them to an unknown place. Fake ID cards were recovered from the Indian spies in which the names of these agents appear as Muhammad Akmal, Sardar Ayhmed and Muhammad Umer. Three ID cards, as many spy cameras, passports, photos of important religious figures besides maps of the major Pakistani cities have also recovered from their possession.
Posted by: Fred || 02/08/2009 00:00 || Comments || Link || E-Mail|| [10793 views] Top|| File under: Govt of Pakistan
Five militants killed in Swat
Security forces have killed 5 militants in Swat while as many people were killed when a shell landed on a house. Bodies of six people have also been recovered from different areas, sources said. The security forces targeted militants' hideouts in Ali Grama area of Tehsil Kabal with gunship helicopters, killing 5 militants, sources said.
Posted by: Fred || 02/08/2009 00:00 || Comments || Link || E-Mail|| [10793 views] Top|| File under: TTP
Pakistani turbans say they killed Polish hostage
Pakistani militants said they killed a kidnapped Polish geologist on Saturday, heightening fears for several foreigners abducted in the dangerous borderlands near Afghanistan, including an American U.N. worker.

There was no official confirmation that the hostage, Piotr Stanczak, was dead. However, Polish Prime Minister Donald Tusk said Saturday that Warsaw had received "informal" word that the kidnappers had killed their victim.

A spokesman for Taliban militants operating around the town of Darra Adam Khel said Stanczak was "slaughtered" earlier in the day because the government had missed a deadline to release 26 prisoners.

The spokesman, who said he went by the single name Mohammad, said authorities had offered to free only four. He spoke to The Associated Press by telephone from an undisclosed location.

Armed men pulled Stanczak from his car on Sept. 28 after killing three Pakistanis traveling with him near the city of Attock, where Stanczak had been surveying oil and gas fields in the region.

It was among a series of carefully targeted shootings and kidnappings that illustrated the breakdown of law and order in Pakistan's northwest and the increased targeting of foreigners by militants.

The most recent abduction occurred Monday when gunmen seized an American U.N. worker in the border city of Quetta. It was unclear whether militants or criminals seeking a ransom were responsible.

Two diplomats _ an Iranian and an Afghan _ as well as a Chinese telecoms engineer are also being held by kidnappers and an American aid worker was fatally shot in the main northwestern city of Peshawar in November.

Speaking in Germany, Tusk said there was still hope for the Polish hostage because the government still has no absolute proof of his death.

"We hope that it's not true, but we are not optimistic this morning and we fear that unfortunately a tragedy may have unfolded," Polish Foreign Minister Radek Sikorski said. He did not identify the hostage by name.

Pakistani Foreign Ministry spokesman Abdul Basit said authorities were still "trying to ascertain the factual position."

Officials say Stanczak's kidnappers have also been demanding the withdrawal of Pakistani security forces from the northwest, where the army is embroiled in fierce fighting in several regions.

Posted by: Fred || 02/08/2009 00:00 || Comments || Link || E-Mail|| [10793 views] Top|| File under: TTP
Taliban kidnap 35 in Hangu
Taliban kidnapped at least 35 people from Shahukhel area of Hangu on Saturday, residents told Daily Times. They said several Taliban arrived in vehicles and abducted 35 people after evicting them from their houses in Hangu district near its border with Orakazi Agency. The kidnapped people belong to the Mushti tribe and the residents said the Taliban claimed to have 'arrested' them after public complaints were filed against them. He said the arrested people would be presented before Taliban courts in Orakzai Agency. No relative of the kidnapped people has approached police with reference to the abduction yet.
Posted by: Fred || 02/08/2009 00:00 || Comments || Link || E-Mail|| [10793 views] Top|| File under: TTP
Taliban attack NATO supplies terminal
Suspected Taliban attacked a logistics terminal for NATO supplies on the Ring Road on Saturday, destroying a trailer and a crane bound for Afghanistan.

Azmat, a driver whose truck was damaged in the attack, said dozens of suspected Taliban in cars indiscriminately fired on the trucks parked at Bilal Terminal near Kohat Road at 3:45am, bursting the vehicles' tyres.

He said a rocket hit a crane, setting it ablaze, badly damaging both it and the trailer on which it was loaded. According to sources, the Taliban clashed with police but managed to escape. A Banamari Police Station official said a container was also destroyed in the attack.

The government has launched Operation Daraghlam (Arriving) in Jamrud to clear the area of Taliban. However, Tehreek-e-Taliban Pakistan (TTP) spokesman Maulvi Umar said on Thursday that the banned outfit would step up attacks on NATO supplies if the Pakistani government did not halt their transport.

Posted by: Fred || 02/08/2009 00:00 || Comments || Link || E-Mail|| [10793 views] Top|| File under: TTP
Iraq
Arms cache seized in Falluja
Aswat al-Iraq: Soldiers from the Iraqi army's 6th Anbar Division seized a cache of arms and munitions in the area of Amiriyat al-Falluja on Saturday, the division commander said.

"The underground cache, seized in an isolated farmland, contained six RPG-7 shells, eight improvised explosive devices, explosives used in home-making suicide belts, 10 night-vision goggles, medium munitions, TNT and 11 rockets," Lt. Colonel Ghazi Faisal told Aswat al-Iraq news agency.


Posted by: Fred || 02/08/2009 00:00 || Comments || Link || E-Mail|| [10796 views] Top|| File under: Iraqi Insurgency
U.S. forces wound 2 civilians in Diwaniya
Aswat al-Iraq: A U.S. patrol on Saturday wounded two civilians who were on their way to the holy Shiite city of Karbala for the Arbaeen pilgrimage, a security source said. "Random fire by U.S. patrolmen in Afak district, (30 km) east of Diwaniya, injured a man and a woman local residents of Missan province who were going on foot to Karbala to perform the rituals of Imam Hussein bin Ali's Arbaeen pilgrimage," the source told Aswat al-Iraq news agency. "The wounded civilians were rushed to a hospital for treatment," he said, adding the injuries are not serious. He did not say why the U.S. forces opened fire at the two civilians.
Posted by: Fred || 02/08/2009 00:00 || Comments || Link || E-Mail|| [10793 views] Top|| File under: Iraqi Insurgency
64 mortars, 5 IEDs seized in Missan
Aswat al-Iraq: The Missan police seized weapons and munitions in different parts of the province on Saturday, according to the district police department spokesman. "Forces from Qalaat Saleh police department seized 64 mortar shells on the road leading to the area of Nahr al-Ezz, (50 km) south of al-Amara," Col. Sadiq Sallam, the department's relations & information director, told Aswat al-Iraq news agency. "Also, five improvised explosive devices (IEDs) were seized in the area of Abu Rimaneh, central Amara," he added. "Each IED weighs 20 kg of the highly explosive material C4," Sallam said.
Posted by: Fred || 02/08/2009 00:00 || Comments || Link || E-Mail|| [10797 views] Top|| File under: Iraqi Insurgency
Combined forces kill 3 gunmen in Salal al-Din
Aswat al-Iraq: Combined Iraqi-U.S. forces on Saturday conducted a security raid on gunmen in Balad district, killing three of them and arresting 13 others, said a source from Salah al-Din police. "The operation started after Friday (Feb. 6) midnight," the source told Aswat al-Iraq news agency. "It targeted al-Qaeda organization's safe havens at Talal-Thahab village, 10 km east of Balad," he said. "The forces engaged with the gunmen, and the campaign continued until Saturday afternoon," he added. He noted that the forces seized different kinds of arms during the operation. Iraqi police forces and Sahwa (Awakening) tribal fighters are still tracking down some of the gunmen at the village's orchards, according to the source. For their part, local residents said that they saw U.S. helicopters striking two houses where gunmen were hiding.
Posted by: Fred || 02/08/2009 00:00 || Comments || Link || E-Mail|| [10793 views] Top|| File under: Iraqi Insurgency
Israel-Palestine-Jordan
Palestinians fire rocket from Gaza
PALESTINIAN militants have fired a rocket from the Gaza Strip into southern Israel, causing damage but no injuries, a military spokesman said.

The rocket exploded in the Niram kibbutz near the city of Sderot and damaged several cars, causing two to catch fire, said the spokesman.

Palestinian militants have fired 40 rockets and mortar rounds since January 18 when Israel ended its 22-day military Gaza offensive which caused 1330 Palestinian deaths.

Israel, which launched its assault on December 27 with the stated aim of stemming rocket attacks, has warned of "the severest riposte" to any further rocket fire.

Posted by: tipper || 02/08/2009 01:59 || Comments || Link || E-Mail|| [10793 views] Top|| File under:
4 Gaza tunnels bombed
The Israeli military says its warplanes have attacked four smuggling tunnels and a weapons depot in Gaza.

The military says the strikes late Friday came in response to rocket fire from Gaza at southern Israel. Gaza militants fired two rockets earlier Friday, but caused no damage or injuries.

The latest cross-border exchange came just days before Israel's general election Tuesday in which hardline leader Benjamin Netanyahu is favoured to win.

Sporadic rocket fire and airstrikes have accompanied indirect negotiations between Israel and Gaza's Hamas rulers on the terms of a cease-fire. Israel wants guarantees that weapons smuggling into Gaza will be halted. Hamas seeks an end to a 20-month border blockade of Gaza by Israel and Egypt.

Posted by: Fred || 02/08/2009 00:00 || Comments || Link || E-Mail|| [10793 views] Top|| File under: Hamas
Southeast Asia
Philippine troops kill 8 commies in south
Soldiers backed by attack helicopters have killed eight communist rebels over the past week in the southern Philippines as part of a stepped-up campaign against the guerrillas, an army commander said Saturday.

The military is under orders from President Gloria Macapagal Arroyo to end the 40-year-old Maoist insurgency - one of Asia's longest - by 2010.

Lt. Col. Milfredo Meligrito, commander of the 57th Infantry Battalion, said soldiers killed seven New People's Army guerrillas Friday in a battle outside Tulunan township in Cotabato province. He said another guerrilla was killed in a clash Monday. He said troops were pursuing a few dozen guerrillas who fled but there were no reports of firefights Saturday.

Meligrito said his troops launched the offensive against the rebels earlier in the week based on information the guerrillas were consolidating and training their forces in the area, about 600 miles (970 kilometers) southeast of Manila. He said troops had discovered two abandoned rebel training camps.

Peace talks with the rebels, brokered by Norway, stalled in 2004 when the rebels accused the Philippine government of instigating their inclusion on the U.S. list of terrorist organizations. Rebel ranks have thinned to an estimated 5,200 - down from their peak of more than 25,000 in the mid-1980s - because of battle setbacks, surrenders and factionalism.
Posted by: Fred || 02/08/2009 00:00 || Comments || Link || E-Mail|| [10793 views] Top|| File under:
Who's in the News
46
[untagged]
5
TTP
5
Hamas
5
Iraqi Insurgency
5
Govt of Pakistan
2
Islamic Courts
1
Jamaat-e-Islami
1
al-Qaeda
1
Taliban
1
HUJI
1
Muslim Brotherhood
1
Mahdi Army
Bookmark
E-Mail Me
The Classics
The O Club
Rantburg Store
The Bloids
The Never-ending Story
Thugburg
Gulf War I
The Way We Were
Bio
Merry-Go-Blog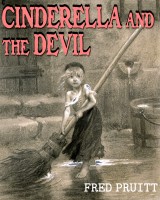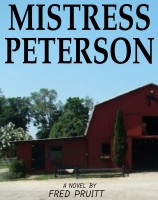 On Sale now!


A multi-volume chronology and reference guide set detailing three years of the Mexican Drug War between 2010 and 2012.

Rantburg.com and borderlandbeat.com correspondent and author Chris Covert presents his first non-fiction work detailing the drug and gang related violence in Mexico.

Chris gives us Mexican press dispatches of drug and gang war violence over three years, presented in a multi volume set intended to chronicle the death, violence and mayhem which has dominated Mexico for six years.
Click here for more information


Meet the Mods
In no particular order...


Steve White
Seafarious
tu3031
badanov
sherry
ryuge
GolfBravoUSMC
Bright Pebbles
trailing wife
Gloria
Fred
Besoeker
Glenmore
Frank G
3dc
Skidmark



Better than the average link...



Rantburg was assembled from recycled algorithms in the United States of America. No trees were destroyed in the production of this weblog. We did hurt some, though. Sorry.
34.229.119.176

Help keep the Burg running! Paypal: