Afghanistan
Roadside bomb kills two Afghan civilians
(KUNA) -- Two Afghan civilians were killed in a roadside bomb blast in southeastern Afghanistan on Sunday. The explosion took place in Yaqubi district of the country's Khost province, bordering the troubled region of Pakistan's Waziristan. Spokesman for the provincial police Wazir Bacha told KUNA over the telephone that the bomb was planted by Taliban. However, the militants did not issue any statement on the blast. Taliban usually use roadside bombs to target convoys of foreign and Afghan army as well as the police. Sometimes civilians also become victims of such attacks. Earlier, the Afghan Defence Ministry had announced killing four Taliban militants in an early morning clash in the recently recaptured district of Musa Qala in the restive Helmand province.
Posted by: Fred || 12/17/2007 00:00 || Comments || Link || E-Mail|| [6457 views] Top|| File under: Taliban
Africa Horn
Darfur rebels say attack Sudan army
Darfur rebels said on Sunday they had inflicted a crushing defeat on Sudan's army in West Darfur in an overnight battle during which they captured 29 soldiers, 32 vehicles and heavy weaponry. The Justice and Equality Movement (JEM) led by Khalil Ibrahim said had also simultaneously attacked for a second time Sudan's Defra oil field, shutting down its pumping station.

"We captured a lieutenant-colonel called Mahdi Hamad Ahmed," JEM commander Abdel Aziz el-Nur Ashr told Reuters from the field. He added three other officers including lieutenant Abdel Moneim were also captured. "We defeated two battalions and chased them to within 7 kilometres (4 miles) of el-Geneina," he said, referring to the capital of West Darfur state.

Sudan's armed forces said they had no immediate confirmed information on the fighting to release to the media.

Ashr said JEM lost three soldiers and had 12 wounded in the fighting which began late on Friday and ended early on Saturday.

Ashr said at the same time fighters cut off the road between el-Geneina and the central Darfur town of Zalengei and attacked the Defra oil field in neighbouring Kordofan. These insurgents were all from Arab tribes.

Ibrahim told Reuters the attack on Defra, the second on the Chinese-run oil field in two months, was the latest in a spate of planned attacks which would continue until the Chinese left Sudan's oil industry. "The government uses the oil money to buy Chinese weapons in Darfur," said Ibrahim. He said JEM had attacked another field in the area two days previous called the Khadra field.
Posted by: Fred || 12/17/2007 00:00 || Comments || Link || E-Mail|| [6467 views] Top|| File under: Govt of Sudan
Gunmen kidnap French journalist in north Somalia
Gunmen in Somalia's northern Puntland region kidnapped a French journalist on Sunday, the area's deputy governor said. He had no information on the identity of the reporter or his media organisation. "A French journalist has been kidnapped by unknown gunmen," Yusuf Mumin Bidde told Reuters. "Puntland security officials are now meeting on that issue."

The reporter's driver told Reuters the attack, by three men wielding AK-47 rifles, took place some 70 km (45 miles) east of Puntland's port town of Bosasso. "I, with the translator, tried to talk to the gunmen who demanded a $70,000 (50,000 pound) ransom," Omar Ahmed said.

He said it appeared the journalist had contacted the armed group about a story on Somali migrants being smuggled to Yemen -- but instead he was seized.

France does not have a direct diplomatic presence in Somalia but a French Foreign Ministry spokesman said it had been informed of the incident by its embassy in neighbouring Kenya. "We are doing all we can to gather further information and follow developments in the situation so that our compatriot can regain freedom as soon as possible," the spokesman said.

Known for its relative stability in a country plagued by lawlessness, semi-autonomous Puntland has become increasingly associated with kidnappings, hijackings and piracy.
Posted by: Fred || 12/17/2007 00:00 || Comments || Link || E-Mail|| [6458 views] Top|| File under:
Caucasus/Russia/Central Asia
Five dead in battle in Chechnya
Four Chechen rebels and a police officer were killed in an overnight gun battle in the region's capital Grozny, Russian media have reported. The group of three men and one women resisted arrest during a search of a residential district of the city on Saturday night sparking a conflict which lasted until early morning on Sunday, the Chechen Interior Minister Ruslan Alkhanov told Interfax. Russian TV showed the apartment on fire and heavily armed troops in the city.

Two of the men had been identified and these were "the leaders of a gang which was involved in murders of police officers in Grozny and elsewhere in Chechnya since the summer of 2007", Alkhanov was quoted as saying by Interfax. One special forces member died and three other officers were injured, Russian agencies reported.
Posted by: Fred || 12/17/2007 00:00 || Comments || Link || E-Mail|| [6458 views] Top|| File under: Chechen Republic of Ichkeria
Europe
Lebanese Man Stands Trial in Germany on Terrorism Charges
A Lebanese man will go on trial in Duesseldorf Tuesday on charges of attempted murder over a botched bombing plot against commuter trains in Germany. The 23-year-old defendant, Yousef Mohammed al-Hajj Dib, is one of two men prosecutors believe placed suitcases containing homemade explosives on two trains as they passed through the western city of Cologne in July last year. The devices failed to detonate, averting an almost certain bloodbath in what German officials said was a bid to copy the train blasts in Madrid and London. "A detonation would have in both cases led to a significant wave of pressure; lighter fluid in the 'bomb trolleys' could have set off a fireball," prosecutors said in the charge sheet.

Dib could face life in prison. He has maintained his silence in police questioning. A charge of belonging to a terrorist organization that was originally considered against him has been dropped because German investigators do not have a third suspect in the case -- a requirement under the legal definition of a terror group. The second suspect, fellow Lebanese national Jihad Hamad, has been on trial since April in Beirut. Hamad has told German television that they were seeking revenge for the publication of caricatures of the Prophet Mohammed in European newspapers. Prosecutors say they were also angered by the killing last year by the U.S. military of Abu Musab al-Zarqawi, the Jordanian-born Al-Qaida leader in Iraq.

The suspects were identified using footage from security cameras at the Cologne rail station, which captured the image of two men placing heavy suitcases on trains then leaving the station. The defendants later flew to Istanbul then Damascus before crossing the border into Lebanon. Dib returned to Germany in August to resume his studies but was picked up by police days later at the rail station in the northern city of Kiel thanks to a tip provided to authorities by the Lebanese secret services. Five days later, Hamad turned himself in to police in the northern Lebanese city of Tripoli.

Authorities have warned that Islamic extremists have Germany in their sights, noting that good luck and effective police work had only just thwarted a number of attacks. The latest involved three men arrested in September as they were allegedly preparing to make bombs to launch "massive" attacks on the U.S. Ramstein airbase and U.S. and Uzbek consulates. A fourth suspect was picked up in Turkey. Prosecutors said the men were members of the Islamic Jihad Union, a group with links to Al-Qaida and has its roots in Uzbekistan.(
Posted by: Fred || 12/17/2007 00:00 || Comments || Link || E-Mail|| [6458 views] Top|| File under: Global Jihad
India-Pakistan
Suicide bomber kills 9 troops in Pakistan
A suicide bomber blew himself up among a group of Pakistani army recruits returning from a soccer game in northwestern Pakistan on Monday, killing nine of them, the army said.

The attacker struck near an army communications center in Kohat, about 30 miles from the city of Peshawar. Army spokesman Maj. Gen. Waheed Arshad said nine troops were killed and four were wounded. The young recruits were walking back to their quarters along a public road when a lone bomber walked up to them and set off the blast. Police said troops had sealed off the area.
Posted by: ryuge || 12/17/2007 07:07 || Comments || Link || E-Mail|| [6457 views] Top|| File under: Taliban
Blast damages nine video shops in Mardan
MARDAN: A bomb blast damaged around nine audio and video shops at Gaju Khan Road in the limits of City Police Station in Mardan district early on Sunday, sources said. The bomb went off at around 6:55am in front of Israel CDs shop and damaged several shops including Ijaz Garments, Usman General Store and Nasir Electronics. The blast was the third such incident in Mardan city, while police have not been able to arrest the culprits so far. The market is one of the leading commercial centres visited by women on the eve of Eid. Besides police, the market also has private security guards.
Posted by: Fred || 12/17/2007 00:00 || Comments || Link || E-Mail|| [6463 views] Top|| File under: Taliban
Militants behead soldier in Khar
KHAR: Security forces on Sunday recovered the beheaded body of a soldier from near a road on the outskirts of Khar, AFP quoted officials as saying. Also on Sunday, three army troops were seriously injured in a remote-controlled bomb attack on their convoy near Miranshah, according to a Daily Times staff report. The troops resorted to aerial firing soon after the
explosion.
Posted by: Fred || 12/17/2007 00:00 || Comments || Link || E-Mail|| [6462 views] Top|| File under: Taliban
Mullah Fazlullah's uncle and cousin arrested
Security forces on Sunday arrested 11 miscreants, including Maulana Fazlullah's uncle and a cousin, in an operation in Swat, Geo news reported on Sunday. The channel said the security forces had launched the operation against miscreants in the Koza Banda and Matta areas of Swat, and arrested Fazlullah's uncle and a cousin, besides nine other miscreants from a house in Koza Banda. According to the channel, the security forces were searching houses in Swat and surrounding areas to arrest miscreants. On Saturday, 10 militants, five of them were allegedly involved in planning attacks on army convoys, were taken into custody from the Mingora and Batkhela areas, according to staff report.

This article starring:
MAULANA FAZLULLAH
TNSM
Posted by: Fred || 12/17/2007 00:00 || Comments || Link || E-Mail|| [6457 views] Top|| File under: TNSM
300 Commies flee Indian jail in mass breakout
Nearly 300 communist rebel supporters escaped from an understaffed jail in eastern India in a dramatic mass breakout on Sunday, police said. Some 299 prisoners fled the jail in Chhattisgarh, a hotbed of Maoist insurgency, after overpowering their guards during a meal. "It was a premeditated conspiracy," local police official Rahul Sharma told AFP.

Sharma described many of the fugitives as sympathisers of the Maoist rebels, but added that there were "no hardcore Maoists" in the prison.

Earlier, Sharma told the NDTV news channel that the prisoners had overpowered the six guards on duty and seized their weapons before fleeing under cover of gunfire. Three people were injured in the breakout, Sharma told AFP, including two guards and a prisoner. Earlier NDTV reported five people were injured. The police official said police reinforcements had reached the jail on the outskirts of Dantewada town and were searching for the escapees.

Sharma called for more security at the jail, saying it was in a high-risk area. "Ideally it should be a maximum security jail," he said. The prison had a third as many guards on its staff as it needed, he added, saying the jail required at least 120 security personnel.
Posted by: Fred || 12/17/2007 00:00 || Comments || Link || E-Mail|| [6458 views] Top|| File under:
Militants attack security forces convoy in Waziristan, no casualties
(KUNA) -- Militants Saturday targeted a security forces convoy with remote-controlled bomb in South Waziristan tribal of Pakistan, bordering Afghanistan.

A convoy of 22 vehicles was moving toward Till area when one of the vehicles were blown up with remote-controlled bomb, security forces told KUNA. They said two security personnel sustained serious injuries and the vehicle was badly damaged.

Immediately after the attack, forces launched retaliatory operation and pounded suspected militants hideouts, said officials. They said further that in the search operation at least two suspected militants were also arrested.
Posted by: Fred || 12/17/2007 00:00 || Comments || Link || E-Mail|| [6458 views] Top|| File under: Taliban
Iraq
Run on Virgins in Diyala - 1584 ordered up by locals
AT least 39 people were killed in fierce clashes today between suspected al-Qaeda fighters and Sunni Arab villagers in the Iraqi province of Diyala, north-east of Baghdad, police said.

Baquba police Colonel Khairallah Ibrahim said two Sunni villages were attacked by al-Qaeda militants.

"Fierce fighting broke out between the villagers and al-Qaeda fighters in which 17 villagers and 22 al-Qaeda militants have been killed," he said.

Col Ibrahim said three women were among the villagers killed.

"Most of those killed from the villages were members of the anti-Qaeda front formed recently in the area," said another police officer, Lieutenant Colonel Ibrahim al-Obeidi.

Lt-Col Obeidi said that the two villages, Annaih and Sfayed, were previously al-Qaeda strongholds before locals aligned with the US military.

Thousands of Sunni Arab men have formed "Awakening Councils", or anti-Qaeda fronts, with the help of the US military to fight the al-Qaeda in Iraq group.

In the past few months such councils have often faced attack from al-Qaeda, battling to get them to rejoin the insurgency.

The US and Iraqi forces are currently involved in massive assaults against al-Qaeda in Iraq operators in the flashpoint province of Diyala.


Posted by: GolfBravoUSMC || 12/17/2007 18:04 || Comments || Link || E-Mail|| [6470 views] Top|| File under:
Iraqi and Coalition Forces flush al-Qaeda from Euphrates hideouts (Iskandariyah)
Iraqi Army and Coalition Forces launch Marne Roundup, an operation focused on flushing out al-Qaeda extremists and weapons smugglers operating near Iskandariyah, Iraq, Dec. 15. The ground assault included Iraqi Army forces and Soldiers from the 4th Brigade Combat Team, 3rd Infantry Division.

"The purpose of Marne Roundup is to defeat al-Qaeda in North Babil" by denying them sanctuary and escape routes, Col. Thomas James, commander of the 4th BCT, 3rd Inf. Div. told reporters Dec. 9. "The plan is designed to catch them as they egress," James said.

By afternoon, troops had encountered no resistance as they moved through the target area. In tandem with the start of the offensive, U.S. soldiers destroyed two buildings used by insurgents to store improvised explosive device-making materials, using a total of 12 Guided Multiple-Launch Rocket System rockets.

As soon as the target area is secured, U.S. troops will begin construction of a new security outpost, Patrol Base Khidr. From there, Concerned Local Citizen programs will be developed in the area and together with Iraqi Police, the CLCs will secure major roads leading to and from Iskandariyah.

According to the 4th BCT, 3rd Inf. Div., one of the intended effects of the operation is that Iraqi residents of the region will witness a demonstration of Iraqi Police and Army forces standing up to AQI and providing services.

Operation Marne Roundup is the latest in a series of combat offensives launched by Multi-National Division – Center Soldiers to squeeze AQI from the areas south and west of Baghdad. The operation follows on the success of Operation Marne Courageous, in which Iraqi and Coalition forces secured an area on the west bank of the Euphrates River, near Owesat, Iraq.
Posted by: Fred || 12/17/2007 00:00 || Comments || Link || E-Mail|| [6459 views] Top|| File under: al-Qaeda in Iraq
Iraqi tribesmen kill 22 Al-Qaeda terrorists
(KUNA) -- Iraqi tribesmen in Diyala have, in clashes with Al-Qaeda terrorists Sunday, killed 22 militants in the governorate, Iraqi police said. A police source told KUNA Al-Qaeda militants launched an attack against the Nai and Safit villages in Diyala, northeast of Baghdad, but the tribesmen confronted them and killed 22 of them. Seventeen Iraqis were killed in the clashes, said the source.
Posted by: Fred || 12/17/2007 00:00 || Comments || Link || E-Mail|| [6458 views] Top|| File under: al-Qaeda in Iraq
Turkey bombs northern Iraq
Turkish warplanes targeting Kurdish rebels bombed northern Iraq on Sunday, killing one woman and forcing hundreds to flee, local officials said. The Turkish military said it had attacked targets of the separatist Kurdistan Workers Party (PKK) with the approval of U.S. occupying forces in Iraq. The United States said only that it had been informed in advance of the operation. Turkish ground forces also shelled areas where the rebels were based, an army statement said. Turkey's NTV television said 50 aircraft had taken part in the three-hour operation.

The Turkish army has up to 100,000 troops near the Iraqi border, threatening a major operation that Washington fears could destabilise one of the most peaceful areas of Iraq. It was given authorisation by the cabinet last month to conduct cross-border operations against the PKK, which uses northern Iraq as a base for attacks inside Turkey. "In opening Iraqi airspace to this action last night America gave its approval to the action," the head of Turkey's General Staff, General Yasar Buyukanit, was quoted by the Anatolian state news agency as saying.

A U.S. embassy official said: "We have not approved any decision, it is not for us to approve. However, we were informed before the event."

Pro-separatist Roj TV, quoting PKK sources, said five PKK guerrillas were killed in the overnight bombardment. The death of the woman was the first reported civilian fatality since Turkey stepped up shelling and air strikes on suspected PKK bases in the Qandil mountains in October. Abdullah Ibrahim, the mayor of Sankasar town north of the Iraqi Kurdish city of Sulaimaniya, said 200 families had fled their homes in villages in the Sankasar and Jarawa administrative areas and at least 10 houses had been destroyed. Buyukanit denied any civilian targets were hit.

Turkish Prime Minister Tayyip Erdogan said his government was determined to use every kind of instrument in the fight against terrorism -- diplomatic, political and military. "We will continue to wage this battle for our nation's unity and peace, both inside and outside Turkey," he said.

The air strikes were launched at 2 a.m. (2300 GMT) and continued for several hours, the mayors of Jarawa and Sankasar said. The villages targeted are about 100 km (60 miles) south of the Turkish border.

The mayors said one woman was killed and at least two people wounded. Fouad Hussein, head of the Kurdistan president's office, confirmed the death and condemned the attack as a violation of Iraqi sovereignty.

Iraqi Deputy Foreign Minister Mohammed al-Hajj Humoud summoned the Turkish ambassador and demanded an end to strikes which "may affect the friendly relations between the two governments and peoples," the foreign ministry said.

It also said one woman was killed, four civilians wounded and many families displaced.

Turkey said its operations solely targetted the PKK. "I can categorically state that not a single civilian target, not a single village was hit. Previously identified PKK camps were hit. There is no question of any accident," Anatolian news agency quoted Buyukanit as saying.

The United States, Turkey's NATO ally, has begun sharing intelligence with the Turks about PKK movements inside Iraq. Washington wants to avert a large-scale Turkish ground offensive.

Analysts say a major Turkish land incursion is very unlikely right now, since many Kurdish rebels have moved into Iran and weather conditions in northern Iraq are worsening.

Ankara blames the PKK, which seeks a separate Kurdish homeland in southeastern Turkey, for the deaths of nearly 40,000 people since it began its armed struggle in 1984.
Posted by: Fred || 12/17/2007 00:00 || Comments || Link || E-Mail|| [6466 views] Top|| File under:
Israel-Palestine-Jordan
Israeli airstrike kills 2 militants
An Israeli airstrike hit a car filled with explosives in Gaza City after nightfall Monday, killing a senior Islamic Jihad commander and another militant and critically wounding a third in a huge blast, witnesses and hospital officials said.


car swarm in 5...4...3...


The Israeli military said the target of the attack heard around the city was Majed Harazin, a senior Islamic Jihad militant in charge of rocket squads that have been firing at Israel.


loud bang, huh? Message received?


Hours later, a second Israeli attack killed two Islamic Jihad militants in the southern part of the city, Palestinians said. It was not immediately clear if that attack was an airstrike or a missile strike. The Israelis had no immediate comment on the second attack.


"coulda been a missile, coulda been an airstrike. They's all messed up"


Islamic Jihad spokesman Khaled el-Batch confirmed that Harazin was killed in the first attack. Harazin, a top Islamic Jihad commander for both the West Bank and Gaza, rarely traveled in vehicles for fear of an Israeli airstrike, Palestinians said. He was on Israel's wanted list for nine years, they said.


"Put an 'X' through Harazin, Avi"


Gunfire erupted throughout the Gaza Strip after Harazin's death was announced by Islamic Jihad over loudspeakers from mosques. Islamic Jihad supporters pledged revenge.

"The blood of our comrades will be the fuel for the rockets that will bring death and destruction to the Zionists," an Islamic Jihad spokesman, Abu Hamza, told The Associated Press.


blood fuel? Hmmmm


The Israeli military often targets militants in airstrikes, aiming for squads involved in daily rocket fire.

Hamas radio said the car was filled with explosives and warned people to stay away, but people crowded around the burning vehicle. Witnesses said the initial blast was followed by smaller explosions after the car was hit while slowing down near a mosque.


musta been making a delivery
Posted by: Frank G || 12/17/2007 18:00 || Comments || Link || E-Mail|| [6463 views] Top|| File under:
Palestinian security forces detain six Hamas members, Hamas says
Ma'an – Fatah-allied Palestinian security forces detained six members of Hamas in the West Bank on Sunday, Hamas claimed. Hamas released a statement saying that two were seized in Jenin, one in Jerusalem, one in Nablus, one in Salfit, and one in Jericho.
Posted by: Fred || 12/17/2007 00:00 || Comments || Link || E-Mail|| [6466 views] Top|| File under: Hamas
Four Hamas activists wounded in Gaza
(KUNA) -- Four activists of Hamas military wing were wounded Sunday in an Israeli attack on their vehicle in Shujaiya district, Gaza Strip, according to medical sources. Palestinian witnesses said Israeli special forces executed an incursion into Shujaiya and searched a number of houses, while jet planes flying overhead fired a missile at the vehicle used by members of Al-Qassam Brigades, the military wing of Hamas.

Meanwhile, the brigades said it thwarted an Israeli attempt to kidnap one of Qassam's field commanders during the incursion. And in the West Bank, Israeli forces arrested 25 Palestinians in Nablus, including MP Ahmad Al-Hajj Ali. They also searched the home of detained parliament speaker Aziz Dweik. The Palestinian parliament denounced the arrest of Al-Hajj Ali, noting that Israel now held 45 Palestinian MPs in its jails.
Posted by: Fred || 12/17/2007 00:00 || Comments || Link || E-Mail|| [6457 views] Top|| File under: Hamas
Southeast Asia
Two soldiers injured in bombing in southern Thailand
Two soldiers were injured in a bomb attack at an abandoned bus station here on Monday. Sgt Anuchit Thipsing, 24, and Sgt Surapon Kaewcharoen, 26, were taken to a nearby hospital for wounds inflicted by shrapnel.


Posted by: ryuge || 12/17/2007 06:22 || Comments || Link || E-Mail|| [6463 views] Top|| File under: Thai Insurgency
Sri Lanka
2 Sri Lankan rebels killed
Sri Lankan troops confronted Tamil Tiger guerrillas in the island's north killing two rebels in separate incidents, the military said Sunday.

Both clashes happened in Navatkulam village in northern Vavuniya district Saturday, the defence ministry information centre said in a statement. The fighting was part of worsening violence along the front lines surrounding the Tamil Tigers' de facto state in parts of Sri Lanka's north.

On Saturday, the military announced that it killed 31 rebels and lost one soldier in several clashes the day before. Rebel spokesman Rasiah Ilanthirayan could not be reached for comment on the military's claims.
Posted by: Fred || 12/17/2007 00:00 || Comments || Link || E-Mail|| [6458 views] Top|| File under:
'Sri Lanka Tiger supremo wounded in air attack'
Sri Lanka's elusive Tamil rebel supremo was wounded in an air strike last month by security forces shortly after his annual policy broadcast, a privately-run newspaper here reported Sunday.

The Nation newspaper said Velupillai Prabhakaran, leader of the Liberation Tigers of Tamil Eelam (LTTE), was wounded in an underground bunker in the northern district of Kilinochchi on November 28. "A section of the bunker had crumbled and some falling debris had struck the LTTE leader," the newspaper said, quoting sources in rebel-held territory.

The paper added that Prabhakaran, who delivered his annual policy statement a day earlier, which pledged to continue fighting, was treated at an underground medical unit and recovered fully from "minor" injuries. There was no immediate reaction to the report either from the Tigers or Sri Lankan defence authorities.

Last month, Prabhakaran's de facto number two, SP Thamilselvan, was killed in an air attack by the Sri Lankan military. Prabhakaran, 53, then vowed to avenge the killing of his political chief. The attack on Prabhakaran reportedly took place a day after Sri Lanka's powerful defence secretary, Gotabhaya Rajapakse, vowed the military would target the rebel leadership.

"The killing of Thamilselvan sent a very powerful message: they know we have good intelligence on their movements," Rajapakse told AFP in an interview last month at the heavily-fortified defence ministry in Colombo. "We are after him (Prabhakaran). We are specifically targeting their leadership," he said.

Arms purchases: Sri Lanka will meet with Indian and Russian delegations this week on possible arms purchases including air defence weaponry as clashes with Tamil Tiger rebels escalate, press reports here said Sunday. Defence officials from India and Russia will hold separate talks with Sri Lankan authorities on improving systems used against the low-flying Czech-built Zlin Z-143 operated by Tiger guerrillas, the reports said.

India which has provided a radar system to Sri Lanka's military was expected to hold talks on upgrading the equipment and improving the air defence capability of government forces, the Sunday Times here said. The military is seeking to upgrade its fleet of Mi-35 helicopter gunships and talks with the Russian delegation from Monday will focus on buying a "major consignment" of Russian-made weapons, the Lakbimanews weekly said.

There was no immediate comment from the defence ministry or the Russia and Indian diplomatic missions in Colombo. Sri Lanka has been trying to upgrade its weapons and air defences since Tamil Tiger rebels earlier this year began flying light aircraft smuggled into the country in pieces to be later re-assembled.

This article starring:
SP Thamilselvan
Velupillai Prabhakaran
Posted by: Fred || 12/17/2007 00:00 || Comments || Link || E-Mail|| [6460 views] Top|| File under:
Who's in the News
34
[untagged]
6
Taliban
4
Hamas
2
Govt of Iran
2
Iraqi Insurgency
2
al-Qaeda in Iraq
2
Islamic Courts
1
Hezbollah
1
ISI
1
PFLP
1
al-Qaeda
1
Thai Insurgency
1
Chechen Republic of Ichkeria
1
TNSM
1
Global Jihad
1
Govt of Pakistan
1
Govt of Sudan
Bookmark
E-Mail Me
The Classics
The O Club
Rantburg Store
The Bloids
The Never-ending Story
Thugburg
Gulf War I
The Way We Were
Bio
Merry-Go-Blog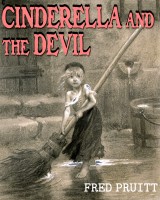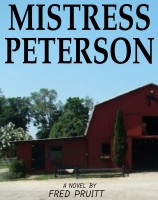 On Sale now!


A multi-volume chronology and reference guide set detailing three years of the Mexican Drug War between 2010 and 2012.

Rantburg.com and borderlandbeat.com correspondent and author Chris Covert presents his first non-fiction work detailing the drug and gang related violence in Mexico.

Chris gives us Mexican press dispatches of drug and gang war violence over three years, presented in a multi volume set intended to chronicle the death, violence and mayhem which has dominated Mexico for six years.
Click here for more information


Meet the Mods
In no particular order...


Steve White
Seafarious
Pappy
lotp
Scooter McGruder
john frum
tu3031
badanov
sherry
ryuge
GolfBravoUSMC
Bright Pebbles
trailing wife
Gloria
Fred
Besoeker
Glenmore
Frank G
3dc
Skidmark
Alaska Paul



Better than the average link...



Rantburg was assembled from recycled algorithms in the United States of America. No trees were destroyed in the production of this weblog. We did hurt some, though. Sorry.
3.235.120.150

Help keep the Burg running! Paypal: