-Short Attention Span Theater-
Man Sure Is Glad He Switched From E-Cigs To Regular, Healthier Cigarettes
[Babylon Bee] GRASS VALLEY, CA‐In response to a record of nearly 10 deaths that could possibly relate to the use of e-cigarettes and vaping, lawmakers in multiple states have begun introducing legislation to curb what has clearly become an epidemic.

"The only option here is to enact a new law restricting what people can do with their own bodies!" New York Governor Andrew Cuomo announced while signing off on a state-wide ban on flavored e-cigarettes. He then left to give a speech on the importance of protecting a woman's right to tear her unborn child to pieces.

Meanwhile, the California state legislature nearly outlawed all forms of vaping after spinning their giant "Wheel of Banning" to determine which activity would be legally prohibited this week. However, they had to spin again after the wheel landed between "Vaping" and "Driving P.T. Cruisers."

Nathan Quandt is a former e-cigarette user from Grass Valley, CA. Like many others, he recently made the transition to tobacco cigarettes after learning about the immediate dangers of vaping.

"Since tobacco products are all still legal, they must be a much safer alternative," Quandt said while deeply inhaling some nourishing cigarette fumes. "Obviously, the government would only take action if this was a true crisis, and not because of some arbitrary reason like bandwagoning or virtue-signaling!"

"Thanks to my three daily packs of American Spirits, I was able to give up such a dangerous and unhealthy lifestyle very quickly and easily!"
Posted by: Besoeker || 09/30/2019 03:40 || Comments || Link || E-Mail|| [6518 views] Top|| File under:
-Signs, Portents, and the Weather-
The Carbon Footprint Was High At Summit Dedicated To Reducing The West's Carbon Footprint
[The Federalist] Last week was a seeming high point for environmental activism. Politicians, activists, and passionate youth banded together to fight carbon emissions from cars and planes ‐ by flying and blocking traffic.

The week of September 23, politicians, diplomats, and activists met in New York City for the UN Climate Action Summit. The summit's main talking points included calls to reduce driving, flying, meat consumption, and population growth in order to limit carbon emissions and slow global warming.

Bringing more than 100 heads of state, their entourages and teams, and invited experts, scientists, and activists led to hundreds of flights to get everyone to New York. While teenage activist Greta Thunberg sailed from her native Sweden to New York on a $1.3 million yacht, nearly all of the other attendees took flights, many private, to attend. One transatlantic flight is estimated to cause more than 2,000 pounds of carbon emissions, and the summit specifically detailed the dangers of airplane travel for the environment.

To reduce the massive carbon footprint of flying out hundreds, the entire summit could have been just as effective if held remotely. Telecommunication has become so advanced that the conference could have been a massive video call, which would have halted the flights. There is no practical reason that everyone had to be in the same room. If planes and cars are so deadly to the environment, this summit did more harm than good.
Posted by: Besoeker || 09/30/2019 03:02 || Comments || Link || E-Mail|| [6465 views] Top|| File under:
Arabia
Saudi military filled with cronies, not competent: Analyst
[PRESSTV] Soddy Arabia


...a kingdom taking up the bulk of the Arabian peninsula. Its primary economic activity involves exporting oil and soaking Islamic rubes on the annual hajj pilgrimage. The country supports a large number of princes in whatcha might call princely splendor. When the oil runs out the rest of the world is going to kick sand in the Soddy national face...


's failure to defend itself against recent retaliatory attacks by Yemen


...an area of the Arabian Peninsula sometimes mistaken for a country. It is populated by more antagonistic tribes and factions than you can keep track of...


i forces is proof that the Saudi military is in no way competent and just a "fraud," says an American political analyst.

The remarks by Brian Downing, a US journalist and political hack commentator, on Press TV came in the wake of audacious attacks on the kingdom's southern border region of Najran

a city in southwestern Saudi Arabia near the border with Yemen. It is the capital of the province of the same name, a favored target of Houthi rocket forces because they can see it, so there's no math involved....
and Aramco oil refining facilities.

"The Saudi military is pretty much a fraud, the house of cards spends a lot of money but it's not a competent military at all," he told "The Debate" program Saturday night.

"The Saudi military is filled with cronies. You don't get to be a colonel or a general by passing professional tests and showing your mettle. You get it by being related to someone in the royal family or a friend thereof," Downing said.

"Furthermore, there are a lot of tribal factions within the Saudi military. They don't work side by side together very well, they don't trust one another and that's going to hurt the unit combat ferocity," he added.

Yemeni armed forces announced on Saturday that three Saudi military brigades were completely destroyed after they mounted a large-scale military offensive in Najran.

Speaking at a

presser

in the capital Sana'a, Brigadier General Yahya Sare'e described the God's Victory operation as the biggest ever since Saudi Arabia and some of its allies embarked an atrocious military campaign on Yemen more than four years ago.


Posted by: Fred || 09/30/2019 00:00 || Comments || Link || E-Mail|| [6513 views] Top|| File under: Govt of Iran Proxies
Home Front: Politix
Hey Democrats, Impeach This!
[Townhall] We battlecons are torn over the Democrats' decision to be dumb enough to double-down on impeaching the President after three years of non-stop humiliation. Crusty Bob Mueller was a bust, their hero Michael Avenatti is looking at hard time in every sense of the word, and they were stunned to find that a huge portion of the American people thought it was pretty cool to have a POTUS who could score with Playboy Playmates.

On the one hand, it's bad because this impeachment garbage is bad for the country. The damage it is doing to our institutions ‐ really, that our institutions are doing to themselves in their shameful service of the liberal elite's power grabs ‐ is incalculable. Remember 10 years ago when we conservatives trusted and respected the FBI and our intelligence community? Good times. Well, that's over. It will be decades before a woke Republican is stupid enough to trust them again.

But on the other hand, we now have an opportunity to exploit their strategic blunder in order to rip them apart next November. We have a chance to teach the Democrats, to the extent they are trainable, that their socialist-curious, corporatist nanny state dreams are electoral strychnine.

...Hunter Biden's beyond a mere prodigal son ‐ he's a catastrophe of Biblical proportions, compounded by Hairplug One thinking it was super-duper savvy to brag about helping his snorterrific son on video. The media will try and hide it. The Democrats will declare it ‐ have already declared it ‐ out-of-bounds and irrelevant, but they can't gate-keep that question from being asked forever. And the answer to the question is that our liberal elite is terminally corrupt.

...This bizarre notion that it's somehow wrong for the president to identify and investigate manifest corruption is going to play terribly outside the Beltway and the coastal enclaves. The purple district Democrats who got elected in 2018 are sweating, knowing that they did not get sent to DC to be "yes people" for the likes of The Squad. Nancy Pelosi knows it too. She's evil, but cunning, and she understands that the GOP under Trump can't be shamed away from going for her tenuous majority's jugular.
Posted by: g(r)omgoru || 09/30/2019 03:42 || Comments || Link || E-Mail|| [6498 views] Top|| File under:
Ukraine Holds More Surprises for Biden
h/t Istapundit


[Bloomberg] U.S. presidential candidate Joe Biden is about to learn an unpleasant lesson about Ukraine: Once you've stepped into the country's politics, there's no way to emerge unsullied. Recent developments suggest he'll be fielding questions about a lot more that what President Donald Trump has already slung his way.

Consider the case of Ukrainian billionaire Dmytro Firtash, which could play into one of the conservative blogosphere's favorite obsessions: the idea that Ukraine played a role in furthering the "witch hunt" ‐ that is, U.S. Democrats' efforts to find evidence of Trump's connection to Russian election meddling.

Firtash, who got rich playing middleman between Russian and Ukrainian energy companies, has long been fighting extradition to the U.S. from Austria. He's wanted for allegedly bribing Indian officials more than a decade ago, but he could be valuable in other ways: He was once close to now-deposed Ukrainian President Viktor Yanukovych, and therefore might know about the Ukrainian activities of Paul Manafort, Trump's disgraced former campaign chairman.

Earlier this year, on the verge of being sent to America, Firtash retained a duo of Trump-connected American lawyers and presented a Vienna court with a wealth of documents that he says prove that the extradition request was actually politically motivated. Among those documents is an affidavit from former Ukrainian Prosecutor General Viktor Shokin, who testified that Biden "directly manipulated the political leadership of Ukraine on false pretexts" to prevent Firtash from leaving Austria for Ukraine ‐ where, as a Ukrainian citizen, he couldn't be extradited.

This is the same Shokin whom Biden has boasted of getting fired by threatening to withhold a $1 billion loan guarantee. The former prosecutor has since said that Biden ‐ then the U.S. vice president ‐ did it to thwart a Ukrainian investigation into Burisma, a natural gas company where his son Hunter was a well-paid board member. Although the claim is probably false, Trump has picked it up and pressured Ukrainian President Volodymyr Zelenskiy to investigate, sparking a separate scandal about the current U.S. president's use of his office to dig up dirt on a potential election rival.

Expect the Trump team to try to show that Biden abused his power by coercing Ukrainian authorities into helping him get a prospective Russiagate witness to the U.S. If Firtash works with Trump's people, he can also provide a steady supply of testimony and documents suggesting that Obama administration officials, including Biden, actively meddled in Ukraine's domestic politics after 2014. Whether or not they had corrupt motives in doing so is almost irrelevant ‐ conservative conspiracy theorists will take it from there.

Posted by: g(r)omgoru || 09/30/2019 03:37 || Comments || Link || E-Mail|| [6473 views] Top|| File under:
Stop protesting like it's 1968, and actually aim to make a difference
[NYPOST] Another week, another group of people taking to the streets to protest something or other.

They're mad as hell, and they're not going to take it anymore. Two weeks ago, it was the Greta "Pippi" Thunberg

...an autistic sixteen year old Swedish expert on climate change...
-led climate-change protests. Last week, climate change again, plus the usual mass actions targeting various world leaders gathered at Turtle Bay for the UN General Assembly.
Continued on Page 49
Posted by: Fred || 09/30/2019 00:00 || Comments || Link || E-Mail|| [6514 views] Top|| File under:
Home Front: Culture Wars
Time to Set the Record Straight on Slavery
[AmericanThinker] ...A look into the past is instructive. According to Harvard professor Henry Louis Gates, 12.5 million African slaves were shipped to the New World between 1525 and 1866, and 10.7 million (about 86 percent) survived the trip. Of these, only 450,000 (about 4 percent of the total) were sent to America. The rest were shipped to South America and the Caribbean. Brazil alone received 4.9 million. Why are there no calls for reparations in Brazil? And the black slave trade to the West pales in comparison to the white and black slave trade conducted by Muslim nations of Africa and the Middle East in its barbarity and numbers.


I think there are similarities with illegal immigration today - some people make lots of money. Others pay for it, and will keep paying for generations.
Posted by: g(r)omgoru || 09/30/2019 08:17 || Comments || Link || E-Mail|| [6484 views] Top|| File under:
The Zinns of Revised History
[Ileana Johnson] Elementary school students learn their first version of history from their College of Education licensed teachers. Some deliberately change historical facts to match their social engineering agenda or are too ignorant and lazy to research on their own and thus do not care what damage they inflict on their charges as long as nobody gets physically hurt while in their care and everybody has breakfast, preferably at the taxpayer expense. Once their minds are made up, nothing can change their reality - it becomes the solid rock chiseled by water over millennia.

Parents may be either too busy to check the validity and veracity of what their children learn in school, may agree with the teacher's activism, or may themselves be ignorant and unmotivated to do anything about it, not caring that their kids' minds will be forever imprinted with misinformation and social justice drivel. Very young students look at their teachers in awe as the ultimate arbiters of truth.

Middle school students may or may not escape the deliberate indoctrination, depending on how involved some parents are in their children's homework and school and on how much information students bring home at the end of the day or discuss with their parents.

Middle school students may ask their teachers more difficult questions, depending on their personality and the teacher's eagerness to answer inconvenient queries from Johnny who happens to be disruptive to her pre-prepared lesson plans pulled from the state-approved curriculum and textbooks.

By high school students have been exposed to a barrage of misinformation from various teachers who may or may not have had a personal socialist agenda, but they were using Common Core textbooks which emphasized collectivism and Islam to the detriment of Christianity and American history facts.

The textbooks used today around the country are almost exclusively Howard Zinn's version of history published in 1980, A People's History of the United States. Howard Zinn, a native of Brooklyn, New York, considered himself a radical. The 729-page book is overloaded with manufactured history told from the revised perspective of the downtrodden and the exploited. I am familiar with this heavy-handed indoctrination as our textbooks when I was growing up presented history from the Communist Party's collectivist perspective.

According to Zinn's book and other Common Core approved textbooks, America is a land of brutal racism and oppression of the downtrodden but economically is a great place because wealth was stolen from the slaves who made this abundance possible. It is our duty to pay reparations to black people whose ancestors were forced into slavery when they were sold to white men by their tribal brethren in Africa.
Posted by: Besoeker || 09/30/2019 04:04 || Comments || Link || E-Mail|| [6524 views] Top|| File under:
Black teacher exposes danger of teaching white supremacy!
[Colin Flaherty] A Black teacher was fired after exposing the dangers of teaching white supremacy

...the pernicious doctrine that laws were intended to be obeyed, that society works better when people don't pour shreiking from their places of worship every Friday for a weekend of rioting over insults real or imagined; and that cannibalism, beastiality, incest, murder, theft, rape, and similar activities are bad. A Dead White European (which invalidates his opinion) philosopher once opined that societies thrive when a person's word can be relied upon, and that a society which puts individual happiness first will invariably fail. Strangely enough, other successful societies, such as China, Japan, Korea, and those kinds of places could also be lumped with white supremacist societies, since they push the same values...
in St. Paul schools. He said refusing to hold black students accountable was a very, very bad idea. So they fired him. He sued. This week he won $525,000. A new podcast from Colin Flaherty.
Posted by: Besoeker || 09/30/2019 00:00 || Comments || Link || E-Mail|| [6471 views] Top|| File under:
Who's in the News
33
[untagged]
4
Taliban
3
Govt of Iran
3
Islamic State
2
Govt of Iran Proxies
2
Houthis
2
Sublime Porte
1
Hamas
1
Moslem Colonists
1
Muslim Brotherhood
1
PFLP
1
Arab Spring
1
al-Shabaab (AQ)
1
Commies
1
Govt of Iraq
1
Govt of Qatar (MB)
1
Govt of Saudi Arabia
Bookmark
E-Mail Me
The Classics
The O Club
Rantburg Store
The Bloids
The Never-ending Story
Thugburg
Gulf War I
The Way We Were
Bio
Merry-Go-Blog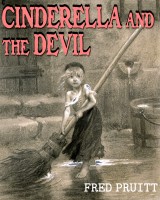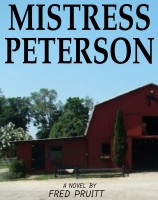 On Sale now!


A multi-volume chronology and reference guide set detailing three years of the Mexican Drug War between 2010 and 2012.

Rantburg.com and borderlandbeat.com correspondent and author Chris Covert presents his first non-fiction work detailing the drug and gang related violence in Mexico.

Chris gives us Mexican press dispatches of drug and gang war violence over three years, presented in a multi volume set intended to chronicle the death, violence and mayhem which has dominated Mexico for six years.
Click here for more information


Meet the Mods
In no particular order...


Steve White
Seafarious
Pappy
lotp
Scooter McGruder
john frum
tu3031
badanov
sherry
ryuge
GolfBravoUSMC
Bright Pebbles
trailing wife
Gloria
Fred
Besoeker
Glenmore
Frank G
3dc
Skidmark
Alaska Paul



Better than the average link...



Rantburg was assembled from recycled algorithms in the United States of America. No trees were destroyed in the production of this weblog. We did hurt some, though. Sorry.
34.239.179.228

Help keep the Burg running! Paypal: