-Lurid Crime Tales-
Gravity be hard: Grand Canyon's Skywalk claims another jumper
GRAND CANYON WEST, Ariz. (AP) ‐ Authorities are trying to locate the body of a man who climbed over a safety barrier at the Grand Canyon Skywalk and apparently jumped to his death.

They say the 28-year-old visitor to the tourist spot on the Hualapai reservation outside Grand Canyon National Park jumped around 4:30 p.m. Saturday.

A Grand Canyon West spokesman says a body recovery effort began Sunday morning.

Skywalk opened in 2007. It's a horseshoe-shaped glass walkway that juts about 70 feet over the canyon overlooking the Colorado River.

The vertical drop from the Skywalk is between 500 feet and 800 feet (244 meters).

A Chinese tourist fell to his death in March when he stumbled while trying to take a photo close to Skywalk.
Posted by: Besoeker || 09/30/2019 07:30 || Comments || Link || E-Mail|| [6487 views] Top|| File under:
Suspect in fatal car crash spits into news camera on way into court
[NYPOST] A man arrested for the death of another driver during a wild police chase in upstate New York hocked a "loogie" at a news photographer as he was being led into court last Thursday, police said.

Skyler Crouse landed an additional charge of harassment for the act of spitting on the camera lens of a News 13 photographer filming him being led into Warren County Court, footage from the networks shows.

Crouse's phlegm attack seemed to be in response to a reporter asking him, "You have anything you want to say about what happened today?"

The spitting suspect was facing charges for his role in the death of driver Joseph Turcotte, who died in the tragic crash.

About 8 a.m. Thursday, state troopers spotted Crouse speeding northbound near Queensbury, NY on I-87 at more than 90 miles per hour, police said.

He refused to stop and led troopers on a nearly 30-mile long chase, which ended at Exit 25 in Brant Lake after police used a spike strip to stop the speeding suspect.

The device gave Crouse a flat tire, but he continued on, getting off at Exit 25, where he struck the car being driven by Turcotte on the exit ramp, police said.

For the fatal crash, Crouse was hit with a slew of charges, including manslaughter, reckless endangerment, and resisting arrest.

Following his arraignment — and after his spittle spectacle — Crouse was led back out into a police cruiser with a plastic bag over his head to prevent him from striking again, video posted by WNYT reporter Emily De Vito shows.
Posted by: Fred || 09/30/2019 00:00 || Comments || Link || E-Mail|| [6467 views] Top|| File under:
-Short Attention Span Theater-
Plane forced to divert as entitlement person 'threatens to kill pilot over toilet queue'
[SUN] A plane was forced to make an emergency landing after a passenger allegedly flew into a rage when he was told he couldn't use the first class toilet.

The man, later identified as Jwan Curry, was filmed arguing with a steward in the onboard outburst.

In the footage, he appears to claim it is "wrong" standard class passengers should have to queue while first class toilets are "empty".

He can be heard saying: "You wrong. By making seven people wait here to use the bathroom, while the whole bathroom up there is empty, it's wrong.

"They rather let the bathroom be empty up there and let eight people wait in line to use the bathroom while two bathrooms are empty in the front."
Posted by: Besoeker || 09/30/2019 03:21 || Comments || Link || E-Mail|| [6487 views] Top|| File under:
-Signs, Portents, and the Weather-
After Gillette, next male-market sports company caves to transgender madness
[AMERICANTHINKER] First was the Gillette's razor commercial with its not so subtle message about so-called toxic masculinity

...the liberal concept (the science is settled!) that men are knuckle dragging bastards who spend all their time watching football, drinking beer, burping, farting, and thumping their women. This doesn't apply if the men are girls transitioning to boys, or boys transitioning to girls, or either transitioning to sheep...
. As USA Today put it:

In a two-minute advertisement, the famous Procter & Gamble brand tells men to "say the right thing" and "act the right way." The ad plays on the company's slogan, "The best a man can get," replacing it with, "The best a man can be." It portrays a montage of male bullying, harassment and sexist behavior and men stepping in to intervene to stop the behavior.

That was relatively mild. Then Gillette followed up with an ad in which Samson Bonkeabantu Brown, a trans rights activist, is shown how to shave by her father. The commercial spends more time with the young Brown talking about how happy she is in transitioning than anything about shaving itself. The only mention of Gillette or its razors in the 64-second commercial is the last five seconds, when the name Gillette silently appears on the screen. I'd ask if this commercial is advertising or propaganda, except that the answer is obvious.

Lesbian TV hostess Ellen DeGeneres called this Gillette ad "nothing short of incredible." Indeed, it was, Ellen. Both Gillette ads drew a firestorm of criticism, but Procter & Gamble is undaunted.

Now there's another iconic male brand doing its bit to spread gender confusion. It's Everlast, the global leader in boxing-, MMA-, and fitness-related sporting goods, equipment, footwear, and accessories. Here's what the company did, as reported by Page Six:

In December, Patricio Manuel became the first transgender boxer in the world to compete in a professional-level fight. And now, Everlast is recognizing the athlete's groundbreaking achievement by naming him [sic] the face of its newest "Be First" campaign.

The 34-year old fighter first garnered the industry's attention as a female boxer before choosing to transition in 2013.

Manuel, who is female, was a five-time USA woman's national amateur boxing champion. Video at the site shows a three-minute video clip of Manuel today explaining her "transition" and some footage of her first pro fight in 2018 as a man, which she won. Manuel has had no pro fights since.
Posted by: Fred || 09/30/2019 00:00 || Comments || Link || E-Mail|| [6476 views] Top|| File under:
-Land of the Free
Man charged with terrorism after driving SUV through shopping mall in Chicago suburb, officials say
A photo of the miscreant can be seen at the link.

[FoxNews] A man accused of driving an SUV through a suburban Chicago mall earlier this month who sent frightened shoppers scurrying for cover is now facing a state terrorism charge, officials announced Sunday.

Javier Garcia, 22, of Palatine, Ill., was charged with one felony count each of terrorism and criminal damage to property, according to a statement issued to Facebook by the Schaumburg Police Department. A judge denied him bail, Fox 32 reported. Police said early Sunday morning the Cook County state's attorney had authorized the charges against Garcia.

"The police investigation revealed Garcia was acting alone," police said in a statement. "A motive has not been determined. Police have no reason to believe Garcia was targeting any specific person and/or store within Sears or Woodfield Mall."

Garcia allegedly crashed a black Chevrolet Trailblazer near Sears and Rainforest Cafe at the Woodfield Mall around 2:30 p.m. on Sept. 20 and then drove through the ground level of the shopping center.

Under Illinois law, the Class X felony of terrorism can apply if the suspect is believed to have caused more than $100,000 in damage to any building containing five or more businesses, according to a statement issued by Schaumburg Police Sgt. Karen McCarthy.

No federal charges have been brought against Garcia.
Garcia's state charges of terrorism are unusual and its not clear why the state has brought them against him. Individuals who commit violent acts are usually indicted on different federal or state charges like hate crimes or weapons possession. This is because domestic terrorism is defined in the U.S. legal code but not codified as a law that can be prosecuted.

The FBI has recorded close to 100 domestic terrorist arrests in the first nine months of this year, according to the Washington Post, citing Senate testimony in July from FBI Director Christopher Wray. And it has 850 open investigations tied to domestic terrorism, a senior FBI counterterrorism official told CBS News.

Authorities have not yet determined why Garcia allegedly drove into the mall and claim that he wasn't targeting any specific store or person. Investigators said in a statement they "believe Garcia acted alone, no motive has been determined." He was released to police custody on Friday from the AMITA Health Behavioral Institute.


Someone definitely wants to sink jihadi terrorism beneath an apparent tidal wave of other "domestic terrorists", even if terror was not their intention at all.
Posted by: Skidmark || 09/30/2019 00:00 || Comments || Link || E-Mail|| [6489 views] Top|| File under:
China-Japan-Koreas
China quietly doubles troop levels in Hong Kong, envoys say
[Reuters] Last month, Beijing moved thousands of troops across the border into this restive city. They came in on trucks and armored cars, by bus and by ship.

The state news agency Xinhua described the operation as a routine "rotation" of the low-key force China has kept in Hong Kong since the city's handover from Britain in 1997. No mention was made of the anti-government protests that have been shaking the metropolis since June.

It was a plausible report: China has maintained a steady level of force in the territory for years, regularly swapping troops in and out. And days earlier, according to an audio recording obtained by Reuters, embattled Hong Kong leader Carrie Lam had told local businesspeople that China had "absolutely no plan" to order the army to put down the demonstrations.

A month on, Asian and Western envoys in Hong Kong say they are certain the late-August deployment was not a rotation at all, but a reinforcement. Seven envoys who spoke to Reuters said they didn't detect any significant number of existing forces in Hong Kong returning to the mainland in the days before or after the announcement.

Three of the envoys said the contingent of Chinese military personnel in Hong Kong had more than doubled in size since the protests began. They estimated the number of military personnel is now between 10,000 and 12,000, up from 3,000 to 5,000 in the months before the reinforcement.
Posted by: Besoeker || 09/30/2019 07:16 || Comments || Link || E-Mail|| [6485 views] Top|| File under: Commies
Koreans stage rallies to protest Japan's export controls
[PRESSTV] Citizens' Action to Denounce Prime Minister Shinzo Abe, a coalition of civic groups, held its 8th so-called 'candlelight cultural festival' in the South Korean capital, Seoul.

Protesters gathered outside Japan's Embassy and slammed Tokyo's export curbs on South Korea. Right after the previous 'candlelight cultural festival,' some of the protesters even did a head-shaving ceremony to show iron resolve.

Early in July, Tokyo imposed tighter controls on exports of three materials to South Korea used to make smartphone chips or displays following a diplomatic dispute over compensation for forced laborers during Japan's occupation of Korea during World War II.

Bilateral relations deteriorated after South Korea's Supreme Court last year ordered two Japanese companies to compensate the wartime workers in a ruling that Tokyo said violated international law.

Experts warn that if Japan and South Korea do not end their escalating trade war, which poses a growing threat to the world's tech supply chain, the likelihood of global recession will increase.


Posted by: Fred || 09/30/2019 00:00 || Comments || Link || E-Mail|| [6464 views] Top|| File under:
Economy
$15-minimum wage hike is hitting, hurting NYC restaurants
[NYPOST] Big Apple restaurants are feeling the heat from minimum-wage hikes, cutting staff hours and even closing kitchens as they struggle to shoulder the extra payroll costs.

Gabriela's Restaurant and Tequila Bar, a margarita and taco staple on the Upper West Side for the past 25 years, is closing at the end of September ‐ and it has been a long, painful road downhill, according to its mom-and-pop owners.

Since the $15-an-hour minimum wage hit New York City in December, Liz and Nat Milner say, they've been forced to slash their full- and part-time staff to 45 people from 60. Quality has suffered, they admit, and customers have noticed: They're not coming in like they used to, and when they do, they're spending less.

"We started by having to let go of the ladies who hand-made our tortillas. It's certainly better when you can make your tortillas fresh for every taco," Nat Milner said. "It made sense at $8 an hour but not at $15."
Posted by: Fred || 09/30/2019 00:00 || Comments || Link || E-Mail|| [6468 views] Top|| File under:
Europe
Finland introduces women-only swimming pool hours for Muslims
[VOA] In a supposed attempt to encourage Muslim women to learn how to swim, several Finnish swimming pools, public and private alike, have introduced women-only hours and special courses oriented toward immigrants, Finnish broadcaster Yle reports.

The Finnish Swimming Teaching and Lifesaving Federation says that the long-term goal of their Swimming Skills for All project is to train instructors with immigrant backgrounds, so that they can teach others in their own language.

The project will be funded by taxpayers through the Finnish National Agency for Education.

"Initially we had doubts about whether we would get enough students for a full batch, but the reception was great and we got a lot of people," Outi Penkkala, a teacher at Raseko Regional Education and Training Consortium, said.

Across Finland, separate swimming hours for men and women have become increasingly popular.
Posted by: Besoeker || 09/30/2019 07:01 || Comments || Link || E-Mail|| [6472 views] Top|| File under:
Austria's conservative leader Kurz wins parliamentary polls
[PRESSTV] Austrian conservative leader Sebastian Kurz triumphed in Sunday's parliamentary election, as widely expected, but he will need a coalition partner to form a stable government, and the vote left him several options across the political spectrum.

The election followed the collapse in May of Kurz's coalition with the far-right Freedom Party (FPO) after a video sting scandal that forced FPO Vice Chancellor Heinz-Christian Strache to step down.

Kurz, 33, has been largely unscathed by the scandal, even gaining voters from the FPO as its support has slipped to roughly a fifth of the electorate from a little more than a quarter in the last vote in 2017.

As predicted by opinion polls for months, Kurz's People's Party (OVP) came a comfortable first, with 37.2% of the vote, according to a projection by pollster SORA for national broadcaster ORF published soon after voting ended.

The Social Democrats came second with 22.0%, well ahead of the FPO on 16.0% and the resurgent Greens on 14.3%, the projection showed. It has a margin of error of 1.8 percentage points.


Posted by: Fred || 09/30/2019 00:00 || Comments || Link || E-Mail|| [6465 views] Top|| File under:
Science & Technology
New blood test could detect 20 types of cancer
[New York Post] A new blood test now under development can help detect 20 kinds of cancer, according to trials underway at the Dana-Farber Cancer Institute.

In trials, the test correctly identified 32 percent of patients with stage-one disease and 76 percent of those with stage-two disease, the institute announced.
Breast, colorectal and lung cancers were among those detected in blood samples.

The test showed an extremely low misdiagnosis rate ‐ only 0.6 percent of healthy blood samples came back as incorrectly indicating cancer.
Posted by: Besoeker || 09/30/2019 03:55 || Comments || Link || E-Mail|| [6473 views] Top|| File under:
Elon Musk unveils new Mars rocket prototype, expects missions in months
[NYPOST] Billionaire entrepreneur Elon Musk has unveiled the latest iteration of his space company's newly assembled Starship, outlining a speedy development timeline for the centerpiece vehicle of SpaceX's quest to launch humans to the moon and Mars.

Musk showed a crowd of space enthusiasts and

news hound

s at SpaceX's rocket development site late on Saturday in the remote village of Boca Chica, Texas, animations of Starship landing on the moon and Mars and predicted that the rocket's first orbital flight could come in the next six months, followed by missions to space with humans aboard the next year.

"This is basically the holy grail of space," Musk said, standing between a towering, newly assembled Starship rocket and Falcon 1 ‐ the company's first vehicle whose debut orbital mission was celebrated by SpaceX 11 years ago.

"The critical breakthrough that's needed for us to become a space-faring civilization is to make space travel like air travel," said Musk, who is also the chief executive of electric carmaker Tesla Inc (TSLA.O).

Starship, a shiny steel rocketship designed to ferry dozens of humans to the moon and Mars, is the top half of Musk's colossal interplanetary rocket system that stands 387 feet tall (118 meters) as the latest addition to SpaceX's lineup of reusable launch vehicles. Musk named Japanese billionaire Yusaku Maezawa as Starship's first private passenger in 2018.
Posted by: Fred || 09/30/2019 00:00 || Comments || Link || E-Mail|| [6461 views] Top|| File under:
Who's in the News
33
[untagged]
4
Taliban
3
Govt of Iran
3
Islamic State
2
Govt of Iran Proxies
2
Houthis
2
Sublime Porte
1
Hamas
1
Moslem Colonists
1
Muslim Brotherhood
1
PFLP
1
Arab Spring
1
al-Shabaab (AQ)
1
Commies
1
Govt of Iraq
1
Govt of Qatar (MB)
1
Govt of Saudi Arabia
Bookmark
E-Mail Me
The Classics
The O Club
Rantburg Store
The Bloids
The Never-ending Story
Thugburg
Gulf War I
The Way We Were
Bio
Merry-Go-Blog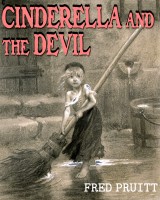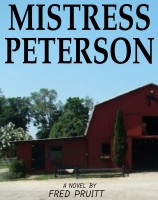 On Sale now!


A multi-volume chronology and reference guide set detailing three years of the Mexican Drug War between 2010 and 2012.

Rantburg.com and borderlandbeat.com correspondent and author Chris Covert presents his first non-fiction work detailing the drug and gang related violence in Mexico.

Chris gives us Mexican press dispatches of drug and gang war violence over three years, presented in a multi volume set intended to chronicle the death, violence and mayhem which has dominated Mexico for six years.
Click here for more information


Meet the Mods
In no particular order...


Steve White
Seafarious
Pappy
lotp
Scooter McGruder
john frum
tu3031
badanov
sherry
ryuge
GolfBravoUSMC
Bright Pebbles
trailing wife
Gloria
Fred
Besoeker
Glenmore
Frank G
3dc
Skidmark
Alaska Paul



Better than the average link...



Rantburg was assembled from recycled algorithms in the United States of America. No trees were destroyed in the production of this weblog. We did hurt some, though. Sorry.
34.239.179.228

Help keep the Burg running! Paypal: