Africa North
Egypt arrests Muslim Brotherhood leader
EGYPTIAN security forces have arrested a leading member of the opposition Muslim Brotherhood and three others in pre-dawn raids, the group says on its website.

Abdel Moneim Abul Futuh, a member of the Islamist group's politburo, Fathi Lashin, a former judge, Gamal Abdel Salam of the Arab doctors union, and teacher Abdel Rahman al-Gamal, were detained, the group said on Sunday. "The arrests are part of the regime's attempt to cut the Brotherhood off from Egyptian political life," the group's number two Mohammed Habib said on the website.

He said more than 140 members had been arrested in recent weeks.

The Brotherhood, Egypt's main opposition movement, is officially banned but members operate openly in the name of the group despite frequent government crackdowns. It fielded candidates running as "independents" in the 2005 election, clinching one fifth of the seats in parliament, which is controlled by President Hosni Mubarak's ruling National Democratic Party.

Egypt's next legislative election is scheduled for 2010.
Posted by: tipper || 06/28/2009 08:22 || Comments || Link || E-Mail|| [345 views] Top|| File under:
China-Japan-Koreas
South Korea to Boost Surgical Strike Capability Against North Korea
The South Korean military plans to speed up efforts to deploy ground, air and naval weapons systems for use in strikes against key facilities in North Korea in the event of war, the Ministry of National Defense said Friday.


Like their big moss soup plant?


The plan is part of a revised version of a military modernization package. The ministry unveiled the revision of the Defense Reform 2020 initiative drawn up in 2005. The updated plan is focused on securing independent capabilities to remove North Korea's asymmetrical military threat of nuclear and missile programs by deploying sophisticated surveillance, reconnaissance and striking assets.

In the case of an emergency, the military could conduct pre-emptive strikes against nuclear and missile facilities, an official at the Joint Chiefs of Staff (JCS) said.

Under an integrated defense mechanism, the Air Force's multi-purpose satellite, early warning aircraft and high-altitude unmanned aerial vehicles, along with a ground-based early warning radar, conduct surveillance and reconnaissance missions around the clock, according to the defense reform plan. Once signs of unusual movement, such as missile and nuclear tests, are detected, F-15K and other advanced aircraft are to conduct surgical strikes against the relevant facilities, it says.

Both ship-based and ground-based interceptors are ready to shoot down missiles from the North, it says.

The military is considering the introduction of up-to-date SM-6 extended range active missiles, which are being developed by the U.S. Navy and Raytheon, the JCS official said. The purchase of the PAC-3 missile interceptor system is also under consideration, he said.

The Army, for its part, will triple the number of its K-9 self-propelled howitzers and next-generation multiple launch rocket systems to counter attacks by North Korea's long-range artillery deployed near the border. About 15 trillion won ($11.6 billion) will go towards producing and deploying about 1,000 K-9 and new multiple launch rocket systems by 2020, said the JCS official.

The North is believed to have about 1,100 long-range artillery systems, including 60-kilometer-range 240mm rocket launchers, along the Demilitarized Zone dividing the two Koreas.

Under the revised plan, the military has readjusted its target troop reduction number to 517,000. The original plan called for cutting the troop level from 690,000 to 500,000 by 2020. For example, the military has decided to decrease the number of Marine force cuts from 4,000 to 3,200, in a bid to boost defense against North Korea's provocation in the volatile western waters.


Meh. All you need is enough people to throw hot dogs behind the advancing Nork army and it will turn them around.


The military has also decided to withdraw a plan to slash the number South Korean service members supporting the U.S. Army here, called Korean Augmentation Troops to the U.S. Army (KATUSA).

In an Army restructuring plan, five regional corps and two mechanized corps will be operated separately from three specialized commands for air operations, guided missiles and special operations. The Capital Defense Command in Seoul will serve as the regional corps responsible for the defense of the capital area after merging with the Capital Defense Corps currently based in Gyeonggi Province.

The Army will maintain 28 divisions in peacetime. In case of an emergency, the number will increase to 38 with the reinforcement of reserved troops.


How do you go from 28 divisions to 38 in one hour?
Posted by: gorb || 06/28/2009 04:47 || Comments || Link || E-Mail|| [467 views] Top|| File under:
Kim Jong-un will start as puppet leader
[Beirut Daily Star: Region] The youngest son of North Korean leader Kim Jong-il will be weak, vulnerable and at the mercy of the old guard for years to come under a stage-managed succession taking place in the hermit state. In fact, it is the youth and inexperience of Kim Jong-un, 25, that makes him the most appealing candidate to next wear the crown for the Kim family dynasty that has ruled the country since it was founded more than 60 years ago.

"The youngest child is seen as the most manageable," said Suh Jae-jean, president of the Korea Institute for National Unification, the South's top think tank for inter-Korean affairs. "For a period of time, he will be used as a puppet leader."

The succession process is in its early stages, with orders being given to high-ranking military officers and ruling Workers' Party officials that they should regard Jong-un as the next leader, South Korean government officials have said.

To raise his profile, Jong-un may be visiting some key parts of the ruling system such as the National Defense Commission, the seat of power in North Korea, one intelligence source said.

The North places great emphasis on seniority and the ruling elite around Kim Jong-il, mostly men in their 70s and 80s, are not about to take orders from his youngest son, the source said. Suh said he could foresee a time when Jong-un leads a new generation of cadres who are now in the 40s and 50s after the old guard has died.

Kim Jong-il, 67 and thought to have suffered a stroke last year that raised questions over his grip on power, in April elevated his brother-in-law, Jang Song-thaek, to the National Defense Commission in a move analysts saw as signaling he would serve as a caretaker while the successor gains experience.

While North Koreans would be willing to accept succession within the Kim family, Jong-un faces a long struggle to rise from obscurity and build a personality cult of his own, analysts said. Kim Jong-il was anointed successor by his father and state founder Kim Il-sung in 1974. His rise was managed carefully for 20 years before he took over in 1994 when his father died. Even then, it took him at least two years to secure his position.

For now, Kim Jong-il is likely in good health and his grip on power strong, South Korean Unification Minister Hyun In-taek told Reuters this week. He added that the North's recent saber-rattling, which included a nuclear test on May 25, was linked to Kim's need to consolidate power and through that secure the eventual succession of Jong-un.

Some analysts speculate the succession announcement may not come until 2012, the 100th anniversary of Kim Jong-il's father's birth.
Posted by: Fred || 06/28/2009 00:00 || Comments || Link || E-Mail|| [472 views] Top|| File under:
Europe
Danes support Afghanistan ops
Despite the fact that three Danish soldiers have been killed and five wounded in Afghanistan in the past 10 days, Danes are positive towards operations in the country, according to a Megafon poll for Politiken and TV2 News.

The poll says that 50 percent of those asked want Danish soldiers to continue their presence in Afghanistan's Helmand Province, while only 39 percent want their forces home. In comparison, only 24 percent of Britons want to keep forces in Afghanistan with a full 68 percent wanting a withdrawal. Danish troops are fighting alongside British troops in Afghanistan's unruly Helmand Province.


More poll details at link.
Posted by: trailing wife || 06/28/2009 11:08 || Comments || Link || E-Mail|| [341 views] Top|| File under:
More about the Iraqis being returned from Sweden
Long and self-indulgent article with a few nuggets of useful information. It appears that a large number of the expelled Iraqi asylum seekers are Assyrian/Chaldean/whatever Christians, not Sunni/Shiite/Kurds, who are indeed at risk when they return home. Prime Minister of Iraq Nuri al-Maliki has promised Swedish Prime Minister Fredrik Reinfeldt to protect the Iraqis that are sent back to cities like Baghdad.
Posted by: || 06/28/2009 00:00 || Comments || Link || E-Mail|| [339 views] Top|| File under:
Great White North
Canadian accused of al Qaeda ties ends Sudan exile
A Canadian citizen accused by the United Nations of being linked to al Qaeda flew out of Sudan Friday after a court order ended his six-year exile in Khartoum, his lawyers said.

Abousfian Abdelrazik, born in Sudan, has spent the past year taking refuge in Canada's embassy in Khartoum, fearing arrest over his suspected links to militants. Canada's government had until recently refused to offer assistance or issue a passport to Abdelrazik, 46, who is on a U.N. no-fly list naming him as an al Qaeda associate. But a Canadian Federal Court judge ruled on June 4 that Ottawa had to arrange Abdelrazik's return, a decision seen as a blow to the Canadian government's security policies.

"It will be a huge relief when we get to Canada. I can't rest until that happens," said Abdelrazik's lawyer Yavar Hameed, speaking to Reuters in Khartoum before their plane left. Hameed said no one had produced evidence to back up the U.N. allegations against Abdelrazik. Hameed said he had been concerned governments, including Washington, might to try to detain the suspect en route. "But Canada's department of foreign affairs have indicated to us they have taken all necessary precautions," he said.
Posted by: ed || 06/28/2009 10:32 || Comments || Link || E-Mail|| [309 views] Top|| File under:
Home Front: Politix
Slashing the Military to Pre-9/11 Levels
While trillions of borrowed dollars fly out of Washington in the form of stimulus (and into Washington from America's wallets), the federal government is cutting back in one area where the Founders believed a federal government was necessary — "to provide for the common defense."

Perhaps most alarming are the cuts to missile defense, right when our enemies are preparing advanced missile systems. As an illustration of the dramatic cuts, consider this alarming graphic provided by the Heritage Foundation:


Graph at link
Posted by: ed || 06/28/2009 08:22 || Comments || Link || E-Mail|| [348 views] Top|| File under:
India-Pakistan
Pakistan offers bounty for Taliban head
PAKISTAN has offered a $US615,000 reward for information leading to the capture, dead or alive, of Taliban head Baitullah Mehsud, currently holed up in the northwest tribal belt.

Two national Urdu-language newspapers and local papers in the northwest city of Peshawar carried an advert offering the 50-million-rupee ($A765,000) reward on Sunday for Mehsud, and other amounts for 10 of his senior militants.

"The government has announced a cash reward for anybody providing authentic information leading to the capture of these (11), dead or alive," said the advertisement.

It then goes on to list the 11 men, along with their bounties.

Fayyaz Tooro, home secretary of the North West Frontier Province, confirmed to AFP that the government had taken out the advert.

Mehsud already has a $US5 million bounty on his head offered by the United States, with the US State Department branding the warlord ``a key al-Qaeda facilitator in the tribal areas of South Waziristan.''

Posted by: tipper || 06/28/2009 08:25 || Comments || Link || E-Mail|| [348 views] Top|| File under:
IDPs Funds being misappropriated
[Geo News] President PML-Q NWFP Chapter Amir Muqam Saturday accused that the funds for the affected people of Swat and Malakand Operation are being largely manipulated by Baitul Maal. He was giving away the relief checque to fund established for the lawyers of Malakand here. Talking to Geo News, he said the Malakand affectees are not being fully helped, adding stopping the registration of affectees is quite regrettable. Amir Muqam demanded that all the relief funds should be all spent on the affectees. He said that Baitul Mall are embezzling the Rs5000 checques on a large scale, which is extremely condemnable.
Posted by: Fred || 06/28/2009 00:00 || Comments || Link || E-Mail|| [349 views] Top|| File under: Govt of Pakistan
US interference spawning terrorism in region
[Geo News] Jamaat Islami (JI) Secretary General Liaquat Baloch Saturday said the US interference and its armed action is causing the whole region to be inflicted with terrorism. Talking to various delegations at Mansoorah, he said after Pakistan and Afghanistan, the conditions are worsening in Iran. Liaquat said the Asian countries will keep on suffering from lawlessness, until US is staying in Afghanistan, adding it is imperative for the global peace that US withdraws its troops from Afghanistan. Engineered extremism was caused by drone attacks and bombardment at Lal Masjid, Jamia Hafsa and Darul Hifz in Bajaur,' JI leader said warning that Pakistan will not be allowed to turn into a secular country.


Yes, yes, it's all America's fault. Be careful, lest we be at fault even more.
Posted by: Fred || 06/28/2009 00:00 || Comments || Link || E-Mail|| [332 views] Top|| File under: Jamaat-e-Islami
Pakistan to start mass production of JF-17
ISLAMABAD - Pakistan is expected to start producing its first locally built modern fighter jet by the end of this month, joining other countries that manufacture their own combat aircraft, the chief of the country's air force said Saturday.

The JF-17 Thunder is a lightweight and multi-role combat aircraft. It was initially a collaborative project between China's Chengdu Aircraft Corporation and Pakistan Aeronautical Complex.


The JF-17 is the Pak version of the Chinese FC-1, which is an indigenous Chinese version of the export version of the MiG-33, which the Rooskies decided wasn't good enough for them.

The first two aircraft, which were entirely developed in China, were delivered to the Pakistan Air Force (PAF) in March 2007. The following year Pakistan started limited serial production, with plans for full-fledged production after completion of testing and avionics evaluation.

"We will start production of this aircraft from the 30th of this month (June) and, Inshallah, the first Made in Pakistan JF-17 aircraft will fly in Pakistan's airspace by end of this year," PAF chief Air Chief Marshal Rao Qamar Suleman said.

The announcement to start mass production of fighter jet comes as Pakistan has been increasingly relying on air power to defeat the Taliban militants in its north-western region. The air force has been increasingly used to dislodge militants from mountain tops and destroy their hideouts.

"PAF has extensively flown against the militants in Swat as well as in FATA and application of airpower has brought about tangible results," the country's air chief said, addressing a graduation ceremony. "This is a new type of warfare, in which PAF has been participating for the first time during the last one year or so in support of the Pakistan army."

The JF-17 is designed to be a cost-effective fighter which can meet the tactical and strategic needs of air forces of developing countries. Pakistan planned to produce 25 to 30 planes annually.
Posted by: Steve White || 06/28/2009 00:00 || Comments || Link || E-Mail|| [329 views] Top|| File under:
Iraq
Angry Iraqis demand protection
HUNDREDS of angry Iraqis gathered around the wreckage of a market bombing in Baghdad where 78 people were killed, demanding better protection from the Government when U.S. troops pull back to rural bases.

A string of blasts has cast doubt on Iraqi forces' ability to keep the lid on a stubborn insurgency as U.S. combat troops withdraw from towns and cities by June 30. More explosions on Thursday killed five policemen and at least two civilians.

Violence has dropped sharply across Iraq in the past year, but militants including Sunni Islamist al Qaeda continue to launch car and suicide bombings aimed at undermining the Shi'ite Muslim-led Government and reigniting sectarian conflict.

Residents at the site of Wednesday's blast in Baghdad's Sadr City slum sobbed and hugged each other, and many furiously cursed the authorities. The blast came four days after U.S. soldiers handed control of the Shi'ite area to Iraqi forces. "I expect more explosions," Mustafa Hussain, a 33-year-old grocer, said at the scene, where pieces of flesh, shreds of bloodied clothing and shoes still littered the area. "Iraqi forces don't have enough experience and they don't check vehicles well at their checkpoints ... they must prove their abilities to the people."

Jawad Kadhim, a 40-year-old Sadr City taxi driver, said the attack was aimed at stoking sectarian hatred. "The terrorist groups want to send a message that when the U.S. troops leave the cities there will be a security vacuum," he said. "Relaxed security and corruption at checkpoints is the main reason we fear what may come next."

A massive truck bomb killed 73 people near the northern city of Kirkuk overnight. That and the Sadr City market bombing were the bloodiest attacks in the country for more than a year.

Members of parliament delayed a grilling of the oil minister to denounce both bombings, and agreed to give the families of the Kirkuk blast victims one million dinars ($856.5) each.
Posted by: tipper || 06/28/2009 08:29 || Comments || Link || E-Mail|| [360 views] Top|| File under:
Amid rising violence, Maliki calls for national unity
[Iran Press TV Latest] Iraqi Prime Minister Nouri al-Maliki has called for national unity as a series of bombings left hundreds of Iraqis dead ahead of the US withdrawal from the country.

"Today we are in need of unity, as they have shown their teeth against us," said Maliki, who accuses the remnants of al-Qaeda for recent bombings in the county. Several bombings over the past three days in and around Baghdad killed nearly 100 people.

The prime minister also said that the "acts of terrorism" will not deter his government from regaining full sovereignty of the country. "On June 30 there will be a national stand," Maliki said at a commemoration for the sixth anniversary of the death of the founder of the Supreme Islamic Iraqi Council (SIIC), Sayed Mohammed Baqir al-Hakim. "It is a message to the world that we are now able to safeguard our security and administer our internal affairs," he added.

Under a security agreement, US combat troops must leave Baghdad and all major urban areas by June 30 and leave security responsibilities to Iraqis.
Posted by: Fred || 06/28/2009 00:00 || Comments || Link || E-Mail|| [335 views] Top|| File under: Iraqi Insurgency
Iraq PM aims to ease security fears
Nuri al-Maliki, the Iraqi prime minister, has attempted to ease concerns that a wave of violence will follow the pullback of US combat troops from cities and major towns. More than 250 people have been killed in a series of attacks in recent days, raising fears that Iraqi security forces will struggle to cope after the June 30 withdrawal.

But al-Maliki said that the planned move showed that Iraqi institutions were ready to ensure the safety of their own people and would be celebrated as "victory day". "We are on the threshold of a new phase that will bolster Iraq's sovereignty," he said on Saturday. "It is a message to the world that we are now able to safeguard our security and administer our internal affairs."

Al-Maliki has blamed the recent violence on fighters from al-Qaeda in Iraq, but said they would not be successful if the country remained united. He made the remarks as parliament met to debate the reasons for the apparently deteriorating security situation.

Tariq al-Hashimi, Iraq's Sunni vice-president, echoed the concerns of many Iraqis when he urged "our people to be more cautious and avoid, whenever possible, crowded areas unless there is something important".

In a statement posted on his website on Saturday, al-Hashimi urged Iraqi security forces to increase their presence in public areas, markets and mosques.

Saleh al-Mutlaq, a Sunni member of the Iraqi parliament and the leader of the Iraqi National Dialogue Front, told Al Jazeera: "Iraqis have a right to be scared, they know very well that the withdrawal of American troops from Iraq will leave a political vacuum in the country. This is an irresponsible withdrawal from Iraq, because there is not much change in the political process or the American policy in Iraq adopted by the previous US administration.

"Al-Maliki is not aware of the consequences after the American troops leave the country, he wants to deliver what the Iraqis want - an end to the occupation."

Ayad Allawi, a former Iraqi prime minister, said that the surge in violence was likely to continue unless "drastic measures" were taken. "Always we anticipated that once there was a drawdown in forces ... the Iraqi institutions - military and police - are not capable of shouldering the responsibility. Nor will the political landscape in the country encourage stability," he told Al Jazeera.

US forces are also to leave all cities and major towns of Iraq by the end of June, including Mosul and Kirkuk, where levels of violence remain persistently high.

A "small number" of US troops would be left in some Iraqi cities after the June 30 deadline at so-called Joint Security Stations to train and advise local security forces, a military spokesman said. The US military will also continue to provide intelligence and air support to Iraqi security forces.
Posted by: Steve White || 06/28/2009 00:00 || Comments || Link || E-Mail|| [381 views] Top|| File under:
Israel-Palestine-Jordan
Jordanian sentenced to 15 years in jail for stabbing German tourist
Jordan's State Security Court on Sunday sentenced a Jordanian to 15 years in jail with hard labour for attacking a German tourist in downtown Amman last year, judicial sources said. Mohammad Barham, 35, was found guilty of having stabbed tourist, Reinhardi Waldemar, 64, as he walked with his wife near the Husseini Mosque in central Amman on March 14, 2008. Waldemar was rushed to a nearby hospital where he was treated for knife wounds and recovered later.

The tribunal, in passing the maximum sentence, said Barham - an employee of the Amman municipality - had committed "a serious action which could have led to the murder of an innocent human being who came to Jordan as a tourist." The court also noted that the attack could "terrorise tourists and affect Jordan's reputation and its tourism industry."

Barham reportedly adopted an extremist Muslim ideology and was motivated by the belief that Westerners were to blame for all injustices inflicted on Muslims throughout the world.
Posted by: ryuge || 06/28/2009 09:55 || Comments || Link || E-Mail|| [324 views] Top|| File under:
Israeli officials deny knowledge of Gaza deal
[Beirut Daily Star: Region] Israeli officials played down reports on Friday that a deal was close with Hamas that would include the release of an Israeli soldier held captive in the Gaza Strip in exchange for Palestinians held in Israeli jails. Israeli and Palestinian political sources and Western diplomats confirmed, however, that Egyptian mediators were still working on a package of measures that could combine exchanges of prisoners, ceasefire agreements, an easing of Israel's blockade on Gaza and rapprochement between rival Palestinian factions.

A July 7 deadline set by Egypt for Islamist Hamas and the Fatah faction of Palestinian President Mahmoud Abbas to ease a schism that has divided Gaza from the Israeli-occupied West Bank, as well as this week's third anniversary of Hamas' capture of Israeli soldier Gilad Shalit, has fueled speculation of a deal.

Responding to Israeli press reports citing European diplomats that Shalit was about to be sent to Egypt, Israeli officials and European diplomats in the region said on Friday they knew of no new concrete developments in negotiations.

Hamas officials have also played down earlier reports.

Nonetheless, diplomats said negotiations were in train.

The family of Shalit, who also has French citizenship, has stepped up pressure on new Israeli Prime Minister Benjamin Netanyahu to reach a deal. The government has long balked at Hamas' price for Shalit's release, notably the freeing of leading Hamas fighters responsible for attacks on Israelis.
Posted by: Fred || 06/28/2009 00:00 || Comments || Link || E-Mail|| [338 views] Top|| File under: Hamas
Freed Hamas speaker urges Israel to accept truce
[Beirut Daily Star: Region] The Hamas speaker of the Palestinian Parliament, freed by Israel this week after three years in prison, has urged Israel to accept a long-term truce offered by the Islamist group. Although Hamas refuses to recognize Israel, it is offering "some type of reconciliation" that could, if accepted, bring lasting peace to the Middle East, Abdel-Aziz Dweik told Reuters in an interview on Thursday.

Israel should withdraw from Palestinian land to the borders it had before the 1967 Middle East War, and permit the creation of a Palestinian state with a pledge of non-violence, he said.

"We have to grasp this opportunity," Dweik said. "This is a moment of truth ... I hope the Israelis will take advantage of it for their benefit and for our benefit."

Hamas, which controls the Gaza Strip, opposes the dominant Palestinian Fatah group that recognizes Israel and is ready to conclude a comprehensive peace treaty.

Hamas does not recognize Israel but has spoken of a 15-year truce. Dweik said any truce should last as long as possible to allow reconciliation.

"Let Israel be clever enough to extend this kind of truce as much as they can, so that there will be a generation which will put aside any kind of dispute and reconcile," he said.

"I have repeatedly advised the Israelis," he added. "I told them that a new generation will grow instead of young people strapping explosive belts on their waists saying I want to kill myself and kill my enemy."
Posted by: Fred || 06/28/2009 00:00 || Comments || Link || E-Mail|| [344 views] Top|| File under: Hamas
A child dies, a martyr is born
Surely the Iyad Qarmout tshirts aren't far behind...

A Palestinian child was announced dead Saturday due to injuries he had sustained from the Israeli offensive on Gaza six months ago. Iyad Qarmout lost his life after his house was damaged by an Israeli raid that had hit an adjacent target, Palestinian medical sources told KUNA.


I assume his parents did not avail themselves of the free Israeli clinics set up even as the soldiers went over the fence.

In late December of 2008, Israel had launched a 22-day offensive that reaped lives of 1,495 people, most of them were women and children, while some 5,500 others were injured.
Posted by: Seafarious || 06/28/2009 00:00 || Comments || Link || E-Mail|| [330 views] Top|| File under:
Syria-Lebanon-Iran
Which State Security Branch Rules Tehran's Streets?
But now the question is being raise: what branch of state security is behind the violence against protesters?

Both the Basij and the Revolutionary Guards Corps (or Sepah) were founded in the first year of the Islamic Republic in 1979, following a decree by Iran's first Supreme Leader, Ayatollah Ruhollah Khomeini. "From the start, the Sepah was about building a popular army, one that had the duty to protect the Islamic Republic from within," explains Moshen Sazegara, a former founder of the Revolutionary Guards, who later fell out with the regime and currently resides and works as a journalist in the United States.

Today the Sepah is estimated to have 125,000 forces, while the Basij — which by Imam Khomeini's initial intentions was to comprise "twenty million" — numbers up to an estimated six million and is active in most cities, towns and villages across Iran. The majority of Basiji are involved in volunteer services at mosques.

Over the years, however, certain units among the Basij were trained for state control purposes. In 1999, they appeared prominently as shock troops in quelling urban dissent following student demonstrations that initially sought greater freedom for the press. "Increasingly, Sepah used the Basij as a force for indoctrination and in the role of a watchdog group on campuses, factories and even tribal units," says Frederic Wehrey, adjunct senior policy analyst at the Rand Corporation, who has done several joint-studies on the Sepah. "The aim was to militarize civil society to prevent currents that the Islamic Republic is opposed to."

"These past weeks," Sazegara estimates, "the state has used about 12,000 such plainclothes forces in addition to another 28,000 official police and Sepah forces to control the dissent."

But Sazegara sees the possibility for division. "Many of the commanders in the Sepah have children who are in their twenties and who have joined the recent protests," he told TIME. Since Ahmadinejad took office in 2005, the Supreme Leader swapped out most wartime commanders in the Sepah, replacing them, in Sazegara's words, "with a bunch of yes-men."

"There are many Basijis who were in support of Mousavi," says an Iran-based analyst who requested anonymity, himself previously an active member of the Basij. "Many Basijis are upset that the recent violence has been attributed to them."

Former Sepah founder Sazegara concurs, adding that many of the plainclothes controlling the streets and meting out excessive violence to protesters are "intelligence personnel of the Sepah, some of them even with military degrees, but showing up in plainclothes to take on the appearance of the Basij."
Posted by: ed || 06/28/2009 10:39 || Comments || Link || E-Mail|| [342 views] Top|| File under:
Iran opposition rejects partial recount
IRAN's opposition leaders have rejected a panel set up to hold a partial recount in the disputed presidential vote as political deadlock continued to grip the Islamic republic.

Mir Hossein Mousavi, President Mahmoud Ahmadinejad's strongest rival in the June 12 race, is insisting on a new vote while another defeated candidate, Mehdi Karroubi, is demanding an independent panel to probe irregularities. Their defiance flies in the face of the nation's top political arbitration body the Expediency Council, which has urged all candidates to cooperate with the panel set up by the electoral watchdog the Guardians Council.

But the streets of Tehran appeared quiet on Sunday, with the authorities warning they would suppress any further protests over the vote that triggered the worst unrest since the 1979 Islamic revolution.

The international community continues to voice alarm about the violent crackdown on the opposition in the election aftermath, but Iran has hit back, accusing Western nations, particularly the United States and Britain, of meddling.

Facing its biggest threat in 30 years, the Islamic regime has sought to quell the disquiet over the election results by ordering a partial recount. The Guardians Council, an unelected body of 12 jurists and clerics, said Friday it would create a special committee of political figures and candidate representatives to recount 10 per cent of the ballots and draw up a report on the vote.

But Mr Karroubi, a reformist former parliament speaker who came a distant fourth on June 12, said in a letter to the Guardians Council that a partial recount was "not enough''. He called for an independent panel to probe :all aspects of the election'', in the letter published in his newspaper Etemad Melli.

Mr Mousavi rejected the panel outright on Saturday, while the other defeated candidate, Mohsen Rezai, has agreed to be part of the panel if Mousavi and Karroubi also agree to nominate representatives to the body.

But Mr Mousavi, who has spearheaded the massive public opposition to the vote, has demanded a re-run, refusing to be cowed by a persistent crackdown by the authorities against his supporters and even an aide turning against him. "Limiting the probe into complaints about electoral irregularities to recounting 10 per cent of the ballot boxes cannot attract people's trust and convince public opinion about the results,'' he said on his campaign website. "I insist again on cancelling the election (results) as the most suitable way out of the problem,'' he said.
Posted by: tipper || 06/28/2009 08:19 || Comments || Link || E-Mail|| [336 views] Top|| File under:
Lebanese PM-designate vows unity government
[Iran Press TV Latest] Lebanese Prime Minister-designate Saad Hariri has vowed to seek a unity government to handle all challenges facing the country.


That always works well.


"A capable government should be able to face Israeli threats, and preserve unity among the Lebanese," Hariri said after being tasked with forming the country's next cabinet by President Michel Suleiman on Saturday.

We "will safeguard the constitution, institutions, sovereignty, independence and the project of the building of the Lebanese state," Al Manar TV quoted him as saying.

Hariri said that he will hold talks with parliamentary blocks, and will explain to them the depth of the challenges Lebanon is facing in order to reach unified stands for the interest of Lebanon.

His selection as prime minister was set after days of consultation between Lebanon's various political factions and a private meeting between Hariri and the Hezbollah leader Hasssan Nasrallah.

In total, Hariri was proposed by 86 of Lebanon's 128 deputies -- 71 lawmakers from his own majority alliance, in addition to Parliament Speaker Nabih Berri and his bloc of 12 parliamentarians along with two Armenian deputies were in favor of Hariri's premiership, according to various groups.
Posted by: Fred || 06/28/2009 00:00 || Comments || Link || E-Mail|| [342 views] Top|| File under:
Miliband: West interested in engaging Iran
[Iran Press TV Latest] Britain has announced it will attempt to engage Iran despite the Tehran government's reaction to the country's post-election violence.

"We continue to believe that the engagement we proposed with Iran is right, that we continue to say when we have concerns about treatment of the Iranians," British Foreign Secretary David Miliband said on Saturday.

Speaking to reporters at the Greek island of Corfu, Miliband said, "We should leave no room for excuse. The debate taking place in Iran is in reality a debate between Iran and the West."

The European Union and the United States have criticized the Iranian government's response to protests that sparked following the victory of President Mahmoud Ahmadinejad on June 12 with nearly two-thirds of the votes.

Defeated presidential hopefuls Mir-Hossein Mousavi and Mehdi Karroubi rejecting the election result as fraudulent and demanded a re-run.

At least 20 people were killed and many others injured when some protests turned violent. Tehran blames 'saboteurs' for the deaths of the Iranian protesters.
Posted by: Fred || 06/28/2009 00:00 || Comments || Link || E-Mail|| [332 views] Top|| File under: Govt of Iran
Syria threatens to take back Golan by force
*Snicker* How many times have they tried thus far?

[Haaretz Defense] Syrian officials threatened on Saturday to take back the Golan Heights by force if a peace agreement involving the return of the strategic plateau is not reached with Israel, Army Radio reported.

A group calling itself the Syrian Committee for the Freedom of the Golan said it would take steps to regain control of the territory, adding that Israel has not shown willingness to achieve peace or to return what they called "Syrian land."

The comments were made at the inauguration ceremony, attended by Syrian President Bashar Assad, for a new communications center in Quneitra. "The communications center will report on the troubles of Syrian residents residing in the occupied Golan under barbaric and racist Israeli rule," Syrian Information Minister Mohsen Bilal was quoted as saying at the ceremony, in a reference to Druze in the Golan who wish to live under Syrian sovereignty.

Last Sunday, Assad rejected Prime Minister Benjamin Netanyahu's offer to resume peace talks between the two countries from "point zero." Assad said the negotiations should resume from the point at which they stopped under former Prime Minister Ehud Olmert, when the two sides had planned to formulate mutual commitments that would enable the talks to move to a direct negotiations stage. The indirect negotiations stopped some six months ago, following Operation Cast Lead, and the announcement of early elections in Israel.

Israel gained control of the Golan Heights during the 1967 Six-Day War. Syria insists that the basis for peace talks with Israel is a full withdrawal from the territory.


Which will not happen until Israel trusts that Syria will not again use the Heights to rain down missiles on the communities below, which is how the Syrians had used them before.

These days the Golan, as a strategic high ground, is over-rated. Longer-range missiles and accurate fire-control means that Syria, if it wishes, can launch missiles at Israel from its own territory today.

What's humorous in all this is that the Syrians, as is so typical for them and the Arab mind-set, can't imagine actually making a 'deal' -- it's all about their demands and never about what they'll do in return. Even the ethereal 'peace' they'd offer isn't worth anything and everyone knows that. But their world-view is that the infidels eventually have to accept their something-for-nothing offer.
Posted by: Fred || 06/28/2009 00:00 || Comments || Link || E-Mail|| [396 views] Top|| File under: Govt of Syria
Saad Al-Hariri declared Lebanon's new premier
The influential member of the Lebanese Parliament, Saad Al-Hariri, was declared on Saturday as the prime minister of the planned government. The announcement was made by President Michel Suleiman after completing consultations with the various blocs of the parliament.

Up to 86 members of the 128-seat Lebanese Parliament have declared support for naming the powerful Al-Hariri as head of the prospected government, it was officially declared earlier on Saturday.

Lebanese President Michel Suleiman assigned Saturday MP Saad Al-Hariri to form a cabinet after 86 lawmakers nominated the son of the murdered Prime Minister for the post.

Al-Hariri, 39, is the second eldest son of Rafik Al-Hariri, Lebanon's prime minister who was assassinated on February 14 2005, and is married to Lara Bashir Al-Adham and has three sons.

He studied High-school in France and Saudi Arabia, and graduated from Georgetown University in 1992 with a degree of International Relations.Al-Hariri junior became involved in politics following the murder of his father and has spearheaded the Future Current ever since.

He ran for parliamentary elections in 2005 representing Beirut constituency, and has formed a majority of 35 MPs. He was re-elected this year to head a parliamentary majority of 41 lawmakers out of the 128-seat house. Al-Hariri junior has a background career in communications and information technology, and was member of boards in many private firms.
Posted by: Seafarious || 06/28/2009 00:00 || Comments || Link || E-Mail|| [776 views] Top|| File under:
Who's in the News
67
[untagged]
8
Govt of Iran
4
TTP
2
Taliban
2
Iraqi Insurgency
2
Hamas
1
Jemaah Islamiyah
1
Moro Islamic Liberation Front
1
Thai Insurgency
1
Govt of Syria
1
Govt of Pakistan
1
Hezbollah
1
Jamaat-e-Islami
Bookmark
E-Mail Me
The Classics
The O Club
Rantburg Store
The Bloids
The Never-ending Story
Thugburg
Gulf War I
The Way We Were
Bio
Merry-Go-Blog
Hair Through the Ages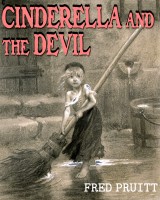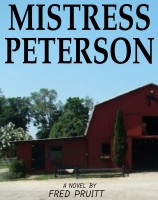 On Sale now!


A multi-volume chronology and reference guide set detailing three years of the Mexican Drug War between 2010 and 2012.

Rantburg.com and borderlandbeat.com correspondent and author Chris Covert presents his first non-fiction work detailing the drug and gang related violence in Mexico.

Chris gives us Mexican press dispatches of drug and gang war violence over three years, presented in a multi volume set intended to chronicle the death, violence and mayhem which has dominated Mexico for six years.
Click here for more information


Meet the Mods
In no particular order...


Steve White
Seafarious
Pappy
lotp
Scooter McGruder
john frum
tu3031
badanov
sherry
ryuge
GolfBravoUSMC
Bright Pebbles
trailing wife
Gloria
Fred
Besoeker
Glenmore
Frank G
3dc
Skidmark
Alaska Paul



Better than the average link...



Rantburg was assembled from recycled algorithms in the United States of America. No trees were destroyed in the production of this weblog. We did hurt some, though. Sorry.
54.237.183.249