-Lurid Crime Tales-
Luxury yachts offer pirate hunting cruises
Ananova, salt to taste


Luxury ocean liners in Russia are offering pirate hunting cruises aboard armed private yachts off the Somali coast. Wealthy punters pay £3,500 per day to patrol the most dangerous waters in the world hoping to be attacked by raiders.


Eegad! Inverse mercenaries! Just how bored are these rich Russkies anyway?


When attacked, they retaliate with grenade launchers, machine guns and rocket launchers, reports Austrian business paper Wirtschaftsblatt.

Passengers, who can pay an extra £5 a day for an AK-47 machine gun and £7 for 100 rounds of ammo, are also protected by a squad of ex special forces troops.


Not a bad deal on the ammo.


The yachts travel from Djibouti in Somalia to Mombasa in Kenya. The ships deliberately cruise close to the coast at a speed of just five nautical miles in an attempt to attract the interest of pirates.

"They are worse than the pirates," said Russian yachtsman Vladimir Mironov. "At least the pirates have the decency to take hostages, these people are just paying to commit murder," he continued.


Vladimir just doesn't appreciate the entrepreneurial spirit. There are all kinds of possibilities here. How much could we get for a Talib-hunting safari in Helmand? Any takers?
Posted by: Atomic Conspiracy || 06/28/2009 14:11 || Comments || Link || E-Mail|| [6476 views] Top|| File under:
Afghanistan
Afghan minister says drug strategy is 'perfect'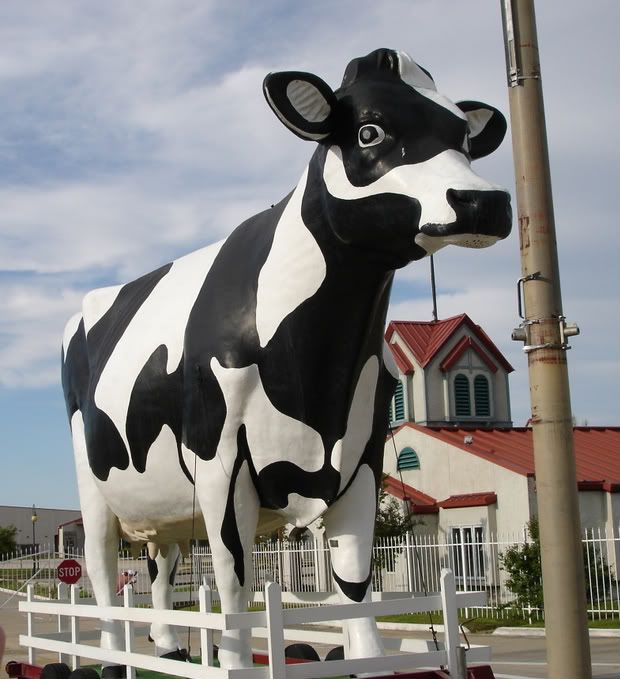 Afghanistan's counternarcotics minister says his country's drug policy is "perfect."


Err, I beg to differ until poppies are no longer pop-ular.


Gen. Khodaidad said Sunday that Afghanistan has achieved "a lot of success" with its anti-drug strategy — which relies heavily on manual eradication of opium poppy fields.


Now if you'd just get more than one guy to do it, that would be great.


The U.S. on Saturday announced it would no longer support efforts to eradicate poppy plants — branding such efforts as a "waste of money."

Khodaidad, who goes by one name, also said the Afghan government is waiting to see the new U.S. strategy and that officials would work with their American counterparts on it after they figure out how to milk it.

Still he says there is no "deficiency" in the Afghan strategy.


And any talk to the contrary is moooot.
Posted by: gorb || 06/28/2009 04:53 || Comments || Link || E-Mail|| [6466 views] Top|| File under:
Afghan Policeman Kills his Eight Fellows
[Quqnoos] An Afghan police has gunned down eight other policemen Friday night in the southern Helmand province, officials said.

A spokesman for Helmand governor, Daud Ahmadi, said the assailant has fled the checkpoint in Lashkar Gah, the centre of Helmand, taking along the weapons of the killed policemen. Daud Ahmadi said the incident occurred Friday midnight in Peer Sabaz area at the provincial capital, adding no clue yet to the reason of the deadly attack.

The spokesman avoided to disclose the identity of the murderer but termed him a 'disloyal' serviceman, fearing to have alleged links to the Taliban militants. No groups have attacked the checkpoint and the casualties caused by the conflict inside the station, Ahmadi added.


But, but, but we're told Muslims do not kill other Muslims. I'm so confused!
Posted by: Fred || 06/28/2009 00:00 || Comments || Link || E-Mail|| [6466 views] Top|| File under: Taliban
Karzai's Brother Deserves Death: Bomber
[Quqnoos] A Pakistani suicide attacker, who failed to target President Karzai's brother, said Ahmad Wali Karzai deserves to be killed

Afghan intelligence agency in Kandahar arrested Habibullah, the bomber, who was hanging around close to Mr Wali Karzai's office that was partly destroyed after seven suicide bomber attacked the building last month.



Canadian Special Forces defused the suicide vest and reportedly have taken the suicide attacker along for interrogation.

A 19-year old Pakistani national, wearing black suicide vest was captured alive Friday morning near Ahmad Wali Karzai-led provincial council in the southern Kandahar city, the spiritual birthplace of the Taliban militants.

Quqnoos' correspondent Mohammad Masumi saw the suicide attacker; described him a squint teenager,


What on earth is a squint teenager, as opposed to any other kind?

dressed in dark gray clothing. According to the suicide attacker, he was trained by Pakistani Taliban in Quetta, a north-western city of Pakistan. "I was told by a Pakistani Talib to try and kill Kandahar provincial council chief and head of the provincial reconciliation committee and their assassination is allowed," the bomber told Quqnoos's reporter.

Canadian Special Forces -- a part of around 2,200 Canadian troops stationed in Kandahar -- defused the suicide vest and reportedly have taken the suicide attacker along for interrogation.

Taliban militants have not made any immediate comments on the arrest of the suicide bomber, who is reportedly trained and assigned by the Taliban.
Posted by: Fred || 06/28/2009 00:00 || Comments || Link || E-Mail|| [6467 views] Top|| File under: Taliban
Karzai invites Talibs to vote
Inviting the Taliban and other opposition groups to participate in the country's second presidential polls, President Hamid Karzai Saturday said violence was not solution to problems.

Taliban should vote instead of talking of attacking the elections, Karzai told a news conference at his Presidential Palace. The incumbent president is one of the 41 candidates for the presidential elections scheduled to be held on August 20.

Taliban and other groups, holding arms so far, as well as other eligible Afghan voters should register themselves and participate in the landmark presidential elections. He said if Taliban wanted to serve the nation, it was the best way to stop violence and participate in the electoral process to rebuild the country.

"I appeal them to shun violence for ever," said the Afghan leader who is the favourite among the candidates as he stands for the second term in office of the president of Afghanistan.

"Nice doggie," he said over-heartily. "Where is that damn rock?", he thought, frantically checking the ground for a good-size stone...

In recent months, there is visible increase in Taliban violence in the southern and southeastern zones while both military and non-military officials are worried about the spread of Taliban into the comparatively peaceful northern and western zones of the country. It is because of this spiraling violence that many observers believe the militants could disrupt the upcoming presidential elections by staging attacks in cities, including the central capital Kabul.
Posted by: Seafarious || 06/28/2009 00:00 || Comments || Link || E-Mail|| [6467 views] Top|| File under:
Bangladesh
Five hurt as bomb goes off in train
[Bangla Daily Star] A bomb went off in a bogie of a train in Mobarakganj Railway Station of Kaliganj upazila in Jhenidah yesterday leaving five people injured.


"Honey, did you pack my bomb?"


The injured were Abu Bakar, 54, his wife Jobaida, 45, of Chuadanga, Tisha, 23, Toma, 8, and Suraya, 9 of Darshana. Jobaida was seriously injured. She was rushed to Jessore Sadar Hospital.


"I put it in your overnight bag, dear, just in case you need it."


Police and locals said when the train, heading for Sagardari, reached Mobarakganj around 5:30pm the bomb exploded and the bogie caught fire.
"It's set to go off at 5:30, you know."
"Oh, don't worry. We'll be in Mobarakganj by then."
Station Master Golam Mostafa of Mobarakganj Railway Station said passengers instantly leaped out of the train after the bomb exploded.
"Gangway!"
"Look out below!"
"We're outta here!"
On-duty railway personnel extinguished the fire. Sources said the bomb was probably in an overhead luggage compartment of the bogie.
Posted by: Fred || 06/28/2009 00:00 || Comments || Link || E-Mail|| [6468 views] Top|| File under:
Britain
UK fury as staff arrested in Iran
The UK has demanded the immediate release of Iranian staff at its Tehran embassy who were arrested on Saturday. Iranian media earlier reported that eight local staff at the mission had been detained for their "considerable role" in post-election riots.

UK Foreign Secretary David Miliband called the arrests "harassment" and dismissed the allegations as baseless.

Relations between the countries are strained after Tehran accused the UK of stoking unrest, which London denies. Iran has repeatedly accused foreign powers - especially Britain and the US - of stoking the unrest that swept the country after the 12 June election, which handed President Mahmoud Ahmadinejad a decisive victory. In the fallout of the crisis, Tehran expelled two British diplomats in the past week, and the UK has responded with a similar measure.

Mr Miliband said about nine employees had been detained in total, but some had been released. "We are still concerned about a number of them who to our knowledge have not been released... The numbers are changing hour by hour," he said on the sidelines of a European security meeting on the Greek island of Corfu.
'The idea that the British Embassy is somehow behind the demonstrations and protests that have been taking place in Tehran in recent weeks is wholly without foundation," he added.

A strong protest had been made directly to the Iranian authorities, but there had been no response.

Mr Miliband said he would discuss the arrests with his European Union colleagues. "All European countries have made clear that they want to stand together in standing up for the diplomatic principles that are important for our diplomatic activity all over the world," he said. The arrests were first reported by Iran's semi-official Fars news agency. "Eight local employees at the British embassy who had a considerable role in recent unrest were taken into custody," Fars said, without giving a source.

Some 17 people are thought to have died in street protests after the disputed presidential poll, which the opposition complains was rigged.
Posted by: tipper || 06/28/2009 08:12 || Comments || Link || E-Mail|| [6470 views] Top|| File under:
Caucasus/Russia/Central Asia
More clashes in Russia's North Caucasus kill 5
A Chechen terrorist group with ties to the late warlord Shamil Basayev claimed responsibility for the suicide bombing attack on a North Caucasus regional leader that killed three, according to a statement posted on a rebel-linked Web site Sunday.

Interior Ministry troops patrolling a village south of the Dagestani regional capital Makhachkala clashed with a group of 10 gunmen who tried to hole up in village houses Saturday, but were driven into surrounding hillsides, ministry spokesman Mark Tolchinsky said. A police officer was killed.

Officials then called in helicopter gunships and armored vehicles to shell the forests where the gunmen hid out. Troops sweeping the forest Sunday morning found the bodies of four gunmen, Tolchinsky said.

Earlier this month, gunmen killed Dagestan's top law enforcement official as he stood outside a wedding banquet in Makhachkala.
Posted by: ed || 06/28/2009 10:35 || Comments || Link || E-Mail|| [6467 views] Top|| File under:
Europe
Turks increasingly turn to Islamic extremism
In an audio message from a hide-out in South Asia this month, an Al Qaeda chief did something new: He sang the praises of an ethnic group that once barely registered in the network. "We consider the Muslims in Turkey our brothers," said Mustafa Abu Yazid, the network's operations chief. Lauding Turkish suicide bombers killed in recent attacks near the Afghan-Pakistani border, he declared, "This is a pride and honor to the nation of Islam in Turkey, and we ask Allah to accept them amongst the martyrs."

The message is the latest sign of the changing composition of Islamic extremism, anti-terrorism officials and experts say. The number of Turks in Al Qaeda, long dominated by Arabs, has increased notably, officials say. And militant groups dominated by Turks and Central Asians, many of whom share Turkic culture and speak a Turkic language, have emerged as allies of and alternatives to Al Qaeda in northwestern Pakistan. "We are aware of an increasing number of Turks going to train in Pakistan," said a senior European anti-terrorism official who asked to remain anonymous because the subject is sensitive. "This increase has taken place in the past couple of years."

Turkey's secular tradition and official monitoring of religious practice for years helped restrain extremism at home and in the diaspora. But the newer movements churn out Internet propaganda in Turkish as well as German, an effort to recruit among a Turkish immigrant population in Germany that numbers close to 3 million. "We are seeing almost as much propaganda material from these Turkic groups as we are from Al Qaeda," said Evan Kohlmann, a U.S. private consultant who works with anti-terrorism agencies around the world. "Turks were perceived as moderate with few connections to Al Qaeda central. Now Germany is dealing with this threat in a community that could be a sleeping giant."

Germany is especially vulnerable because it has troops in Afghanistan. The threat could also intensify in other countries with Turkish populations, such as France, Belgium and the Netherlands, whose anti-terrorism agencies focus on entrenched extremism in large North African communities. And the implications are serious for Turkey, a Muslim ally of the West and a longtime gateway to battlegrounds in the Middle East and Asia.

As Al Qaeda's multiethnic ranks burgeoned in the 1990s, Turks trained in Afghanistan and fought in Bosnia-Herzegovina and the Russian republic of Chechnya. In 2003, Al Qaeda suicide bombers killed 70 people in attacks on synagogues and British targets in Istanbul, Turkey's largest city. Despite Turkey's population of more than 70 million, however, Turks were once among the smallest contingents in the network.

"I used to tell the Germans they are very lucky because you couldn't find much radicalization among Turks," said Zeyno Baran, a Turkish-born expert on Islam at the Hudson Institute, a think tank in Washington. "No one was paying much attention to Turks because they were considered the safe group."

Although Turkey works closely with Western anti-terrorism forces, some officials say it devotes more energy to fighting Kurdish separatists. Baran expressed concern that the moderate Islamist government in power since 2002 has lowered its guard. "With the government's reluctance to talk about the problem of Islamist ideology, Al Qaeda and groups like that seem to think there's an opening in Turkey and with Turks," said Baran, whose forthcoming book is titled "The Other Muslims: Moderate and Secular."

Combat-hardened Central Asians have adopted a global agenda and tapped a new recruitment pool. Only five years ago, Kohlmann said, there was little need for Turkic-language translators to monitor extremist Internet traffic; now they are in demand. "These groups are trying to establish their pedigree and catering their propaganda to Turkic speakers who don't speak Arabic or Pashto," the dominant language in the Afghan-Pakistani border region, he said. "Their media organizations are saying: We are the equivalent of Al Qaeda for Turks."

The Islamic Jihad Union, an Uzbek-led group, has alternately competed and worked with Al Qaeda. The organization trained and directed two Turks and two German converts who have agreed to plead guilty in a 2007 bomb plot against U.S. targets in Germany. Last year, the group announced that another recruit, a 28-year-old Turk born in Bavaria, killed two U.S. soldiers in a suicide bombing in Afghanistan.

During the same period as the attack last year, half a dozen French and Belgian militants were training in Al Qaeda compounds in the Waziristan region of Pakistan. The subsequent description by a French trainee of the nationalities of the fighters he encountered departs from the commonly held image of an essentially Arab movement. "It's possible to join different groups: a big Turkish group, an Arab group (the smallest of all the groups), a group of Uighurs from . . . northwest China, the biggest group," the trainee, Walid Othmani, said during an interrogation by French police after his arrest in January of this year.

Othmani, who is of Tunisian descent, said he trained with a mixed group of Arabs and North Africans that was led by an Egyptian and numbered 300 to 500 fighters. The Uzbeks, meanwhile, totaled about 3,000, according to Othmani's confession. He said a Turkish contingent of 1,000 to 2,000 was commanded by a Turk. It's not clear how precise his estimates are, investigators say. Some numbers seem accurate, others larger than expected based on previous intelligence. Overall, his account is regarded as credible, investigators say.

The mix of nationalities may reflect the future in the making. Yazid, Al Qaeda's veteran financial chief, runs the network's day-to-day operations while Osama bin Laden and his deputy, Ayman Zawahiri, devote themselves largely to avoiding capture, officials say. Yazid used his recent audio message to make an urgent appeal for money. "And here we, in the battlefield in Afghanistan, are lacking a lot of money and a weakness in operations because of lack of money, and many mujahedin are absent from jihad because of lack or absence of money," he said, according to a translation by Kohlmann's organization, the NEFA Foundation.

As Al Qaeda weathers hard times, the appeal geared to Turkic speakers suggests that audience is seen as a source of rejuvenation, experts said. "They are attempting to broaden their appeal, and it certainly looks like an instinctual competitive reaction to the sudden flourishing of Turkic-speaking jihadi groups in the Afghanistan-Pakistan theater," Kohlmann said. "It's an evolving recruitment and financing market for them, and they don't want to be left out in the cold."
Posted by: ryuge || 06/28/2009 08:36 || Comments || Link || E-Mail|| [6463 views] Top|| File under:
India-Pakistan
Fazlullah's family nabbed: Malik
[Geo News] Federal Interior Minister Rehman Malik Saturday said the family of Mullah Fazlullah has been nabbed and they are being treated in respectable manner and not being manhandled.

Talking to media here, the interior minister said the extremists are not Taliban; instead they are Zaliman (Wrongdoers) and an absolute crackdown will be launched against them and they would not be spared any chance at all to rally again.


Does he mean miscreants or taqfiri?

Rehman Malik said Afghan soil is being utilized for terror purposes and this issue would be tabled at every forum, adding he urged his Afghan counterpart to stem cross-border interference.

Malik said decision regarding making religious education compulsory along with the worldly education, has been taken up and a Madrassa Regulatory Authority would be established by August for the implementation on the project. The authority will be responsible for registration of students, admission, examination system and forming strategy to stem the miscreant elements from entering madaris (seminaries). The new syllabus will include physics, mathematics, chemistry and English in addition to the Holy Quran.


A confusing statement: I assume Minister Malik means that madrassas must add sciences, math and English to their current curriculum of memorizing Muslim religious texts, and not that the Koran will be made mandatory in public schools.
Posted by: Fred || 06/28/2009 00:00 || Comments || Link || E-Mail|| [6465 views] Top|| File under: TTP
Tomb blown up in Landikotal
[The News (Pak)] Unidentified miscreants blew up tomb of a minister's uncle in Landikotal area of Khyber Agency Friday morning. In March last year, Hafiz Abdul Azeem, uncle of Federal Minister for Zakat and Ushr Pir Noorul Haq Qadri, was killed along with his son and a nephew by armed men in Jamrud tehsil of Khyber Agency.


Now they've been killed again. I'm sure someone feels terribly clever.

Belonging to a spiritual family from Landikotal, people from many areas used to visit the grave of Hafiz Abdul Azeem. Locals said two bombs were panted near the tomb in Pirokhel area of Landikotal, which destroyed the mausoleum.

Two more explosive devices planted to blow up the tombs of Maulana Nooruddin Qadri, nephew of the minister and Maulana Humayun Qadri, brother of the minister, were defused by the bomb disposal squad, they added.


Good on the bomb disposal squad! May they have many successes.
Posted by: Fred || 06/28/2009 00:00 || Comments || Link || E-Mail|| [6466 views] Top|| File under: TTP
Militant killed in Kohat
[The News (Pak)] A militant commander was killed and two others sustained injuries in a search operation in Sheendand area of the Frontier Region (FR) Kohat on Friday.

Sources said security forces launched a search operation in Turk Ismailkhel area of Sheendand and Jawakai, FR Kohat, and killed Abid Ramzi, commander of the banned outfit Tehrik-e-Taliban Pakistan (TTP) Darra Adamkhel and injured two others. One of them was identified as Jawwad. About 42 suspects were also arrested in the operation. Abid Ramzai along with two accomplices had escaped from Kohat jail last year.
Posted by: Fred || 06/28/2009 00:00 || Comments || Link || E-Mail|| [6462 views] Top|| File under: TTP
Convoy attack leaves four soldiers dead in N. Wazoo
[The News (Pak) Top Stories] Seven people -- four of them Armymen -- were killed and 33 others, including 21 soldiers, injured in attacks on a military convoy in North Waziristan Agency (NWA) and air strikes in South Waziristan Agency (SWA) on Friday.

The attack on security forces' convoy jeopardised the Feb 17, 2008 peace accord between the government and Hafiz Gul Bahadur-led Taliban militants in the volatile North Waziristan Agency, bordering Afghanistan's restive Khost province.

Military officials based in the North Waziristan Agency blamed the local militants for the attack. They claimed to have intercepted conversations of senior militant commanders, asking their fighters to continue attacking security forces and government installations, as their peace accord with the government had already been scrapped.

They said militant commanders, however, decided not to make public their decision of scrapping the peace deal, as they could lose sympathies of tribesmen. "We were aware of their terrorist activities and attacks on security forces but we kept silence in the larger interest of poor tribesmen. But now I must say the government might launch a full-scale operation in the North Waziristan Agency," said an official, wishing anonymity.

Official sources told The News a military convoy, which had left Miramshah, headquarters of the North Waziristan Agency, for Bannu came under attack near an abandoned flourmill in the town.

Militants had planted heavy explosives material close to the wall of the roadside factory, which went off when the heavily-guarded military convoy was passing through the area. Four soldiers died on the spot while 18 others were injured, some of them critically. The injured soldiers were later airlifted and shifted to a military hospital in Bannu.

Security forces immediately cordoned off the area and blocked the Bannu-Miramshah road for all kinds of traffic for four hours. Later in the day, security forces arrived in large numbers and started demolishing the factory building with the help of bulldozers so that the militants could not use it for terrorist acts in future.

The owner of the flourmill had closed it several years ago and portions of the building had been demolished by tribesmen. The same military convoy again came under attack when it reached the Naurak village in Mirali subdivision. Suspected militants attacked the military convoy through an improvised explosives device (IED). Three soldiers were injured in the blast, which caused damage to a few vehicles.

The military officials finally decided to stop their journey on the dangerous Bannu-Miramshah road when another IED was recovered near the Kajhori post in Mirali. The military convoy was then taken to a nearby FC camp and ordered not to leave the area till the situation became normal.

The violence-stricken Utmanzai Wazir tribesmen in the North Waziristan Agency were in great shock over the attack on the military convoy. They condemned the attack and termed it an invitation to disaster.

"Like the rest of the areas, the militants will remain safe but we will suffer in case of a military operation," a seemingly-terrified tribal elder remarked when approached by The News in Miramshah.

Sources close to the militants said though the Taliban in the North Waziristan Agency had not yet claimed responsibility for the attack, they were demanding an end to the ongoing military operation in Janikhel and Bakakhel villages of FR Bannu.

Meanwhile, three suspected militants, including an Uzbek national, were reportedly killed and 12 others injured in air strikes carried out by PAF planes and gunship helicopters on alleged hideouts of Baitullah Mehsud in the adjoining South Waziristan Agency.

Official sources, however, claimed higher death toll in the bombing and artillery shelling. Three fighter jets pounded suspected positions of the Taliban commander at Ladha, Seegagarai, Ladha Sarai, Ashanki Gudawai, Makeen, Dwatoi and Piaza villages.

According to the sources, the PAF planes after making a few rounds of flights over the region started heavy bombing on the militants' positions. The tribal region reportedly echoed with two dozen explosions. Tribesmen in Miramshah said they heard heavy explosions when the planes pounded Makeen in the South Waziristan Agency.

However, they were not aware of any human losses as communication to the area was suspended since the military operation was launched. Military officials said three militants, including an Uzbek, were killed in Makeen.

According to the sources, 12 injured militants were brought to a private health centre in Makeen, five of them in serious condition. The sources among the militants said they had now started burying their dead during night time after the recent drone attack on the funeral procession of slain militant commander Khwaz Wali Mehsud in Makeen. Tribal sources said several shops were destroyed in Shamankhel village of Ladha subdivision in the bombing.
Posted by: Fred || 06/28/2009 00:00 || Comments || Link || E-Mail|| [6470 views] Top|| File under: TTP
Paks arrest Mullah Fazlullah's family
The family of Mullah Fazlullah, who heads the Taliban of Swat Valley, has been taken into custody, Rehman Malik, Federal Interior Minister, told reporters. He said that Fazlullah's family is safe in government's custody.

Fazlullah has been on the run since the peace deal with the government collapsed and military launched an operation in Malakand Division in April this year.
Posted by: Seafarious || 06/28/2009 00:00 || Comments || Link || E-Mail|| [6460 views] Top|| File under:
Iraq
Cycle of violence kills 15, injures 50 in Baghdad market
[Beirut Daily Star: Region] A booby-trapped motorcycle loaded with nails and ball-bearings exploded in a crowded bazaar Friday in Baghdad, killing at least 19 people and wounding 50, Iraqi officials said. The attack occurred just four days before the deadline for US combat troops to withdraw from cities.

The wave of violence that killed more than 200 people this week has raised fresh doubts about the ability of Iraqi forces to provide security as their US partners become less visible.

Another explosion in the northern city of Mosul killed an Iraqi soldier and wounded two others, police said.

The Baghdad explosion occurred just after 9 a.m. when the market was packed with young people buying or selling motorcycles in central Baghdad, according to police. Ghaith Abdullah, 35, was unloading motorcycles he planned to sell from his truck when the blast occurred. "I saw a ball of fire and some motorbikes were lifted about 10 meters into the air," he said. "When the smoke from the explosion vanished, I saw a large number of young men lying on the ground soaked in blood."

"There were others who were screaming and crying for a lost brother or a friend. I do not know why these explosions are taking place and the Iraqi security forces are doing nothing to stop them," he added.

Nobody claimed responsibility for the attack, but insurgents frequently target crowded market districts to try to maximize casualties. The motorcycle bazaar is only open on Fridays.

The market has been hit by several bombings in the past, but Iraqis had resumed flocking to the area due to a sharp drop in violence.

An aide to anti-US Shiite cleric Muqtada al-Sadr, Sheikh Asaad al-Nassiri, denounced the bombings - many of which targeted Shiite areas - and called on worshippers to protest the violence after Friday prayers in Kufa, south of Baghdad. He also read a statement from Sadr that blamed the Americans for the bombings and called on his followers to demand "security, services, independence and sovereignty by peaceful and civilized means."

In Sadr City, protesters burned an American flag as an official from Sadr's office told the crowd that the US was trying to use the bombing as an excuse not to withdraw. "The latest criminal acts inside Iraqi cities are clear proof that there will be no withdrawal and that the occupier is trying to find pretexts to stay in our holy land," Salman al-Fraiji said.

Attacks in Iraq have continued on a daily basis despite the security gains of the past two years, but the recent bombings have been larger in terms of numbers killed.

A medical assistant at one of the hospitals where the victims were taken, who identified himself as Abu Mohammad, said many of the wounded people had been struck by nails and ball-bearings and suffered severe burns.

Police and hospital officials, who gave the death toll on condition of anonymity because they weren't authorized to release the information, said more than 50 people had been wounded.
Posted by: Fred || 06/28/2009 00:00 || Comments || Link || E-Mail|| [6468 views] Top|| File under: Iraqi Insurgency
Israel-Palestine-Jordan
Palestinian factions' talks to resume in Cairo tomorrow
Representatives of Palestinian factions of Hamas and Fatah are expected to resume their sixth round of talks in Cairo on Sunday.

Upon arrival Hamas Deputy politburo, Dr. Moussa Abu Marzouq who heads his faction in the talks said that the meeting was at an invitation of Egypt with the participation of Fatah's high ranking official Ahmad Quraei who is scheduled to arrive later tonight.

Earlier, Egyptian Intelligence Chief Omar Suleiman stressed importance on continuing Egyptian efforts and find the means to end Palestinian internal dispute to reach a national reconciliation.

Several media outlets said that the talks should be serious and should put an end to political arrests and media war between Fatah and Hamas.

In the past, Hamas has called for the release of all political prisoners in the West Bank, but such call was not answered in full despite the recent release of some prisoners in the past few days.
Posted by: Seafarious || 06/28/2009 00:00 || Comments || Link || E-Mail|| [6460 views] Top|| File under:
Southeast Asia
Abu Sayyaf kill seven policemen, two soldiers
Suspected al-Qaida-linked militants killed seven policemen in an ambush Sunday after their comrades shot to death two government soldiers in a separate attack in the southern Philippines, security officials said. Navy Rear Admiral Alex Pama said suspected Abu Sayyaf gunmen opened fire Sunday on a police convoy negotiating a dirt road in far-flung Sumisip township on Basilan island, killing seven policemen. Two other policemen survived the ambush and were taken to a hospital.

The policemen were returning to camp in nearby Maluso township after escorting a Basilan town mayor, who has backed recent offensives against Abu Sayyaf militants. The gunmen apparently thought the mayor was in the police convoy when they attacked, Pama told The Associated Press by telephone. The gunmen may have wanted to avenge the loss of several fighters during recent marine offensives and the recent escape of a lending company employee, whom the militants have held for months in the hope of getting a ransom payment, Pama said.

Basilan police chief Salik Macapantar said up to 100 suspected Abu Sayyaf gunmen staged the ambush. Army troops, marines and policemen were pursuing the attackers. "We were scoring. We were moving to finish them off," Macapantar said. "This is what happens when policemen really go out there to try to end lawlessness." In Manila, national Police Chief Jesus Versoza on Sunday deployed more than 200 members of an elite special action force to Basilan to help combat the militants.

In a separate attack late Saturday, another group of suspected Abu Sayyaf gunmen killed two unarmed soldiers involved in the construction of a school in nearby Tipo Tipo township, also on Basilan. The soldiers, who belonged to an army engineering brigade, walked off a school construction site to buy cigarettes when they were fired upon, Pama said. The attackers may have thought the soldiers had guns they could steal. "This is pure murder of unarmed noncombatants who were helping the town build a school," Pama said.
Posted by: ryuge || 06/28/2009 09:42 || Comments || Link || E-Mail|| [6468 views] Top|| File under:
Hunt on for 2 more Jemaah Islamiyah suspects
[Straits Times] INDONESIAN police are hunting for two more suspects, believed to be Singaporeans, in their crackdown on Jemaah Islamiah terrorist network in the country.

Sources said both were the sons of Samad Subari, 53, a long-time JI member who was nabbed in Bandarlampung, shortly after the anti-terror squad Densus 88 detained fugitive Husaini Ismail in Central Java last weekend. Both men are also Singaporeans.

'The two sons escaped. We're still after them now,' said a police source who spoke on condition of anonymity. 'Both of them are young adults and are involved in this. Both of them work as sellers of banana fritters.'

Indonesian police criminal investigation director Susno Duadji would not reveal the number of Singaporeans nabbed during last weekend's security blitz in Central Java and Lampung in southern Sumatra.

'We have arrested six people,' said Commissioner General Susno, declining to provide further details.

Husaini was the last member of a five-man cell arrested for plotting to crash a plane into Singapore's Changi airport in 2002. Their leader was Mas Selamat Kastari.

Among the six people in custody now are Husaini's wife, Rasidah Subari, 44, their sons Lukman, 20, and Mukmin, 19, according to Kompas daily.

The Jakarta Globe, quoting sources, said on Saturday that Husaini's wife and sons had entered Indonesia legally using their Singapore passports. But they had obtained Indonesian identity cards by using falsified documents.

The Jakarta Globe also said that Husaini was related to Samad.

Mas Selamat was deported to Singapore in 2006. He escaped in February last year and was recaptured in Johor in April.
Posted by: Fred || 06/28/2009 00:00 || Comments || Link || E-Mail|| [6467 views] Top|| File under: Jemaah Islamiyah
9 wounded in bomb attack
[Straits Times] NINE people were wounded in a bomb attack at a bus terminal in the southern Philippines on Saturday, police said.

The blast, the latest in a string of attacks in the south over the past few months, hit in the town of Tacurong on Mindanao island, regional police spokesman Chief Inspector Alexander Sarabia said.

While no one has claimed responsibility for Saturday's blast, the military said they have reason to believe it was carried out by a 'special operations group' of the separatist Moro Islamic Liberation Front (MILF).

'The planned bombing activities targetting bus terminals and military installations clearly ... is a part of their diversionary effort to inflict casualties,' regional army spokesman Lieutenant Colonel Jonathan Ponce said.

'These rogue MILF groups are very desperate,' he said, adding that a military ordnance team was helping police secure the area around the attack to make sure there are no follow-up blasts.

The 12,000-strong MILF in August last year broke a five-year ceasefire and attacked several towns and villages across Mindanao, sparking a humanitarian crisis that has left tens of thousands homeless.

The fighting has also left more than 300 combatants on both sides dead, as well as many others injured, according to the military.
Posted by: Fred || 06/28/2009 00:00 || Comments || Link || E-Mail|| [6464 views] Top|| File under: Moro Islamic Liberation Front
3 killed in Thai south
[Straits Times] A THAI soldier, a policeman and a suspected Muslim militant were killed in an early morning clash in the kingdom's troubled south on Saturday, police said.

They said about 200 officers and soldiers sealed off a house after villagers tipped them off about a building where separatist militants were staying in the Bannang Sata district of Yala province.

Militants inside the house opened fire on security forces as they stormed the building, killing one soldier and a policeman, police said, while a man was shot dead as he tried to escape.

An unknown number of men remain inside the house while security forces continue to surround it, police added.

Violence in Thailand's deep south has spiked in recent weeks, with masked gunmen killing 11 worshippers in a mosque earlier this month in Narathiwat province - one of the worst attacks in the past five years of insurgency.

Thai police have announced a 5,900-dollar reward for leads on the attack, which wounded another 12 people as they attended evening prayers.
Posted by: Fred || 06/28/2009 00:00 || Comments || Link || E-Mail|| [6461 views] Top|| File under: Thai Insurgency
Syria-Lebanon-Iran
UNIFIL finds 20 launch-ready Katyushas
[Jerusalem Post Middle East] In an effort to prevent a flare-up along the northern border, UNIFIL has increased its operations in southern Lebanon and has begun entering villages in search of Hizbullah weapons caches, according to information obtained recently by Israel. In one recent successful operation in the eastern sector of southern Lebanon, UNIFIL peacekeepers uncovered close to 20 Katyusha rockets that were ready for launch.

UNIFIL operates under Security Council Resolution 1701, passed following the Second Lebanon War in 2006. Operations in villages have been a point of contention between UNIFIL and Israel, which said over the past three years that the peacekeeping force was failing to prevent Hizbullah's military buildup in southern Lebanon since it refrained from entering villages. Hizbullah, the IDF believes, has deployed most of its forces and weaponry - including Katyusha rockets - inside homes in the villages. Until now, UNIFIL and the Lebanese army have mostly operated in open areas.

According to information obtained by Israel, UNIFIL has also succeeded recently in thwarting attacks that were planned against its own personnel.

UNIFIL's increased activity comes amid concerns in Israel that Hizbullah will launch an attack along the northern border to avenge the assassination of the group's military commander Imad Mughniyeh in Damascus last year.

Hizbullah was behind a thwarted attempt earlier this year to attack the Israeli Embassy in Baku, Azerbaijan, according to foreign sources. The group has also tried using Palestinian proxies for attacks within Israel, without success. These frustrations, Israel fears, might lead the group to try a retaliatory attack against the northern border, which would be easier operationally.

While Hizbullah has amassed tens of thousands of Katyusha rockets since the 2006 war, it is having trouble recruiting new fighters and is short several hundred men. Before the Second Lebanon War, the assessment in Israel was that Hizbullah had some 6,000 fighters. The group's current recruitment difficulties are believed to stem from its failure to keep its promises to rebuild homes in Lebanese villages damaged during the war in 2006. This disappointment with Hizbullah is also understood in the IDF as being responsible for the group's defeat in parliamentary elections in Lebanon earlier this month.

Meanwhile, late Thursday night, Lebanese news agencies reported that the IDF was moving tanks and armored vehicles to the border area along the Mount Dov and Mount Hermon region. There was no Israeli comment on the reports.

Lebanese newspaper A-Safir reported that Israel had proposed direct political negotiations with the new Lebanese government, making the overture via an Israeli army delegation in contacts with its Lebanese counterpart under UNIFIL's auspices.

Earlier Thursday, Lebanese lawmakers overwhelmingly reelected a pro-Hizbullah parliament speaker, signaling that the political factions are moving toward a unity government. Reelecting Hizbullah ally Nabih Berri for a fifth consecutive term is expected to smooth the way for the formation of a new government in the coming weeks, which majority leader Saad Hariri is tipped to head.

Hariri said picking Berri for the job "consolidates national unity and preserves civil peace." The choice of Berri, a Shi'ite, is in accord with Lebanon's sectarian power-sharing structure, which calls for the speaker to be a Shi'ite, the prime minister a Sunni and the president a Maronite Catholic. Both parliament and cabinet are divided evenly between Muslims and Christians. Berri heads the Shi'ite Amal movement that together with Hizbullah controls most of the Shi'ites' 27 seats in the 128-member legislature. He was the sole candidate for the post, which he has held since 1992.

Berri addressed lawmakers after his appointment, urging rivals to assist in the formation of a national unity government. The Lebanese should "benefit from favorable regional and international developments... to consolidate peace and stability," he said. "This requires that we contribute toward the creation of a national government."

The June 7 vote brought victory for the Western-backed coalition, which fought off a strong challenge from Hizbullah and its allies. But it also underscored the deep divisions among the Lebanese.
Posted by: Fred || 06/28/2009 00:00 || Comments || Link || E-Mail|| [6463 views] Top|| File under: Hezbollah
Mousavi rejects electoral body, proposes arbitration panel
[Iran Press TV Latest] Defeated presidential candidate Mir-Hossein Mousavi has proposed the establishment of an arbitration committee to probe into what he calls election 'irregularities'.

In a letter to the Guardian Council, Iran's election watchdog, on Saturday, Mousavi said an independent and legal committee, which would be accepted by all presidential contenders and supported by senior clerics, would pursue and settle the issues that sparked protests after the June 12 presidential election.

Reiterating his position on the final result of the election, he said the nullification of the disputed election would be the most "appropriate" solution to ongoing situation and a means to rebuild public confidence.

Following the re-election of President Mahmoud Ahmadinejad by a landslide, Iran became the scene of rallies with Mousavi and Mehdi Karroubi, another candidate, rejecting the result as fraudulent and demanding a re-run.

Mousavi, the last Iranian prime minister, said that certain members of the Guardian Council have violated regulations in the election and did not observe impartiality.

"So, the body or a team assigned by it cannot make a fair judgment on the post-election events."

The letter came after the Guardian Council on Thursday announced that it would form a special committee to probe the 10th presidential vote.

Despite a deadline set by the Guardian Council, neither Mousavi nor Karroubi appointed a representative to the body's special committee.

Meanwhile, Mohsen Rezaei, who has withdrawn his complaints, had said that he would only send an representative to the committee only if the other candidates did so as well.
Posted by: Fred || 06/28/2009 00:00 || Comments || Link || E-Mail|| [6463 views] Top|| File under: Govt of Iran
Iran condemns G8 stance on its election
[Iran Press TV Latest] Iran's Foreign Ministry says the country "regrets" a "hasty" statement by the Group of Eight major powers about its June 12 presidential election.

"The Islamic Republic of Iran condemns the interfering and unacceptable remarks by the President of the European Parliament. Such hasty remarks are made under circumstances that the Guardian Council has not yet completed the process of probing into election complaints," Iranian Foreign Ministry spokesman Hassan Qashqavi said Saturday.

His remarks came after EU President Hans-Gert Pottering offered to lead a mission of EU lawmakers to Iran to help defuse the tense situation following the disputed June 12 presidential election.

Pointed to mass participation of Iranian voters, the spokesman said, "The election was held in a highly competitive and free atmosphere and in accordance with law."

"The world expects foreign ministers of the eight industrialized nations to focus on their predetermined agenda and raise serious problems that their countries and the international community are faced with," he said.

"If the president and other members of the European Parliament pay a visit to Iran within a framework of mutual respect and interests, it can be regarded as a positive step toward the expansion of parliamentary ties between Iran and Europe. Otherwise, it will not be fruitful at all," Qashqavi added.

On Friday, the G8 foreign ministers deplored post-election violence in Iran, which led to the loss of lives of Iranian civilians.

They also urged Iran "to respect fundamental human rights including freedom of expression" and said that the crisis should be settled through "democratic dialogue and peaceful means."

Following the re-election of President Mahmoud Ahmadinejad on June 12, Iran became the scene of rallies with defeated presidential hopefuls Mir-Hossein Mousavi and Mehdi Karroubi rejecting the election result as fraudulent and demanding a re-run.

Tehran has summoned ambassadors from Britain, France, Switzerland, the Czech Republic and Canada to warn them against "interfering" in the internal affairs of the country.

The meeting of the G8 foreign ministers was held in Trieste in northeastern Italy to discuss the means to restore security to Afghanistan.
Posted by: Fred || 06/28/2009 00:00 || Comments || Link || E-Mail|| [6467 views] Top|| File under: Govt of Iran
Jailed Iran reformists tortured to confess foreign plot
[Mail and Globe] Jailed members of the former Iranian reformist government are believed to have been tortured in an attempt to force them into TV "confessions" of a foreign-led plot against the Islamic regime.

According to Iranian blogs and websites, the government wants to implicate in an alleged conspiracy the defeated reformist candidates in this month's presidential poll, Mir Hossein Mousavi, and Mehdi Karroubi.

Mostafa Tajzadeh, Abdollah Ramezanzadeh and Mohsen Aminzadeh, all Mousavi supporters, are reported to have undergone "intensive interrogation" sessions in Tehran's notorious Evin prison since being arrested in a mass round-up of opposition figures following Mahmoud Ahmadinejad's disputed re-election.

The three, who all served under the former reformist president, Mohammad Khatami, are among several hundred activists, academics, journalists and students detained in a crackdown coinciding with the brutal suppression of street protestors who believe the election was stolen.

Fellow prisoners are reported to have heard screams of pain from Tajzadeh, a former deputy interior minister, and Ramezanzadeh, who was Khatami's government spokesperson, during interrogations at Evin's section 209, which is reserved for political prisoners and run by the hardline intelligence ministry.

Aminzadeh, an ex-deputy foreign minister, was heard shouting "I am not going to give interviews."

A spokesperson for Amnesty International said the reports came from "very credible sources".

The Iranian authorities have used this technique before to humiliate and discredit opponents. In 2007, state television aired "confessions" by US-Iranian academics Haleh Esfandiari, Kian Tajbakhsh and Ramin Jahanbegloo in which they said they had worked with pro-democracy groups that the regime claimed were plotting its downfall.

This week, state television broadcast interviews with several people admitting to being "terrorists" after purportedly taking part in street demonstrations.

Tajzadeh's wife, Fakhrosadat Mohtashamipour, told the pro-reform website Emruz that she and a lawyer had been denied access to him since his arrest the day after the 12 June election. "Any quote or remarks made by these people in the current situation has no credibility. My husband's only crime is his efforts to secure a high turnout," she said.

Tajzadeh (53) a member of the pro-reform Islamic Participation Front and the Islamic Revolution Mojahedin Organisation, has been a staunch critic of Ahmadinejad. After the president was first elected four years ago, Tajzadeh told the Guardian that Ahmadinejad's leading supporters wanted to create an atmosphere similar to that under the Taliban in Afghanistan.

Renewed fears have been voiced over the health of another jailed reformist, Saeed Hajarian, a former Khatami adviser who is severely disabled from a failed assassination attempt nine years ago.

Reports of Hajarian's death on blogs and Twitter were dismissed by the reformist website Parlemannews, which quoted "informed sources" as saying he was in "relative health" and being given essential medication and care.

Meanwhile, state TV reported that the head of Mousavi's information committee, Abolfazl Fateh, had been prevented from leaving Iran for Britain, where he is a PhD student. Fars, a pro-Ahmadinejad news agency close to the country's Revolutionary Guard, said he had been banned from travelling to allow the authorities to investigate "recent gatherings", a reference to the pro-Mousavi demonstrations.
Posted by: Fred || 06/28/2009 00:00 || Comments || Link || E-Mail|| [6466 views] Top|| File under: Govt of Iran
Mass detentions of potential pro-reform leaders muting opposition
Iranian authorities have barred journalists for international news organizations from reporting on the streets and ordered them to stay in their offices. This report is based on the accounts of witnesses reached in Iran and official statements carried on Iranian media.

The Iranian government has seized and detained several hundred activists, journalists and students across the nation, in one of the most extensive crackdowns on key dissidents since the 1979 Islamic Revolution.

Even as unprecedented protests broke out on the streets after the June 12 disputed presidential election, the most stinging backlash from authorities has come away from the crowds through roundups and targeted arrests, according to witnesses and human rights organizations. They say plainclothes security agents have also put dozens of the country's most experienced pro-reform leaders behind bars.

The Iranian government says only that unspecified figures responsible for fomenting unrest have been taken into custody.

The arrests have drained the pool of potential leaders of a protest movement that claims President Mahmoud Ahmadinejad stole the election by fraud. They also point to the potential for high-profile trials -- and serious sentences -- before a special judicial forum created to handle cases from the unrest.

With the main reformist candidate Mir Hossein Mousavi under constant police surveillance, protests demanding a new vote have withered. Many of those rounded up during demonstrations have been released within days.

But most of those detained in raids against potential opposition remain in custody. That has spread fear among Mousavi supporters and left the opposition movement reeling.

More than 200 arrests in crackdown
"We heard some news about people who are arrested at night and we are worried if it could happen to us," a Tehran resident active in the protests wrote in an e-mail Friday, asking for anonymity for fear of government retaliation.

The targeted arrests appear to have begun the day after the election. Several of Iran's best-known reformist politicians were taken into custody, including the brother and several close allies of former President Mohammad Khatami.

Since then, at least 230 more students, professors, journalists and reformists have been arrested, according to the International Campaign for Human Rights in Iran. At least 29 are known to have been released, the New York-based organization said in a list released Wednesday, although it acknowledged that the numbers were constantly changing.

The crackdown appears to have grown bolder as the government escalated its use of force on the streets.

Security agents arrested nearly the entire staff of Mousavi's newspaper, The Green Word, Monday night, seizing 25 people in a raid on its offices, according to a statement on Mousavi's Web site. Four or five who were out of the office during the raid remain free, according to the paper.

Posted by: Fred || 06/28/2009 00:00 || Comments || Link || E-Mail|| [6468 views] Top|| File under: Govt of Iran
Who's in the News
67
[untagged]
8
Govt of Iran
4
TTP
2
Taliban
2
Iraqi Insurgency
2
Hamas
1
Jemaah Islamiyah
1
Moro Islamic Liberation Front
1
Thai Insurgency
1
Govt of Syria
1
Govt of Pakistan
1
Hezbollah
1
Jamaat-e-Islami
Bookmark
E-Mail Me
The Classics
The O Club
Rantburg Store
The Bloids
The Never-ending Story
Thugburg
Gulf War I
The Way We Were
Bio
Merry-Go-Blog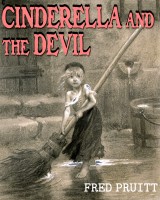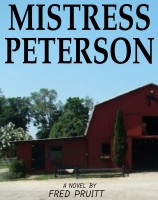 On Sale now!


A multi-volume chronology and reference guide set detailing three years of the Mexican Drug War between 2010 and 2012.

Rantburg.com and borderlandbeat.com correspondent and author Chris Covert presents his first non-fiction work detailing the drug and gang related violence in Mexico.

Chris gives us Mexican press dispatches of drug and gang war violence over three years, presented in a multi volume set intended to chronicle the death, violence and mayhem which has dominated Mexico for six years.
Click here for more information


Meet the Mods
In no particular order...


Steve White
Seafarious
Pappy
lotp
Scooter McGruder
john frum
tu3031
badanov
sherry
ryuge
GolfBravoUSMC
Bright Pebbles
trailing wife
Gloria
Fred
Besoeker
Glenmore
Frank G
3dc
Skidmark
Alaska Paul



Better than the average link...



Rantburg was assembled from recycled algorithms in the United States of America. No trees were destroyed in the production of this weblog. We did hurt some, though. Sorry.
3.235.60.144

Help keep the Burg running! Paypal: