Afghanistan
Mullen: 2 years to turn tide in Afghanistan
WASHINGTON – The nation's top military officer warned Monday that the deaths of Afghan civilians caught up in U.S. combat operations could cripple President Barack Obama's revamped strategy for the seven-year-old war. "I believe that each time we do that, we put our strategy in jeopardy," Adm. Mike Mullen, chairman of the Joint Chiefs of Staff, said. "We cannot succeed ... in Afghanistan by killing Afghan civilians."

Mullen said additional forces and new tactics can help the United States turn a discouraging tide in Afghanistan. He said he was hopeful that "in the next 12- to 24 months, that we can stem the trends which have been going very badly in Afghanistan the last three years."

But speaking at the Brookings Institution, Mullen sounded frustrated that as the first of 21,000 U.S. reinforcements arrive, Taliban insurgents are having a seemingly easy time using America's military prowess against it.

Mullen pointed to this month's disputed U.S. airstrikes in Farah province, in which women and children were apparently among dozens of civilians killed. The United States says the Taliban is responsible for at least some of the deaths, but Mullen didn't spend much time defending U.S. actions.

The May 4-5 incident is still under investigation and Mullen indicated the details may always remain murky.

Mullen refused to rule out the use of unmanned drones, which the United States uses to target insurgent hideouts in both Afghanistan and Pakistan. Witnesses in the latest incident say a drone flew overhead before the U.S. bombs fell.

"We can't tie our troops' hands behind their backs," Mullen said.

Afghans blame U.S. airstrikes for the deaths and destruction in two villages in the western province. American officials say the Taliban held villagers hostage during the fight.

"We've got to be very, very focused on making sure that we proceed deliberately, that we know who the enemy is," Mullen said. "The enemy uses this very effectively against us."

It is unclear how many people died. The Afghan government has paid out compensation to families for 140 dead, based on a list gathered from villagers. The U.S. military has said that figure is exaggerated, but it has not provided its own estimate.

If the Afghan toll is correct, it would be the largest case of civilian deaths since the 2001 U.S.-led invasion to oust the Taliban.

Mullen said it will take as long as two years for the United States to make full use of an extra 21,000 forces now moving into the country. He said he is encouraged that the first units arriving this spring seem to be off to a fast start.

"I would look to 2009 and 2010 to be incredibly important years in Afghanistan," Mullen said. "The violence level is up, the Taliban is much better organized than they were before."
Posted by: GolfBravoUSMC || 05/19/2009 12:04 || Comments || Link || E-Mail|| [6476 views] Top|| File under:
Bangladesh
Rohingya rebels trained JMB men
Jama'atul Mujahideen Bangladesh (JMB) had close links with Rohingya Solidarity Organisation (RSO), an insurgent group in the Myanmarese state of Arakan, JMB explosives expert 'Boma Mizan' revealed in interrogations. Sources close to Rab interrogators said Mizan and some other JMB operatives received training from RSO arms experts in a camp near Myanmar border in 2002.

Now executed JMB chief Shaekh Abdur Rahman sent them for the training. In exchange for arms training, JMB's explosives experts trained RSO men to improvise and detonate bombs and grenades.

Harkat-ul-Jihad-al Islami (Huji) Bangladesh, another outlawed Islamist outfit, too had strong connections with RSO.

Officials from the police, Rapid Action Battalion (Rab), Criminal Investigation Department (CID) and some intelligence agencies have been interrogating Mizan, who is on a seven-day remand after being captured by Rab on May 14. The sources said JMB military wing's former chief Ataur Rahman Sunny and activist Galib are among those trained by arms experts of the Rohingyan outfit.

Sunny was executed in March 2007 along with five other militant kingpins including his brother Abdur Rahman and JMB operations commander Siddiqul Islam alias Bangla Bhai. Galib is behind bars.

"Mizan said their training from RSO was conducted somewhere in Chittagong hill tracts and lasted 10 days. He did not give anymore details," an investigator told The Daily Star in return for anonymity.

Mizan and the others, who took training from RSO, later trained JMB operatives across the country, said the investigator.

Shaekh Abdur Rahman himself would used to liaise with RSO. He would also maintain ties with Huji.

Some persons claiming to be former Huji men told this correspondent that in the late 80s and 90s many of their fellow operatives took arms training from Rohingya rebels. They said the RSO men trained the Huji operatives in greater Chittagong, particularly in deep forest of the hill districts.

RSO had some make-shift camps for their shelter and training. A good number of RSO-trained Huji cadres went to Arakan to fight for the Rohingyas, they added.

Sources said Huji took RSO help in securing weapons as well as funds. The Rohingyan group had extensive supplies of arms, and for funds it would count on a number of Muslim-majority countries especially those in the Middle East.
Posted by: Steve White || 05/19/2009 00:00 || Comments || Link || E-Mail|| [6478 views] Top|| File under: Jamaat-ul-Mujahideen Bangladesh
Britain
Britain is Lost, Cont'd - MoD Edition
The UK Government Monday lost an appeal to overturn a court ruling that British soldiers can be covered by human rights laws while on the battlefield. It centred on a test case brought by the family of Private Jason Smith, who died of heatstroke while serving with the Territorial Army in Iraq in 2003.

The ruling means the European Convention on Human Rights (ECHR) applies to UK forces abroad - even in battle.

The Ministry of Defence (MoD) had said in a statement the Act could not be guaranteed in certain situations. "The Ministry of Defence has argued consistently that in the heat of battle during dynamic and fast moving military operations on foreign territory, the UK could not secure the rights and freedoms which the ECHR seeks to guarantee, " a spokesman for the MoD earlier said.

The ruling will could lead to more families wishing to sue the MoD for negligence. The legal process began with a judicial review requested by Private Smith's family, following the inquest into his death. The MoD accepted that the Human Rights Act applied to Private Smith, as he died on a British military base. However, in a judgement last April, the judge ruled more widely that the MoD had an obligation to avoid or minimise risks to the lives of its troops, wherever they were serving - even while on patrol or in battle.

Otherwise, he said it risked breaching the "right to life" enshrined in the European Convention on Human Rights.

The MoD appealed amid fears that the judgement raised serious questions over sending troops into combat abroad, because absolute protection could never be guaranteed on the battlefield.
Posted by: Seafarious || 05/19/2009 00:00 || Comments || Link || E-Mail|| [6469 views] Top|| File under:
China-Japan-Koreas
U.S. Positions Interceptors for Nork Missiles
The head of the Pentagon says that the United States has 30 ground-based interceptors in place targeting potential missiles from North Korea. U.S. Secretary of Defense Robert Gates said at a Senate hearing on Thursday of the interceptors that the "system really is only capable against North Korea, and that 30 interceptors in fact provide a strong defense against Pyongyang."

Addressing the Senate Armed Services Committee, Gates explained the new administration's plans to cut spending for an increase in the number of such interceptors to 44, saying 30 is a sufficient amount for defense considering the North's current missile capability. The ground-based interceptors are not the only means of missile-interception available to the U.S., and Gates has chosen to redirect funds to other more proven ones.

He did not elaborate where exactly the interceptors are positioned. Gates' remarks come amid rising tensions on the Korean peninsula after the North launched what it claims was a satellite last month.

Although Pyongyang failed to put the satellite into orbit, experts say the launch was successful in that it allowed the North to test its long-range missile capabilities.
Posted by: Steve White || 05/19/2009 00:00 || Comments || Link || E-Mail|| [6478 views] Top|| File under:
Stalemate on 50th Day of Detention of SKor
A South Korean working in the Kaesong Industrial Complex has now been held incommunicado for 50 days by North Korea. The North has consistently refused South Korean authorities access to the man, identified as Yoo (44), who is apparently being held on charges of sedition.

"We've heard indirectly that [Yoo] is in an area near Kaesong and has no particular problem as far as his health or safety is concerned," Unification Ministry vice spokeswoman Lee Jong-joo said Monday.

North Korean officials reportedly recently produced a set of keys to facilities at the industrial park which Yoo had carried just 30 minutes after South Korean officials asked for an item proving that he is safe. South Korean authorities believe Yoo, who works for Hyundai Asan, is being held at a guesthouse in downtown Kaesong outside the industrial park.

The length of his detention raises fears that he will be put on trial as the North has threatened to do with two American journalists. The North decided to indict the two women about 60 days after they were arrested at the border with China.

It is still unclear why Yoo was arrested. The North insists his detention is not a matter that warrants inter-Korean talks. But under an inter-Korean agreement, the North is required to inform the South of any violation by a South Korean citizen and in the worst case expel the person.

A Cheong Wa Dae official said Seoul is not setting Yoo's release as precondition for an inter-Korean meeting at Kaesong, "but unless the issue is solved, there will be a problem with the continued operation of the industrial park."
Posted by: Steve White || 05/19/2009 00:00 || Comments || Link || E-Mail|| [6478 views] Top|| File under:
Bill Clinton: Internal politics drive North Korea
Credit Bill for an insight on this one; he might be right.

SEOUL, South Korea (AP) — North Korea's combative behavior is a symptom of the political turmoil inside the country, former President Bill Clinton said Monday, urging the United States and South Korea to be careful not to overreact.

Clinton called North Korea's recent actions "disruptive conduct" related to concerns over political infighting and the health of its leader, Kim Jong Il. "Whenever people who have power in a closed society have any concerns about losing it, things tend to be degenerating to the lowest possible denominator," Clinton said during a question-and-answer session after a speech to open a conference on the global economy.

But the former president — whose wife, Hillary Rodham Clinton, is now secretary of state in the Obama administration — urged the U.S. and South Korea to avoid "totally reacting" to the North's every move.


Of course that's true. We should also avoid under-reacting, and at all costs avoid making another deal in which we give away oil, food and diplomatic cover in exchange for promises that are sure to be broken.

Clinton's visit to South Korea, where he will also speak at a conference on climate change, comes after North Korea's defiant launch last month of a rocket that drew censure from the United Nations. The North, in turn, threatened to carry out more such launches and even a nuclear test. The regime also has stoked tensions with South Korea, announcing Friday that it was canceling what it calls "preferential" contracts for South Korean companies operating in a joint factory complex in North Korea.

North Korea said last week that it plans to try two American journalists accused of illegal entry and "hostile acts" on June 4. Euna Lee and Laura Ling, reporters for former Vice President Al Gore's San Francisco-based Current TV media venture, were detained March 17 near the China-North Korea border while reporting on North Korean refugees living in China.

Clinton did not give specific examples of North Korean conduct and made no mention of the journalists.

Clinton said that North Korea had been "on the verge of adopting a different development model" at the end of his second term in office. He expressed confidence it is possible for the country to become a part of the international community. "In the end, I still believe there has to be a way to bring the people of North Korea into the modern world economically and politically," Clinton said.


I think he's trying to avoid taking the blame for the fact that his administration was one of several to be snookered by Kimmie.
Posted by: Steve White || 05/19/2009 00:00 || Comments || Link || E-Mail|| [6473 views] Top|| File under:
Europe
Somali pirates embrace capture as route to Europe
Ya really can't make this shit up...
Somali pirates might be allowing themselves to be deliberately captured in order to take advantage of European asylum laws, Dutch legal experts have warned.

Pirates captured after attacking a Dutch vessel have gone on trial in the liberal Netherlands and at least two of them have declared their intention to stay on as residents.

Geert-Jan Knoops, an international criminal law attorney and professor at the Royal University of Utrecht, has suggested that the Dutch trial might encourage pirates to surrender just in order to seek a better life in Western countries.

"These trials may trigger other pirates to let themselves be arrested on purpose," he told the Volkskrant newspaper. "The Dutch Justice department must be cautious. I cannot imagine the five alleged pirates would voluntarily return to Somalia after their conviction."


So return them involuntarily. Shoot them out of a cannon or something...


The five Somali pirates were arrested off the coast of Africa in January by Danish marines after attacking the Samanyulo, a Dutch-flagged cargo ship.

But since Somalia has a record of international human rights violations it will be almost impossible to deport the men after their conviction in the Netherlands.

"Life is good here," said one of the defendants, named Sayid, about his experience in a Dutch jail. "I appeal to the government not to send me back to Somalia. The people who live here respect human rights. I wish to settle here."

Willem-Jan Ausma, a Dutch defence attorney who is representing another pirate, described his client's relief to be in a Western prison. "My client feels safe here. His own village is dominated by poverty and sharia [Islamic law] but here he has good food and can play football and watch television. He thinks the lavatory in his cell is fantastic," he said.

Mr Ausma has told the Somali that he will be considered for a residence permit after serving his sentence, expected to be a maximum of four years in prison. "He intends to send for his wife and children as soon as he is released from prison. He knows he cannot easily be sent back to Somalia. He loves it here in the Netherlands," Mr Ausma told the NRC Handelsblad newspaper.


Sure. Bring em all over...


Mr Ausma has also warned that ongoing piracy trials in the Netherlands, France and the United States will encourage pirates to commit crimes, for the purpose of being captured, rather than deterring attacks on Western flagged vessels. "Anything is better than Somalia," he said.


Being hung as a pirate better than Somalia?


Prof Knoops has called for an international tribunal to deal with Somali pirates. "This would immediately solve a large number of problems, because there are good reasons why many countries do not wish to burn their fingers on the pirates," he said.
Posted by: tu3031 || 05/19/2009 12:03 || Comments || Link || E-Mail|| [6505 views] Top|| File under: Pirates
German FM Opposes Taking Uighur Gitmo Inmates
The US wants Germany to take a group of nine Guantanamo inmates of Uighur origin. But now German Foreign Minister Frank-Walter Steinmeier is getting cold feet -- he's worried that taking the Uighurs could cause a spat with China.

The fate of a group of Guantanamo inmates of Uighur origin is threatening to drive a wedge between the US and Germany. The US has asked Germany to take in nine ethnic Uighur detainees. But now German Foreign Minister Frank-Walter Steinmeier, although he supports taking Guantanamo prisoners, is trying to keep the number of Uighurs as low as possible, SPIEGEL has learned.

At the end of April, senior US diplomat Daniel Fried, who is responsible for trying to resettle prisoners from the soon-to-be-closed Guantanamo Bay camp, gave the Germans a list of nine inmates that the US wants Germany to take. The prisoners belong to China's Uighur minority, a mainly Muslim group which has been the subject of brutal repression by the Chinese authorities.

However Steinmeier is concerned that taking the men would cause a diplomatic spat with China, which considers the men to be terrorists and has demanded their extradition. Steinmeier's staff has been following the American initiative with trepidation, particularly because Fried already served as a secretary of state during the Bush administration.

Last week, a senior official from the German Foreign Ministry, Reinhard Silberberg, told the US administration about Germany's reservations during a visit to Washington. Germany could only accept Uighur prisoners if other European countries also took some of them, he said -- that way, at least China's anger would not only be focused on Germany. Berlin only wants to accept some of the nine Uighurs and would like if possible to take prisoners of other nationalities in addition.

A spokesman for the Foreign Ministry refused to confirm the SPIEGEL report. "We are still at the very beginning of our discussions within the German government and with the US," he told the news agency Reuters Saturday.

Steinmeier has received support from former German Chancellor Gerhard Schröder, who warned against accepting the Uighurs. "Such a decision would put a serious strain on German-Chinese relations," Schröder told SPIEGEL. It was indeed correct to support US President Barack Obama in his efforts to close Guantanamo, Schröder said. However "only the US itself can take in the Uighurs without causing serious diplomatic damage," he said. Steinmeier was Schröder's chief of staff from 1999 to 2005 and is also the Social Democratic Party's candidate for chancellor in September's national elections.

The US has asked Germany to take the Uighurs, considered by US officials to pose little risk, partly because Germany is home to one of the largest Uighur enclaves outside Asia. Around 500 Uighurs live in Munich.
Posted by: Steve White || 05/19/2009 00:00 || Comments || Link || E-Mail|| [6489 views] Top|| File under: al-Qaeda
Fifth Column
USSC: Ashcroft, Mueller Cannot Be Sued for Abuse
In a 5-4 decision, the Supreme Court decides that top officials, including former Attorney General John Ashcroft and current FBI Director Robert Mueller, cannot be sued for their official actions in the wake of the Sept. 11, 2001, attacks. The opinion, authored by Justice Anthony Kennedy and joined by the court's conservative justices, upholds long-standing immunity protections given to government officers for their official duties.


The mills of justice grind fine, but they grind exceeding slow.

Change one vote and our public officials making the tough decisions are criminals.

The case focused on the FBI's round-up of mostly Muslim men in the weeks following the Sept. 11 attacks. One of those men, Javaid Iqbal, sued former Attorney General John Ashcroft, FBI Director Robert Mueller and two dozen other government workers he claimed were responsible for his arrest.

Iqbal, a Pakistani Muslim, claimed the FBI policy was so targeted toward Muslim men that it was discriminatory.


On NPR today they talked about his claim of being discriminated against because he was a Muslim and an Arab. Don't know if the mistake is Iqbal's or the NPR reporter's.

Iqbal spent nearly six months in solitary confinement in New York in 2002. Iqbal pleaded guilty to conspiracy and fraud for using a stolen social security number, and was eventually deported to his native Pakistan. He had argued that while Ashcroft and Mueller did not single him out for mistreatment, they were responsible for a policy of confining detainees in highly restrictive conditions because of their religious beliefs or race.

Monday's ruling rejects that argument and says that Iqbal lacked the evidence necessary to cross the high threshold required to hold government officials personally liable for their official acts. "On the facts," Justice Kennedy wrote, "...the arrests Mueller oversaw were likely lawful and justified by his nondiscriminatory intent to detain aliens who were illegally present in the United States and had potential connections to those who committed terrorist acts."

The court on Monday overturned a lower court decision that let Iqbal's lawsuit against the high-ranking officials proceed.
Posted by: trailing wife || 05/19/2009 00:00 || Comments || Link || E-Mail|| [6476 views] Top|| File under: al-Qaeda
Home Front: Politix
Barry & Bibi, together at last
Israeli Prime Minister Benjamin Netanyahu said Monday he is ready to resume peace talks with the Palestinians immediately, but any agreement is contingent on their acceptance of Israel's right to exist as a Jewish state. His comments came after a meeting with President Barack Obama, who bluntly told the Israeli leader it was time to get back to the negotiating table.Netanyahu and President Barack Obama met for more than two hours at the White House and focused on Mideast peace talks, Iran's nuclear program and the U.S.-Israeli relationship. Obama said he expects a positive response from his diplomatic outreach to Iran on stopping its nuclear program by the end of the year. The president said the United States wanted to bring Iran into the world community, but declared "we're not going to have talks forever."

I don't need sunshine now to turn gray skies to blue

At the same time, Obama said bluntly that it was important that Netanyahu, a hard-liner on peace negotiations with the Palestinians, to restart the stalled Mideast peace talks. While his language was gentle, Obama's words were notable nonetheless for being made in public.

I don't need anyone but you

Netanyahu said he was ready to resume peace talks with the Palestinians immediately but said any agreement depended on their acceptance of Israel's right to exist. It was not immediately clear in the way he phrased the response whether Netanyahu was demanding that as a precondition for talks. "There's never been a time when Arabs and Israelis see a common threat the way we see it today," Netanyahu said, speaking of a sense of urgency felt throughout the Arab world about Iran's nuclear program.

On Iran, Obama declared a readiness to seek deeper international sanctions against the Islamic Republic if it shunned U.S. attempts to open negotiations on its nuclear program. Washington and many key allies contend Iran is trying to build a nuclear weapon. "The important thing is to make sure there is a clear timetable, at which point we say these talks don't seem to be making any clear progress," Obama said. "If that hasn't taken place I think the international community will see that it's ... Iran itself that is isolating themselves."

Netanyahu did not respond publicly to Obama's comment


other articles phrase that as "demand"

that Israel must stop expanding Jewish settlements in West Bank. He also refused again to say he was ready to negotiate a so-called two-state solution to the nearly 60-year dispute with the Palestinians. The plan, endorsed by the United States and other parties pushing for peace between the historic foes, calls for establishment of a Palestinian state side by side with Israel.
Posted by: trailing wife || 05/19/2009 00:00 || Comments || Link || E-Mail|| [6469 views] Top|| File under:
Home Front: WoT
Cash-strapped Navy puts hold on transfers, goodwill visits by ships
$930 million funding backlog may affect service's readiness

A cash-strapped Navy has halted 14,000 duty station moves, is reducing by one-third the sailing time of non-deployed ships and is cutting back on aviation flight hours and ship visits to U.S. cities to counter a $930 million ship repair and manpower budget shortfall, officials said.

That funding backlog is being addressed by Congress; U.S. Sen. Daniel K. Inouye, D-Hawai'i, chairman of the Senate Appropriations Committee, on Thursday added $190 million to a defense supplemental bill. The mid-year funds are intended to pay for repairs to the Pearl Harbor-based cruiser Port Royal, which ran aground in February off Honolulu airport, as well as to fix the submarine Hartford and amphibious ship New Orleans following their collision in March in the Strait of Hormuz.
Continued on Page 49
Posted by: tu3031 || 05/19/2009 10:52 || Comments || Link || E-Mail|| [6485 views] Top|| File under:
India-Pakistan
More than two million flee unrest: UNHCR
And if that number isn't high enough to shake loose some foreign donations, tomorrow it will be three million ...

GENEVA: The number of people forced to flee fighting in NWFP since August 2008 has exceeded the two million mark, the UN refugee agency said on Monday.

The number includes 1.45 million people registered as displaced during the Pakistani army's offensive against the Taliban since May 2, and another 553,916 who fled earlier fighting, the office of the UN High Commissioner for Refugees (UNHCR) said in a statement.

High Commissioner Antonio Guterres had described the displacement crisis as "one of the most dramatic in recent times," UNHCR spokesman Ron Redmond said. "It's like trying to catch something that's moving ahead of us because the number of people on the move every day is so big and the response is never enough," Redmond said.
Posted by: Steve White || 05/19/2009 00:00 || Comments || Link || E-Mail|| [6481 views] Top|| File under: Govt of Pakistan
US believes Pakistan rapidly expanding nukes
WASHINGTON: Pakistan is rapidly expanding its nuclear arsenal, raising questions in the US Congress whether proposed military aid to the country could be diverted to its nuclear programme, The New York Times reported late on Sunday.


The Paks learned from the Norks and vice versa ...

The newspaper said members of Congress had been told about Pakistan's nuclear by Mike Mullen, the chairman of the Joint Chiefs of Staff – who denied on Tuesday that Pakistan was using US funds to expand its nuclear programme.

According to the report, "Pakistan's effort to build new nuclear weapons has been a source of ... concern in Washington, because the country is producing more nuclear material at a time when the US is focused on trying to assure the security ... weapons."

The paper said the administration's effort was complicated by Pakistan's production of "an unknown amount of new bomb-grade uranium".

It noted the Obama administration had communicated to Congress that its intent was to assure that military aid was directed towards counter-terrorism. "But Mullen's confirmation that the arsenal is increasing seems certain to aggravate Congress's discomfort," it said.


Once again Bambi is either clueless or working at cross-purposes ...
Posted by: Steve White || 05/19/2009 00:00 || Comments || Link || E-Mail|| [6470 views] Top|| File under: Govt of Pakistan
Iraq
Doing Easy Time
The U.S. has completed the training of about 2,500 Iraqi prison guards. This is part of the process where the U.S. is shutting down its own prison system, which held as many as 26,000 prisoners (in 2007). The U.S. is only holding 12,000 now, and is turning about 1,500 a month over to Iraq. The U.S. is also handing over its prisons.


Rest at link
Posted by: ed || 05/19/2009 10:14 || Comments || Link || E-Mail|| [6473 views] Top|| File under: Iraqi Insurgency
Detained Al-Qaeda leader funded by Arab states
Al-Qaeda's Islamic State of Iraq relies on funding from Syria, Egypt, and Saudi Arabia, according to confessions allegedly made by its reputed leader, Omar al-Baghdadi following his arrest last month, the Iraqi military said on Monday. "Confessions made by Ahmed Abid Khameess al-Majmaee, known as Abu Omar al-Baghdadi, are part of Iraqi judiciary's investigations," General Qassim Atta told journalists at a media conference in the Iraqi capital, Baghdad.



"I was called al-Baghdadi to satisfy Sunnis, and al-Husseini to satisfy the rest of Iraq," he explained.

"I worked as a civil servant for al-Karama Company of the dissolved military industries commission," al-Baghdadi said in a videotape that was shown during the conference. "In 2005, I started working for Al-Qaeda in Iraq organisation (AQI)," he said. "After that I was chosen to be the emir of the organisation, and I was called Abu Omar al-Baghdadi al-Husseini," he added. "I was called al-Baghdadi to satisfy Sunnis, and al-Husseini to satisfy the rest of Iraq," he explained.

External funding came from some associations based in Egypt, Saudi Arabia and Syria as well as some people who bring money to Iraq, he claimed. Some funding also came from salaries embezzled from Iraqi employees, he stated. "There are also internal sources derived from theft, or stolen from the salaries of employees," he said.

The Islamic State of Iraq, formed in October 2006, consists of seven armed groups, including the AQI, all of which were commanded by al-Baghdadi. He claimed he received instructions from a handler in Iraq, the Voice of Iraq news agency reported. The AQI, the Islamic State of Iraq and the dissolved Baath Party, "all have the same funding sources and conduct combined operations," al-Baghdadi said.

This article starring:
ABU OMAR AL BAGHDADI AL HUSEINI
Islamic State of Iraq
AHMED ABID KHAMIS AL MAJMAI
Islamic State of Iraq
OMAR AL BAGHDADI
Islamic State of Iraq
Posted by: trailing wife || 05/19/2009 00:00 || Comments || Link || E-Mail|| [6498 views] Top|| File under: Islamic State of Iraq
Israel-Palestine-Jordan
PCHR's Wonderful World of Gaza
Yesterday morning, unknown persons set fire to a car belonging to Rami Mahmoud Taqateq, the Chairman of the Military Prosecution in Nablus. This incident forms part of the security chaos and misuse of weapons plaguing the Occupied Palestinian Territory (OPT).


Well, look at it this way, Rami. If they wuz serious, you would've been sitting in it.


The Palestinian Centre for Human Rights (PCHR) investigations indicate that, at approximately 02:00am on Wednesday, 13 May 2009, unknown persons set fire to the Chairmans car. The black Volkswagen Polo, which holds a governmental registration plate, was in a closed yard, 300 meters away from Taqateq's house in 'Askar refugee camp, northeast of Nablus. The car was completely burnt.


Damn. And I just waxed it too...


Taqateq stated to a PCHR fieldworker that:


THE LOUSY BASTIDS TORCHED MY CAR!!!


"At approximately 02:00 on Wednesday, 13 May 2009, I was sleeping in my house in 'Askar refugee camp, northeast of Nablus, when I was awaken by the phone ringing. It was one of my neighbors who informed me that my car was set alight.


Yo, Rami. Is that your car that's on fire?


My car is Volkswagen Polo with a governmental registration plate. It was in a closed yard, about 300 meters far from my house. I immediately phoned the Civil Defense Service, the Palestinian police and the Palestinian Criminal Investigations Service.


...and, of course, Mutual of Gaza.


When the Civil Defense Service arrived at the scene, fire had completely destroyed the car. Fire then was extinguished.
Should we waste the water, chief?
Yeah, he's some kinda big shot...
Shortly later, the police and the Criminal Investigations Service arrived and opened investigation into the incident. I am waiting for the investigations results to reveal the circumstances of the incident and to know the perpetrators".


Well, Mistah Chairman, what it looks like is somebody set your car on fire and we don't know who it was...


PCHR is concerned over continued attacks against private and public property, which form part of the security chaos and misuse of weapons plaguing the OPT. PCHR calls upon concerned authorities to open investigations into this incident and to bring the perpetrators to justice.


...and from the "Misuse of Weapons" files.


On Saturday morning, 17 May 2009, Ahmed Ali Hamdan, 13, was killed by shrapnel from an explosive device. He had been playing with the device inside his family home, which is located in Block "G" of Khan Yunis refugee camp in the south of the Gaza Strip.
Mom! Ahmed won't let me play with the explosive device!
BOOM!
Ummmmm...nevermind.
The Palestinian Centre for Human Rights (PCHR) investigations indicate that, at approximately 08:15 on Saturday, Hamdan was killed by shrapnel to the upper part of the body. He had been playing with the fuse of a missile when it detonated. His corpse was brought to Nasser Hospital.


Shatilla! How many times must I tell you! Do NOT let the kids play with the missile fuses! Do you know how pissed off they're gonna be down at the metal shop!


Nidal Killab, Public Relations Officer of the Khan Yunis police, told PCHR that the Attorney-Generals office had opened an investigation into the accident. The remains of the missile's fuse are in police custody.
Maybe ask pops why there's missile fuses laying around the house?
Nah...
PCHR is gravely concerned over increasing casualties resulting from the misuse of weapons. PCHR calls upon all relevant bodies to take measures intended to ensure the non-recurrence of such incidents.


...as we always do everytime this happens. See ya next week!
Posted by: tu3031 || 05/19/2009 13:21 || Comments || Link || E-Mail|| [6499 views] Top|| File under:
Netanyahu says Paleos must accept Israel
And we know the chances of that ...

WASHINGTON - Israeli Prime Minister Benjamin Netanyahu said Monday he is ready to resume peace talks with the Palestinians immediately, but any agreement is contingent on their acceptance of Israel's right to exist as a Jewish state.

Netanyahu and President Barack Obama met for more than two hours at the White House and focused on Mideast peace talks, Iran's nuclear program and the U.S.-Israeli relationship.

Obama said he expects a positive response from his diplomatic outreach to Iran on stopping its nuclear program by the end of the year. The president said the United States wanted to bring Iran into the world community, but declared "we're not going to have talks forever."


Yeah, sure buddy, you don't have a plan 'B' ...

At the same time, Obama said bluntly that it was important that Netanyahu, a hard-liner on peace negotiations with the Palestinians, get back to the negotiating table.


Thus building Iran's position by linking their nuke situation to the unresolvable Israel-Paleo question. Iran thus will keep doing what it's doing, since it works.

While his language was gentle, Obama's words were notable nonetheless for being made in public. "We have seen progress stalled on this front, and I suggested to the prime minister that he has a historic opportunity to get a serious movement on this issue during his tenure," Obama said. "That means that all the parties involved have to take seriously obligations that they have previously agreed to."

Added Obama: "I think that there is no reason why we should not seize this opportunity and this moment."


He'll just be another US president who failed in the Middle East ...
Posted by: Steve White || 05/19/2009 00:00 || Comments || Link || E-Mail|| [6496 views] Top|| File under:
US Admits Training Palestinian Armed Forces While PA Negotiates With Hamas
Jerusalem -- The American military now openly admits providing military training to Palestinian military forces.


But not like Hezbollah's training Hamas?


A U.S. military official, Lt. Gen. Keith Dayton, assigned by the United States to be a "security coordinator," has been appointed to train 1,500 Palestinian military personnel. They will be available for "immediate deployment" in the area between Jenin and Nablus, less than an hour from Israel's populated coastal plain. He discussed his mission at the Washington Institute for Near East Studies last week.

Posted by: Ulavitle Omising3331 || 05/19/2009 00:00 || Comments || Link || E-Mail|| [6473 views] Top|| File under:
Shin Bet warns terrorists using Facebook to recruit spies, find kidnap victims
Israel's domestic intelligence agency issued a rare public warning on Monday that terror groups were using popular social networking Web sites like Facebook to recruit, and possibly kidnap, Israeli citizens.

The Shin Bet security service said in its statement it had "received many reports of terror groups approaching Israelis on the internet offering to recruit them … and possibly kidnap them".

The statement mentioned one incident in which an Israeli citizen had been approached on Facebook by a man who described himself as a Lebanese merchant and then offered to pay for classified information.

The Shin Bet said that in the past several years a number of Israeli citizens and residents were arrested after being recruited by terror groups over the internet.
Posted by: || 05/19/2009 00:00 || Comments || Link || E-Mail|| [6478 views] Top|| File under:
Gaza War stalled Greater Mediterrabia Co-Prosperity Sphere
Deputy Secretary-General of the Arab League Ahmed Bin Helli said Monday the recent Israeli aggression on Gaza Strip brought to a standstill the Union for the Mediterranean (UfM), also known as the Barcelona Process.

Do take a few minutes to look at the links. They are...informative. In a EUish sort of way.

"This fact shows the close interrelation of all the Mediterranean issues on top of which is the Palestine question," he told reporters after meeting the high-level delegation of the Parliamentary Assembly of the Mediterranean (PAM) here. "All developments highlight the fact that the Palestine question is the central and core issue for the Middle East," Bin Helli said.

He urged for concerted efforts by all concerned parties to bring the Middle East peace process back to track. "It is high time to implement the Arab peace initiative and find a final settlement of the Arab-Israeli conflict. The Arab side has specified months, not years, as a time ceiling for the implementation of the initiative which means that 2009 is a crucial year for the peace process," he made clear.

The envisaged peace talks must be preceded by total freeze of the Jewish settlement expansion in the occupied Arab territories and re-launching the talks from the point they had reached before rather than return to square one, the league official noted. He voiced hope that the US administration would adopt an objective unbiased approach in tune with this tendency, rather than backing the Israeli unilateral stance.

A high-level PAM delegation led by President Rudy Salles, of France, started a tour of the Middle East on May 17 which will last until Friday May 22. The tour aims to assess the prospects of reviving the stalled peace process and lobby for the two-state solution, PAM Secretary General Mohammad Abul-Enin, of Egypt, said. The delegates are scheduled to visit Gaza Strip on Tuesday to inspect the large-scale destruction inflicted on the territory by the Israeli military aggression in January.

On Wednesday, they will head for Ramallah city, the West Bank, to meet Palestinian President Mahmoud Abbas before leaving for Jerusalem to meet leaders of the Israeli Knesset. The tour will take the PAM mission also to Amman, capital of Jordan.
Posted by: Seafarious || 05/19/2009 00:00 || Comments || Link || E-Mail|| [6473 views] Top|| File under:
Sri Lanka
India offers Rs 500cr aid to Lanka
May 19: India was preparing a Rs 500-crore aid package for Sri Lanka, minister of external affairs Pranab Mukherjee said.

An Indian delegation is likely to visit Colombo soon to discuss how to spend the money on the rehabilitation of the Tamils displaced by the conflict.

"A package of almost Rs 500 crores which will be required for rehabilitation is under preparation," Mr Mukherjee told reporters here on Tuesday.

India has expressed a desire to work with the people and the government of Sri Lanka to provide relief to those affected by the conflict, and to rapidly rehabilitate the displaced people, bringing their lives to normalcy as soon as possible.

On Monday, Mr Mukherjee had a telephonic conversation with Sri Lankan President Mahinda Rajapaksa, who confirmed that armed resistance by the LTTE had come to an end and that Tamil Tiger chief Velupillai Prabhakaran was dead.

Meanwhile, another of India's neighbours, Nepal, on Tuesday sought out India for exchanging views on a political crisis in the Himalayan republic.

Mr Mukherjee received a call from Communist Party of Nepal (Unified Marxist-Leninist) leader Madhav Kumar Nepal, whose party has staked claim to form the government after Maoist leader and caretaker Prime Minister Pushpa Kamal Dahal "Prachanda" resigned on May 4.

During the telephonic conversation, Mr Mukherjee said that India wanted stability and democracy in Nepal, Press Trust of India (PTI) reported.

Mr Nepal briefed Mr Mukherjee about the developments in his country where Maoists were preventing formation of a new government.

The CPN-UML, the third largest party in the Constituent Assembly, has claimed the support of 351 lawmakers in the 601-member House. (301 seats are required for a simple majority.)

However, Maoists, who have been isolated, were preventing it by disrupting the functioning of the Constituent Assembly and hence prolonging the Constitutional crisis in the country.
Posted by: john frum || 05/19/2009 16:25 || Comments || Link || E-Mail|| [6486 views] Top|| File under:
Sri Lanka: EU demands war crimes inquiry --of both sides
European Union foreign ministers have called for an independent inquiry into alleged war crimes committed by Tamil Tiger militants and the Sri Lankan military during the fierce conflict in the country's north.


Oh, how even-handed.


At a meeting in Brussels on Monday, ministers from the 27 member states said they were appalled by the high number of civilian casualties.


Did they mention any feelings they may have had on Lanka's restoration of its territorial integrity, on Porky's ejection from the gene pool, and on the suppression of terrorism within an entire nation?


The ministers called for an independent inquiry into alleged war crimes committed not just by the Tamil Tigers, who have long been on the EU's list of banned terrorist groups, but also by the government.


Busybodies. Don't they have an economic crisis to deal with?

"There have been very grave allegations on all sides and the British position is always that whenever serious and credible allegations are made they should be properly investigated," British foreign secretary David Miliband said. "Secondly, there's obviously a crying need for an inclusive political settlement - the tens of thousands of innocent Tamil civilians want to be Sri Lankan citizens of equal rights and equal value."


Yes, and so they already are, I think, although perhaps I'm wrong. The Tamil Tigers wanted extra-special privileges, and were willing to kill for it.

The Tigers wanted approximately half the country for their very own, where they could oppress the Sinhalese, who've had the impertinance to occupy the country for the past 3000 years or so. So the political settlement's been reached, in spite of the Norwegian-brokered ceasefires.


The EU is pushing for the UN Human Rights Council to convene a special session on Sri Lanka next week, as it did in Burma,


That worked well...


Darfur


Sheer brilliance...


and the Palestinian territories.

It's all about the process -- who cares that nothing has come from our special sessions except some fabulous dinners... and a very few fabulous working breakfasts (for a given value of working, of course).

Another gathering of "veteran peacemakers"...


The European action came as Sri Lankan security forces claimed to have killed Tamil Tiger leader and founder Vellupillai Prabhakaran as he tried to flee the war zone on the northeast of the island. State television announced the death of the 54-year-old on Monday.

The Liberation Tigers of Tamil Eelam, as the Tamil Tigers are commonly known, are trained to commit suicide rather than surrender. The guerrilla leader reportedly wore a cyanide capsule around his neck, like many other Tamil Tigers.

The EU urged the Sri Lankan government to allow United Nations aid workers access to the war zone to ease the humanitarian crisis.


Busybodies running to get in front of the parade. The Indian medical corps are already on their way.
Posted by: trailing wife || 05/19/2009 00:00 || Comments || Link || E-Mail|| [6495 views] Top|| File under:
Syria-Lebanon-Iran
Lebanese authorities detect spying equipment
Agents of Lebanon's military intelligence have discovered advanced communication equipment belonging to Zyad Al-Homsi who is detained under charge of cravenly spying for Israel.

The probe against Al-Homsi led to the detection of "advanced and camouflaged communication equipment" that have been hid at a secret place frequented by the spy, said a statement issued by the Military Intelligence Department here on Monday. The equipment include several electronic systems for the information saving such as the USB memory devices, the statement revealed.The confiscated items have been referred to the concerned divisions of the department to analyze their contents and complete the investigations, it pointed out.

"So quitcher bitching! And put those *down*."

Al-Homsi has been arrested in Saad Nayel town, in the southeaster part of Beqaa' region, on May 16 under the charge of spying for hostile Israel.

Since January, 2009, Lebanon which is still in a state of war with Israel, has arrested and charged 13 people of spying for the Israel secret service, Mossad. An unspecified number of others have also been questioned as part of the crackdown on the spy networks.

In a related development Lebanese Prime Minister Fuad Al-Siniora chaired a security meeting this evening to review the latest developments of the high-profile investigations. The meeting gathered Director-General of the Internal Security Forces (ISF) Maj.-Gen. Ashraf Reifi, Secretary-General of the Supreme Council for Defense Maj.-Gen. Sa'id Eid, Director of the Military Intelligence Department Brig. Admon Fadhil and Chief of the ISF's information division Col. Wesam Al-Hassan.

Note to Obama's nat'l security team: This might be a fairly useful list of names.
Posted by: Seafarious || 05/19/2009 00:00 || Comments || Link || E-Mail|| [6473 views] Top|| File under:
Terror Networks
Muslim Brotherhood officials face 'terror camp' charges
Thirteen officials from Egypt's banned opposition group, the Muslim Brotherhood, have been formally charged with terrorism and money laundering in Cairo. According to the Arab daily, al-Hayat, the leaders have been accused of running "secret training camps called 'jihadist camps' where they trained groups of students in armed combat". The most important member of the group, Osama Nasr, has been accused of "having supported an illegal group that uses terrorism to achieve its aims and publishes brochures and and books to spread its ideological message, recycling money obtained from terrorism".

Prosecutors claim that the accused hid their training camps behind the guise of so called "sports camps" and young recruits were taught how to use arms before being sent to "war zones" to show their solidarity for besieged Gazans their and opposition to Israel's recent military offensive.

The leaders were arrested last week in Cairo and in Alexandria. They were reportedly detained for 15 days on charges of "belonging to a banned group, calling for demonstrations and possessing documents seeking to spread the (Brotherhood) ideology".


Muhommed, do you think this lie calls for the #3 truncheon, or the #7?

Oh the #7, effendi. Definitely the #7. Just look at his pathetic mustaches!

The organisation's number two, Mohammed Habib, accused the government in a statement of seeking to "prevent the brotherhood from having a role in Egyptian political life."


Oooooh, a real live Number Two! The closest we've got in America is Joe Biden, and his mustache quite simply isn't up to the job.

The organisation, founded in 1928, was officially banned in 1954. Using sympathisers running as independents, the group won one-fifth of seats in the 2005 parliamentary elections.
Posted by: trailing wife || 05/19/2009 00:00 || Comments || Link || E-Mail|| [6474 views] Top|| File under:
Who's in the News
62
[untagged]
2
al-Qaeda
2
Govt of Pakistan
1
Iraqi Insurgency
1
Islamic State of Iraq
1
Jamaat-ul-Mujahideen Bangladesh
1
Pirates
Bookmark
E-Mail Me
The Classics
The O Club
Rantburg Store
The Bloids
The Never-ending Story
Thugburg
Gulf War I
The Way We Were
Bio
Merry-Go-Blog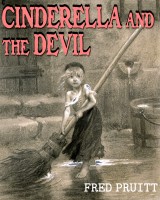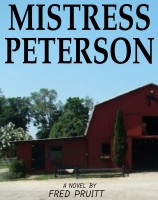 On Sale now!


A multi-volume chronology and reference guide set detailing three years of the Mexican Drug War between 2010 and 2012.

Rantburg.com and borderlandbeat.com correspondent and author Chris Covert presents his first non-fiction work detailing the drug and gang related violence in Mexico.

Chris gives us Mexican press dispatches of drug and gang war violence over three years, presented in a multi volume set intended to chronicle the death, violence and mayhem which has dominated Mexico for six years.
Click here for more information


Meet the Mods
In no particular order...


Steve White
Seafarious
Pappy
lotp
Scooter McGruder
john frum
tu3031
badanov
sherry
ryuge
GolfBravoUSMC
Bright Pebbles
trailing wife
Gloria
Fred
Besoeker
Glenmore
Frank G
3dc
Skidmark
Alaska Paul



Better than the average link...



Rantburg was assembled from recycled algorithms in the United States of America. No trees were destroyed in the production of this weblog. We did hurt some, though. Sorry.
3.238.225.8

Help keep the Burg running! Paypal: