India-Pakistan
Eliminating militants from Swat
By General Retd Mirza Aslam Beg

There is a deliberate effort on the part of very responsible personalities in USA to pressurise Pakistan to "use every possible option to eliminate Taliban and secure Pakistan." It has also been claimed that Taliban will reach Islamabad and that Pakistani nuclear assets would fall into their hands. Sequel to such statements some of our political leaders are also warning the Pakistanis of the eminent danger that the nation faces on account of Taliban. In the context of these statements, let us discern what reality lies behind the orchestration of these views, which Dr S.M. Koreshi, has rightly called this psychological warfare, as the process of "dehumanisation, demonisation and destabilisation." I would add one more to it: denuclearisation.

First of all, we must understand the dynamics operating behind the phenomenon called Taliban. The western media, as well as we ourselves, have created such 'constructs' and have become their victim. For example, 'War on Terror' was one such construct. The reality however is that these are 'Wars of Liberation' and America has not been able to win any of these wars and has been humiliated as a consequence of the self-created construct, and now has abandoned the use of the term - War on Terror. The stark reality is that the people of Iraq, Afghanistan and Kashmir, are fighting for their freedom, yet their armed resistance against aggression is being demonised as terrorism. The Taliban in Afghanistan are the real Taliban called mujahideen, when fighting the Soviets, now relentlessly struggling against the occupation of Afghanistan by USA and their allies. They do get help from our tribal areas and enter our borders, but soon return to fight the occupation forces. We have around a hundred thousand soldiers protecting our western frontiers, yet they have not been able to stop them, Why?

The western media in general and the people of USA in particular, are phobic about Osama bin Laden and Al-Qaeda - another construct. Every Islamic Resistance is being termed Al-Qaeda. Mullah Omar's spokesman, Zabihullah Mujahid, explains the difference between Taliban and Al-Qaeda: "They are global, we are regional. We two are separate. We don't fight under their command. Recently we have welcomed some of their fighters," under the banner of the Shadow Army. As a result of this misconception, neither the Taliban have been eliminated nor Al-Qaeda has been defeated.

General Musharraf launched military operation in 2004, against our tribals in Waziristan, "to catch the master-mind." The tribals retaliated, creating serious security problems. Erroneously, we started calling them Taliban, whereas they are our tribals. If we had dealt with them, with compassion, these very people could have turned into our vital force. However this is also true that within them there are a whole lot of foreign infiltrators and agent saboteurs, who are instigating the local people to fight against our government. These very tribals, prior to 2004, had never turned their guns on Pakistan, but they did react when they were subjected to attack. The strategy adopted by the NWFP government was to win over the hearts and minds of our estranged tribals, who responded positively.

Mirza Aslam Beg was Chief of Army Staff of the Pakistan Army
Posted by: john frum || 05/10/2009 10:34 || Comments || Link || E-Mail|| [6486 views] Top|| File under:
Do we know the enemy?
By Moazzam Husain

Waiting in line to drive through an army checkpoint on the leafy Shami Road of Lahore garrison, my driver hesitatingly utters: 'Sir, can I ask you a question?' 'Yes sure,' I tell him. 'This is all a game isn't it…. Ultimately they want to take away our nuclear weapons ... don't they sir?'

With military operations under way in Dir, Buner and Swat and the question coming from a retired infantry soldier who is now employed as my driver I assume the 'they' means the Taliban, the troublemakers, the Islamists, the militants, the rebels or some such. Still, to be sure I ask: who wants to take them away? 'Why, the Americans, the Jews, the Indians of course. After all they are the ones funding the Taliban!' he exclaims. I stare out of the windscreen and let my mind wander … to Islamabad, Constitution

Avenue, to the information ministry. Do the folks there know how ordinary Pakistanis are thinking? Does this ministry even have a mission statement? NGOs and citizen's groups — with meagre resources — have launched campaigns and held protest marches. We have even heard isolated utterances from members of the clergy, on how the Quran forbids suicide bombings. Even Al Qaeda and the Tehrik-i-Taliban have media cells to give a populist spin to their ideology so that it finds maximum resonance.

On the other hand, there is no visible attempt from Pakistan's Ministry of Information to develop a systematic campaign as a counter narrative to this ideology. If not the information ministry where in the haystack of our ministries and government departments will I find this needle? A narrative that will also get the respective constituencies of Nawaz Sharif, Imran Khan and the religious parties to ask: if you want to negotiate with the Taliban then first decide, is the constitution of Pakistan negotiable? Is our democracy negotiable? Is the Supreme Court of Pakistan negotiable? Is the state's writ negotiable? Are the custodial controls of our nuclear weapons negotiable? The first rule of negotiation is that you do not come to the table empty-handed. The second rule is that you have to be prepared to give away something.

As the car comes to a stop at the barrier I realise I am looking directly at a beard, and then up at the face from which it originates — running halfway down the chest. There is no turban, instead a red beret and the military police armband. In place of an AK-47 and rocket launcher slung over the shoulder, the weapon is an MP 5, held — as a professional soldier would hold it — slung down to the hip, one hand on the weapon.

Witnessing a Pakistan Army exercise some years ago, Colonel Brian Cloughley, who was then Australian defence attaché in Islamabad, had crawled into a dug-in artillery observation post. Inside a young officer had shown him a laser range finder — a device used to measure distance. As Cloughley was examining the high-tech device, the officer treated him to an exposition of how there is in fact no need for advanced technology, if one believes in Allah.
On another occasion he was informed by a junior officer on how the beard of one of his soldiers had turned red on its own … in fact because of the piety displayed during his recent Haj. The commanding officer had buried his head in his hands but had made no comment.

For the most part, personnel deployed at nuclear sites are screened. As a matter of principle, why not extend this precaution to cover all members of the military? In this way, the primary role of military counter-intelligence would be to watch for any sympathisers.

As a means to guarding the rear, a systematic programme to curtail the undesirable activities of the clergy would be immensely effective. In the first instance they should be persuaded to change sides. Preaching in mosques needs to be put under the control of the security apparatus of the state. Mosques and clergy under strong state control can be made to function as a powerful via media through which to disseminate the counter jihadi narrative.

With the space closing in on Al Qaeda as a result of the above initiatives its response will be to turn down the volume of the conflict in Swat (and Fata) to a low-intensity war of attrition. After it has drawn the army into the valleys and the Taliban have fled, Al Qaeda's 055 Brigade and diehard Taliban will dig in. They will seek to bog down the army through suicide bombings at checkpoints, hit its convoys with roadside improvised explosive devices, and carry out guerrilla hit-and-run operations on its supply lines. During this drawn-out conflict, Al Qaeda will seek to precipitate another crisis with India. It is therefore important that this time the army should eliminate and net as many militants as operationally possible. This is best done by blocking their exit routes out of Swat and follow up by combing the area in a dragnet operation.

Back at the checkpoint, the Suzuki Bolan van ahead of us is waved through. Driving it is a burly bearded fellow wearing a skullcap. A kid occupies the front seat, also wearing a skullcap and two veiled black bodies are on the back seat. Seen from the corner of the eye an unremarkable Toyota Corolla except for a US college sticker on its rear windshield has been pulled over. The occupants, two young boys, one wearing studded jeans another in knee-length shorts, stand facing a security man. He is casually checking their documents but appears more amused by one's tattooed arm and the other's pierced eyebrow. Another one snickers as he casually checks the car.

As we pass through, my mind is once again wandering — would the driver of that van, the man in the skullcap; condone the negotiating away of our constitution? What about that officer that, Col Brian Cloughley had met at the war exercise — the one who thought you didn't need sophisticated technology if you believed in Allah. What if he's guarding our nuclear weapons right now? It wanders still further … to President Zardari using the metaphor of cancer to describe the Talibanisation of Pakistan. Isn't that when healthy cells turn malignant and rapidly multiply? And I thought we said we knew what the enemy looks like.
Posted by: john frum || 05/10/2009 00:00 || Comments || Link || E-Mail|| [6487 views] Top|| File under:
Pakistani Public Opinion Swings Against The Taliban
[RFE: Afghanistan] Middle-aged school teacher Rehmat Shah is one of the tens of thousands of refugees who have fled western Pakistan's Swat Valley and areas of the surrounding Malakand region. The International Committee of the Red Cross has described the exodus as an "intensifying" humanitarian crisis.

Shah says he and his family left their mud house in a small hamlet in the mountains of Malakand's Buner district and walked kilometers to a displacement camp in the plains of neighboring Swabi district. Fleeing in haste after the government suddenly launched a military operation against the Taliban occupying their villages, they left with only the clothes on their backs. "In what condition did we arrive here? We arrived with absolutely nothing. We walked here. Our elders, our boys and girls, arrived with injured feet," Shah says.

Shah has already started a makeshift school in his new home, teaching children sitting beside him on a wooden cot. Even after being forced to flee his village, he avoids directly blaming the Taliban, whom many of his fellow ethnic Pashtuns now consider their main tormentors. "The people are being crushed. Everything is getting destroyed," Shah says. "If schools are being blown up, whose loss is it? It is our loss, it is Pakistan's loss, it is the whole country's loss. Basically, it is our children's loss."

Taliban Exposed
Public opinion has swung decisively against the Taliban since the beginning of this year. And a controversial -- and all but dead -- peace agreement the provincial government worked out with the insurgents is receiving some credit for helping change citizens' perceptions of the Taliban.

Ijaz Khan, a professor of international relations at Peshawar University, says that the Pakistani public was mostly in denial of the Taliban's intentions because what they were doing in Waziristan and other remote parts of Pakistan's tribal areas was largely hidden from the public eye and scantily reported in the national media.

As a result, the public often faulted the United States and its Western allies for their woes. But recent events in Swat have changed that. "I was one of the people here with reservations about the peace deal. It also raised a lot of international concerns including about its long-term consequences," Khan says.

"Putting the debate on whether the peace deal was right or wrong aside, it achieved something," he adds. "It exposed the Taliban to the people. Under the peace deal their demands for Islamic courts were granted and even judges were appointed. But still they were snatching homes from people. They continued killing and kidnappings and expanded into new areas in an effort to establish their rule. All this exposed them to the people."

Khan suggests that the Pakistani public was shocked when Maulana Sufi Muhammad, a senior religious figure in Malakand who was key in brokering the controversial Swat peace deal, declared "courts, elections, and democracy as un-Islamic." The octogenarian Muhammad and his Movement for the Enforcement of Shari'a were expected to play a large role in convincing his son-in-law, local Taliban leader Maulana Fazlullah, to give up the insurgency. But people see the Taliban as having taken advantage of the deal by projecting their power into neighboring areas and refusing to disarm even after the government stuck to its side of the bargain by implementing all the provisions of the peace deal.

"Among the Pashtuns in particular and the rest of the country in general, this created a lot of worries," Khan says. "People can now see that all this is a direct and a very serious threat to their way of life. And that it is not far off -- it's already here inside our home. That's why people now have very clear views against all this."

Growing Anti-Taliban Feelings
Experts suggest that reliable public-opinion data is difficult to obtain in Pakistan, particularly when intimidation prevents people from openly expressing their views. But anecdotal evidence and changes in the way the media present the issue hint at a sea change in the public mood.

This has also affected the religious right -- once considered a big constituency of Taliban support in the country. Many among Pakistan's conservative religious political parties today do not see a future under the Taliban, who are increasingly seen as intent on imposing their hard-line views at gunpoint if need be.

On May 4, a small anti-Taliban protest in Islamabad was organized by Aalmi Tanzeem-e-Ahl-e-Sunnat, a Barelvi Sunni political party that fears the domination of rival hard-line Sunni Deobandi Taliban, who in turn oppose the Sufism revered by the Aalmi Tanzeem-e-Ahl-e-Sunnat.

The leaders of this group and its allies are now planning countrywide anti-Taliban protests. "Our demand is that the government should ban these terrorist militants with immediate effect," says Shafiqur Rehman Qadri, a key leader of the group. "They are agents of America. They should be wiped out. The government should also punish them for martyring innocent people."

The statement is revealing in that Pakistani public opinion remains largely anti-American, even as it turns on an enemy the United States is working with the Pakistani government to fight. But in Pakistan, some within the armed forces are steadfast in the belief that the powerful military should be focused on India as its main enemy.

According to media reports, the Pakistani government is now considering inviting prominent international Islamic leaders, including the prayer leader of Islam's most sacred mosque -- the Kaaba in Mecca -- to mobilize Pakistani public opinion against suicide bombings and other Taliban tactics.

Khan, the academic in Peshawar, says that this effort could succeed.

He predicts an all-out war between the Taliban and the military in Swat, and says that a Taliban victory there would only hasten their march on the rest of the country. And this, Khan says, is not acceptable to Pakistan's civil and military leadership.
Posted by: Fred || 05/10/2009 00:00 || Comments || Link || E-Mail|| [6461 views] Top|| File under: Govt of Pakistan
A test Pakistan has failed before
As soldiers again square off against the Taliban in Swat, an influential US newspaper writes, Pakistan faces a test it has often failed before -- fighting an insurgency while caring for those displaced by the conflict.

Military officials say they are determined to continue the current offensive until they control the 400-square-mile area. But it is far from clear that the army will do any better this time than last when it was ground to a halt by the Taliban.

"Everyone here believes they [the Taliban] are coming back," a 21-year-old in Takht Bhai told the paper.

People fleeing the daily bombardment said Taliban fighters were blocking roads with rocks and trees. Some of those making it out said the Taliban were sneaking out with them. On Friday, Pakistani Army said it had lost 13 men and killed 143 Taliban. There was no word on civilian casualties. But front-line officers reported only slight gains in Swat, Buner and Lower Dir.

"This is going to be hard fighting ... These miscreants know the terrain. They are formidable," said an army major.

Over the past four years the military has struggled through a series of campaigns against the Taliban in the mountains. Most, like the battle in Swat, ended in a standstill.

US and Pakistani officials say the Americans will provide night-vision goggles and more helicopters. There are also plans to train Pakistani soldiers in counterinsurgency doctrine and wean them away from their reliance on artillery and air power. Still, US officials privately question whether Pakistan's top brass are committed to reorienting their forces. "Look at what they're doing right now," said a US official in Washington, referring to the airstrikes and artillery bombardment. "This is why they keep losing." Fleeing residents said innocents were being killed in the military's bombardment. "We saw many bodies rotting," said a farmer who had fled to Dargai from Mingora.

Posted by: Fred || 05/10/2009 00:00 || Comments || Link || E-Mail|| [6461 views] Top|| File under: Govt of Pakistan
Sri Lanka
Sri Lanka: The Decline Of The West
May 7, 2009: The army is advancing slowly against the LTTE fortifications in the four square kilometer no-fire zone. The LTTE has built bunkers (or, rather, forced their human shields to do most of the work), planted landmines and deployed a few suicide bombers, to make it costly for the army to get in and finish off the LTTE defenders. The army believes this will be done by the end of the month. The politicians want it done sooner, but the generals want to keep their casualties down.
During their advance in the last few months, the army has captured over 100,000 rifles and pistols, over a million rounds of ammunition and over 30,000 landmines. There are also thousands of grenades, roadside bombs and mortar shells, plus tons of explosives, trucks, artillery and some armored vehicles.

China has not been critical of how the government has fought the LTTE rebels, and has offered attractive economic deals, including direct aid. While Western nations have been quick to blame the Sri Lankan government for all manner of atrocities, and offer sanctuary to pro-LTTE Tamils, several other countries (like Iran, India, Libya, Russia, Pakistan and Vietnam) have done business with Sri Lanka, and not taken sides in the civil war. The Sinhalese majority in Sri Lanka is very bitter about this treatment by the West (which is seen as arrogant, self-righteous and gullible enough to fall for the LTTE propaganda.) This will have long term effects.
Posted by: Steve White || 05/10/2009 10:21 || Comments || Link || E-Mail|| [6504 views] Top|| File under:
Who's in the News
33
[untagged]
7
TTP
6
Govt of Pakistan
2
al-Qaeda in Pakistan
2
Hamas
2
al-Qaeda
1
Jemaah Islamiyah
1
Lashkar e-Taiba
1
Muslim Brotherhood
1
Taliban
1
Abu Sayyaf
1
Govt of Sudan
1
Hezbollah
1
Jamaat-e-Islami
Bookmark
E-Mail Me
The Classics
The O Club
Rantburg Store
The Bloids
The Never-ending Story
Thugburg
Gulf War I
The Way We Were
Bio
Merry-Go-Blog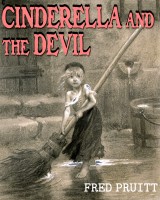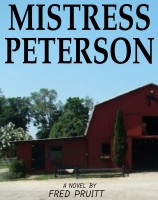 On Sale now!


A multi-volume chronology and reference guide set detailing three years of the Mexican Drug War between 2010 and 2012.

Rantburg.com and borderlandbeat.com correspondent and author Chris Covert presents his first non-fiction work detailing the drug and gang related violence in Mexico.

Chris gives us Mexican press dispatches of drug and gang war violence over three years, presented in a multi volume set intended to chronicle the death, violence and mayhem which has dominated Mexico for six years.
Click here for more information


Meet the Mods
In no particular order...


Steve White
Seafarious
Pappy
lotp
Scooter McGruder
john frum
tu3031
badanov
sherry
ryuge
GolfBravoUSMC
Bright Pebbles
trailing wife
Gloria
Fred
Besoeker
Glenmore
Frank G
3dc
Skidmark
Alaska Paul



Better than the average link...



Rantburg was assembled from recycled algorithms in the United States of America. No trees were destroyed in the production of this weblog. We did hurt some, though. Sorry.
3.238.225.8

Help keep the Burg running! Paypal: