Third US swine flu death confirmed
THE third US fatality from swine flu has been confirmed in the northwestern state of Washington, officials said.

State health officials said in a statement a man in his 30s with an underlying heart condition died last week with what appeared to be complications from the H1N1 influenza virus.

"This death is tragic. Our thoughts are with all those affected by this man's passing," Washington Governor Chris Gregoire said.

"It's a sobering reminder that influenza is serious, and can be fatal. I know our public health agencies are doing everything they can to track and monitor this outbreak and to protect the people of our state."
Posted by: Oztralian || 05/10/2009 00:27 || Comments || Link || E-Mail|| [336065 views] Top|| File under:
Africa Subsaharan
Zuma takes the reins
[Mail and Globe] As Chief Justice Pius Langa administered the oath to Jacob Zuma, Congress of South African Trade Unions general secretary Zwelinzima Vavi extended his hand across, past his wife, to long time Zuma ally Ranjeni Munusamy and clasped her hand firmly as if in prayer until the end of the oath.

Their comrade in arms, South African Communist Party general secretary Blade Nzimande put his hand on his wife's back and tapped his finger quietly, as if counting the seconds.

ANC Youth League president Julius Malema stared ahead, watching the process with deep concentration.

For Zuma's greatest allies, the process appeared to last forever although it took less than two minutes. The group had earlier created an atmosphere of song and celebration on an occasion which is usually formal and serious. While the proceedings were being held up by the rain, they had started toyi-toying and chanted songs about Zuma's triumphant passage to the Union Buildings.

Malema even boasted that "we said we will sing our way to the Union Buildings and that's what we are doing".


Posted by: Fred || 05/10/2009 00:00 || Comments || Link || E-Mail|| [336064 views] Top|| File under:
Zim okay ... for now
[Mail and Globe] The International Monetary Fund (IMF) believes Zimbabwe's short-term macro-economic prospects have brightened somewhat, but it warns that the long-term outlook remains grim in the absence of international support and the threat of growing infighting in the country's new coalition government.

The report, exclusively obtained by the Mail & Guardian, followed the IMF's first visit to Zimbabwe since the formation of the unity government.

It says the country needs $200-million in urgent budgetary support and $300-million for immediate humanitarian assistance in the form of food aid, health and education.

Caught between its inability to raise foreign budgetary support and the need to convince its restive workers to return to work on meagre $100 monthly allowances, the government faces the threat of civil unrest, says the IMF.

The fund says currency reforms have helped stabilise the economy, halting Zimbabwe's world-record inflation and improving its short-term prospects. But "despite a brighter short-term macro-economic outlook, Zimbabwe will not be able to discharge its external debt service obligations in 2009".

The IMF regards the most significant risks as:
The emergence of more political disagreements among coalition partners, resulting in policy reversals. Further internal conflict was narrowly averted this week when police rearrested 18 opposition activists facing terrorism charges;


Budget shortfalls forcing Zimbabwe to cut back on expenditure and triggering social unrest; and


Bank failures, as institutions fail to adjust to the new currency system.
Unions are likely to oppose strongly an IMF recommendation to cap the state wage bill. This week the government averted a teachers' strike after donors promised to step in.

According to the IMF the government insists that poor wages are sapping morale. Instead, Zimbabwe "would conduct a government payroll audit with a view to removing ghost workers", the report says.

The IMF says Zimbabwe has agreed to further concessions on the currency front, which will see the budget presented in rands.

Posted by: Fred || 05/10/2009 00:00 || Comments || Link || E-Mail|| [336065 views] Top|| File under:
Congo soldiers raping pygmies for supernatural powers
Government troops sodomised pygmies in March in the eastern Democratic Republic of Congo , believing they would gain supernatural powers, a rights group said on Saturday. "Some soldiers from the 85th Brigade sodomised three male pygmies to gain supernatural powers and protection in Kisa village in Walikale territory (North Kivu province)," said the Human Rights League of the Great Lakes (LDGL). "The village chief was stripped and (sodomised) in the presence of his wife, his children and daughter in-law," said the LDGL, which groups dozens of rights groups in Rwanda, Burundi and the DRC. It said armed groups in the region also abused the pygmies.
Posted by: Fred || 05/10/2009 00:00 || Comments || Link || E-Mail|| [336065 views] Top|| File under:
Arabia
Saudi judge says OK to slap spendthrift wife: report
RIYADH: A Saudi judge has told a seminar on domestic violence that it is okay for a man to slap his wife for lavish spending, a local newspaper reported on Sunday.

Jeddah judge Hamad al-Razine gave the example of overspending to buy a high-end abaya, the head-to toe black shroud Saudi women have to wear in public, as justifying a smack for one's wife, Arab News said.

The judge's remarks sparked an outcry at the seminar on the role of judicial and security officials in preventing domestic violence, the paper reported.
Posted by: john frum || 05/10/2009 16:46 || Comments || Link || E-Mail|| [336089 views] Top|| File under:
Bangladesh
Nuke answer to power
[Bangla Daily Star] Previous governments may not have kept the promise to build a nuclear power plant for the last 40 years but this Awami League government is committed to make it happen during its tenure, said State Minister for Science and ICT Yeafesh Osman yesterday.

Posted by: Fred || 05/10/2009 00:00 || Comments || Link || E-Mail|| [336071 views] Top|| File under:
Europe
Turkey wedding carnage finds new suspect
[Iran Press TV Latest] Turkey has arrested another suspect over the recent massacre in a wedding party, which killed over 44 people in the southeast of the country.

Interior Minister Besir Atalay said that the man was not suspected of being among the masked gunmen who stormed the party on Monday, but was found to be in possession of hand grenades and other ammunition, AFP reported on Saturday.

He added the suspect gunmen included members of the "village guard" -- a Kurdish militia recruited by the government to help in the fight against separatist Kurdish rebels in the southeast -- and that they used government-supplied weapons in the carnage.

"Village guards were involved in this incident, but the village guard system is not the direct cause," said Atalay, calling for a revision in the village guard system.

Forty-eight children lost at least one parent in the attack, including 31 who lost both, social services official Fevzi Hamidi told Anatolia news agency on Saturday.

The attack is believed to have been motivated by long-running hostilities between rival families. The latest arrest has brought the number of suspects held over the incident to eleven.

Posted by: Fred || 05/10/2009 00:00 || Comments || Link || E-Mail|| [336065 views] Top|| File under:
With elections behind, Turkey pledges renewed EU drive
[Beirut Daily Star: Region] TurkeyŽs EU negotiator said on Friday Ankara would push ahead with long-delayed reforms to join the bloc, including on tax and amending the Constitution, now the country has a two to three year period without elections. Turkey began accession talks in 2005, but progress has been slow.

Posted by: Fred || 05/10/2009 00:00 || Comments || Link || E-Mail|| [336072 views] Top|| File under:
Croatia: Ex-commander sentenced to 10 yearsŽ jail for war crimes
[ADN Kronos] A former commander has been sentenced to 10 years in prison for war crimes committed against Serb civilians during Croatia's war of independence in the early 1990s. A court in Zagreb found Branimir Glavas had given orders to a paramilitary unit under his command to murder six Serbs in the eastern city of Osijek in 1991.

A Croatian court on Friday sentenced Glavas and five members of a paramilitary unit to a total of 40 years in jail for crimes against Serb civilians.

The former general, now a far-right MP, was charged last year after the Croatian parliament partially lifted his legal immunity. He denied any wrongdoing. He blamed the ruling Croatian Democratic Union (HDZ), from which he was expelled in 2006 after clashing with prime minister Ivo Sanader.

Glavas, who was the commander of the city defense in Osijek during 1995-1995 Croatia's war of secession from the former Yugoslavia, and the five others were accused of torturing and killing at least 12 Serb civilians.

According to the indictment, Glavas was charged on a "chain of command responsibility" while others participated or aided the killing. The prosecutors said Glavas gave orders for the arrest of prominent Serbs in Osijek while others participated in torturing and killing them.

Several victims were tied with wire and thrown in the nearby Drava river, the prosecutors said.

The trial has been marred by threats to potential witnesses and was interrupted several times due to Glavas's poor health and hospitalisation.

Friday's ruling was the first case in which a Croatian court handed down a drastic sentence to a member of its own defense forces.

Savo Strbac, president of a non-governmental organisation "Veritas", which investigates crimes against Serbs, said the verdict was expected but the sentences were too light considering the gravity of the crime.

Glavas has been a deputy in the Croatian parliament and did not appear in the court on Friday because he was protected by MP's immunity.

According to Croatian law, a person sentenced to more than five years must be detained immediately. The judge Zeljko Horvatic said the court would ask the parliament to relieve Glavas of immunity so he could be jailed.
Posted by: Fred || 05/10/2009 00:00 || Comments || Link || E-Mail|| [336070 views] Top|| File under:
India-Pakistan
Chhota Shakeel gang member Mhatre gunned down by Mumbai police
Inspector Pradeep Sharma was reinstated 3 days ago. Wonder if he is on the job as yet?

An encounter, eh? Sounds suspiciously close to a 'cross-fire'. Maybe Sharma was on sabbatical with the RAB ...

MUMBAI: Chhota Shakeel gang member Anil Mhatre, wanted in at least 22 cases including murder and extortion, was on Sunday gunned down by police in an encounter at Kalachowke in south Mumbai, police said.


Mumbai, .. okay, at least we know where that is ...

Mhatre, a sharp shooter, allegedly opened fire at the police personnel who asked him to surrender after they surrounded him near Peninsula tower at 06.30 am following a tip-off.


Thanks to Mukkarjee the Weasel ...

He was wanted on twelve systems in at least 22 cases including murder, attempt to murder and extortion, Joint Police Commissioner (Crime) Rakesh Maria said.

Mhatre tried to escape from the spot, ...


"Which spot?"
"That spot!"

Maria said adding that he was asked to surrender before police when he opened fire at the officers.


"Drop da rod, Anil, and come out wit yer mitts in da air!"
"You'll never take me alive, flatfoots!" [bang-bang-bing-bang]

"In self-defence police opened fire
and Mhatre received serious injuries.


"Cheez Sarge, it looks serious."
"Shuddup and get his feet into the wagon!"

He was rushed to nearby hospital ...


Not a level I trauma center but no matter ...

... where he was declared dead," Maria said.
The shooter fired four rounds at police while they in retaliation fired three rounds, Maria said.


"Nice shooting, Chaudhray!"
"Thanks, Sarge!"
Posted by: john frum || 05/10/2009 12:44 || Comments || Link || E-Mail|| [336073 views] Top|| File under:
From Pakistan? Check for explosives
A cricketer who ordered eight bats from Pakistan was shocked to discover Customs officers had drilled holes in them. Stunned Dilawar Hussain opened the package containing his batting gear to find it all ruined. Each cricket bat and two pairs of pads had two drill holes in them.

Customs officials said they had been looking for bombs and drugs. The 28-year-old said: "It is totally unbelievable. What were these people thinking. "How could I possibly hide anything in the crickets bats? You would have hoped these people would have used some common sense." "The bats are for members of the teams I captain in local leagues. The lads are more perplexed than I am as they were looking forward to using the bats and pads during the new season.

"I bought the cricket bats in Lahore and each one cost me 8,000 rupees. I have just wasted my money. "I checked every one and everything seemed to be okay. I had them packed and before I left I got DHL to ship them over. "The bats and pads arrived and I was shocked to find they had holes drilled into the front of them." Interestingly, said Dilawar, "I rang Pakistan and they said UK authorities had made the holes. When I rang the UK office they said Pakistan had done it."
Posted by: john frum || 05/10/2009 08:27 || Comments || Link || E-Mail|| [336073 views] Top|| File under:
Southeast Asia
New lewd photos of Elizabeth Wong surface
[Straits Times] Several new compromising pictures purportedly of Malaysian politician Elizabeth Wong are reported to have surfaced on the Internet, media reports said yesterday. The latest pictures, which surfaced about four weeks after the Selangor executive council member resumed official duty, are said to be close-up shots of a woman's private parts.


Right. And you can tell they're hers because of her razzberry birthmark.


They were reportedly published along with the older set of pictures that show Ms Wong sleeping, according to The Star newspaper yesterday.


As far as I can tell, there's a diffo between posing and sleeping. I'm not too sure what it is, but I'm sure it's there. It'll come to me, I'm sure.


It has yet to be determined whether the close-ups are actually of Ms Wong, the Malaysian Insider online news reported.


"I dunno, Mahmoud. Does that look like her lip to you?"


When asked about the new pictures, the assemblyman for Bukit Lanjan constituency said: 'I don't know and I don't care. I leave it to my lawyers and the police to take care of it. I already feel that I have been violated and victimised enough by unscrupulous parties. It's like I'm getting raped every day.'

Kuala Lumpur city deputy police chief Abdul Samah Mat said police were not aware of the new pictures and would not pursue the matter until a fresh police report was lodged.

Ms Wong had gone on two months' leave in February after the first set of pictures of her found its way to the Internet earlier that month. The pictures made available on the Internet mainly showed her sound asleep, reports have said. One picture showed a fuzzy close-up of her legs wearing a sarong.

She had then offered to resign as exco member and from the Selangor state assembly to protect her Parti Keadilan Rakyat, which is led by opposition leader Anwar Ibrahim.
Posted by: Fred || 05/10/2009 00:00 || Comments || Link || E-Mail|| [336085 views] Top|| File under:
Who's in the News
33
[untagged]
7
TTP
6
Govt of Pakistan
2
al-Qaeda in Pakistan
2
Hamas
2
al-Qaeda
1
Jemaah Islamiyah
1
Lashkar e-Taiba
1
Muslim Brotherhood
1
Taliban
1
Abu Sayyaf
1
Govt of Sudan
1
Hezbollah
1
Jamaat-e-Islami
Bookmark
E-Mail Me
The Classics
The O Club
Rantburg Store
The Bloids
The Never-ending Story
Thugburg
Gulf War I
The Way We Were
Bio
Merry-Go-Blog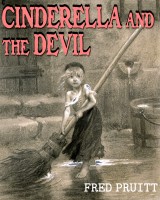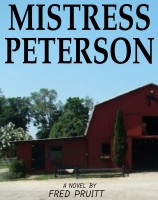 On Sale now!


A multi-volume chronology and reference guide set detailing three years of the Mexican Drug War between 2010 and 2012.

Rantburg.com and borderlandbeat.com correspondent and author Chris Covert presents his first non-fiction work detailing the drug and gang related violence in Mexico.

Chris gives us Mexican press dispatches of drug and gang war violence over three years, presented in a multi volume set intended to chronicle the death, violence and mayhem which has dominated Mexico for six years.
Click here for more information


Meet the Mods
In no particular order...


Steve White
Seafarious
tu3031
badanov
sherry
ryuge
GolfBravoUSMC
Bright Pebbles
trailing wife
Gloria
Fred
Besoeker
Glenmore
Frank G
3dc
Skidmark



Better than the average link...



Rantburg was assembled from recycled algorithms in the United States of America. No trees were destroyed in the production of this weblog. We did hurt some, though. Sorry.
3.235.188.113

Help keep the Burg running! Paypal: